"Escape (Pina Colada Song)"
Rupert Holmes
Infinity 50035
Dec. 1979
Billboard: #1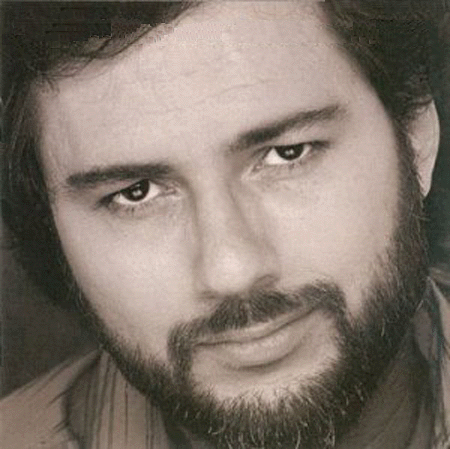 he age-old question "Do people listen to song lyrics?" was answered when Rupert Holmes' "Escape (Pina Colada Song)" became the last number one song of the '70s. A sophisticated wordsmith, Holmes' forte is fashioning clever songs that are three-minute mini-movies with good old fashioned beginnings, middles and endings.
"Escape" tells the story of a man so bored with his girlfriend that he answered an ad in the personals columns placed by a woman who likes pina coladas and getting caught in the rain. He responds with a personal ad of his own and they meet the next day in a bar. When she enters, he recognizes her immediately -- because she's his girlfriend. "The guy's so vain, it never occurs to him that the girl was also bored," Holmes told interviewer Stephen Holden, "so when he meets her, it's kind of a comeuppance. She's the strong one, because she instigated the thing. Hopefully, they see each other in a new light."
| | |
| --- | --- |
| "Escape (Pina Colada Song)" was British-born pop songwriter/arranger Rupert Holmes' first Billboard Top 40 song, and his sole No. 1 record. The song was taken from his album Partners in Crime, which also contained his follow-up hit, the No. 6 "Him." First charting on Nov. 10, 1979, Partners in Crime reached No. 33 on the Billboard Hot 200 album chart, and remained on the chart for 31 weeks. It was certified gold by the R.I.A.A. on Mar. 27, 1980. | |
Holmes also told Holden: "One of the reasons I liked writing 'Escape' was that, even though it's a light-hearted song, it has a point of view in its suggestion that we dispose of relationships too easily."

Holmes had to survive several label contracts before "Escape" made it to the top of the chart. He described his career as "the Poseidon Adventure of pop." He was signed to Epic Records in 1974 and recorded three albums for the label: Widescreen, Rupert Holmes and Singles. Despite ironic songs like "I Don't Want to Hold Your Hand," "Brass Knuckles" and "Terminal," he remained unknown -- except to artists like Barry Manilow and Dionne Warwick, who recorded his material. And Barbra Streisand, who telephoned and asked for lead sheets on two of his songs. A meeting between Holmes and partner Jeffrey Lesser with Streisand resulted in their producing her Lazy Afternoon album. Holmes also wrote songs for the soundtrack of A Star Is Born.

Meanwhile, Holmes asked for a release from Epic Records and moved home to England, producing albums for John Miles, Sparks, Sailor and the Strawbs. Returning to the States, Rupert signed with the fledgling Private Stock label. As his single "Let's Get Crazy Tonight" was moving up the Billboard Hot 100, the label folded.

Undaunted, Rupert signed with Infinity Records, helmed by his friend Ron Alexenburg and distributed by MCA. "Escape" was on its way to being the company's best-selling single when the label shut down. This time, "Escape" was too far up the chart to be stopped. MCA took over the record and moved Holmes to the parent label.

"Him" and "Answering Machine" were successful follow-ups to "Escape," and then Holmes signed to Elektra Records in 1981, but did not come up with any hit singles.

Holmes was born in England, the son of an American G.I. and a British mother. The family moved to Nyack, New York, and at six years old Rupert wrote his first song, "Nobody Loves Me." He studied the clarinet, but rock and roll was frowned upon in the Holmes household and Rupert didn't become involved in contemporary music until he heard the Beatles. Then he formed a band in high school, the Nomads. He received a clarinet scholarship to the Manhattan School of Music and changed his major to composition. "Classical music for me was like wearing a tweed suit without underwear," he told Holden. "I wanted to get into a field where no one could say that you had no right to your opinion because you hadn't read the textbook."

He went to work for Lou Levy Publishing in the 1650 Broadway building, earning $45 a week. His biggest success was "Timothy," an offbeat song about two survivors of a mine disaster digesting the third ("Timothy, where on earth did you go..."). The Buoys took it to number 17 in early 1971.

That same year, Holmes was running to catch a train when he stopped to buy a book for his four-day journey from New York to Los Angeles. He picked up a copy of Charles Dickens' The Mystery of Edwin Drood. While working on other projects during the day, Holmes spent the hours between midnight and 5 a.m. turning Drood into a musical for the stage. He wrote the book, the music, the lyrics and 650 pages of orchestrations. In 1986, "The Mystery of Edwin Drood" won a Tony for best musical.

- Fred Bronson, The Billboard Book of Number One Hits, Billboard, 1988.


comments powered by