Latest Beatles News
John Lennon's personal copy of the legendary Beatles Yesterday and Today "butcher cover" album has brought #163;180,000 -- the third-highest price ever paid for a vinyl record -- after being auctioned by Julien's Auctions at The Beatles Story Museum in Liverpool, England on May 9. The "butcher" Yesterday and Today, which showed the Fab Four covered in raw meat and decapitated baby dolls before it was withdrawn from sale in 1966, was sold to an anonymous collector as part of a wider sale of Beatles memorabilia. At the time of release, the graphic image was replaced by a cover that showed the band standing around a travel trunk. It was said to be the only Beatles album to lose money for Capitol Records. Lennon's copy previously adorned the wall of his New York The Dakota apartment until he gifted it to Dave Morrell, a lifelong Beatles fan and bootleg collector. With signatures by Lennon, Paul McCartney and Ringo Starr, it is is believed to be the only "butcher" album featuring three Beatles' signatures. Darren Julien of Julien's Auctions said an American collector had "bought the record as an investment believing it will increase in value in the years to come." Julien added the market is still developing "so we anticipate in the next five years this same record could bring $500,000-plus (£385,000). This was a world record for a Beatles butcher cover and the third-highest price paid for a vinyl." Other Beatles items to go under the hammer the same day included a baseball signed by the band at their final US performance, which fetched £57,600 ($75,000). The "butcher cover" sale comes after Ringo Starr's rare copy of the band's "White Album" became the most expensive vinyl in 2015, when it sold for $790,000 (£ 522,438). - New Musical Express......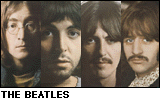 The new Beatles tribute film Yesterday from director Danny Boyle premiered at the Tribeca Film Festival in New York on May 4. Right before Boyle unveiled his new film, he shared a quick anecdote about filming inside the Mersey Tunnel in the Fab Four's native Liverpool. A local construction worker stopped him, he said, and gave him a stern warning about the project: "Don't f---k it Up." From all indications, he didn't. Oscar-winning Boyle and screenwriter Richard Curtis (Love, Actually) have crafted a crowd-pleaser that aims to delight, and when the musical rom-com fantasy is released to the masses on June 28, it will certainly be anointed as the "feel-good picture of the summer." In Yesterday, Boyle allows fans to re-experience the Beatles' songs as if they're brand-new. After a freak 12-second global blackout and a bus accident that landed main character Jack Malik (Himesh Patel) in the hospital and wrecked his guitar, he's gifted a new instrument by his friends once he's on the mend. Turns out Jack is the only human on Earth to have heard of the Beatles or their unparalleled repertoire following that unexpected, dimension-shifting blink. When Jack straps on an electric guitar and performs a sizzling rendition of "Help!" the feeling is exhilarating. As his popularity grows into "Hard Day's Night"-levels, there's a sense that sooner rather than later someone will and should figure out that "The Long and Winding Road" is not an original and Jack must face a serious reckoning. - Billboard, 5/5/19...... Detroit rock concert promoter Russ Gibb, who promoted hundreds of concerts by the likes of The Who, Cream, Led Zeppelin, Janis Joplin, the Grateful Dead and Frank Zappa as well as being responsible for the infamous "Paul (McCartney) Is Dead" rumors that began in 1969, died on Apr. 30 in Garden City, Mich., after years of declining health. He was 87. First working as a teacher, Mr. Gibb moved into music by working part-time at WKNR in Dearborn, Mich., and DJing at local sock hops -- where he "made more money in one night than in about three weeks of teaching." He was already operating the Grande when he made international news via the "Paul is Dead" rumor. It began on Oct. 12, 1969, during his radio shift at Detroit's WKNR when Gibb took a call from a listener claiming that the Beatles bassist had died in 1966 and been replaced by a cosmetically altered look-alike.
The caller encouraged Gibb to play the group's "Revolution 9" backwards, with its purported message of "turn me on dead man," setting off a firestorm of speculation that spread around the world. "The whole thing just exploded," Gibb recalled. "The phones were ringing off the hook. People were calling with their own clues. It was non-stop." Gibb laughed as he remembered the station's owner telling him, "Whatever you're doing, just keep doing it." He even called Eric Clapton, a friend in England, to ask if he knew anything about it. "He told me, 'Come to think of it, I haven't seen Paul for awhile...' "It was really a phenomenon. For a while, it seemed like it might really be true." McCartney called the rumor "bloody stupid" when Life magazine reporters found him in Scotland shortly after, but in 2009 he told David Letterman that, "I just laughed it off but it was a little strange because people did start looking at me like...'Is it him or a very good double?'" Mr. Gibb also owned the Grande Ballroom in Detroit -- one of the key theaters on the early U.S. rock n' roll circuit during the late '60s and early '70s -- and made it one of the country's premier rock venues during its six-year run. The Grande was defined by extravagant light shows -- including the first strobe light in the U.S., Gibb claimed -- and psychedelic poster art as well as often mixed-genre bills. Roger Daltrey of The Who -- which gave the rock opera "Tommy" its U.S. premiere on May 9, 1969 at the Grande -- noted that the venue "was one of THOSE places, the ones you had to play when you came to America. If you played there it was a sign that you were important." Mr. Gibb closed the Grande during 1972, after a six-year run, over financial concerts and when national acts "started using their own (opening) bands and Detroit bands were being squeezed out." He went on to his career as an educator and, until 2016, maintained an active website that included an outspoken blog called At Random. Tributes to Mr. Gibb were posted by Wayne Kramer of the Detroit band The MC5 ("he was one of a kind") and Alice Cooper ("when nobody else would book us, Uncle Russ would"). - Billboard...... Paul McCartney is criticizing the UK government after Liverpool's Institute of Performing Arts (LIPA) reportedly lost £16 million in funding. The institution, which the former Beatle co-founded, claims a "series of errors, made in 2016, cost the institute in potential funding and a further £160,000 for the initial steps of a judicial review." An investigation has now been launched by the Parliamentary Ombudsman over how the Office for Students disqualified LIPA. "I helped to bring LIPA into life during very difficult times for Liverpool. It is now a highly respected institution all over the world," said Sir Paul in a statement. "Our funding was recently affected by what to me, and the heads of every university in Liverpool, was a flawed process. LIPA is my passion and part of my legacy. It would not be fair to allow injustice to affect its future. I sincerely hope the Government will correct this error and help us to continue our work successfully into the future," he added. - New Musical Express......
In other Beatles-related news, the 2009 John Lennon biopic Nowhere Boy is being adapted as a musical for the theatre stage. Based on a book written by the late Beatle's half-sister Julia Baird, the film Nowhere Boy depicted Lennon's teenage years and starred Aaron Johnson as the musician. Kristin Scott Thomas, David Morrissey and Anne-Marie Duff also starred, while Sam Taylor-Wood made her directorial debut with the movie. The musical will largely follow the narrative that was set out in the original film, which focused on the Quarrymen-era Lennon and the relationships he had with his mother, Julia Lennon, and Julia's older sister, Mimi Smith. The musical's producer, Dayna Lee, said that, as was the case with the movie, this focus on Lennon's aunt and mother will depict "two very different women, very powerful in different ways." Lennon's wido Yoko Ono is aware of the project "but has no involvement." As with the film version of Nowhere Boy, the musical will not include Beatles songs -- but will instead use rock and roll hits from the late 1950s. - NME...... Police log books from the Beatles' first visit to the U.S. have gone on display at Liverpool's Magical Beatles Museum. The log books, which were set to be destroyed, were discovered by NYPD officer Patrick Cassidy, who discovered the logs while searching in police records. "The Ed Sullivan Theatre is in the confines of my precinct, so one day in 2013, I went into the storage area that holds these books," Cassidy told the BBC. "After 50 years, they clean out and destroy them, so I looked up February '64 and found the book, which would have been destroyed the following year." The logs list the names of the officers who guarded the band in New York as they prepared to appear on The Ed Sullivan Show in February 1964 and their show at Carnegie Hall. At the latter, the logs state that there was an incident where an officer was "knocked off balance" and injured outside the Plaza Hotel while "attempting to restrain the surging crowd." The Fab Four's appearance on The Ed Sullivan Show, which marked their US TV debut, was watched by a then record 73 million people at the time. - New Musical Express...... A silent 11-second clip of the Beatles performing on the legendary U.K. music program Top Of The Pops that was once thought lost has been unearthed in Mexico. The clip is the only surviving footage of the band miming to 'Paperback Writer' on the show back in 1966, as the BBC did not keep the tapes. However, one family in Liverpool happened to be filming the footage from a television on an 8mm camera. A collector in Mexico then happened upon the footage, who handed it over to missing TV footage specialists Kaleidoscope in Birmingham. "I think if you're a Beatles fans, it's the holy grail," Chris Perry of the UK band Kaleidoscope told the BBC. "People thought it was gone forever because videotape wasn't kept in 1966. To find it all these years later was stunning." While the band pre-recorded a number of performances for Top Of The Pops, this was their only live appearance. - New Musical Express...... It has just been revealed that George Harrison once sent an angry telegram to then president Richard M. Nixon after being detained at a U.S. airport in March 1973 to discuss the Beatles' record company Apple and to work on Ringo Starr's album Ringo. Beatles researcher Chip Madinger, the co-author of Eight Arms to Hold You and Lennonology: Strange Days Indeed, says when he researched the latter book he did a Freedom of Information request and got John Lennon's INS [Immigration and Naturalization Service] file "and just went ahead and got George's at the same time." "[George] came in from Pakistan and was detained at the airport. And they went through some 'he said and she said' and but eventually was allowed to come into the States. And I believe he was given permission to stay until June 1 and he was looking for more time," Madinger says. "He'd supposedly gone to an INS office and gotten an OK to stay until the 30th of June.
And he wanted more time beyond that. And that's when it was denied. So he and [wife] Pattie Boyd shipped back to the U.K. on, I believe it was, June 28th of '73. And he must have just gotten a bee in his bonnet or something about it and wrote this telegram." The telegram, addressed to "President Richard Nixon, White House DC," with misspellings, reads: "Sir, how can you bomb Cambonian (sic) citizens and worry about kicking me out of the country for smoking marijuana at the time. Your repressive emperaour (sic) war monger ways stop before too piece (cq) luv (cq). We will run the world Harry Krisher, Hare Hara Krishne Hare Hara Hare Hara Krishner. George Harrison." "I think it's clear that he dictated it because of the misspellings in it," Madinger says. John Lennon also famously had immigration problems with the U.S. government in the early '70s after the Nixon Administration feared he would galvanize young voters, so they then moved to deport him. Lennon's victory came in four steps in Federal Court. He and wife Yoko Ono were first approved as "outstanding artists" and then was given "non-priority status" to keep from being deported. Lennon also sued the government for "selective prosecution," and lastly won an appeal on the deportation order. The Lennon case became an important legal precedent in immigration law. - Billboard...... In other Beatles-related news, Paul McCartney's 2019 tour of Latin America has broken the $100 million threshold, earning $17.8 million from four South American shows. Of that total, he has earned $21.5 million in Argentina (four shows) and $47.8 million in Brazil (10 shows). His recent shows in late March at Brazil's Allianz Parque were his first double-header in the country and as such, become his highest-grossing engagement there. - Billboard...... The Beatles producing legend Sir George Martin and late Atlantic Records head Ahmet Ertegun will be inducted into the Music Business Hall of Fame during the 61st annual Music Business Association (Music Biz) conference on May 7 in Nashville. Music Biz launched its Hall of Fame in 2018, inducting Tower Records founder Russ Solomon. It aims to celebrate the achievements of industry executives, companies, media, venues, institutions and others who have made significant contributions to the music business. Martin, who passed away in March 2016 at age 90, will be inducted by his son, Giles Martin. The Music Biz 2019 Awards & Hall of Fame Dinner will take place as part of Music Biz's Annual Conference on May 7 at the JW Marriott Nashville. - Billboard...... An old school book containing essays written by Paul McCartney when the former Beatles member was 17-18 years old and studying at the Liverpool Institute High School for Boys will be auctioned on Mar. 26 as part of a Beatles memorabilia auction by Merseyside's Omega Auctions. The green book contains English essays on such classic literary works as Thomas Hardy's The Return of the Native and John Milton's Paradise Lost, as well as notes and doodles. The book is expected to reach a final price of between £4,000 and £6,000 -- although estimates of £10,000 have also been quoted. In Beatles biographer Mark Lewisohn's book The Beatles - All These Years: Vol. One McCartney is quoted as saying, "I did most of my reading in (that) little period of my life I thought it was a bit swotty, a good image I felt like I was at university." - New Musical Express......

A rep for Ringo Starr confirmed on Mar. 17 that the former Beatles drummer "has been working on a new record for months." This comes three days after Ringo's recording engineer, Bruce Sugar, posted a pic of himself, Ringo and Steve Lukather of Ringo's All-Starr Band on Facebook with the caption, "Another great day in the Studio..." Starr later tweeted the same day: "In the studio again with the great Steve Lukather what a guy peace and Love." Ringo's most recent album, Give More Love, peaked at No. 128 on the Billboard 200 in October 2017. There's no word on when the new album will be released. Ringo and his band will kick off a 2019 US tour on Mar. 21 in Funner, Calif., followed by nine shows in April in Japan. He'll be back performing in Canada and the U.S. starting Aug. 1, including the 50th anniversary Woodstock music festival. - Billboard...... In other Beatles-related news, a letter written by John Lennon in 1971 which details his anger with his record label and the music industry at large over the Two Virgins album he released with Yoko Ono has been put up for auction, with bids expected to reach as much as £15,000. Addressed to "Martin George of Rock Ink," who is interpreted to be either Beatles producer George Martin or, more likely, underground Ink music mag journalist Martin George, the letter states: "Yoko and I got 'Two Virgins' out in spite of [which is underlined] being past owners of Apple. We made it in May and they f---ed us about till November! Then E. M. I. (who have the real control) wrote warning letters to all their puppets around the world telling them not handle it in any way (this after Sir Joe [Lockwood, chairman of EMI] had told us face to face that he would do 'everything he could' to help us with it - and asking us for autographed copies!!)." Lennon continues: "In the States it came out on Tetragrammaton which vanished leaving a few thousand spares (it was sold discretely wrapped in a brown paper bags). Retailers here and there were too scared to handle it and it sold very few - it's very well known but not many people could actually get it. In most other major markets, e.g. Japan, it has never been released." After railing against the censorship of the word "fuck" and the "banning" of Ono's 'Open Your Box', Lennon concluded the letter with: "Just thought you'd like to know." - New Musical Express...... After brisk ticket sales for his June 29 show at the 20,000-capacity T-Mobile Arena in Las Vegas, Paul McCartney has just added a second show at the same venue a day earlier. The concert is the latest addition to the U.S. leg of Sir Paul's "Freshen Up" tour, his first extended stateside run since the "One On One" tour that played to some two million fans around the world between 2016-2017. The tour, with the 76-year-old superstar playing for three hours each night, gets underway on May 23 at New Orleans' Smoothie King Arena, hits mostly medium-sized markets including Raleigh, NC; Greenville, SC; Lexington, KY; Green Bay, WS; and Arlington, TX. It will wrap on July 13 at L.A.'s Dodger Stadium. - Billboard...... On Mar. 2 a new plaque was unveiled in commemoration of John Lennon and Yoko Ono's first public gig, which took place 50 years ago at Cambridge University. Ono held a jazz performance at Lady Mitchell Hall on Mar. 2, 1969, and Lennon joined her as "her band." Now, a plaque that reads "Yoko Ono John Lennon Cambridge 1969" has been unveiled to mark the event. The couple's experimental jazz concert was covered in brief in student publication The Cambridge News at the time. The report explained that Lennon sat with his back to the audience for a large portion of the 26-minute set, as Ono opened with a "fearsome siren note" and wrapped up the gig with "a long series of screams." In 1980, Lennon spoke to the BBC about the Cambridge concert. "The audience were very weird, because they were all these sort of intellectual artsy-fartsies from Cambridge," he said, but added that they "were totally solid." The plague unveiling precedes a six-month exhibition of Ono's work which will be displayed in various cities. The "Yoko Ono: Looking For" exhibition, which opens in June and runs until the end 2019, will feature more than 90 works by Ono. - NME......
Visitors to a Beatles-themed cafe in their hometown of Liverpool will soon be able to play the world's first and only official pinball machine dedicated to the Fab Four. The Beatles and Stern Pinball have joined forces to create a series of US-made, limited-edition pinball machines, with the first of its kind debuting at The Beatles Story's Fab4 Cafe. Only 1,964 of the games will be produced in recognition 1964, the year when Beatlemania kicked off, according to The Guide Liverpool. Nine Beatles classics will feature on the machine in the cafe, which will be available to play for £1, including: "A Hard Day's Night," "Can't Buy Me Love," "Ticket to Ride," "All My Loving," "Help," "Drive My Car," "It Won't Be Long," "I Should Have Known Better," and "Taxman." The game also features iconic introductions by Ed Sullivan, who introduced America to the band in 1964, as well as custom speech and callouts by Hall of Fame disk jockey, Cousin Brucie, who famously introduced the Beatles at New York's Shea Stadium in 1965. If fans can't make it to Liverpool to play the game, they can purchase their own limited-edition machine from the attraction's Fab4 Store for £11,995. - New Musical Express...... Ringo Starr and Carlos Santana have been confirmed to play at the 50th anniversary Woodstock festival at New York's Bethel Woods this summer. Ringo and his All-Starr Band will will perform Aug. 16, along with Arlo Guthrie and Edgar Winter, who both performed at the original festival. Performing Aug. 17 are Santana, who also took the stage back in 1969, and the Doobie Brothers. The festival also announced on Feb. 20 it had to scale back after losing one of its producers. - Billboard...... John Lennon and Yoko Ono's son Sean Ono Lennon released his second album with his Claypool Lennon Delirium project with Primus's Les Claypool, South of Reality, on Feb. 22. The LP, which is full of references to fishes, crickets, fleas and a creature known as the Toadyman, is described as the group's most lovably left-field co-creation to date. "I have obvious influences from my dad... but the truth is that the artist who is me was birthed from the crucible of the Yoko Ono universe," Sean says. - Billboard......
Yoko Ono used the occasion of her 86th birthday on Feb. 18 to announce that her third collaborative LP with husband John Lennon will be reissued in March. 1969's The Wedding Album will be released via Secretly Canadian and Chimera Music as part of the ongoing Yoko Ono Reissue Project on Mar. 22. limited-edition white vinyl and digital formats. - Billboard...... In other Beatles-related news, rising singer Ariana Grande has just become the first artist since the Fab Four to take all three top spots on the Billboard Hot 100 pop single chart. Grande currently holds the number 1, 2, and 3 spots on the Billboard Hot 100 songs chart simultaneously, the first time anyone has achieved the feat since the Beatles in 1964. Grande's album. Thank u, next also debuted at number 1 on the Hot 200 albums chart after its release on Feb. 8. Between March and April 1964, the Beatles held the top three spots for five weeks before eventually claiming all the top five spots. - New Musical Express...... On Valentine's Day Paul McCartney and Capitol Records announced a limited deluxe edition of Sir Paul's 2018 album Egypt Station will be released on May 10. Housed in an embossed vintage-looking suitcase, Egypt Station - Traveller's Edition will feature vinyl pressings, additional audio and video performances, a cassette and paper items related to the album.

Three unreleased tracks -- "Frank Sinatra's Party," "Sixty Second Street" and an extended version of "Who Cares" -- will be included in the set, along with four live album tracks taken from McCartney's performances at Abbey Road Studios, the Cavern Club, Liverpool Institute of Performing Arts and Grand Central Station in New York City. Additionally, the package will have a deluxe 180G vinyl album, an Egypt Station Concertina CD and an Egypt Station Blue Cassette. Egypt Station, which was released Sept. 7, entered the Billboard 200 LP chart at No. 1, the former Beatle's first chart-topping album since 1982's Tug of War and his first to enter the charts at No. 1. The release will follow a deluxe reissue of McCartney's 1971 Wings Wild Life album on Apr. 17. - Billboard...... Elsewhere on the Fab Four front, a "forgotten" pic of the Beatles has been discovered 55 year after it was originally taken. The negative of the picture, which shows the quartet playing a gig in Great Yarmouth, Norfolk, U.K. at the height of their fame in 1963, lay undeveloped in the home of Peter Harrison, 75, who salvaged the negative when he was working as a 17-year-old apprentice in a photographer's studio. Harrison told a local paper that his manager, Mr. Fisher, had taken a number of publicity shots of the band when they came to play at the resort and while the majority of the negatives were discarded, Harrison managed to salvage one of them and intended to develop it at home. "I could do my own black and white prints at home but I never got around to it," he told the newspaper. "Originally, it was going to be thrown away. The professional photographer took more than one shot [of the Beatles] for a publicity [shoot] and he just had a spare one. I just thought, 'Oh, I'll have that please!'" - New Musical Express...... A rare recording of an interview with Michael Jackson and George Harrison conducted by BBC Radio 1 in 1979 has been discovered and restored. The two music icons appeared on the radio show to review new releases from the likes of Foreigner, Nicolette Larson and The Blues Brothers, and to share some of the stories behind their own songs, including Michael explaining how his record label Motown refused to let him write his own songs and George talking about being in the songwriting shadow of his former Beatles bandmates John Lennon and Paul McCartney.
David "Kid" Jensen, who conducted the interview, said both musicians were "lovely guys to talk to" and that "we knew we had a good show on our hands just by the general vibe in the studio before the mics went live." Only low-quality bootleg recordings of the program have been available until now after a producer at BBC Radio Solent asked around collectors' circles and was presented with a tape recording of the full show. The BBC aired the full "When George Met Michael" program on Feb. 9 to mark the 40th anniversary of the original broadcast. - New Musical Express...... Paul McCartney has been awarded one of the UK's prestigious Blue Peter badges, in honor of his inspirational music career. Macca will accept his award during the Feb. 7 Blue Peter award show on CBBC. Upon receiving his badge, McCartney said: "That is beautiful, that's a great badge. I will wear it with great pride. Yes! I made it!" Meanwhile in other Beatles-related news, a set of legal letters that foretold the split of the Fab Four in 1970 are set to be sold for a total of $550,000. The pair of letters were sent to Paul's lawyers John and Lee Eastman in January and April that year. John and Lee were also the father and brother of Paul's late first wife Linda McCartney, whom he married in March 1969. In the first letter, all four Beatles members and Apple Corps head Neil Aspinall write to John Eastman to inform him that "we retain you and authorise you to act on our behalf in negotiations in respect of all contracts proposed." However the second piece of correspondence, which has become known as "the split letter," sees John Lennon, George Harrison and Ringo Starr end their working relationship with Lee Eastman to work with the Rolling Stones' managers Allan Klein, while McCartney would stay working with the Eastman family. Memorabilia auctioneers Moments In Time are selling the January 1969 letter for $225,000, and the April 1969 letter for $325,000. - New Musical Express...... As the Beatles mark the 50th anniversary of their iconic final concert on the rooftop of their Apple Corps headquarters in London on Jan. 30, 1969, the band announced on Twitter on Jan. 30 that The Lord of the Rings director Peter Jackson will collaborate with them on a new as-yet-untitled film using 55 hours of previously unreleased footage of the group recording what would become its Grammy Award-winning album Let It Be in January 1969. "We are proud to announce an exciting new collaboration between The Beatles and the acclaimed Academy Award winning director Sir Peter Jackson," the band tweeted. "These studio sessions produced The Beatles' Grammy Award winning album Let It Be, with its Academy Award winning title song... The album was eventually released 18 months later in May 1970, several months after the band had broken up. Peter Jackson said the 55 hours of never-before-seen footage and 140 hours of audio made available to us, ensures this movie will be the ultimate fly on the wall experience that Beatles fans have long dreamt about," the tweet continued.
British director Michael Edward Lindsay-Hogg had originally intended to use the footage he filmed half a century ago, alongside 140 hours of audio, for a television special. But as the Beatles' Twitter account noted, it "organically" morphed into Lindsay-Hogg's 1970 documentary Let It Be. "It's simply an amazing historical treasure-trove. Sure, there's moments of drama -- but none of the discord this project has long been associated with," Jackson added. "Watching John, Paul, George, and Ringo work together, creating now-classic songs from scratch, is not only fascinating -- it's funny, uplifting and surprisingly intimate." - Huffingtonpost.com...... Paul McCartney has previewed artwork for his first children's book, Hey Grandude, which is due later in 2019. "I'm excited to share the cover of my new children's book 'Hey Grandude!' which will be out later this year," Sir Paul explains in a message posted to his official website on Jan. 24. "I've worked on this with a great illustrator called Kathryn Durst and I hope you enjoy it as much as I do." Hey Grandude follows the adventures of a magical man named Grandude and his four grandchildren, who he calls "Chillers." McCartney originally got the idea for the book after one of his eight grandchildren began to refer to him as "Grandude," and the nickname stuck. "I wanted to write it for grandparents everywhere, so it gives them something to read to the grandkids at bedtime," McCartney said. Hey Grandude, announced late last year, will be published in September 2019 under the Random House Books for Young Readers imprint in the U.S. and the Puffin imprint in the U.K. McCartney's "Freshen Up" tour of the Americas kicks off in March. - Billboard...... In other Beatles-related news, a newly discovered letter written by a Capitol Records executive to Apple Records reveals that the legendary quartet's "Hey Jude" was almost shelved as a single thanks to its "pornographic" label. Capitol Records' president Stan Gortikov had warned the Beatles' imprint on Aug. 28, 1968 not to release the record because its vinyl logo -- the profile of a sliced apple -- resembled a vagina. Gortikov was worried that traders would not want to stock the single. "Here's a wild and unanticipated problem to brighten up your day I just received a call from a very large and influential rack jobber in the western United States," Gortikov wrote. "He opened the conversation by saying, 'Are you guys serious? Do you know what you're doing? Do you really intend to sell products bearing the new Apple label?'" Gortikov went on to explain that the trader in question felt that the new Apple label was pornographic and depicted a vagina. Despite concerns, the logo was unchanged and "Hey Jude," with its B-side "Revolution," went on to sell 8 milion copies worldwide. - New Musical Express...... It appears Paul McCartney won't be among the headliners at the U.K.'s Glastonbury festival, which takes place from June 26-30, after Sir Paul recently announced he'll be performing two U.S. shows at the Talking Stick Resort Arena in Phoenix on June 26, before heading to Las Vegas' T Mobile Arena on June 29. The Beatles legend was previously among the favourites rumoured to be headlining at the Worthy Farm classic this summer. Meanwhile in the UK, a pothole in Lancashire has become an unlikely sensation online after its questionable resemblance to Macca was first noticed. The hazardous crack in the road surface was first spotted by the Lancashire Evening Post, who were keen to point out the similarities in appearance to the Beatles icon. Upon first inspection, the gravel surrounding the hole looks extremely similar to Macca's famous mop-top hairstyle, and there's even individual stones that are making up his eyebrows, eyes, nose and mouth. Responding to the unusual photo, one user joked: "Why is no-one Fixing A Hole?" Another quipped: "Is this one of the 4000 holes in Blackburn Lancashire?" - NME...... The previously unseen Paul McCartney movie The Bruce McMouse Show is set to be shown in cinemas in selected cities in the UK, US, Australia and Canada beginning Jan. 21. The part concert film/part animated feature tells the story of how McCartney and his band Wings initially met Bruce McMouse, the film's animated protagonist. It also features unseen footage from Wings' 1972 European tour in support of the Red Rose Speedway album, along with animated footage that shows the family of mice who are living under the stage. - New Musical Express......
Paul McCartney kicked off the start of 2019 on Jan. 2 with a new song called "Get Enough." Co-produced by McCartney, Ryan Tedder and Zach Skelton, "Get Enough" features the former Beatle experimenting with the Auto-Tune recording process, beginning with a straightforward piano intro before McCartney's Auto-Tuned vocals kick in as he sings "I can't get enough of you." "Get Enough" was co-written by McCartney and Tedder, and comes a little less than four months after the release of his latest solo album, Egypt Station. McCartney also posted a short video of himself on Instagram having a good old time singing along to the track. "Happy New Year!" he wrote to his followers in the clip's caption on Jan. 5. "Can't get enough of you! Love Paul #getenough." - Billboard...... In other Beatles-related news, Yoko Ono has reflected on her contribution to the John Lennon song "Jealous Guy." Originally titled "Child of Nature," the song featured the lines "I'm just a child of nature / I don't need much to set me free", which later at Yoko's suggestion became "I was feeling insecure / You might not love me anymore / I was shivering insideI didn't mean to hurt you / I'm just a jealous guy." "Well, if it was just John, [he] would have given me the right credit, but it was a difficult time. No famous songwriter would have thought of splitting the credit with his wife," Ono told New Musical Express. Speaking of her influence on the track, she added: "I think it's a good song from a women's point of view as well [as a man's] John was [initially] trying to create a fun song about going on a trip to Rishikesh. That might have been great too, but it ended up not being that." Ono also hinted that further details could emerge in the future regarding tracks she contributed to. "I think in maybe ten years I can tell it all," she said. "But I don't know if I want to." - New Musical Express....... Two holiday solo classics by John Lennon and Paul McCartney have reached the Billboard Hot 100 pop chart for the first time in 2018. Lennon and Yoko Ono's 1971 Plastic Ono Band track "Happy Xmas (War Is Over)" debuted at No. 45 on the Streaming Songs chart (13.2 million, up 33 percent) dated Dec. 29, while gaining by 10 percent to 16.6 million in airplay audience. Meanwhile, McCartney's "Wonderful Christmastime," first released in 1979, has also made its first Hot 100 appearance, debuting at No. 50 on Streaming Songs (12.1 million, up 27 percent) and increases by 13 percent to 18.5 million in radio reach. Lennon and McCartney last appeared on the Billboard chart as solo artists for the week ending March 1, 1975 when Lennon's "#9 Dream" ranked at No. 13 and McCartney's "Junior's Farm"/"Sally G" was at No. 64. - Billboard......
Record producer Phil Spector, who is currently serving his sentence for the 2003 shooting death of actress Lana Clarkson, settled his divorce with his third wife, Rachelle Short, on Dec. 4 and secured several items of his celebrity memorabilia in the settlement. According to court documents, the many priceless celebrity treasures Spector was awarded include a John Lennon electric guitar with an accomanying handwritten note by Yoko Ono; Grammy Awards, including an "Album of the Year" award for 1972's The Concert for Bangladesh with George Harrison; a Best Original Song Score Oscar statue for the 1970 Beatles film Let It Be; and diamond cufflinks gifted to him by Elvis Presley. Spector's ex-wife Rachelle meanwhile got to keep many of her vehicles, including a 2009 Vespa GTS 250 and 2015 Aston Martin Vanquish, and a 2007 Columbia 400 airplane. The documents also state that Spector and Rachelle must sell his infamous residence, Pyrenees Castle, in Alhambra, Calif., where Clarkson was killed for a 50/50 split. The house will be listed for $5.5 million. Short and the "Wall of Sound" creator wed on Sept. 1, 2006, as Spector was awaiting trial. They split in 2016, with Spector claiming Rachelle was bleeding him dry by spending money on lavish items like planes and homes. - TheBlast.com...... Paul McCartney released a new anti-bullying video for his latest single "Who Cares" featuring actress Emma Stone as an Apple Music exclusive on Dec. 17. Shot entirely on 65mm Kodak Film with Panavision Cameras, the video was produced by the social change non-profit Creative Visions, and spreads a universally positive message along with colorful details. Sir Paul also launched a #WhoCaresIDo campaign based on the song and film. "My hope is that if there are kids being bullied, and there are, maybe by listening to this song and watching this video, they might just think it's not as bad," McCartney said in a statement. "It's the kind of thing you can just stand up to and laugh off and get through."
"Who Cares" is taken from Macca's 17th studio album, Egypt Station, became the musician's first No. 1 album debut on the Billboard Hot 200 album chart in over 36 years. Meanwhile, McCartney's former Beatles bandmate Ringo Starr and Rolling Stones guitarist Ronnie Wood teamed up with Paul for a rendition of the Beatles' song "Get Back" during McCartney's concert at London's O2 on Dec. 16. The impromptu performance happened during the encore, with Ringo later tweeting a pic of the performance with the caption "Having a great time at the O2 London freshen up tour With Paul Ronnie and Ringo a great night love you man peace and love." In more McCartney news, police in London are are investigating a break-in at Paul's London home in St John's Wood. Authorities launched an investigation after the home was reportedly targeted at approximately 6:20 PM on Dec. 7. A Scotland Yard spokesperson confirmed that police were called to the property and discovered signs of forced entry. No arrests have yet been made and the investigation is ongoing, authorities said. It is currently unknown if McCartney or his wife Nancy Shevell were home at the time of the break-in, which occurred only a day after he performed the second of two shows in Vienna on the "Freshen Up" tour. - Billboard/New Musical Express...... In other Beatles-related news, pop star Miley Cyrus has recorded a cover of John Lennon and Yoko Ono's iconic yuletide song "Happy Xmas (War Is Over)." Cyrus, who enlisted Mark Ronson and Lennon's son Sean Lennon to record the cover, told radio host Howard Stern that the song "is just so magic every time we sing it goosebumps all over the place." "This song the way that it is so true to where we are right now and these lyrics of 'what have we done?' Are we doing enough, are we actually active? All we do is complain and we don't actually get out there and do enough in our communities. I think it's so timely for right now," she said. "Happy Xmas" was originally released in 1971 by John and Yoko's Plastic Ono Band in 1971 and has been covered numerous times over the years by the likes of Neil Diamond, Diana Ross and Wilco's Jeff Tweedy. - New Musical Express...... Paul McCartney, who recently headlined a successful Austin City Limits show in October, has announced four additional U.S. stadium dates for his 2019 "Freshen Up" tour. The four new dates include McCartney's first-ever appearances at Lambeau Field in Green Bay, Wisc., on June 8 and Globe Life Park in Arlington, Tex., on June 14. On June 22 and July 13, respectively, McCartney will return to Petco Park in San Diego and Dodger Stadium in Los Angeles, both of which hosted McCartney performances to capacity crowds on his 2014 "Out There" tour. The four new dates bring his "Freshen Up" tour to a total of 12 shows. The tour will kick off on May 23 at Smoothie King Arena in New Orleans and hit South Carolina, Kentucky, Indiana and Illinois, before closing out with two shows in California. Sir Paul is touring behind his latest acclaimed LP, Egypt Station, which was released on Sept. 7 and became his first No. 1 album debut on the Billboard Hot 200 album chart in over 36 years. - Billboard
---