Latest Beatles News
The Liverpool City Council and the estate of George Harrison have announced a new woodland memorial dedicated to the late Beatle will be created in the city in 2021 to mark what would have been the legendary musician's 77th birthday. The George Harrison Woodland Walk will be located in the Liverpool suburb of Allerton, close to where Harrison was born and spent his formative years.
Upon its completion, it will feature a selection of artistic installations directly inspired by Harrison's seminal lyrics and his life, as well as a "nature classroom" to help school children learn about the natural world. Local artists are already being solicited to submit ideas for their own artwork at CultureLiverpool.co.uk. Olivia Harrison, George's widow, noted that her late husband "was an avid gardener who found solace and joy in being in the outdoors." "I don't think there is any better way to commemorate him in Liverpool than with a garden which can become a place of tranquility and reflection for everyone. I am really looking forward to watching it change and grow over the coming years," she added. Liverpool mayor Joe Anderson called Harrison "one of our most-loved sons" and that "the site is beautiful and the plans for the area in the coming months are really exciting." - New Musical Express...... The Beatles's Apple Corps and Subafilms, which owns the Yellow Submarine trademark, have been granted a $77 million default judgement over fake band merchandise. A Florida judge fined the 77 defendants in the case each $1 million in damages for trademark violations. London-based Apple Corps and Subafilms, which are owned by the former Beatles members, brought the federal lawsuit against the individuals in Nov. 2019 asking a judge to not only prohibit them from selling the counterfeit merchandise, but to also hold them accountable for any commercial sales made that infringed on the trademark. Apple Corps was also granted a permanent injunction against the defendants prohibiting them from "manufacturing, importing, advertising, or promoting, distributing, selling or offering to sell counterfeit and infringing goods using" the bands' trademarks. Defendants in the lawsuit were listed only through their domain names, seller IDs, URLs and email addresses. An attorney familiar with the case says the lawsuit was likely filed by Apple Corps "to send a message; protect its legitimate licensees; build its case against future infringers and hopefully, just hopefully, catch a few bad actors in the act, seize their assets and put them out of business." - Billboard......

As he grants new interviews to help publicize his latest album American Standard, James Taylor told the UK paper The Guardian that he fears he may have played a role in the demise of the Beatles by giving John Lennon hard drugs. Lennon's issues with heroin have long been rumoured to have contributed to the band deciding to break-up in 1969, a year after they met Taylor, who was at the time battling his own opioid addiction, and signed to their Apple Records label. Describing his drug use, he said: "You used to be able to buy something called Collis Browne's Chlorodyne, which was an old-fashioned medication. Essentially, it was a tincture of opium, so you'd drink a couple of bottles and you could take the edge off." But Taylor added he isn't absolutely sure it was he who introduced Lennon to hard drugs. "They were leaving as I was coming in. I often came in early and would sit in the control room and listen to them recording -- and hear playbacks of what they had just cut." Asked whether the band was "unravelling" at that stage, he adds: "Well, it was a slow unravelling, but it was also an extremely creative unravelling." Taylor subsequently left Apple Records, beat his addictions in rehab and moved to Los Angeles, where he recorded his breakthrough record Sweet Baby James featuring vocals from Carole King. - New Musical Express/WENN...... Paul McCartney was among the celebs tweeting happy Valentine's Day wishes on Feb. 14. "Let's all have a loving #ValentinesDay! Love Paul," the former Beatle posted on his Twitter page alongside a cheeky picture of himself posing with a heart-shaped bouquet of red roses. - Billboard...... John Lennon's eldest son Julian Lennon was recently rushed to hospital for an emergency cancer operation after a suspicious-looking mole was discovered during a routine appointment with is dermatologist. Julian, 56, told the U.K. paper The Sun that the mole was discovered during a routine appointment with skin expert Dr. Tess Mauricio. "The trouble is... you think you have time...," Julian noted. "A few days ago, I went to visit my dermatologist, here in LA, when she noticed a little bump on my head that was actually a mole that had been there, along with a birthmark, for the last 57 years. But this time, it looked & felt a little different," he explained. After a biopsy he had several days ago revealed that it was "malignant/cancerous" and needed to be removed immediately, Julian underwent the operation. "Hopefully we managed to remove all that was cancerous, but the mole is being sent off again, for a further/deeper analysis, and I'll have those results next week," he said. "I cannot tell you how I felt, from one moment of joy, to the fear of feeling that I may be gone, at any given moment. I'm still shaking inside... but my faith is strong." In a post on his Facebook page on Feb. 2, Julian urged his fans to also get checked out and "do every health check possible." "Life is too short & Don't make it shorter by being ignorant about your own health," he posted. Julian's latest album, Everything Changes, was released in 2011. Since then, he has released a handful of standalone singles, including 2016's "Saltwater 25." - Music-News.com......
Footage from an upcoming Beatles documentary from director Peter Jackson about the fractious Let It Be recording sessions was previewed at a Universal Music showcase on Jan. 28, and indications are it could change the way the Fab Four are viewed forever. Jackson (The Lord of the Rings) has been has been working on the film for a year, remastering hours of unused footage from Michael Lindsay-Hogg's 1970 documentary film Let It Be and editing previously unreleased footage into a film that appears to bust the myth that the sessions were fraught with tension between band members John Lennon, Paul McCartney, George Harrison and Ringo Starr. One clip reportedly showed the quartet in Let It Be recording sessions "joking around, making fun of each other, singing in silly accents and generally indulging in vintage Moptop hijinks," according to Variety. The footage was presented by Apple Records president Jeff Jones, who said: "We have created a brand-new film that will attempt to bust the myth that the Let It Be sessions were the final nail in the Beatles' coffin." With rehearsals of songs that would appear on the 1970 Let It Be album and early demos for songs that would crop up on solo records, Variety says that Beatles fans "will lose their minds over this film." Both the original Let It Be film and LP of the same name were released in May 1970, a month after the band officially announced their split. However, they had released Abbey Road, recorded during the band's final ever studio sessions together as a four-piece unit, in 1969. It was recorded after the notorious Let It Be sessions. The new Let It Be film is being prepped to coincide with its 50th anniversary this May, and will reportedly be followed by a remastered rerelease of the original film. - Yahoo Movies UK,...... Nielsen Music is reporting that vinyl album sales in the US grew to a new yearly high in 2019 for the 14th consecutive year, led by the Beatles who sold 471,000 copies sold across their entire catalog, more than any other artist. Vinyl sales climbed to 18.84 million units sold in 2019 (up 14.5%), and represented 16.7% of all album sales for the year. In 2018, the format accounted for 11.9% of all album sales. The Beatles also had the top-selling vinyl album of 2019, with Abbey Road. The set, first released in 1969, sold 246,000 copies on wax in 2019, thanks in part to its deluxe 50th anniversary reissue. The set topped the weekly Billboard Hot 200 album chart for 11 weeks in late 1969 and early 1970. Other '70s related acts in the top 10 vinyl sales for 2019 include Queen (No. 2; 345,000), Pink Floyd (No. 4; 217,000), Fleetwood Mac (No. 5; 149,000), Prince (No. 7; 140,000), Led Zeppelin (No. 8; 134,000) and Michael Jackson (No. 9; 127,000). - Billboard......
Just in time for Christmas, Paul McCartney has co-designed a collection of limited-edition cashmere sweaters embroidered with titles of two tracks on his 2018 album Egypt Station, "People Want Peace" and "Do It Now," and made them available for $400 apiece at his official merchandise shop on PaulMcCartney.com. The former Beatles reached out earlier in 2019 to sweater label Lingua Franca to create a collection of limited-edition sweaters. Lingua Franca sweaters -- stitched with punchy, culturally relevant slogans -- caught the attention of several celebrities amid the rise of the #Time'sUp movement, with phrases like "Fight Like A Mother" and "Nevertheless, She Voted." Lingua Franca's founder and longtime Beatles fan Rachelle Hruska MacPherson says Sir Paul was "really involved in the process, which was so beyond cool." "Paul's team asked if it would be possible to get a selection of designs mocked up. They had some potential slogans from Paul's recent album," MacPherson says. "We showed them fifteen mockups, and Paul picked six. We really trusted Paul's judgement on color combinations. The fact that Paul was picking all the colors was exciting," she added. - Billboard...... Late The Cars principle Ric Ocasek, late The Monkees member Peter Tork, and late counterculture icon Peter Fonda, all who passed away in 2019, are among the personalities featured in British artist Christ Barker's annual Christmas Sgt. Pepper's cover tribute. Barker began his tribute based on the famous cover of the 1967 Beatles LP in 2016, in which he re-imagines the cover with recently deceased celebrities and pop culture icons, in 2016. He says his first Sgt. Pepper's cover was "partly to cope with the shock" of losing so many celebrities that year, including David Bowie, Prince, Carrie Fisher and George Martin, along with the jarring outcomes of the Brexit referendum and the 2016 election of US Pres. Donald Trump. Barker said he decided to continue the tribute after 007 actor Roger Moore, rock & roll icon Chuck Berry, and Batman actor Adam West passed that year. In 2019, Barker says he's also focusing on his worries about pollution and climate change by featuring a Sumatran rhino to highlight the plight of many endangered species around the world. Also making this year's cover are Cream drummer Ginger Baker, actors Albert Finney, Doris Day, Luke Perry, Rip Torn, Valerie Harper and Jan-Michael Vincent, and Grumpy Cat. - Billboard......
In other Beatles-related news, Ringo Starr gave a thumbs up to the 2019 Beatles-themed movie Yesterday from the red carpet of the recent Global Citizen Awards at London's Royal Albert Hall. Ringo appeared to not remember about the film, but gave his seal of approval after being reminded by his actress/model wife Barbara Bach. "Oh yeah - I loved it," Ringo explained. "I mean, what a great concept. You know?" he added. The movie, which hit cinemas this summer, follows the story of a fledgling musician whose life takes a dramatic turn when he realizes he's one of only a handful of people left in the world that remembers Beatles songs. - NME...... Elsewhere on the Fab Four front, a pair of sunglasses once worn by John Lennon have been sold at a Sotheby's auction in London for £137,500. Lennon, who was assassinated outside his New York apartment on Dec. 8, 1980, mistakenly left a pair of glasses designed by Oliver Goldsmith in the back of Ringo Starr's car in the summer of 1968. In a letter by John's former chauffeur Alan Herring, Herring recalled: "I had picked John up with Ringo and George [Harrison] in Ringo's Mercedes and driven the boys into the office. When John got out of his car I noticed that he'd left these sunglasses on the back seat and one lens and one arm had become disconnected. I asked John if he'd like me to get them fixed for him. He told me not to worry they were just for the look. He said he'd send out for some that fit. I never did get them mended -- I just kept them as they were as John had left them." Herring was originally employed by Harrison as a landscape contractor at his home in Surrey, England, and was later employed by fellow Beatles star Ringo. - NME...... Paul McCartney has revealed he once recorded a secret Christmas album of demos "just for the family" which gets played once a year at festive gatherings. Interviewed on BBC Radio 4's World at One radio show, Paul said, "Years ago I thought, there's not very good Christmas records, so I actually went into my studio over a couple of years and I made one." But McCartney added he would never release the demo of Christmas carol instrumentals, despite it becoming a firm favourite among his children and grandchildren. "The kids like it," he said. "It's something they've heard through the years, you know, and now it's the grandkids getting indoctrinated with my carols record." McCartney, who will be headlining the UK's legendary Glastonbury festival in 2020, also said he plans on getting ready for his high profile gig by playing 10 concerts "to get up to speed." "You don't get an athlete just coming into the Olympics not having done a few races beforehand," he said. "The idea is by the time I get to Glastonbury it'll just be just like another gig. But of course it won't be, because it's very special." In other Macca news, the Netflix streaming sevice announced on Dec. 11 that they're set to adapt McCartney's 2005 children's novel High In The Clouds into an animated feature film. Directed by Oscar-nominee Timothy Reckart and produced by French movie studio Gaumont, the film will feature original songs and music by McCartney. "I've always loved animated films and this is a hugely important passion project for me. I can't wait for the world to see it," he said in a statement. - New Musical Express/Billboard......

December 8 marked the 39th year since John Lennon was shot and killed outside his New York apartment at age 40, and his widow Yoko Ono posted an emotional tribute to her late husband on Twitter that day. "Dear Friends. Every day, 100 Americans are shot and killed with guns. We are turning this beautiful country into a War Zone. Together, let's bring back America, the green land of peace," she wrote. Ono also shared a statistic that revealed over 1,400,000 people have been killed by guns in America since Lennon's death. "The death of a loved one is a hollowing experience. After 39 years, Sean, Julian and I still miss him. Imagine all the people living life in peace," she added. Yoko's outdoor art installation, the Imagine Peace Tower in Reykjav'k, Iceland, is lit up each year in memory of John from the date of his birthday until the anniversary of his death. Live footage of the tower can be viewed on Twitter. - New Musical Express...... In other Beatles-related news, Paul McCartney has weighed in on the ongoing climate crisis in a new interview during an event to promote a product from his late wife Linda McCartney's vegetarian food product line. Sir Paul, his family, climate activist Anna Taylor, and zero-waste restaurant founder Doug McMaster were in attendance at the Dec. 8 event sponsored by the UK's Vice. Speaking about the crisis, McCartney said: "It changes really slowly, so all you can do is what the kids are doing, and protest and do everything you can." Speaking about recent environmental protests, McCartney said: "I was thinking the other day, 'Oh, it's going to turn everyone off' and sure enough it is: 'Oh they're naughty, they're making noise, it woke me up.' But it's like, what about the suffragettes? They were dying for it and now women have rights. Well, some women -- not everyone." Macca also went on to note the government's lack of action on climate change. "The weird thing is that the only people who aren't responding are the government. Everyone else is going, 'Yeah!' and [U.S. Pres. Donald] Trump is going, 'Climate change is a hoax.'" - NME......
Beatles fans are being invited to listen to Sgt. Pepper's Lonely Hearts Club Band at a new immersive event that aims to give the impression that the Fab Four are performing live. The pioneering experience, which is set to take place at Liverpool's Dr. Martin Luther King Building between Dec. 19 - Jan. 9, will present fans with a remixed version of the legendary 1967 album by George Martin's son, Giles Martin. The record will be played in Dolby Atmos with speakers being placed around the fans in a bid to transport them to Abbey Road Studios, where the album was recorded. "People will become fully immersed in a soundscape, which is unlike any other," Martin told the Liverpool Echo. "For me, it's like imagining falling through the vinyl of a record and and into this world where you're surrounded by the Beatles. It's like sitting in Abbey Road's Studio 2 and having the Beatles play for you," he added. In other Beatles-related news, singer Rihanna has shared a funny clip of her chance reunion with Paul McCartney during a flight from New York after Thanksgiving. The pair, who collaborated on Kanye West's song "FourFiveSeconds" in 2015, bumped into one another in the first class section of the plane, which was heading to London. A video that Rihanna shared on her Instagram stories reel (since reposted by the Metro paper) shows the former Beatles musician stood in front of her plane seat. "I'm about to put you on blast, Mr McCartney. How are you on this flight?" she asks him off-camera. McCartney then laughs, saying: "What's going on here? Who is this filming me?" before Rihanna answers: "Who is this peasant filming this legend?" - New Musical Express......Newly discovered letters written by Paul McCartney's late first wife Linda McCartney about Paul will be auctioned through Chiswick Auctions in London on Jan. 29, 2020. Discovered by Linda's friend and former male housemate Miki Antony, the letters were written before Linda married the Beatle in 1969.
They reveal her excitement about dating the star and how she was commissioned to photograph "groovy" bands of the day. In June 1967, weeks after she had begun dating McCartney, Linda (then Linda Eastman) photocopied an American gossip column that featured a sentence about her. She sent it to Antony with a passage underlined that read: "They say Beatle Paul McCartney's latest favourite femme is Linda Eastman, a Yankee Doodle fan-mag [photographer]." Linda wrote on the back: "Thought you'd get a big laugh over the enclosed clipping. Have no idea where they picked up that lie, but it just shows how truthful newspapers are." Linda and Paul met at the Bag O' Nails nightclub in London's Soho in May 1967. They married in March 1969 and McCartney "cried for a year" after his wife's death from cancer in 1998, aged just 56. aul and Linda McCartney. Antony says she met Linda while she was studying at the University of Arizona. He said: "She was a good friend for a year and a half. But then, of course, she went off into the Beatles world and that was it. She was lovely." - New Musical Express...... As the annual Record Store Day approaches on Black Friday (Nov. 29), Paul McCartney has shared two new songs on YouTube that he'll release on that day as a double A-side, 7-inch picture disc single. "Home Tonight" and "In a Hurry" are upbeat and fun, featuring the former Beatle's characteristically melodic vocals, and were recorded during Paul's sessions for his 2018 album, Egypt Station. The limited edition single will feature album artwork based on the old-time parlour game "Exquisite Corpse." - Billboard...... Speaking of the Beatles, the late George Harrison is given credit by Elton John for helping him during his long battle with drug addiction in an interview Elton recently gave with DJ Chris Evans on the UK's Virgin Radio Breakfast Show. When asked by Evans what the "best piece of advice" was that Harrison gave him, John replied "stop putting that marching powder up your nose." "Twenty-nine-years it's been. The nose is still here!," the 72-year-old Elton added. - New Musical Express...... In a new interview with Billboard, Paul McCartney revealed he and his wife Nancy Shevell snook into a cinema near their home in the Hamptons over the summer for a screening of the recent Beatles-themed movie Yesterday. Sir Paul said he politely declined an offer to see the film at an official screening, but decided to see the movie after he heard Danny Boyle would direct it. "I thought, 'They must think they can pull it off.' And I thought nothing more of it until they asked if I wanted to see a screening," Paul said. "I asked Nancy, and we said, 'Let's go, you and me, on a date to the cinema'. We were in the Hamptons in the summer and there it was, so we got two tickets and walked in when the cinema went dark. Only a couple of people saw us.

We were in the back row, giggling away, especially at all the mentions of Paul McCartney. A couple of people in front of us spotted us, but everyone else was watching the film. We loved it.'" Yesterday stars Himesh Patel as singer/songwriter Jack Malik, who lives in a world where nobody knows that the iconic Liverpool band ever existed. McCartney also gave an update on his forthcoming musical adaptation of the movie It's a Wonderful Life, which is due out in 2020. "The reason I never wanted to do a musical is I couldn't think of a strong enough story," he said. "But a guy I've known since school in Liverpool became a theatrical impresario in London [Bill Kenwright], and he rang me up and said, 'I've got the musical rights to It's a Wonderful Life. That's a strong story. So I met with the writer, Lee Hall, and I asked him to write the first 20 minutes of how he sees this as a play. So I was on holiday in the Hamptons, and I had lots of free time. So I read it and thought, 'That's a good opening, I like this', and I sat at the piano and threw this melody at these dummy lyrics he had written. This was August. I sent it to them, and they said, 'You've nailed it'. So it's going well." Macca was interviewed by Billboard after the magazine named the Beatles as topping their list of the "Top 125 Artists of All Time" on the occasion of its 125th anniversary. The Rolling Stones claimed the No. 2 spot on the list, with Elton John named the No. 3 act and top solo artist. - Billboard...... In other McCartney news, Glastonbury UK festival organizer Emily Eavis has announced that the Beatles icon will headline the legendary festival in 2020 just hours after Paul shared an image of American composer Philip Glass, actress Emma Stone and rock legend Chuck Berry. When the surnames of all three are combined, the not-so-subtle clue of "Glass-Stone-Bury" is provided. Eavis wrote on Twitter: "IT'S REAL!! So excited.. Having Paul McCartney coming back to headline the Pyramid next year is an absolute dream come true. There really was no one that we wanted more for the 50th anniversary." McCartney also confirmed the news, posting: "Hey Glasto - excited to be part of your Anniversary celebrations. See ya next summer!" The announcement ends months of speculation surrounding a headline slot for Macca at Glastonbury's fiftieth anniversary in 2020. Paul last headlined the festival in 2004, alongside Muse and Oasis. Meanwhile McCartney, Led Zeppelin, Eric Clapton, David Gilmour and Jeff Lynne are among some of the names who have signed a guitar to help raise money for former Fairport Convention guitarist Jerry Donahue, who suffered a severe stroke in 2016 and has been disabled since. The guitar -- a signature Jerry Donahue Fender Telecaster -- is expected to sell for in the region of between £10,000 and £20,000. Other big names who have signed the guitar include The Who's Pete Townshend, Black Sabbath's Tony Iommi, Dire Straits's Mark Knopfler and The Beach Boys' Brian Wilson. - New Musical Express...... German artist TrippieSteff has reimagined the cover of the Beatles' Sgt. Pepper's Lonely Hearts Club Band album with 21st century celebrities as part of a remake of several classic album covers, including Blondie's Parallel Lines and Nirvana's Nevermind, by a team of graphic designers and artists. TrippieSteff's new Sgt. Pepper's artwork features Taylor Swift, Kanye West, Drake and Lil Nas X in place of the original Fab Four at the center, and the artwork also depicts a range of other contemporary figures including Elon Musk, Kylie Jenner, Bernie Sanders and BoJack Horseman. "The original cover was a blend of high and low cultural figures that depicted the zeitgeist mindset of the late 60s," TrippieSteff explained. "It was also a group of influential figures that were 'heroes' to the Beatles. With a desire to keep the same theme, I chose to feature the most iconic and influential figures of the past decade. These are people that have been controversial figures in music, politics, television, human rights and more. By putting them together in the same image, I wanted to show that they are all equally important." - NME...... Paul McCartney has paid tribute to revered Beatles photographer Robert Freeman, who has passed away at age 82. McCartney paid tribute to Mr. Freeman via a post on his blog on on paulmccartney.com, describing him as a "wonderful man" and "one of our favourite photographers who came up with some of our most iconic album covers... I will miss this wonderful man but will always cherish the fond memories I have of him." Mr. Freeman's work included the photos featured on the covers of classic Beatles LPs like the band's second album With The Beatles, Beatles For Sale, Help! and Rubber Soul. He also worked on the ending sequences of the first two Beatles films, A Hard Day's Night and Help!. Mr. Freeman suffered a severe stroke in 2014, and his family sold a copy of one of his John Lennon portraits to pay for his care and to help preserve his archive of photos. In addition to his work with the Beatles, Mr. Freeman took photos for a number of other artists including John Coltrane, as well as photographing political figures such as Nikita Kruschev for London's Sunday Times. - New Musical Express......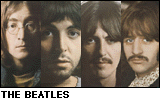 In other Beatles-related news, the Fab Four's 1968 track "Ob-La-Di, Ob-La-Da" has been declared the most perfect pop song ever written by researchers at the Max Planck Institute in Germany. The scientists analysed 80,000 different chord progressions from 700 songs recorded between 1958 and 1991, using machine learning to give a score to each chord based on how "surprising" it was compared to the chord preceding it. Chord sequences from 30 of the songs were then played to 39 volunteers, stripped of lyrics and melody to make the source track unrecognisable. The volunteers were asked to rate how enjoyable they felt each chord to be. The research found that when the volunteers were relatively sure what chord was coming next, they enjoyed being surprised instead. The research also found that being unsure of how the song would progress would cause activity in a region of the brain connected with musical pleasure. "Songs that we find pleasant strike a good balance between us knowing what is going to happen next and surprising us with something we did not expect," said the institute's Vincent Cheung, a PhD student. "Ob-La-Di, Ob-La-Da" was the closest song the researchers could find to "perfection," followed by Genesis' "Invisible Touch," and BJ Thomas' "Hooked on a Feeling." Despite what science has to say, John Lennon once famously disparaged the Paul McCartney-written song, declaring it "granny music shit." - New Musical Express...... On Nov. 4, Ringo Starr announced upcoming 2020 North American tour dates for his Ringo and his All Starr Band. Starr and the band's 20-show run will kick off May 29 with back-to-back nights at Casino Rama in Rama, Ont., before hitting major U.S. cities like Pittsburgh (6/20), Philadelphia (6/21) and Atlanta (6/23, 24) and wrapping up June 28 at Ruth Eckerd Hall in Clearwater, Fla. The tour will also include three shows at New York City's iconic Beacon Theatre on June 2, 3 and 5, with support from the Avett Brothers on three of the tour's dates, and Edgar Winter on two dates. Ringo released his 20th solo album, What's My Name, on Oct. 25. - Billboard..... In a new Rolling Stone interview conducted by Foo Fighters leader Dave Grohl, Ringo Starr opens up abou the moment he was told the tragic news of his Beatles bandmate John Lennon's 1980 death. "When John went, I was in the Bahamas. I was getting a phone call from my stepkids in L.A. saying, 'Something's happened to John'," Ringo explained. "And then they called and said, 'John's dead'. And I didn't know what to do." Revealing that he "still well[s] up that some bastard shot him," Starr went on to detail his actions in the immediate aftermath of John's death. "I just said, 'We've got to get a plane'. We got a plane to New York, and you don't know what you can do," he remembered. "We went to the apartment. 'Anything we can do?' And Yoko [Ono] just said, 'Well, you just play with Sean [Lennon, John's son]. Keep Sean busy'." "And that's what we did. That's what you think: 'What do you do now?'" Ringo released his 20th studio album, What's My Name, on Nov. 1 via UMe. It features a cover of Lennon's 1984 song "Grow Old With Me" alongside Paul McCartney, which Ringo describes as "a very emotional experience for me." - New Musical Express......
Grammy-winning record producer Peter Asher, a former member of the '60s British Invasion pop duo Peter & Gordon who has produced for artists such as James Taylor and Linda Ronstadt, has just released a new Beatles-related book titled The Beatles From A to Zed: An Alphabetical Mystery Tour. "I had this idea of trying an alphabetical system, taking a leaf out of Sesame Street's book," Asher says. "And so I did it letter-by-letter. Not just song titles but people, instruments and all kinds of different stuff using a particular letter." One of Asher's personal anecdotes that is also included is that James Taylor's song "Something In The Way She Moves," from his self-titled debut album on the Beatles' Apple label that Asher produced, inspired George Harrison's "Something." "James had written that song and George used that same line of lyrics, which James said was a compliment," says Asher, who also hosts a weekly SiriusXM Beatles Channel radio show. Also, "James pointed out that in (his) song he used the lyrics 'I feel fine'." Asked to describe the Beatles as he knew them, Asher says, "Paul was the charmer and is an amazing musician. John could be argumentative and cantankerous. But he could also be spectacularly brilliant." Asher will be on tour with his "A Musical Memoir of the '60s and Beyond" solo performances including Dec. 15 at Bimbo's 365 in San Francisco. - Billboard...... In other Beatles-related news, Ringo Starr participated in a charity book signing at the famed Sunset Marquis' Morrison Hotel Gallery in West Hollywood on Oct. 24, meeting with 30 fans who have purchased limited-edition prints from his new photography book, Another Day in the Life. The book's release closely coincides with the Nov. 1 release of What's My Name, Starr's 20th studio album via UMe. The radiantly upbeat album, recorded at Roccabella West, Starr's home studio in Los Angeles, features such friends and frequent Ringo Starr & His All-Starr Band collaborators as Joe Walsh, Edgar Winter, Dave Stewart, Colin Hay, Richard Page, Steve Lukather and Benmont Tench, as well as his fellow remaining Beatle, Paul McCartney. The emotional centerpiece of the album is "Grow Old With Me," a tune John Lennon wrote for his and Yoko Ono's Double Fantasy LP but didn't record (Lennon's demo of the song appeared posthumously on 1984's Milk and Honey). "It moved me," Ringo says. "I did my best and it's very me, but you know, he wrote those words and he'd written songs for me before, so I thought, 'No, I'm gonna do it'." - Billboard,......
Paul McCartney shared a new music video on Oct. 23 for his 1993 animal rights advocacy tune "Looking For Changes" as part of the music legend and avid animal rights activist's collaboration with animal ethics organization PETA. The animated clip shows scenarios in which lab workers get tricked by the animals they are about to experiment on, as a cartoon McCartney and his furry friends head over to Capitol Hill to demand government "changes in the way we treat our fellow creatures." Sir Paul's video comes after U.S. Rep. Lucille Roybal-Allard asked National Institutes of Health director Francis Collins for a plan to reduce the use of animals in experiments during a hearing in September. According to PETA, studies show that 90% of basic research used with animals doesn't lead to treatments for humans. The Environmental Protection Agency then announced its plan to end all tests on mammals. - Billboard...... The Beatles' Apple Corp. Ltd. and Capitol Records announced on Oct. 16 that a new limited-edition vinyl box set of the Beatles' UK singles will go on sale on Nov. 22. The Singles Collection will feature all remastered versions of all 22 of the band's UK singles which were released between 1962 and 1970, while an exclusive new double A-side single -- for the mid-1990s-issued tracks "Free As A Bird" and "Real Love" -- is also included. The 46 tracks will be released on 23 180-gram seven-inch vinyl singles, while each single is adorned with an individual international picture sleeve from its original release. The set is accompanied by a 40-page booklet with photos, ephemera and detailed essays by noted Beatles historian Kevin Howlett. - New Musical Express...... In a new interview with BBC 6 Music, Ringo Starr has confirmed the Beatles' 1969 album Abbey Road was not meant to be the group's final album. Until recently, it was thought that the band went into recording the Abbey Road knowing it would be their last until a tape, uncovered by Beatles expert Mark Lewisohn, revealed that the band were discussing a follow up album. "We did do Abbey Road and we was like, 'Okay that's pretty good -- but none of us said, 'OK, that's the last time we'll ever play together'. Nobody said that. I never felt that," Starr said. "We'd made this record, and then we would go off and do whatever we wanted to do. And then Paul [McCartney] would call us and say, 'Hey, you want to go in the studio lads?' and we'd do another one. So it was not the end -- because in the end the love you take is equal to the love you make. So I never felt it was in stone," he added. "It's a revelation," Lewisohn told The Guardian about the tape. "The books have always told us that they knew Abbey Road was their last album and they wanted to go out on an artistic high," Lewisohn said. "But no -- they're discussing the next album. And you think that John [Lennon] is the one who wanted to break them up but, when you hear this, he isn't. Doesn't that rewrite pretty much everything we thought we knew?," he added. - NME......
In other Beatles news, a recently unearthed interview has revealed that John Lennon's least favorite Beatles song was Rubber Soul's "Run For Your Life." "I never liked Run For Your Life, because it was a song I just knocked off," Lennon told Rolling Stone in a 1970 interview. "It was inspired from -- this is a very vague connection -- from (Elvis Presley's) Baby Let's Play House," Lennon said. "There was a line on it, I used to like specific lines from songs, so I wrote it around that ("I'd rather see you dead, little girl, than to be with another man") but I didn't think it was that important." - NME...... Paul McCartney announced on Oct. 8 that he'll be releasing two new songs -- "Home Tonight" and "In A Hurry" -- for the 2019 Record Store Day on Black Friday, which falls on Nov. 22. Both tracks were recorded during McCartney's sessions for his 2018 album Egypt Station, and created with legendary producer Greg Kurstin. The limited edition vinyl will be available Nov. 29 as a 7-inch picture disc featuring album artwork based on the old-time parlour game "Exquisite Corpse." - Billboard...... In other Beatles-related news, the Fab Four's former No. 1 album Abbey Road has returned to the Billboard Hot 200 album chart, from No. 71 to No. 3, after the album was reissued as a 50th anniversary deluxe release on Sept. 27. The release earned 81,000 equivalent album units in the U.S. in the week ending Oct. 3 (up 803%) with 70,000 of that sum in album sales (up 3,091%). Abbey Road was first released in the U.S. on Sept. 26, 1969 and spent 11 nonconsecutive weeks at No. 1 on the chart in late 1969 and early 1970. It first reached the top of the list dated Nov. 1, 1969, and it spent its final week at No. 1 on Jan. 24, 1970. Abbey Road's most recent rise is its first week in the top 10 since April 25, 1970 (when it ranked at No. 9) and its highest placing since March 14, 1970 (No. 3). The album has spent a total of 329 weeks on the Hot 200 chart (including the new chart week), which marks the most weeks on the chart for any studio album by the Beatles. Only the group's greatest hits set 1, released in 2000, has spent more time on the chart, with 388 weeks. Abbey Road is also the band's largest-selling studio album in the history of Nielsen Music, as it has sold 5.6 million copies in the U.S. since the firm began electronically tracking sales in 1991. For its 50th anniversary reissue, Abbey Road was freshly mixed and in a variety of formats, many coming with an array of previously unreleased recordings and demo tracks. It follows the previous Beatles reissues The Beatles (aka "The White Album") in 2018 and Sgt. Pepper's Lonely Hearts Club Band in 2017. - Billboard...... Elsewhere on the Fab Four front, lost footage of the band from 1965 has just been found in a bread bin in Wales. It sees the four Beatles joking around with the interviewer during an appearance in Cardiff, before breaking into a rendition of "There's No Business Like Show Business." Additional footage found, from 1967, shows the band talking about the spiritual figure Maharishi Mahesh Yogi, and about their relationship to his readings. Speaking in response, John Lennon said: "Of course it's not a cult and if we didn't take it seriously we wouldn't be here." The film was found during the clearance of a house, and has been described as a "great find" by Paul Fairweather from Omega Auctions. "All four Beatles are in fine form throughout both of the Cardiff films, laughing and joking, while the interviewer tries to remain serious," Fairweather said. "The sound and image quality is fantastic. I expect these have never been seen since 1965." The footage has been valued at around £10,000. - New Musical Express......

The Beatles' special 50th anniversary reissue of Abbey Road is on track to top the album chart in the U.K. after dropping on Sept. 27. Abbey Road is No. 1 on the midweek chart with a lead of 12,000 chart sales over the reigning chart-leader, Liam Gallagher's Why Me? Why Not, according to the Official Charts Company reports. Widely regarded as the Beatles' greatest LP, Abbey Road is the final studio album recorded by the Fab Four. - Billboard...... Paul McCartney and Ringo Starr recently reunited at London's Abbey Road studios to celebrate the 50th anniversary of the Beatles' classic 1969 album Abbey Road. McCartney and Starr attended a party at the studios in St John's Wood, North London with their respective wives, Nancy Shevell and Barbara Bach. Other guests included Nile Rodgers of Chic and Taron Egerton, the star of the recent Elton John biopic, Rocketman. On Sept. 26, an Abbey Road 50th anniversary release was released featuring a new mix by Giles Martin and 23 demos and alternative recordings of songs produced for Abbey Road. To mark the reissue, the Beatles recently released the first official video of one of the album's classic songs, "Here Comes The Sun." The new stereo mix of the George Harrison composition captures a gorgeous sunrise illuminating Abbey Road Studios' Studio Two, where the Fab Four recorded most of the legendary album. In related news, Alex Lacamoire, the musical director of the hit Broadway show "Hamilton," has shared a new video of himself playing the entire Abbey Road album in just 50 seconds. Lacamoire performed his condensed Abbey Road on a piano originally used by the Beatles, which is kept at Abbey Road Studios where they made the album in 1969. "Abbey Road is in my head. I just needed to make sure that the way I remembered these songs from when I was six-years-old is the way they are," Lacamoire told Rolling Stone. Lacamoire has previously played Billy Joel's 1977 album The Stranger in the same manner. - New Musical Express...... In other Beatles-related news, Ringo Starr performed a rendition of the Beatles' classic "Yellow Submarine" with classroom instruments on NBC's The Tonight Show with Jimmy Fallon with the show's house band, The Roots, on Sept. 24. Ringo also sang some of the Beatles' best-known songs, including "With a Little Help from My Friends." Ringo led from the top on vocals and playing a tiny three-piece drum kit while the late-night show's host, Jimmy Fallon, took duties on a Casio keyboard, wooden block and kazoo, as the Root's leader Questlove showed his talents on clappers and a shaker fashioned as a submarine. - Billboard......
Paul McCartney reacted to such topics as the recent BTS Beatles cover of "Hey Jude," his admiration of Elvis Presley, and his dreams about John Lennon during an appearance on CBS's The Late Show with Stephen Colbert on Sept. 23. Host Stephen Colbert asked if Sir Paul was aware that K-pop megastars BTS had done their own Beatles homage on The Late Show earlier this year -- during which they sang an impromptu round of "Hey Jude" -- which Macca gave a hearty round of applause to as Colbert wondered 'what it was about the Beatles that transcends all language barriers?'" "Easy lyrics?" McCartney joked. After asking someone to get him the top 10 all time covers of "Yesterday," McCartney said his favorites included versions by Elvis, Frank Sinatra, Ray Charles and his favorite, Marvin Gaye. After Colbert asked if he still thinks of his songwriting partner John Lennon, Paul said he does "quite often... I dream about him. When you've had a relationship like that for so long, such a deep relationship, I love when people revisit you in your dreams," he said. "I often have band dreams. I have a lot of dreams about John." McCartney also plugged his new children's book Hey, Grandad!, which he said was inspired by his grandkids. Meanwhile in another new interview with BBC Newsnight, McCartney broke from his fellow former Beatle Ringo Starr's opinion about the controversial Brexit referendum. Paul said Brexit was "probably a mistake" and added he doesn't think "anyone quite knows what to do with" the U.K.'s scheduled withdrawal from the E.U. "I think it's a mess," he said, "and I will be glad when it's over." McCartney said that he didn't participate in the 2016 Brexit vote, where just over half of those voting (51.9%) supported the withdrawal. "I vote for someone I believe in, and so often, there's nobody I believe in," he said. The 77-year-old also explained that he disagreed with others in his generation who thought Brexit represented a return to "the old days." But he also expressed hope for the future: "I think we'll come through with it; I think we always do. I mean, I am old enough to remember garbage in the streets and people not being able to get buried because the gravediggers were on strike. I mean, that was a pretty rough time, and we came through it. So I think we will come through this." - Billboard/New Musical Express...... In other Beatles-related news, the first ever music video for the Beatles' "Here Comes The Sun" is being shared on YouTube to celebrate the Abbey Road 50th anniversary release which hits stores on Sept. 26. In a nod to the beloved George Harrison-penned song's title, the video captures a gorgeous sunrise illuminating Abbey Road Studios' Studio Two, where the Fab Four recorded most of the legendary album. "The video's sun centerpiece was filmed as it was meticulously crafted on-set in Abbey Road's Studio Two," according to a press release. The video, which premieres on Sept. 26, also features photos from the Apple Corps archive, as well as footage shot by Linda McCartney and supplied by Paul. A trailer for the new video can be viewed on YouTube. Besides session recordings and demos, the Abbey Road reissue will feature new mixes of the 17 tracks by Giles Martin -- the son of late Beatles producer George Martin -- and engineer Sam Okell. Martin's remix of the Abbey Road opener "Come Together" can be streamed on Spotify.com. - New Musical Express......

On Sept. 13 Ringo Starr announced details of his 20th studio album, What's My Name, and posted a video of the album's title track on YouTube. Set for release on Oct. 25, What's My Name sees Starr working with a host of collaborators including Paul McCartney on a cover of the John Lennon-penned "Grow Old With Me" which originally appeared on his and Yoko Ono's Milk and Honey album. With Starr on vocals and McCartney on bass and backing vocals, the song was written by Lennon just a few years before his death. Ringo says the inspiration to record the song came to him when he ran into producer Jack Douglas, who produced Lennon and Ono's Double Fantasy album, among other classic recordings. "Jack asked if I ever heard 'The Bermuda Tapes', John's demos from that time, and I had never heard all this," Ringo says. "The idea that John was talking about me in that time before he died, well, I'm an emotional person. And I just loved this song. I sang it the best that I could. I do well up when I think of John this deeply. And I've done my best. We've done our best. The other good thing is that I really wanted Paul to play on it, and he said yes. Paul came over and he played bass and sings a little bit on this with me. So John's on it in a way. I'm on it and Paul's on it. It's not a publicity stunt. This is just what I wanted." - New Musical Express...... In other Beatles-related news, renowned Beatleologist Mark Lewisohn recently gave the UK paper The Guardian access to a tape of a meeting held 50 years ago this September, which seemingly shows the Fab Four at loggerheads as John Lennon, Paul McCartney and George Harrison met at Apple headquarters in Savile Row. "It's a revelation," Lewisohn told the paper. "The books have always told us that they knew Abbey Road was their last album and they wanted to go out on an artistic high. But no -- they're discussing the next album. And you think that John is the one who wanted to break them up but, when you hear this, he isn't. Doesn't that rewrite pretty much everything we thought we knew?" The new revelation, including one in which McCartney criticizes Harrison's songwriting, will feature in "Hornsey Road," a new musical from Lewisohn which tracks the creation and recording of Abbey Road. - NME...... Elswhere on the Fab Four front, the inspiration for the band's famous 1967 song "Strawberry Field Forever" is set to open as a tourist attraction. The song was inspired by a garden of a Salvation Army children's home in Liverpool, where John Lennon used to play growing up. Until now, fans were forced to look through red metal gates at the garden, without being able to access the location. But now Strawberry Field has announced that beginnign Sept. 14 the garden will be open to the public for the first time. According to the website, the site is now "home to an interactive visitor exhibition, community cafe, shop, calm garden spaces for spiritual reflection and -- at its heart -- a Steps to Work programme for young adults with learning disabilities and other barriers to employment." The Victorian house on the site was torn down in 1973, and replaced by a new building that was shut down in 2005. - NME
---