| | |
| --- | --- |
| A Little More Help From His Friends | |

Rock's greatest white-soul singer covers chestnuts from the past
four decades on his latest New Door/UMe album, Heart & Soul.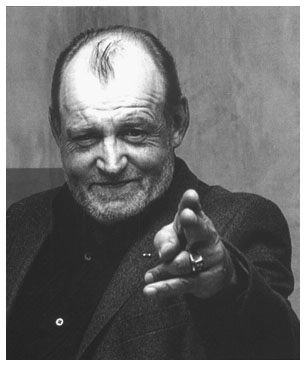 e first came to fame 36 years ago with arguably the most authoritative and idiosyncratic (certainly, the most blistering) Beatles cover ever (his inimitable version of "With A Little Help From My Friends," a global Number One). And in the interim, selective other re-interpretations of already familiar songs, each similarly self-assured and commanding, have been a highlight of both his recorded output, and of his legendary live performances. But only now, four decades on, has Joe Cocker taken the decision to release an album consisting solely of further such examples of that music which influenced and shaped his own unique and acclaimed artistry. Titled Heart & Soul and released by New Door/Universal Music Enterprises on Feb. 1, it represents a new milestone in what is already one of rock's most singular and distinguished careers.
"Over the years, fans seem to have come to look to me for the occasional new reading of a track that they as well as I already cherish by another artist," the Sheffield-born singer judges. "Almost every album I've put out has included one, if not two, and perhaps inevitably that led to the suggestion that, finally, I put out a record built up entirely of 'cover' material. Well, this is it. And while my own first idea was that it comprise only of stuff from the '60s, when my tastes and influences really were being shaped, you'll see that it crept up through the years during the planning stages, so that there ended up being songs here from the '70s, '80s and '90s too." And while without doubt all are modern standards, each and every inclusion benefits from Joe's own personal re-reading.
Both the breadth and impeccable nature of Cocker's musical taste is demonstrated by the tracklisting. Unsurprisingly, soul and R&B is at its core -- he tackles much-loved classics by Aretha Franklin ("Chain Of Fools"), Ben. E. King ("I Who Have Nothing"), Chuck Jackson ("I Keep Forgetting"), Nina Simone ("I Put A Spell On You") Marvin Gaye ("What's Going On") and Rose Royce ("Love Don't Live Here Any More"), bringing something new and uniquely of his own to them all. But his appreciation of the best singer-songwriters and modern rock icons is also well-represented, thanks to readings of personal favourites by James Taylor ("Don't Let Me Be Lonely") and John Lennon ("Jealous Guy"), and by Wings (Paul McCartney's "Maybe I'm Amazed"), Robert Palmer ("Every Kind Of People"), U2 ("One") and R.E.M. ("Everybody Hurts"). Each is a new Cocker classic.
| | |
| --- | --- |
| Released by New Door/UMe on Feb. 1, Joe Cocker's latest album Heart & Soul features 12 covers of such legendary artists as U2, Marvin Gaye, Nina Simone, and Ben E. King and live bonus track of U2's "One." | |
"When you're as old as I am (Joe turned 60 earlier this year) your vocal style is pretty much in place, and there's nothing you can do to alter it," he comments of his initial approach to such hallowed territory. "And obviously, each of these tracks have not only been rendered definitively by the original artist, but have also been the subject of sometimes numerous alternative versions. That said, I've never approached another artist's work unless I've thought I could bring something different and of my own to it -- and I absolutely don't mean that in an arrogant way. Rather, it's that sometimes you know can bring a different kind of integrity to it, one that is respectful of and complements the original. I mean, why else would I think of attempting 'What's Going On,' which has already been done by Marvin so perfectly and so very beautifully? It's not about trying to better something. It's about trying to add a little flavour of your own."

Heart & Soul was recorded in the Hollywood studio of Joe's long-time collaborator, keyboardist, producer and arranger C.J. Vanston. "But if that sounds grand, I should add that it's tiny space no bigger than the average British living room, and with a mixing desk and vocal booth crammed in. It's an incredibly intimate and private environment, which made it very easy for me to drift off into my own little world, getting totally lost within each song." Nor were the sessions without incident. Chuckles Joe, "When I record In L.A., chances are that something or other goes off. Previously, I was working there when the earthquake hit. This time, during the early sessions for the album, fires were raging all around the city. Ash was falling everywhere, and I'd drive away at night with the land either side of the freeway still blazing. It was a very weird time, and as a result you may notice a particularly dry, smoky quality to my voice on some of the cuts. We thought of calling the whole project "The Fire Sessions," and with good reason.

Being a self-deprecating character, and this despite his gifts, Cocker confesses to having occasionally felt presumptuous in his choices of material to reinterpret. Happily, validation for the project, and for his individual selections, came from a source just across the Irish Sea. "I caught some TV show or other on which Bono was featured, doing 'That's Life,'" he smiles. "Previous to that, I'd felt a bit edgy about approaching some of the tracks, the U2 song included. But seeing and hearing him sing something so closely associated with the great Frank made me think, 'Well, if he's prepared to have an affectionate crack at Sinatra, then maybe it's OK for me to be doing all of this stuff too.'" Sadly, meanwhile, two of Joe's choices ended up being personal tributes to the artists who first made them popular favourites. "I had several Nina Simone albums even as a teenager, and always reacted instinctively to the amazing way in which she put across a song. Her loss to music was a very great one. And as for Robert Palmer...

"We were just two Yorkshire lads from not dissimilar backgrounds meeting up in a far away place," he says, referring to the time that, many years ago, the late Palmer helped out by doing backing vocals for Joe on the album Sheffield Steel. "It was a shock and a great personal sadness to lose him so unexpectedly and at so relatively young an age. He was a very, very gifted man." But then the very essence and nature of Heart & Soul is that of a highly personal, affectionate and, yes, even grateful hat-tipping to all the many artists who have helped shape the tastes and direction of one of the most revered and cherished rock performers in British, if not global, rock history. The ever-modest Cocker waves away such hyperbole with a grimace and a shrug, preferring to sum up the project in his own few simple words: "Over the years, people seem to have liked me tackling other people's hits. Now I've done it big time and, if I'm honest, well...I think we've done a pretty good job."



| | |
| --- | --- |
| We Got the Funk | |

Pimps, con men, polyester, purple Caddies --
welcome to blaxploitation cinema.
by Dalton Ross in Entertainment Weekly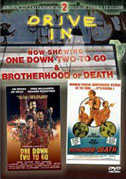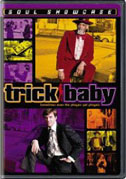 impin' ain't easy, just ask Gordon from Sesame Street. Before actor Roscoe Orman helped Elmo teach kids their ABC's, he strutted around in some of the most incredible fur-and-polyester getups ever (think George Clinton meets Nanook of the North), belting out lines like "The bitches I run are selected to win!" That's in Willie Dynamite (R, 102 mins., 1973, Universal), one in a slew of blaxploitation flicks now out on DVD. While Dynamite tells the tale of a pimp in peril, the film is most noteworthy for its stellar soundtrack (especially the funky, hilarious "Willie D."), cast of characters (gotta love a white pimp named "Milky Way"), and sweet wheels (yes, that's a purple Cadillac with leopard-skin upholstery).
Trick Baby (R, 94 mins., 1972, Universal), a salt-and-pepper version of The Sting with its white and black con team, is also a cautionary tale, yet with a plotline as entertainingas the eye candy. Mel Stewart and Kiel Martin make a great team, as illustrated by Stewart's assertion, "His white skin gives us a slick edge. I catch the black marks. He catches the honkies." That he does.
Another guy taking it to the Honkies is Fred "the Hammer" Williamson. He throws fireworks at people and hits a guy in the family jewels with a briefcase as a wannabe James Bond in the super-convoluted That Man Bolt (R, 104 mins., 1973, Universal). But wait, the Hammer isn't done! in One Down Two to Go (R, 166 mins., 1976-82, Anchor Bay) -- out in a double set with Brotherhood of Death, a mess of a move that for some reason is filled with members of the Washington Redskins -- he provides a commentary track. Why? "I gotta be someplace; might as well be somewhere talkin' about me," he explains. The ridiculous revenge flick is comletely forgettable, save Williamson telling a bad guy: "You may be good in kung fu, but I'm an expert in gun fu." Sit through all these films and you'll be an expert too. Willie: B+ Trick: B Bolt: C One Down/Brotherhood: D+