| | |
| --- | --- |
| '70s Gift Ideas | |

These recently released CD's and books are sure to please any
Seventies music fan on your shopping list this holiday season.
BOB DYLAN - The Cutting Edge (Legacy, $106.39) Over 110 tracks on six CD's, Bob Dylan's The Cutting Edge chronicles the 14 months that produced Bringing It All Back Home, Highway 61 Revisited and Blonde on Blonde. (A two-CD best-of and an 18-CD colllectors edition also are available).) Dylan starts out in January 1965 as an intrepid explorer, discovering new country as the studio musicians stumble behind him with no map to follow. But by June, as work on "Like a Rolling Stone" begins, he's drawing power from the band assembled around guitar visionary Mike Bloomfield; now he's a gang member, fighting in concert with those alongside him. As the sessions shift to Nashville in February 1966 for Blonde on Blonde, the gang only gets louder, meaner and, amazingly enough, more tender. Six CDs of this may be too much for many -- the isolated instrumental tracks for "Like a Rolling Stone" are certainly only for the sort of people who insist on reading Proust in the original French -- and the decision to pile up drafts of these songs without the finished versions can feel like work without reward. But every shift, every stop and start, also provides a chance to hear familiar songs anew, as they come into being. * * * * 1/2 - Joe Levy, Rolling Stone

THE BEATLES - 1+ (Capitol, $50.98) "The Beatles were the forerunners of the music video," says Michael Lindsay-Hogg, who directed many of their videos. "They made them because they didn't want to schlep around to the TV stations miming their songs. They were so powerful, the TV stations would take their product rather than not have them at all." The new deluxe 1+ DVD/Blu-ray collection is a treasure of Beatles footage from every phase of their career -- promo videos, TV appearances and loads of rare clips, plus previously unreleased footage and new commentary from Paul McCartney and Ringo Starr. * * * * - Rob Sheffield, Rolling Stone

DON HENLEY - Cass County (Capitol, $6.99) Don Henley was country before it was cool, long before he was a singing, drumming and songwriting member of the Eagles. Cass County, his first solo album in 15 years, is named after the East Texas plains where Henley, now 68, grew up amid farming, oil rigs and the Southern radio crossfire of blues, gospel and honky-tonk music that produced rock & roll. Henley alludes to those roots and ideals in his true grit here -- 11 original songs of working-stiff portraiture, broken-love autopsy and sunset-years judgement -- along with a handful of rich-soil covers. They include the Louvin Brothers' 1955 hit "When I Stop Dreaming," Jesse Winchester's rustic 1979 jewel "The Brand New Tennessee Waltz," and the psychedelic-prairie waltz "She Sang Hymns Out of Tune," originally a 1966 single by Jesse Lee Kincaid. A whole record of that rewind would have been an instructive pleasure. Instead, Henley has made an album of quietly defiant pure-country modernism. Written and produced with Stan Lynch, the original drummer in Tom Petty's Heartbreakers, Cass County is meticulously crafted, sharply written and absolutely free of neo-country additives like reheated Seventies-rock bombast and Twitter-verse vernacular. * * * * - David Fricke, Rolling Stone

DAVID GILMOUR - Rattle That Lock (Columbia, $13.98) Co-produced with Roxy Music guitarist Phil Manzanera, Rattle That Lock is a loose concept record that follows a man's thoughts over the course of a single day, as he contemplates everything from drone warfare to the sorrow of death to the challenges of raising kids. Many of the lyrics were written by Gilmour's wife and longtime lyricist, Polly Samson, and the fluid, atmospheric music will be familiar to anyone whoo's heard Floyd's post-Roger Waters catalog. "A Boat Lies Waiting" is a tribute to Wright that features David Crosby and Graham Nash on background vocals. "I recorded the rolling piano on that song on a minidisc 18 years ago," Gilmour says. "You can hear my son Gabriel squawking on it as a baby, and he's now 18. Polly thought the rolling motion suggested the sea, and (late Floyd keyboardist) Rick (Wright)'s big love was sailing his yacht. It just reminded me of him." * * * 1/2 - Andy Greene, Rolling Stone

JOHN FOGERTY - Fortunate Son: My Life, My Music (Little, Brown & Co., $22.05) In Fortunate Son, John Fogerty opens up like never before about the short and tumultuous life of Creedence Clearwater Revival -- as well as his up-and-down solo career and personal struggles. It's a story that Fogerty, 70, has wanted to tell for years, and eight years ago he sat down in front of a video camera and spent countless hours telling his entire life story, which he later spun into a book. It covers everything from his pre-Creedence days in the Army Reserve to his battle with alcohol in the 1980s and 1990s, something he's rarely discussed. He stops short of calling himself an alcoholic, but his drinking got so bad that it almost cost him his relationship with his girlfriend, Julie (now his wife). The biggest villain in the book is Saul Zaentz, the former label head who owned Creedence's copyrights. "He robbed us and owned all of our music," Fogerty says. - Andy Greene, Rolling Stone

ROD STEWART - Another Country (Capitol, $11.99) Rod Stewart kills it on A$AP Rocky's recent "Everyday," built on a soulful 1970 vocal sample, and he sounded great at a one-off Faces reunion in September. His latest continues his return to songwriting after a decade mostly spent covering standards as a latter-day Sinatra. Rod's rasp remains remarkable, and he hits a hell of a high note on "Please." But it would mean more if the song wasn't so lukewarm. "We Can Win" is a tedious, Mumford & Sons-flavored soccer chant. "Batman Superman Spiderman" is a maudlin lullaby-slash-anthem. It reminds you why Sinatra left the writing to other folks. * * 1/2 - Will Hermes, Rolling Stone

GREG RENOFF - Van Halen Rising (ECW Press, $11.92) In the summer of 1973, a Pasadena, California, cover band called Mammoth, led by two Dutch immigrant brothers named Van Halen, were tired of paying $35 a show to use a local kid's PA system. Their solution? They made the kid, a flamboyant, wealthy doctor's son named David Lee Roth, their singer. From there, it was another five years of slogging through backyard parties and dingy clubs before the group released its debut album, as Van Halen. This pre-history is usually glossed over in accounts of the band, but in Van Halen Rising, author Greg Renoff devotes an entire book to it. It's the tale of hardworking kids with nothing in common learning to fuse pop and heavy metal into a new sound that completely changed the music world. It also vividly shows that the personality clashes that would later destroy the band were there from Day One. - Andy Greene, Rolling Stone

BRUCE SPRINGSTEEN - The Ties That Bind: The River Collection (Columbia, $99.99) Described as a "comprehensive look at the River era" in a Columbia press release, The Ties That Bind: The River Collection boasts 52 tracks over four CDs which includes unreleased tracks and four hours of never-before-seen video spread out over three DVDs. Included will be the original double album; The River: Single Album which is a CD of 1979/80 studio outtakes; a two-DVD film of never-released concert footage from the band's 1980 show in Tempe, Ariz.; rare tour rehearsal footage of what was then new songs; a brand new documentary The Ties That Bind about The River; and a coffee table book of 200 rare or previously unseen photos and memorabilia with a new essay by Springsteen biographer Mikal Gilmore. * * * *

WARREN ZANES - Petty: The Autobiography (Henry Holt and Co., $20.26) Petty: The Biography, by author and former Del Fuegos guitarist Warren Zanes, marks the first time Tom Petty has ever talked about his heroin abuse publicly, but is far from the only dark moment in the book. Petty and Zanes have decided to tell the unvarnished truth, and the result is not only the definitive account of Petty's life, but one of the best rock biographies in recent memories. Much of the book focuses on the saga of the Heartbreakers -- the bond between bandmates as well as the tensions. Most of the bandmembers were also in Mudcrutch, Petty's early-Seventies band, back when he was a skinny blond nobody playing bass. Zanes had frank discussions with all of them -- including former drummer Stan Lynch, who opens up about his long-simmering difficulties with Petty. Petty's decision to reunite Mudcrutch in 2008 "was a career move that could stop a manager's heart," Zanes writes, [But] Petty didn't always think in terms of what made sense; it was all about the songs he though 'might be back there.'" This revealing book gets inside that uncompromising spirit. * * * * - Andy Greene, Rolling Stone

BILLY GIBBONS AND THE BFG's - Perfectamundo (Concord Records, $11.99) On Perfectamundo, his first-ever solo outing, ZZ Top's Billy Gibbons marries his BFG band's bedrock Texas blues boogie with more recent obsessions, most prominently Afro-Cuban rhythms. It's the sound of a Havana moon shining down on Rio Grande mud. Gibbons' musical anthropology is loving and loose, with nods to hip-hop and funk (the "Legs" callback "You're What's Happenin' Baby"), Stones-y rock & roll (on Piedras Negras") and Sixties soul (a tight slide through Roy Head's 1965 hit "Treat Her Right"). It doesn't all come together seamlessly. But the same rumbling gravitas that fired Eliminator keeps things flowing. * * * - Andy Greene, Rolling Stone



| | |
| --- | --- |
| Secrets of the Beatles' 1+ Revealed | |

Director Michael Lindsay-Hogg reminisces about his heady days as the Beatles' chief filmmaker.
The Beatles
1+
ROCK
By Eric Renner Brown in Entertainment Weekly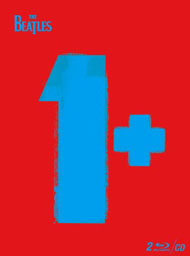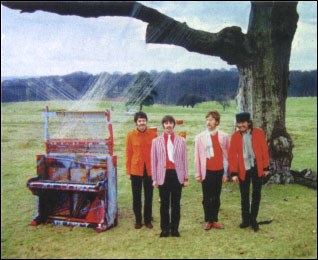 ith 1+, a reissue of the hits collection 1 -- featuring restored versions of their best short films -- out now, director Michael Lindsay-Hogg looks back on working with John, Paul, George and Ringo during the band's final years.
The Fab Four made promotional videos out of necessity
The group's rabid audiences made it unbearable for them to tour. So in 1966 they tapped Michael Lindsay-Hogg, who directed the British music show Ready, Steady, Go!, to film short clips for fans. "They thought it'd be a good idea if they made their own videos," he says. "Then they wouldn't have to appear themselves. They could just ship them all over the world."
They could have pioneered the high-concept music video
For the "Paperback Writer" video, Lindsay-Hogg pitched a plot where McCartney would play a journalist moonlighting as a novelist. Beatles manager Brian Epstein nixed the idea because he "didn't want anything unusual," says Lindsay-Hogg, who would go on to conceptualize rock projects like The Rolling Stones Rock and Roll Circus, filmed in 1968.
They pulled an Ashlee Simpson for "Hey Jude"
While filming the 1968 clip in front of an audience, the group actually mimed the performance, though McCartney did sing live. Lindsay-Hogg says the band killed time during the shoot by covering Motown tunes: "They got into it!"
Ringo and George almost got cold feet for their last concert
The group's final show, atop London's Apple records rooftop in 1969, was filmed for TV broadcast, but Lindsay-Hogg says Harrison and Starr weren't enthusiastic about the gig: "Paul thought doing things as a group collectively would keep them together. And John said, "'F--- it, let's do it.'" A surprise drop-in from the police only added to the Beatles' energy: "That made them even happier, being busted!"
They had a rider that would make any pop diva blush
Lindsay-Hogg says then he first met the group at their Abbey Road studios in '66, the guys had the poshest surroundings: "Bands would have pizza or takeout Chinese for supper, whereas in this room, there was a dining table with a tablecloth, china, crystal glass, and wine. When the door opened, and they came in, it was like a furnace of fame had walked into the room."