| | |
| --- | --- |
| Seventies Almanac - 1971 | |



Other Music Highlights of 1971:
On Saturday, January 9, the U.S. Jaycees present an award to Elvis Presley, citing him as one of the 10 outstanding young men in America.
In January, Black Sabbath releases its second LP, Paranoid, featuring the band's breakthrough title track.
Alice Cooper emerges as the leading exponent of theatrical "shock rock." Rock'n'roll begins to fragment into many different styles: "Latin rock," "jazz rock," "soul rock," and "religious rock," to name a few.
Producers Kenny Gamble and Leon Huff and arranger Thom Bell develop the "Philly sound" and put Philadelphia on the map as a major rival to Detroit's Motown.
The Beatles officially confirm the long-circulating rumor that they are separating permanently to pursue individual careers. The split is attributed to both musical and managerial differences.
The Rolling Stones release their first single on their new label, Rolling Stones Records, "Brown Sugar." It goes to number one on the charts.
The Doors singer Jim Morrison dies in Paris on July 3 at age 27.
On Sunday evening, June 27, Bill Graham closes his New York City club, the Fillmore East.
Rod Stewart, after leaving the Faces, has his first major hit single when "Maggie May" rises to number one.
Michael Jackson, age 13, scores his first solo hit with "Got To Be There."
Led Zeppelin releases its U.S. breakthrough album Led Zeppelin (a.k.a. "IV"), featuring the band's signature song, "Stairway to Heaven."
In November, Don McLean releases the album American Pie, whose title single catapults him to worldwide fame. A chronicle of rock history, "American Pie" becomes one of the largest sellers of the seventies and, at more than 8 minutes in length, the longest number one hit in the history of rock'n'roll.
Simon & Garfunkel announce that they are separating to pursue individual careers.
Bob Seger releases his debut LP, Brand New Morning, and Blue Oyster Cult form in Long Island.
Seventies Daily Music Chronicle - 1971



The Top 40 Singles of 1971:
"Treat Her Like A Lady" - Cornelius Brothers & Sister Rose (5/15/71; #3)
"Smiling Faces Sometimes" - The Undisputed Truth (7/31/71; #3)
"The Night They Drove Old Dixie Down" - Joan Baez (8/28/71; #3)
"Signs" - Five Man Electrical Band (7/10/71; #3)
"Tired Of Being Alone" - Al Green (8/21/71; #11)
"Ain't No Sunshine" - Bill Withers (8/14/71; #3)
"Rose Garden" - Lynn Anderson (12/19/70; #3)
"Draggin' The Line" - Tommy James (6/26/71; #4)
"Bridge Over Troubled Water" - Aretha Franklin (4/24/71; #6)
"Doesn't Somebody Want To Be Wanted" - The Partridge Family (2/20/71; #6)
"Don't Pull Your Love" - Hamilton, Joe Frank & Reynolds (6/12/71; #4)
"Mercy Mercy Me (The Ecology)" - Marvin Gaye (7/17/71; #4)
"I've Found Someone Of My Own" - The Free Movement (9/18/71; #5)
"Superstar" - Murray Head (5/8/71; #14)
"Amos Moses" - Jerry Reed (1/9/71; #8)
"For All We Know" - Carpenters (2/13/71; #3)
"Rainy Days And Mondays" - Carpenters (5/22/71; #2)

Top Albums of 1971:


20 Popular Movies of 1971:


The Top 20 Television Shows of 1971:

Prime Time TV Schedule - 1971

News Highlights of 1971: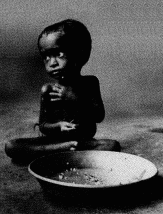 A cholera epidemic in newly independent but impoverished Bangladesh (East Pakistan) causes worldwide concern.
South Dakota's Senator George McGovern opens his campaign for the Democratic presidential nomination.
Ida Amin and rebels topple the government in Uganda and seize power.
Rolls-Royce, Ltd., declares bankruptcy after suffering huge losses in developing a new jet engine for Lockheed.
In New York City's Madison Square Garden, Joe Frazier defeats Muhammed Ali to retain the heavyweight boxing championship.
The 26th Amendment to the U.S. Constitution is ratified, expanding the 1970 law lowering the voting age to 18 in all elections.
The Soviet Union wins the world hockey championship for the ninth consecutive time.
Three Soviet cosmonauts are found dead in their spaceship after its return to earth.
The Apollo 15 astronauts explore the moon's surface riding in a battery-operated vehicle known as Lunar Rover.
To combat runaway inflation, President Nixon orders a 90-day freeze on prices and wages.
After 34 years, Look magazine ceases publication.
One of the worst riots in U.S. penal history occurs at the Attica Correctional Facility in Attica, New York, two weeks after inmate George Jackson is killed at California's San Quentin prison.
The British House of Commons ends a 14-year debate and allows the United Kingdom to join the European Common Market.
NYPD detective Frank Serpico, after being shot by by a drug dealer during a narcotics raid in which his collegues stood by, delivers a speech about dishonest officers needing to fear the honest lawabiders before the Knapp Commission.

Sports Winners of 1971:
Baseball: The Pittsburgh Pirates beat the Baltimore Orioles 4 games to 3.
Football: The Dallas Cowboys beat the Miami Dolphins 24-3 on January 16, 1972 at Tulane Stadium in New Orleans in Super Bowl VI.
Basketball: The Milwaukee Bucks beat the Baltimore Bullets 4 games to 0.
Hockey: The Montreal Canadiens beat the Chicago Black Hawks 4 games to 3.