| | |
| --- | --- |
| Favorite Seventies Artists In The News | |



Bringing you the Web's best '70s music & culture news since 1997!


Bruce Springsteen and the E Street Band paid homage to their home state of New Jersey with a marathon 35-song, nearly 4-hour concert at MetLife Stadium in East Rutherford on Aug. 23. Backed by a string section, the Boss's setlist included songs about growing up in the Garden State including "Sprit in the Night," "Growin' Up," "Wrecking Ball," "My Hometown," "Because the Night" and "Mansion on the Hill," also even getting into the holiday spirit with "Santa Claus is Coming to Town," a request taken from a sign in the audience. "It's the perfect summer song," the 66-year-old rocker quipped. He also told several tales, including one about his late dad prior to "Independence Day," and "Something in the Night," he told fans, was inspired by his playing bars until 3 a.m., then eating at a diner afterwards. Encores included "Jungleland," "Born to Run," "Dancing in the Dark," "Rosalita," "Tenth Avenue Freeze-Out," "Shout" (with the singer donning a cape in an ode to James Brown), "Bobby Jean" and "Jersey Girl." The band is also set to play the venue on Aug. 25 and Aug. 30. - Billboard, 8/24/16......

Stumping for Democratic presidential nominee Hillary Clinton in Princetown, Mass., on Aug. 21, Cher told Clinton supporters that she believes the former Secretary of State is "genuine" and that "this chick is tougher than Chinese algebra." "I'm here for multiple reasons, but I'm here one out of love and one out of fear," Cher said. "Because I'm so frightened for what's going to happen to this particular community. I know there's going to be other people, other minorities that are going to be totally screwed as well, but I honestly fear for your safety." As for Sec. Clinton's opponent, Republican Donald Trump, Cher said "I just think he's a f---ing idiot." She added that Trump and his anti-LGBT running mate, Indiana Gov. Mike Pence, "will try to turn back every clock, they will try to take back every one of your rights." "I feel like, 'What happened to the '70s? We already fought this battle'," she said, adding that "Trump doesn't want to be president... he wants the adulation, he doesn't give a sh-- about the work." - Billboard, 8/23/16...... The city of Berlin, Germany, where David Bowie famously recorded his "Berlin trilogy" of Low, "Heroes" and Lodger, unveiled a plaque honoring the late musician on Aug. 22 at the building where he lived from 1976 to 1978. Mayor Michael Mueller recalled Bowie's "special relationship" with his city as he unveiled the plaque outside the house on a busy street in the city's Schoeneberg district -- currently home to a dental practice among other things and which has been turned into a makeshift Bowie shrine following news of the music icon's death in January at age 69. The plaque quotes the refrain from the latter's title track -- "We can be heroes, just for one day." - AP, 8/22/16...... '70s music superstars Neil Young, Meat Loaf and Olivia Newton-John will be among the guests on the new season of newsman Dan Rather's series The Big Interview, which airs on AXS TV. Young will be featured on the Sept. 13 episode of series at 8:00 p.m. EDT, discussing his new album, Earth, and topics including his childhood polio and his experience with the band Crosby, Stills, Nash & Young. Meat Loaf appears on the Sept. 20 episode, while Newton-John is the guest on Oct. 4. A marathon of past Big Interview shows will air starting at 8 a.m. EDT on Sept. 10, including Rather's conversations with Frankie Valli, Merle Haggard, Gene Simmons and Loretta Lynn. - AP, 8/22/16......

Joni Mitchell, who is on the mend after suffering a brain aneurysm some 17 months ago, made a rare and welcome public appearance at a Chick Corea concert at L.A.'s Catalina Bar and Grill on Aug. 20. Mitchell appeared to be relaxed as she posed for a photo with friends, and later posted it on her official website the following day. On Mar. 31, 2015, the iconic Canadian singer, then 71, was found unconscious in her L.A. home. Friends said her condition appeared to be "gravely serious," and that she was initially unable to speak. Updates on her life-threatening condition have been only occasional since. Three months after that incident, her attorney Rebecca J. Thyne said the artist "has physical therapy each day and is expected to make a full recovery" and by July, Mitchell had returned home to continue with her therapy. - Billboard, 8/21/16...... Aretha Franklin issued a statement on Aug. 22 saying she's cancelling several planned concerts to rest up. "Due to doctors' orders I will have to cancel a few concerts for the next month or so," she said. The performances include an Aug. 26 show at the Wolf Trap National Park for the Performing Arts near Vienna, Virginia. The 74-year-old Queen of Soul, who was forced to cancel a show in Las Vegas in 2015 because of exhaustion, added she should be back on the road in November. - AP, 8/22/16...... Ringo Starr, helping to promote the upcoming Ron Howard-directed Beatles documentary Eight Days A Week: The Touring Years, has told Mojo magazine that the Beatles never intended to quit touring for good after calling it quits on live performing after their 1966 show at San Francisco's Candlestick Park. "The Beatles were never gone. And they could have come back," Starr said. Paul McCartney, who was also interviewed for the article, noted that "We got a bit conflicted, we got a bit fed up towards the end of it." Their only other live performance after that date included an impromptu concert on the rooftop of the Apple headquarters on Savile Row in 1969. Eight Days A Week: The Touring Years is scheduled for UK release on Sept. 15, and premieres in the US the following day. - New Musical Express, 8/24/16...... Grammy-winning songwriter and singer Burt Bacharach has announced he is cancelling two September concerts as he recovers from a broken arm. A spokesman for the 88-year-old Bacharach said the musician will skip scheduled performances on Sept. 3 in Curacao and Sept. 17 in Lancaster, Calif., and that he plans to resume his touring schedule in October. The publicist said she did not know how Bacharach broke his arm. - AP, 8/23/16......

Former Monkees and First National Band member Mike Nesmith has posted online that he plans on joining fellow surviving Monkees members Mickey Dolenz and Peter Tork for one final 50th Anniversary Monkees show, at the Pantages Theater in Los Angeles on Sept. 16. "The show is set for September 16th -- which I believe is almost a perfect match for the fifty year anniversary of the TV show," Nesmith wrote, adding that "I am bringing Gretsch, my beautiful, intelligent blonde to help me, and it looks like I'll make it once again." The Monkees musical sitcom premiered on NBC on Sept. 12, 1966, and ran for two seasons. Nesmith has previously performed with Dolenz and Jones on the Monkees 50th anniversary tour twice, via Skype in New York City on June 1, and on stage in Monterey, Calif., on Aug. 5. Nesmith added his upcoming solo projects for 2017 include a promotional tour for his upcoming book, Infinite Tuesday, and a solo concert tour. Meanwhile, Dolenz and Tork will take their Monkees 50th anniversary tour to Australia and New Zealand. - Billboard, 8/19/16...... Jazz harmonica player Jean "Toots" Theilemans, whose moody solos contributed to the soundtracks of such iconic films as Midnight Cowboy, The Getaway and Sugarland Express as well as in the theme song of Sesame Street, died in his sleep in a Belgian hospital on Aug. 22. He was 94. The Brussels-born Mr. Theilemans started playing the harmonica as a hobby and became interested in jazz during the German occupation. His first international breakthrough came in 1950 when he joined Benny Goodman on a European concert tour. After emigrating the the US in 1952, Mr. Theilemans joined Charlie Parker's All Stars, and also played with such pop music icons as Ella Fitzgerald, Frank Sinatra, Paul Simon and Billy Joel. Mr. Thielemans, who also played guitar, was honored by Belgium's royal family in 2001, when King Albert II gave him the title of baron. He had been hospitalized in July after a fall, but had reportedly been in good spirits after an operation on his shoulder. "We have lost a great musician, a heartwarming personality. All my thoughts are with the family and friends of Toots Thielemans," Belgian Prime Minister Charles Michel tweeted. - The Hollywood Reporter, 8/22/16.
After their first wave of vinyl reissues were released in June, Pink Floyd has announced a second batch of vinyl reissues of three of their 1970s albums -- Atom Heart Mother, Meddle and Obscured by Clouds -- will be released on heavyweight 180g vinyl on Sept. 23. The band previously announced that vinyl reissues of The Wall and The Division Bell will hit stores on Aug. 26, and all of Pink Floyd's albums are due to be reissued eventually. - New Musical Express, 8/18/16...... A three-finger hand gesture slyly given by Steven Tyler in the intro video to the Rock N' Roller Coaster at Florida's Disney Hollywood Studios has finally been removed -- some 17 years after the Disney people realized Tyler was pulling one over on them. The gesture, which is hardly wholesome and known as "the shocker," has now been digitally edited to have the Aerosmith frontman holding up four fingers instead. A few hours after learning Disney's action, Tyler responded to the news on social media with a somewhat different hand gesture, a four-letter word hat, and a mocking facial expression. A Disney spokesperson could not be reached for comment. - Billboard, 8/18/16......

Former Bee Gees legend Barry Gibb announced on Aug. 19 that he'll release his first solo album with new material, In the Now, on Oct. 7 via his new contract with Columbia Records. The album sees Gibb collaborating with his sons Stephen and Ashley Gibb, and the three along with other members of Gibb's band will perform never-before-heard material from the new LP before fans at the Hit Criteria studio in Miami, Fla., on Aug. 20 from 7:00 PM-8:30 PM EDT. The event, dubbed In the Now 360 - The Live Stream with Barry Gibb, will be streamed on YouTube using 360 technology, providing fans with a unique opportunity to catch an intimate glimpse of their rehearsal. The live stream can be viewed and the new album can be pre-ordered on BarryGibb.com. - Billboard, 8/19/16...... David Bowie's longtime producer Tony Visconti has revealed in a new essay for the UK music mag Uncut that Bowie once abandonded a planned remake of a Bruce Springsteen song after meeting with the Boss. Visconti writes Bowe planned to cover Springsteen's "It's Hard to Be a Saint in the City" during the sessions for what would eventually become Bowie's 1975 album Young Americans. "David took [Springsteen] into another room for a private chat," Visconti recalled. "By the time Bruce left, he was more pleasant and said his goodbyes to the rest of us. David and I never worked on 'Saint' after that, although it was finished or re-recorded eventually with someone else." Bowie's version of "Saint," which appears on Springsteen's 1973 debut album Greetings From Asbury Park, NJ, eventually appeared on his 1989 box-set Sound + Vision. A new Bowie box set of mid-'70s recordings, Who Can I Be Now? 1974-76, will drop on Sept. 23. Other upcoming Bowie-related releases include the soundtrack of the late music icon's classic 1976 film The Man Who Fell to Earth. Featuring specially composed music by Japanese prog-rock musician Stomu Yamash'ta and John Philips (the main songwriter for '60s pop band The Mamas And The Papas), the LP uses recently rediscovered "lost" master tapes, and will be released on Sept. 9, the same day the film is reissued in cinemas. The vinyl and box set are due on Oct. 24, the same day the film is reissued on DVD. In still more Bowie news, his widow Inman posted a picture of the couple's daughter Alexandria on Aug. 15 to celebrate her 16th birthday. Alexandria "Lexi" Zahra Jones, the couple's only child, was born in Aug. 2000. "Happy sweet 16th birthday to my baby girl Lexi! Stay sweet "Classy with a hint of sassy," Inman tweeted. - NME, 8/19/16...... Bruce Springsteen posted the foreword of his forthcoming autobiography, Born to Run, on his official website on Aug. 16. The opening lines begin with a bit of embellishment, with the musician writing that he hails from a "boardwalk town," aka Asbury Park, New Jersey (Springsteen grew up inland in Freehold). "I come from a boardwalk town where almost everything is tinged with a bit of fraud," he writes. "So am I. By 20, no race-car-driving rebel, I was a guitar player on the streets of Asbury Park and already a member in good standing amongst those who 'lie' in service of the truth artists, with a small 'a.' But I held four clean aces. I had youth, almost a decade of hard-core bar band experience, a good group of homegrown musicians who were attuned to my performance style and a story to tell." The book, which is due on Sept. 27, will be accompanied by a new album Chapter and Verse. - Billboard, 8/16/16......

Iggy Pop will release an autobiography called Total Chaos on Nov. 17 via Third Man, the vinyl-obsessed record label headed by former White Stripes musician Jack White. Co-authored by Jeff Gold, Jon Savage and Johan Kugelberg, the book boasts that it will be "the first time [his] story has been told in Iggy's own words," and includes Pop's recollections about his days with the proto-punk band the Stooges from 1967-1973, and the Stooges revival in the early 2000s. The Stooges' last studio album, Ready to Die, was released in 2013, and earlier in 2016 Pop released his latest solo album, Post Pop Depression. - Billboard, 8/18/16...... As she campaigned in Cleveland, Oh., on Aug 17, Democratic presidential nominee Hillary Clinton stopped by the Quicken Loans Arena where Paul McCartney was soon to be performing and met with Sir Paul and his wife Nancy Shevell behind closed doors. No photos were taken during the meeting, but McCartney later posted a photo on his Twitter account of the two with the headline "She's With Me. pic.twitter.com/vHPMHMjFvV." After the pic was posted on Facebook, reactions ranged from "I love Paul's music but like him just a bit less now" to "Great pic! Rock on Sir Paul!" Meanwhile, Universal Music Group has announced that McCartney is returning to Capitol Records in a new worldwide recording agreement. Touted as a "historic deal," the contract will encompass McCartney's entire catalog of master recordings beginning with the 1970 McCartney album. It also marks a return to the label where he started his solo career. "This is genuinely exciting for me. Not only was Capitol my first U.S. record label, but the first record I ever bought was Gene Vincent's 'Be-Bop-A-Lula' on the Capitol label," McCartney said in a statement. Capitol/UMe will service McCartney's albums on his current label, Concord Records, beginning in July 2017. Capitol also revealed that the former Beatle is currently working on a new studio album. - Billboard,. 8/17/16...... In other Beatles-related news, Yoko Ono has named the four recipients of the 2016 Lennon Ono Grant For Peace, which will be presented in Reykjavik, Iceland on Oct. 9, what would have been John Lennon's 76th birthday. The winners are Chinese activist and artist Ai Weiwei, Inidian artist Anish Kapoor, Danish artist Olafur Eliasson and Hungarian poet and performance artist Catalan Ladik. The award, which is presented every two years, was founded in 2002. - New Musical Express, 8/17/16...... Elsewhere on the Fab Four front, Ringo Starr's rep confirmed on Aug. 15 that the famous drummer is now a great-grandfather, as his granddaughter, Tatia Starkey, and her partner, Adam Low, welcomed a son named Stone Zakomo Low on Aug. 14. Tatia is the daughter of Ringo's son, Zak Starkey, who is a drummer for the Who, and has also drummed in the past with his dad's All-Starr Band and Oasis. Tatia Starkey also has a musical career as a member of the band Belakiss. Ringo will kick off his latest All-Starr band tour in Sonqualmie, Wash., on Oct. 15. - Billboard, 8/16/16...... Barbra Streisand has previewed a duet of "Pure Imagination" from Willy Wonka & the Chocolate Factory with Seth MacFarlane that will be featured on Streisand's upcoming duets album Encore: Movie Partners Sing Broadway. "I've always loved the song 'Pure Imagination,'" Streisand says in a behind-the-scenes video. "I thought Seth MacFarlane would be great." Encore: Movie Partners Sing Broadway drops on Aug. 26. - Billboard, 8/17/16......

A deluxe reissue of Big Star's 1978 album Third featuring a whopping 69 tracks including original demos, rough mixes, early mixes, vocal takes and a cover of the Velvet Underground's "After Hours" is being planned for a fall release. Third was actually recorded in chaotic circumstances three years earlier in 1975 with the band disintegrating and the declining mental state of singer Alex Chilton, and by the time it was released, Big Star had already split. The release, called Complete Third, and an accompanying photo book that documents the band's entire career, will be released in October. - NME, 8/16/16...... Thousands of Elvis Presley fans made their way to the King of Rock & Roll's Graceland mansion in Memphis, Tenn., on Aug. 16 to hold their annual candlelight vigil, despite a heavy rainstorm. Police presence was reportedly heightened due to a nearby protest by activists supporting the Black Lives Matter movement. 2016 marks the 39th anniversary of Presley's death, and the fans walked slowly through Elvis's gravesite while holding candles. It was the culmination of Elvis Week, the annual celebration of his life and career. - AP, 8/16/16...... The Rolling Stone website has posted the full court transcript of Jimmy Page's testimony during the recent "Stairway To Heaven" plagiarism case. The transcript documents the Led Zeppelin guitarist's full questioning during the hearing in Los Angeles in June. Page and the rest of the band had been accused of stealing the band Spirit's song "Taurus" from 1968. The transcripts reveal that the trial contained some moments of humor, including Page's deadpan response of "Well yeah" to the question "you had a gift in being able to play the guitar, correct?" by the prosecutor. - NME, 8/15/16...... A Minnesota judge has given the administrator of Prince's estate the green light to sell six of the late artist's properties.Carver County Judge Kevin Eide gave the trust approval to list the properties, which include homes, vacant lots and buildings in Prince's hometown of Chanhassen, a suburb of Minneapolis. The list includes a commercial building estimated at $22 million and a 156-acre piece of land in Lakes Ann and Lucy valued at $13.7 million. Prince's home and recording studio Paisley Park is not among the 15 properties to be liquidated. - Billboard, 8/14/16...... Ozzy Osbourne's wife Sharon Osbourne weighed in on the recent announcement that Mick Jagger is set to become a dad for the eighth time with girlfriend Melanie Hamrick. Appearing on her TV show, The Talk, Osborne said: "The thing that gets me is that at 73 his face is so wrinkly. All I do is I think his genitalia must be so wrinkly... it must be hanging, wrinkly and grey," she shuddered in front of the audience. "I just couldn't think of anything worse. Because you look up and that is wrinkly and you look down and that is wrinkly, and that is like 'no'. He is 73. How much longer is he going to have anyway? Amazing - now he has got somebody to push him around in a wheelchair," she continued, adding that she's never found Jagger attractive. - WENN.com, 8/18/16......
Actor/comedian Jack Riley, best known for portraying Elliot Carlin on the 1972-77 CBS sitcom The Bob Newhart Show as well as appearing in several Mel Brooks films, died in Los Angeles on Aug. 19 after a battle with pneumonia and infection. He was 80. A native of Cleveland, Oh., Mr. Riley began his career as a regular on the 1962-63 ABC sitcom Occasional Wife, which was narrated by Vin Scully. He went on to guest on dozens of popular TV series including I Dream of Jeannie, Hogan's Heroes, Rowan & Martin's Laugh-In and The Partridge Family before landing what would become his signature role -- the neuroses-laden Elliot Carlin on The Bob Newhart Show, which starred Bob Newhart as a Chicago psychologist. Carlin appeared in nearly 50 episodes as a patient of Newhart's who had a persecution complex and constantly put himself down. He appeared in all six seasons of the show, which also starred Suzanne Pleshette and Marcia Wallace. During that show's run, Mr. Riley could also be seen in episodes of such series as M*A*S*H, The Mary Tyler Moore Show, Happy Days, Cannon, Columbo and Police Woman. In 1976, he played a Hollywood executive in Silent Movie, Mel Brooks' follow-up to Young Frankenstein, and later appeared in the Brooks films High Anxiety (1978), History of the World, Part I (1981) and Spaceballs. He continued to work steadily throughout the '80s and '90s and through the 2000s, with his later-career highlight as the voice of Stu Pickles, the father of Tommy and Dil on Rugrats. Mr. Riley appeared on more than 140 episodes of the animated series, reprising the role in the 1998-2003 film trilogy and several episodes of follow-up series All Growed Up! He is survived by his wife, Ginger Lawrence. - Deadline.com, 8/19/16...... Longtime political talk show host John McLaughlin, the host of The McLaughlin Group for 34 straight years, died on Aug. 16 at the age of 89. Known for his combative and irascible style, Mr. McLaughlin was a former left-leaning jesuit priest and teacher who lurched rightward and embarked on a Senate run in 1970 as a Republican. He became famous defending Richard Nixon during Watergate, telling CBS News that the president was "the greatest moral leader in the last third of this century." He compared the Watergate investigation to the Spanish Inquisition, insisted that Nixon hadn't committed any crimes, and likened the House Judiciary Committee to Lord of the Flies, according to a 2014 story in the Jesuit magazine America. "For 34 years, The McLaughlin Group informed millions of Americans," a post on the show's Facebook page reads. "Now he has said bye bye for the last time, to rejoin his beloved dog, Oliver, in heaven. He will always be remembered." - TheHill.com/CBS News, 8/16/16...... Veteran actor Fyvush Finkel, an Emmy Award winner best known to contemporary audiences for his roles on Picket Fences and Boston Public, died on Aug. 14 in his Manhattan home. He was 93. Mr. Finkel spent most of his early career on Gotham's Lower East Side performing in the Yiddish theater. His son, Ian, said his father had been suffering from heart problems. - Variety, 8/14/16.
Stevie Nicks and Keith Richards will be among the contributors to rocker Sheryl Crow's next studio album. Crow, 54, made the announcement at the BlogHer16 conference in Los Angeles on Aug. 5, where she told the crowd that she has been free of breast cancer for 10 years after being first diagnosed with the disease in 2006. The 54-year-old Crow, who last released an album in 2013, added that she is in the process of recording a new album at her home studio in Nashville that is "inspired by the people who have inspired me since I was a kid." - Billboard, 8/12/16...... Rock and Roll Hall of Famer Leonard Cohen will release his 14th studio album in the fall via Sony. Titled You Want it Darker and produced by Cohen's son, Adam Cohen, and will be the follow-up to the 82-year-old artist's 2014 LP, Popular Problems. - Billboard, 8/12/16......
On Aug. 11 the Rolling Stones announced a comprehensive 15-disc box set of mono recordings of their 1960s ABKCO material. Due Sept. 30, The Rolling Stones in Mono features both the British and US releases of their albums from 1964's The Rolling Stones to 1969's Let It Bleed. All 186 of the songs the band recorded in mono will be featured, which includes their B-sides and non-album singles and EPs. The release will be available as 15 CDs, 16 vinyl LPs and digitally. The physical formats feature a 48-page book containing an essay by Rolling Stone's David Fricke and rare photographs of the Stones by rock photographer Terry O'Neill. - New Musical Express, 8/11/16...... In a new interview with the Australian media outlet WA Today, Alice Cooper cited current turbulent world events as the reason why it's "impossible" for a rock band to shock an audience. "I don't honestly believe that a rock band can shock an audience anymore," said Cooper, whose controversial stage antics in the '70s included guillotines, decapitated baby dolls and hanged mannequins. "With ISIS, with people shooting cops, with cops shooting blacks -- now CNN is so much more shocking than Rob Zombie or Marilyn Manson or Alice Cooper," he added. Cooper also said it was "easy to shock the audience in the '70s... because we were much more wholesome... Now, with the internet, it's literally impossible to shock an audience. I mean, somebody just killed 50 people in a gay bar. That shocks me." Earlier in 2016, Cooper launched a campaign to become both Prime Minister of the UK and President of the USA, with a campaign platform including "adding Lemmy [Kilmister] to Mt. Rushmore" and a "ban on taking selfies." - New Musical Express, 8/14/16......
As Elvis Week in Memphis, Tenn., approaches in the fourth week of August, officials at Elvis Presley's Graceland attraction have announced that a new 200,000-square-foot entertainment complex will be built across the street from the Graceland mansion. According to the Aug. 11 announcement, the new $45 million complex will include exhibits that highlight the late singer's life and career exploits in music and film. It will be part of a $137 million expansion that includes the construction of a $92 million hotel, The Guest House at Graceland. The hotel is scheduled to open on Oct. 27, and the new complex is set to be completed in the spring of 2017. In related news, Elvis's daughter Lisa Marie Presley has reportedly checked herself into a rehab center to tackle an addiction to prescription pills. Lisa Marie, 48, has struggled with substance abuse during her youth and is now receiving professional help at the luxury Hills Treatment Center in Los Angeles. "She's doing OK but needed to get this under control," a source close to Presley said. In July, Presley filed for a legal separation from her fourth husband, Michael Lockwood, to whom she has been married for 10 years. - AP/New Musical Express, 8/12/16...... Phil Collins has announced he will play his 1982 smash "In the Air Tonight" at the US Open tennis tournament on Aug. 29, during the event's opening ceremony. The song is particularly appropriate because it will also mark the first occasion where the Arthur Ashe Stadium's new retractable roof will be operational. The performance will Collins' second live performance since coming out of retirement in 2015. In March, Collins gave a seven-song set at a benefit concert in his current hometown of Miami. Collins is also prepping an autobiography which will be published in October. - NME, 8/12/16......
In a new interview with Rolling Stone, Paul McCartney compares the creative process of his "Only One" collaborator Kayne West to that of pop art icon Andy Warhol. "He's got a room full of guys working on riffs, and he walks around going, 'I like that one'," Sir Paul explained. "It reminded me of Andy Warhol, these artists who use students to paint their backgrounds and things. It's a well-used technique," he added. McCartney also said the two agreed that if their collaboration didn't feel right, they wouldn't tell anyone it happened. Of the sessions that also produced "All Day" and the Rihanna collaboration "FourFiveSeconds," he added, "I thought, 'I don't know how I'm going to fit into that, but let's see. Here goes nothing.'" In the same interview, Macca said that the Beatles were "threatened" back then as Yoko Ono was "sitting on the amps" as they recorded. "Most bands couldn't handle that. We handled it, but not amazingly well, because we were so tight," he said. When asked if he would ever tour with Ringo Starr, McCartney concluded, " I don't think either of us have ever thought why do it, or why not. It's just that our roads are parallel, with intersections and diversions. He's a great drummer, man. That's the thing about Ringo. He has a feel that nobody else has. As to going out on the road, it might be complicated." - Billboard/NME, 8/11/16...... Participating in the unveiling of a plaque at a UK cancer hospital, Black Sabbath guitarist Tony Iommi revealed that his cancer is in remission. Iommi has been receiving treatment at the Spire Specialist Care Centre, and Iommi unveiled the plaque which recognized the facility's high standard of patient care. "I can't thank them enough for what they have done for me and others like me," he said. In Jan. 2012, Iommi revealed that he had been diagnosed as being in the early stages of lymphoma, just a few months after Black Sabbath announced it was writing and recording its new studio album, 13. Iommi's condition reportedly forced the band to withdraw as a headliner for the 2012 Coachell festival, but it returned to the road in 2013-14. The band is currently on its farewell tour, which it announced in Sept. 2015, with their last U.S. show set for Nov. 12. In Feb. 2017, the members will play their last dates ever as Black Sabbath in their hometown of Birmingham, UK. - Billboard, 8/10/16......
Yusuf Islam/Cat Stevens has announced a string of North American concerts this fall to commemorate the 50th anniversary of his first hit single, "I Love My Dog," in 1966. Dubbed the "A Cat's Attic Tour," the run of intimate-sized venues kicks off Sept. 12 in Toronto, also visiting Philadelphia (9/15), Boston (9/17), New York's Beacon Theatre (9/19, 20), Washington, D.C. (9/22), New York's Global Citizen Festival in Central Park (9/24), Nashville (9/27), Chicago (9/30) and San Francisco (10/3) before winding up with a two-night stand on Oct. 6 and 7 at the Pantages Theatre in Los Angeles. According to a press release, Yusuf's tour will feature "a night of songs, storytelling and goodwill." - Billboard, 8/11/16...... The UK's Rewind South festival will take place on Aug. 19-21 with such acts as Leo Sayer, Adam Ant, Rick Astley, Marc Almond and Andy Bell of Erasure, among others. The festival is celebrating its eighth year and will take place at Temple Island Meadows, Henley-on-Thames. - Noble PR, 8/11/16...... The manager of Ted Nugent's 340-acre ranch in Pulaski Township, Mich., has been charged with supplying a fatal heroin dose to an acquaintance of Nugent's named Jim Lawson, who lived in a house he rented from Nugent on the property until his death on Apr. 29. The property manager, Melissa Mullins, faces a court hearing on Aug. 16 to determine if there's enough evidence to send the case to trial. Lawson appeared in Surviving Nugent, a 2003 documentary on cable channel VH1, and after his death Ted Nugent posted a message on his Facebook page saying that "hearts are shattered" because of the death. - AP, 8/14/16...... Actor/director Robert Redford rescued a horse stranded by a freeway in New Zealand earlier in August as he was on his way to the set of the upcoming Disney movie Pete's Dragon. "There was a horse that was on the side of a freeway that we would all take to get to work and we noticed for 24 hours this horse continued to be there... There's no water, there's no hay and the horse looked like it was abused," Redford's co-star Bryce Dallas Howard noted on the TV show The Talk. "Bob saw this... and figured it out, went door to door; no one said, 'This is my horse', and he got folks to come in and bring the horse out and rescue it and now he's set up the horse for the rest of its life... He actually is the horse whisperer." Howard added that Redford was "an incredible, phenomenal human being... He would walk to work every day. He was so present with everyone. He's this wonderful man." - WENN.com, 8/9/16......

Folk singer/songwriter Glenn Yarbrough, a founding member of the folk trio The Limeliters and who later charted such solo hits as "Baby the Rain Must Fall," died on Aug. 11 at his home in Nashville, Tenn., after a bout with chronic obstructive pulmonary disease, dementia and other health issues. He was 86. The Milwaukee-born Mr. Yarbrough sang and played guitar with fellow Limeliters members Lou Gottlieb and Alex Hassilev from 1959 and 1963. The group was known for such songs as "There's a Meetin' Here Tonight," "City of New Orleans," "A Dollar Down" and "Lonesome Traveler." After leaving the group in 1963 (though he often returned for reunion tours), Mr. Yarbrough had a solo career that spanned nearly 40 years, with his highest-charting success in 1965 with "Baby the Rain Must Fall," which was featured in the Steve McQueen and Lee Remick movie of the same name. It reached No. 2 on the Billboard Adult Contemporary chart, and No. 12 on the Hot 100 pop singles chart. Mr. Yarbrough was also a sailing enthusiast who, according to his daughter, "would sail until the money ran out; then he'd get back on the road to play some more shows." He continued this routine until he was 80. Though he suffered from dementia in the last years of his life, his daughter said her father remained a "warm happy man." - AP, 8/12/16...... Barbara Gibb, the mother of Bee Gees members Barry, Robin and Maurice Gibb as well as Andy Gibb, died in Miami on Aug. 12. She was 95. Born in Manchester, England, Mrs. Gibb had lived in Miami for the past 20 years. With her late husband Hugh Gibb, she managed the Bee Gees early career. Sadly, Mrs. Gibb saw three of her five children (she also had a daughter named Lesley) pass away during her lifetime: Andy in 1988 at age 30 of a heart condition, Maurice in 2003 at age 53 due to complications of a twisted intestine, and Robin in 2012 at age 62 from liver and kidney failure after battling cancer. - Billboard, 8/13/16...... Veteran music industry manager David Enthoven, who helmed the careers of such '70s acts as T. Rex, King Crimson, Emerson, Lake & Palmer and Roxy Music as well as contemporary singer Robbie Williams, as died at age 72. Enthoven was also the co-founder of the London-based management company ie:music, which he formed in 1992 with former Island Records executive Tim Clark. Williams was always its star client, but the pair also helped guide the careers of Sia and Bryan Ferry, with its current roster including Lily Allen, Lamar, Passenger and Will Young. - Billboard, 8/12/16...... British actor Kenny Baker, best known for portraying the Star Wars droid R2-D2, has died at age 81 after a long battle with a lung condition. Mr. Baker's family paid tribute to the diminutive 3 ft. 8 in. actor by issuing a statement saying he "brought happiness to a lot of people." Mr. Baker received a credit in the latest Star Wars film which came out in 2015. - The Daily Mail, 8/13/16.
Australian songwriter Bob Daisley has filed a lawsuit over $2 million in unpaid royalties he claims he is due as the co-writer of Ozzy Osbourne's 1980 song "Crazy Train." Osbourne, Daisley and Ozzy's late guitarist Randy Rhoads are credited with writing the song, but according to court documents filed in Nevada on Aug. 8, Daisley is seeking $2 million in unpaid royalties. The complaint alleges that "although royalties have been paid to Daisley over the years, an audit conducted in 2014 showed that Osbourne and his company had been improperly deducting undisclosed fees before distributing royalties to Daisley and improperly withholding Daisley's rightful share of royalties owed under the publishing agreements for the commercial exploitations of the songs." Daisley is a former bassist on Osbourne's band and also co-authored several of the songs on Ozzy's LP Blizzard of Ozz, which includes "Crazy Train," as well as songs on Osbourne's Diary of a Madman, Bark at the Moon, The Ultimate Sin and No Rest for the Wicked. Reps for Ozzy Osbourne responded to the lawsuit in a statement, saying "For the past 36 years Mr. Daisley has been receiving bi-annual royalty statements and checks" from Ozzy's Blizzard Music Limited, and that "several different auditing firms [hired by Mr. Daisley] found no discrepancies... He has previously filed lawsuits in the UK and the US and has lost on each occasion." - New Musical Express/Billboard, 8/9/16......

Styx will release a new live DVD called Live at the Orleans Arena Las Vegas on Sept. 2, the latest in a series of concert videos the band has released since its last album of new material, Cyclorama, dropped in 2003. Styx co-founder/guitarist James "J.Y." Young says the live DVD series suits the group better than a new studio album right now." "Look, we know what people want from us, and it's 'Come Sail Away' and 'Lady' and 'Light Up' and 'Too Much Time On My Hands' and...the hits," Young says. "We're doing great on the road now, better than ever, and we're getting a lot of young people too, which is really gratifying. So why put in all that time and money into making something [new] that people may or may not by when we can put out something we know they want and they'll really like." Young's bandmate, Tommy Shaw, adds that a video release is easier to keep control of than streaming. "Since radio has changed so much, this is something that's a little harder to lose control of," Shaw says. "It's more of our doing than something that's just out there streaming, and you don't know where it's playing, if it's playing, are you getting compensated for it. We shoot it. We edit it. We put it out and we know how many are sold. It really feels like ours," he added. Live at the Orleans Arena Las Vegas was filmed in July 2014, and is the most recent document of Styx in concert. "We haven't shot one since then," Shaw says. "I don't think we've held any back, either. But I'm sure we'll do more when we feel the time's right." As for new music from the band, Young says that "Touring has been the complete focus of this band since '99, but there needs to be a new record from us at some point. I just don't know when, but I think that's less than five years away." - Billboard, 8/9/16...... On Aug. 8 the judge in the Led Zeppelin - "Stairway to Heaven" royalty dispute trial ruled that the band has no right to recoup nearly $800,000 in legal fees because the lawsuit against them was not frivolous. Judge R. Gary Klausner rejected the arguments of lawyers for Jimmy Page and Robert Plant, who contended the suit was brought only to shake down the wealthy rock stars for money and that awarding defense costs would deter future old and meritless copyright claims. Klausner said he had found the suit had enough merit to go to trial and there was no evidence that the plaintiff, the estate of the late Randy California of the band Spirit, "harbored nefarious motives." - AP, 8/8/16......
'70s disco producer Giorgio Moroder's latest project is the soundtrack of a new USA Network series titled Queen of the South, a show about a woman on the run in the US after her drug-dealer boyfriend is murdered in Mexico. "I liked Queen of the South because it reminded me a bit of Scarface," Moroder says, adding that working with a 30 minute format is completely different from a feature length film. Moroder, whose movie scoring credits include the 1979 smash Midnight Express, will be performing on Sept. 8 and 9 at an "immersive musical experience" in Brooklyn named after one of his famous Donna Summer-sung hits, "I Feel Love." Queen of the South airs Thursdays on USA Network at 9:00 pm CST. - Billboard, 8/9/16...... A hologram of legendary late heavy metal vocalist Ronnie James Dio closed out the Wacken Open Air festival in Germany on Aug. 6. Created by Eyellusion, the hologram was seen by 75,000 fans who attended the massive metal event, which featured such as Iron Maiden, Ministry, Testament, Bullet For My Valentine and the Ronnie James Dio spinoff group, Dio Disciples. Dio Disciples guitarist Craig Goldy says there plans to take the Ronnie James Dio hologram on tour in 2017. "We can't wait to bring this experience to even more of his fans and perhaps even a newer generation when we bring this incredible live experience on the road next year," he said. Dio died in 2010 at the age of 67 after a battle with stomach cancer. - Billboard, 8/7/16...... Former Deep Purple vocalist/bassist Glenn Hughes kicked off his first ever U.S. solo tour on Aug. 9 in Annapolis, Maryland. "When I came back in the early '90s, I wasn't represented appropriately. I always had a career in Europe," Hughes says. "I just think when I got sober, I pretty much focused on the United Kingdom or Europe in general and the Far East. But it's very clear to me that the door is open in America. I love this country. I want to go back to where it all started for me, which is playing in clubs, a lot of people coming into this tiny little place, crammed to the hilt. I just want to go back and get that vibe," he added. Hughes will be releasing a new solo album in November through Frontiers Records. His U.S. tour wraps Sept. 3 in Los Angeles. - Billboard, 8/5/16......
Gregg Allman has canceled all his U.S. tour dates through mid-October as he battles "serious health issues," according to an Aug. 5 press release. The 68-year-old Rock & Roll Hall of Fame member is currently being treated by the Mayo Clinic, and no further details were given on his condition. The string of axed dates include an Aug. 12 performance at Scranton, Pennsylvania's Peach Music Festival, and conclude with an Oct. 16 gig in Clearwater, Fla. Allman has promised to return Oct. 29 for his own Laid Back Festival in Atlanta, with all shows after that on as scheduled. "I want to thank my fans and friends for supporting me while I rest up and focus on getting better and back on the road as soon as I can," Allman said in the statement. "I've been working hard with my band, my pride and joy, to play our music for everyone. We'll see y'all in October." Allman's health troubles in recent years include a battle with Hepatitis C, which he contracted through a tattoo needle decades earlier, and in 2010 he underwent liver transplant surgery. In 2011, he was forced to cancel tour dates over an upper respiratory condition, for which he eventually required lung surgery. Allman, whose last studio effort was 2011's Low Country Blues, has hinted he's working on a new album that he hopes to release in early 2017, a collaboration with producer Don Was. - Billboard, 8/5/16...... The soundtrack of the 1983 David Bowie-starred movie Merry Christmas Mr. Lawrence will be reissued on Oct. 21 via Milan Records. Composer Ryuichi Sakamoto, who won a BAFTA award for Best Film Music for his score, also starred alongside Bowie in the film, in which Bowie plays a British solider held captive in a Japanese prison camp during WW2. Bowie's character develops an intimate relationship with one of the guards, Captain Yonoi, played by Sakamoto. - New Musical Express, 8/8/15...... Singer/songwriter Jack Tempchin will release a new solo album, One More Song, on Sept. 2 through Blue Elan Records. One More Song is titled after one of the nine songs on the set, which has previously been recorded by former Eagles' bassist Randy Meisner and Kate Wolf and performed live by Jackson Browne and Linda Ronstadt. A re-recording of the Tempchin-penned song "Slow Dancing," a hit for Johnny Rivers, will also be included. - Billboard, 8/5/16......
Todd Rundgren will release a live multi-media extravaganza titled An Evening With Todd Rundgren - Live At The Ridgefield on Aug. 26. Available on CD, Vinyl, DVD, and Blu-ray, the album was recorded live at the Ridgefield Playhouse in Ridgefield, Conn. on Dec. 15, 2015, and includes some of the versatile artist's best known songs, including "Hello It's Me," "I Saw The Light" and "Bang The Drum." Also included are fan favorites that haven't been performed live in decades, including songs from Rundgren's eclectic Utopia and Nazz albums. - Noble PR, 8/5/16...... Singer/songwriter/guitarist Pat Upton, a former member of the band Spiral Starecase who wrote the band's iconic 1969 love song "More Today Than Yesterday," died on July 27. He was 75. "More Today Than Yesterday" was a No. 12 hit for the Sacramento, Calif.-based Spiral Starecase, and the year's No. 50 song. Upton once said that he wrote the song "by accident, in a motel room in Las Vegas" and "was thinking about Bobby Golsboro singing it." The song has been covered by artists such as Andy Williams, Sonny and Cher, Lena Horne, Patti Austin and Diana Ross, and is a popular wedding selection. Upton was also once a backup singer for Rick Nelson, and in 1983 he returned to his native Alabama to open P.J.'s Alley in Guntersville, Ala. The club was the last venue Rick Nelson performed in before a Dec. 31, 1985 plane crash in Texas claimed his life. Upton last saw Nelson that morning, before his plane took off from Guntersville Airport, and had a photograph taken with him then. - 7/28/16...... Legendary New Orleans jazz clarinetist Pete Fountain passed away on Aug. 6 after recently suffering a stroke and undergoing heart surgery. He was 86. In the 1950s, Mr. Fountain was the bandleader for Lawrence Welk's TV show but he left after two years to return to New Orleans. He would continue to make appearances on The Ed Sullivan Show and The Tonight Show. Mr. Fountain performed for four different U.S. presidents and in 1987 performed "Just a Closer Walk with Thee" at a Mass in New Orleans led by Pope John Paul II. - TheDailyBeast.com, 8/6/16...... Ricci Martin, the son of late singer Dean Martin, died at his home in Utah on Aug. 3 of as yet undiscosed causes. He was 62. Ricci Martin enjoyed a career as a musician, releasing a single titled "Stop, Look Around" in 1975, which featured on Beached, an album produced by Carl Wilson of the Beach Boys. Wilson later became a brother-in-law to Martin. Martin also performed with Desi Arnaz Jr. and Billy Hinsche in the 1990s, who were in a band called Dino, Desi and Billy with Martin's brother Dean Paul Martin. Ricci Martin stepped in following his brother's death in 1987 in a plane crash. More recently Ricci Martin had been performing tribute concerts to his father, and even published a book about growing up as part of the large Martin family, titled That's Amore. - NME 8/7/16...... Musician Gary S. Paxton, who was "Flip" in the pop act Skip & Flip, has died at the age of 77. Paxton also wrote and produced for several '60's acts including The Monkees.
David Bowie's farewell 2016 album Blackstar has been nominated to win Britain's prestigious Mercury music prize. Since the Mercury Prize often favors eclectic and obscure performers over better-known ones, the rock icon's haunting Blackstar still may not be the overwhelming favorite, as it has to compete with releases by artists such as Laura Mvula, Bat For Lashes, Anohni, Jamie Woon and Michael Kiwanuka. The 2016 winner will be announced on Sept. 15. In other Bowie-related news, the late singer's good friend Iggy Pop paid tribute to Bowie on Aug. 2 during his BBC 6 Music radio show Iggy Confidiential by playing such tracks as "Boys Keep Swinging," "Diamond Dogs," "Paper Monsters" and "Under Pressure." "The way I chose them was from memory," Pop said of his song selection. "I took out a piece of paper and a pen and closed my eyes and just remembered what I liked at different times | I'm weighing things that are a little more low on the totem pole, but not obscure." Pop also discussed his memories of Bowie during the show, which is part of a larger BBC tribute to Bowie the same week. A Bowie tribute concert at Royal Albert Hall the first weekend in August is also planned featuring performances from John Cale, Amanda Palmer and Marc Almond, among others. - AP/New Musical Express, 8/4/16......

In an interview with Bloomberg Businessweek, Ringo Starr revealed that he voted for Britain to leave the EU in the recent Brexit referendum because the EU is in a "shambles." "I voted for Brexit, because I thought the European Union was a great idea, but I didn't see it going anywhere lately," the Beatles legend said. "It's in shambles, and we're all stuck with people who want to make arrangements for their own country and don't think for the other countries. Britain should be out and get back on its own feet," Starr added. "And now Scotland wants to leave and Wales wants to leave. Then it will be Devon. God knows where it will end." Although his former bandmate Paul McCartney admitted in July that he didn't vote in the June Brexit poll because he was on tour at the time, Sir Paul told the Washington Post that he was leaning for Britain to remain in the EU: "I think I would have come down on the remain side because people like the Governor of the Bank of England, a lot of financial experts, were saying that." Starr also commented on the late arrival to streaming services by the Beatles, who only made their catalog widely available to stream in 2015: "We're just moving with the times. When we started with vinyl, and then CDs came out, that was good for us financially, because it wasn't in the contract. We had to go to CDs in the end. We were pretty late there. We were late to iTunes, too, but went there so you could buy the tracks. Streaming is huge now, so we're moving on. Who knows what's going to be next?" Ringo added that he doesn't stream music himself, but prefers to listen to the radio instead. "If I'm in the car, I usually listen to the radio, 88.5 Northridge [KCSN-FM, operated by California State University at Northridge]. I just love that channel, because it's such a mixed bag," he said. - New Musical Express, 8/4/16...... In a hearing on Aug. 4, lawyers for Prince's ex-wife Manuela Testolini argued that records from the couple's 2006 divorce should remain sealed. The Minneapolis Star Tribune has sought to have the couple's divorce records released publicly, but Testolini's attorneys objected, saying the records are tied to a private settlement. An attorney for the paper argued that "Prince's privacy died with him and that the court files are newsworthy, given Prince's death and the case surrounding his estate," which has an estimated value of $300 million or more. The judge ruled that he was taking the matter under advisement. Testolini was the second wife of Prince, who died on Apr. 21 from an accidental overdose of fentanyl. Meanwhile, on July 29 a Minnesota state judge barred 29 people who claim to be Prince's heirs -- including five alleged children, 11 alleged siblings and 13 people claiming more distant family relationships -- from seeking a share of the late pop superstar's multi-million dollar estate. However, Carver County District Judge Kevin Eide allowed a possible niece and grandniece to continue to pursue their claims, saying they may submit to genetic testing to prove a blood relationship, as will Prince's sister Tyka and three of Prince's half-siblings. - AP/Billboard, 8/4/16......
Cher has created an "I'm With Cher" campaign, a play on Democratic presidential nominee Hillary Clinton's "I'm With Her" slogan, to celebrate her many hears of political advocacy. Cher has not been shy about weighing in on the 2016 campaign and her distaste for Republican presidential nominee Donald Trump (whose name she always accompanies with a toilet emoji) and her support for Clinton. Tweeting to her more than 3 million followers, Cher voices her disapproval of Trump daily, calling him (in all-caps, no less) a "LYING CON MAN" and a "PUNK ASS." Now Cher's series of tweets has inspired one fan to design posters, buttons and bumper stickers sporting the phrase "I'm With Cher" and some of the artist's greatest "down with Trump" tweets. Creator and designer Anna Niess says she has received so many requests to order the merchandise that they will now be available for purchase for Cher fans and Trump haters alike. Niess claims on the website that the "I'm With Cher" merchandise proceeds will benefit the organization Everytown for Gun Safety, "or an organization of Cher's choice." - Billboard, 8/2/16...... Prog-rock icons Kansas will release its first new album in 16 years, The Prelude Implicit, on Sept. 23, and Kansas drummer Phil Ehart says it will "start a new chapter in the book of Kansas." "The title of the album, The Prelude Implicit, means without a doubt this is a new musical beginning for the band," Ehart says. "This is the prelude, this is the beginning of a new musical expanse for us. The thing that [guitarist] Richard [Williams] and I realized is: it's the music, the Kansas music. If the band Kansas stops, then the music stops. Yeah, you can still listen to your CD and pop in a video or something, but it's a great live band, and the fans are not only coming, but they're coming more so now. We're enjoying a real resurgence of sorts, so it's something we want to continue." Kansas has recruited a new singer-keyboardist, Ronnie Platt, and also added former lighting director David Manion on keyboards and Zak Rizvi on second guitar. Ehart added that with the previous incarnation of the band, "it just wasn't meant to happen." "We discussed it. We talked about it, but the enthusiasm wasn't there with certain members. The new material wasn't being written. It didn't want to be written. But once the new personnel came on, boy, it happened overnight. It really ignited," he said. Kansas' 100-plus tour dates in 2016 include a fall run beginning on Sept. 30 in Pittsburgh during which the group will not only promote the new LP, but also play its 1976 breakthrough album Leftoverture in its entirety to celebrate the band's 40th anniversary. Ehart says he's confident there won't be another 16 years before the followup to The Prelude Implicit, as its record label Inside Out Music has already asked for a follow-up in early 2018. - Billboard, 8/4/16......
'70s/'80s hitmakers Kool & the Gang have charted their first Billboard hit in 10 years with "Sexy (Where'd You Get Yours)," which has debuted at No. 28 on the Adult R&B Songs roundup for the week ending Aug. 13. The single arrives as the group is currently in the midst of its Keepin' The Funk Alive U.S. Tour, which runs through the end of August. Kool & the Gang is comprised of veteran founding members, Ronald and Robert "Kool" Bell, Dennis Thomas and George Brown, along with new vocalist Walt Anderson. Kool & the Gang charted nine No. 1's on the charts in the 1970s and 1980s with hits like "Hollywood Swinging" (one week at No. 1 in 1974), "Ladies Night" (three weeks in 1979) and "Joanna" (two weeks in 1984). - Billboard, 8/3/16...... Content provider Netflix is working on an original animated series for kids based on the famed Jobete Music catalog of Motown hits from artists including Marvin Gaye, the Jackson 5, Lionel Richie, Smokey Robinson, the Supremes, the Temptations and Stevie Wonder. With Smokey Robinson serving as executive music producer, the first season of the untitled project will feature songs covered by contemporary artists and will be released on Melodia/Motown Records to coincide with the as-yet-unannounced launch date of the show. "I am thrilled to be a part of this wonderful new series that will embrace the magic of Motown and present our songs to a whole new generation of fans and their families," says Robinson, who will curate the song choices and select cover artists. Netflix's Motown project follows the recent announcement of a Beatles-themed animated series for children, Beat Bugs, which features covers of Fab Four songs performed by artists including Jennifer Hudson, Pink, Sia, Rod Stewart and Pearl Jam's Eddie Vedder. That series began streaming on Netflix on Aug. 3, with its soundtrack available the same day. - Billboard, 8/3/16......

People magazine is reporting that Ozzy Osbourne is currently undergoing "intense therapy" to overcome a sex addiction issue that he's been afflicted with for the past six years. In the same story, Ozzy's hair colorist Michelle Pugh said that Osbourne not only gave her "the greatest love of [her] life" but also "a very real relationship" and what felt like "an old-fashioned romance." She expressed doubt that Ozzy had a sex addiction and claimed they'd known each other professionally for a year before Ozzy "made the first move on her." Pugh has also filed a defamation lawsuit against Ozzy's daughter Kelly Osbourne over a series of tweets made by Kelly after rumors of the alleged affair between Ozzy and Pugh leaked out. In May, Ozzy's wife and longtime manager Sharon Osbourne kicked out of their house over what some outlets reported was an affair with Pugh. "I don't know where I'm going, who I'm going with," she admitted on CBS' The Talk, which she co-hosts. "And I just need time to think. And really think about myself, about what do I really want. Because I'm 63 years of age and I can't keep living like this." In July, Ozzy told Good Morning America that his marriage was "back on track." Meanwhile, Ozzy and Black Sabbath are in the midst of a worldwide farewell tour, with the next show set for Aug. 17 at Wantagh, NY's Jones Beach Theater. - Billboard, 8/3/16...... Elton John has given permission for guitarist Slash of Guns N' Roses fame to record a cover of his classic outer space-themed song "Rocket Man" for a Kickstarter.com campaign by motorcycle daredevil Eddie Braun, who plans to leap across the Snake River Canyon in Idaho on Sept. 17. Slash's version of "Rocket Man" will serve as the theme for Braun's dangerous stunt, which almost took the life of famed motorcycle stuntman Evel Knievel in Sept. 1978. Braun plans to jump the canon with the the help of a 10,000 horse-power rocket called the "Evel Spirit" which Braun says can go from 0 to 400mph in three seconds. Evel Knievel tried and failed in his attempt. Braun says he plans to live-stream his jump attempt, and fans can download Slash's "Rocket Man" after the action. - Billboard, 8/3/16.
The family of late rock icon Prince issued a press release on July 28 announcing an offical Prince tribute concert will take place on Oct. 13 at U.S. Bank Stadium in Minneapolis, Minn. "We are excited for the opportunity to bring everyone together for the official family celebration of Prince's life, music and legacy, and there is no better place to do it than his hometown of Minneapolis," the statement read. "We are honored by the artists who will pay tribute and grateful to those that have worked so hard to make this celebration possible." Prince, who died on Apr. 21 of a drug overdose, has been honored by countless performers during their live shows in the past three months, and in May his songs "Nothing Compares 2 U" and "Purple Rain" were performed by Madonna and Stevie Wonder at the Billboard Music Awards. - AP, 7/29/16...... Carole King entertained delegates on the final day of the 2016 Democratic National Convention in Philadelphia on July 28 with a performace of her classic "You've Got a Friend." Members of the audience were seen holding hands, smiling, singing and dancing together to King's 1971 hit, which was also popularized by James Taylor. "Hillary [Clinton]'s got so many friends and Bernie [Sanders] too and all of us together!," King said as she finished. - Billboard, 7/28/16...... A Lou Reed tribute concert at New York City's Lincoln Center called "The Bells: A Daylong Celebration of Lou Reed" took place on July 30. The free event took its name from the title track, "The Bells," from Reed's 1979 LP and was selected by Reed's widow, artist Laurie Anderson and his longtime producing partner Hal Wilner. Performers included members of Sonic Youth, fronted by such vocalists as David Hohansen of the New York Dolls, Lenny Kaye and Jon Spencer, among others. Reed died on Oct. 27, 2013 from liver disease at age 71. - New Musical Express, 7/28/16......



A massive 27-disc retrospective of early Pink Floyd recordings featuring unreleased demos, TV appearances and more than 20 unreleased songs called The Early Years 1965-1972 will hit stores on Nov. 11. Collected in 7 individual book-style packages, the set will bundle more than 15 hours of video, including rare BBC Sessions, live concert performances, interviews and three feature films: The Committee, More and La Valle (Obscured by Clouds). The previously unreleased tracks include 1967's "Vegetable Man" and "In the Beechwoods," which have been remixed for the release, as well as remixed and updated versions of the band's score for the film Zabriskie Point. A 2-CD set of highlights from the box set, The Early Years -- CRE/ATION, will be released on Nov. 11 as well through Pink Floyd Records. Each of the 7 packages will also be released separately in 2017 with the exception of the bonus disc CONTINU/ATION. - Billboard, 7/28/16...... Chapter and Verse, a musical companion piece to Bruce Springsteen's upcoming 500-page autobiography Born to Run, will drop on Sept 23. Featuring five previously unreleased songs, Chapter and Verse will reflect the themes and sections of Springsteen's Born to Run memoirs. Kicking off with two tracks from Springsteen's high school band The Castiles, its 18 tracks also include material from the Steel Mill and the Bruce Springsteen Band, winding its way through 2012's Wrecking Ball. The Born to Run book will arrive via Simon & Shuster in hardcover on Oct. 5. Springsteen and his E Street Band kick off the U.S. leg of their summer stadium tour with a three-night stand in East Rutherford, N.J., and conclude Sept. 14 in Foxborough, Mass. His anticipated new solo album, which manager Jon Landau says is a "very different kind of record," is expected in 2017. - Billboard, 7/28/16...... Rod Stewart has been added to the contributors of Beat Bugs, a new Netflix animated series that features Beatles songs covered by the likes of Eddie Vedder, Pink, Jennifer Hudson, Robbie Williams and the Lumineers, among others. Premiering in the U.S. on Nov. 18, season one of Beat Bugs will include Pink's version of "Lucy In The Sky With Diamonds," Robbie Williams with "Good Day Sunshine," Eddie Vedder singing "Magical Mystery Tour," and the Lumineers doing "Honey Pie." Stewart is set to cover "Sgt. Pepper's Lonely Hearts Club Band" in season two. A 27-track two-disc soundtrack album for the first season will be released exclusively to Apple Music the day of the show's Aug. 3 premiere. - Billboard, 7/27/16...... In other Beatles-related news, George Harrison's widow Olivia Harrison says she and her 37-year-old son Dhani Harrison have talked about him finishing some unreleased tracks that her late husband left behind. "There are a lot of songs that are unfinished," Olivia said. "I think there's a project there. I just need time to get to it." Olivia, Paul McCartney, Ringo Starr and John Lennon's widow Yoko Ono all attended the 10th anniversary of the Beatles musical Love by Cirque du Soleil at the Mirage Hotel in Las Vegas on July 14. Ono says she's also working on a project of approximately 10 songs of hers and John Lennon's that she had intended to get out by now, but she was temporarly halted by a bout with the flu (and briefly hospitalized in February). "That derailed the whole situation," she said. "Everything in my body is OK now, except I have a problem walking," she added. Meanwhile, a stamp collection that belonged to John Lennon is set to go on display at the Stampex exhibition in London between Sept. 14-17. Lennon, who began his stamp collection at age 10, collected stamps from letters received from New Zealand and America and defaced pictures of Queen Victoria and King George VI with moustaches. A classic car owned by John is also going up for auction at RM Sotheby's in London on Sept. 7. Lennon purchased the 1956 Austin Princess in Aug. 1971 and went on to use it the following year in a promotional film for his album Imagine, alongside wife Yoko Ono. The car's seats were replaced with five aeroplane seats, which are still in the car today. - Billboard/NME, 7/25/16...... An appeal has been filed over the recent Led Zeppelin "Stairway to Heaven" verdict in which songwriting partners Jimmy Page and Robert Plant were cleared of accusations that they lifted a riff from an obscure 1968 instrumental by Randy California of Spirit for the intro to the classic rock anthem. The filing does not provide legal arguments for why the case should be reconsidered, but trust attorneys complained after the verdict that the judge did not allow jurors to hear the recording of Spirit's "Taurus." A hearing on the appeal is scheduled for Aug. 8. Attorneys for Zeppelin and the other defendants, including their record label, are seeking close to $800,000 in legal and other fees from the trust California, whose real name is Randy Wolfe, because it failed to win. - AP, 7/27/16......


The O'Jays have sent a cease and desist letter to the campaign of 2016 Republican presidential nominee Donald Trump after Republican congressman Rep. John Mica posted a new pro-Trump video using the group's classic "For the Love of Money" without the band's consent. Founding O'Jays members Eddie Levert and Walter Williams had decried the use of their 1972 hit "Love Train" just a few days earlier during the Republican National Convention in Cleveland. The letter, issued by the O'Jays' attorneys and sent to Rep. Mica and copied to Trump's campaign chairman Paul Manafort, reads in part "Your use of our clients' signature song, and utilizing the original recording, constitutes a patently false implication that Mr. Levert and Mr. Williams have endorsed you or your political agenda or Mr. Trump's agenda. Our clients unequivocally do not endorse you, your agenda nor your party's views or those of Mr. Trump. On the contrary, Mr. Levert and Mr. Williams have actively opposed these ideals [and] we hereby demand that you... immediately and permanently refrain from exploiting our clients' proprietary material." - Billboard, 7/27/16...... The first ever Outlaw Music Festival set for Montage Mountain Pavillion in Scranton, Penn. on Sept. 18 was announced on July 26 by Willie Nelson on July 26. In addition to Nelson, the concert will be headlined by Neil Young + Promise of the Real, Sheryl Crow, The Chris Robinson Brotherhood, Lee Ann Womack and Brothers Osborne. - Billboard, 7/26/16...... Steven Tyler's new country crossover LP We're All Somebody From Somewhere has nabbed the No. 1 spot on Billboard's Top Country Albums chart for the week ending Aug. 6. The album sold 17,000 copies in its first week (ending July 21), according to Nielsen Music, and bowed at No. 19 on Billboard's all-genre Hot 200 album chart the same week. Tyler kicked off his Out on a Limb tour behind the new album on July 2 at the Venetian Theatre in Las Vegas, and will hit 19 cities. The newly released title track is the album's third single, with "Love Is Your Name" and "Red, White & You," peaking at Nos. 19 and 29 on the Hot Country Songs roundup. - Billboard, 7/26/16...... The Gibson cherry sunburst electric guitar used by Elvis Presley during rehearsals for his legendary 1968 "comeback" special is among several Presley items set to be auctioned beginning on Aug. 13, during Graceland's "Elvis Presley Week." Presley's birth record, a black and gold outfit he performed in, an Indian ring, and a TCB necklace will also be auctioned. - NME, 7/26/16...... The Rolling Stones will screen their Mar. 25 free concert in Havana, Cuba, across the world this fall. Havana Moon: The Rolling Stones Live in Cuba includes the hits "(I Can't Get No) Satisfaction," "Start Me Up," "Jumpin' Jack Flash" and "Brown Sugar." The film will be released in cinemas internationally on Sept. 23. - NME, 7/28/16...... A Florida man who could possibly be German electronic music pioneers Kraftwerk's biggest fan has legally changed his name after the band. The man has posted a picture of his driver's license on his Flickr page with his name as "Kraftwerk," followed by his address. It is unclear what his real name is although his account web address lists the name David Sanborn. The man also posted a series of pictures wearing the band's iconic red shirt and black tie from their 1978 Man-Machine album as he goes shopping, driving, eating and gassing up his car. - NME 7/25/16......
Brian Wilson & Friends, a concert film of Brian Wilson's Dec. 12, 2014 concert for the PBS Soundstage concert series, is set to be released on Aug. 2. The concert featured appearances from Wilson's former Beach Boys bandmate Al Jardine, fun.'s Nate Ruess and country music star Kacey Musgraves. The concert originally aired in the U.S. on PBS throughout 2015, and was offered as exclusive DVD and Blu-ray sets as a premium gift for viewer contributions to the network's annual pledge drive. A CD version of the show will also be available for the first time and is to set to include bonus tracks, behind-the-scenes footage and guest artist interviews. Wilson is set to launch a book about his life, I Am Brian Wilson: A Memoir, via Da Capo Press in October. - New Musical Express, 7/28/16...... The David Bowie co-written "Lazarus" musical is heading to London for a run this fall after premiering off Broadway just before the rock icon's death in January. Based on Walter Tevis' classic 1963 British sci-fi novel and considered Bowie's completion of Nicolas Roeg's 1976 film adaptation, "Lazarus" stars Michael C. Hall as a humanoid alien who came to Earth from his drought-stricken planet many years earlier. After amassing a fortune in business while attempting to build a rocket ship to take him home, he was experimented on by the government and finds himself living in depressed isolation, unable to leave or die. "Lazarus" is set to run in London from Oct. 22 through Jan. 22 at the Kings Cross Theatre. In other Bowie-related news, the band who backed the singer on his final album Blackstar have announced their own album inspired by and dedicated to their former collaborator. Saxophonist Donny McCaslin says he and his group, which includes guitarist Nate Wood, bassist Tim Lefebvre and drummer Mark Guiliana, will release the LP, titled Beyond Now, on Oct. 14 via Motma Music. The record includes original tracks by McCaslin and a number of covers of songs by the likes of Deadmau5, Mutemath, The Chainsmokers and Bowie. Meanwhile, Bowie's son Duncan Jones and his wife Rodene have welcomed their first child, and named baby boy after Duncan's late father. "Stenton David Jones. Born July 10th, exactly six months after his grandad made room for him. Love you both so," Duncan Jones posted on Twitter on July 29. Bowie, who passed away on Jan. 10, also has a daughter, Duncan Jones' half-sister, Alexandria, who is in her teens. Duncan Jones' mother is Bowie's first wife Angie, while Alexandria's mother is supermodel and businesswoman Iman, to whom Bowie was married from 1992 until his death.- Billboard/NME, 7/30/16...... Three of Michael Jackson's nephews -- Taj, TJ and Taryll Jackson -- have filed a $100 million libel suit against the celebrity gossip site RadarOnline.com over allegations that they were sexually abused by their uncle and accepted gifts to cover it up, stemming from purported documents from a 2003 raid of Jackson's Neverland Ranch. "Radar has built a business of publishing false, embarrassing and hurtful gossip for profit and its latest victims are the members of the band 3T, Taj, TJ and Taryll Jackson," according to the suit filed by Bert Fields on July 27. "Radar has tried to profit by launching a vicious and unrelenting attack on [Jackson] based on claims that, years ago, he was guilty of sexual abuse, even though, at the time, he was found 'not guilty' of that very charge," Fields writes. "Radar represents its 'reports' as 'new' and based on official 'Detective Reports.' Not only have those Detective Reports been available to the public for many years, Radar has misrepresented what the Reports say." In June, RadarOnline posted a series of stories claiming newly discovered documents show Jackson had been "stockpiling images of pornography, animal torture, S&M and gore in a bid to seduce innocent young boys." The site claims the documents came from Santa Barbara County Sheriff's Department reports and quotes a "private investigator with direct knowledge of the raids" saying "the report cites Michael even used sexy photos of his own nephews, who were in the band 3T, in their underwear to excite young boys." The complaint also says the Jackson nephews demanded a correction of the libelous stories on July 5 and received a refusal from RadarOnline two days later. - The Hollywood Reporter, 7/27/16......
Ozzy & Jack's World Detour, a new travel show starring Ozzy Osbourne and his son Jack Osbourne, premiered on the History Channel July 27. The series takes the father and son duo to historic sites around the U.S. and the U.K., including the Alamo in Texas, where in 1982 the Prince of Darkness famously relieved himself on the Alamo Cenotaph across the street. Ozzy, who resumes his Black Sabbath The End tour on Aug. 17 in Wantaugh, N.Y., has also provided a voiceover for an episode for Disney's animated series The 7D. He cameos in the episode titled "Bummer Vacation," premieres on July 30. The show, which sees the seven dwarfs from Snow White getting a modern update, also features Osbourne's wife Sharon and daughter Kelly. Appearing on ABC's Good Morning America on July 25 to promote his new projects, Ozzy declared his marriage to Sharon is "back on track again," after tabloid reports in May claimed the pair had had "mutually agreed" to split, with Ozzy moving out of their family home. It was suggested that the singer had an affair with a celebrity hair stylist. "You just, you make mistakes, and you learn by your mistakes, I think," Ozzy said. "It's just a bump in the road. Some days it's good, some days it's terrible, some days you just drift apart for a while. But you get back on the horse, you know," he added. - Billboard/NME, 7/30/16...... Veteran rock producer Sandy Pearlman, best known for producing nine albums for Blue Oyster Cult as well as the Dictators' Go Girl Crazy! and the Clash's first U.S. release Give 'Em Enough Rope, died on July 26 after a long struggle following a cerebral hemorrhage he suffered in Dec. 2015. He was 72. Pearlman, who is sometimes credited with coining the phrase "heavy metal" while working at the rock magazine Crawdaddy, also managed Blue Oyster Cult, The Dictators, Romeo Void, and, briefly, the Ronnie Dio-era Black Sabbath. He was president of 415 Records and vice president of pioneering 1990s online music service e-music. Pearlman's work producing, writing for and co-managing Blue Oyster Cult was immortalized in the legendary Saturday Night Live "More Cowbell" sketch, where Christopher Walken played a fictionalized version of the rock n' roll raconteur. - Billboard, 7/26/16...... Marni Nixon, a Hollywood voice double whose singing was heard in place of the leading actresses in such classic movie musicals as West Side Story, The King and I and My Fair Lady, died on July 24 of cancer in New York. She was 86. Ms. Nixon, who was initially uncredited for her work, early on resented the dubbing work but later came to terms with it. "I realized now that this was something that would outlive me. Something that would last," she wrote in her 2006 memoir, I Could Have Sung All Night. Ms. Nixon also appeared before the cameras in 1965, in a small role as a nun in The Sound of Music, and provided the singing voice of Grandmother Fa in the 1998 animated film Mulan. Ms. Nixon was the the ex-wife of Oscar-winning composer-conductor Ernest Gold, and the mother of late rock musician Andrew Gold, who arranged music for Linda Ronstadt and had a top 10 hit in 1977 with "Lonely Boy." He died in 2011. She also had two daughters with her first husband, Martha and Melani. - AP, 7/26/16.
The Beatles' Apple Corps' Ltd. and Universal Music Group announced on July 20 that the band's 1977 live LP of 1964 Hollywood Bowl performances will be released globally on CD for the first time ever on Sept. 9. Containing material from the legendary quartet's Hollywood Bowl concerts in Aug. 1964 and Aug. 1965, The Beatles Live at the Hollywood Bowl will also be available as a digital download the same day, and a 180-gram vinyl release will follow on Nov. 18. Intended as a companion release to director Ron Howard's new Beatles rockumentary Eight Days a Week: The Touring Years, the package will include all 13 tracks from the original vinyl release, plus four previously unreleased live tracks -- "You Can't Do That" and "I Want to Hold Your Hand" from the Aug. 1964 concert, and "Everybody's Trying to Be My Baby" and "Baby's in Black" from the Aug. 1965 show -- along with a 24-page booklet with an essay by Rolling Stone contributor David Fricke. All tracks have been remixed from the original three track tapes by producer Giles Martin, the son of Sir George Martin who produced the original album and wrote in the original liner notes, and engineer Sam Okell at Abbey Road Studios. The original Hollywood Bowl album debuted on the Billboard charts on May 21, 1977, and peaked at No. 2 in the UK and No. 1 in the UK. Although it was never released officially on CD, the album was heavily bootlegged. Ron Howard's new film, which premieres within a week after the album's release, concentrates on the group from the years 1962 to 1966 and will include footage of the "Boys" performance featured on the original Hollywood Bowl album. - Billboard, 7/20/16......
In other Beatles news, a long lost recording by Paul McCartney in his early Fab Four days has been discovered in tucked inside a paper bag in the attic of the family of British pop singer Cilla Black and is expected to fetch at least $20,000 when it's put up for auction on Aug. 27. The 7-inch 45 record has no artist listed, only the title "It's For You" and "Demo." In 1964, McCartney recorded a demo of the track to a Dick James demo disc, which was delivered to Black at the London Palladium, where she was performing. The whereabouts of the demo since then have been unknown until now. The official version of Black's "It's For You" cracked the Top 10 in the U.K., but only reached No. 79 in the States. A 20-second excerpt of the song can be heard at beatlesauction.co.uk, who is conducting the auction. - MeTV.com, 7/21/16...... The list of '70s Classic Rock and Soul musicians objecting to Republican presidential nominee Donald Trump using their songs during his political events has exploded after the GOP convention in Cleveland, Oh., on July 18-21. George Harrison's estate, the Rolling Stones, Earth, Wind & Fire and The O'Jays have joined the likes of Queen, Paul Rodgers of Bad Company, Aerosmith, Neil Young and REM, among others, in protesting Trump's use of their music. After Harrison's Beatles classic "Here Comes the Sun" was played during the RNC convention on July 21, his estate tweeted "The unauthorized use of 'Here Comes the Sun' at the RNC is offensive & against the wishes of the George Harrison estate" the next day, wryly adding, "If it had been Beware of Darkness, then we MAY have approved it! #TrumpYourself," in reference to the track from his solo album, All Things Must Pass. Also on July 21, Trump and the Republicans ignored a previous request from the Rolling Stones to refrain from playing their music at the candidate's events. "The Rolling Stones do not endorse Donald Trump. You Can't Always Get What You Want was used without the band's permission," a rep for the band tweeted the next day. Earth, Wind & Fire slammed the Trump campaign on July 20 in a tweet after their hit "September" was played at the convention, tweeting "Another unauthorized use (September) at the Republican Convention, against our wishes." The O'Jays are also upset that their 1972 smash "Love Train" was used at the RNC event, with founding members Eddie Levert and Walter Williams issuing a statement saying "Our music, and most especially, 'Love Train' is about bringing people together, not building walls... I don't appreciate being associated with Mr. Trump and his usage of our music without permission." Finally, Queen have issued a second statement expressing their frustration against Donald Trump using their 1977 single 'We Are The Champions' at his rallies. Queen released another statement on July 20 stating they are "frustrated" at Trump's "repeated unauthorised use of the song ['We Are the Champions']." - Billboard/NME, 7/22/16......
A "lost" David Bowie album titled The Gouster that eventually became his hit 1975 LP Young Americans will be included in a planned second box set compiling the late singer's complete music. The tracklisting for The Gouster was to have been: "John, I'm Only Dancing (Again)," "Somebody Up There Likes Me," "It's Gonna Be Me," "Who Can I Be Now?," "Can You Hear Me," "Young Americans" and "Right" before Bowie decided to revamp the album and name it after Young Americans' title track, a reference to a dress code worn by Chicago teenagers in the 1960s. The Gouster will be included in Who Can I Be Now?, the second Bowie box set that follows the release of 2015's Five Years, which covered the years 1969 through 1973's Pin Ups. The new release will cover 1974-76, and feature a booklet written by Bowie producer Tony Visconti, who produced many of its recordings. - New Musical Express, 7/22/16...... The PonoMusic Store, Neil Young's high resolution digital music service, has gone offline following the recent acquisition of Omnifone, up until now PonoMusic's sole provider of hi-resolution audio downloads. The sale has forced Young's service to go dark until a new platform can be established, which will be 7digital, a London-based indie services platform. In a message posted to its website, Pono said the "process of transition is now well underway" and that it would take several weeks to complete. Young launched his PonoMusic Store in Jan. 2015 with a library of 2 million-plus songs with all the major labels. In an open letter in Aug. 2015, Young called Pono a "labor of love" and reiterated the company's mission to bring high-quality audio to fans -- "not some 21st century fake shallow Xerox facsimile, with all of the essence taken away and replaced by a thin exterior with no passionate core." - Billboard, 7/22/16......
Don McLean of "American Pie" fame has taken a plea in a domestic violence assault case against his estranged wife, Patrisha McLean, that dates back to January of 2016. McLean pleaded guilty to domestic violence in a Camden, Maine court on July 21, which will allow him to avoid jail time if he stays out of trouble for at least a year, however he was ordered to pay a $3,000 fine. A lawyer for Patrisha McLean said in March that his client was filing for divorce and that the legal papers cited "adultery, cruel and abusive treatment, and irreconcilable differences." The two had been married 30 years. Don McLean, whose original manuscript and notes to "American Pie" sold at auction for $1.2 million in 2015, initially pleaded not guilty to the charges. - AP, 7/22/16...... Britain's Official Charts Company has announced it's honoring Paul McCartney with its second "Official Record Breaker Award" as the most successful album act of all time in the U.K. The honor was given after Sir Paul hit the No. 1 album spot 22 times beginning from his time with the Beatles and continuing into his solo career. Macca's run of 15 UK number one albums with the Beatles began in 1963 with Please Please Me and With the Beatles, and his solo U.K. chart toppers began in 1971 with Ram. "Okay, you know how it really feels? It feels unbelievable, because when you write your songs you don't count how well they're doing," McCartney said in a statement. "I remember when Please, Please Me went to No. 1, that was our first No. 1 record, and it's a beautiful feeling to suddenly get this [award], I mean it's amazing." McCartney went on to thank the OCC, which is celebrating its 60th birthday in 2016, and "everyone who made it possible by buying the records, we love you too!" - Billboard, 7/22/16......

Debbie Harry of Blondie is collaborating with the iconic blue jeans manufacturer Levi's, and took the stage during a July 19 concert at New York's Bowery Ballroom in honor of Levi's new 505C jean, a style inspired by the Levi's 505s that Harry wore in a now-iconic image by photographer Richard Young from a 1978 performance in Tokyo. "Blue denim has always been truly American," said the 71-year-old singer, who performed hits like "Call Me," "Heart of Glass" and "Rapture" (including the rap) at the event. - Billboard, 7/20/16...... Bruce Springsteen's manager Jon Landau says Springsteen's next project will be a solo album, which he describes as "a very different kind" of Springsteen record. "All I can say is that there is a solo record -- and when I say solo record, I'm not talking about an acoustic record," he says. "It is, in fact, a very expansive record, a very rich record. It's one of Bruce's very creative efforts. Stay tuned, and we'll see exactly how that shapes up next year." Landau did not elaborate on a release date or supporting tour, only saying it's "premature to say much about it." "It's a wonderful record, and we'll see how the next year unfolds. We're terrible planners. You have people who know where they're playing 18 months from now and have all of next summer's festivals booked, and we just have a knack for not planning that far ahead. That's our way." Commenting on The Boss's current The River tour, Landau said: "This is a 67-year-old guy that's out there doing the best shows of his life, and people are coming." - Billboard, 7/21/16...... Joe Perry returned to performing with his new supergroup Hollywood Vampires at Weill Hall in Rohnert Park, Calif., on July 22 after having a health scare during a show in Brooklyn on July 10. The band, which also includes Alice Cooper Ian Hunter, Johnny Depp and Matt Sorum, has three additional dates scheduled with one in Oregon and two in California for the remainder of their tour. - Billboard, 7/21/16.
Actor/director/writer/producer Garry Marshall, a beloved figure in show business responsible for such TV hits as Happy Days, Laverne & Shirley and Mork & Mindy as well as helming such bigscreen blockbusters as The Flamingo Kid, Beaches, Pretty Woman and The Princess Diaries, died on July 19 from complications of pneumonia following a stroke at a hospital in Burbank, Calif. He was 81. Born in the Bronx, N.Y., on Nov. 13, 1934, Mr. Marshall broke into showbiz in the late 1950s as a joke writer, eventually earning his way to becoming a writer on The Tonight Show with Jack Paar. In 1970, Mr. Marshall adapted his first TV hit, The Odd Couple, from the Neil Simon play with writing partner Jerry Belson. He went on to create the sitcoms Happy Days, Laverne & Shirley (which starred his sister, Penny Marshall) and Mork & Mindy (which introduced the world to Robin Williams). The following decade, Mr. Marshall turned his talents to feature films, finding his first hit with The Flamingo Kid in 1984, followed by Overboard (1987) and Beaches (1989). His 1990 film Pretty Woman propelled Julia Roberts to stardom, and 2001's The Princess Diaries made Anne Hathaway a household name. Then came the celebrity-filled, holiday-themed comedies: 2010's Valentine's Day, 2011's New Year's Eve and this year, Mother's Day. Mr. Marshall also had several memorable acting credits, starring in '90s films such as Soapdish and A League of Their Own and serving as micro-managing network president Stan Lansing on TV's Murphy Brown. More recently, he appeared on episodes of Brooklyn Nine-Nine, Bojack Horseman and Hot in Cleveland. He remained prolific even in his final years, having recently finished a rewrite of Pretty Woman for the Broadway-bound musical. "He loved telling stories, making people laugh, and playing softball, winning numerous championships," read a statement sent by his rep. "Even at age 81, he had a record this year of 6-1 pitching for his team." "Rest In Peace .. Thank you for my professional life. Thank you for your loyalty, friendship and generosity," Happy Days star Henry Winkler tweeted upon hearing the news of Mr. Marshall's passing. Mr. Marshall is survived by his wife of 53 years, nurse Barbara Sue Marshall; two sisters, Ronny Hallin and Penny Marshall; three children, Lori, a writer, Kathleen, a theater producer, and Scott, a film and TV director. - USA Today, 7/20/16.
The 2014 Fender Stratocaster played by Eric Clapton at his 70th birthday concert in 2015 is expected to raise more than $20,000 for charity when it goes under the hammer in a live auction in Dallas on July 23. Currently owned by Johnny Nicholas of the country group Asleep at the Wheel, the Clapton-autographed guitar was intended to benefit Nicholas's wife Brenda, but, sadly, she passed away from leukemia in June. All proceeds from the Dallas-based Heritage Auction will now go toward Leukemia research. - TMZ.com, 7/16/16...... After bowing out of Yes's 2016 European tour in the spring to undergo surgery to repair an injured disc in his lower back, drummer Alan White says the operation has had a "very positive result" and that he hopes to "be back in good form and ready to rejoin the Summer YES Tour in the near future." "I'm eager to be on the road with the band but also need to ensure my recovery is complete before doing so," White tweeted on July 18. Yes will kick off the American leg of the tour on July 25 in Lancaster, Penn., with drummer Jay Schellen (Hurricane, Asia, World Trade) filling in for White until he can recover. The tour is set to wrap on Sept. 18 in San Diego. - Billboard, 7/18/16......
Queen has issued a statement saying that Republican presidential candidate Donald Trump's use of their 1977 classic "We Are the Champions" during Day 1 of the 2016 Republican National Convention in Cleveland on July 18 was "unauthorized" and "against our wishes." "An unauthorised use at the Republican Convention against our wishes," the band tweeted on July 19. Also on the same day, Queen's publishing company, Sony/ATV Music Publishing, weighed in: "Sony/ATV Music Publishing has never been asked by Mr. Trump, the Trump campaign or the Trump Organization for permission to use 'We are the Champions' by Queen. On behalf of the band, we are frustrated by the repeated unauthorized use of the song after a previous request to desist, which has obviously been ignored by Mr. Trump and his campaign." Sony/ATV went on to say that the band "does not want its music associated with any mainstream or political debate in any country," and that it does not want "We Are the Champions" "to be used as an endorsement of Mr. Trump and the political views of the Republican Party." "We trust, hope and expect that Mr. Trump and his campaign will respect these wishes moving forward," the statement concluded. In June, Queen guitarist Brian May had cautioned the Trump campaign to refrain from using the rousing ballad, saying "permission to use the track was neither sought nor given... We are taking advice on what steps we can take to ensure this use does not continue." - Billboard, 7/19/16...... In related news, the '60s pop band The Turtles is threatening to sue the Republicans for using its No. 1 1967 smash "Happy Together" as the GOP kicked off its convention earlier in the day. Turtles lead singer Howard Kaylan tweeted on July 18 that "We never approved this use... Now we call the laywers." In addition to Queen and The Turtles, several other musicians -- including Adele, Neil Young, the Rolling Stones, Aerosmith and REM -- have refused to let the controversial politician use their music at his rallies. Meanwhile, cover of David Bowie's "Station to Station" by the house band at the convention, led by GE Smith of Saturday Night Live fame, has also raised eyebrows by some. The traditionally conservative audience was treated to the "Station to Station" lyric "It's not the side-effects of the cocaine / I'm thinking it must be love." - Billboard/New Musical Express, 7/19/16...... Paul McCartney was joined onstage by Grateful Dead guitarist Bob Weir during Macca's concert at Boston's Fenway Park on July 17 for jams of Wings' "Hi, Hi Hi" and the Beatles' classic "Helter Skelter." Weir's Dead & Company had just completed a two-night stand at the same venue, and Weir stuck around to perform with the Beatles legend for the first time ever. After the Boston gig, McCartney's One on One summer tour continued to Hersheypark Stadium in Hershey, Penn. - Billboard, 7/17/16...... In other McCartney news, a letter from Paul to the late Prince sold at auction for $14,822 on July 17. In the letter, McCartney greeted Prince as "Dear Princely person" and asked his fellow musician to help him set up the Liverpool Institute For Performing Arts. Sir Paul wrote that he was contacting "friends and all good people" asking for donations. He also told Prince: "One of these days you'll have to come and teach a class some moves!!" It is unknown if Prince made good on McCartney's request, as the vast majority of Prince's contributions to charity were made anonymously. Meanwhile, former Police frontman Sting has recorded a tribute to Prince as part of his first straight pop album in 17 years. Sting is putting the finishing touches on 57th & 9th, which will include "50,000," a ballad written the week Prince died in April. The album is named after the intersection in New York where Sting is recording 57th & 9th, which is produced by Sting's new manager, Martin Kierszenbaum. - NME, 7/19/16......
Alice Cooper says he's "tired of the rhetoric -- the mudslinging -- the media frenzy" going on in the current political scene in both the US and the UK, and is launching simultaneous campaigns to become both President and Prime Minister, respectively. On his just launched website aliceforprimeminister.com, the '70s shock-rocker outlines his manifesto, which includes "Getting Brian Johnson back in AC/DC, a snake in every pot, no more pencils no more books," and "adding Lemmy [Kilmister] to Mt Rushmore." Other amusing points include "a ban on talking during movies in theatres" and a "ban on taking selfies, except on a designated National Selfie Day." "He is asking his fellow Americans, his British friends and all those around the world who are disillusioned with their leaders, to join The Wild Party," according to a press release. "Alice Cooper is tackling the everyday concerns discussed among his fellow woman and man - the ordinary, decent hard working (and rocking) people he meets and entertains every day while performing nearly 100 concerts a year around the world." To accompany the campaign, the Coop has recorded a new version of his classic track "Elected," which originally came out in 1972. - New Musical Express, 7/15/16...... Diana Ross's summer tour hit the legendary Hollywood Bowl in Los Angeles on July 15, for her first L.A. performance in nearly three years. Descending from the ceiling of the Bowl stage on a swing while singing her smash single "I'm Coming Out," the Supremes legend then tore through a hits medley of "More Today Than Yesterday," "My World Is Empty Without You," "Baby Love," "Stop! In the Name of Love," "Come See About Me" and "You Can't Hurry Love." Ross also treated the crowd to a salute to the late Billie Holiday and the Holiday biopic Lady Sings the Blues in which she starred, performing "Don't Explain" and "Good Morning Heartache." Ross dedicated the latter tune to her former love and Motown label boss, Berry Gordy. She encored with a cover of Gloria Gaynor' "I Will Survive," "Reach Out and Touch (Somebody's Hand)," and a reprise of "I Will Survive." Ross played a second show at the venue the following night. - Billboard, 7/16/16...... Rock and Roll Hall of Fame inductees Heart, Joan Jett & the Blackhearts and Cheap Trick kicked off their co-headlinging Rock Hall Three For All Tour at the DTE Energy Music Theatre in suburban Detroit on July 14. All three bands have a touring history together -- tour headliner Heart and Cheap Trick date back to the '70s, and Heart and Jett have hit the road together extensively during the past couple years. "We all know each other and like each other, so it's cool," Heart's Ann Wilson said. Though the three acts did not collaborate at all during their sets, they made a point of paying homage to their own heroes as well as showcasing their respective repertoires. Cheap Trick payed homage to The Move with "California Man," Joan Jett covered Sly & the Family Stone's "Everyday People," and Heart paid tribute to Led Zeppelin with covers of "Immigrant Song" and "Misty Mountain Hop." The tour runs through Sept. 23. - Billboard, 7/15/16......
Speaking of Led Zeppelin, the band has announced it will release The Complete BBC Sessions, a 33-track album featuring a song not heard since it was first broadcast on Auntie Beeb in 1969, on Sept. 16. The release features a 3-song session from March 1969 that was taped from AM radio in Europe who came forwrd with the recording and restored to releaseable quality by Zeppelin's Jimmy Page. Also included is the first broadcast version of "Stairway To Heaven," aired in April 1971 from BBC Paris Cinema in London's Regent Street, as well as the only performance of "Sunshine Woman," which the band never recorded. The first version of The BBC Sessions was released in 1997, but the new edition adds a disc of eight previously-unreleased songs as well as the rare "White Summer," previously only available on the 'Led Zeppelin' box-set. The other 24 songs have been remastered by Page and engineer John Davis. The album will be available as a 2-CD/4-LP standard edition, 3-CD/5-LP deluxe edition, digital download, and a deluxe box-set. - New Musical Express, 7/19/16...... In a new interview with the UK's Radio Times, Rolling Stones guitarist Keith Richards vowed his iconic band will continue until their death, saying it's what the best bands do. "They're not really bands if they don't last; they're groups," Richards says. "We're a band and a real band sticks until it dies. These bands, they become big, but they're generational, just for their one decade. They literally go when their testosterone goes." In the same interview, the musician also said that the Stones "are still hoping to release their best music," 52 years after they released their self-titled debut LP in 1964. Richards also criticized the Beatles as live performers: "Musically, The Beatles had a lovely sound and great songs. But the live thing? They were never quite there." He added that he enjoyed being friends with the band, but that he "excommunicated" them when they fell under the influence of mystic leader Maharishi Mahesh Yogi in 1967. "They wanted somebody else to take them away. They didn't want to be God any more, so they plugged it all onto the Maharishi," he said. The Stones previously announced that they are continuing to work on their first studio album since 2005's A Bigger Bang, and have hinted it may be the first covers album of their 52-year career. - NME, 7/19/16...... Performing during a Kiss concert in Bozeman, Montana on July 16, Gene Simmons took a tumble onstage as the band closed its set with "Rock and Roll All Nite." After falling backwards, the 66-year-old Simmons was soon picked back up by security staff and didn't appear to be hurt. - NME, 7/18/16...... Steven Tyler's song "Hold On (Won't Let Go)" has been named the official song for the Professional Bull Riders, a Colorado-based bull riding organization, and the song will be used on CBS television broadcasts of live bull riding events. Tyler cut the song for his new debut solo album, We're All Somebody From Somewhere, and was so enamored with the results that he flew out to the Nevada desert to shoot the video for the CBS intro. Tyler has just kicked off a 19-city solo tour of the US titled the "The Steven Tyler... Out on a Limb Tour." - Billboard, 7/15/16......
Jeff Beck is celebrating the 50th anniversary of his solo career in 2016, with a new album called Loud Hailer, a new book titled BECK01, and a summer tour with one of his favorite fellow guitarists, Buddy Guy. Beck will formally celebrate his golden anniversary on Aug. 10 with a blowout show at the Hollywood Bowl in Los Angeles, with Guy, Aerosmith's Steven Tyler, and other special guests to be announced. His 11-song LP Loud Hailer features vocalist Rosie Bones and guitarist Carmen Vandenberg, and uses a decidedly different approach than his instrumental-dominated predecessors. "What it allowed me to do was become more of an accompanist, so not to do an album of guitar recitals," Beck says. In his book BECK01, Beck documents his dual love of music and vintage hot rods, which he rebuilds at home in England. "I don't like the idea of somebody hoisting their hobby on somebody, but when I thought about it I thought maybe there's enough people who're interested in seeing how they all came together," Beck says. Details about the book are available at www.jeffbeckbook.com. - Billboard, 7/15/16...... Alan Vega of the trailblazing electronic duo Suicide died in his sleep on July 16. He was 78. Born in Brooklyn in 1938, Vega formed Suicide with multi-instrumentalist Martin Rev in 1970. Inspired by a Stooges concert in New York in the early 1970s, Vega -- who had worked as an artist and sculptor for several years -- incorporated Stooges frontman Iggy Pop's confrontational, audience-baiting tactics into the group's act. Suicide's 1977 self-titled debut is widely considering one of the seminal albums of electronic music, and was hailed by such critics as Lester Bangs. Suicide was among the earliest users of synthesizers and drum machines, and the duo ushered in a new sound that would evolve and endure for decades. The group performed at such legendary NY music venues as CBCG and Max's Kansas City during the mid-'70s, alongside such artists as the Ramones and Blondie, and had been scheduled to headline California's Desert Daze festival in October. Bruce Springsteen paid tribute to Vega in a post on his Facebook page, calling him "one of the great revolutionary voices in rock and roll." - Billboard, 7/17/16...... Bonnie Brown, one of the three siblings of the country trio The Browns, died on July 16 in Little Rock, Ark., of complications of lung cancer. She was 77. With older siblings Jim Ed and Maxine Brown, The Browns helped define the Nashville sound of the 1950s and '60s. They were inducted in 2015 into the Country Music Hall of Fame and Museum after Jim Ed's death earlier that year. After scoring a No. 1 hit "The Three Bells," the group disbanded in 1968 as Jim Ed and Maxine pursued solo careers. All three reunited in the '80s and again in 2006 for a PBS special Country Pop Legends. Offstage, Bonnie Brown notably once broke up with a young Elvis Presley "because he was, she said, a lousy kisser." - AP, 7/16/16.
According to a report in the U.K. paper The Sun, Mick Jagger is about to become a dad for the eighth time, as his current girlfriend Melanie Hamrick is reportedly three months pregnant. Jagger, 72, and Hamrick, a 29-year-old ballet dancer, have been dating for the past two years. A source close to the couple says they're "surprised and happy" for the impending arrival, and that Mick isn't "fazed" by the news, even though he already has seven children with four other women, including four kids with his former longtime partner, supermodel/actress Jerry Hall. Jagger and Hamrick were first noticed together on a hotel balcony in Switzerland in June 2014, just three months after Jagger's fashion designer L'Wren Scott tragically committed suiced. In May, Jagger's Rolling Stones bandmate Ronnie Wood and his wife Sally Humphreys became the parents of twin girls. - WENN.com, 7/14/16......
Aerosmith guitarist Joe Perry was hospitalized on July 10 after having a health scare as he was performing with the superband Hollywood Vampires during their performance at the Coney Island Ampitheater in Brooklyn. Perry, 65, was forced to leave the stage as the band performed a cover of Spirit's "I Got a Line on You." After the incident, fans and fellow artists tweeted their support for Perry, who is said to be in stable condition, including Aerosmith frontman Steven Tyler, who on July 13 said he is "really concerned" about his longtime bandmate. "It's starting to scare me a little bit," said Tyler. "I know they're putting out nothing, but he's recovering, he's really good, he fainted, exhaustion. But I know my brother. He's just about the only other guy that's as passionate about his art as I am," added Tyler, who is on the road promoting his new album We're All Somebody From Somewhere. Tyler also noted that he "knows how to maintain my career, my health" [but] "I don't think [Joe] knows how to... I think he's out there and someone's overbooking him." Perry is currently off the Hollywood Vampires tour, though a statement was released promising that he'll "rejoin his fellow Vampires on stage again soon." In addition to Perry, the Hollywood Vampires is comprised of Alice Cooper, Ian Hunter, Johnny Depp and Matt Sorum, and the band was forced to cancel a July 11 televised performance on The Late Show With Stephen Colbert. In other Aerosmith-related news, Steven Tyler's daughter, actress Liv Tyler, gave birth to her third child, a daughter named Lulu Rose, on July 9. Tyler is engaged to sports agent David Gardner, and the couple are also the parents of a one-year-old son, Sailor Gene. Tyler, 38, also has an 11-year-old son, Milo, from her marriage to British rocker Royston Langdon. - Billboard/WENN.com, 7/13/16...... Late soul superstar Marvin Gaye's three children have given their blessing to a planned documentary on Gaye called Marvin, What's Going On? that will focus on his 1971 classic LP What's Going On. "We would like to express our excitement about the upcoming documentary feature film about our father and the creation of his amazing 'What's Going On' album," Gaye's children -- Nona, Marvin III and Frankie Gaye -- told Variety in a statement. "We are proud that his relevance remains intact, and we look forward to being a part of this cinematic journey." The documentary, which is being developed by Noah Media Group and Greenlight, will be "the defining portrait of this visionary artist and his impeccable album," according to the documentary's producers. It is expected to begin shooting later in 2016 in Detroit, Los Angeles and Washington, and feature never-before-seen footage as well as interviews with Motown's "top stars." - Billboard, 7/14/16......

In addition to his groundbreaking musical talent, late rock icon David Bowie also had a keen eye for fine art and modern British classics, and he amassed a collection of more than 400 objects d'art over his lifetime. Now Sotherby's Fine Art Auctions has announced it will publicly display the Bowie-owned paintings by "many of the most important British artists of the 20th Century" in November before putting them under the hammer in a three-part sale. The "Bowie/Collector" collection will be exhibited from Nov. 1-10 at Sotherby's in London, with review exhibitions also to be held in New York, Los Angeles and Hong Kong. "Art was, seriously, the only thing I'd ever wanted to own," Bowie told the New York Times in 1998. "It can change the way that I feel in the mornings." Meanwhile, Bowie's final album Blackstar, which was release on Jan. 8 and only two days before his death, has been named the best selling vinyl LP of 2016 to date. According to the vinyl publication The Vinyl Factory, Blackstar has sold 57,000 copies on vinyl so far this year, ahead of Adele's latest effort 25, which has sold 36,000 vinyl copies. - Billboard/NME, 7/14/16...... Pink Floyd's David Gilmour played his first ever concert at the historic Pompeii Ampitheatre in Italy on July 10. The 2,600 strong crowd was treated to an audio visual spectacle featuring lasers, pyrotechnics and a setlist featuring songs from throughout Gilmour's career, including the Pink Floyd classics "The Great Gig in the Sky" and "One of These Days" as well as selections from his latest solo album, Rattle That Lock. The ancient Roman stone ampitheatre was famously buried in ash when Mount Vesuvius erupted in AD 79, and only uncovered after the Second World War. In 1971, Gilmour and the other members of Pink Floyd played there, with no audience present, for their 1972 concert film Pink Floyd Live at Pompeii. Gilmour's 2016 Rattle That Lock World Tour will continue in Italy, Germany, France and Belgium before wrapping with a five night stand at the Royal Albert Hall in London. - New Musical Express, 7/11/16...... An unexpected power cut during a Bruce Springsteen and the E Street Band concert in Paris on July 11 forced the New Jersey rocker to keep the crowd entertained by signing autographs and chatting with fans in close proximity to the stage, even joining his bandmates for an impromptu conga line. Once power was returned to the AccorHotels Arena after 20 minutes, The Boss launched into a rendition of his 1984 hit "Dancing in the Dark." The concert was the first of two gigs at the venue, with the band also performing there on July 13 before heading to Rome on July 16 to continue the European leg of his The River tour. - NME, 7/12/16...... Meat Loaf says he's signed up to a diet and fitness regime after he recently collapsed on stage during a gig in Canada. Meat Loaf, whose real name is Marvin Lee Aday, was playing a concert in Edmonton, Alberta when the incident occurred. He had previously cancelled shows in Moose Jaw and Calgary earlier in the week due to illness. "I'm okay. Weak. I've gotta go to physical therapy," Meat Loaf told Classic Rock magazine. "I had back surgery and knee surgery within the last two years, and the knee surgery failed, so I haven't been able to work out on tour." He added that he is now on a diet and has "lost getting close to 20 pounds now... So we're trying to watch out for my health and make it easier onstage." Meat Loaf says he plans to lose another 15 before he takes his tour to the U.K. behind his forthcoming album, Braver Than We Are. - New Musical Express, 7/11/16......
The lyrics of Stevie Wonder's song "As" were quoted by Dallas Police Chief David Brown during a memorial service for five Dallas police officers who were fatally shot by a deranged gunman on July 7. Chief Brown said, among other lyrics: "Just as hate knows love's the cure, you can rest your mind assure that I'll be loving you always." Brown received a long, loud standing ovation from those in attendance. The five who died were shot during a protest against the police killings of black men in Louisiana and Minnesota. Nine officers and two civilians were injured in the attack. Three days later on July 10 during a concert in the UK in Hyde Park for the British Summertime Festival, Stevie Wonder urged his fans to choose "love over hate" and expressed dismay over the troubles in the world. Wonder played his 1976 Grammy-winning album Songs in the Key of Life during the show, and at the start he told fans he loved them all in these difficult times, and asked them to live in positivity. "The songs and the words that we talk about, those conditions still exist in the world and that hurts my heart," he said. The Motown icon played for over two hours to a sellout London crowd of 65,000 people, closing this year's British Summertime series. - AP, 7/12/16...... Stuart "Woody" Wood, the guitarist with the recently reunited Bay City Rollers, announced on July 9 on his Facebook page that his concert later that evening at Scotland's T in the Park Festival in Perthshire would be his last with the band. Wood, 59, reunited with orginal BCR vocalist Les McKeown and bassist Alan Longmuir in Dec. 2015, and the three were reportedly working on new music with manager John McLaughlin. "Hi All...just to say TITP is my last gig," Wood posted on his Facebook page. "Disappointed is an understatement but outwith my control. Details will follow in due course...love as always,Woody x." Wood later denied rumours that his exit was due to health problems or otherwise. Les McKeown is set to release a new collection of music, Les McKeown: The Lost Songs, on Aug. 22 through iTunes and will continue to tour throughout the year with his group. - Billboard, 7/10/16...... British pop star Cliff Richard is reportedly planning a comeback after recently being cleared of charges of historical sex offences by U.K. authorities. A source close to Richard said the musician is "going to release his new album this year now that he's cleared his name... He's had it on hold for years now throughout this ordeal." In June, the Crown Prosecution Service confirmed that Richard would not face charges after their investigation, which began in 2014, yielded "insufficient evidence to prosecute." "I have always maintained my innocence, co-operated fully with the investigation, and cannot understand why it has taken so long to get to this point," Richard said at the time. - NME, 7/12/16...... Organizers of the Rewind 80s Festival have announced the lineup for the 2016 edition of the annual concert series. The three star-studded festivals will include headline performances from such '80s acts as Adam Ant, Rick Astley, ABC, Big Country, Leo Sayer, Thomas Dolby and The Beat at Rewind Scotland, which takes place from July 22-24. For Rewind North, which occurs on Aug. 5-7, headliners include Thompson Twins' Tom Bailey, UB40, Go West and Nik Kershaw. The Rewind South edition, taking place on Aug. 19-21, will feature Lloyd Cole, Rick Astley, Adam Ant, Marc Almond and Roland Gift, among others. - Noble PR, 7/12/16......
Chaka Khan released a statement on July 10 announcing that she and her sister, Yvonne Stevens, also known as Taka Boom, have both entered a drug rehabilitation program to battle their addictions to prescription drugs. Khan, 63, said the recent death of Prince motivated her to seek treatment and that said she has been battling an addiction to the same medication that led to Prince's untimely death on Apr. 21. "Unfortunately, I will miss concert appearances over the summer," she said. "However, it's vital that I put my health and well-being first. I know that I am disappointing some of my fans, but I also know they would want me to recover and be well and healthy." Khan said that she and her sister "agreed we would take this journey together and support each other through the recovery." The Grammy-winning Khan had one of her biggest hits with the Prince-penned song "I Feel For You," and the two were longtime friends. An autopsy found that Prince died of an overdose of fentanyl, a powerful opioid painkiller. - AP, 7/10/16...... The Federal Bureau of Investigation announced on July 12 that it was closing the books on the unsolved case of the '70s hijacker known as D.B. Cooper, reasoning that its crime-fighting resources would be better used elsewhere. The famous case began on Nov. 24, 1971, when when a dark-haired man who called himself Dan Cooper, dressed in a business suit and tie and believed to be in his mid-40s, boarded a Northwest Orient Airlines flight in Portland, Oregon, bound for Seattle. After take-off, the man handed a flight attendant a note claiming he had a bomb in his briefcase and opened it to show a mass of wires and red sticks, according to the FBI's account of the incident. The aircraft safely landed in Seattle, where the man freed 36 passengers in exchange for $200,000 in cash from the airline and four parachutes, but kept several crew members aboard as the plane took off again, ordered this time to fly to Mexico City. At some point during that flight, at an altitude of about 10,000 feet (1.9 miles), the man executed one of the most flamboyant getaways in criminal history, leaping out of the back of the plane into the night with a parachute and the ransom money. Whether Cooper survived the jump over a rugged, wooded landscape somewhere between Seattle and Reno, Nevada, has never been confirmed, and his true identity has never been established. The FBI said that evidence obtained during the course of the investigation "will now be preserved for historical purposes at FBI headquarters in Washington, D.C." - Yahoo News, 7/12/16...... Oscar-winning director Michael Cimino, best known for the 1978 Vietnam war epic The Deer Hunter, died on July 2 at age 77. Preceding Apocalypse Now and Platoon, the acclaimed The Deer Hunter was one of the earliest big-budget studio films to earnestly grapple with the war in Vietnam and starred Robert De Niro, Christopher Walken and John Savage as three steelworker best friends from blue-collar Pennsylvania who go off to Vietnam and are all indelibly scarred in their own ways. Cimino's 1980 film Heaven's Gate, on the other hand, was a $44 million financial flop that turned the hot writer-director into a bruised and buried scapegoat. - Entertainment Weekly, 7/10/16.
On July 7 Paul McCartney posted a "throwback" photo of his Beatles bandmate Ringo Starr to Twitter to mark Ringo's 76th birthday on the same day. The photo, thought to be taken during the recording of McCartney's 1981 solo LP Tug of War, shows the pair together at AIR Studios in the Caribbean island of Montserrat. "Paul and @ringostarrmusic at AIR Studios, Montserrat. Photo by Linda McCartney #ThrowbackThursday #TBT pic.twitter.com/LBEuX7tjMn," the post reads. Meanwhile, a former Ludwig drum kit of Ringo's has sold at auction for $2.2 million at a Juliens Auction in Beverly Hills, Cal. The 1963 Ludwig Oyster Black Pearl three-piece kit was used to record some of the Beatles' earliest tracks, including "Can't Buy Me Love," "She Loves You," "All My Loving" and "I Want to Hold Your Hand," with Starr playing the kit for more than 200 performances between May 1963 and Feb. 1964. A percentage of the sale of the kit, which was owned by Clive Edwards, will go to Ringo Starr's Lotus Children Foundation. - New Musical Express, 7/7/16......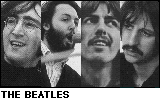 In other Beatles-related news, John Lennon's copy of a 1977 document that ended the Beatles' stormy relationship with Allen Klein is being put up for sale through the company Moments In Time, with an asking price of $95,000. When the Beatles, solo artists at the time, decided not to renew Klein's contract with Apple Corps Ltd. in 1973, Klein promptly sued them for $19 million (roughly $75.3 million today). The settlement, dated Jan. 8, 1977, ruled that Apple had to pay Allen Klein and ABKCO just over $5 million (or roughly $19.8 million now) while Klein had to pay out a total of $800,000 (roughly $3.2 million now). The agreement said that it released Apple "from any liabiity whatsoever" related to the relationship of the Beatles and Klein. Paul McCartney, who never allowed himself to be represented by Klein as part of the Beatles, was not involved in the suit or the settlement but, according to his father-in-law Lee Eastman who represented him at the time, "was delighted to see his friends end this problem." The other three Beatles began their relationship with Klein on Jan. 28, 1969, at a meeting with Lennon and Yoko Ono at the Dorchester Hotel. McCartney's refusal to be associated with Klein became a major cause of friction between the Beatles, leading to their split in April 1970. - Billboard, 7/8/16...... Elsewhere on the Fab Four front, the traveling Beatles exhibit Ladies and Gentlemen: The Beatles! has opened at the Grammy Museum at L.A. Live. The exhibit, which colorfully details the Fab Four's game-changing impact on pop culture and features more than 400 items of rare photos, clothing and tour artifacts, will be on display through Sept. 5. The exhibit will then travel to Little Rock, Ark., at the William J. Clinton Presidential Center. It first opened at the New York Public Library for the Performing Arts in 2014, also making stops at the Grammy Museum Mississippi, the LBJ Presidential Library in Austin, and the Woody Guthrie Center in Tulsa, Okla. - Billboard, 7/7/16...... Movie studio SudioCanal has announced it is nearing completion of the restoration of the sci-fi classic The Man Who Fell to Earth, which stars David Bowie as a humanoid alien from a distant planet on a mission to take water back home, to mark the film's 40th anniversary. The 1976 Nicolas Roeg-directed movie, which is being restored in 4K and is arguably the late rocker's most iconic turn on the big screen, will also be released theatrically in the UK on Sept. 9 by Park Circus. - The Hollywood Reporter, 7/7/16...... A US chart record for the most consecutive weeks for a Number One album and song in the charts that was set by Michael Jackson has been equalled by Toronto rapper Drake. Drake's Views and "Once Dance" have remained on the chart for seven consecutive weeks, with Jackson being the only other solo male artist to achieve that feat, with Thriller and "Billie Jean," in 1983. However Whitney Houston and the Beatles have both had longer runs in the US charts, each having simultaneous Number Ones in the album and singles charts for 12 consecutive weeks. - NME, 7/6/16......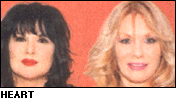 Heart released its 16th album and first new release in four years, Beautiful Broken, on July 8 via Concord Records. Beautiful Broken features new songs written by sisters Ann and Nancy Wilson, and sees the siblings revisit some of their favorite catalog tracks in fresh recordings as well as a title track featuring guest vocals from James Hetfield of Metallica. "There is really a seventies feel to this record both in the sound, and the way we got to the emotional core of each song," Nancy Wilson said in a statement. "We picked songs that we always wanted to re-do, plus we've added three new tracks. On both new and old, we have the band playing together the way we used to. This is classic Heart." The LP features previously released songs that have been reworked, including "City's Burning," "Down on Me" and "Sweet Darlin'," and the title track was originally a bonus song on Heart's previous album, Fanatic, but the new version is an almost entirely new song with vocals and some new lyrics from Hetfield. "It blows the previous version [of "Beautiful Broken"] out of the water," Nancy Wilson says. "James just took the song on, and what he added was perfect with a bite and a rock accent." The LP was co-produced by Nancy and Heart bassist Dan Rothchild, who says his goal was to recapture the band's live feel in the studio. "On these classics, some of which had suffered from eighties-era over-editing-production-curse, we stripped the paint off and found the beauty underneath," he said. Four of Beautiful Broken's songs feature string arrangements from Paul Buckmaster, who has worked with Elton John and the Rolling Stones. Heart is currently on tour behind the new album with fellow Rock & Roll Hall of Fame members Joan Jett and Cheap Trick. - Billboard, 7/6/16...... Warner/Chappel Music, the publisher in the recent Led Zeppelin "Stairway to Heaven" trial, is seeking nearly $800,000 in in attorneys' and expert witness fees after a June 16 opinion directed lower judges to consider awarding attorneys' fees to prevailing parties in copyright cases by examining factors like "frivolousness, motivation, objective unreasonableness, and the need in particular circumstances to advance considerations of compensation and deterrence." Warner/Chappel says it takes issue with the way the plaintiff, Michael Skidmore, "tried to tar 'Stairway to Heaven' and its authors, Jimmy Page and Robert Plant" and says it "successfully defended plaintiff's attempt to wipe 'Stairway to Heaven' off the map and, in doing so, defendants furthered the important copyright purpose of enriching the general public through access to creative works." A hearing on the request is scheduled for Aug. 8. - Billboard, 7/8/16...... It appears that AC/DC will be thinning its ranks once again with the announcement by bassist Cliff Williams that he plans to retire after the Aussie rockers' current Rock or Bust tour. Speaking to the Southwest Florida publication Gulfshore Life for a feature about rockers who live in the area, Williams, 66, said that being in AC/DC is "what I've known for the past 40 years, but after this tour I'm backing off of touring and recording." "Losing Malcolm, the thing with [drummer] Phil [Rudd, who had legal difficulties] and now with [singer] Brian [Johnson, who stepped aside this year due to hearing loss]", it's a changed animal. I feel in my gut it's the right thing." Williams' decision comes just after AC/DC played a string of European dates with Guns N' Roses singer Axl Rose filling in for Johnson on the band's 2016 tour. Should Williams retire, it would leave guitarist Angus Young as the only original member of the group. - NME, 7/8/16......
Fleetwood Mac has announced it will give its lone 2016 live performance at the Los Angeles Dodgers' second annual Blue Diamond Gala at Dodgers Stadium on July 28. The band will close out the night with a set from centerfield, following a blue carpet entrance (in honor of the Dodger colors) and a ceremony honoring Vin Scully, the iconic Dodgers announcer who plans to retire at season's end. All proceeds from the evening, which will also include Dodgers players and coaches, will go towards the Los Angeles Dodgers Foundation, which benefits underprivileged local communities. In 2015, Fleetwood Mac wrapped its lengthy On With the Show Tour, which saw the reunion of its '70s "classic" lineup of Christine McVie, Lindsey Buckingham, Stevie Nicks, Mick Fleetwood and John McVie. All five will perform at the Dodger gala. - Billboard, 7/5/16...... Former Pink Floyd guitarist David Gilmour has been made an honorary citizen of Pompeii, Italy, as his tour hits the city's Amphitheatre Of Pompeii on July 9. The venue is the oldest Roman amphitheatre in the world, and where Pink Floyd played an infamous concert in 1971, later showcased in the 1972 documentary Pink Floyd: Live at Pompeii. Pompeii mayor Ferdinando Uliano bestowed the citizenship on Gilmour as he returned to the ancient city. Meanwhile, it has been announced that late founding Pink Floyd member Syd Barrett, whom Gilmour replaced in Pink Floyd, will be the subject of a series of events in his hometown of Cambridge later in 2016. An unreleased film about the musician made by Anthony Stern, a former school friend of Barrett's, titled Get All that Ant?, will be screened for the first time on Oct. 21 during the Cambridge Film Festival, while fans will be able to embark on Barrett-themed walking tours. Get All that Ant? is comprised of film footage, stills and archive footage produced during the '60s in Cambridge, London and San Francisco. Tickets for the fim screenings and the walking tours will be available from the Cambridge Live website. - New Musical Express, 7/7/16.
With a rare live performance of the Simon & Garfunkel classic "Bridge Over Troubled Water," Paul Simon wrapped the US leg of his 2016 tour in his home borough of Queens, N.Y., on June 30. "I don't usually sing this song, but, well, we'll see," Simon said during his final encore. The song was particularly appropriate since the concert had been delayed by an hour due to heavy rain and tornado warnings earlier that morning. When the show eventually began, Simon told the crowd he'd try to slip a few extra songs in to compensate for the delay. In late June, Simon told the New York Times that "Showbiz doesn't hold any interest for me" and that he is considering retiring from music when his current tour, which hits Europe this fall, comes to an end. Stranger to Stranger, his new album, is the singer/songwriter's first No. 1 since 1990's Rhythm of the Saints. - New Musical Express, 7/3/16......
Speaking of concert firsts, David Gilmour has performed the 1971 Pink Floyd Meddle cut "One of These Days" for the first time in more than two decades. Playing a steel guitar, Gilmour tackled the space-rock classic, in which drummer Nick Mason says, "One of these days I'm going to cut you into little pieces" at the very end, during his European tour opener at Freedom Square in Wroclaw, Poland. Gilmour, who performed his first stage show of any kind in 10 years at the Hollywood Bowl on Mar. 24 as he opened a US tour, also treated fans to such Floyd standards as "Wish You Were Here", "Run Like Hell", "Time," "Shine On You Crazy Diamond" and "Comfortably Numb," as well as "Dancing Right In Front Of Me" from his latest solo LP Rattle That Lock. When his tour hits Italy, Gilmour will play Pompeii, where he'll do two nights in the city where Pink Floyd taped their 1972 concert documentary, Live at Pompeii. - Billboard, 7/1/16...... In a new interview with Rolling Stone magazine, Aerosmith guitarist Joe Perry denies that Aerosmith is splitting up after their next tour and that he never could imagine doing a "farewell tour." "At this point in our lives and career, maybe it is time to say 'OK, it's the end of this era -- but there's a new era on the horizon.' So I don't know if I'm comfortable saying 'final tour' and making a big deal out of it," Perry said, while noting that "If it was going to happen, we're closer to it than any other time in our insane career." Perry's comments come a week after frontman Steven Tyler told DJ Howard Stern that the next Aerosmith shows will be a farewell tour, commenting that: "We're doing a farewell tour, because it's time. We've never done that." Aerosmith is set to play the Kaaboo Festival in California on Sept. 16, before launching a 10-date tour of South America which wraps in Mexico City on Oct. 27. Tyler's new solo LP, We're All Somebody From Somewhere, hits stores on July 15. Perry is currently on tour with the supergroup Hollywood Vampires, which also features Alice Cooper and Johnny Depp. - New Musical Express, 7/4/16......
The UK's Official Charts Company has revealed that Queen's 1981 compilation Greatest Hits is the best-selling album of all time in Britain. The OCC reports the album has sold 6.1 million copies in Britain, and is the only album to sell more than 6 million on the isle. "What a great bit of news to wake up to," Queen's Brian May said of the achievement. "The most popular album? Well, I always thought the band showed promise, but this is beyond our boyhood dreams. Thanks, folks," he added. The album is followed by ABBA's 1992 compilation Gold: Greatest Hits (5.2 million), and the Beatles' Sgt. Pepper's Lonely Hearts Club Band (the best-selling non-compilation LP with 5.1 million). Other '70s artists making the Top 10 include Michael Jackson's Thriller at No. 6, Pink Floyd's Dark Side of the Moon at No. 7, and Dire Straits's Brothers in Arms at No. 8. Jackson's Bad and Queen's Greatest Hits II were good for the 9th and 10th spots. The 2016 chart is the 60th anniversary of the OCC chart, with the first being published in 1956 with Frank Sinatra's Songs for Swingin' Lovers grabbing the top slot. - NME, 7/5/16...... Attorney Francis Malofiy, who was on the losing side in the recent Led Zeppelin "Stairway to Heaven" copyright trial, has been suspended from practicing law for flouting courtroom protocol during the trial. Malofiy had been subjected to repeated judicial scrutiny during the proceedings, and an appelate panel ruled on June 30 that Molofiy violated "various rules of conduct" in 2015 after he "tricked" unrepresented co-defendant William Guice into signing an affidavit without consulting a lawyer, and he won't be practicing law again until the fall. After the jury ruled in Led Zeppelin's favor in the six-day trial on June 23, Malifoy said he lost on a technicality and hinted at an appeal, however he won't be representing plaintiff Michael Skidmore should he decide to appeal the case soon. - The Hollywood Reporter, 6/30/16...... A Ludwig drum kit used by the Beatles to record "Love Me Do" is being auctioned off, with a starting bid of $150,000. The kit was played by one time Beatles drummer Andy White as he briefly sat in for Ringo Starr during the recording of the track in 1962. White, a top session drummer who passed away on Nov. 11, 2015, at age 85, reflected on the recording session during a 2012 interview with the BBC. "From the drum sound I can tell that I was on (the album) Please Please Me, because it was a vastly different sound to Ringo's drum set at that time." This was before he got the Ludwig kit. "Each drummer gets an individual sound, first of all by the way they tune the drums and then by the way they play the drums," he added. The drum kit comes from the personal collection of Clive Edwards. - NME, 6/30/16......
Drummer Ginger Baker of Cream has undergone open heart surgery after being diagnosed with a heart condition in March. Baker, 76, suffered a fall at his home at that time and revealed he was due to face the surgery, adding he hoped to be able to carry on drummer. "There are two options for surgery. Depending on how strong my old lungs are, they may do both. The doctor says he's going to get me playing again," he said. Leda Baker, Ginger's daughter, said her dad is "on the road to recovery" and was able to have a conversation the day after his surgery. Baker founded Cream in 1966 with Eric Clapton and bassist Jack Bruce, and the trio released four albums including the influential Disraeli Gears before splitting in 1968. The power trio reformed for four gigs at London's Royal Albert Hall in 2005, before Jack Bruce's death in 2014. Baker's 18 solo albums include his latest effort, 2014's Why. - NME, 7/5/16...... The National Recording Registry of the Library of Congress has named Motown legend Smokey Robinson as its next recipient of the Gershwin Prize for Popular Song, which honors a living musician's lifetime achievement in promoting songs as a means to cultural understanding, inspiring new generations and entertaining audiences. "It gives me such joy and gratitude to be included among the past recipients of this most prestigious songwriting award," Robinson said in a statement. David S. Mao of the Library of Congress described Grammy winner Robinson as the "poet laureate of soul" and noted he was "a master at crafting lyrics that speak to the heart and soul, expressing ordinary themes in an extraordinary way... It is that quality in his music that makes him one of the greatest poetic songwriters of our time." Robinson, whose hits with The Miracles include "The Tracks of My Tears," "I Second That Emotion" and "The Tears of a Clown," will accept the award in Washington, D.C., in November. - Billboard, 7/5/16...... Debbie Rowe, the ex-wife of Michael Jackson and the mother of two of Jackson's oldest children, has reportedly been diagnosed with breast cancer. Rowe, 57, will undergo surgery in the near future to treat the disease, according to multiple reports. Jackson and Rowe were married from 1996 to 1999. Paris Jackson, one of the children, has been estranged from Rowe for over a year. - WENN.com, 7/4/16...... Lisa Marie Presley, who recently filed for a divorce from her fourth husband Michael Lockwood, has amended her filing to reflect a legal separation instead. The court documents have now been changed to legal separation, meaning, unlike divorce, the couple will still be legally married, but living separately. Presley and Lockwood, a music producer, tied the knot in Japan in Jan. 2006. Lisa Marie has requested full custody of the pair's seven-year-old twin daughters, Harper and Finley. - WENN.com, 7/1/16......
Bruce Springsteen has written a new forward for the audiobook edition of Ron Kovic's 1978 memoir Born on the Fourth of July, which like Springsteen's famous song "Born In the U.S.A." is a scathing takedown of American imperialism. Springsteen actually befriended author/Vietnam War veteran Kovic long before his book was made into a Tom Cruise film in 1989. The new audiobook edition, which hit stores July 4, features Springsteen's voice reading his new forward at the start. In February, Springsteen announced he will be releasing his own long awaited autobiography, told in "disarming candor," in the fall of 2016. - Billboard, 6/30/16...... Brad Rading, the co-founder and former bass player for the Five Man Electrical Band, passed away in late June after a battle with throat cancer at the age of 69. A professional musician since his teens, Rading was a longtime fixture on the Ottawa, Canada, music scene, and was a founding member of the Staccatos, who scored a handful of regional hit singles in the '60s before changing their name toward the end of the decade and re-emerging as the Five Man Electrical Band. The group's largest success came in 1971 when "Signs" peaked at No. 3 in the U.S. and earned a gold certification from the RIAA. But the band splintered just as it seemed it was poised to break through, with Rading and drummer Michael Belanger departing during the recording of 1973's Sweet Paradise LP. Singer Les Emmerson revived the band name in 1986, and continues to perform with a revamped lineup. "Brian was warm, friendly, thoughtful, helpful. He did a lot of things for a lot of people," said current Five Man Electrical Band guitarist Brian Sim. "He was one of the best bass players I've ever played with."...... Danny Davis, a veteran music executive who worked with Motown, Phil Spector's Philles Records and Neil Bogart's Casablanca Records during his career, died June 22 in Palm Desert, Calif. He was 87. As Senior VP at Motown, Mr. Davis oversaw promotion of recorded music and personal appearances for Stevie Wonder, Diana Ross, Frankie Valli and the Four Seasons, Smokey Robinson and many others. Later while at Casablanca he helped boost the careers of Donna Summer, the Village People and Kiss. He also once served as VP of Promotion with Columbia's Screen Gems Music. - The Hollywood Reporter, 7/1/16...... Actress Noel Neill, best known as the first person to portray Lois Lane in a filmed adaptation of the Superman comics, diied on July 3 at her home in Tuscon, Ariz. She was 95. Ms. Neill's first turn as Clark Kent's love interest was in the 1948 movie Superman, opposite Kirk Alyn as the titular hero. Both she and Alyn reprised their roles for the 1950 film Atom Man vs. Superman. By the 1950s, she took Lois Lane to the small screen in the TV series Adventures of Superman starring George Reeves. Ms. Neill went on to have cameos in several Superman films, playing Lois Lane's mother in the 1978 Christopher Reeve-led Superman and 2006's Superman Returns with Brandon Routh. The Minnesota-born actress, who began her career as a singer in Bing Crosby's band, was memorialised in the real-life city of Metropolis, Ill., in 2010, where a bronze statue of Lois Lane stands. - WENN.com, 7/4/16.
Speaking to The New York Times, Paul Simon says he's seriously considering retiring from performing and recording, just days after the 74-year-old scored his highest-ever chart debut as a solo artist with his new LP Stranger to Stranger. "It's an act of courage to let go," he said. "I am going to see what happens if I let go. Then I'm going to see, who am I? Or am I just this person that was defined by what I did? And if that's gone, if you have to make yourself, who are you?," he added. And while Simon is surely one of the most famous singer/songwriters of his generation, he told The Times that fame can be dangerous: "I've seen fame turn into absolute poison when I was a kid in the '60s. It killed Presley. It killed Lennon. It killed Michael Jackson. I've never known anyone to have gotten an enormous amount of fame who wasn't, at a minimum, confused by it and had a very hard time making decisions." Simon's 2016 summer tour is set to wrap with the second of two concerts on June 30 at Forest Hills Tennis Stadium in Queens, the borough where Simon was raised and met a young Art Garfunkel, the other half of the Hall of Fame inducted vocal act Simon & Garfunkel. This fall, Simon will tour Europe beginning with an Oct. 17 show in Prague, Czech Republic, just four days before he turns 75. In 2017, he says he'll travel and drift, possibly with his wife Edie Brickell if her schedule allows. - Billboard, 6/30/16......

Surviving Bee Gees member Barry Gibb has signed a new recording deal with Columbia Records and will release his second solo album on the label this fall. "This is a dream come true for me," Gibb said in a statement. "It's a new chapter in my life. I always hoped one day that the Bee Gees would be with Columbia or indeed Sony so, it's a great joy for me to start again this way with such great people." Gibb, who returned to live performing in 2013-14 with his Mythology Tour behind a Bee Gees anthology release, has sold tens of millions of albums with his two late brothers Robin and Maurice Gibb as the Bee Gees, most of which were released through Polydor and Atco. "I will never forget my brothers, they will always be a part of everything I do," Gibb said also said in his statement. "Our dream came true." Barry Gibb also helped the UK band Coldplay close the Glastonbury 2016 festival on June 26 with a rendition of "Stayin' Alive." - Billboard, 6/29/16...... The London recording studio owned by Pink Floyd where the band laid down tracks for all of their 1977 album Animals as well as parts of 1979's The Wall is to be converted into flats. Britannia Row in Islington, housed in a Victorian warehouse, was owned by all four members of Pink Floyd, before drummer Nick Mason assumed full ownership after Roger Waters departed from the band. Eventually, Mason moved Britannia Row's recording equipment several miles away to Fulham before selling it to commercial building manager Consortia in the early 1990s. Consortia continued to rent the studio, with Jimmy Page and Robert Plant recording their 1998 LP Walking Into Clarksdale there (it can be seen in the video for that album's single "My Bucket's Got a Hole in It"), as well as other artists including Manic Street Preachers, Bjork, Richard Ashcroft and the Charlatans also recording there. The Islington Council has approved plans to turn two floors of the building into luxury rental space, but say they don't want the whole of the building to be given over to residential space. "We have lost a huge amount of small business space because developers can make much more money converting spaces into residential," one official said. - New Musical Express, 6/30/16...... In late June, the Beatles authorized a new Cirque Du Soleil video for "While My Guitar Gently Weeps" to mark the tenth anniversary of the Cirque Du Soleil Beatles show, "The Beatles Love." The show, which opened in 2006, has been hosted by the Mirage Hotel in Las Vegas for 10 years now. The remix on the video is the "Love Version" of "While My Guitar Gently Weeps" and centers on string arrangements made by Beatles producer Sir George Martin for the Love album accompanying Cirque Du Soleil's show. Released in 2006, Love was among the final productions completed by Martin before his death in March 2016. First released in 1968 on the Beatles "White Album," While My Guitar Gently Weeps" features lead guitar from an uncredited Eric Clapton and was inspired by Harrison's interest in the Chinese philosophical book I Ching about the concept of fate and interconnectedness. - New Musical Express, 6/29/16......

In other Beatles-related news, a shirt soaked with the blood of John Lennon has sold at auction for $40,819. The white button down shirt was worn by concierge Jay Hastings as part of his uniform while he was on duty at The Dakota building in New York on Dec. 8, 1980, the fateful day the rock icon was assassinated by deranged fan Mark Chapman as he and wife Yoko Ono entered the porch of The Dakota to go up to their flat. According to Hastings, Lennon stumbled into the entranceway of his station after being shot twice in the back and twice in the shoulder, where Hastings covered Lennon with his suit jacket. In his attempt to aid the ailing star, some of Lennon's blood seeped into the shirt on its chest and sleeves. Hastings says he recently decided to sell the macabre item at auction, where it was expected to reach in the region of $9,216 in the June 25 Heritage Auctions sale. It eventually sold for a staggering $40,819, according to Britain's Daily Mirror newspaper. Garry Shrum of Heritage says that Hastings "kept this shirt all these years and never really spoke about it... It has just been sitting in a drawer for years and now he is getting older he felt it was time to sell it." Shrum also insists that Hastings isn't exploiting John Lennon's death: "He is telling the story of how he tried to help John Lennon in the last few minutes of his life." The auction sale also included a copy of the album Double Fantasy - which includes a handwritten message that reads: "To Jay, Love John Lennon Yoko Ono," as well as a 1978 Thanksgiving card from John and a 1980 typed letter from Yoko thanking the staff of the building for their help two weeks after the singer's death. The buyer of Hastings' collection has apparently chose to remain anonymous. Also sold in a Heritage auction in Beverly Hills is a small lock of David Bowie's hair that was clipped by Wendy Farrier in 1983 so it could be used for his waxwork at Madame Tussauds in London. Farrier had kept the lock of hair, which sold for around $18,500, in a frame for 33 years. - WENN.com/The Hollywood Reporter, 6/27/16...... The online auction site eBay is sponsoring a three-day auction event beginning on June 29 that includes 1,700 lots full of pop-culture memorabilia, including the ruffled silk shirt worn by the late Prince in his movie Purple Rain (starting bid: $3,000), and the motorcycle jacket he wore in the same movie (starting bid: $6,000). Bidding on the auction, which also includes items of clothing worn by such stars as Marilyn Monroe, Britney Spears and Daniel Craig, will take place through 11:00 a.m. PT July 1 on eBay. - The Hollywood Reporter, 6/28/16...... Speaking of Prince, newly-revealed secret recordings made by Michael Jackson in an interview with a UK paper indicate that Jackson wasn't quite as chummy with Prince as he would have everyone believe as the two music mega-stars battled for chart supremacy in the 1980s. In the recently unveiled recording, made in 1988 with The Daily Mirror paper during the writing of Jackson's autobiography Moonwalker, the Gloved One makes clear his dislike for the Purple One. "I have proven myself since I was real little. It's not fair. He feels like I'm his opponent," Jackson told the interviewer. "I hope he changes because boy, he's gonna get hurt. He's the type that might commit suicide or something." Jackson also bristles at comparisons to Prince and himself in the secretly recorded conversation, shared for the first time by the Daily Mirror. "I don't like to be compared to Prince," he says, bluntly. The King of Pop then goes on to describe Prince as "one of the rudest people I have ever met," and says that he had been "mean and nasty to my family." The rivalry has also been confirmed by producer LA Reid, who revealed in his memoirs earlier in 2016 that one of Michael Jackson's hobbies "was laughing at videos of Prince making mistakes." - NME, 6/26/16......
Glenn Symmonds, a former drummer in Eddie Money's band, has added claims of sexual harassment to an age and disability wrongful termination lawsuit he first filed against Money in October 2015. Money says his First Amendment right to artistic expression trumps a claim from Symmonds that he was axed because of his age and disability, according to an anti-SLAPP motion to strike a portion of the complaint filed on June 29 in Los Angeles County Superior Court. For now, Money's attorneys are only addressing the initial complaint that Symmonds was illegally fired because of his age and complications of bladder cancer and a back injury. "Even though Symmonds' claim is frivolous, it raises serious First Amendment concerns," states the motion. "The performance of music is a fundamental First Amendment right. Eddie's choice of the members of his band furthers and is directly connected to this right." Money says the events resulting in the lawsuit were sparked by his decision to tour with his children for the summer of 2015, which he argues is protected artistic expression. The rocker intended to rehire the band after his family tour. Symmonds and his fiancee Tami Landrum responded with a "malicious and unwarranted attack" consisting of disparaging internet posts and threatening voicemails left for concert promoters, Money claims, and that's why the drummer wasn't rehired. Money has also turned to Facebook to tell his fans how he feels about the lawsuit. "Glenn Symmonds and his girlfriend are trying to damage my reputation not only as a professional entertainer, but as a husband and a father," the "Two Tickets to Paradise" singer writes. "Having something like that happen to you is like the Twilight Zone, so preposterous and downright evil." - The Hollywood Reporter, 6/29/16...... Cher has apologized for using a "bomb Emoji" in a tweet about the recent tragedy at the Istanbul Ataturk Airport in Instanbul, Turkey, on June 28. "In support of the victims of the attack that killed 41 people and wounded 239," Cher tweeted, then adding "WE ALL PRAY FOR INNOCENT PPL IN TURKEY AIPORT" along with a bomb emoji. Now, after receiving much backlash from her folowers for the emoji choice, Cher once again took to the service to apologize: "Been thinking about my Poorly Placed,Insensitively Timed 'bomb Emoji.' No ExcuseI'm Used 2 Using Emoji 2Help Say More Than 140 Letters.Sorry," she tweeted. The singer is known for using multiple emojis in her tweets and actively uses the social media site to share her thoughts to her more than 3 million followers on the current political climate around the world. - Billboard, 6/29/16...... Rod Stewart's current "Hits Tour" of Europe, which is nearing the end of his eight-week trek through 11 European countries, is doing big business on the continent, with sales from four events in Sweden, Poland and England totaling $6.7 million, earning the tour a slot among the 10 top-grossing tours of the week. Stewart's tour ranks second to only Bruce Springsteen and the E Street Band's summer European jaunt, who slotted higher due to ticket sales totaling $14.9 million from two stadium dates on his current "The River Tour." Stewart kicked off his tour on May 14 at Amsterdam's Ziggo Dome, and it will continue through July 9, wrapping with an appearance at the Cap Roig Festival staged at an outdoor site on the Mediterranean Sea near Calella, Spain. - Billboard, 6/29/16...... Elvis Presley's daughter Lisa Marie Presley has filed for divorce from her fourth husband, guitarist Michael Lockwood, after the two were wed for more than 10 years. According to court documents filed on June 24 in Los Angeles Superior Court, Presley has been separated from Lockwood since June 10 and cites irreconcilable differences as the reason for the split. Presley and Lockwood were wed in Jan. 2006, and have 7-year-old twin daughters together. Presley was previously married to Danny Keogh, Michael Jackson and Nicolas Cage. - AP, 6/28/16...... In a recent interview with a country radio station, Charlie Daniels said the US "has enough gun control laws" and that "the laws we have now are not being enforced." "These guns laws are cosmetic... It's like taking cars away to stop car wrecks. It's the drunk drivers that are the problem. You'll clean it up by taking the bad drivers off of the road," added Daniels, who released his last album Live at Billy Bob's Texas, in Oct. of 2015. - Billboard, 6/28/16......
In other Southern Rock news, Lynyrd Skynyrd will be the subject of a new biopic written by the band's drummer Artimus Pyle. Named "Free Bird" after the band's biggest hit, the film will center around the 1977 plane crash that claimed the lives of their lead singer, Ronnie Van Zant, and their new guitarist Steve Gaines. Pyle co-wrote the script with the film's director, Jared Cohn, and filming is set to begin later in 2016. Pyle, who played with Skynyrd from 1974 until 1999, told Deadline.com: "The film's story, which is my story, is not just about the plane crash, but also about my personal relatonship with the genius that was Ronnie Van Zant. I loved him like a brother and still miss him to this day." Lynyrd Skynyrd still tours and are currently on a US run with Peter Frampton until September. - New Musical Express, 6/27/16...... Ozzy Osbourne, who will play his final series of concerts with Black Sabbath in the UK from Jan. 22 until Feb. 4, says he's disappointed Sabbath's final tour will be coming to an end and says he wanted to continue playing with the iconic heavy metal band. "It's not me that wants to retire, it's Black Sabbath," Osbourne says. "I'll be continuing my own musical thing. My wife is good at telling me partial information, but I know I'm not hanging my boots up for a while." Osbourne added that he couldn't persuade guitarist Tony Iommi to continue the tour beyond its contracted 80 shows. "Tony wants to do 80 shows and we're doing 80 shows. It's good enough, but I wouldn't mind extending the tour for another few gigs. There's a lot of people who won't get to see us, but I don't think it's going to happen," he said. Sabbath wraps up its current European tour on July 12 and returns for a final run through North America on Aug. 17, with late-year dates in South America before next year's end run in the UK. - NME, 6/28/16...... Keith Richards has signed on to host his own weekend of shows on the UK's BBC Four television channel. Richards' Lost Weekend of shows will air in the fall, and the BBC says it's likely to include "documentaries, films and live performances." Richards will introduce both night's shows in excerpts directed by Julien Temple. Temple has also directed a new documentary about Richards, Keith Richards -- The Origin Of The Species. The hour-long show, which BBC2 will screen in July, sees Richards talk about his childhood in post-war Kent. - NME, 6/29/16...... A new Jimmy Buffett musical, "Escape to Margaritaville," will have its world premiere at the La Jolla Playhouse in the San Diego area, producers announced on June 27. The limited engagement will begin previews on May 16, 2017, ahead of its opening night on May 28, and will play through June 25. "Escape to Margaritaville" will feature both original songs and Buffett classics. It tells the story of a tropical island resort and its charming bartender-singer who falls for a beautiful, career-minded tourist. - Billboard, 6/27/16...... Fans attending a Billy Joel tribute band show in Huntington, N.Y., on June 24 were treated to a real surprise -- an appearance by the Piano Man himself. Joel was in the audience with this wife, Alexis Roderick, when he decided to join the band Big Shot for a three-song set, including covers of the Beatles' "With a Little Help From My Friends," done Joe Cocker-style, the Rolling Stones' "Honky Tonk Women, and one of Joel's own biggest hits, "You May Be Right," which was blended with Led Zeppelin's "Rock and Roll." Joel told the crowd that he lives "down the road" from Huntington's Paramount Theater and decided to catch the show. - AP, 6/25/16...... After being a big hit at this year's Glastonbury Festival, Jeff Lynne's ELO have announced a show at London's Wembley Stadium on June 24, 2017, which is also the Saturday of next year's Glastonbury festival. Officially billed in full as "Jeff Lynne's ELO" due to copyright issues over the name between Lynne and his former bandmates, the band's tour ended with a homecoming show in Birmingham on June 24 before their slot on June 26 in the traditional "legends" slot of Glatsonbury. In 2015, Lynne and his new band released Alone in the Universe, his first album under an ELO name since the group split in 1986. - NME, 6/27/16...... Rob Wasserman, a versatile, Grammy-winning bassist, composer and producer who worked with such major rock artists as Lou Reed, Elvis Costello, Neil Young, Rickie Lee Jones and Bob Weir, died on June 29 after a battle with undisclosed health complaints. He was 64. A classical trained violinist, Wasserman took up the upright bass at age 20, and began performing with the likes of Van Morrison and Oingo Boingo and before forming a band with David Grisman. "My great friend Rob Wasserman is facing a serious health struggle today," Bob Weir tweeted on June 29. "Please share the strength of our family with him and his family," he added. Wasserman's last album, the six-CD set Fall 1989: The Long Island Sound, with Jerry Garcia Band and Weir, dropped in Dec. 2013. - Billboard, 6/30/16......
Scotty Moore, the rockabilly guitarist who was teamed up with Elvis Presley by Sun Records producer Sam Phillips in 1954 to record "That's All Right (Mama)," died at his home in Nashville, Tenn., on June 28. He was 84. Alongside bassist Bill Black and drummer DJ Fontana, their backing band The Blue Moon Boys, Mr. Moore played on a string of Presley classics including "Jailhouse Rock," "Blue Suede Shoes," "Mystery Train" and "Hound Dog." Born near Gadsden, Tenn., in 1931, Mr. Moore learned guitar at an early age. He was a fan of jazz and country and was strongly influenced by Chet Atkins and Les Paul. After serving in the Navy during World War II, he settled in Memphis, working at a dry cleaning plant during the day and playing music after his shift was over. Phillips, who had not been impressed with Presley at first, had called in Moore and Black to work with the young singer. After appearing in four of Presley's films including Jailhouse Rock and GI Blues, Mr. Moore was fired by Phillips in 1964 for breaking his contract by releasing a solo album, The Guitar That Changed The World. He was reunited with Presley in 1968 for Elvis' famous "comeback special" on NBC, which saw Moore and Presley play Mr. Moore's trademark Gibson Super 400 guitar. Throughout his long career, Mr. Moore also played with the likes of Carl Perkins, Jeff Beck, Ringo Starr and Ronnie Wood. Keith Richards credits Mr. Moore as the musician who made him want to take up the guitar. "When I heard 'Heartbreak Hotel', I knew what I wanted to do in life. It was as plain as day," Richards once said. "All I wanted to do in life was to be able to play and sound like that. Everyone else wanted to be Elvis, but I wanted to be Scotty." Mr. Moore was inducted into the Rock and Roll Hall of Fame in 2000. - NME, 6/29/16...... Mack Rice, the composer of '60s hit "Mustang Sally" and co-writer of the Staple Singers' song "Respect Yourself," died in his Detroit home on June 27 of complications from Alzheimer's disease. He was 82. "Sir" Mack Rice was best known for writing "Mustang Sally," which he initially recorded but singer Wilson Pickett popularized. They had been in a group together called The Falcons, which recorded in Detroit. Mr. Rice was a songwriter for Memphis, Tennessee-based Stax Records and split his time between there and Detroit, where he moved from Mississippi as a teen. He wrote "Respect Yourself" with late R&B singer-songwriter Luther Ingram for the Staple Singers, which became Stax's biggest hit. According to his wife Laura, Mack wrote the song in about 15 minutes after talking with other musicians in the studio about the need for people to respect themselves in order to be respected by others. A tribute service has been scheduled for July 6 at Detroit's New Bethel Baptist Church. A funeral service is set for July 7. - AP, 6/28/16.
After a week's worth of testimony and arguments, Led Zeppelin won the "Stairway to Heaven" lawsuit on June 23, in which the iconic heavy metal band was accused of copying the song's iconic guitar riff from Spirit's 1968 instrumental "Taurus." During the trial, Led Zeppelin members Jimmy Page and Robert Plant testified as well as Michael Skidmore, the Trustee of Spirit songwriter Randy Wolfe's estate, who demanded in his lawsuit a rewriting of rock n' eoll history. The jury also heard from a Spirit band member, musicologists and other witnesses and experts opining on such subjects as whether Led Zeppelin had heard "Taurus" before composing their popular song and whether the two songs were substantially similar. After less than a day's worth of deliberation, the eight-member jury decided in favor of Zeppelin and various subsidiaries of Warner Music, saying that although Page and Plant had indeed heard the song before penning "Stairway," there was no substantial similarity in the extrinsic elements of "Taurus" and "Stairway." The decision came after the jury took one last listen of both songs. After the verdict, Page and Plant put out a joint statement. "We are grateful for the jury's conscientious service and pleased that it has ruled in our favor, putting to rest questions about the origins of 'Stairway to Heaven' and confirming what we have known for 45 years," they said. "We appreciate our fans' support, and look forward to putting this legal matter behind us." Francis Malofiy, the attorney for the plaintiff, reacted to the decision by saying that he lost his case on "a technicality" and said he may appeal, but several legal experts say overturning the jury's verdict would be a steep climb. "I think it would be a waste of time and money," says music litigator William Hochberg. "I would suggest that they think long and hard about whether they really want to go forward with an appeal." - Billboard, 6/23/16......
After 46 years together as one of America's premier hard rock bands, Aerosmith have announced they're going on a "permanent vacation." Appearing on Howard Stern's radio show on June 24, frontman Steven Tyler confirmed that the band, which was founded in Boston in 1970, will embark on a farewell tour in 2017. "We're doing a farewell tour, but only because it's time," Tyler told Stern. "I love this band, I really do, and I want to squash every thought that anybody might have about this. Look, there's two bands that still have the original members, us and the Stones. I'm grateful for that," he added. Taken aback by the revelation, Stern made Tyler confirm that the band were indeed doing a farewell tour next year. "I think so, next year," the singer said. Asked whether guitarist Joe Perry is aware of Aerosmith's farewell plans, Tyler responded with a simple "Mmhmm." Tyler, meanwhile, is prepping for the release of his new Country music inspired album, We're All Somebody From Somewhere, which drops on July 15. Its title track was released as a single on June 24. Aerosmith's last studio LP, Music From Another Dimension, was released in 2012. - New Musical Express, 6/24/16...... Foghat is celebrating its 40th anniversary with Under the Influence, its first new album in six years, which hit stores on June 24. The LP includes a remake of the band's biggest hit, "Slow Ride," which Foghat drummer Roger Earl says is "kind of a nod and a tribute to (late Foghat guitarists) Rod Price and to Lonesome Dave (Peverett)." It just seemed like a good idea, and it was easy and fun to do. I love playing the song, even after all these years," said Earl, who is the sole original Foghat member left in the band's lineup. Under the Influence also features a contribution of former Savoy Brown leader Kim Simmonds. "Playing with Kim was a real thrill for me again," Earl notes. "He gave me my first job when I was 20, in Savoy Brown. We've met each other over the years and we've jammed together. It was like a full-circle thing for me." - Billboard, 6/23/16...... Sting and Peter Gabriel kicked off their "Rock, Paper, Scissors" summer co-headlining tour at the Nationwide Arena in Columbus, Oh., on June 21. After opening the evening with Gabriel's 1982 song "The Rhythm of the Heat" and Sting's 1993 hit "If I Ever Lose My Faith in You," the two convened in the middle of the stage. For more than three hours they traded numbers, sometimes sharing vocal duties and offering accompaniment, other times ceding the stage, and on a couple occasions covering each other's songs. Gabriel took a stab at Sting's first big solo hit, "If You Love Somebody Set Them Free," while Sting used the first bit of the 1973 Genesis tune "Dancing With the Moonlit Knight" as a lead-in to a powerful version of the Police chestnut "Message In a Bottle." The pair encored with their biggest individual hits, "Every Breath You Take" and "Sledgehammer." - Billboard, 6/22/16...... The Rolling Stones' "Exhibitionism" museum tour will make its United States debut at the West Village's Industria Superstudio this November, it was announced on June 21. So far, a specific date in November for the New York City debut has not been shared. "Exhibitionism" features instruments, clothing, artwork, film, photos and more, chronicling the Stones' journey since the early '60s. It opened at London's Saatchi Gallery in early April 2016. - Billboard, 6/21/16......
Reports have surfaced that Michael Jackson owned a disturbing photographic collection of child pornography and animal abuse that was allegedly discovered during a raid by authorities at his Neverland Ranch in California in 2003 as part of their investigation into his child molestation allegations. It has been speculated that Jackson used the materials, which included pictures of children's faces superimposed on adult bodies, to desensitize children for abuse. Other images, according to court documents obtained by RadarOnline.com, reportedly featured S&M and animal torture and gore. "We identified five different boys, who all made allegations of sexual abuse," said ormer Santa Barbara Senior Assistant District Attorney Ron Zonen. "There's not much question in my mind that Michael was guilty of child molestation," he added. On June 21, the Jackson estate issued a statement claiming the "content that appears to be obtained off the Internet or through unknown sources" is false, and that it was "no doubt timed to the [seventh] anniversary of Michael's passing." "Those who continue to shamelessly exploit Michael via sleazy internet 'click bait' ignore that he was acquitted by a jury in 2005 on every one of the 14 salacious charges brought against him in a failed witch hunt... Michael remains just as innocent of these smears in death as he was in life even though he isn't here to defend himself. Enough is enough," the statement went on. Jackson was acquitted of allegedly molesting then 13-year-old Gavin Arvizo in 2005. He died of cardiac arrest in 2009. - VanityFair.com, 6/23/16...... In other Jackson family news, the wife of Jermaine Jackson filed divorce papers on June 21, citing irreconcilable differences, and listed Nov. 28 as the date of separation. The couple's separation fell on the same day Jackson's wife, Halima Rashid, was arrested and booked on suspicion of corporal felony injury on a spouse after an incident at the couple's California home. In the divorce papers, Rashid is seeking spousal support. She and Jermaine have no children together. - WENN.com, 6/23/16...... In related news, Don McLean and his wife Patrisha finalized their divorce on June 20 and agreed to a $10 million settlement. A spokesman for McLean said that the "American Pie" singer "chose to ignore a premarital agreement" and provide the settlement. Patrisha McLean, an author and photographer, filed for divorce citing "adultery, cruel and abusive treatment, and irreconcilable differences" in legal papers. The couple, who have been married for about 30 years, have two adult children. In January, Don McLean was arrested in January in his hometown of Camden, Maine, on charges including domestic violence assault. He has pleaded not guilty. - AP, 6/21/16...... Frank Zappa's 8,000 square foot home in Los Angeles' Laurel Canyon neighborhood where the musician lived with his family from 1968 until his death in 1993 has been put on the market for $5.4 million. The 7-bedroom property at 7885 Woodrow Wilson Drive includes the fabled "Utility Muffin Research Kitchen" where Zappa recorded his jazz-rock albums and composed his symphonies, as well as "The Vault," a chamber beneath the house where Zappa stored thousands of hours of unreleased recordings, video and family artifacts. The sale of the property has been caught up in a dispute among Zappa's four children, who have been battling each other since their mother Gail Zappa died in 2015. - Billboard, 6/24/16......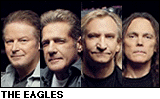 '70s artists The Eagles, James Taylor and Mavis Staples will be among the 2016 Kennedy Center Honorees in Washington, D.C., this winter, the The John F. Kennedy Center for the Performing Arts announced on June 23. The recognition will be a bittersweet one for the Eagles, who were originally tapped for the honor in 2015, but were forced to postpone their appearance because of founding member Glenn Frey's failing health. Frey died in January, about a month after the honors gala. The Eagles issued a statement on June 24, saying "We accept this honor in memory of our comrade and fellow traveler, Eagles founder Glenn Frey... we always felt very fortunate that our music was embraced by people from all walks of life, all over the world." James Taylor, who attended the ceremony for his good friend Carole King in 2015, said that "the prospect of attending the Kennedy Center Honors again, this time as an honoree, is astonishing... I am deeply moved to be included in such august company." The honorees, which this year also include actor Al Pacino and Argentine pianist Martha Argerich, will be celebrated at a gala on Dec. 4, featuring performances and tributes from top entertainers. The show will be broadcast on Dec. 27 on CBS. - AP, 6/23/16...... In other Eagles-related news, Joe Walsh dedicated his entire concert to Glenn Frey as Walsh's "One Hell of a Night" summer tour hit Frey's hometown of Detroit on June 22. The show at the DTE Energy Music Theatre in Independence Township, Mich., was the first visit by an Eagles member to Frey's hometown since Frey's death on Jan. 18. As he's done ever other night on the tour, Walsh played the Eagles' "Take It To The Limit," but instead of just dedicating the song to Frey, Walsh announced he was "dedicating the entire show...to my brother and my fellow bandmate." The song was accompanied by video screen footage of an eagle soaring in the sky and finished with a photo of the Eagles. Walsh also recognized Frey at the end of the show, adding a portion of "Heartache Tonight" to the encore and saying, "That's for you, Glenn." - Billboard, 6/23/16...... Paul Simon, who is in the midst of a two-month solo tour to support his new album Stranger to Stranger, took a break to discuss his new career-high ranking hit album and other topics including Republican presidential candidate Donald Trump with Billboard. "I'll say this about Trump: Anger is an addiction. We like it. The brain likes it. And now you've got a country full of addicts," Simon said. "And the media and certain politicians are the dealers. So everybody's angry all the time, and they're all juiced up. I'm not saying there's nothing to be angry about. What I'm saying is, you can't make a calm decision when somebody's got you in a rage. The political game has become very different now. A lot of people recognize it and are exploiting it," he added. - Billboard, 6/23/16...... Two David Bowie tribute concerts are set for Spain, on July 1 at Madrid's Real Jard-n Botnico Alfonso XIII and July 2 at Barcelona's Sala Razzmatazz. Over a dozen of Spain's most popular indie-rock artists will perform a set list of 21 Bowie covers, anchored by a band of several Bowie colaborators. All proceeds from the Bowie concerts will go to charity organizations. Meanwhile, thousands of Bowie fans celebrated the life of Bowie on June 23 at this year's Glastonbury Festival in the UK. The Pyramid Stage was decorated with a giant lightning bolt in tribute to the siinger, and fans paid tribute to the star further by singing his most famous hits. The performance was organised by a group who dubbed the event "GlastonBowie." - New Musical Express, 6/22/16...... Meat Loaf has announced he will release a new album titled Braver Than We Are on Sept. 16 that will feature 10 never-before-released compositions by Bat Out of Hell songwriter Jim Steinman. The album is the fourth release from Meat Loaf that features work solely written by Steinman. The singer has also shared a new song from the upcoming LP, "Going All the Way," which features additional vocals by Ellen Foley and Karla DeVito. On June 16, Meat Loaf was hospitalised after collapsing on stage during a gig in the Candian city of Edmonton, Alberta. He is now "stable and in good condition," according to his representative. - NME, 6/23/16......

Former Talking Heads frontman David Byrne has penned an impassioned pro-gun control essay on his official website, in reaction to the recent massacre at the Pulse nightclub in Orlando, Fla. "No matter what some of my friends seem to imply, I firmly believe we can have gun control and reduce gun violence in this country. Allow me to be optimistic. At this point, any cause for hope is worth considering," wrote Byrne, who made it clear that he's for gun control in the follow-up to a recent post urging Americans to vote. "I believe the situation in the U.S. is unacceptable; more controls are necessary, and there is proof that they can work. Just look at the data. There is a staggering split in U.S. gun deaths and gun deaths in a host of other countries," he added. "The public feeling is already there: Everyone should not have the right to risk everyone else's life and take away the freedom of others. We have countered these arguments before, from slavery to seat belts to smoking, and we can do it again. We're better than this," he said in closing. - Billboard, 6/22/16...... Bill Ham, the longtime manager for ZZ Top, died in his sleep on June 20. He was 79. Ham is heralded as an innovator in the music business and praised for his modest demeanor that preferred attention be focused on his artists rather than himself. Ham formed his Lone Wolf Management company in 1968 to manage the Texas-based psych rock group The Moving Sidewalks featuring future ZZ Top member Billy Gibbons. When that group disbanded, Ham continued his relationship with Gibbons' next project, ZZ Top. Throughout ZZ Top's career, Ham acted often as the group's producer and occasionally as a songwriting partner. Their long and fruitful business relationship ended in 2006. "We were saddened to hear of Bill Ham's passing. His early vision and continuing encouragement were invaluable; his efforts and energy will always remain deeply appreciated," the members of ZZ Top said in a statement after hearing of Ham's death. - Billboard, 6/22/16...... Bernie Worrell, a legendary Funk keyboardist with Parliament-Funkadelic, died on June 24 following a battle with lung cancer. He was 72. As part of Parliament-Funkadelic, Worrell's indelible keyboard skills -- including his pioneering use of Minimoog on songs like Parliament's "Flash Light" -- were a major influence on R&B in the '80s, hip-hop, new wave and early electronic music. He was also a regular contributor to the New Wave band Talking Heads in the 1980s, appearing on several of their albums and featuring in the classic documentary Stop Making Sense. In 1997, the Long Branch, N.J.-born Worrell was inducted into the Rock & Roll Hall of Fame by the late Prince alongside George Clinton, Bootsy Collins and 13 other members of Parliament-Funkadelic. - Billboard, 6/24/16...... Ralph Stanley, a bluegrass legend known for such songs as "The Lonesome River," "White Dove" and "Man of Constant Sorrow," died on June 23 at age 89. Mr. Stanley and his brother Carter Stanley formed the Stanley Brothers and their Clinch Mountain Boys in 1946. Mr. Stanley won a Grammy for best male country vocal performance in 2002, and despite health problems, he continued to record and tour into his 80s, often performing with his son Ralph Stanley II on guitar and his grandson Nathan on mandolin. - AP, 6/23/16...... Wayne Jackson, a trumpet player with the Memphis Horns, who performed on recordings by the likes of such artists as Otis Redding, Elvis Presley, Neil Diamond and U2, died on June 21. He was 74. Jackson formed the Memphis Horns with the late Andrew Love, a tenor saxophonist who died in 2012, and the duo played together on 52 No. 1 records and 83 gold and platinum records, according to Memphis-based Stax Records. His wife, Amy Jackson, said her husband received his first gold record in 1961 and his last in 2005. Their horn tracks can be heard on such classic songs as Redding's "Dock of the Bay," Franklin's "Respect," Diamond's "Sweet Caroline," Presley's "Suspicious Minds," Sam & Dave's "Soul Man," Al Green's "Let's Stay Together," Steve Winwood's "Roll With It," Peter Gabriel's "Sledgehammer," and U2's "Angel of Harlem." "He led an incredible life and he left an amazing music legacy," Amy Jackson said. - AP, 6/22/16...... Country artist Freddy Powers, who worked with Merle Haggard for several decades, died on June 21 at the age of 84, ending a long battle with Parkinson's disease. Freddy Powers and Haggard penned such chart-topping Country hits as "I Always Get Lucky With You," "A Friends in California," "Let's Chase Each Other Around the Room Tonight" and others. Powers also produced Willie Nelson's Grammy-winning, No. 1 Country album Somewhere Over the Rainbow from 1981. - Billboard, 6/22/16.
Moviemaker J.J. Abrams is teaming up with author/broadcaster Tavis Smiley to adapt the latter's new book, Before You Judge Me: The Triumph and Tragedy of Michael Jackson's Last Days, into a TV series. Smiley's book, which hits stores on June 21, is described as a taut novelistic rendering of the final months in the life of Michael Jackson, examining his highs and lows as he endured the pressures of fame that made him socially fragile and almost unable to live. Abrams' Bad Robot Productions and Tavis Smiley TV & Film have yet to sign a network deal for the series yet, and are expected to shop it to broadcast, cable, premium cable and streaming services. - The Hollywood Reporter, 6/20/16...... Posting on his Facebook page, musician/producer Brian Eno has urged his fellow British citizens to vote "remain" in the upcoming EU Referendum. "I have a lot of misgivings about the way the EU is run, but they don't make me want to ditch the whole idea," Eno explained. "I feel the EU is one of the only restraints on the kind of neo-liberal market fundamentalism that has seen inequality rising throughout the world. I feel that it has been a net force for good in promoting enlightened social and environmental agendas. It could and should be doing a better job at all these things, but to do any job at all it needs our support. The only good outcome of this referendum is that it might remind us what the original mission of the EU was, and might motivate us to actually make it happen," Eno added. "So...please vote. And please ask your friends to do the same." - NME, 6/19/16......
Rocker Meat Loaf was hospitalised on June 16 after collapsing on stage during a concert in Edmonton, Alberta. A video of the incident shows Meat Loaf dropping his mic and falling to the floor. As his band members walked over to help, the music eventually went silent, and the audience members were asked to vacate the Jubillee Auditorium venue. The 68-year-old Meat Loaf, whose real name is Marvin Lee Aday, had canceled two other concerts recently citing ill health. A hospital spokesman declined to provide an update on Meat Loaf's condition, citing patient privacy. - AP, 6/17/16...... Phil Collins announced on June 15 that he will publish his autobiography, entitled Not Dead Yet: The Memoir, in October 2016. Collins, 65, promises to "talk honestly" about his three failed marriages, his alcoholism and his ill health, as well as discuss the highs and lows of his long career as a member of Genesis and a superstar solo artist in the 1980s. "In many respects I've had a dream life," Collins said in a press release. "I've been incredibly lucky, but I've also worked extremely hard. I've collaborated with some of my heroes, written songs that people have liked, and wildly surpassed my initial hope to make a living as a drummer. Throughout, there have been lots of highs, and more than a few lows. I'm being completely honest about all of them, embarrassingly so in some cases. Some things might amuse people, some will surprise them. Horrify them, even." Collins announced that he was "no longer officially retired in Oct. 2015, and in March, he played his first solo gig in six years at a charity event in Miami. Collins' book will be published by Century publishers in hardback, audio and Ebook form on Oct. 20. - New Musical Express, 6/15/16...... Speaking of Genesis, former frontman Peter Gabriel released a new seven-minute song celebrating the late Muhammad Ali on June 16. In the track, titled "I'm Amazing," Gabriel sings "Look at me, look at me, can you see what I can do?" Gabriel sings. "'Cause I'm amazing." Posting on Facebook, Gabriel explained that he wrote the song a few years ago and it was, in part, "inspired by Muhammad Ali's life and struggles." "At the time of his death, when so many people are celebrating his life and thinking about all he achieved, it seemed the right time to release it," he wrote. - Billboard, 6/16/16...... Lawyers representing Led Zeppelin are asking the judge presiding over the "Stairway to Heaven" trial to halt the proceedings, arguing that Michael Skidmore, the trustee for the late Spirit guitarist Randy California, has failed to establish burden of proof during three days of testimony. "Although the parties' pre-trial filings identified what plaintiff Michael Skidmore needed to prove to establish his claims, Skidmore failed to prove required elements of his claims for direct, contributory and vicarious copyright infringement," Led Zeppelin's attorney Peter J. Anderson said in a statement. During the trial, Skidmore's attorney, Francis Malolfiy, played Spirit's "Taurus" alongside "Stairway To Heaven" and tried to ascertain that Zeppelin guitarist Jimmy Page had heard Spirit's track before writing the Led Zeppelin classic. Taking the stand, Page denied this, claiming he only first heard "Taurus" a few years ago. "Something like that would stick in my mind. It was totally alien to me," he said. However, Page did acknowledge that he owned three Spirit albums in his personal collection and that Led Zeppelin used a riff from another Spirit track in a medley played during their first tour in Scandinavia. Taking the stand on June 17, Led Zeppelin bassist John Paul Jones said he never heard the band Spirit play, never met them and didn't own any of their albums. On June 15, former Spirit member Mark Andes shared his view that that riffs from both songs were the same. If Judge R. Gary Klausner gets past arguments of non-ownership of "Taurus," he will also have to decide whether there's enough evidence to let a jury decide whether Randy California's song has been infringed. - New Musical Express, 6/20/16......

Former Deep Purple and Rainbow guitarist Ritchie Blackmore played his first rock gig in 19 years on June 17 at Germany's Monsters Of Rock festival in Loreley, then the following evening another performance at Bietghiem-Bissingen. Since 1997, Blackmore has played traditional-style baroque folk music with his band Blackmore's Night, the duo he formed with his partner Candice Knight. Blackmore has rejected playing traditional venues to perform in small clubs. Performing under the name Ritchie Blackmore's Rainbow, his set was divided between six Deep Purple songs including "Smoke On The Water" and six by Journey, such as "Spotlight Kid"' as well as Journey's cover of Russ Ballard's "Since You Been Gone." Blackmore founded Deep Purple in 1968 with singer David Coverdale, before quitting in 1975 to form Rainbow. Blackmore rejected an invitation to rejoin Deep Purple in 2015 when the band was inducted into the Rock and Roll Hall of Fame. - NME, 6/20/16...... The '60s pop group The Turtles have announced they will release a career-spanning box set that will feature the band's six long-out-of-print albums this summer. Due on Aug. 19, The Complete Original Albums Collection will boast all the music the Turtles released between 1965 and 1970. Also, a 2-disc set of all the band's singles, All the Singles, will also be released featuring every White Whale label single and its b-side. The Turtles' legal battle over their pre-1972 recordings continues to wind its way through the courts, as the band wants a ruling whether copyright owners have exclusive performance rights over their pre-1972 tracks. - Billboard, 6/20/16...... Director Ron Howard's new Beatles documentary, The Beatles: Eight Days a Week -- The Touring Years, will debut on Sept. 17 on the streaming service Hulu.com, one day after it bows in select U.S. theaters, its producers have announced. The film -- made with cooperation from Paul McCartney and Ringo Starr, as well as the widows of John Lennon and George Harrison, Yoko Ono and Olivia Harrison -- recounts the first part of the band's' career, 1962 through 1966. A world premiere is planned for Sept. 15 in London. Meanwhile, Sony/ATV Music Publishing, which owns the rights to most Lennon/McCartney lyrics, has enlisted the global branding and licensing firm Epic Rights to help put the lyrics of some of the Beatles' most classic songs on everyday products. Potential licensing ventures include greeting cards ("Hey Jude"), door mats ("Hello Goodbye") or coffee ("A Day in the Life"). "We envision a broad licensed products campaign that encompasses everything from apparel, accessories and wall art to home electronics, gifts, stationery, and more," an executive with Epic Rights said. Sony/ATV owns the songs originally published by Lennon/McCartney's Northern Songs, which was purchased by Michael Jackson in 1985 and dissolved ten years later when Jackson merged his catalog with Sony Music. - Billboard, 6/20/16...... Elsewhere on the Fab Four front, Paul McCartney showed solidarity with the LGBT community following the recent mass shooting in Orlando, Fla., during a gig in Berlin on June 14. The Beatles legend came on stage draped in a rainbow flag and told the crowd: "We stand together with Orlando." Sir Paul's fellow rock music legend, Elton John, has also tweeted his condolences to the Orlando and LGBT community: "Our hearts go out to all the families and loved ones of those lost in Orlando," he posted. - New Musical Express, 6/15/16......
Steely Dan played a one-off symphonic charity gig with the Hollywood Bowl Orchestra at the famed venue in Los Angeles on June 18. A good number of the Donald Fagen and Walter Becker songs kicked off with a 15-to-30-second orchestral fanfare that let the audience get a touch of the baroque before the band's trademark hard soul kicked in. The duo also changed their normal set list to include six songs that have rarely or not at all been heard on their current tour, like "Night by Night" and "The Caves of Altamira." The 13-song show benefited the L.A. Philharmonic's high schooler-mentoring Composer Fellowship Program, raising $1.7 million for the charity. - Billboard, 6/19/16...... Bob Dylan's 2016 American tour hit Los Angeles' Shrine Auditorium on June 16, after a few gigs further up the coast. For almost the first time in his 55-year career, Dylan has not altering the set list at all from night to night, with seven selections from his recent two albums of Frank Sinatra covers dominating the show along with nine original numbers from the year 2000 forward. Dylan's 20-song set included the encores "Blowin' in the Wind" and "Love Sick," with the latter being the only song that that sounds anything like contemporary rock as we know it. - Billboard, 6/18/16...... Jimmy Buffett paid tribute to two of Detroit's most famous recently fallen icons -- late Eagles member Glenn Frey and hockey great Gordie Howe, during a show at the DTE Energy Music Theatre on June 18. Buffett and his Coral Reefer Band played a version of the Eagles' "Take It Easy," posting a photo of Frey. He also included footage of Howe, the Detroit Red Wings hockey legend who died on June 10. - Billboard, 6/19/16...... Movie director Ray Burdis, who is helming a new Quadrophenia-inspired film To Be Someone, is defending his movie after being attacked by the Who. Burdis says he doesn't intend it to be a sequel to the Who's 1979 Quadrophenia film. "I totally agree that Quadrophenia is a classic, iconic film that should never be revisited," Burdis says. "If The Who management had actually read the script of To Be Someone, they would have realised it is not an attempt at a Quadrophenia sequel but a stand-alone film based on modern day Mod culture. It's a feel good, fun, fashion and music extravaganza... I have never stated that it was a sequel," he added. When the Who learned of Burdis' project, they issued a statement disassociating themselves from it and called it "totally ridiculous." Burdis did admit that he had hoped to cast Roger Daltrey in his film, but that doesn't appear to be in the cards. "I'm sorry that the Who's management feel affronted, as I would have loved Roger Daltrey to play a role, but there you go," he said. - New Musical Express, 6/20/16...... A lock of David Bowie's hair is to be auctioned off on June 25 by L.A.'s Heritage Auctions and is expected to sell for approximately £3,000. The hair snippet was kept by Wendy Farrier, who took a small chunk of Bowie's hair when he posed for his waxwork at Madame Tussauds in London in 1983. Farrier cut some of Bowie's hair for the waxwork's wig, but kept a small lock which is being sold off 33 years later. The hair is among several Bowie rarities being sold at the auction, with other items including a signed copy of his 1971 LP Hunky Dory, a signed drawing by the singer from 1996, and a gold disc of Bowie's 1983 album Let's Dance. Meanwhile, on June 19 Bowie's widow Iman posted a picture on Twitter of her late husband with their daughter to mark Father's Day. The photo shows Bowie holding the couple's daughter, Alexandria "Lexi" Zahra Jones, when she was a baby. "Happy Fathers Day #LexiLove," Iman tweeted. - NME, 6/20/16...... Blues rock guitarist Joe Bonamassa is set to be inducted into the Cavern Club's "Wall of Fame" on June 27 ahead of his gig at the U.K. venue later that evening. Bonamassa's free show at Liverpool's famous cellar club is a "thank you" to his British fans for the support they have shown him through his career. The show will pay homage to some of Bonamassa's musical inspirations including Jeff Beck, Eric Clapton and Jimmy Page, the latter two of already whom also feature in the Cavern's "Wall of Fame." - Noble PR, 6/20/16......

British pop singer Cliff Richard says he is "thrilled" that authorities in the UK have announced that they will not pursue charges against him over allegations that he sexually abused four boys more than three decades ago. "After almost two years under police investigation I learnt today that they have finally closed their enquiries," Richard posted on June 16. "I have always maintained my innocence, co-operated fully with the investigation, and cannot understand why it has taken so long to get to this point! Nevertheless, I am obviously thrilled that the vile accusations and the resulting investigation have finally been brought to a close." Britain's Crown Prosecution Service announced that there is insufficient evidence to prosecute the 75-year-old Richard, who has never been arrested on the charges but twice voluntarily met officers from South Yorkshire Police after it launched an inquiry in 2014. "I have always maintained my innocence, co-operated fully with the investigation, and cannot understand why it has taken so long to get to this point," Richard added. Richard, who was often called "Britain's Elvis Presley" early in his career, has had 14 No. 1 singles in Britain, and is the only singer to have topped the UK singles chart in five consecutive decades, from the 50s to the 90s. He was knighted by Queen Elizabeth in 1995. - Reuters, 6/16/16...... Rick Parfitt, a member of the U.K. rock band Status Quo, was hospitalised in Antalya, Turkey on June 16 following a suspected heart attack. Status Quo had been performing at the city's Expo 2016 event before the incident. Parfitt underwent a quadruple heart bypass in 1997 and suffered a heart attack in 2011. The band's manager said no further comment will be made "until the completion of the next round of tests and assessments," and asked that "the family's privacy be respected at this difficult time." - NME, 6/16/16...... Actress Ronnie Claire Edwards, best known for her portrayal of Corabeth Godsey in the '70s series The Waltons, died on June 14. She was 83. Ms. Edwards made her debut in the third season of The Waltons as a as a mousy spinster who, after some persuasion from John Walton (Ralph Waite) and his wife Olivia (Michael Learned), hesitantly marries storekeeper Ike Godsey after his proposal following their first date. She appeared in over 100 episodes. - Variety, 6/16/16...... Ann Morgan Guilbert, known as the spirited neighbor Millie Helper in the classic '60s sitcom The Dick Van Dyke Show, died on June 14 in Los Angeles after a battle with cancer. She was 87. Ms. Guilbert's decades-long career began in the 1950s as a featured performer and singer in the Billy Barnes Revues. After the Dick Van Dyke Show, she appeared in guest roles in several series including the premiere episode of Adam-12, The Andy Griffith Show, That Girl and Dragnet, among others. Her next big TV role came in the 1990s as Yetta Rosenberg opposite Fran Drescher in The Nanny. - Deadline.com, 6/15/16...... Janet Waldo, a voice-over actress who played sprightly teenagers for decades on several popular cartoon shows, most notably The Jetsons as Judy Jetson, died on June 12 at her home in Encino, Calif. She was 96. - The New York Times, 6/15/16.
Queen and their current guest vocalist Adam Lambert dedicted the band's 1986 song "Who Wants to Live Forever" to the victims of the recent mass shooting at Pulse nightclub in Orlando, Fla., during their set at the U.K.'s Isle of Wight Festival in Newport, U.K. on June 12. "This song is dedicated to those who lost their lives last night in Orlando, Florida, and anyone who has been a victim of senseless violence or hatred," Lambert announced before Queen closed their headlining set with a moving and emotional performance of the song. Meanwhile, at the Bonnaroo Music and Arts festival in Manchester, Tenn., also on June 12, former Grateful Dead guitarist Bob Weir accepted the Les Paul Spirit Award early in the day before his current band Dead & Company played two sets that evening. Weir said he accepted the award with a "heavy heart" due to the Orlando massacre, and went on to draw a parallel between the radical belief of ISIS and those of homophobes. "It's the same hatred," said Weir. "They pull those hatreds out of different books but it's the same." - Billboard, 6/13/16...... Brian Wilson headlined Brooklyn, N.Y.'s Northside Festival on June 12, with the bulk of the show devoted to the Beach Boys's 1966 album Pet Sounds. Wilson reveled in the crowd's energy, joking around from behind his big white piano while sharing tidbits of background information on many of the songs before performing them. The crowd was understandably somber due to the worst mass shooting in U.S. history taking place less than 24 hours earlier and, for a music festival, surprisingly sober. - Billboard, 6/13/16......

The "Stairway to Heaven" trial, in which eight jurors will decide if Led Zeppelin ripped off the famous guitar riff in the 1971 rock classic from the Spirt song "Taurus," got underway on June 14 in Los Angeles. Both Robert Plant and Jimmy Page attended and faced the potential jurors during their selection, as seven of the first 14 were dismissed, including a self-admitted huge Zeppelin fan whose "love for these two guys" is "very strong." Attorneys Francis Malofiy, representing the Trustee who manages the estate of Spirit's Randy Wolfe, and Peter Anderson, representing Zeppelin, were pleased with the next set, and a final group of four men and four women was sworn in. In a trial that's literall been decades in the making and could rewrite rock history, each side will be allowed 10 hours to present their arguments and witnesses. In a pre-trial hearing the previous day, U.S. District Court Judge R. Gary Klausner ruled that a musicologist in Zeppelin's camp will be heard from during testimony, despite a last-ditch effort by the plaintiff to have him tossed for a conflict of interest. They claimed that noted musicologist Lawrence Ferrara had previously been hired by their own publisher to evaluate the similarities between the two songs. - Billboard/The Hollywood Reporter, 6/14/16...... Beating expectations of an impressive No. 3 bow on Billboard's Hot 200 album chart with his new album Stranger to Stranger, Paul Simon's 13th studio album has debuted at No. 1 on the chart dated June 25. It marks the 74-year-old Simon's highest-ever debut and best rank since Graceland reached the same spot in 1987. As a solo artist, Simon has scored only one previous chart-topper: 1975's Still Crazy After All These Years. The album also opens as the top-selling album overall for the week, starting at No. 1 on the Top Album Sales chart. In 2011, his LP So Beautiful or So What debuted and peaked at No. 2. The album's first single, "Wristband," is currently No. 18 on the Adult Alternative Songs airplay chart. In the U.K., Stranger to Stranger also bowed at the top of the pops, making it Simon's first U.K. No. 1 studio album in 26 years (his The Rhythm of the Saints spent two weeks at No. 1 in the U.K. in 1990). - Billboard, 6/14/16...... Elton John has extended his record for the most appearances in the 55-year-old history of the Billboard Adult Contemporary chart as his new single "A Good Heart" has debuted at No. 30. The song, the second single from his February-released Wonderful Crazy Night album, marks Elton's 72nd entry on the ranking, with Barbra Streisand ranking second with 64 AC hits, and Neil Diamond coming in at third with 58 AC songs. John first charted on AC chart with the No. 9-peaking classic "Your Song," which bowed on the Dec. 26, 1970, survey. - Billboard, 6/13/16...... A new docu-drama on the making of the Rolling Stones' 1972 album Exile on Main Street based on author Robert Greenfield's book about the summer the band spent working on the album has begun pre-production. Casting is underway for the roles of Mick Jagger and Keith Richards for the film, to be directed by Downton Abbey director Andy Goddard. An expected release date for the film is set for sometime this winter. - Billboard, 6/14/16......
Two albums of previously unreleased Frank Zappa music, Frank Zappa for President and The Crux of the Biscuit, will be released on July 15, becoming album numbers 39 and 40 of posthumous Zappa music released since his Dec. 4, 1993, death. Frank Zappa For President consists of music mainly composed on the Synclavier, which Zappa took up after learning in 1990 that he had terminal prostate cancer. He mainly wrote modern classical music for the rest of his life. "We know that Frank wanted to run for office at various times," reads a Universal Music press release. "In the spirit of the dramatic 2016 presidential election adventures comes a release that gives us a glimpse into what could have been." The Crux of the Biscuit was initially intended for release in 2014 to coincide with the 40th anniversary of his album Apostrophe(') and features music recorded during the same sessions. After the release of many albums after his death, a new deal was struck between his estate and Universal to take a fresh look at how best to compile his unreleased music. Zappa, one of rock music's most prolific artists, released 62 albums during his lifetime, beginning with his 1966 debut Freak Out! through 1993's The Yellow Shark. - New Muiscal Express, 6/14/16...... In a new interview with Classic Rock magazine, Eric Clapton revealed that he has been suffering from a nervous system disorder called peripheral neuropathy that has made it very difficult for him to play guitar. Peripheral neuropathy is a condition that can cause muscle weakness, as well as numbness in the hands and feet and a loss of coordination. "I've had quite a lot of pain over the last year. It started with lower back pain and turned into what they call peripheral neuropathy, which is where you feel like you have electric shocks going down your leg. And I've had to figure out how to deal with some other things from getting old," the 71-year-old three-time Rock and Roll Hall of Fame inductee said. But he added that due to his struggle with alcoholism and substance abuse, "I consider it a great thing to be alive at all." "By rights I should have kicked the bucket a long time ago. For some reason I was plucked from the jaws of hell and given another chance." Clapton's latest album, I Still Do, debuted at No. 1 on the Billboard Top Rock Albums chart after being released May 20 via Clapton's own Bushbranch imprint. - Billboard, 6/13/16...... Paul McCartney has become the first person to test Facebook's new 360 degree photo app, which allows Facebook users to post photos taken "in the round." Sir Paul posted a photo of him on June 10 posing with the crowd from his gig at the Alberto Kempes Stadium in Cordoba, Argentina. The photo ties in with McCartney's 360 degree theme of his current "One On One" tour. He has released a series of 360 degree videos talking about songs from his new compilation Pure McCartney, which was released on June 10. McCartney promised "There'll be more to come" of his 360 degree photos. McCartney is touring in Europe until June 30, before the US leg of "One On One" starts in Milwaukee on July 8, ending in Cleveland on Aug. 18. - NME, 6/10/16...... David Bowie and current pop sensation Adele will be among those celebrated at a new exhibition at London's National Portrait Gallery. The exhibit spotlights past and present famous residents of south London from all walks of life, not only musicians but also a former footballer and gay rights campaigner. The exhibition, which is free, is open until Sept. 6. - New Musical Express, 6/9/16......
He's sometimes known as "Hot Rod," but now you can refer to him as "Sir Rod." Rod Stewart has been given knighthood by Queen Elizabeth II during her annual birthday honours list. Stewart, 71, was honored in Elizabeth's June 10 list "for services to music and charity," and will be able to call himself Sir Roderick David Stewart. Stewart reacted to the news saying he had "led a wonderful life" and a "tremendous career thanks to the generous support of the great British public... This monumental honour has topped it off and I couldn't ask for anything more." Later, Stewart tweeted a link to a BBC article confirming the news with the caption "A truly monumental honour." Britain's honors are bestowed by the monarch at New Year and on her official birthday in June. Recipients are selected by committees of civil servants from nominations made by the government and the public. In descending order, the main honors are knighthoods, CBE, OBE and MBE. Knights are addressed as "sir" or "dame," followed by their name. Recipients of the other honors have no title, but can put the letters after their names. - AP, 6/10/16...... Tom Petty, Elvis Costello, Lionel Richie and Chic were feted at the Songwriters Hall of Fame 47th Annual Induction and Awards ceremony at the Marriott Marquis Hotel in New York on June 9. Petty was inducted by former Byrds co-founder Roger McGuinn, to whom he is often compared. McGuinn recalled touring with Petty in the 1970s and writing with him. "He doesn't just write songs," McGuinn said. "He goes up and grabs them -- he flies up to the great wide open and catches and idea and freefalls back to earth." Petty delivered his brief acceptance speech in a slow, deadpan drawl: "I'm sorta the rock and roll white trash section of the show... Writing a song for a rock band -- you'd better bring a really good song, because they don't take it well if it's not. Many times I've gone back to the drawing board." Accepting his award, Elvis Costello called himself "the least commercially successful songwriter you have ever inducted" thanked Linda Ronstadt and her producer/manager Peter Asher for recording "Alison" in 1978, generating royalties that "kept the gas in my tour bus." As he was honored, Lionel Richie said, "I am humbled by the presence of greatness in this room... I am humbled by the fact that I am standing here holding any kind of award." The evening wrapped with Chic's Nile Rodgers leading the house band through "Le Freak," and finally joined by Sister Sledge for a rousing "We Are Family." - Billboard, 6/10/16...... The CBS television network has announced it is developing a scripted limited series about the kidnapping of millionaire heiress Patty Hearst by the Symbionese Liberation Army (SLA) in 1974. Should the Hearst project be ordered to series, it would explore the 19-month FBI/police search and capture of Hearst, who turned SLA sympathizer and changed her name to Tania, that captivated the nation and played out on the nightly news during the course of her trial. - The Hollywood Reporter, 6/10/16...... Gordie Howe, the legendary National Hockey League player who shattered records, dropped gloves and threw elbows while helping the Detroit Red Wings win four NHL championships, died on June 10 of natural causes. He was 88. Known as "Mr. Hockey," Mr. Howe was a Canadian farm boy who developed his brute strength and incredible stamina on the Saskatchewan prairie, and could put his team ahead with a timely goal or even the score with his opponents with his elbows and fists. One of the most likeable superstars in any sport, Mr. Howe became the NHL's quintessential star during a career that lasted into his 50s. Mr. Howe helped guide the Red Wings to four NHL championships, and set NHL records with 801 goals and 1,850 points, a record that stood until Wayne Gretzky came along. "Unfortunately, we lost the greatest hockey player ever today," Gretzky tweeted after hearing of Mr. Howe's passing. "But more importantly the nicest man I have ever met," he added. - AP, 6/11/16......
Guitarist Henry McCullough, best known for his touring and recording work with Paul McCartney's Wings during the 1970s as well as also working with Jimi Hendrix and Pink Floyd, died on June 14 in Belfast after a long illness. He was 72. Born in Portstewart, Ireland in 1943, McCullough spent years playing blues, rock, pop and psychedelic bands in London -- touring in support of Jimi Hendrix and playing on Joe Cocker's breakthrough 1969 album With a Little Help From My Friends -- before getting tapped to join Wings for 1973's Red Rose Speedway LP. During sessions for that album he also made his way onto a Pink Floyd album when he waltzed to an adjacent studio and contributed a spoken word bit ("I don't know, I was really drunk at the time") to the Dark Side of the Moon track "Money." But it was his guitar work on the Wings track "My Love" that secured his place in rock history, as that song hit No. 1 on both sides of the Atlantic. "I was very sad to hear that Henry McCullough, our great Wings guitarist, passed away today," McCartney wrote in a blog post. "He was a pleasure to work with, a super-talented musician with a lovely sense of humour. The solo he played on 'My Love' was a classic that he made up on the spot in front of a live orchestra. Our deepest sympathies from my family to his." His fellow Irish singer and musician Van Morrison, with whom McCullough also worked with, said he was "very sorry" to hear about his death." I know he had some difficult times recently, but he will be remembered for his long and productive career in music... My thoughts are with his friends and family at this time," Morrison told BBC News. After his stint in Wings, McCullough signed to George Harrison's Dark Horse Records, through which he releaed his solo album, Mind Your Own Business. He then enjoyed a long and fruitful career as a session musician over the next two decades, sitting in with the likes of Roy Harper, Ronnie Lane, Eric Burdon, Marianne Faithfull and Spooky Tooth. His final albums include Belfast to Boston and Poor Man's Moon. - New Musical Express, 6/14/16.
Black Sabbath revealed its final ever tour dates on flyers handed out at the UK's Download Festival, which Black Sabbath will headline on June 11. The tour, a seven-city trek of the UK, will kick off in Manchester on Jan. 22, 2017, and then visit Glasgow (1/24), Leeds (1/26), and London's O2 for three shows (1/29-31), before wrappiing with a two nights in their hometown of Birmingham on Jan. 29 and Jan. 31. The tour is said to be the final leg of Sabbath's farewell tour "The End," which began in January 2016. "When we're home where we started, we always find it a bit nervewracking," guitarist Tony Iommi said in March. "But Birmingham means such a lot to us. It would be nice to think it could finish where it all started, in Birmingham." - New Musical Express, 6/9/16...... A new David Bowie-inspired ballet titled "Star Dust" will have its world premiere June 18 at Detroit's Music Hall Center for the Performing Arts. Commissioned during the early spring and announced in May, "Star Dust" will be about 35 minutes long and feature all 15 of New York's Complexion Contemporary Ballet dancers performing routines to several Bowie favorites such as "Space Oddity," "Changes," "Modern Love" and "Life on Mars?" - Billboard, 6/8/16......
Aerosmith frontman Steven Tyler has revealed details of his first ever solo album, a country-infuenced LP titled We're All Somebody From Somewhere. Hitting stores on July 15, the LP was co-produced by Tyler, T Bone Burnett, Dan Huff and others. Well-known Nashville songwriters Chris DeStefano, Rhett Akins, the Warren Brothers and Hillary Lindsay also contributed. Tyler gushed that the music "fell from a star" and that "I had nothing to do with this shit, it's just Nashville. There's something so magical about this town and me writing with all these people." Tyler also remarked how important a good melody is to him: "Country music still plays stuff with melody. I have a sorcerer's grasp of melody, I like to think. I'm a freak for that, so thank God they're still playing it in country." - Rolling Stone, 6/8/16...... The childhood home of Janis Joplin in Port Arthur, Tex., has been put up for sale with an asking price of $500,000. Joplin was a preschooler when her family moved into the nearly 1,500-square-foot house, which according to tax records has been appraised at only $52,500. The home has a Texas Historical Commission marker outside confirming she lived at the residence, and the seller hasn't been made public. Officials with the Museum of the Gulf Coast were contacted about acquiring the house before it went on the market this month, but declined. - AP, 6/7/16...... The beloved '60 pop band The Monkees have earned their highest-charting album since 1968 as their new LP Good Times, featuring all-new songs from such younger artists as Rivers Cuomo, Noel Gallagher and Paul Weller, debuted at No. 14 on the Billboard Hot 200 album chart. The Monkees' first studio album since 1996 (and first recorded without the late Davy Jones, who died in 2012), Good Times sold 23,000 equivalent album units (22,000 in pure album sales) and commemorates the 50th anniversary of the group's formation in 1965 and the debut of its eponymous, Emmy Award-winning TV show in 1966. The three surviving Monkees (Micky Dolenz, Michael Nesmith and Peter Tork) all appear on Good Times!, as does Jones on one track, via an archival recording. Also on the LP are recently completed songs that date back to the 1960s by some of the same writers who penned some of the group's biggest hits, including Neil Diamond, Carole King, Gerry Goffin, Tommy Boyce and Bobby Hart. The Monkees last charted higher on the Billboard 200 back in 1968, when The Birds, The Bees & The Monkees peaked at No. 3. - Billboard, 6/9/16......
Queen guitarist Brian May posted a note on his personal website on June 8 blasting US Republican presidential hopeful Donald J. Trump's use of Queen's triumphant classic song "We Are the Champions" as Trump walked onstage after he swept the final Republican primaries the evening before. "I've had an avalanche of complaints - some of which you can see in our 'LETTERS' page - about Donald Trump using our 'We Are The Champions' track as his 'theme' song on USA TV," May wrote. "This is not an official Queen statement, but I can confirm that permission to use the track was neither sought nor given. We are taking advice on what steps we can take to ensure this use does not continue. Regardless of our views on Mr Trump's platform, it has always been against our policy to allow Queen music to be used as a political campaigning tool. Our music embodies our own dreams and beliefs, but it is for all who care to listen and enjoy." - Billboard, 6/9/16...... In other presidential campaign news, Barbra Streisand has weighed in on Hillary Clinton's historic achievement of becoming the first woman in history to become the presumptive nominee of a major American political party. "I feel a tremendous rush of pride because this is a woman who is more than qualified to be president," Streisand said in a statement. "Isn't it interesting how a barrier seems insurmountable -- until it comes down? I hope girls across the country are thinking, 'That could be me.' And like I said after the first woman got a best director Academy Award, it's about time!" - Billboard, 6/8/16...... Meanwhile, former Talking Heads frontman David Byrne has expressed his general disgust with the state of the 2016 US presidential race, saying he's "saddened by the low level to which US politics has sunk." "We're better than this," writes Byrne, without ever naming any current or former candidates. "We are a country that, to the surprise of many, elected a black president In fact, folks turned out in droves to vote for (Barack) Obama. Citizens in many areas -- especially places with young, low-income, and minority populations -- got out to the polls and made themselves heard. We need to do this again." Byrne added that citizens can become involved by supporting organizations such as the Community Voters Project, whose staffers hit the pavement to register voters one-by-one, and Project Vote, a legal group that provides "advocacy, litigation, research, and technical assistance to promote voter registration laws." - Billboard, 6/6/2016......




The four original members of ABBA -- Agnetha Faltskog, Benny Andersson, Anni-Frid Lyngstand and Bjorn Ulvaeus -- reunited on June 5 for a brief 50th anniversary performance a private party in a Stockholm hotel. According to Swedish newspaper Expressen, the party featured a performance from Faltskog and Lyngstad, who sang the ABBA song "The Way Old Friends Do." Ulvaeus and Andersson joined them on stage towards the end of the song, completing a brief reunion performance from the group. Afterward, Lyngstad was quoted as saying the reunion was "absolutely amazing" and "very nostalgic," while Andersson called it a "great night." The night marked 50 years to the day since the group's principal songwriters, Ulvaeus and Andersson, first met. In 2015, Ulvaeus said that ABBA will never reform. "We took a break in '82, and it was meant to be a break," he said. "It's still a break and will remain so. You'll never see us onstage again. We don't need the money, for one thing. Usually the reason bands have reunions is that one of them is destitute and the others want to help. Fortunately that has not happened to us." - New Musical Express, 6/6/16...... In a new video interview to promote his forthcoming compilation Pure McCartney, Paul McCartney discusses how he was in Bob Dylan's hotel room in the 1960s when he began having "a mystical experience." "I could feel myself climbing a spiral walkway as I was talking to Dylan. I felt like I was figuring it all out, the meaning of life." McCartney goes on to say that he then ordered Beatles roadie Mal Evans to write down the key to it all on a piece of paper. "Mal gave me the piece of paper the next day, and on it was written 'There are seven levels.' Well, there you go, the meaning of life|" Pure McCartney drops on June 10. The new video is the third instalment of McCartney's six-part documentary for the release. - New Musical Express, 6/8/16...... In other Beatles-related news, an Internet hacker broke into the Twitter account for George Harrison, run by his estate, on June 7. Harrison's account was hacked to change his bio information to "Hey George, follow @j5zlol when you see this and shoot me a DM. I'll help you secure your accounts :) I don't want to cause you any harm, bud". The Twitter account of @j5zlol (now suspended) then claimed to not know of Harrison's death, tweeting: "Well shit I hacked someone and I didn't even know they was dead.. my bad." The hack of Harrison's Twitter account was the latest in a series of similar hacks suffered by music stars recently, including Keith Richards, Tame Impala and Tenacious D. - NME, 6/8/16......

Paul Simon is on track to score his highest charting album in 29 years with his new studio effort Stranger to Stranger. The album may bow at No. 3 on the June 25-dated Billboard 200 with over 60,000 equivalent album units earned in the week ending June 9. That would mark Simon's highest ranking set since Graceland peaked at No. 3 on Apr. 4, 1987. It would also mark Simon's highest debut ever, his previous highest debut being 2011's So Beautiful or So What, which bowed at No. 4. Meanwhile, on June 3 Simon broke the bad news of boxing champ Muhammad Ali's death that same day to fans during his gig in Los Angeles. "I'm sorry to tell you this in this way, but Muhammad Ali passed away," Simon told the crowd before delivering the final verse of his song, "The Boxer." "I am leaving, I am leaving, but the fighter still remains," he then sang with added poignancy. Simon also dedicated "The Sound Of Silence" to Ali during his encore. - Billboard, 6/8/16...... Cher filed a lawsuit on June 8 in Los Angeles County Superior Court against a financial management partnership she claims defrauded her out of more than $800,000 in investments that went belly-up. Cher's suit accuses SAIL Venture Partners and related firms of bundling her money into "risky and unsound" investments, and alleges SAIL's principals engaged in "malicious and fraudulent" behavior. The suit seeks financial restitution and punitive damages but didn't specify amounts. - AP, 6/8/16...... The Who is denying reports that the band has endorsed a sequel to Quadrophenia, the 1979 film based on its own rock opera set around the clashes between rival gangs in 1960s Brighton. Rumors of a Quadrophenia sequel emerned in late May, with reports in the U.K. press that it would pick up the story 37 years on from the first and feature several members of the original cast. But now Pete Townshend, Roger Daltrey and the band's manager Bill Curbishley, who produced the original film, have rejected any suggestions they are backing the new film. "Quadrophenia has an enduring appeal and will forever be the definitive mod film," Curbishley said in a statement on June 8. "Quadrophenia is a significant and influential film based on The Who's music, not some Carry On franchise. Any follow-up to this film could only be made by the authors of the original and would need to be worthy of the name. This karaoke sequel announced recently in the press would be totally ridiculous." He added that it was a "blatant attempt to cash in" on the original's popularity. - The Hollywood Reporter, 6/8/16......
Yusuf Islam, the singer formerly known as Cat Stevens, has released a video for a new song he has written called "He Was Alone," which was inspired by child refugees. Islam appears in the video for the spare, emotional ballad playing the haunting electric organ accompaniment amid scenes of a child fending for himself after leaving his family behind. "He was alone, when he was 12 / Only his thoughts, which he kept to himself / He didn't have a place to play / A friend to call, or a word to say," Islam sings in the track that mixes the fear and desperation of child refugees with hopeful dreams of rainbows, white horses and a return home. The song is the first new music from Islam since his 2014 album Tell 'Em I'm Gone. Islam will perform at a concert at the Westminster Central Hall on June 14 in honor of the #YouAreNot Alone charity. - Billboard, 6/7/16...... Bruce Springsteen, who just wrapped his five-show swing through England and Ireland, has announced he will release live albums of every one of his recent European tour stops. One show a week will be available starting June 15, with each also receiving a broadcast on the Boss' SiriusXM E Street Radio channel. Fans can pre-order any of the shows as MP3s, lossless FLAC or ALAC, high-resolution 24 bit FLAC-HD or ALAC-HD and collectible three-CD sets. His "River Tour: Europe 2016" kicked off with a May 14 show in Barcelona and included stops in Lisbon, Madrid, Dublin and London. It will continue through a July 31 date in Zurich. - Billboard, 6/7/16...... Making his first public appearance since the death of his late wife Rose Woodward, Tom Jones broke down in tears during an intervew at the Hay Festival on June 5 as he recalled his love for his late wife. "I realized that she's always been very important to me, throughout my life, but I now realize she might have been the most important thing in my life - and she still is," he said, as tears came to his eyes. Jones, 75, was interviewed by CQ editor Dylan Jones about his six-decade career in the music industry at the thirty-year-old annual gathering of artists, writers and thinkers. - Billboard, 6/7/16.... Late Sex Pistols bassist Sid Vicious is at the center of a copyright suit against contemporary artist Richard Prince. Prince is being accused by photographer Dennis Morris of "causing significant advertising injury" to him over several photos Morris took of Sid Vicious that Prince incorporated and/or appropriated into two of his works. The case will center around the nebulous legal principle of "fair use," which allows for the use of copyrighted works under certain conditions. Fair use requires that a piece refer back to the original piece but furthers it artistically, or "adds value." Morris' suit was filed in California on June 9 and seeks damages and any profits that came from the use and sale of Prince's work. - Billboard, 6/9/16.
Carlos Santana and his wife/drummer Cindy Blackman are set to perform the "Star-Spangled Banner" to kick off Game 2 of the 2016 NBA Finals between Golden State Warriors and the Cleveland Caveliers on June 5. The global rock star will perform the national anthem in the Warriors' hometown venue of Oracle Arena in Oakland. Blackman also joined her husband in performing the national anthem at the 2015 NBA Finals. - Billboard, 6/4/16...... With former Jackson 5 member Tito Jackson scoring his first solo hit, "Get It Baby," on the Billboard Hot 100 singles chart, all 9 Jackson family siblings have now placed a solo single on the Hot 100 chart. "Get It Baby," featuring Big Daddy Kane, debuted at No. 30 on the Billboard + Twitter Top Tracks chart dated June 11, and climbed to No. 26 on the Adult R&B Songs airplay chart in its second week. The Jackson siblings' solo chart runs date back to Oct. 30, 1971, when Michael Jackson's debut single, "Got to Be There," bowed at No. 89 on the Hot 100. Since then, Rebbie, Jackie, Jermaine, La Toya, Marlon, Randy, Janet and now Tito Jackson have all scored hits on a Billboard songs chart. In other Jackson news, the Las Vegas mansion where Michael reportedly occasionally lived from 2007 until his death in 2009 is up for sale for $9.5 million. Known as the "Thriller Villa," the 1.7-acre compound with seven bedrooms and 12 full bathrooms is northwest of the famous Las Vegas Strip. In June 2009, Jackson was found dead at another rented home in California. - Billboard/AP, 6/3/16......
In an interview with London's The Evening Standard paper, David Bowie's producer Tony Visconti revealed that "great" unreleased Bowie music is likely to be released in the near future. "I think it's logical that, over the next few years, you're going to hear a lot of stuff that you haven't heard before. I'm in talks with his management and his label - there's going to be some great Bowie stuff coming out," Visconti said. But the producer added that he couldn't confirm the whereabouts of five additional songs he produced during the sessions of Bowie's final album Blackstar. "I haven't heard those songs yet. I might actually have to help his management company find them. I have an idea where he might have recorded them." Visconti said it was more likely initially that extra songs recorded during sessions for other Bowie albums would be released first. Bowie is known to have recorded many songs that were never officially released before his January 2016 death, including an entire album, Toy, recorded in 2001 in between his LPs Hours and Heathen. In July, a new BBC4 documentary The People's History of Pop will also feature unreased Bowie music. - New Musical Express, 6/3/16...... An Axl Rose-fronted AC/DC played its first ever gig at London's Olympic stadium on June 4 in a spectacular show which featured pyrotechnics, flames, fireworks and, of course, giant cannons. This time Rose was walking instead of sitting in the "throne" he borrowed from Foo Fighters frontman Dave Grohl after recently breaking his foot, wearing a boot which allowed him to move around freely as he rattled through AC/DC classics during the mammoth two hour and 10 minutes set. The band's encores included "Highway to Hell" before cannons appeared onstage for the finale on "For Those About To Rock (We Salute You)." The track ended with a short firework display. On June 1, AC/DC announced the rescheduled U.S. dates of their Rock or Bust Tour. The leg begins on Aug. 27 in Greensboro, N.C., also visiting Fort Lauderdale, Fla., Atlanta, Columbus, Oh., Cleveland, Detroit, Buffalo, New York City, and Washington, D.C. before wrapping on Sept. 20 in Philadelphia. It will be the last dates with Rose on vocals. On June 4, the band's previous vocalist, Brian Johnson, said he had met with an in-ear technology specialist and is employing technology which absorbs harmful pneumatic pressures inside your ear canal and could help restore his hearing. "It works. It just totally works and you can't argue with that. I was really moved and amazed to be able to hear music again like I haven't heard for several years now," Johnson said in a statement. Johnson added he "can't wait for it to be miniaturised so I can use it in every situation from normal communication, going out to noisy restaurants, [and] performing live music onstage." - NME/Rolling Stone, 6/5/16......
Ringo Starr kicked off a 19-date U.S. tour with his All-Starr Band on June 3 in Syracuse, N.Y., and the legendary drummer says he's working on 8 songs as his home studio in Los Angeles for a new album release, the followup to 2015's Postcards From Paradise, hopefully in early 2017. Ringo says two were co-written with Toto and All-Starr Band guitarist Steve Lukather and will be finished during the upcoming tour. "We've got the tracks down; now we have to write the words," Starr says. "We know where it's going. We've got the idea. We've got the first verse of one of them. The second will be a ballad. We're gonna finish them while we're on the road." Another track, meanwhile, is a collaboration with Dave Stewart originally intended for a country album the two were hoping to finish in June before the All-Starr tour was scheduled. "We'll do the country album another time now. There's lots you can do," Ringo says. Meanwhile, Starr is gearing up for his 75th birthday celebration on July 7 -- with details to be announced -- as well as the 10th anniversary of the Cirque du Soleil LOVE show in Las Vegas and the fall 2016 premiere of Ron Howard's documentary about the Beatles' touring years in America. - Billboard, 6/2/16...... The Grateful Dead spinoff band Dead & Co. announced on June 2 that they will still perform their June 10 show in Charlotte, N.C., despite speaking out against that state's controversial anti-LGBT law. Instead of canceling the concert, Dead & Co. say they plan on donating $100,000 to the Human Rights Campaign and Equality North Carolina. They will also host organizations fighting discrimination so concertgoers can learn more about the law and its impact. The band added that it will "assemble a 'Participation Row' social action area at the show, where we'll host local organizations fighting discrimination and national organizations dedicated to voter registration and protecting the planet." - Billboard, 6/2/16...... The death of Prince in his Minnesota home on the morning of Apr. 21 has been attributed to an opioid overdose, according to tests results seen by law enforcement officials. Since his death, it was widely reported that the 57-year-old musicians had been abusing painkillers, and that he had been scheduled to meet with an addiction specialist doctor on Apr. 22. The Carver County, Minn. Sheriff's Office opened a criminal investigation shortly after the singer's death. A search warrant was issued, but the documents were sealed, so details are unclear. - The Hollywood Reporter, 6/2/16......

In a new interview with Rolling Stone magazine, Roger Daltrey slammed the practice of Internet streaming, saying "musicians are getting robbed every day." "You get paid for streaming, my ass," Daltrey said. "Musicians are getting robbed every day. And now it's creeping into film and television, everything now. You notice, the Internet is a slowly but surely destructive thing in all ways." The Who singer added that he's unconvinced that the Internet has improved people's lives: "Look up for a while. Live in the real world." Daltrey added that he's working on a solo record, but has no idea if he'd ever release it. As for a new the Who album, Daltrey said "We've talked about it, but it's not going to be easy... Why would I make a record? I would have to pay to make a record. There's no royalties so I can't see that ever happening. There's no record business. How do you get the money to make the records? I don't know. I'm certainly not going to pay money to give my music away free. I can't afford to do that. I've got other things I could waste the money on." The musician also noted that his battle with viral meningitis in 2015 "took quite a heavy toll on me physically... My legs aren't good. My feet aren't good. But I think being able to manage it with the adrenaline of the show, that's all the matters. It's two hours of losing myself and forgetting about my feet." - Rolling Stone, 6/2/16...... Tom Petty's side project Mudcrutch has released its sophomore effort, 2, and this one feels like more of a band effort than 2008's decades-delayed debut. All of the members get writing credit, and the songs tend to lean toward punchy Southern rock. But guitarist Tom Leadon's "The Other Side of the Moutnain" is a bluegrass benediction cut with psych-rock guitar charge. The album has debuted on Billboard's Top Rock album chart at No. 3 on its initial week of release, moving 32,000 units. Mudcrutch's 2008 self-titled debut album hit No. 2 on the same chart. - Rolling Stone/Billboard, 6/2/16...... Meanwhile, Eric Clapton's latest effort I Still Do has debuted at No. 1 on the Top Rock Albums chart dated June 11, with 44,000 copies sold. I Still Do is Clapton's 23rd solo studio album is his first No. 1 on Top Rock Albums since 2010's self-titled Clapton LP, which sold 47,000 in its first week. Right behind Slowhand on the chart is Bob Dylan, whose Fallen Angels bowed at No. 2 in its first week, with 42,000 sold. Fallen Angels is Dylan's 22nd top 10 LP, a tally begun with 1965's No. 6-peaking Bringing It All Back Home. - Billboard, 6/2/16...... Speaking of Eric Clapton, the Rolling Stones have reportedly collaborated with the legendary guitarist on their new album. According to the UK tabloid The Sun, Clapton and the Stones recently ran into each other at a west London recording studio and have since recorded two songs together with producer Don Was. "Eric was in the next studio along so he came in to say hello. They ended up jamming and recorded two songs," a source is quoted as saying in the paper. "Don reckons it's the best thing he has ever done with the Stones." - New Musical Express, 6/2/16......

On June 3, Billy Joel dedicated his 1974 song "The Entertainer" to Republican presidential candidate Donald Trump during his show at Madison Square Garden, with a quip about how "entertaining" Trump has been over the past few months. Although many people took the Piano Man's dedication to Trump as a jab at the controversial politician, Trump himself apparently thought it was a compliment, tweeting on May 28: "Thank you @BillyJoel- many friends just told me you gave a very kind shoutout at MSG. Appreciate it- love your music!." In response, one fan tweeted that it "sounds like classic BillyJoel sarcasm. Democratic Gov. Cuomo is godfather to Billy's daughter." Reacting to the minor flurry of tweets about the nod to Trump, Joel emailed Time magazine on June 4 to play down the political nature of his actions. "I'm in the entertainment business. Donald Trump's campaign has been very entertaining. Aside from that, who cares about the political opinions of a piano player?" A spokesperson for Joel could not be reached for additional comment. - Billboard, 6/1/16...... A box set of Sex Pistols concerts from the 1970s entitled Live 76 will be released on Aug. 19 that includes the punk rockers' influential show at Manchester Free Trade Hall on June 4, 1976. The concert was attended by such musicians as future members of Joy Division, Morrisey and Simply Red singer Mick Hucknall. Other shows are from London, Burton-on-Trent and a concert at Chelmsford Prison. Available on CD and vinyl, the 40th anniversary Live 76 release will also feature photographs and a reproduction of The Sex Pistols' official press kit. The songs would go on to form the basis of The Sex Pistols' sole album Never Mind The Bollocks in 1977. - NME, 6/3/16...... The A&E/History Channel's remake of the classic 1977 TV miniseries Roots drew 5.3 million viewers on May 30, a somewhat modest debut in the face of stiff competition from NBA playoff basketball. However that number was enough to make Roots the most watched scripted miniseries premiere in the Nielsen ratings since 2013's Bonnie and Clyde. The original 8-part miniseries debuted on Jan. 23, 1977, and became among the top 20 highest rated telecasts of the decade.- Variety, 5/31/16...... Influential folk musician Dave Swarbrick, best known for his work as a violin player with Fairport Convention, died on June 2 in a UK hospital after a battle with emphysema. He was 75. Often referred to as "Swarb," Swarbrick began his music career in the 1950s as a guitarist in a Celtic folk band, before he went on to join Ian Campbell's group as a fiddle player. But it was his time with Fairport Convention that helped him to achieve international recognition, joining the band as a session musician in 1969 before becoming a fully-fledged member. He also worked with other luminaries of folk music, including Ewan McColl and Bert Jansch. In 2004, he underwent a double lung transplant, but still continued to play live after recovering from the operation. - NME, 6/3/16......
Boxing legend Muhammad Ali, the three-time heavyweight champion of the world and known as the most recognizable person on the planet, died on June 3 at a Phoenix, Ariz., hospital. He was 74. Born Cassius Clay in Louisville, Ky., on Jan. 17, 1942, Ali first entered the world spotlight when he captured a gold medal at the 1960 Summer Olympics in Rome. At age 22 in Feb. 1964, he surprised the surly 7-to-1 favorite Sonny Liston in Miami to take the heavyweight title for the first time. "I shook up the world! I shook up the world," he shouted in the ring. Ali beat Liston again 15 months later in Lewiston, Maine. In April 1967, he was arrested in Houston after he refused induction into the U.S. Armed Forces. The New York State Athletic Commission quickly suspended his boxing license and stripped him of his title, and other state commissions followed suit. On June 28, 1971, the Supreme Court overturned Ali's conviction, and in his third fight since returning from suspension, he lost to Joe Frazier in a 15-round unanimous decision in March 1971 in New York's Madison Square Garden in "The Fight of the Century." After avenging that defeat in a non-title bout back at the Garden in January 1974, Ali fought "The Rumble in the Jungle" in Kinshasa, Zaire, with heavyweight champ George Foreman on Oct. 30, 1974, then met his old rival Frazier again in October 1975 in the Philippines for "The Thrilla in Manilla," with Ali prevailing when Frazier could not come off his stool for the 14th round. Both fighters were exhausted and struggling to survive. In September 1976, Ali beat Ken Norton in Yankee Stadium in New York in their third meeting, and seven months after a shocking loss to Leon Spinks, he avenged that defeat in New Orleans in September 1978 to become heavyweight champ for an unprecedented third time. Ali played himself in The Greatest, a 1977 Columbia film adapted from his autobiography, and in the late 1970s, he even voiced his own Saturday morning cartoon, I Am the Greatest!: The Adventures of Muhammad Ali, which saw his character jetting around the world fighting evil. Ali, named Sportsman of the Century by Sports Illustrated in 1999, was married four times, the last to the former Lonnie Williams, who survives him, as does his nine children: Maryum, Rasheda, Jamillah, Hana, Laila (a former boxer herself and reality TV star), Khaliah, Miya, Muhammad and Asaad. In his autobiography, Ali reflected on his legacy and how he would be judged. "When I'm gone, they'll just have to look at the records and look at my actions. Then it is up to the people to rank me where they want," he wrote. - Variety, 6/4/16.
An official unveiling of a huge mural of David Bowie in Sarajevo, Bosnia took place on May 28 to pay tribute to Bowie's humanitarian work during the Bosnian war. Inscribed with the words "Fashion changes, but you'll always be my heroes" (a nod to the way Bosnia has changed since the 1992-95 conflict), the 13 meters (43 feet) high and 10.5 meters (34 feet) wide painting adorns a damaged university building in the capital, close to the infamous street once known as Sniper Alley. More than 300 people attended the unveiling, the brainchild of local musician Vedad Trbonja, as Bowie's "Space Oddity" played over loudspeakers. Bowie died at the age of 69 on Jan. 10. - Billboard, 5/31/16......

Rolling Stones guitarist Ronnie Wood and his third wife Sally Humphreys are the proud parents of two twin girls who were born on May 30. "We are delighted to announce the birth of their twins Gracie Jane (6lb) & Alice Rose (5.7lb). The girls arrived on 30 May at 10.30pm and all are doing brilliantly. The babies are perfect," read a statement released by 69-year-old Wood and 38-year-old Humphreys. Wood met Humpreys, a theatre producer, at the Theatre Royal on Drury Lane in London, where Wood was exhibiting his art. The twins are Wood's fifth and sixth children, who has a son with his first wife, ex-model Krissy Wood, and a daughter and one biological son and an adopted son from his second marriage to ex-wife Jo. - New Musical Express, 5/31/16...... As he performed in Moscow on May 30 before an enthusiastic crowd, Elton John says he regrets he didn't have the opportunity to meet with Russian president Vladimeir Putin during his current trip to Moscow, but said he's looking forward to meeting Putin in the future to discuss LGBT issues. John thanked Putin for inviting him to "discuss some serious issues in Russia, including LGBT and HIV and AIDS," expressing hope they could eventually meet. Elton has criticized a Russian law against gay "propaganda" and comments by Putin suggesting that "gay people prey on children." Putin had called John in Sept. 2015 to say he'd be willing to meet and talk about any issues that concern him, after Russian pranksters posing as Pres. Putin fooled John, prompting the musician to post an Instagram message thanking Putin for calling. - AP, 5/31/16......

As Bruce Springsteen and the E Street Band's The River tour rolled into Dublin, Ireland for two shows on the last weekend in May, fans were treated to a surprise as the American rocker jammed with Dublin's favorite son, U2's Bono, during the second show on a rendition of the Springsteen-Patti Smith songwriting collaboration "Because the Night." Bono's U2 and Springsteen have performed the song previously on more than one occasion, including a performance at MSG back in 2009 to celebrate the 25th anniversary of the Rock and Roll Hall of Fame. Springsteen also made a guest appearance during the final show of U2's eight-night stand at New York's Madison Square Garden in July 2015. - Billboard, 5/30/16...... German electronic music pioneers Kraftwerk have lost a court case against a German rapper named Moses Pelham who sampled a two-second drum sequence from Kraftwerk's 1977 song "Metal On Metal" for his 1997 song "Nur Mir," which Pelham wrote for fellow rapper Sabrina Setlur. Kraftwerk principal Ralf Hutter had first sued Pelham in 2012 over the song, whose title translates as "Only Me." Later a German court ruled that "Nur Mir" should be deleted, agreeing with Hutter that the repeated sample amounted to copyright infringement. However, Pelham took the case to Germany's court of appeal, which has now ruled that the song's impact on Kraftwerk should not supersede Pelham's "artistic freedom." "Metal On Metal" originally appeared on the 1977 album Trans-Europe Express by Kraftwerk, who have announced they'll perform all eight of their albums at a residency at the Norwegian Opera House in Oslo from Aug. 4-7, before embarking on a US tour in September. - NME, 5/31/16......

During his solo career years, Ozzy Osbourne once recorded a song titled "Crazy Train," and now the Black Sabbath frontman has a more sober tram in his English hometown of Birmingham named after him. During a ceremony in the central England city on May 26, Ozzy said his journey from his hometown to rocker to reality show star had been an "an incredible journey," but he'd never forgotten his Birmingham roots. "Once a Brummie, always a Brummie," he said. Osbourne, 67, then hopped aboard the Ozzy Osbourne Tram for its first journey to New Street Station. - AP, 5/26/16...... In a new interview with Britain's Q magazine, Paul McCartney said the popular alternative band Oasis' biggest mistake was once claiming they were "bigger than the Beatles." "Oasis were young, fresh and writing good tunes," McCartney told Q. "I thought the biggest mistake they made was when they said 'We're going to be bigger than The Beatles'. I thought 'So many people have said that, and it's the kiss of death.' Be bigger than the Beatles, but don't say it. The minute you say it, everything you do from then on is going to be looked at in the light of that statement." Oasis' Noel Gallagher, who made the claim in a 1996 MTV interview, later admitted he was "high" when he made the claim that the success of their Definitely Maybe and (What's the Story) Morning Glory albums meant that they were bigger than the Fab Four. McCartney also revealed during the interview that he regularly travels on London's the Tube subway and doesn't bother disguising himself. "The thing about the Underground is that nobody looks at anyone," he said. Macca releases his new compilation, Pure McCartney, on June 10. - NME, 5/31/16......
Late '70s/'80s New Wave faves The Tubes will launch a 12-city UK tour this fall beginning with a show at London's Under the Bridge on Oct. 7. "We're thrilled to be coming back to the country that started it all for us," says Tubes frontman Fee Waybill. "I embrace my British heritage; the beer and the fish and chips and the best rock and roll fans in the world. (Our) all-new Mondo Pulp Tour will be big fun," he added. Waybill says the San Francisco-based band will perform all its hits and fan favorites -- including "She's a Beauty," "Talk To Ya Later," "Sushi Girl" and "White Punks on Dope" -- during the tour, which will also visit Manchester, Bristol, Plymouth, Cardiff, Brighton, Southampton, Wolverhampton, Holmfirth, and Sage before wrapping in Glasgow on Oct. 22. - Noble PR, 5/27/16..... Guns N' Roses frontman Axl Rose, who is currently handling lead vocal duties for AC/DC on the Aussie rockers' summer tour, has reportedly said he wants to do more lead singing with AC/DC, but the band isn't sure if they want to keep him on. "He keeps saying, can he do more [shows]? But we don't really know at the end. This tour, which we were committed to doing, we want to finish it," AC/DC guitarist Angus Young told a German publication. After AC/DC wrap up the tour on June 4 in Manchester, UK, Guns N' Roses will kick off its "Not In This Lifetime" tour of North America on June 23. - NME, 5/27/16.
A series of new U.K. postage stamps honoring Pink Floyd was announced by the Royal Mail on May 26. The limited edition, 10 stamp collection will pay tribute to the legendary prog rockers' 50 years as professional musicians. Due to go on sail at U.K. post offices on July 7, the stamps will feature classic Floyd album covers, including The Piper at the Gates of Dawn, Atom Heart Mother, The Dark Side of the Moon, Wish You Were Here, Animals and The Endless River, as well as concert photos. "We're celebrating Pink Floyd, one of the most influential and successful British bands of all time, with a superb range of stamps, limited edition souvenirs and gifts," declares Royal Mail, which says it "worked closely" with the band on its collection. Pre-orders for the stamps began on May 26 at the RoyalMail.com website. - Billboard, 5/26/16...... To commemorate what would have been jazz legend Miles Davis' 90th birthday on May 26, Sony/Legacy Recordings has collated data from more than 2,000 Wikipedia pages mentioning Davis for The Universe of Miles Davis, a new immersive, interactive website. Users can interact with the platform by scrolling down, hovering over images and utilizing the search bar within the infographic. Davis' birthday is further commemorated with a new album featuring reimagined reinterpretations of his music. Everything's Beautiful features contributions from such artists as Stevie Wonder, Erykah Badu and former Davis band member, jazz guitarist John Scofield. - Billboard, 5/26/16......
A two-day tribute to Bob Dylan, who turned 75 on May 24, was held at the Ryman Auditorium in Nashville, Tenn., on May 23 and 24. More than 30 artists, including Emmylou Harris, Jason Isbell, Kacey Musgraves, Ann Wilson, Wynonna, Kesha and Boz Skaggs, performed Dylan tunes to mark the folk icon's diamond jubilee. Proceeds from the concerts went to aid Thistle Farms, a Nashville-based charity that helps women who've survived prostitution, trafficking and addiction. - Billboard, 4/12/16...... It appears Elton John won't be meeting with Russian president Vladimir Putin this spring after all, due to a conflict in their schedules. In 2015, John fell victim to TV talk show pranksters who impersonated Russia's leader on the phone, an incident that led to John being officially invited to meet Putin the next time he performs in Russia, which will be May 30 in Moscow. However a spokesman for President Putin says that "this time, the meeting won't take place, unfortunately... Their schedules do not match up... But this does not mean that such a meeting won't take place next time." - New Musical Express, 5/26/16...... Bruce Springsteen was one of the first musicians featured on LiveXLive.com's new multi-channel digital network as it launched on May 21, ahead of its live streaming of all five days of the Rock in Rio Lisboa festival, which began on May 26 in Lisbon, Portugal. The Rock in Rio coverage marks the beginning of what LiveXLive hopes will position the company as "the ESPN of music events." The network, two years in the making, says it is working to secure more of music's biggest festivals, concerts and more. The company also plans to launch a mobile app later this year for on-the-go concert viewing. - Billboard, 5/25/16...... On May 25, the London Meltdown music festival announed that Robert Plant will not be able to perform his previously-scheduled June 19 Meltdown gig at Southbank Centre due to his participation in the upcoming "Stairway to Heaven" copyright case. Plant is expected to appear in a California court alongside former bandmates Jimmy Page and John Paul Jones, which is now set to get underway on June 14. Since Plant will not be able to attend Meltdown, the fest canceled his "The Boat We're In" benefit performance for the British Red Cross and is refunding all tickets via their original payment methods. First held in 1993, Meltdown features a different musician curating its entire lineup annually. Plant is still set to perform a slew of European tour dates between July 1-Aug. 7, according to his website. - Billboard, 5/25/16...... In an interview with Reuters, Neil Young said that although he's opposed to much of what Republican presidential nominee Donald Trump stands for, he's no longer against Trump using his music on the campaign trail. "He actually got a license to use it," Young said. "I mean, he said he did and I believe him. So I got nothing against him. You know, once the music goes out, everybody can use it for anything." Young's about-face came almost a year after Trump inspired Young's ire by blasting "Rockin' in the Free World" at the June 2015 rally where he announced his candidacy. Young has came out in support of Democratic presidential contender Sen. Bernie Sanders, who he says is "the only one talking about the issues, about issues that matter to me, the issues on my mind." Although Young now lives in California, he is still a Canadian citizen, so he won't be voting in the 2016 election. Young's May 24 statement drew ridicule from his former Crosby, Stills, Nash & Young bandmate David Crosby, who tweeted on May 25 that "Everybody makes mistakes sometimes. There's one." - Billboard/NME, 5/26/16......

Paul McCartney is set to appear in a new six-part virtual reality documentary to promote the new Macca compilation album Pure McCartney. Presented by the British Tourist Authority and the GREAT Britain campaign, PURE McCartney VR is directed by Grammy-winning director Tony Kaye and filmed in McCartney's home as the rock legend recounts memories and anecdotes related to various tracks ("Dance Tonight," "Coming Up," "My Valentine," "Mull of Kintyre" and "Early Days"), while sharing archived and never-before-seen footage. Each track will be released in the Jaunt VR App, which is available for iOS, Android, Samsung Gear VR, Oculus Rift, HTC Vive and Desktop 360. Meanwhile, a new Mastertapes interview conducted by the BBC's Radio4 with Sir Paul will be aired on the network on May 28, and the full filmed interview is live on the Radio 4 website. In it, McCartney reveals he was depressed after the Beatles broke up. "I was depressed. You would be. You were breaking from your lifelong friends. So I took to the bevvies [drinks]. I took to a wee dram. It was great at first, then suddenly I wasn't having a good time. I wanted to get back to square one, so I ended up forming Wings." - Billboard/NME, 5/24/16...... A 1968 David Bowie cover version of Frank Sinatra's "My Way" is just one of several Bowie rarities making their official premiere in an upcoming episode of BBC4's four-part doc, The People's History of Pop. It will also contain alternate versions of the Bowie standard "Space Oddity" and his 1967 single "The Laughing Gnome." "The program is still being made, but we can confirm that there will be some rare and special Bowie material in it," a BBC spokesperson said. The Bowie episode is the second installment in the series, which began in April. Meanwhile, a "rock opera-style" ballet interpreting the works of Bowie is currently in the works and is set to debut at the Music Hall in Detroit, Mich., on June 18. The Music Hall commissioned the ballet as part of a tribute to the late artist, and the night will also feature interpretations of the music of Metallica. - Billboard/NME, 5/23/16...... Rhino Records will release a three-CD/one-LP deluxe 40th anniversary collector's edition of the Ramones' 1977 self-titled debut album on July 29. Housed in an LP-sized box, the 40th anniversary edition has a remastered version of the album plus a new mono mix on the first disc. Also included in the set are demos and a live concert recorded at Los Angeles club The Roxy on Aug. 12, 1976. Other extras include an essay by album producer Chris Leon, plus photos by Roberta Bayley, whose portrait of band is featured on the cover of the sleeve. - New Musical Express, 5/23/16......
On May 24, the husband of actress Beth Howland, who played the ditsy, accident-prone waitress Vera Louise Gorman on the '70s/'80s sitcom Alice, revealed that she died on Dec. 31, 2015, after a battle with lung cancer. Her husband, actor Charles Kimbrough, said that he had refrained from announcing her death earlier in keeping with her wishes, and that she had not wanted a funeral or memorial service. She was 74. Howland was a modestly successful television actress when she was cast in the Alice series, which was based on the 1974 film Alice Doesn't Live Here Anymore. Howland won the role, and for nine seasons, from 1976 to 1985, she kept television audiences amused with her wide-eyed, jumpy performances. Asked to describe her character, she told Knight Newspapers in 1979: "Insecure and vulnerable. Probably works the hardest of anybody in the diner. Very gullible, very innocent." Born on May 28, 1941 in Boston, Howland studied dance at the Hazel Boone Studio and, after graduating from high school at 16, headed to New York, where she landed a replacement role as Lady Beth in "Once Upon a Mattress" and a role as a dancer in "Bye Bye Birdie." After being cast as the wife of a character played by Bert Convy on an episode of The Mary Tyler Moore Show, she moved to Los Angeles to work in television. She appeared on Love, American Style, Cannon, The Rookies and other shows before taking the role of Vera on Alice. She acted sporadically after Alice went off the air, with small guest roles on Eight Is Enough, Little House on the Prairie, Murder, She Wrote, Sabrina, the Teenage Witch and The Tick. A documentary she co-produced in 1989, You Don't Have to Die about a 6-year-old boy's successful battle against cancer, won an Academy Award for best short-subject documentary. - The New York Times, 5/25/16.
Aerosmith has squashed a rumor that they're open to performing with a new frontman that began when guitarist Brad Whitford was recently asked by a heavy metal fansite if the band would ever consider going "the AC/DC route" and tour with another vocalist besides Steven Tyler. In a statement released on May 20, the band said that "there's absolutely no truth to a story circulating that Aerosmith is looking for a new singer" and according to guitarist Joe Perry, "All five of us were just on the phone together talking about how excited we are to go to South America and Mexico City." Whitford had told Metal-Rules.com that "absolutely, we have considered it, but whether it will happen I don't know. I think it would be great," after previously saying in Nov. 2015 that the band felt a bit "abandoned" by Tyler's solo plans, which include recording a country-influenced solo album in Nashville. Aerosmith kicks off their South American tour in Bogota, Colombia, on Sept. 29, and winds it up Oct. 27 in Mexico City. - Billboard, 5/20/16......

On May 19, Frank Zappa's son Dweezil Zappa issued a multi-thousand-word rebuttal to his brother Ahmet Zappa's recent open letter to him on Facebook. In what he characterized as "a tedious undertaking," Dweezil countered Ahmet's assertions that he was uncommunicative and intransigent and that he created a false impression of the family's disagreements by giving an "incomplete, misleading story" to The New York Times, in an article published in April that quoted both brothers. The Zappa siblings -- Dweezil, Ahmet, Moon Zappa and Diva Zappa (but particularly Ahmet and Dweezil, who recorded two albums together) -- have been battling each other over the rights to Frank's vast catalog of songs since their mother, Gail Zappa, died in 2015. After Gail died in October, control of the trust passed to the two youngest Zappa siblings, Ahmet and Diva, who serve as the estate's trustees. Dweezil and Moon remain beneficiaries of the estate. Dweezil has complained that "although my father was Frank Zappa, I am not allowed to use the name on its own." Ahmet has countered that he "isn't standing in the way of Dweezil playing the music... He would just have to be in accordance with the family trust." - Billboard, 5/19/16...... The Rolling Stones have announced they're hooking up with St. Tropez-based men's swimwear manufacturer Vilebrequin for a collection of men's trunks to go on sale in June. Using a slew of images from the band's iconic discography -- created by artists including Andy Warhol, Robert Frank and David Bailey -- the swimwear includes the signature Moorea ($280), flat-waisted Merise ($295), and black T-shirt ($135) with the band's iconic tongue and lips logo. "The Rolling Stones' style has always been colorful, unconventional and fresh, all with an allure that is very inspiring for us," says Vilebrequin CEO Roland Herlory. - Billboard, 5/20/16...... Joe Jackson, the 87-year-old father of Michael Jackson and his siblings, was hospitalized on May 13 after becoming weak during a routine checkup with his doctor, but son Jermaine Jackson says his dad is doing much better now. "He's just tired, -- he's 87 -- and we're just trying to hold onto him as long as we can... My father's very strong. He's up there telling jokes. He's doing fine." - TMZ.com, 5/18/16......
A new Iggy Pop and the Stooges documentary titled Gimme Danger premiered at the Cannes Film Festival in France on May 19. Named after a song from one of Iggy and the Stooges most iconic albums, Raw Power, the documentary is being presented as part of Cannes' Midnight Screening series, meaning it's not in competition with other films. Speaking at a press conference, Pop admitted he "was on acid in more than several of the clips in the movie when I was young" but urged others to "just drop that s---." "For me, the best is a very good wine, but weed is OK for most people," he added. Gimme Danger, featuring never-before-seen footage and photographs, is directed by Jim Jarmusch, who has previously described it as "a love letter to possibly the greatest band in rock'n'roll history" more than a documentary. - New Musical Express, 5/19/16...... As his One on One Tour hit La Plata Stadium in Buenos Aires, Argentina on May 17, Paul McCartney fulfilled an unusual wish from a young female fan -- to play bass with him onstage. "This could be interesting... I didn't see this coming," Sir Paul told young 10-year-old Leila as his stagehands handed her a guitar. They then performed an impromptu duet of the Beatles' 1969 single "Get Back." "10-year-old Leila has wish granted, playing bass with Paul onstage in Buenos Aires #OneOnOne pic.twitter.com/4v2ymUgshY," a post on McCartney's Twitter account read on May 18. - Billboard, 5/18/16...... In other Beatles-related news, British Prime Minister David Cameron has been ridiculed after he appeared to recreate the Fab Four's iconic Abbey Road cover during a recent trip to the famous Abbey Road Studios in London. PM Cameron walked over the famous zebra crossing on May 20 with Labour MP Tessa Jowell before attending a meeting to discuss the cultural benefits of Britain staying in the European Union. But after posting a pic of the incident on Twitter with the caption "At Abbey Road with @TessaJowell as Remain campaigners and creative industries Come Together to say we're #StrongerIn," several Brits responded harshly. "What a prat. Beatles made that iconic and you just ruined it. Lennon and Harrison will be turning in their graves," one user replied, while another called him "an embarrassment to your office, your party, and your country." Cameron attended Abbey Road to meet famous members of the Creative Industries Federation -- including The Wire star Dominic West. "When it comes to creativity, British talent and expertise has made this country the envy of the world," he told those in attendance. "The results of Creative Industries Federation's survey are clear: we are better off in a reformed European Union than out on our own. To leave would be a leap in the dark," he added. - New Musical Express, 5/21/16......
Former Talking Heads frontman David Byrne has announced plans to turn the 15th century story of Joan of Arc's life into an off-Broadway musical. Posting on his official website, Byrne said: "Everyone certainly knows how it ends, which I like. Why has this story endured over centuries and been made into so many plays and movies? Because it's about someone -- a nobody, a teenage girl -- who inspired others to act, to overthrow their oppressors and take charge of their lives." Byrne says he's already written the music for the show, which is yet to be given an official title, and it's set to premiere in the spring of 2017 at New York City's Public Theater. Byrne previously produced the 2013 musical "Here Lives Love," a stage adaptation of an album he did with Fatboy Slim. - Billboard, 5/20/16...... On May 17, an attorney for the plaintiff in the upcoming "Stairway to Heaven" trial -- in which Led Zeppelin principals Jimmy Page and Robert Plant will be defending themselves for allegedly ripping off the 1968 Randy California of Spirit instrumental "Taurus" to create their iconic 1971 rock anthem -- brought a motion to compel the two musicians to attend the trial with the penalty for a no-show being a default and the jury being instructed to draw a negative inference from their failure to appear. According to the attorney, Francis Malofiy, Page and Plant's "refusal to specify if they will appear is causing havoc." In an email to Malofiy sent on May 6, lawyers representing Page and Plant wrote, "We have previously made it clear that Messrs. Page and Plant will attend the trial, but with them coming from England we cannot guarantee the day they will arrive." Malofiy has responded with claims the two "want to dictate the court's schedule, completely disregarding the difficulties in presenting multiple fact and expert witnesses in a narrow band of time of approximately six hours. The lack of common courtesy from defense counsel is, frankly, astonishing." At the trial, set for June 14, Malofiy will have 10 hours to mount a case that Led Zeppelin committed copyright infringement. Malofiy is also seeking an order that affirms he's entitled to use deposition testimony by Page and Plant over a potential objection. - Billboard, 5/18/16...... Three of ambient music pioneer Brian Eno's recent albums -- Drums Between the Bells (2011), Panic of Looking (2012) and LUX (2012) -- have been made available on all major streaming services for the first time, his record label announced on May 18. Eno's latest studio album, The Ship, was released on Apr. 29 and is his first ambient album to feature his voice. Eno has described the album as a "musical novel" loosely inspired by the story of the Titanic and World War I. The album ends with a cover of the Velvet Underground's "I'm Set Free." - Billboard, 5/19/16......

A remastered collection of 16 of Lou Reed's albums the late musician recorded for RCA Records and the RCA-distributed label Arista is due Oct. 7 in the U.S. Lou Reed - The RCA & Arista Album Collection includes the 14 studio albums Reed recorded for RCA and Arista between 1972 and 1986, from his self-titled album to 1986's Mistrial. It also includes the live albums Rock N Roll Animal and Lou Reed Live: Take No Prisoners. Reed had remastered the albums in the months before his October 2013 death after suffering from liver disease. Laurie Anderson, Reed's widow, will curate a tribute concert to her late husband, named "The Bells" after one of Reed's songs, on July 30 at New York's Lincoln Center. Live music, screenings of films related to the musician, lyric readings by artists and actors and an all-day broadcast of his music will be featured. - NME, 5/17/16...... An op-ed written by Barbra Streisand and Ronald Perelman for the Capitol Hill newsletter The Hill urges the U.S. Senate to pass a measure ensuring sex and gender equality in medical research. Streisand and Perelman argue that because sex is a biological variable that makes a difference in a number of deadly diseases (including lung cancer, heart disease and Alzheimer's), now is the time to bring equity to medical research. "Women's bodies are different than men's, which can result in health differences," the pair write. "Yet for too long, women have been absent from or overlooked in clinical studies." Streisand and Perelman are also the co-founders of the Women's Heart Alliance. Also in The Hill, Elton John has taken North Carolina Gov. Pat McCrory to task for signing a bill that limits anti-discrimination policies for LGBT people. John wrote that the law is discriminatory and the state is wasting millions of dollars to defend it, and added what's worse is "Gov. McCrory signed the bill after saying he had never met a transgender person." Although McCrory took that statement back, John says he sent the clear message that the experiences of transgender people have no place in a debate about their rights. McCrory did not immediately respond to a request for comment. - Billboard/AP, 5/18/16...... Although AC/DC singer Brian Johnson has recently retired from fronting the famous hard rock band amid fears of a permanent hearing loss, he isn't completely inactive now. Johnson has contributed vocals to a track titled "Mr. Rock N' Roll" on the forthcoming LP from Saturday Night Live comedian Jim Breuer, Songs From the Garage. "To me, Brian is the most powerful voice in rock & roll," Breuer told Rolling Stone. "He is also the funniest and most generous man I have ever known. I am still in awe of how he recorded the song and forever thankful." Bruer's album is due out on May 27. - NME, 5/17/16...... Guy Clark, a legend in the Nashville country music songwriting scene, died in Nashville on May 17 after a lengthy battle with cancer. He was 74. Clark is credited as mentoring a number of country singers through several decades, and his songs were covered by the likes of Johnny Cash, Emmylou Harris and others. His final album, My Favorite Picture of You, was released in 2013. It was inspired by a photograph of his late wife and fellow musician Susanna, who died of cancer in 2012. - NME, 5/18/16......

Legendary 60 Minutes correspondent Morely Safer, an Emmy-winning newsman who was one of the first reporters to convey the brutality of the Vietnam War to America's TV viewers, died on May 18. He was 84. Born in Toronto, Mr. Safer began his career as a newspaper reporter in Canada and England. He moved into broadcast journalism as a producer and correspondent for the Canadian Broadcasting Corp. He first became a correspondent for CBS News in 1964, based in the London bureau. In 1965, he opened the CBS News bureau in Saigon, serving two tours in the Vietnam war. In 1967, he became CBS News' London bureau chief, covering Europe, Africa and the Middle East. He also returned to Vietnam to provide continuing coverage of the war. The airing of one of his reports on the CBS News with Walter Cronkite in which he accompanyied U.S. Marines on a military action into a complex of villages called Cam Ne was one of the first to document the unsettling details of Vietnam for U.S. audiences, marking a turning point in public opinion of the war. Mr. Safer was called a communist for undermining the war effort, and Pres. Lyndon Johnson's administration attempted to discredit him and the network. Mr. Safer joined 60 Minutes as a correspondent in Dec. 1970, following in the footsteps of Harry Reasoner. He remained with the program for the rest of his career, more than 40 years. Later in his career, Mr. Safer also appeared on TV shows and in films about journalism, playing himself on a 2003 episode of Murphy Brown, and in the 1990s, he provided narration to documentaries on PBS, including episodes of The American Experience and American Masters. Mr. Safer won his first News and Documentary Emmy in 1979 for "Teddy Kollek's Jerusalem," a profile of the mayor of Jerusalem. Mr. Safer, the 12-time winner of News and Documentary Emmys, including a lifetime achievement award in 2003, had announced his retirement just the previous week. He is survived by his wife, the former Jane Fearer, and a daughter. - AP, 5/19/16...... Actor Alan Young, who gamely played straight man to a talking horse for five years in the classic '60s sitcom Mr. Ed, died on May 19 at the Motion Picture and Television Home in Woodland Hills, Calif. He was 96. On the series, which ran from 1961-66 on CBS, Mr. Young played architect Wilbur Post, who was married to Carol (played by Connie Hines, who died in 2009) and kept a horse, Mr. Ed, in their suburban stable. Mr. Ed, voiced by Allan "Rocky" Lane, would speak only to Wilbur, but given Mr. Ed's rather outlandish personality and the superbly mild affect of Young's Wilbur, just who owned whom could occasionally be a matter of debate. Mr. Young also voiced Scrooge McDuck and numerous other animated characters, as well as guesting on dozens of TV shows. - Variety, 5/19/16.
Neil Young has released a 28-minute long version of "Love and Only Love," a song that will be featured on his upcoming live album EARTH. Originalliy appearing on his 1990 LP Ragged Glory, the new version is only being made available via the Tidal.com website, an interesting move from Young, who has previously released his entire back catalog on his competing streaming service Pono.com. EARTH is set to drop on June 17, and will also be available for streaming on Pono.com. - New Musical Express, 5/13/16...... The 1982 Fleetwood Mac album Mirage will be reissued as a deluxe expanded edition on July 19, the band announced on May 13. Outtakes, rarities, and live performances, including early versions of several album tracks, will be featured on the release, as will a previously unreleased cover of Fats Domino's "Blue Monday." Exclusive to the deluxe edition is a third DVD disc that has more than a dozen live performances recorded in Los Angeles during Fleetwood Mac s 1982 U.S. tour. - NME, 5/13/16......

Eric Clapton says his new album, I Still Do, was initially conceived "as an homage to a family member, an old auntie who passed away a couple of years ago." "She used to say that she (had) liked me as a little boy, 'and I still do.' But that ended up just being the title," says Clapton, who at age 71 admits that "a lot of pals around my age seem to be kicking off." Reflecting on the recent deaths of such rock stars as Glenn Frey, Maurice White, Paul Kantner and his fellow British legend, David Bowie, Clapton revealed he didn't know Bowie well -- "I only met him a few times, and we never worked together." Clapton says his version of the wistful standard "I'll Be Seeing You" on I Still Do was recorded to "say goodbye to all these people." The album has Clapton reuniting with renowed producer Glyn Johns, who teamed with him on the 1977 classic Slowhand. Clapton reunited with Johns -- also noted for his work with the Rolling Stones, Led Zeppelin and the Who -- when they "met up a couple of years ago and realized that all this time had gone by," Clapton recalls. "We were having dinner and I said, 'We should do something again.'" For his part, Glyn Johns says, "my principle was to capture him playing (guitar) live as much as possible. Eric is probably the most inspirational player I've worked with. He's a very emotive player -- it goes straight from his heart to his fingers. His brain doesn't get in the way. And he's playing and singing as well as he ever did. In my view, actually, he's really developed as a singer." Clapton, who doesn't tour much these days, said he has had "some health issues going on in this year, some trouble with my hands and back," but he tries to stay fit, "to get away from sugar and wheat and preservatives. ...I suppose the way it works for me is that I try to keep my side of the street as clean as possible. I have a will, I stay current. And I try to pay a little attention to the legacy I'm leaving, you know?" - USA Today, 5/15/16...... Rod Argent and Colin Blunstone of the legendary '60s British Invasion band the Zombies performed an intimate show at New York City's Rough Trade venue on May 12. Best known for such hits as "Tell Her No," "She's Not There" and "Time of the Season," the latter from their acclaimed 1968 album Odessey And Oracle, the Zombies performed a tidy 30-minute set featuring their trademark electric pianos and harmonies. Argent and Blunstone also made room for a pair of recent cuts, "Edge Of The Rainbow" and "Moving On," both of which appeared on their 2015 album Still Got That Hunger. - Billboard, 5/12/16...... Thousands of CD and vinyl copies of the indie rock band Car Seat Headrest's new album Teens of Denial have been recalled after an unauthorized sample of the Ric Ocasek-penned the Cars song "Just What I Needed." According to a statement issued by the label, Matador Records, a license for the song in question, "Just What I Wanted/Not Just What I Needed," had been negotiated "in good faith months ago, only to be told last week that the publisher involved was not authorized to complete the license in the United States, and that Ric Ocasek preferred that his work not be included in the song." Ocasek, who has also served as a record producer and worked in major label A&R teams, has yet to comment on the matter. An updated version of the song has been cut to replace the original, and is now called "Not What I Needed," and physical copies of the album will be available in July. - Billboard, 5/13/16......
An actor who is set to appear in the 2017 Showtime reboot of the famous David Lynch-directed TV series Twin Peaks says that David Bowie was slated to appear in the new Twin Peaks before his untimely Jan. 2016 death. Henry Goaz, who will appear as Deputy Andy Brennan in the new show, says Bowie was set to make a cameo as Agent Phillip Jeffries, who he portrayed in the 1992 Twin Peaks film spinoff Twin Peaks: Fire Walk With Me. An air date for the reboot, which will feature a massive cast of 217 actors including original stars Kyle MacLachlan and Sherilynn Fenn, has not been announced. - Billboard, 5/13/16...... In other Bowie news, the late singer's son, filmmaker Duncan Jones, said on May 11 that his late father influenced his film work. "My dad was obviously prolific in music, but he also acted and I think I had the most fun when we were on film sets... I think I got the (directing) bug back then," said Jones, who is best known for his films Moon and Source Code. "Because the musical gene did not express itself in the way one might have hoped, my main hobby with my dad was shooting little one-stop animations and I just always carried that interest in film," added Jones, whose latest directorial project is Warcraft, a cinematic adaptation of video game franchise World Of Warcraft. Warcraft stars Travis Fimmel and Dominic Cooper and is set to open on June 3 in the UK and on June 10 in North America. - New Musical Express, 5/13/16...... The final recording by late country music great Merle Haggard, "Kern River Blues," premiered on Willie Nelson's SiriusXM's Willie's Roadhouse channel, and was later made available to download on merlehaggard.com/music.html and iTunes. Penned by Haggard and featuring his son Ben Haggard on electric guitar, "Kern River Blues" is about the singer's memories of leaving Bakersfield in the late '70s, according to a post on Haggard's website. The track was recorded Feb. 9 at the singer's Hag Studios as he was battling with the pneumonia that would ultimately take his life on Apr. 6 at the age of 79. Haggard's family say they decided to release the song as a way of thanking everyone" for their "tremendous outpouring of love and prayers" for the artist, and that 10% of all gross proceeds from its sale will be donated to homeless charities. - Billboard, 5/12/16......

Alice Cooper has announced that he and the surviving members of the original Alice Cooper band -- guitarist Michael Bruce, bassist Dennis Dunaway and drummer Neal Smith -- are working together again on new music for the shock rocker's next album. "Neal Smith and Mike Bruce and I wrote five songs in Phoenix," Cooper said on May 11. "Dennis wrote four or five songs in Connecticut. You never know what's going to make it on an album, but I think we've got a lot of stuff that has a good chance of being there." Members of Cooper's current band are also contributing songs for the set, which has led to a welcome plethora of material. "I don't care where a song comes from; If it fits the idea, what the album's going to be, then we go with it," Cooper says. "We'll see which ones make the album." Cooper and his band formed in Phoenix in the mid-'60s and recorded seven albums together, starting out with Frank Zappa's Straight Records label, then moving to Warner Bros. for a string of hit albums and singles. The group broke up acrimoniously after 1973's Muscle of Love, with Bruce, Dunaway and Smith going on to form the short-lived Billion Dollar Babies band. Cooper, who is currently touring with his own band as well as with his side project the Hollywood Vampires, says there's no timetable when his next album will come out. - Billboard, 5/12/16...... The Rolling Stones have commented on the upcoming three-day Desert Trip concert extravaganza, which is set for Oct. 7-9 at the site of the Coachella festival in Indio, Calif., and will feature such acts as the Stones, Bob Dylan, Paul McCartney, Neil Young, Roger Waters and the Who. On the Friday night, it's going to be us and Bob Dylan, so there will be masses of musicians, actually masses of guests of all the musicians, and it's a fun time for everyone," Mick Jagger told Rolling Stone magazine on May 12. "How many trips can you take to the desert, man? The line-up is just amazing," added Keith Richards. "I can't believe we're all going to be stuck in this little town together. I mean, never have we ever all in the same place at the same time." Richards continued to say that he would love to work with Dylan: "I'd work with Bob any[where]. I'd work with Bob in hell or heaven. I love him." The pricey tickets for the festival, which is aimed at an older, more affluent audience, went on sale on May 11, and reportedly sold out in just three hours. 70,000 three-day tickets for each of the festival's two weekends are believed to have been sold, 140,000 tickets in total, although the promoters have yet to confirm the reports. - NME, 5/13/16...... In other festival news, Ozzy Osbourne and the band Slipknot are joining forces for a festival set for Sept. 24 and 25 at the San Manuel Amphitheater and Festival Grounds in San Bernardino, Calif. "Ozzfest Meets Knotfest" will feature more than 40 acts, with Ozzy's Black Sabbath headlining the Sept. 24 show, their last ever show in California. "We are here to create havoc and history. Let the madness begin," Osbourne said during a press conference in Hollywood on May 11. - NME, 5/12/16......
Barbra Streisand's longtime manager Marty Erlichman announced on May 16 that the legendary diva will embark on a 9 city North American tour in late summer behind her forthcoming studio album, Encore: Movie Partners Sing Broadway. Streisand, who hasn't toured since her 2012 "Back To Brooklyn" jaunt, launches the tour on Aug. 2 at L.A.'s Staples Center, followed by dates in San Jose (8/4), Las Vegas (8/6), Chicago (8/9), her hometown of Brooklyn (8/11, 13), Boston (8/16), Washington, D.C. (8/18) and Philadelphia (8/20) before wrapping in Toronto on Aug. 23. Streisand's 35th studio album, Encore: Movie Partners Sing Broadway sees the singer pairing with some of Hollywood's biggest stars to sing Broadway classics. The LP will be released after the tour is completed, but before the end of 2016, and those who purchase tickets online will receive a free CD copy of the album. Her last album, 2014's Partners, was another duets LP that rose to No. 1 on the Billboard Adult Contemporary chart. - Billboard, 5/16/16...... Journey has filed a lawsuit against the electronics company Monster Products after the company realized it couldn't pay Journey's $500,000 fee to perform at a company gathering. According to their attorney Howard King, Journey was booked in Oct. 2015 and cancelled only a month later once the company realised they couldn't afford to pay their hefty fee. Journey is suing the company to get their fee, as well as pre-judgment interest and the costs of the lawsuit. - New Musical Express, 5/15/16...... The alternative rock band Train, best known for their hit "Drops of Jupiter," has announced plans to cover Led Zeppelin's 1969 album Led Zeppelin II in its entirety for their next LP release. "They are so hard to record, especially when you are trying to get as close a version as you can to the original," says Train's Pat Monohan. "The mixes, the time that they put in, it's crazy how great they were as a band." - NME, 5/13/16...... Dionne Warwick told reporters at a Cannes Film Festival party on May 12 that Lady Gaga will be playing her "musical nemesis" Cilla Black in an upcoming biopic about Warwick titled Dionne. After Lady Gaga's film reps initially releaesed a statement saying that Gaga "is not attached and will not appear in this project," Warwick said it was "just a question of the right hand not knowing what the left hand is doing," and though Gaga's music reps knew about the deal, her film reps did not. Dionne is set to begin production later in 2016. - The Hollywood Reporter, 5/13/16...... The Fox TV network has announced it will produce a new drama based on the classic 1973 horror film The Exorcist. In the remake, two priests (Ben Daniels, Alfonso Herrera) try to solve a case of demonic possession. The series, which will air on Friday nights at 9:00 p.m. ET/PT in Fox's fall 2016 schedule, will also star Geena Davis. - USA Today, 5/16/16......

Tony Barrow, the longtime Beatles press officer who is credited with coining the term "Fab Four," died on May 14 at his home in Morecambe, England. He had turned 80 just three days prior. Mr. Barrow served as the Beatles' publicist during the legendary band's heyday, from 1962-1968, and worked with a string of Hall of Fame acts through his career. Mr. Barrow was born in the Liverpool suburb of Crosby in 1936, and joined the team at Decca Records as a teenager, writing liner notes for the label and contributing record reviews to the Liverpool Echo. In the early '60s, he was approaced by Beatles manager Brian Epstein to help lift the profile of the then-unsigned band. With Mr. Barrow's help, the band scored an audition for the Decca label, which famously passed on signing the future global superstars. But Brian Epstein recognized Mr. Barrow's talents and he hired the talented young writer away, reportedly with the offer of twice the salary he was earning with Decca. Mr. Barrow also wrote features for the fanzine Beatles Monthly, often using a pseudonym or attributed to members of the band, and he penned the liner notes for the first three Beatles albums. He also drew the cartoon featured in the sleeve notes for Magical Mystery Tour. After leaving the Beatles' employ in 1968 (a year after Epstein's death), Mr. Barrow established his own PR firm, where he worked with the likes of the Kinks, the Monkees and the Jackson Five. Mr. Barrow, who survived by his wife, Corrine, and their two sons, also authored a few books on his time with the Beatles, including Meet the Beatles and the memoir John, Paul, George, Ringo & Me - The Real Beatles Story. Posting on Twitter on May 15, Paul McCartney described Mr. Barrow as " a lovely guy who helped us in the early years of The Beatles. He was super professional, but always ready for a laugh... He will be missed but remembered by many of us." - Billboard, 5/15/16...... In other Beatles news, Paul McCartney and Elton John were among those paying their respects to late Beatles producer Sir George Martin at a memorial service in London on May 11. Over 600 mourners attended the service for Martin, dubbed the "fifth Beatle," at St. Martin In The Fields church in Trafalgar Square. McCartney delivered a eulogy praising Martin's impact on the Beatles' music, and James Bay and comedians Alexander Armstrong and Bernard Cribbins performed at the memorial. - New Musical Express, 5/12/16.
As a huge wildfire in Canada continues to devastate a large forest near the city of Fort McMurray and displace an estimated 80,000 families from their homes, James Taylor has announced he'll perform two concerts in Alberta in June, with proceeds from tickets to be donated to the Canadian Red Cross to help victims. "This is a major national catastrophe that's just impossible to ignore," Taylor says. "It's really a part of human nature to respond to things like this by wanting to lend a hand if you can. You'd like to feel as though people would be there for you if you were in a similar situation," he added. Taylor says the idea came from conversations with his Canadian manager Sam Feldman as he arrived for a 15-concert tour of Canadian cities over the next month. He said the two shows would raise "at least a quarter of a million, maybe a $100,000 more than that." The benefit concerts are set for Calgary on June 7 and Edmonton on June 8. - AP, 5/9/16......

Gene Simmons is apologizing for comments he made during a recent interview with Newsweek in which he blamed Prince for ending his own life with drugs and alcohol. "But how pathetic that he killed himself," Simmons told the media outlet. "Don't kid yourself, that's what he did. Slowly, I'll grant you... but that's what drugs and alcohol is: a slow death." Simmons also told Newsweek that he has never been "high or drunk in my life," with the exception of a "dentist's chair where they knock you out." "I can almost understand drinking or getting high if it made my schmeckel bigger, or made me smarter, but nothing happens," he said. After a swift and furious fallout from Prince fans as well as Simmons' own Kiss bandmate Paul Stanley, who described Simmons' remarks as "cold" and "clueless," Simmons took to Twitter to apologize for the outburst, blaming his "big mouth" and admitting he "didn't express myself properly." "I just got such sh-- from my family for my big mouth again. I apologize - I have a long history of getting very angry at what drugs do to the families/friends of the addicts. I get angry at drug users because of my experience being around them coming up in the rock scene," Simmons posted. He also placed some of the blame on reporters who he accused of "quote-mining things l've said in the past and applying it to new situations." "It doesn't make my past quotes any more tactful, but still -- be wary of click bait. The uglier they can make it seem, the more views they will get," he said. - Billboard, 5/11/16...... In related news, the Minnesota House of Representatives has introduced a new bill named the PRINCE Act (Personal Rights in Names Can Endure Act), which would protect usage of a deceased person's likeness -- including their name, image and voice -- for 50 years after the person's death. The May 9 legislation is intended to give extended control to the person's estate, and similar laws already exist in 17 US states. Hearings were set for May 10 and May 11, and the law must be passed within the next two weeks to come into action. Although Prince has no known children, it was recently reported that upwards of 700 people are claiming to be entitled to a share of his estate. Meanwhile, Prince's family members say they are planning an official memorial service "in the near future." In a statement, the family said that "since Prince influenced so many people that we feel inspired to celebrate his life and legacy in just the right way." Prince died on Apr. 21 at his Paisley Park home and recording complex in suburban Minneapolis, and the cause of death remains under investigation. - New Musical Express/AP, 5/10/16...... Ozzy Osbourne's wife Sharon Osbourne has responded to reports about an apparent tiff between her longtime rock star hubby that reportedly caused her to kick him out of their home amid rumors that he had cheated on her with celebrity hairdresser Michelle Pugh, or possibly relapsed back into substance abuse. On May 10 on the CBS morning show The Talk which she co-hosts, Sharon said that she had indeed kicked Ozzy out of the house, but right now "he's back and I'm out of the house." Sharon says although she is still on speaking terms with Ozzy, she hasn't yet decided on her next move. "I don't know where I'm going, who I'm going with," she later told US Weekly. "And I just need time to think. And really think about myself, about what do I really want because I'm 63 years of age and I can't keep living like this," she added. The previous day, Ozzy released a statement saying the disagreement with Sharon had nothing to do with a drug relapse, telling E! News that "I have been sober for three and a quarter years." Osbourne said he still plans to honor a public appearance on May 12, where he's promised a "very special announcement" alongside Slipknot vocalist Corey Taylor. Ozzy and Sharon, who have been married almost 34 years, split previously in 2013 when Ozzy's drug and alcohol habits became too much for Sharon, though she took him back after he sought treatment. - Billboard, 5/10/16...... An original UK pressing of David Bowie 1969 self-titled second album (later renamed Space Oddity) has fetched $6,826 (£4,722) in a recent auction on the record collectors' website Discogs.com. "Finding a good copy of the first UK pressing of [Bowie's] album is no easy feat. Is it almost $7k difficult? Maybe not," reads an announcement on the website's blog. The post also noted that the buyer of the record was anonymous: "I'm not sure where this expensive record is going. I don't know who is looking after it now. But I hope, wherever it is, it's being treasured in whatever way the buyer finds appropriate." - NME, 5/11/16......
Journey guitarist Neal Schon says he'd have to give serious thought before participating in any Journey induction into the Rock and Roll Hall of Fame. "After reading and talking to Steve Miller about what went on with him and how it was not a good experience, I don't really care right now one way or the other," Schon recently told Billboard. "I'd have to see what the situation is for real. I'm not about to pay money to anybody to get in anywhere. I would never do that. And at this point there's so many people in there that are not even rock 'n' roll, I don't really care about being in there at all." Miller, who was formally inducted during a ceremony in April, alleges that the organization only provided tickets for he and his wife, and wanted his band members to pay $10,000 a piece to watch the ceremony. "It's not going to make or break my life for who I've come as an artist or a person," Schon added. "I'm like an aspiring artist that needs to move forward and you don't move forward by settling in on what you've attained in your past. I think you're only as good as what you are right now." But Schon acknowledged that Journey is considered by some to be one of the RRHOF's greatest slights, and he would be eager to please the band's many fans. Schon says that [former Journey vocalist] Steve Perry has not wanted to do it until Perry releases his new solo record, which is supposed to come out later in 2016 and he's hearing that Journey is "supposed to get in this year." Meanwhile, Journey is prepping for the kickoff of a summer tour with the Doobie Brothers that gets underway on May 12. The band is also planning a symphonic album, building off a charity concert it performed on June 20, 2015, with the Hollywood Bowl Orchestra. As for a studio followup to its last album, 2011's Eclipse, Schon says "there's no reason to do it... Nothing is going on in records and you'll never sell any records and you won't get played on the radio.'" - Billboard, 5/9/16...... AC/DC performed with its new frontman Axl Rose for the first time on May 7 in Lisbon, Portugal. Kicking off with "Rock Or Bust," the Aussie headbangers plowed through a 22-song setlist that also included the first live performance of "Rock 'n' Roll Damnation" for 13 years and "Riff Raff," which hasn't been played since 1996. Axl Rose, who is recovering from a recent leg injury which also affected his planned Guns N' Roses reunion shows, performed seated on a "throne." The band currently has 12 European live dates booked in for May and June, including two UK shows in London on June 4 and Manchester on June 9. Rose will then rejoin Guns N' Roses for their "Not In This Lifetime" North American tour, which runs from June 23 - Aug. 22. - New Musical Express, 5/8/16...... Bruce Springsteen and the E Street Band announced on May 9 that they'll be extending their summer The River tour into the fall. Eight additional dates in August and September, including East Rutherford, N.J. (8/23, 25), Chicago (8/28), Washington, D.C. (9/1), Virginia Beach, Va. (9/3), Philadelphia (9/7), and Pittsburgh (9/11) will be played, before the tour wraps on Sept. 14 at Gillette Stadium in Foxborough, Mass. The band's recent 36 dates grossed $75,956,686, with 581,619 national ticket sales. Before then, it will play a string of European dates, which kick off May 14 in Barcelona. - Billboard, 5/9/16...... The Who vocalist Roger Daltrey announced on May 9 that the band plans to lauch a limited edition champagne to mark the band's 50th anniversary. The bubbly, entitled Champagne Cuve Roger Daltrey, will be available to purchase beginning in June for £95, with a percentage of the proceeds will go to Teen Cancer America, which was founded by the band. "I am very excited to have this opportunity to express my passion for champagne through this limited edition cuve. I hope you enjoy it as much as I do," Daltrey said. A limited-edition ice bucket, made by L'Orfvrerie d'Anjou, will also be made available. Like the bottle itself, the buckets are moulded and decorated with The Who bullseye as well as Daltrey's signature. The champagne ice bucket is available in ten colours in a limited edition, each of which is numbered and priced at £650. More information can be found at Eminent-life.com. - NME, 5/9/16...... Neil Young launched his new live album EARTH at the Natural History Museum in Los Angeles on May 6 by channeling John Lennon. "Turn off your mind, relax, and float downstream," Young told the audience before playing EARTH in its entirety. The tracks on the LP feature nature-inspired sounds, including bears, birds, crickets, bees, horses and cows, as well as city noises, such as car horns, which the Canadian singer/songwriter has described as "sounds of the earth." The album also includes recording's from Young's 2015 "The Monsanto Years" tour, as well as highlights from his extensive back catalog, with new musical overdubs added to the mixes. The album will hit stores on June 17 (in an Instagram post, Young said that it "does not fit on iTunes"), and fans will be able to stream the record on Young's streaming service Pono. - NME, 5/7/16......
After fans of The Doors marked up a scenic cave on the California coast with psychedelic graffiti, authorities have closed the cave indefinitely for cleanup. The trend began with a social media myth that late Doors frontman Jim Morrison wrote songs in Corral Canyon Cave in Malibu Creek State Park, and although the popular hiking spot always had some vandalism, it has recently spiraled out of control and the cave now looks almost tie-dyed with multicolored swirls inside and out. Doors lyrics such as "love me 2 times" and "try to set the night on fire" are scrawled on its walls. There also are declarations like "Use your third eye" and "Try LSD," along with more crude tags. "It exploded over last summer, and graffiti has been increasing ever since," California State Parks District Superintendent Craig Sap says. "People are posting pictures of the cave 30 or 40 times a day." The now-closed cave will be blasted with walnut shells, which will clean off the graffiti without damaging the rock walls. The cleanup will cost $40,000, and there's no word on when hikers can head back to it. Sap added that it is a misdemeanor to go to the cave, with a fine of nearly $400, and a felony to spray-paint on it. - AP, 5/6/16...... Evidence relating to claims of sex abuse by British pop singer Cliff Richard have reportedly been passed from police to prosecutors, according to the UK paper The Guardian. Richard, 75, had been interviewed "under caution" by authorities in 2014 following allegations of a sex crime involving a young boy in the 1980s, but he was not arrested or charged. The "Devil Woman" singer was then interviewed again in 2015 year by police investigating alleged sexual assaults. Richard has denied any wrongdoing, and described the allegations as "absurd and untrue." - NME, 5/10/16..... Scott Bennett, a keyboardist and multi-instrumentalist known for his work with Brian Wilson, was convicted of rape by instrumentation and sexual battery on Apr. 29 after a week-long trial at Rogers County District Court in Claremore, Okla. Bennett was found guilty of raping a then 21-year-old woman at the Hard Rock Hotel & Casino in Tulsa in December 2014. Video footage described by the prosecutor as "very, very disturbing" was shown to the jury during the trial. The jury has recommended a two-year sentence for the sexual battery charge and three-year sentence for rape by instrumentation, and Bennett's attorney Shannon McMurray has said her client, who has denied sexual intercourse occurred, intends to appeal the conviction. Bennett has worked with Brian Wilson since 1998, touring live with the Beach Boys legend as well as co-writing and co-producing his solo albums. His latest recording credit was on Wilson's 2015 album No Pier Pressure. - NME, 5/9/16...... Blues-rock guitarist Joe Bonamassa will perform a free "invitation only" concert at the legendary Cavern Club venue in Liverpool on June 27, as a "thank you" to all the fans that have helped his career grow from playing small clubs to sold-out arena tours worldwide. Bonamassa will pay homage to the music of such fellow guitar legends as Jeff Beck, Eric Clapton and Jimmy Page during an intimate concert in front of 300 people. He'll be previewing material that he will perform at five special concerts in the UK this July -- in Lancashire (7/2), Glasgow (7/3), Bristol (7/5), Greenwich (7/7) and Nottinghamshire (7/8). "This is a once in a lifetime opportunity for me," Bonamassa says. "I'm so excited to be performing the British Blues Explosion concerts for very first time at the Cavern Club, the same venue where the Beatles first played. It's the perfect venue for me to showcase the music of Jeff Beck, Eric Clapton and Page. I hope my fans will get a kick out of it as much as I do." - Noble PR, 5/9/16......

Veteran character actor William Schallert, best known as the dad on The Patty Duke Show, died on May 8 in Pacific Palisades, Calif. He was 93. A familar face to TV and movie fans across several generations, Mr. Schallert also appeared in such sitcoms and series as The Many Loves of Dobie Gillis, Leave It to Beaver, The Waltons, The Twilight Zone, The Wild Wild West, Get Smart and Hawaii Five-O. He also earned a spot in the Star Trek hall of fame for his role as Nilz Baris in the popular episode from the original series, "The Trouble with Tribbles." Mr. Schallert later turned up as Baris in the Deep Space Nine hour Trials and Tribble-ations, and then in another guest star role as Varani in the DS9 episode Sanctuary. But his role as patriarch Martin Lane on the popular 1960s sitcom The Patty Duke Show was among his most memorable, and it landed him on TV Guide's 2004 list of the 50 Greatest TV Dads. Born on July 6, 1922, Mr. Schallert began his career with film roles in the 1940s and worked fairly consistently through 2014, appearing in recent shows including 2 Broke Girls, Desperate Housewives, How I Met Your Mother and My Name is Earl. Most recently, he appeared on shows like True Blood, in which he played Mayor Norris. Mr. Schallert was the head of the Screen Actors Guild from 1979-1981, also establishing the committee for Performers with Disabilities during his time in office. He is survived by his wife Leah Waggner and their four children. - CNN, 5/9/16.
The Rolling Stones released a statement on May 4 requesting presumtive Republican presidential nominee Donald Trump to stop playing their songs at his campaign events. In the statement, the band said they hadn't given Trump, who has played the likes of "Brown Sugar," "You Can't Always Get What You Want" and "Start Me Up" permission to use their music and requested "that they cease all use immediately." Other artists, including Neil Young, Aerosmith's Steven Tyler, R.E.M. and Adele, have also objected to their music being played at Trump events. While Trump stopped using all of those artists' songs after the requests were made, politicians don't need an artist's permission to use their music at rallies as long as their party has a blanket license, which covers all of the music in the group's catalog. - New Musical Express, 5/4/16......
Speaking of Steven Tyler, the Aerosmith frontman wowed a sold-out crowd at Lincoln Center in New York on May 2 with a hit-packed set entitled "Steven Tyler... Out on a Limb." Two days later, Tyler announced the dates for his upcoming 19-city summer North American tour of the same name. The outing kicks off on July 2 with a show at the Venetian Theater in Las Vegas, also visiting such cities as Los Angeles (7/5), Seattle (7/8), Vancouver, B.C. (7/10), San Francisco (7/14), Phoenix (7/2), and Denver (7/23). The tour will wrap Sept. 13 at Toronto's Sony Centre for the Performing Arts. - Billboard, 5/4/16...... The Philly soul songwriting team of Kenny Gamble and Leon Huff are set to be honored on May 6 in Nashville, Tenn., as part of the National Museum of African American Music's "My Music Matters" Week celebration. At a gathering at Warner Music Nashville the previous evening, the duo described how they approached songwriting. "We'd just sit down every day and just talk and laugh," Kenny Gamble said. "And something might come up where we're looking at the news (and one of us would say), 'The world is so crazy, they need a love train.' Then we'd say, 'Uh oh! We got one!' So then we'd go to the piano and stomp it out." As the songwriting and production partners at Philadelphia International Records, Gamble and Huff are responsible for more than 800 mostly R&B cuts, including such classics as "Love Train," "Me and Mrs. Jones," "For the Love of Money" and "If You Don't Me By Now," and it has been estimated their music is played every 13.5 minutes somewhere in the world. - Billboard, 5/5/16...... Neil Young was among the headliners on the final day of the New Orleans Jazz & Heritage Festival on May 1. As it had during much of the festival, rain bogged down much of day seven of the festival at Fair Grounds Race Course, with Young and his backing band Promise of the Real appearing at 3:15 p.m. After ten minutes of jamming out, Young played his first song, "F--kin' Up," from his 1990 LP Ragged Glory with Crazy Horse. Other numbers included the live favorites "Love and Only Love" and "Keep On Rockin' in the Free World" before the finale, "Powderfinger." Also appearing were Mavis Staples and the event's annual closing act, Trombone Shorty. - Billboard, 5/2/16...... The planned three-day fall concert extravaganza in Indio, Calif., featuring such acts as the Rolling Stones, Paul McCartney, Roger Waters, Bob Dylan, Neil Young and the Who has been given a name, Desert Trip, and if it sells out as expected it could rake in a $50 million box-office gross. Set for Oct. 7-9 at the site of the Coachella festival, Desert Trip has a reported talent budget of over $35 million, with each day's show scheduled to start at sunset and feature a stadium-level set from each act. On the revenue side, reserved ticket prices for all three nights of the self-proclaimed "concert of the century" range from $699 to $1,599, and sources say there will be 30,000 reserved seats and 40,000 general-admission tickets, with the latter priced at $399. In early May, Dylan, McCartney, the Stones, the Who and Roger Waters all posted videos on their respective sites, making a cryptic reference to "October." The top headliners on the bill are guaranteed as much as $7 million each, with the possibility of a second weekend still being discussed. - Billboard, 5/5/16......

James Taylor helped commemorate the 125th anniversary of NYC's Carnegie Hall on May 5 by coheadlining a gala concert at the revered venue that also included performances by cellist Yo-Yo Ma, violinist Itzhak Perlman and singer/pianist Michael Feinstein. Taylor admitted he didn't remember his first Carnegie Hall gig some 40 years ago because "we celebrated...That's why I don't remember it that well," but it was "sort of cultural sign" that he had reached a certain level of stardom. The 68-year-old singer-songwriter sang the George Harrison-penned "Here Comes the Sun" accompanied by Yo-Yo Ma and paid tribute to Prince when he inserted "purple" before "rain" in "Shower the People." - Billboard, 5/6/16...... Sony/ATV, the current music publisher of the Beatles, has licensed a song by the Fab Four for use in China for the first time ever. The band's "Hey Jude" appears in Yesterday Once More, a coming-of-age film from noted Chinese director Yao Tingting. The nearly four-minute synch, which features the two Chinese leads singing the 1968 classic in English, commanded a six-figure sum, believed to be one of the highest fees ever paid for usage in China. Sony/ATV exec Esther Friedman noted that since the film is aimed at a younger demographic with its story of high school friends grappling with the complexities of first loves, it can help introduce the Beatles' music to a new audience. "That always plays into the decision," she adds. "It was a compelling reason to say yes to this one." - Billboard, 5/5/16...... In other Beatles-related news, Paul McCartney met two African American women who helped inspire his 1968 "The White Album" track "Blackbird" for the first time in Little Rock, Ark., where his One On One U.S. played on Apr. 30. Thelma Mothershed Wair, and her friend Elizabeth Eckford, were members of the "Little Rock Nine" who were enrolled at the previously all-white Little Rock Central High School in 1957 after the Supreme Court's Brown v. Board of Education ruling declared segregation in public schools unconstitutional. The nine were initially prevented from entering the school when Arkansas' governor, Orval Faubus, called out the National Guard to block them before Pres. Dwight D. Eisenhower sent federal troops to ensure they could attend classes. The students were credited with introducing a young McCartney to the civil rights struggle and inspiring the poignant lyrics to "Blackbird." "Incredible to meet two of the Little Rock Nine--pioneers of the civil rights movement and inspiration for Blackbird. pic.twitter.com/QrnOQnqrFX," McCartney posted on Twitter on May 1. As Paul's tour visited Minneapolis on May 4, the Beatles legend paid tribute to Prince by covering "Let's Go Crazy" in the late music icon's hometown. During the first gig of a two-night stand at the Target Center, Macca told the crowd, "Thank you Minneapolis, thank you Prince," after ripping off a double-time version of "Let's Go Crazy" in front of a projection of Prince's iconic love symbol. Earlier in the show McCartney announced he was dedicating the show to Prince and described spending New Year's Eve with the "Purple Rain" singer at a show in St. Barts. "I've been a fan of Prince's a long time, and I've been to many of his concerts in London," McCartney said. "But I was very lucky this New Year's Eve. He played a little show in a little club, and I happened to be there, so we saw the new year in together. It was beautiful. God bless you, Prince!" - Billboard, 5/2/16...... Meanwhile, Prince's 1984 song "Purple Rain" has topped Billboard's Hot Rock Songs chart for the week dated May 14 after his unexpected Apr. 21 passing. Other Prince songs also appear in the top 10, including "When Doves Cry" (No. 2), "Little Red Corvette" (No. 4), "Let's Go Crazy" (No. 5), "Darling Nikki" (No. 9) and his Rock and Roll Hall of Fame induction ceremony rendition of the Beatles's "While My Guitar Gently Weeps" (No. 10). Prince has also set a record on the Billboard charts by being the first act to concurrently chart five albums in the top 10 of the Billboard Hot 200 since the list merged its previously separate mono and stereo albums charts into one overall list in 1963. The artist is found at Nos. 2, 3, 4, 6 and 7 with The Very Best of Prince, Purple Rain, The Hits/The B-Sides, Ultimate and 1999, respectively. In total, Prince has a record 19 albums on the list. - Billboard, 5/5/16...... A new documentary based on music mogul Clive Davis's 2013 New York Times-bestselling memoir The Soundtrack of My Life will feature contributions from such artists as Bruce Springsteen, Paul Simon, Art Garfunkel, Pattie Smith and the Grateful Dead's Bob Weir. A sneak peak of Clive Davis: The Soundtrack of Our Lives was presented in the form of a 10-minute reel of early footage from the film on Apr. 16 at New York's Cutting Room during a first-ever Arista Records reunion party of artists Davis had signed when he helmed the label. "It's very special to see because I didn't know who [would participate] in the film," Davis, 84, said at the event. - Billboard, 5/5/16......



Pink Floyd announced on May 6 that they will reissue their entire back catalog on vinyl this summer, starting in June with the first four full-length Floyd LPs (1967's The Piper at the Gates of Dawn, 1968's A Saucerful of Secrets, 1969's More soundtrack and the Ummagumma double album). These will be released on 180-gram vinyl on June 3, with the original packaging replicated for each release. The rest of the band's discography will be reissued at several intervals throughout 2016 on the band's own Pink Floyd Records, in association with Columbia Records. - New Musical Express, 5/6/16...... Guns N' Roses singer Axl Rose appeared with members of AC/DC for the first time in a promotional video in advance of the group's debut show together in Lisbon, Portugal on May 7. Seated on high stools in a large rehearsal space/airplane hangar, the trio gave a very brief preview of their unlikely union in the 17-second clip. "Lisbon here we come," said AC/DC guitarist Angus Young. "You know we're really excited to be here in Portugal. We're here to give you a great rock show so we hope to see you all there." Rose sat silent as Young talked then, after an awkward pause, added "absolutely, we're very excited to be there." AC/DC's Cliff Williams then chimed in with, "we'll see you on Saturday!" The concert markes the first time Rose will take the stage with the Aussie hard rockers, standing in for singer Brian Johnson, who is sitting out the remainder of AC/DC's Rock or Bust world tour after doctors advised him against performing over fears that he could suffer permanent hearing loss. Current plans calls for Rose to play 12 European dates with AC/DC before the band returns to Australia to prep for its summer Not In This Lifetime stadium tour. Meanwhile, around 7,000 AC/DC fans in Belgium have reportedly requested a refund for an AC/DC concert in Werchter on May 16 due to being unhappy with Rose replacing the ailing Johnson in the band. The local newspaper De Standaard reported that 7,000 tickets were refunded for the gig and placed on sale again. - Billboard/NME, 5/5/16...... Organizers of the upcoming Glastonbury Festival at Worthy Farm in England have announced they will erect a David Bowie/Alladin San-inspired lightning bolt over the Pyramid Stage as the fest takes place over the fourth weekend in June. This follows a previous announcement in February that an entire set of Bowie's 2000 Glastonbury set will be screened for the crowd, and fans are also planning a "mass singalong" to pay homage to Bowie. On June 25, an orchestral tribute to Bowie set to a light show is also planned. Plans are also in the works for a Glastonbury tribute to Prince. - Billboard, 5/5/16..... In other David Bowie news, fans are still uncovering hidden secrets in the singer's swan song LP, Blackstar, four months after its release. Under certain conditions, the black paper beneath the vinyl LP coverÕs cut-out star design alters to reveal a smattering of stars in a black sky, as if from an actual NASA photograph. Fans began to post their discovery on social media, and BowieÕs son, filmmaker Duncan Jones, shared it with the masses. - Billboard, 5/4/16...... Speaking at the annual Milken Institute Global Conference in Los Angeles on May 3, Cher told the audience she thinks "our government can't find its ass with both hands, and a map and a GPS." But Cher, who is generally perceived as a liberal, acknowledged that she trusts government more than private business when it comes to water. "It was just, 'we need to make money. These people are poor, so we don't care'," Cher said in reference to the current water crisis in Flint, Mich. Cher, who tweeted in January that Michigan Gov. Rick Snyder is "a murderer who should be executed," said at the conference that those remarks may have "jumped the shark," and merely said that Gov. Snyder is "not part of the solution" while praising Flint mayor Karen Weaver, who was unable to attend the event due to a meeting with Pres. Barack Obama. - Billboard, 5/4/16...... A bluegrass version of the J. Geils Band classic "Love Stinks" is just one of the welcome surprises on former frontman Peter Wolf's latest solo LP, A Cure for Loneliness. A superbly rugged album that rambles through various strains of roots music, the set also has Wolf infusing it all with his own lanky-boned rock & roll spirit. Highlights include "It's Raining," an R&B ballad he wrote with the late Don Covay, and Wolf's rendition of the vintage Moe Bandy honky-tonk heartbreak lament "It Was Always So Easy to Find an Unhappy Woman," which hits the sweet spot where Nashville meets the Bronx. - Rolling Stone, 4/21/16......

An attorney for rock & roll legend Little Richard is denying recent rumors on the Internet that the 83-year-old singer is in poor health and "clinging to life." "I just spoke to him today," Little Richard's attorney William Sobel told Rolling Stone. "He said, 'You know, I want you to talk to [the press] because I'm really annoyed. This thing started on Facebook. Not only is my family not gathering around me because I'm ill, but I'm still singing. I don't perform like I used to, but I have my singing voice, I walk around, I had hip surgery a while ago but I'm healthy.'" Little Richard, who was inducted into the first ever Rock and Roll Hall of Fame in 1986, has taken a step back from the limelight recently and hasn't performed live in the past two years. Also, his friend Bootsy Collins had posted on Facebook that Richard was "not in the best of health" and that he "needs our love [and] understanding right now." - NME, 5/4/16...... Dolly Parton has announced she plans to renew her vows to husband Carl Dean on the couple's 50th wedding anniversary on May 30 in the kind of ceremony the two couldn't afford the first time around. As the story goes, Parton met Dean in a Wishy Washy Laundromat on the day that Parton moved to Nashville in 1964. The two were married in Ringgold, Ga., on May 30, 1966, with only Parton's mother as a witness. Although the couple have rarely been photographed together through the years, Parton always has maintained that the two have a good marriage and Dean is simply a private person with no interest in the spotlight. Dean ran his own asphalt paving business in Nashville and rarely attended Parton's public events. Parton, who turned 70 in January, plans to sell the photos of her "wearing a beautiful wedding dress" as part of a benefit for her charity, the Imagination Library, which gives books to children each month. - USA Today, 5/5/16...... The producers of Sesame Street have threatened to send a cease and desist letter to a company for featuring Bert and Ernie in STD awareness ads. Mately, which sells at-home kits for HIV and STD testing, featured the chummy duo in an ad campaign, and the Sesame Street makers say this is an unauthorized use of their famous puppets. The company responded saying it "got the message loud and clear" and has now removed all Bert and Ernie images from its site. "There was no intent to tarnish the Sesame Street brand," it said. Previously, Sesame Street has already had to clarify that Bert and Ernie are not gay and "do not have a sexual orientation." - Jezebel.com, 5/4/16.
Graham Nash has scored his highest charting solo album since 1974 with his new studio effort This Path Tonight. Debuting on the Billboard Hot 200 at No. 93, the LP is Nash's first solo studio album since 2002 and his highest charting since 1974's Wild Tales, which rose to No. 34. Bonnie Raitt's latest album, Dig in Deep, has bowed at No. 100 on the chart by selling 6,000 units in pure album sales, only 1,000 less than Nash's album. Other '70s artists on the album charts include Ace Frehley, whose Origins, Vol. 1 has risen to No. 23, and Marie Osmond with her new LP Music Is Medicine, which has hit No. 10 on the Top Country Albums chart. It's her first solo top 10 on the tally since 1974's In My Little Corner of the World peaked at No. 10 that year. - Billboard, 4/29/16......
A new Beatles exhibition dubbed "The Magical History Tour: A Beatles Memorabilia Exhibition" began a 21-week run at The Henry Ford museum in the Detroit suburb of Dearborn on Apr. 30. Boasting 10,000 square feet of Fab Four memorabilia with more than 150 artifacts from the collection of Peter Miniaci & Associates, a Beatles memorabilia specialty firm, the exhibit interactive displays designed to give visitors a "unique approach" to the Beatles story, according to exhibit designer Geoffrey Curley. Although the exhibit hasn't been sanctioned by the Beatles and their Apple Corps., they're not standing in its way. "They basically, for all intents and purposes, said 'Good luck,'" said a rep for the St. Paul, Minn.-based Exhibits Development Group, which is producing the exhibit. The exhibit is set to run through Sept. 18, and is next slated for the Putnam Museum in Davenport, Iowa starting March 9, 2017. - Billboard, 4/29/16...... At an all-star concert celebrating International Jazz Day at the White House in Washington on Apr. 30, Aretha Franklin paid tribute to Prince by performing the rock/funk legend's "Purple Rain." "He was definitely an original and a one-of-a-kind. There was truly only one Prince. He put his stamp [on his sound]," said Franklin, who earlier kicked off the proceedings with a performance of "A Song For You." Also performing at the event were Sting and Herbie Hancock, among others. Meanwhile, investigators in Minnesota are looking into whether Prince died from an overdose and whether a doctor was prescribing him drugs in the weeks before he was found dead at his home in suburban Minneapolis on Apr. 21. Authorities are reportedly interested in whether a doctor was on a plane carrying Prince from his final concert in Atlanta to his home that made an emergency landing in Illinois on Apr. 15, less than a week before he died. Prince's plane made an emergency stop in Moline, in western Illinois, and he was found unconscious on the plane. Investigators are also looking into what kind of drugs were on the plane and at Prince's house in suburban Minneapolis, and they have also obtained a search warrant to collect evidence at Prince's Paisley Park estate. One official said investigators are looking at whether Prince overdosed on the plane and whether an overdose killed him, and at what kind of drugs were involved. One possibility is the powerful painkiller Percocet or something similar, the official said. As this occurs, the National Enquirer tabloid has published a story with an unidentified source who claims Prince had been suffering from AIDS before he died at age 57. The story claims Prince weighed just 80 lbs. by the time of his death, had been diagnosed with the crippling disease six months earlier, and had "preparing to die for a little while." "Doctors told Prince his blood count was unusually low and that his body temperature had dropped dangerously below the normal 98.6 degrees to 94 degrees," the source stated. "He was totally iron-deficient, very weak and often disoriented. He rarely ate and when he did, it all came right back up. His face was yellowish, the skin on his neck was hanging off and the tips of fingers were a brownish-yellow," the source added. Meanwhile on Apr. 26, Prince's sister Tyka Nelson filed papers at the Minnesota probate court that indicated Prince died without executing a will. With Prince's estate worth a reported $300 million by current estimates, tax experts say it could be paying up to half of that in taxes. Also on Apr. 26, AMC theaters announced Prince's 1984 film Purple Rain will be expanding into more than 200 of its theaters in the U.S. as a way of giving grieving fans continue to look for ways to celebrate his life and career. - New Musical Express/AP/The Daily Mail UK, 5/1/16......

Elvis Costello and the Impostors were among the headliners at New Orleans Jazz Fest on Apr. 28, the fourth day of the event. Costello and his band wasted no time getting into his greatest hits, kicking off with "(What's So Funny 'Bout) Peace, Love, and Understanding" and "Watching the Detectives," "Mystery Dance" and "Radio Radio." The second half of Costello's set was dedicated to his late friend and New Orleans legend Allen Toussaint, with performances of Toussaint's piano-driven "Ascension Day" and the Lee Dorsey-sung/Toussaint-penned classic "Who's Gonna Help Brother Get Further?." - Billboard, 4/29/16...... A May 10 trial date has been set for a California jury to decide whether Led Zeppelin's "Stairway to Heaven" unfairly borrowed from an instrumental track called "Taurus" by L.A. rockers Spirit that came three years before it. Apparently, lawyers representing Spirit are now willing to settle their case for the seemingly low price of one American dollar. The catch is, Zeppelin's Robert Plant and Jimmy Page, the co-writers of "Stairway to Heaven," would have to give songwriting credit to Spirit's Randy California, which would amount to much for than $1 towards the estate of the late California, who died in 1997. On April 25, U.S. District Judge R. Gary Klausner decided the plaintiffs will not be able to present jurors with testimony involving Zeppelin's wealth and drug usage nor persuade them with evidence falling outside the original 1967 copyright of "Taurus." - Billboard, 4/27/16...... Bruce Springsteen and the E Street Band wrapped the US leg of their The River tour on Apr. 25 at Brooklyn's Barclays Center. Attended by some 18,000 fans, including New Jersey Gov. Chris Christie, Springsteen and the band once again performed the 1980 double LP The River's 21 songs and 15 additional hits, which was, according to the Boss, the last time he and the band will perform The River from top to bottom. "Tonight this is going to be our last official performance of The River from start to finish... We're going to open up our set list overseas," Springsteen told the crowd. "We've had a great time performing this record for all of you. We hope you have enjoyed it in the United States. So let's go down to the River one more time and see what we find." The tour began on Jan. 16 in Pittsburgh. - Billboard, 4/26/16...... Bob Dylan has released a second track from his forthcoming second covers album of Frank Sinatra songs, Fallen Angels. "All the Way" follows "Melancholy Mood," which was unveiled in April. Fallen Angels, which also features the Sinatra standards "Young at Heart," "That Old Black Magic" and "Come Rain or Come Shine," drops on May 20. - NME, 4/29/16...... Elton John and Lady Gaga are partnering on a new line of exclusive fashion and accessories with a political bent called Love Bravery. According to a press release, Love Bravery will be "a high-spirited, limited-edition line of clothing and accessories that inspire compassion and combat prejudice" and will span several categories including shirts, sweats, outerwear, clutches, backpacks, scarves, beanies, keychains and pins. Sales will benefit the artists' respective charites, the Elton John AIDS Foundation and Gaga's Born This Way Foundation. "I love the idea of fusing who you are on the inside -- your passions and dreams -- with what you wear on the outside," John said in the statement. - Billboard, 4/27/16......
On Apr. 29, Neil Young announced he will be releasing a new live album called EARTH that will feature recordings from his 2015 "The Monsanto Years" tour, along with the previously unreleased song "I Won't Quit." According to a press release, the album will also include highlights from Young's extensive discography, with new musical overdubs added to the mixes as well as a host of nature-inspired sounds including bears, birds, crickets, bees, horses, cows, and "sounds of the earth." Young will be playing the album in its entirety on May 6, ahead of its release on June 17, at the Natural History Museum Los Angeles County, as well as discussing the construction of the record. Meanwhile, Young's entire catalog -- 57 albums, including his 125-song Archives Volume I [1963 - 1972] set -- have been made available for streaming on the Tidal.com site. Tidal appears to have qualmed Young's well-known resistance to the inferior sound quality of streaming by offering a $19.99/month high-fidelity streaming option, which boasts better sound quality. But curiously, the catalog is also available via Tidal's standard (which it calls "premium") $9.99/month option, an about-face for the veteran rocker. In July 2015, Young posted on his website that "I don't need my music to be devalued by the worst quality in the history of broadcasting or any other form of distribution." - New Musical Express/Billboard, 4/29/16...... A life-size statue of late AC/DC frontman was unveiled over the UK bank holiday (Apr. 30-May 2) during the annual BonFest at the singer's Scottish hometown of Kirriemuir, Angus. A bronze statue honouring Scott was presented at the festival site after a two year-long crowdfunding campaign raised £45,000. The unveiling was led by former AC/DC bassist Mark Evans, who described it as "very emotional." "To have something like this that's been funded by the fans, the people that he held in his heart is just great. It's just fantastic, it's a really warming experience," he said. This was the tenth year of the BonFest, which also featured AC/DC tribute acts from around the world performing live. - New Musical Express, 4/29/16...... Debbie Harry of Blondie has joined the list of artists who are demanding changes to the DMCA (Digital Millennium Copyright Act) in the U.S., which they say "threatens the continued viability of songwriters and recording artists to survive from the creation of music." On Dec. 31, the Copyright Office announced its intent to evaluate the safe harbor provisions of the DMCA, which -- to an extent -- protects internet service providers from third parties who illegally share content online. Other artists who are onboard demanding changes to the law include Billy Joel, Steven Tyler, Lionel Richie, Jon Bon Jovi, Pearl Jam, Katy Perry and Christina Aguilera. - Billboard, 4/25/16...... Tom Jones has spoken out for the first time since the death of his longtime wife Lady Melinda Rose Woodward, known as Linda, who passed away on Apr. 10. "A heartfelt Thank You to all who sent notes of their sympathy and support to me and my family over the last couple of weeks," the famous Welsh singer posted on his site. "So many beautiful and meaningful things were said, and reading these genuine and lovely messages has lifted us all. See you soon," he added. The pair married in 1957, both aged 16. Their only child, Mark, was born a month later. - NME, 4/28/16......

Canadian entrepreneur Philip Kives, the founder of the world-famous K-Tel brand and a pioneer of late-night television direct marketing, died of natural causes on Apr. 27 in Winnipeg, Canada. He was 87. With his products Veg-O-Matic, Dial-O-Matic, the Feather Touch Knife and the category-founding K-Tel music compilations, the Saskatchewan-born Mr. Kives virtually invented late night TV marketing after holding such jobs as taxi driver, short-order cook, and door-to-door salesman, even working as a "barker" on the Atlantic City Boardwalk. In the spring of 1962, Mr. Kives appeared on television for the first timing, presenting a live, late-night commercial selling teflon pans. Around four years later, he tried selling music on late night TV, selling compilations -- at that time a new format, and a new income stream for the record business. He started off with 25 Country Hits, following up with his first million-seller, 25 Polka Greats, according to his biography on the K-Tel website. In the late '60's Mr. Kives launched K-Tel and continued to sell both household appliances like the Miracle Brush, while beginning music compilation lines like Hooked On Classics. Along the way, the company built a large headquarters in Minneapolis, where it remained for many years. The site had a block named after it, K-Tel Drive, which is still there today. Sales grew from $23 million in 1971 to $178 million in 1981, according to his daughter Samantha Kives. "He had a profound effect on pop culture -- SNL and SCTV did skits on K-Tel." While K-tel initially began in the music business by putting together compilations of licensed hits and other music, it also began having original artists re-record their hits, but also bought the rights to some original versions of hits. Today, it has a catalog of 6,000 original hit recordings and re-recordings that are used to license for commercials and in movies. They are also available on most digital services too, with the company now run by Kives' children. Mr. Kives is survived by his wife, Ellie to whom he was married for 45 years; his children Samanta, Kelly and Danial; and three grandchildren. - Billboard, 4/29/16.
On Apr. 21 Joe Walsh canceled a concert in Cleveland set for July 18 after learning that it had ties to the Republican National Convention as the GOP meets in the city to pick its presidential candidate. "It was my understanding that I was playing a concert which was a non-partisan event to benefit the families of American veterans on Monday, July 18 in Cleveland," Walsh posted on his website.

"The admat I approved said this specifically. Today it was announced that this event is, in fact, a launch for the Republican National Convention. In addition, my name is to be used to raise sponsorship dollars for convention-related purposes. Therefore, I must humbly withdraw my participation in this event with apologies to any fans or veterans and their families that I might disappoint." Walsh, who launches a 25-date tour with Bad Company on May 12 in Dallas, added that he is "very concerned about the rampant vitriol, fear-mongering and bullying coming from the current Republican campaigns." "It is both isolationist and spiteful. I cannot in good conscience endorse the Republican party in any way. I will look at doing a veteran related benefit concert later this year," he added. - Billboard, 4/21/16...... The Midwest Medical Examiner's Office in Minneapolis, Minn., announced on Apr. 22 that it had completed an autopsy on Prince, who shockingly died the previous day at the age of 57, but the results will likely not be released for several weeks. Prince was found dead in his Chanhassen, Minn., compound, slumped unconscious in an elevator, and was pronounced dead at 10:07 a.m. (11:07 EST), about 15 minutes after emergency personnel responded to a call for help. Medical personnel were unable to revive the Grammy-winning musical icon, who performed his final show at the Fox Theatre in Atlanta on April 14. He was then secretly cremated in an intimate ceremony at a nondescript funeral home in Minneapolis shortly after the autopsy was completed. Britain's The Daily Mail paper is reporting that Prince's longtime drug dealer, who asked to be named only as "Doctor D," said Prince had a "secret major drug addiction" and would spend up to $40,000 a time on six-month supplies of Dilaudid pills and Fentanyl patches -- both highly addictive opioid pain killers -- and according to sources Prince overdosed on the opiate Percocet. Doctor D said the musician regularly bought drugs from him between 1984 and 2008, and that Prince suffered crippling stage fright and could not get on stage and perform without the drugs -- but had a phobia of doctors so could not obtain a prescription legally. "He needed the drugs because he was so nervous -- he could be nervous in a room with just five people in it. He was scared to go out in public, he was scared to talk to people and didn't like to go on stage -- he had the worst case of stage fright I'd ever seen," the drug dealer added. On Apr. 23, Prince was remembered at a private memorial service held at his Paisley Park estate, with family, representatives and friends handing out purple hat boxes to well wishers and friends including Sheila E at the gates. Meanwhile, Prince's 1984 smash "Purple Rain" has returned to the Billboard Hot 100 singles chart, as well as the Hot R&B/Hip-Hop Songs chart. Five of his tracks also appear on the Hot Rock Songs chart. Prince also claims the Nos. 1 and 2 spots on the Billboard Hot 200 albums chart with his The Very Best of Prince and Purple Rain soundtrack, respectively. Also AMC Theatres has announced the Purple Rain film will play in 87 of its theaters across the US on Apr. 23 through Apr. 28. Musicians paying tribute to the legendary musician include Bruce Springsteen, who sang "Purple Rain" at a concert at Brooklyn's Barclays Center on Apr. 23, and David Gilmour, who suprised the crowd during a London concert on Apr. 24 by mashing up "Comfortably Numb" with "Purple Rain." - Billboard/New Musical Express, 4/25/16......
Although Peter Frampton says he thinks recent controversial anti-LGBT laws that have been passed in Mississippi and North Carolina are "absurd," he is defending his decision to go ahead with scheduled concerts in those states, citing a need to honor his commitment to fans who have already purchased tickets. "Performing live has been one of the most important opportunities I've been given and I am lucky to share my music with so many of my amazing, loyal and diverse fans," Frampton said in a recent interview with Rolling Stone. "My band and I will uphold our commitment to play our scheduled shows there this summer and honor fans who have already purchased tickets and/or made travel plans." However Frampton says he has no intention of playing those two states in the future, unless they reconsider the laws. "We will not play again until these laws are changed... I will be making a donation in support of the rights and protections of the LGBTQ community." Frampton joins several other artists, including Gregg Allman and Jimmy Buffett, who have also chosen not to cancel their concerts, but are speaking out about the controversial laws. - Billboard, 4/22/16...... Kraftwerk has announced it will launch a new run of 3D concerts in the US this fall, beginning on Sept. 3 in North Bethesda, Maryland. In 2015, the German electronic pioneers played 12 dates of 3D shows in America in smaller markets like Portland, Calgary and Nashville. Kraftwerk will also be visiting Atlanta (9/3), Memphis (9/6), New Orleans (9/8), Dallas (9/10), San Antonio (9/12), Phoenix (9/15), and San Diego (9/16) before wrapping in Los Angeles on Sept. 18. The band is also set to headline the Movement Electronic Music Festival from May 28-30 in Detroit, Mich. - Billboard, 4/25/16...... Chicago and Earth, Wind & Fire wrapped their joint Heart and Soul tour at Madison Square Garden in New York City on Apr. 18. The two acts. Speaking about Chicago's recent induction into the Rock and Roll Hall of Fame, frontman Robert Lamm joked to the crowd that "I have a feeling it's thanks to the Chicago-style voting: five people voting 37 million times." The most moving portion of the concert, though, was EW&F's tribute to the group's recently deceased founder Maurice White. As the band played "In the Marketplace (Interlude)," a picture of White was projected on the background. - Billboard, 4/21/16...... ZZ Top has put its North American tour on hold as bassist Dusty Hill recuperates from a fractured shoulder he sustained before an Apr. 14 show in Lubbock, Texas. Hill, according to a statement from the band, tripped on a dimly-lit step while walking to the stage for the show, and Hill says his doctors are "doing their best to get me back in the game as soon as possible." Since the injury, ZZ Top canceled its April 15 show in Shawnee, Okla. and will not be able to perform again until a May 28 festival date in Frisco, Tex. - Billboard, 4/20/16......

Legendary music producer Phil Spector, who is currently serving a 19 years to life sentence at the California Health Care Facility in Stockton, Calif., for the 2003 murder of actress Lana Clarkson, has allegedly filed for divorce from his wife Rachelle Short, amid reports that she is spending all of his estimated $35 million fortune. Spector, who will be 88 before he is eligible for parole, filed legal documents on Apr. 22 alleging that Short has been "spending like a mad woman," with a list of extravagant purchases that included a $350,000 airplane, an Aston Martin and a Ferrari. Short has also apparently treated herself to expensive plastic surgery and jewellery, as well as buying her mother two homes. In addition, Short has reportedly only given Spector a $300-a-month stipend during his time behind bars. Spector cited irreconcilable differences in the divorce papers, and also has requested that his daughter Nicole control his fortune. - WENN.com, 4/23/16...... A rare version of David Bowie's Hunky Dory album is expected to fetch £36,000 at auction when it goes up for sale in late April. The record in question is an acetate disc created after the album was mastered but before it was released to the public as a finished vinyl. It was used as the precursor for a limited run of 500 promotional copies of Bowie's 1971 fourth album. Versions of this white label record, which is known amongst collectors as the 'BOWPROMO' are themselves tremendously valuable, with one selling for around $10,000 on eBay in 2012. The acetate was owned by late Bowie guitarist Mick Ronson, who played with Bowie's backing band at the time, before being passed through family and friends until it arriving in the hands of its current owner, Dennis Graham, in 1973. "It's quite a funny story on how I came to own it," Graham says. "The record had been given to my neighbour as a gift from Mick Ronson's mum and he ended up giving it to me in exchange for a bottle of beer! I kept it for all these years and it's unbelievable to see how much it's now worth." - NME, 4/22/16...... The Who's Roger Daltrey has confirmed that the Who will definitely be playing an upcoming "mega festval" in Indio, Calif., this year between Oct. 7-9, along with such icons as Paul McCartney, Bob Dylan, Roger Waters and the Rolling Stones. "I think it's us and Roger Waters on the same day," Daltrey told Canada's Postmedia Network. "It's a fantastic idea for a festival. It's the greatest remains of our era." Daltrey also weighed in on the recent announcement that Guns 'N Roses singer Axl Rose will be joining the band to replace vocalist Brian Johnson on the the remainder of AC/DC's Rock or Bust World Tour after Johnson was forced to retire from performing music for good or face permanent hearing loss. "I mean, go and see karaoke with Axl Rose? Give me a break," Daltrey said. In another recent interview with the London Free Press, Daltrey said that he "really feels badly for Brian" and that "it must be heartbreaking for him after all the service he's given that band over the years." "I thought their farewell statement to the press and to Brian was fairly curt to say the least. I felt for him. That must have hurt," he added. Meanwhile, the singer of an AC/DC tribute band called Thunderstruck is claiming he was auditioned by AC/DC to be their new frontman. Thunderstruck's Lee Robinson recently told Blabbermouth that the band flew him into Atlanta during March to audition for them. He says AC/DC bassist Cliff Williams had found out about the tribute act after stumbling upon Youtube clips of their performances. - New Musial Express, 4/22/16......

'70s soul singer Billy Paul, best known for his No. 1 1972 single "Me and Mrs. Jones," died on Apr. 24 at his home in Blackwood, N.J., after what a statement described as a "serious medical condition." He was 82. Born Billy Paul Williams in Philadephia on Dec. 1, 1934, Mr. Paul began singing at an early age, even sharing a bill at Club Harlem in Philadelphia with Charlie Parker when he was only 16 years old, later saying he "learned in a week what would normally take two years to pick up" thanks to Parker. His recording of "Me and Mrs. Jones" topped the Hot 100 in late 1972, and it earned the singer a Grammy Award for Best R&B Vocal Performance, Male in 1973. The single was written by the hit Philly songwriting team of Kenneth Gamble and Leon Huff, who also wrote and produced albums for Mr. Paul including Ebony Woman and Going East. Later in his career, Mr. Paul sued Gamble and Huff and other industry officials over unpaid royalties, and was awarded $500,000. Throughout his career, Mr. Paul released 15 albums, the most recent being 1988's Wide Open. His manager, Beverly Gay, said the musician had been diagnosed with pancreatic cancer and hospitalized during the previous week at Temple University Hospital in Philadelphia. A statement on his website called him a "pioneer of today's R&B music [who] will be truly missed." Gamble and Huff released a statement upon hearing of Mr. Paul's passing, calling "Me and Mrs. Jones" "one of the greatest love songs ever recorded" and their recording of the song with Mr. Paul "our proudest moment." "He was one of the greatest musicians ever to come out of Philadelphia," the duo added. - Billboard, 4/24/16...... Lonnie Mack, a veteran guitarist whose instrumental recordings influenced guitar players including Stevie Ray Vaughan, died in a Nashville, Tenn., hospital on Apr. 21 of natural causes. He was 74. Born Lonnie McIntosh in West Harrison, Indiana, Mack played sessions for record labels in Cincinnati with blues and R&B greats such as James Brown, Hank Ballard and Freddie King. Mack's 1963 recording of Chuck Berry's "Memphis" became a radio hit, and he followed that with "Wham!," which inspired the nickname "whammy bar" for the tremolo bar he had on his Gibson Flying V. - AP, 4/22/16.

Prince, a music icon who became known as one of the most flamboyant, controversial and influential artists of the 1980s and beyond, died on Apr. 21 of as yet undisclosed causes at his Paisley Park recording studio on his Chanhassen, Minn. estate. He was 57. Prince had reportedly been hospitalized on Apr. 14 when his private plane, enroute to Minnesota after concerts in Atlanta, Ga., was forced to make an emergency landing in Moline, Ill., where he was taken by ambulance to the hospital but discharged a few hours later and returned home by plane. His publicist later revealed that he had been suffering from "flu-like symptoms." The following day, Prince was spotted riding his bicycle around town and hosted an all-night dance party at Paisley Park, his last public appearance. Born Prince Rogers Nelson (his father, jazz pianist John Nelson, was a member of the Prince Roger Trio) on June 7, 1958, Prince was raised in Minneapolis and secured a long-term contract with Warner Bros. Records in the late 1970s. The promotional tour for his fifth studio album 1999 album, released in 1982, featured a special revue troupe, Prince and the Revolution, replacing his original backing band. His single "Little Red Corvette" gained significant airplay on MTV as he began work on the Purple Rain film, a glamourized autobiographical piece in which he would star. "When Doves Cry," from the soundtrack, became the first Prince song to top the US charts, and he followed up with two additional strong singles, "Let's Go Crazy" and "Purple Rain" (numbers 1 and 2 respectively), further establishing him as one of the premiere acts of the '80s. His later releases include the quasi-psychedelic Around the World in a Day (1985), Parade (1986), Sign 'O the Times (1987), Lovesexy (1988), Graffiti Bridge (1990), Diamonds and Pearls (1991) and the 1992 Love Symbol Album, which introduced the cryptic "symbol" that he would legally adapt as his name in the following year. After entering into a protracted legal battle with his record label, Warner Bros., Prince abandoned the special moniker in Sept. 1993, becoming "The Artist Formerly Known as Prince," for which he suffered widespread ridicule. After "The Most Beautiful Girl in the World" in 1995 became his bestselling single in years, Prince sacked his New Power Generation band in 1996 and announced that he would not be touring, preferring to spend more time with his wife and new baby (who tragically died months after birth). Prince celebrated his release from his Warner Bros. contract with the sprawling Emancipation release, and another 4-CD set, Crystal Ball, was initially sold over the Internet before being released to distributors. In May 2000, Prince announced he had reverted back to his original moniker. Over his 35-plus-year career, Prince released 39 solo studio albums, and his influence stretches from pop to R&B to funk to hip-hop. The artist, a 7-time Grammy winner, was inducted into the Rock and Roll Hall of Fame in 2004 (his first year of eligibility), and in 2007 he delivered an acclaimed Super Bowl half-time performance, hailed by some as the best Super Bowl performance ever. Pres. Barack Obama released a statement after hearing of the music icon's death, calling him "one of the most gifted and prolific musicians of our time [who] did it all." - Billboard, 4/21/16.
Howard Weitzman, the lead attorney for Michael Jackson's estate in the upcoming tax court battle in 2017 over how much money Jackson's estate owes the Internal Revenue Service in estate taxes, has spoken publicly for the first time about the case. Weitzman says both sides haven't exchanged much information so far and the IRS hasn't explained how its independent auditor determined its huge valuation against Jackson's estate, which could be worth more than $1 billion with interest and penalties. Some tax specialists even wonder if it could lead to criminal tax evasion charges, and the outcome of the case could impact celebrity estate planning for years to come. "This is the biggest estate tax case I've ever seen," says attorney and tax specialist Gary Wolfe. Jackson estate executors John Branca and John McClain have overseen a remarkable turnaround in the value of the estate after Jackson's 2009 death, with the 2009 documentary This Is It grossing $261 million, a Cirque du Soleil tribute show that packs in fans, and the release of posthumous Jackson albums, video games and other lucrative memorials. Weitzman says he estimates that Jackson earned no more than $50 million from the licensing of his name and image when the pop star was alive, even during the Thriller heyday. "It seems preposterous that the IRS would arrive at a value 10 times this amount," Weitzman says. "This is bizarre." - The Hollywood Reporter, 4/20/16......
An 18-disc box set of Jerry Lee Lewis' work at the legendary Sun Records in Memphis, Tenn., At Sun Records: The Collected Works, has been released by German-based Bear Family Records. "It's the first genuine attempt to chronicle absolutely everything that could be found of Jerry Lee Lewis at work, on his own account, in the Sun studios," says the set's co-producer Andrew McRae. Lewis recorded for the label between 1956 and 1963, cutting a total of 623 tracks for label. The set also included two 300-page books with many never before published photos of "The Killer." - Billboard, 4/19/16...... Tom Waits has penned a moving tribute to late country music great Merle Haggard in the new Rolling Stone magazine. "When I was a teenager I was listening to songs like they were books and studied them to learn how to write songs of my own. Who ever thought that something great could come out of Bakersfield? It made me feel a whole lot better about living in a place called National City," writes Waits, who grew up around San Diego, not far from where Haggard was born. "[Merle]'s voice was golden, writes Waits, and his songs were "lived in, broke in and filled with longing -- his last name will always be an adjective," Waits added. "Merle's songs are train-like... lonesome, well made and hard as hell. May they always keep moving." Meanwhile, Merle Haggard's life story, which began in a converted boxcar, included time in San Quentin prison and flourished into a Hall of Fame country music career, could become the subject of a new biopic. A script, named "Done It All" after one of the Hag's songs, has reportedly been completed by Cliff Hollingsworth, who wrote the screenplay for the Oscar-nominated James Braddock boxing biopic Cinderella Man. Haggard died in Palo Cedro, Calif. of pneumonia on Apr. 6, his 79th birthday. - Billboard, 4/20/16......
Classic rockers Boston have become the latest act to cancel concerts in North Carolina because of the state's new law on LGBT rights. "[The law] has the appearance of an oppressive discriminatory law against a small minority," Boston guitarist Tom Scholz posted on his Facebook page on Apr. 18. "And other aspects of the law arguably encourage bigotry," he added. Boston had been scheduled to play in Charlotte, Greensboro and Raleigh in early May. North Carolina's legislature recently overturned an ordinance by the city of Charlotte that would have allowed transgender people to use bathrooms corresponding to their gender identity, and blocked all other cities and counties from passing similar rules against discrimination. - AP, 4/18/16...... As his One on One Tour hit Seattle on Apr. 17, Paul McCartney brought out Seattle's own Krist Novoselic, formerly of Nirvana, to jam on the Beatles classic "Helter Skelter. Novoselic, who has performed with McCartney previously at the 12-12-12 Hurricane Sandy and on Saturday Night Live, also provided some backing vocals on the song. In other McCartney news, the origins of a "mysterious" house remix of McCartney's 1973 Wings track "Nineteen Hundred And Eighty-Five" have been revealed. A limited pressing of 300 white labels of the remix was made available on the Phonica Records website on Mar. 31 and soon sold out, with some copies fetching upwards of $400 on eBay. After McCartney's Twitter account linked to a web article about the remix, fans begin to speculate that it had been officially commissioned by the ex-Beatle, but now producers Timo Maas and James Teej have claimed the remix as their handiwork, explaining that they released it with McCartney's full approval. According to Billboard, Timo Maas said that he actually started work on the remix in 2009, but set it aside because he "never fully succeeded in working the parts to a point where I really felt the end result was worth passing along." After he and his parter Teej worked on the song again in 2015, Maas said the pair were happy enough with their remix to send it to McCartney for approval, and he "thought it was very cool" and gave them the green light to put it out. "That will forever be the biggest moment of my music career and words can't express how it felt to have him personally approve the remix," Mass said. - Billboard, 4/19/16...... Elsewhere on the Fab Four front, the Beatles U.S. chart records for the most number of weeks spent at No. 1 has been broken by singer Rhianna, whose recent hit "Work," featuring Drake, is currently top of the Billboard Hot 100 charts for the ninth week running, giving her an overall tally of 60 weeks' worth of No. 1 songs. That is one more week at the summit than the Beatles' overall total in America. - New Musical Express, 4/19/16...... The London Sunday Times has named Elton John as the most charitable British musician in 2015, with the Rocket Man handing out £26.8 million ($38 million) to charitable causes that year, with much of it benefiting Aids foundations on both sides of the Atlantic. Other '70s artists making the list included Ringo Starr, who raised and donated more than £6 million ($8.5 million) through an auction of Beatles memorabilia, at No. 6, and Queen's Brian May and Roger Taylor, who each donated £1.1 million ($2.4 million) to charity. - Billboard, 4/19/16..............................................


Music from the late '80s/early '90s "supergroup" The Traveling Wilburys will finally be available for streaming for the first time in June under a new licensing agreement between the group and Concord Bicycle Music for both physical and digital reissues. The band -- composed of George Harrison, Bob Dylan, Roy Orbison, Tom Petty and Jeff Lynne -- formed in 1988 and released two albums on Warner Bros., 1988's Traveling Wilburys Vol. 1 and 1990's Traveling Wilburys Vol. 3 (recorded after Orbison's death). Vol. 1 reached No. 3 on the Billboard 200, while Vol. 3 peaked at No. 11. Concord Bicycle Music will also rerelease the box set The Traveling Wilburys Collection, which was originally released by Rhino Records in 2007. The new Traveling Wilburys Collection, which includes Vol. 1 and Vol. 3, bonus tracks and a DVD, comes in several formats: a limited deluxe edition; a numbered 2-CD, 1-DVD box set; a 3 LP deluxe 180-gram vinyl box, a standard 2-CD set; a 1-DVD package; and as high-resolution downloads. Earlier in 2016, Concord Bicycle's publishing arm, Bicycle Music Company, entered into an exclusive worldwide agreement with the estate of George Harrison for his Harrisongs catalog, which includes much of his Beatles work, his solo material, and his contributions to the Traveling Wilburys' albums. - Billboard, 4/18/16...... Aretha Franklin says she's now "ready to sign" for a biopic deal that's been in development since at least 2011. The 74-year-old Queen of Soul, who made the announcement on Apr. 14 at her birthday party at the Ritz-Carlton Hotel, says there's "very little left now [to negotiate], very little. They have given me creative control and that's all I wanted." Negotiations for a film have been in the works since at least 2011, when Franklin admitted she wanted Halle Berry to play her. Five years later, Jennifer Hudson is reportedly now set to play the legendary Memphis-born singer, who has won a staggering 18 Grammy Awards charted 77 songs on the US hit parade. Scott Bernstein, who produced the acclaimed NWA biopic Straight Outta Compton movie, will be working with Aretha on the movie. - AP, 4/18/16...... In a new interview with Rolling Stone magazine, Paul Simon revealed that he is "no longer on speaking terms" with Art Garfunkel. When asked whether the duo would ever play together again, Simon said: "No, out of the question. We don't even talk." Simon's remarks come after Garfunkel called him an "idiot" and a "jerk" in 2015 and said he "created a monster" when he became his friend in grade school. Simon also said he thinks the reason most people come to his concerts is they want to hear his 1998 hit "You Can Cal Me Al." "They wanna hear 'You Can Call Me Al,'" he says. "So I play it. It's not like I would pick out 'You Can Call Me Al' and play it because I really want to, but people like it so much that I'm like, 'Of course I'll do it.' I'll play 'Me and Julio [Down by the Schoolyard]' too, though I actually like 'Me and Julio.'" Simon will release his 13th solo album, Stranger to Stranger, on June 3. - NME, 4/19/16......
AC/DC announced on Apr. 16 that Guns N' Roses frontman Axl Rose will be handling lead vocal duties in the band for Brian Johnson, who had to bow out from touring due to hearing issues. "AC/DC band members would like to thank Brian Johnson for his contributions and dedication to the band throughout the years. We wish him all the best with his hearing issues and future ventures," the band said in a statement. "As much as we want this tour to end as it started, we understand, respect and support Brian's decision to stop touring and save his hearing. We are dedicated to fulfilling the remainder of our touring commitments to everyone that has supported us over the years, and are fortunate that Axl Rose has kindly offered his support to help us fulfill this commitment," they added. Rose reportedly met with Angus Young and other band members in Miami and Atlanta earlier in the year to discuss his joining the band, despite his commitments to Guns N' Roses' summer touring schedule. AC/DC is also considering having other singers, including Sebastion Back of Skid Row and Nic Cester of the Aussie band Jet, alternate with Rose when the band resumes its Rock or Bust European tour on May 7 in Lisbon, Portugal. The 12-date European tour leg is set to wrap June 12 in Aarhus, Denmark. - Billboard, 4/16/16...... A notebook used by Freddie Mercury towards the end of his life and containing the final Queen lyrics is set to be auctioned by Bonhams of London on June 29. The notebook includes Mercury's lyrics to "Too Much Love Will Kill You" and "The Show Must Go On," among other songs, and has an estimate price of £50,000-£70,000. Mercury and Queen recorded "The Show Must Go On" just six weeks before his untimely death at the age of 45 in Nov. 1991. "There are plenty of collectors out there who I'm sure would love to have this -- it's because it is so personal, he had it there with him for nearly three years. It gives you a really close connection," a Bonham's spokesman said. Meanwhile, a new survey has found that Freddie Mercury pushed his voice to its limits - and his vocal cords vibrated more and moved faster than his peers, even those of the powerful opera singer Luciano Pavarotti. A scholarly paper published in Logopedics Phoniatrics Vocology studied 23 Queen songs as well as the Freddie Mercury: The Solo Collection boxset, and hypothesised that Mercury was actually a baritone singing as a tenor and that he showed instances of "subharmonic vibration," the phenomenon of "a sound production system driven to its limits." While Mercury's vocal range was deemed "normal for a healthy adult," the study showed that the singer's vocal cords vibrated more and moved faster than his peers, even more than that of Pavarotti. - NME, 4/20/16......

Former Kiss lead guitarist Ace Frehley was admitted to a Wilkes-Barre, Pa., hospital on Apr. 15 after playing a gig in the city earlier in the evening after complaining of exhaustion and dehydration. A message posted on Frehley's website the following day said he "reluctantly" agreed to cancel a sold-out show that evening in Poughkeepsie, N.Y. Frehley, 64, said in March that he's "leaving the door open" to joining the original Kiss line-up, which he was a member of from 1973-1982, later rejoining in 1996 for a reunion tour and departing agan in 2002. Frehley said that while the idea "hasn't been discussed" (band principals Paul Stanley and Gene Simmons have been quoted as saying "We'll never work with Ace again"), Frehley says "they also said that before the reunion tour in '96. So who knows?" "Who knows what the future will bring? If it did happen at some point... it'd be magical if it was handled right," he said. Meanwhile, shoulder surgery has prevented Paul Stanley from performing with Kiss during the band's headlining gig at the 23rd annual Race to Erase MS fundraising gala held at the Beverly Hilton Hotel in Los Angeles on Apr. 15. "Tore my bicep tendon. Surgery reattached it with a screw and stitches to anchor in place. Not much I can do now!" Stanley wrote on Facebook and Twitter, before adding: "Thanks to my AMAZING doctor I WILL be great & ready to rock WAAAAYYYY before the tour!" Earlier in April, Kiss announced they'll begin a 5-date summer "Freedom to Rock" Tour of the U.S. on July 7 in Boise, Idaho. - AP/NME, 4/16/16...... It appears Bruce Springsteen's 24-year-old daughter Jessica Springsteen, a horse riding enthusiast, will not participating in the 2016 Olympics, as her name did not make the shortlist of the United States Equestrian Federation's top 10 riders to make the summer's Olympic team. Jessica represented the United States as an alternate rider in the 2012 Summer Olympics, and was the winner of the American Gold Cup in 2014 and a featured model as Gucci's equestrian ambassador. Earlier this year, her parents Bruce Springsteen and Patti Scialfa hosted a fundraiser for the team, raising $1.5 million. - Billboard, 4/16/16...... Doris Roberts, a veteran character actress best known for her role as Marie Barone on Everybody Loves Raymond, died on Apr. 17 of as yet undisclosed causes. She was 90. Ms. Roberts was nominated for 11 Emmys, including seven for Raymond, winning four for her work on that series. She picked up her first Emmy in 1983 for a guest appearance on St. Elsewhere, making for a total of five wins overall. Her stage roles included "Last of the Red Hot Lovers" in 1969-71, and her movie appearances include Something Wild, Barefoot in the Park, Divorce American Style, No Way to Treat a Lady, The Honeymoon Killers and A Lovely Way to Die. During the '70s she guested on shows including The Mary Tyler Moore Show, Mary Hartman, Mary Hartman (as a faith healer), All in the Family, Rhoda, Soap, Alice and Barney Miller. Ms. Roberts was originally intended to play Vivian, the character ultimately portrayed by Rue McClanahan, on Maude, but the producers decided that her persona was too similar to that of series star Bea Arthur. Ms. Roberts is survived by her son Michael, from her first marriage, who was also her manager; and three grandchildren. - Variety, 4/18/16.
Elton John is reportedly in talks to join the cast of a sequel to the 2015 action spy hit Kingsman. Kingsman: The Golden Circle will include returning lead actor Taron Egerton as well as new cast members Julianne Moore, Halle Berry and Pedro Pascal, among others. It is unclear what role John would be taking, although he could be playing himself. Elton won an Oscar for his sountrack contribution to 1994's The Lion King, although his acting efforts have been mostly limited to voiceovers for shows such as The Simpsons, or acting as a narrator in the animated film The Road to El Dorado. - Billboard, 4/12/16......
Diana Ross is recovering from head and neck pains after being involved in an automobile accident on her way to a performance at the Sands casino complex in Bethlehem, Penn., on Apr. 13. Police say the Lincoln Town Car in which the Motown legend was riding was crashed into by an SUV which ran a stop sign. Ross, 72, as treated at the scene by paramedics and indicated she would seek further treatment on her own. Ross performed as scheduled later in the evening, and a 22-year-old New Jersey woman, who was driving the SUV, received a traffic citation. - AP, 4/14/16...... Steve Miller is defending some strong comments he made to Rolling Stone magazine after being inducted into the Rock and Roll Hall of Fame on Apr. 9, including a slam on the experience of the ceremony, the lack of female inductees and respect for artists, and the music industry in general. "This whole industry f---ing sucks and this little get-together you guys have here is like a private boys' club and it's a bunch of jackasses and jerks and f---ing gangsters and crooks who've f---ing stolen everything from a f---ing artist," Miller told the magazine. Now, Miller says he feels bad for the Black Keys, who inducted him and have since said they regret it now in the aftermath of his comments. "I think their experience was as bad as mine. It shouldn't have happened, and if the Rock And Roll Hall Of Fame would have had good enough manners to at least introduce us, we'd probably be friends. We have a lot in common, and I think they've been played pretty good by Rolling Stone," Miller told Billboard. Miller added that he thinks the RRHOF has been turned into an elitist group, and that those nominated are the opposite of the spirit of rock and roll. "You have to speak truth to these people. The whole experience is not like what you would think being inducted into the Rock And Roll Hall of Fame would be. You'd think it would be a wonderful experience," he said. Miller also elaborated on the "gangster and crooks" comment, saying his record companies "have grossed over $1 billion from my work, and I've spent 50 years auditing them to force them to pay me what my contracts call for." "I caught them illegally selling hundreds of thousands of my records in markets worldwide. They've broken their contracts; they've broken their word. They have built-in theft in all their accounting," he said. Miller says he isn't really surprised at the negative reaction of his comments to Rolling Stone. "I've gotten hundreds of emails from artists and pals and peers just saying, "right on, man, I can't believe you had the balls to say that," that kind of stuff. The reaction from the Rock & Roll Hall of Fame and Rolling Stone magazine has not surprised me at all," he said. - Billboard/New Musical Express, 4/15/16...... Meanwhile, Gene Simmons of Kiss is continuing his feud with rapper Ice Cube after Simmons said he didn't think the hip-hop group N.W.A. deserved to be inducted into the Rock and Roll Hall of Fame. "Rock 'n' roll is not conforming to the people who came before you, but creating your own path in music and life. That is rock 'n' roll and that is us," Ice Cube said as he inducted N.W.A. into the Cleveland-based hall and museum, to which Simmons tweeted in response: "Respectfully-- let me know when @JimiHendrix gets into the hip hop hall of fame. Then youll have a point." After Ice Cube tagged Simmons on Twitter with "@genesimmons I repeat. And say this with a Kiss," on Apr. 11 Simmons tweeted: "Cube - I stand by my words. Respect NWA, but when Led Zep[pelin] gets into Rap Hall of Fame, I will agree with your point." A day later Simmons posted, "Zep does not qualify for Rap Hall of Fame: and that's Because Zep is Rock!!" - Billboard, 4/11/16......
Speaking of Led Zeppelin, a U.S. District Judge ruled on Apr. 8 that a trial is needed to determine of the band's epic "Stairway to Heaven" song copied its opening notes from the late '60s band Spirit's song "Taurus." Judge R. Gary Klausner opined that lawyers for the trustee of late Spirit guitarist Randy Wolfe had presented enough evidence for the suit to go to trial. Klausner wrote that while the songs have some differences, lawyers for Wolfe's trustee may be able to prove they are substantially similar. The two bands performed at some concerts and festivals around the same time, but not on the same stage. Klausner wrote that the evidence presented so far represented a circumstantial case that Led Zeppelin may have heard "Taurus," which was written around 1967, performed before "Stairway to Heaven," which was released in 1971, was created. Judge Klausner set a trial date for May 10 in Los Angeles, and his ruling removed Zeppelin band member John Paul Jones from the case. Bandmates Robert Plant and Jimmy Page remain defendants in the case. - AP, 4/12/16...... In related news, U.S. District Court judge John A. Kronstadt has denied a request for Pharrell Williams and Robin Thicke to pay about $3.5 million in attorney's fees and costs connected to their legal fight over Willams and Thicke's hit "Blurred Lines," which they claim infringed on Gaye's "Got to Give it Up," and for which the family was awarded $7.4 million. Kronstadt later dialed that award back to $5.3 million in damages plus 50 percent of the song's future royalties, and now he's denying much of the $3.5 million the Gayes wanted to add to that tab. The judge found that the Gayes are entitled to 65 percent of costs related to expert witnesses and deposition transcripts, service of process and service of subpoenas on several companies. - The Hollywood Reporter, 4/12/16...... Bruce Springsteen was joined by Bob Seger during Springsteen's The River tour in Ann Arbor, Mich., in suburban Detroit on Apr. 14. Springsteen journeyed into the crowd during "Tenth Avenue Freeze-Out" when guitarist Steven Van Zandt waved-up Seger -- who lives nearby and was sitting in the front row on the side of the stage with his wife Nita -- and handed him a tambourine to help finish the song. Seger stayed onstage for the show-closing rendition of the Isley Brothers' "Shout," finishing the song by leaping in tandem with Springsteen and then joining the band for its final bow. Back in October 1980, Seger also joined Springsteen and his band in Ann Arbor for an encore reprise of "Thunder Road" during Springsteen's original The River tour. Springsteen also warned the audience that Michigan was considering LGBT-discriminating legislation "similar to the ones that forced us to cancel our show in North Carolina" on April 10 in Greensboro. "We hope the bill doesn't pass, 'cause we love playing in Michigan," Springsteen said. "So keep your heads up." - Billboard, 4/15/16......
In related news, Gregg Allman said he didn't cancel his Apr. 13 concert in North Carolina, which has passed a "bathroom law" similar to the one Michigan is proposing, although he stands with the LGBT community. In a strongly worded Facebook statement, Allman said that while the "discriminating" law is "infuriating," he knows that "North Carolina is a state full of good folks and loyal fans, many of whom are angry about and feel misrepresented by this action." Jimmy Buffett has taken a similar stance, saying he's not canceling two upcoming North Carolina concerts, in Raleigh on Apr. 21 and Charlotte on Apr. 23, even though he thinks the state enacted a "stupid law" limiting protections for lesbians, gays and transgender people. "I am not going to let stupidity or bigotry trump fun for my loyal fans this year," Buffett posted on his blog on Apr. 11. On Apr. 13, Ringo Starr announced he was canceling his upcoming All Starr Band performance in Cary, North Carolina on June 18, saying "I'm sorry to disappoint my fans in the area, but we need to take a stand against this hatred. Spread peace and love." - Billboard/AP, 4/15/16...... Paul McCartney fans attending the former Beatles superstar's One on One Tour in Fresno, Calif., on Apr. 13 received a special treat -- the first performance of the Beatles' 1964 classic "A Hard Day's Night" in concert by Paul in 51 years. It was the first time McCartney had played the song as the solo act, and he last played it as a member of the Beatles at the Cow Palace in Daly City, Calif., on Aug. 31, 1965. McCartney, 73, effortlessly delivered a nearly three-hour, 38-song set at the 16,000-capacity Save Mart Center arena that spanned his five-decade career with the Beatles, Wings, and as a solo artist. Sir Paul was backed by Paul "Wix" Wickens on keyboards, Brian Ray on bass/guitar, Rusty Anderson on guitar and Abe Laboriel Jr on drums. Paul last toured with his 2013-2015 Out There tour, which grossed $196 million from 60 shows. The sold-out show boasted a brand new stage production with massive screens, mind-blowing psychedelic visuals, and spectacular laser and fireworks displays. - Billboard, 4/14/16...... Meanwhile, Paul McCartney, Bob Dylan and the Rolling Stones are reportedly in talks to appear at what is being touted as "one of the biggest concerts in history" with a three-day festival which is being planned on the same site as the Coachella Festival in Indio, Calif., on Oct. 7-9. Other major artists also set to appear include The Who, Neil Young and Pink Floyd's Roger Waters. "It's so special in so many ways," Young's longtime manager Elliot Roberts told a Los Angeles paper. "You won't get a chance to see a bill like this, perhaps ever again. It's a show I look forward to more than any show in a long time." - New Musical Express, 4/16/16...... A Black Sabbath farewell concert at The Forum in Inglewood, Calif., on Feb. 11 earned $1.2 million in ticket sales and drew a crowd of 14,013 fans, making it the top concert in Billboard's Hot Tours Roundup for the month ending Apr. 12. The concert was the Heavy Metal legends' first concert on the first North American leg of Sabbath's ongoing farewell tour, which runs through September. - Billboard, 4/13/16......
A 2-CD set of vintage Bad Company performances titled Live 1977 & 1979 will be released on Apr. 29. The first CD features 15 songs recorded at The Summit In Houston, Tex., on May 23, 1977, while the second disc has 14 songs from a gig at The Empire Pool, Wembley, London on Mar. 9, 1979, along with a rendition of "Hey Joe" recorded at Capitol Center in Washington, D.C. on June 26, 1979. The original Bad Company, fronted by Paul Rodgers, will be hitting the road with coheadliner Joe Walsh this summer, beginning on May 12 in Dallas, Tex. Black Crowes guitarist Rich Robinson will be filling in for Mick Ralphs after the latter declared he was "just not feeling up" to the trek. - Billboard, 4/13/16...... Stevie Wonder will be joined by openers Pharrell Williams and Corinne Baily Rae when he performs at London's Hyde Park on July 10, the only UK visit by Wonder on his Songs in the Key of Life tour. Wonder will be playing the entirety of his classic 1976 album on the tour, which will last at least 18 months. - New Musical Express, 4/14/16...... David Bowie's final album Blackstar has topped the list of the best-selling vinyl record for the past year in the UK's Official Charts Company's first-ever vinyl chart, which it began in Apr. 2015. Other '70s artists making the top selling vinyl list include Fleetwood Mac (Rumours, #15), the Beatles (Sgt. Pepper's Lonely Hearts Club Band, #16, Elvis Presley (If I Can Dream, #18, and Pink Floyd (Dark Side of the Moon, #19). Bowie also had 5 singles in the top 20 vinyl singles list for the past year, led by "Golden Years." - NME, 4/15/16.
Steve Miller, Deep Purple, Chicago, Cheap Trick and N.W.A. were formally inducted into the Rock and Roll Hall of Fame on Apr. 8 during the Cleveland-based hall and museum's 31st annual ceremony at Barclays Center of Brooklyn. Former Talking Heads frontman David Byrne, who gave David Bowie's Rock Hall induction speech in 1996, opened the ceremony with a tribute to the recently deceased Bowie by covering Bowie's first No. 1 hit, "Fame," with accompaniament from the Roots and Kimbra. Chicago drummer Danny Seraphine spoke of how his band "lived together, cried together, fought together and f---ed together." Then, as if he had shocked even himself, he added, "Did I really say that?," before Chicago performed a blistering rendition of their early hit "25 or 6 to 4." In his acceptance speech, Steve Miller encouraged the Rock Hall to "be more inclusive to women ... and more transparent to the public... And most importantly, to support music in our schools." Metallica drummer Lars Ulrich did the induction honor for Deep Purple, calling the band "a beautiful contradiction" and called out those who "might mistake them for a one-hit wonder" for their rock classic "Smoke on the Water."
"They were equals for songwriting, recordings and accomplishments," Ulrich said. During his acceptance speech, Cheap Trick's Rick Nielsen called out Rob Thomas amidst the sea of gray and dyed hair on stage that night -- "Rob, you look too healthy to be around here." The grand finale featured all inductees jamming on a cover of Fats Domino's "Ain't That a Shame," rendered in the arrangement from Cheap Trick's classic 1977 live album Cheap Trick at Budokan. Also inducted in the Ahmet Ertegun Award for Lifetime Achievement category was late songwriter/producer Bert Berns ("Hang On Sloopy," "Under the Boardwalk," "Here Comes the Night"). - Billboard, 4/9/16...... In related news, Kiss bassist/vocalist has responded to N.W.A. member MC Ren's statement at the ceremony, in which he called out Simmons for predicting that the "death of rap" is coming in the next 10 years and "that is all good and healthy." "I want to say to Mr. Gene Simmons that hip-hop is here forever. We're supposed to be here," MC Ren said. Now, Simmons has responded by tweeting: "Respectfully -- let me know when @JimiHendrix gets into the Hip Hop Hall Of Fame. Then you'll have a point." - New Musical Express, 4/10/16...... Speaking of Kiss, the band has just announced a massive 35-date summer "Freedom to Rock" Tour of the U.S. that will kick off on July 7 at Boise, Idaho's Taco Bell Arena. Other dates include Rockford, Ill. (8/20), Toledo, Oh. (8/24), Allentown, Pa. (9/1) and Bridgeport, Conn. (9/7) before wrapping in Huntington, W.V. on Sept. 10. Kiss will also be among the headliners at this year's Nancy Davis' annual Race to Erase MS gala on Apr. 15, which benefits research in Multiple Sclerosis. - Billboard, 4/8/16...... Former Cheap Trick drummer Bun E. Carlos will release a solo album of rock covers, Greetings From Bunezuela!, on June 24 via eOne Music. The 13-song set includes covers of songs by such artists as the Bee Gees ("Idea"), the Rolling Stones ("Tell Me") and the Who ("Armenia in the Sky"). - Billboard, 4/8/16...... The late Merle Haggard was laid to rest in a private funeral service on his Palo Cedro, Calif., ranch. Singer Marty Stuart officiated at the funeral, which began with a recording of Lefty Frizzell's "I Love You a Thousand Ways" and featured a performance of "Precious Memories" by Stuart's wife, Connie Smith. Also paying his respects to the country music legend was Kris Kristofferson, who performed a three-song set. Haggard died April 6 at age 79 after a battle with pneumonia. - Billboard, 4/11/16...... Bob Dylan has shared the track listing for his upcoming Great American Songbook covers album, Fallen Angels. Standards by the likes of Johnny Mercer, Harold Arlen and Sammy Cahn, including "Young at Heart," "All or Nothing at All," "It Had to Be You," "That Old Black Magic" and "Come Rain or Come Shine" will be included in Dylan's 12-track followup to his 2015 Frank Sinatra covers album, Shadows in the Night. Dylan recorded the new tracks with his backing band in Capitol Studios in Hollywood in 2015. Anyone who buys a ticket to his upcoming tour, which begins in June, will receive a CD copy of the album. - Billboard, 4/7/16......
Paul Simon announced he'll release his 13th solo studio album, Stranger to Stranger, on June 3 via Concord Records. The new LP finds the iconic singer/songwriter in an experimental mode, with contributions from a group of Flamenco musicians and the Italian electronic dance music artist Clap! Clap!. "It's about making music that sounds old and new at the same time; music with a sense of mystery," Simon said in a statement. Simon will tour behind the new album this spring and summer with a trek of around 40 shows in North America. The first single, "Wristband," is already available for streaming. - Billboard, 4/7/16...... Lionel Richie will be honored with the Johnny Mercer Award at the Songwriters Hall of Fame's 47th annual induction ceremony in New York in June. The Mercer award is the Hall's highest honor and is reserved exclusively for past inductees -- Richie has been a member since 1994. "Lionel is more than well deserving of this honor as one the greatest and most prolific songwriters and identifiable music voices in our century," noted SHOF co-Chairmen Kenneth Gamble and Leon Huff. Previous recipients of the Mercer Award have included Elton John and Bernie Taupin, Phil Collins, Paul Anka, Kris Kristofferson, Smokey Robinson, Stevie Wonder, Carole King, Billy Joel and Paul Simon, among others. - Billboard, 4/11/16...... In other Motown-related news, Smokey Robinson will be honored at the 8th Annual Little Kids Rock Benefit and Auction, set for Oct. 4 in Manhattan. "We are so excited about the prospect of honoring such an iconic songwriter and musician," says David Wish, CEO and Founder of Little Kids Rock. "It is our mission to help kids unlock their inner music makers and there are few, if any, in the music industry who can inspire this more than Smokey Robinson." All the proceeds help Little Kids Rock bring instruments and free lessons to more than 250,000 disadvantaged public school kids in 30 cities. - Billboard, 4/8/16...... Sheet music for David Bowie's 1984 hit "Blue Jean" signed by the late artist will be auctioned off as part of the 2016 Rumble in the Jumble, the London-based charity jumble sale. The item is being auctioned as part of The Music Circle's annual celebrity jumble sale Rumble in the Jumble, which takes place on May 14 at east London's Oval Space. - NME, 4/11/16...... In a new interview with Rolling Stone, Aerosmith frontman Steven Tyler stated that the band could be calling it quits for good as early as 2017. "I'm doing 30 [solo] shows from May until August. And then in 2017 we go out with Aerosmith," Tyler told the mag. "We're probably doing a farewell tour. Look, there's two bands that still have the original members, us and the Stones. I'm grateful for that," he added. Tyler is currently working on his country music side project, whilst Aerosmith guitarist Joe Perry has been working with Alice Cooper and Johnny Depp on the new band Hollywood Vampires. Meanwhile, Tyler has made a second TV spot for Skittles fruit candy, after the first one premiered during Super Bowl 50 in February. - NME, 4/11/16......

Bruce Springsteen announced on Apr. 8 that he and his E Street Band would be canceling a planned show in Greensboro, N.C., on Apr. 10 due to the state's controversial "bathroom" law. "[This law] dictates which bathrooms transgender people are permitted to use," Springsteen wrote on his site. "Just as important, the law also attacks the rights of LGBT citizens to sue when their human rights are violated in the workplace. No other group of North Carolinians faces such a burden. To my mind, it's an attempt by people who cannot stand the progress our country has made in recognizing the human rights of all of our citizens to overturn that progress." The Boss also offered his "deepest apologies to our dedicates fans in Greensboro," but added "some things are more important than a rock show." Organizers have announced all previously purchased tickets will be refunded at point of purchase. North Carolina's HB2 law, which passed this March, specifically overturns city ordinances designed to protect the right of transgender people to use the restroom of their choosing. In response to Springsteen's action, a U.S. congressman representing portions of Greensboro accused Springsteen of being a "bully." "It's disappointing he's not following through on his commitments," said Rep. Mark Walker, a Republican freshman congressman. "Bruce is known to be on the radical left," Walker continued, "and he's got every right to be so, but I consider this a bully tactic. It's like when a kid gets upset and says he's going to take his ball and go home." Canadian rocker Bryan Adams also canceled an upcoming show in Mississippi on Apr. 10 in protest of that state passing a similar law to North Carolina's. - Billboard, 4/8/16...... Carlos Santana will release Santana IV, a new album that reunites the lineup from 1971's classic Santana III LP, on Apr. 15. "We completed a whole album -- we did 16 songs in four days and they're killer," says Santana. The album features guest vocalists including Ronald Isley, who takes lead vocals on the tracks "Love Makes the World Go Round" and "Freedom in Your Mind." In addition to touring with his regular band, Santana is also gearing up for the debut concert by Supernova, an all-star jazz fusion collective featuring such artists as Herbie Hancock, Wayne Shorter and Marcus Miller, which takes place at L.A.'s Hollywood Bowl on Aug. 24. - Billboard, 4/10/16...... Queen's Brian May has responded to a recent Howard Stern interview with actor Sacha Baron Cohen, in which Cohen said he pulled out of a planned biopic of late Queen frontman Freddie Mercury because the band "wanted a PG-rated story that showed how Queen pulled together after Mercury's death." Cohen, however, said wanted to focus on Mercury's "wild" life in a darker story. "Sacha became an arse," May said in a new interview with Britain's Daily Mail. "We had some nice times with Sacha kicking around ideas, but he went off and told untruths about what happened." May added that the band had no intention in cleaning up the story: "Why would he go away and say that we didn't want to make a gritty film?... Are we the kind of people who have ever ducked from the truth? I don't think so." May added that he and Queen bandmate Roger Taylor are currently eyeing another actor, Ben Whishaw, to portray Mercury in the film. "He's fabulous," May said, "a real actor." - Variety.com, 4/10/16......
Allman Brothers Band drummer Butch Trucks says fans can probably expect even more unreleased music from the band's vaults in the future, which will follow the band's recently released Live From A&R Recording, New York, August 26, 1971. "Don't be surprised if we come up with more," Trucks says. "We still have quite a lot of material, shows that were recorded in the early days." Live From A&R Recording captures the ABB shortly after the release of the classic At Fillmore East concert album, playing a special show for select fans. Meanwhile, Gregg Allman continues to tour the U.S. this summer and spring, with such coheadliners as Peter Frampton and ZZ Top. - Billboard, 4/9/16...... Graham Nash was one of the Sixties' great optimists. But there's a dark feel to his reflective new album, This Path Tonight. "The question haunting me/ 'Is my future just my past?'" he asks on the Blook on the Tracks-esque "Myself at Last." "Target" begins with a riff that mirrors ex-girlfriend Joni Mitchell's "A Case of You," and "Golden Days" conjures memories of CSNY's long-lost harmony brotherhood with a lonely, unaccompanied voice. "What happened to 'All you need is love'?" Nash wonders. Corny perhaps, but still a damn good question. - Rolling Stone, 4/7/16...... Dennis Davis, the longtime drummer for David Bowie, died on Apr. 7 after a battle with cancer. Born and raised in Manhattan, Davis learned his craft under the tutelage of master jazz drummers Max Roach and Elvin Jones. His talents can be heard on seven Bowie albums -- including Heroes, Low, Lodger, the live album Stage and Scary Monsters -- as well as Iggy Pop's 1977 set The Idiot. He also recorded with the likes of Stevie Wonder, George Benson and Jermaine Jackson. Davis returned to the Bowie fold when he played percussion on Bowie's final trek, his A Reality Tour, in 2003. - Billboard, 4/8/16...... Sir Tom Jones' wife, Lady Melinda Rose Woodward (known as Linda), died on Apr. 10 at Cedars Sinai Hospital in Los Angeles after a short battle with cancer. She is thought to have been 75 years of age. Jones had recently cancelled a number of tour dates overseas due to a "serious illness" in his family. Jones (real name Thomas Jones Woodward) met his wife (maiden name Trenchard) at secondary school in Treforest, near Pontypridd, south Wales. The pair married in 1957, both aged 16. Their only child, Mark, was born a month later. Jones, who recently described his wife as "an unbelievable woman...the most important thing in my life," had recently cancelled a number of tour dates overseas due to a "serious illness" in his family. A statement posted to Jones' official website said that Woodward was "surrounded by her husband and loved ones" at the time of her death, and offered no further information. - New Musical Express, 4/11/16......
Rock troubadour Tom Waits has joined the cast of a pilot for a new dramatic series from Hulu, Citizen. Waits will play Cesar, a priest, who is a walking anachronism of virtue and vice, joining a cast that includes Forrest Goodluck, Augusto Aguilera and Alex Gonzalez. Citizen is part of Hulu's ongoing bid to compete with awards-friendly original fare on Netflix and Amazon such as House of Cards and Transparent, respectively. Waits' previous acting credits include The Book of Eli, The Imaginarium of Doctor Parnassus, Mystery Men and The Outsiders, among others. - Billboard, 4/7/16...... R&B singer-songwriter Leon Haywood, whose 1974 hit single "I Want'a Do Something Freaky to You" was memorably repurposed by rapper Dr. Dre's "Nuthin but a 'G' Thang," died on Apr. 6 in Los Angeles. He was 74. Born in Houston, Haywood moved to Los Angeles in the 1960s and found work as a keyboardist, working with Sam Cooke's touring band. He notched a pair of minor R&B chart hits at the end of the decade, then reemerged in the mid-1970s as a reliable crafter of mid-tempo, string-drenched funk anthems on 20th Century Fox Records. "Stroking (Pt. II)," "Come and Get Yourself Some" and the Sly Stone-indebted "Keep It in the Family" were all hits on the R&B chart, while "I Want'a Do Something Freaky to You" reached No. 15 on the pop singles chart in 1975. In 1981, Haywood wrote a Grammy-nominated Top 40 hit for labelmate Carl Carlton, "She's a Bad Mama Jama," before seguing into a career as a producer. - 4/7/16...... Bill Henderson, a well-respected jazz vocalist and actor, died on Apr. 10 of natural causes in Los Angeles, according to Lynne Robin Green, president of LWBH Music Publishers. He was 90. A native of Chicago, Mr. Henderson sang with the Ramsey Lewis Trio, Dizzy Gillespie, Count Basie, Frank Sinatra, Tony Bennett, Quincy Jones, the Charlie Haden Quintet and many others. His 1963 album, Bill Henderson With the Oscar Peterson Trio, is considered a classic in the jazz vernacular. Mr. Henderson was a fixture on the Playboy circuit in the 1970s and appeared often at many festivals, including Playboy Jazz at the Hollywood Bowl, Monterey Jazz and the Litchfield Jazz Festival in Connecticut. Later, he performed at The Kennedy Center and in New York at the Hotel Algonquin's Oak Room and at Lincoln Center. He also appeared in several films and TV series, including ER, Hill Street Blues, Happy Days, Sanford and Son, The Jeffersons and Good Times - The Hollywood Reporter, 4/7/16.
Simon & Garfunkel's iconic 1966 single "The Sound of Silence" has entered the Billboard Hot 100 singles chart following its appearance in a YouTube video, titled "Sad Affleck," which features a portion of an interview with Batman v Superman stars Ben Affleck and Henry Cavill. In the clip, Affleck is seen seemingly staring off in the distance as Cavill gives a lengthy answer to a question concerning the film's negative reviews as the Paul Simon-penned tune plays. The song also entered the Rock Streaming Songs chart at No. 2. Meanwhile, a cover of "The Sound of Silence" by Disturbed sits at No. 3 on the Hot Rock Songs chart since the band performed it on a Mar. 28 episode of TBS's Conan show. "The Sound of Silence" originally topped the Billboard Hot 100 for two weeks in 1966. - Billboard, 4/6/16...... Gregg Allman's tour bus was involved in an accident in Jackson County, W.V., on the morning of Apr. 6 as it was traveling to a gig in Charleston, SC. Three members of the tour crew "were taken to the hospital with minor injuries and released shortly thereafter," according to a rep for Gregg Allman. Allman himself was not on the bus, which crossed into the northbound lane of I-77 and crashed into trees next to a creek running near the highway. The concert at Charleston's Clay Center will go on as scheduled, according to the rep. - Billboard, 4/6/16......
Heart's Ann Wilson will be featured in an upcoming episode of Connecticut Public Television's new series The Kate on TheKate.tv on Apr. 9 singing a raw, stunning cover of John Lennon's "Isolation." Wilson takes the stage as the leader of her Heart side project The Ann Wilson Thing that finds her reinterpreting various rock, soul and blues classics, including the Buffalo Springfield's "For What It's Worth." Named after Katherine Hepburn, The Kate is filmed in front of a live audience at the historic 250-seat Katharine Hepburn Cultural Arts Center in Old Saybrook, Conn. - Billboard, 4/6/16...... Rolling Stones guitarist Ronnie Wood said on Apr. 4 that the band is planning to release a new album, possibly in 2016, which will be the followup to 2005's A Bigger Bang. "We went in to cut some new songs, which we did," the 68-year-old Wood said. "But we got on a blues streak. We cut 11 blues in two days. They are extremely great cover versions of Howlin' Wolf and Little Walter, among other blues people. But they really sound authentic." The Stones recently wrapped a tour of Latin America, with a free show in Cuba on Mar. 25. Wood's statement comes after his bandmate Keith Richards also recently said the band plans on releasing new music. "There's one coming. I can't say no more. My lips are sealed," he said. After their Bigger Bang tour ended in 2007, the Stones resumed touring in 2012 to mark their 50th anniversary, but have only released a couple of new songs since then. - AP, 4/4/16...... In other Rolling Stones news, a huge exhibit showcasing five decades of the band's history entitled "Exhibitionism" has opened at London's Saatchi Gallery. The vast exhibition, which covers 20,000 square feet, features more than 500 artifacts borrowed from the band's archive and private collectors, include musical instruments, lyrics, sketches, film clips, outfits, posters, album artwork and stage designs. A whole room is devoted to designer John Pasche's famous lips-and-tongue Stones logo, inspired by a picture frontman Mick Jagger had seen of the Hindu goddess Kali, and another room is a life-size recreation of an apartment the band members shared in 1962-63 in the Chelsea neighborhood of London. "Exhibitionism" runs to Sept. 4, with an international tour planned to follow the London run. - AP, 4/5/16...... Meanwhile, Mick Jagger has weighed in Britain's upcoming referendum to remain in the European Union. In an interview with Britain's Sky News, Jagger says he can see leaving the European Union to be "beneficial" to the UK in the long term. "I wonder if David Cameron, if he was asked today, whether he would actually want to put this out for a referendum now," Jagger said. "To me personally, I don't think [the result] is going to make a huge difference. I think to the country in the short term [leaving the EU] will be detrimental. In the longer term, in a twenty-year term, it might turn out to be beneficial," he added. In May 2015, the Conservatives' political adviser Jim Messina claimed that Jagger correctly predicted the results of the UK general election. "One of the savviest political observers I've come across is Mick Jagger," Messina said. "I was invited to a dinner that included the legendary rocker in London before the British election (I took about 9,000 selfies), when I discovered that Mick has been a bit of a political junkie his whole life." - New Musical Express, 4/6/16......
Guitar legend Jeff Beck will release a new studio album on July 15, the followup to his 2010 Grammy Award-winning LP Emotion and Commotion. The title of the album is yet to be announced, or whether two new songs Beck included on his 2015 live album, Jeff Beck Live+, "Tribal" and "My Tiled White Floor," will be included. Beck has also announced he will be releasing a memoir, BECK01, three days before the new album on July 12. The book will explore his "passions for hot rodding and rock & roll," with the limited-edition title signed and individually numbered by Beck and hand-bound in leather and aluminum. Beck will mount a summer US tour behind his new album and book, co-headlining with blues legend Buddy Guy. - New Musical Express, 4/4/16...... Remastered versions of the Beatles' three Anthology volumes from 1995 and 1996 debuted on all streaming services at midnight on Apr. 4. Anthology, Volumes 1-3 originally released in two-disc sets in 1995 and 1996, included rare and previously unreleased recordings, plus studio outtakes, alternate versions and singles "Free as a Bird" and "Real Love. Upon their original release, the collections went multi-platinum in several countries and "Free as a Bird" (completed by Paul McCartney, George Harrison and Ringo Starr from 1977 demos recorded by John Lennon) became the band's 34th top 10 hit in the U.S. The tracks can be heard on major international services including Apple Music, Deezer, Google Play, Microsoft Groove, Prime Music, Rhapsody, Slacker Radio, Spotify and Tidal, as well as dozens of local streaming partners around the world. The Anthology tracks come less than four months after the Beatles released their catalog of hit music to streaming services for the first time. - Billboard, 4/4/16...... In other Fab Four news, a live "musical documentary" stage show which closely recreates the sound of the bnd's famous Abbey Road recordings is now on tour in the UK. "The Sessions - A Live Restaging of The Beatles at Abbey Road Studios" includes performances of songs from their albums Please, Please Me and Abbey Road as they were originally recorded, with four actors potraying John Lennon, Paul McCartney, George Harrison and Ringo Starr, while screens around them display recording details and live musicians recreate the vocals, music and arrangements that were originally used. Another actor will narrate the show in role of the "fifth Beatle," producer George Martin, who died in March aged 90, and to whom the show is dedicated. The show is inspired by the memoir of former Abbey Road Studios sound engineer Geoff Emerick. "The Sessions" debuted at London's Royal Albert Hall on Apr. 1 and will tour other UK cities and some European countries. - NME, 4/2/16...... Elton John is set to appear as himself in an upcoming episode of ABC's country music drama Nashville, producers announced on Apr. 4. The "Rocket Man" singer will perform alongside up-and-coming singer and songwriter Gunnar (Sam Palladio) in the May 18 episode of the series, which serves as the penultimate episode of season four. Nashville follows several fictional country music stars, and has prevously welcomed other real hit makers, including Brad Paisley, Florida Georgia Line and Sara Evans. The role will be a rare scripted series appearance for Sir Elton, who most recently appeared on his good friend Lady Gaga's 2013 Christmas special. John will appear in the May 18 episode of the 10:00 p.m. EDT Wednesday night series. - The Hollywood Reporter, 4/4/16......
Toni Tennille, the better half of the '70s hitmaking duo The Captain and Tennille, released her autobiography, Toni Tennille: A Memoir, on Apr. 1. The "Love Will Keep Us Together" singer takes readers through the more difficult moments of her life that many Captain and Tennille fans may be unaware of, including her upbringing in the segregated south to "fighting a lonely struggle against the controlling and often bizarre behavior of her emotionally inaccessible husband," Daryl "The Captain" Dragon. - Billboard, 4/4/16...... Elvis Costello kicked off a summer tour of America on Apr. 2 with two sold-out shows at L.A.'s Theatre at Ace Hotel on Apr. 2. Although the tour isn't technically a "book tour" -- he did one of those in the fall of 2015 replete with speaking engagements and signings for his memoir Unfinished Music & Disappearing Ink -- the effects of the book were felt throughout his part-scripted, part-freestyle "Detour" show, as he told droll stories while snarling and cooing his way through his famous rock songbook. Costello filmed one of his "Detour" concerts during the 2015 fall leg of his European tour, which was screened in January as a one-night theatrical release in dozens of U.S. cinemas, followed by a DVD release. - Billboard, 4/3/16...... David Bowie has scored three of the Top 10 albums on the UK's Official Charts Company chart following his death in January. Only Adele' with her new album 25 sold more albums in England than Bowie's final LP, Blackstar, with the late rock legend also coming in at No. 4 with The Best of Bowie and No. 10 with another hits collection, Nothing Has Changed - The Very Best of David Bowie.. In other Bowie-related news, Bowie's widow Inman has lost her mother, Maryan Abdulmajid, just three months after the death of her husband. Inman confirmed the news of her mother's passing in an Apr. 1 Facebook post, in which she shared an image of her wedding to David: "Saddened by death of my mom Maryan Baadi. May Allah grant her the highest jennah. I beg that you respect my family's privacy during our time of grief #ripmaryanbaadi." - New Musical Express, 4/6/16...... Scientists at the University of South Australia have used AC/DC's hit "Thunderstruck" to help in cancer research, it was announced on Apr. 3. The scientists used the bone-jarring tune to help adapt the delivery of chemotherapy-related drug Camptothecin, improving delivery direct to cancer cells. It's thought the research could also be used in other areas of drug delivery. The researchers have also released a paper on the subject, titled "Thunderstruck: Plasma-Polymer-Coated Porous Silicon Microparticles As a Controlled Drug Delivery System." The project comes after AC/DC guitarist Malcolm Young successfully battled lung cancer and subsequently retired in 2014. - NME, 4/3/16......

Bonnie Raitt played the first of two sold-out shows at Manhattan's Beacon Theatre on Apr. 1 behind her new LP, Dig In Deep. The 66-year-old Grammy winner opened the set with a cover of INXS's 1987 chart-topping hit "Need You Tonight," followed by the blues-rocker "Gypsy in Me," "The Comin Round Is Going Through," Gerry Rafferty's "Right Down the Line," the Willie Dixon blues classic "Round and Round," and an exquisite acoustic "Angel From Montgomery." Raitt will be on a world tour throughout 2016 and 2017. - Billboard, 4/2/16...... Aerosmith's Steven Tyler gave a big Aerosmith fan who was born with Down syndrome free backstage passes to both of Aerosmith's shows at the Fallsview Casino after the two bumped into each other by chance at a medical suppies store earlier in the day, where Tyler was shopping for a back brace. Tyler asked the fan, Anthony Yorfido, if he was going to the Mar. 30 show, but Yorfido told Tyler he couldn't get tickets. "Oh, don't worry about that, you guys are coming with me. I'll get you backstage passes," Tyler said to Yorfido and his mother. Yorfido was also brought on stage during the concert, and he played maracas during "Sweet Emotion." - The Niagara Falls Review, 4/3/16...... Michael Jackson's daughter Paris Jackson has honored her late dad by turning one of his touching notes into a tattoo. Paris, 18, headed to the Timeless Tattoo parlour in Hollywood to get the tribute, the words "Queen of my Heart", which was written in Michael's handwriting, etched on the outer side of her lower left arm. "'Queen of My Heart' in his handwriting," she wrote in the caption of an Instagram post. "To everyone else he was the King of Pop. To me, well, he was the king of my heart. Thank you dermagraphink, you're a legend." It is thought Paris got the tattoo to mark her 18th birthday, which was on Apr. 3. She celebrated the occasion on social media by posting an image of herself locking lips with rocker boyfriend Michael Snoddy and taking a trip to Disneyland in California. Michael Jackson died in June 2009 at age 50 from an overdose of prescription drugs. - WENN.com, 4/6/16...... Cable TV's BET channel has acquired more than 1,000 vintage episode of the dance show Soul Train, which aired from 1971 into the 2000s, from InterMedia Partners and the Yucaipa Companies. BET has aired the Soul Train Awards show since 2009 and has aired older Soul Train episodes of the show on BET and Centric in the past. Financial details of the deal were not disclosed. Soul Train creator and host Don Cornelius sold the company in 2008, four years before his death in 2012. - Variety, 4/4/16......
Influential country music singer/songwriter Merle Haggard died in Palo Cedro, Calif., on the morning of Apr. 6, his 79th birthday, after a battle with pneumonia. Born Apr. 6, 1937, in Oildale, Calif., outside Bakersfield, Haggard often ran into trouble with the law and he spent time in juvenile detention centres and served jail sentences during the 1950s. It was as an inmate at San Quentin prison that Haggard first saw Johnny Cash perform, an event he later characterized as life-changing. Following his release from prison in 1960, Haggard went on to record a number of hit country singles. His first top 20 hit, "Sing Me a Sad Song," came out in 1963, and he scored his first No. 1 single with 1965's "I'm a Lonesome Fugitive." By 1967, Haggard was one of country music's biggest stars with 37 songs charting in the Top 10 of the Billboard Country singles chart that year. He went on to have 38 No. 1 country singles over his career, third only to George Strait (44) and Conway Twitty (40), and logged eight No. 1 singles in 1966-69 alone. Haggard's most famous songs include "Mama Tried," "The Bottle Let Me Down," The Fightin' Side of Me," and "Okie From Muskogee," which became a touchstone for debate at the height of the Vietnam War era. After garnering considerable coverage in 2003 with "That's the News," his sharply critical song about media coverage of the Iraq war, Haggard founded his own independent label Hag Records. Haggard's last album was 2015's Django and Jimmie, a collaboration with his longtime friend Willie Nelson. Haggard was the recipient of two Grammys, was inducted into the Country Music Hall of Fame in 1994, and celebrated as a Kennedy Center Honors recipient in December 2010. His most recent solo studio album was 2011's Working In Tennessee, released on Vanguard. Haggard underwent surgery for lung cancer in 2008, and had been hospitalized for various ailments over the past few years -- most notably for pneumonia, which forced several concert postponements and cancelations in 2015 and 2016. He is survived by fifth wife Theresa Ann Lane and his six children. - Billboard/NME, 4/6/16...... Latin Jazz saxophonist Leandro "Gato" Barbieri, who composed the Grammy-winning music for the steamy Marlon Brando film Last Tango in Paris and recorded dozens of albums over a career spanning more than seven decades, died on Apr. 2 in a New York hospital from pneumonia. He was 83. The Argentine-born musician recorded some 35 albums between 1967 and 1982, when he stopped consistently making new records. He toured regularly and went on to record four more albums, including 1997's smooth jazz Que Pasa, which reached No. 2 on Billboard's contemporary jazz charts. Though in poor health, Mr. Barbieri, still sporting his trademark black fedora hat, had been performing monthly at the Blue Note jazz club in New York since 2013. He last performed at the club on Nov. 23. - AP, 4/2/16.
The first of two David Bowie tribute concerts took place at New York's Carnegie Hall on Mar. 31, with Debbie Harry of Blondie, Ann Wilson of Heart, Michael Stipe of R.E.M., and the Flaming Lips performing live in memory of the late rock legend. Also taking part were Bowie collaborator Tony Visconti, '80s star Cyndi Lauper, and Laurie Anderson, the ex-wife of late Bowie collaborator Lou Reed, Rickie Lee Jones, and Bob Dylan's son Jakob Dylan. The concert, initially announced prior to Bowie's death, was originally intended to be a retrospective on his career. - New Musical Express, 4/1/16......

A 67-track, 4-disc Paul McCartney greatest hits compilation entitled Pure McCartney is being readied for a June 10 release via Hear Music. Billed as "the only comprehensive career collection released of Paul McCartney's solo works from his solo career," the collection has been curated by Sir Paul himself and includes songs later than 1989 which have so far not been included on any McCartney hits collection, including 2012's "My Valentine," 2014's "Hope For the Future," and 2015's "Say Say Say" remix. "Me and my team came up with the idea of putting together a collection of my recordings with nothing else in mind other than having something fun to listen to," McCartney said in a statement. "Maybe it's to be enjoyed on a long car journey or an evening at home or at a party with friends? So we got our heads together and came up with these diverse playlists from various periods of my long and winding career," he added. Also available the same day will be 2-CD version that includes his 12 Top 10 U.S. singles and 10 Top 10 U.K. singles. McCartney kicks off a U.S. tour on Apr. 13 in Fresno, Cal. - NME, 4/1/16...... A Mar. 28 Bruce Springsteen and the E Street Band concert at New York's Madison Square Garden, which was a rescheduled due to the blizzard that struck the city in late January, provided a special treat for the Boss's fans: Springsteen's 90-year-old mother, Adele, was invited onstage to dance with her iconic rock star son. She's still got the moves," Springsteen declared about his mom, who started it all by buying her son his first guitar for $18 at a pawnshop. Adele Springsteen previously joined her son onstage for "Dancing In The Dark" at shows in Philadelphia in 2009 and 2012. The 32-song gig on his The River tour, which included a special "Meeting Across the River" that segued into "Jungleland," was attended by such celebrities as Bruce Willis, Danny DeVito, Brian Williams and U2 drummer Larry Mullen, Jr.. - Billboard, 3/29/16......
Representatives for Elton John are denying allegations first reported by the celebrity gossip cite TMZ.com that the Rocket Man sexually harassed his former security guard in 2014. Jeffrey Wenninger, who was employed by Elton as a security guard, claims he was groped by John on several occasions during that time. But Orin Snyder, a lawyer for John's Rocket Entertainment Group, has responded to the claims, strongly denying them and accusing Wenninger of making the story up to score a monetary settlement. "This baseless lawsuit is brought by a disgruntled former security officer seeking to extract an undeserved payment," Snyder told Digitalspy.com. "These claims are patently untrue and contradicted by numerous previous statements made by this plaintiff. We will not give into his latest abuse of the legal system," he added. In the lawsuit, Wenninger says he was harassed by Elton on three separate occasions in 2014, accuses the singer of putting his hands down the security guard's pants and attempting to grab his genitals and put his finger between his bum cheeks. The singer allegedly told him to "Get your todger out,", which is British slang for penis, and to "say hello to Uncle Elton." On another occasion, Wenninger claims John twisted his nipples and said, "You gorgeous thing, you." Wenninger claims he tried to resist Elton verbally and physically, but his attempts did not work.Wenninger, who was employed by Elton until Sept. 2014 when, according to him he was effectively fired from John's security detail because he had reported a fellow officer for overtime theft, is suing for sexual harassment and battery. He is a former LAPD officer and Medal of Valor recipient who now works for the security firms J Bondi, Inc. and Hamitsu. - WENN.com/AP, 3/29/16...... In a new interview Rolling Stones guitarist Keith Richards was critical of artists like Adele and Rhianna who work with a team of songwriters for their smash hits. "Well, they can't rely on themselves, can they?," Richards said, adding that "We're in the midst of a heavy-duty 'showbiz' period, even stronger than when we killed it last time. The X Factor and all this competition shit. It's just for people who want to be famous. Well, if it's fame you wants, good luck. You'd better learn to live with it." In contrast, Richards said that he wrote the classic Stones track "(I Can't Get No) Satisfaction" in "bed with a guitar" one night. - New Musical Express, 3/30/16...... Country music icon Merle Haggard has canceled his April concert dates as he recovers from a recurring bout of double pneumonia. Haggard, 78, said in a statement that "I want to thank my fans for their prayers and well wishes. I hope to be back on the road in May, but I'm taking it one day at a time." The "Okie From Muskogee" singer, who had a battle with lung cancer in 2008, had previously canceled dates in February and March. - AP, 3/30/16......

In other country music news, it was announced on Mar. 29 that country/pop crossover star Charlie Daniels will officially be inducted into the Country Music Hall of Fame later this year. The induction of Daniels into the CMA's "Veterans Era" category is the crowning achievement in a career that dates back to the early 1960s. He wrote "It Hurts Me," a 1964 cut for Elvis Presley, and made a name for himself as one of the top instrumentalists in town -- playing on three of Bob Dylan's albums, including the seminal Nashville Skyline. His public breakthrough came in 1974 with the release of his Fire On The Mountain LP, and enjoyed his biggest hit with 1979's "The Devil Went Down To Georgia," which became the CMA single of the year. He continued to rack up hits in the 1980s and 1990s, with songs such as "In America" and "Drinkin' My Baby Goodbye." Daniels, along with '80s/'90s country star Randy Travis and legendary producer Fred Foster, will be officially inducted into the Country Music Hall of Fame during a Medallion Ceremony in Fall 2016. - Billboard, 3/29/16...... Although Gene Simmons hasn't endorsed controversial Republican presidential candidate Donald Trump so far, the Kiss bassist/singer did have several positive things to say about him in a recent interview with Rolling Stone magazine. "He is the truest political animal I've ever seen onstage," Simmons proclaimed. "He has no speechwriters, no editing, no nothing. He's actually on tape going 'motherf----r.' You cannot turn away." Simmons also said Trump is good for the political system" and pointed out that his non-politician status has allowed him to express beliefs most politicians wouldn't. On that note, he remarked, "Everybody is sick and tired of being politically correct." Simmons, who has expressed regret for voting for Barack Obama, also weighed in on Trump's proposal to build a wall between the U.S. and Mexico: "...walls actually work... It's unkind, but in terms of pragmatics, it actually works The Pope has said the wall is unkind, but it's interesting that at the Vatican there's a wall." - Rolling Stone, 3/31/16...... Black Sabbath is teaming up with UK clothing manufacturer Supreme for a new clothing line. The "Supreme x Black Sabbath" collection will consist of denim jackets, sweatshirts, t-shirts and hockey jerseys adorned with the band's artwork for their 1970 self-titled debut as well as the typography from their fourth album Vol 4. - NME, 4/1/16......

In other Heavy Metal news, Motörhead will release a live album and film from two shows during their last-ever tour. Titled Clean Your Clock, the release will come on colored double vinyl, as well as CD, DVD and Blu-ray. The release documents the band's two Munich gigs, which took place on Nov. 20 and 21 just five weeks before the death of frontman Lemmy Kilmister on Dec. 28, 2015, and before their final gig in Berlin on Dec. 11. - NME, 4/1/16...... Legendary Motown bassist James Jamerson, Jr., hailed as one of th greatest R&B bass players ever, died on Mar. 26. Jamerson, the son of Motown bassist James Jamerson, Sr. who died in 1983, was born in Detroit and was a member of the Temptations' road band in the late 1960s, soon developing into arguably the most sought-after bass player in the R&B world. He contributed to albums by such acts as Tavares, The Four Tops, The 5th Dimension, The Crusaders, Johnny Taylor, The Dramatics, Teena Marie and countless others. In the late 70s, Jamerson formed the group Chanson and landed a hit with "Don't Hold Back." He also toured with such artists as Natalie Cole, Chaka Khan and many others. - SoulTrax.com, 3/27/16...... Andy "Thunderclap" Newman, the pianist for the British band Thunderclap Newman, died at his home in London on Mar. 30. He was 73. Thunderclap Newman, which was founded by the Who's Pete Townshend, had their biggest hit in 1969 with the track "Something In The Air," from the album Hollywood Dream which was produced by Townshend. The song, which was later remade by Tom Petty and the Heartbreakers, spent three weeks at the top of the UK singles chart. Mark Mark Brzezicki, the former drummer for Thunderclap Newman and close friend of Newman's, said that after Townshend and producer Kit Lambert saw Newman play piano at art college, they were inspired to form Thunderclap Newman in 1968. "He was an incredibly talented musician. He had his own unique, very individual piano-playing style," Brzezicki said. Brzezicki and Newman were due to go back into the studio in April to work on more music. - 3/31/16......

Oscar-winning actress, sitcom star and singer Patty Duke died in a Coer D'Alene, Idaho, hospital after battling a ruptured intestine on the morning of Mar. 29. She was 69. "This morning, our beloved wife, mother, matriarch and the exquisite artist, humanitarian and champion of mental health, Anna Patty Duke, closed her eyes, quieted her pain and ascended to a beautiful place," read a family statement. "We celebrate the infinite love and compassion she shared through her work and throughout her life." Duke won an Oscar in 1962 for her performance in the Hellen Keller biopic The Miracle Worker, becoming the youngest ever to win the statue in a competitive category. Although she performed in films, theater and TV, Duke was most successful in television, winning three Emmy Awards among 10 nominations. Duke was also the youngest star at the time to have a TV series bearing her name, with her The Patty Duke Show running for three seasons beginning in 1963 on ABC, and she was nominated for an Emmy in 1964. Duke later starred in the film Valley of the Dolls (1967) where, countering her squeaky-clean image, she played a pill-popping alcoholic. Her other films included Happy Anniversary (1959), By Design (1981), Willy/Milly (1986), The Hitch-Hikers (1989), Prelude to a Kiss (1992), Bigger Than the Sky (2005) and Amazing Love (2012), appearing opposite her son, Sean Astin. Born Dec. 14, 1946, in Elmhurst, N.Y., Duke got her first part as a film extra in 1955 and made her first television appearance as a dancer on the The Voice of Firestone. She was married from 1972-85 to former The Addams Family star John Astin. He adopted Sean, and they had Mackenzie together. - Variety, 3/29/16...... Legendary Jamaican singer Jimmy Riley died on Mar. 23 in New York after a battle with cancer. He was 68. In 1967, Riley recorded several rock steady classics with The Uniques including "My Conversation," as well as renditions of Curtis Mayfield's "Gypsy Woman" and "My Woman's Love." Riley embarked on a solo career around 1969 and his greatest commercial success arrived in the early 1980s when his first No. 1 hit in Jamaica, "Love and Devotion," also reached the British pop charts in 1982. Riley was the father of Tarrus Riley, one of contemporary reggae's most in-demand artists, with whom he often recorded with in recent years. - Billboard, 3/28/16...... David Baker, a prolific jazz composer and musician who founded the jazz studies program at Indiana University, died on Mar. 26 at the age of 84. Mr. Baker wrote more than 2,000 pieces of music and was nominated for a Grammy in 1979 and a Pulitzer Prize in 1973. In 2000 he was named a National Endowment for the Arts Jazz Master, the United States' highest jazz honor. Mr. Baker performed in the U.S., Japan, Australia, New Zealand and across Europe, including a 1960 tour with longtime friend Quincy Jones' big band. He also worked with bands led by Stan Kenton, Maynard Ferguson and George Russell. - Billboard, 3/28/16...... Actor James Noble, best known for his role as Governor Eugene Gatling on the '70s sitcom Benson, died on Mar. 28 in Connecticut. He was 94. - Variety, 3/30/16.
A rep for AC/DC has responded to recent reports that former Guns N' Roses frontman Axl Rose will fill in for Brian Johnson for the rest of AC/DC's 2016 tour after Johnson was advised by doctors to "stop touring immediately or risk total hearing loss." "Nothing official to announce. Will update you if that changes," the rep told New Musical Express, in response to a report from Atlanta DJ Jason Bailey, who claimed that a "very very good source" informed him that Rose will join the band for the rest of their tour dates after being "flown in" to the US city to audition with the group. Bailey also said that Rose has met with AC/DC, and "it's all but a done deal that Axl will front AC/DC for the ten remaining shows. All ten, including Atlanta." A Guns N' Roses fansite has also reported that Rose was spotted in Atlanta, further speculating that he might have been auditioning to link up live with AC/DC. Rose is a longtime AC/DC fan who has been known to cover such classics as "Whole Lotta Rosie" at Guns N' Roses concerts in the past. Meanwhile, Rose has also been confirmed to be joining his former bandmates Slash and Duff McKagan this summer for a series of live GNR dates, including a headline slot at the Coachella festival in April and warm up gigs in Las Vegas. - New Musical Express, 3/24/16......
David Gilmour of Pink Floyd opened his summer 2016 tour of North America behind his 2015 solo LP Rattle That Lock on Mar. 24 at the Hollywood Bowl in Los Angeles. Gilmour used the Bowl's specialized capability to have its searchlights converge in a perfect Dark Side of the Moon-style pyramid to full advantage, as he performed his guitar heroics before a capacity crowd on a tour that will also take him to Inglewood, Calif., Toronto, Chicago and New York. The Mar. 24 show was the 70-year-old Gilmour's first stage outing of any kind in 10 years. Also featured during the show was David Crosby of Crosby, Stills and Nash, who was brought out be Gilmour his songs "A Boat Lies Waiting," "On and Island," and the encore, the 1979 Pink Floyd classic "Comfortably Numb." - Billboard, 3/25/16...... The Rolling Stones performed a historic free gig in Havana, Cuba on Mar. 25 before a 450,000-strong crowd in a country where rock and pop music had been banned for decades, until the early 2000s. "Hello, Havana. Good evening, my people of Cuba," frontman Mick Jagger said, before the band launched into "Jumpin' Jack Flash." It was the first time ever Jagger and bandmates Keith Richards, Charlie Watts and Ronnie Wood had performed in the Communist country since the Stones were formed in 1962, just three years after the Cuban revolution. The 18-song set consisted of many of the same hits and classics they've been playing in various sequences on their Amrica Latina Ol Tour -- "Jumpin' Jack Flash," "It's Only Rock 'n Roll," "Tumbling Dice," "Paint It Black," "Honky Tonk Woman," "Midnight Rambler," "Miss You," "Gimme Shelter," "Start Me Up," "Sympathy for the Devil," "Brown Sugar," and the two-song encore, "You Can't Always Get What You Want" and "Satisfaction." Havana was the finale of the band's 2016 America Latina Ol stadium tour, which saw them previously playing in Argentina, Mexico, Uruguay, Chile, Peru, and Colombia, and was filmed for a future Eagle Rock Entertainment DVD, to be titled Concert for Amity. - Billboard/NME, 3/26/16...... Tom Petty has reacted to the sudden death of his good friend, comedian Garry Shandling who passed away at age 66 on Mar. 24. "I've known Garry for a long time. We go back to the mid-80's," Petty said. "I just want people to remember what great work he gave us. The Larry Sanders Show just stands as some of the best TV work ever done. He was always quiet about his talent and just a really decent guy." Petty added that the two had a "very strong friendship" and they "kept in touch all that time." "You know, he'd come to our shows, and he'd hang out with us. I went to his house many times. And he would come to my house. It was a comfortable friendship where if he came over I didn't feel like I had to entertain him, and it was the same way back. He had an incredibly original talent, and as a man I can't say enough about him. He was more than a showbiz acquaintance to me, he was a dear friend, and I will miss him," he added. Born in Chicago, Shandling moved to Los Angeles in the early 1970s to give comedy writing a shot, first earning a living writing ad copy. But his dry, cerebral wit quickly earned him staff-writer gigs on sitcoms and like Sanford and Son and Welcome Back, Kotter. After a near-death experience in a 1977 car accident, Shandling decided to concentrate on stand-up comedy, finding the constraints of traditional sitcom writing limiting. He started performing at the Comedy Store in L.A. a year later, capitalizing on his real-life neuroses. - Billboard, 3/25/16......
Paul McCartney is set to appear in the fifth installment of the Pirates of the Caribbean movie franchise, according to reports. Filming had apparently already concluded on the movie when Sir Paul was added to the cast, with an extra scene featuring him added to allow him to make his cameo. His appearance follows Rolling Stones guitarist Keith Richards' roles in the third and fourth POTC films, as Captain Teague. The fifth film, Pirates Of The Caribbean: Dead Men Tell No Tales, is due for release on May 26, 2017, and will star Johnny Depp, Orlando Bloom, Javier Bardem and Geoffrey Rush. - New Musical Express, 3/24/16...... In other Beatles-related news, a rare record record recorded by the Fab Four that was found in the loft of Gerry and the Pacemakers keyboardist Les Maguire was auctioned off for #163;77,500 on Mar. 21. The 10-inch acetate of "Till There Was You" and "Hello Little Girl" from 1962 was the first Beatles disc to be cut before the band broke into the national charts and featured the handwriting of their manager Brian Epstein. The 78 rpm record, made at the former HMV record store on Oxford Street in London, was mislabelled by Epstein as "'Til There Was You" and described as being the work of "Paul McCartney & The Beatles." "Hello Little Girl," on the flipside, was again mislabelled as "Hullo Little Girl" and was described as being the work of "John Lennon & The Beatles." The record was submitted to late Beatles producer George Martin in an effort to secure a recording contract, and had been locked away in Maguire's Liverpool loft, where it had been wrapped in paper for more than 50 years. - NME, 3/22/16...... Bruce Springsteen and the E Street Band helped promoters say goodbye to the L.A. Sports Arena with a Mar. 19 concert at the venue, which had hosted major concerts and other events for more than five decades. Springsteen and his band first performed at the arena, which is being demolished for the construction of a new soccer stadium, during his original The River tour in 1980. "We're so glad to be here in the beautiful Sports Arena tonight," Springsteen said from the stage at the first of the three sold-out shows. "They're gonna knock this beautiful building down." He then introduced "Wrecking Ball," a song written for the Meadowlands when his hometown stadium in New Jersey was demolished, as "One for the Sports Arena." It was Springsteen's 34th and final stop at the famed venue, which has also hosted such acts as David Bowie, the Kinks, U2 and AC/DC. - Billboard, 3/25/16...... A London-based law firm is suing the estate of Michael Jackson for more than $200,000 that it claims it is owed in legal fees it did for the King of Pop in the two years leading up to his 2009 death. Atkins Thomson Solicitors is suing prominent entertainment attorney John Branca and music executive John McClain, executors of Jackson's estate, for breach of contract in a state claim filed on Mar. 21 in California. In Nov. 2009, the firm filed a creditors claim for $204,204.36 and claims defendants refused to pay, finally rejecting the invoice in writing in Dec. 2015. "The Estate doesn't believe the attorney's claim for work allegedly done for Michael Jackson is valid and we intend to contest this lawsuit," Jackson estate attorney Howard Weitzman said in response to the suit. - The Hollywood Reporter, 3/23/16......

The Bee Gees' Barry Gibb is reportedly set to join Coldplay during their headlining set at the 2016 Glastonbury Festival, which will take place at Worthy Farm over the week of June 22-26. According to the UK tabloid The Sun, Gibb had been asked to perform but didn't have time to perfect a full set with his touring band, and "as soon as Coldplay frontman Chris Martin got wind, he asked Barry if he wanted to come on stage with Coldplay." Gibb quickly agreed, and the musicians are putting a Bee Gees medley together cramming in all of their classics. "It's going to be really special. There are likely to be a few other surprise guests on the night too, which are still to be decided," according to a source. Barry Gibb is the last surviving member of the Bee Gees. - NME, 3/25/16...... Timeless pop tunes from the 1960s and 1970s, including Billy Joel's "Piano Man," Gloria Gaynor's "I Will Survive," The Supremes' "Where Did Our Love Go," and Merle Haggard's "Mama Tried" have been selected for induction into the Library of Congress' National Recording Registry. Under the terms of the National Recording Preservation Act of 2000, the Librarian of Congress, with advice from the National Recording Preservation Board, selects 25 recordings each year to be preserved. They must be "culturally, historically or aesthetically significant" and at least 10 years old. The Curtis Mayfield-led Impressions hit "People Get Ready," Santana's 1970 album Abraxas, and George Carlin's 1972 comedy LP Class Clown were also among the 25 recordings inducted this year. - Billboard, 3/23/16...... A previously unreleased David Bowie demo called "To Be Love" recorded in 1970 at the Roxbury Road Studios in Los Angeles during Bowie's first trip to the US with sound engineer Ron de Strulle has been made available for streaming online via de Strulle's MindBodyNetwork.com website. "My first impression of David was that he was warm, open, friendly, and not looking for star treatment like most of the other artists who came to RR Studios," de Strulle told The Huffington Post. "He was interested in the production process and excited about anything creative." De Strulle added that Bowie "could pick up an instrument and play anything. He would say 'I never played this instrument before,' and then he would cut loose and play. Pure genius." In other Bowie news, a mural of the late iconic rocker that became a shrine after his death is set to be listed by the South London city council to ensure it remains protected.The mural is on the side of Morleys department store, a stroll from the legendary Brixton Academy and just opposite the Tube station for Brixton, the south London area where Bowie was born in 1947. The artwork, created by Australian artist Jimmy C in 2013 after researching Bowie's life, has been visited by thousands of people, many of whom left flowers, message or gifts, in the days after Bowie passed away Jan. 10 following a battle with cancer. - NME/Billboard, 3/24/16......
Legendary rocker Robin Trower will release a new studio album, Where You Are Going To, on May 6 via Manhaton Records. The guitarist, whose 1974 album, Bridge of Sighs, is regarded by many rock pundits as a blues milestone, describes his new studio album as a continuation of his previous album Something's About To Change. "It ranges from rock to funky soul, with some epic blues grooves," Trower says. "The title track is me reflecting on my life and career, and how we have no idea how our lives might unfold." Trower adds the album also features two very emotional tracks, "We Will Be Together Someday" and "I'm Holding On To You," which are "both dedicated to the memory of my late wife." - Noble PR, 3/23/16...... A deluxe reissue of the Beach Boys' influential 1966 album Pet Sounds will hit stores on June 10 to mark the LP's 50th anniversary. A 4 CD/Blu-ray Pet Sounds - 50th Anniversary Deluxe Edition will feature stereo, mono, and high resolution recordings of the album, plus instrumentals, 5.1 surround mixes, session outtakes, alternate mixes, previously unreleased live tracks, and more. A 2 CD edition pairing the remastered album in stereo and mono with highlights from the collectors edition's additional tracks, as well as a vinyl release, will also be released. Band mastermind Brian Wilson began a 50th anniversary Pet Sounds world tour to also commemorate the album on Mar. 26 in Auckland, New Zealand. - Billboard, 3/23/16...... Elton John has met with rapper Young Thug at John's residence in Atlanta, Ga., on Mar. 23 to reportedly begin collaborating on new music. That day, the "Slime Season" rapper shared a photo of himself standing next to Johr on Instagram. In the photo, Elton is wearing a gold and black tracksuit and a cap with "THUGGER"' written on it. The two musicians have not revealed the nature of their meeting, saying only that they are "fans of one another." Young Thug has reportedly also recording a song using an instrumental of "Rocket Man" that Elton sent to him earlier in March, and in a December interview Elton said he was a fan of the Atlanta rapper. - NME, 3/23/16...... The estate of late M*A*S*H star Wayne Rogers is being sued for child support by a woman who claims he fathered her child. Melinda Naud filed a creditors claim against Rogers' estate on Mar. 21, a follow-up to a civil suit she first filed in Aug. 2013 before the actor's death last December. Naud, an actress who had roles on the TV shows Happy Days and The Dukes of Hazzard, claims Rogers made promises to financially provide for the child, including the creation of a $500,000 trust fund, a $1,000,000 life insurance policy, plus provision for college expenses and child support, a total she claims amounts to $3,418,000. She is also alleging reach of contract, fraud, concealment and false promise. Naud claims Rogers asked her to keep the news of the birth of "their child," Luigi Calabrese, in 1985, quiet and hid his existence from his second wife Amy Hirsh. In January a judge gave the go ahead for the suit to continue after the actor's passing. Rogers' estate is reputed to be worth $75 million. - WENN.com, 3/21/16...... Baseball Hall of Fame member Joe Garagiola, who later became a well known baseball announcer and sometime substitute host for Johnny Carson, passed away at the age of 90 on Mar. 22 in Arizona. Mr. Garagiola played nine seasons as catcher for four teams including the New York Giants, but he was most famous as an announcer for NBC Sports television and radio over nearly three decades beginning in 1961, trading the roles of play-by-play announcer and color commentator with Kurt Gowdy and, later, Tony Kubek. He also teamed with Vin Scully for three World Series in the 1980s. Mr. Garagiola also was a popular presence as a panelist on NBC's Today show and as host or panelist on various game shows, including He Said, She Said, To Tell the Truth and The Match Game. One of his fans was Johnny Carson, who had Mr. Garagiola serve as guest host several times on The Tonight Show. Mr. Garagiola had the distinction of presiding over the program when John Lennon and Paul McCartney stopped by in May 1968, marking the only appearance by any of the Beatles on the program. He was inducted into the National Sportscasters and Sportswriters Hall of Fame in 2004 and was the 2014 recipient of Buck O'Neil Lifetime Achievement Award for his contributions to pro baseball. - Deadline.com, 3/23/16......

Acclaimed writer Earl Hamner, Jr., best known for drawing upon his Depression-era upbringing in the Blue Ridge Mountains of Virginia to create the beloved 1970s family series The Waltons, died in Los Angeles on Mar. 24 after a battle with pneumonia. He was 92. Although best remembered for The Waltons, which aired for nine seasons and won more than a dozen Emmys, that show barely scratched the surface of Mr. Hamner's literary accomplishments. Mr. Hamner was also a bestselling novelist (Spencer's Mountain), the author of eight episodes of the classic 1960s TV show The Twilight Zone and, as a screenwriter, adapted the popular children's tale "Charlotte's Web," into a hit 2006 film. He also created the popular, long-running TV drama Falcon Crest and wrote for such other TV shows such as Wagon Train, Gentle Ben and The Wild Thornberrys. Like The Waltons' John Boy character which he modeled on himself, Mr. Hamner was born in the foothills of Virginia's Blue Ridge Mountains, on July 10, 1923. Also like John Boy, he was the eldest of eight children and named after his father. The show aired for more than 200 episodes, with Mr. Hamner providing brief voiceover narration in each one, telling his audience about his family's years in the Blue Ridge Mountains and how it had shaped him. Mr. Hamner had decided to become a writer at age six, however, after getting a poem published on the children's page of a Richmond, Va., newspaper. After graduating from Schuyler High School at the top of his class, Mr. Hamner attended the University of Richmond on a scholarship until being drafted into the Army during the Second World War. He returned to Richmond in 2013 just a few days before his 90th birthday, to accept a resolution from the state Legislature declaring him a "Virginia treasure." Mr. Hamner, who was surrounded by family when he died as his favorite music, John Denver's Rocky Mountain Collection, was played, is survived by his wife, Jane; son, Scott; and daughter, Caroline. - AP, 3/25/16...... Ken Howard, the tall, barrel-chested actor konwn for starring in the CBS late '70s drama The White Shadow, died on Mar. 23. He was 71. Howard also appeared in the NBC drama Crossing Jordan and, more recently, on 30 Rock. He was also a former president of the SAG-AFTRA actors guild. - Variety, 3/23/16...... David Smyrl, the Emmy-winning actor best known for his role as retired firefighter Mr. Handford on Sesame Street, died after a bout with lung cancer on Mar. 22 at Lankenau Medical Center outside Philadelphia. He was 80. Mr. Smyrl moved to California to work on the sitcom Benson in the 1970s, where he earned a People's Choice Award. He also worked as a writer and actor on The Cosby Show, playing contractor Sam Lucas. From 1990 to 1998, Mr. Smyrl played the smiling, singing store-owner on Sesame Street, succeeding Leonard Jackson, who played a grumpier Handford. - AP, 3/25/16.
The Rolling Stones pushed back their history-making concert in Havana, Cuba from Mar. 20 to Mar. 25 after learning that U.S. Pres. Barack Obama was making his own history-making two-day trip to the island on Mar. 20. "He's our opening act... at one point we thought he [Obama] was coming to the show," joked Stones production manager Dale Skjerseth. The Mar. 25 show, which caps the band's 2016's America Latina Ol stadium tour, is expected to bring approximately 500,000 fans to Havana's Ciudad Deportiva de la Havana venue. A free concert with a first-come, first-served arrangement, the unprecedented gig took 140 band employees and at least 80 Cubans to get the grounds ready. The Stones will become the biggest act to play Cuba since the country's 1959 revolution led to the rejection of rock bands like Elvis Presley and the Beatles. - Billboard, 3/21/16......

In other Rolling Stones-related news, frontman Mick Jagger has told the U.K.'s Daily Mirror paper that he regrets not staying in touch with David Bowie prior to his death on Jan. 10. Jagger, who collaborated with Bowie during the '70s and '80s, mostly notably working together for 1985 single "Dancing In The Street," said it had been a "long time" since he had seen his pal before he died, and that he was "very upset" at not being able to see him one last time. Jagger also revealed that he was in New York, the city where Bowie lived and died, when he passed away. "I was listening to his album [Blackstar] before he died and ahead of it coming out," Jagger said. "I thought I must get in touch with him as I hadn't seen him in long time. But he died almost immediately after that. I was very upset." Jagger also reflected on Bowie's career, noting he "chose rather good designers to work and had a tremendous sense of style and verve that took his stage act to another level... He was a bit like Grace Jones in some respect, she did the same sort of thing. In a certain way, that's a lot of superficiality... but for someone like Lady Gaga or Bowie, it's part and parcel of their sense of style and the projection of their inner self." - New Musical Express, 3/22/16...... Speaking of David Bowie, the rock star's longtime producer and collaborator, Tony Visconti, criticised the current music industry during his keynote speech at South by Southwest Festival (SXSW) in Austin, Tex., on Mar. 17. "It can't get any worse," he said, and went on to describe mainstream pop as "a computer and a vocal that was doctored to goodness knows how much." Visconti also took aim at TV talent shows for giving the impression "that becoming a big star is just luck. They think get a great hairdo and makeup and everything's going to be hunky dory -- until next week." The producer also criticised the record labels for not being willing to take risks: There are great people all around us -- the next David Bowie lives somewhere in the world, the next Beatles, the next Springsteen but they're not getting a shot, they're not being financed," he said. "[Bowie] was an extraordinary man, full of love and life. He will always be with us. For now, it is appropriate to cry," Visconti added. - NME, 3/17/16......
To mark the 60th anniversary of the release of Elvis Presley's 1956 self-titled debut album for RCA Records, the label has released Elvis Presley - The RCA Album Collection, the most comprehensive album collection yet. Boasting 60 discs that span the entire run of the legendary artist's tenure with the label, the set includes every original album Presley released on the label, along with three discs of rarities. "What we decided to do was hone it down to what would be considered a new album with some new material on it that was released during his lifetime -- the first place that a song appeared on a long playing record while he was alive," says RCA/Legacy senior VP John Jackson. "There's also a few discs of stray material that either were never on LPs or was discovered after he passed away. In essence, it's the complete masters collection that we did about 10 years ago, but arranged in the order that the fans would have first experienced the music." - Billboard, 3/19/16...... A movie script based on "Bubbles the Chimp," Michael Jackson's famous pet during the 1980s, has been acquired by the production companies End Cue and Starbuns Industries, and will be made using stop-motion animation, in the vein of the Oscar-nominated film Anomalisa. Written by screenwriter Isaac Adamson, the script has been a hot property in Hollywood, and will be executive-produced by Adamson and Lee Stobby. The movie has Bubbles narrating his own life story after being adapted by Jackson, and "details his life within King of Pop's inner circle through the scandals that later rocked Jackson's life and eventually led to Bubbles' release." Bubbles the Chimp was a frequent companion to the iconic singer in the 1980s, even joining him on his Bad World Tour in Japan. Meanwhile, the two companies that fought viciously over the rights to hologram and digital projection technology for Michael Jackson and other deceased artists have finally come to an agreement with each other. The squabble began when Hologram USA, run by entrepreneur Alki David, filed a patent infringement lawsuit in Nevada against Pulse Evolution Corp. at the time of the 2014 Billboard Music Awards, which featured Pulse's work on a Michael Jackson hologram. But now the parties have agreed to rest their bitter dispute so as to move forward in their plans to conquer the universe with holograms and digital projections of celebrities everywhere. - The Hollywood Reporter/Billboard, 3/19/16...... When news broke on Mar. 14 that the Michael Jackson estate would sell its 50 percent share of Sony/ATV Music Publishing to Sony in a $750 million deal, many wondered whether Paul McCartney would finally be able to acquire the rights to his share of the company's crown jewel -- the Lennon-McCartney catalog -- since it begins coming up for reversion in 2018. Now it has been revealed that McCartney has initiated legal proceedings that will allow him to claim the ownership of parts of the Fab Four's catalog in the US, three decades after the rights to the tracks were sold to Jackson. Parts of the catalog will qualify for the claiming of ownership by the original songwriters in January of 2018, and while Yoko Ono has long since done a deal with Sony that gives the company ownership of Lennon's half of the song rights, McCartney has set the process for reclaiming his share into motion. McCartney is using the U.S. Copyright Act of 1976, which gave songwriters the ability to recapture the publishers' share of their songs after two consecutive 28-year terms (or 56 years), to reclaim the rights to his share of 32 songs in the US, though the laws won't apply to his share of the rights in other parts of the world. It was widely reported that after Jackson had bought ATV Music in 1985, McCartney felt he had been undercut; he had advised Jackson on the virtues of music publishing and felt the King of Pop had betrayed their close personal friendship through setting up a deal to buy ATV music. - NME, 3/20/16...... In other Beatles-related news, John Lennon's son Sean Lennon has formed a band with Les Claypool of Primus called The Lennon Claypool Delirium. The new band is currently streaming a new single "Mr. Wright," from its upcoming album, Monolith of Phobos, which hits stores on June 3. The band, which also features the Beastie Boys' Mark Ramos Nishita and Paul Baldi of the Fungi Band, will also kick off a three month US tour this summer. - Billboard, 3/21/16......
The Beach Boys' Brian Wilson will perform the band's landmark 1966 album Pet Sounds in its entirety on tour around the world this summer to mark the 50th anniversary of the hugely influential LP. The 2016 tour, 70 to 80 dates in total, will be the first time Pet Sounds will be played in its entirety on stage in 17 years. When the album was released in 1966, "We didn't play it on stage," Wilson says, describing the record as, "an album that started out with 'Wouldn't It Be Nice' and just went from there." Wilson is touring as much as he has in the past 20 years, averaging over 50 dates and year and topping 70 this year. "No, I never thought I would [tour so much]," he muses, "but I do anyway. I'll be touring a little bit every year." And even though Pet Sounds as an album is noteworthy for its studio wizardry, Wilson says it adapts well to the concert stage. "I did it [live] 17 years ago," he says, "and we've gotten better over the years." Wilson says his favorite songs to perform live include "Callifornia Girls" and "Good Vibrations," the latter a masterpiece released as a standalone single the same year as Pet Sounds (it later appeared on 1967's Smiley Smile). Wilson's 2016 Pet Sounds tour begins Mar. 26 at the Auckland (New Zealand) Civic Center, and is expected to wrap in early November. - Billboard, 3/17/16...... Billy Joel has announced he will play his 36th show in his landmark "franchise" run at New York's Madison Square Garden on Dec. 17. The shows, which are being described as the most successful arena engagement of all time, include 35 sold-out performances before some 700,000 fans. This summer Joel will also play nine stadium dates, including seven Major League Baseball stadiums in North America, and a sold-out Wembley Stadium in London (with 60,000 tickets sold), and CommerceBank Arena stadium in Frankfurt, Germany. As part of this 2016 run, Joel has already sold out Wrigley Field in Chicago, Fenway Park in Boston and Philadelphia's Citizens Bank Park, each for the third year in a row. - Billboard, 3/17/16...... Seymour Stein, the cofounder and chairman of Sire Records, will be honored with the Howie Richmond Hitmaker Award at this June's Songwriters Hall of Fame ceremony. Stein, a music industry legend, signed a who's who of artists to the Sire label over the years, including Talking Heads, the Ramones, the Pretenders, Richard Hell, the Replacements and many more. He was inducted into the Rock and Roll Hall of Fame in 2005. The SHOF's 47th Annual Induction and Awards Dinner will take place June 9 at the Marriott Marquis Hotel in New York City. - Billboard, 3/17/16......

Veteran songwriter Carole Bayer Sager, who penned many hit songs including "Nobody Does It Better," "A Groovy Kind of Love," "Don't Cry Out Loud" and "The Best That You Can Do," will release her memoir, They're Playing Our Song, via Simon & Shuster on Oct. 18. The title comes from the long-running musical of the same name, which was inspired by her relationship with the late Marvin Hamlisch. Sager was also once married to Burt Bacharach and close friends with movie icon Elizabeth Taylor. In her five-decade career, she collaborated with such top artists as Neil Diamond, Celine Dion, Bob Dylan, Carole King, Melissa Manchester, Bette Midler, Carly Simon, Michael Jackson and Frank Sinatra, among many others. - Billboard, 3/21/16...... Motown legend Smokey Robinson will be honored by the MusiCares MAP Fund for his charitable efforts on May 19 during a ceremony in Los Angeles. The MusiCares MAP Fund provides members of the music community access to addiction recovery treatment regardless of their financial situation. Robinson will receive the Stevie Ray Vaughan Award, which was given to Pete Townshend of The Who at the 2015 benefit concert. The 76-year-old Robinson also will perform at the event, to be hosted by comedian-actor Cedric the Entertainer. Also performing some of Robinson's biggest hits will be Cee Lo Green, Kenneth "Babyface" Edmunds and El DeBarge. - AP, 3/20/16...... A 9-year-old rock fan up late at a Bruce Springsteen concert had a note for his teacher if he was late for class the next day - and it was signed by The Boss himself. Fourth-grader Xabi Glovsky and his dad Scott attended the Mar. 15 stop in Los Angeles by Springsteen and his E Street Band on their The River tour, catching the Boss's eye with a homemade sign that said: "Bruce, I will be late to school tomorrow. Please sign my note." After the show, Springsteen invited the pair backstage where they posed for photos, also scribbling a note for the Claremont boy's teacher: "Dear Ms. Jackson, Xabi has been out very late rocking & rolling. Please excuse him if he is tardy." Springsteen later posted the photos and the note on his website. Xabi's father, 48, is a die-hard Bruce fan who has attended dozens of Springsteen concerts in the last three decades, and says he has been singing Xabi to sleep with Springsteen songs since he was born. - AP, 3/21/16...... The British government body Historic England has just awarded Grade II listed status to the London townhouse where the Sex Pistols lived and recorded in the 1970s. Number 6 Denmark Street was built in the 17th century and still features caricatures drawn by John Lydon (aka Johnny Rotten) of his bandmates and other notable punk figures like Malcolm McLaren and Nancy Spungen, the girlfriend of Sex Pistols member Sid Vicious, on its walls. It was also recently announed that Joe Corr, the son of Sex Pistols manager Malcom McLaren, will hold a ceremonial burning of punk memorabilia in Camden, in which he'll torch a personal collection worth more than £5 million in its entirety. Corr is burning the collection in part to protest the establishment-sanctioned nature of the Punk London commemorative event, which has been backed by Queen Elizabeth II and takes place later this year. - New Musical Express, 3/22/16......
In a recent interview with Rolling Stone magazine, Kiss singer/bassist Gene Simmons said that he is "looking forward to the death of rap." "I'm looking forward to music coming back to lyrics and melody, instead of just talking. A song, as far as I'm concerned, is by definition lyric and melody, or just melody," Simmons mused. He added that songs like The Troggs' "Wild Thing" and Napoleon XIV's "They're Coming to Take Me Away, Ha-Haaa!" are fine but are "predominantly novelty songs." "Music is about melody and lyric, whether it's rap or doo-wop, or yeah, even rock," he said. Asked why he never connected with rap music, Simmons replied: "I don't have the cultural background to appreciate being a gangster. Of course that's not what it's all about, but that's where it comes from. That's the heart and soul of it. It came from the streets." Simmons then predicted the death of rap music: "Rap will die. Next year, 10 years from now, at some point, and then something else will come along. And all that is good and healthy." - Rolling Stone, 3/17/16...... In a new interview, Rod Stewart revealed his five-year-old son Aiden, the youngest of his eight children, loves to dress up like a lady. "The little one, I don't know yet," the 71-year-old Stewart told The Interview People agency. "He likes dressing up as a lady. So we don't know which way he's thinking. He's always dressing up like Mary Poppins. Hopefully he'll grow out of it." Rod added that if Aiden comes out as gay when he is older, he would not be bothered, saying, "If he turns out to be homosexual, that's okay with me. As long as he's happy." Aiden is Rod's son with model Penny Lancaster, who he married in 2007. They have a 10-year-old son Alastair, and Rod is hoping he will follow his dad's passion and become a soccer star, but he says Penny wants him to be a swimmer. - WENN.com, 3/22/16.
Day of the Dead, a Grateful Dead tribute album featuring Mumford & Sons, Wilco, Bela Fleck, Bruce Hornsby, Lucius and The War on Drugs is set for release on May 20. The deluxe 5-CD set will also be available on limited edition vinyl, and profits from sales will benefit the Red Hot Organization, which fights AIDS/HIV health related issues around the world. Selections from the set will be performed live this summer at the Eaux Claires Festival in Wisconsin on Aug. 12-13. - Billboard, 3/17/16...... The Who have been named as the final night headliners of the 2016 Isle of Wight Festival, which is set for Seaclose Park in Newport between June 9-12. Founding members Pete Townshend and Roger Daltrey will be backed by Zak Starkey, Pino Palladino, and Pete Townshend's son Simon Townshend as the Who brings its Who Hits 50! tour to the UK for its only performance in the country during 2016. Other headliners at the festival include Queen, Iggy Pop, Adam Ant, Buzzcocks and the Godfathers. - New Musical Express, 3/17/16......

Robert Plant performed at the South By Southwest festival in Austin, Tex., on Mar. 16, fronting a house band led by Charlie Sexton and featuring Jimmie Vaughan through renditions of classics by such artists as the Coasters ("Youngblood") and Clyde McPhatter ("Let the Boogie Woogie Roll"). Plant also paid tribute to late Austin DJ Paul Ray, whose radio program he called "my anchor, quite often, at least sonically" during his time there and said he was performing "to say thanks to (Ray's) contribution to me." A day earlier, Iggy Pop played a generous hour and 50-minute set at the SXSW fest with an all-star team that included Josh Homme of Queens of the Stone Age. Pop will release a new solo album, Post-Pop Depression, on Mar. 18, and kick off a tour on Mar. 28 in Seattle, with a European leg launching May 4 in Stockholm, Sweden - Billboard, 3/17/16...... Stevie Wonder has announced he'll play his classic 1976 double LP Songs in the Key of Life in its entirety during the British Summer Time festival in Hyde Park on July 10. It will be the first time the Motown icon has brought his successful SITKOL tour to the UK, after performing the album for 34 shows in North America. It was previously announced that Carole King will also play the Summer Time fest on July 8, performing her classic 1970 LP Tapestry. - New Musical Express, 3/14/16...... Bruce Springsteen and the E Street Band brought their The River tour to the Los Angeles Sports Arena on Mar. 15, performing the 1980 album The River in its entirety followed by a generous helping of "hits." With Springsteen skipping merrily (and repeatedly) through the crowd slapping hands and crowd-surfing, the excitement seldom lagged. The tour, Springsteen's first in two years, began in January and the U.S. leg wraps on Mar. 17 with another show at the Memorial Sports Arena. A four-city UK tour begins in Manchester on May 25. - Billboard, 3/16/16...... David Bowie's handwritten lyrics for his 1973 track "The Jean Genie" are being auctioned by U.S. auctioneers Paddle 8, with a starting bid of £35,000. The lyrics, written in just 18 lines with Bowie using a black ballpoint pen on a single page of cream lined notepaper, were given to fan Neal Peters when he was president of the Original David Bowie Fan Club in the US. "This is the only set of complete handwritten lyrics to have come to auction," Paddle 8 said in a statement. "Bowie is believed to have kept almost all of his original lyrics, notes, and manuscripts, creating an archive that spanned his entire career. As a result, major pieces of memorabilia rarely come on the market, and only a handful of key items have sold at auction over the years." Meanwhile, a Bowie-inspired music software plug-in that was developed by audio developers Eventide in collaboration with Bowie's long-time producer Tony Visconti is set to be released to the public. The plug-in is said to be inspired by "how powerful an instrument Bowie's voice was... and how he was able to harness that power by employing various microphone techniques" and aims to "mimic and build upon the real world effects that Visconti had created." The plug-in's first commercial use was on a track created for an upcoming episode of HBO's new '70s-themed series, Vinyl. - New Musical Express, 3/17/16......

The culture minister of Pompeii, Italy, announced on Mar. 16 that Pink Floyd guitarist David Gilmour will be returning to the city's ancient Roman Amphitheatre of Pompeii this summer on July 7 and 8, almost 45 years after Pink Floyd filmed their acclaimed concert Live at Pompeii at the same venue. Gilmour's two-night stand at the theatre will be part of his upcoming summer tour to support his 2015 solo album, Rattle That Lock, which gets underway Mar. 24 at the Hollywood Bowl in L.A. and runs through September, when he performs four shows at London's Royal Albert Hall. - Billboard, 3/16/16...... The Rolling Stones played Mexico for the first time in a decade on Mar. 14, delighting a crowd of about 60,000 fans who packed a sports stadium in the country's capital. Frontman Mick Jagger celebrated the concert by poking fun at actor Sean Penn, whose secret interview with Joaquin "El Chapo" Guzman while the convicted drug lord was a fugitive from justice has provoked controversy in Mexico. "Sean Penn came to interview me at the hotel, but I escaped," Jagger joked to cheers and roars of laughter. Jagger also quipped that the band enjoyed drinking tequila but now they prefer mezcal, another agave-based spirit which is known for its smoky flavor. After a second show in Mexico on Mar. 17, the Stones will perform a historic free concert in Havana, Cuba, on Mar. 25, three days after U.S. Pres. Barack Obama wraps up his own landmark visit to communist-run Cuba. - AP, 3/15/16...... The death of Emerson, Lake & Palmer keyboardist Keith Emerson on Mar. 9 was officially ruled a suicide by the Los Angeles coroner's office on Mar. 15. Authorities had suspected Emerson shot himself but the determination did not become official until after the autopsy. In a recent interview with the U.K. publication The Daily Mail, Emerson's girlfriend Mari Kawaguchi, who found his body at their shared California residence, revealed that Emerson's "right hand and arm had given him problems for years... He had an operation a few years ago to take out a bad muscle but the pain and nerve issues in his right hand were getting worse." Kawaguchi added that he had concerts coming up in Japan and -- even though a back-up keyboard player was hired to support him -- he was worried about his playing ability, and was sensitive to online criticism about some of his performances in 2015. "He was tormented with worry that he wouldn't be good enough," Kawaguchi said. "He was planning to retire after Japan. He didn't want to let down his fans. He was a perfectionist and the thought he wouldn't play perfectly made him depressed, nervous and anxious." Meanwhile, on Mar. 10 Emerson's former bandmate Greg Lake paid tribute to Emerson on his official website. "To all ELP friends and fans all over the world, I would like to express my deep sadness upon hearing this tragic news," Lake posted. "As sad and tragic as Keith's death is, I would not want this to be the lasting memory people take away with them. What I will always remember about Keith Emerson was his remarkable talent as a musician and composer and his gift and passion to entertain. Music was his life and despite some of the difficulties he encountered I am sure that the music he created will live on forever," he added. - AP/Billboard/NME, 3/15/16......
Former J. Geils Band singer Peter Wolf will release his first new solo album in six years, A Cure For Loneliness, this spring. Described as a stylistic blend that mixes studio creations with live recordings -- including a bluegrass-flavored "Love Stinks" -- A Cure For Loneliness is due on Apr. 8. Wolf will be touring with his backing band, the Midnight Travelers, behind the new LP throughout 2016, starting with a show in Hartford, Conn., on Apr. 29. - Billboard, 3/17/16...... Lynyrd Skynyrd and Peter Frampton have announced they'll co-headline a a summer tour of North America beginning on June 3 at Times Union Center in Albany, N.Y. In Nov. 2014, Frampton teamed with the iconic Southern rockers for a cover of J.J. Cale's "Call Me the Breeze" at the Fox Theatre in Atlanta, which appeared on Skynyrd's July 2015 live CD, One More For the Fans! So far twelve dates have been announced for the tour, which also includes stops in Los Angeles on Aug. 18 and Las Vegas on Aug. 19, and more dates are expected to be announced soon. - Billboard, 3/15/16...... Sony Corp. has agreed to buy out Michael Jackson's 50 percent interest in the Sony/ATV music publishing company, giving Sony complete control of the company. According to the announcement, Sony has signed a memorandum of understanding to pay the Jackson estate $750 million for the 50 percent interest it has in the publishing company that began as a joint venture between Sony and Jackson 21 years ago. A definitive agreement is expected by Mar. 31, with the deal closure expected to come in late 2016 or early 2017. The transaction is subject to certain closing conditions as well as regulatory approval. With the deal's closure, the Jackson estate will retain the 10 percent interest it holds in EMI Music Publishing, as well as Mijac Music, the publishing company that owns the songs written by Jackson as well as songs written by other writers, plus Jackson's master recordings. John Branca of the Jackson estate said the deal will "further allow us to continue our efforts of maximizing the value of Michael's estate for the benefit of his children." A portion of the proceeds will be used to finish the pay-down of $500 million in debt that the estate held seven years ago, leaving it completely debt-free and with cash on hand, according to one source. After taxes, fees and expenses, the balance will be transferred to a trust for the benefit of Michael's beneficiaries, which are his three children. - Billboard, 3/14/16...... Aretha Franklin was forced to cancel two shows in Florida on Mar. 14 due to "lack of band personnel." Although the Sarasota, Fla. and St. Augustine, Fla. shows were canceled, Franklin will still be performing at the Jazz in the Gardens Music Festival in Miami Gardens, a rep for Franklin has confirmed. The Queen of Soul will also be performing in North Carolina and Ohio through July. - Billboard, 3/14/16...... In a new interview with the BBC, Eagles co-founder Don Henley said the tribute by the Eagles and Jackson Browne to late Eagles member Glen Frey at the Grammy Awards on Feb. 15 was the Eagles' "final farewell" and he "doesn't think you'll see us performing again. "I think it was an appropriate farewell," Henley said, and noted that the tribute almost didn't happen. Frey died on Jan. 18 of complications from rheumatoid arthritis, acute ulcerative colitis and pneumonia in New York at age 67. - Billboard, 3/13/16...... Jackson Browne and filmmaker Judd Apatow were among those paying tribute to the late Warren Zevon during a Zevon tribute show at the Largo in Los Angeles on Mar. 11. Also participating was Zevon's son Jordan Zevon, who spookily recaptured some of his father's vocal idiosyncrasies on the song "Studebaker." - Billboard, 3/12/16...... A trailer for the upcoming Miles Davis biopic starring Don Cheadle was released on Mar. 16. The film focuses on a period of the iconic jazzman's life in the '70s when he took a break from music. The film, called Miles Ahead, will hit U.S. theaters on Apr. 1 and Apr. 22 in the U.K. - NME, 3/16/16......

Former Genesis member Phil Collins played his first public solo show in six years on Mar. 11 at a charity show in Miami, where he resides. The show featured five Collins originals, including "Another Day in Paradise," "Against All Odds," "In the Air Tonight," "Easy Lover" and "Take Me Home," as well as covers of the Temptations' "My Girl" and Bob Dylan's "Knockin' on Heaven's Door." In Oct. 2015, Collins announced that he was "no longer officially retired" and is working on a new album as well as making plans to perform live, partly in order to show his kids what their dad does. - NME, 3/12/16...... Singer Gogi Grant, who once knocked Elvis Presley off the top of the U.S. hit parade with her 1956 hit "The Wayward Wind," died on Mar. 10 at the age of 91. Ms. Grant also dubbed for actress Ann Blyth in the 1957 biopic of torch singer Helen Morgan, and portrayed a recording artist in the rock & roll movie The Big Beat, (1958), a movie that also featured Fats Dominon, The Del-Vikings, The Diamond and The Mills Brothers. "The Wayward Wind," which replaced Presley's "Heartbreak Hotel" at No. 1 on the Billboard charts in 1956, was performed by many other acts over the years, including Tex Ritter, Patsy Cline, Sylvia and the Beatles. Ms. Grant took a two-decade hiatus from show business to raise a family but returned to singing in 1987 and performed into her late 80s. - Billboard, 3/13/16...... Singer Frank Sinatra Jr., the only son of iconic entertainer Frank Sinatra, died of cardiac arrest on Mar. 16 before a scheduled concert performance in Daytona Beach, Fla. He was 72. Sinatra Jr. had been scheduled to perform at the 2,500-seat Peabody Auditorium, but local NBC affiliate WPTZ reported he became ill in the afternoon and was taken to Halifax Health Medical Center. He was scheduled to perform next on Thursday at the 2,000-seat Mahaffey Theater in St. Petersburg, Florida., and then on May 19 at the 2,400-seat Adler Theater in Davenport, Iowa. He began performing in his teens and carried on a career of entertaining across mediums for the past 50 years. More recently, he had a guest spot playing himself on The Sopranos and appeared on two episodes of Family Guy. Survivors also include his mother, Nancy Sinatra Sr., the first of Frank Sinatra's four wives, and his son, Michael. His father died at Cedars-Sinai Medical Center in Los Angeles on May 14, 1998, at age 82 after suffering a heart attack. - Billboard, 3/16/16...... British composer Peter Maxwell Davies, who served as Queen Elizabeth II's official master of music, died on Mar. 14 of leukemia at his home in Scotland's Orkney islands. He was 81. One of Britain's best-known modern composers, Mr. Davies created some 300 works including symphonies, the operas "Taverner" and "The Lighthouse," and "Eight Songs for a Mad King," about the current queen's troubled ancestor, George III. His most recent work was an opera for children, "The Hogboon." - AP, 3/14/16...... Actor Robert Horton, who starred on the TV series Wagon Train and, later, A Man Called Shenandoah, died of natural causes on Mar. 9 at a rehab facility in Los Angeles. He was 91. - WesternClippings.com, 3/13/16.

Legendary prog rock keyboardist Keith Emerson of the British supergroup Emerson, Lake & Palmer was found dead at his home in Santa Monica, Calif., on Mar. 10 of an apparent self-inflicted gunshot wound to the head. He was 71. "We regret to announce that Keith Emerson died last night at his home in Santa Monica, Los Angeles, aged 71," a post on ELP's official Facebook page stated. "We ask that the family's privacy and grief be respected." A native of Yorkshire, UK, Emerson enjoyed a musical career spanning 50 years and was widely acknowledged as one of the finest keyboardists of the early '70s prog rock era. Emerson, along with guitarist/singer Greg Lake drummer Carl Palmer formed ELP in London in 1970, and the trio released its first eponymous album in 1971, which peaked at No. 18 in the US and was certified gold the same year. ELP's six additional albums of the decade, including Pictures at an Exhibition, Trilogy, Brain Salad Surgery (considered by many fans to be their finest work), and the live set Welcome Back My Friends... To the Show That Never Ends, also acheived gold album status and continued to feature he group's instrumentally complicated yet sonically cohesive prog-rock mixing classical structures, improvisational jazz and electronics. After splitting up in 1979, the band recruited a new drummer, Cozy Powell, in 1986 and continued on as Emerson, Lake & Powell.
In 1992, Carl Palmer rejoined the band and the original trio released two additional albums, Black Moon and The Return of the Manticore. Prior to his success with ELP, Keith Emerson played with British band The Nice, melding rock music with classical and jazz influences, and his keyboard contributions can also be heard on Rod Stewart's 1970 album, The Rod Stewart Album. Classically trained as a child, Emerson was known as one of the most technically proficient keyboard players of his generation. He started experimenting with the Moog synthesizer after hearing Wendy Carlos' landmark 1968 LP Switched-On Bach. His showmanship while performing on the Moog, Hammond organ or piano was one of the trio's defining elements. Emerson also released several solo albums, played in the '80s prog rock band 3, and scored several films including 1981's Nighthawks starring Sylvester Stallone. "I am deeply saddened to learn of the passing of my good friend and brother-in-music, Keith Emerson," Carl Palmer said on his website. "Keith was a gentle soul whose love for music and passion for his performance as a keyboard player will remain unmatched for many years to come. He was a pioneer and an innovator whose musical genius touched all of us in the worlds of rock, classical and jazz. I will always remember his warm smile, good sense of humor, compelling showmanship, and dedication to his musical craft. I am very lucky to have known him and to have made the music we did, together. Rest in peace, Keith." - Billboard/New Musical Express, 3/11/16.