| | |
| --- | --- |
| Favorite Seventies Artists In The News | |



Bringing you the Web's best '70s music & culture news since 1997!


AC/DC appears to be strangely involved in the infamous AshleyMadison.com hack, as it was revealed in a recent press conference that when employees of the dating-by-way-of-infidelity website logged into their computers July 12, they were greeted to a message from the hackers accompanied by AC/DC's 1990 song "Thunderstruck." The band itself had nothing to do with the hacks, which became national news after compromising the privacy of over 33 million accounts and allegedly leading to two suicides. Avid Life Media offered a $500,000 reward to anyone providing information leading to the prosecution of the hackers behind the invasion, known as the Impact Team. "Thunderstruck," from AC/DC's 1990 album The Razors Edge, is one of the Aussie rockers' most iconic songs. - Billboard, 8/25/15...... A cover of The Who's "My Generation" will be featured on the new Alice Cooper and Johnny Depp-fronted band Hollywood Vampires, which will release its new self-titled album on Sept. 11. Devised by Cooper and Depp as a way to cover songs by "their dead friends and heroes," Hollywood Vampires also features Slash, Brian Johnson, Dave Grohl, Paul McCartney and Perry Farrell and includes renditions of songs by John Lennon, The Doors, Pink Floyd, Led Zeppelin, Jimi Hendrix, T Rex and Small Faces. - Billboard, 8/26/15......
Eagles guitarist Joe Walsh has told Billboard that he's been working on a memoir "for about a year" and that "some of it's really funny, some... is what happened [and] some of it is other people telling me what I did." Walsh, who would become the second Eagles member, after former guitarist Don Felder, to publish his experiences with the Grammy-winning band, added that "when it's done it will come out... it's kind of a big undertaking." In the meantime, Walsh will kick off a solo tour of North America on Oct. 17 in Boston with longtime collaborator Joe Vitale among his band members. He's promising to treat fans not only with such favorites as "Funk #49," "Rocky Mountain Way" and "Life's Been Good," but also deep cuts from his solo catalog. "I went back and went through my catalog, and there's a bunch of songs that a lot of people know but they weren't hits and didn't have radio presence," he said. "Everybody will hear what they're coming to hear, but in addition to that there'll be some stuff off Joe Walsh albums that people will go, 'Oh yeah, that one!'" He also says that the next Eagles tour will be different from the recently completed History of the Eagles tour: "We have to reinvent a new set and a new show and we've got to take some time off before we start doing that." - Billboard, 8/28/15...... Cable TV's Showtime network will premiere a new Jimi Hendrix special, Electric Church, on Sept. 4. The documentary will feature previously unreleased footage of Hendrix's appearance at 1970's Atlanta Pop Music Festival just weeks before his death, along with reminiscences by such superstars as Paul McCartney and Steve Winwood. Meanwhile, Netflix will begin streaming a new Keith Richards doc, Under the Influence, on Sept. 18. Directed by Oscar-winning documentarian Morgan Neville (20 Feet from Stardom), the show follows the Rolling Stones guitarist as he lovingly explores his blues and country influences. - Billboard, 8/27/15...... A-list actresses Jennifer Lawrence and Amy Schumer helped Billy Joel make his Aug. 27 tour stop at Chicago's Wrigley Field unforgettable when the two divas shimmied barefoot on top of his grand piano during a rendition of his 1983 hit "Uptown Girl." Both Oscar-winning actress Lawrence and red hot comedian Schumer rehearsed their routine with the Piano Man in an empty Wrigley Field in the leadup to the big show. The two have jointly written a comedic screenplay for a new film in which they plan to co-star as siblings. "Uptown Girl" also features prominently in Schumer's latest film, Trainwreck. Joel's record-busting 2015 tour included a recent performance at Madison Square Garden in which he broke Elton John's record of 64 shows at the venue, and the final concert at Nassau Veterans Memorial Coliseum in Long Island on Aug. 4. - Billboard, 8/28/15......
Patti Smith performed her seminal 1975 album Horses in its entirety on Aug. 26 at Electric Lady Studios in New York, in honor of the landmark recording facility's 45th anniversary. Smith injected humor into the event, which could have been sober considering the nature of the album, by joking about "flipping the record from side A to B" after wrapping a fiery "Free Money," and after mangling a word at the top of "Birdland" (which starts with, "His father died and left him a little farm in New England"), she told the band to start over and deadpanned, "His dad is gonna have to die again." Celebrities in attendance in the concert room included Liv Tyler, Dakota Johnson and Win Butler of Arcade Fire. - Billboard, 8/27/15...... Nile Rodgers of Chic was honored with the 2015 BMI Icon Award on Aug. 28. In attendance was Bernard Edwards Jr., the son of Rodgers' late Chic partner, which Rodgers says was "one of the proudest times for me." "Most people don't realize that Bernard's son is an incredible producer who goes by the name Focus and is doing so many great records," Rodgers said. Rodgers' career will be saluted again later in the year during BMI's annual R&B/Hip-Hop Awards, taking place at the Saban Theatre in Los Angeles. Rodgers, who's also crafted hits for Diana Ross and Madonnai n addition to collaborating with Daft Punk, Disclosure and Sam Smith, will begin a four-date tour with Duran Duran on Oct. 1 at the Hollywood Bowl. Rodgers says that a new Chic album, dubbed About Time, is "in the fourth quarter" and the LP is on course to be released in 2015. "We're down to recording the last three songs. I've been somewhat protective of it, like a child. But I've got to let it grow up," he said. - Billboard, 8/27/15...... German electronic rock pioneers Kraftwerk recently told Rolling Stone that they're translating their visual shows into an album with "3D sound" that will be released in late autumn on Blue-ray. "We've put a lot of work into all the images, transforming from our Kling Klang archives into 3D format and arranging it synchronised with the music, so it's quite a lot of production," says founding member Ralf Hutter. The performances will include those from the band's recent 3D tour, which travelled to venues including the Sydney Opera House, London's Tate Modern and the Disney Concert Hall in Los Angeles. Kraftwerk will kick off a fall tour of North America on Sept. 16 in Edmonton, and then visit cities they haven't played since 1975, including Portland, Austin and Kansas City. - New Musical Express, 8/27/15...... Former Faces drummer Kenney Jones says there's even more in store for fans from the group's vaults after the Aug. 28 release of the band's new five-disc box set, 1970-1975: You Can Make Me Dance, Sing or Anything. "There's lots of stuff that we all have individually, especially live stuff," Jones says. "Ronnie Wood's got a lot, I've got a lot, I think Rod (Stewart) has got some. We also have some old backing tracks that would take awhile to dig out." In the meantime, You Can Make Me Dance... will give Faces fans plenty to digest with its treasure trove of outtakes, alternate and rehearsal versions, and live tracks from both concerts and BBC sessions. The surviving Faces recently announced they'll play a one-off charity gig for Prostate Cancer UK in Surrey on Sept. 5. - Billboard, 8/27/15......
In 1972, Leon Russell went into a Nashville studio to record Hank Wilson's Back. Documentary filmmaker Les Blank chronicled the sessions for the album and spent two years at Russell's lakeside compound in Oklahoma, taking a job at a place called Pappy Reeve's Floating Motel and Fish Camp while there. But the resulting film, A Poem Is a Naked Person, was rarely screened due to tensions between Russell and Blank, who died in 2013. ("I might have killed him," says Russell on why they didn't speak for decades.) Now, 43 years later, the movie is finally being released in selected American cinemas. With cameos from George Jones and Willie Nelson, and plenty of live footage of Russell, it's a fascinating portrait of one of the Seventies' great eccentrics. "He was a collector of the unusual," Russell says of Blank. "Me being the prime unusual beast." - Rolling Stone, 8/13/15...... Black Sabbath guitarist Tony Iommi, who was diagnosed with lymphoma in early 2012, recently took part in a cancer awareness campaign in his hometown of Birmingham, UK, by standing in a glass box with a two-way mirror to "highlight the loneliness felt by people diagnosed with cancer." Onlookers could see into the box but Iommi could not see out, instead hearing audio of personal stories from cancer sufferers. Iommi said the presentation reminded him of his own battle with the disease: "I was in a bubble for a while -- just like the isolation box." In April, Iommi responded to rumors that he was suffering from a cancer relapse after he pulled out of Black Sabbath's "farewell" tour. "Once you've had something like lymphoma the fear that it will return never leaves, all I can say is that right now I'm fine and have regular blood tests," he posted on Facebook. - New Musical Express, 8/27/15...... A grand piano used on many of Abba's biggest hits, including "Waterloo," "Dancing Queen" and "Money, Money, Money," is expected to fetch as much as $1.2 million when it is auctioned by Sotheby's in September. Designed by Sweden's Georg Bolin and owned by the Stockholm music studio where the '70s Swedish super-group often recorded, the piano will be auctioned in London on Sept. 29. - AP, 8/28/15...... Ahead of her upcoming tribute at the National Portrait Gallery's inaugural American Portrait Gala on Nov. 15 in Washington, D.C., Aretha Franklin says that she'd like to see her life story on Broadway. "I would like to see it be a dramatic musical," she says. "I loved 'The Motown Musical'; it was so great. I think the timing is very good now, especially behind 'Jersey Boys', Carole King ['Beautiful']. Gloria Estefan ['On Your Feet'] has come to Broadway now and why not Aretha?" Franklin added that she's in talks with a award-winning actress-director Marsha Mason to work on the production, who's "very amenable and would love to do it." In 2015, the Queen of Soul is also celebrating the 30th anniversary of her Grammy-winning album Who's Zoomin' Who and its Top 5 hit "Freeway of Love." "I liked 'Freeway,'" she says. "I really did like 'Freeway' and usually when I really like a song like that, people like it, too." - Billboard, 8/26/15......
Carlos Santana says he's close to finishing his new "Santana IV" project, which will reunite the members of the 1971-72 lineup of the band, as well as a new jazz fusion group called Supernova that will also include saxophonist Wayne Shorter, keyboardist Herbie Hancock and guitarist John McLaughlin. "Definitely spring recording and summer touring in Europe and maybe America," Santana says of the Supernova plan. "It's kind of like playing with, sharing music with Albert Einstein and Stephen Hawking, 'cause Wayne and Herbie, they're at that level of genius, genius, genius, genius," Santana says. "I'm just grateful that they accept it and want to do it. And every time I play with [his wife] Cindy [Blackman], it goes viral. People go crazy. The energy between Cindy and I is very, very supernova." Santana IV, meanwhile, will feature original Santana members Greg Rolie, Marcus Malone and Michael Carabello, as well as drummer Michael Shrieve, who joined in 1969, and Neal Schon, who was Santana's second guitarist during 1971-72 before forming Journey with Rolie. An album has been recorded and will be mixed during September and Santana expects to have the group on the road next year as well. Santana's regular band is currently on the road, with his son Salvador as special guest. He'll begin his next residency at the Las Vegas House of Blues on Sept. 16 and Santana also hopes to record "a whole album" with Ronald Isley and bassist Larry Graham, both old friends who he's recently been working with. - Billboard, 8/26/15...... Elvis Presley has earned his 53rd top 40 album on the Billboard 200 chart as the new compilation Elvis Presley Forever debuts at No. 11. The set, sold exclusively through the U.S. Postal Service, is Presley's highest-charting album since 2003, when Elvis: 2nd to None peaked at No. 3. The debuting album was released in conjunction with the promotion of Presley's new USPS commemorative stamp. Elvis Presley Forever also debuted at No. 1 on Billboard Top Rock Albums chart, which originated in 2006. - Billboard, 8/26/15...... A deluxe 45th reissue of the Velvet Underground's 1970 album Loaded is due on Oct. 30. Boasting 6 discs of material, including the original album remastered in stereo and mono, as well as previously-unreleased demos, outtakes and alternate mixes, the lush Re-Loaded 45th Anniversary Edition will also feature two live albums -- Live at Max's Kansas City and an unreleased (though widely bootlegged) set recorded in Philadelphia in 1970. The release follows 45th anniversary box sets for The Velvet Underground & Nico, White Light/White Heat and The Velvet Underground. - Billboard, 8/25/15......

The back catalog of Van Morrison, comprising some 33 album titles, has been acquired by Legacy Recordings in a career-spanning deal that encompasses 50 albums, videos and compilations and unlocks all of his albums for digital distribution, many for the first time. Most of the Morrison catalog has never been available for streaming, and many titles have been unavailable to download via the myriad digital music services. Legacy also has plans to issue physical releases. The new Legacy Van Morrison archive includes all of Morrison's solo works from 1971 to the present, including live works, plus the recordings made with his early-career rock band Them from 1964 through 1966. In time, Legacy Recording president Larry Block says the label plans to release a new career-spanning single CD compilation and deluxe Legacy Editions of classic Morrison solo albums. The rollout will include a 37-track anthology The Essential Van Morrison, which dropped on Aug. 28 as a two-disc CD album and in digital formats. Morrison, 70, signed a recording deal with RCA Record in late 2014, which yielded the release Duets: Re-Working The Catalogue. - Billboard, 8/25/15..... In a recent interview with the UK paper The Guardian, John Lennon and Yoko Ono's son Sean Lennon said he feels "no matter what I do, people see me as the spoiled slacker son of John and Yoko." "There's always going to be that element, and I kind of have to accept it and just do things anyway," added Sean, who is co-producing the next Fat White Family album as well as working with the group's side-project Moonlandingz. Sean said he has even considered releasing his projects under a pseudonym "to see what people's true reaction would be," but that would "be sort of disrespectful to my dad and my family and myself." "It's like, oh, well, I can't be proud of who I am? I didn't want to hide," he said. "The only reason I'm interested in art and music at all is because of my parents. Respect for them is at the heart of everything I do. It defines me. I consider myself a momma's boy, a poppa's boy -- I sort of hero-worshipped them as a child, then went to work making music on my own," he added. As for his dad's legacy, Sean says that his favorite Beatles music is "that period starting with Revolver -- when they were really pushing the limits of progressive songwriting." - NME, 8/25/15.
The latest incarnation of the Grateful Dead, Dead & Company, has just added eight more gigs for their fall tour after previously announcing two Madison Square gigs in New York on Oct. 31 and Nov. 1. Dead & Company, which is comprised of three quarters of the core Grateful Dead plus singer/guitarist John Mayer, will play Albany, N.Y. on Oct. 29, then after the MSG shows will hit Philadelphia (11/5), Washington, D.C. (11/6), Worcester, Mass. (11/10), and two nights in San Francisco and Los Angeles on Dec. 27 and 28 and Dec. 30 and 31, respectively. The Grateful Dead played three "Fare Thee Well" performances in Chicago in early July. - Billboard, 8/24/15......
Posting on Facebook on Aug. 19, Neil Young said his digital music download service Pono is looking for a business leader, and he hopes to expand it as more funds come in. "Pono is a labor of love, not some 21st century fake shallow Xerox facsimile, with all of the essence taken away and replaced by a thin exterior with no passionate core," the iconic singer/songwriter posted. "Music matters and sound matters. Not just any music or any sound. It needs to have all of its resonance, all of its echo, all of its soul and you can't get it from downgraded super compressed files which are so ubiquitous today. It has not been easy but we are doing what we love to do: making music sound GREAT," he added. Pono currently just has one venture capitalist, according to Young, and his company is searching for the right person who will share its vision. Pono's original Kickstarter campaign brought in over $6.2 million in 2014. Young added that Warner Music Group, Sony Music, Universal Music Group and independent record labels are working with Pono, and he listed several of the company's partners, including SalesForce, Ayre Acoustics, PCH and Omniphone, that are "enabling us to deliver hi-res proven provenance Pono music to our customers." - Billboard, 8/23/15...... In an interview with the UK's Uncut magazine, Paul McCartney revealed that he feared for his own life after his former Beatles bandmate John Lennon was assassinated in 1980. Sir Paul said he was on "high alert" after Lennon was killed by deranged gunman Mark Chapman, and that his own home in rural south England was still largely unprotected and in a remote woodland location. McCartney said he was left terrified days after the killing when he spotted several armed men advancing on the property. "It was weird because in the days that followed it, I was sitting in the house. We had a little perimeter fence, mainly to keep foxes out, because we had some chickens. I'm aware of security threats, so I'm on high alert and I look out and I see someone with a f---ing gun, like a machine gun, an assault rifle - 'Wha?!' He's in full military gear, and then I see there's a whole patrol of them. I'm going, 'Holy shit, what's going on?'." Macca added he doesn't recall exactly what he did: "I think I rang the police. It turned out to be army manoeuvres. (They said) 'Oh, sorry. Are these your woods?' I'd put two and two together and made a thousand. God, I don't know how I lived through it. You think you'd just faint dead on the ground. But they were all there, coming through these woods." - New Musical Express, 8/24/15......

The wife of late Jimi Hendrix drummer Mitch Mitchell is warning fans of the guitar legend to beware of fake memorabilia currently flooding online auction sites. Dee Mitchell claims most of the Hendrix items on sale now, including equipment, clothes, books and instruments, have been falsely attributed as having come "From The Estate of Mitch Mitchell" or from herself, and according to her most of them are "tacky, cheap rubbish" and advises collectors to "ask for plenty of authentication, dates, and a full provenance with loads of information" before making a purchase. "Any provenance from me would be detailed and packed with information" she said, and that potential buyers should "take great care not to buy anything which seems a bit dodgy." Mitch Mitchell was the drummer in Hendrix's Jimi Hendrix Experience, playing on the Are You Experienced, Axis: Bold as Love and Electric Ladyland albums. - New Musical Express, 8/23/15...... The home of Kiss bassist/vocalist Gene Simmons was served by a search warrent by Los Angeles police on Aug. 20, however neither Simmons nor anyone in his family is suspected in the case. Lt. John Jenal of the LAPD says the warrant was served at Simmons' Benedict Canyon home near Beverly Hills, and that the 65-year-old Simmons and his family were "extremely cooperative" and none of them are suspected of a crime. Police would give no further comment on the investigation. Simmons and his family were the subject of a reality TV series that aired for several years. - AP, 8/21/15...... An attempt by one of late blues legend B.B. King's daughters to obtain her dad's medical records from an executor who she alleges mishandled her father's finances and health before he died was denied by a probate court commisioner in Las Vegas on Aug. 21. An attorney for King's estate maintained that Patty King was fishing for evidence to support false claims the musician's longtime business manager and power-of-attorney, LaVerne Toney, looted his accounts and hastened his death on May 14 at age 89. Toney is now executor of the estate. An autopsy by the Clark County coroner found no evidence to prove allegations by Patty King and her sister, Karen Williams, that their father had been poisoned. King died of Alzheimer's disease, plus physical conditions including coronary disease, heart failure and the effects of Type 2 diabetes, the coroner found. B.B. King was survived by Patty King and 10 other adult children, and family members count 35 grandchildren. Several lent support to a failed court effort to block Toney's appointment June 25 as executor of the estate. Outside court, King's lawyer promised to keep fighting to get the medical records, and characterized the judge's ruling as a setback on a procedural issue. - AP, 8/21/15......
'70s funnyman and Grammy-winning musician Steve Martin, who teamed up with singer Edie Brickell for a studio album in 2013 called Love Has Come For You, has announed he and Brickell will release a second album, So Familiar, on Oct. 30. Love Has Come For You sold over 100,000 copies in the U.S., rose to No. 1 on the Bluegrass albums chart, and its title track won Martin and Brickell a 2013 Grammy Award for best American roots song. Brickell -- who is married to Paul Simon -- is best known for her Top 5 album in 1998, Shooting Rubberbands at the Stars. So Familiar is produced by Peter Asher and will be released via Rounder Records. - Billboard, 8/20/15...... Aerosmith frontman Steven Tyler has announed he will be performing with the country band Loving Mary in September at the inaugural Pilgrimage Music & Cultural Festival in Franklin, Tenn., outside Nashville on Sept. 26 and 27. The two-day fest will be held on a horse farm, with Willie Nelson, Sheryl Crow, Wilco, Weezer and the Decemberists also headlining. The festival will likely be the first time Tyler fans can hear selections from his upcoming country-flavored solo record, which could be released as soon as this fall, though more likely in 2016. A single from the new LP, "Love is Your Name," hit No. 19 on Billboard Hot Country Songs chart. - AP, 8/20/15...... The children of late Mork & Mindy star Robin Williams have asked a judge to toss out claims on the comedian/actor's estate by his wife, Susan Williams, charging that Susan is "seeking to increase her share of the trust assets at the expense of the Williams children, despite the trust's clear language....She cannot do so." Susan Williams' Dec. 2014 petition asked the court to exclude the contents of the Tiburon, Calif., home that she shared with Williams from the jewelry, memorabilia and other items Williams said the children should have. In their Aug. 14 filing, Zachary, Zelda and Cody Williams contend the estate's trustees have determined the division of all of Williams' personal property, and those decisions are final. They accuse Susan Williams of holding on to property that is theirs. The two sides are set to appear in court Aug. 28. Williams hanged himself in the Tiboron home he shared with Susan in Aug. 2014. - AP, 8/20/15...... As the iconic 1969 Woodstock festival celebrates its 46th anniversary this August, the couple featured on the cover of the Woodstock soundtrack LP say the event is both "meaningful" and "phenomenal." Bobbi and Nick Ercoline were married two years after the photo was taken, and today they have two grown children. They reflect on the Bethel, N.Y., festival with both nostalgia and awe in their book: "All those people coming together with no violence, just peace, love and sharing." - Billboard, 8/19/15......

British pop singer Cliff Richard paid tribute to late singer and UK TV personality Cilla Black on Aug. 20 by singing at her funeral service in Liverpool at St. Mary's Church. Richard, a longtime friend of Black's, called her "a woman of commitment and dedication," adding: "She had the determination and above all she had the gift -- she was able to do what she set out to do." Richard opened the service by singing "Faithful One" from his 2004 album Something's Goin' On. Other guests included Tom Jones, Andrew Lloyd Webber, Christopher Biggins, Paul O'Grady and Carol Vorderman. Prior to her death, Black was sunbathing on the balcony at her villa in Estepona, Spain on Aug. 1 when she fell and hit her head. She was knocked unconscious by the fall and subsequently died of a stroke. She was 72. - NME, 8/20/15...... Actress Melody Patterson, best known as the character Wrangler Jane in the 1960's series F-Troop, died in a nursing home on Aug. 20 after multiple organ failure. She was 66. Patterson, a child actress, was only 16 when she debuted in F-Troop, and her character was said to be based on the 1953 Doris Day movie Calamity Jane. As Wrangler Jane, Patterson lustily pursued Captain Parmenter, played by Ken Berry. A running gag on the program had Jane kissing Parmenter, who avoided her affection by stating, "Jane, please, not in front of the men!" Patterson got the role by telling producers she would turn18 on her next birthday, but they did not find out her real age until after seven episodes had aired and she had already clicked with viewers .After the cancellation of F-Troop, Patterson appeared on radio, on stage, in films, and on TV, including several episodes of Hawaii Five-O, which featured her then husband James MacArthur. She also enjoyed appearing at F-Troop reunion gatherings, signing autographs for fans. - The Examiner, 8/21/15.
An upcoming addiction awareness rally and concert in Washington, D.C. will be headlined by Aerosmith frontman Steven Tyler and Joe Walsh of the Eagles. Tyler and Walsh, who have both battled addiction issues in the past, will take part in the October free event at the National Mall aimed at raising awareness about people in need of help. The performers, also including Sheryl Crow, Jason Isbell, The Fray and John Rzeznik, will perform in between inspirational speakers who have been affected by addiction. "Unite To Face Addiction will mark the first time our nation will collectively stand up to addiction, a health problem that impacts one in three households," said Facing Addiction co-founder Greg Williams. - WENN.com, 8/19/15...... Smokey Robinson performed at New York's legendary Apollo Theater on Aug. 17 as part of the series Legends: OWN, which will be broadcast in October on the Oprah Winfrey Network. During a medley of love songs, Robinson told that crowd that "Ooh Baby Baby" developed from a mistake during a medley of love songs -- a surprising origin story for one of pop's greatest odes to heartbreak. And he introduced "Tracks Of My Tears" by saying he originally debuted the song live with his old group The Miracles at the Apollo. The four-hour set also included some of his biggest smashes, including "You Really Got A Hold On Me," "Second That Emotion," "Being With You," and "My Girl." - Billboard, 8/18/15......

Meanwhile, Robinson's fellow Motown legend Stevie Wonder performed a surprise pop-up concert also on Aug. 17 at Central Park's SummerStage in New York to promote the extension of his Songs In the Key of Life Performance tour for an additional (and final) 21 U.S. dates. Wonder treated the crowd to a generous eight-song helping from the smash 1976 double-LP (only 2-3 were promised pre-show), including classics "Sir Duke," "I Wish" and "As." Between songs, he made jokes and ad-libs, and even used his stage time to address such timely social issues as gun control, bullet accountability, police brutality and the underprivileged. The 20-date final extension of the Songs in the Key of Life Tour will begin on Sept. 30 in Montreal and hit such cities as Washington (10/3), Philadelphia (10/7), Toronto (10/9), Chicago (10/16), Pittsburgh (10/19), Kansas City (10/23), Indianapolis (11/7), Charlotte (11/14 and Detroit (11/24) before wrapping in New York's Madison Square Garden on Nov. 24. - Billboard, 8/18/15...... In still more Motown-related news, Lionel Richie has been named the 2016 MusiCares Person of the Year. Pharrell Williams, Lady Antebellum and Luke Bryan will be on hand to honor the legendary singer/songwriter and former Commodores member at the benefit MusiCares gala on Feb. 13, 2016 in Los Angeles, just two nights before the Grammy Awards. Richie, a tireless supporter of various causes, from AIDS awareness to human rights and famine, poverty, human trafficking and women's issues, will be bestowed the prestigious award in recognition of his "significant creative accomplishments" and for his career-spanning charitable work. "I'm really very proud of this," said Richie in a statement. "As far as I'm concerned, this is the highest honor in our music business because it means you have a career." MusiCares provides financial and medical help to musicians in need. - Billboard, 8/18/15...... The Beatles' first recording contract for a 1961 session that produced the single "My Bonnie" will be auctioned by Heritage Auctions in New York on Sept. 19, with the bidding expected to go as high as $150,000. The six-page contract is being sold by the estate of Uwe Blaschke, a German graphic designer and noted Beatles historian who died in 2010. The Beatles honed their craft playing in the boisterous nightclub district of Hamburg, and "My Bonnie" was released only in Germany without success. But the tune is still important in Beatles lore in that it led directly to a recording contract with the UK's EMI in 1962 and their first hit, "Love Me Do." "Without this contract all of the pieces wouldn't have fallen into place," said Dean Harmeyer, Heritage's consignment director for music memorabilia. "My Bonnie," which was recorded with Tony Sheridan singing lead, was credited to "Tony Sheridan and the Beat Boys" because German record producer Bert Kaempfert felt the name "Beatles" would not cut it with Germans. The contract is a the centerpiece of a Beatles collection being auctioned by Heritage that spans the band's entire career, including a 1962 autographed copy of "Love Me Do," the band's first single recorded with Ringo Starr, and a Swiss restaurant menu card signed by the Beatles while they were filming Help! in 1965. - AP, 8/19/15......
A GoFundMe.com campaign started by the satiric website Clickhole has raised over $1500 to send Bob Dylan "a nice bed." Clickhole, an offshoot of The Onion, noted that for 50 years Dylan "has given us everything while asking nothing in return" and "we think it's about time that America said 'thank you' for all his contributions to our ears and our hearts." "Hence, we have started this GoFundMe page with the goal of purchasing Bob a brand-new Sleep Number adjustable bed," the messages continues. "This includes a classic c2 Sleep Number mattress, a sturdy modular base, and an intuitive wireless remote for adjusting the bed's firmness." Having raised a total of $1,555, Clickhole claimed that they've shipped the bed to Dylan. "Bob's bed officially shipped over the weekend," a message posted to Facebook read. The campaign predictably attracted some outraged comments, with one user posting: "You idiots do know that Bob Dylan is worth millions, right? He can probably afford his own fricking bed. Donate your money to someone who actually needs it." - New Musical Express, 8/18/15...... Cable TV's CMT channel will premiere a new Johnny Cash documentary entitled Johnny Cash: American Rebel on Sept. 12 at 9:00 p.m. EDT. The release will combine never-before-seen interviews with Cash's friends and family, including Willie Nelson, Merle Haggard, Kris Kristoffeson, Sheryl Crow and Kid Rock, archival concert footage, and personal mementos from his life. The documentary also marks the first time Cash's children John Carter Cash and Rosanne Cash, as well as June Carter's daughter Carlene Carter, appear together in a film about him. - Billboard, 8/18/15...... Elton John has spoken out against Venice, Italy mayor Luigi Brugnaro for removing books from schools that feature same-sex families. Brugnaro, who was elected in June, made headlines by banning 49 children's books that made reference to gay marriage from schools, claiming that they are "not suitable for pre-school children" and justified his action by saying that his predecessors had imposed their "personal view of society" onto school kids. Posting on Instagram, John described Brugnaro as "the extremely silly looking mayor of Venice." "Instead of encouraging a world based on inclusiveness, tolerance and love, [Brugnaro is] championing a future society that's divisive and fosters ignorance... beautiful Venice is indeed sinking, but not as fast as the boorishly bigoted Brugnaro," Elton said. - New Musical Express, 8/18/15...... Tom Jones blasted BBC execs in recent Facebook and Twitter posts for dropping him from the fifth season of the BBC's The Voice U.K. with no notice. "In good faith, as part of the team, I'd put the time in my schedule to be involved in Series 5, as I've done so for the last 4 years," Jones posted. "I've supported the show and the BBC since the beginning. I was told yesterday, with no consultation or conversation of any kind, that I would not be returning... This sub-standard behavior from the executives is very disappointing," he added. The BBC said Jones was never promised to keep his role as a coach and the decision on next season's lineup of coaches came only on Aug. 13, and Jones' team was informed before a press announcement to avoid a press leak. - The Hollywood Reporter, 8/18/15......
Kiss bassist/vocalist Gene Simmons was joined by the band Extreme and actor Johnny Depp for a fundraising concert on Aug. 16 for MendingKids.org, an organization that provides hundreds of free corrective surgeries each year for children around the world. Simmons, a supporter of MendingKids.org for several years, took the stage last and invited anyone with $1,000 to donate to the organization to come up and sing with the band. About 10 donors took him up on the offer, including his son and daughter, and they shared the stage with him, Depp and the rest of the band during the closing number, the Kiss hit "Rock and Roll All Nite." - AP, 8/17/15...... Brian Eno has been announced as the guest speaker for this year's John Peel Lecture, set for Sept. 27 during the Radio Academy's Radio Festival at the British Library in London. The annual event, named after influential Radio 1 DJ John Peel, sees a keynote speaker sharing their views on issues relating to the music industry and its wider culture. Eno said that Peel had "a profound effect on my musical life and indeed my becoming a musician at all... His career as a non-musician who altered the course of music has been an inspiration to me and forms the basis of this talk." - NME, 8/18/15...... Former Deep Purple frontman Glenn Hughes will kick off a 10-date solo tour of the U.K. on Oct. 17 in Southampton, also visiting cities including Norwich (10/19), Newcastle (10/20), Belfast (10/22), Glasgow (10/23), Holmfirth (10/25), Bilston (10/26), York (10/28) and Manchester (10/29) before wrapping at London's Electric Ballroom on Nov. 1. Hughes will be backed by drummer Pontus Engborg and ex-Whitesnake guitarist Doug Aldrich and showcase highlights from his career including his stints in Deep Purple, Trapeze, Black Country Communion and California Breed, along with his solo material. - Noble PR, 8/19/15...... Former U.S. president Jimmy Carter announced on Aug. 12 that he has cancer, which was discovered during a recent liver surgery. The 90-year-old senior statesman and 39th president underwent surgery Aug. 3 to remove a mass in his liver. "A more complete public statement will be made when facts are known, possibly next week," said Carter, who was president from 1977-1980. He will undergo treatment at Emory Healthcare in Atlanta. The former president, a 2002 Nobel Peace Prize winner, has maintained an active post-presidency through the Carter Center. He travels frequently and has generally maintained good health at his advanced age. - USA Today, 8/13/15...... Prolific music producer Bob Johnston, who helmed such iconic albums as Bob Dylan's Highway 61 Revisited and Blonde on Blonde and Johnny Cash's At Folsom Prison, died in Austin, Tex., on Aug. 14. He was 83. Mr. Johnston first got into production work for Kapp and Dot Records before working for Columbia. Mr. Johnston also produced the Dylan albums John Wesley Harding, Nashville Skyline, Self Portrait and New Morning and is the "Bob" that Dylan is talking to when he asks, "Is it rolling, Bob?" at the start of the song "To Be Alone With You," on Nashville Skyline. He also played an integral role in the creation of many of Johnny Cash's albums, and worked on Simon & Garfunkel's Sounds of Silence and Parsley, Sage, Rosemary and Thyme, Leonard Cohen's Songs of Love and Hate and more. More recently, as an independent producer, he worked with Willie Nelson on The IRS Tapes: Who'll Buy My Memories? in the '90s. - Billboard, 8/15/15......
Longtime civil rights activist and former NAACP chairman Julian Bond died on Aug. 15 in Fort Walton Beach, Fla., after a brief illness. He was 75. Bond, who first came on the national scene in the 1960s as a student activist, brought the NAACP back to credibility during his longtime chairmanship. After serving in the Georgia House, Bond spent six terms in the Georgia Senate, from 1975 to 1986. In 1968, he led a delegation to the Democratic National Convention and became the first black American to be nominated for vice president, but he had to withdraw because he was too young. In 1998, he took over as chairman of the then-troubled NAACP, with 500,000 members, and served until 2010. He was also president of the Southern Poverty Law Center, based in Montgomery, Ala., from its founding in 1971 to 1979 and was later on its board of directors. "(Julian) advocated not just for African Americans, but for every group, indeed every person subject to oppression and discrimination, because he recognized the common humanity in us all," said SPLC co-founder Morris Dees in a statement. - USA Today, 8/16/15...... Actress Yvonne Craig, best known as "Batgirl" in the classic '60s TV series Batman, passed away at her home in Pacific Palisades, Calif., on Aug. 17 of complications brought about from breast cancer that had metastasized to her liver. She was 78. Craig began her theatrical career as the youngest member of The Ballet Russe de Monte Carlo and toured for three years when she was accidentally discovered by John Ford's son Patrick and cast for the lead in the movie The Young Land. This led to many roles in film and television, including two Elvis Presley movies, It Happened at the World's Fair and Kissin' Cousins. However, she is probably best known for her role as Batgirl in the 1966 series Batman, or for her character Marta from the third season of Star Trek, in the episode "Whom Gods Destroy" where she played the well remembered insane green Orion Slave Girl who wanted to kill Captain Kirk. Her other TV credits include The Many Loves of Dobie Gillis, The Six Million Dollar Man, Land of the Giants, Mod Squad, Voyage to the Bottom of the Sea, Love American Style, Emergency and Courtship of Eddie's Father, among many others. She then embarked on a real estate career and with her sister Meridel went into the prepaid phone card business at its inception producing phone cards for charitable events. In 2000, she wrote a book of anecdotal memoirs, From Ballet to the Batcave and Beyond, which covered some of her years in the ballet and her theatrical career. - YvonneCraig.com, 8/17/15.
A family dispute of the estate of Jimi Hendrix was settled out of court on Aug. 14, according to the Seattle Times. Experience Hendrix LLC owns the rights to the Hendrix estate and is controlled by Janie Hendrix, the guitarist's adopted sister, with HendrixLicensing.com, which is operated by Leon Hendrix, his brother. Leon had been fighting Janie in court since Hendrix died in 1970 without a will. When Hendrix's father, James "Al" Hendrix, died in 2002, he left the estimated $80 million estate to Janie Hendrix. The amount of the settlement was not disclosed. - AP, 8/14/15..... Two new CD releases of the late Roy Orbison's recordings for MGM records will be released by Universal Music Enterprises. The 153-song The MGM Years will feature all of the Rock and Roll Hall of Famer's albums plus a rarities compilation, while One of the Lonely Ones is an unreleased 12-track album recorded in 1969 but shelved due to what his son Alex Orbison calls "a logjam of releases" and some financial issues with the label. Orbison -- who died of a heart attack Dec. 6, 1988 at the age of 52 -- signed his deal with MGM in June 1965, just 11 months after "Oh, Pretty Woman" became his second No. 1 hit. - Billboard, 8/14/15......
A new Elvis Presley postage stamp was launched on Aug. 12 with the help of Presley's ex-wife, Priscilla Presley, and Postmaster General Megan Brennan in a dedication ceremony on the front lawn of Presley's Graceland mansion in Memphis, Tenn. Featuring a black-and-white image of the iconic rock 'n' roller, the "Elvis Presley Forever" stamp is part of the Postal Service's "Music Icons" series and shares the same name of a new Elvis 18-track CD compilation that is also being sold through the USPS. The following day, the stamp went on sale in Presley's hometown of Tupelo, Miss., with a dedication ceremony at Elvis' boyhood home. In other Elvis news, a West Tennessee woman who was his private nurse from 1972 until 1983 has released a book about her life while in Presley's employ. Letetia Henley Kirk, now 73, lived on the grounds of Graceland with her husband and two young daughters from 1972 to 1983 and often traveled with the star on tour. Taking Care of Elvis -- Memories with Elvis as His Private Nurse and Friend, is a collection of short stories. It also includes dozens of previously unpublished photos. Meanwhile, a personalized handgun once owned by Presley was auctioned off in Memphis during Elvis Week, which commemorates his death on August 16, 1977. The singer's Walther PPK handgun engraved with the star's name and TCB in memory of his band sold for $96,000, while a diamond and gold pendant given to Sammy Davis, Jr. brought in $40,000. A suit he wore in the movie It Happened At The World's Fair went for $25,000, and his U.S. Army sewing kit garnered a winning bid of $2,750. - AP/New Musical Express, 8/13/15...... The Nitty Gritty Dirt Band has announced it will kick off a year-long 50th anniversary tour with a special performance at the historic Ryman Theater in Nashville on Sept. 14 with special guests including former member Jimmy Ibbotson along with Jackson Browne, Vince Gill and Sam Bush and Vince Gill. "To kick things off at the Ryman and to have all these amazing artists that are our pals showing up to play music with us and to celebrate the occasion is overwhelming and actually very humbling," said founding member Jeff Hanna. "As we've crept up on this date, we are very grateful that we have had the fans that we've had and to have played for the fans that we have over the years," he added. The show will be taped for a PBS special and is scheduled to air in March of 2016. After that, Hanna says the band plans to keep the celebration going with a 50th Anniversary tour. - Billboard, 8/13/15......
In a new interview with Classic Rock magazine, Pink Floyd singer/guitarist David Gilmour confirmed that he's "done" with Pink Floyd. "I'm done with it. I've had 48 years in Pink Floyd -- quite a few of those years at the beginning, with Roger (Waters)," Gilmour said. "And I certainly don't want to let the other five per cent color my view of what was a long and fantastic time together. But it has run its course, we are done -- and it would be fakery to go back and do it again." Gilmour, 69, will release a new solo LP, Rattle that Lock, on Sept. 18, and embark on a rare solo tour of shows in North America in early 2016. Pink Floyd released what they said was their last album, The Endless River, in 2014. In other Pink Floyd news, former member Roger Waters has confirmed to an Israeli newspaper that he's writing his autobiography, and plans to mount a world tour during 2016. Waters' new concert film, Roger Waters - The Wall, will be released in theaters worldwide for one day only on Sept. 29. The film featurs previously unseen concert footage and follows Waters' personal experience on the road and the events that led to his own strong anti-war sentiments. - Billboard/NME, 8/14/15...... Ted Nugent offered his thoughts on such headline-making personalities as presidential candidate Donald Trump and Fox News anchor Megyn Kelly during an interview with radio station WIBX on Aug. 12. "I'm a big fan of Donald Trump because I believe in bold, aggressive, unapologetic truth -- period," Nugent announced, saying although he was annoyed by Kelly's questioning tactics during the recent debate, he "often turns on Fox just to look at her." "Sometimes when I'm loading my magazines I like to just look at her! I usually sit naked on the couch dropping hot brass on my stuff," he revealed. Meanwhile, for those who would like to see The Nuge himself become the leader of the free world, "Ted Nugent for President" bumperstickers can be purchased on his official website for $9.99. - Billboard, 8/13/15...... Iconic '70s comedian, movie star and Grammy-winning banjo player Steve Martin will be honored by the International Bluegrass Music Association with a distinguished achievement award in Raleigh, N.C., on Oct. 1. Martin, 69, has become a bluegrass ambassador by introducing fans of his film and television work to the genre through his performances and albums with Edie Brickell and the Steep Canyon Rangers. Martin tweeted his thanks to the IBMA for the honor on Aug. 12. - AP, 8/12/15......
Deep Purple will release a pair of concert albums -- From The Setting Sun...(In Wacken) and ...To The Rising Sun (In Tokyo) -- on Sept. 18. The albums consist of material from the band's 2014 performances at the Wacken Festival in Germany and the Budokan in Japan, respectively. Both titles will be released on CD and DVD, with the Tokyo set also available on Blu-ray and the Wacken on Blu-ray 3D. Both releases feature the "Mk. VIII" edition of Deep Purple, which is the longest-lived lineup of the band (since 2002). Deep Purple bassist Roger Glover says the band has already had one recording session this year, during February and March, to come up with material for a follow-up to 2014's Now What?!, which was the group's first new album in eight years. After wrapping its summer tour, the band has more recording time planned for Feb. 2016. - Billboard, 8/12/15...... Billy Joel and his fourth wife, Alexis Joel, welcomed a baby girl into the world on the morning of Aug. 12, according to Joel's official site. Named Della Rose, the baby weighed in at 7 lbs., 6.5 oz., and is the stepsister of Alexa Jay Joel, Joel's daughter with model and ex-wife Christie Brinkley. In July, Joel broke the record for most solo performances at Madison Square Garden, an honor previously held by Elton John. - Billboard, 8/12/15...... Daryl Hall of Hall & Oates and his second wife, Amanda Aspinall, have filed papers in a Connecticut court to end their marriage. While the couple have no children together, Aspinall's two children from a previous relationship, March and Orson, lived with the couple at its Connecticut estate, and March even appeared on Hall's 2011 solo album, Laughing Down Crying. Hall was previously married to Bryna Lublin from 1969 to 1972, and he also enjoyed a relationship with songwriter Sara Allen for over 30 years before their split in 2001. - WENN.com, 8/13/15...... Patti Smith's latest memoir, Just Kids, will become a limited series on cable network Showtime, the punk poetess announced in a press release on Aug. 11. "A limited series on Showtime will allow us to explore the characters more deeply, enabling us to develop stories beyond the book and allow a measure of unorthodox presentation," Smith said. "The medium of a television limited series offers narrative freedom and a chance to expand upon the themes of the book." - The Hollywood Reporter, 8/11/15......

Former Creedence Clearwater Revival frontman John Fogerty will join the hit NBC series The Voice in the upcoming season as an advisor to coach Adam Levine. Also on the new season, Selena Gomez will join coach Gwen Stefani, Missy Elliot will mentor for Pharrell, and Brad Paisley will advise Blake Shelton's singers. - Billboard, 8/10/15...... Aretha Franklin has announced she will be canceling her Aug. 14 show in Las Vegas due to exhaustion. The 73-year-old Queen of Soul said in a statement dated Aug. 11 that she has to reschedule the planned performance at The Colosseum at Caesars Palace after driving her bus from Detroit to the West Coast for concerts. "I thank all of my fans, friends and supporters who bought tickets. I hope to see you all soon," she said. - AP, 8/11/15...... Marvin Gaye III, the son of late soul great Marvin Gaye, is reportedly preparing to sue the producers of the Fox TV show Empire, claiming he had the idea for a similar-sounding series years ago. According to TMZ, Gaye III claims he registered a treatment for a show about a black family in the music business -- think Dynasty with a hint of Sopranos -- to the Writers Guild of America in 2010. Gaye III's show, titled Diamonds & Ballads, was said to have been shopped to various television executives, including ones with ties to Empire co-creator Lee Daniels, who said last year that he "wanted to make a black Dynasty." Empire recently won TV Program of the Year at the TCA Awards in Beverly Hills. - Billboard, 8/10/15...... The new Grateful Dead spinoff band Dead & Company has added a second show to its upcoming Halloween concert at Madison Square Garden. Due to strong demand, the band will play a second show on Nov. 1. The Grateful Dead wrapped its "Fare Thee Well" concerts in early July. Dead & Company is comprised of the Core 4 -- Mickey Hart, Bill Kreutzmann and Bob Weir -- along with longtime fan and collaborator John Mayer. - Billboard, 8/10/15...... Hollywood Vampires, a new band featuring Alice Cooper and actor Johnny Depp, has announced it will play two live dates in September. The band will perform twice in Los Angeles, at the Roxy on Sept. 16 and 17, and at the Rock In Rio festival in Brazil in September following the release of their self-titled debut album on Sept. 11. The new album features a host of special A-list guests, including Paul McCartney and Dave Grohl, and includes renditions of songs by John Lennon, The Doors, Pink Floyd, Led Zeppelin, The Who, Jimi Hendrix, T Rex and Small Faces. - New Musical Express, 8/12/15......
Actress Melissa Gilbert of The Little House on the Prairie fame announced her candidacy for the Democratic nomination for a Michigan congressional seat on Aug. 10, saying "fresh voices" are needed to help improve the economy for people who have fallen behind. Gilbert, 51, moved to Michigan from California in 2013 after marrying actor Timothy Busfield, and will be seeking the nomination for the state's 8th congressional district, which stretches across three counties from the northern Detroit suburbs to the state capital of Lansing and has been in GOP hands for 15 years. First-term Republican Rep. Mike Bishop of Rochester won the seat in 2014 after then-House Intelligence Committee Chairman Mike Rogers decided not to seek re-election. Gilbert, who has never held public office, campaigned for Michigan gubernatorial candidate Mark Schauer and was president of the Screen Actors Guild from 2001-05 after playing Laura Ingalls on Little House in the 1970s and 1980s. A spokesman for Rep. Bishop said in a statement that Gilbert's "values are out of whack with the district." - AP, 8/11/15.
Billy Joel headlined the final concert at Long Island's Nassau Coliseum on Aug. 5 before the venue closes for a major renovation. Introduced to the stage by his longtime friend, New York Gov. Andrew Cuomo (whose goodbye to the stadium was met with some boos), Joel opened with his 1977 hit "Movin' Out" for his 32nd and final time at the current venue. Joel, a native of Long Island, grew up in nearby Hicksville. He similarly played the last concerts at Shea Stadium when it closed in 2008. - AP, 8/9/15...... Bruce Springsteen and the E Street Band played a proper farewell to departing The Daily Show host Jon Stewart on Aug. 6 by performing a version of "Land of Hope and Dreams" which segued into "Born to Run," with members of the show's staff and correspondents dancing along for the finale. "Thanks for everything, Jon," said Springsteen before bursting into the song. "We wish you happy and safe travels." Stewart, who was born in New York but grew up in Lawrenceville, NJ, was clearly moved at the end of the show. "Nothing ends, it's just a continuation...a pause in the conversation," said a touched Stewart, who called the performance his "moment of zen." - Billboard, 8/7/15......

The Washington Post newspaper is reporting that Aerosmith frontman Steven Tyler was in attendance at the much-ballyhooed Republican presidential debate in Cleveland, Oh., on Aug. 6, and went as a guest of controversial candidate, Donald Trump. The other members of Aerosmith accompanied Tyler at the debate, and the band was in Cleveland to play at the following day's Pro Football Hall of Fame induction ceremony in nearby Canton. Tyler's rep told People magazine: "Steven Tyler is a bipartisan advocate on issues that he is passionate about. Why wouldn't he support the Republican debates? Some of his closest allies in Washington, D.C. on copyright reform are Republican. He believes many things can be accomplished when you get along with everyone and work across party lines." Meanwhile, Aerosmith ended its 2015 summer "Blue Army Tour" at the first-ever Concert For Legends at the Pro Football HOF's Enshrinement Festival, the night before the shrine's class of 2015 was inducted." I consider every gig we play a special gig...," guitarist Joe Perry said. "But any time there's something like this, that raises it above, it's great. There's a first involved, and we're gonna get to meet some guys that I've looked up to and admired over the years. That's a pretty amazing thing." Perry added with "all the different projects going on on the side" (including Tyler's upcoming country-flavored album), that he doesn't think "there's gonna be room in there for any kind of, like, full-blown studio album," but "these days a lot of that doesn't matter; you can record in a hotel room, for chrissakes, and throw it online and there you go, there's some new material. That may be more likely for us than doing the whole big studio thing, so we'll see." - Billboard, 8/7/15...... In a new interview with Esquire magazine, Rolling Stones guitarist Keith Richards says the Beatles' Sgt. Pepper's Lonely Hearts Club Band album is a "mishmash of rubbish." The guitarist, known for never betraying his thoughts on a subject, said that there's "not a lot of roots" in the Beatles' music and slammed the George Martin-produced recorded music landmark, which was released back in 1967. "I think they got carried away. Why not? If you're the Beatles in the '60s, you just get carried away -- you forget what it is you wanted to do. You're starting to do Sgt. Pepper. Some people think it's a genius album, but I think it's a mishmash of rubbish, kind of like [the Rolling Stones album] Satanic Majesties -- "Oh, if you can make a load of shit, so can we." Richards is currently promoting his first solo album in 23 years, Crosseyed Heart. - Billboard, 8/6/15......
The three surviving members of the '70s rock band the Faces -- Rod Stewart, Ronnie Wood and Kenney Jones -- have announed they will play a one-off reunion concert for a charity gig in September. The trio will reunite to headline the Rock 'n' Horsepower event at Surrey's Hurtwood Park Polo Club. The annual event benefits Prostate Cancer UK and is organised by Stewart and Jones. It celebrates its third year in 2015. "The years of the Faces were some of the best of my life and I'm so proud to have been a part of the band," drummer Kenney Jones said in a statement. "I'm unbelievably excited to have the opportunity to get up on stage with Rod and Ronnie again." The Faces last reunited in 2010 with Simply Red's Mick Hucknall on lead vocals in place of Stewart and played a headline set at the Vintage at Goodwood Festival. That line-up of the band then went on tour in 2011. On Aug. 28, the band releases 1970-1975: You Can Make Me Dance, Sing or Anything, a new vinyl box set that compiles their four studio albums, as well as a fifth disc of non-LP singles. - New Musical Express, 8/5/15...... Led Zeppelin's latest batch of remastered reissues, Presence, In Through the Out Door and Coda, will likely all make the top 10 of Billboard's Hot 200 albums chart for the week ending Aug. 22. The three albums were originally released in 1976, 1979 and 1982, respectively. Presence and In Through the Out Door both reached No. 1 previously, while Coda peaked at No. 6. The trio of albums -- reissued on July 31 through Swan Song/Atlantic Records -- could each move around 25,000 equivalent album units in the week ending Aug. 6. Meanwhile in the UK, the three albums are also on track to achieve similar success, reaching the Top 20 in the Official UK Albums Chart. Coda (9), Presence (10) and In Through The Out Door (12) all made the Top 20. - Billboard/New Musical Express, 8/6/15...... Sony Pictures Classics has acquired actor Don Cheadle's directorial debut Miles Ahead, which focuses on the final days in the life of jazz great Miles Davis, played by Cheadle in the film. The movie, for which Sony Pictures Classics took worldwide rights covering most territories, has been selected to screen as the closing night film at the upcoming New York Film Festival on Oct. 11. - The Hollywood Reporter, 8/6/15...... The B52s singer and keyboardist Kate Pierson married her long-time partner, Monica Coleman, on Aug. 4 in Hawaii. B-52s frontman and founding member Fred Schneider reportedly delivered the best man speech. Pierson, a founding member of the quirky Athens, Ga., band, released a solo album in February. - Billboard, 8/5/15...... Sony/BMG announced on Aug. 4 that a new Elvis Presley album with orchestral backing by the Royal Philharmonic Orchestra on songs like "Burning Love" and "Love Me Tender" will be released this fall. Presley's ex-wife, Priscilla Presley said If I Can Dream: Elvis Presley with The Royal Philharmonic Orchestra was conceived during discussions she had with producer Don Reedman while she was in London acting in a play two years ago. The disc, recorded in London's famed Abbey Road studio, is due Oct. 30. Presley's estate earned $55 million for the year ending Oct. 2014, second only to Michael Jackson. - AP, 8/5/15......
An announcement on ZZ Top's official website on Aug. 9 says frontman Billy Gibbons will release his first solo album on Concord Records in October. It also suggests the new LP will be a bilingual record with "Afro-Cuban flavor." As a teen, Gibbons took Latin percussion classes from Tito Puente, who was a friend of his bandleader father, Freddie Royal. In 2014 he was invited to Havana to perform at the Havana Jazz Festival and although he didn't wind up going, he says Cuban music inspired the new album, which was recorded in his Houston studio, and in Los Angeles, Austin and Spain. The album's fantasy Spanish title, Perfectamundo, is taken from a word popularized by Fonzie on the classic Happy Days TV show. But the album includes tracks sung in actual Spanish, and songs that are a mix of Cuban and other Latin styles with music Gibbons' fans would more likely expect. - Billboard, 8/9/15...... Appearing on a New Zealand TV show on Aug. 9, drummer Phil Rudd of AC/DC said that he intends to rejoin AC/DC for upcoming live shows and says he "has a lot of game left." "I've got a lot to think about now, I've grown up, but not grown old. I hope there's a difference. I still want to play the drums. I've got a lot of game left and I reckon I'm just starting to get cleared up. So I just want a chance to get back in with the boys and just carry on from there," Rudd said. Rudd added that he has "no idea what [replacement drummer Chris Slade is] doing up there. I've got nothing against Chris. He hasn't got a permanent job -- I hope. I'm the man." On July 9, Rudd was sentenced to eight months of home detention for possession of methamphetamine and marijuana and threats to kill. Rudd has not played live with AC/DC since his arrest but did record new album with them. He was replaced on the band's current world tour by Slade. - New Musical Express, 8/9/15...... The '60s pop band The Zombies, whose members include Rod Argent of the '70s group Argent, have announced plans to release a new album, Still Got That Hunger, on Oct. 9 via The End Record. It's the Zombies' first album in four years and just sixth overall in a career that stretches back to the 1960s. Meanwhile, the surviving members of the band to work on 1968 album Odessey & Oracle -- Argent, singer Colin Blunstone, bass player Chris White and drummer Hugh Grundyis -- are preparing to tour behind the record in a series of US dates this September and October. - NME, 8/8/15......

Former New York Giants NFL quarterback and sports broadcasting legend Frank Gifford died on Aug. 9 of natural causes at his home in Connecticut. He was 84. A college star at USC and a member of the Pro Football Hall of Fame, Mr. Gifford worked on ABC's NFL Monday Night Football broadcasts from 1971 until 1998, serving as the steady play-by-play/straight man while sharing the booth with partners that included Howard Cosell and "Dandy" Don Meredith. When ABC started the Monday night franchise in 1970, it was Keith Jackson doing the play-by-play opposite Meredith, a former Dallas Cowboys quarterback, and Cosell, a bombastic, egotistical former lawyer. However, ABC Sports chairman Roone Arledge was dissatisfied with that team's chemistry, and for the second season he sought a contrast to Cosell and brought in Mr. Gifford. In 1995, Mr. Gifford was the recipient of the Pete Rozelle Award, which acknowledged his exceptional longtime contributions to radio and TV in pro football. Mr. Gifford, who won an Emmy Award as TV's Outstanding Sports Personality for 1976-77, also hosted ABC's Wide World of Sports programs and ABC Sports specials like Battle of the Network Stars. He covered the 1972, 1976 and 1984 Summer Olympics as well as the 1976, 1980 and 1984 Winter Games. Mr. Gifford also served as a guest host of ABC's Good Morning America, pairing with Joan Lunden when David Hartman was away, and he appeared regularly on the program during the football season with reports. In 1968, Mr. Gifford played himself in the NFL comedy Paper Lion, and he had cameos as himself in Two-Minute Warning (1976), Viva Knievel (1977) and Jerry Maguire (1996). He also appeared on such TV shows as Hazel, Captain Kangaroo, The Six Million Dollar Man, Coach, Webster and Spin City. In addition to writing several magazine articles on sports and sportscasting, Mr. Gifford authored several books, including 1976's Gifford on Courage, about the 10 most courageous athletes he knew. He is survived by his third wife, former Live! With Regis and Kathie Lee host Kathie Lee Gifford, who now serves as a co-host on the fourth hour of NBC's Today show. - The Hollywood Reporter, 8/9/15.
In a new interview with The Daily Beast website, Jimmy Page said that he "can't foresee" a Led Zeppelin reunion any time soon because the surviving band members can't agree on the right reasons to get back together. "We tried it a few times. It always seemed to be done in a hurry and it never worked. That's why the O2 show was done with such intent," Page said of the band's huge London gig in 2007. "We rehearsed loads so that Jason [Bonham] -- John's son -- felt like he was part of the band and not just some novelty. We all needed it to be that way. But I can't foresee doing it again, because we all have to agree and agree for the right reasons." Although Page has expressed interest in playing with a reformed Led Zeppelin in recent years, and rumors of a lucrative reunion tour have remained constant, Page appears to have admitted defeat with his latest statement. Earlier in 2015, Page said he was interested in some kind of live return but that he needed to get "match fit" before he can peform again. "The one thing I haven't been seen to be doing recently is playing guitar," he said. "So now I've got the opportunity to put all my drive into playing the guitar and working out what way to present myself next." He has also said he plans to pursue a "new project" now that his remastering sessions for Led Zeppelin's final three albums -- Presence, In Through the Out Door and Coda -- have been completed. "I think it's safe to assume that will be a new project. I don't know who with yet because I haven't had a chance to work on it, but I've got material that's written I want to revisit and well, it's an exciting time," he said. In Sept. 2014, Page hinted he plans to start a new group, with the aim of playing career-spanning tracks from his back catalog. - New Musical Express, 8/2/15......

Bruce Springsteen made yet another surprise appearance at a private gig at The Wonder Bar in Asbury Park, N.J., on Aug. 2, performing with his wife Patti Scialfa and her brother Michael Sciafa's band Timepiece. The Boss took over vocals on the Van Morrison hit "Brown Eyed Girl," as well as Creedence Clearwater Revival's "Born on the Bayou," and assisted on rhythm guitar on the classics "634-5789" and "You Really Got a Hold on Me." In early July, Springsteen also played the venue with the Pittsburgh band, Joe Grushecky and the Houserockers, for a two hour show, then on July 31, he made an appearance onstage with U2 for two songs -- "I Still Haven't Found What I'm Looking For" and a cover of Ben E. King's "Stand By Me" -- at U2's final show at New York's Madison Square Garden. "This man showed up... delivered," U2 singer Bono said, as the Garden erupted in cheers of "Bruuuce." Famous concertgoers that night included former president Bill Clinton and his wife, former Secretary of State and 2016 presidential candidate Hillary Clinton. On July 30, Paul Simon showed up to jam with U2 on his hit, "Mother and Child Reunion." - Billboard, 8/3/15...... On Aug. 1, former AC/DC drummer Phil Rudd pleaded not guilty to breaching the rules of his home detention sentence by drinking alcohol in a New Zealand court. The judge allowed Rudd, 61, to remain in home confinement on bail pending a November hearing on the possible breach. Rudd could face further sanctions, including jail time, if the judge determines he is in breach of his conditions. However, drinking alcohol would likely be considered on the lower end of potential breaches. Asked how he would be spending time on bail, he responded with a lopsided grin "Self-improvement," before his lawyer hustled him into a waiting car. Rudd's erratic behavior outside the courthouse has become a feature of his recent appearances. At one hearing he clowned around by jumping on the back of a security guard; at another he raised his middle fingers to journalists. Also he typically doesn't wear his dentures, sometimes making his soft-spoken answers difficult to understand. He was sentenced to eight months of home confinement on July 9 after pleading guilty to threatening to kill a former employee and possessing methamphetamine and marijuana. Rudd's lawyer says he is appealing Rudd's convictions and sentence, and the drummer's future with AC/DC remains unclear. - AP, 8/2/15...... Veteran film critic Peter Travers is reportedly fighting for his job at Rolling Stone magazine, as the magazine currently undergoes a tumultuous restructuring following a Nov. 2014 University of Virginia campus rape story that turned out to be bogus. Travers and Rolling Stone editor Jann Wenner are said to have engaged in a heated shouting match on Travers' new status as a contract writer. "He was told that either way he has to be out of his office next week," one source said. One of America's most recognizable critics, Travers has contributed to the iconic music, politics and pop-culture magazine for over two decades, and his lively and blurb-friendly reviews have been a favorite of Hollywood studios since he joined the magazine in 1989. The magazine's managing editor, Will Dana, officially resigned from his role on July 29 after spending nearly 20 years at the magazine. - The Hollywood Reporter, 7/30/15...... Yoko Ono was joined by U2's Bono on July 29 at Ellis Island in New York City for an unveiling of artwork depicting the New York borough Manhattan as a yellow submarine and her late husband John Lennon displaying a peace sign. Lennon appears on the artwork commissioned by Art for Amnesty founder Bill Shipsey to thank Ono on behalf of human rights group Amnesty International. The organization raised more than $5 million in royalties from covers of Lennon's post-Beatles music since 2004. The artwork is on display at Ellis Island's National Museum of Immigration. "This is a very happy moment for the family," Ono said. "John had to fight to get here. John had to fight to actually be accepted here," she added. Also at the event, City Council Speaker Melissa Mark-Viverito declared July 29 as John Lennon Day. - AP, 7/30/15......
In other Beatles-related news, Paul McCartney performed his recent collaborative track with Rihanna and Kanye West, "FourFiveSeconds," as he headlined Lollapalooza festival in Chicago on July 31. Paul wrote and recorded the song with West and Rihanna, releasing the single in January, and later performed the track at this year's Grammy Awards. McCartney also performed the Beatles' "Get Back"' with Alabama Shakes' Brittany Howard at the Lollapalooza show. McCartney performed 31 songs in total at Lollapalooza. Meanwhile, five unreleased McCartney songs are set to be included on new reissues of his 1980s albums Tug of War and Pipes of Peace. 1982's Tug of War has been remixed, while extras on the bonus disc include the previously-unreleased songs "Something That Didn't Happen" and "Stop, You Don't Know Where She Came From," the B-sides "Rainclouds" and "I'll Give You A Ring," McCartney's solo version of "Ebony And Ivory" and six demos of album tracks from Tug Of War. Extras on 1983's Pipes of Peace include the previously unreleased songs "Christian Bop," "It's Not On" and "Simple As That," "Say Say Say"'s B-side "Ode To A Koala Bear," a new remix of "Say Say Say" by U2 producer Mark Stent and "Twice In A Lifetime," which was originally released on the album's 10th anniversary reissue, as well as demos of three album tracks. In still more Macca news, Paul claims that he and John Lennon forgot "dozens" of potential Beatles songs before getting the opportunity to record them in a new interview with London's Evening Standard paper."There was always the risk that we'd just forget it. If the next morning you couldn't remember it, it was gone," he said of his 1960s collaborations with Lennon. "In actual fact you had to write songs that were memorable, because you had to remember them or they were lost! There must have been dozens lost this way," he added. - NME, 8/1/15...... After bringing rock's "longest, strangest trip" officially to an end on July 5 in Chicago, the Grateful Dead's Bob Weir and Mickey Hart have announced they will be performing and contributing to the Lockn' Music Festival on Sept. 12. Weir will perform as the Featured Guest Of The Day appearing in unique artist collaborations on Sept. 12, while Hart will curate a "deep rhythm experience" at Lockn's forest stage during two consecutive one-of-a-kind late night presentations, tuning The Woods with sound, lights, and vibrations and performing a third evening on the main stage with EOTO. Lesh is also set to perform with legendary guitarist Carlos Santana during his headlining set. The festival will also feature a celebration of the late Joe Cocker and a concert commemorating 50 years of Jefferson Airplane. - Billboard, 7/30/15...... As the UK's Labour Party prepares for a leadership election to be held from Aug. 14-Sept. 10 following the resignation of predecessor Ed Miliband after this year's General Election, composer/producer Brian Eno voiced his support for Labour leadership candidate Jeremy Corbyn at a rally held in London on Aug. 3. Eno declared that Corbyn was his preferred candidate during a talk at the Camden Centre in north London, hosted by Corbyn. "I don't think electability really is the most important thing. What's important is that someone changes the conversation and moves us off this small-minded agenda," Eno said. Corbyn, the MP for Islington North since 1983, is leading the opinion polls in the Labour Party leadership race, ahead of rivals Andy Burnham, Yvette Cooper and Liz Kendall. - NME, 8/4/15...... Details of the planned Mick Jagger/Martin Scorsese-produced new music industry dramatic series for HBO, Vinyl, have been announced. Vinyl is based on Jagger's initial idea of two friends who survive for four decades in the music industry. It has been turned into a show about struggling record company boss Richie Finestra, who sets out to revive his label by trying to find talent in New York's disco and punk scenes. The nine-part series will air on HBO in 2016. Finestra is played by Bobby Cannavale, best known for playing gangster Gyp Rosetti in Boardwalk Empire, the HBO series also produced by Scorsese. Jagger's son James Jagger plays Kip Stevens, singer in fictional punk band The Nasty Bits. Jagger and Scorsese previously collaborated on Shine a Light, a documentary of the Stones' 2006 concert at New York's Beacon Theater during their A Bigger Bang tour. - NME, 8/1/15......
Actress Valerie Harper was reportedly hospitalized on the evening of July 29 after being found unconscious backstage prior to a performance of her musical "Nice Work If You Can Get It" at the Ogunquit Playhouse in Ogunquit, Maine. The Rhoda and Mary Tyler Moore Show star is said to have suffered a "health emergency" prior to the show and was taken away by ambulance. The audience was informed the actress had fallen ill and would not be performing. The Ogunquit Playhouse issued a statement the following day, saying Harper was taken to the hospital "as a precaustion," is "resting comfortably," and will remain in the hospital for observation. The actress was diagnosed with terminal brain cancer in 2013. - Tribune Media Wire, 7/30/15...... Cilla Black, a noted British singer and TV host who was a product of the Beatles-era Liverpool, died in her home in Estepona, southern Spain on Aug. 1 of as yet undisclosed causes. She was 72. Black was born Priscilla White in Liverpool, northwest England, in 1943, and worked as a teenager in the cloakroom of the city's Cavern Club, where her musical talent was spotted by the Fab Four's manager, Brian Epstein. Black had a string of hits starting in 1964 with "Anyone Who Had a Heart," written by Burt Bacharach and Hal David, and "You're My World." Both went to No. 1 in Britain, and the latter also charted in the U.S. Black also charted the Bacharach/David theme song from the 1966 film Alfie, and recorded several Beatles songs, including "The Long and Winding Road." By the late '60s she was famous enough to be known by her first name alone, and hosted a BBC variety show, Cilla. She later became a British television fixture as the cheeky, cheery host of the 1985-2003 game show Blind Date and heartwarming 1984-2001 reunion program Surprise Surprise. Black's husband of 30 years, Bobby Willis, died in 1999. She is survived by their three sons. - AP, 8/2/15...... Iconic Nashville producer and record executive Billy Sherrill, who produced hits for such top country acts as George Jones, Tammy Wynette, David Houston, Marty Robbins, Johnny Cash and Barbara Mandrell, died on Aug. 3 following a short illness. He was 78. Sherrill's first job was working for Sam Phillips' legendary Sun Records, managing the label's recording studio in Music City. The next year, Phillips sold the studio, leaving Sherrill without a job. His unemployed status wouldn't last long, as he was quickly hired as a producer for Epic Records, working with acts ranging from Jim and Jesse to The Staple Singers. Not familiar with the country genre as much as some of the other producers in town, Sherrill's style of production often drew comparisons to Phil Spector's "Wall of Sound," with his use of strings, eventually earning the "Countrypolitan" moniker. His first major success as a producer came in 1966 with Houston's "Almost Persuaded," which spent nine weeks atop Billboard's Hot Country Songs chart in the summer of that year. Sherrill composed the song with frequent collaborator Glenn Sutton (the former husband of recently deceased Lynn Anderson). Persuading George Jones him to move over to the Epic label from Musicor in 1971, his recordings with Jones resulted in classic hits such as "Loving You Can Never Be Better," "Her Name Is|" and "The Grand Tour." Jones would be the artist Sherrill would produce for the longest, working with "The Possum" through his 1991 album Friends in High Places. Jones' recording of the Sherrill-produced "He Stopped Loving Her Today" became a chart-topper and won the CMA Awards for song of the year. Sherrill also signed Tanya Tucker to the Columbia roster in the 1970s (producing her early hits) and served as producer on Charlie Rich's hit recordings for the label in the 1970s -- such as "Behind Closed Doors" and "The Most Beautiful Girl." Sherrill -- along with Norro Wilson -- won a Grammy in 1975 for composing Rich's "A Very Special Love Song." He was inducted into the Country Music Hall of Fame for his accomplishments in 2010, and was also a member of the Musicians' Hall of Fame. - Billboard, 8/4/15......

Country singer Lynn Anderson, best known for her 1970 country/pop crossover smash "Rose Garden," died on the morning of July 31 in Nashville after a battle with pneumonia. She was 67. Born in Grand Forks, N.D., to singer/songwriter parents Casey and Liz Anderson, Lynn signed her first recording contract with Chart Records in 1966. Her first single for the label, "For Better or for Worse," a duet with regional star Jerry Lane, failed to chart. But her star would soon be on the rise, thanks to the success of "Ride, Ride, Ride," which made it all the way to No. 36 on Billboard's Hot Country Songs chart. By 1967, she hit the top 10 for the first time with "If I Kiss You (Will You Go Away)" and was invited to become a regular cast member on ABC's The Lawrence Welk Show. Anderson continued to place records on the chart throughout the decade, with 1969's "That's a No-No" being the biggest, peaking at No. 2. In 1970, Anderson signed with Columbia, where her star would rise even further. Her version of Joe South's "(I Never Promised You A) Rose Garden" became one of the biggest hits of the era, hitting No. 1 on the country charts, and crossing over to No. 3 on the Billboard Hot 100. The exposure from that song helped her win female vocalist of the year awards from both the Academy of Country Music (of which she was an early member) and the Country Music Association. The hits kept coming throughout the '70s with "Listen to a Country Song," "How Can I Unlove You" and covers of pop hits such as "Keep Me In Mind." As the late '70s dawned, her chart success began to wane, so the singer changed her style -- recording more "outlaw"-themed music and adopting somewhat of a racier image. The overhaul proved to be a success, with 1979's "Isn't It Always Love" returning her to the top 10. In July 2015, Anderson released her final album, Bridges, which was her first-ever Gospel release. - Billboard, 7/31/15...... Buddy Emmons, a steel guitar legend who became a highly sought-after session player for country artists, died on July 29. He was 78. On an early session for Ernest Tubb, Emmons pioneered the use of the "split pedal" sound, and was a consultant for steel guitar manufacturer Sho-Bud in the 1960s. As a member of the Cherokee Cowboys, his work on Ray Price's "Night Life" remains one of the definitive licks in the instrument's history. Emmons remained with Price through 1967, by which point he had left Sho-Bud to start his own guitar company. Emmons can also be heard on many records outside of the country genre, such as that of Gram Parsons, the Carpenters and Ray Charles, and also played the famous steel riff on Judy Collins' recording of "Someday Soon." Emmons later spent 10 years playing for the Everly Brothers and was inducted into the Steel Guitar Hall of Fame in 1981. - Billboard, 7/29/15.
The Rolling Stones' summer Zip Code Tour has topped Billboard's Hot Tours List for the week ending July 27, with $29 million reported from the tour's final stadium performances in Raleigh, N.C., Indianapolis, Ind., Detroit, and Orchard Park, N.Y., near Buffalo. Sellout crowds packed football venues in New York and North Carolina, as well as a major league baseball park in Detroit and the Indianapolis Motor Speedway during the tour's homestretch. Their Zip Code tour, which kicked off on May 24 in San Diego, had its highest-grossing stadium performance in Orlando, Fla.'s Citrus Bowl with a $9.3 million box office, but Ohio State University's Ohio Stadium drew the largest crowd on May 30, with 59,038 fans filling the venue in Columbus. The tour continues with a run of shows including Labor Day weekend concerts at The Gorge in Washington state, Sept. 4-6, and the final show stateside will be held in Phoenix at Ak-Chin Pavilion on Sept. 13. A 21-city international tour will follow, kicking off in Abu Dhabi on Oct. 8 and wrapping in Dublin on Nov. 13. - Billboard, 7/29/15...... In other Stones-related news, guitarist Keith Richards recently told Mojo magazine that he loves smoking weed and even partakes in it at breakfast, but is unsure whether full legalization of the drug would be a positive development. "I like an early morning joint... Strictly Californian," said the 71-year-old legendary rocker. "But whether [legalization is] a good thing in the long run, I don't know," he added. Despite his advancing age, Richards says he still smokes pot "regularly." Richards will release his first solo album in 23 years, Crosseyed Heart, in September. - NME, 7/28/15......

After writing an anti-streaming Facebook post on July 15, Neil Young announced on July 29 he is pulling the majority of his music from streaming services. "AM radio kicked streaming's ass. Analog Cassettes and 8 tracks also kicked streaming's ass, and absolutely rocked compared to streaming," wrote Young, who has long complained about streaming's subpar sound quality. "Streaming sucks. Streaming is the worst audio in history. Streaming has ended for me. I hope this is ok for my fans," he added, then went on to say "it's not because of the money." Now, only five of Young's albums from the '80s and early '90s remain on various streaming services. The singer did, however, say that he would allow his albums back on streaming services if the audio quality was improved. - Billboard, 7/29/15...... Meanwhile, Neil Young and other artists including the Doors, Journey and Bonnie Raitt have settled a copyright dispute with the BBC after withdrawing their music from the venerable broadcaster earlier in July. By withdrawing from the UK's Mechanical Copyright Protection Society (MCPS), the four artists also left the BBC's collective agreement with the organization. As a result, BBC DJs were asked not to play songs by the artists, or tracks which sampled them, in order to avoid breach of copyright. Now it appears a settlement has been reached on the use of the band's content on radio, and on July 27 the BBC released a statement confirming the return of the artists to the airwaves: "The BBC has been able to find a licensing solution by working together with the music publisher Wixen Music UK and with the MCPS... however the rights are not available for television or other audio visual use via the BBC's collective licensing arrangements with MCPS." Effectively, that means that the BBC will now be free to play those artists' songs on the radio, but can't lay the tracks over their latest inspirational documentary. - NME, 7/27/15...... In a recent interview with Britain's Q magazine, the Who guitarist Pete Townshend revealed that '90s alternative rock icon Morrisey once asked him to produce two of his solo albums, and he rejected the offer. "Morrissey asked me to produce albums for him after the Smiths, twice," Townshend said. However, he added that despite the fact that he "really loves [Morrisey's former band] The Smiths," he rejected the offer because he would have preferred to work with Smiths guitarist Johnny Marr. Townshend also revealed that he kept the letters that Morrissey originally sent him requesting that he produce his albums. - New Musical Express, 7/28/15......
Rocker Ted Nugent has added his two cents to the current controversy over the death of "Cecil the lion" in Zimbabwe, which was recently slain by an American dentist on a big game hunt. The dentist and part time trophy hunter, Walter Palmer of Minnesota, and his guides reportedly led Cecil out of a national park, shot him with a bow and arrow, tracked him for 40 hours, killed him with a rifle and beheaded him. "The whole story is a lie," Ted Nugent posted on his website in response. "It was a wild lion from a 'park' where hunting is legal & ESSENTIAL beyond the park borders." While only 30,000 of the black-maned lions are estimated to be left in the wild, and 600 of them (2%) are said to be harvested every year through both legal hunting safaris and poaching, Nugent maintains that "all animals reproduce every year & would run out of room/food to live w/o hunting. I will write a full piece on this joke asap. God are people stupid." Walter Palmer issued a statement saying that "I deeply regret that my pursuit of an activity I love and practice responsibly and legally resulted in the taking of this lion," although he has been cited for illegal poaching of exotic animals in the past. - The Hollywood Reporter, 7/29/15...... Former Pink Floyd principal Roger Waters headlined the 2015 Newport Folk Festival in Fort Adams State Park, R.I., on July 24. Appearing for his first live performance since the end of his Wall tour in 2013, Waters was joined by a host of guest artists and played an entirely acoustic set that featured material from his time with Pink Floyd as well as new and old solo material. Surprises in the set included a new song, "Crystal Clear," as well as covers of material by Bob Dylan, Levon Helm and Buddy Guy. My Morning Jacket, a last minute addition to the festival line-up, joined Waters on stage after having played their own set earlier in the day. Waters and the band performed Pink Floyd classic "Wish You Were Here" together. This year's Newport festival is also notable for the return of the same guitar that Bob Dylan played there in 1965 after "going electric." The Fender Stratocaster, which was bought in 2013 by Indianapolis Colts owner Jim Irsay for a staggering $965,000, was brought to the festival by the curator of Irsay's rare guitar collection. "Dylan's guitar is home," said festival producer Jay Sweet on July 24. - NME, 7/27/15...... Paul Simonon of the Clash and Phil Manzanera of Roxy Music will team up with Afrobeat legend Tony Allen for a performance at a festival in Italy during August. Simonon, Manzanera and Allen will perform alongside Italian musician Ligabue, Columbian singer Andrea Echeverri and London-based violinist Anna Phoebe at a concert at the La Notte della Taranta in Salento in south Italy on Aug. 22. Manzanera will also serve as the festival's Maestro Concertatore this year. - NME, 7/28/15......
Singer/songwriter Janis Ian of "At Seventeen" and "Society's Child" fame has responded to her being mentioned in a story in New York magazine about actor/comedian Bill Cosby allegedly sexually assaulting several women without their consent over the years. In a long, disturbing post on Facebook, Ian responds to an account of a 1966 incident when she was only 16 and performing "Society's Child" on The Smothers Brothers Comedy Hour. It reads: "Exhausted from all the press, she [Ian] fell asleep on the lap of her female chaperone, a woman six or seven years older than her. After Ian had returned home, her manager called Ian and demanded to know what had happened at the taping, saying, 'no one else on TV is willing to have you on.' Apparently Cosby had seen Ian asleep in her chaperone's lap and told all the other shows she wasn't 'suitable family entertainment,' and that she 'was probably a lesbian, and shouldn't be on television.'" Ian begins her recollection on Facebook: "Do I have a stake in this issue? Yes. Of course. Outside of being female, outside of knowing women aren't 'heard' as loudly as men are heard, outside of firmly believing that if women were treated equally around the world, many if not all of the world's problems would no longer exist -- outside of all that... I have a personal stake." - Billboard, 7/29/15...... Joe Jackson, the 87-year-old dad of late King of Pop Michael Jackson and the other siblings in the Jackson 5, was admitted to the intensive care unit of the Albert Einstein Hospital in Sao Paulo, Brazil, on July 26 after suffering a stroke. Joe Jackson, who was in Brazil for a birthday party, is reportedly in stable condition, and about 10 Jackson family members are expected to arrive in Sao Paulo in the next few days to wish him well. Jackson arrived in Sao Paulo on July 22 and attended several events before falling ill. - AP, 7/28/15...... In other Michael Jackson-related news, a white sequined glove once worn by the Thriller singer has been put up for auction online by the Nate D. Sanders auction house, with bidding starting at $20,000. Jackson had given the right-handed glove to his artist friend, Paul Bedard, who painted more than a dozen pieces of historical figures sporting the glove for Jackson's home and Neverland ranch. In addition to the glove, the winning bidder will receive a photo of Bedard wearing the glove, some of the art he created for Jackson, and a typed authenticity declaration signed by Bedard himself. While $20,000 would be a lot to pay for a piece of rock memorabilia for most, it pales in comparison to the $420,000 selling price of the glove Jackson wore during his debut of the "Moonwalk" that sold just six months after he passed away in 2009, as well as another glove that sold for $160,000 in 2010. Also up for auction is the jacket Jackson wore in the "Bad" music video and album cover, with bids starting at a mere $10,000. - Billboard, 7/28/15......
Pop songstress Dionne Warwick has reacted to the recent passing of her second cousin, Bobbi Kristina Brown, the daughter of late superstar singer Whitney Houston and R&B singer Bobby Brown. "Our family has had its share of sorrow these past few years," Warwick told People magazine on July 27, the day Bobbi Kristina died. "Bobbi is now sitting in the lap of our Heavenly Father and is now reunited with her beloved mother. She will be missed and I send many thanks for all of the prayers that were being said for her." Warwick appeared on the Bravo channel's Watch What Happens Live on July 26 just hours after news of Bobbi Kristina's death was made public. She said then, "She was a sweetheart, she will be missed -- she was a good girl. It's not easy. It's [manageable] because of our faith that Bobbi is with a much bigger and more powerful person, or thing, that she's in much better hands now." Bobbi Kristina, 22, had been in a medically induced coma since she was found unconscious in a bathtub at her Roswell, Ga., home on Jan. 31 and rushed to a nearby hospital. A preliminary autopsy released on July 27 stated that there was "no obvious underlying cause of death and no significant injuries were noted... No previously unknown medical conditions that could have contributed to death were identified." - Billboard, 7/27/15...... New research by the Musixmatch organization has shown that the Beatles rate low on the "verbose scale," in other words, Beatles music does not have a wide vocabular. Musixmatch compiled the 100 most linguistically dense songs of the top 93-selling artists ever, then compared the word count of these songs by their unique word use, the total number of words used and how often they used a new word to find the artist with the widest vocabulary. Not entirely surprisingly, hip-hop artists come out on top, with Eminem taking a considerable lead with a phenomenal word count of 8,818. The other top four artists are Jay-Z (6,899 words), Tupac Shakur (6,569 words), Kanye West (5,069) and Bob Dylan, who has a lexicon of 4,883 words, making him the top folk artist in the chart, as well as the musician who uses a new word in his songs most frequently, an average of one every nine words. Michael Jackson, Katy Perry and Neil Diamond have smaller vocabularies than the average, while Paul McCartney has a higher word count as a solo artist (1,903) than with the Beatles (1,872). The average word count, Musixmatch says, is 2,667 words. - AP, 7/27/15......

In other Fab Four-related news, Yoko Ono has announced she is teaming up with several artists including Death Cab for Cutie, Sparks, Mike Snow, Jack Douglas and her son Sean Lennon for a new album which will be a follow-up, of sorts, to her 2007 LP Yes, I'm a Witch. Yes, I'm a Witch Too, which boasts 16 tracks including "Mrs. Lennon" with guests Peter, Bjorn and John, is due on Jan. 22, 2016. - New Musical Express, 7/29/15...... The producers of a planned blues documentary on Chicago's music scene, including contributions from Jack White and Bob Dylan, are seeking financial support in order to secure rights to the music they are celebrating. Born In Chicago is being directed by John Anderson, who also directed the 2005 Brian Wilson documentary SMiLE, and documents the progression of the blues genre as it evolved in the city during the '50s and '60s. The team behind the film have launched a PledgeMusic campaign in order to raise money to secure the rights for the music and archived footage used in the documentary. The campaign runs until Sept. 16 and offers merchandise such as copies of the film, clothing and a box set collection (in multiple formats, including LP) for anyone who donates to the cause. The film features an array of interviews and performances from artists including BB King, Howlin' Wolf, Muddy Waters, Buddy Guy, Steve Miller, Eric Burdon and Charlie Musselwhite, among others. - NME, 7/24/15.
A handwritten note by John Lennon and Yoko Ono in 1969 to Beatles press officer Derek Taylor is currently being auctioned only by RR's Marvels of Modern Music. The letter, which references instructions for an unspecified concert, has John writing, "Audience must not be 'loaded' with 'officials' -- (Mayors and Kennedys) it must be mainly kids and critics. Any charity bits (the gate) only to be known after the event." Ono then takes over for the next three lines, stating: "Don't explain us -- John & Yoko. None of Yoko is a good artist but they ought to know by now." Lennon ends the letter, which has a bid of at least $1,000, by writing: "Tickets shouldn't be too expensive and none of that all Bernsteins and such likes kids getting the 'best' seats at the zoo." Another letter written by Doors frontman Jim Morrison in his L'Hotel room in Paris, where the singer moved after his band finished recording L.A. Woman in March 1971 less than three months before his death, is also up for auction and seems to be even more sought after. "Sorry not to have written sooner. It doesn't seem like I've been here this long. We've been travelling -- in Spain, (Granada was best) Morocco, Southern France & Corsica -- where I lost my jacket, money etc. & had to fly back to Paris to wait for more...," the reads the letter, which has pulled in a high bid of over $23,000 in RR's auction so far. - New Musical Express, 7/24/15...... In related news, a collection of Elvis Presley memorabilia will be auctioned in mid-August in conjunction with the annual "Elvis Week" memorial at Presley's Graceland mansion in Memphis. Presley's most loyal (and financially comfortable) fans will be able to bid on the late icon's "Starburst" concert jumsuit and a signed Elvis guitar, amongst 172 other items. The auction is organised by Graceland Auctions and will take place in the singer's home, in the Graceland Archives Studio on Aug. 13. Fans unable to attend will be able to bid on the items online through eBay's Live Auctions' platform. - NME, 7/22/15......
Ahmed Best, the actor who provided the voice for the Jar Jar Binks character in the Star Wars series movie Episode I: The Phantom Menace, has revealed in a new interview with Vice magazine that Michael Jackson once lobbied for the role of Jar Jar Binks in the film. As a connoisseur of children's films and fantasy in general, the late King of Pop was interested in joining the cast of the Star Wars prequels during the '90s, and Best recounted a post-concert meeting at Wembley arena between himself, Jackson, Phantom Menace actress Natalie Portman, and the movie's director, George Lucas. "We were taken backstage and we met Michael. There was Michael and Lisa Marie [Presley]. George introduced me as 'Jar Jar' and I was like, That's kind of weird. Michael was like, 'Oh. OK.'" Later at a party Best said he questioned Lucas why he introduced him as Jar Jar, and Lucas said: "Well, Michael wanted to do the part but he wanted to do it in prosthetics and makeup like "Thriller."' George wanted to do it in CGI. My guess is ultimately Michael Jackson would have been bigger than the movie, and I don't think he wanted that." - Billboard, 7/24/15...... In other Michael Jackson news, the rights to a song co-written by the pop star for the long-running animated series The Simpsons have been sold to an anonymous buyer for $38,500. "Do The Bartman" was originally released in 1990, featuring on the album The Simpsons Sing the Blues. It was reportedly co-written by Michael Jackson, also featuring backing vocals from the late singer. The sale allegedly includes "both BMI and Sony Publishing royalties" from the song, as well as royalties for collection of other songs by Bryan Loren, who co-wrote and produced the song with Jackson. In 1998, Simpsons creator Matt Groening said in an interview that "It has always been amazing to me that no-one ever found out that Michael Jackson wrote that song." However, Loren is claiming the sole songwriting credit for "Do the Bartman," despite Groening's statement. "While it's true, along with me, Michael Jackson does sing backing vocals.... And so, obviously, he was involved. Perhaps this tidbit of info is not as sensational as saying MJ co-wrote the song, but I assure you, he did not," he said. - New Musical Express, 7/22/15...... Musicians Flo & Eddie of the '60s pop group The Turtles have lost a bid to halt SiriusXM's $210 million settlement with the Recording Industry Association of America (RIAA) over music recorded prior to 1972. Flo & Eddie had earlier filed a class action lawsuit questioning if SiriusXM could play pre-1972 music (when federal copyright laws were changed to cover sound recordings) without authorization or royalties, and filed again earlier in July calling for the settlement to be halted to wait on their case. The pair received a landmark summary judgment ruling in their favor in Sept. 2014, and months later, in May 2015, they had another huge win when they received certification of their proposed class of musicians who recorded songs prior to 1972. SiriusXM appealed the certification, and the court stayed the case pending the ruling. The Ninth Circuit hasn't yet ruled in the case. - The Hollywood Reporter, 7/23/15...... Neil Young is once again taking aim at the Monsanto corporation in a new Facebook post and short video, which warns citizens about a "dark act up for a vote in the House of Representatives [that] takes away the rights of people to vote for or against things like GMO (genetically-modified seed) labeling in their states." Accompanying his political warning is a 10-minute documentary from his film company, Shakey Pictures, called Seeding Fear. The mini-doc details the experience of famer Michael White, one of the few farmers who successfully stood up to Monsanto in court and is legally permitted to speak about it. - Billboard, 7/23/15......

A director for the forthcoming documentary about the late innovative rocker Frank Zappa, which is due in 2017, has been named. Alex Winter, who famously starred with Keanu Reeves in 1989's Bill & Ted's Excellent Adventure, has directing credits that include Freaked and Forever as well as documentaries like Downloaded, which profiled Napster's Sean Parker and Shawn Fanning. The production will have exclusive access to the Zappa Vault, a collection of unseen visual and audio recordings, in addition to previously released video clips, interviews and concert recordings. Winter says that "our tale will be told primarily in Frank's own words; he will be our guide through this journey." In a statement, Zappa's widow, Gail Zappa, praised Winter and said "We couldn't be happier to be working with Alex, an extraordinary filmmaker in his own right." - The Hollywood Reporter, 7/23/15...... In other rock biopic news, actor Don Cheadle's new Miles Davis movie, Miles Ahead, will make its world premiere as the closing night film at the New York Film Festival, which runs from Sept. 25 through Oct. 11. Miles Ahead has been a long-time passion project for Cheadle, who stars as the jazz musician and directs for the first time. The film concentrates on Davis' reemergence in 1980 after his so-called "silent period" in the late 1970s. The film does not yet have distribution in North America. - AP, 7/22/15...... Bette Midler wrapped her Divine Intervention Tour with two London shows on July 18 and 19 with a total of $32 million grossed. The final performances of the pop diva's latest trek -- her first touring production since 2004 -- drew 22,991 fans and grossed $3.2 million, the second-highest gross on the tour. Midler's concerts were good for a fourth place in Billboard Box Office top tours list for July 14-20, behind the Grateful Dead, Taylor Swift and Kenney Chesney. - Billboard, 7/23/15...... Led Zeppelin has shared a stream for a previously unreleased version of their track "When The Levee Breaks," alternatively titled "If It Keeps On Raining." The alternate recording appears on the reissue of 1982 album Coda, released after drummer John Bonham's death, and set to be reissued in a remastered version by Page on July 31. This rough mix was recorded at London's Island Studios in Nov. 1970. - NME, 7/23/15...... Rolling Stones guitarist Keith Richards hosted a listening party for his upcoming solo album, Crosseyed Heart, on July 21 at Electric Lady Studios in New York's Greenwich Village. Crosseyed Heart, Richards' third solo effort, has been described as "a lot stronger than the lion's share of the Stones' '90s material," and is set to drop on Sept. 18. - Billboard, 7/22/15......

Drummer Alan White of the prog-rock band Yes says his band plans to soldier on after the recent death of bassist and sole constant Yes member Chris Squire. "It's certainly going to be hard without him, but he called me and asked me to keep everything going regardless of what happens," says White, who's been part of Yes since 1972 "So absolutely we're moving ahead. I'm gonna do it for him." And White says he's confident that after talking to the other members of Yes and from fan reaction following Squire's June 27 death from acute erythroid leukemia at the age of 67, few will have a problem with that decision to continue. "Everything has been pretty positive in that regard," White notes. "[The fans] are behind the band and want the band to keep moving forward here. It doesn't seem like anybody's kind of given up on the band, which is really encouraging and it'll help us move things forward. Things can't just stop, you know? We've got to maintain the Yes name and... meet the high standards of musicianship Chris created." Yes will embark on its Cruise To The Edge Tour in November in Miami, and also has a UK tour planned in the spring of 2016. The group released a new album, "Heaven & Earth," last year, but White thinks it will be awhile before Yes entertains recording again. "I think it's too early days yet to really venture into thinking like that," the drummer says. "We just want to get the band on an even keel first, I think, before we even think about writing new stuff." - Billboard, 7/21/15...... Could New Jersey governor and 2016 presidential hopeful Chris Christie be accused of a flip-flop? Interviewed by the conservative website LifeZette, Christie and his wife Mary Pat both immediately responded with "Bon Jovi" when asked "Bruce Springsteen or Jon Bon Jovi?" in a lightning round. Christie had previously declared his love for all things Springsteen in an interview with The Atlantic, where he claimed to have attended over 130 show in a 40-year period. In a statement, Jon Bon Jovi -- who admits his allegiance lies with democratic presidential candidateHillary Clinton -- confirmed he had given Christie approval to use his songs. "My friendships are apolitical," the rocker said, "and yes, I absolutely gave him permission to use my songs." Springsteen famously took a shot at Christie in 2014 in an appearance on Late Night With Jimmy Fallon with a song parody of "Born To Run" entitled "Governor Chris Christie's Fort Lee, New Jersey Traffic Jam." Gov. Christie had previously asked Springsteen to perform at his 2010 inauguration party, but the longtime Democrat declined. - Billboard, 7/22/15...... AC/DC drummer Phil Rudd was released on bail on July 20 after he was arrested just 10 days into his home detention sentence for drugs possession and threats to kill. A New Zealand newspaper reported that Rudd, 61, was hosting prostitutes at his home on North Island on July 18 when he was arrested again for carousing with the prositutes. He was ordered to appear in court on Aug. 3 to enter a plea to the charges, and will be required to undergo drug and alcohol testing upon police request. - New Musical Express, 7/20/15......
Singer/songwriter Kenny Loggins, who wrote and recorded the famous tune "House at Pooh Corner" and released an album based on the song, Return to Pooh Corner, in 1994, says he's planning a return to children's music. "It's the direction I want to take the rest of my career," Loggins says. "It's very comfortable for me; I feel very confident in that arena and I know what's needed. Right from the beginning I saw that most children's music is just unlistenable, and my goal was to make a record the parents would love as much as the children." Loggins says his new projects will include a new uptempo kids album, All Join In and a collection of lullabies that includes a new treatment of "Danny's Song," his hit with Jim Messina that also became a top 10 charting cover for Anne Murray. Loggins says he's currently shopping for labels. "My hope is to place the uptempo record and the lullaby record and maybe get a third-record deal." Loggins performs five songs on a new episode of the Disney XD animated series Penn Zero Part-Time Hero, which premiered on July 24. He'll also have a song in an episode of Disney's Phineas and Ferb that airs in September. - Billboard, 7/21/15...... Actor Alex Rocco, the veteran tough-guy actor with the gravelly voice best known for playing mobster and Las Vegas casino owner Moe Greene in the acclaimed 1972 film The Godfather, died on July 18 of as yet unnanounced causes. He was 79. Rocco, who studied acting with the late Leonard Nimoy, a fellow Boston-area transplant, also was the voice of Roger Meyers Jr., the cigar-smoking chairman of the studio behind "Itchy and Scratchy" on The Simpsons, and he played Arthur Evans, the father of Jeffrey Dean Morgan's character, on the stylish Starz series Magic City. Rocco also won an Best Supporting Actor Emmy in 1990 for his role in the short-lived CBS series The Famous Teddy Z, and also had regular roles on The Facts of Life, The George Carlin Show, Three for the Road, Sibs and The Division. - Yahoo News, 7/19/15...... Actor Theodore Bikel, a prolific stage and screen performer and political activist who created the role of Captain Georg Von Trapp in the original Broadway production of "The Sound of Music," died of natural causes on July 21 at UCLA Medical Center in Los Angeles. He was 91. Conversant in a number of languages, Bikel's background and versatility led to a wide, multinational range of roles. Often playing authority figures, the native of Vienna starred as a Dutch doctor in The Little Kidnappers (1953); a Germany submarine officer in The Enemy Below (1957); a French general in The Pride and the Passion (1957); Russian military men in Fraulein (1958) and The Russians Are Coming, The Russians Are Coming (1965); and a Hungarian phonetics expert in My Fair Lady (1964). Other memorable feature credits include The African Queen (1951), I Want to Live! (1958), See You in the Morning (1989), Crisis in the Kremlin (1992) and Shadow Conspiracy (1996). On television, Bikel made hundreds of appearances, co-starring as Henry Kissinger in the 1989 ABC miniseries The Final Days and guesting on shows as diverse as The Twilight Zone, Gunsmoke, All in the Family, Law & Order, JAG, Columbo and Star Trek: The Next Generation. He also had recurring roles on the primetime soaps Dynasty and Falcon Crest. - The Hollywood Reporter, 7/21/15.
The 2015 Newport Folk Festival, which is set for July 24-26 in Fort Adams State Park, R.I., will mark the 50th anniversary of Bob Dylan famously "going electric" with a closing-night Dylan tribute to be performed by a still-secret lineup of artists. On July 25, 1965, the famous 24-year-old folkie strode onstage in a black leather jacket and launched into a searing, distortion-filled, three-song electric set that brought boos from folk purists but thrilled others. After his controversial set, Dylan returned to play the Newport Folk Festival only once, in 2002. Festival organizers say there is a standing invitation for him to play whenever he wants, but he will not be performing this year. The Fender Stratocaster guitar he played that night was auctioned for nearly $1 million, the highest price ever paid for a guitar at auction. On July 14, a new book exploring the concert in detail by Elijah Wald, Dylan Goes Electric! Newport, Seeger, Dylan, and the Night that Split the Sixties, was published by Dey Street Books. - AP, 7/19/15......

With his remastering sessions for Led Zeppelin's final three albums, Presence, In Through the Out Door and Coda in the can and set for release on July 31, Jimmy Page says he's set to pursue a "new project" that will be a "live return." "The one thing I haven't been seen to be doing recently is playing guitar. So now I've got the opportunity to put all my drive into playing the guitar and working out what way to present myself next," Page recently told New Musical Express. "I think it's safe to assume that will be a new project. I don't know who with yet because I haven't had a chance to work on it, but I've got material that's written I want to revisit and well, it's an exciting time," he added. In Sept. 2014, Page revealed that he planned to start a new group that would perform career-spanning tracks from his back catalogue, along with "some new material." Page also said the remastered Led Zeppelin catalog represents "closure" to "the recording world, the studio world of Led Zeppelin." - New Musical Express, 7/17/15...... Just days after being sentenced to home detention for threatening to kill a man who used to work for him, former AC/DC drummer Phil Rudd has been arrested again in by authorities in New Zealand, who have not disclosed the reasons for the latest arrest. Rudd's latest arrest came on July 19 and he is currently behind bars, though his lawyer, Craig Tuck, says he is due to appear in court on July 20 for a bail application. Rudd was sentenced to eight months of home confinement on July 9 after pleading guilty to threatening to kill a former employee and possession of methamphetamine and marijuana. AC/DC is currently using Welsh drummer Chris Slade for its Rock or Bust album tour, but hasn't said whether it plans on replacing Rudd with Slade permanently. - AP, 7/19/15...... After revealing in March that he was releasing a new solo album, Pink Floyd's David Gilmour has released the tracklisting for the new LP, called Rattle That Lock and set for worldwide release on Sept. 18. In addition to the title track, Rattle That Lock's 10 songs include "5 A.M," "Faces Of Stone," "A Boat Lies Waiting," "Dancing Right In Front Of Me," "In Any Tongue," "Beauty," "The Girl In The Yellow Dress," "Today" and "And Then." His longtime writing partner Polly Samson contributes lyrics to the new album, which is co-produced by Gilmour and Roxy Music's Phil Manzanera. Gilmour also announced he'll play four U.S. dates in 2016 behind the new album, opening at L.A.'s Hollywood Bowl on Mar. 24, Toronto's ACC on Mar. 31, Chicago's United Center on Apr. 8 and Madison Square Garden in New York on Apr. 11. Before then, he'll tour the U.K. and Europe in September. - Billboard, 7/16/15......

Local Asbury Park, N.J., bar band Joe Grushecky and the Houserockers' set on July 18 at the Wonder Bar had a surprise guest, Bruce Springsteen, 15 minutes into the show. The Boss, who produced the band's 1995 album American Babylon, jammed with Grushecky on 15 songs, including "Racing in the Street," "Adam Raised a Cain," "Darkness on the Edge of Town," "Save My Love," "Atlantic City" and "Pink Cadillac." Thanks to rabid texting among those in the 300-capacity venue, it didn't take long before a crowd gathered on the sidewalk, trying to listen in to the show. Springsteen took notice, dedicating "Light of Day" -- and leading the through the chorus of classic "Land of 1,000 Dances" -- to the "people out in the street." Also performed that evening was "Code of Silence," a song co-written by Springsteen and Grushecky that won the pair a Grammy Award in 2004. - Billboard, 7/19/15...... One More For the Fans!, a new Lynyrd Skynyrd CD/DVD tribute set out July 24, features performances by surviving members of the seminal Southern Rock band along with 19 other artists, including Peter Frampton, Gregg Allman, Gov't Mule, John Hiatt, Trace Adkins, Alabama, Aaron Lewis and more. Coordinated by musical director Don Was, the concert took place on Nov. 12, 2014 at the Fox Theatre in Atlanta, the same venue where Skynyrd's 1977 live double-LP set One More From the Road was recorded. Lynyrd Skynyrd is currently on tour in North America, with dates booked into early October. - Billboard, 7/17/15...... Queen has announced it will release a deluxe 18-LP vinyl collection of all 15 of its studio albums on Sept. 25. Reported to be five years in the making, the remastered Queen Studio Collection box set will also come with a 108-page hardback book which features introductions to each album, quotes from Queen themselves, hand-written lyrics, rare photographs, memorabilia, and information on singles and videos. Also, a limited-edition Queen-themed record player manufactured by Rega will be available to coincide with the box set. "Queen always had a special fondness for vinyl, the medium in which they first began to create, around 1970," the band said in a press release. "As a matter of principle, every Queen studio album was offered at the time of original release on vinyl, even well into the era when CDs had taken over as the medium of choice for most of the public," it added. - NME, 7/16/15...... In related news, '70s rockers the Faces will release a career-spanning vinyl box set of all four of its studio albums, as well as a fifth disc of non-LP singles. 1970-1975: You Can Make Me Dance, Sing or Anything is named after the band's final single and will also feature a variety of extras, such as outtakes and rehearsal recordings. Due out on Aug. 28, the set will feature the Faces' four studio efforts, 1970's First Step, 1971's Long Player and An Nod Is as Good as a Wink...to a Blind Horse, and 1973's Ooh La La. The set will also be available on compact disc. - NME, 7/19/15......
A new Sly & the Family Stone MP3 box set, Live At The Fillmore East October 4th & 5th, 1968, documents four concerts by the famous '70s funksters just 10 months prior to their legendary 1969 Woodstock performance. Dropping on July 17, the set features four shows at the legendary New York venue that capture the group at the height of its powers. The band's label, Epic, had planned to release a live album from the Fillmore shows in 1969, but tabled those plans in favor of a new studio album with the band's next single, "Everyday People," was a smash. The recordings subsequently became widely circulated bootlegs but appear in pristine form on Sony Legacy's new four-disc set, whose booklet includes comments by surviving members of the group. - Billboard, 7/16/15...... Gene Simmons of Kiss, who happens to be a friend of 2016 Republican presidential contender Donald Trump, appeared on CNN Tonight with moderator Don Lemon on July 15 to discuss Trump's controversial campaign so far. While he joked that asking him about presidential politics was like "people asking Jeb Bush about what he thinks of Led Zeppelin," Simmons did say that Trump has been "ungentlemanly" and is "better and smarter" than his recent comments suggest. "Fear creates all times of havoc. Sometimes it creates hate," Simmons said about Trump's comments regarding Mexican immigrants. Regardless, Simmons called Trump a great father, a friend and a "straight shooter." The shock-rocker also had a few kind words for Democratic candidate Hillary Clinton -- "She has a lot to say and a lot to offer." - Billboard, 7/16/15...... Neil Young has been fined $10,000 after his 23-song set went past a city noise curfew in the Detroit-area DTE Energy Music Theatre in Clarkston, Mich., on July 14. Young's encore of two songs, "Don't Be Denied" and "Roll Another Number," lasted 10 minutes past the mandatory 11 p.m. curfew and triggered a $1,000-per-minute fine. The venue is in close proximity to residential areas and the curfew has been in place since the early 2000's. Meanwhile, Young has announced he is withdrawing his music from all streaming services, saying "I don't need my music to be devalued by the worst quality in the history of broadcasting." In a post on his Facebook page, the folk-rocker said: "Streaming has ended for me. I hope this is ok for my fans. It's not because of the money, although my share (like all the other artists) was dramatically reduced by bad deals made without my consent. It's about sound quality. I don't need my music to be devalued by the worst quality in the history of broadcasting or any other form of distribution. I don't feel right allowing this to be sold to my fans. It's bad for my music. For me, It's about making and distributing music people can really hear and feel. I stand for that. When the quality is back, I'll give it another look. Never say never." Young has spent the better part of the past two years pushing adoption of high-fidelity audio, and as of July 15 his music was still available to stream on Spotify, Pandora and Apple Music. - Billboard, 7/15/15......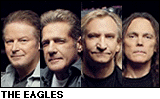 The John F. Kennedy Center for the Performing Arts in Washington, D.C., announced on July 15 that Carole King and the Eagles will be among the six honorees of the 2015 Kennedy Center Honors. Also recognized with the honor this year will be actresses Rita Moreno and Cicely Tyson, Star Wars creator George Lucas, and acclaimed music director Seiji Ozawa. The Kennedy Center Honors culminates in a gala performance Dec. 6 in Washington, featuring top entertainers. The show will be broadcast Dec. 29 on CBS. - AP, 7/15/15...... Prolific rock songwriter and producer Buddy Buie, known for his collaborations with the '60s band Classics IV and '70s Southern Rock hitmakers The Atlanta Rhythm Section, died on July 18 in Dothan, Ala., after suffering a heart attack. He was 74. After an initial success producing and writing hits for the Jacksonville, Fla., quintet Classics IV, which charted four Top 40 hits in 1968 and 1969 including "Spooky," "Stormy," "Traces" and "Everyday With You Girl," Buie hooked up with the Atlanta Rhythm Section in 1974, becoming its manager and co-writing several of their hits. Buie was a profilic songwriter, penning 340 songs in the BMI catalog, nearly all of them crafted in Eufaula, Ala., on Thomas Mill Creek, where he had a small fishing trailer. An Alabama native who spent most of his songwriting career in Atlanta, Buie was inducted into both the Alabama Music Hall of Fame and the Georgia Music Hall of Fame. His songs were covered by such diverse artists as Wynonna Judd, Garth Brooks, Gloria Estefan, Travis Tritt, David Sanborn, Carlos Santana and John Legend, and his music also appeared in several films and TV shows, including Lost in Translation, Just Like Heaven and The Fighter. "Just last week Buddy shared his enthusiasm, and support, for the band, saying he wanted to come hear the new songs we added to the show. We will miss Buddy's contributions, musically, professionally, and most of all personally," The Atlanta Rhythm Section posted on its official Facebook page on July 18. - RNN/AP, 7/19/15.

Paul McCartney issued a statement on July 10 speaking out against Britain's new Tory government, which has proposed the 2004 Hunting Act be amended to allow the return of fox hunting. "The people of Britain are behind this Tory government on many things but the vast majority of us will be against them if hunting is reintroduced," Sir Paul said. "It is cruel and unnecessary and will lose them support from ordinary people and animal lovers like myself," he continued. A day earlier, the Conservatives proposed an amendment which would allow foxes to be hunted if it was done in order to protect other animals, and the pack could be allowed to flush a fox out of hiding but not kill it. The proposals will be voted upon in Parliament on July 15. Also on July 9, Queen's Brian May slammed the pro-hunting group Countryside Alliance in a debate with its representative Jim Barrington on BBC Newsnight, and later labeled them as "a bunch of lying bastards." "There is no justification for the hunting of foxes on the grounds of control of foxes," the Queen guitarist and animal activist said. "They breed them to hunt, it's all about people out there trying to catch foxes for fun, they like causing pain and this is what [Prime Minister David] Cameron is endorsing." - New Musical Express, 7/10/15......
Meanwhile, Rod Stewart is livid that a photo of him wearing a seal skin coat is being used in an ad for the controversial industry. Stewart posted on his Facebook page on July 14 that as he was in St. John's, Newfoundland, Canada, to play a concert he stopped in a store to pick up capes for some of his crew, and that he obliged the store's manager to pose for a photo wearing a seal skin jacket. Stewart says he regrets that he didn't check what the jacket was made of and is upset the photo is being used as an advertisement for an industry he does not support. But the Always in Vogue store's manager, Darren Halloran, claims Stewart and his entourage were indeed informed and it's possible he wasn't aware of the politics surrounding the seal industry. Stewart headlined an outdoor summer festival in St. John's on July 11. On July 14, Stewart appeared on CBS's Late Late Show with James Corden and candidly recalled tales of his rowdy tour days in the 1970s with the Faces. "We were outrageous with the Faces. In what way? Drinking and a shagging. And a drinking and a shagging. That's what we did. And smashing up hotel rooms," the 70-year-old said. With Corden accompanying, Stewart also performed his Cat Stevens-penned hit "The First Cut Is the Deepest," his 1979 smash "Do You Think I'm Sexy," and "Ooh La La," a Faces classic from 1973. - The Canadian Press/Billboard, 7/15/15...... A double-breasted black woolen jacket worn by Ringo Starr in the 1965 Beatles movie Help! is being auctioned by Boston-based RR Auctions from July 16 through July 23. Starr's dapper jacket is among nearly 500 items for sale in a "Marvels of Modern Music" online auction, including a 1971 letter written by Doors frontman Jim Morrison from Paris to a couple in Beverly Hills, Calif., and a 1980 custom-designed Hamer electric guitar used by Johnny Ramone. - AP, 7/9/15...... In an essay published Rolling Stone magazine, Tom Petty says he regrets using the Confederate flag in the 1980s during his Southern Comfort Tour and calls it "downright stupid." While Petty said he grew up in Gainesville, Fla., where the flag was the "wallpaper of the South," he asks his fellow Southernors to take a step back and ask themselves what that symbol looks like to African-Americans. "The way we're losing black men and citizens in general is horrific," he writes. "What's going on in society is unforgivable. As a country, we should be more concerned with why the police are getting away with targeting black men and killing them for no reason. That's a bigger issue than the flag." - Billboard, 7/14/15......
Former Pink Floyd member Roger Waters has unveiled a trailer for his upcoming concert film, Roger Waters The Wall. First screened at the 2014 Toronto International Film Festival, the film will be released in theateres worldwide for one day only on Sept. 29. It follows Waters' "The Wall Live Tour," which ran between 2010 and 2013 and was seen by nearly four million people. It was the largest worldwide tour ever undertaken by a solo artist and was the first time any Pink Floyd member had played their 1979 concept album The Wall in two decades. Meanwhile, Waters is scheduled to headline the 2015 Newport Folk Festival, which runs from July 24-26 in Fort Adams State Park, R.I. It will be his first peformance ever at the legendary festival, and his first live show since Sept. 2013. - New Musical Express, 7/13/15...... Las Vegas' Clark County Coroner issued a statement on July 13 saying an autopsy sought by two of B.B. King's 11 adult children shows the cause of death was Alzheimer's disease with other physical conditions. Daughters Karen Williams and Patty King had alleged that King's business manager, LaVerne Toney, and his personal assistant, Myron Johnson, hastened their father's death through poisoning. Brent Bryson -- a lawyer for King's estate, Toney and Johnson -- called the claims defamatory and libelous. The ruling by the coroner closes the official investigation of the death of King, who died on May 14 while in hospice care at his Las Vegas home at age 89. - AP, 7/13/15...... NBC has cast newcomer Alvia Lind, age 7, to portray Dolly Parton in its upcoming Coat of Many Colors movie about the country music icon. Based on Parton's humble upbringing, Coat of Many Colors is a family-oriented faith-based story about the incidents in Parton's and her family's life around the time she was 9 years old. The movie is set in the Tennessee Great Smokey Mountains in 1955. Lind, whose acting credits include the Lifetime Will Ferrell movie A Deadly Adaption as well as Masters of Sex and Transparent, says she was surprised when Parton herself called to inform her she had gotten the part after a call-back audition. - The Hollywood Repoerter, 7/13/15...... In other country music news, country artists Kris Kristofferson, Charley Pride and Jim Lauderdale were honored on July 11 for their life-long musical contributions at the 32nd Annual American Eagle Awards during a Nashville trade show gathering of the National Association of Music Merchants. Rosanne Cash and the Oak Ridge Boys performed in celebration of this year's honorees. - AP, 7/12/15...... The BBC announced on July 10 that it will no longer play or use music from Neil Young, The Doors, Journey or Bonnie Raitt after those artists withdrew from the UK's Mechanical Copyright Protection Society (MCPS), no longer wishing to be accept the society's licensing agreements. The BBC's legal department says the organization had no means of paying those artists when their songs were broadcasted and due to fear of copyright infringement, will not be able to do so until an agreement is reached with their publishers. As well as the music by the artists, the BBC have also blacklisted any covers of their songs by other artists or tracks that sample their music. Wixen Music, the rights representative of these artists, eleased a statement in response to the news saying: "The BBC can use Neil Young and The Doors any time they negotiate a license with us to do so in a given programme. All we are saying is that we wont pre-approve uses or fees if the clients have not had an opportunity to review and approve the uses and fees. In the USA, where these artists are based, TV uses are approved and fees negotiated by the artists and songwriters, or their representatives, and our clients are not used to blanket pre-agreed uses and fees." - NME, 7/10/15......

Joan Jett has issued a statement denying she had any knowledge of a recent claim by her former Runaways bandmate Jackie Fox that she was once raped by the Runaways' manager Kim Fowley after a roadie insisted she take a Quaalude pill and did so while Jett and others watched. "Anyone who truly knows me understands that if I was aware of a friend or bandmate being violated, I would not stand by while it happened," said Jett in a statement. "For a group of young teenagers thrust into 70s rock stardom there were relationships that were bizarre, but I was not aware of this incident. Obviously Jackie's story is extremely upsetting and although we haven't spoken in decades, I wish her peace and healing," added Jett, who was inducted into the Rock & Roll Hall of Fame in April. Kim Fowley died of bladder cancer in Jan. 2015. - Billboard, 7/10/15..... Guitarist Billy Zoom of the legendary late 70's L.A. punk band X revealed on July 9 that he is battling bladder cancer and is set to begin chemotherapy later in July. Zoom, 67, is known for his "punkabilly" riffs, wide stance, famous coif, and constant onstage grin. The announcement stunned X fans who have come to enjoy an ongoing succession of X reunion tours that have lasted far longer than the group's original tenure did. In the first day of a GoFundMe campaign to raise money for Zoom's treatment, over 700 donors pledged more than $40,000 toward the stated goal of "$50,000 to Help Billy Zoom Kick Cancer's Ass." Although X has undertaken at least eight national U.S. tours since 1998, they haven't recorded any new material as a unit during that 17-years-and-running resumption. - Billboard, 7/10/15...... Kinks guitarist and co-founder Dave Davies has announced he'll perform a rare concert at London's Islington Assembly Hall on Dec. 18, 2015. Davies will be performing solo songs from his several critically acclaimed albums, hits and Kinks classics which showcase his unique writing style along with the revolutionary guitar sound he created and such classics as "You Really Got Me." Davies' band will feature guitarist Jonathan Lee, bassist Tom Currier, and drummer Dennis Diken of the Smithereens. Tickets went on sale on July 13. - Noble PR, 7/10/15...... Music City Mayhem "Female Rock Vocalist of the Year" and bassist extraordinaire Jasmine Cain has been nominated for Best Alternative Rock Band for the 9th Annual Nashville Independent Music Awards (NIMA). NIMA9 will take place at 3rd & Lindsley (818 3rd Ave S.) on Aug. 29. The NIMA nomination highlights a breakout year for Cain, who is set to self-release her 5th studio album, White Noise, on July 24. Cain will embark on a 31-date US tour on July 17 in Indianapolis, opening for Night Ranger. The tour continues through Nov. 21. - 1888 Media, 7/13/15...... Songwriter/producer/composer Michael Masser, who worked with such artists as Whitney Houston, Diana Ross and Gladys Knight, died in Rancho Mirage, Calif., on July 9. He was 74. Masser's compositions included Houston's "The Greatest Love of All," Ross' "The Last Time I Saw Him" and "Tonight I Celebrate My Love For You" by Roberta Flack and Peabo Bryson. In 2007, he was inducted into the Songwriters Hall of Fame. His first big hit came with Ross' chart-topping recording of "Touch Me In the Morning," which he co-wrote and co-produced. That was followed with Ross' "Theme from 'Mahogany' (Do You Know Where You're Going To?)," which he co-wrote with Gerald Goffin and also hit No. 1 on the Billboard Hot 100 and was nominated for the Academy Award for Best Original Song. After learning of his passing, Diana Ross posted a remembrance on Twitter the following day: "Michael Masser. so many memories He will live on. through his beautiful songs Touch me in the morning, It's my turn Theme from Mahogany." - Billboard, 7/10/15...... John Vickers, a Canadian-born opera singer nicknamed "God's tenor" for his inimitable voice and strong Christian beliefs, died on July 10 in the Canadian province of Ontario after a struggle with Alzheimer's disease. He was 88. Born in Prince Albert, Saskatchewan, in 1926, Mr. Vickers sang as a child in church choirs and aspired to study medicine before winning a scholarship to the Royal Conservatory of Music in Toronto. He made his Royal Opera debut in 1957, and the following year he performed at Germany's Bayreuth festival, going on to become one of the world's leading performers of Richard Wagner. From 1960, he was a regular at New York's Metropolitan Opera, where his signature roles included Benjamin Britten's "Peter Grimes." - AP, 7/13/15......

Omar Sharif, the dashing Egyptian-born actor known for his roles in such epic films as Lawrence of Arabia and Doctor Zhivago, died on July 10 in Cairo after suffering a heart attack. He was 83. With his dark eyes, debonair demeanor and exotic accent, Mr. Sharif was considered one of the most handsome men on the planet, his looks getting as much attention as his acting ability. He earned an Oscar nomination for his supporting role in Lawrence of Arabia and won a Golden Globe Award for it and Dr. Zhivago. His other film credits include the parody film Top Secret! created by the Airplane! team, and he appeared as the Sorcerer in a production of Gulliver's Travels. In the 1990s, he had both a perfume and a brand of cigarettes named after him. "My great friend Omar Sharif has passed away. I will always miss him. He was one of the best," tweeted his friend Antonio Bandaras, who starred with Mr. Sharif in 1999's The 13th Warrior. - CNN, 7/10/15...... Longtime Oakland Raiders quarterback Ken Stabler, nicknamed "The Snake" for his ability to elude defensive players, died on July 9 in Gulfport, Miss., after a battle with colon cancer. He was 69. A native of Foley, Ala., Stabler played collegiately under legendary head coach Paul "Bear" Bryant at the University of Alabama. He led the Crimson Tide to an undefeated season in 1966 and was an All-American in 1967. Stabler was also a four-time Pro Bowl selection and was named the NFL's Most Valuable Player in 1974, when he led the league in touchdown passes with 26. Prior to the 1980 season, Stabler was traded to the Houston Oilers, where he played for two seasons before finishing his NFL career for three seasons with the New Orleans Saints from 1982-84. In his professional career, Stabler threw for 27,938 yards, 194 touchdowns and 222 interceptions. After Stabler retired from the NFL, he worked as a color commentator for CBS NFL telecasts and also called Alabama games on the radio until 2009. "When you think about the Raiders you think about Ken Stabler. Kenny loved life. It is a sad day for all Raiders," former Oakland Raiders head coach John Madden said in a statement. - Yahoo News, 7/10/15.
A New Hampshire radio station has made available all three shows from the Grateful Dead's sold-out three night run of Fare Thee Well concerts on the SoundCloud.com website. Radio station 93.5 WMWV compiled the performances, which will be released on Nov. 20 in a variety of formats, including 12 CDs and seven DVDs or Blu-ray discs. The Grateful Dead played their final ever show on July 5 at Chicago's Soldier Field on July 5, teaming up with Phish guitarist Trey Anastasio for the gigs, replacing frontman Jerry Garcia. Soldier Field was also the venue which the band played it's last show with Garcia before his August 1995 death of a heart attack during his stay at a drug rehabilitation facility in California. The remainder of the band (Bob Weir, Phil Lesh, Mickey Hart and Bill Kreutzmann) had not performed live under the name since the "Fare Thee Well" shows, instead touring as The Dead or The Other Ones. - Billboard/New Musical Express, 7/9/15......

AC/DC drummer Phil Rudd was sentenced to eight months of home detention by a New Zealand judge on July 8 after the musician pleaded guilty to threatening to kill a man who used to work for him, along with possession of methamphetamine and marijuana. Rudd, 61, was sentenced in Tauranga District Court on New Zealand's North Island, and could have faced up to seven years in prison on the threatening to kill charge. He pleaded guilty to the charges in April, acknowledging in a court summary of facts that he'd offered large amounts of cash, vehicles and a house to an associate after asking him to have the victim "taken out." He also acknowledged that he'd directly said to the victim he was going to kill him. Rudd has since been replaced by former AC/DC drummer Chris Slade in the band's current line-up. - AP, 7/8/15...... A member of The Who's live band who often plays keyboards on stage has posted on the band's official website that The Who stepped into replace Prince at the 2015 Glastonbury Festival just one month before the show, and that their headline set was "sabotaged" by an unnamed individual who fiddled with the band's equipment at the concert. "Not many know that we were a last-months addition to the show, replacing Prince who decided not to come this year," the June 28 blog post reads. It also says that "we found someone had sabotaged the carefully-tested audio connections for much of our gear...We've never seen that before, but we're good at plugging things in, so all damage was repaired in time." The blog also goes into detail with guitarist Pete Townshend and singer Roger Daltrey's own frustrations with their performance on the night, though not everyone agreed with Townshend's feeling that the gig was "one of the very worst the band had ever played." The Who headlined the Pyramid Stage on June 28, the final night of Glastonbury 2015 with a set that finished with Townshend mocking the previous night's headliner, rapper Kayne West, who boasted he was "the biggest rock star in the world." - NME, 7/9/15...... A forthcoming live television production of the 1978 smash movie Grease has tapped actor Aaron Tveit of Graceland to portray Danny Zuko, the role made famous by John Travolta in the film. Grease: Live, set to air on the Fox network on Jan. 31, 2016 at 7:00 p.m. EST, will also star Big Time Rush's Carlos PenaVega as Kenickie, played by Jeff Conoway in the movie. Tveit is an accomplished theater actor who starred in Catch Me If You Can and created the Pulitzer Prize-winning Broadway musical "Next to Normal." His TV credits include starring in USA Network's Graceland as well as the feature film adaptation of "Les Miserables." - Billboard, 7/9/15...... The Rolling Stones will release a limited edition 12" 45 rpm single of their influential 1965 single "Satisfaction" on July 10, ABCKO Records, which owns the rights to the band's pre-1971 recordings, announced on July 8. July 10 also marks 50 years to the day that "Satisfaction" topped Billboard's Hot 100. The new single will feature two tracks, "The Under Assistant West Coast Promotion Man" and "The Spider and the Fly," on the flipside. Meanwhile, the band says it is "dumbfounded" that an exhibition poster for its upcoming "Exhibitionism" exhibit at London's Saatchi Gallery in 2016 has been banned from London subway stations. The poster, which depicts a scattily-clad woman with the band's iconic logo positioned at her crotch, was rejected by advertising regulators who deemed it too risque to display, and a spokesperson for the band calls it a "rather silly decision." "Perhaps something to do with the fact that it's the Rolling Stones and controversy still seems to follow them everywhere," he said. Instead of the planned poster, London stations and bus stops will see an altered version featuring the logo positioned over the woman's belly button instead.
In other Rolling Stones news, guitarist Keith Richards has confirmed he'll release Crosseyed Heart, his first solo effort in 23 years, on Sept. 18 via Virgin EMI. The first single from the 15-track album, "Trouble," will be released on July 17. "I had a ball making this new record and working with [drummer] Steve Jordan and [guitarist] Waddy Wachtel again," Richards said. The record will feature contributions from the Stones' late saxophonist Bobby Keys, who died in December 2014. Meanwhile, Rolling Stones drummer Charlie Watts made a surprise appearance the Detroit Jazz Show on July 7, sitting in with Band 2, a group led by Stones touring saxophonist (and Detroit native) Tim Ries and also features Stones bassist Darryl Jones. Watts, sporting a black leather jacket, a red sweatshirt and a smile, was introduced by Ries as "a new young drummer just on the scene" and joined the group for renditions of the 1930s standards "For All We Know" or "All Or Nothing At All," both of which were popularized by Frank Sinatra. - Billboard/New Musical Express, 7/8/15...... An attorney for Joni Mitchell has stated in court documents released on July 7 that the iconic folk-rock singer, who was was hospitalized due to a stroke and brain aneurysm in March, is now talking and "is expected to make a full recovery." In the new court documents related to the singer's conservatorship, Mitchell's attorney Rebecca J. Thyne described visiting her client at home on June 26: "When I arrived she was seated at her kitchen table feeding herself lunch. She also told me that she receives excellent care from caregivers round-the-clock. It was clear that she was happy to be home and that she has made remarkable progress. She has physical therapy each day and is expected to make a full recovery." The purpose of the documents was that Thyne recommended that Michell's longtime friend Leslie Morris (who has been acting as her temporary conservator) be officially appointed her conservator. According to Thyne, Mitchell should be judged to lack the capacity to give informed consent for medical treatment. The news of Mitchell's condition comes after her longtime friend David Crosby said in June that the 71-year-old singer-songwriter was not speaking. - Billboard, 7/7/15...... Rock drummer Bruce Rowland, whose prolific career included session work for a long list of artists as well as stints with Fairport Convention and Joe Cocker's Grease Band, has died in a hospice at the age of 74. Rowland joined the Grease Band in 1969, while they served as Cocker's backing band, and was part of the lineup for Cocker's performance at Woodstock as well as his second solo LP, Joe Cocker! Cocker and the Grease Band split in 1970, but Rowland remained in the lineup for the band's own self-titled studio effort the following year. He remained busy after leaving the Grease Band, booking a string of session dates and filtering through Ronnie Lane's Slim Chance. He entered Fairport Convention's orbit during the turbulent recording of 1972's widely bootlegged Manor Album, eventually becoming a full-fledged member after drummer Dave Mattacks quit the group in 1975. - UltimateClassicRock.com, 7/1/15......

As Ringo Starr turned 75 years old on July 7, the famous Beatles drummer received many messages of birthday love from his fellow famous friends, including Paul McCartney, Yoko Ono, Steven Tyler, Mickey Dolenz and Paul Stanley. "Happiest of birthdays to @ringostarrmusic on this special day. It's my Dad's too - he would have been 113!," Paul McCartney posted on Twitter. "Happy Birthday, Ringo! And Many, Many moreLet us count the ways. How we love you. From an old acquaintance, yoko," tweeted John Lennon's widow Yoko Ono. Meanwhile, Yoko Ono has commented on alleged ISIS terrorist Mohammed Emwazi, who has been dubbed "Jihadi John" after acquiring his nickname from John Lennon. Speaking to the London Observer, Ono said: "I thought that was very distasteful... I'm not going to let them destroy [the memory of] John Lennon or The Beatles." In February, intelligence forces revealed that the Kuwait-born Emwazi is the man behind the Jihadi John guise, who is thought to be responsible for the beheadings of many Westerners. Previously, Ringo Starr criticized the nickname, saying: "It's bullshit. What [ISIS] are doing out there is against everything The Beatles stood for. If we stood for anything we never stood for that. The four of us absolutely stood for peace and love." - Billboard/NME, 7/7/15...... Legendary promoter/producer Jerry Weintraub, who promoted shows for such superstars as Frank Sinatra, Bob Dylan, Dolly Parton and the Beach Boys and produced such hit films as Nashville, Diner, Oh, God!, The Karate Kid and Ocean's Eleven, died at his home in Palm Springs, Calif., on July 6 of as yet undisclosed causes. He was 77. The steely, hard-charging Bronx-raised Weintraub was wildly successful in a ranging entertainment career that spanned over 50 years, and also produced several TV programs. His foray into movies came after a Weintraub-produced John Denver performance where he met director Robert Altman, who sent him a prospective project: Nashville. The 1975 film went on to garner five Oscar nominations, including Best Picture. In addition to his entertainment industry endeavors, he held large real estate investments and such ventures as an Elvis Museum in Tokyo, as well as a spa in Beverly Hills. - The Hollywood Reporter, 7/6/15...... Songwriter Roy C. Bennett, who penned hits for such acts as Elvis Presley, Frank Sinatra, Carl Perkins and Perry Como, died on July 2 in Queens, N.Y. He was 97. With his songwriting partner Sid Tepper, the duo published over 300 songs and wrote more than 40 tracks for Presley alone, including almost half of the massively successful Blue Hawaii soundtrack. In 2002, they were honored in Memphis for their contributions to Presley's career. Bennett-Tepper also wrote songs covered by the Beatles, Eartha Kitt, Duke Ellington, Marty Robbins and Wayne Newton, among others. Mr. Bennett started his songwriting career at the age of 11, teaming with Tepper from the start. Tepper died this past April at the age of 96 of natural causes. - Billboard 7/9/15.
The Grateful Dead's final three 50th anniversary Fare Thee Well shows at Chicago's Soldier Field on July 3, 4 and 5 drew recognition from Pres. Barack Obama and New York's iconic skyscraper the Empire State Building. Prior to the band's July 3 show, Pres. Obama sent a message of well wishes, writing: "Here's to fifty years of the Grateful Dead, an iconic American band that embodies the creativity, passion, and ability to bring people together that makes American music so great. Enjoy this weekend's celebration of your fans and legacy. And as Jerry [Garcia] would say, 'Let there be songs to fill the air.'" Meanwhile in the Big Apple, the Empire State Building turned red, white and blue, in observance of the Fourth of July holiday, with a "swirl of the color spectrum" to approximate the Grateful Dead's tied-dyed ethic. "The Empire State Building has long recognized the historic and cultural significance of the Grateful Dead and asked me to do this show for the band's highly anticipated reunion and final shows of GD50," says award-winning lighting designer Marc Brickman. "It's a once in a lifetime experience." The first of the three Chicago shows kicked off on July 3 shortly after 7:00 p.m. CDT as the Dead's "core four" -- Bob Weir, Phil Lesh, Mickey Hart and Bill Kreutzmann -- kicked off a three-night run they say will be their final shows ever, augmented by Phish guitarist Trey Anastasio and keyboardists Bruce Hornsby and Jeff Chimenti. The mood was rowdy and energetic but peaceful and relatively calm, as the fans rushed in to both celebrate one more time and bid farewell. The attendance of 70,764 shattered Soldier Field's post-renovation attendance record of 67,936 set by U2's 360 Tour in 2009. - Billboard, 7/4/15......
Billy Joel married his fourth wife, former Morgan Stanley executive Alexis Roderick, in an intimate surprise ceremony on July 4 at his estate in Long Island, N.Y. "They surprised guests at their annual July 4th party," a spokesman for Joel told People magazine. The couple, after meeting at a restaurant, have been together since 2009 and are expecting their first child together, a baby girl, later this summer. Joel was previously married to Elizabeth Webber, Christie Brinkley and Katie Lee. Meanwhile, Joel set a record for most performances by a single artist at Madison Square Garden with his 65th show on July 1, besting his onetime touring partner, Elton John. The Piano Man performed an energetic two-hour set for the 20,000-strong crowd of older and younger fans alike, rocking out on such smash hits as "Uptown Girl," "We Didn't Start the Fire," "It's Still Rock and Roll to Me" and "Only the Good Die Young." "I didn't know I'd be here 65 times, amazing," Joel said. "I want to thank you very much for making this possible." Joel, 66, has been performing at MSG once a month since 2014. John, 68, previously had the MSG record with 64 performances, and Joel paid tribute to his friend by singing "Goodbye Yellow Brick Road" as yellow lights beamed from the stage. - Billboard/AP, 7/4/15...... Former Commodores principal and '80s solo superstar Lionel Ritchie has scored his first UK No. 1 album in 23 years following his successful performance at the 2015 Glastonbury Festival. The Definitive Collection by Lionel Ritchie & The Commodores was released in 2003 and previously reached N. 10 on the UK's Official Chart upon its release. It has now made its first Top 40 re-entry in six years. "I was overwhelmed performing at Glastonbury in front of all those people and for the fans to make the album Number 1 is unbelievable," Richie told OfficialCharts.com. "The UK has always been a special place for me, thank you, I love you all." - New Musical Express, 7/5/15......
Aerosmith frontman Steven Tyler has released a video for "Love Is Your Name," a track from his forthcoming country-tinged LP which is likely due in 2016 or possibly a few months earlier. In the video, the 67-year-old Tyler is still rocking his made-up androgynous style but now surrounds himself with a band of roaming county Gypsies, rocking out in an idyllic prairie somewhere unknown as a gorgeous blonde 20-something makes her way to his front door. Tyler relocated to Nashville to begin work on the album earlier this year. - Billboard, 7/3/15...... Bruce Springsteen made a surprise appearance onstage at Brian Wilson's summer US tour made its way to Holmdel, N.J., on July 1. The Boss at first stayed off to the side of the PNC Banks Arts Center, singing backup for "Barbara Ann," but was eventually goaded onstage to sing the Beach Boys classic "Surfin' USA" with Wilson. The crowd went wild as Springsteen strapped on a guitar and took to the stage, but he immediately left as soon as the song was over. Wilson's US tour is set to wrap on July 12, and according to an official statement, his UK tour has been postponed until 2016 due to the success of his biopic Love and Mercy. - Billboard, 7/2/15...... "Corrine, Corrina," a famous blues song written by Armenter "Bo Carter" Chatmon back in 1928, is the subject of a new lawsuit filed in Georgia against Rod Stewart, Universal Music and Capitol Records. Although the song is old enough that it borders on being in the public domain, the heirs of Chatmon's estate are claiming Stewart's inclusion of the similarly titled song "Corrina, Corrina" on his 2013 album Time is copyright infringement. The complaint asserts that the two songs are "nearly identical" and "contain substantially similar defining compositional elements, including, but not limited to lyrics, melody, rhythm, tempo, meter, key, and title." The suit also contains a racial dimension by noting Chatmon was "the son of an ex-slave" and says that the song is protected by copyright registrations in 1929 and 1932 on two different versions of "Corrine, Corrina." Curiously, besides nodding to the longstanding fame of "Corrine, Corrina," the lawsuit makes no mention of whether the many musicians who have covered the song over the years have made licensing payments. Since being recorded, the 12-bar song has become somewhat of a standard with covers by Bob Dylan, Eric Clapton, Willie Nelson, Big Joe Turner and Conor Oberst, among others. - The Hollywood Reporter, 7/2/15......

In a new interview with Esquire magazine, Paul McCartney admitted he felt "frustrated" by the change in public perception of his late Beatles bandmate John Lennon following his death. "Post-Beatles George [Harrison] did his record, John did his, I did mine, Ringo [Starr] did his. We were equal. When John got shot, aside from the pure horror of it, the lingering thing was, OK, well now John's a martyr. A JFK," Sir Paul said. "So what happened was, I started to get frustrated because people started to say, 'Well, he was The Beatles'. And me, George and Ringo would go, 'Er, hang on. It's only a year ago we were all equal-ish'." He went on to say that John "did a lot of great work" but he "also did a lot of non-great work." "So whilst I didn't mind that -- I agreed with it -- I understood that now there was going to be revisionism. It was going to be: John was the one," he added. Elsewhere in the interview, McCartney reveals that he had a crush on Queen Elizabeth II as a child. Macca recalled the light-hearted memory, saying: "When we grew up she was a babe." He also rejected the idea of retiring and says he's seen too many people stop working and "expire" straight away. "Sit at home and watch telly? Gardening, golf... no thanks... I still enjoy writing, I still enjoy singing. What am I gonna do? You see so many people who retire and then immediately expire." - NME, 7/5/15...... In other Beatles news, a postcard autographed by members of the Fab Four went up for auction by Lelands auctioneers on July 1, and swiftly reached a top bid of $12,636 after less than 24 hours. Also up for sale is a collection of signed Apple Records checks from three out of the four Beatles: John Lennon, George Harrison and Ringo Starr, one of Paul McCartney's signed guitars, and an exact replica of Ringo Starr's drum kit. - NME, 7/2/15...... At a launch party at the Saatchi Gallery on London's Kings Road for their forthcoming memorabilia exhibition "Exhibitionism" on July 2, the Rolling Stones said in a video message that they are "not interested" in splitting up yet. "People have said we're splitting up since every tour from about 1975," said guitarist Keith Richards. If anybody should be interested in when we're going to quit, it should be the Stones, and they're not particularly interested in doing so." Fellow guitarist Ronnie Wood also chimed in: "The exhibition is an insight into an ongoing machine and institution that will never stop rumbling. We didn't get into this exhibition with the thought of retiring. It's just another input into the travelling circus." Although no precise memorabilia for 'Exhibitionism' has been confirmed, the launch hinted at exhibits that will be on display, with photos of items set to be included such as a fake-fur jacket Richards wore on tour in 1994, and a Gibson Firebird III guitar played by late guitarist Brian Jones at London's Royal Albert Hall in 1966. Tickets for the exhibit will go on sale July 11. The band weren't at the launch, as they are still on tour in North America, which ends at Le Festival D'ete in Quebec on July 15. - NME, 7/3/15......
A rare test pressing of Bob Dylan's classic 1975 LP Blood on the Tracks is on sale at LA's Amoeba Records for $12,000 and the dealer says it's "the most expensive piece Amoeba has ever had for sale." The test pressing was among a recently purchased album collection of 4,000 that Amoeba says had many "great, rare and one-of-a-kind items." Although the tracks on the test pressings of Blood on the Tracks have been widely heard, to have a physical copy of this original pressing is incredibly rare. - NME, 7/2/15...... The TV Land cable network has pulled reruns of the CBS comedy series The Dukes of Hazzard from its schedule following the controversy over Confederate flag imagery. In late June, Warner Bros., which produced the series, halted production of toy replicas of the "General Lee," the 1969 Dodge Charger that famously features a replica of the Confederate flag on its roof. On July 4, the General Lee's current owner, golf pro Bubba Watson, announced he was painting over the Confederate flag on the car and replacing it with a US flag. Watson, a two-time Masters champ, paid $121,000 for the car at a January 2012 auction. On June 26, an Illinois-based auto museum offered to buy the car as-is from Watson. The Dukes of Hazzard originally aired on CBS from 1979 to 1985. - AP, 7/4/15...... Veteran Nashville songwriter Red Lane, who throughout his 50-year career penned tunes for such country stars as Merle Haggard, Faron Young, Waylon Jennings, Conway Twitty, Dottie West and John Conlee, died on July 1 after an extended illness. He was 76. Jennings recorded Lane's "Walk On Out of My Mind," which became a top-five hit in 1968, and his "Darling, You Know I Wouldn't Lie" narrowly missed the top spot for Conway Twitty but nevertheless earned a nomination for the song of the year award from the Country Music Association that year -- one of only two Twitty hits to earn such a distinction. With his success as a songwriter, Lane was offered a recording contract with RCA Victor, where he placed four songs on the charts in 1971-72, with "The World Needs A Melody" being the biggest -- hitting No. 32 in the spring of 1971. The song became a popular album cut throughout the decade, with George Jones, Tammy Wynette and Kenny Rogers all recording the song. Somewhat of a free spirit, another interesting fact about Lane was that he had converted a 1958 DC-8 passenger jetliner into his living quarters, and was enamored with airplane travel. He was inducted into the Nashville Songwriters' Hall of Fame in 1993. - Billboard, 7/2/15...... Val Doonican, an easygoing Irish crooner also known for his fondness for knitwear, died of natural causes on July 1 at a nursing home in southern England. He was 88. Sometimes known as "Ireland's Bing Crosby," Mr. Doonican was born in Waterford, Ireland, in 1927 and performed for years in clubs and on radio in Ireland and Britain before making his breakthrough. He had a string of British chart hits through the 1960s and '70s, including "Walk Tall," ''The Special Years" and "Elusive Butterfly." On The Val Doonican Show, which ran on BBC television from 1965 to 1986, the singer performed easy-listening pop songs, often while wearing woolen pullovers. For his many fans, he was a reassuring presence. One album was called Val Doonican Rocks, But Gently. is survived by his wife, Lynne, and two daughters. - AP, 7/2/15...... Actress Diana Douglas Webster, the former wife of Kirk Douglas and the mother of Michael Douglas, died of cancer on July 4 in Woodland Hills, Calif. She was 92. Ms. Webster appeared in more than 20 films, including Planes, Trains and Automobiles and It Runs in the Family, in addition to TV roles on The West Wing and Love is a Many Splendored Thing. She met Kirk Douglas when they were both acting students at the American Academy of Dramatic Arts in New York. They married in 1943 and had Michael in 1944, followed by the birth of Joel (now a producer) in 1947. After a divorce from Kirk in 1951, Ms. Webster married actor Bill Darrid in 1956 and then Donald A. Webster upon her second husband's death. A memorial service will be held in Los Angeles. - Variety, 7/4/15.

Chris Squire, the founding bassist of British prog-rockers Yes, passed away on June 27 in Phoenix, Ariz., where he was undergoing treatment for leukemia. He was 67. Squire, who was also a member of the short-lived supergroup YXZ alongside Yes' Alan White and Led Zeppelin's Jimmy Page, had been diagnosed with acute erythroid leukemia in May. Born on March 4, 1948, in London, Squire co-founded Yes with its former lead singer, Jon Anderson, and the group released its self-titled debut album in 1969. Squire was the only member to feature on all 21 of their studio albums. Yes confirmed the news with a statement on June 29:
"For the entirety of Yes' existence, Chris was the band's linchpin and, in so many ways, the glue that held it together over all these years. Because of his phenomenal bass-playing prowess, Chris influenced countless bassists around the world, including many of today's well-known artists. Chris was also a fantastic songwriter, having written and co-written much of Yes' most endearing music, as well as his [1975] solo album, Fish Out of Water." Yes released its latest studio album, Heaven & Earth, in 2014. The group will launch a U.S. tour with Toto in August, when Billy Sherwood will fill in for Squire. It will be their first ever Yes concert performed without Squire. Some of rock's most famous performers have paid tribute to their friend on Twitter since his passing. "Shocked to hear of the passing of Chris Squire, one of the great bass players," posted Black Sabbath bassist Geezer Butler. Meanwhile, Queen's Brian May tweeted "RIP Chris Squire," before describing him as a "great guy." Gene Simmons of Kiss added that Squire "will be missed." Squire is survived by his wife, Scotland, and several children. - AP/New Musical Express, 6/28/15.

The Who's Pete Townshend told Britain's Mojo magazine on June 25 that 2015 will likely be the end of The Who, but that he and singer Roger Daltrey will "collaborate under a different name." Townshend made the remarks as The Who is in the midst of a world tour and speculation of a falling out between himself and Daltrey. "Roger and I were both so upset when the English newspapers decided that we were feuding -- big headlines: 'Roger And Townshend Feuding'. Because it's just not the case," he said. Townshend added that "I think I will stop after this year... When this tour is over, we'll probably both go our separate ways. So it's to demonstrate that even this particular gang can grow old -- not necessarily gracefully, but can grow old ungracefully, or whatever it is that we're doing." Townshend insisted that the pair's relationship is stronger than ever, and that "the acceptance of each other's eccentricities and differences has brought us to a really genuine and compassionate relationship, which can only be described as love." "And that's something to demonstrate, because this is two old guys in rocking chairs. As Roger says, we're lucky that we're not in some old peoples' home and that we can do this now," he added. Later that evening, The Who paid tribute to late bandmates John Entwistle and Keith Moon at British Summer Time at London's Hyde Park as he introduced the band's replacement musicians, bassist Pino Palladino and drummer Zak Starkey. On June 28, The Who headlined the Glastonbury Festival and they're also set to play a one-off Quadrophenia-themed gig at the Royal Albert Hall on July 5 with the Royal Philharmonic Orchestra, before commencing their North American Tour. - New Musical Express, 6/25/15......

The Grateful Dead played its Fare Thee Well run of swansong shows on June 27 and 28 at Levi's Stadium in Santa Clara, Calif. Kicking off with the classic "Truckin'," the 65-minute first set of the night featured the "core four" of surviving members -- Bob Weir, Phil Lesh, Mickey Hart and Bill Kreutzmann -- along with Phish guitarist Trey Anastasio and guest keyboardists Bruce Hornsby and Jeff Chimenti. Accentuating the set were pictures of hand-drawn envelopes to GDTS, the Dead's in-house mail order system, as well as psychedelic video images of tie-dyes and Dead symbols. After jamming on such numbers as "Uncle John's Band," "Cumberland Blues" and "Cream Puff War," the band closed with a 17-minute "Viola Lee Blues" that segued into a deep jam accentuated by a glorious artificial rainbow (at a reported cost of $50,000) encircling the venue in the sky. Three more gigs will follow on July 3-5 at Chicago's Soldier Field, where the band's last performance with frontman Jerry Garcia took place on July 1995. - Billboard, 6/28/15...... A source close to AC/DC has revealed that the Australian rockers have finally agreed to put their music on the streaming service Spotify, three years after they decided to put their catalog on iTunes. Speaking under the condition of anonimity, the person said AC/DC's catalog will be available on Spotify beginning June 30. AC/DC has been one of the few holdouts on releasing their music digitally. - AP, 6/29/15...... The Pretenders lead singer Chrissie Hynde will publish her memoir, Reckless: My Life as a Pretender, simultaneously in the U.S. and abroad on Sept. 8 via Doubleday. Hynde will take readers through her life, from her 1950s childhood in Akron, Ohio to her college days at Kent State (including being on campus during the May 4, 1970 shooting of students by the National Guard) to her move to London in the early 1970s where she got to know Johnny Rotten and Sid Vicious of the Sex Pistols. Hynde formed the Pretenders in 1978, releasing an acclaimed self-titled debut album that year, and is a former wife of the Kinks frontman Ray Davies. - The Hollywood Reporter, 6/29/15...... Billboard magazine has announced it will sponsor its first ever Billboard Hot 100 Music Festival this year on Aug. 22 and 23 at New York's Jones Beach. The full lineup, which includes more than 30 different artists, will be a mixture of some of the charts' biggest veteran artists as well as quickly rising newcomers. - Billboard, 6/29/15...... After her longtime friend David Crosby told the Huffington Post that Joni Mitchell had a brain aneurysm and wasn't able to communicate, her conservator, Leslie Morris, posted on Mitchell's website on June 28 confirming the aneurysm, but is "speaking" and "speaking well." "Joni did in fact suffer an aneurysm. However, details that have emerged in the past few days are mostly speculative," the post on Mitchell's site reads. "The truth is that Joni is speaking, and she's speaking well. She is not walking yet, but she will be in the near future as she is undergoing daily therapies. She is resting comfortably in her own home and she's getting better each day. A full recovery is expected." David Crosby also posted that Mitchell "took a terrible hit... She had an aneurysm, and nobody found her for a while. And she's going to have to struggle back from it the way you struggle back from a traumatic brain injury." The 71-year-old folk rock legend was found unconscious in her Los Angeles home on March 31. She was admitted to an area hospital after which conflicting reports emerged concerning her responsiveness. - Billboard, 6/28/15......

Meanwhile, David Crosby also had some choice words for rapper Kayne West in his HuffPo interview, labelling him a "poser." "Kanye West can't write, sing or play. So I have trouble with him as anything but a poser. Produce? That means he sits in a chair while the engineer does the work. He's a poser! And I'm not backing off it," Crosby said. Also getting in a dig at West was The Who Pete Townshend during its festival-closing set at the Glastonbury Festival on June 27. Referring to West's claim that he was "the greatest living rock star on the planet" during his set earlier in the night, Townshend described set-closer "Won't Get Fooled Again" as "big and rebellious" before adding, "who's the biggest rock star in the world?" to cheers from their crowd. - NME, 6/27/15...... The Rolling Stones have topped Billboard's Hot Tours list for the week ending June 23 for the first time since launching their Zip Code tour of North America in late May. With $52 million in box office sales earned at six stadiums during the eight-week jaunt, the Stones topped the $9 million mark in sales in three venues since the tour began, including Orlando's Citrus Bowl Stadium, AT&T Stadium in Arlington, Tex., and Pittsburgh's Heinz Field. The band has grossed an estimated $360 million on tour since Nov. 2012, which included its 50 & Counting Tour (behind its greatest hits release GRRR!) and its 14 On Fire Tour which began in Feb. 2014. Other '70s artists making the Hot Tours Top 10 included Bette Midler (No. 2, $17,786,722), and Rush (No. 9, $1,756,704). - Billboard, 6/26/15...... After the British genealogical website Find My Past reported that a great uncle of John Lennon's named William Lennon was a prolific criminal living in Victorian Liverpool, the website issued a correction on June 29 saying it had made a mistake and that "the William Lennon in our records, who was also born in Liverpool in the same year, was not related to John Lennon. While our fact checking process is rigorous, on this occasion we made an error." The person unrelated to the late Beatle, William Lennon was convicted several times of burglary, pick-pocketing and other crimes. He was also found in possession of counterfeited coins in 1895. Prison records also state that he had 15 scars. On June 29, a new digitalized database was unveiled by the UK's National Archives and the website Find My Past. - NME, 6/29/15...... In other Lennon-related news, John's son Sean Lennon recently granted an exclusive interview to the publication Humanity and said, perhaps unsurprisingly, that his famous dad and mother rank high on the list. "When he died, I remember feeling like there was sort of a vacuum that had been left. I used to just try to play the piano to connect with my idea of what I thought he was, being a musician and stuff. I think at first my inspiration came from just wanting to find some connection to my dad," said Sean, who described his mother Yoko Ono as "incredible in terms of her lyrical capability... I mean she'll write like 3 or 4 songs a day in the studio. That makes it really fun, so often we'll make it up as we go along." Sean also revealed that his favorite Beatles songs were "'Strawberry Fields' and 'I Am the Walrus'... the stuff that's really more out there." - Billboard, 6/26/15......
Iconic '70s dance producer/composter Giorgio Moroder has made his first appearance on the Billboard Hot 200 album chart in nearly 38 years as his latest album, Deja Vu, debuted at No. 1 on Billboard's Top Dance/Electronic Albums chart. The comeback set sold 7,000 copies in the week ending June 21, according to Nielsen Music. Deja Vu also enters at No. 72 on the Billboard 200, marking Moroder's first appearance on the list since From Here to Eternity peaked at No. 130 in 1977. - Billboard, 6/26/15...... LaVerne Toney, the manager of late blues musician B.B. King, was named the sole executor of his estate by a district judge on June 26 despite objections from members of King's family. King's daughters -- Karen Williams, Patty King, Rita Washington and Barbara Winfree -- had been contesting a previous decision to make Toney in charge of the musician's estate. Toney was named in King's will as the person chosen to be the executor of his estate. The daughters had recently alleged that Toney prevented family members from visiting during his last days, as well as claiming that he and his personal assistant Myron Johnson hastened their father's death. - NME, 6/26/15...... Brian Wilson has announced the postponement of his upcoming UK tour due to a work commitment for his new hit biopic, Love and Mercy. WIlson had been expected to perform shows in Liverpool, Cardiff, London, Birmingham, Nottingham, Leeds, Manchester and Glasgow during September, but now the UK and other European shows have been pushed back to 2016 for the 50th anniversary of seminal Beach Boys album Pet Sounds, with the series of shows being billed as the musician's "final European tour." The Wilson biopic Love And Mercy opened in US cinemas on June 5 and will be released in the UK on July 10. - NME, 6/24/15...... The much-anticipated memoir from New Wave singer Grace Jones, I'll Never Write My Memoirs, has been given a Sept. 29 publication date by Gallery Books. In an earlier statement announcing the book, the model/actress/singer's explained the title, "I wrote a song called 'Art Groupie'. First line said 'I'll never write my memoirs' " that was a long time ago. Since then, I thought, if I don't do it, somebody else will." The book news comes three months after the announcement that a new documentary on Jones will be produced by the film arm of the British Broadcasting Co. - The Hollywood Reporter, 6/29/15...... Current Journey drummer Deen Castronovo has been formally charged with rape following his arrest on June 14 at his home in Salem, Ore. A District Attorney has now added charges of rape, sexual abuse and unlawful use of a weapon to the musician's rap sheet, after previously charging him with domestic violence. Castronovo is being held without bail in the Marion County Jail and is due in court on June 30. He was dropped from Journey's ongoing tour when news broke of his arrest. - WENN.com, 6/30/15......

Have You Got It?, a new documentary film about late founding Pink Floyd member Syd Barrett, is set to be released later in the summer of 2015. Directed by Roddy Bogawa, Have You Got It? features interviews with the surviving members of the band, and takes its name from an unreleased Pink Floyd song. Barrett, who died in 2006, founded Pink Floyd with bassist Roger Waters, drummer Nick Mason and keyboardist Rick Wright in 1965. He famously retreated from the media's spotlight after displaying erratic behavior on tour and leaving the band in 1968. - NME, 6/26/15...... British actor Patrick Macnee, best known as the dapper secret agent John Steed in the long-running 1960s TV series The Avengers, died on June 25 of natural causes at his home in Ranco Mirage, Calif. He was 93. Born Daniel Patrick Macnee on Feb. 6, 1922, in London, Mr. Macnee also attended Eton, although he claimed to have been thrown out for dealing in horse race bets and pornography. He also served in the military during World War II, captaining torpedo boats that sought to destroy German U-boats in French waters. Before he left Eton, Mr. Macnee had discovered acting. He apprenticed in the British theater, toured in provincial theaters and made his film debut as an extra in the 1938 film Pygmalion. Mr. Macnee became an American citizen in 1959 and moved to Palm Springs in 1967, saying the dry desert air benefited his daughter, who suffered from asthma. His film credits include Hamlet (with Laurence Olivier), A Christmas Carol, Until They Sail, Les Girls, Young Doctors in Love, Sweet 16 and This Is Spinal Tap. But he became most famous for his umbrella-wielding character John Steed in the Avengers series, which ran from 1965 to 1968. He was accompanied by a string of beautiful women who were his sidekicks, including Diana Rigg (the most popular), Honor Blackman and Linda Thorson. Before The Avengers, he had appeared in such TV shows as Twilight Zone, Rawhide and Playhouse 90, among many others. Mr. Macnee owned 2.5 percent of the profits of The Avengers, and the series continued to play worldwide into the 21st century. "It's extremely good," he once said in an interview "I feel very justified and delighted in seeing after all these years that the show works." - Variety, 6/26/15.

Paul McCartney dedicated the Beatles' song "The Long and Winding Road" to the nine black civilians killed by a young white man at a historic black church in Charleston, S.C., on June 17 before performing it at Delaware's Firefly Festival on June 19. "Let's take a moment to pray for peace and harmony amongst people of different colors in the world," McCartney told the crowd. The shooter, 21-year-old Dylann Roof, has reportedly told police he shot the victims with the intention of starting a race war. - New Musical Express, 6/20/15......
In related news, actor-turned politician Ben Jones, who portrayed Cooter Davenport in the 1979-85 TV series The Dukes of Hazzard, is defending the continued use of the U.S. Confederate flag, which has come under attack since the Charleston massacre. Appearing on the CNN show Legal View on June 23, the 73-year-old Jones insisted the flag is widely used to honor those who fought for the Confederacy in the U.S. Civil War and represent Southern family values -- and isn't intended to offend. "Through all of that (in the aftermath of the Civil War), through all of those resentments, through all of that segregation, and white supremacy and all that nonsense, we've come through that," Jones contended. "We're not here to offend anybody." Jones, who marched in the civil rights movement, also claimed the use of the flag on The Dukes of Hazzard's iconic 1969 Dodge Charger, nicknamed the "General Lee", was never meant to offend and was always used in a "positive context." Jones also owns two "Cooter's Place" retail stores in Virginia and Tennesse, and says he refuses to bow to pressure to stop selling items featuring the Confederate flag and associated memorabilia in his shops. Despite Jones' stance, executives at Warner Bros., which owns the rights to the series, announced they would no longer license toy cars featuring the General Lee with the flag on its roof. "Warner Bros. Consumer Products has one licensee producing die-cast replicas and vehicle model kits featuring the General Lee with the confederate flag on its roof - as it was seen in the TV series. We have elected to cease the licensing of these product categories," the studio said in a statement. - WENN.com, 6/24/15...... A rep for Brian Wilson announced on June 24 that Wilson is postponing his planned U.K. tour in September due to the success of his new biopic, Love and Mercy. "Due to the overwhelming success of Brian Wilson's movie Love & Mercy which has opened in the U.S. to critical acclaim, Brian has had to postpone his current UK tour planned for September 2015 due to commitments in the U.S.," the rep said, adding that the Beach Boys mastermind will be back in the U.K. and Europe in 2016 with a string of concerts to commemorate the 50th anniversary of the Beach Boys' seminal 1966 album, Pet Sounds. In a statement, Wilson said he was "looking forward to seeing all his fans" in the U.K. and Europe next year, and that "this will be my final European tour." "I hope you all enjoy my movie when it opens in the UK on July 10th," he added. - Billboard, 6/24/15......
A new David Bowie deluxe box set called Five Years 1969-1973 featuring 12 CD's or 13 LP's of all the music recorded by the intriguing rocker during this period is due on Sept. 25, 2015. The set will include six remastered albums, including David Bowie (aka Space Oddity in the US), The Man Who Sold the World, Hunky Dory, The Rise and Fall of Ziggy Stardust and the Spiders From Mars, Aladdin Sane and Pin Ups. Two live albums, Live Santa Monica '72 and Ziggy Stardust: The Motion Picture Soundtrack, along with a 2003 stereo mix of Ziggy Stardust will be included, as well as a compilation disc, titled Re:Call 1, with non-album tracks and rarities recorded between 1969-73. It is described as "the first of a series of career-spanning releases from Bowie." - NME, 6/23/15...... In other Bowie-related news, actor Michael C. Hall, best known for his TV roles on Six Feet Under and Dexter, has been tapped to play a role once famously inhabited by the Thin White Duke when he stars as the alien Thomas Newton in the off-Broadway production of "Lazarus" this winter. "Lazarus" is based on author Walter Tevis' classic 1963 British sci-fi novel The Man Who Fell to Earth, and Bowie appeared as Newton in Nicolas Roeg's cult 1976 film of the same name. It remains unclear whether Lazarus will be a full-fledged musical or a play with songs. However, the production will feature songs specially composed by Bowie as well as new arrangements of previously recorded tracks. "Lazarus" will launch preview performances beginning Nov. 18 at New York Theatre Workshop, with official opening night set for Dec. 7. - The Hollywood Reporter, 6/23/15...... Queen has announced they will launch their own brand of beer to mark this year's 40th anniversary of their seminal 1975 hit, "Bohemian Rhapsody." Aptly named Queen Bohemian Lager, the beverage is described as a "golden hoppy" beer and the bottles will carry an image from their A Night at the Opera album, from which their hit "Bohemian Rhapsody" was lifted, and the distinctive Queen crest, which was designed by the late frontman Freddie Mercury while he was a student at Ealing Art College. Brewed in Czech Republic (Bohemia, of course) the beverage will hit shelves in Europe this summer ahead of a planned worldwide rollout. A 12-pack of 330ml bottles are priced at £20 ($31) and a crate will cost £36 ($56). In 2013, Queen released its own vodka brand, Killer Queen, to celebrate the 40th anniversary of their hit of the same name. - Billboard, 6/24/15...... Former Pink Floyd principal Roger Waters has long supported the nonprofit organization MusiCorps, which aids injured service members and their families and teaches veterans how to play instruments as an integral part of their rehabilitation. Now Rogers has announced he will serve as host of the 2015 MusiCorps Music Heals benefit concert, set for Oct. 16 at DAR Constitution Hall in Washington, D.C. "The work I have done over the last few years with these men and women has been some of the most rewarding work I have ever done," Waters said in a statment. Also on the bill are such artists as Billy Corgan, Sheryl Crow and Tom Morello. Meanwhile, Waters is set to headline the Newport Folk Festival, his first-ever appearance at the Rhode Island fest, on July 24. - Billboard, 6/23/15......
Former Van Halen vocalist Sammy Hagar has responded to a recent Billboard interview with Van Halen guitarist Eddie Van Halen, who claimed that he had to show former VH bassist Michael Anthony how to play all his parts and that this is a big part of why he's no longer in the band. Posting on his Facebook page on June 19, Hagar said, "For Eddie to say he had to show [Michael] what to play and had to teach him all those songs, that is the biggest line of bullshit I've ever heard in my life. I was in that band for eleven years, there was never a video camera involved of Eddie showing him what to play.... I don't know why they go after him like that." Hagar added that Anthony was "the most loyal guy in the band. He was the first guy there at rehearsal, the last guy to leave.... [He was] a hundred percent dedicated; never did anything to hurt those guys. And they try to hurt him again, and again, and again." Hagar currently plays with Anthony in The Circle, which also features drummer Jason Bonham and guitarist Vic Johnson. Meanwhile, Anthony has also responded to Eddie's charges, but in a more diplomatic manner: "I am proud to say that my bass playing and vocals helped create our sound. I've always chosen to take the high road and stay out of the never-ending mudslinging, because I believe that it ultimately ends up hurting the Van Halen fans." - Billboard, 6/19/15...... Who do you think the ultimate '70s singer-songwriter is -- Cat Stevens, James Taylor, Joni Mitchell or Paul Simon? After their editors chose James Taylor, using such criteria as "Most '70s Album Title" and "'70s Lyric Best Suited For a Yearbook Quote," Billboard magazine would like your opinion. - Billboard, 6/22/15...... In other James Taylor news, the singer says he's OK with the music streaming business, but he believes artists deserve 50 percent of the profits. "If someone's going to be making money off of my recorded music, I think that I should be getting half of that money that they're making because I'm the one who generated the product," Taylor said in a recent interview. "What I'd like to see about Spotify is how much money is the company making relative to what the artist is making? For every dollar they take in, they should be giving 50 cents to the people who actually recorded the music." Taylor recently released his first studio LP in 13 years, Before This World, which has soared to the top of the charts and become his first No. 1 Billboard album. He'll launch a tour July 2 in Allentown, Penn., then on Aug. 6 he'll perform at Boston's Fenway Park on Aug. 6 with Bonnie Raitt, where he will sing his baseball-themed song "Angels of Fenway." - AP, 6/21/15...... In a recent interview with Planet Rock, Kiss bassist Gene Simmons once again criticized fans for downloading music illegally and said the practice is "killing the next Elvis and the Beatles." Simmons said he feels artists who wish to follow in Kiss's footsteps may never achieve the same notoriety as listeners prefer not to support them financially. "I blame the fans. Because the fans have decided en masse -- in other words, the masses have decided that they should get free music, download, fileshare," said Simmons. "You're killing the next Elvis [Presley] and The Beatles and the next Kiss and the next whoever, because you have to give your music away for free." He added that "the talent is out there... [but] the fans killed the infrastructure." In a 2014 interview, Simmons accused current record labels of failing to adequately support rock artists these days and declared the genre to be "finally dead," but praised the labels of his day because they "gave bands money that they never had to pay back -- ever!" - New Musical Express, 6/21/15...... Yoko Ono delivered a small speech at the Museum of Modern Art in New York during a sunrise concert on June 21. "Yoko Ono Morning Peace 2015" featured performances by Blood Orange, and the museum currently has an acclaimed exhibit of Ono's work on display. - Billboard, 6/22/15...... Country music legend Glen Campbell's battle with Alzheimer's while on a poignant farewell concert tour with his family is the subject of Glen Campbell...I'll Be Me, a heartrending documentary that premieres on CNN on June 28 at 9:00 EDT/8:00 CDT. I'll Be Me also features "I'm Not Gonna Miss You," a song that was nominated for an Oscar earlier this year. - TV Guide, 6/22/15......

The Bellamy Brothers, who topped the charts in the spring of 1976 with "Let Your Love Flow," have a new project out, 40 Years: The Album, that David Bellamy says is the perfect mix of the past and the present. "We were wanting to put something out that wasn't just a rehash of all the hits," Bellamy says. "So we came up with the concept for the 40th anniversary of also doing a completely brand-new album. At the time when we started it, we had about 12 songs. As we went along, we came up with a few more songs, so we thought, 'Why not have 20 hits and 20 new songs?' So that was our concept for the project." Disc one contains many of the duo's classic hits, such as "Old Hippie," "Feelin' the Feelin" and "Redneck Girl," while disc two is full of 20 brand-new performances, including "Living in Oblivion," a song that David says is straight out of his brothers' philosophy. "That's a song Howard wrote. I think that's how he would like to live, but it's hard for him. It's a state of mind he tries to attain, but it's not really attainable. I love the track. It's got a country-reggae groove on it. I think it sounds incredible." The duo has a full slate of concerts to promote the new LP through the remainder of 2015, and they're starting to add more dates for 2016. "I don't know what retirement means," Bellamy says. "I guess they will probably ship me home in a box from a show. We don't really have any plans to stop working anytime soon. Both of us feel like we're still healthy and we want to go out and play, and it's still fun for us. So we're still doing it, and having fun while doing it." - Billboard, 6/19/15...... Alice Cooper has confirmed he'll play two dates in the UK this fall, an October 29 show at Plymouth's Pavillions and an Oct. 30 gig at Swindon's Oasis. Cooper's upcoming Hollywood Vampires album features contributions from Paul McCartney, Dave Grohl and Johnny Depp, among others. - NME, 6/23/15...... Former Deep Purple singer Glenn Hughes has added new shows his autumn 2015 UK solo tour. Kicking off in Norwich on Oct. 19, the tour will visit Newcastle (10/20), Belfast (10/22), Glasgow (10/23), Holmfirth (10/25), Bilston (10/26), York (10/28) and Manchester (10/29) before wrapping at London's Electric Ballroom on Nov. 1. "It's always a great pleasure for me to play in the UK," says Hughes. "I have lived in Los Angeles most of my life, but my career started back in the UK." - Noble PR, 6/23/15...... There are reports that the Rock and Roll Hall of Fame has dismissed at least 16 of its Early Rock & R&B Influencers from its 42-member subcommittee. "They just got rid of the guys who have all the histories of thousands of artists in their heads," says one longtime music industry participant. "That's like letting go the intent of the Rock and Roll Hall of Fame." Some Hall of Fame watchers worry that this latest move by Jon Landau and Jann Wenner -- widely seen as the dominating figures in the Hall -- is meant to reduce the focus on the pioneers so that going forward the Cleveland-based Hall can focus on artists who came to the fore in the 1980s and soon the 1990s, who might still have more cachet with mainstream music fans and HBO, which broadcasts the Rock and Roll Hall of Fame's show. "There are still a lot of worthy artists from the 1950s and the 1960s that deserve to be in, but now it looks like their chances are reduced further," says one industry participant. - Billboard, 6/19/15...... Vocalist/guitarist/pianist/songwriter Wendell Holmes of The Holmes Brothers died at his home on June 19 from complications due to pulmonary hypertension. He was 71. The Holmes Brothers released 12 studio albums of soul/blues music between 1990 and 2014. Wendell had retired from touring earlier this year when he was first diagnosed, and the group's drummer, Willie "Popsy" Dixon, died in Jan. 9, 2015 of complications from cancer. Brother and bassist Sherman Holmes continues to carry on The Holmes Brothers legacy with The Sherman Holmes Project. - Billboard, 6/19/15...... Harold Battiste, a prolific New Orleans jazz musician who ontributed to the careers of artists like Sonny and Cher, Sam Cooke and Dr. John, died on June 19 after a lengthy illness. He was 83. In addition to working with Sonny and Cher for 15 years, during which he contributed the soprano sax melody to the pair's 1965 hit "I Got You Babe," Mr. Battiste also produced Dr. John's first two albums in the late '60s. Mr. Battiste, who founded A.F.O. Records, New Orleans' first musicians-owned label, also worked with R&B great Sam Cooke on "You Send Me" and "A Change Is Gonna Come." - Billboard, 6/20/15......
Actor Dick Van Patten, best known as the genial, round-faced father in the 1977-1981 ABC comedy-drama Eight Is Enough, died on June 23 in Santa Monica, Cal., of complications from diabetes. He was 86. Mr. Van Patten was born in New York and began his career as a child actor, making his Broadway debut in 1935 at the age of seven. He would go on to appear in 27 other Broadway plays alongside such giants as Melvyn Douglas and Tallulah Bankhead, then in 1949 he began a seven-year run on one of TV's earliest series, the CBS comedy Mama, playing one of the sons of a Norwegian-American family in early 1900s San Francisco. But his greatest success was as widower and father of eight Tom Bradford in Eight Is Enough, where he and wife Abby (played by Betty Buckley), set up a loving if chaotic household. Mr. Van Patten's many other TV appearances included Sanford and Son, The Streets of San Francisco, Adam-12, Happy Days, The Love Boat, Touched By An Angel, Arrested Development and, most recently, Hot in Cleveland. His film projects included Spaceballs, High Anxiety, the original Freaky Friday (starring Jodie Foster), The Santa Trap and Soylent Green. "He was truly a gem and will be missed," tweeted Willie Aames, who, now 54, played the Bradford son Tommy on Eight Is Enough. He was the brother of actress Joyce Van Patten and is also survived by his three actor sons -- Nels, Jimmy and Vincent -- as well as Patricia Van Patten, his wife of 62 years. - AP, 6/23/15.
Ozzy Osbourne has announced he'll perform with a handpicked all-star "supergroup" at the New Orleans' Voodoo Music Experience at the Crescent City's City Park this Halloween. The event runs from Oct. 30, and Osbourne, joined by fellow Black Sabbath member Geezer Butler, as well as former Guns N' Roses guitarist Slash and Rage Against The Machine's Tom Morello, will headline the Oct 31 show. Other acts set to perform at the festival include Florence + The Machine, Chance The Rapper, Giorgio Moroder, Santigold, The Joy Formidable and Frank Turner, among others. - New Musical Express, 6/19/15...... Fleetwood Mac's Stevie Nicks dedicated a song to recently injured Foo Fighters member Dave Grohl as Fleetwood Mac headlined the UK's Isle of Wight Festival on June 14. Introducing 1975's "Landslide," Nicks said, "I'd like to dedicate this to Dave Grohl," referring to Grohl's recent fall at a Swedish gig that left him with a broken leg. "Falling off stage, getting up and playing a two-and-a-half-hour set, I think that's awesome," she added. Fleetwood Mac's 20-song set included the opener "The Chain" and encores of "Go Your Own Way" and "Don't Stop." - NME, 6/15/15......

James Taylor is on track to score his first No. 1 album ever on Billboard's Hot 200 chart as his latest studio effort, Before This World, is expected to move around 75,000 units for the week ending June 21. Taylor first debuted on the chart 45 years ago and has previously logged 11 Top 10 album in the chart, including seven Top 5 LPs. His best effort until now was 1971's Mud Slide Slim, which spent four weeks at No. 2 behind his close friend Carole King's Tapestry album (in 2010, the pair collaborated on a Live at the Troubadour LP, which reached No. 4). Before This World is Taylor's first studio set since 2002's October Road. On June 17, Taylor appeared on The Tonight Show Starring Jimmy Fallon and participated in an endearing performance with Fallon as the two sang "Two James Taylors On a Seesaw" while seated opposite one another on a seesaw. Meanwhile, Taylor has a limited-run channel on the SiriusXM radio network (James Taylor Channel: channel 17), and country stars Garth Brooks and Trisha Yearwood played their 10 favorite Taylor songs over the Sirius airwaves on the weekend of June 13. Both artists have long proclaimed Taylor as one of their major influences, with Taylor helping induct Brooks into the Country Music Hall of Fame in 2012. A Sirius Q&A "Town Hall" session with Taylor will air on the channel on June 20 at 5 p.m. ET. - Billboard, 6/18/15...... In other '70s artists chart action, the Rolling Stones' Sticky Fingers reissue, which was released in multiple formats including a "super deluxe" version, arrived at No. 65 on the Hot 200 with 9,000 units, nearly all from traditional album sales. The reissue, along with the Stones' 2010 Exile on Main St. and 2011 Some Girls deluxe reissues, equates to 21 percent of the band's overall album sales since the start of 2010. - Billboard, 6/19/15...... Aerosmith kicked off its summer "Blue Army Tour" in Glendale, Ariz., on June 13 to an enthusiastic crowd, which was evident from the opener, "Draw the Line," from the 1977 album of the same name. Though the show was clearly crowd-pleasing, the band avoided some of their biggest hits, including "Jaded," "Janie's Got a Gun," "Crazy," "Come Together" and "Amazing," opting for such equally strong songs as "Cryin'," "Dream On" and "Back in the Saddle" instead. There were plenty of deep cuts, however, including "Monkey on My Back" and "No More No More." Sporting a pirate-esque mustache, frontman Steven Tyler picked up a fan-tossed feather boa onstage and proudly put down the back of his pants to act like a tail. The band ended its 17-song set with an enthusiastic tear through "Sweet Emotion." - Billboard, 6/14/15...... Nile Rodgers of Chic will be honored with the BMI Icon Award at the annual BMI R&B/Hip-Hop Awards on Aug. 28 at the Saban Theatre in Los Angeles. In addition to scoring such indelible Chic classics as "Good Times" and "Le Freak," Rodgers has lent his production, composing and arranging skills to projects by such major acts as David Bowie, Madonna and Diana Ross. Chic's forthcoming studio LP, It's About Time, features its first Dance Club Songs chart-topper in 23 years, "I'll Be There." Rodgers joins such previous BMI Icon Award honorees as James Brown, Isaac Hayes, Mariah Carey, George Clinton and Al Green. - Billboard, 6/17/15......

At a June 18 listening party at Capitol Records Studio A for Cass County, Eagles principal Don Henley's forthcoming first solo album in 15 years, Henley noted that "I love my career in the Eagles, but I need some new material...I do not want to spend the rest of my life being a jukebox." Prior to a Q&A with Henley, I.R.S. Nashville president John Grady introduced eight selections from the upcoming16-song set, including common-man anthem, "The Cost of Living," featuring Merle Haggard, the sobering "Take A Picture of This," about the dissolution of a baby boomer's marriage, and the poignant "Words Can Break Your Heart," featuring Trisha Yearwood, with whom Henley previously paired for Yearwood's 1992 smash, "Walkaway Joe." Henley, who wrote and recorded the bulk of the album in Nashville, balked at calling the set country. "I've been listening to country radio lately and I don't know what that stuff is," he said. "Country music has morphed into something I don't recognize." Also in attendance were such music greats as Dolly Parton, Miranda Lambert, Martina McBride, Vince Gill and Alison Krauss. Though no release date has been set, Cass County, which will also feature a contribution from Mick Jagger, is expected to come out in early fall on Capitol Records. It will be the followup to Henley's 2000 LP Inside Job, which peaked at No. 7 on Billboard's Hot 200. - Billboard, 6/19/15...... As Van Halen prepares to embark on a 40-plus-date North American tour on July 5 in Seattle, leader Eddie Van Halen says he currently "doesn't listen to music" in a new Billboard cover story. Van Halen said that the last album he purchased was Peter Gabriel's So, when it came out in 1986, and he's not familiar with the work of such bands as Radiohead, Metallica or Guns N' Roses. "It's an odd thing, but I've been this way my whole life," he said. "I couldn't make a contemporary record if I wanted to, because I don't know what contemporary music sounds like." The 60-year-old also revealed that he no longer smokes cigarettes, having surgically lost one-third of his tongue to a cancer that eventually drifted into his esophagus. Still, he's not certain if the cigarettes were totally to blame. "I used metal picks -- they're brass and copper -- which I always held in my mouth, in the exact place where I got the tongue cancer," he says. "Plus, I basically live in a recording studio that's filled with electromagnetic energy. So that's one theory. I mean, I was smoking and doing a lot of drugs and a lot of everything. But at the same time, my lungs are totally clear. This is just my own theory, but the doctors say it's possible." Van Halen also maintained that his current lead singer David Lee Roth's perception of himself is different than who he is in reality. "We're not in our 20s anymore. We're in our 60s. Act like you're 60. I stopped coloring my hair, because I know I'm not going to be young again." - Billboard, 6/19/15...... A letter sent from a CBS record label executive to a fan of The Clash explaining why he couldn't sign the band to Epic Records in the US has been unearthed. The letter was reportedly penned by late A&R executive Bruce Harris, who was responding to a previous correspondence from a punk fan named Paul Dougherty. The Clash's self-titled debut was released in the UK in April 1977 through CBS Records, with the imprint passing on issuing the album in the US as it wasn't "radio friendly" enough. The record was eventually released by Epic in a modified form (the tracklist was changed considerably) in July 1979, but the letter shows that the label were hesitant about the record also. In the letter, posted to the Dangerous Minds website, Harris states that "A&R decisions are not based entirely on taste and musical preference," before saying that his job is "not... to release records I like but rather records which I feel will bring profit into this company." The Clash's US debut album on CBS peaked at No. 126 in the US, but the followup, London Calling, rose to No. 27 on the US album chart when it was released five months later and became one of the most critically acclaimed albums of the era. - NME, 6/16/15......
In the latest instance of a politician getting in trouble for using a rock song without the artist's permission, Neil Young is telling New York billionaire and Republican presidential candidate Donald Trump he's not free to use his song" Rockin' in the Free World." After Trump used the song to announce his Republican presidential candidacy in New York on June 16, the Canadian folk-rock icon issued a statement later that same day saying that he didn't agree to let Trump use it. "Donald Trump was not authorized to use 'Rockin' In The Free World' in his presidential candidacy announcement. Neil Young, a Canadian citizen, is a supporter of Bernie Sanders for President of the United States of America," the statement read. The following day, Trump's camp fired back, saying they followed the proper channels to use the song by signing licensing deals through ASCAP and BMI. At a later event, Trump's campaign used Bachman-Turner Overdrive's "Takin' Care of Business" to introduce the outspoken businessman and reality TV star. On June 17, Young further addressed Trump's use of "Rockin' in the Free World," saying a photo of the two circulating that depicts the two together had been taken during a meeting when he was trying to raise funds for his Pono music service. "I am Canadian and I don't vote in the United States, but more importantly I don't like the current political system in the USA and some other countries," he wrote. "Increasingly Democracy has been hijacked by corporate interests. The money needed to run for office, the money spent on lobbying by special interests, the ever increasing economic disparity and the well funded legislative decisions all favor corporate interests over the people's." Young's upcoming studio LP, The Monsanto Years, is due June 29 and features such tracks as "A New Day for Love," "Wolf Moon," "Big Box," "A Rock Star Bucks a Coffee Shop," "Workin' Man," and "Rules of Change." - Billboard, 6/17/15...... Meanwhile, Cher has gotten in on the Young/Trump feud by challenging fans of "The Donald" with a series of witty Tweets by squeezing in digs at his hairstyle, his ego, and more. "Donald Trump Can't come up with a hairstyle that looks human, how can he come up with a plan to defeat ISIS," the diva tweeted on June 16. "If he were to be elected, I'm moving to Jupiter" and "Donald Trump's punishment is being Donald Trump," she also posted. Cher also spoke out in support of Rachel Dolezal, the Spokane, Wash. woman who allegedly pretended to be black. "Who Doesn't Want 2 Have Blk Cool," she said. - Billboard, 6/19/15...... After Journey drummer Deen Castronovo was arrested on domestic violence charges on June 14, the band has announced Omar Hakim will replace him on its upcoming U.S. concerts and Canadian tour. Posting on its Facebook page on June 18, Journey cited Castronovo's "pending issues" and wrote, "We are very grateful to Omar filling in with his musical excellence." On June 20, Journey plays the Hollywood Bowl and the Stadium of Fire in Provo, Utah, on July 4. The band's Canadian tour runs July 6 to Aug. 3. Hakim has worked with such artists as Michael Jackson, Anita Baker, Sting, Dire Straits, Kate Bush, Daft Punk and many more. - Billboard, 6/18/15...... A new stage musical based on the Beatles' recording sessions at London's Abbey Road has been announced with a replica of the building's Studio Two to be constructed at London's Royal Albert Hall for the production. Set to open in April 2016, the musical is expected to dramatize how the Fab Four's albums, including Revolver and Sgt. Pepper's Lonely Hearts Club Band, were made at the studio. "It will be a musical documentary giving audiences an honest, respectful and accurate re-creation of how music history was made," said the musical's producer, Stig Edgren, to the London Times. Edgren also insisted that actors will not impersonate the Beatles, adding: "I didn't want it to be another lookalike show... We're not trying to look like The Beatles. We [are] trying to sound like them. The idea is you're watching them in recording session mode." - NME, 6/16/15...... Rolling Stone magazine announced on June 17 that they are laying off more than a dozen staffers, including senior writer David Fricke along with multiple senior level editors at magazines also owned by Wenner Media. Fricke, however, is set to continue to contribute to the magazine in a freelance capacity. He will be a contract writer no longer based at the office. Ironically, the layoffs will not included Sean Woods, who oversaw the discredited Nov. 2014 University of Virginia campus rape story and led to several lawsuits against the company. - The Hollywood Reporter, 6/17/15...... Motown legend Smokey Robinson will be honored with the prestigious Lifetime Achievement Award at the 15th annual BET Awards, which will be broadcast live on the network at the Microsoft Theater in downtown Los Angeles on June 28. Also honored with Robinson will be syndicated radio personality Tom Joyner, who will be presented with the BET Humanitarian Award. Previous BET Lifetime Achievement honorees include Robinson's fellow Motown alum Lionel Richie and Charlie Wilson. - Billboard, 6/17/15......

Tommy Chong of the '70s doper duo Cheech & Chong has revealed he's once again battling cancer in an interview with US Weekly. "I got diagnosed with rectal cancer," Chong said. When the comedian/actor beat prostate cancer in 2013, he cited cannabis as a major asset in his fight, and he's once again turning to the same substance for help. "I'm using cannabis like crazy now, more so than ever before," Chong said. "I'm in treatment now. I've been -- just the case either way, either I get healed or I don't. But either way, I'm going to make sure I get a little edge off or put up." Cheech & Chong epitomized and influenced pot-smoking culture in the '70, and their second and third comedy albums, 1972's Big Bambu and 1973's Los Cochinos, both peaked at No. 2 on the Billboard Hot 200. Their "Earache My Eye" song/skit also became a Top 10 chart hit in the mid '70s. - Billboard, 6/17/15...... A diary belonging to Frank Sinatra detailing information about his high-profile associates sold at auction on June 15 for $8,960. Reading like "a who's who" of the jet set of the gilded age of the 1970s to 1990s, it includes mentions of such A-list celebrities as John Wayne, Sidney Poitier, Elvis Presley's promoter Jerry Weintraub, and more. 2015 would mark Sinatra's 100th birthday and many centennial events are being celebrated in his honor, including an exhibition at the New York Public Library, an upcoming HBO documentary and new music collections being issued by Sony, Capitol and Universal. - NME, 6/15/15...... Legendary childrens TV producers Sid and Marty Krofft of H.R. Pufnstuf fame will premiere a new live-action preschool TV series called Mutt & Stuff on the Nickelodeon channel on July 10. Set in a unique school for dogs, the series stars Calvin Millan and his dad, Cesar Millan, star of Cesar 911 and former star of Dog Whisperer with Cesar Millan, interacting with a cast of both real dogs and puppets at a canine school called Mutt & Stuff. The Kroffts made their television debut in 1969 with NBC's H.R. Pufnstuf and introduced the brothers' innovative mix of live-action and puppetry that is fondly remembered today by children of the time. - Variety, 6/15/15...... Businessman Kirk Kerkorian, the longtime owner of Metro Goldwyn Mayer and founder of Las Vegas' MGM Grand Hotel, died on June 15 after a brief illness. He was 98. Mr. Kerkorian, who led United Artists as well as MGM, is widely credited with shaping the Las Vegas strip and, with the construction of the MGM Grand, creating the concept of the "mega-resort." He was also renowned for using his Hollywood pull to bring artists like Frank Sinatra, Elvis Presley and Barbra Streisand to perform at his Las Vegas resorts, establishing Vegas as a musical mecca as well as vacation destination. - Billboard, 6/16/15.
Paul McCartney was presented with a tulip named in his honor, "Tulipa Paul McCartney," during his stop off in the Netherlands on June 6 for two sell-out shows in Amsterdam. Jack Uittenbogaard of the Remarkable Tulips company said it was a lifelong wish of his partner, Rose van Teylingen, to honor the former Beatle with a Dutch tulip. "I was enthusiastic about the idea and we got started. Perhaps we plant in the garden of Paul McCartney his tulip this autumn," Uittenbogaard said. Described as a "red flower with a distinctive white border," Tulipa Paul McCartney reportedly took 20 years to develop and will be available to buy in limited quantities from 2016. - New Musical Express, 6/11/15...... In other Fab Four-related news, Yoko Ono's first permanent public art installation in the United States will go on display in Chicago in June 2016. During a news conference in the city's Jackson Park with Chicago Mayor Rahm Emanuel Ono said the idea for her "Sky Landing" exhibition came when she visited the park in 2013 for a cherry blossom tree installation. "I recall being immediately connected to the powerful site and feeling the tension between the sky and the ground," Ono said in a statement. "I wanted the Sky to land here, to cool it, and make it well again." Jackson Park was the site of the 1893 World's Columbian Exposition and is one of two sites under consideration to be home to Barack Obama's presidential library. Ono also has a public art exhibit in Reykjavik, Iceland, the Imagine Peace Tower, which shines a beam of light in tribute to her late husband, John Lennon. - AP, 6/13/15......
Organizers of the annual "A Capitol Fourth" Independence Day celebration announced on June 13 that Barry Manilow will headline the event. The famous '70s crooner will perform a patriotic medley he first performed nearly 30 years ago for the reopening of the Statue of Liberty. The concert at the U.S. Capitol, attended by thousands of visitors, leads up to a massive fireworks display on the National Mall and is simulcast on PBS and NPR stations across the country. Other performers have not yet been announced. - AP, 6/13/15...... The Rolling Stones' deluxe reissue of its classic album Sticky Fingers is headed back to the Top 10 of Billboard's Hot 200 album charts, some 44 years after its 1971 release. Sticky Fingers, which spent four weeks at No. 1 in 1971, is expected to move around 35,000 equivalent album units in the week ending June 14. The album, which has been remastered for its June 8 release, has been absent from the tally since 1981. The reissue follows the 2010 reboot of 1972's Exile on Main Street and the 2011 reissue of 1978's Some Girls, both also No. 1 albums in their day. - Billboard, 6/12/15...... A new collaborative album from country music legends Willie Nelson and Merle Haggard, Django and Jimmie, debuted at No. 7 on Billboard's Top Country Albums Chart after its first week of release, moving 31,000 units for the week ending June 7. The LP is also the first Billboard Hot 200 Top 10 set for Haggard, and the fourth for Nelson. Named after late genre-spanning guitarist Django Reinhardt and country icon Jimmie Rodgers Django and Jimmie was released through Legacy Recordings on June 2, and is the fifth collaborative set from Nelson and Haggard. - Billboard, 6/12/15......

Van Morrison was knighted by Britain's Queen Elizabeth on June 12 for his services to music and tourism in Northern Ireland, the inspiration for many of his classics. Morrison was born in Belfast, and many of his wistful, mystical songs are set on the streets of the city. The acclaimed Celtic crooner is among more than 1,000 people recognized by the queen in her annual Birthday Honors list, and joins his fellow previously knighted countrymen Sir Elton John, Sir Paul McCartney, Sir Mick Jagger and several others in the British pantheon. Others knighted this year include actors Benedict Cumberbatch (Sherlock), Eddie Redmayne (The Theory of Everything), Chiwetel Ejiofor (Twelve Years a Slave), and Kevin Spacey (American Beauty). - AP, 6/12/15...... Rush guitarist Alex Lifeson has told a Niagara Falls newspaper that the Canadian power trio's current 40th anniversary tour of North America could be their last. "This tour is the first tour where we're really looking at it that way," Lifeson said. "It's a lot tougher at 61 than it was at 21. And we're all feeling the aches and pains of our advancing years. I have had arthritis for a long time and it's just a little more in the forefront, in terms of my hands. And you know [drummer] Neil's [Peart] had this chronic tendonitis in his arm and his shoulders are starting to feel it, you know he plays so hard, so it only stands to reason that you need to warm up, you need to get in shape." Lifeson added that the band members work out in a gym "four or five times a week" and don't just "sit around eating chips and smoking pot." But Lifeson says he doesn't see Rush disbanding anytime soon, and would consider multiple night residencies at such venues as Radio City and Massey Hall. - New Musical Express, 6/13/15...... As the ABBA musical "Mama Mia!" prepares to finally end its epic 14-year run on Broadway in September after grossing a mind-boggling $2 billion from more than 40 international stage adaptations, the Swedish quartet's Bjorn Ulvaeus said in a recent rare interview that you'll never see an ABBA reunion tour. "I don't know if ever those speculations will stop," said Ulvaeus. "But it's kind of good to be the only group that never came back. Because I think we're virtually the only group that could have a reunion that hasn't had one." Ulvaeus hasn't recorded a song under the ABBA banner since 1982, and he and his fellow bandmates have fiercely maintained in the 33 years since that they never intend to do that again. Ulvaeus also said there was "a huge resistance from me and the rest of us" for the new ABBA Museum in Stockholm which opened in 2013, "but the City of Stockholm wanted it, and it seemed to be a good thing for Stockholm, and anything that's good for Stockholm I'm for it." He also teased that "There might be another musical in us, you never know." - Billboard, 6/11/15...... Speaking of Sweden, Emmylou Harris was among the honorees of Sweden's Polar Music Prize on June 9 in Stockholm. Harris gave an emotional acceptance speech that moved the assemblage to tears as she concluded, "I have only one regret on this magical evening, that my beloved parents, Walter and Eugenia, did not live to share this with me. It didn't matter to them if I was successful or not, they only cared for my happiness. Their unconditional love carried me through good times and bad and will abide with me whatever the future holds, 'til my journey ends." - Billboard, 6/9/15......
Former Creedence Clearwater Revival frontman John Fogerty, who has embarked on a 41-city summer tour of the U.S., says he has no plans to reunite with remaining members of the band. "Through the years I have left that question open. I think it's safe to say the longer time you spend on the earth the more you realize you don't know everything that's gonna happen, but the other fellas recently made it difficult for me to do it," the 70-year-old musician told the Associated Press on June 11. Fogerty is also prepping the release of his memoir named after one of CCR's most famous songs, Fortunate Son: My Life, My Music, in October via Little Brown. Fogerty, an Army veteran, recalled how he "took a harsh look" at how poor and middle class citizens were being shipped overseas to fight the Vietnam War, so he decided to write a song called "Fortunate Son." "It just seemed like the young male sons of rich people were managing to escape being drafted or at least being sent to places that weren't dangerous," he said. - AP, 6/11/15...... In an interview with Forbes magazine, former Cream drummer Ginger Baker took a scathing dig on both Led Zeppelin and the entire heavy metal genre. Baker singled out Zeppelin drummer John Bonham in particular, asserting that he wasn't "anywhere near what I am. He wasn't a musician." "Jimmy's [Page] a good player. I don't think Led Zeppelin filled the void that Cream left, but they made a lot of money. I probably like about five percent of what they did -- a couple of things were really cool. What I don't like is the heavy bish-bash, jing-bap, jing-bash bullshit," said Baker. He added that he "loathed and detested" the current state of heavy metal..."people (who) dress up in spandex trousers with all the extraordinary makeup." "I've seen where Cream is sort of held responsible for the birth of heavy metal. Well, I would definitely go for aborting," he mused. - NME, 6/13/15...... Chic has scored its first Billboard Dance Club Songs chart-topper in 23 years with its latest hit, "I'll Be There." "I'd like to sincerely thank all the Billboard reporting DJs, my band and the fans who've supported Chic in this long journey back to the top of the dance charts," says Chic's Nile Rodgers. "I'm so humbled, it's unreal." Chic last topped the chart on March 21, 1992, with its "Chic Mystique," and its previous No. 1's include Dance, Dance, Dance (Yowsah, Yowsah, Yowsah)" in 1977 and "Le Freak" in 1978. - Billboard, 6/11/15...... Can't Stand Losing You: Surviving the Police, a documentary based on former Police guitarist Andy Summers' memoir One Train Later, premiered on the Vimeo streaming service on June 11. Among Summers' recollections is a tale of the time he took magic mushrooms with late Saturday Night Live cast member John Belushi. "We meet John Belushi [at a hotel] and immediately hit it off. In five minutes we discovered, to our mutual delight, that nearby there was a place that sells magic mushroom omelets," Summers recalled. - Billboard, 6/11/15...... In a recent Facebook post, The Who's Pete Townshend is blaming "musical snobbery" for his Classic Quadrophenia album not being eligible for the classical charts in the U.K. "Classic Quadrophenia is not allowed in the U.K. classical charts? Musical snobbery in the classical elite still alive and kicking then. F--- 'em, There's a huge team behind this, rooted in the practical world of recorded classical music, who deserve better than this slap-down. I know I'm a rock dinosaur and I'm happy to be one, but the team behind Classic Quadrophenia are all young, creative and brilliant," Townshend wrote. The orchestral adaptation of the band's 1973 rock opera was released on June 9 and scored by Townshend's girlfriend Rachel Fuller and performed by the Royal Philharmonic Orchestra and the London Oriana Choir. Classic Quadrophenia will have its live debut on July 5 at London's Royal Albert Hall with the full album cast, and Townshend has hinted that "there are some more shows in the cards" based on the Who's work. - Billboard, 6/10/15......
Peter Frampton has teamed up with AxCent Tuning Systems LLC to promote a crowdfunding campaign on Crowdfunder.com to raise $1 million to manufacture and market an affordable, mass-consumer edition of its Performer computer-controlled guitar tuning system. The device resides inside the guitar and makes use of an external app, allowing players to change tuning in seconds and without having to switch instruments. In addition the Frampton, the tuner has been used by such guitarists as Jimmy Page, Graham Nash, Tom Keifer and Mark Slaughter. "I've been a gadget freak and therefore an engineer for my own records for many, many years," Frampton says. "It's very interesting to me." Meanwhile, Frampton is on the road this summer with Cheap Trick and his own headlining shows, and says he has recorded nine songs so far for a new album he hopes to have ready for release later this year or in early 2016. - Billboard, 6/10/15...... Fleetwood Mac was forced to cancel a gig in Manchester, UK, on June 12 on their current European tour due to illness. The group posted on the Manchester Arena website announced the cancellation, and said that the "July 1 show will go ahead as planned." The band are also due to headline gigs in London, Glasgow and Leeds later this summer. - NME, 6/12/15...... AC/DC tour manager Garry Van Egmond has confirmed that estranged band drummer Phil Rudd will not be joining AC/DC for their upcoming gigs in New Zealand. In April, Rudd pleaded guilty to charges of threatening to kill and possession of methamphetamine and cannabis. Rudd has been unable to play live with AC/DC on their current world tour as he awaits trial. However, he could theoretically play with the band in New Zealand this December as he lives in the country. Van Egmond added that there was "no confirmation that Phil has left the band permanently" but added: "All I can say is that Phil will not be playing in the New Zealand concerts." Rudd was due to be sentenced on the recent charges on June 26, but the verdict was recently pushed back to July 9. - NME, 6/11/15...... The Tubes have announced a 40th anniversary tour of the UK with a 9-date trek that kicks off in Bristol on Aug. 3. The San Francisco-based rock band, who are best rememberd for their 1983 single "She's a Beauty," will also visit Brighton (8/4), Southampton (8/6), London (8/7), Manchester (8/8), Glasgow (8/9), Leeds (8/11), Edinburch (8/12) and Wolverhampton (8/13). In 1977 the Tubes toured the UK, but many of their shows were banned due to British censorship (their 1975 debut album included the controversial rock anthem "White Punks on Dope"). - Noble PR, 6/10/15...... Former The Little House on the Praire star Melissa Gilbert has been charged by the Internal Revenue Service for failing to pay more than $360,000 in federal income taxes. The IRS reportedly filed a tax lien against Gilbert in February and details emerged after she recently announced that her family was moving from a rented home in Howell, Michigan, to another area home. Gilbert blames the 2011-2013 tax debt on a stalled acting career, the economy and divorce. In a statement to the Detroit News, she says that "like so many people across the nation, the recession hit me hard" and there was a "perfect storm of financial difficulty for me." She added that she's negotiated a payment plan with the IRS. - AP, 6/12/15......

Jim Ed Brown, a member of the country music trio The Browns and a star of the Grand Ole Opry for more than a half-century, died on June 11 after a battle with lung cancer in a Franklin, Tenn., hospital near Nashville. He was 81. Mr. Brown was inducted into the Country Music Hall of Fame in March with his sisters Maxine and Bonnie, and The Browns' 1959 crossover smash "The Three Bells" topped Billboard's country chart for 10 straight weeks, and it spent four weeks atop the magazine's all-genre Hot 100 singles chart. The Browns also notched Top Twenty country hits with "Here Today and Gone Tomorrow," "I Take the Chance," "Just as Long as You Love Me," "Money," "I Heard the Bluebirds Sing," "Would You Care" and "Beyond the Shadow." In 1967, after Maxine and Bonnie retired, Jim Ed stayed in Nashville as a solo artist on RCA, and he recorded his signature solo song, "Pop a Top," a No. 3 country single. From 1967-74, Brown also reached the Top Ten of the country charts with the singles "Morning," "Southern Loving," "Sometime Sunshine" and "It's That Time of Night." In 1976, he began recording duets with Helen Cornelius, and they logged a No. 1 country hit with "I Don't Want to Have to Marry You." In March, The Browns were announced as the among the newest members of the Country Music Hall of Fame. Their official induction won't come until October, but a delegation visited Jim Ed in the hospital on June 4 to present him with a medallion commemorating his membership. - The Hollywood Reporter, 6/11/15...... Jazz legend Ornette Coleman died at age 85 of cardiac arrest on June 11. He was 85. The alto saxophonist is one of the select few individuals to change the face of jazz forever, also worked with a number of rock legends over the years. He contributed to Yoko Ono's version of the 1970 LP Plastic Ono Band, and collaborated with Lou Reed on 2003's The Raven. In 2007, he won the Pulitzer Prize for his album Sound Grammar, which peaked at No. 10 on the Billboard Jazz Albums chart. - Billboard, 6/11/15...... Bandleader James Last, known as the "King of Easy Listening and the Emperor of Elevator Music," has passed away at age 86 of an unspecified illness. Mr. Last's biggest hit was "The Seduction," the theme song from the Paul Schrader-directed film American Gigolo, composed by Giorgio Moroder. Mr. Last was also often called the world's most commercially successful bandleader, and his trademark smooth, jaunty tunes that mixed jazz and pop into a seamless, inoffensive whole were heard by anyone who has spent time in a hotel lobby (or elevator). He was also a tireless live performer, and his happy music continued to sell out concert halls, particularly in Europe, up until the end. - The Hollywood Reporter, 6/13/15...... Recording engineer Dennis Ferrante, whose long list of credits includes work on albums by such diverse artists as John Lennon, Harry Nilsson, Lou Reed, Elvis Presley, Waylon Jennings, Duke Ellington and the 1910 Fruitgum Company, died on June 6 from heart failure. In a 2009 interview, Ferrante said the creation of Lennon's hit "#9 Dream" followed the former Beatle's standard of work in the studio. "John's way of doing music was he would come into the studio with his song. He would run the tune down for the band and after about 45 minutes the band would be ready to put it down. Then we would record any guitar overdubs or other instruments and be ready to put down John's vocal. He didn't like to hear his voice plain so I had to put in his headphones efx's that seemed to me the more he heard, the better he sang. After that we put on the background vocals and whatever little nuiances were needed like May (Pang) saying 'John' in the chorus. After all the parts were put down, we would mix and the rest is what you hear." Recently, Ferrante had played a show at the Cutting Room in New York with former Wings drummer Steve Holley and others. "He was a storyteller and a real joy to be around," Holley said. - TheExaminer.com, 6/6/15......

Christopher Lee, the mystical British actor whose haunting, intimidating performances as Count Dracula, the Frankenstein monster and Fu Manchu made him an icon of horror films and the cinematic embodiment of villainy, died on June 7 at Westminster Hospital in London of respiratory problems and heart failure. He was 93. Mr. Lee, who as bad guy Scaramanga battled Roger Moore's James Bond in 1974's The Man With the Golden Gun, re-ignited his career in his late 70s with what would be recurring roles in the Lord of the Rings, Hobbit and Star Wars franchises. With his gaunt 6-foot-5 frame and deep, strong voice, Mr. Lee was best at playing characters -- slave traders, crazed kings, vampires, demented professors -- who were evil, murderous, dour and unrepentantly ruthless. Mr. Lee often said that he identified with Count Dracula, because they were both embarrassments to an aristocratic family. "In my mind Dracula, the Mummy and Frankenstein's monster are driven figures, unable to help themselves, eventually out of control like a runaway train," he wrote in his 2003 memoir Lord of Misrule, "and consequently very much alone." - The Hollywood Reporter, 6/11/15.
Credit card issuer MasterCard has approved artwork of the Sex Pistols to adorn a pair a new credit cards. The cards come from the new collection of Virgin Money, a bank backed by billionaire entrepreneur Sir Richard Branson, who headed Virgin Records when it signed the band in 1977. "In launching these cards, we wanted to celebrate Virgin's heritage and difference. The Sex Pistols challenged convention and the established ways of thinking -- just as we are doing today in our quest to shake up U.K. banking," said Virgin Money director of cards Michele Greene. In a press release, Virgin Money added that it was, "time for consumers to put a little bit of rebellion in their pocket." - Billboard, 6/9/15...... A battle over the estate of recently deceased iconic bluesman B.B. King is headed to a courthouse in Las Vegas, as attorneys for King's designated executor, LaVerne Toney, have filed documents in a Nevada court to fend off allegations that King family members were kept away in his dying days, that he was mistreated medically, and that his money was siphoned off before he died May 14 at his Vegas home at age 89. "We're asking the probate commissioner to approve (Toney) as executor and personal representative of the estate," attorney Brent Bryson said. Two of King's 11 surviving children, Williams and Patty King, have accused Toney and B.B. King's personal assistant, Myron Johnson, of poisoning him to hasten his death. The allegation prompted an autopsy by the Clark County coroner the day after a King memorial at a Las Vegas funeral chapel, and the results of toxicology tests are expected in several weeks. King was buried May 30 at the B.B. King Museum and Delta Interpretive Center in Indianola, Mississippi. - AP, 6/8/15......
A modern-style Oregon house once owned by Steve Miller Band principal Steve Miller has been added to the National Register of Historic Places. Architectural historian Diana Painter of Oregon's Historic Preservation Office says the house, which was designed by architect and UC Berkley faculty member Winifred Scott Wellington and built in 1951 just outside Williams, is admired as "one of the finest examples of post-World War II modern-style architectural design in southern Oregon and a rare example in Josephine County," according to architectural historian Diana Painter. Miller owned the house from 1976 to 1986. It is now owned by a nonprofit foundation founded by William J. and Sarah Wagner that operates the 400-acre property as a nature center, botanical garden, school and community center. - AP, 6/8/15...... Aretha Franklin performed at a memorial service for her late father, the Rev. C.L. Franklin, at the New Bethel Baptist Church in Detroit on June 7. The Sunday service featuring gospel music and a free soul food buffet, with several people sharing their memories of Franklin's father and her brother, the Rev. Cecil Franklin. The "Queen of Soul" appeared nearly two hours into the service to perform the gospel tune "The Old Ship of Zion," with some in the audience crying. C.L. Franklin would have turned 100 this year, according to the Detroit News. - AP, 6/8/15...... The iconic '60s girl group The Supremes will be the focus of a new exhibit at The Grammy Museum in Los Angeles on June 25. Legends of Motown: Celebrating the Supremes will chronicle the trio's legendary reign through rare artifacts from the private collection of founding member Mary Wilson. On June 24, Wilson will take center stage for the museum's interview/Q&A series, "A Conversation With." Founded as the Primettes in Detroit by Wilson, Diana Ross and Florence Ballard, The Supremes became the most popular female group of the '60s thanks to a string of No. 1 R&B and pop hits including "Where Did Our Love Go?," "Baby Love" and "Stop! In the Name of Love." The exhibit will run through spring 2016. - Billboard, 6/5/15...... Legendary Queen of Funk Chaka Khan was the featured performer on the opening night (June 3) of Celebrate Brooklyn's 37th season. Khan, 62, heated up the unseasonably chilly park with an 18-song set that spanned her greatest hits, while showcasing her still-vibrant voice on tunes such as "I Feel For You," "I'm Every Woman," "Tell Me Something Good" and "Everlasting Love." - Billboard, 6/4/15...... Carlos Santana and his wife and band member Cindy Blackman performed the National Anthem before game 2 of the NBA Finals on June 7 at the Golden State Warriors ' Oracle Arena. The Santanas belted out a Jimi Hendrix-esque version of the "Star-Spangled Banner" on drums and electric guitar, and there wasn't a lyric to be heard. The pair also posed with the Larry O'Brien Championship Trophy. - Billboard, 6/7/15......
Beach Boys mastermind Brian Wilson is in the midst of a press tour to promote his new biopic Love & Mercy, which premiered in US theaters on June 5. Wilson, 72, has been rushing to screenings, giving interviews and posing for photos at a Los Angeles hotel and says the new movie is "a trip." "The first time I watched it, it was like a real test for my emotions," Wilson said in his typical clipped diction. "It portrays me so well that I felt like I was being pushed into the movie. Ten years in the making, Love & Mercy stars Paul Dano and John Cusak at different periods in his life and takes an unflinching look at the musician's powerful creative energy and debilitating mental illness. Wilson, who released his latest studio LP No Pier Pressure in April, says he's currently having an "off period" where he hasn't written for a few months, and knows there's more music in him. It's his language, he said, his means of communication. "It's all done through music, that's how I explain it," Wilson said. "As a person, I couldn't explain nothing. But with music, I can explain something." Meanwhile, a cover of the Beach Boys' hit "Good Vibration" by contemporary rockers the Flaming Lips recorded at a "Brian Fest" tribute gig in Los Angeles in March is being featured in the first instalment of a two-part Internet documentary produced by Flood Magazine that focuses on Wilson's legacy. Part one of Brian Fest: A Night to Celebrate the Life and Music of Brian Wilson features interviews with Al Jardine, Blondie Chaplin, Heart's Ann Wilson and Wilson-Phillips, among others, with the footage intercut with The Lips' live redition of "Good Vibrations." - AP/NME, 6/4/15...... Neil Diamond's current tour has topped the Billboard Hot Tours list for the week ending June 2 with $29.5 million in box office revenue reported during the past week from his 2015 tour through North American cities. Diamond kicked off the trek earlier this year with shows booked in 29 markets in the U.S. and Canada during a three-month stretch. On the road in support of Melody Road, his first album released on Capitol Records after signing with the label in 2014, Diamond began the tour in Allentown, Pa. on Feb. 27. Other '70s acts in the Top 10 touring list include the Rolling Stones ($16,376,925), Rod Stewart ($8,112,733), Paul Simon and Sting ($7,370,604), the Eagles ($5,473,040), and Kiss ($4,563,999). - Billboard, 6/4/15...... The Grateful Dead' three-day concert series "Fare Thee Well: Celebrating 50 Years of Greatful Dead" at Chicago's Soldier Field on July 3-5 will be broadcast live on the SiriusXM radio network on its dedicated Grateful Dead Channel. Produced in collaboration with the band, the dedicated channel's hosts, David Gans and Gary Lambert, will do a special edition of their weekly talk show "Tales from the Golden Road" before and after the concerts. Grateful Dead archivist David Lemieux will be a special guest. This reunion series in Chicago will be the last time the Dead, now consisting of Bob Weir, 67; Phil Lesh, 75; Mickey Hart, 71; and Bill Kreutzmann, 69, perform together live. - Billboard, 6/4/15......
Pink Floyd's David Gilmour has announced his new solo album, Rattle That Lock, will be released in September 2015 and feature collaborations with Roxy Music's Phil Manzanera, Jools Holland and Gilmour's own wife, Polly Sampson. During an event at the 2015 Borris House Festival of Writing and Ideas in Carlow, Ireland on June 5, Gilmour performed two new songs from the upcoming LP, "Girl With A Yellow Dress" and "Boots On The Ground." Gilmour will tour the UK and Europe behind the new LP for the first time in nine years beginning in Croatia on Sept. 12 and visiting various cities in Europe before heading to the UK for three consecutive nights at London's Royal Albert Hall on Sept. 23-25. Gilmour and Pink Floyd topped the UK album charts in 2014 with the release of Pink Floyd's final album, The Endless River, which was the band's first release in 20 years. Meanwhile in other Pink Floyd news, former member Roger Waters has announced that he will be releasing a concert film, titled Roger Waters - The Wall. The film, which follows Waters' 2010-2013 "The Wall Live" tour, was first shown at the 2014 Toronto International Film Festival and will now be released in theatres worldwide for one day only on Sept. 29. It was the largest worldwide tour ever undertaken by a solo artist and was the first time any Pink Floyd member had played their 1979 concept album The Wall in two decades. - New Musical Express, 6/9/15...... Elton John has apologized for remarks he made during his concert at Kingsholm Stadium in Gloucester, UK, on June 7. Irritated by female security guards who were manning the crowd, Sir Elton said, "Lighten up you lot, it's not f---ing China so piss off! You get a f---ing uniform on and you think you're Hitler... we're not having it, piss off!" Following the outburst, John reconsidered his words and uttered a lengthy apology to the staff. "I do apologize, whoever told the stewards to be restricting that, that's their f---ing fault and not hers," he said. "So I apologize to her and I would be willing to apologize to her face. So if she comes up now I'll give her a big hug, come on. You're doing your job. But it's so frustrating, if people want to wave their hands don't tell them to stop. It's a musical event." - NME, 6/8/15...... A previously unreleased Led Zeppelin song called "Sugar Mama" which will be included in a deluxe edition of Zeppelin's 1982 Coda album has been shared online ahead of the band's forthcoming reissue releases, which also include 1976's Presence and 1979's In Through the Out Door. "Sugar Mama" was originally recorded during the sessions for the band's first album in 1968 at Olympic Studios in south west London. It will feature as a bonus track on the Coda reissue, and is now streaming at The Guardian UK's website. - NME, 6/8/15......
Patti Smith paid tribute to several of her lost idols, including Lou Reed, Jimi Hendrix and the Rolling Stones' Brian Jones, during her Field Day 2015 performance on the Main Stage in London on June 7. Before "Elegie," the final song from her seminal 1975 LP Horses, she told the crowd the song had been written "in memory of Jimi Hendrix." "This song is for all the people we've lost," she continued, calling out the names of deceased friends like Robert Mapplethorpe and her husband Fred "Sonic" Smith. "Call out!" she invited the audience, before adding two more names of her own -- Lou Reed and John Nash. Smith finished her set by dedicating a cover of The Who's "My Generation" to the Stones' Brian Jones. - NME, 6/8/15...... The Rolling Stones' Keith Richards said in a recent interview with Rolling Stone magazine that the band may soon return to the studio to work on a new album. "Just last week, the word 'studio' popped up while we were rehearsing," Richards said. "I said, 'Well, let's find a time. I'm ready'." Elsewhere in the interview, Stones guitarist Ronnie Wood described the atmosphere within the group as the "best vibe ever within the band". "We've never been closer," he said. "Mick [Jagger] went through that terrible thing [Jagger's girlfriend L'Wren Scott died in 2014], and the band has become even more important to him because of that." The Rolling Stones last released a new studio album in 2005 in the form of A Bigger Bang, and a Sticky Fingers deluxe reissue dropped on June 8. Their in-progress "Zip Code Tour" of North America next hits Orlando, Fla., on June 12, and continues through a July 15 date in Quebec, Canada. - NME, 6/5/15...... A Gibson Jumbo J-160E acoustic guitar played by John Lennon on the Beatles hit "Love Me Do" is expected to fetch over $900,000 in a Julien's auction in California this November. The guitar, purchased by Lennon in Liverpool, went missing in 1963 during the Beatles' Finsbury Park Christmas Show, and turned up 50 years later, after it was purchased by John McCaw in a US junk shop. "This is one of the biggest finds in music history," says Julien's owner Darren Julian, who added it could top the $965,000 auction record set in 2013 for an electric guitar owned by Bob Dylan. "John Lennon items don't come up very often because a lot of people keep them. This was one of his favourite guitars, he talked about wishing he still had it," Julien said. The instrument's authenticity was verified by Andy Babiuk, who has written about musical equipment used by the Beatles, by matching the guitar's serial number, wood grain and scratches to photographs and videos of Lennon playing the instrument. - Telegraph.co.uk, 6/5/15...... In related news, a copy of the Beatles' 1968 "The White Album" alleged to be signed by Charles Manson of the Sharon Tate murders infamy is currently for sale on the auction website iOffer.com, with a "buy it now" price of nearly $50,000. The front cover of the album is said to include signatures by Manson and fellow Manson Family members Susan Atkins, Leslie Van Houten, Charles "Tex" Watson and Pat Krenwinkel. "The signatures were obtained by a gentleman who was at one time associated with the Manson family at the Spahn Ranch, I choose not to post his name here," the seller of item notes. "He acquired them at the respective prisons where they are incarcerated in California, including Corcoran State Prison, and the California Correctional Institution for women." "The White Album" figured prominently into the trial and conviction of Manson, with one of its tracks, "Helter Skelter," becoming the name of a best-selling account of the murders by Los Angeles prosecutor Vincent Bugliosi. The authenticity of the item hasn't been confirmed but the seller states that they "would always refund an item if shown not to be genuine."
Mr. Bugliosi, meanwhile, died of cancer in L.A. on June 6 at age 80. After securing death sentences for Manson and the others in 1972 -- sentences commuted to life in prison when California's death sentence was abolished -- he retired from the DA's office, after winning 105 of his 106 felony trials, including 21 murder convictions. According to his publisher, Simon & Schuster, his Helter Skelter was "the biggest selling true crime book in publishing history." Manson, 80, remains incarcerated at Corcoran State Prison in California. He has been denied parole 12 times. - New Musical Express/CNN, 6/9/15...... Thoroughbred horse racing's elusive Triple Crown award, which was last won by Affirmed in 1978, was broken on June 5 at the Belmont Stakes by American Pharoah [sic]. "The 37-year wait is over. American Pharoah is finally the one! American Pharoah has won the Triple Crown!," excited announcer Larry Collmus proclaimed as American Pharoah crossed the finish line in an easy win over the other contenders. The race was the most-watched Saturday Afternoon Sporting Event since AFC Divisional Playoff on NBC. An average of 22 million viewers tuned in on NBC from 6:45-7 p.m. ET as American Pharoah secured a 5-length edge to become the first Triple Crown winner in 37 years. The replay of the Belmont Stakes, with the Larry Collmus race call plus additional Belmont video coverage, was viewed 2.5 million times across the platforms of NBC Sports Digital. - Variety, 6/7/15...... Singer Ronnie Gilbert a member of the influential 1950s folk quartet The Weavers, died on June 6 a retirement community in the San Francisco Bay Area suburb of Mill Valley. She was 88. With the Weavers, whose other members were Pete Seeger, Lee Hays and Fred Hellerman, Ms. Gilbert helped spark a national folk revival by churning out hit recordings of "Goodnight Irene," ''Tzena Tzena Tzena," ''On Top of Old Smokey," ''If I Had A Hammer," ''Kisses Sweeter Than Wine" and "Wimoweh." The Weavers were hugely popular before their left-wing activities were targeted by anti-Communists during the Joe McCarthy era. They were blacklisted, unable to record, appear on television or radio and perform in many concert venues, and eventually disbanded. Ms. Gilbert went on to pursue a solo career as a singer, as a stage actor and psychologist. Her memoir, Ronnie Gilbert: A Radical Life in Song, which is the same title of a one-woman show she performed for years, will be published in the fall. - AP, 6/7/15.
Michael Jackson's son Prince Michael Jackson graduated from Buckley High School in Sherman Oaks, Calif., on May 30. Prince's aunt, La Toya Jackson, was at the ceremony and first shared the news on her Twitter account, with his grandmother Katherine Jackson, as well as his sister Paris Jackson and several other relatives, also attending the graduation. - Billboard, 5/30/15...... Meanwhile, one of Michael Jackson's early mentors, Diana Ross, posted her first messages to Twitter on June 3. The Motown legend, using the name "Ms. Ross," tweeted "I am on Twitter now and loving it." So far, Ross has only followed five people on the platform: her children Tracie, Evan, Rhonda, Chudney and Ross Naess. - Billboard, 6/30/15......

Earth, Wind & Fire, currently touring the US, will play shows right up to its Bonnaroo Music Festival appearance on June 12 in Manchester, Tenn., then starts another summer run with Chicago on July 15 in Concord, Calif. EWF bassist and co-founder Verdine White says his group is no stranger to playing large-scale festivals where it might stick out a bit from the rest of the bands. "It kind of goes back to our roots," White recently told Billboard about his upcoming Bonnaroo date. "(1974's) California Jam, you know, things like that we did way back in the day before any of these young people were born. We were playing a lot of those kind of festivals back in the early '70s and things like that. It's a cool festival to be part of, and we're really happy about that. It's kind of going to remind us of back in the day." White says the band's Bonnaroo setlist may involve the triple-platinum LP That's The Way of the World, the group's first No. 1 album that celebrates its 40th anniversary this year. "We're pulling out some songs from that particular era and this summer we're going to be doing quite a bit of content based on that, live," White affirmed. "That's The Way of the World was such a big breakthrough record for us, a very transitional record, and still holds up today." White added that the band is trying to "figure out a way to fit in" a new recording project, which would be the follow-up to 2013's Now, Then & Forever and a holiday collection in the fall of 2014. - Billboard, 6/3/15...... The Grateful Dead have announced a September release date for what will be their largest boxed set to date -- a whopping 80-disc collection dubbed 30 Trips Around the Sun featuring 30 unreleased live shows -- one for each year the band was together from 1966 to 1995. Packed with over 73 hours of music, the career-spanning set will include a 1967 show at the Shrine Auditorium in Los Angeles, a 1979 concert at Cape Cod Coliseum, a 1987 show at New York's Madison Square Garden and a 1994 show in Boston. The remaining shows will be revealed in the coming weeks on Dead.net. The box also comes with a 288-page book that features an extensive, career-spanning essay written by GD archivist Nick Meriwether. If the nearly $700 price tag for the release is too steep for some, a four-CD and digital version of the collection titled ternate version of "Brown Sugar" featuring Eric Clapton on slide guitar that will be included on the band's upcoming 30 Trips Around the Sun: The Definitive Live Story 1965-1995 will also be available on Sept. 18 for $44.98. The band will perform five "Fare Thee Well" concerts on June 27 and 28 in Santa Clara, California, and on July 3, 4 and 5 at Chicago's Soldier Field. All five shows will be simulcast on the Web. - Billboard, 6/3/15...... On May 31 Rhino Records announced that two albums recorded by the Doors following the death of frontman Jim Morrison, 1971's Other Voices and 1972's The Full Circle, will be reissued as a 2 CD-set on Sept. 4 featuring remastered audio by longtime Doors producer Bruce Botnick. Other Voices, the band's seventh LP, will include a rare bonus track called "Treetrunk," which was first released as a B-side to The Full Circle single "Get Up and Dance." The 180-gram vinyl editions will feature "historically accurate sleeves," including the expansive foldout zoetrope packaged with the original The Full Circle vinyl. Afdter Morrison died in Paris in July 1971 aged 27, keyboardist Ray Manzarek, guitarist Robby Krieger and drummer John Densmore continued on as the Doors, with Krieger and Manzarek sharing vocal duties. Manzarek died in 2013 at age 74, and Densmore has recently published The Doors Unhinged, an account of his legal feud with Krieger of the use of the band name. - New Musical Express, 5/31/15......

Tom Petty and the Heartbreakers guitarist Mike Campbell has revealed to Rolling Stone magazine that Petty wants to make another Mudcrutch album, named after Petty's pre-fame band and who finally released a debut album in 2008. Campbell, who also started in Mudcrutch but transitioned to the Heartbreakers with Petty, added that "It probably won't take very long. It's a labor of love, really." Campbell says the album would have gotten underway in January, but medical issues with Mudcrutch guitarist Tom Leadon held up the process. Leadon was one of two of Mudcrutch's five members, along with drummer Randall Marsh, who did not go on to form Petty's backing band. "I hope we do some gigs again this time," Campbell said when asked of a potential Mudcrutch tour. "If we have the time and the guys are all up for it, then I'd love to go out and play. But we'll start with the record and see what comes up." Meanwhile, a previously unreleased Tom Petty song will be featured in the long-awaited big screen adaptation of the hit HBO series Entourage. The lovely, contemplative rock track "Somewhere Under Heaven," a previously unreleased gem from Petty's 1994 classic solo LP Wildflowers, is also currently streaming on Spotify, and will be available on the upcoming release Wildflowers: All the Rest, a collection rounding up the material that didn't make Petty's second solo album. - Billboard, 6/2/15...... The Rolling Stones have released an alternate version of "Brown Sugar" featuring Eric Clapton on slide guitar that will be included on the band's upcoming deluxe reissue of 1971's Sticky Fingers that is due out June 8. Long familiar to Rolling Stones fans as a bootleg version, the Clapton version of "Brown Sugar" was recorded on Dec. 18, 1970, at Olympic Studios in London at a birthday party for guitarist Keith Richards. It also features Al Kooper on piano. Meanwhile, the Stones performed a track they hadn't played live for almost 50 years, "Hang On Sloopy," at the Ohio Stadium in Columbus, Oh. on May 30. They dedicated it to Ohio State University, whose marching band play it at sports games. "Hang On Sloopy" was originally written by Wes Farrell and Bert Russell in 1964, and later popularized by The McCoys. The Stones last performed the track during their European tour in 1966. - Billboard/NME, 6/2/15...... 1976 Olympics decathlon gold medalist Bruce Jenner made her debut as a woman, Caitlyn Jenner, in Vanity Fair magazine on June 1. The cover of the magazine's July issue revealed the first look at Jenner after her transition from male to female. "I'm so happy after such a long struggle to be living my true self," Jenner wrote in her first tweet on June 1. "Welcome to the world Caitlyn. Can't wait for you to get to know her/me." Jenner first publicly revealed that she was transitioning into a woman in a 20/20 interview with Diane Sawyer. "For all intents and purposes, I am a woman," Jenner said in April. Jenner was reportedly considering spelling her name with the letter "k," like all the other women in the Kardashian-Jenner clan, but has opted for a more traditional spelling of Caitlyn. She is set to receive the Arthur Ashe Courage Award at ABC's EPSY Awards on July 15. Her yet to be titled docu-series is scheduled to debut in July. - Variety, 6/1/15...... CBS is partnering with the family of late The Brady Bunch creator Sherwood Schwartz on a new comedic musical stage show based on Schwartz's iconic '70s sitcom. The play will feature a new story, but will still focus on the original characters from the sitcom about a happy band of step-siblings and their newly married parents. Schwartz's children, Lloyd J. Schwartz and Hope Juber, wrote the book. Juber wrote the music with her husband, Wings guitarist Laurence Juber. Production dates are not yet available. - Variety, 6/2/15......
Although two factions of the late Robin Williams's family have settled their differences over dividing the actor's personal effects, they remain at odds over how much cash Williams's widow Susan should receive over her lifetime. A hearing has been scheduled for early June in San Francisco Superior Court to determine how much money she should receive from her late husband, who hanged himself in August in the Tiburon home they shared. The Mork & Mindy star left most of his estate to his three children, including the proceeds from the sale of a Napa County home and property. But Williams did leave the Tiburon home to Susan with instructions that she receive enough money to maintain it through her lifetime. - AP, 6/1/15...... Academy Award-winning costume designer Julie Harris, who outfitted such '60s icons as The Beatles and Sean Connery as James Bond, died on May 30 at a London hospital after suffering from a chest infection. She was 94. Ms. Harris played a major role in capturing the look of 1960s "Swinging London" on film, and dressed the Beatles for both A Hard Day's Night and Help! "I must be one of the few people who can claim they have seen John, Paul, George and Ringo naked," she later said. She won an Oscar for the 1965 film Darling, and a British film award, the BAFTA, for the 1966 Michael Caine comedy The Wrong Box. - AP, 6/1/15...... Betsy Palmer, the veteran character actress known for appearing as a regular panelist on the CBS game show I've Got a Secret for a decade starting in 1958, died on May 29 of natural causes at a hospice care center in Connecticut. She was 88. Ms. Palmer also achieved lasting, though not necessarily sought-after, fame as the murderous camp cook in the cheesy 1980 horror film Friday the 13th. Ms. Palmer had appeared in films, on Broadway and in TV shows for years before she took the role of Mrs. Voorhees in Friday the 13th in which young camp counselors suddenly begin meeting their bloody ends. The wholesome Indiana native also starred in numerous TV shows from the early 1950s, among them Kraft Theatre, Playhouse 90 and Studio One. Her film credits included three movies released in 1955 -- Mister Roberts with Henry Fonda (as nurse Lt. Ann Girard, she was one of the few women in the cast), The Long Gray Line with Tyrone Power and Queen Bee with Joan Crawford. Other credits include The Tin Star (1957), The True Story of Lynn Stuart and The Last Angry Man (1959). Other TV credits included Knot's Landing (as the aunt of Joan Van Ark), The Love Boat, Newhart, Just Shoot Me!, T.J. Hooker and Murder, She Wrote. - The Hollywood Reporter, 6/1/15.
As The Who's Pete Townshend was honored with the 2016 MusiCares Stevie Ray Vaughn Award for his work supporting the charity at the annual MusiCares benefit concert in New York's Best Buy Theater on May 28, Bruce Springsteen joined Townshend and Who singer Roger Daltrey onstage to perform "My Generation" and "Won't Get Fooled Again." Springsteen also made the presentation of the award to Townshend, and recalled the first time he saw The Who on their first American tour in 1967. "I was a young pimply-faced teenager who managed to scrap enough together to go see my first rock concert ever. Pete and The Who were young pimply-faced teenagers with a record contract, a tour and a rude aggressive magic," Springsteen said. He went on to say how the band played probably a little more than 30 minutes, and Pete, in a cloud of smoke, demolished his guitar bashing it over and over into the floor and his amplifier." "All I knew, for some reason, this music and the demolishing of all these perfectly fine instruments filled me with incredible joy and I never looked back," The Boss noted. The MusiCares MAP Fund is a charity to assist musicians with addiction recovery. - New Musical Express, 5/29/15......
Reports are circulating that a brain aneurysm was the reason for Joni Mitchell's recent admission to a hospital, where she has remained for nearly two months. Sources close to Mitchell have reported that she remains in "very serious" condition, and is expected to be moved to a rehab facility in the near future. Mitchell, 71, was hospitalised in Los Angeles on Mar. 31, after being found unconscious at her home. Representatives for the singer recently denied reports that she is in a coma and unresponsive. A statement on her official website, and approved by Leslie Morris, read: "Contrary to rumors circulating on the Internet today, Joni is not in a coma. Joni is still in the hospital -- but she comprehends, she's alert, and she has her full senses. A full recovery is expected." On May 4, Mitchell's lawyer Alan Watenmaker told a court that she could be released from hospital shortly during a court hearing concerning a request for conservatorship from her longtime friend Leslie Morris. Another report by Showbiz 411 claims "speech is difficult" for the Canadian singer/songwriter icon, "but she's communicating." - Billboard/NME, 5/29/15...... Playing the Liverpool Echo Arena on May 28, Paul McCartney encouraged a nervous fan to go ahead and propose to his girlfriend before the audience. McCartney invited the young couple, named Fabrice Gueho and Diane McEvoy, on to the stage mid-set, where Gueho asked McEvoy to marry him. In response to Gueho's initial nerves, McCartney attempted to spur the man on. "Come on, get serious, do it, we're all watching," he said, somewhat abruptly. Gueho proceeded to get down on one knee to propose, with McEvoy saying "yes" to a loud cheer from the crowd. The future bride, McEvoy, also has a Beatles connection -- she is employed at the city's Beatles Story Museum. McCartney's Liverpool gig came after recent concerts in London and Birmingham. Meanwhile, Sir Paul revealed to London's Daily Mirror on May 29 that, as a grandfather, he's given up marijuana after many years of indulgence and now prefers wine or "a nice margarita." Paul, 72, said that he doesn't want to set a bad example for his children and grandchildren by smoking pot, and that his decision is "a parent thing" and that "the last time I smoked was a long time ago." In other Macca-related news, the casting director of the hit '90s NBC sitcom Friends said in a recent interview with HuffingtonPost.com that she once tried to get the famous former Beatle to appear on the long-running show, to play Ross Geller's father-in-law when he married Emily Waltham during the two-part season four finale back in 1998. "I went through his manager and gave him all the details," Litt recalled. "One day, someone in the office brought me a faxed letter written to me by Paul himself!" "He thanked me for my interest and said how flattered he was, but it was a very busy time for him," she added. - NME/AP/Billboard, 5/29/15...... In other Beatles-related news, Ringo Starr told the UK's Uncut magazine that working with John Lennon's Plastic Ono Band was one of the "best experiences" of his career. "It was incredible," Starr said of the 1970 John Lennon/Plastic Ono Band LP recording sessions. "John, [bassist] Klaus [Voorman] and I. One of the finest trios I ever heard. We did it like a jam. We knew John had the songs and we'd kick it in and felt where it should go." Starr added that their familiarity as a group worked to their advantage: "We knew Klaus anyway. John and I really knew each other, so we were psychic where the atmosphere was going to go." Despite his legacy of recording 12 albums with the Beatles earlier, Starr said that recording that album was one of the "best experiences on record I have ever had." "Just being in the room with John, being honest, the way he was, screaming, shouting and singing. It was an incredible moment," Ringo said. - New Musical Express, 5/29/15......

Michael Jackson's former Neverland Ranch estate in Santa Ynez, Calif., has been put on the market, with an asking price of $100 million. The estate now features over 20 structures including the main house, guest houses, 50-seat movie theatre and a station that served as a stop-off point for Jackson's miniature railway. Jackson bought the 2,700-acre property in 1987 for $19.5 million and staged his marriage ceremony to Lisa Marie Presley there in 1995. He refused to return there after a 2004 police raid and investigation into child molestation charges against him. The estate's agent, Sotheby's Interternational Realtors, say the current owners, Colony Capital, are keen to keep fans away from the property and hope to sell the ranch quickly by planning an "extensive prequalification" of all potential buyers before showing the property. "We're not going to be giving tours," SIR's Suzanne Perkins said. - WENN.com, 5/29/15...... In other Michael Jackson news, on May 26 Los Angeles Superior Court Judge Mitchell Beckloff dismissed a choreographer's claim that the King of Pop once molested him as a child. The judge said that Wade Robson, who had previously denied that Jackson had molested him and even testified in Jackson's defense in a criminal trial in 2005, had waited too long to file the case in court. Robson, who is also a former dancer with Britney Spears, then sued Jackson's estate in May 2013 and sought to file a late claim against the singer's estate. Jackson's estate has denied Robson's allegations of abuse, and Robson's attorney has yet to respond to the judge's decision. - AP, 5/27/15...... Organizers of the upcoming Grateful Dead "Fare Thee Well" concerts have announced they will release over 300 tickets to the shows on eBay with proceeds going to benefit a number of charities. Bidding for these tickets will reportedly begin at face value. From there, net proceeds from the sales will be split between the charities chosen by the Grateful Dead, which include The Rainforest Action Network, NORML, SEVA, Conscious Alliance, and the Rex Foundation. At the shows, the charities will have a presence in an area billed as "Participation Row." The Dead's Fare Thee Well shows will mark the band's 50th anniversary. The band will play Santa Clara, Calif., on June 27 and 28 and then head to Chicago July 3-5. - Billboard, 5/28/15......
As Fleetwood Mac kicked off a UK reunion tour at London's O2 Arena on May 27, singer Stevie Nicks told the UK's Mojo magazine that "every band should have a girl in it." "I think every band should have a girl in it, because it's always going to make for more cooler stuff going on than if it's just a bunch of guys," Nicks said. "It's ultimately more romantic, no matter what. Even if nobody is getting together, it still casts a romantic spell." Fleetwood Mac will kick off their European tour with a series of UK and Ireland dates, playing 6 concerts at London's O2, three dates in Birmingham, two dates in Manchester, three dates in Glagow, a date in Dublin, and two dates in Leeds including the closer on July 5. - NME, 5/27/15...... Influential '70s disco producer/composer Giorgio Moroder is premiering a megamix video featuring a group of dancers bringing the tracks of his upcoming album, Deja Vu, to life ahead of the LP's June 16 release date. The video includes 10 of the songs from the album, which features A-list cameos from the likes of Sia, Britney Spears, Kylie Minogue, Charli XCX and more. Deja Vu is Moroder's first solo album in over 30 years. - Billboard, 5/28/15...... "Motown the Musical," a stage production that tells the story of the founding of the iconic Detroit record label by Berry Gordy in 1958 and traces its legacy through a series of flashbacks, will end its two-year run on Broadway on June 7. A national tour of the show will then travel across North American through early 2016 on a 37-date run. "Motown the Musical" has grossed over $115 million since its premiere in March 2013. - Billboard, 5/28/15...... Baltimore, Maryland, a city recently ravaged by racial strife, has debuted a musical about reggae icon and civil rights activist Bob Marley in hopes to help heal the city. The city's flagship theater, Center Stage, began previews of "Marley" this spring, but they were lost amid protests following the death of Freddie Gray in police custody, and the actors had to rush to finish rehearsals early on several evenings to accommodate a city-wide curfew. "Marley" focuses on the years 1975 to 1978, when the musician survived an attempted assassination in Jamaica and went into exile in London. It's the first time a stage musical has used both Marley's songs and his life story. The musical, with Mitchell Brunings portraying the title character, features such mid-'70s Marley albums as Exodus, Kaya and Rastaman Vibration, which include the songs "Jamming," "'Three Little Birds" and "Roots, Rock, Reggae." - AP, 5/27/15...... Organizers of the 2015 Newport Folk Festival in Rhode Island have announced they will pay tribute to the moment when Bob Dylan made rock history by announcing he was "going electric" 50 years ago. Festival producer Jay Sweet said on May 26 that an "all-star lineup" of nearly a dozen contemporary artists will celebrate Dylan's 1965 performance. It will close out the three-day festival, which runs July 24-26. Dylan is not playing at the festival, but Sweet says he's invited to play every year. He last played Newport in 2002. Other headliners include Roger Waters and The Decemberists. - AP, 5/26/15......


Founding Pink Floyd members Roger Waters and Nick Mason unveiled a plaque commemorating the 50th anniversary of the group's formation at London's University Of Westminister on May 28. The iconic prog-rock band was formed at the university (formerly known as Regent Street Polytechnic) in 1965, and initially going by the name Sigma 6, with keyboardist Richard Wright joining the group soon after. Wright died in 2008. David Gilmour did not attend the event because he didn't join the band until 1967. "Put it like this: if we'd gone up for Britain's Got Talent, I don't think we would have made it past the audition stage," Mason told the BBC. "We weren't terribly good," he added, to which Waters replied: "We were effing awful." While Waters was eager to participate in the 50th anniversary ceremony, he has insisted he'll never rejoin the band and recently told fans hoping for him to rejoin to "get a grip" via Facebook. - New Musical Express, 5/29/15...... Neil Young announced the tracklisting for his forthcoming concept album The Monsanto Years. In addition to the title track, which is the penultimate song on the 9-track CD, the album also features such tracks as "A New Day for Love," "Wolf Moon," "Big Box," "A Rock Star Bucks a Coffee Shop," "Workin' Man," and "Rules of Change. An accompanying DVD will also feature live performances of the 9 songs, in a different order. The Monsanto Years is due June 29 via Reprise Records. - Billboard, 5/27/15...... The first eight Black Sabbath albums will be re-released this summer on heavyweight 180g vinyl, as well as CD format, beginning on June 22 with 1970's Paranoid, and 1971's Master of Reality. On June 29, 1972's Vol. 4, 1973's Sabbath Bloody Sabbath, and 1975's Sabotage will follow, while 'Technical Ecstacy' (1976) and 'Never Say Die' (1978) conclude the schedule on July 13. - NME, 5/28/15...... The family of late blues guitarist B.B. King, who died on May 14 at age 89 from complications due to type 2 diabetes, are set to challenge the musician's former manager LaVerne Toney over King's will and what they allege to be "unfair influence" exerted by him. A lawyer for the heirs issued a statement on May 23 accusing Toney, who is the executor of the will, of having "misappropriated millions of dollars," "untruthful" conduction, as well as being "unqualified to serve as executor of the estate." Attorney Larissa Drohobyczer stated that she met with five of King's daughters -- Patty King, Michelle King, Karen Williams, Barbara King Winfree and Claudette King Robinson -- before issuing the statement. King's body was viewed by thousands on at the B.B. King Museum on May 29 in his hometown of Indianola, Miss., the eve of his burial there. More than 3,000 people filed past King's open casket, including 78-year-old blues guitarist Buddy Guy. King's burial on May 30 was attended by the governor of the state, and a letter from Pres. Barack Obama was read at the funeral. - AP, 5/25/15......

Todd Rundgren's latest effort, Runddans, is a "utopian" mixture of electronic dance music with exploratory dynamics and a cosmic-R&B glow. Rundgren was already making records like this at the height of glam -- his 1973 astro-suite A Wizard, A True Star; the 1975 spiritual-prog epic Initiation -- so he sounds at home with his Norweigan collaborators Emil Nikolaisen and Hans-Peter Linstrøm in this space-soul trip, a 40-minute piece in 12 parts. The programming is intermittently suitable for boogaloo, but the breaking sunshine in the melodies and Rundgren's singing deliver on the promise in titles like "Liquid Joy in the Womb of Infinity" and "Wave of Heavy Red (Disko-Nektar)." - Rolling Stone, 6/4/15...... Willie Nelson and Merle Haggard coined the modern country-bromance with their 1983 hit Pancho & Lefty; their latest, Django and Jimmie, looks back. The title -- referring to Django Reinhardt and Jimmie Rodgers, major influences on both men -- suggests a rich dig into country archeology á la Haggard's 1970 Bob Wills tribute. Instead, we get a grab bag of new songs and rerecorded signatures fixed on the duo's own mythology, largely sans blue yodels or gypsy jazz. Highlights are Haggard's "Missing 'Ol Johnny Cash," a story-swap with guest Bobby Bare, and "It's All Going to Pot," the "420 Day" single that shows two masters nailing the right song at the right time. - Rolling Stone, 6/4/15...... Classic rockers Whitesnake released their latest LP, The Purple Album, on May 19 via Fronteirs Music SRL. They will tour the US behind the new release beginning on May 28 at the Quest Casino in Airway Heights, Wash., playing 18 additional American dates before wrapping on July 18 at the Star Plaza in Merrillville, Indiana. The Purple Album is currently No. 6 on the UK's Hard Rock Music Album chart, and No. 15 on the Top Current Rock chart, and in the U.S., it sits at No. 43 on Billboard's Hot 200 album chart. A 10-date UK tour will get underway on Dec. 6 at the Dublin 3 Arena. - Noble PR, 5/27/15.
A previously unknown letter written by George Harrison in May 1966 explaining why the Beatles pulled out of a recording session with famed Memphis Stax Studios producer Jim Stewart has surfaced and is now for sale for $20,000 by a Los Angeles-based rock collectibles dealer. The letter reveals that the Fab Four were seriously considering a session with Stewart, but it did not happen due to financial reasons. "We would all like it a lot," Harrison wrote in the letter to Atlanta DJ Paul Drew, "but too many people get insane with money ideas at the mention of the word 'Beatles,' and so it fell through!" It had previously been thought security issues were the reason the Beatles backed out of the session. As well, Stewart's possible involvement is a new revelation, over George Martin's who was the only producer the Beatles ever worked with until the end of the band's career three years later. Collectibles dealer Jeff Gold acquired the letter from Drew's widow after he passed away in 2013. "When I read the Stax part I was like, 'What the hell is this?' I spend an inordinate amount of time thinking about this stuff and I knew it was a major revelation," Gold told Rolling Stone magazine.

The letter was written while the Beatles were at the early stages of recording Revolver and is postmarked May 7, 1966. It also reveals an understanding of the Beatles' and the album Yesterday and Today, which it had been thought was released largely without the Beatles' awareness. "The album we are making now should be out around October," Harrison wrote. "But I hear Capitol will make an intermediate album with unused tracks from Rubber Soul, a few old singles and about two or three of the new tracks we have just cut. Well I am off to the studio any minute, as soon as John and Ringo arrive." Harrison ends the letter with a thanks to Drew for sending him records records by Edwin Starr and Mrs. Miller. Drew was an influential radio DJ and program director who formed a friendship with the Beatles after traveling with the group on its 1964 and 1965 world tour. - Billboard, 5/25/15...... In other Beatles-related news, Paul McCartney was joined by his pal Dave Grohl of Foo Fighters at the first of a two-night stand at London's O2 Arena on May 23. Grohl appeared during the set to provide vocals and guitar on "I Saw Her Standing There," and the set was also noteworthy for another reason: McCartney performed "Temporary Secretary," a song from 1980's McCartney II, live for the first time in his career. Meanwhile, Sir Paul has collaborated with Lady Gaga for a song on the soundtrack of the upcoming film High in the Clouds. McCartney has already written seven or eight songs for the film, which is based on his 2005 children's book of the same name. Lady Gaga previously revealed the pair had been working together when she posted an Instagram picture of the pair -- along with Pearl Jam guitarist Mike McCready -- in the studio together. - New Musical Express, 5/25/15...... A memorial event for late blues guitarist B.B. King was held in Las Vegas on May 23, with the likes of Carlos Santana, Bon Jovi member Richie Sambora and King's drummer Tony Coleman attending. King's closed casket lay framed by an array of floral arrangements, two of his guitars named "Lucille" and a tapestry showing him in eyes-clenched reverie picking a note from a section of the guitar frets dubbed by followers the "B.B. King Box." King passed away in his sleep aged 89 on May 14 and will be laid to rest in his hometown of Indianola, Mississippi on May 30. His body will be flown on May 27 to Memphis, Tenn., the place where a young King was nicknamed the Beale Street Blues Boy. Organizers in Memphis said a musical tribute is scheduled for 11 a.m. that day in W.C. Handy Park on Beale Street, near a blues club that bears King's name. After that, the body will be driven to Indianola, which King considered his hometown. In other King news, two of his heirs who have been most outspoken about the blues legend's care in his final days are accusing King's two closest aides of poisoning him. Daughters Karen Williams and Patty King allege that family members were prevented from visiting while King's business manager, LaVerne Toney, and his personal assistant, Myron Johnson, hastened their father's death. "I believe my father was poisoned and that he was administered foreign substances," Patty King and Williams say in identically worded sections of affidavits provided to The Associated Press by their lawyer, Larissa Drohobyczer. "I believe my father was murdered," they say. Toney and Johnson each declined to comment. - NME/AP, 5/25/15...... In related news, Los Angeles prosecutors announced on May 22 that they won't file elder abuse charges against the widow of late radio personality Casey Kasem despite efforts by three of Casem's children to have her prosecuted. A charge evaluation sheet released by the L.A. County District Attorney's Office said Kasem had received consistent medical care in his final days and that it wouldn't be appropriate to charge Jean Kasem. "Because of Mr. Kasem's longstanding profound health issues, this case cannot be proven beyond a reasonable doubt to a jury," the decision read. Jean Kasem was married to the celebrity announcer for more than 30 years but was stripped of control over his medical care in the final days of his life. Casey Kasem died in June 2014 in Washington state, where Jean Kasem had taken him after checking him out of a Los Angeles-area medical facility where he was receiving around-the-clock care. The longtime "American Top 40" host had a form of dementia and a severe bedsore when he died. - AP, 5/22/15......
The Rolling Stones kicked off their North American "Zip Code Tour" on May 24 at Petco Park in San Diego, two days after playing a surprise set at the Fonda Theatre in Hollywood. At the inimate club show, the band performed its 1971 album Sticky Fingers in its entirety, bookended with "Start Me Up," "When the Whip Comes Down," and "All Down the Line" at the beginning and an encore set of B.B. King's "Rock Me Baby," "Jumpin' Jack Flash," and Otis Redding's "I Can't Turn You Loose." The Stones will play 15 "Zip Code" dates to July 15 at the Festival D'ete de Quebec in Quebec City. The group is also releasing deluxe reissues of 1971's Sticky Fingers album on June 9, as well as a The Marquee -- Live in 1971 CD/DVD package on June 23 and a 12-inch vinyl version of "(I Can't Get No) Satisfaction" on July 12 to mark its 50th anniversary. Also, Stones guitarist Ronnie Wood has just published How Can It Be? A Rock & Roll Diary, a lavish recreation of a journal he kept -- with both prose and sketches -- during 1965, when he was playing in a British band called The Birds (which actually sued The Byrds when the American group visited Britain during 1965). Among How Can It Be?'s tales is how Wood's Birds failed their audition with the BBC on the same day The Who passed theirs. - The Hollywood Reporter, 5/25/15...... Speaking of The Who, frontman Roger Daltrey called out a member of the audience for smoking pot when the band played Nassau Colliseum in New York on May 20. "The show will be over," Daltrey warned the fan. "It's your choice, I can't do anything about it. I'm doing my best." After other audience members shouted out "Eat it," Who guitarist Pete Townsend also got in on the action with a rather colorful remark. Immediately after the incident, Townsend went right back into concert mode. The incident reportedly took place three songs into the show and there had been an anti-smoking announcement prior to the show. According to the paper Newsday, the pot smoke had an almost immediate effect on Daltrey's voice, "which went from crystal clear and potent for the opening 'I Can't Explain' to something rougher and more limited during 'I Can See for Miles.'" "My voice is shutting down," said Daltrey, who is reportedly allergic to marijuana smoke. However, it seemed he recovered several songs later. - Billboard, 5/22/15......

In a lengthy and revealing interview with the UK paper The Telegraph on May 24, former Simon & Garfunkel member Art Garfunkel described his erstwhile partner Paul Simon as an "idiot" and a "jerk" for ending S&G and said that Simon had become a "monster." Garfunkel said that he found it "strange" that they went their separate ways not long after releasing their biggest hit record to date, the phenomenally successful Bridge Over Troubled Water. "I don't want to say any anti-Paul Simon things, but it seems very perverse to not enjoy the glory and walk away from it instead," Garfunkel said. "(It's) Crazy. What I would have done is take a rest from Paul, because he was getting on my nerves. The jokes had run dry." Garfunkel added that he envisaged the duo taking a year's break from each other and resume duties as part of one of the world's biggest musical acts at that time. Garfunkel then goes on to agree with the interviewer's assertion that Simon may have had a Napoleon complex given his small stature and that became an issue between them. Garfunkel claims he became friends with Simon in school as he felt sorry for him because of his height, offering the shorter man friendship and love as compensation, he adds "that compensation gesture has created a monster." Since their breakup in 1971, Simon & Garfunkel performed together on and off over the years last appearing together in 2010, and Garfunkel is still open to touring together with Simon. "Will I do another tour with Paul? Well, that's quite do-able. When we get together, with his guitar, it's a delight to both of our ears. A little bubble comes over us and it seems effortless. We blend. So, as far as this half is concerned, I would say, 'Why not, while we're still alive?' Garfunkel adds: "But I've been in that same place for decades. This is where I was in 1971." - The Hollywood Reporter, 5/25/15...... Gene Simmons of Kiss recently told a Dutch Kiss fansite that the group will record their 21st album sometime in 2016 after they "finish a whole slew of shows" this year, despite frontman Paul Stanley's apparent misgivings about releasing new music. "It will happen when we have time. I have music in me that needs to come out. I recently wrote a song called 'Your Wish Is My Command'. It feels like a Kiss song and it just needs to be released on a Kiss album," Simmons said. Simmons claims all four current members of the group are behind the project and that Stanley is set to produce, despite recently being quoted as saying releasing a new album didn't "feel necessary". "I'm glad [Paul is producing]," Simmons explained. "I no longer have the energy to come to the studio every day. Paul doesn't have so many other things in his life that demand attention, so he can concentrate fully on the project." - NME, 5/22/15......

Neil Diamond played two sold-out shows at the Hollywood Bowl on May 23 and 24, some 43 years after he recorded his iconic album Hot August Night at L.A.'s Greek Theater. Trim, bearded and clad in all-black (a sport coat and untucked shirt, no tie), Diamond emerged beneath a 3D projection of a massive, spinning diamond to whoops of appreciation from the generation-spanning crowd. He opened with the catchy "I'm a Believer," his 1966 composition made famous by the Monkees, and followed that with the deliciously maudlin "Love on the Rocks," one of three classics from his one attempt at movie stardom, 1980's The Jazz Singer. "How great it is to be back in my hometown," Diamond said of the city he's called home since 1968. "My hometown -- meaning that four of my doctors are here tonight... and my shrink." After a 20-song main set, his encore songs included performances of "Cracklin' Rosie," "Sweet Caroline," "America," "Heartlight" and an instrumental of "Brother Love's Travelling Salvation Show." - The Hollywood Reporter, 5/24/15...... Billy Joel received an honorary doctorate from Long Island's Stony Brook University during commencement ceremonies on May 22. The Piano Man received an honorary doctor of music degree, and said he's "one of the lucky ones." Joel told graduates that he knew he wanted to be a musician from a very young age, and wished them the commitment to make what they love their life's work. He also encouraged them to have the stamina to continue that work when they encounter resistance and tough times. - AP, 5/24/15...... A rep for Ozzy Osbourne's wife Sharon Osbourne recently revealed to People magazine that she is taking a one-month break from her co-hosting position on her TV show The Talk. Osbourne, 62, reportedly collapsed at her home on May 15 when she returned to Los Angeles from a trip to New York and Toronto. She "collapsed from mental and physical fatigue" Osbourne's rep told People. Meanwhile, Black Sabbath guitarist Geezer Butler said on May 21 that he had "absolutely no idea" if a rumoured Black Sabbath tour in 2016 would actually happen after Ozzy's announcement that the band will embark on a full farewell tour and release their final album next year. Butler said: "I'd love to keep going, I'd desperately want to keep going before I kick the bucket". Butler's bandmate, guitarist Tony Iommi added: "It'd be lovely to do a last tour, it'd be really nice to do that." - NME, 5/22/15......

Songwriter and current ASCAP president Paul Williams was recognized for his songwriting achievements at the Ivor Novello Awards in London on May 21. Presented by the nonprofit British Academy of Songwriters, Composers and Authors, Williams received the PRS for Music special international award recognizing his work on such classic songs as "The Rainbow Connection," "Evergreen," "We've Only Just Begun" and "Rainy Days and Mondays." "I'm incredibly honored to receive this award," said Williams. "Over the course of my career I've been fortunate to build relationships and work with so many gifted songwriters and artists in the UK. I'm especially gratified to be recognized by my peers in this country." The Ivor Novello Awards celebrate excellence in British and Irish songwriting and composing. Other winners included Black Sabbath, recipient of the lifetime achievement prize. - Billboard, 5/22/15...... Neil Young has posted a new song online criticizing the Starbucks coffee chain for its alleged involvement with his longtime nemesis, the agrochemical company Monsanto and its use of genetically modified organisms (GMOs). The track, called "Rock Starbucks," is reportedly set to be included on Young's next album, a concept album called The Monsanto Years. Young is reportedly making the album with Willie Nelson's sons Lukas and Micah, with whom he played a surprise show in San Luis Obispo, Calif. earlier this year. The Monsanto Years is due out June 16. - NME, 5/22/15...... British pop star Cliff Richard has put his home up for sale following police raids last August in relation to alleged sexual offenses. "Cliff told me he's just put the flat on the market," said Richard's friend, singer Cilla Black. "It's the saddest thing for him, but he had to do it. He said he never wants to live there again. It's awful. Cliff is not all right, not at all." In February 2015, police confirmed that enquiries into "more than one allegation" of historical sex offenses involving Cliff Richard had "increased significantly in size." Richard was first interviewed by police in relation to an alleged historical sex offence in August 2014. He has never been arrested or charged. - NME, 5/22/15...... Former Pink Floyd member Roger Waters will play his first show in two years this summer at the Newport Folk Festival in Fort Adams State Park, Rhode Island. Waters will headline the event, which runs from July 24-26. It will be his first performance at the US festival. Waters' last live show was in September 2013. - NME, 5/21/15...... Despite a sensational story in the UK tabloid The Daily Mail that multi-millionaire rock star Eric Clapton lets his Canadian half-brother "Fast Eddie" Fryer live in "sub-Dickensian squalor," Fryer says he's doing all right and bears no ill-will towards his famous sibling. "This writer came in and did a character assassination on the place where I live," Fryer told Vancouver's The Province, referring to the Downtown Eastside rooming house he calls home. It may be Canada's poorest neighbourhood, but Fryer -- who has late-stage cirrhosis of the liver -- says it's a good place for him to be. "Granted it is not the Hilton," Fryer said. "It is a shelter that has a medical team and they do a good job of looking after me." Fryer, who learned in 1998 that he and Clapton have the same biological father, shares some striking similarities with his brother. Both are musicians and both have struggled with heroin addiction. But while Clapton got clean and became world famous, Fryer's career never took off, and he's been on and off the wagon for years. He says he and his brother write letters sometimes, and Clapton once praised a demo tape Fryer mailed him. While he'd love to jam with Clapton one day, he told The Province he expects nothing from his half-brother. "I have never asked him for money," he said. "A person is not entitled to another person's achievements." - Postmedia Network, 5/22/15......

Funk/R&B bassist Louis Johnson, a former member of the '70s group the Brothers Johnson, died on May 21 at the age of 60. Johnson, a founding member of the Brothers Johnson and a longtime collaborator of Quincy Jones', worked with the legendary producer on albums like Michael Jackson's Thriller and Off the Wall, as well as Jones' own Mellow Madness. With the Brothers Johnson, the bassist would top the Hot R&B Charts three times with 1976's "I'll Be Good to You," 1977's "Strawberry Letter 23" and 1980's "Stomp!" Their highly successful 1976 debut Look Out for #1 was produced by Jones, and by the group's fourth album (also their fourth to go platinum) Light Up the Night, they counted King of Pop Michael Jackson as one of their backup singers. "Thunder Thumbs," as he came to be called, was also one of the pioneers of slap bass, making him an in-demand session player for everyone from Stanley Clarke to Donna Summer. Many of his classic grooves for artists like George Duke and Michael McDonald have also received a second life as some of hip-hop's most popular samples. "He was a dear and beloved friend and brother," Quincy Jones said, "and I will miss his presence and joy of life every day." - Billboard, 5/22/15...... Famed Detroit jazz trumpeter Marcus Belgrave, who performed with such artists as Ray Charles, Aretha Franklin and Joe Cocker, passed away from heart failure on May 21 in Ann Arbor, Mich., after battling heart and pulmonary disease for several years. He was 78. A Chester, Pa., native who settled in Detroit during the early '60s -- where he played on Motown hits such as "Dancing in the Street," "My Girl" and more -- Belgrave also worked with jazzbos Max Roach, Charles Mingus and Clark Terry, among others; in addition to his own albums, Belgrave's recording resume includes works by McCoy Tyner, Wynton Marsalis, Joe Henderson and B.B. King. Belgrave had been slated to perform at two upcoming Detroit festivals -- the Concert of Colors in July and the Detroit Jazz Festival over Labor Day Weekend. - Billboard, 5/24/15...... Actor and comedian Anne Meara, who gained fame as half of the comedy team Stiller & Meara and the mother of actor Ben Stiller, died on May 23 at the age of 85. Ms. Meara was twice nominated for an Emmy award for her supporting role on Archie Bunkers Place, along with three other Emmy nods, most recently in 1997 for her guest-starring role on Homicide. Ms. Meara also won a Writers Guild Award for the 1983 TV movie The Other Woman. The Stiller family released a statement on May 24 which they described Jerry Stiller as Meara's "husband and partner in life," but no other details on her death were provided. "The two were married for 61 years and worked together almost as long," the statement said. The couple performed as Stiller & Meara on The Ed Sullivan Show and other programs in the 1960s and won awards for the radio and TV commercials they made together. Meara also appeared in dozens of films and TV shows, including a long-time role on All My Children and recurring roles on Rhoda, Sex and the City and The King of Queens. - The Guardian, 5/24/15.
Viking publishers announced on May 20 that they have acquired the rights to a Barbra Streisand autobiography to be published in 2017 in what is expected to be one of the biggest blockbuster celebrity memoirs of the year. "Barbra Streisand's memoir is the entertainment story that has been on the top of every publisher's wish list for years," Viking president Brian Tart said in a press release. "There are over fifty unauthorized biographies about Ms. Streisand that are full of myths and inaccuracies, and she is finally going to tell her own story." The singer/actress/director/producer, who once sang about misty water-colored memories" in her hit 1974 song "The Way We Were," will reminisce about her participation in such iconic films as Funny Girl, The Way We Were, Yentl, Meet the Fockers and Prince of Tides, as well as her two marriages, to Elliott Gould and James Brolin. Streisand is the only person to earn Oscar, Tony, Emmy, Grammy, Directors Guild of America, Golden Globe, and Peabody awards, as well as receiving Kennedy Center Honors and the American Film Institute's Life Achievement Award. - The Hollywood Reporter, 5/20/15......

The Who's Pete Townshend marked his 70th birthday on May 19 by releasing a new track titled "Guantanamo," about the (in)famous American military prison in Guantanamo Bay, Cuba. "I thought this song might never see the light of day, but now President Obama has relaxed sanctions in Cuba, it is a happy sign he might go further," Townshend said in a statement. "Technically this was created in rather a laborious way," he continued. "I recorded a long organ drone using my vintage Yamaha E70 organ (used many times by me on Who and solo recordings in the past), and then cut it into something that sounded like a song using a feature unique to Digital Performer called 'chunks'. This creates blocks of groups of tracks that can be assembled and disassembled easily, like cutting multi-track analogue tape with a razor blade, but with less blood. The lyric grew out of the implicit angry frustration in the organ tracks." "Guantanamo" will be featured in an upcoming new 17-song compilation of the musician's work set for release via UMC/Universal MG on June 30, Truancy: The Very Best Of Pete Townshend. The release also includes remastered versions of the Townshend singles "Rough Boys," "Let My Love Open The Door," "English Boy" and "Face The Face," among others. Shortly before the release, Townshend will play two UK dates, the British Summer Time festival at Hyde Park on June 26, and the Glastonbury music fest on June 28. - New Musical Express, 5/19/15...... The Rolling Stones have announed an eclectic mix of opening acts on their forthcoming North American Zip Code Tour, which gets underway on May 24 in San Diego. Guy Clark, Kid Rock, Grace Potter, St. Paul & the Broken Bones, Temperance Movement, Braid Paisley, AWOLNATION, Buddy Guy, Ed Sheeran, Avett Brothers and Walk the Moon will open for the venerable British band on their dates in San Diego, Columbus, Oh., Minneapolis, Atlanta, Orlando, Nashville, Pittsburgh, Milwaukee, Kansas City, Mo., Raleigh, NC, and Detroit, respectively. The band will have no opener for their shows in Dallas, Indianapolis, Buffalo, NY, or the closer, a July 15 show in Quebec, Quebec. In conjunction with the tour, the Stones will release a deluxe edition of their classic 1971 set Sticky Fingers with bonus unreleased tracks. Meanwhile, Mick Jagger allegedly correctly predicted the results of the recent UK general election, according to political advisor Jim Messina, who served as campaign manager for US president Barack Obama. "One of the savviest political observers I've come across is Mick Jagger," Messina told Politico.com. "I was invited to a dinner that included the legendary rocker in London before the British election (I took about 9,000 selfies), when I discovered that Mick has been a bit of a political junkie his whole life." Messina said Jagger predicted David Cameron's Tories would regain control because "the average guy thinks Cameron makes tough decisions and things are getting a bit better... They won't change from that." Although Jagger is a keen observer of both the UK and US political scenes, he is not known as an activist and doesn't take sides. - Billboard/NME, 5/20/15...... Bob Dylan was the musical guest of David Letterman on the penultimate episode of his long-running CBS talk show on May 19. Letterman introduced Dylan as "the greatest songwriter of modern times," before the delivered an intimate performance of "The Night We Called It a Day," from his latest album Shadows in the Night. Dylan last graced the stage of Letterman's iconic program back in 1993, having first appeared on it in 1984. Shadows, a collection of covers of songs Frank Sinatra recorded in the 1940s, '50s and '60s, topped Billboard's Top Rock Albums chart, opened at No. 7 on the Billboard Hot 200, and peaked at No. 1 on the Official U.K. Albums Chart. - Billboard, 5/20/15......
David Crosby has apologized to his onetime Crosby, Stills, Nash & Young bandmate Neil Young for remarks he made about Young's girlfriend, actress Daryl Hannah, in a September 2014 interview with the Idaho Statesman newspaper, calling her a "purely poisonous predator." "I was completely out of line," Young said on Howard Stern's Sirius radio program on May 18. "I'm screwed up way worse than that girl. Where do I get off criticising her? She's making Neil happy. I love Neil and I want him happy." Crosby continued: "Daryl, if you're out there, I apologise. Where do I get off criticising you? There are people I can criticise: politicians, pond scum. Not other artists that have gone through a hard life, same as me. She hasn't had it easy either." Crosby also revealed that Young had contacted him after the comments' publication. "He wanted me to print a retraction," he said. "I said, 'I don't know about that.' The first thing that I did was apologize right away. I said, 'Neil, I shouldn't have shot my mouth off. I'm sorry.'" When Young appeared on Stern's show in October, he was adamant that CSN&Y would never reunite. "We were together for a long time. We did some good work. Why should we get together and celebrate how great we were? What difference does it make?," he said. - NME, 5/19/15...... The UK's Screen Daily magazine is reporting that a planned biopic of the Kinks, directed by Julien Temple, has been cast. Johnny Flynn of the UK TV series Scrotal Recall and George Mackay (of the 2014 film Pride), will portray Kinks founding brothers Ray and Dave Davies, respectively. "The project, which will focus on the tension between genious [sic] songwriter rivalry Ray Davies and his rebel rousing [sic] brother Dave Davies will hit your face sometime next year," Temple previously posted on his official website. Temple is also the director of the Kinks' popular video for their 1980's hit "Come Dancing" and directed the 1988 film Earth Girls Are Easy as well as the 1980 Sex Pistols mockumentary The Great Rock 'n' Roll Swindle. The Kinks biopic is expected to be released sometime in 2016. - Billboard, 5/19/15...... In an interview with London's Evening Standard paper on May 16, Paul McCartney said he felt "lucky" and "flattered" to have recently worked with controversial hip-hop star Kayne West. "It's good to connect with different artists," said McCartney, who collaborated with West on three tracks on West's forthcoming album. "The secret is I keep myself very open to suggestions -- I still feel like I'm about 30." Sir Paul continued" "I'm lucky that someone like Kanye would go, 'Yes I would like to work with Paul McCartney'. I was quite flattered -- I thought, 'Why does he want to work with me?' It was a few months later when I was starting to think, 'should I ring him and ask him did anything come of the stuff we did?' But then I thought 'I can't do that -- that's too soppy!' I'll just leave it and try and act cool." - NME, 5/20/15...... In other Beatles-related news, a Maton Mastersound guitar owned by George Harrison and played by him at nearly a dozen gigs in July and August 1963, including a hometown show in Liverpool, sold for $485,000 at a Julien's auction on May 17. According to Julien's, the Maton guitar was loaned to Harrison by Barratt's Music Store to use while his famous Gibson Country Gentleman was being repaired. It was later bought by Roy Barber, guitarist with Dave Berry and The Cruisers, who was informed of its previous owner. Barber played the instrument for several years until he retired it to storage where it stayed for two decades. Following Barber's death, his widow auctioned the guitar at Sotheby's in 2002. - NME, 5/17/15......

Elsewhere on the Fab Four front, the site of the band's famous 1968 spiritual retreat in northern India, where the band visited for a transcendental meditation experience conducted by guru Maharishi Mahesh Yogi and allegedly wrote 48 songs for 'The White Album" while staying there, has reportedly become overgrown by forest and wildlife. "Today the ashram is a ghostly relic of [The Beatles'] days," BBC correspondent Soutik Biswas, who recently visited the site, writes. "Mildewed and grotty stone and concrete buildings peep out of overgrown bushes and thick forests in a national park where some 1,700 elephants live, alongside tigers and leopards." The article points out that the ashram, which was opened by Maharishi in 1957, was abandoned in the mid-70s. The site has since become a place of pilgrimage for Beatles fans, but one local resident says that "The gods have left the place, but the devotees keep on coming." - NME, 5/16/15...... David Bowie has announced he will re-release his smash 1983 single "Let's Dance" as a limited-edition single on yellow vinyl on July 16 to mark the opening of Bowie's "David Bowie Is" exhibition in Melbourne, Australia. The AA-side seven-inch will include the original single version of the track, along with a live recording of the song taken from Bowie's Serious Moonlight Tour date in Vancouver, Canada. Both tracks have been remastered especially for the release, and will be limited to just 550 copies at the Australian Centre For The Moving Image (ACMI) gallery. Bowie has also announced plans to re-release his 1975 No. 1 single "Fame" for its 40th anniversary on July 24, backed with an alternate mix of its fellow Young Americans track "Right." - NME, 5/19/15...... Members of the heavy metal bands Black Sabbath, Megadeth and Stone Sour marked the fifth anniversary of the death of Ronnie James Dio on May 16 during a musical tribute at Forest Lawn Hollywood Hills on May 16. Dio, who played in Black Sabbath, DIO, Heaven & Hell and Rainbow, died of cancer in 2010. - NME, 5/18/15...... Pink Floyd co-founder Roger Waters, who has long lobbied for musicians to boycott Israel due to, in his view, the country's mistreatment of Palestinians and occupation of their land, has responded to criticism from pop singer Dionne Warwick over his political views. Warwick, who performed a concert in Tel Aviv on May 19, recently told The Jerusalem Post that "art has no boundaries" and that she "would never fall victim to the hard pressures of Roger Waters, from Pink Floyd, or other political people who have their views on politics in Israel." Now Waters has written a piece for Salon.com in which he rebuffed the singer's comments. "It strikes me as deeply disingenuous of Ms. Warwick to try to cast herself as a potential victim here," Waters wrote. "The victims are the occupied people of Palestine with no right to vote and the unequal Palestinian citizens of Israel, including Bedouin Israeli citizens of the village of al-Araqib, which has now been bulldozed 83 times by order of the Israeli government." Waters continued: "I believe you mean well, Ms. Warwick, but you are showing yourself to be profoundly ignorant of what has happened in Palestine since 1947, and I am sorry but you are wrong, art does know boundaries. In fact, it is an absolute responsibility of artists to stand up for human rights -- social, political and religious -- on behalf of all our brothers and sisters who are being oppressed, whoever and wherever they may be on the surface of this small planet." - NME, 5/19/15......

Cable TV's CNN will launch a new eight-part documentary series on the Seventies, simply titled The Seventies, on June 11 at 9 p.m. ET/PT. "The Seventies will examine the individuals and events that influenced and shaped a decade that had a profound impact on America," CNN says. "Through the use of raw and rarely seen archival footage, as well as interviews with journalists, historians, musicians and television artists who were eyewitnesses to history, The Seventies paints a vivid portrait of a period of lasting consequence." The premiere episode, "Television Gets Real," explores how television matured into the medium people know today with network programming like MASH, the half-hour comedies of Norman Lear (All in the Family, The Jeffersons), and new formats including the made-for-TV movie, miniseries (Roots), and two of the most successful franchises in television history (Monday Night Football and Saturday Night Live). The episode features commentary from TV titans Tom Hanks, Garry Marshall, Norman Lear, Ed Asner, Bob Newhart, Valerie Harper, and LeVar Burton among many others. The Seventies, which will also be simulcast on the Internet via CNNgo, follows in the footsteps of the top-rated, critically-acclaimed series The Sixties, which was also produced by Hanks and Gary Goetzman's Playtone Productions, and precedes the recently announced The Eighties, which will air in 2016. The premiere episode of The Seventies will be available for free on CNN.com for one week beginning June 12. - CNN, 5/15/15.
B.B. King, the influential Mississippi-born singer/guitarist who broke through to the American mainstream in the 1970s and later became honored by three American presidents for his contributions to modern electric blues, died peacefully in his sleep on May 14 in his home in Las Vegas. He was 89. Born Riley King on Sept. 16, 1925, in the Mississippi Delta near Itta Bena, Mr. King was raised on a cotton farm by his maternal grandmother, Elnora, after his mother died he was 9. He picked cotton on a plantation in Indianola, Miss., and made his first recording, the "Sharecropper Record," in 1940. After the war, King moved in with Bukka White in Memphis and caught his first break in 1948 performing on Sonny Boy Williamson's radio program on KWEM in West Memphis, Tenn. His first record deal was with the small Nashville label Bullet Records, his first single being "Miss Martha King," written for his first wife. That led to a deal in 1949 with the Bihari Brothers, whose labels included RPM, Modern and Kent, and quickly found success. His first hit, "Clock Blues," was recorded at the Memphis YMCA in 1951 with Ike Turner on piano. In the early 1960s, Mr. King signed with ABC-Paramount, then home to Ray Charles, and his records took on a more sophisticated tone mostly due to him working with arrangers for the first time. His 1965 concert album Live at the Regal, recorded in Chicago, became a hallmark concert LP. In Feb. 1967, Mr. King was booked on a bill at the Fillmore Auditorium in San Francisco with Moby Grape and the Steve Miller Band, a booking he thought was a mistake after he arrived, having never played to an all-white audience.
In 1969, he scored his first hit single with "The Thrill is Gone," which became his highest-charting single at No. 15. "I had been carrying 'The Thrill is Gone' around for seven or eight years," Mr. King recalled in the liner notes of one of his albums. "Had tried it many times, but it would never come out like I wanted it." Mr. King, who had a catalog of some 375 blues songs, landed 35 of them on the Billboard Hot 100 between 1957 and 1988, when his duet with U2 "When Love Comes to Town," reached No. 68. Mr. King won 15 Grammy Awards, received the Grammy Lifetime Achievement Award in 1987 and was inducted into the Blues Hall of Fame in 1980 and the Rock and Roll Hall of Fame in 1987. Nearly as famous as the man was the man's guitar, which he named "Lucille" after he witnessed two men fighting in a dance hall over a woman named Lucille. "I named the guitar Lucille to remind me to never do a thing like that again," he said (in 1982 he partnered with Gibson to create the "B.B. King Lucille" guitar model). In Oct. 2014, Mr. King fell ill during a show and after being diagnosed with dehydration and exhaustion, canceled his concert tour and had not returned to touring at the time of his death. He had also suffered from Type II diabetes for two decades. Rock legend Eric Clapton, who collaborated with him on a 2000 album titled Riding with the King, posted a tribute to his close friend on his Facebook page. "I just want to express my sadness and to say thank you to my dear friend B.B. King," Clapton said. "I want to thank him for all the inspiration and encouragement he gave me as a player over the years, and for the friendship that we enjoyed." He also encouraged fans to "go out and find and album called B.B. King: Live at the Regal, which is where it really started for me as a young player." - Billboard, 5/15/15.
The Rolling Stones will take part in their first ever Twitter Q&A on May 18, and are promising to personally respond to select questions with videos and text responses with their official @RollingStones Twitter account. "#AskTheStones! The Rolling Stones are doing their first ever twitter Q&A! Tweet us your questions, answers on Monday 10am PST/ 6pm BST," the band tweeted on May 14. The band announced on Mar. 31 that they will embark on a 15-date North American "Zip Code Tour" this summer, beginning with a May 24 show in San Diego. - NME, 5/14/15......
The entire solo catalog of former Genesis singer/drummer and '80s solo star Phil Collins will be getting a deluxe reissue treatment under a new worldwide deal with Warner Music Group. Collins's first block of solo albums, including the '80s classics Face Value and No Jacket Required, were originally released in the UK via Virgin, and on the Warner Music label Atlantic in the US, the longtime home of his old band Genesis. "I've had a fantastic relationship with Warner and Atlantic throughout my career and I'm thrilled to be continuing that," says Collins. "I'm working with them now on these new presentations. Very exciting." WMG also promises to release "other uniquely curated titles from the vaults" as part of the deal. In addition to eight solo studio albums, Collins has released one live album and two compilations. The first two reissues, 1981's Face Value and 1993's Both Sides, will hit stores this fall. - Billboard, 5/12/15...... After announcing in January that they are planning a series of TV-movies based on Dolly Parton's life and career, NBC released details on May 12 on the first movie, which will focus on the country crooner's early years. Parton was in attendance during the press conference, and took to the stage to perform two of her best known hits, "Coat of Many Colors" and "I Will Always Love You," during NBC's Upfronts presentation. No premiere date has been set and the cast has not been named, though NBC Entertainment chairman Bob Greenblatt has noted Parton will produce the series and could even see time on screen. - Billboard, 5/12/15...... '70s glam-rocker Gary Glitter has notified a UK Court of Appeal that he will appeal his recent conviction for historic child sex offenses next March. In February, Glitter was jailed for 16 years after being found guilty of abuse offences dating back to the '70s and '80s. Glitter was sentenced for attempted rape, four counts of indecent assault and one of having sex with a girl under 13. Sentencing Judge Alistair McCreath said that there was "no real evidence" that Glitter, whose real name is Paul Gadd, had atoned for his crimes. There is no scheduled date for the appeal hearing yet. Glitter was previously convicted in 1999 for possession of child pornography and served four months in prison. After his release he relocated to Vietnam, where he was subsequently convicted for child sex abuse offenses. - New Musical Express, 5/12/15...... Led Zeppelin's Jimmy Page has filed a second complaint against his neighbor, singer Robbie Williams, in an ongoing feud with Williams over the latter's plans to develop his mansion. Williams has been planning to make changes to the garden and the layout of his house, as well as replacing the roof of its glass studio, and Page was previously thought to have won the battle when Williams withdrew his plans to develop his property. Page objected to the renovations, and hired architects, structural engineers and town planners to put together reports arguing why they should not go ahead. After Williams initially dropped his application, he now has reportedly filed new, scaled-down plans. Williams is reportedly aiming to lower floors and create bigger rooms at his property, with his application stating his intention of creating a "contemporary family living that will ensure the long term occupation and appropriate use of the place into the future." The pair live in west London, where Page has resided since 1972. Williams bought the 17.5 million mansion next door to the Led Zepp guitarist, previously owned by late director Michael Winner, in 2013. - New Musical Express, 5/13/15......

In other Heavy Metal news, Ozzy Osbourne has donated $10,000 to the Louisville Leopard Percussionists, a children's band that scored a viral hit in 2013 with their all-percussion take on the Ozzy hit "Crazy Train." Osbourne said he was compelled to send a note to the group after watching the video. In a typewritten letter dated April 24th, he commended the Louisville Leopard Percussionists with, "Myself, my whole family and my fans all loved your rendition of 'Crazy Train.' Keep up the good work. Also enclosed: a $10,000 check." The Louisville Leopard Percussionists have also covered tracks by Led Zeppelin, for which they earned Jimmy Page's praise, and have performed with My Morning Jacket. - Billboard, 5/15/15...... Paul McCartney is among the artists appearing in a new rap music video to promote celebrity chef Jamie Oliver's Food Revolution Day campaign, which takes place on May 15. The campaign aims to lobby governments to commit to offering children a better food education, and also participating in the video are Ed Sheeran, Jamie Cullum, Alesha Dixon and Professor Green. Meanwhile, Sir Paul has shared his views on a possibile reunion of '90s alternative faves Oasis. Speaking to fans via Japanese app Line, McCartney said, "I don't know if they will ever make up. It would be good because I think everyone likes brothers to like each other -- and make up. It's a pity because they are very good together. Like many brothers, they are crazy. But it would be nice if they got together." Oasis member Liam Gallagher recently declined to comment following tabloid reports suggesting that the Britpop band would reform without his brother, Noel Gallagher. Oasis split in 2009 with Noel citing an inability to work with his brother as the key reason. - NME, 5/14/15...... '60s pop icons The Monkees will perform their first concert in the UK on Sept. 4 since their sold-out concert at the Royal Albert Hall in 2011. The concert, under the name "The Monkees featuring Micky Dolenz and Peter Tork," will take place at the London Hammersmith Eventim Apollo. The show will be the band's first UK performance since the untimely passing of Davy Jones in Feb. 2012. Since their 1960s heyday, the band has charted two more Top 20 albums in the UK, in 1989 and 1997. Their new show features all of the Monkees hits, including "Last Train To Clarkesville" and "Daydream Believer," plus an intimate acoustic set and selections from their cult movie classic, Head. - Noble PR, 5/11/15......
Seventies teen idol David Cassidy was fined $900 on May 12 and ordered to perform 50 hours of community service in a case stemming from an upstate New York drunken-driving case. Cassidy, 65, leaded guilty last September to a misdemeanor charge of driving while intoxicated. He was sentenced in absentia by a Schodack town justice, who also ordered him to forfeit his drivers license for six months, install an ignition interlock device to prevent him from starting a car drunk, and waive his right to appeal. Cassidy, a resident of Florida, was charged in Aug. 2013 while on his annual summer visit to the Saratoga Race Course, 40 miles north of Schodack. In 2014, Cassidy's attorney said his client had entered alcohol rehabilitation after a previous Los Angeles DWI conviction. - AP, 5/12/15...... Stan Cornyn, a longtime visionary music exec with Warner Brothers Records, died on May 12 at the age of 81 in Carpinteria, Calif., after a long battle with cancer. Mr. Cornyn was regarded as a legend by many of his peers, and worked for Warner Bros. during the time the label signed such groundbreaking acts as the Grateful Dead and Jimi Hendrix. Mr. Cornyn's promotional campaigns included a lookalike contest for the Dead's Ron "Pigpen" McKernan; a "Win a Fug Dream Date Competition" sweepstakes; and mail-in orders for a pile of dirt from Laurel Canyon during its heyday as an artist haven. He also created a series of two-LP Loss Leader sampler collections that Warner Bros. released during the '70s to further expose the label's new releases, and continued to write and consult in the record industry until the past year. - Billboard, 5/12/15...... Actress Elizabeth Wilson, best known for playing the mother of Benjamim Braddock in the 1967 classic film The Graduate, passed away on May 9 in her home in New Haven, Conn. She was 94. Her other notable supporting role was as Roz, the nemesis of Jane Fonda, Dolly Parton and Lily Tomlin in 9 to 5. Throughout her nearly seven-decade career, she also appeared in films such as The Birds, Quiz Show and The Addams Family, and her TV credits include East Side/West Side, Doc, Dark Shadows, All in the Family, and Murder, She Wrote. She was also a famed stage star, and was awarded a Best Actress Tony Award in 1972 for her role in anti-war drama "Sticks and Bones." - WENN.com, 5/11/15.
Organizers of the UK's Glastonbury Festival announced on May 6 that The Who has officially been added to the list of headliners for the 2015 edition, which runs from June 24 through June 28. Pete Townshend, Roger Daltrey & Co. will take the stage on Sunday the 28th, the final night of the fest, with Paul Weller as the opener. Headliners on other nights include Foo Fighters and Kayne West. - Billboard, 5/6/15......
Elton John appeared before a US Senate appropriations subcomittee on foreign operations in Washington, D.C. on May 7 to urge the panel to help eradicate AIDS by funding a global program to fight the disease. "The Aids epidemic is not over, and America's continued leadership is critical," Sir Elton told the legislators. "You have the power to maintain America's historic commitment to leading the global campaign against this disease. I'm here today to ask you to use that power." John, who founded the Elton John AIDS Foundation in 1992, has said he believes US congressional support could help bring about the end of the disease in his lifetime, and he told the panel that "America's continued leadership is critical." "You have the power to maintain America's historic commitment to leading the global campaign against this disease. I'm here today to ask you to use that power," he added. The event was set up to discuss plans for HIV/Aids relief fund Pepfar, which was established in 2003 and renewed in 2008 by Pres. George W. Bush's administration. - New Musical Express, 5/7/15...... Rapper Kayne West met with Cher as the two attended the Met Gala in New York on May 4 and thanked her for popularising Auto-Tune, which she used in her 1998 smash "Believe." West's wife, Kim Kardashian, posted an image of the encounter on Instagram, and Cher told her Twitter fans that she enjoyed meeting the couple, describing Kardashian as "very gracious" and stating that West "thanked me for Autotune." She added: "They were sweet, & seemed 2 be having fun." West first ventured into the world of Auto-Tune with his 2008 album 808s & Heartbreak. He also adopted the technique for his additional albums My Beautiful Dark Twisted Fantasy and Yeezus. - NME, 5/7/15...... Former Talking Heads frontman David Byrne has joined the board of directors of music royalty collectors SoundExchange, with aims of securing the "long-term value of music." Byrne has spoken previously about the effect the internet has had on the music industry. In his new position at SoundExchange, he will sit amongst other artists and record label representatives, and advocate for new policy on streaming. Byrne says he is aiming to "fight on behalf of all creators for fairness and the long-term value of music," using his experience as a musician to his advantage. Meanwhile, Byrne will curate this year's Meltdown festival at London's Southbank Centre, which takes place between Aug. 17-28. - NME, 5/9/15......
Fans of late The Doors frontman Jim Morrison have begun a campaign to preserve his childhood home in Albuquerque, N.M., and designate it as a historical site to be placed among a list of tourist attractions in the city. "Living in Albuquerque for a while, I think he should have a spot here," says Doors historian Anthony Gomez, who added Morrison spent several important years in the city before his family relocated to Alexandria, Virginia. Morrison lived in Albuquerque and attended Monroe and Wilson middle schools from age 12 to 14 while his father, George S. Morrison, worked at Kirtland Air Force Base. In the biography No One Here Gets Out Alive, Morrison speaks of witnessing a car accident in the desert involving an American Indian family where some might have died. The accident, which likely happened in New Mexico, was dramatized in the Oliver Stone-directed movie The Doors, and is thought to have later influenced his songs, poetry and interviews. Morrison, who was born in Florida, died in July 1971 at the age of 27 in a Paris bathtub. - AP, 5/6/15...... Country music legend Willie Nelson confirms the rumor that he once smoked pot on the roof of the White House in Washington, D.C., in his new autobiography It's a Long Story: My Life, which was released on May 5. In the memoir, Nelson recalls the 1977 incident, which happened after he spent a brief stint behind bars in the Bahamas for marijuana possession when then-President Jimmy Carter invited Nelson to the White House to thank the singer for his support. Following a dinner with the U.S. leader, Nelson says he was taken to the roof of the building by a "White House insider" to see the city views at night. Nelson said that the unnamed insider offered him a joint, and said, "Getting stoned on the roof of the White House, you can't help but turn inward... Certain philosophical questions come to mind, like... how the f--- did I get here?" - WENN.com, 5/6/15...... A British research team has released the results of a study that claims legendary bands like the Beatles and the Rolling Stones did not "revolutionise" music but instead followed patterns that had already existed. The London academics studied patterns from the US pop charts over the period of 1960 to 2010, measuring the occurrence and duration of different music trends. The study, which showed three years of marked change in music (1964, 1983 and 1991), was recently published in the Royal Society Open Science journal and contends that the impact of the "British invasion" of the 1960s -- which saw the Beatles, Stones, The Kinks, The Who and others break through in the US -- has been notably exaggerated. The research found that the musical characteristics of these bands -- which they measure in terms of chord changes, tone and other quantifiable attributes -- were already established in the US beforehand. The study instead finds that hip-hop has had more of an impact on the shape of popular music since its entry into the US charts in 1991. The authors conclude that the genre has "reinvented the musical climate more than any other genre." The researchers analyzed 30-second snippets of roughly 17,000 songs from the U.S. Billboard Hot 100 charts from 1960 to 2010, and used computer programs to categorize each song based on musical properties, instrumentation used, chord patterns and other elements. - NME, 5/6/15...... Classic rockers REO Speedwagon and contemporary group Imagine Dragons joined forces on the May 4 broadcast of ABC's Jimmy Kimmel Live! to perform a a mash-up of REO's 1978 hit "Roll With the Changes." Introduced by Kimmel as "Imagine REO SpeedDragons," both group's frontmen, Dan Reynolds of Imagine Dragons and REO Speedwagon singer Kevin Cronin, shared vocal duties while being backed by members of each band. - NME, 5/10/15......
Movie production companies White Horse Pictures and Studiocanal have announced they will launch international sales of a new Beatles documentary directed by Ron Howard that will focus on the Fab Four's touring years -- presenting unseen footage from early performances -- at the 2015 Cannes Film Festival. The untitled film, first announced in July 2014, is produced with the full cooperation of Paul McCartney, Ringo Starr, Yoko Ono and Olivia Harrison. White Horse's Nigel Sinclair, Scott Pascucci and Brian Grazer of Imagine Entertainment are producing with Howard; exec producers include Apple Corps Ltd.'s Jeff Jones and Jonathan Clyde, along with Imagine's Michael Rosenberg and White Horse's Guy East. Howard's film is aimed at exploring The Beatles' inner world -- how they made decisions, how they related to each other -- along with their musical ability and complementary personalities. Footage will include performances at the Cavern Club in Liverpool, engagements in Hamburg and their final public concert in Candlestick Park in San Francisco in 1966. The Beatles' Ed Sullivan Show appearance in 1964 caused their popularity to explode. When the band stopped touring, they had performed 166 concerts in 15 countries and 90 cities. This project was originally brought to Apple Corps by One Voice One World, which had invited Beatles fans to send in clips of home movies and photos. - Variety, 5/5/15...... A dispute over the health and wealth of ailing blues guitar legend B.B. King was tossed out of a Nevada court on May 7 by a judge in Las Vegas who said two investigations found no evidence that King was being abused. The ruling in Clark County Family Court keeps the 89-year-old musician's longtime business manager, Laverne Toney, in legal control of his affairs. Three of King's 11 surviving children -- Karen Williams, Rita Washington and Patty King -- said outside court they suspect Toney is stealing money and neglecting King's medical needs while blocking them from seeing their father in home hospice care. They vowed to keep fighting. "We lost the battle, but we haven't lost the war," Williams vowed. Toney and B.B. King's lead lawyer, Brent Bryson, denied the allegations, said visits can be scheduled as they've always been, and called the sisters' efforts a money grab. "It's all about money," Bryson said. "Mr. King is no longer out able to tour at this particular time so there's no money coming in. The only way they can get money now is by filing a frivolous type of action." King was married several times and had 15 biological and adoptive children, four of which have died. His eldest surviving daughter, Shirley King, who tours as "Daughter of the Blues," said the dispute between family members and Toney has been months in the making. - AP, 5/7/15......
Errol Brown, the lead singer and co-founder of '70s funk band Hot Chocolate, died on the morning of May 6 after a battle with liver cancer. He was 71. Brown penned Hot Chocolate's biggest hit, "You Sexy Thing," which peaked at No. 3 on the Billboard Hot 100 in 1976, and has been rendered almost immortal through its appearances in movies from The Full Monty to Legally Blonde to Nick and Norah's Infinite Playlist. Hot Chocolate scored chart hits throughout the 1970s and 80s in over 50 countries, with the most success coming in the group's native England. Brown, originally from Jamaica, had moved to the U.K. at 12. His first single, a reggae version of John Lennon's "Give Peace A Chance," ended up being endorsed by Lennon, which kicked off his very successful career. Hot Chocolate had at least one hit every year in the UK between 1970 and 1984, making it the only group there to have a hit for 15 consecutive years. In 1985, Brown left the band to spend more time with his family, but he made a comeback in the 1990s with two solo UK tours. Brown embarked on a farewell tour in 2009, telling BBC Breakfast he had "done all [he] wanted to do." "I'm getting a little older now, you know," he went on. "It's hard to pack the suitcase and get back on the road again." "Errol was a gentleman and a personal friend of mine who will be sadly missed by everyone who knew him," said his longtime manager Phil Dale. "His greatest legacy is that his music will live on!" - Billboard, 5/6/15...... Renowned country music fiddler Johnny Gimble, who gained fame for his backup work with such stars as Merle Haggard to Carrie Underwood, died on May 9 near his home in Dripping Springs, Tex., near Austin, after a series of strokes in recent years. He was 89. Mr. Gimble grew up on a farm near Tyler, in East Texas, and became a much-requested session musician in Nashville performing with country giants such as Haggard, Willie Nelson, George Strait, Dolly Parton and Loretta Lynn. He won six Country Music Association awards as best instrumentalist. - AP, 5/9/15...... Joanne Carson, the second wife of late night talk show legend Johnny Carson, died at her home in Los Angeles on May 8. She was 83. Born Joanne Copeland in Los Angeles, she married Johnny Carson in 1963, a year after he began hosting The Tonight Show. After their divorce in 1972, Ms. Carson became close to writer Truman Capote. He kept a writing room at her house, where he died in 1984. Ed Rada, the executor of her estate, said she will be interred next to Capote at Westwood Cemetery in Los Angeles. Ms. Carson had a second marriage late in her life to Richard Rever that also ended in divorce. - AP, 5/9/15.
On May 1 Bob Dylan announced he'll launch a 6-date U.K. tour in late October. Dylan, whose latest covers LP Shadows in the Night climbed to No. 1 in the UK charts, will play three consecutive nights at London's Royal Albert Hall from Oct. 21-23, two nights at the Manchester O2 Apollo on Oct. 27-28, and an Oct. 29 show at Cardiff's Motorpoint Arena. The singer-songwriter wraps a 19-city spring U.S. tour in San Antonio, Tex., on May 7. - New Musical Express, 5/1/15...... German electronic pioneers Kraftwerk announced on May 4 that they'll bring their unique brand of techno-pop tunes to North America in September and October for a 12-city trek to begin in Edmonton, Alberta on Sept. 16. The Dusseldorf-based troupe will also be visiting Calgary (9/17), Portland, Ore. (9/19), Denver (9/23), Austin, Tex. (9/25), Nashville, Tenn. (9/27), Miami (9/29), Philadelphia (10/2), Boston (10/3), Detroit (10/5) and Minneapolis (10/7) before wrapping in Kansas City, Mo. on Oct. 9. In 2014, Kraftwerk toured its "The Catologue" 3-D show at noteworthy venues in New York, London, Tokyo, Sydney, Los Angeles, Paris and Berlin. - Billboard, 5/4/15......

Eric Clapton celebrated his milestone 70th birthday on May 1 by rocking New York City's Madison Square Garden before a sold-out crowd. Helping out Slowhand at his birthday party (though he actually turned 70 on Mar. 30) were a few of his guitar-playing friends, including John Mayer, Jimmy Vaughan and Derek Trucks, as well as vocalist/keyboardist Paul Carrack, who performed "You Are So Beautiful," popularized by late Clapton friend Joe Cocker. Clapton also dedicated a song to his beloved mentor, 89-year-old B.B. King, who earlier in the day announced that he is in hospice care in Las Vegas. Clapton, as usual, kept his loyal fans entranced, thrilling with songs like "I Shot the Sheriff," "Crossroads" and "Layla," and "Cocaine." "I want to thank you for helping me celebrate," he said as the show ended. "This is the best birthday I ever had." - AP, 5/4/15...... Elton John has extended his worldwide tour Down Under for a series of winery and arena dates in Australia this winter. The addition to Elton's "All The Hits Tour" will start Dec. 5 at the Hope Estate winery, then he'll visit Brisbane (12/8), Melbourne (12/11), Geelong (12/12), and Adelaide (12/15) before wrapping on Dec. 19 in Sydney. Since playing his first ever show in Oz on Oct. 17, 1971 in Perth, the British rock legend has played Australia 179 times. Elton also married sound engineer Renate Blauel in Sydney back in 1984 (the marriage last three years). "Australia has been one of my favorite countries to tour in ever since my first visit there at the start of my world-wide career in 1971," Elton said in a statement. "Some of my most memorable concerts have taken place in venues all across the continent. The Australian audiences always seem to bring out the best in us, and I am certain there will be many more fantastic evenings when we visit in December," he added. In the interim, John will kick off a European tour on May 31 at the Kent Event Centre in the U.K., then travel across the pond for a U.S. trek to begin Aug. 8 at the Lake Tahoe Outdoor Arena. - Billboard, 5/4/15...... In other news Down Under, longtime AC/DC drummer Phil Rudd has spoken publicly for the first time following his recent arrest and subsequent exit from the band. Speaking to Australia's A Current Affair, TV show, Rudd said: "I was pretty stressed at the time. I got back [to Australia] and the people who I had working for me for this [album] launch -- it was a total f---ing disaster. So I was really pissed off." The musician, who has been replaced by former drummer Chris Slade in the band's current line-up, also addressed his departure from the group. "I wrote them a letter, I tried to get in contact with Angus [Young, guitarist]... I've had no contact with anybody. I'm very disappointed... But, you know, that's life. I'm sure they're having a great old time I'm sure they're really enjoying playing. I'm sure it really sounds great." Rudd also seemed keen on rejoining the band in the future, saying "There'll be another tour and another and I'll be on it. It'll go until we all die. We'll probably all have to be dead before it stops... I've seen the errors of my ways... It's onward and upward from here." - New Musical Express, 5/5/15......
Southern Rock legends Lynyrd Skynyrd say they're planning on releasing a new LP sometime in 2016. Guitarist Gary Rossington, the sole surviving original member of the group, says "the record business is so different now, but they want us to do a new album with new material and we're gonna do it." Rossington continued: "We've been writing it a little bit here and there, and through the years we've written songs we never really used 'cause we didn't have enough time to record them. So we're gonna get do some new material here. I'm not sure when it's gonna come out; it'll probably end up being next year 'cause we're so busy with material this year, but we hope to record it in the fall." If a new album materializes, it will be the follow-up to 2012's Last of a Dyin' Breed, which debuted at No. 14 on Billboard's Hot 200 album chart. In the meantime, Skynyrd will release Sweet Home Alabama Live at Rockpalast on June 2, a 2-disc live set from a 1996 concert on Germany's Rockpalast TV show with bonus tracks from 1974. Still to be scheduled, is Lynyrd Skynyrd -- One More For the Fans!, a CD and DVD from a tribute concert in Nov. 2014 in Atlanta featuring the band as well as Gregg Allman, Cheap Trick, Peter Frampton, Charlie Daniels, Alabama, Warren Haynes and others. The group winds down a European tour on May 5 in Finland, then after a brief rest launches a summer run in North America, starting May 28 in Westbury, N.Y. "(Some bands are) great bands but they just kind of fade away 'cause you don't get to hear them anymore," Rossington noted. "So as long as we're doing this, I think the name stays at least a little relevant." - Billboard, 5/2/15...... Perhaps unsurprisingly, iconclastic punk icon John Lydon (a.k.a. Johnny Rotten) recently told the NPR radio network that he has no interest in being honored with an MBE by his native Great Britain. "I've heard the rumors. Oh, they're trying to give me an O.B.E. or an M.B.E. or whatever that is," Lyden said. "Nope, not interested... You wouldn't say that [I'm a national treasure] if you saw the state of my underpants. I tell you. Let's be honest." Lydon also defended himself against the notion that he has "sold out" by appearing on reality TV shows and in adverts." I've spent my whole life trying to be myself. I'm not emulating other human beings, not trying to fit into what society thinks it has the right to dictate to me about what is right or wrong. Who's right or wrong here? Well, it's either me or the whole of society," he said. - NME, 5/3/15...... Speaking at a fan Q&A in London on Apr. 28 to promote his new book How Can It Be? A Rock & Roll Diary, Rolling Stones guitarist and former Faces member Ronnie Wood said that a Faces reunion is being held up by Rod Stewart's manager, who "makes everything about money." "Why can't the three surviving guys from the Faces just get together and play for people? That's what we want to try and do. I think that would be brilliant," Wood said. The Faces reunited in 2010 with Simply Red's Mick Hucknall on lead vocals in place of Stewart and played a headline set at the Vintage at Goodwood Festival, and the band mounted a tour the following year. In 2013 Stewart said that he and Wood were planning a Faces reunion for 2015. However, there are no confirmed plans for any such reunion. Keyboardist Ian McLagan of the Faces and Small Faces, meanwhile, died in 2014 after suffering a stroke. - NME, 5/2/15......
James Taylor debuted a new single, "Angels of Fenway," at the legendary Boston baseball venue on May 3. The song was played on the P.A.system before the Red Sox' game against the New York Yankees, accompanied by a video with highlights of the century-old rivalry. "Angels of Fenway, hear our prayer," the chorus goes. "We have been chastened. We have been patient." The song follows his Red Sox fandom through three generations, from the sale of Babe Ruth to the team's cathartic 2004 World Series title. Taylor says he inherited his love for the team from his father and grandmother, and said he continued to follow the team after his family moved from there to North Carolina. He returned for high school in the Boston suburb of Milton -- during the lean years of the early 1960s -- and said he became a Fenway regular in the '90s through his wife's friendship with Boston Symphony Orchestra conductor Seiji Ozawa. Taylor added he has sung at Fenway Park about a half-dozen times, including the national anthem before Game 2 of the 2004 World Series. He is scheduled to play a concert at the ballpark with Bonnie Raitt on Aug. 6. - AP, 5/3/15...... Fleetwood Mac fans will remember how the University of Southern California marching band famously backed the '70s rock stars on their track "Tusk" in 1979, and Mac singer/guitarist Lindsey Buckingham appeared at USC's Bovard Auditorium on Apr. 29 for a two-hour speech interspersed with several performances, including "Never Going Back Again," "Go Your Own Way," and "Tusk" with the current USC marching band. "It's a great time for Fleetwood Mac," Buckingham said, crediting the return of Christine McVie. "It's a very karmic time for the band, in that if you look at this perhaps as the beginning of the last act then it's very appropriate for her to return," he said. "[And] we're playing to many generations of people and they all seem to be enjoying it the same." Before the night ended, students got to ask questions, one of which wondered whether today's artists will have the staying power of Fleetwood Mac. In his answer, Buckingham referenced current pop sensation Taylor Swift. "I actually like Taylor Swift," he said. "I admire what she's been able to do on some levels. There are a ton of really good people out there. I don't think music is any less vital. I think it's a little harder to churn out interfaces with sociology. When I was a kid and Elvis Presley broke through to a middle class, white audience, it was a sociological phenomenon that lasted through the Beatles and even a bit through Fleetwood Mac," he added. - Billboard, 5/1/15...... It has been announced that the Grateful Dead's last-ever concert will be screened in U.K. cinemas this summer. The band's final outing will be shown at 250 cinemas across the U.K. on July 6, the day after the band plays its farewell concert at Chicago's Soldier Field, where their last performance with late frontman Jerry Garcia took place in July 1995. Venues are still to be announced, with tickets going on sale on May 13. - NME, 5/5/15...... The 2015 Billboard Music Awards will feature a performance by Van Halen. The event, set for the MGM Grand Arena in Las Vegas on May 17, will also be telecast on ABC beginning at 8:00 p.m. EDT. The lineup of performers also includes previously announced acts Kelly Clarkson, Hozier, Nick Jonas, Ed Sheeran and Sam Smith. - Billboard, 5/1/15......

Speaking to the London Times on May 3, Pink Floyd co-founder Roger Waters argued that the perceived "takeover by Silicon Valley" has meant that it's hard for modern musicians to make a living. "I feel enormously privileged to have been born in 1943 and not 1983," Waters said. "To have been around when there was a music business and the takeover by Silicon Valley hadn't happened, and in consequence, you could still make a living writing and recording songs and playing them to people. When this gallery of rogues and thieves had not yet injected themselves between the people who aspire to be creative and their potential audience and steal every f----ing cent anybody ever made." Waters also declared that a reunion of the surviving classic '70s Pink Floyd lineup is "out of the question." "Life after all gets shorter and shorter the closer you get to the end of it and time becomes more and more precious and in my view should be entirely devoted to doing the things you want to do. One can't look backwards," he said. In November, Pink Floyd secured their first No. 1 album since 1995 with its latest -- and apparently final -- album The Endless River. - NME, 5/3/15...... In an interview with Britain's The Sun newspaper on Mar. 30, Paul McCartney drew similarities between his recent writing sessions with rapper Kanye West and those he held with late bandmate John Lennon. "When I wrote with John, he would sit down with a guitar. I would sit down. We'd ping-pong till we had a song. (Writing with West) was like that. We sat around and talked an awful lot just to break the ice. One of the stories I told him about was how I happened to have written Let It Be. My mom came to me in a dream when she'd died years previously. I was in a bit of a state - it was in the sixties and I was overdoing it. In the dream she said, 'Don't worry it's all going to be fine, just let it be.' And I woke up and thought, 'Woah' and wrote the song." Sir Paul collaborated with West earlier in 2015 on two songs, "Only One," a homage to the "Stronger" hitmaker's late mother Donda, and "FourFiveSeconds," a collaboration with Rihanna. - WENN.com, 5/1/15...... An attorney for Joni Mitchell said on May 4 that the ailing singer-songwriter Joni Mitchell may be released from the hospital in a few days. Attorney Alan Watenmaker cited Mitchell's possible release as the reason for why one of the singer's longtime friends needed to be appointed as her conservator during a court hearing earlier in the day. A judge agreed and gave Leslie Morris emergency powers to make decisions about Mitchell's health care and lifestyle. Morris, Mitchell's friend of more than 40 years, recently petitioned to become the Grammy winner's conservator because there are no relatives who could serve. Morris' petition, accompanied by a doctor's statement, stated that Mitchell was unconscious and unable to participate in her care. Mitchell's official website has said she is expected to make a full recovery. - AP, 5/4/15......
R&B legend Ben E. King, best known for his hit song "Stand By Me," died on Mar. 30 at a medical center in Hackensack, N.J., after an unspecified brief illness. He was 76. Born in Henderson, North Carolina, on Sept. 28, 1938, King moved to Harlem when he was nine years old. He joined a doo-wop group in 1958 that eventually came to be known as The Drifters. They scored a number of successful R&B singles, and in 1960, he left the group after a contract dispute and assumed his stage name out on his own. "Stand By Me," King's second single during his solo career, was re-issued in 1986 after it was used as the theme song to the Rob Reiner-directed movie of the same name. The U.S. Library of Congress added the iconic song to the National Recording Registry in April 2015, saying, "It was King's incandescent vocal that made it a classic." On his own and with the Drifters, King had five number-one hits: "There Goes My Baby," "Save The Last Dance For Me," "Stand By Me," "Supernatural Thing," and the 1986 re-issue of "Stand By Me," according to his website. He was inducted into the Rock and Roll Hall of Fame as a Drifter. Recording for Atco, a subsidiary of Atlantic, Mr. King scored modest successes in the 1960s with "Don't Play That Song (You Lied)," "I (Who Have Nothing)," "Seven Letters" and "Tears, Tears, Tears." By the end of the decade his career was in decline, but he rebounded in 1975 with the funk hit "Supernatural Thing, Part 1," and in 1977 recorded a well-regarded album with the Average White Band, Benny and Us. He continued to turn out albums for Atlantic into the 1980s, recording Let Me Live in Your Life (1978), Music Trance (1980) and Street Tough (1981). He later recorded for a variety of independent labels and performed regularly in clubs and small concert halls in the United States and abroad. "With an extremely heavy heart, I must say goodbye to one of the sweetest, gentlest and gifted souls that I have had the privilege of knowing and calling my friend for more than 50 years - Mr. Ben E. King," his friend, singer/songwriter Gary U.S. Bonds posted on his Facebook page. "I can tell you that Ben E. will be missed more than words can say." - Billboard/NBCNews.com, 5/1/15.
In an interview with the UK music mag Uncut, The Who's Pete Townshend admitted that he doesn't find performing fulfilling anymore -- "but I'm brilliant at it." "The shows? I don't like them," Townshend said as the Who prepares to resume the North American leg of their "Who Hits 50" tour at the start of May. "I don't find them fulfilling. But I'm brilliant at it. I find it incredibly easy. I drift through it." Meanwhile, the guitarist will be honored for his charity work with a Stevie Ray Vaughan Award next month. The guitarist will be presented the award by Bruce Springsteen at a special benefit concert in New York on May 28. Townshend will also perform live at the event, with Joan Jett, Billy Idol and Foreigner's Mick Jones also set to appear. - New Musical Express, 4/30/15...... In related news, KISS principals Gene Simmons and Paul Stanley were honored with an ASCAP Founders Award at the ASCAP Pop Music Awards in Hollywood on Apr. 29, with Foo Fighters frontman Dave Grohl doing the presentation. Grohl delivered a personal homage to the two that began from his own childhood days as a proud cadet in the KISS army. Accepting the award, Simmons declared that "Dave Grohl and the Foo Fighters are carrying the flag that we hope will inspire the next generation of young kids." - Billboard, 4/30/15......
Paul McCartney returned to the hallowed Nippon Budokan venue, where the Beatles performed nearly 49 years agon in June and July 1966, on Apr. 28 for the last show on the Japan leg of his 2015 "Out There" tour. Sir Paul's current Japan shows, which also included a stop at the 40,000-seat Kyocera Dome in Osaka and three nights at the 55,000-seat Tokyo Dome, are makeup concerts for a tour in November of last year that was canceled due to his health. Notably, Macca performed the Help! track "Another Girl" live for the first time ever during the Budokan show (the Fab Four never performed the song in concert). Speaking about the gig, McCartney commented: "It was sensational and quite emotional remembering the first time and then experiencing this fantastic audience tonight. It was thrilling for us and we think it was probably the best show we did in Japan and it was great to be doing the Budokan 49 years later. It was crazy. We loved it." - Billboard/NME, 4/29/15...... Police in Memphis, Tenn., have recovered a pair of Elton John's heart-shaped glasses after they were stolen from the Rock 'n' Soul Museum there on Apr. 21. After an employee discovered the glasses, which are valued at more than $2,000, had been taken out of a display case during business hours, an investigator lifted prints and matched them to a suspect identified as 26-year-old Matthew Colvin of Southaven, Miss. Police there retrieved the glasses, and an arrest warrant for theft was issued for Colvin. The glasses went back on display on Apr. 29. In other Elton news, Nile Rodgers of Chic has revealed that John will contribute to the new Chic album. The LP is expected to be released this summer. - Billboard, 4/28/15...... Queen guitarist Brian May has clarified his political views in a new interview, saying he's "not anti-Tory but anti-David Cameron." May, who recently backed Green Party MP Caroline Lucas for re-election, is also urging people to vote "colourblind" at the upcoming General Election, which he described as "very crucial." May is a staunch animal rights campaigner, having protested against the badger cull, as well as the Tories' attempts to bring back fox hunting. "[Prime Minister Cameron] stands for privilege, for the continuation and acceleration in the difference between the extremely rich and extremely poor," May said. "I find that iniquitous and almost beyond belief... If the outcome is another David Cameron-led government then we're back in the saltmines. Like many people, anything but that would be good." - New Musical Express, 4/30/15......

Reps for Joni Mitchell are denying Internet rumours and a report on TMZ.com that the folk-rock legend is in a coma nearly a month after she was admitted to a Los Angeles hospital. "Contrary to rumors circulating on the Internet today, Joni is not in a coma," a post on JoniMitchell.com was published on Apr. 28. "Joni is still in the hospital -- but she comprehends, she's alert, and she has her full senses. A full recovery is expected," it continues. On Apr. 3, a post on the site said that "Joni is currently in intensive care in an L.A. area hospital but is awake and in good spirits.... Joni remains under observation in the hospital and is resting comfortably. We are encouraged by her progress and she continues to improve and get stronger each day." The latest post added that "Joni is a strong-willed woman and is nowhere near giving up the fight. Please continue to keep Joni in your thoughts. You may add your well wishes for her at the website WeLoveYouJoni.com." However, according to TMZ, Mitchell's prognosis has seemingly changed, and multiple sources claim that her condition was far worse than the public was led to believe, with one insider alleging, "It's very serious." Prior to her recent hospitalization, Mitchell spoke publicly about suffering from Morgellons Disease, a rare skin condition which she described as "this weird, incurable disease that seems like it's from outer space." Morgellons is controversial in the medical community, with many doctors denying it even exists. - Billboard, 4/28/15...... Black Sabbath frontman Ozzy Osbourne has given an update on the forthcoming Sabbath farewell album and tour. Speaking at a presser in Sao Paulo, Brazil, before he performed at the Monsters of Rock festival there, Osbourne said that "we are going to do another tour together... The plan is that next year [we'll do] the final Black Sabbath tour and album." On Apr. 9, a rep from Sabbath told Billboard, "There have been ongoing discussions about a Sabbath farewell tour, though nothing has been officially confirmed by the band." That same day, a version of Black Sabbath without drummer Bill Ward backed out of a November headlining appearance at Ozzfest Japan. They were replaced by an Ozzy Osbourne solo set. "Some want to work, some don't," Ozzy said in Sao Paulo, an apparent jab at Ward, who earlier in April wrote n his official Facebook page that he would not rejoin Sabbath without an apology from Osbourne for "often inaccurate statements" and a "signable" contract. Meanwhile, a planned reboot of Osbourne's MTV reality series The Osbournes won't be coming back after all, according to an exec with VH1. "We are no longer talking to the Osbournes about a series; that's not going to happen," Susan Levison, exec vp original programming and production at VH1. "We wish we could have worked it out, but it just didn't come together for us. The family has been absolutely lovely and we wish them the best. We'd love to figure out a way to work with them at some point in the future." VH1's plan to revive the series came 10 years after the show signed off at its sibling network, where its initial run was MTV's most-viewed series at that point. - Billboard/The Hollywood Reporter, 4/28/15...... The managers of Elvis Presley's Graceland mansion in Memphis, Tenn., released a statement on Apr. 26 stating Presley's Lisa Marie and the Hound Dog II custom-designed airplanes will permanently remain at the Memphis tourist attraction centered on the life and career of the late singer. The announcement ends confusion about the future of the airplanes, which had been owned by a company named OKC Partnership after Presley died in August 1977. On Apr. 21, OKC Partnership had received approval from the Memphis City Council to move the airplanes to another location just down the street from Graceland. Presley's daughter, Lisa Marie Presley, posted on Twitter that Graceland now owns the planes and they will remain at Graceland "4 ever." She did not elaborate. In other Elvis-related news, songwriter Sid Tepper, who penned such tunes for Presley as "The Lady Loves Me," "G.I. Blues," "Red Roses For A Blue Lady," and "Don't Come Running Back To Me," died on Apr. 24 at his home in Miami Beach, Fla., of natural causes. He was 96. In addition to Mr. Tepper's 45 songs for Elvis, he also wrote tracks for other artists including Frank Sinatra, Jeff Beck, The Beatles, Perry Como, Andy Williams, Ray Charles, Louie Armstrong, Wayne Newton, Robert Goulet and Nancy Wilson, among others. Mr. Tepper won a Country Music Award for Eddie Arnold's version of "Red Roses For A Blue Lady." In 2002, he was honored in Memphis for his work with Presley. - AP, 4/26/15......
Heart singer Ann Wilson became a bride for the first time ever over the last weekend of April. Wilson, 64, wed her boyfriend Dean Wetter, according to a report on People magazine's site. "Dean and I first met in the '80s and went on a date where we both got smashed and I tried to seduce him," Wilson sweetly told the magazine. "Like the gentleman he is, he declined. Years passed, we got back in touch after we had both grown up, and Pow!... It worked! Did it ever!," she added. During the 1970s, Wilson was famously in a relationship with Heart's then manager, Mike Fisher. - Billboard, 4/28/15...... David Bowie has announced plans to re-release his No. 1 1975 single "Fame" to mark its 40th anniversary. "Fame," co-written by John Lennon and featured on the glam-rocker's Young Americans album which dropped on July 25, 1975, will now be reissued as a limited-edition picture disc on July 24, backed by an alternate mix of it fellow Young Americans track "Right." Bowie also recently revealed he is working on a new stage show based on his 1976 film The Man Who Fell To Earth. - NME, 4/27/15..... Former UFO and Scorpions guitarist Michael Schenker will embark on a 2016 nationwide UK tour starting at the Bilston Robin in January 2016. Schenker will perform tracks from his current studio album Spirit On A Mission which features the singles "Vigilante Man" and "Live and Let Live" plus all the UFO, Scorpions and MSG rock classics. The 9-date tour gets underway on Jan. 20 at Bilston Robin and will run through Jan. 30 with a show at the Islington Assembly Hall. - Noble PR, 4/27/15...... Cable channels History/A&E/Lifetime have greenlighted a new Roots miniseries to be simulcast on all three channels. Roots, which in its original version premiered to huge ratings in 1976, is a historical portrait of American slavery recounting the journey of one family's will to survive, endure and ultimately carry on their legacy despite enormous hardship and inhumanity. Mark Wolper will serve as executive producer for the new miniseries, which will also be co-executive produced by original Roots star, LeVar Burton....... A new museum dedicated to late country music legend George Jones opened to the public on Apr. 24 in Nashville. Huge crowds were in attendance at the George Jones Museum, which features many mementos from Jones's career, including a jacket worn by the singer during his stint in the United States Marines, a letter and Bible given to him by his mother not long before her death in 1974, and a pair of boxing gloves autographed by George Foreman after the video shoot for "I Don't Need Your Rockin' Chair" in 1992. "I'm just so happy that everyone is here," Jones's widow (and museum organizer) Nancy said. "It's an honor to show everyone what we've done. I loved my husband so much. I started in the '50s and went to 2000. I can't wait for everyone to see it." - Billboard, 4/27/15......
In other country music news, Merle Haggard, whose awards include a slew of Grammys, ACM Awards, and even a Kennedy Center Honor for "lifetime achievement," has just been presented with a high school diploma from his old high school, Kern High in Bakersfield, Cal. Haggard's elementary school friend Don Hemingway had petitioned the school to give his old pal a diploma for several years, and Kern High principal David Reese obligned prior to Haggard's show on Apr. 25 at Bakersfield's Fox Theater. "But I was only (in high school) nine days," said Haggard, who was described as bing "pleased but seemingly mystified." Haggard already has an honorary doctorate from Cal State Bakersfield. - Billboard, 4/29/15...... Actress Suzanne Crough, best known as tambourine-shaking daughter Tracy Partridge on the 1970-74 ABC sitcom The Partridge Family, died suddenly of undisclosed causes on at her home in Laughlin, near Las Vegas, Nev., on Apr. 27. She was 52. The child actress was also featured in TV commercials, and as an adult, she continued to work in movies for television and had a starring role in the film Teenage Father. The film won director Taylor Hackford an Oscar for best live action short film in 1979, and Crough was thanked in his acceptance speech. Las Vegas police said they believe Crough suffered a medical episode and that the circumstances of her death are not suspicious. Her husband, William Condray, said his wife was "a patient and loving wife, mother and grandmother." - AP, 4/28/15...... Singer Jack Ely, co-founder of the '60s band The Kingsmen and best known for his 1963 rendition of "Louie, Louie," died at home in Redmond, Ore., on Apr. 28, after a long illness. He was 71. Despite being one of the most famous songs of the 20th century, Ely's incoherent singing made the 1963 hit version of "Louie Louie" also one of the most misunderstood. The FBI was so mystified by the hard-to-understand lyrics that it conducted an investigation into whether the song was obscene. Ely had a falling out with the band shortly after the song was recorded. He later trained horses in Central Oregon. - AP, 4/28/15...... Comedian/actress Jayne Meadows, a longtime panelist on the classic CBS game show I've Got A Secret and the wife of former The Tonight Show host Steve Allen, died Apr. 26 of natural causes at her home in Encino, Cal. She was 95. Ms. Meadows' many film credits include Enchantment with Gregory Peck, The Thin Man with William Powell and Myrna Loy, and on TV she appeared on all the Golden Age drama series, including Hallmark Hall of Fame, Studio One and G.E. Theatre. She also appeared on the several long-running series -- from Hawaii Five-O and Adam-12 to The Love Boat and Fantasy Island. She appeared with her sister, Audrey Meadows, on NBC's dramatic series Sisters. - Deadline.com, 4/27/15.
Elton John is praising '70s Olympic champion and reality TV star Bruce Jenner for his "bravery" in deciding to discuss his reported transition from male to female during an interview with ABC's Diane Sawyer on Apr. 24. "It's an incredibly brave thing to do, especially when you're older," Sir Elton told the Access Hollywood show on Apr. 23. "I admire him for doing it and I support him 100 percent." Jenner's two-hour interview proved to be ratings gold for ABC, scoring an impressive 5.2/17 among adults 18-49, with 16.9 million total viewers in the time period. - Billboard/Deadline.com, 4/25/15......

Electric Light Orchestra mastermind Jeff Lynne was honored with his own star on the Hollywood Walk of Fame during a ceremony on Apr. 23. Lynne's friends and fellow famous musicians Joe Walsh and Tom Petty were on hand to sing the praises of Lynne, with Walsh calling him "a true musical genius" and "one of the greatest stars rock has ever produced," and Petty gushing that Lynne was "the best overall musician I've ever met" and "the single greatest record producer I've ever encountered." "Let's put it this way," Petty said, "it says a lot when the Beatles get back together and George Martin can't make it, they get Jeff Lynne." "It was just so thrilling to think of all that and then having Tom and Joe say all those lovely things, it was very moving to me," Lynne told Billboard after the event. "You just think you're doing your bit and you don't realize that it's appreciated that much." Last September, the Birmingham, U.K. native made a triumphant return to the stage headlining a Hyde Park show for 50,000 fans, followed by a Grammy appearance in early 2015. Lynne has announced he has the first new ELO album since 2001's Zoom nearly completed, and will tour behind the new LP. - Billboard, 4/24/15...... As the Grateful Dead prepares for five "Fare Thee Well" shows in Santa Clara, Calif., and Chicago, Ill., in late June and early July, there are reports that the legendary San Francisco band is planning a fall tour with Grammy-winning singer-guitarist John Mayer in tow. The trek is reportedly due to kick off in October, with Mayer having already begun to jam in a rehearsal-like setting with select members of the group, chief among them Bob Weir, who is said to be very keen about the prospect. However, a rep for the band says that it's "premature" to suggest a Dead/Mayer tour is in the works. On Apr. 22, concert promoter Live Alliance announced that it will prduce a worldwide pay-per-view TV/Internet broadcast of the Fare Thee Well shows. Hosted by CNBC reporter Steve Liesman, the Fare Thee Well: Celebrating 50 Years of Grateful Dead broadcast will will feature the four original members of the Dead, and the intermission will feature taped interviews with special guests, live fan interviews and aerial shots from Soldier Field, and a short documentary. - Billboard, 4/24/15......

Billy Joel has announced he'll play the final concert at Long Island's Nassau Veterans Memorial Coliseum on Aug. 4, before it is scheduled to be closed while undergoing renovation. Joel, a Long Island native, last played Memorial Coliseum in 1998, when he sold out nine shows at the arena. Following Joel's August performance, which will be his 32nd concert there, the Coliseum is scheduled to reopen as a sports and entertainment arena in Dec. 2016. Joel's 2015 U.S. tour, which is now in progress, will next take him to Kansas City's Sprint Center on May 1. He is also confirmed to headline the final night of the Bonnaroo Music Festival in Manchester, Tenn., on June 14. - Billboard, 4/24/15...... Alice Cooper says his new Hollywood Vampires album, a tribute to the social group that he partied with in the 1970s, is "done... mixed, ready to go and I'm very, very happy with it." Cooper says the LP is dedicated to his old drinking buddies, which included John Lennon, Keith Moon, Harry Nilsson and Ringo Starr. "[Paul] McCartney's on it. [Ringo Starr's drummer son] Zak [Starkey]'s on it. Dave Grohl is on it, [AC/DC frontman] Brian Johnson -- and in places where you wouldn't expect them to be, that's the cool thing." The Hollywood Vampires supergroup are due to play the Rock in Rio festival in September -- though it is unlikely that McCartney will join them on tour. - NME, 4/21/15...... Paul McCartney announced on Apr. 25 that he'll play an arena show at Philadelphia's Wells Fargo Center on June 21, his first appearance in the city since 2010. Sir Paul is also set to play at Firefly festival on June 19, and the Lollapalooza fest on July 31. On Apr. 21, the Beatles legend was mobbed by fans in Osaka, Japan as he arrived in the country to play a string of five tour dates. The singer, who is in Japan to perform rescheduled gigs which were called off in 2014 after he became ill, was greeted by over 500 fans at Osaka Airport. On Apr. 22, McCartney used the Earth Day observation to promote his global "Meat Free Monday" initiative, stating on Twitter that, "eating less meat is a real way to help." A day later, Macca was also revealed to be the richest musician in the UK according to London's Sunday Times. Data from the paper's annual rundown of the wealthiest figures in the British industry shows McCartney (plus wife Nancy Shevell, whose stake in a trucking business is said to be worth $225 million) placed at the top of the U.K. Music Rich List with an estimated fortune of $1.1 billion. Other '70s artists making the list include Elton John ($406 million), Mick Jagger ($338 million), Keith Richards ($315 million), Ringo Starr ($270 million), Sting ($270 million), and Roger Waters ($240 million). - New Musical Express, 4/25/15......

A John Lennon vinyl box set of the late musician's eight studio album is due on June 9, with the individual albums following separately on Aug. 21. The collection, titled simply Lennon, will feature the LPs John Lennon/Plastic Ono Band, Imagine, Some Time in New York City, Mind Games, Walls and Bridges, Rock 'n' Roll, Double Fantasy and Milk And Honey, all remastered. The remastered albums were previously released on CD and digital formats in 2010 as the John Lennon Signature Box. Speaking of the remastered LPs to Rolling Stone recently, Lennon's widow Yoko Ono said: "I thought it was going to be fine -- listening to John's songs has been a routine thing for me for the last 30 years. But this time, maybe because I listened to all of them, it was very hard, emotionally hard. 'I'm Losing You' -- that really hit me." - NME, 4/22/15...... One-time American Idol contestant Adam Lambert has recruited Queen guitarist Brian May to contribute to his next album. Lambert, who wrapped a UK arena tour fronting Queen in January, will release his LP The Original High via Warner Music on June 12, and Brian May described Lambert as the only performer the band had found capable of filling the shoes of iconic frontman Freddie Mercury. "Adam is the first person we've encountered who can do all the Queen catalogue without blinking," said May. "He is a gift from God." Queen drummer Roger Taylor had similar praise, adding: "He's incredibly musical, and we certainly take anything he says quite seriously." Lambert released the first single from the new LP, "Ghost Town," via YouTube on Apr. 22. - NME, 4/23/15...... Neil Young has revealed details about his upcoming new studio album, The Monsanto Years, which he is collaborating on with Willie Nelson's sons Lukas and Micah Nelson. Young says he will release a documentary film about the making of the record alongside the LP, which features protest songs against controversial agricultural company Monsanto, a company that Young has been publicly battling against for years. The Monsanto Years is due June 16. Young and the Nelsons will kick off a North American tour behind the new album in July, with support at select shows coming from Band Of Horses. - NME, 4/23/15......
Hall & Oates member John Oates has signed a deal with St. Martin's Press for a memoir to be published in late 2016, it was announced on Apr. 23. The yet to be titled book will draw upon Oates's "pretty detailed" journals to tell an "intimate and fascinating" story about his life and career, the publisher says. Hall & Oates were inducted into the Rock & Roll Hall of Fame in 2014. - AP, 4/23/15...... Former AC/DC drummer Phil Rudd pleaded guilty to threatening to kill and possession of meth and marijuana in New Zealand's Tauranga District Court on Apr. 21. Rudd had pleaded not guilty to these charges in Dec. 2014, when it was alleged he had threatened to kill a man who had been in his employment for three years. The maximum sentence for threatening to kill is seven years in jail. The case has been adjourned until June 26. Rudd's lawyer, Craig Tuck, says he will apply for a discharge without conviction for his client. - Billboard, 4/20/15...... Veteran country music singer Charley Pride will launch his first UK tour in three years on Apr. 29 at Manchester's Bridgewater Hall. Pride, one of the few African-American country musicians to experience massive-market commercial success in the country music industry and one of the few African-American singers to be inducted into the Grand Ole Opry, will also perform in London (5/2), Southend Cliffs (5/3), Birmingham (5/4) and Glasgow (5/6). To coincide with the start of the tour, Pride will be interviewed on BBC Breakfast News (BBC One) on Apr. 29. - Noble PR, 4/21/15...... A new Elvis Presley exhibition dubbed "Graceland Presents Elvis: The Exhibition - The Show - The Experience" opened at the Westgate Las Vegas hotel and casino on Apr. 23, the same casino where Elvis performed several hundred shows when it was the Las Vegas Hilton and The International. The exhibit, chapel and show are the first permanent presentations from Graceland and Elvis Presley Enterprises outside of the performer's Tennessee home, launching 59 years to the day that Elvis first performed in Las Vegas. The grand opening included an appearance by Presley's daughter, Lisa Marie Presley. - AP, 4/23/15...... Ronnie Carroll, a UK crooner who won two consecutive Eurovision song contests in 1962, died on Apr. 13 after a short illness. Carroll's biggest hit was in 1962 with a cover of Bobby Vinton's "Roses Are Red," which outsold Vinton's version in the UK and reached No. 2 there.
Ringo Starr was inducted into the Rock and Roll Hall of Fame as a solo artist on Apr. 18 by his former Beatles bandmate Paul McCartney in a star-studded ceremony that also honored Lou Reed, Bill Withers, Joan Jett, Green Day, Stevie Ray Vaughan and Double Trouble, the Paul Butterfield Blues Band and The "5" Royales. Starr, already inducted in 1988 as a member of the Beatles, made a speech before a short performance. "I want to thank Paul for all the great things you told us some of them are true. You know, it's a great honor to be inducted into the Rock and Roll Hall of Fame. I was doing the press and they're all saying, 'Well, why did you wait so long?' It has nothing to do with me. You have to be invited. But anyway, apparently I'm invited and I love it." The 74-year-old stickman continued: "I've finally been invited and I love it. I got lucky and it was actually in Cleveland," he said to enormous applause. Introducing Ringo, McCartney recalled the first time Ringo sat in with the Beatles.

"[We] were on the front line singing, and now behind us we had this guy we'd never played with before, and I remember the moment when he started to play -- I think it was Ray Charles, 'What'd I Say', and most of the drummers couldn't nail the drum part. It was a little difficult to do, but Ringo nailed it." John Lennon's widow Yoko Ono, also on hand to honor Ringo, spoke breifly backstage: "It's just sad John and George [Harrison] aren't here." Bill Withers, who was introduced by John Legend with a performance of Withers' "Use Me" backed by Stevie Wonder, called being inducted by Wonder "A lion holding the door for a kitty cat." The trio then jammed on a rendition of Withers' smash "Lean on Me." Joan Jett, who was inducted by Miley Cyrus, joined her band the Blackhearts and Foo Fighters' Dave Grohl for a mini-set of her rockers including "Bad Reputation," the Runaways' "Cherry Bomb" and "Crimson and Clover," the Tommy James & the Shondelles cover that Jett took to No. 1. Lou Reed was paid a moving tribute by his friend Patti Smith and Reed's widow, musician Laurie Anderson, who shared the three rules for life that they came up with: "One: don't be afraid of anyone; Two: get a really good bullshit detector and learn how to use it; Three: be really, really tender." The ceremony closed with a rousing version of the Lennon-McCartney-penned "I Want to Be Your Man," with all the inductees and presenters participating. - Billboard, 4/19/15.
Neil Young surprised fans with an intimate performance at the SLO Brewing Co. in San Luis Obispo, Cal., on Apr. 17. Taking the stage at 9:00 p.m. for a three-hour show, Young was backed by Willie Nelson's sons Lukas and Micah Nelson on guitars, plus members of their band Lukas' Promise of the Real on bass and drums. Young's set was comprised of mosty new material, although he did perform several classic tunes, including a near-10 minute extended version of "Down By The River" plus "Everybody Knows This Is Nowhere" and "Walk On." Earlier in 2015, Young confirmed that he was recording a new album with the Nelson brothers tentatively titled The Monsanto Years. - New Musical Express, 4/20/15......
Wisconsin-based outdoor apparel retailer Duluth Trading Co. has settled a lawsuit from founding Eagles member Don Henley alleging trademark infringement. Henley filed suit in federal court in October after the company used the pun "Don a Henley and Take it easy" in an ad selling a shirt style known as a "henley" -- a play on Henley's name and a title of a popular song by the classic rock band. The Belleville, Wisc.-based company agreed to never again use or imply Henley's name when selling the style of shirt. Duluth Trading Co. also issued an apology to Henley on its website, saying it was inappropriate to use his name and the song title. It also made an undisclosed contribution to a nonprofit Henley founded. - AP, 4/17/15...... Paul Simon has scored his first U.K. number one album in 25 years with his new U.K. greatest hits compilation, The Ultimate Collection. Simon, who last topped the charts in Britain in 1990 with his The Rhythm of the Saints LP, is also touring the U.K. with Sting. - NME, 4/19/15...... Vinyl LP sales in the U.S. are up over 50 percent for the first quarter of 2015, according to new research published by the Nielsen Co. Between January and March of 2015, sales were 53% higher than during the comparable period last year, driven largely by solid gains in catalog album sales. Current releases in the format are also performing well,up by 37% in the first three months compared with the corresponding period last time. Topping the vinyl chart is the Beatles' classic 1969 release Abbey Road, which has been the best-selling vinyl album since 2010 and moved 172,000 units in the first quarter. Other '70s acts making the top 10 include Pink Floyd (Dark Side of the Moon, No. 6 with 87,000 units sold) and Bob Marley & The Wailers (Legend, No. 7 with 83,000 units sold). In the U.K., the industry's official charts compiler OCC has just launched vinyl sales charts (singles and albums) which the OCC says reflects Britain's "renewed interest in music on vinyl." - Billboard, 4/17/15...... Paul McCartney has been confirmed as one of the headliners for the 2015 Lollapalooza music festival, set for July 31-Aug. 2 at Chicago's Grant Park. Also on the bill are Metallica, Florence + the Machine, Sam Smith, Alabama Shakes, A$AP Rocky and Tame Impala, among others. - The Chicago Tribune, 3/25/15......
Former Rolling Stones bassist has announced he'll release his first solo album in 33 years on June 23. Titled Back to Basics, the album will be the follow-up to Wyman's 1982 self-titled set Bill Wyman, and is described as "a meld of styles and genres... uplifting in a jaunty, dancey way and pensive in a bluesy, narrative way" and inspired by such artists as Tom Waits, Leonard Cohen and JJ Cale. Speaking about the release, Wyman comments: "Initially I thought 'I'm a bit old for this' but then I thought all the old blues musicians played till they dropped so why don't I give it a go." The album is made up of eight new tracks and five songs reworked from old demos. Wyman, a member of the Stones from 1962 until 1993, declared in 2013 that he would "never" play live with the band again. A year earlier, he did join the band onstage for their 50th anniversary gigs at London's O2 Arena in Nov. 2012, but then said that he would not be interested in rejoining the group on a permanent basis because he has "better things to do." - New Musical Express, 4/17/15...... A new musical featuring songs by '70s reggae legend Bob Marley will make its world premier at the Center Stage theater in Baltimore, Md., on May 7. "Marley," written and directed by award-winning British playwright Kwame Kwei-Armah ("Elmina's Kitchen"), tells the pivotal moment in Marley's life when he returned to Jamaica after two years of self-imposed exile in London following an assassination attempt. The show uses events surrounding that homecoming to chronicle the musician's transformation into a 20th century cultural icon. The title role will be played by Mitchell Brunings, who became a YouTube sensation after performing Marley's songs on the Dutch version of The Voice. The project marks the first time that Marley's songs have been featured onstage in a biographical context. - Billboard, 4/16/15...... AC/DC performed "Baptism By Fire," a track from their 2014 album Rock or Bust, on Apr. 10 during their headlining set at the Coachella Valley Music and Arts Festival in Indio, Cal. The Aussie headbangers' show also included their iconic tracks 'Back In Black," "You Shook Me All Night Long," "Have A Drink On Me," "Hells Bells," "TNT," "and "Whole Lotta Rosie," which saw the group performing alongside a giant inflatable woman. The show was AC/DC's first full gig in almost five years, and their first full live performance by their new line-up, which includes drummer Chris Slade replacing former drummer Phil Rudd, following a brief, two-song appearance at the Grammy Awards in February. - Billboard, 4/17/15...... In other Heavy Metal news, Ozzy Osbourne has responded to former Black Sabbath drummer Bill Ward after Ward posted a nearly 700-word rant on Facebook about his beef with the band on Apr. 15, which included a demand for an apology from Osbourne. Ozzy shot back the next day with his own Facebook post, but it certainly wasn't an apology. Osbourne questioned many of Ward's claims and telling his side of the ongoing saga. "Stop playing the victim and be honest with yourself and our fans," Osbourne posted. "Bill, we go back a long way, let's stop this now before it gets out of hand." - Billboard, 4/16/15...... Legendary '70s disco producer Giorgio Moroder has revealed the title and track list for his twenty-first studio album, dubbed Deja Vu. Due June 12 and featuring contributions from the likes of Britney Spears, Kylie Minogue, Sia, Charli XCX, Kelis and Foxes, the 11-track LP features such songs as "Right Here Right Now" and the aptly named "74 is the New 24," which are already available for individual download now. - Billboard, 4/16/15......



The Grateful Dead's three-night "farewell" concert run set for Chicago's Soldier Field on July 3, 4 and 5 will be simulcast live in select theaters across the U.S. Nightly five-hour screenings of Fare Thee Well: Celebrating 50 Years of Grateful Dead will start at 8 p.m. EDT/7 p.m. CDT/6 p.m. MDT/5 p.m. PDT. The Grateful Dead performances, featuring surviving founding members Mickey Hart, Phil Lesh, Bob Weir and Bill Kreutzmann, are taking place nearly 20 years to the day of the last Dead concert with late frontman Jerry Garcia. Trey Anastasio, Bruce Horrnsby and Weir associate Jeff Chimenti will be joining the band for the three shows. - Billboard, 4/16/15...... "And now for something completely different" -- Professor Stephen Hawking has covered Monty Python's "Galaxy Song" for Record Store Day on Apr. 18. The track, a facts-and-figures journey through the cosmos, was originally written by Eric Idle and John Du Prez and performed by Idle in the1983 comedy Monty Python's The Meaning Of Life. For the special elease "Stephen Hawking Sings Monty Python... Galaxy Song," the Cambridge University professor narrates the Python classic in his familiar synthesized tones (he lost his ability to speak in 1985 due to degenerative motor neuron disease). The track has been released as a limited edition 7" single for Record Store Day, and must surely rank as one of the unusual exclusives in the eight-year history of the event. - Billboard, 4/16/15...... Actor Ben Powers, known for his role in the 1970s CBS television sitcom Good Times, died on Apr. 6 in New Bedford, Mass., of undisclosed causes. He was 64. Powers played football player Keith Anderson, the husband of Thelma Evans (played by Bern Nadette Stanis) in Good Times, a Norman Lear hit about a black family in inner-city Chicago. Powers also appeared as Moochie in the 1980s CBS series Mickey Spillane's Mike Hammer with Stacey Keach, and had guest roles on other TV shows including Gimmie a Break, Flamingo Road, The Greatest American Hero, The New Odd Couple, and Laverne & Shirley. He also acted in several 1980s movies including Cheech & Chong's Next Movie, Things Are Tough All Over and The Man Who Loved Women. - AP, 4/19/15.
Patti Smith will be among the headliners at the 2015 Glastonbury Festival in Somerset, south west England, it was announced on Apr. 14. Set for June 24-28 and again held at Worthy Farm, the festival had already confirmed Foo Fighters, Kanye West and Florence + The Machine to the 2015 bill. Also appearing will be Motorhead, Mary J. Blige and the Chemical Brothers, among many others. Meanwhile in other Patti Smith news, the punk poetess has announced she'll publish a sequel to her heartbreakingly beautiful 2010 memoir, Just Kids. Due in the fall, M Train will cover the second half of Smith's life, including her reflections on the loss of her husband, Fred "Sonic" Smith, of the legendary MC5. Just Kids, which was honored with the 2010 National Book Award for Non-Fiction, covered the first half of Smith's life, in particular her releationship with controversial photographer Robert Mapplethorpe. - Billboard, 4/13/15......

After a 22-year absence on the Billboard charts, the Nile Rodgers-led Chic has returned with its new single, "I'll Be There." The song debuted at No. 40 on the Dance Club Songs chart for the week ending Apr. 25. It marks Chic's first visit to any of Billboard's US charts since Oct. 3, 1992, when "Your Love" last charted on the Dance Club Songs chart. Credited to "Chic featuring Nile Rodgers," "I'll Be There" is the first single from Chic's forthcoming studio LP, It's About Time, which is due in June via Warner Bros. - Billboard, 4/13/15...... A benefit concert in Chicago on May 14 will feature Pete Townshend of The Who performing with Pearl Jam's Eddie Vedder on vocals. The musicians, which also include The Who's touring musicians Simon Townshend, Zak Starkey, Pino Palladino and John Corey, will run through The Who's back catalogue at the Rosemont Theatre on behalf of Teen Cancer America -- the US equivalent of the Teenage Cancer Trust which was founded in 2012 Townshend and The Who frontman Roger Daltrey. The Who is currently in the midst of their "The Who Hits 50" anniversary jaunt, which stretches throughout 2015, and in March played Teenage Cancer Trust benefit gigs at London's Royal Albert Hall. - New Musical Express, 4/14/15...... Cher, who has often been outspoken when it comes to national politics, is endorsing a candidate closer to home -- a contender for the West Hollywood City Council named Heidi Shink. "West Hollywood has a very special place in my heart. I began my career here, playing at places like the Whisky a Go Go and the Troubadour, and I have many friends and fans who call West Hollywood home... It is so crucial to me who is on the West Hollywood City Council and that's why this June election is so vital. I urge everyone to vote for Heidi," the singer-actress said in a recent interview. Cher also will be hosting a fundraiser for Shink on the evening of Apr. 18, and her son, Chaz, also has voiced his support for Shink. - The Hollywood Reporter, 4/14/15......
A representative for Billy Joel said on Apr. 14 that the 65-year-old singer-songwriter and his 33-year-old girlfriend Alexis Roderick are expecting their first child. Joel, also the father of budding musician Alexa Ray Joel from his first marriage to Christie Brinkley, has been dating Roderick since 2009. The statement from Joel's representative said the couple "opted to keep any further details of her pregnancy under wraps until their new addition makes an official debut." Joel is currently completing a month-to-month residency at Madison Square Garden in New York City, with his next show scheduled for May 28. - AP, 4/14/15...... Iconic musician-composer Quincy Jones participated in Loyola Marymount University's Hollywood Masters lecture series on Apr. 8, and told students that he "freaked out" when he learned of Michael Jackson's death in June 2009. Jones said he was in London and had just learned that two other stars had died -- Farrah Fawcett and Ed McMahon -- when he was told about Jackson. "I freaked out," he said. "You know, I couldn't believe it. No, it was heavy. Really heavy. Because, boy, the relationship with a producer and an artist is really special. And there's no room for BS at all. It's got to be pure." Jones, 79, also said he listened to 800 songs before choosing the ones for Jackson's 1982 pop masterpiece Thriller, and then recalled shooting the now-celebrated video for the title track in gang-infested territory. "Michael had no idea what we were doing there, man, with Thriller," he said. "You know, with Vincent Price there and Edgar Allan Poe narration, and stuff like that. There's crazy stuff on there. And people didn't get it until, I'd say, eight months later." The university's Hollywood Masters series, sponsored by its School of Film & TV, has also included Clint Eastwood, Sean Penn, Ethan Hawke and Ken Burns this season. It is scheduled to resume in the fall. - The Hollywood Reporter, 4/14/15...... Former Talking Heads frontman David Byrne has revealed he will bring a new stage musical to London in 2016. Byrne, who previously collaborated with Norman Cook on a musical about the life of former Philippines First Lady Emelda Marcos, says that he's "got another one." "The entire thing's written, and probably some songs will get rearranged or rewritten or whatever. So I'm talking to producers [in London] about bringing it here, I don't know, in a year or so or something like that," said Byrne, who is in London to curate the 2015 Meltdown Festival. Pressed on the subject of his latest musical, Byrne would only say that "it's about another woman, whose life is in the historical record." - New Musical Express, 4/15/15...... On the subject of musicals, the Kinks-inspired production "Sunny Afternoon" was the big winner at the Oliver Awards in London on Apr. 12. The show, written by Joe Penhall, picked up four awards, including Best New Musical, Best Actor, Best Supporting Actor and Outstanding Achievement in Music. Stars John Dagleish and George Macguire, who play brothers Ray and Dave Davies, were awarded Best Actor and Best Supporting Actor in the musical category respectively. Earlier in 2015, the Davies brothers revealed that they have put their animosity behind them and are beginning to work on new material. - NME, 4/13/15......
Speaking in Brighton, UK on Apr. 13, Queen guitarist Brian May urged his fellow citizens to vote "colourblind" at the General Election on May 7. "It's politics without colour. It's colour-blind politics. What we are saying is do not assume that your vote will be wasted, get up off your ass and vote," said May, who runs the Common Decency project and campaign. "I think this is a very crucial election. I think it's different to anyone that's been before because for the first time the internet is all-powerful. It's much harder for politicians to get away with the deceits that they used to get away with," he added. May is a staunch animal rights campaigner, having protested against the badger cull, as well as the Tories' attempts to bring back fox hunting. - NME, 4/14/15...... Meanwhile another animal rights advocate, Paul McCartney, has marked the opening of Canada's seal hunting season by urging officials to make this the last year of the annual cull. Sir Paul has written an open letter opposing Canada's bloodiest bloodsport. "Canada's brutal commercial seal hunt has begun, and once again thousands of baby seals will be shot and bludgeoned to make fur products that nobody wants or needs," wrote Paul, who joined activists at Humane Society International (HSI) on the ice in 2006 to protest the slaughter, and is doing it again this year. The European Union's trade ban on commercial seal hunt products has already helped save more than one million baby seals from a horrible fate, but we need to ensure the EU keeps this strong ban intact. That's why my friends at Humane Society International are once again setting out for the ice flows for the grim task of catching this horror on film," he added. He went on to say that "videos of the bloody seal slaughter provide the only vital evidence to demonstrate year after year that these seals are dying a horrible death for their fur" and said that he wishes them well and "hopes that this will be the last year that Canada's ice turns red." - WENN.com, 4/13/15...... Organizers of the Rewind 80's Festivals in the UK have announced that three festivals are scheduled for 2015: Rewind Scotland will return for its fifth year at Scone Palace, Perth on July 24-26 and feature headline performances from Thompson Twins' Tom Bailey and performances from Bananarama, Howard Jones, Kim Wilde, Sister Sledge, Nik Kershaw and Belinda Carlisle. Rewind North returns to the North of England at Capesthorne Hall, Cheshire from Aug. 7-9. Headline performances include Human League, plus appearances from The Boomtown Rats, Heather Small, The Sugarhill Gang and ABC. Rewind South at Temple Island Meadows, Henley-on-Thames returns for its seventh year on Aug. 21-23 with headliners OMD and Human League, plus 80s stars Billy Ocean, T'Pau, Midge Ure, Kim Wilde, Hot Chocolate, Belinda Carlisle, Dave Edmunds and Slim Jim Phantom from The Stray Cats. Tickets for all three festivals are on sale now via the official website rewindfestival.com. - Noble PR, 4/14/15...... Dave Ball, a former member of Procul Harum, died on Apr. 1 in Australia after a battle with bowel cancer. He was 65. Ball joined Procul Harum, best known for the song "A Whiter Shade of Pale," in 1971, and played on one of its most successful tracks -- "Conquistador." He left the band in 1972 to join the army and left the world of rock and roll behind him. He later took on jobs in banking and computer software before, in 2000, he decided to return to his passion of making music and writing. After living around the world, he returned to the UK in 2010 and continued to write and sing. He continued to play music live but it was in 2012 when he noticed that he might be ill. Procul Harum frontman Gary Brooker said he was sad to hear that Ball had "moved on": "As a Procolite he made a great contribution during the early 70s and the band today, with the Geoffs, Matt, Josh and Chris, have spent happy days with him whenever and wherever he came to see us, which was often."......

Soul singer Percy Sledge, whose signature song "When a Man Loves a Woman" became a No. 1 smash in 1966, died on the morning of Apr. 14 in his Baton Rouge, La. home after a long battle with cancer. He was 74. During the mid-sixties, Sledge worked as a hospital nurse while touring to get his music career off the ground. "When a Man Loves a Woman," his first song recorded under contract, was co-written by Calvin Lewis and Andrew Wright, his bandmates in a group called The Esquires Combo. It was the only song the duo wrote together, and the first Muscle Shoals single to hit No. 1 on the Billboard Hot 100. It went on to feature in films such as The Rose (when it was covered by Bette Midler), The Big Chill and The Crying Game. In 1987 it was used in a Levi's ad in England and again hit the charts there, rising to No. 2, and a cover by Michael Bolton topped the Billboard Hot 100 singles chart in the US in 1991. While Sledge's chart success stalled in the '70s, he continued to successfully tour the world and experienced a late career reappraisal when new generations discovered "When a Man Loves a Woman." The Alabama-born Sledge had been diagnosed with liver cancer in 2014. Steve Green from talent agency Artists International Management Inc. paid tribute to his client in a comment given to the BBC: "He was one of my first acts, he was a terrific person and you don't find that in this business very often... He was truly a standout." Sledge, who was inducted into the Rock and Roll Hall of Fame in 2005, is survived by his wife and children. - Billboard/Sky News/NME, 4/14/15...... Keith McCormack, who co-wrote the 1963 No. 1 hit "Sugar Shack," died on Apr. 10 in Springfield, Mo. He was 74. Raised in Plainview, Tex., McCormack and his childhood friend Aubrey deCordova were the founding members of The String-A-Longs, who had a No. 2 hit with "Wheels." After his composition "Sugar Shack," which he co-wrote with his aunt Faye Voss, was recorded by Jimmy Gilmer and The Fireballs, the song sold over one million copies in the US in 1963, spending nearly a month at No. 1 on Billboard's Hot 100 singles chart. McCormack stayed with music for many years to come, but also pursued many other interests in his life, including becoming a pilot and aviation instructor. McCormack also had just finished writing a fiction book, which was being edited to be published. - MyPlainvew.com, 4/13/15...... Bill Arhos, known as the "father of the Austin City Limits TV program," passed away on Apr. 11 in Austin, Tex. He was 80. Mr. Arhos worked for nearly 40 years as an executive at the Austin PBS station KLRU TV, beginning in 1961 with the station's launch and including a run from 1986 until his retirement in 1999 as president and general manager. He was executive producer of Austin City Limits from its start in 1974 up through 1999. He also served on the boards of PBS and the Country Music Association. - Billboard, 4/14/15.
AC/DC announced on Apr. 10 that they'll play five of the largest cities in their native Australia and two in New Zealand, starting with a Nov. 4 show in Sydney's ANZ Stadium. The homecoming lap of outdoor stadiums will continue on Nov. 12 at Brisbane, then hit Adelaide (11/21), Perth (11/27), Melbourne (12/6) and Auckland, N.Z. (12/15), before wrapping in Wellington, N.Z. on Dec. 18. It will be AC/DC's first tour Down Under since their Black Ice Tour in 2009. The rock titans' Rock or Bust World Tour kicks off May 5 in the Netherlands and continues across Europe through July. AC/DC is also set to headline the Coachella Music & Arts Festival in Indio, Calif., which runs from Apr. 10-17. - Billboard, 4/10/15...... The Shelby County Land Use Control Board in Memphis, Tenn., approved a proposal on Apr. 9 to move two airplanes once owned by Elvis Presley, the "Lisa Marie" and the Hound Dog II," from Presley's Graceland mansion on Elvis Presley Boulevard to a location down the street. The planes have been situated at Graceland since the mid-1980s, where they are a popular tourist draw. They had been sold after Presley's death and were eventually purchased by OKC Partnership in Memphis, which will relocate the aircraft on a lot just steps from the Graceland property. The plan still requires approval from the Memphis City Council, and if the planes are moved to the new location, they would be part of an outdoor display and museum for tourists to visit. - AP, 4/9/15......

On a late night post on their official Facebook page on Apr. 8, Black Sabbath announced they won't be playing a Nov. 22 show at the 2015 Ozzfest Japan, which was reported to be the heavy metal icons' last show ever. Instead, the concert will be a solo performance by Sabbath frontman Ozzy Osbourne. "Despite previous reports, Black Sabbath will not appear on this year's Ozzfest Japan, the show will instead feature the festival's namesake, Ozzy Osbourne (and friends)," they wrote on Facebook. Ozzfest Japan, which still lists Black Sabbath as the Nov. 22 headliner on its official website, is scheduled for Nov. 21 and 22, at the Makuhari Messe venue, located outside Tokyo. Korn is listed as the Nov. 21 headliner. Meanwhile, Black Sabbath guitarist Tony Iommi has responded to rumours that he is suffering from a cancer relapse. Posting on his Facebook page on Apr. 9, Iommi wrote: "Thank you for all the enquiries about my health, very kind. I'm not sure how the rumour of my being unwell started as I was away on holiday! Once you've had something like lymphoma the fear that it will return never leaves, all I can say is that right now I'm fine and have regular blood tests." Iommi was diagnosed with lymphoma in early 2012, undergoing successful treatment for the illness in Jan. 2013. He was expected to complete treatment and get the all clear during 2014. Fans began to speculate on his health again after Sabbath pulled out of the Ozzfest "farewell" show. However, Iommi has denied that this has any relation to his well being. The current line up of the band sees Iommi and Osbourne joined by third original member Geezer Butler on bass. - Billboard/New Musical Express, 4/9/15...... The Rolling Stones announced on Apr. 8 that they'll be among the headliners at the 11-day Quebec Fest music festival in Quebec City, Canada, which is set for July 9-19. Also on the bill will be such artists as Deep Purple, the Doobie Brothers, Keith Urban, Nickelback and Skrillex. Performances at the 47-year-old festival will take place indoors and outdoors, and will range from pop and rock to jazz and electronica. In other Stones news, Keith Richards has just backed Mick Jagger's plan to record a new Stones album. Speaking to Rolling Stone, Richards confirmed that the group are discussing the "idea" of recording their first album since 2005's A Bigger Bang. "We're talking about doing some recording after this tour, but there's nothing definite," he said. "We just threw out the idea. I'd like to get the boys back in the studio again." Also talking to Rolling Stone, Jagger said that he is not considering retirement. "Nah, not in the moment," he said. "I'm thinking about what the next tour is. I'm not thinking about retirement. I'm planning the next set of tours, so the answer is really, 'No, not really.'" The Stones announced on Mar. 31 that they will head out on the road in the US this May, June and July, beginning with a May 24 show in San Diego. - AP/New Musical Express, 4/8/15...... Ahead of his Apr. 18 induction into the Rock & Roll Hall of Fame in Cleveland, Oh., as a solo artist, Ringo Starr told Billboard that he'll definitely be performing during the ceremony, but as far as details, "I'm not telling you 'cause there goes the surprise." "We have several guests who are coming along to play with me, and some of them will be very surprising," Ringo said. Likely candidates appear to be Paul McCartney, who will be making the induction speech, Ringo's son Zak Starkey, who has a night off from "The Who Hits 50!" tour of North America, and Ringo's brother-in-law, Joe Walsh of the Eagles. Starr has also announced he will take his All-Starr Band troupe on the road again this fall, starting Oct. 1 in San Francisco. - Billboard, 4/8/15......

People magazine is reporting that Barry Manilow secretly married his manager, Garry Kief, in a private ceremony in 2014. According to People's source, Barry and Garry invited "20 to 30 guests" to Manilow's Palm Springs house under the guise of a luncheon, which turned out to be a wedding ceremony. The magazine said Manilow and Kief did not sign any paperwork but are wearing wedding bands. The story was first broke by The National Enquirer. Earlier in 2015, Manilow revealed that his current world tour wouild be his last one. "It doesn't mean I'm retiring or anything. I'll do shows and I'll promote albums if I make any more, but no more big tours," Manilow said. "That's it. It's too much packing. It's 40 years -- more than that, really -- of packing and waiting for room service. People think it's glamorous, but glamorous is the last word I would use for this job. You don't see anything; you see the inside of your hotel room." - Billboard, 4/8/15...... Elton John and former R.E.M. frontman Michael Stipe are calling for the equal rights of transgender inmates following claims that a transgender woman was mistreated at a Georgia prison earlier in 2015. "Transgender women in male prisons have an equal right to protection from violence and abuse in prison, and yet they continue to face horrific injustices," the two musicians wrote in a joint statement on Apr. 7. In early April, the Justice Department said prison officials must treat an inmate's gender identity condition just as they would treat any other medical or mental health condition following a February lawsuit from the Southern Poverty Law Center filed against Georgia Department of Corrections officials on behalf of Ashley Diamond, a transgender woman. "More often than not, assaults in part go unreported because the perpetrators are prison guards, wardens and staff," said Stipe and John, who founded the Elton John AIDS Foundation. "This is outrageous, and the message it sends is horrific: that violence against and discrimination of trans people is not only allowed, but sanctioned." - AP, 4/7/15...... Pres. Barack Obama, who became the first U.S. president to visit Jamaica in three decades when he arrived in Kingston on Apr. 8, made a late evening visit to a museum dedicated to the island's favorite son, reggae legend Bob Marley. In shirt sleeves, Obama toured the museum as Marley's hit "One Love" played through the sound system. One of the rooms he explored held the late reggae star's platinum records and a Grammy award. "What a wonderful tour," he said after visiting the museum. The president is attempting to rekindle an enthusiasm that has waned amid a perceived lack of attention from America's head of state. When he was first elected president in 2008, calypso and reggae songs were written in his honor, the French Caribbean island of Martinique named a road after him, and Antigua's highest mountain officially became "Mount Obama" as the small country saluted him as a symbol of black achievement. - AP, 4/9/15......

Some of the biggest hit songwriters in country music will be honored at the City Winery in Nashville, Tenn., in the coming months, beginning on Apr. 14 with Mac Davis, Tom Douglas and Allen Shamblin. "I'm always excited to work with Allen," Mac Davis told Billboard. "He's one of my best friends here. I don't know Tom Douglas well at all, but he's a great songwriter. It's always fun to work with these guys. I love the format of sitting in a couple of folding chairs and having a guitar pull, as we used to call it. I'm looking forward to it, and it's for a good cause." Though Davis, whose songs for such artists as Elvis Presley, Kenny Rogers & the First Edition and Bobby Golsboro made him one of the most successful composers of the late 1960s/early 1970s, hasn't been onstage much since the 1990s, he says his guitar has never been far away. "I've got it in my lap two or three times a day," he says. "I play golf, come home, put my guitar in my lap and start working on something." Those successes led to his own recording contract with Columbia and hit singles such as "Stop and Smell the Roses," "Baby, Don't Get Hooked on Me" and "I Believe in Music." - Billboard, 4/7/15...... In an interview with the Las Vegas Review-Journal, former Van Halen singer Sammy Hagar gave his thoughts on the new live offering from Van Halen, Tokyo Dome Live in Concert, which finds David Lee Roth (1974-1985, 2007-present) on the mic. "I'm trying to tread lightly on the whole thing," Hagar told the paper. "[But] they've got some pretty rough vocals. I try to stay away from criticism, but here I am, already starting this interview with it. It's impossible. It's impossible to stay away from. Standing back, I'm just going, 'What the [expletive] are these guys thinking?'" Hagar currently leads a band called the Circle, which includes classic Van Halen bassist Michael Anthony, Jason Bonham on drums and guitarist Vic Johnson. - Billboard, 4/7/15...... Legendary blues guitarist B.B. King was rushed to a Las Vegas hospital over the first weekend of April, according to the celebrity gossip site TMZ.com. King, 89, was reportedly treated for diabetes-related symptons and dehydration. On Apr. 7, King assured fans that his condition is improving and that he's leaving the hospital. "I want to thank everyone for their concern and good wishes. I'm feeling much better & am leaving the hospital today," he said via Facebook. King, a tireless road veteran, canceled all upcoming tour dates in late 2014 due to health issues. - Billboard, 4/7/15...... Veteran prog-rockers Yes will embark on a five-week co-headlining tour with Toto starting on Aug. 7. The 26-date trek begins at Foxwoods Casino's Grand Theater in Mashantucket, Conn., then winds across the United States with stops at the Borgata Hotel & Casino Event Center in Atlantic City (8/9), the Barclays Center in Brooklyn (8/11), the Iowa State Fair in Des Moines (8/18), and the Greek Theatre in Los Angeles (9/6) before ending at the Hard Rock Casino in Vancouver on Sept. 12. "Yes are childhood heroes of ours, so this pairing is a dream come true," said Toto guitarist Steve Lukather. "Plus, maybe we'll win over some new fans, because we've always had a prog-y edge to us." - Billboard, 4/6/15...... Saturday Night Fever star and longterm Scientologist John Travolta is speaking out to defend the religion in the wake of a new controversial HBO documentary. Travolta, a member of the church for 40 years, admitted he has not watched the show, titled Going Clear: Scientology and the Prison of Belief, but is adamant Scientology is not dangerous. "I've been so happy with my experience in the last 40 years that I really don't have anything to say that would shed light on (a film) so decidedly negative," the actor told the Tampa Bay Times. He also praised church members for helping him to deal with his grief following the death of his 16-year-old son Jett in 2009, adding, "Oh, my God, I wouldn't have made it -- honestly... I've helped so many people through hard times. Loss of children, loved ones, physical illnesses. Through many tough, tough life situations I've used the technology to support them and help them. It's always worked... So, why would I even approach a negative perspective? That would be a crime to me, personally, to do that." Going Clear debuted in the U.S. in March and made several criticisms of the church and the treatment of its members. - WENN.com, 4/7/15...... Soul singer Billy Butler, creator of an exuberant 1960s Chicago soul sound whose compositions were recorded by Al Green, Isaac Hayes and Bobby "Blue" Bland, died of cancer Mar. 31 at a Chicago nursing home. He was 69. A recording artist, songwriter, musician, arranger and producer, Billy wasn't as well-known as his brother, Jerry "Iceman" Butler, as bad luck and timing made stardom elusive. "Billy was the guy who would have a hit record just as the record company went out of business," said Jerry Butler, a Rock and Roll Hall of Fame inductee. Billy Butler wrote "Bless Our Love," a song recorded by "Duke of Earl" Gene Chandler, and the Butler brothers co-wrote "I Stand Accused," a single by Isaac Hayes. Butler also formed another group, Infinity, and in his later years, he wrote many gospel songs and hoped to release a CD of those works, said his daughter, Yolanda Goff.......

Actor James Best, best known for his portrayal of bumbling sheriff Rosco P. Coltrane on the 1979-1985 CBS series The Dukes of Hazzard, died on Apr. 6 at a hospice in Hickory, N.C., of complications from pneumonia. He was 88. Although Mr. Best had been a busy actor for decades in theater and in Hollywood, appearing on scores of TV shows including The Andy Griffith Show, The Twilight Zone, Bonanza and Gunsmoke, he didn't become famous until 1979, when The Dukes of Hazzard's cornpone charms began beaming into millions of American homes almost every Friday night. For seven seasons, Best's Rosco P. Coltrane chased the moonshine-running Duke boys back and forth across the back roads of fictitious Hazzard County, Georgia, although his "hot pursuit" usually ended with him crashing his patrol car. Although Rosco was slow-witted and corrupt, Best gave him a childlike enthusiasm that got laughs and made him endearing. His character became known for his distinctive "kew-kew-kew" chuckle and for goofy catchphrases such as "cuff 'em and stuff 'em!" upon making an arrest. Among the most popular shows on TV in the early '80s, The Dukes of Hazzard ran until 1985 and spawned TV movies, an animated series and video games. Mr. Best later appeared in a handful of Burt Reynolds' movies, including Hooper and The End. - CNN, 4/7/15...... Actor Geoffrey Lewis, who appeared in several Clint Eastwood movies and made guest appearances on dozens of TV shows in the '60s through '80s, died on Apr. 7 in Woodland Hills, Calif. of natural causes, according to a family friend. He was 79. The character actor, who often appeared in Westerns, was the father of actress Juliette Lewis. He had roles in Eastwood's High Plains Drifter, Thunderbolt and Lightfoot, Every Which Way But Loose and Any Which Way You Can as well as in Bronco Billy, Pink Cadillac and Midnight in the Garden of Good and Evil. He received a Golden Globe nomination for his performance on the 1980 series Flo, and appeared in numerous other shows including Barnaby Jones, Hawaii Five-O, Lou Grant, Little House on the Prairie, Falcon Crest, Lou Grant and Murder, She Wrote. - Variety, 4/8/15...... Stan Freberg an acclaimed satirist whose freewheeling career in advertising garnered him worldwide fame, died of natural causes at a Santa Monica, Cal., hospital on Apr. 7. He was 88. The godfather of humorous and irreverent commercials, Mr. Freberg lampooned cultural institutions and described himself as a "guerrilla satirist." In the pre-rock 'n' roll era, 10 of Mr. Freberg's parody records reached the top 30, with "St. George and the Dragonet" hitting No. 1 for four weeks in 1953. His recordings were so popular that he landed his own radio program in 1954, "That's Rich." In 1957, he presented "The Stan Freberg Show" on CBS Radio, where he regularly mocked commercials by advertising bogus products. - The Hollywood Reporter, 4/7/15.

The lyrics to Don McLean's famed 1971 opus "American Pie," one of the most dissected and argued-about songs in the pop music canon, sold for $1.2 million on the morning of Apr. 7 to an anonymous bidder during an auction conducted by Christie's. Tom Lecky, a spokesman for the auction house, noted the lyrics, which were sold along with the original manuscript and accompanying notes, "achieved the 3rd highest auction price for an American literary manuscript, a fitting tribute to one the foremost singer-songwriters of his generation." In an interview with Rollling Stone magazine in February, the singer said it was time to part with the manuscript. "I'm going to be 70 this year. I have two children and a wife, and none of them seem to have the mercantile instinct. I want to get the best deal that I can for them. It's time," he said. The New Rochelle-born singer/songwriter has always admitted that the opening lines were inspired by the Feb. 3, 1959 death of Buddy Holly in a plane crash, but after that, it's all been conjecture, and the 8-minute, 33-second song has been analyzed endlessly by those trying to parse its cryptic symbols -- with some contending the "jester" is Bob Dylan and the "girl who sang the blues" is Janis Joplin. "Over the years I've dealt with all these stupid questions of 'Who's that?' and 'Who's that?'" McLean said. "These are things I never had in my head for a second when I wrote the song. I was trying to capture something very ephemeral and I did, but it took a long time." First entering the American Top 40 on Dec. 4, 1971, the song soared to number one in early 1972, despite its length. (The 45-rpm single split the song in half on its A and B sides.) The draft that was auctioned is 16 pages: 237 lines of manuscript and 26 lines of typed text, according to Christie's. It includes lines that didn't make the final version as well as extensive notes -- all of which "should be revealing," McLean said. The record for a popular music manuscript is held by Bob Dylan's "Like a Rolling Stone," which sold for $2 million in June 2014. - CNN, 4/7/15.
Midwest prog-rock legends Kansas "and Toto too" have returned to the Billboard Hot 200 albums chart for the week ending Mar. 29. Kansas' new Miracles Out of Nowhere, which doubles as the soundtrack to a new documentary about the band with the same name, bowed at No. 61 on the chart, while Toto's Toto XIV bowed at No. 98. Kansas last visited the Hot 200 chart in 1988 with Spirit of Things, which peaked at No. 114, and Toto last charted in the Hot 200 with their 1990 greatest-hits compilation Past to Present 1977-1990, which reached No. 153 in 1990. Kansas' best charting LP ever was 1978's Point of Know Return, while Toto also reached No. 4 with its 1982 smash Toto IV, which also won a Grammy for Album of the Year. - Billboard, 4/3/15......
An update on Joni Mitchell's official website on Apr. 3 says the Canadian folk/rock legend is getting "stronger each day" after being rushed to the hospital on Mar. 31. Mitchell, 71, was found unconscious in her Los Angeles home, and was reportedly alert on her way to the hospital. "Joni has been hospitalized. We are awaiting official word on her condition and will post it here as soon as we know," her website first informed fans on Mar. 31. She has long suffered from a little-understood condition called Morgellons disease, which is characterized by an array of skin symptoms, including sores, a crawling sensation either on or under the skin, and what the Mayo Clinic describes as "fiber-like filaments emerging from the sores." Her site now says that she "remains under observation in the hospital and is resting comfortably... We are encouraged by her progress and she continues to improve and get stronger each day." "In America, the Morgellons is always diagnosed as 'delusion of parasites,' and they send you to a psychiatrist," Mitchell wrote in her autobiography Joni Mitchell: In Her Own Words. "I'm actually trying to get out of the music business to battle for Morgellons sufferers to receive the credibility that's owed to them." - Billboard/HuffingtonPost.com, 4/4/15...... Carlos Santana will be among two honorees at the Billboard Latin Music Awards, which is set for Apr. 30 at the University of Miami in Florida. Santana, who will be given the Spirit of Hope Award for his philanthropic and humanitarian contributions beyond his musical work, will also perform live at the ceremony, along with his fellow 2015 BLMA honoree, Brazilian singer/songwriter Roberto Carlos, who will receive a Lifetime Achievement Award. The Spirit of Hope Award was created in honor of the late Selena. The show will also be telecast live on Telemundo beginning at 7 p.m. ET/6 p.m. CDT. - Billboard, 4/3/15...... Kiss and the Doobie Brothers will be among those honored at the upcoming 32nd Annual ASCAP Pop Music Awards on Apr. 29 at Loews Hollywood Hotel. Kiss will be presented with the ASCAP Founders Award, while the Doobie Brothers will be awarded the ASCAP Voice of Music Award for giving voice to the spirit of a generation. Kiss, who were inducted into the Rock & Roll Hall of Fame in 2013, are continuing their 40th anniversary world tour, and the Doobies' 2014 album Southbound features their best-loved songs in duet with such country acts as Brad Paisley, Blake Shelton and Toby Keith, among other country artists. - The Hollywood Reporter, 4/2/15......

In Bruce Springsteen lore, the fabled Asbury Park, N.J. club The Upstage is the equivalent of the Beatles' Cavern Club or the Sun Studios in Memphis, Tenn., where Elvis Presley first recorded. But a crowdfunding attempt to save The Upstage with a $3 million renovation has been a disappointment, as fans of The Boss have only contributed $500 so far over a 14-month period to save the club from the wrecking ball, and the property will likely turned into condominiums. The Upstage, which was shuttered in 1971 but still largely intact, is now up for sale, and Sirius E Street Radio contributer Kevin Farrell says that from 1969-71 it "was a place where Bruce, Southside Johnny, Little Steven Van Zandt and others all got their start... They would jam until the wee early hours of the morning." The building is currently owned by Richard Yorkowitz, who purchased the Cookman Ave. building for $1 million at a public auction. Additionally, a petition -- signed by notable supporters like photographer Eric Meola, known for his photos of Springsteen, including the iconic Born to Run cover art -- is circulating to save the venue from extinction. The petition can be signed at Change.org. - Billboard, 4/3/15...... The Rolling Stones say they're considering playing their classic 1971 album Sticky Finger in its entirety on their upcoming 15-date "Zip Code Tour" of North America. In an interview with Rolling Stone, frontman Mick Jagger says the band is "floating the idea of playing the whole album... At the very least, we'll play the songs we don't normally play." A deluxe expanded version of Sticky Fingers will drop May 26 in North America (a day earlier in the rest of the world) and contain an alternative version of "Brown Sugar" featuring Eric Clapton, unreleased interpretations of "Bitch," "Can't You Hear Me Knocking" and "Dead Flowers" as well as five tracks recorded live at London's The Roundhouse in 1971 including "Honky Tonk Women" and "Midnight Rambler." Ahead of the release, the Stones have issued a previously unrelased acoustic version of "Wild Horses." The Stones kick off their summer Zip Code Tour on May 24 in San Diego with tickets going on general sale April 13. - Billboard, 4/2/15...... As The Who prepare to kick off the U.S. leg of their "Who Hits 50" anniversary tour later in April, a new documentary profiling the two men who guided their career between 1965 and 1975 -- Kit Lambert and Chris Stamp -- is hitting US theaters this spring. Directed by James D. Cooper, Lambert + Stamp focuses on the two men's personalities and their unlikely pairing. Lambert was gay, cultured and educated; Stamp's a working-class East Ender, and in the Who, they saw a unique union of two working-class rockers (Roger Daltrey and John Entwhistle), an off-kilter personality (Keith Moon) and an art school student (Pete Townshend). Lambert + Stamp opened Apr. 3 in L.A. and New York, and will roll out through the country in later in April and May. - Billboard, 4/1/15......
David Bowie will bring the main character from his 1976 cult British sci-fi film The Man Who Fell to Earth to off-Broadway's New York Theater Workshop as part of its 2015-16 season. Bowie has written new songs for the world premiere project, titled "Lazarus," as well as new arrangements of previously recorded material. The musical inspired by the 1963 novel by Walter Tevis was turned into a film version by director Nicolas Roeg, in which Bowie portrayed an extraterrestrial who crash-lands on Earth while seeking water to save his drought-stricken planet. Bowie, who is writing the score with Irish playwright Edna Walsh, is not expected to appear in the stage production. - The Hollywood Reporter, 4/3/15...... Paul McCartney, Ringo Starr and Yoko Ono have remembered John Lennon's ex-wife Cynthia Lennon with posts to their respective websites and on Twitter. "The news of Cynthia's passing is very sad," McCartney wrote on his website. "She was a lovely lady who I've known since our early days together in Liverpool. She was a good mother to Julian and will be missed by us all, but I will always have great memories of our times together." "Peace and love to Julian Lennon God bless Cynthia love Ringo and Barbaraxx," Ringo tweeted on Apr. 1. Yoko Ono -- who married John Lennon in 1969, the year after his divorce from Cynthia -- shared a lovely statement about Cynthia's "strong zest for life" on her site ImaginePeace.com. "[She] was a great person and a wonderful mother to Julian. She had such a strong zest for life and I felt proud how we two women stood firm in the Beatles family. Please join me in sending love and support to Julian at this very sad time." Cynthia died on Apr. 1 after a brief battle with cancer. - Billboard, 4/1/15...... Meanwhile, Paul McCartney recently told the UK's Q magazine that he often finds inspiration for new songs on the toilet. "The trick is to go off on your own and finish it," Sir Paul said. "Go into the toilet -- toilets are good. Separate yourself." McCartney also revealed that he still feels "shy" and "embarrassed" when playing a new song to someone for the first time. He also added that he thought his recent collaborator Kayne West's performance of "All Day" at this year's Brit Awards "was great." "If you're gonna work with Kanye you have to accept who he is. Whether you like what Kanye does or you don't, he an artist and it's his prerogative," Macca said. - NME, 4/1/15...... It's been more than 50 years since Ringo Starr declared himself a fan of Beethoven -- "especially his poems." But all that time, he's reigned as one of rock & roll's most beloved sages. Postcards From Paradise, his 18th solo effort, is a masterful summary of Ringo-ness: his cheer, his cheek, his wisdom. He gets a little help from old friends like Joe Walsh (who also happens to be his brother-in-law) and Todd Rundgren -- and builds the title tune out of Beatles quips: "It's like I said the night before/I'll love you when you're 64." Best of all is "Rory and the Hurricanes," celebrating his pre-Beatles band -- the one that made Ringo a star in Liverpool when the other three Fabs were nobodies. - Rolling Stone, 4/9/15...... Brian Wilson's latest solo LP, No Pier Pressure, began as songs for the Beach Boys' followup to their 2012 intermittenly great reunion LP, That's Why God Made the Radio. But when the group ran aground once more, Wilson called in a quirky mixtape's worth of young collaborators, and it became something else: the sound of a famously cloistered artist finally leaving his room. The highlights aren't mere vocal cameos but writing collaborations, including "Guess You Had to Be There," a wry comment on Sixties nostalgia that was penned with country "It girl" Kacey Musgraves. There are a few too many retreads (the "Sloop John B"-ish "Sail Away"), but it adds up to Wilson's most forward-looking solo LP, 2004's Brian Wilson Presents Smile notwithstanding. - Rolling Stone, 4/9/15......
Frank Zappa is thought to have recorded 100 albums throughout his career, and the final one, Dance Me This, is set to be released this summer. Prior to his passing in Dec. 1993 of cancer at age 52, Zappa told Guitarist magazine that he was working on "a Synclavier album called Dance Me This, which is designed to be used by modern dance groups." He had initially planned to release it the following year. Now the album has a confirmed release date of June 1. - NME, 4/4/15.... Rather than just bring in a few glossy names to decorate his greatest hits, Van Morrison digs up deep cuts from mostly overlooked albums on his latest, Duets: Re-Working the Catalogue. And his partners range from grizzled vets -- Steve Winwood, Mavis Staples, Taj Mahal -- to surprise guests like Natalie Cole, Mark Knopfler and Michael Bublé. Even if the artists probably figured they were signing on for "Into the Mystic" or "Tupelo Honey" karaoke, they rise to the Van challenge, helping him rescue songs like 1991's "Some Peace of Mind" and 1970's "Lord, If I Ever Needed Someone" that only die-hards know. - Rolling Stone, 4/9/15...... British heavy metal legends Judas Priest have announced it will release its own brand of "British Steel" coffee. The "ultimate hesher" blend has been produced by Chicago-based Dark Matter Coffee to mark the 35th anniversary of Priest's British Steel album and goes on sale Apr. 14 via DarkMatter.com's website and its three Chicago coffee shops. "Instantly recognizable for their peerless attack, the fuel for this inexorable juggernaut must be both ebullient and unremitting. The brewed crude sparkles cup after cup, sin after sin. Death to False Coffee," gushes the press release. Priced $18.00, each 12 oz. bag will come with a cassette single containing two of the band's songs -- "Grinder" and "Snakebite." - Billboard, 4/1/15...... After a planned reboot of Ozzy Osbourne and his family's reality show The Osbournes was announced by VH1 in March, Osbourne's son Jack Osbourne has filed several lawsuits against several companies, including some he partially owns, charging one is trying to unjustly claim revenue for upcoming episodes of the show. JOKS, the production company behind the 2002-05 MTV series, claims Schweet Entertainment, which Jack Osbourne owns with producing partners Rob Worsoff and Brian Wendel, contends it has a 55 percent interest in any upcoming episodes of The Osbournes. JOKS claims to be the exclusive owner of interest in the show. The Osbournes reboot featuring the Black Sabbath frontman, his wife Sharon Osbourne, his daughter (and recently exited Fashion Police host) Kelly and son Jack is expected to air later in 2015. - The Hollywood Reporter, 4/3/15...... Robert Burns Jr., the former drummer on one of the co-founders of Southern rock band Lynyrd Skynyrd, died in a car crash near Cartersville, Ga., on Apr. 4. He was 64. According to the Georgia State Patrol, Burns' went off a curve in a road just before midnight on Apr. 4, striking a mailbox and a tree. Burns was killed in the wreck, and the single-vehicle accident remains under investigation. Burns was with Lynyrd Skynyrd as it recorded some of its biggest hits, including "Sweet Home Alabama," ''Gimme Three Steps," and "Free Bird." He left the band in 1974. - AP, 4/4/15......

Gary Ross Dahl, best known for creating the wildly popular 1970s fad "The Pet Rock," died on Mar. 23 of obstructive pulmonary disease in the southern Oregon town of Jacksonville. He was 78. Born Dec. 18, 1936, in Bottineau, N.D., Dahl was raised in Spokane, Wash. In 1975, he was a Los Gatos, Cal., advertising executive when he came up with the Pet Rock idea. The smooth stones came packed in a cardboard box containing a tongue-in-cheek instruction pamphlet for "care and feeding." Dahl estimated he had sold 1.5 million Pet Rocks, which required no work and no time commitment, at roughly $4 each by the time the fad fizzled. The Pet Rock craze "was great fun when it happened," Dahl's wife Marguerite recalled in a telephone interview. Over time, however, "people would come to him with weird ideas, expecting him to do for them what he had done for himself. And a lot of times they were really, really stupid ideas." By 1988, Dahl told The Associated Press he had avoided interviews for years because of what he called "a bunch of wackos" appearing out of nowhere with threats and lawsuits. Of the little rock that became a household word, he said, "Sometimes I look back and wonder if my life wouldn't have been simpler if I hadn't done it." Dahl also the author of a "for Dummies" series book, Advertising for Dummies. He and his wife retired and moved to Jacksonville in 2006, and were avid sailors on San Francisco Bay, where she says she plans to sprinkle his ashes in May. - AP, 4/1/15.
Cynthia Lennon, the former wife of John Lennon and mother of their son Julian Lennon, passed away at her home in Mallorca, Spain, on Apr. 1. Cynthia, 75, had been battling cancer and died with Julian by her side. Born Cynthia Powell in 1939, she met John Lennon in a calligraphy class at the Liverpool College of Art in 1957. Although engaged at the time, she broke up the relationship to date the future Beatle. Upon learning that she was pregnant in 1962, the couple married on Aug. 23 of that year followed by a lunch with George Harrison and Paul McCartney at a nearby restaurant, and later that evening John and the Beatles, who would gain international superstardom the following year, performed live.
Julian Lennon was born on Apr. 8, 1963, and Beatles manager Brian Epstein urged the couple to keep their marriage secret as he felt it would affect the group's image. John Lennon reportedly had multiple affairs during the course of their marriage, and they divorced in Nov. 1968, after Cynthia discovered Lennon's relationship with his future second wife, Yoko Ono. In early 1970 Cynthia married an Italian hotelier named Roberto Bessanini, which ended in divorce in 1973. She later married an engineer named John Twist, but they ended their marriage in 1983. In 2002, she married a nightclub owner named Noel Charles and stayed with him until his death. Cynthia wrote two books about her life, A Twist of Lennon (1978) and John, which was published in 2005. Julian Lennon reported the news of her death on his website and also posted a video tribute to his mom that he created. It shows black-and-white pictures of Cynthia throughout her life, set to his 2011 song "Beautiful." - Rolling Stone, 4/1/15.

Danny Collins, a new film starring Al Pacino that was inspired by a letter written by John Lennon and Yoko Ono to a budding musician in 1971, is hitting US theaters in late March and early April. John and Yoko wrote the letter to young folk musician Steve Tilston after reading an interview with him in ZigZag magazine. Tilston was concerned about getting too popular and how wealth changes a person for the worse, and Lennon was reaching out with advice. But unfortunately, the letter didn't reach him until 2005. Using this story as inspiration, screenwriter/director Dan Fogelman started penning the script and wrote in scenes with Lennon originals accompanying them. He hoped he'd be able to clear one or two original Lennon songs for use. "I didn't have a back-up plan," he says. To the delight of Fogelman and Jessie Nelson, one of the film's producers who happened to know Ono, Yoko granted permission for nine Lennon masters to be used in the film, including "Imagine," "Working Class Hero," and "Beautiful Boy." The filmmakers say they think one reason they succeeded is that Lennon's music dominates the film. "The process would have been harder if it was a Lennon song amidst a bunch of other tracks," says Fogelman. "It was a story with a clear point of view." Nelson adds it's likely the theme of Danny Collins -- about an aging rock star trying to redeem himself from a self-indulgent past -- was also a catalyst for Ono's approval. "Yoko really wants to feel that a movie has a message of peace," she says. Meanwhile in other Lennon-Ono news, Japanese photographer Kishin Shinoyama and Ono are releasing a book of photo essays titled Double Fantasy that features many photographs never before shown publicly. In September of 1980, just three months before Lennon's death, Shinoyama spent two days in New York with the couple as they collaborated on their Double Fantasy LP. Over the course of those two days, Shinoyama captured approximately 800 photographs, capturing what, according to the artist, was "a moment of unclouded happiness for John and Yoko." The book, released in a limited edition of 1,980 copies -- a subtle ode to 1980 -- captures the many moments, both mundane and miraculous, that formulate two people in love. Releasing the book now was Yoko's idea. "There were many pictures that Yoko had never seen for over 30 years," Shinoyama explains. "She said to me, 'Thank you for taking images of my happiest time. How about making a photo book with these pictures?'" - The Wall Street Journal/HuffingtonPost.com, 3/27/15.
The Sunset Strip on L.A.'s Hollywood Boulevard was shut down on Mar. 30 as Van Halen performed a 3-song set for a performance on ABC's Jimmy Kimmel Live, eleven days after the band announced it would kick off a 3-month summer tour on July 5 in Seattle. Fronted by "Diamond" David Lee Roth who sported a bandage across his nose after hurting it with a microphone a few minutes into the show, the band performed "Panama," "Runnin' with the Devil," and "Dance the Night Away." "I got a hottie right here who's been dancing all night... Get her up here!," Roth said after the third number. " After she was pulled up onstage, the show abruptly came to a close. Van Halen is set to play the Apr. 6 episode of Jimmy Kimmel Live as well, and its first official concert album with Roth, the 2-CD Tokyo Dome Live in Concert, hit stores on Mar. 31. They're also gearing up for a North American tour later in 2015. - Billboard, 3/31/15......


After hinting they planned to tour the US for many months in 2015, the Rolling Stones announced on Mar. 31 that they'll kick off a 15-city North American "Zip Code Tour" of second-tier cities like Dallas, Kansas City, Buffalo and Orlando with a San Diego performance on May 24. This time, the tour will pass over major markets the band hit on its 2012 "50th anniversary" and 2013 "50 and Counting" tours, and wraps on July 15 in Quebec. Tickets go on sale Apr. 13, although they will be available to American Express card members before the general public, beginning Apr. 8. "We are excited to be back in North America playing stadiums this summer!" frontman Mick Jagger enthused in a press release. "We are looking forward to being back on stage and playing your favorite songs." While the Stones played 22 arena dates across the U.S. and Canada in 2012 and 2013, the "Zip Code Tour" tour marks the first time the group has played North American stadiums since 2005-2007's "Bigger Bang Tour." In addition to the above mentioned cities, the band will also hit Columbus, Oh., Minneapolis, Atlanta, Nashville, Pittsburgh, Milwaukee, Raleigh, Indianapolis, and Detroit. On May 26, two days after the tour's launch, the group will release a deluxe edition of its classic 1971 LP Sticky Fingers with a "generous selection" of previously unreleased studio outtakes from the album's sprawling sessions (which spanned from 1968 through 1970) as well as live material from the era, likely in the same vein as its Exile on Main Street reissue in 2010. - Billboard, 5/31/15...... As a new Bob Dylan DVD dubbed Roads Rapidly Changing -- In & Out of the Folk Revival 1961-1965 is set to drop on May 5, Dylan has reportedly approved another DVD of footage from his Feb. 6 MusiCares Person of the Year concert that included performances by Bruce Springsteen, Alanis Morissette and Jack White. It is unclear whether his notorious 35-minute acceptance speech as he picked up the award, which alternated between thankful and hostile, will be part of the package. - Billboard, 3/30/15......

In a new interview with Rolling Stone magazine, The Who's Roger Daltrey claims his bandmate Pete Townshend wants to record another Who album, which would be the follow-up to 2006's Endless Wire. "He's just talking about it. I've heard a couple of tracks, which are great," Daltrey said. "There are loads of things we can do in the future, but we can't keep doing this sort of tour. This bit of our career is closed, but maybe two more doors open up. Pete is an incredibly vibrant musician. I could see us playing acoustically in some ways." The band is currently in the midst of its "Who Hits 50" tour, which will continue throughout most of 2015 and include a show at London's Hyde Park on June 26. Although the Who hinted it would be their last tour ever, Daltrey has stated that he would be open to more shows. "If people want to add shows and we still feel great, then it will go for a while longer, but not that much longer. It might last two years," he said. On Mar. 26, the band brought the tour to London's Royal Albert Hall as part of the Teenage Cancer Trust Concert gigs, performing a two-hour set of deep album cuts and hit singles spanning their entire career. - New Musical Express, 3/27/15...... Although new rumors have popped up that actor/comedian Sacha Baron Cohen will play Freddie Mercury in an upcoming biopic of the late Queen frontman, Queen guitarist Brian May posted on his blog on Mar. 28 that Queen's manager Jim Beach wasn't serious when he reportedly said on Mar. 26 that "an important breakthrough is that we have now managed to persuade Sacha Baron Cohen to write, produce and direct this movie, and he has also agreed to star" during the Artist & Management Awards in London. "I'm afraid some folks might have taken it seriously," May wrote. Looks like another Queen rumor bites the dust. - Billboard, 3/29/15...... The promoter of Ozzy Osbourne's Ozzfiesta tour announced on Mar. 28 that the Mexican leg of Ozzfiesta will be canceled as Osbourne will undergo an unspecified surgery. The Black Sabbath frontman had been scheduled to perform at the Hard Rock Hotel in Riviera Maya from May 27-31, a four-day festival was scheduled to include an acoustic set by Zakk Wylde, a concert by Black Label Society, a headlining performance by Osbourne, and much more, but now promoter Cool Breeze Concerts says that "Ozzy is having surgery, scheduled for May, following his South American tour. He requires at least four weeks of recovery time. We are very disappointed that we need to cancel." The promoter is offering refunds to people who purchased tickets to the event. Osbourne will undergo surgery following shows in South America, which begin April 25. Black Sabbath previously announced it will play its "farewell concert" on Nov. 22, 2015, as it headlines the second day of Ozzfest at Japan's Makuhari Messe venue, outside Tokyo. - Billboard, 3/28/15......
Country/pop legend and well known marijuana proponent Willie Nelson announced on Mar. 27 that he and his family are launching a new brand of marijuana and pot stores called Willie's Reserve, which the budding company's spokesperson Michael Bowman says will be a "Whole Foods for weed." Bowman says the shops will include signature strains of pot as well as others' strains that are grown to meet quality standards."Let's just call it the anti-Walmart model," he told DailyBeast.com. "Personally, internally, that's what we call it. A certain standard by which growers have to account for carbon and such, in a way that empowers small growers who are doing the right thing." Bowman said Willie's Reserve is looking to 2016 to open shops in states where voters have legalized marijuana, such as Colorado, Washington and Alaska. This is a culmination of Willie's vision and his whole life," Bowman said. "I'm not sure any of us could have predicted how fast the dominoes would start falling once they started falling (as far as legalization). And you have the men like Willie who's been out there getting arrested, standing up saying what's right and not wavering from that core." - Billboard, 3/27/15...... Gene Simmons of Kiss will partner with professional wrestling's WWE on three-picture deal under the banner of Erebus Pictures to finance three new horror films. The films, starring Temple and written by Matt Savelloni, will follow a team of operatives trapped inside an isolated military compound after its artificial intelligence shuts down. While investigating the source of the malfunction, the crew experiences strange phenomena as they attempt to uncover who or what killed the team previously stationed at the compound. WWE Studios plans to use its platforms -- weekly TV shows such as Monday Night Raw and SmackDown and the WWE Network -- to market its titles. "The horror genre continues to fascinate me as it proves to be endlessly thrilling and engaging for audiences," Gene Simmons said in a statement. Erebus Pictures is named after the Greek primordial deity that personifies darkness. - Billboard, 3/27/15...... As Ringo Starr releases his new studio album Postcards From Paradise on Mar. 31, the Beatles legend has revealed he originally wrote the LP's new songs on drums alone, before inviting other musicians to record their various parts. "It's just the way I do it," Ringo says. "I start off on my own. I play drums and nobody's there, we have no song and I'm saying 'Oh, there's a verse... and chorus... and the end'. So far it's worked." Produced by Starr and recorded at his home studio in Los Angeles, Postcards From Paradise features contributions from such guest musicians as Joe Walsh, Peter Frampton, Benmont Tench, Dave Stewart, Ann Marie Simpson, Richard Marx, Amy Keys, Nathan East and Glen Ballard. On Apr. 18, Starr will be inducted into the Rock & Roll Hall of Fame as a one-off Award For Musical Excellence, with Paul McCartney handling the honor. New Musical Express, 3/31/15...... Meanwhile, Ringo's fellow 2015 Rock and Roll Hall of Fame inductee Bill Withers has told Rolling Stone that he's a big fan of Taylor Swift and Katy Perry. "I can actually deal with Taylor Swift because she's clever. Being a songwriter, I can appreciate her wit. She deserves all of her success," Withers told the mag. "But I do like Katy Perry? Look, I don't think there's a lot of 76-year-old people hanging on Katy Perry's every word. I'm not against it, but it doesn't come and get me," he added. Withers also said that "asking me about today's pop music would be like asking me who the national marbles champion is." "I just don't care," he said. "If music gets me, I'll come and listen to it." - NME, 3/27/15......
A Kickstarter.com campaign has been started to raise funds to publish an "illustrated scrapbook" that will document the making of the 1979 Tom Waits short film Tom Waits For No One. The film, which was animated by John Lamb using rotoscoping, has been labelled as one of the first music videos of its kind, and includes a video of Waits singing "The One That Got Away." Tom Waits For No One: The Illustrated Scrapbook will be 160 pages of "animation cels, rotoscope drawings, character studies and backgrounds... documenting the artwork and inspiration behind Tom Waits For No One according to the campaign, and the book will be limited to 250 copies. So far, the campaign has raised $3,964 of its $8,250 goal. - NME, 3/30/15...... In a new interview with the UK's The Guardian paper, actor Russell Crowe claims that Michael Jackson used to prank call him after Jackson found out what secret name Crowe used to book hotel rooms. "For two or three f---ng years, I never met him, never shook his hand, but he found out the name I stayed in hotels under, so it didn't matter where I was, he'd ring up do this kind of thing, like you did when you were 10, you know," Crowe said. "'Is Mr. Wall there? Is Mrs. Wall there? Are there any Walls there? Then what's holding the roof up? Ha ha.' You're supposed to grow out of doing that, right?," he added. - NME, 3/30/15...... Actor Harrison Ford of Star Wars fame has reportedly been released from UCLA Medical Center following his dramatic plane crash earlier in March. Ford was spotted driving in Los Angeles on Mar. 28, according to People magazine. On Mar. 5, the 72-year-old actor was forced to make an emergency landing on a California golf course after experiencing a mechanical issue while flying a two-seater vintage fighter plane, and is said to have undergone surgery to treat his injuries. - WENN.com, 3/30/15...... Lawyers representing the late Robin Williams' wife and children are appeared before a San Francisco probate judge on Mar. 30 to argue over who should get clothes and other personal items the actor kept at one of his Northern California homes. In papers filed in December, Williams' wife, Susan, says some of the late actor's personal items were taken without her permission, and she has asked the court to exclude the contents of the San Francisco Bay Area home she shared with Williams from the items the actor said the children should have. Williams' children, Zachary, Zelda and Cody, said in response that Susan Williams is "adding insult to a terrible injury" by trying to change the trust agreement and rob them of the late actor's belongings, including jewelry and memorabilia. The two sides also disagree over items put in storage, watches Williams owned and his memorabilia. Robin Williams died at his home in Tiburon, north of San Francisco, in August. The coroner ruled his death a suicide that resulted from asphyxia caused by hanging. - AP, 3/30/15......

Singer-songwriter Norman Greenbaum, best known for his 1969 hit "Spirit in the Sky," was critically injured in an automobile accident in Santa Rosa, Calif., on Mar. 29 that also killed a motorcyclist. According to the California Highway Patrol, longtime Santa Rosa resident Greenbaum was the passenger of a Subaru Outback that turned left, crossing into the path of 20-year-old motorcycle rider Ihab Usama Halaweh. Halaweh died at the scene, and his passenger was also critically injured. According to the Santa Rosa Press Democrat, Greenbaum and the motorcycle passenger are being treated at a local hospital, and the car's driver was not injured. Police say that alcohol was not a factor in the crash. Originally written and recorded by Greenbaum, "Spirit in the Sky" was a No. 3 hit in the US in March 1970, and it topped the charts in the UK. It has been featured in some 50 movies and several TV shows, and was later covered by the likes of Bauhaus, Doctor and the Medics and Gareth Gates, the latter two versions also topping the UK singles chart in 1986 and 2003 respectively. - AP, 3/29/15...... Patricia Hearst, who was infamously kidnapped and brainwashed in 1974 by the Symbionese Liberation Army, is lashing out at her newest biographer, CNN legal analyst Jeffrey Toobin, calling him an "emotional rapist" and says that she has no interest in reading Toobin's latest book about her, or seeing a movie version of the book. "I'm tired of being a cash cow for hack writers like Jeffrey Toobin," Hearst told PageSix.com. "He is an emotional rapist." Toobin's book, title unknown, won't be published by Doubleday until 2016, but it has already been optioned by Fox 2000, with Big Eyes screenwriters Scott Alexander and Larry Karaszewski signed for the screenplay. Current A-list actress Jennifer Lawrence has reportedly been connected to play Hearst in the movie, but Hearst says that she "couldn't care less who plays me... I don't have anything to do with it and neither do any of my friends." In 1988, Hearst released her own book, Patty Hearst: Her Own Story, that detailed how she was locked in a closet for 57 days, threatened with death and raped before she joined her captors in robbing banks, for which she served 22 months behind bars. "This didn't define her. It was 40 years ago," said one friend. "She's had a great marriage, two beautiful children, grandchildren.... It was just one chapter in her life." - PageSix.com, 3/27/15.
Former White Stripes frontman Jack White was joined by former Led Zeppelin singer Robert Plant onstage in Argentina on Mar. 21 when Plant made a surprise appearance to jam with White on Zeppelin's "The Lemon Song" during White's Lollapalooza Argentina headlining show. White has long been a fan of "The Lemon Song" and performed it when he headlined Bonnaroo in 2014 and has covered it during his Lazaretto tour. It was the first time Plant has performed "The Lemon Song" live since he and Jimmy Page played it in Norway in 1995. Plant has also expressed a desire to record with White, posting several months ago on his Facebook Q&A page that he'd be "happy to make a single with him," possibly a remake of the 1958 The Phantom single, "Love Me." Plant was also on the bill for the Lollapalooza Argentina concert. - The Huffington Post, 3/22/15...... Country music's Oak Ridge Boys, who kicked off a 15-year period in 1977 with their hit "Y'all Come Back Saloon" that would see the vocal group become one of the most-successful acts on country radio, will be inducted into the Country Music Hall of Fame, it was announced on Mar. 25 in Nashville. The Oak Ridge Boys scored a total of 16 chart-toppers on Billboard's Country Singles Chart, including "Leaving Louisiana in the Broad Daylight," "I Guess It Never Hurts To Hurt Sometimes," and their most famous single, a 1981 remake of Dallas Frazier's 1960's song, "Elvira." Also up for induction in 2015 are Jim Ed Brown and The Browns and legendary musician Grady Martin. - Billboard, 3/25/15......

In other country music news, the legendary Ray Stevens of "Ahab the Arab," "Guitarzan" and "The Streak" fame is back with yet another funny tune, this one about contemporary pop sensation Taylor Swift. "Taylor Swift Is Stalkin' Me," from his just released album Here We Go Again, is pretty self-explanatory, and Stevens says the idea for a Taylor Swift song came from his collaborator, Chuck Redden, with input on lyrics from Buddy Kalb. "It turned out to be a three-writer song, but Chuck had the idea," Stevens says. "I thought it was an attention grabber and wanted to see if we could make something out of it." "Taylor Swift Is Stalkin' Me" has indeed caught the attention of many, especially through the viral ranks. But has Swift and her camp heard the song yet? "I think they have," Stevens says. "I haven't heard any direct feedback from them -- pro or con, but I can't imagine that anybody would take offense. It's all in fun." Stevens, who also had huge hits with "Everything Is Beautiful" and "Mr. Businessman," says humor is only an "element" of what he does, but comedy is what he is largely recognized for."I'm just a guy who loves music and to have fun," he says. "When I get on stage, I'll tell a joke and sing a funny song." Stevens, who says he has several projects on tap and is working on building a performance venue in Nashville, has no plans to retire yet. "I've seen guys retire. They don't last long. Something about it just clicks a switch off in your brain and you just say 'The funeral isn't far off.'' I don't want to do that." - Billboard, 3/24/15...... David Crosby made two panicked calls to 911 emergency dispatchers on Mar. 21 after he accidently hit a jogger as he was driving near his Santa Barbara County home. "He's on foot and he's hurt and we need an ambulance here right now," Crosby told the dispatcher. "I'm worried about him a lot," he can be overheard telling someone next to him. After a dispatcher assured him an ambulance is on the way and tells him to stay in place, Crosby hung up, but than calls back and asks "if the ambulance is on its way, and how fast will it be here?... I think this guy really needs an ambulance right now." Crosby said the the sun was in his eyes and he couldn't see 46-year-old Jose Jimenez jogging on the same side of the road as his car. Jimenez, who was hospitalized with broken bones, cuts and bruises, is expected to survive. Crosby was not hurt. Authorities say the 73-year-old Rock and Roll Hall of Fame member was cooperative and neither drugs nor alcohol were involved in the crash. - AP, 3/25/15......
A new documentary on influential New Wave singer Grace Jones will be produced by the film arm of the British Broadcasting Co., the BBC announced on Mar. 25. Directed by Sophie Fiennes, Grace Jones -- The Musical Of My Life has been in the works for seven years, and is being co-financed by BFI Film Fund and the Irish Film Board. Jones, a former model who became a sensation with hits such as "Pull Up to the Bumper," "Slave to the Rhythm" and "Private Life," has long been seen as a musical and fashion influence on scores of female singers. Her last album was 2008's Hurricane, and she contributed the track "Original Beast" to the Hunger Games: Mockingjay Part 1 soundtrack in 2014. Jones also has a June 21 concert set with Kylie Minogue in London. Sophie Fiennes is the sister of actors Ralph and Joseph Fiennes. - Billboard, 3/25/15...... Bonnie Raitt will be featured on a new Boz Scaggs song called "Hell to Pay," which will be featured on Scaggs' forthcoming studio LP, A Fool to Care. Raitt, who contributes vocals and also plays slide guitar on the track, says she's "so glad to finally get to play and sing with Boz, who's always been a favorite... The song was so cool lyrically and musically and it seems like a perfect fit." Scaggs, who admits he "was scared to call Bonnie... I'm sort of in awe of her," says Raitt is "just a really strong musician, a remarkable woman. That's special to me." A Fool to Care will drop Mar. 31. - Billboard, 3/25/15...... In an interview with Australia's News.com.au, Gene Simmons of Kiss criticizes both the Rolling Stones and U2 for using "backing tracks" during their live shows. "I have a problem when you charge $100 to see a live show and the artist uses backing tracks," Simmons said. "It's like the ingredients in food, if the first ingredient on the label is sugar thats at least honest." The bassist/vocalist, whose band released their latest album Monster in 2012, added: "It should be on every ticket that you're paying $100, 30 to 50 per cent of the show is [on] backing tracks and they'll sing sometimes, sometimes they'll lip synch. At least be honest. It's not about backing tracks, it's about dishonesty." Simmons says that there are "no synthesizers, samples of drums, nothing" during Kiss concerts. "There's very few bands who do that now -- AC/DC, Metallica, us. I can't even say that about U2 or the Stones. There's very few bands who don't use [backing] tracks." - New Musical Express, 3/26/15...... The Doors's classic 1967 debut album The Doors, Joan Baez's 1960 debut LP Joan Baez, the Righteous Brothers' classic 1964 single "You've Lost That Lovin' Feelin'," and Ben E. King's 1961 often-covered hit "Stand By Me" are among the recordings to be inducted into the Library of Congress National Recording Registry, it was announced on Mar. 25. Comedian/actor Steve Martin's 1978 album A Wild and Crazy Guy and Sly and the Family Stone's 1969 LP Stand! were also among the 25 recordings selected for induction in 2015. The U.S. Librarian of Congress each year selects 25 recordings that are "culturally, historically or aesthetically significant" and at least 10 years old, and the Library's National Recording Preservation Board, which is comprised of leaders in the fields of music, recorded sound and preservation, suggest the nominations, with input from the public. The latest inductions brings the total number of registry recordings to 425. - Billboard, 3/25/15...... A 50th anniversary Grateful Dead memorabilia auction of more than 700 items from the legendary band's long career is set for Apr. 11 and 12 in Union, Ill., about 50 miles northwest of the location of the band's "Fare Thee Well" shows in July. Conducted by Donley Auction Services, the auction will handle items ranging from artist Stanley Mouse's original 1966 artwork for the Grateful Dead Fan Club poster to concert T-shirts. Also up for sale will be "unusual personal stuff" by band members including late frontman Jerry Garcia's kitchen table where he often sat in the Grateful Dead's office. Bidding for that item starts at $1,000. The auction will be held live starting at noon central on both days with online and phone bidding. - Billboard, 3/24/15......

Van Halen announced on Mar. 19 it will kick off a massive three-month summer tour of North America beginning on July 5 in Seattle, Wash. With David Lee Roth fronting the band, VH will hit nearly 40 cities during the tour, including Portland, Ore. (7/7), San Bernadino, Cal. (7/11), Irvine, Cal. (7/14), Salt Lake City, Ut. (7/18), Kansas City, Mo. (7/22), Chicago, Ill. (7/24), and Boston, Mass. (8/1) before wrapping at L.A.'s Hollywood Bowl on Oct. 2. Van Halen will also be featured on ABC's Jimmy Kimmel Live! for a performance on Hollywood Boulevard that will be broadcast over two nights, Mar. 30 and 31. It will mark the group's first U.S. television appearance with Roth, its original singer. It was previously announced that classic albums from the band's catalog will be remastered and released in 2015, starting with Van Halen and 1984 on Mar. 31. Tickets for the tour go on sale April 4. - Billboard, 3/24/15...... In other tour news, John Fogerty will expand his forthcoming "1969" summer tour, which celebrates the year his band Creedence Clearwater Revival released three hit albums. The "1969" dates start May 2 at the Beale Street Music Festival in Memphis and are currently booked to Aug. 9, including a July 15 stop at the Hollywood Bowl. The tour will wrap on Aug. 9 in Albuquerque, N.M. Fogerty has also announced he'll publish his autobiography, Fortunate Son: My Life, My Music, on Oct. 6 via LittleBrown, and the book will be as frank and forthright as the song it's named after. "I'm just being brutally honest," he says. "I'm not trying to shock or surprise anybody; really, I'm just being honest.... In the end, human beings, we are what we are. I'm not running for president or anything, so I'm not white-washing the life that I lived." Fogerty's "1969" trek recently played to rave reviews in Canada, and a retrospective Fogerty box set is also expected to be released in 2015. - Billboard, 3/23/15...... Also announcing a new autobiography for 2015 is British singer-songwriter Elvis Costello, who will release Unfaithful Music & Disappearing Ink through Penguin Books later in 2015. The 352-page tome has a street date of Oct. 15 and will be "rich with anecdotes about family and fellow musicians, introspective about the creation of his famous songs," according to a press release from the publisher. - Billboard, 3/24/15.... Elton John has signed on to be among the headliners at the Outside Lands foodie music festival, which will take place at San Francisco's Golden Gate Park on Aug. 7-9. Outside Lands is known for marrying music with gourmet food, including a stage dedicated to "culinary entertainment," and also on the bill are Kendrick Lamar and Sam Smith. - AP, 3/24/15...... Brian Wilson says that Lana Del Ray and Frank Ocean will not appear on his upcoming studio album No Pier Pressure, despite previous reports that those two artists will contribute to the LP. "Well, Frank Ocean didnt want to do the song. He wanted to do rap, so we cancelled him," Wilson told Vulture.com. "Lana Del Rey, uh, she just cancelled out on us." Wilson recently unveiled a series of live dates in the UK for September, including Liverpool, Cardiff, London, Birmingham, Nottingham, Leeds, Manchester and Glasgow. He will be supported on the tour by Edwyn Collins and America. - New Musical Express, 3/26/15...... Former Roxy Music guitarist/songwriter Phil Manzanera says he's owed "six figures" worth of income by rappers Kayne West and Jay-Z after they sampled a long-lost track of his that dates back to 1978. West and Jay-Z sampled Manzanera's song "K-Scope" on their Watch The Throne collaborative track "No Church In The Wild" in 2011. However, Manzanera claims to have not been paid yet. "I'm owed six figures," he told Britain's The Independent. "Six figures plus, which is more than I've made in the past 15 years with Roxy. I haven't got paid yet but it really reassured me about all of my beliefs, why I'm doing what I'm doing and the power of music. Things come and go " fame, fortune -- I'm not interested in that. I just do what I do because I love music but it felt like someone, somewhere up there in the ether, has said: 'You know what? You've been doing stuff for ages, had ups and downs -- you can have that now.'" - NME, 3/24/15......
Former Talking Heads frontman David Byrne crashed his own tribute concert at New York City's Carnegie Hall on Mar. 23, leading a marching band down the aisle and, eventually, to an onstage dance party to the tune of "Uptown Funk." Byrne showed up at the end of an annual tribute that benefits music education, an unusual sight since past musicians whose work was celebrated -- like Paul Simon and Prince -- did not appear. Byrne's entrance came after CeeLo Green brought the tribute to a close by singing the Talking Heads smash hit of Al Green's "Take Me to the River." Also performing that evening were Billy Gibbons of ZZ Top and Steve Earle. - AP, 3/24/15....... Legendary soul diva Patti LaBelle brought down the house on the talent TV show Dancing With the Stars on Mar. 23 with her pick for the show's "My Jam Monday" episode. The 70-year-old LaBelle chose to dance to 50 Cent's 2003's hit single "In Da Club," and overcame a recent knee injury to perform the song in a salsa routine with dance partner Artem Chigvintsev. - Billboard, 3/24/15...... Black Sabbath have reportedly invited their founding drummer Bill Ward to rejoin the band for their "farewell" gig, which will take place at the Tokyo leg of Ozzfest on Nov. 22. Black Sabbath frontman Ozzy Osbourne's wife Sharon Osbourne made the announcement on YouTube on Mar. 23. Ward did not record with the band when they returned with latest album 13 in 2013, with Osbourne claiming that the drummer was overweight and unable to contribute to the band's recording and live plans. It was additionally claimed that the band could not come to a financial agreement with Ward, who was arrested following a bar brawl in Death Valley, Calif., on Jan. 27 of 2015 and charged with misdemeanour assault, public intoxication and vandalism. Black Sabbath has also announced it will release one final album in 2015, the follow-up to 13. - NME, 3/24/15...... Rod Stewart's son Sean Stewart was reportedly arrested on Mar. 22 at Miami International Airport in Florida for "riding" the luggage conveyor belt into a restricted area. Sean Stewart, who was travelling to a charity event in Haiti when he allegedly took a ride on the luggage carousel, was detained by airport police and later freed on bail. His mother is American former actress/model Alana Stewart, and he is believed to be plotting a new reality TV venture with his sister Kimberley. - WENN.com 3/23/15...... British singer-songwriter Jackie Trent, who composed for such artists as Frank Sinatra, Petula Clark, Shirley Bassey, Jack Jones, Nancy Wilson, Vikki Carr and Dean Martin among some 400 others, died at a hospital in Menorca on Mar. 21 after a long illness. She was 74. Trent reportedly scored her first recording contract in the early 1960s and topped the UK charts in 1965 with "Where Are You Now (My Love)." - Billboard, 3/22/15...... Guitarist-songwriter John Renbourn, a former member of the British folk-rock band Pentangle, died at his home in Hawick in the Scottish Borders on Mar. 27. He was 70. In 1967, Renbourn founded influential folk group Pentangle in 1967. The original Pentangle line-up released six albums, before disbanding 1973. He continued his solo career and also made music with The John Renbourn Group. Renborn was found at his home after he failed to turn up for a gig at the Ferry in Glasgow, according to the Guardian newspaper. - NME, 3/26/15...... Miriam Bienstock, who helped found Atlantic Records with her then-husband Herb Abramson and Ahmet Ertegun and became a theater investor later in life, died Mar. 21 at her home in New York City. She was 92. Ertegun once credited Ms. Bienstock as being the one who "first played me Ray Charles' SwingTime records" before Charles was signed to Atlantic, and added that "the company would have folded" without her help in running the office. Most recently, Ms. Bienstock was an investor in the Broadway produciton "Beautiful: The Carole King Musical," which won two Tony Awards in 2014. - Billboard, 3/24/15.
What are being described as the master tapes of the Beatles' 1962 live performances in Hamburg, Germany, will be offered for auction by London's Ted Owen & Co. auction house with a starting bid of about $300,000. The tape, made in Hamburg's "red light district" Star Club not long before the Beatles shot to international fame, included nearly five hours of live performances of 33 songs, and were recorded by the Star Club's stage manager, Adrian Barber, who had been asked to document the band's live show by another Liverpool musician, Ted "King Size" Taylor. Much of the material on the tapes was released in 1977 as a two-LP set titled The Beatles: Live at the Star Club in Hamburg, Germany -- 1962, which the Beatles tried unsuccessfully to block. Those recordings have since been widely bootlegged. "These tapes are of considerable historical and cultural value, but they are not a Holy Grail for serious students of the Beatles," Beatles scholar and Beatles music/film reissue producer Martin Lewis said. "They hold some interest because they give us a tantalizing aural snapshot of the primitive visceral power of their live performances in those early Beatles days.
But the technical limitations of the tapes means that we hear more of their youthful swagger than the proficiency and creativity that would later enchant the world," he added. The tapes, which are currently owned by onetime Andy Warhol and Muhammad Ali business manager Larry Grossberg, reportedly were once offered to Beatles manager Brian Epstein at a price of £100,000, prompting Epstein to make a counteroffer of £20 based on the inferior sound quality. The auction includes the master tapes for the 26-song album as well as stereo mixes created from the original monaural recording and the 7-inch reel safety master from the original unedited tape that Barber made. - The L.A. Times, 3/19/15...... Meanwhile, "Strawberry Fields Forever" has just been named as the greatest Beatles song ever in a new poll of some of music's biggest names, including Beatles producer George Martin, Pete Townshend, Brian Wilson, Dave Grohl and Nile Rodgers. Coming in behind the 1967 chart-topping hit in the poll conducted by Britain's New Musical Express were "A Day in the Life," "I Want to Hold Your Hand," "Here Comes the Sun," and "Blackbird." - NME, 3/18/15...... In other Beatles news, it was announced on Mar. 18 that Paul McCartney will present Ringo Starr with the Rock and Roll Hall of Fame's one-off Award For Musical Excellence during the 2015 induction ceremony on Apr. 18 at Cleveland's public hall, making Ringo the final member of the group to be honored as a solo artists. Other presenters include Stevie Wonder, who will do the honors for '70s hitmaker Bill Withers, and Pattie Smith, who will induct the late Lou Reed. - Billboard, 3/18/15...... Barry Manilow is donating a piano to the Uniondale school district on Long Island in New York as part of the singer's Manilow Music Project. Manilow says he started the project to help public schools with depleted music programs, and is urging others to also donate musical instruments for schoolchildren to play. The 71-year-old crooner performed at the Nassau Coliseum in Uniondale on March 20, and announced he'd be giving free tickets to anyone who donates a new or gently used musical instrument. "Music is a vital part of a child's education," Manilow said. - AP, 3/21/15......
Organizers of a proposed Jimi Hendrix park in Seattle, Wash., announced on Mar. 20 that they've picked a developer to build a 2.5 acre Jimi Hendrix Park in the city's Central District, adjacent to the Northwest African American Museum. Construction, which is being handled by ERRG, Inc., is expected to begin in April, with phase one projected to open this fall. The non-profit groups Jimi Hendrix Park Foundation and the Friends of Jimi Hendrix Park have raised more than $1.4 million for the project since 2012. "It is our hope that for generations, [the park] will exist as more than an attraction or point of interest, but a place of homage to one of Seattle's own," said Janie Hendrix, the legendary guitarist's sister and director of the Jimi Hendrix Park Foundation. "The landscaping, the artistic design, and the ambience all mimic the vibe of the persona of Jimi, whom this park honors." Phase one of the park -- dubbed "Little Wing" -- will include an entrance at 25th and Massachusetts, a pathway with a timeline of the Seattle native's life and career, rain infiltration gardens and a central plaza for performances, among other features. Phase two, which is still in the fundraising stages, will add the park's centerpiece, a so-called "shadow wave wall" depicting silhouette images of Hendrix. Hendrix died in London on Sept. 18, 1970, at age 27. - Billboard, 3/20/15...... A planned Janis Joplin biopic starring Hollywood A-lister Amy Adams has been halted, at least temporarily, by a new lawsuit that claims writer-producer Ron Terry and an investor breached an exclusive option agreement by owned by producers for the script about the hard-living rock and roll queen. LKL Productions and Swiss production company Silver Reel claim they paid $117,000 for the exclusive rights in August 2014 to the script Get It While You Can, which Terry wrote with his wife Teresa Kounin-Terry. Silver Reel and LKL's option is set to expire at the end of March, and they have equested the judge extend the option agreement until the lawsuit's resolution, and want an injunction preventing the defendants from shopping the screenplay to any third party. - The Hollywood Reporter, 3/18/15...... With its release held up for seven years because of rights issues, Danny Tedesco's illuminating documentary The Wrecking Crew about the unsung L.A. session musicians who provided the backbeat for some of the greatest songs from the '50s through the '80s can now be seen in selected theaters in the US. The wait was worth it. Hal Blaine, Earl Palmer, Carol Kaye, and the director's dad, Tommy Tedisco, are finally allowed to step out of the shadows and take a belated bow. - Entertainment Weekly, 3/20/15......
Neil Young made a surprise appearance at the South by Southwest Film Conference and Festival in Austin, Tex., on Mar. 19, attending a Q&A session following a special screening of his 1982 film Human Highway. "It has a life of it's own. It refuses to die - we tried to kill it a couple of times," said Young of the surreal movie, which was shown in a newly re-cut and re-mastered format. "It was never satisfying to look at, because I knew there was more than what we were seeing... I always wanted to make it what it could be." Human Highway is set at a roadside diner near a nuclear power plant and stars the singer-songwriter, who also wrote and directed the film under the pseudonym Bernard Shakey. It also features the band Devo as power plant workers and also sees the band jamming with Young on a version of his track "Hey Hey My My (Out Of The Blue)." "They're geniuses -- they had something that was totally unique," said Young of the Ohio-based Nw Wave band. "When I met them I freaked out." He added that the new version of the movie, which includes previously unseen footage, will be touring film festivals throughout the year, before getting a DVD release. - New Musical Express, 3/20/15...... Meanwhile, late Small Faces and Faces keyboardist Ian McLagan was remembered at the Austin Music Awards on Mar. 18 with an hour-long tribute by an all-star group of musicians, including Steven Van Zandt, Patty Griffin and Alejandro Escovedo. McLagan, an Austin transplant who died on Dec. 3 at the age of 69, had also been named best keyboardist in a poll conducted by the Austin Chronicle. The award was accepted by his son Lee McLagan, who'd flown over from England and received a standing ovation from the crowd. "He loved this place with all his heart. I hope he gave you a good time, 'cause you gave him a home," McLagan said. - Billboard, 3/19/15...... Fleetwood Mac has rescheduled their tour of Australasia for later in 2015 after previous dates in late 2013 were called off when bassist John McVie diagnosed with cancer (he sought treatment and returned to the stage in late December of that year). The classic Fleetwood Mac lineup of McVie, Mick Fleetwood, Lindsey Buckingham, Stevie Nicks and Christine McVie will play 10 shows in Australia and New Zealand in the fall, beginning with shows on Oct. 22 and 24 in Sydney. The band will also visit Perth, Melbourne, Geelong, Brisbane, Hunter Valley, and Dunedin before wrapping on Nov. 21 in Auckland. Fleetwood Mac was last Down Under for the 2009 Unleashed Tour, and they've not toured as a five-piece since 1998. - Billboard, 3/20/15...... Former Chic principal Nile Rodgers has weighed in on the recent controversial verdict concerning the Pharrell Williams and Robin Thicke song "Blurred Lines," which has been ruled as copying Marvin Gaye's "Got to Give it Up." "Compositionally, purely compositionally, I don't think they should have lost that case," said Rodgers, who has worked alongside Williams in Daft Punk's smash hit "Get Lucky." "'Got to Give it Up' is clearly a blues structure, ('Blurred Lines') isn't at all....they don't really sound alike." On Mar. 18, Gaye's children wrote an open letter in hopes to "set the record straight on a few misconceptions" surrounding their winning case against Thicke and Williams. The siblings said that they were "forced into court" by a lawsuit brought by Thicke and Williams' attorneys, and that the lawsuit could have easily been avoided had the pair acknowledged their infringement and approached the family in advance and come to a deal on the song -- something they "would have welcomed." - AP/Billboard, 3/19/15......
Auctioneers Julien's have announced an auction of Elvis Presley items at the Hard Rock Cafe in New York on May 16 will include the King of Rock & Roll's TCB (Taking Care of Business) bus was owned by Elvis' backup band, The TCB Band, and purchased with money provided by Elvis. The bus, which features the TCB initials and lighting bolt logo throughout, has been fully restored. It features bunks for nine, old-fashioned tube TVs and classic '70s decor. And Elvis drove it himself sometimes. The estimated selling price is $100,000-$200,000. Also up for sale is Presley's 1971 two-seat Stutz Blackhawk car, which featured the best audio system of the day and was delivered to Elvis at his Beverly Hills home on Sept. 9 1971. The pre-sale estimate is $400,000-$600,000, along with Elvis' army winter dress uniform ($20,000-$40,000), Las Vegas "penguin suit" ($60,000-$80,000), marriage certificate to Priscilla Presley, black Gibson J-200 he played in Vegas, and the contract he signed to play the Louisiana Hayride early in his career. - The Hollywood Reporter, 3/17/15...... The Crawford, Colorado home of late British-born rocker Joe Cocker is back on the market again, after being taken off the market after the the singer's death. The nearly 16,000-square-foot Tudor-style mansion was on the market fully furnished for $7.9 million last year, before Cocker's death, but has now been relisted again, fully furnished, for $7 million. It has eight bedrooms and nine bathrooms and sits on 243 acres. The home is about a two-hour drive from the resort areas of Aspen and Telluride. - AP, 3/16/15...... Johnny Cash's acclaimed Rick Rubin-produced American Recordings I-VI will be released as a special vinyl box set on March 23. Recorded in the final decade of Cash's life with guidance from Rubin, the American Recordings led to a resurgence for the late-country singer. Four of the six albums were released during his life. The final two were issued posthumously. Pressed onto 180-gram audiophile vinyl, the records were cut from original masters under supervision from Rubin. - NME, 3/18/15...... Robin Trower has just released a video for the title track of his new album, Something's About to Change, which hit stores on March 9 via Manhaton/V12 Records. Released on Trower's 70th birthday, Something's About to Change marks Trower's first album since 2013's critically acclaimed Roots And Branches, and dovetails his 17-date UK tour with special guest Joanne Shaw Taylor starting March 26. Trower's tour kicks off in Lincoln, and also visits cities including Birmingham, Salford, Gateshead, Glasgow, York, Sheffield, London, Exeter and Salibury before wrapping at the Milton Keynes Stables on April 17. - Noble PR, 3/17/15...... Cabaret star Liza Minnelli has reportedly checked into a rehab center for substance abuse in Malibu, Calif. "Liza Minnelli has valiantly battled substance abuse over the years and whenever she has needed to seek treatment she has done so. She is currently making excellent progress at an undisclosed facility," a rep for the singer said. Minnelli's mother, Judy Garland, died in 1969 from an overdose of barbiturates. This past winter, Minnelli teamed up with jazz legend Wynton Marsalis for a new song called "Until the End" that was featured in the documentary film Garnet's Gold. - Billboard, 3/18/15......
With contemporary bands like War on Drugs refracting Dire Straits' honeyed 1980s guitar sound, it's surprising that frontman Mark Knopfler hasn't rebooted his old band lately. Instead, he's been unpacking his influences on modest, multifaceted rock LPs like his latest, Tracker. Opening on a vamp recalling Dave Brubeck's "Take Five," then veering into Celtic folk, "Laughs and Jokes and Drinks and Smokes" sets the tone for this burnished set about days past. Other highlights of his eighth solo effort include "Basil," a nod to his youth in Northumbria, and "Skydiver," which echoes Seventies Grateful Dead. The Mar. 31 Verve release includes a bonus DVD containing exclusive video and interviews, numbered art print, and six photographic prints. - Rolling Stone, 3/26/15...... Andy Fraser, the former bassist for the Classic Rock band Free, died on Mar. 16 at his home in California. He was 62. The cause of Fraser's death has yet to be announced, however he had been battling both cancer and AIDS. Fraser was a member of John Mayall's Bluesbreakers before co-founding Free with Paul Rodgers in 1968 when he was just 15. He co-wrote the band's 1970 hit "All Right Now" but left the group in 1972 to form Sharks with guitarist Chris Spedding. He then formed the Andy Fraser Band before moving to California and going on to write for artists such as Robert Palmer, Joe Cocker and Rod Stewart. - NME, 3/17/15...... Songwriter/keyboardist Michael Brown, a former member of the '60s group The Left Banke, died of heart failure on Mar. 19 at his home in Englewood, N.J. He was 65. Born Michael Lookofsky, Brown grew up in Brooklyn and co-wrote "Walk Away Renee," which rose to No. 14 on the Billboard Hot 100 chart, and composed "Pretty Ballerina," which rose to No. 15. - AP, 3/20/15...... 'Ib Melchior, a screenwriter and director who took two classics of literature and set them in the future for the 1960s sci-fi films Robinson Crusoe on Mars and The Time Travelers, has died at age 97. Mr. Melchior, who claimed he was the one who came up with the ideas for TV's Lost in Space and Star Trek, died on Mar. 14 of natural causes at his home in West Hollywood, according to his son, Leif. - The Hollywood Reporter, 3/19/15.
Paul McCartney has made chart history once again, this time for having two simultaneous Top 15 hits for the first time since 1982 as his latest collaboration with rapper Kayne West, "All Day," has cracked the Billboard Hot 100 at No. 15, along with a previous McCartney, West and Rihanna collaboration, "FourFiveSeconds," which sits at No. 5. McCartney previously earned the honor multiple times with the Beatles, or as a soloist and with the Fab Four, last on May 22, 1982. That week, his own "Ebony and Ivory," with Stevie Wonder, topped the chart, and the group's "The Beatles' Movie Medley" remained at its No. 12 peak. - Billboard, 3/13/15...... In other Macca news, Paul's ex-wife Heather Mills went to town on her former husband on an Irish TV show called The Late Show on Mar. 14, suggesting that Paul is finding it hard to stay "relevant" in the modern music industry, stating that he only collaborated with Rihanna and Kanye West "so people remember him." Mills, a former ski racer and environmental activist, who was married to the former Beatle between 2002 and 2008, seemed to become agitated with host Ryan Tubridy mentioned McCartney's name. Mills added: "If I go down the street all I get is kids coming up to me - half of them don't even know who he is.... he is just someone I fell in love with, who to me was a normal guy that happened to write a few cool songs in the '60s -- and a few in the '70s. It was just someone I fell in love with... You fall in love, get married, you sometimes then go, 'Oh my god, this was completely wrong', and you wake up and you move on." - New Musical Express, 3/16/15...... Elsewhere on the Fab Four front, Ringo Starr has been forced to postpone two All Starr Band concerts set for Mar. 12 and 13 in San Francisco due to an unspecified illness, according to a tweet from the venue. The city's The Masonic posted that the Mar. 13 concert has been rescheduled for Oct. 1, 2015. Ringo's new solo album, Postcards From Paradise, is due Mar. 31. His current All Starr Band features Gregg Rolie, Todd Rundgren and other notable artists. - Billboard, 3/13/15......
Eric Clapton announced on Mar. 12 that he'll celebrate his milestone 70th birthday on Mar. 30 with two shows at New York's Madison Square Garden on May 1 and 2. The concerts will also commemorate another anniversary: the 46th anniversary of his first peformance at the venue with Cream, which christened the "new" MSG in 1968. Clapton ahs since appeared at the arena more than 45 times -- more than any other place in the U.S. General public tickets go on sale Mar. 20, and the opening act will be Andy Fairweather Low and the Low Riders. - Billboard, 3/12/15...... The Eagles announced on Mar. 13 that they'll take their History of the Eagles Tour on the road again in 2015 beginning with a May 19 performance at the Frank Erwin Center in Austin, Tex. The iconic country-rock band will play relatively smaller markets on the 24-date tour, including Bakersfield, Calif., Sioux Falls, S.D., Eugene, Ore., and Dayton, Ohio, before wrapping in Bossier City, La., on July 29. The previous leg of their HOTE tour raked in more than $145 million in 2013-14, playing for 1.1 million fans. - Billboard, 3/13/15...... Robert Plant has announced a series of live North American dates, some of which will see the alternative band the Pixies providing support. Plant will tour North America during May and June, with Frank Black & Co. opening for the musician in Chicago, Philadelphia, Toronto, Rochester Hills and Raleigh. Singer-songwriter JD McPherson will open on the remaining dates. Full dates can be found at Plant's official website. - New Musical Express, 3/16/15...... Ann Wilson of Heart says her band is planning on multi-tasking during its upcoming tour by not only preparing, but also recording significant portions of its next album while on the road. "We're touring and recording at the same time," Wilsonsays. "We're actually recording off the stage in sound checks and the shows, so if we're doing a song you're not familiar with at a show this year, you can be sure we're recording it to be worked on later. We're going to take the tracks and mess with them towards making a new record. You can get the spark of the live performance in the basic track, which is something which is really hard to do in the studio." Wilson added Heart currently has four new songs ready to play, which are "sounding very multi-dimensional, just real different from stuff we've done before." Heart will kick of its latest tour on Mar. 18 in Mankato, Minn., and hopes to finish recording the album -- the follow-up to 2012's Fanatic -- during the fall, with an early 2016 release. - Billboard, 3/12/15......

Elton John is among the voices calling for a boycott of fashion designers Dolce & Gabbana after the pair expressed skepticism about the use of in vitro fertilization and surrogate mothers to create families in a recent interview with an Italian magazine. "How dare you refer to my beautiful children as "synthetic," Sir Elton posted on his official site on Mar. 14. He added: "And shame on you for wagging your judgemental little fingers at IVF -- a miracle that has allowed legions of loving people, both straight and gay, to fulfil their dream of having children. Your archaic thinking is out of step with the times, just like your fashions. I shall never wear Dolce and Gabbana ever again." The designers, under growing social media pressure, issued a statement on Mar. 14 saying their comments supporting traditional families with a mother and a father "weren't intended to judge the choices made by others." The designers, who are gay and formerly were a couple, have put the traditional family at the center of their last two collections, sending a pregnant model and models with their own children down the runway to celebrate motherhood. - AP, 3/16/15...... Stevie Wonder will serve as an executive producer on Freedom Run, a proposed NBC show about the Underground Railroad. The mini-series will be based on Betty DeRamus' book Forbidden Fruit: Love Stories From the Underground Railroad. The show is indicative of the networks' desire to satisfy the audience's thirst for more diverse programming after the success of such diverse hits as Empire, How to Get Away With Murder and Fresh Off the Boat. Wonder is also writing a musical version of Freedom Run to be staged on Broadway. - Entertainment Weekly, 3/13/15...... Comedian/actor Eddie Murphy is in talks to portray Richard Pryor's dad in an upcoming Pryor biopic that Lee Daniels is directing for The Weinstein Co. Mike Epps will star as the controversial '70s comedian who pushed the boundaries of race and mined his own gritty experiences, becoming one of the most influential acts of all time. Murphy will play the father, LeRoy Pryor, and Kate Hudson will play Pryor's fourth wife, Jennifer Lee Pryor, who was married to Pryor in 1981-82, and then became his seventh wife after the couple remarried in 2001. - The Hollywood Reporter, 3/13/15......

In one of the most unlikely career moves in recent times, Aerosmith frontman Steven Tyler has recently relocated to Nashville and begun collaborating with local songwriters for a new album of country music, after first announcing his intention to record a country LP last October. Tyler is expected to sign with Big Machine Label Group very soon, and has reportedly already begun work on the album. On the Mar. 11 episode of American Idol, Tyler joined country stars Tim McGraw, Reba McEntire and The Band Perry in a taped segment, all of whom are signed to BMLG imprints, in praising Big Machine executive Scott Borchetta. Taylor Swift is the label's biggest act. A release date for Tyler's album could come as early as November, though a 2016 release is more likely. No producer has been confirmed for the project. - Billboard, 3/13/15...... Mike Porcaro, a longtime bassist for the Grammy-winning band Toto, died on Mar. 15 after a long battle with amyotrophic lateral sclerosis (ALS, or Lou Gehrig's disease), according to a Facebook post by his brother, Toto keyboardist Steve Porcaro. He was 59. "My brother Mike Porcaro is now now at peace. I will miss him more than I could ever put into words. My deepest love to the family. God Bless," Toto guitarist/singer Steve Lukather tweeted on Mar. 15. Porcaro, the son of the jazz percussionist Joe Porcaro, joined the Grammy-winning rockers Toto in 1982 and was with the band for their most successful album, Toto IV, which featured the hit singles "Africa" and "Rosanna." He appeared on many more Toto albums before retiring from the band in 2007 due to complications from ALS. Toto is set to tour Europe this spring in support of their new album, Toto XIV. - Billboard, 3/15/15...... Lew Soloff, a jazz trumpeter who reached a broader audience with the jazz-rock band Blood, Sweat and Tears, especially with a memorable solo on the original version of the 1969 hit "Spinning Wheel," died of a heart attack on Mar. 8 in Brooklyn. He was 71. Soloff was a session musician for such artists as Barbra Streisand, Frank Sinatra and Lou Reed; he was the lead trumpeter of both the Carnegie Hall Jazz Band and the Lincoln Center Jazz Orchestra; and tackled Bach as a member of the quintet Manhattan Brass. Soloff toured the world with Blood, Sweat and Tears, and in 1970 the band played before 14,500 fans at Madison Square Garden; their opening act was a sextet led by Miles Davis But he left the band in 1973, seeking new musical challenges, and released eight albums as a leader and performed or recorded with Gil Evans, Paul Simon, Dizzy Gillespie and many others.......
Three Dog Night keyboardist Jimmy Greenspoon died of etastatic melanoma in Gaithersberg, Md., on Mar. 11. He was 67. Greenspoon's organ and electric piano on hits such as "Easy to be Hard" and "Joy to the World" defined the band on par with its three lead vocalists, Danny Hutton, Chuck Negron and Cory Wells. "We are very saddened at the passing of our dear friend and longtime band mate, Jimmy Greenspoon. Jimmy died peacefully at home today surrounded by his family. Please keep him and his loved ones in your prayers and your hearts," Three Dog Night posted on its official website. Greenspoon, an L.A. native whose mother had been in silent films, recorded with his surf group the New Dimensions while in junior high and high school. After attending the Los Angeles Conservatory of Music, he became a fixture at Sunset Strip clubs, playing with a host of bands. For a brief time he lived in Denver, where he was a member of the West Coast Pop Art Experimental Band. Throughout his career, Greenspoon performed and recorded with such acts as America, The Beach Boys, Beck, Bogert & Appice, Nils Lofgren, Lowell George, Donovan, Eric Clapton, and many others. Greenspoon published his autobiography in 1991, titled One Is The Loneliest Number - On The Road And Behind The Scenes With Legendary Rock Band Three Dog Night. Since Greenspoon announced his cancer diagnosis five months ago, he used a crowd-funding page at GoFundMe.com to help pay medical bills. He is survived by his wife, Susie. - Billboard, 3/12/15...... Soft Machine and Gong co-founder Daevid Allen, a psychedelic rock legend, passed away on Mar. 12 after a battle with cancer. He was 77. The Australia-born Allen co-founded the immensely influential British psych-jazz band Soft Machine in 1966, which produced the self-titled underground classic The Soft Machine in 1968. He also co-founded the British-French experimental band Gong in 1968. - Billboard, 3/13/15...... Comic Gene Patton, better known as "Gene Gene the Dancing Machine" from his many appearances on the wacky daytime NBC series The Gong Show, died on Mar. 13 in Pasadena, Calif., after a battle with diabetes. He was 82. At a random moment during the 1976-78 game show, host Chuck Barris Barris would introduce Mr. Patton, and the curtain would part, bringing the shuffling stagehand with the painter's cap onstage to the sounds of "Jumpin' at the Woodside," a jazz tune made popular by Count Basie. His dance sent everyone on the set -- Barris, the judges, the cameramen, the audience -- into an uncontrollable boogie. A native of Berkeley, Calif., Mr. Patton also appeared as Gene in The Gong Show Movie (1980) and as himself in the film Confessions of a Dangerous Mind, George Clooney and Charlie Kaufman's surreal 2002 adaptation that starred Sam Rockwell as Barris. By then, Mr. Patton had lost both his legs to diabetes. - The Hollywood Reporter, 3/13/15.
A superior court in Jesup, Georgia ruled on Mar. 10 that the first assistant director of the ill-fated Greg Allman biopic Midnight Rider was guilty of involuntary manslaughter and criminal trespass. Hillary Schwartz was sentenced to 10 years' probation and a $5,000 fine. Under the terms of her probation, Schwartz cannot serve as a director, producer, first A.D. or any department head responsible for crew safety on any film or TV production. Schwartz, after pleading not guilty when she was indicted in Sept. 2014, waived her right to a jury and received a bench trial. Schwartz was the fourth defendant in the criminal case over the Feb. 2014 train collision that killed camera assistant Sarah Jones during the Midnight Rider shoot and the safety protocols Schwartz and other crew members should have followed. The other three defendants -- director Randall Miller, his producer and wife, Jody Savin, and executive producer Jay Sedrish -- faced the same charges. Miller was previously sentenced to two years in jail, a $20,000 fine and 360 community service hours. Sedrish received 10 years' probation and a $10,000 fine. Charges agains Savin were dropped. Until recently, Schwartz was part of their case, but her case was separated from theirs in February. - The Hollywood Reporter, 3/10/15......

A Los Angeles jury ruled on Mar. 10 that singers Robin Thicke and Pharrell Williams' runaway 2013 hit "Blurred Lines" copied Marvin Gaye's 1977 single "Got to Give It Up," and ordered the pair to pay $4.8 million to Gaye's family. The suit was brought by Gaye's children Nona, Frankie and Marvin Gaye III, who inherited the copyright to the soul legend's music following his death in 1984. Nona, who wept as the verdict was read, said: "Right now, I feel free. Free from... Pharrell Williams and Robin Thicke's chains and what they tried to keep on us and the lies that were told." The trial in L.A. US District Court came as a result of a pre-emptive August 2013 lawsuit filed by Thicke and Williams who, fearing the Gayes would be litigious, sought to affirm that "Blurred Lines" is "strikingly different" to "Got to Give It Up." US District Judge John Kronstadt denied their request and said a jury must decide "the intrinsic similarity of the works." Robin Thicke performed a medley of songs in court as evidence that many tracks share similar chords and melodies without necessarily copying one another. His performance included tracks by artists including U2, Bob Marley and the Beatles. "While we respect the judicial process, we are extremely disappointed in the ruling made today, which sets a horrible precedent for music and creativity going forward," said Thicke and Williams' lawyer, Howard E. King. "We are reviewing the decision, considering our options and you will hear more from us soon about this matter." It is estimated that Pharrell and Thicke have earned over $3 million each from the profits of the Grammy-winning single. - New Musical Express, 3/11/15...... AC/DC has released a video for "Rock the Blues Away," their third single from their most recent studio album, Rock or Bust. Directed by David Mallet, the clip shows the Aussie headbangers rocking out in a small, sweaty club in Los Angeles. "Rock the Blues Away" follows clips for "Play Ball" and the title track of Rock or Bust, which has sold nearly 2.8 million copies since its Nov. 2014 release. AC/DC's 2015 world tour behind Rock or Bust kicks off May 5 in Holland, and wraps on Sept. 28 in Los Angeles at Dodger Stadium. The band has also been confirmed as headliners at this year's Coachella Music & Arts Festival, which runs from Apr. 10-17. - Billboard, 3/10/15..... Kraftwerk co-founder and frontman Ralf Huëtter filed a trademark infringement lawsuit on Mar. 9 against eZelleron Inc., the makers of an energy supply unit for mobile electronic devices. The Dresdon-based eZelleron has been taking advantage of fuel cell technology to raise more than $1.5 million on Kickstarter.com for a portable power plant that it says can be recharged within seconds and provide weeks of charge for iPhones, tablets and GoPro cameras. Written up in many tech publications, the tech product is called "Kraftwerk." Huëtter, whose band owns a trademark registration on "Kraftwerk" that covers quite a bit of territory, claims that "consumers are likely to assume that there is a connection, association, or relationship between the famous electronic Music band and a charger for portable musical-playing devices." Kraftwerk was honored with a Grammy lifetime achievement award in 2014. - The Hollywood Reporter, 3/9/15...... Jackson Browne made a surprise appearance during Crosby, Stills & Nash's World Tour 2015 on Mar. 5 in Tokyo, Japan, jamming with the famous folk-rock trio on "Crow on the Cradle," the b-side to Browne's 1982 hit single "Somebody's Baby." Opening with "Carry On," CSN and their backing band played to a packed crowd of 5,200 in Hall A of Tokyo's Forum, also treating fans to such chestnuts as "Our House," "Long Time Gone," "Helplessly Hoping," "Guinevere," Almost Cut My Hair," and "Wooden Ships." CSN's 41-date tour will also hit The Philippines, Singapore, the US, the UK and eight continental European countries. Browne, in the midst of his own world tour, also played two dates in Tokyo on Mar. 11 and 12. - Billboard, 3/9/15......
Singer/songwriter Emmylou Harris will be among the 2015 recipients of Sweden's prestigious Polar Music Prize during a ceremony set for Stockholm on June 9. Harris, who started performing in Scandinavia early in her career, said she loved to travel and was looking forward to a trip to Sweden but "I just hate packing and flights." The Polar Music Prize was founded in 1989 by Stig "Stikkan" Anderson, the manager and music publisher of Abba. A well-known lyricist, he also was the co-writer on many early Abba hits. - Billboard, 3/10/15...... Seventies artists Rod Stewart and Yoko Ono were among those tweeting their support for International Women's Day on Mar. 8. "Women worldwide walk miles everyday to get water. Let us walk in solidarity this week for #InternationalWomensDay," Stewart tweeted that day, while Ono posted "Inspiring Change for #InternationalWomensDay." The annual event champions equal rights for women and celebrates advocates of the cause, with marathons and marches staged around the world. - Billboard, 3/8/15...... Paul McCartney has added a second London date to his upcoming May tour of the UK. After tickets for shows in London (5/23) and Liverpool (5/28) went on sale on Mar. 9 and sold out within an hour, a second show at the O2 in London was scheduled for May 24. McCartney will also play Birmingham on May 27. He last performed at The O2 in Dec. 2011, and the upcoming O2 show will coincide with the 50th anniversary of "Yesterday." "'Yesterday' feels like it has taken on a life of its own over the years," Sir Paul said of the landmark tune. "The song still is and always has been an important part of our live show. It's always very emotional for me to hear crowds singing it so loudly at my concerts and I'm looking forward to singing it along with the audience at the O2 in May." - NME, 3/9/15...... Led Zeppelin's Jimmy Page has prevailed over singer Robbie Williams in the pair's feud over Williams' plans to develop his mansion, which is next door to Page's west London home. Williams has now withdrawn plans to develop his mansion, which Page said he feared would "have an effect on decorative finishes of my house." At least one other neighbour is believed to have also objected to Williams renovation proposal. A spokesperson for Williams declined to comment. - NME, 3/8/15...... The New York metal band Tragedy: All Metal Tribute to the Bee Gees & Beyond has released a headbanging cover of John Travolta and Olivia Newton-John's 1978 No. 1 hit "You're the One that I Want" from their movie smash Grease. The result is hilarious and arguably even more heartwarming than the original, not least for the visual pun unleashed on the line "it's electrifying." - Billboard, 3/8/15......
Albert Maysles, an Oscar-nominated director and cinematographer best known for helming the troubling 1970 concert documentary Gimme Shelter which chronicled a fan being killed by a Hells Angels security man during a Rolling Stones performance, died on Mar. 5 of natural causes at his home in Manhattan. He was 88. Mr. Maysles and his brother David Maysles also directed Grey Gardens, a profile of Jacqueline Onassis' eccentric cousins "Big Edie" and "Little Edie" Bouvier, which was remade as a Tony-winning Broadway play and as an award-winning 2009 HBO drama that starred Drew Barrymore and Jessica Lange. Just prior to Gimme Shelter, they filmed Salesman (1969), which covered six weeks in the lives of four door-to-door Bible salesmen, and also collaborated on such direct cinemas as What's Happening! The Beatles in the U.S.A. (1964), With Love From Truman (1966) and Meet Marlon Brando (1966), which premiered at the New York Film Festival. In 1968, they made Vladimir Horowitz: The Last Romantic, and the following year, they shot Horowitz Plays Mozart, also for TV. Gimme Shelter stood as a stark and more enduring counterpoint to the documentary Woodstock, a depiction of the glorified 1969 free concert whose own dark side was left out in its preconceived, celebratory style. Mr. Maysles, who was also the choreographer on D.A. Pennebaker's Monterey Pop documentary, won three Emmys, two for his work with his brother on The Last Romantic and Soldiers of Music (1991) and one for Abortion: Desperate Choices (1991). Mr. Maysles had reportedly been battling cancer. - The Hollywood Reporter, 3/6/15.


Paul McCartney has reportedly contributed vocals to an LP by a new "supergroup" comprised of shock-rocker Alice Cooper, Aerosmith guitarist Joe Perry, and actor/musician Johnny Depp called Hollywood Vampires. In an interview with Rolling Stone, Perry said Macca and his drummer, Abe Laboriel Jr., dropped into the L.A. studio where the Hollywood Vampires, who were assembled in 2014 and named after the notorious mid-'70s partying gang that included Cooper, John Lennon, Ringo Starr, Keith Moon and Harry Nilsson, among others, to split lead vocals with Cooper on the McCartney-penned Badfinger hit "Come and Get It." "He knew all the chords, the lyrics, everything," Perry says. "He didn't have any cheat sheets. It was like he'd been playing it his whole life. Me and Alice and Johnny were standing there and looking at each other and I tell you -- if there's any ego-leveler in a room, it's Paul. It doesn't matter who you are or what you've done. If Paul's in the room, he's there. It was hard to focus on playing." Paul reportedly chose the song as a tribute to Badfinger's Pete Ham and Tom Evans, who took their own lives. The upcoming Holllywood Vampires LP, produced by Cooper's longtime producer Bob Ezrin, is being dedicated to "all the friends we've lost to drugs and alcohol over the years and getting people to come in and cover the songs their friends wrote," according to Perry. The Hollywood Vampires has confirmed just the one live date, at the Rock in Rio festival this September, though Perry says more dates will likely be added that month. It's unlikely McCartney will join the band on the road, though there's a chance he'll be joined with his mates on stage sometime this year. He's just extended his own touring itinerary with three shows this May at London's O2 (5/23), Birmingham (5/27) and his hometown of Liverpool (5/28). The London arena show will coincide with the 50th anniversary of his song "Yesterday," and they mark his first concerts in his homeland since he played the Royal Albert Hall in 2012. - Billboard, 3/6/15.
Brian Wilson has announced a new North American tour this summer in support of his new solo album No Pier Pressure. The Beach Boys legend, supported by his former bandmate Al Jardine and BB lieutenant Blondie Chaplin, will launch the tour on June 18 in Saratoga, Calif. Other major markets on the 17-city tour include San Diego, Los Angeles, Dallas, Atlanta, Nashville, Philadelphia, Boston, Toronto, Detroit, Chicago, Denver, Las Vegas, and Seattle. No Pier Pressure, due in April, will be Wilson's 11th solo studio album, and in March a new Brian Wilson biopic, Love & Mercy, will premiere at the SXSW film festival in Texas on Mar. 15. On Mar. 30, Wilson will be honored with an all-star "Brian-Fest" benefit tribute concert at the Fonda Theatre in Los Angeles. Al Jardine, Heart's Ann Wilson, Norah Jones, Boz Scaggs and Wilson Phillips will be among the headliners at the event, which will benefit the Sweet Relief Musicians Fund. - Billboard, 3/5/15...... In other touring news,

Pink Floyd guitarist David Gilmour announced he'll tour the U.K. and Europe this September behind his upcoming, as yet-untitled fourth solo studio album. Kicking off at the historic Pula arena Roman ampitheatre in Croatia on Sept. 12, Gilmour's six-city tour also includes stops in such exquisite venues as Italy's Verona arena (9/14), Italy's Florence Teatro Le Mulina (9/15), France's Orange Theatre Antique (9/17), and Germany's Oberhausen Konig-Pilsener-arena (9/19), before wrapping with a three-night stand at the UK's Royal Albert Hall on Sept. 23, 24 and 25. Gilmour's new set follows the release of the well-received final Pnk Floyd LP, The Endless River, in 2014. His previous three solo efforts include a 1978 self-titled debut, 1984's About Face, and 2006's On an Island. Gilmour hasn't toured since. - Billboard, 3/5/15...... As the condition of Grammy-winning country/pop star Glen Campbell continues to deteriorate, his two oldest children are attempting to wrest control of his medical and financial decisions away from his wife of 32 years, Kim Campbell. Debby Campbell-Cloyd and Travis Campbell claim their stepmom is keeping their father "secluded from the rest of the family" which has been "prohibited from participating in his care and/or treatment," according to a petition filed in a Nashville court in January. The petition asks a judge to appoint conservators and a guardian to protect Glen Campbell's interest. Campbell, 78, is in the late stages of Alzheimer's disease and living at a Nashville long-term care facility. Campbell revealed he had Alzheimer's disease in 2011, but he went on to record two albums and play more than 150 concerts. - AP, 3/4/15...... Officials in Chicago have ruled that Grateful Dead fans won't be allowed to camp out during three 50th anniversary "farewell" concerts this summer scheduled over the Fourth of July weekend at Soldier Field. A spokesman for the venue, Luca Serra, told the Chicago Tribune that safety was a top consideration in the decision not to grant permits to fans requesting overnight permits to camp out in parking lots surrounding Soldier Field. Roughly 60,000 to 70,000 people are expected to attend each sold-out concert. Soldier Field doesn't usually have events later than 11 p.m., after which tailgating isn't allowed, and Serra says there will be increased security with police and fire crews for traffic management. Tickets for the "Fare Thee Well" series of shows sold out in minutes on Mar. 1, but Deadheads with deep pockets can score tickets from such outlets as Stubhub for anywhere from $1,350 to a whoppiing $116,000 for premium seats. The shows will feature Phish guitarist Trey Anastasio joining original members of the Grateful Dead -- the "core four" of Bob Weir, Phil Lesh, Mickey Hart, and Bill Kreutzmann. - AP/Billboard, 3/3/15......
As Crosby, Stills & Nash kick off a tour of Asia on Mar. 5, David Crosby has been very active on Twitter in recent days, replying to fans' questions, theories and remembrances with honest responses delivered in marathon online sessions. Among the 73-year-old folk-rocker's frank opinions are that rapper Kayne West is "an idiot and a poser...has not talent at all" and the Beach Boys' Mike Love "quite possibly the biggest jerk in rock 'n' roll." Crosby, who is approaching 7,000 tweets and 35,000 followers, adds that things he loves include Bonnie Raitt, Little Feat, Jimmy Page, Stevie Wonder and Neil Young's new Pono music service. His dislikes include Punk Rock, Phish, Jim Morrison, Terry Melcher and fried eggs on hamburgers. - Billboard, 3/5/15...... A feature-length Led Zeppelin film of classic live footage from the band's '70s glory years will be screened in select U.S. theaters for one night only on Mar. 30. Fathom Events Classic Music Series presents Led Zeppelin, a 105-minute collection of Zeppelin performances, will premiere at 7:30 p.m. (local time) throughout the U.S. on March 30 in a multitude of cities, from New York to Fargo, N.D., to Fairbanks, Alaska. The show contains footage from a Jan. 1970 at London's Royal Albert Hall, a July 1973 at New York's Madison Square Garden, a May 1975 show at London's Earl's Court, and a 1979 concert at England's Knebworth festival. Meanwhile in other Zeppelin-related news, Jimmy Page is ramping up his feud with one of his west London neighbors, singer Robbie Williams, who has been planning to make changes to the garden and the layout of his house, as well as replacing the roof of its glass studio. As a result, Page hired architects, structural engineers and town planners to put together reports arguing why the renovation should not go ahead. "Similar schemes have been carried out on other properties in the area locally and each time the level of vibration during the works has caused concern about the effect on decorative finishes of [my] house," Page reportedly told the Kensington And Chelsea Council in a letter. "The work now proposed is much nearer than other major excavations carried out so far and the consequences for the building fabric and decorative finishes... may well be catastrophic if this project is allowed to proceed," he added. Williams bought his £17.5 million mansion next to Page, previously owned by late director Michael Winner, in 2013. - Billboard/New Musical Express, 3/2/15...... As the vinyl LP format continues its rebirth among younger generations of music fans, Universal Music has announced it will roll out vinyl albums of three popular movies of the '70s -- Boogie Nights, Car Wash and Animal House --- on Apr. 14. It will be the first-ever LP release for Boogie Nights, and other movie soundtracks being released by Universal include a picture disc of O Brother, Where Art Thou?, Little Shop of Horrors and Silence of the Lambs. - Billboard, 3/3/15......
Singer-songwriter Victor Willis of the Village People has finally prevailed in his legal battle to remove a formerly credited French songwriter named Henri Belolo from many of the '70s disco troupe's most famous songs written by Willis and Jacques Morali, including "Y.M.C.A." On Mar. 5, a California jury decided that Belolo's name should be removed from 13 Village People songs, which will for a royalty bump up from a 12-20 percent rate. As a co-owner, he also enjoys licensing rights on the songs. The case had been closely followed in the music industry because it dealt with a portion of copyright law passed in the mid-1970s that allows authors to terminate copyright grants. "I'm excited that the world will now know that 'Y.M.C.A.' is all-American, not French," Willis said after the ruling. - The Hollywood Reporter, 3/5/15...... Rock & Roll Hall of Fame members Hall & Oates have filed a lawsuit against a Brooklyn granola company named Early Bird Foods for calling one of their hipster-friendly products "Haulin' Oats." The name and mark Haulin' Oats is an obvious play upon Plaintiff's well-known Hall & Oates mark, and was selected by defendant in an effort to trade off of the fame and notoriety associated with the artist's and plaintiff's well-known marks," the "Rich Girl" duo's suit states. The Red Hook-based company was founded by a former manager of Brooklyn's renowned Franny's restaurant, and promises customers superior granola products. Hall & Oates are demanding Early Bird stop using the "Haulin' Oats" name and are also seeking damages. - Pagesix.com, 3/4/15...... A rotating display of Elvis Presley memorabilia and artifacts rarely seen outside his famed Memphis, Tenn., Graceland mansion will open this summer at the Westgate hotel-casino in Las Vegas, where the King of Rock & Roll first played almost 59 years ago and spent months performing in the 1970's. The very showroom where Presley performed several hundred sold-out shows when the hotel was first known as The International, and later as the Las Vegas Hilton, will be revamped to look much like it did when Elvis performed there -- complete with semi-circular booths. The exhibit -- all 28,000 square feet -- will be the largest Presley display outside Memphis. - AP, 3/1/15......
A plane piloted by actor and aviation enthusiast Harrison Ford crash-landed at a Los Angeles golf course on Mar. 5, with Ford sustaining head injuries and cuts. Patrick Butler of the Los Angeles Fire Department said the patient, whom he did not identify, was "alert, conscious and breathing." and in "fair to moderate" condition after being transported to a local hospital. Ford's son Ben Ford, an L.A. chef, later tweeted that he was at the hospital with his father. "Dad is ok. Battered, but ok! He is every bit the man you would think he is. He is an incredibly strong man," he wrote. He added: "Thank you all for your thoughts and good vibes for my dad." Ford, 72, was piloting a World War II-era single-engine training plane when it crashed west of the airport shortly after it took off from Santa Monica Airport, a Federal Aviation Administration spokesperson said. The Star Wars and Raiders of the Lost Ark star is expected to recover fully from his injuries. - The Hollywood Reporter, 3/5/15...... Actor Sylvester Stallone reportedly broke up an unscripted fight on the set of his upcoming Rocky spin-off, Creed, on Mar. 1 when the film was shooting in Aston, Penn. Actor/boxer Tony Bellew, who plays a character called Pretty Ricky, reportedly left the ring in the middle of filming, and lunged at the actor portraying his corner coach in the movie, throwing punches at him. Stallone was among those who jumped in to break up the fight, and it is unclear what started the confrontation. In Creed, Stallone's Rocky Balboa is a trainer and mentor to the grandson of his former rival Apollo Creed. - WENN.com, 3/2/15...... Chris Rainbow, a singer whose credits include a string of hit albums with the Alan Parsons Project and a stint in Camel, has died. He was 68. "It was with great sadness that I read today of the passing of Chris Rainbow. He was an amazing talent and an integral part of the Project sound," Alan Parsons posted on his website. "[Keyboardist and co-writer] Eric [Woolfson] and I used to call him the 'One Man Beach Boys.' I will always remember his funny stories, his mimicking ability and his hilarious catch phrases. Sessions with him were always filled with laughter. I will miss him greatly," Parsons added. Rainbow began working with the Alan Parsons Project on 1979's Eve, and although he usually sang lead on only one song per album, he was frequently called upon to provide multitracked background vocals in the studio until Parsons dissolved the group after 1987's Gaudi. The cause of Rainbow's death has not been revealed at this point.
The first trailer for the new Brian Wilson biopic Love & Mercy with Paul Dano starring the Beach Boys leader has hit the Internet. John Cusack plays Wilson later in life, with Elizabeth Banks playing Wilson's wife Melinda Ledbetter, and Paul Giamatti as Dr. Eugene Landy, a scheming psychologist who pulled Wilson into his orbit during the '80s. According to the trailer, Love & Mercy will hit the big screen in June. In real life, Wilson is also working on a new album, No Pier Pressure, which is due in April. - Billboard, 2/26/15......

Aretha Franklin will be joining American Idol's live Motown-themed episodes in Detroit in early March as a guest menter, it was announced on Feb. 26. The shows, which will air on Mar 4 and 5, will have the cast whittled down to the top 16, performing at the Fillmore theater. The Queen of Soul will also perform on the show, having previously appeared on it via satellite during its season 12 finale. - Billboard, 2/26/15...... Led Zeppelin are on track to top the UK's Offical Album chart with their latest release, a deluxe reissue of their 1975 double-LP Physical Graffiti. Hitting stores on Feb. 23 to celebrate its 40th anniversary, Physical Graffiti has been remastered by Jimmy Page and features a bonus disc of seven previously unreleased tracks, which include rough mixes of the songs "In My Time Of Dying" and "Houses Of The Holy." Meanwhile in the US, Stevie Wonder has returned to the Top 40 of Billboard's Hot 200 albums chart following his Feb. 16 televised Grammy salute, Songs In the Key Of Life - An All-Star Grammy Salute. The greatest hits set zoomed back onto the Hot 200 with 11,000 units (up 205 percent), and it sold nearly 7,000 copies for the week (up 260 percent). Wonder's last appearance on the Top 40 was in November 2005 with his last studio LP, A Time to Love. - New Musical Express/Billboard, 2/26/15...... In other Billboard chart action, it appears rapper Drake is on the verge of breaking a record set by the Beatles 51 years ago with the Fab Four placed 14 songs simultaniously on Billboard's Hot 100 singles chart. With his surprise album If You're Reading This It's Too Late, which debut at No. 1 for the week of Feb. 28, Drake has charted 14 songs simultaneously on the chart, equaling the 14 titles that the Beatles placed on the Hot 100 dated April 11, 1964. - Billboard, 2/27/15...... In other Beatles-related news, Paul McCartney will be headlining the 2015 Firefly Music Festival in its fourth consecutive year at Dover, Del.'s International Speedway on June 18-21. General Admission passes go on sale March 2 via Firefly's official site, fireflyfestival.com. Meanwhile, Sir Paul's childhood home in Liverpool has sold for £150,000 at auction in Liverpool. Paul moved to the three-bedroom terraced house on Western Avenue with his parents at age four in 1947, and the family lived there for six years. The house was purchased for £50,000 more than its guide price by an anonymous bidder during an auction at the historic Cavern Club, which played host to some early Beatles gigs. "We are delighted to have sold such an iconic piece of The Beatles' and Liverpool's history," Andrew Brown, manager of Countrywide Property Auctions, said. Paul Beesley, a Beatles guide, says the house is important in Beatle lore because "it's where Paul spent his formative schoolboy years... He was exposed to music from an early age and his dad had a jazz band... Paul's first instrument was the trumpet." - NME, 2/27/15...... Elsewhere on the Fab Four front, a George Harrison memorial tree has been planted in a Los Angeles park to replace one that was killed by a beetle infestation in 2014. A yew pine honoring the late Beatles guitarist was planted on Feb. 25 in Griffith Park on what would have been Harrison's 72nd birthday. It was placed near the Griffith Observatory and replaces a Canary Island pine that was planted in 2004. A plaque near the tree site says it honors "a great humanitarian who touched the world as an artist, a musician and gardener." Harrison died in 2001. - AP, 2/26/15......
Yoko Ono, who recently celebrated her 82nd birthday by releasing two 10-inch vinyl records called "Antony & Yoko" and "Yoko Ono & John Zorn," has posted a letter on her website imaginepeace.com asking critics to "let me be free" and "please don't create another old person." "At my age I should be in a certain way. Please don't stop me being the way I am," Ono wrote. "I don't want to be old and sick like many others of my age. Please don't create another old person... Go to a classical concert, if you want to hear a "trained" voice. What I escaped from when I was very, very young. I created my own niche. If I tried to present you classic music it won't be what I created," she added. Ono's birthday also saw the release of a new book by Bob Gruen and Judy Denberg called See Hear Yoko. It includes black and white photos of the singer, as well as 25 years' worth of interviews. - NME, 2/24/15...... A UK court sentenced '70s glam-rock singer Gary Glitter to 16 years in prison on Feb. 27 after he was convicted of sexually abusing three young girls in the 1970s. The 70-year-old Glitter, whose real name is Paul Gadd, showed no response after the verdict was handed down. He had been found guilty earlier in February of one count of attempted rape, four counts of indecent assault and one count of sexual intercourse with a girl under the age of 13. Glitter was arrested in October 2012 under Operation Yewtree, the national investigation British police launched in the wake of a child abuse scandal surrounding the late BBC entertainer Jimmy Savile. Glitter is best known for the hit "Rock & Roll (Part 2)," but he fell into disgrace after being convicted on child abuse charges in Vietnam. - AP, 2/27/15......

In related news, an investigation of veteran English pop singer Cliff Richard relating to claims of sexual assault has "increased significantly in size," a British lawmaker said on Feb. 25. In Aug. 2014, police questioned the 74-year-old Richard and searched one of his homes after receiving what they called "an allegation of a sexual nature." Richard, a fixture on the British pop scene since the late 1950s, has not been arrested or charged. He recorded hit singles in the pre-Beatles era and has been popular ever since, receiving a knighthood in 1995. Richard issued a statement on Feb. 25 calling the allegations "absurd and untrue." "I have never, in my life, assaulted anyone and I remain confident that the truth will prevail," he said, adding that he had cooperated fully with police. - AP, 2/25/15...... Veteran country music singer Charley Pride will launch his first UK tour in three years on Apr. 29 at Manchester's Bridgewater Hall. Pride, one of the few African-American country musicians to experience massive-market commercial success in the country music industry and one of the few African-American singers to be inducted into the Grand Ole Opry, will also perform in London (5/2), Southend Cliffs (5/3), Birmingham (5/4) and Glasgow (5/6). - Noble PR, 2/25/15...... Classic Rock icons Whitesnake have announced they'll release their 12th studio album, The Purple Album, on May 19 via Fronteirs Music SRL. The Purple Album is a re-imagination of classic songs from frontman David Coverdale's time as the lead singer for Deep Purple's "Mark 3" and "Mark 4" studio albums. "It's a tribute. A homage. It's a huge thank you from me to Deep Purple for the opportunity I was given over 40 years ago," says Coverdale. "As I said to Richie [Blackmore], you guys set me on an incredible journey that continues today and I couldn't have asked for better teachers. The University of Deep Purple is an extraordinary, amazing school to learn from. We can't wait to play these songs in concert." Whitesnake will tour the US behind The Purple Album beginning on May 28 at the Quest Casino in Airway Heights, Wash. The will play 18 more American dates before wrapping on July 18 at the Star Plaza in Merrillville, Indiana. - Noble PR, 2/25/15...... Country musician and songwriter Bobby Emmons, who wrote hits for Waylon Jennings and George Strait and played on more than 100 chart hits as a session musician, died on Feb. 23 in a Nashville hospital, while being treated for an undisclosed illness. He was 72. The Mississippi-native was a mostly self-taught organ player and keyboardist who became a staple of the Memphis music scene and played on about 120 of chart hits between 1962 and 1972. Emmons' band's hit records included Elvis Presley's "Suspicious Minds," Dusty Springfield's "Son of a Preacher Man," Neil Diamond's "Sweet Caroline," Merrilee Rush's "Angel of the Morning," B.J. Thomas' "Hooked on a Feeling," Joe Tex's "I Gotcha," Bobby Womack's "Fly Me To The Moon," and many more. As a songwriter, he had a number of successful tunes to his credit as well, for acts including Waylon Jennings ("Luckenbach, Texas," "Women Do Know How to Carry On" and "Wurlitzer Prize") George Strait ("So Much Like My Dad"), Tanya Tucker ("Love Me Like You Used To") and B.J. Thomas ("Help Me Make It to My Rockin' Chair"). - Billboard, 2/27/15.....

Actor Leonard Nimoy, best known for his role as Mr. Spock in the Star Trek franchise, died at his home in the Bel Air neighborhood of Los Angeles on Feb. 27. He was 83. Mr. Nimoy was a heavy smoker earlier in his life, and his wife said his death was due to end-stage chronic obstructive pulmonary disease. The star had been open about his condition, and spoke publicly about it in 2014. "Just can't walk distances. Love my life, family, friends and followers," he wrote on Twitter a week after announcing his diagnosis. Mr. Nimoy portrayed Mr. Spock for 40 years, reprising the role in 1979's Star Trek: The Motion Picture, 2009's Star Trek and 2013's Star Trek Into Darkness. Aside from his work as Spock, Nimoy sat in the director's chair, helming 3 Men And A Baby and Star Trek films like The Search For Spock and The Voyage Home. He was also an accomplished voice actor, and can be heard in two episodes of The Simpsons, Atlantis: The Lost Empire, Transformers: The Movie, The Pagemaster, and dozens of other projects, including video games. More recently, he had a recurring role on the series, Fringe, as William Bell. Mr. Nimoy also released five albums via Dot Records, one of which borrowed from his days as Spock: Leonard Nimoy Presents Mr. Spock's Music From Outer Space. Mr. Nimoy had been hospitalized a few days before his death, and many of his former Star Trek co-stars, including George Takei, sent public well wishes. He had become active on Twitter in recent years, and wrote his last message on Feb. 23: "A life is like a garden. Perfect moments can be had, but not preserved, except in memory. LLAP" He is survived by his wife, two children from his first marriage to actress Sandra Zober, his stepson and grandchildren. - The Huffington Post, 2/27/15.
Cable news channel CNN announced on Feb. 22 it had picked up domestic broadcast rights to the recent Glen Campbell documentary, Glen Campbell: I'll Be Me. CNN says it will premiere the film in June, with an encore in November. Directed by James Keach, I'll Be Me was nominated for an Oscar for Best Original Song for "I'm Not Gonna Miss You," which was performed during the Feb. 22 Oscars ceremony by Tim McGraw and won a Grammy earlier in February for best country song. "This partnership will guarantee that millions of people will have the opportunity to see our movie and understand just how important it is to both raise awareness -- and find an end -- to Alzheimer's disease," said I'll Be Me producer Trevor Albert. Campbell, 78, was diagnosed with Alzheimer's four years ago and recently admitted to a long-term care facility in Nashville, and now his wife Kim says his condition has declined. "He has lost most of his ability to communicate, but he can say short phrases like, 'I love you,'" Kim says. "He likes to strum on the guitar a bit, and he still prays -- He's got a heart of gratitude and a positive attitude... He's cheerful and content." - The Hollywood Reporter/Billboard, 2/22/15......
The heirs of '70s reggae legend Bob Marley have scored a victory in the 9th Circuit Court of Appeals in their lawsuit against merchandisers who they say are confusing consumers about who was endorsing Marley T-shirts. Marley's heirs are behind a company called Fifty-Six Hope Road Music, which controls Marley's likeness for licensing endeavors. In 2008, Fifty-Six sued A.V.E.L.A. and others for using Marley photographs in merchandise sold at Target, Walmart and other large retailers. The company was ordered to pay more than 750,000 in profits in 2011, and an additional $300,000 in damages for interfering with the official licensing of Marley merchandise as well as attorney's fees. - Billboard, 2/20/15...... Fleetwood Mac's On With the Show tour has topped the Billboard Hot Tours chart for the week of Feb. 11-17, with shows at three arenas in Michigan, Quebec and Connecticut bringing in $3.8 million in sales from the veteran rock band's 2015 winter trek. The tour will continue its North American schedule of more than 80 concerts through April 14, wrapping in the Los Angeles market at the Forum in Inglewood. Fleetwood Mac will follow that with a two-night stand at London's O2 Arena on May 27. - Billboard, 2/20/15...... Brian Wilson has unveiled a new video for a song called "The Right Time" from his forthcoming LP No Pier Pressure. The clip was filmed in-studio during the track's recording and includes the song's lyrics. Cofounding BB member Al Jardine handles lead vocals, and the song also features a guitar contribution from early band member David Marks. The 13-track album is due for release on Apr. 7. - New Musical Express, 2/22/15......
Hall & Oates will premiere a their new live DVD Recorded Live from Dublin on Feb. 19 with a one-night-only theatrical screening on Feb. 19, with a DVD and Blu-ray release following on Mar. 31. The show was recorded at Dublin's Olympia Theatre, and Hall says there was "something about the room that was at that time very magical to me and very special." Hall & Oates have six spread-out live dates on their calendar for 2015, starting Feb. 26 in Bethlehem, Pa. Theater locations and other details for the screening of Recorded Live from Dublin can be found at FathomEvents.com. - Billboard, 2/18/15...... Longtime jazz musician Clark Terry has died at the age of 94. A native of St. Louis, Mr. Terry rose to fame as a sideman for two legends of swing/big band music, first performing with Count Basie between 1948-1951 and then Duke Ellington from 1951-1959, holding the distinction of being one of few who played in both bands. He made an even bigger impact in the 1960s as the first-ever African-American staff musician at NBC, where he spent 12 years as a featured horn player in NBC's The Tonight Show band. He released more than 80 albums as a bandleader and hundreds more as a sideman to jazz greats including Dizzy Gillespie, Charles Mingus, Clifford Brown, Milt Jackson and Quincy Jones. Mr. Terry, who was admitted into hospice care earlier in Febrary, also organized countless camps and clinics. "Teaching jazz allows me to play a part in making dreams come true for aspiring musicians," he posted on his website. - The Hollywood Reporter, 2/22/15.
Neil Young is teaming up with Supreme, a US clothing company known for skateboarding and street attire, to promote their clothing line. Young is featured in a new ad campaign for the 20-year-old streetwear company, who has partnered with the likes of Lou Reed and Shane McGowan in the past. Supreme are also selling a Neil Young T-shirt which is currently available on their website. - New Musical Express, 2/18/15......Alice Cooper has signed on to perform at the 2015 Rock in Rio festival in Rio De Janeiro, Brazil, this September with a backing back that will include Aerosmith's Joe Perry and actor Johnny Depp. The group will perform under the name Hollywood Vampires, which takes its name from infamous group of heavy-drinking rock stars that Cooper formed in the 1970s alongside John Lennon, Ringo Starr, Bernie Taupin, Harry Nilsson, Keith Moon and Micky Dolenz. Cooper has recently been serving as he opening act for veteran "hair band" Motley Crue, who are currently in the middle of an 18-month farewell tour that will mark the end of the group after 24 years. Cooper has offered to "kill them onstage" during their final gig on New Year's Eve with one of the infamous guillotines in his live shows. - NME, 2/15/15......
Van Morrison announced on Feb. 17 he'll releasing a new album, Duets: Re-Working the Catalogue, on Mar. 24 via RCA Records that sees the Celtic crooner returning to some of the songs he made famous with the help of classic and contemporary artists. Morrison will rework such tracks as "Wild Honey" with Joss Stone, "Some Peace of Mind" with Bobby Womack, "Higher Than the World" with George Benson, and "Irish Heartbeat" with Mark Knopfler. Recorded in Belfast and London over the past year, the 16-track album was produced by Morrison, Don Was and Bob Rock, and finds the rock icon "deliberately steering away from his more well-known classics." Duets's first single, a new version of 1990's "Real Real Gone" featuring Michael Bublé, is already available. Duets will be Morrison's follow-up to 2012's Born to Sing: Plan B. - Billboard, 2/17/15...... Paul McCartney gave a Valentine's Day present to fans in New York City on Feb. 14 when he performed a semi-private show in an Irving Plaza hall holding barely more than a thousand people for a $40 admission fee. Paul played a mix of Beatles and Wings favorites, including "Matchbox," "Eight Days a Week," "All My Loving," "I've Just Seen a Face," and "Jet," as well as a recent composition, the lovely minor-key ballad "My Valentine." The following day, Macca participated in an all-star afterparty jam for the 40th anniversary celebration of NBC's Saturday Night Live with such stars as Taylor Swift, Prince, Bill Murray, Martin Short and Dan Aykroyd, among others. The set notably included Swift's "Shake It Off" and the Beatles'"I Saw Her Standing There." The massive three and a half hour event included more than 100 guests, and became the most tweeted TV show in history. - The Hollywood Reporter/Billboard, 2/15/15...... In other Beatles-related news, it was announced on Feb. 16 that the historic Abbey Road Studios in northwest London are set for a multi-million pound renovation, in order to bring in more pop stars and also help with the creation of film scores. The studios will boast brand new, state-of-the-art equipment including a Dolby Atmos system, a surround sound system set to be used in the making of film soundtracks. The work is scheduled to be completed in 2016. - NME, 2/16/15...... Elsewhere on the Fab Four front, a new photo exhibit by Pattie Boyd, the former wife of George Harrison and Eric Clapton, went on display at the San Francisco Art Exchange on Feb. 17. Boyd, 69, took many photos of some of the era's biggest rock stars including Harrison, Clapton, and the Beatles during their 1968 visit to India. "I feel very lucky that I was part of that whole scene in the '60s and '70s," Boyd says. "I love ooking at the photographs because everyone was young, and they were so gorgeous to look at." Boyd was married to Harrison from 1966 to 1977 and Clapton from 1979 to 1989. The photos will remain on exhibit until Mar. 15. - CNN, 2/12/15...... Jimmy Page was honored with a Rock'N'Soul award during the New Musical Express Awards ceremony at London's O2 Academy Brixton on Feb. 17. Page was on hand to accept the award handed out by NME Best New Band honoree Royal Blood and give an acceptance speech. "Thanks so much for this award, NME. It's a real honour to get it, [but] as far as whatever I've managed to do in music, I've learned from records and my heroes. I'm only just passing on the baton. I got the music and passed it on. There it is, for everyone," the guitarist said. Page recently oversaw a remastered deluxe reissue of Led Zeppelin's 1975 double LP, Physical Graffiti. - NME, 2/18/15...... In other award show news, late Grateful Dead frontman Jerry Garcia will be among the class of 2015 inductees into the Songwriters Hall of Fame in June, it was announced on Feb. 18. The SHOF's 46th Annual Induction and Awards Dinner will take place at the Marriott Marquis in New York City. - AP/Billboard, 2/18/15......
'60s teen singer/songwriter Lesley Gore, known for such epic songs of teen angst including "It's My Party," "Judy's Turn to Cry" and "You Don't Own Me," died of lung cancer on Feb. 16 at New York-Presbyterian Hospital in Manhattan. She was 68. Brooklyn-born and New Jersey-raised, Gore was discovered by Quincy Jones as a teenager and signed to Mercury Records. Her other hits include "She's A Fool," "That's the Way Boys Are" and "Maybe I Know, and she co-wrote with her brother, Michael, the Academy Award-nominated "Out Here On My Own" from the film Fame. Gore also played Catwoman's sidekick in the cult '60s TV comedy Batman. She officially came out to the public when she hosted several episodes of the PBS series, In The Life, which dealt with gay and lesbian issues. During the 2012 presidential campaign, she turned "You Don't Own Me" into an online video public service announcement demanding reproductive rights, and had been working on a stage version of her life when she died. - AP, 2/16/15...... Radio, TV and voiceover performer Gary Owens, best known as the announcer on NBC's Rowan and Martin's Laugh-In from 1968 to 1973, died on Feb. 12 at his home in the Encino neighborhood of Los Angeles. He was 80. Mr. Owens, who had been diabetic since the age of 8, also lent his voice to more than 3,000 cartoons, providing the voice of cartoon character Space Ghost as well as Blue Falcon, Roger Ramjet, Powdered Toast Man and even Batman. Mr. Owens' possessed a baritone voice with impeccable nuanced timing, and he was equally adept at comedy or deadpan delivery. He was also the announcer on Sesame Street since its inception in 1969, and was one of the original contributors to PBS series The Electric Company. - Variety, 2/13/15.
Bob Dylan announced a 19-city US trek on Feb. 12 that begins on Apr. 10 in Atlantic City, N.J., and hitting other mid-sized markets including Baltimore (4/11), Richmond, Va. (4/12), Savannah, Ga. (4/14), Montgomery, Ala. (4/15), North Charlston, S.C. (4/17) and St. Augustine, Fla. (4/18). Dylan will wrap the tour in San Antonio, Tex., on May 7. Dylan's 36th studio album, Shadows in the Night, has moved 50,000 units in its first week of release, giving it the No. 1 spot on Billboard Top Rock Albums chart. Shadows also scored a No. 7 position on the Hot 200 albums chart, some 50 years after he first reached the Hot 200 Top 10 with Bringing It All Back Home on May 29, 1965. Meanwhile, ELO's 1976 hit "Evil Woman" benefited from Jeff Lynne's performance of the song on the Grammy Awards show on Feb. 8. The song soared on the Rock Digital Songs chart by 958 percent to 6,000 sold. The other track that the Jeff Lynne-led band performed, "Mr. Blue Sky" (from 1978), surged by 822 percent to 5,000. - Billboard, 2/12/15...... Jimmy Buffett has added a handful of summer dates to his 2015 Workin' 'n Playin' tour, which gets underway on Apr. 1 in Key West, Fla. Buffett and his Coral Reefer Band will play St. Louis, Bristol, Va., Cincinnati, and Chicago during June, before wrapping in Camden, N.J., on Aug. 20. Other dates include West Palm Beach, Fla., Orlando, Fla., Tampa, Fla., New Orleans and Houston, Tex. - Billboard, 2/13/15......

Neil Diamond will kick off a 63-date North American tour on Feb. 27 in Allentown, Pa., and is promising fans can expect to be treated to many of his biggest hits along with selections from his latest album, Melody Road. "There's always a lot of songs in a show people know," Diamond says. "I can't leave them out, so the shows get bigger and bigger. This show will probably have more songs in it than any show I've ever done because I don't want to take out 'I Am I Said' or 'Sweet Caroline' or 'Holly Holy.' And there are 15 or 20 like those, and I also want to make sure I do a fair share of the new songs and keep the audience involved in every way. It's going to have a lot of songs, and it's gonna be a big show." The 74-year-old singer added that he's also "anxious" to share newer songs from his last two Rick Rubin-produced LPs because they "work very well." Diamond will be on the road through May 31. - Billboard, 2/13/15...... '70s disco icon Giorgio Moroder will support current pop sensation Kylie Minogue on her 5-date Australian arena tour, which begins Mar. 14 at Perth Arena and will run through Mar. 21 at the Brisbane Entertainment Centre. Moroder, who has produced '70s stars including Donna Summer, David Bowie, Blondie and Freddie Mercury, will play a DJ set at each Kylie show on the tour. - Billboard, 2/13/15...... Former Genesis member Mike Rutherford has just released a memoir, The Living Years: The First Genesis Memoir, in the US after becoming a best-seller in his native Britain in 2014. The Living Years is dominated by Rutherford's life with Genesis, and he credits the book with helping to bring the five key members of the group together for group interview segments seen in the documentary Sum of the Parts that aired on Showtime (and the BBC) during October and was released on DVD in January. Rutherford says there's "nothing planned" for a Genesis reunion. "We've done an awful lot recently. But it's been nice, and I do treasure the fact that we're still sort of friends. That's good." Instead, his main focus now is his spinoff band Mike + The Mechanics, which he reactivated in 2010 with vocalists Tom Howard and Andrew Roachford and recorded a new album, The Road, that came out in 2011. Rutherford is bringing the group across the pond for its first North American tour since 1989, starting February 26-27 in Alexandria, Va., followed by a European trek during April and May. - Billboard, 2/12/15...... Paul McCartney's new collaboration with Kanye West and Rihanna, "FourFiveSeconds," has just topped Billboard's Top Hot R&B/Hip-Hop Songs chart, giving the former Beatle a new chart record: he now has the longest span between No. 1 songs in the history of that particular Billboard chart. McCartney first topped the chart in 1983 with "The Girl Is Mine," his duet with Michael Jackson, and now "FourFiveSeconds" gives him a 32-year span on the chart. The record was previously held by Ray Charles, for "Let's Go Get Stoned" in 1966 through 1990's "I'll Be Good To You." - Billboard, 2/12/15...... In other Beatles-related news, Yoko Ono will release two 10-inch vinyls on Feb. 18 to mark her 82nd birthday called "Antony & Yoko" and "Yoko Ono & John Zorn." On "Antony & Yoko," Ono and Antony Zorn perform a vocal duet over piano on song "I Love You Earth," while "Yoko Ono & John Zorn" features "intense and imaginative" improvisations on song "Blink" from Ono and John Zorn. Ono's birthday will also see the release of a new photo book by Bob Gruen and Judy Denberg called See Hear Yoko. It will include black and white photos of the singer, as well as 25 years' worth of interviews. Meanwhile, John Lennon's sister Julia Baird narrates a new documentary called Come Together which features a handful of the world's estimated 8,000 Beatles cover bands as they set out to pay homage to the most influential band of all time during the annual "International Beatleweek" in Liverpool. The film, which was released digitally on Feb. 3, takes place in a variety of Beatle-friendly haunts, including the famed Cavern Club, which launched the four mop-top Brits into international superstars. - New Musical Express/Billboard, 2/9/15......
Elsewhere on the Fab Four front, Ringo Starr has announced that his 18th studio album, Postcards From Paradise, will drop on Mar. 30. The 11-track album will feature original tracks from Ringo, with such guest contributors as Joe Walsh, Benmont Tench, Dave Stewart, Ann Marie Simpson, Richard Marx, Amy Keys, Peter Frampton, Nathan East and Glen Ballard. Starr will be inducted into the Rock & Roll Hall of Fame in Cleveland, Oh., in its "Award For Musical Excellence" category, on Apr. 18. - NME, 2/11/15...... Def Leppard has announced a 48-date summer concert tour with Styx and Tesla that will launch June 23 in Tampa, Fla., and run through Oct. 4 in Bismarck, N.D. "We've toured with both of these bands before," band frontman Joe Elliott says. "Styx is a great bunch of guys and as American as mom's apple pie all the way through. And we had Tesla on board when we did the Hysteria tour back in '87; they were out for at least six or seven months with us before they went off to do their own thing. So it'll be a great time on stage and backstage, I think." - Billboard, 2/12/15...... Eddie Van Halen traveled to Washington, D.C., on Feb. 12 to donate some of his instruments to the National Museum of American History and discuss making music and his innovative guitar and amp designs, some of which he holds patents on. Van Halen says he considers his most important innovation with his guitar was "combining a Gibson (guitar) with a Fender." "There was no Fender or a Stratocaster-style guitar with a humbucker in it," he says. "After that, every company on the planet made a guitar like that." Van Halen recently announced they will release a 25-track live album, its first with founding singer David Lee Roth, and it's waiting for a release date. - AP, 2/11/15...... Rolling Stones guitarist Ron Wood says the Stones are planning a summer tour of North America in 2015. "Yeah, we had a meeting in New York with the boys and we're gonna come [to] North America again in the summer," Wood says. Wood offered no details about when those dates will take place or where else the band might play during the year, but in 2014 fellow guitarist Keith Richards mentioned the possibility of South America. The North American tour, if it happens, would be the Stones' first North American dates in decades without saxophonist Bobby Keys, who died Dec. 2 after skipping the Australia and New Zealand dates due to his declining health. Meanwhile, Wood is prepping for the May release of a diary he wrote in 1965 about the year he spent playing in his first band, the Birds, titled How Can It Be? A Rock & Roll Diary, via Britain's Genesis Publications. The book replicates his handwritten pages and adds some new commentary and sketches. - Billboard, 2/11/15...... On Feb. 11 AC/DC announced formal plans for a late summer North American tour, named the Rock or Bust Tour (after their 2014 album). The 13-date trek will kick off on Aug. 22 in Foxboro, Mass., and hit venues in East Rutherford, N.J. (8/26), Montreal (8/31), Ottawa (9/3), Detroit (9/8), Toronto (9/10), Chicago (9/15), Vancouver, B.C. (9/22) and San Francisco (9/25) before wrapping in Los Angeles on Sept. 28. The tour will follow a string of European dates which begins on May 5 and runs through late July. The dates will include replacement drummer Chris Slade, who performed with the band on Feb. 8 at the Grammys. AC/DC last toured the world 2008 through 2010 on the Black Ice World Tour. - Billboard, 2/11/15......
Barry Manilow kicked off what he promises will be his "last big tour" on Feb. 11 in Omaha, Neb. The crooner's final tour will include 27 dates before wrapping up June 17 in his hometown of Brooklyn, N.Y. "It doesn't mean I'm retiring or anything. I'll do shows and I'll promote albums if I make any more, but no more big tours," Manilow says. "That's it. It's too much packing. It's 40 years -- more than that, really -- of packing and waiting for room service. People think it's glamorous, but glamorous is the last word I would use for this job. You don't see anything; you see the inside of your hotel room, you see the inside of a car, you see the inside of your dressing room and then you're gone. I haven't gone sightseeing, ever. It's a job." Manilow's One Last Time! Tour also coincides with the 40th anniversary of "Mandy," his first No. 1 hit and a song that launched a string of 16 top 10 hits between 1974 and 1981. "I'm trying to do as many of the well-known songs as I can, hardly any album cuts this time," he adds. - Billboard, 2/11/15...... Chic featuring Nile Rodgers have announced a March 2015 UK tour in support of "I'll Be There," their first single in 23 years. "I'll Be There" will be released on Mar. 20, coinciding with a UK tour, while their new album will be out later in 2015 after it was announced that they had signed to Warner Bros Records. The group will play London (3/20), Leeds (3/22), Glasgow (3/23), Manchester (3/24), Birmingham (3/25) and London (6/21). - New Musical Express, 2/9/15...... On Feb. 10 a federal appeals court revived a copyright lawsuit against Frankie Valli and fellow Four Seasons band member Robert Gaudio over "Jersey Boys," the popular musical about the band. Donna Corbello, the widow of Four Seasons band member Thomas DeVito, sued Valli and Gaudio in 2011 for copyright infringement, claiming the musical was based in part on an unpublished autobiography that her late husband ghost-wrote. DeVito maintains she is entitled to share in the profits from the musical's success. Daniel Mayeda, an attorney for Valli and Gaudio, said he was disappointed in the ruling, but he had not yet decided whether he would appeal. Corbello is also suing DeVito. The 9th U.S. Circuit Court of Appeals ruled that DeVito had transferred his copyright in the autobiography to Valli and Gaudio, and therefore had to account to Corbello for any profits he obtained from it. - AP, 2/10/15...... It has come to light that last November Donny Osmond personally called a lifelong fan who is dying of cancer and was in hospice care until her impending death. The woman, unable to walk and ravaged by brain cancer, was in her mid 50's and a loyal fan of Osmond's. The woman's husband, not knowing how to get in touch with Osmond, or knowing anyone in show business at all, sent a message through Osmond's website, basically a "Hail Mary" pass, explaining the situation and that there wasn't much time, and asked if there was some way for the busy entertainer to please get in touch with his wife and provide a few words of cheer. Four days later, the entertainer personally called the woman to ask how she was doing and thank her for her support all these years.......
In other '70s teen heartthrob news, David Cassidy filed for bankruptcy protection on Feb. 11. Cassidy, 64, reportedly owes hundreds of thousands to creditors, with debts to companies such as Wells Fargo ($292,598), American Express ($21,952), and Citi ($17,150). Cassidy's financial troubles are in addition to his brushes with the law recently for drunk driving arrests. He was arrested for DUI for the third time in Jan. 2014, after having been previously arrested for drunk driving in Aug. 2013 and Nov. 2010. In Feb. 2014, Cassidy's wife Sue filed for divorce after 23 years of marriage. "This has been looming for some time," Sue told TMZ.com of the breakup. "I am truly heartbroken that our marriage is ending." - US Weekly, 2/12/15...... Joe Maudlin, the bassist for Buddy Holly and the Crickets, died on the morning of Feb. 7 in Nashville. He was 74. The Lubbock, Tex.-born Maudlin replaced Crickets bassist Larry Welborn in 1957, and over the next two years the band scored a string of Top 10 pop hits, including "That'll Be the Day," "Maybe Baby," "Oh Boy!," "Rave On" and "Heartbeat." Holly's dream came to an end on Feb. 3, 1959 when he, Richie Valens and J.P. "The Big Bopper" Richardson were killed in a light plane accident outside of Clear Lake, Iowa. Mauldin left the Crickets in 1965 and moved into sound engineering, doing much of his work at Gold Star Studios in Los Angeles. He also occasionally reunited with drummer Jerry Allison as the Crickets over the decades. The Crickets, including Mauldin, were inducted into the Rock and Roll Hall of Fame in 2012 in a special committee vote that was meant to right the mistakes made in the past of inducting lead singers without their backing bands. He is also a member of the West Texas Walk of Fame in Lubbock and the Musicians Hall of Fame in Nashville. 2/8/15...... Actress Lizabeth Scott, whose sultry looks and smoky voice led many a man astray in 1940s and '50s film noir, died of congestive heart failure on Jan. 31 at Cedars-Sinai Medical Center in Los Angeles. She was 92. Scott aspired to be a stage actress but was stereotyped as the femme fatale in the hard-boiled, film noir world of crime, tough talk and dark secrets. - L.A. Times, 2/2/15.


One night in the Seventies, music-biz executive Russ Regan had a strange dream. "I saw Japanese planes flying ot Pearl Harbor with 'Here Comes the Sun" playing," he says. "I thought, 'Wow.'" That vision paved the way for one of the oddest rock movies ever, All This and World War II, which paired covers of Beatles songs with footage from newsreels and movies: Tina Turner singing "Come Together" to images of Japanese soldiers, Rod Stewart doing "Get Back" to marching Nazi troops, the Bee Gees' "Golden Slumbers" to the bombing of London. "It was sometimes a bit of a reach," admits director Susan Winslow, "but there had to be some connection." The movie -- a flop when it was released in 1976 -- remains in the can, but its soundtrack (which also includes Fab Four remakes by Elton John, Keith Moon, Bryan Ferry and more) has just been reissued by Culture Factory USA. "The interpretations are compelling," says the label's Rory MacPherson. Regan, who's still proud of the project, knows it remains controversial: "At the time, I said, 'There might be a lot of people out there who don't understand what we're doing here,' and I was right. But there will never be anything like it. It's one of the first music videos." - Rolling Stone, 2/12/15.
John Lennon's son Sean Lennon is being sued by the parents of actress Marisa Tomei who claim the roots from a tree in the yard of his Manhattan brownstone are destroying their Greenwich Village home on West 13th Street. Gary and Addie Tomei say they contacted Lennon a year ago about removing the 60-foot-high ailanthus tree, which they say has warped their foundation and compromised basement walls, but he is "always traveling" and never responded. Now the Tomeis have filed a $10 million lawsuit against the musician. Lennon purchased his home six years ago for $9.5 million. He has focused on remodeling the ritzy residence since then and has yet to respond to this lawsuit, though his lawyer says he was shocked when he learned just how much the Tomeis are looking for in damages. The ailanthus is an invasive tree species that was introduced to the United States through China and grows new roots constantly as it tries to steal from the supply of other plants. - The Daily Mail UK, 2/4/15......

Van Halen announced on Feb. 7 that they will release their first concert album with original vocalist David Lee Roth. The 25-track Tokyo Dome Live in Concert was recorded on June 21, 2013, in Japan and will drop as a 2-CD set, a 4-LP set on 180-gram vinyl, and digitally. Highlights include such hits as their Roy Orbison cover "(Oh) Pretty Woman," "Hot for Teacher," and the finale, "Jump," along with such rarities as "Ice Cream Man" and "Hear About It Later." In 1993, the band released their first live set, Right Here, Right Now with replacement singer Sammy Hagar. VH also announced they will release newly remastered editions of their 1978 eponymous debut album and 1984's 1984 on the same day as the live album. Re-releases of the Roth-era records Diver Down, Women and Children First, Van Halen II and Fair Warning will drop at a later date. The San Francisco-based band has sold over 80 million albums since forming in 1972. - Billboard, 2/7/15...... After a two-week trial, a British jury on Feb. 5 convicted former glam rock singer Gary Glitter of a string of sex crimes against three young girls in the 1970s. Glitter, 70, was found guilty of one count of attempted rape, four counts of indecent assault, and one count of sexual intercourse with a girl under the age of 13. Det. Chief Insp. Michael Orchard said that Glitter, whose real name is Paul Gadd, "has shown himself to be a habitual sexual predator who took advantage of the star status afforded to him by targeting young girls who trusted him and were in awe of his fame" and that Glitter's lack of remorse and defense that the victims were lying makes his crimes all the more indefensible." Glitter reportedly blew kisses to a public gallery full of reporters as he was remanded in custody to await sentencing on Feb. 27. The maximum sentence in Britain for unlawful sex with a minor is life imprisonment. Best known for Rock & Roll (Part 2)," a hit in both the U.S. and Britain, Glitter fell into disgrace after being convicted and imprisoned on child abuse charges in Vietnam. - AP, 2/5/15...... In related news, folk singer Roy Harper, a hugely influential musician during the '70s who Provided lead vocals on Pink Floyd's 1975 track "Have a Cigar," while Led Zeppelin named their 1970 track "Hats Off to (Roy) Harper" in his honor, was acquitted of two sex offenses in Worcester on Feb. 5. The jury deliberated for over 13 hours over two indecent assault charges one of assaulting a 16-year-old girl in 1980 as well as an 11-year-old in the mid-1970s. It failed to come to a majority verdict on two more accounts of indecent assault as well as two of indecency with a child, and one of sex with a child. Harper released his debut album, Sophisticated Beggar, in 1966, and released his 22nd album, Man and Myth, in September 2014. - New Musical Express, 2/6/15...... Journey guitarist Neal Schon filed a federal lawsuit against the city of San Francisco on Feb. 6, alleging the city overcharged him to use the Palace of Fine Arts for his lavish Dec. 2013 wedding to former reality TV star Michaele Salahi of Real Housewives of D.C. Schon's suit claims San Francisco officials overcharged him for use of the venue and an adjacent building after learning the wedding would be broadcast as a pay-per-view television show. Schon, who says he initially agreed to pay $58,000 to use the facilities and that city officials unfairly hiked the cost of the permit less than a week before the wedding, is seeking unspecified damages. City officials have yet to respond to the lawsuit. - AP, 2/6/15......

Bob Dylan delivered a bold and lenthy 40-minute speech at the annual MusiCares gala at the Los Angeles Convention center on Feb. 6, where he was honored as MusiCares Person of the Year. After being introduced by former president Jimmy Carter, who praised the musician for his words that "are more precise... and permanent than anything said by a president of the United States," Dylan admitted that "right from the start, my songs were divisive," and named several artists who supported him early in his career, including songwriter Doc Pomus, Sun Records label owner Sam Phillips, and country stars Buck Owens and Kris Kristofferson. He also expressed appreciation for former Columbia Records president John Hammond, who signed him to the label, and those artists who have covered his songs, including Peter, Paul & Mary, the Turtles, the Byrds, Sonny and Cher, Jimi Hendrix, Johnny Cash and Joan Baez. Such artists as Beck, Jackson Browne, John Mellencamp, Tom Jones, Jack White, Bonnie Raitt, Bruce Springsteen, Neil Young and Sheryl Crow performed some of Dylan's most famous songs, and the audience included Lady Gaga, Tony Bennett, Jeff Bridges, Ric Ocasek, Mickie Hart and John Densmore. The event raised a record-breaking $7 million for the MusiCares charity that assists musicians in need. Dylan released his latest album, the Frank Sinatra covers LP Shadows in the Night, on Feb. 3. - Billboard, 2/7/15...... In related news, former Arista Records president Clive Davis was among those honored at the 46th NAACP Image Awards in Los Angeles on Feb. 6. Davis, who nurtured the careers of artists including Whitney Houston, Aretha Franklin and Alicia Keys, received the Vanguard Award, which recognizes work that increases understanding of racial and social issues. Davis said he was proud to be honored for his efforts to help black artists reach their full potential. - Billboard, 2/7/15...... Guitarist Brian May of Queen is apparently considering running as an independent member of the British Parliament in the general election. His agent, Phil Symes, says the 67-year-old musician is "frustrated at a system that he sees as failing the electorate," and that he could run under his Common Decency project banner -- which aims "to re-establish common decency in our lives, work and Parliament." May has previously said CD aims to "get rid of the current government" and the MPs who were in Parliament for reasons other than "representing our interests." May, who has also been active in campaigning for animal rights including protesting the country's annual badger cull and the Tories' attempts to bring back fox hunting, is currently touring Europe with Queen. - New Musical Express, 2/4/15...... Heartland prog-rockers Kansas premiered their new documentary Miracles Out of Nowhere on Feb. 2 at the Santa Barbara International Film Festival. The film traces Kansas's rise from a local band in Topeka to an unlikely deal with the late Don Kirshner's record company and international stardom with enduring hits such as "Carry On Wayward Son" and "Dust in the Wind. The Charley Randazzo-directed documentary deals with the first six years and five albums in the group's history, and Kansas will release an accompanying Miracles Out of Nowhere DVD/CD on Mar. 24. - Billboard, 2/5/15......

During a listening playback for the remastered companion disc to the upcoming Led Zeppelin reissue Physical Graffiti, Jimmy Page hinted that he will return to live performing, saying he's "getting match fit" to perform again and that he's currently "warming up on the touchlines." "How it starts off is that you have to play guitar and get match fit, so currently I'm sort of in the process of doing that but I'm also in process of doing this [reissue series] too," Page said. "[Live shows] would more or less be closer to the end of the year rather than next month. But you know, I'm definitely warming up on the touchlines, let's put it that way," he added. The guitarist's latest comment follow reports in Sept. 2014 that Page expressed a desire to start a new group to play career-spanning tracks from his former band. Page also stated that he's not holding anything back" when clearing the vaults for the current reissue series, adding that he "still has a few surprises to come." The Physical Graffiti re-release, out Feb. 24, follows similar reissues in 2014 of the band's first three albums, as well as Led Zeppelin IV and Houses Of The Holy. - NME, 2/3/15...... The US premiere of Love & Mercy, the biography of Brian Wilson as founder of the Beach Boys and during his dark years under the care of Eugene Landy; a film on former Doors and Ramones manager Danny Fields; and a rarely seen film focused on Leon Russell's Oklahoma years in the early 1970s are among the selections this year at the South by Southwest Film Conference and Festival. The 2015 SXSW Festival is set for March 13-21 in Austin, Tex. - Billboard, 2/3/15...... In a recent interview with the California radio show Frame, Neil Young said their was no legitimate reason for music lovers to buy vinyl in 2015, and that vinyl is "nothing but a fashion statement" because "all new products on vinyl are actually CD masters." "A lot of people that buy vinyl today don't realise that they're listening to CD masters on vinyl and that's because the record companies have figured out that people want vinyl," said Young, who launched his own Pono digital music player earlier in the year. "And they're only making CD masters in digital, so all the new products that come out on vinyl are actually CDs on vinyl, which is really nothing but a fashion statement." In the US, the vinyl format saw a 49 per cent increase in 2014, with almost 8 million sales. In the UK, vinyl sales passed the one million mark in 2014 for the first time since 1997. Young's Pono offers high-quality audio and is capable of storing up to 2,000 high resolution songs. "(Pono) doesn't create an analog sound; it creates the best digital sound. It's capable of creating the best sounds that people can create in the digital realm in the recording studios," Young said. - NME, 2/3/15...... After former AC/DC drummer Chris Slade was spotted with the band during preparations for their upcoming appearance on the Grammy Awards, their are rumours that Slade may be rejoining the band, at least temporarily. Slade is rumoured to be standing in for estranged drummer Phil Rudd, who is at home in New Zealand awaiting trial on on charges of threatening to kill and possession of methamphetamine and cannabis, for the band's performance at the annual awards ceremony on Feb. 8. Slade was also photographed alongside the rest of the band at a charity signing event on Feb. 6 in Los Angeles. Slade was a member of AC/DC between 1989-1994 and played on the album The Razor's Edge. He was replaced by returning drummer Phil Rudd. In January, AC/DC said they have yet to "resolve" whether Rudd is still a member of AC/DC, and suggested Rudd would not performing on the 2015 tour. On Feb. 5, Rudd's appearance in court in New Zealand to face his charges was delayed until April due to a change in lawyers. He was due to appear in the Tauranga District Court on Feb. 10. - NME, 2/7/15...... "Orphan," the first single from Toto's upcoming album Toto XIV, is available to view now on YouTube. Toto XIV will hit stores in North America on Mar. 24, and a day earlier in the UK. The album will be released on CD, with a Deluxe Edition available featuring a "Making Of" documentary on DVD, as well as a 2-LP vinyl set. - Noble PR, 2/6/15......
A UK paper is reporting that a local Santa Barbara, Calif., businessman has bid $40 million for Michael Jackson's Neverland Ranch with the intent to transform it into a place where young victims of sexual abuse can seek help. "His goal is for the place to be used to help children in a serene setting recover from the trauma of sex abuse," a source said. The California property is up for sale by the hedge fund that currently owns it, and proposals for using the 2,700 acre property are also said to include a shrine to the late pop star, who died in 2009, and a state park. Jackson was previously accused of child sexual abuse charges but was acquitted in 2005. He lived in the sprawling property in Santa Barbara County, Calif., from 1988 until his death. In 2014, fresh allegations of child abuse were made against Jackson, five years after his death. - NME, 2/3/15...... The children and wife of late actor and comedian Robin Williams have gone to court in a fight over his estate. In papers filed in December in San Francisco Superior Court, Williams' wife, Susan, says some of the late actor's personal items were taken without her permission and asks the court to exclude the contents of the Tiburon home that she shared with Williams from the jewelry, memorabilia and other items Williams said the children should have. The children, Zachary, Zelda and Cody, counter that Susan Williams is "adding insult to a terrible injury" by trying to change the trust agreement and rob them of the late actor's clothing and other personal items. Williams died at his Tiburon home in August. The coroner ruled his death a suicide that resulted from asphyxia caused by hanging. - AP, 2/2/15...... R&B singer/songwriter Don Covay, who wrote songs popularized by Aretha Franklin ("Chain of Fools"), the Rolling Stones ("Mercy Mercy") and Little Richard, died in his sleep on the morning of Jan. 31 after a two-decade long battle with debilitating illness resulting from a massive stroke in 1992. His age was widely reported as 76 at his death, however, Eurweb.com cites Covay's publicist saying he was 78. Through the 1960s, Covay worked as a musician and songwriter, including a job with the famed Brill Building in New York that included credits on hits such as Solomon Burke's "I'm Hanging Up My Heart for You," Gladys Knight & the Pips' "Letter Full of Tears" and Wilson Pickett's first single on Atlantic "I'm Gonna Cry." In 2000, Covay released his final album, Adlib, which featured contributions by Paul Rodgers, Wilson Pickett and Paul Shaffer, among others. - Billboard, 2/3/15.