| | |
| --- | --- |
| Favorite Seventies Artists In The News | |



Bringing you the Web's best '70s music & culture news since 1997!

Monday, July 17, 2017
The first of the Eagles' "Classic West/East" summer festivals was held at Dodger Stadium in Los Angeles on July 15, with special guests Bob Seger, Vince Gill and late Eagles member Glenn Frey's son Deacon Frey helping the iconic '70s band through its two-and-a-half-hour set. The Eagles started their show as they had so many times before: standing shoulder-to-shoulder with a beautifully blended a cappella version of "Seven Bridges Road." Guitarist Joe Walsh then announced "We are the Eagles from Los Angeles," as if the band needed an intro, then said: "We're back, and we're back for our family, and you are part of our family. This one's for you, Glenn. You're in our hearts, and the music goes on. Let's give a warm Eagles family welcome to Deacon Frey." Frey and Gill traded off lead vocal duties on several of Glenn's biggest hits, including "Peaceful Easy Feeling," "Already Gone," "Lyin' Eyes," "Tequila Sunrise," "Take It to the Limit" and "New Kid in Town." Bob Seger, who met Frey as a backup singer in the 1960s in their native Detroit, surprised the crowd to perform a song he co-wrote with the band, 1979's "Heartache Tonight." "This is for Glenn!" Seger hollered after Henley introduced him as "one of the most beloved figures in American rock and roll music." The 23-song set also included "One of These Nights," "Life in the Fast Lane" and a two-part encore, "Hotel California" and "Desperado." Also performing on day one of the Classic West was Steely Dan, with longtime associate Larry Carlton filling in for guitarist Walter Becker, who fell ill before the show. Day two of the Classic West fest, held the following evening, featured performances by Fleetwood Mac, Journey and Earth, Wind & Fire. The Eagles will also headline the Classic East shows, set for July 29-30 at New York's Citi Field. - Billboard, 7/16/17......
The Doobie Brothers member John McFee, who was also once a member of the San Francisco band Clover which is best known as Elvis Costello's band on his 1977 debut album My Aim Is True and for also featuring Huey Lewis and several members of Lewis' future band, has announced he is re-recording songs from both of Clover's late '70s albums with help from his former bandmates as well as Costello. "It's cool for me. It's something I've always wanted to do," the multi-instrumentalist says. "We had done two albums for the Fantasy label that we were never happy with because we were too young to really know how to make records, and Fantasy assigned a producer to work with us who was a brilliant guy and a nice person and fun to work with but had never produced a record before. We felt like we had some good songs, some good ideas, but we weren't happy with the records. So this is a chance to do it again." Meanwhile, the Doobies are currently on tour with Chicago for the summer, and the group has also been in the studio starting work on a new album -- its first since the country-flavored Southbound in 2014. The group has recorded four songs so far -- two written by Tom Johnston, two by Pat Simmons -- with current keyboardist Bill Payne from Little Feat on board. "We're looking to get a new project going and hopefully get it out probably some time early next year," McFee says. "It sounds kinda like the Doobie Brothers; what's cool is from the inside sometimes it's hard to always judge exactly what's going on and everything, but I know that our family and stuff, when they heard it they went, 'Wow, this really sounds like classic Doobies.'" The Doobies also participated in the aforementioned Classic West concert in L.A. on July 15, and will play a Classic East show on July 29 in New York. - Billboard, 7/14/17...... The inaugural Loudwire Music Awards, sponsored by the hard rock/heavy metal website Loudwire.com, will take place on Oct. 24 at the Novo Theater in Los Angeles and pay tribute to Black Sabbath guitarist Toni Iommi. Iommi will be honored with the Courage Award, which recognizes both his musical output and his bravery in his battle with cancer. The guitarist was diagnosed with non-Hodgkin's lymphoma in 2011, and is currently in remission. Going forward, the award will be called the Iommi and presented to future generations of courageous artists. Iommi's hand also served as the original mold for the official Hand of Doom trophy that will be presented to all winners and honorees. "Of all the funny things that I've done in my life, this was another one. I was asked if I would do a mold of my hand so that they could make it into an award," says Iommi. "I was very honored." Visitors to the Loudwire.com site will be able to vote for several award categories, including album and song of the year, beginning Aug. 15. - Billboard, 7/13/17......
Poco founding member Rusty Young is preparing the release of his first ever solo album, Waitin' For the Sun, which includes a track called "My Friend" that pays tribute to his Poco bandmates. "That's about the band and 50 years and just talking to the guys that have been in that band," Young says about the track, which features Poco alumni Richie Furay and Timothy B. Schmit on backing vocals. "It's just an overview of the whole thing, looking back on this last 50 years -- not just for me, but for all of us. The guys have all done really well... We've been down a long road together, so I want to write about that." Waitin' For The Sun, due out Sept. 15, was produced by longtime Poco bassist Jack Sundrud and recorded in Nashville. Other members of Poco, including Jim Messina and George Grantham, also appear on the set. Young has also announced he'll be touring behind the album, as well as continuing to play Poco shows -- with details of a 50th anniversary Poco celebration to be announced soon. - Billboard, 7/14/17...... A former roadie who used to tour with Queen in the 1980s has revealed to the UK paper The Guardian that there is "other material Queen recorded with Bowie that never got released" and he was there in the studio when it happened. In June, Queen guitarist Brian May hinted that there were leftover tracks from their time in the studio around their 1981 collaboration "Under Pressure," saying "not all of what we did in those sessions has ever come to light, so there's a thought." Now roadie Peter Hince says that "they performed some original songs they did together and also covers... They were just jamming in the studio and it all got recorded -- 'All the Young Dudes', 'All the Way from Memphis' and various rock classics." Hince continued: "There's stuff with Freddie and David singing together -- proper full-length rock'n'roll tracks. Raw, but good." Queen, with Adam Lambert filling in for late frontman Freddie Mercury, will kick off a fall tour of the UK on Nov. 25 in Dublin. Meanwhile, Queen has posted on its official website that a long-in-the-works biopic of the band is "finally happening." Queen's Roger Taylor and Brian May, who are serving as executive music producers, said that Mr. Robot actor Rami Malek, who has been cast as Mercury, "has great presence and he's utterly dedicated to the project.... He's completely living and breathing Freddie already, which is wonderful." Director Bryan Singer will begin pre-production in late July, and principal photography will start in London as soon as mid-September. - New Musical Express/Stereogum.com, 7/14/17......
John Lennon's customized 1964 Rolls-Royce Phantom V, which is currently on display in the province of British Columbia, will return to the U.K. later in July for public display to help celebrate the 50th anniversary re-release of the Sgt. Pepper's Lonely Hearts Club Band album. It will be part of an automotive design exhibition "The Great Eight Phantoms" coordinated by Rolls-Royce and Bonham's auction house, to celebrate the unveiling of Rolls-Royce's latest flagship, the Phantom VIII. It will join stellar examples of the unbroken series of Phantom automobiles dating back to the mid-1920s, the longest running model name in automotive history. Lennon bought the 6,600 lb. luxury car in Dec. 1964, and it was in this vehicle that the Beatles visited Buckingham Palace in 1965 to receive their Member of the Most Excellent Order of the British Empire (MBE) medals from Queen Elizabeth II. In 1967, the car was given a psychedelic paint job which included colorful bursts and swirls inspired by Romany gypsy caravan designs, as well as the zodiac. Lennon took the car to Buckingham Palace again in 1969, when he publicly returned his MBE to the Queen in protest over the British military's involvement in the civil war in Nigera and support of the American war in Vietnam. Lennon brought the car to the U.S. in 1970 and loaned it out to other stars including Bob Dylan and the Rolling Stones, but tax issues caused him to donate it to the Cooper Hewitt Museum of Design for an exhibition. It was sold at auction in 1985, some years after his death, to the Canadian entrepreneur Jimmy Pattison, for $2.3 million. Pattison ran the chain of Ripley's Believe it or Not museums and displayed it there as the World's Most Expensive Car. He later donated it to the province of British Columbia for display. - Billboard, 7/12/17...... Country music legend Loretta Lynn, who was was hospitalized in May after she suffered a stroke, has announced she is canceling her summer tour and postponing a new album as she recovers from her illness. "My new album, Wouldn't It Be Great, was originally scheduled to come in August this year. I now want to wait to release it next year because this record is so special for me," Lynn said in a statement. "I'm just letting everybody know that Willie [Nelson] ain't dead yet and neither am I, and I can't wait to see all of you on the road!" - Stereogum.com, 7/12/17......
'70s reggae legend Jimmy Cliff has premiered the video for "Life," his latest single. Shot in his native Kingston, Jamaica, the video includes residents of different ages singing, playing dominoes and celebrating "Life" with the ever-youthful Cliff. "Shooting the 'Life' video there was like walking back in time, I grew up in west Kingston and many of the producers from back when I started out were around those areas," Cliff says. "Going back there now, everybody knew me, everybody put their best into the video so there was a lot of excitement and I really felt great shooting the video there," he added. "Life" is taken from Cliff's forthcoming album, which he describes as "socio-political, inspirational or about relationships." "The album actually reminds me of The Harder They Come because these are the kinds of songs you either need to write a movie to or find a movie for," says Zoe K. Espitia of Zojak Worldwide Records. "I have never heard anything like it." - Billboard, 7/12/17...... A rare collection of unreleased Michael Jackson songs are set to be auctioned in a public sale of rock and pop memorabilia starting July 19. Jackson's unreleased songs, which are said to be of "master quality," will be part of the Gotta Have Rock and Roll online sale, which will also include items from Nirvana's Kurt Cobain, Beyonc, the Rolling Stones and U2. Lot #236 ("Michael Jackson Personally Owned Unreleased Last Album") promises that all the tracks are "master quality" and while the first three songs ("Monster," "Breaking News" and "Stay") have been released before with different mixes on the 2010 posthumous album Michael, the other nine songs are reported to be previously unreleased. According to Rolling Stone, organizers said they expect the final bid to potentially reach $1 million, though the owner will not have rights to the songs and cannot distribute or reproduce them. Other Jackson items in the auction include a stage worn and signed "Smooth Criminal" white fedora, an MJ-worn Trump Plaza baseball hat, one of the singer's teddy bears, his Star Wars sleeping bag, a "Best Daddy in the World" Oscar statuette gifted to MJ from his children, and a pair of the singer's worn colorful boxer shorts. - Rolling Stone, 7/12/17...... Actor Mark Hamill and his fellow late Star Wars cast member Carrie Fisher were named as Disney Legends during a ceremony on July 14 at the company's biannual fan convention, the D23 Expo in Anaheim, Calif. "I wish Carrie were here," Hamill said as he accepted the award. "She would be making me laugh and be off camera extending her middle finger -- one of her favorite gestures. But, she would also want us to be having a good time and not be sad." Hamill, 65, reprises his role as Luke Skywalker in Star Wars: The Last Jedi, which will be released December. Fisher also appears in the film as Skywalker's sister, Leia Organa, a princess-turned-general. Fisher died unexpectedly in December 2016. - AP, 7/15/17......

Martin Landau, the chameleon-like actor who gained fame as the crafty master of disguise in the 1960s TV show Mission: Impossible and later capped his long and versatile career with an Oscar for his poignant portrayal of aging horror movie star Bela Lugosi in 1994's Ed Wood, died on July 15 of unexpected complications during a short stay at UCLA Medical Center. He was 89. Mission: Impossible, which also starred Mr. Landau's wife, Barbara Bain, became an immediate hit upon its debut in 1966. It remained on the air until 1973, but Mr. Landau and Bain left at the end of the show's third season amid a financial dispute with the producers. The pair later starred in the British-made sci-fi series Space: 1999 from 1975 to 1977. Born in New York, Mr. Landau studied drawing at the Pratt Institute in Brooklyn and worked for a time as a New York Daily News cartoonist before switching careers at age 22. He had dabbled in acting before the switch, making his stage debut in 1951 at a Maine summer theatre in "Detective Story" and off-Broadway in "First Love." On Broadway, Mr. Landau won praise for his work in "Middle of the Night," which starred Edward G. Robinson. He toured with the play until it reached Los Angeles, where he began his film career. His big screen credits also include Cleopatra (1963), The Greatest Story Ever Told (1965), The Hallelujah Trail (1965), and Nevada Smith (1966). On TV, he appeared in episodes of The Twilight Zone, The Untouchables, Bonanza, Gunsmoke, Maverick, Wanted: Dead or Alive, Wagon Train, I Spy and The Man From U.N.C.L.E. Mr. Landau and Bain had two daughters, Susan and Juliet. They divorced in 1993. - AP, 7/16/17...... Director George Romero, known as the "Father of the Zombie film," died on July 16 after a battle with lung cancer. He was 77. The Pittsburgh-born Romero made the 1968 cult classic Night of the Living Dead for $114,000, thus spawning an unrelenting parade of zombie movies and TV shows. His 1978 sequel Dawn of the Dead was made for $1.5 million and grossed $55 million, and he followed that by writing and directing Day of the Dead (1985), Land of the Dead (2005), Diary of the Dead (2007) and Survival of the Dead (2009), a decomposing body of work that earned him the nickname Father of the Zombie Film. Night of the Living Dead, the story of seven strangers trapped in a farmhouse besieged by a lynch-mob posse of staggering zombies, premiered at the Fulton Theater in Pittsburgh on Oct. 1, 1968, and quickly caught on as a staple of midnight screenings around the country. But most of the profits eluded the investors because of a mistake by the distributor. "We lost the copyright on the film because we put it on the title," Romero said. "Our title was Night of the Flesh Eaters; they changed it to Night of the Living Dead." Glimpses of the man himself can be seen in many of his films, and he had a cameo as an FBI agent in Jonathan Demme's The Silence of the Lambs (1991). Thanks to Romero, Pittsburgh has been called the "Zombie Capital of the World" and each year hosts an event called Zombie Fest, complete with a brain-eating contest. - The Hollywood Reporter, 7/17/17.
Wednesday, July 12, 2017
Jury selection and opening statements took place on July 11 in Los Angeles in the trial pitting Michael Jackson's company against Jackson's Thriller producer Quincy Jones. Two men and 10 women were chosen to decide how credit and money should be split for posthumous revenue as part of a royalty dispute between the legendary producer and the King of Pop's business. The fight began in 2013 when Jones sued Sony Entertainment and MJJ Productions, a song company controlled by Jackson's estate, claiming master recordings he produced were wrongfully edited and remixed to deprive him of backend profit participation. Jones also contends a 2009 joint venture between MJJ and Sony should have increased his royalties share, but didn't. The works at issue include songs from Off the Wall, Thriller and Bad and the This Is It film and soundtrack album, among others. Jones' attorney Mike McKool said two producer agreements, from 1978 and 1985, specified that Jones' royalty would come from Jackson's share of profits from their works -- and that any changes to the rate the performer received would be reflected in the producer's pay too. MJJ attorney Zia Modabber argued that Jackson wasn't obligated to tell Jones about royalty increases, let alone pass them on to the producer. The trial, which one potential juror who was dismissed described as a "tragedy," is expected to last approximately three weeks. - The Hollywood Reporter, 7/11/17...... In other Michael Jackson news, a new one-hour animated adventure featuring the King of Pop's acclaimed music as its soundtrack will air sometime in the fall of 2017 on CBS. The network announced on July 11 that it's teaming up with Jackson's estate for an hour-long telecast called Michael Jackson's Halloween that will follow two millennials named Vincent and Victoria (MacGyver's Lucas Till and The Flash's Kiersey Clemons, respectively) who meet "accidentally" on Halloween night and find themselves at a mysterious hotel located at 777 Jackson Street called This Place Hotel. Other voice roles include Christine Baranski, Alan Cumming, Jim Parsons and Lucy Liu. - The Hollywood Reporter, 7/11/17......

Iconoclastic former Pink Floyd principal Roger Waters has been receiving a less than enthusiastic reception in some cities in the southern US as he displays unflattering images of US Pres. Donald Trump on his Is This the Life We Really Want? summer tour. On July 8 as the tour arrived in New Orleans -- Waters' first performance in the Crescent City since Pink Floyd played there in 1970 -- the musician was booed as a procession of profane images of Pres. Trump filled massive screens as he performed "Pigs (Three Different Ones)," including a baby with the face of Trump being held aloft by Russian president Vladimir Putin and Trump as a statue with an exceptionally small penis. The parade continued for several minutes, followed by examples of infamous Trump quotes, and even carried over into the next song, "Money." Some fans not only booed, but walked out of the show, which also happened the previous evening when Waters gave fans in Houston, Tex., a dose of his trademark anti-authoritarianism. Waters released Is This the Life We Really Want? via Columbia on June 2, and kicked off his two-hours-plus tour on May 26 in Kansas City. - Spin.com, 7/11/2017...... More details have been revealed on Ringo Starr's forthcoming solo effort Give More Love, which the former Beatle announced on his 77th birthday, July 7. "We're On the Road Again," the album's opener, was co-written by Starr and former Toto member Steve Lukather. It features vocal contributions from Paul McCartney (who also contributes bass), along with Edgar Winter and Joe Walsh, while a recently rediscovered version of "Back Off Boogaloo" features Jeff Lynne. Meanwhile, Ringo held his annual birthday Peace and Love event on July 7 in front of the Capitol Tower in Los Angeles. Friends on hand included Walsh, Winter and filmmaker David Lynch. - Billboard, 7/7/17......

As Debby Boone's record-setting Billboard chart hit "You Light Up My Life" celebrates its 40th anniversary in 2017, the 60-year-old singer and her equally famous dad, 83-year-old '50s pop crooner Pat Boone, will commemorate the occasion by performing a duet version of the song on Aug. 11 at an event dubbed "Icons of Aging." While performing with her dad is rare, Debby says she still sings "You Light Up My Life" regularly. "The lyrics are transcending," she says. "Couples use it as their wedding song, parents say it reminds them of their children and some say it has a religious meaning for them." Although the mellow love song from her first solo album helped her snag a Best New Artist Grammy in 1977 and topped the charts for 10 straight weeks, Boone says she doesn't relate to a lot of music that is racking up Grammy wins nowadays. "Times have changed. Songs that are hits now would never be hits in 1977. I remember driving my kids to school at 8 a.m. and hearing these really sexual lyrics," she says. "But I don't lament the good old days. I'm not a curmudgeon. My kids turned out great. Maybe I'll be horrified all over again when my grandkids listen to those lyrics." Boone and her octogenarian dad, who says he's "as healthy as I was at 20," will be performing in La Mirada, Calif., on Aug. 11 on behalf of the Season of Life Conference series founded by gerontologist Di Patterson. - The Hollywood Reporter, 7/7/17...... Mick Jagger has recently been collaborating in the studio with musician Skepta, with the grime hero posting the photo of himself with the Rolling Stones' frontman to Instagram. There was no information as to whether it would be for Sketpa's own new material, a new Stones record, or a completely separate project entirely. - New Musical Express, 7/10/17......

Blondie's summer co-headlining tour with the alternative band Garbage hit the Hollywood Bowl in Los Angeles on July 9, with the iconic New Wave band playing a 13-song, 70-minute set that opened with the hits "One Way or Another" and "Hanging on the Telephone." Frontwoman Debbie Harry, who did those two songs wearing an elaborate bee mask (the tour is themed to their new album Pollinator), also sported a long-tailed robe with block letters instructing "STOP F----ING THE PLANET" and species-checked "our beautiful friends the bees." Blondie encored with the inspirational closer "Dreaming," Harry's paean to finding a path to love and stardom with Blondie guitarist Chris Stein. - Billboard, 7/10/17...... Court documents filed by late Star Wars actress Carrie Fisher on July 8 reveal that Fisher's daughter Billie Lourd will inherit her mother's $18 million estate, which includes her home, personal belongings, and money. The estate of Fisher, who died of sleep apnea after suffering a heart attack on Dec. 27, 2016, is currently up for auction. Lourd, 24, was named as the main benificiary of the estate, which also includes several bank accounts, a 2016 Tesla S automobile, full ownership of several LLCs and a life insurance policy. Lourd, also an actress, will also become the owner of her mother's personal and household items including jewellery, artwork and collectibles, and have full rights over any posthumous royalties from her late mother's books, trademarks and copyrights. Personal items of Fisher's will go under the hammer in September in an auction, which is being organized by Profiles in History in Hollywood. - WENN.com, 7/8/17......
A new 20-track digitally remastered compilation from '70s rocker Suzi Quatro, The Best of Suzi Quatro: Legend, will drop on Sept. 22 via Chrysalis Records. Personally curated by Quatro, the release will feature her four RAK studio albums originally released between 1975 and 1979, Your Momma Won't Like Me, Aggr-Phobia, If You Knew Suzi and Suzi and Other Four Letter Words. "I'm excited about my new compilation," Quatro said in a statement. "It's not just the hits, which I love, but it also features favourite and important tracks from my albums, with an extensive track by track on the liner notes. Enjoy one and all." The collection will also be available on gold-colored double vinyl and digital formats. - Noble PR, 7/12/17...... South African jazz musician Ray Phiri, best known to pop fans for performing on Paul Simon's Graceland tour in 1988, died of cancer on July 12. He was 70. Phiri, a vocalist and guitarist known for his versatility in jazz fusion, indigenous South African rhythms and other styles, received many music awards in his home country. His death was met with nationwide tributes. "He was a musical giant. This is indeed a huge loss for South Africa and the music industry as a whole," President Jacob Zuma said in a statement. Phiri also founded the band Stimela, which released the albums Fire, Passion and Ecstasy and Look, Listen and Decide, and contributed guitar work to Simon's Graceland album. The album evolved from Simon's interest in indigenous South African music. - AP, 7/12/17...... Jay Morgenstern, a longtime music publisher and former ASCAP board vice chairman, passed away of natural causes on July 4. He was 87. Before retiring, Mr. Morgenstern was executive VP/GM of Warner/Chappell Music, as well as CEO of Warner Bros. Publications. He was also a recipient of the Abe Olman Lifetime Achievement Award from the Songwriters Hall of Fame. "Jay was an incredible human being, kind, generous and simply one of the greatest publishers in the music business," ASCAP president Paul Williams said. - Billboard, 7/8/17.
Friday, July 7, 2017
Black Sabbath has announced a new film documenting their final concert at Birmingham's Genting Arena in Feb. 2017 will be screened at 1,500 cinemas across the world on Sept. 28. Entitled The End of The End, the concert film in the band's hometown at Genting Arena will feature live recordings of such Sabbath classics as "War Pigs," "Iron Man" and "Paranoid," along with backstage footage of founding band members Ozzy Osbourne, Geezer Butler and Tony Iommi as the band prepares for its last ever gig. "To bring it all back home after all these years was pretty special," Black Sabbath said in a statement. "It was so hard to say goodbye to the fans, who've been incredibly loyal to us throughout the years. We never dreamed in the early days that we'd be here 49 years later doing our last show on our home turf." Black Sabbath began recording and touring after initially reuniting in 2011, however original drummer Bill Ward did not take part in the return after disputing a section of the band's contract. Tickets for the screening are currently on sale. - New Musical Express, 7/3/17.......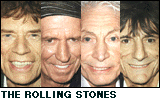 The Rolling Stones issued a press release on July 6 announcing a new Stones album accompanied by a new retrospective book will be released later in the year. The Rolling Stones: On Air in the Sixties, a chronicle of the band's radio and TV appearances during their first decade, will be published by Penguin Random House on Sept. 8. Featuring "previously unseen facsimile documents from the BBC and commercial TV and radio archives [and] many stunning unseen images," the book will be accompanied by a "tie-in" album and a new BBC documentary of the same name. The band has not disclosed further details about the album. Meanwhile, the band previously announced it will not be playing in the the UK this fall as part of its 2017 European "No Filter" tour -- blaming a "lack of available venues." In May, the Stones announced that they'd be playing 13 shows in 12 different European cities this autumn, but sporting events have made venues of adequate size unavailable and that they "hope to be here in 2018." - New Musical Express, 7/6/17...... British fans of ABBA will have an unprecedented look at the platinum-selling Swedish quartet when a new immersive exhibition celebrating the iconic pop band opens at Southbank Centre in London in Dec. 2017. Dubbed "ABBA: Super Troupers," the exhibit will provide fans with a chance to see items from the band's private archives for the first time ever in the UK. As well as items from the group's past, the exhibition will also take visitors through individual rooms that each represent a key moment of their history -- including a replica of the Brighton Grand Hotel room where they stayed during their 1974 Eurovision triumph. "Since our songs, which were written in the 70s, are still being played today it's particularly interesting that the Southbank Centre exhibition is placing them in the temporal context in which they were created," says ABBA's Bjorn Ulvaeus. "We are so excited that the exhibition is taking place at the Southbank Centre, which is just a few short steps away from Waterloo," added ABBA vocalist Frida Lyngstad. Tickets to the exhibit, which will run from Dec. 14 through Apr. 29, 2018, went on sale on July 4. - NME, 7/3/17...... As a court case pitting Eddie Money against his former drummer Glenn Symmonds heads to trial in November, the rocker and former NYPD officer is appealing the recent denial of his motion to dismiss some of the suit's claims, which include wrongful termination, age discrimination, and other allegations. Money had sought to dismiss some of the allegations by filing an "anti-SLAPP" motion, used when defendants believe certain actions are within their First Amendment rights. "Last I checked, this was still America and artists have the right to decide who plays in their faceless back-up band," one of Money's lawyers, Dina LaPolt, says. "To force well-respected, seasoned artists to retain specific support musicians would strike an unacceptable blow to artistic integrity and we will not stand for it. Eddie is fighting for the rights of all musicians to have the freedom to choose how they want to express themselves." Symmonds, who had played with Money on and off over four decades, sued the 68-year-old rocker for wrongful termination in Oct. 2015, and his fiancee joined the suit in 2016, claiming Money sexually harassed her while mocking Symmonds' disabilities on stage. The suit alleges that at a 2013 event, Money dedicated "Think I'm in Love" to Symmonds' wife and while facing her onstage "unzipped his pants, and put his thumb through his zipper (intending his thumb to look like his penis) and began to gyrate his hips and dance while he wiggled his thumb." Symmonds also claims he was subjected to "constant ridicule and harassment" because of disabilities stemming from bladder cancer and a back injury. Money's attorney, Lincoln Bandlow, counters that "everything alleged in this lawsuit is a pack of lies." - Billboard, 7/7/17......

As he celebrates his 77th birthday on July 7, Ringo Starr has announced he'll release a new full-length studio album, Give More Love, on Sept. 15 via uME. Starr has also previewed the title track of the LP, which includes a long-awaited new collaboration from Starr and fellow Fab Four member Paul McCartney on a number of tracks. Other contributors include Peter Frampton, Benmont Tench, Joe Walsh and Edgar Winter, among others. In addition to the new tracks, Give More Love will also include bonus tracks in the form of new renditions of such Ringo classics as "Back Off Boogaloo," "Don't Pass Me By," "Photograph" and "You Can't Fight Lightning." Ringo says the title track is a sincere effort to call on the world to reach out to one another to "Give more love" because "It's what we know we need more of." - Billboard, 7/7/17...... The new deluxe reissue of Prince's classic 1984 set Purple Rain has climbed to No. 4 on the Billboard Hot 200 album chart, with 52,000 equivalent album units earned (48,000 in traditional album sales) for the week ending June 29. Purple Rain is the first Prince album to be remastered and reissued, and was released in a variety of formats, including a 20-track deluxe edition with unreleased bonus tracks and a 35-track expanded edition with additional B-sides, rarities and a live DVD of the Purple Rain Tour from 1985. The album also re-entered the Top R&B/Hip-Hop Albums chart at No. 3, its highest peak in 32 years. It sat atop that chart for 19 weeks in 1984. In other Prince-related news, drummer John Blackwell Jr., who performed with Prince for over a decade and also played on two of his releases, 2003's instrumental N.E.W.S. album and the Live at the Aladdin Las Vegas DVD, has died after being diagnosed with brain tumors in 2016. He was 43. Prior to meeting Prince, he was a drummer for Patti LaBelle for three years and appeared her 1998 Live! One Night Only album. - Billboard, 7/6/17...... Blondie has announced it will launch a fall U.K. tour behind its latest studio effort Pollinator at the O2 Apollo in Manchester on Nov. 11. The jaunt will also take in live dates in Birmingham (11/13) and Glasgow (11/14), before wrapping up in London on Nov. 16. Pollinator debuted at No. 4 in the U.K. upon its release in early May. Blondie is also offering a special limited edition "Pollinator/Save The Bees" T-shirt on its official website, with proceeds from sales of the shirt going directly to helping raise awareness of the decline in the world's bee population. - New Musical Express, 7/3/17......
A collection of around 1,000 classic books owned by late eclectic rocker Warren Zevon by such authors as W. Somerset Maugham, Graham Greene, Hunter S. Thompson, Carl Hiaasen and Stephen King are now being catalogued by his dauther and will all gradually be sold online on the online auction site eBay. One just sold for $400 and another one, a Robert Craft biography of Igor Stravinsky, who Zevon met as a teenager, is now up for sale. Zevon, who died in 2003, never graduated from high school but read everything, but his daughter says he "read everything." "He loved classic writers, he loved current writers, he loved hanging out with writers, he loved to talk about books," Ariel Zevon said of her father, who also played with the Rock Bottom Remainders, a band made up of published authors including King, Dave Barry and Amy Tan. Stephen King also dedicated one of his books to Zevon after his death. Crystal says she and her daughter decided to sell the books to raise money to support a community retreat house she bought in her village of East Barnet, VT, that has been used as a retreat for activist groups for gardening talks and weekly potlucks. - AP, 7/2/17...... Bob Dylan was among the headliners at the Montreal International Jazz Festival, a 10-day event that runs from June 28 to July 9. Dylan, who performed in Montreal's Centre Bell arena (home of the Montreal Canadiens hockey team), treated fans to selections from his iconic canon, reprising the same tunes that have been in his repertoire for 50 years with roughly the same amount of enthusiasm he's had all along. Among the highlights was "Autumn Leaves," when he was positively crooning as he delivered a reverent rendition of the pop standard. - Billboard, 7/6/2017...... Clint Eastwood and Warner Bros. studios are being sued by Donna Corbello, the widow of Rex Woodard who once assisted The Four Seasons member Tommy DeVito in an autobiography, over the movie version of the Four Seasons play "Jersey Boys." After a decade in court over the Broadway version "Jersey Boys," Corbello convinced a jury in Nov. 2016 that Eastwood, Warner Bros. and surviving members of the Four Season violated her copyright to her late husband's unpublished Four Seasons biography. But then on June 14, U.S. District Court judge Robert Jones bypassed an assessment of damages by coming to the conclusion that that Woodard's biography was fairly used. The judge determined that only a small portion had wound up in the musical and that what was incorporated was significantly transformative. The decision is headed to the 9th Circuit Court of Appeal for review, but in the meantime, Corbello is now targeting Eastwood's 2014 movie too. Eastwood's film was hardly a hit, earning only about $47 million at the box office domestically after costing $40 million to produce. Nevertheless, Corbello claims she's due damages from the alleged misappropriation of Woodard's work. - The Hollywood Reporter, 7/3/17......
Bob Geldof, whose band The Boomtown Rats hit No. 1 in the U.K. in 1979 with "I Don't Like Mondays," has revealed that the band will be releasing its first album in over 30 years. In an interview with the Daily Mirror, Geldof said the Boomtown Rats have recorded 26 new tracks and plan to release them in fours in a series of EPs before bringing them all together for an album entitled Mega. "We've done 26 tracks," Geldof says. "We're mixing them now, I've done the vocals on them. We're getting really excited, we think they're great. We did a lot of songs. We have a situation now where a song comes out and a day later it's dead. I'll release four tracks and then a couple of months later another four tracks, and then another four, which allows us to space out the music but also do different things. I've no idea if we'll call each EP something different, but when we collect them and make one album." The band's original line-up split in 1986 but reformed in 2013 and made an appearance at the Isle Of Wight festival that year. Their last LP was 1984's The Long Grass. Geldof, who went on to become a leading philanthropist for world hunger and other causes, recently delivered a speech at the Trinity College Dublin Law Society discussing the state of society post-Brexit, urging students to "stop banging on about transgender toilets" and focus elsewhere. "You guys are inheriting a deeply significant moment. My generation has failed more spectacularly than most -- you have Brexit, Trump, the referendum in Italy, le Pen in France," he said. - New Musical Express, 7/6/17...... Actor Skip Homeier, perhaps best known for portraying the Nazi-like character Melakon in the original Star Trek TV series, passed away on June 25 at the age of 86. Mr. Homeier, a Chicago native, also appeared in scores of Westerns and war films including The Gunfighter (1950), Between Heaven and Hell (1956), Dakota Incident (1956), Comanche Station (1960), The Ghost and Mr. Chicken (1966) and Muhammad Ali's The Greatest (1977). He also played the judge who heard the case against Charles Manson in the acclaimed 1976 CBS telefilm Helter Skelter. The lanky actor's TV credits also include the 1970-71 CBS drama The Interns as well as Alfred Hitchcock Presents, The Millionaire, The Addams Family, The Outer Limits, Mission: Impossible, Mannix, Fantasy Island, Vega$ and Quincy M.E. He is survived by his wife Della and his son Michael. - The Hollywood Reporter, 7/3/17.
Sunday, July 2, 2017
Attorneys representing The Doors have sent a cease-and-desist letter to Kendall and Kylie Jenner over the reality show pair's controversial new line of T-shirts featuring the sisters' faces superimposed over musicians including Ozzy Osbourne, Metallica, Pink Floyd, Kiss, Led Zeppelin, Tupac Shakur and Notorious B.I.G. "This is a case of people who fashion themselves as celebrities who are famous for being well-known but don't actually do anything trying to utilize and steal and capitalize on the legacies of those who actually did do something and created amazing art and messages," said Doors and Morrison estate manager Jeff Jampol, who added that the surviving members of the band had "zero contact" with the Jenners. In one of the unauthorized shirts, Kendall Jenner's face can be seen over the Doors' logo. The new line of controversial T-shirts, which come with a $125 price tag, appeared on the sisters' online shop on June 28, but were removed the next day following a swift backlash. The sisters also posted a message on Twitter apologizing for the theft. "These designs were not well thought out and we deeply apologize to anyone that has been upset and/or offended, especially to the families of the artists... We will use this as an opportunity to learn from these mistakes and again, we are very sorry." - RollingStone.com, 6/29/17......

Diana Ross was among the headliners on the first day of the Essence Music Festival at the Superdome in New Orleans on June 30. The Motown legend kicked off her set, appropriately, with "I'm Coming Out," then covered such solo hits as "Touch Me in the Morning" and "Upside Down," as well as such Supremes smashes as "Stop! In the Name of Love" before a crowd of both young and old fans. Other artists performing during the three-day event include Mary J. Blige, Chaka Khan, Chance the Rapper, India.Arie and John Legend. - Billboard, 7/1/17...... In a new interview with London's The Times paper, Mick Jagger said that an editorial in the same publication 40 years earlier was responsible for helping him avoid prison for a minor drug offense in 1967. The editorial stated that Jagger had been sentenced to three months in jail not because of the severity of his crime but because band members were being "scapegoats" by an older generation critical of their lifestyle, and that he should be treated "exactly the same as anyone else." "That editorial got me out jail," the 73-year-old Rolling Stones frontman said. "One day it dropped, and the next thing I was out." He credits the editorial with telling the establishment "come on guys, this is just not English fair play kind of thing." - AP, 7/1/17...... Phil Collins announced a string of new UK concerts for this fall, beginning with a Nov. 22 show at the Motorpoint Arena in Nottingham. After a concert in Sheffield on Nov. 24, the former Genesis member will play two shows at London's Royal Albert Hall on Nov. 26 and 27, which were originally set to take place on June 8 and 9 but were postponed due to the musician suffering an injury. Collins will then play Manchester (11/29), Glasgow (12/1), Newcastle (12/2) and Birmingham (12/3). Collins was also among the headliners at the British Summer Time festival at London's Hyde Park on June 30. Collins had announced he was retiring from music in 2011, and his concerts earlier in 2017 were the first time he had performed live in a decade. "I thought I would retire quietly," he said in a press release. "But thanks to the fans, my family and support from some extraordinary artists I have rediscovered my passion for music and performing. It's time to do it all again and I'm excited. It just feels right." - New Musical Express, 6/30/17......

Neil Young and his recent collaborators Promise of the Real band have dropped a patriotic video for a new song called "Children of Destiny" just in time for the Fourth of July holiday. Featuring plenty of American flags, kids celebrating Independence Day, sweeping landscape shots and recent protest footage, the visual accompanies lyrics like "Stand up for what you believe/ Resist the powers that be/ Preserve the ways of democracy so the children can be free." "Children of Destiny" was recorded with a 56-piece orchestra at Hollywood's Capitol Studios. The track can be streamed and purchased on the Warner Bros. website. - Billboard, 6/30/17...... Joe Jackson, the 88-year-old father of Michael Jackson and his musician brothers, was admitted to a hospital in Las Vegas on June 30 after a car in which he was riding was hit by another vehicle that was attempting to make a left-hand turn near the Las Vegas Strip. Jackson, who has lived in the city for many years, was taken University Medical Center for observation after complaining of injury. The driver of the other vehicle was cited for failing to yield the right of way. - AP, 6/30/17...... In other Jackson-related news, Michael's famous chimp friend Bubbles has taken to painting to pass the time, and now several of his works are being auctioned off at an upcoming charity show in Miami called "Apes That Paint." Bubbles' paintings will be joined by works by over 60 other primates that were raised by the entertainment industry, before being abandoned. Bubbles, now 34, has lived at The Center for Great Apes in Wachula, Fla., since 2005. Around $30 million is reportedly needed to provide the Center's 61 residents with full care until the end of their lives, and Michael Jackson's living relatives have reportedly not contributed to Bubbles' care since the singer's death in 2009. - NME, 6/28/17...... Aretha Franklin announced on June 27 that she was canceling a July 1 concert in Toronto due to health concerns. Franklin, 75, was to have headlined the the Toronto Jazz Festival at the Sony Centre for the Performing Arts, but a statement on the venue's website said that the Queen of Soul was unable to travel to Toronto this week "as per doctor's orders." The statement did not expand on what possible illness postponed her visit, but Franklin is now set to perform at the 2018 Toronto Jazz Festival on June 29, 2018. - The Hollywood Reporter, 6/27/17......
Songwriter Jack Tempchin, who collaborated with the Eagles on several of their hits, has teamed up with Rita Coolidge for a duet of his classic hit "Slow Dancing," which he wrote more than 40 years ago and was previously a hit for Johnny Rivers under the title "Swayin' to the Music (Slow Dancin')." The track is taken from Tempchin's new album Peaceful Easy Feeling - The Songs of Jack Tempchin, which is due Aug. 25 and pays tribute to Tempchin's late songwriting partner and friend Glenn Frey, with Tempchin's own versions of a dozen popular tracks. - Billboard, 6/30/17...... Paul McCartney has reached a settlement with Sony/ATV in their duel over song rights for the Beatles, settling a case that had the potential to rock the music industry to its core. Sir Paul sued Sony/ATV in January, asking the court for a declaration that he could soon reclaim his copyright ownership share to the iconic group's catalog of songs. Because the Copyright Act of 1976 lengthened the term of copyright protection by 19 years, it created for owners of works who signed over their rights on or before Jan. 1, 1978 the non-waivable right to reclaim them after a certain period of time. The provision McCartney relied on here states specifically: "Termination of the grant may be effected at any time during a period of five years beginning at the end of fifty-six years from the date copyright was originally secured, or beginning on January 1, 1978, whichever is later." For McCartney, that date was Oct. 5, 2018. Now that he and Sony/ATV have resolved this issue themselves, copyright watchers won't have the satisfaction of knowing how a stateside court would rule in this case. The details of the deal are unclear, but the order specifies that the New York federal court will "enforce the terms of the parties' Settlement Agreement, should a dispute arise." - The Hollywood Reporter, 6/29/17...... Fifty years ago, an 18-year-old Billy Joel was supposed to graduate from Hicksville High School in his Long Island hometown of Hicksville, NY. But after a late-night performance at a piano bar, he overslept and missed a crucial English exam, leaving him one credit short of graduating. Twenty-five years later in 1992, when he had become one of the world's biggest pop stars, he submitted some of his work to the school board to meet the missing academic requirements and was finally awarded his diploma, walking at the commencement ceremony with Hicksville High's graduating class that year. Now, another 25 years later, Joel once again returned to his alma mater to deliver the commencement speech to his alma mater, advising the 400 graduating seniors to hold onto their 18-year-old idealism to guide them later in life. "And pick a job that you like, because if you pick a job that you hate, your life's gonna suck," he joked. - Stereogum.com, 6/28/17......
Cleveland's Rock and Roll Hall of fame opened a new exhibit on the first weekend in July called "Power of Rock," featuring film clips, laser lights, concert smoke, under-seat speakers and recorded stories by Hall of Fame inductees, including former Deep Purple bassist Glenn Hughes. The exhibit is the centerpiece of an overhaul of the Hall of Fame, in which $15 million has been invested so far. Fans will be able to enter an interactive booth and listen to Hughes, visited the Hall on June 29 to record his story of how a Rolling Stones concert he attended as a teenager ignited his passion for rock. The exhibit brings to life more than 30 years of the Hall's legendary induction ceremonies through digital displays, memorabilia exhibits and a 12-minute film of ceremony highlights by Academy Award-winning director Jonathan Demme, played on five moving screens. "The artist is suffering. It's difficult to make a living," Hughes told the AP. "But I see the same endeavor, the same hunger, as when I started out, and that's all that really matters." - AP, 6/29/17...... Actor Ben Hardy, known for his role as Angel in the 2016 action film X-Men: Apocalypse has reportedly been cast as drummer Roger Taylor in the long-awaited Queen docudrama. "Ben caught the eye of producers and he has worked with director Bryan Singer on X-Men," an unnamed source reportedly told the UK tabloid The Sun. "After a couple of screen tests, bosses decided he was the perfect man for the job and signed him up. He's very excited." Hardy was also a member of the cast of the British TV show EastEnders. Mr. Robot star Rami Malek is attached to play Queen frontman Freddie Mercury in the new film after Sacha Baron Cohen pulled out over creative differences with the band. Queen are currently touring North America with Adam Lambert. - New Musical Express, 6/29/17...... Sony Corp. has announced that one of its factories near Tokyo is restarting production of vinyl records beginning in March 2018, the first time mass production of vinyl has happened in 30 years. Sony says it has already installed record-cutting equipment at a recording studio in Tokyo, which will cut the master copies before they're sent to the factory for mass production. The initial albums will contain mostly older Japanese music, but could expand to include today's hit songs, which Japanese youth are increasingly searching for on vinyl, according to Sony. "A lot of young people buy songs that they hear and love on streaming services," Sony Music CEO Michinori Mizuno said. Japan currently has one active record manufacturer that makes limited qualities of new releases, but it often cannot keep up with demand. Nearly 800,000 vinyl records were sold in Japan last year, an eightfold increase from 2010. Meanwhile in the US, the United Record Pressing plant near Nashville, Tenn., which has manufactured vinyl since 1949, is reportedly planning to expand its operations, doubling its current production capacity. In addition to manufacturing commercial records, United also offers custom record-making services to consumers. - PCMag.com, 6/30/17......

The iconic disco dance floor from 1977's Saturday Night Fever was expected to fetch over $1 million when it is auctioned at the end of June by the California auction house Profiles in History. The 24 x 16 foot floor, with its more than 250 red, white and blue separate light compartments, was built and installed at Brooklyn's 2001 Odyssey nightclub specifically for the film. When the club closed in 2005, former employee Vito Bruno, now the executive of a party-planning company, bought the floor and has had it since. In the same Profiles in History sale are several seemingly more manageable collectibles, including Star Wars actor Mark Hamill's screen-used Luke Skywalker lightsaber from The Empire Strikes Back and A New Hope, and a Golden Ticket from Willy Wonka & the Chocolate Factory. An R2-D2 robot that was reconstructed out of parts from the original Star Wars trilogy and the first two prequels was sold at auction to an anonymous buyer in the auction for $2.76 million. The idea of an "original" R2-D2 doesn't really fly, considering that movie studio Lucasfilm always worked with multiple prototypes, and there were four R2-D2 models behind the scenes of the first Star Wars movie. The droid was sold off in the estate sale of its deceased owner. - Marketwatch.com/Gizmodo.com, 7/1/17...... Gary DeCarlo, a singer with the band Steam who co-wrote and sang lead on the band's enduring 1969 hit "Na Na Hey Hey Kiss Him Goodbye," died on June 28 at a hospice in his native Connecticut following a battle with lung cancer. He was 75. DeCarlo and his former bandmates Paul Leka and Dale Frashuer, who played in local Connecticut bands, Na Na Hey Hey Kiss Him Goodbye." Leka eventually moved into production and, for Mercury Records, recorded a session with DeCarlo. Needing a B-side for their single "Sweet Laura Lee," the two revived a Glenwoods track titled "Kiss Him Goodbye." At the time of the single's release, Steam didn't actually exist: The band seen on the single's cover as well as promotional performances -- where the singer lip-synched DeCarlo's vocals -- were hired to promote the track, even though none of them actually contributed on "Kiss Him Goodbye." Still, the single rose to Number One on the Billboard Hot 100 in the latter half of 1969, resulting in a self-titled album in 1970 before Steam dissolved due to DeCarlo's dissatisfaction over the false nature of the band. Over the ensuing decades, the song became an anthem at stadiums and arenas, with the home crowd chanting the song's chorus to taunt the away team when a victory is decidedly in hand. The chant has also accompanied pitching changes and ejections at sporting events. The Supremes, Bananarama, the Nylons and Kristinia DeBarge were also among the artists who covered the track, with the latter three acts turning their renditions into charting hits. By DeCarlo's count, the song in all its forms has sold over 6.5 million copies. Most recently, a group of Democrats invoked the chant in May to taunt Republicans after the House of Representatives passed a health care bill opposed by Democrats. - 6/28/17.
Tuesday, June 27, 2017
Fans of Rush have successfully lobbied the High Park Zoo in Toronto to name three newly born capybaras -- a South American mammal that resembles a giant guinea pig and is the largest living rodent -- "Geddy," "Alex" and "Neil" after three of the city's most famous sons, Rush members Geddy Lee, Alex Lifeson and Neil Peart. "We are thrilled to hear that three cute little furry creatures from South America now bear our names. Thanks to all who voted to give us this special honour!," Geddy Lee said in a statement, jokingly adding, "By the way, which one is me? In the picture I saw none of them were wearing glasses." In May 2016, the three capybaras' parents escaped from the same zoo and, after 36 days on the lam and a cost of about $15,000, were eventually recaptured. The pair became affectionately known as "Bonnie and Clyde." The city also honored Rush in Sept. 2016 when a suburban park in Toronto was named the "Lee-Lifeson Art Park" in an area in which the pair grew up and Rush formed in 1971. - Billboard, 6/25/17......

Stevie Nicks has re-recorded "Gypsy," a track from Fleetwood Mac's 1982 album Mirage, for a new Netflix show of the same name and which was inspired by the song. Gypsy show creator Lisa Rubin says she wrote the new show's pilot episode after listening to the Fleetwood Mac track, and Nicks subsequently offered to re-record the song for Gypsy's opening credits. "I'm very excited for the world to hear 'Gypsy' more like I wrote it -- on piano. I am very proud of this version," Nicks told Entertainment Weekly. The 10-episode first season of Gypsy will be available for streaming on Netflix on June 30. - New Musical Express, 6/26/17...... Glen Campbell's final studio album, Adiós has debuted at No. 40 on Billboard's Hot 200 album chart for the week ending July 1. With 14,000 units sold -- nearly all from traditional album sales -- Adiós was recorded in 2012, a year after it was announced the ailing star had Alzheimer's disease. The LP is Campbell's 16th Top 40 album, and did even better on the Billboard Top Country Album chart, where it bowed at No. 7 and becomes his 19th Country Top 10 effort. Meanwhile, Christine McVie and Lindsey Buckingham's self-titled joint album has debuted at No. 17 on the Hot 200, with 23,000 equivalent album units earned in the week ending June 15 -- 22,000 in traditional album sales. The Buckingham/McVie album surpasses the chart highs of any of the two artists' solo projects. Chuck Berry's posthumous LP CHUCK has also risen to No. 49, after its June 16 release. CHUCK is the late rock legend's first album of mostly new music since 1979's Rock It, and becomes his highest charting album of new music since 1972, when The London Chuck Berry Sessions peaked at No. 8. - Billboard, 6/23/17...... Gene Simmons of Kiss has told Forbes that he's abandoning his attempt to trademark the heavy metal "devil horns" gesture -- a thumb-out variation that looks more like the American Sign Language symbol for "I love you," or the thing Spider-Man does to activate his web shooters. After Simmons filed an application with the U.S. Patent and Trademark Office on June 9 to patent the gesture, he came under criticism by many in the heavy metal community, including the widow of legendary frontman Ronnie James Dio, who passed away and is credited with actually inventing the "horns" signal. "Because I've been lucky enough to have done it so much, it's been more equated with me than anyone else," Ronnie Dio said in a late 1990s interview, adding, "although Gene Simmons will tell you he invented it -- but then again, Gene invented breathing and shoes." - Spin.com, 6/22/17......
A deluxe 3-CD remastered version of Prince's 1984 landmark album Purple Rain has just hit stores, and unlike most "deluxe reissues," it isn't padded with "alternate mixes" or the kind of bonus material that only diehards care about -- it's stuffed with fully finished Prince and the Revolution songs from when the band was at its creative peak. Disc 1 is a 2015 Paisley Park remaster of the album that sounds better than ever; Disc 2 contains songs previously unreleased songs from Prince's vault; and Disc 3 features single edits and B-sides. A bonus DVD showcases Prince and the Revolution live at the Carrier Dome in Syracuse, NY, on March 30, 1985. - Billboard, 6/23/17...... Power of Peace, a collaborative LP from Carlos Santana and the Isley Brothers, is due July 28. Santana says Ronald Isley's cover of Burt Bacharach's "The Look of Love" was the first song he and his new bride, Santana band member Cindy Blackman Santana, danced to at their 2010 wedding, and that first gave him the idea to collaborate with the Isleys. Ronald Isley was then featured adding vocals to a pair of songs on Santana's 2016 album Santana IV, and now a 13-song set with Santana on guitar and Isley singing songs made famous by such artists as the Chambers Brothers, Stevie Wonder, The Impressions, Marvin Gaye and Bacharach has been released. "The theme [of the new LP] is spiritual divine medicine to counter the fever pitch fear that's permeating this planet right now," Santana explains. "Every era has its songs, whether it's Pete Seeger or Bob Dylan or Bob Marley or Curtis Mayfield, to help alleviate the condition of brutality and war." The Isleys recencly joined Santana during his most recent residency in Las Vegas and there are hopes of more performances in the future. Meanwhile, Santana will be touring throughout the summer, and he's also hatching plans for the Santana IV band to regroup -- including for a still-being-finalized 50th anniversary Woodstock festival at which the guitarist is planning to play in "three or four bands," including his own and one with surviving members of Sly & the Family Stone. - Billboard, 6/22/17...... Lionel Richie has announced a co-headlining 22-date tour with Mariah Carey that will launch July 21 in Oakland, Calif., and the former Commodores member and '80s solo superstar says he is welcoming Carey's notorious diva behavior when she joins his summer All the Hits Tour. "I wanted her to feel in her element," Richie says. "And a diva has to do what a diva has to do." Richie says he invited Carey on the tour because of her discography of hits and campy vibe. "It's going to be camp city," Richie says. "And I told her, 'Bring all the camp with you'," referring to Carey's massive entourage. Richie, 68, added that he feels fine after undergoing a knee procedure earlier in the year. The father of three, including actress and reality show star Nicole Richie, says he's also working on a book called How to Survive Your Children. - AP, 6/23/17......

Bee Gees surviving brother Barry Gibb played the renowned "legends slot" at the UK's Glastonbury Festival on June 25, drawing heavily from the group's vast back catalogue during his 75-minute set. Early in the set, Gibb dedicated the Bee Gees' hit "Words" to the "people of Manchester and London," who have undergone recent terror attacks. He finished the set with "Tragedy" in a Bee Gees-style gold jacket given to him by a festivalgoer. Also appearing at this year's Glastonbury was Chic mastermind Nile Rodgers, whose set included a rendition of his collaboration with the late David Bowie, "Let's Dance." Referring to his recent battle with an extremely aggressive cancer, Rodgers told the crowd: "I feel like the luckiest man in the world tonight, because six years after that doctor told me to get my affairs in order, today, six years later, I am cancer-free!," to wild cheers from the audience. - New Musical Express, 6/25/17...... Paul McCartney participated in a Facebook Live web chat with comic Tim Minchin on June 21, after previously announcing his first tour of Australia and New Zealand in 24 years. Asked his best memories of Australia, which he last toured in 1993, McCartney said, "I think it's the wildlife because we don't have that here. We don't have kangaroos or koalas. So we went to a zoo and were able, me and the kids, were able to hold a little peaceful koala." A fan asked if he'd consider adding the McCartney solo song "Ode to a Koala Bear" to his set list and he said whimsically, "That's a thought, isn't it?" Presale tickets for the Down Under concerts, which take place from Dec. 2-Dec. 16, are currently available on PaulMcCartney.com, with general sales beginning July 4. - Billboard, 6/22/17...... Queen and Adam Lambert gave their first US live performance since 2014 when they appeared on ABC's Jimmy Kimmel Live on June 23. The band performed the Queen track "I Want It All," and also a snippet of a new Adam Lambert song, entitled 'TwoFux', during the set. Queen and Lambert recently announced a huge US tour for 2017, with European and Australian runs also following later in the year. Lambert, who rose to fame on the US talent show American Idol, has been Queen's touring frontman and replacement for Freddie Mercury since 2011. - NME, 6/24/17......

Jon Walmsley, who portrayed Jason Walton on the classic 1970s TV series The Waltons, has released a blues-inspired album he says was inspired by a trip to the Mississippi Delta region. The album mixes classic blues standards with a few of Walmsley's original tunes, including the stunning closer, "Katahdin," which is about the beautiful mountains in his home state of Maine. Walmsley recalled the 1976 The Waltons episode when Merle Haggard made a guest appearance in the role of musician Red Turner. "I was thrilled to have him come on the show as a guest star, and even more so that the main plot of the show was the relationship between our two characters," Walmsley recalled. He struck me as being a little bit like Elvis Presley -- where he had his guys who were around him all the time. I think he felt most comfortable at home on the stage. I would have loved to have gotten to know him away from Hollywood, and hung out. Unfortunately, that wasn't to be, but what a great memory." Walmsley is promoting his new release through his website, JonWalmsleyMusic.com. - Billboard, 6/23/17...... The Hollywood Walk of Fame Selection Committee announced on June 23 that Star Wars actor Mark Hamill will be among the celebrities honored in the Walk of Fame Class of 2018. Other actors honored include Nick Nolte, Jeff Goldbum, Gina Lollobrigida and Lynda Carter.
Thursday, June 22, 2017
Billy Joel's stream of consciousness 1980s hit "We Didn't Start the Fire" now has the historically accurate video it deserves, thanks a fan of Joel's. Since the original official video for the 1989 song from Joel's LP Storm Front leaves something to be desired for anyone trying to better understand all the historical events cited in the song, a new video called the "Historically Accurate Almanac" version features clips for the hit's more than 100 references. "Been meaning to get to this for my entire life," said the video's creator in the video description. - Billboard, 6/21/17...... Rolling Stones guitarist Keith Richards and his current wife Patti Hansen were among the mourners at his ex-girlfriend Anita Pallenberg's private funeral service in Chichester, England on June 21. Pallenberg, who died on June 13 at age 73, and the guitarist became lovers after he rescued her from an abusive relationship with his then-bandmate Brian Jones. Richards, who described her as "a most remarkable woman," and the couple had two sons, Marlon and Tara Jo Jo, and daughter Angela during their romance. Tara Jo Jo died from sudden infant death syndrome at the age of two months in 1976. Also attending the funeral was supermodel Kate Moss. - WENN.com, 6/22/17......
According to a report in the New York Post, Bruce Springsteen will mount an eight-week residency, with five shows per week, at Broadway's Walter Kerr Theatre likely beginning in November 2017, but dates have yet to be finalized. The Boss' set will reportedly be "a pared-down version of the set he usually performs in huge arenas and stadiums all over the world," according to the Post. The Walter Kerr Theatre seats 975 people and has been empty since the musical version of "Amlie" ended in May, and the venue's owner has apparently offered Springsteen use of the space for free. Meanwhile, a new musical based on Springsteen's 2016 memoir Born To Run could also be in the works after several producers have reportedly approached him with the idea, and he has reportedly shown interest in a stage adaptation. - New Musical Express, 6/17/17...... Paul McCartney announced on June 21 that he'll bring his One On One world tour to Australia and New Zealand in late 2017, his first tour Down Under in 24 years. The Beatle legend unveiled the five-date trek in a Facebook Live event hosted by musical comedy master Tim Minchin. With his touring band members Paul "Wix" Wickens (keyboards), Brian Ray (bass/guitar), Rusty Anderson (guitar) and Abe Laboriel Jr (drums), the tour will first stop in Perth on Dec. 2, followed by Melbourne (12/5), Brisbane (12/9), Sydney (12/11) and Auckland (12/16). Macca last toured the region on his 1993 New World Tour, and in 1964 the Beatles honored a commitment and made the long haul Down Under at the very peak of their fame. Meanwhile, Sir Paul has been promoted in Britain's hierarchy. On June 16, it was announced that Paul is being upgraded with a Companion of Honor award for services to music, after first being knighted by Queen Elizabeth II twenty years ago. "I'm very happy about this huge honor and with the news coming on my birthday weekend and Father's Day it makes it colossal!" McCartney said. Other luminaries promoted in the Queen's Birthday Honors list include Harry Potter novelist J.K. Rowling for her services to literature and philanthropy, and 100-year-old Gone With the Wind actress Olivia de Havilland, who will become a dame. In all, 1,109 people were on the queen's Birthday Honors list. - Billboard/AP, 6/21/17...... In other Beatles news, a lost song written by George Harrison has been found inside an old piano bench in the couples Oxforshire home by Harrison's widow Olivia Harrison. "There was a folder in George's piano bench and inside I found a typed lyric for [a song called] 'Hey, Ringo.' It think it dates from around 1970," Olivia Harrison said. She also said she believed he had recorded music for the track on a home cassette. Olivia says she gave a copy of the lyrics to Starr at a party in Los Angeles commemorating her husband's 74th birthday in February. She said: "He'd never seen this song before. He said 'What is this?' He was so surprised." The lyrics will be reproduced in an updated illustrated biography about Harrison, entitled I Me Mine. - New Musical Express, 6/17/17...... In a speech at the North Minneapolis Conference on Peace on June 17, Stevie Wonder spoke out about the Black Lives Matter movement and youth gun violence, saying "you cannot say 'Black Lives Matter' and then kill yourselves." "It is in your hands to stop all of the killing and the shooting wherever it might be," Wonder said, adding "Because you know we've mattered long before it was said, but the way we show that we matter, the way that we show all the various people of color matter is by loving each other and doing something about it. Not just talking about it, not just waiting to see the media and press come when there's a horrible thing." The Motown legend also highlighted the fatal shooting of Philando Castile during a 2016 traffic stop by former Minnesota police officer Jeronimo Yanez. On June 16, Yanez was acquitted of all charges by a jury. Several hundred people attended the conference, which focused on violence on city streets and also included an appearance by civil rights leader Benjamin Chavis. After speaking, Wonder closed the event by performing his hits "Love's in Need of Love Today" and "Higher Ground." - Billboard, 6/20/17......
A new Brian Wilson solo anthology of 18 studio and live recordings celebrating the Beach Boys principal's 30-year solo career is due Sept. 22 via Rhino Records. Playback: The Brian Wilson Anthology will include two unreleased songs: "Run James Run," which Wilson wrote and recorded specifically for this project, and "Some Sweet Day," which he wrote with frequent collaborator Andy Paley for an unfinished project in the early '90s. It will also feature classic photographs and liner notes by critic David Wild. - Stereogum.com, 6/21/17...... Queen guitarist Brian May has revealed that there are unheard recordings by his band and David Bowie, with whom they famously teamed up with for Queen's 1981 hit "Under Pressure." According to Britain's Radio X, May says that Bowie and Queen frontman Freddie Mercury "locked horns" during the 'Under Pressure' sessions and that further material was recorded. "It wasn't easy because we were all precocious boys and David was very| forceful, yes," May recalls. "Freddie and David locked horns, without a doubt. But those are the things that happen in a studio, that's when the sparks fly and that's why it turned out so great." May went on: "And not all of what we did in those sessions has ever come to light, so there's a thought." Meanwhile, May has criticized British Airways over their seating arrangements in their on-board first class compartment, which can deny some passengers a seat by the window. In a June 14 internet post, May explained how he normally likes to enjoy the view out of the window while flying: "as soon as I'm up there above the clouds, I feel lucky and excited -- like a kid on a treat." However, May then took issue with BA's seating arrangement, which purportedly prevented him from enjoying the views from his first-class seat (which, for a one-way ticket to LA, should cost around £10,300). "I wonder if I am the only person left in the world who likes to relax in a comfortable seat and dreamily turn my head to the window and get lost in the ever-changing wonders of the planet, as they drift by?" May wrote. "I wonder this because I'm not aware of anyone except me complaining about the new way the seats are configured in BA First Class. I hate it. It costs an arm and a leg to travel this way and I feel that we no longer get our money's worth." - NME, 6/19/17...... On June 19 Rock and Roll Hall of Fame president and CEO Greg Harris announced that the Cleveland-based hall and museum will establish a permanent presence in Tokyo, Japan, in the coming years, following the opening of a short-term exhibit there in September. "Japan is the second-largest music market in the world, making it the perfect place for the Rock & Roll Hall of Fame's first international expansion," Harris said. The Cleveland museum, on the shores of Lake Erie, first opened in 1995 and has drawn and estimated 10 million visitors since its launch. - AP, 6/19/17.....


The heirs of late Lynyrd Skynyrd members Ronnie Van Zant and Steve Gaines, who tragically perished in a 1977 plane crash, are seeking to production and distribution of a film entitled Street Survivor: The True Story of the Lynyrd Skynyrd Plane Crash. On June 16, a lawsuit filed by the heirs, along with a few other surviving Lynyrd Skynyrd members, was revealed when a judge rejected a bid for a preliminary injunction. The dispute emanates from a "blood oath" taken upon the plane crash that befell the 1970s band which helped popularize Southern rock. As described in newly unsealed court papers, in which the survivors agreed in 1987 "never to use the name Lynyrd Skynyrd again in an effort not to capitalize on the tragedy that had befallen the group." Artimus Pyle, who joined the band as a drummer in 1974, is described as a signatory to the Consent Order, although he evidently attempted to sign it "under protest." Nevertheless, suing Lynyrd Skynyrd parties maintain he is restrained through agreement and court order from authorizing or participating in any story that purports to be a history of the band. Also being sued is the film division of Cleopatra Records. Cleopatra points out that Pyle has been interviewed about the subject on numerous occasions without objection. Cleopatra also draws attention to how Lynyrd Skynyrd has been on tour since February, suggesting that the plaintiffs may also be in violation of the Consent Order. U.S. District Court judge Robert Sweet has scheduled a trial for July 11-12. - The Hollywood Reporter, 6/19/17...... Ann Wilson says she's "definitely working on" new solo material and has plans for a solo tour, with Heart on hiatus indefinitely. "The tour's over in the late fall, and when we get back, I'll go into my home studio and we will do it, 'cause there is stuff coming." Wilson released her first solo album, Hope & Glory, in 2007. She's also released a pair of EPs as the Ann Wilson Thing, in 2015 and 2016. Wilson says her new music will likely speak to today's social and political climate, as evidenced by the covers she's been playing on her tour. "Just being out in the world, you see so many things, and every day you experience so many concepts and different people and their coolness and weirdness," she says. "It's a feast of ideas." As for the return of Heart, Wilson says there's no guarantee. "I really don't know at this moment. But I do know for sure it will never be the way it was before. It will be something out of the box, moving forward and evolved -- if it ever happens again." - Billboard, 6/19/17...... Michelle Phillips of the Mamas and the Papas has decided to put her vintage 1970 Mercedes 250C coupe up for auction at a RM Sotheby's Santa Monica sale on June 24. The two-tone, silver and black luxury vehicle, which Phillips traded a Jaguar XKE for because transporting her newborn daughter Chyna Phillips around in the XKE "wasn't working out," is estimated to bring in between $20,000 and $30,000. - Billboard, 6/19/17...... David Crosby, who once casually alleged that "rap isn't music," is featured in a new Twitter ad where users users all over the globe recommend songs that Chance the Rapper should play at his shows. The Byrds/CSNY figurehead is a standout among the twentysomethings who are featured in the same ad campaign, and suggests that Chance play "anything with real instruments" and, more unrealistically, volunteers a collaboration with the rapper ("I could up your game"). - Billboard, 6/19/17......

Co-founding former Kiss drummer Peter Criss has announced he is retiring from live performing, and will play what he says is his last U.S. concert at The Cutting Room, an intimate venue in Manhattan, on June 24. "I want to leave the stage happy," says Criss, who is the co-author and featured vocalist on the hit Kiss single "Beth." "I got onto the stage not thinking about making a buck," Criss says. "It was just pure: Play drums, have a good time, meet girls, travel and get out of Brooklyn." Criss, 71, formed Kiss with Paul Stanley, Gene Simmons and Ace Frehley in 1973, and the band went on to become one of the premier live acts of the decade. But drugs and alcohol helped cut short Criss and Frehley's tenure with the band until a 1996 reunion that was the year's highest-grossing tour. Criss last played with Kiss on a co-headlining tour with Aerosmith in 2003, and even the band's induction into the Rock Hall in 2014 couldn't end on a harmonious note. "I wanted to play so bad that night, and I know Ace did," Criss said. "And we didn't ... I didn't get to end my career the way I wanted to end it. So now I'm doing it my way, kind of like Sinatra." Criss holds out the possibility of similar farewell one-offs in other countries, following a successful show in Melbourne, Australia in May. He says he's also working on a solo rock album, a jazz album, a children's book, and even a comedy screenplay he hopes will interest actor Ben Stiller. - AP, 6/19/17...... An autopsy report issued by the Los Angeles coroner's office on June 19 reveals that Star Wars actress Carrie Fisher had cocaine, ecstasy and heroin in her system when she became ill on a London to Los Angeles flight in December. The reports states it is difficult to pinpoint when the drugs were taken and their impact on Fisher's Dec. 27, 2016 death, which was caused by sleep apnea and other undetermined factors, the report states. The report states Fisher may have taken cocaine three days before the Dec. 23 flight on which she became ill. She died four days later. It also found traces of heroin, other opiates and MDMA, which is also known as ecstasy, but that they could not determine when Fisher had taken those drugs. The findings were based on toxicology screenings done on samples taken when Fisher arrived at a Los Angeles hospital. Fisher long battled drug addiction and mental illness. She said she smoked pot at 13, used LSD by 21 and was diagnosed with bipolar disorder at 24. She was treated with electroshock therapy and medication. Fisher's brother Todd Fisher said that cigarette smoking also likely contributed to his sister's death. "If you want to know what killed her, it's all of it," he said. - AP, 6/19/17...... Actor Stephen Furst, known as Flounder on Animal House and Dr. Axelrod on St. Elsewhere, passed away on June 16 due to complications from diabetes. He was 63. He also appeared as Ambassador Vir Cotto on Babylon 5. - The Los Angeles Times, 6/17/17......

Comedian/actor/screenwriter Bill Dana, who created and starred as the earnest character at the center of the "My Name...Jose Jimenez" routine that made him one of America's most beloved comic performers of the 1960s, died on June 15 at his home in Nashville, Tenn. He was 92. Born William Szathmary on Oct. 5, 1924, Mr. Dana first appeared as Jimenez on The Steve Allen Plymouth Show in Nov. 1959, where he also worked as an Emmy-nominated head writer. Mr. Dana contrived the trademark "Would You Believe?" line of jokes that Don Adams employed as a standup and on the '60s sitcom Get Smart and penned one of the funniest episodes in All in the Family history -- the one from 1972 in which Sammy Davis Jr. plants a kiss on Archie Bunker (Carroll O'Connor). "I said, 'My name...Jose Jimenez,' and the [live] audience laughed," Mr. Dana, a Massachusetts native of Hungarian-Jewish descent, recalled in a 2007 interview with the Archive of American Television. "I remember thinking, 'This guy just said his name and everybody [went crazy]...' Mr. Dana said he got the idea for the character and the accent after talking with a Puerto Rican local while on vacation years earlier. A few months later, Jimenez showed up as an elevator operator on CBS' The Danny Thomas Show. A handful of episodes on that sitcom led to NBC's The Bill Dana Show, in which the character worked as a bellhop at a ritzy New York hotel. Jimenez was so popular, NBC ordered 39 episodes without even shooting a pilot. The series lasted two seasons, with Adams coming aboard as hotel detective Byron Glick the second year. - MSN.com, 6/19/17.
Saturday, June 17, 2017
Interviewed on Sirius XM radio's new Beatles channel on June 12, Eddie Vedder of Pearl Jam revealed that Paul McCartney once accidentally punched him in the face at a Seattle hotel bar while getting excited telling a story. "He kind of was illustrating how he hit this guy, and when he did that, he shot out his left arm as if he was hitting this guy, and I was standing right there, and I got hit," Vedder said. "It was a great, incredible personal story and I caught the end of it, but as I was listening I was just thinking, Paul McCartney just hit me in the face. And it hurt!," said Vedder, who added that his face hurt for days after the incident. "A great time in my life to be hit by Paul McCartney," Vedder said. Adding that after the pain and swelling subsided, he "kind of missed it." Meanwhile, in a recent appearance on Conan O'Brien's TBS talk show, director Judd Apatow said Sir Paul rebuffed him once when Apatow asked McCartney for his phone number. Apatow said that McCartney used to attend his stand-up routines, and he thought he might ask McCartney out to lunch after the two met a few times after the performances. "He was very nice but he instinctively said no. He found a nice way to do it," Apatow said. - New York Post/Billboard, 6/13/17...... In other Beatles news, Yoko Ono is to be credited as co-writer of her late husband John Lennon's "Imagine" more than 45 years after the song was released, in accordance with John's wishes. "Imagine" was recently named the recipient of the 2017 Centennial Song Award by the US National Music Publishers Association, and while collecting the award on Lennon's behalf in New York on June 14, Ono was informed that she will soon receive a songwriting credit on the pop classic. A clip of a 1980 interview with John as shown, in which the late Beatle said Ono deserved a co-writing credit because of her "influence and inspiration" on the song. Since the song debuted in 1971, the writing of "Imagine" has been credited solely to Lennon, though Ono and Phil Spector are listed as co-producers. - New Musical Express, 6/15/17......

Elsewhere on the Fab Four front, George Harrison's son Dhani Harrison has announced he is prepping his first solo album and has booked his debut solo gigs for July. Harrison, 38, has signed a solo deal with BMG Records and is working on an album slated for release later this fall. Dhani has previously released three full-length albums and two EPs with his group Thenewno2, and has collaborated with such artists as Eric Clapton, Wu-Tang Clan, Prince, Pearl Jam, Jakob Dylan and Ben Harper He has also composed music for films, including 2014's Learning to Drive, and the TV series The Divide, Good Girls Revolt and Outsiders. - Billboard, 6/16/17...... John Lennon, Paul McCartney, David Bowie and John Peel were among many music stars honoured with blue plaques for BBC Music Day on June 15. To mark the occasion, the BBC's local radio stations unveiled 47 blues plaques across the country, signifying "locations that played a major role in our musical heritage." Lennon and McCartney were be honoured with a plaque at the venue that they played their only gig as a duo, billed as The Nerk Twins, at the Fox and Hounds in Caversham, Berkshire. Bowie received two plaques -- one in Soho in London to mark where the artist recorded his albums Hunky Dory and The Rise and Fall of Ziggy Stardust and one in Kent to mark the formation of his early band The Manish Boys. Bowie's backing band, the Spiders from Mars, meanwhile got a blue plaque in Hull. - NME, 6/14/17...... Sting was honored with a Polar Music Prize during a gala at the Stockholm Concert Hall on June 15. After performances of Sting tunes by Annie Lennox ("Fragile") and Jose Feliciano ("Every Breath You Take"), Sting gave an acceptance speech. The Swedish prize was founded by ABBA manager Stig Anderson celebrates "the power and importance of music" and winners receive 1 million Swedish crowns. Also receiving a Polar Music Prize was jazz artist Wayne Shorter. - Stereogum.com, 6/16/17......
On June 9, Gene Simmons of Kiss filed an application with the U.S. Patent and Trademark Office that, if approved, would grand him trademark of the "thwip" hand gesture originally made famous by the superhero character Spider-Man -- the curling of one's middle and ring fingers while the pinky, index, and thumb remain extended. Simmons says that the gesture became an iconic part of Kiss's act during its 1974 Hotter Than Hell tour. According to Simmons application, he's seeking to trademark the symbol for all things relating to "entertainment, namely, live performances by a musical artist; personal appearances by a musical artist." The obvious issue at hand is whether or not Simmons will be able to make a solid enough argument that the gesture is so strongly tied to his brand in peoples minds that he should own it. The gesture also happens to be the sign for "I love you" in American Sign Language for the deaf. - Gizmodo.com, 6/14/17...... Bob Seger made the surprise move of bringing his "old time rock n' roll" into the digital realm on June 16, after a long time of running "against the wind" of the streaming music market. Seger is now streaming 13 of his titles -- eight studio albums, three compilations and two live sets -- via Amazon Music, Spotify, Apple Music, iHeartRadio, Napster and Slacker Radio. The albums will also be available for digital download. It marks the long-awaited arrival of Seger's music after a lengthy holdout during which fans have campaigned on social media for the material to become available. "Bob Seger is an amazing artist with songs and albums that stand the test of time, and we're thrilled he is now making his catalog available to stream on Amazon Music," said Amazon Music VP Steve Boom. Seger was also late to releasing his catalog titles on compact disc, only releasing them in earnest beginning in 1989, and he only arrived on iTunes in 2011. The streaming move comes as Seger and his Silver Bullet Band are preparing for their Runaway Train Tour, which kicks off Aug. 24 in Toledo, and amidst reports of Seger working on a new album in Nashville, though no release details have been announced yet. - Billboard, 6/16/17...... Glen Campbell released his final studio album, Adiós, on June 9, and his daughter Ashley Campbell says the recording was therapeutic for him as well. "We definitely were seeing a decline, so we wanted him to be able to do this, while he still could," Ashley said of her dad, who was diagnosed with Alzheimer's disease in 2011 after signs of memory loss. "So definitely we didn't think there was going to be another album." Adiós features songs that Campbell has loved to sing, but never recorded, including songs made famous by the likes of Bob Dylan, Linda Ronstadt and Johnny Cash. His longtime banjo player Carl Jackson produced the album, which includes guest vocals from Willie Nelson, Vince Gill as well as his daughter, who is also a musician and singer. Ashley says her 81-year-old dad is "doing so much better than a lot of other people in his position... Instead of being scared and confused all the time, he is just happy and loves being around people. And enjoys his desserts and all that. It's nice to know that we have some kind of bright side in this dark situation." - AP, 6/15/17......
Rod Stewart became the latest rocker to ignore requests to boycott Israel when he performed in Tel Aviv on June 14. Stewart, who last played in Israel in 2010, hit the stage at Park Hayarkon despite calls for him to cancel the concert from a consortium of musicians keen to keep top acts from performing in Israel to protest the nation's ongoing spat with Palestine. Stewart performed all his hits and gave his Israel return a local touch when he invited singer Rita Yahan-Farouzto join him onstage for a rendition of his ballad "Sailing." The band Radiohead also is going ahead with plans to perform in Israel despite the boycott. - WENN.com, 6/16/17...... Stevie Nicks has composed and recorded a new song called "You Hand I Will Never Let It Go" that appears in the forthcoming movie The Book of Henry.The film follows a single mother named Susan (played by Naomi Watts) who waits tables at a diner alongside her friend (Sarah Silverman). Susan finds herself in the middle of some troubling small town drama, and the story unfolds from there. Nicks is embarking on a solo tour that includes a huge show with Tom Petty and the Heartbreakers in London's Hyde Park on July 9. In other Fleetwood Mac-related news, Christine McVie and Lindsey Buckingham are currently promoting their self-titled joint album, which dropped on June 9, and appeared on NBC's The Tonight Show on June 12, where they performed the FM classic "Don't Stop." Fleetwood Mac are due to play a huge new festival in L.A. and New York this summer, and McVie recently revealed that the entire band is "going to start rehearsing in March 2018" for a "global tour" than will begin next June. - Stereogum.com/New Musical Express, 6/14/17...... Less than a month after co-founder Gregg Allman died at age 69, organizers of his Laid Back Festival have announced that the food and music event will hit the road for a three-city swing in September with an all-star collection of rock icons paying tribute to the late Allman Brothers Band leader. Jackson Browne, Steve Winwood, Little Steven and the Disciples of Soul, Peter Wolf and Jaimoe's Jasssz Band will headline the event, which was first launched in 2015 as a one-off show curated by the singer/keyboardist before expanding in 2016. 2017 shows will take place at Holmdel, New Jersey's PNC Bank Arts Center (Sept. 21), Hartford, Connecticut's XFINITY Theatre (Sept. 23) and Wantagh, New York's Northwell Health at Jones Beach Theater (Sept. 24). - Billboard, 6/13/17......
Alice Cooper has announced that he and his original Alice Cooper Band lineup are reuniting for a UK tour that's set to kick off on Nov. 11 in Leeds. Cooper was joined onstage in Nashville in May by original band members Dennis Dunaway (bass), Michael Bruce (guitar) and Neal Smith (drums). They performed a five song mini-set accompanied by current Alice Cooper band member Ryan Roxie on guitar. "When the original band broke up in 1975, there was no bad blood," Cooper says. "There were no lawsuits -- we had just burned out the creative process. We were never out of sight of each other for 10 years. Everybody just went their own way. Neal, Dennis and I always stayed in touch. Mike disappeared for a while and Glen Buxton passed away in 1997, which was a big blow." Alice and the band will also play Glasgow (Nov. 12), Birmingham (Nov. 14), Manchester (Nov. 14) and London (Nov. 16). Tickets for all shows are on sale now. - New Musical Express, 6/14/17...... Neil Young's ex-wife Pegi Young posted a message on the offical Bridge School website on June 14 stating that the popular Bridge School Benefit concert that Neil Young has hosted for the past 30 years will not take place in 2017, and its future remains unclear. "The Bridge School Benefit Concert, traditionally held at Shoreline Amphitheatre, will not be held in 2017," reads Pegi Young's letter. "We want to express our sincere and profound thanks to all of you for your love and support, demonstrated by way of your attendance at 30 years of Bridge School Benefit Concerts. They have been truly memorable events and we have great appreciation for everyone who has been involved beginning, of course, with Neil Young and including all the many artists who have been so generous with their time and talent; the production people who have made it all possible." Neil Young also issued a statement on the school website, citing "personal reasons" for no longer hosting the event beginning this year. "Although I will continue in fund raising efforts, for personal reasons beginning this year I will no longer be hosting The Bridge School Concert," he wrote. "I wish everyone the best as the school heads into the future." The annual BSB concert was founded in 1986, and in addition to Neil Young has been headline by such acts as David Bowie, R.E.M., Pearl Jam, Bruce Springsteen, The Who, Brian Wilson, Patti Smith, Arcade Fire, My Morning Jacket and many more. The school was co-founded by Pegi Young in 1986 for children with severe speech and physical impairments after she and Neil Young had trouble finding a suitable school for their non-verbal son, Ben Young, who has cerebral palsy. She is currently the president of the board of directors. - Billboard, 6/14/17...... Robin Trower will release a new studio album, Time and Emotion, on Aug. 4 in the UK. "I can honestly say I don't know when I have been happier with an album," says the 72-year-old guitar god. "I feel Time and Emotion contains some of my very best work." To promote the new LP, Trower and his band will perform his only concert in the UK this year at London's Islington Assembly Hall on Nov. 29. - Noble PR, 6/16/17......

Actress and model Anita Pallenberg, the former girlfriend of Rolling Stones guitarist Keith Richards, died of as yet unannounced causes on June 13, according to a post on social media by her friend Stella Schanabel. She was 73. "I have never met a woman quite like you Anita," Schanabel's post stated. Pallenberg, born in Rome to German parents, spent time with Andy Warhol's Factory crowd in New York City before meeting the Rolling Stones in Munich in 1965. She was romantically involved with band member Brian Jones for around two years, but became better known for her long-term relationship with Richards. Though they never married, Pallenberg and Richards were in a relationship for around 12 years -- from 1967 to 1980 -- and had three children together, with the third tragically dying of cot death at just 10 weeks old. Pallenberg sang backing vocals on the classic Stones hit "Sympathy For The Devil" and has been acknowledged as a significant influence on the band. Jo Bergman, the band's assistant in the late '60s and early '70s, once said: "Anita is a Rolling Stone. She, Mick, Keith and Brian were the Rolling Stones. Her influence has been profound. She keeps things crazy." Pallenberg's acting career included appearances in the controversial Mick Jagger film Performance (1970) and a supporting role in the 1968 cult classic Barbarella. She later appeared in Harmony Korine's 2007 film Mister Lonely, and appeared alongside Marianne Faithfull in a classic episode of Absolutely Fabulous, playing The Devil to Faithfull's God. The actress/model battled drug addiction for much of her life but said in 2014 that she had been sober from drugs for 14 years. She is survived by two children and five grandchildren. - NME, 6/14/17.
Monday, June 12, 2017
Bette Midler was awarded a Best Performance by an Actress Tony for her starring role in "Hello, Dolly!" at the 71st annual Tony Awards on June 11, 2017 in New York City. During her lengthy acceptance speech, the diva was given the hint that it was time to wrap up with play-off music, to which she responded, "Shut that crap off!" Midler went on to praise the "Hello Dolly!" as a production that "has the ability to lift your spirits in these terrible, terrible times." "Hello, Dolly!" won four awards in all, including Best Revival of a Musical. - Billboard, 6/11/17.....
Herb Alpert has recorded a jazzy take of the Beatles' "Michelle" which will be included in his upcoming album Music Vol. 1, which hits stores on July 28. When Alpert and his '60s band The Tijuana Brass played London in 1966, their concert was promoted by Beatles manager Brian Epstein, and Alpert remains a professed Beatles fan. "When people ask me, 'Do you regret anything,' I was thinking, man, in 1962, after A&M (Records) started, the Beatles were hunting for a record company," Alpert says. "They were on VeeJay for a while and I guess nobody really was coming to the party. I was thinking, 'Man, if I had flown over to London just to see if we could do something...' but the timing was off. I didn't get them at that moment. I retrospect you think, 'Man, they were available...'" Music Vol. 1 includes a variety of other covers, including standards such as "Unforgettable," "Cheek To Cheek" and "C'est Si Bon," a new version of the Tijuana Brass' "Flamingo" and a rendition of Jason Mraz's "I'm Yours." The set includes one original, "Sugarfoot." "My excitement has accelerated over the years," Alpert notes. "I'm getting more out of the trumpet with less effort. I'm just having a good time doing it, so I'm a lucky guy in that respect." - Billboard, 6/9/17...... An estimated 14,000 fans turned out to see Aretha Franklin perform a headline concert in her hometown of Detroit at the finale of the three-day Detroit Music Weekend festival on June 10. The generous 110-minute performance surveyed much of the Queen of Soul's 60-year recording career over the course of a dozen songs, including her classic soul period with "Chain of Fools," newer material including Adele's "Rolling in the Deep," and a vamped "Freeway of Love" that turned into a soaring gospel testimony. The previous day, Franklin was feted with a tribute concert -- which she was unable to attend for health reasons -- that featured Stevie Wonder, Bob Seger, Mitch Ryder, Kid Rock, Ariana Grande and others. Franklin, now 75, has hinted that the Detroit performance may be her last in her hometown. "It's still moving in that direction. It's winding down," she told Billboard recently. "There's a warranty on everything. Fifty-four years of traveling and flying... can be very tiring. I'm not happy, exactly, about doing something that you've been doing for 54 years that you really, really love. But nothing lasts forever." Although considering retiring from live performing, Franklin says she's hoping to release a duet album early in 2018 with contributions from such artists as Wonder, Elton John and Lionel Richie. She is continuing to develop a biopic and has a museum and nightclub/restaurant in mind as well. A street in Detroit was also renamed in Franklin's honor during the festival. - Billboard, 6/11/17......
Phil Collins has been forced to postpone a June 8 concert on his Not Dead Yet tour at London's Royal Albert Hall after suffering a serious head injury in his hotel room. Collins, 66, was preparing to play the fourth gig in a five-night run at the venerable venue when he slipped and fell the previous evening. "Phil suffers from 'drop foot' as a result of a back operation which makes it difficult to walk," read a statement on his Facebook page. "He rose in the middle of the night to go to the toilet and slipped in his hotel room, hitting his head in the fall on a chair. He was taken to hospital where he had stitches for a severe gash on his head close to his eye and is recovering well. He will be kept under observation for 24 hours." The former Genesis drummer/vocalist and solo star launched his first tour in over a decade earlier in 2017. The statement said he will reschedule the Royal Albert gigs for Nov. 26 and 27 and is planning to continue his tour on June 11 with a gig in Cologne before heading back to London for a headlining gig at BST Hyde Park on June 30. - Billboard, 6/8/17...... A hearing is set for the third week in June on a motion by the estate of Prince to void its $31 million deal with Universal Music Group for the rights to the late pop star's "vault" of unreleased tunes and other recordings, due to potential conflicts with Warner Music Group's rights. In a flurry of court filings earlier in June, Prince's eldest half sister Sharon Nelson objected to the proposed rescission of the deal on grounds that it would harm the estate's business reputation. UMG is also seeking a refund of the $31 million it paid the estate for a recorded-music package. Meanwhile, a new charitable foundation is being launched in Prince's honor. The nonprofit PRN (Prince Rogers Nelson) Alumni Foundation -- whose board of directors is comprised of former Paisley Park employees -- is dedicated to aiding the various causes and charities that Prince supported over the years. - Billboard, 6/9/17...... An upcoming book entitled Bob Dylan: A Spiritual Life will explore the spirituality of Bob Dylan. Author Scott Marshall says it's "tough to ignore the impact of Dylan's Jewish roots and the impact that Jesus has had on Dylan -- they're both a part of his story." Marshall continued: "He just turned 76, seemingly past retirement age, but he's still on the road and in the studio. And last October there was plenty of controversy when he won the Nobel Prize in Literature. Trust me when I say it's a similar situation going on when it comes to his spiritual journey over the decades: plenty of intriguing stories, competing voices, humor, conflict. Dylan sings and speaks when he feels like it. When he feels like going silent, he does that." Bob Dylan: A Spiritual Life will drop on June 20. - Billboard, 6/8/17...... Lawyers representing Led Zeppelin have asked a 9th circuit appeals court to consider forcing the plaintiffs in the 2016 "Stairway to Heaven" trial to pay for their litigation fees in the case, in which a jury found guitarist found guitarist Jimmy Page did not copy the song's iconic riff from a 1968 instrumental piece by Spirit called "Taurus." On June 2, Led Zeppelin attorney Peter Anderson filed a brief that argued that an appeal of the verdict filed by attorneys for late Spirit songwriter Randy Wolfe's estate "has absolutely no merit." Anderson also asserts, "In addition, and including because Skidmore continues to advance frivolous arguments and misstate the law ... defendants should recover their costs and attorneys' fees on appeal." - Billboard, 6/8/17......
A 2016 Carole King concert filmed at Hyde Park in London will be screened at about 600 movie theaters across the U.S. for one night only on July 11. The concert was King's first U.K. performance in 27 years, where she performed her iconic album Tapestry in its entirety for the first time ever. It includes guest appearances from such friends and collaborators as David Crosby, Lou Adler, Danny "Kootch" Kortchmar, Graham Nash, Elton John and Barry Mann and Cynthia Weil. The screening will also feature an interview with King, and tickets for Carole King: Tapestry -- Captured Live at Hyde Park London are available online at www.FathomEvents.com and at participating theater box offices. - Billboard, 6/8/17...... Queen guitarist Brian May has released a new video detailing and promoting the forthcoming Queen Monopoly game which substitutes properties for iconic Queen moments. The Queen Monopoly game has been in the works for a year in a half, which May compares to the time-frame of making an album. May says in the video: "You've got your band on the road and you have a career, and all the milestones that happen in real life will happen to you. All the good stuff and all the bad stuff, too." The 18-minute-long video also contains a comprehensive discussion of the game rules, an unboxing of the game pieces and board and explains how this collaboration came to be. Queen's Monopoly will be available in the U.K. beginning June 23. - New Musical Express, 6/8/17...... Country music songwriter/producer Norro Wilson, whose work includes Charlie Rich's "The Most Beautiful Girl" and "A Very Special Love Song," George Jones' "A Picture of Me (Without You)," Tammy Wynette's "He Loves Me All The Way," and Charley Pride's "Never Been So Loved (In All My Life)," passed away on June 8 after a recent stay in hospice care. He was 79. The Scottsville, Ky. native was a Grammy winner who began his music career as a Gospel singer, performing in the group The Southlanders, and began to record more often as a solo artist in the late 1960s. His own country chart appearances included "Only You" and 1970's "Do It To Someone You Love," which peaked at No. 20. In the 1980s, Wilson stayed busy producing records, and working in the A&R department at RCA. He was inducted into the Nashville Songwriters' Hall of Fame, and was also a 2008 inductee into the Kentucky Music Hall Of Fame. - Billboard, 6/9/17...... Ed Victor, an A-list literary agent who brokered recent bestselling memoirs by the likes of Keith Richards, Eric Clapton and Andrew Lloyd Webber, died on June 7 in London of a heart attack. He was 77. Other clients include Pete Townshend, U2, Carl Bernstein and Candice Bergen. A New York City native, Victor moved to Britain in the early 1960s after receiving a scholarship from the University of Cambridge. He attempted to start a newspaper and was an editor at Alfred A. Knopf and at Weidenfeld & Nicolson before launching his own literary agency in 1976. - Billboard, 6/9/17......
Actor Adam West, who rose to fame portraying Batman in the 1960s TV series that lifted the Caped Crusader into pop culture consciousness, died on June 10 after a "short but brave battle with leukemia," according to a post on Facebook by his family. He was 88. Mr. West, who played the superhero straight for kids and funny for adults, initially chaffed at being typecast after Batman went off the air after three seasons, but in later years he admitted he was pleased to have had a role in kicking off a big-budget film franchise by showing the character's wide appeal. Born William West Anderson in Walla Walla, Wash., Mr. West moved to Seattle at age 15 with his mother after his parents divorced. He graduated from Whitman College, a private liberal arts school, in Walla Walla, and after serving in the Army, he went to Hollywood and changed his name to Adam West and began appearing on a number of television series, including Bonanza, Perry Mason and Bewitched. Mr. West initially chaffed at being typecast after Batman went off the air after three seasons, but in later years he admitted he was pleased to have had a role in kicking off a big-budget film franchise by showing the character's wide appeal. More recently, he did the voice of nutty Mayor Adam West in the long-running Family Guy series. Mr. West is survived by his third wife, Marcelle, and six children. - AP, 6/10/17.
Wednesday, June 7, 2017
The remastered 50th anniversary edition of the Beatles' Sgt. Pepper's Lonely Hearts Club Band re-entered the Billboard Hot 200 album chart for the week ending June 1, coming in at No. 3 with 75,000 equivalent album units sold. The No. 3 ranking is Sgt. Pepper's' highest since the Dec. 30, 1967-dated chart, when it also placed at No. 3, and is also the highest rank for a Beatles album in more than 16 years. The album also helped the legendary quartet re-enter the Billboard Artist 100 chart at a new peak of No. 5. The Artist 100 chart blends album and track sales, radio airplay, streaming and social media fan interaction. The band previously peaked at No. 14 on that chart on Oct. 1, 2016. - Billboard, 6/7/17......
Gregg Allman was laid to rest on June 3 at Rose Hill Cemetery in Macon, Ga., near the U.S. "Highway 41" that was immortalized in the Allman Brothers Band hit "Ramblin' Man." The legendary Southern rocker was buried near his late brother Duane Allman in the same cemetery where, according to Allman, they used to write songs among the tombstones. Thousands of fans lined the streets of Macon to honor Allman, as a bagpiper played a somber tune. Family and friends, including musicians who played in the ABB over the years, gathered on a hillside overlooking his grave, which is shaded by huge oak trees. Many shared memories of concerts, and some blared the band's songs from their cars and trucks. One carried a sign saying "You made our soul shine. We'll miss you brother Gregg." Before the burial, a private funeral service was held inside a small chapel with mourners, including Allman's ex-wife Cher, filing past as five black stretch limousines waited outside for the short trip to the cemetery. Allman's famous fellow Georgian, former U.S. Pres. Jimmy Carter, also mourned the keyboardist who drew large crowds to campaign events during his 1976 presidential race. Allman died May 27 at the age of 69 of liver cancer at his home near Savannah, Ga. Allman's manager, Michael Lehman, told the AP that the night before Allman passed away, he was able to listen to some of the tracks being produced for his final album, Southern Blood, which is scheduled to be released in the fall. "He was looking forward to sharing it with the world and that dream is going to be realized," Lehman said. "I told him that his legacy is going to be protected, and the gift that he gave to the music world will continue to live on forever." On June 6, Allman was also honored with an all-star tribute during the CMT Music Awards in Nashville, Tenn., which opened with a performance of ABB songs by Derek Trucks, Charles Kelley of Lady Antebellum, Jason Aldean and Darius Rucker. - AP, 6/3/17...... Meanwhile, Cher has confirmed on Twitter that a Broadway musical based on her life is coming to The Great White Way in 2018. On June 6, Cher tweeted, "Just got off phone w/Writer & Director of musical. There will be performance in theatre with actors, dancers, singer It'll be on Broadway 2018." Jason Moore, who previously directed the stage musical "Avenue Q" as well as the popular a cappella film Pitch Perfect, is directing the show, which is based on the singer's life and career, according to reports from the New York Post. It features a book by Rick Elice (Jersey Boys), with songs selected from Cher's greatest hits. - The Hollywood Reporter, 6/6/17......
In related news, a new Meat Loaf musical opened on June 5 in London's West End at the Coliseum. "Jim Steinman's Bat Out of Hell -- The Musical" had its world premiere earlier in 2017 at the Opera House in Manchester, England, and is scheduled to open in Toronto's Ed Mirvish Theatre on Oct. 25. The musical is directed by Jay Scheib and stars Andrew Polec and Christina Bennington as Strat and Raven, respectively. Originally conceived by Steinman for the stage in 1975 and performed once under the name Neverland, in 1977, the musical is about some rebellious teens in post-apocalyptic Obsidian, ruled by the tyrannical Falco. Strat falls in love with the leader's daughter, Raven, and sets out to rescue her. - Billboard, 6/5/17...... A new Prince musical will be touring the UK in 2018. The creators of Michael Jackson-themed musical "Thriller Live" are behind the show, where Prince's greatest hits will be turned into a musical. The show will be taken to theatergoers across the UK and will include hits "Raspberry Beret," "Kiss," "When Doves Cry," "Little Red Corvette" and titular track "Purple Rain." A cast of 26 will tour the show, with dates kicking off in Bromley on Feb. 1 before heading to Manchester, Plymouth, Birmingham and Blackpool. There will also be dates in Edinburgh, Hull, Ipswitch and Belfast. - New Musical Express, 6/4/17...... Chicago founding member Jimmy Pankow and his bandmate Robert Lamm are scheduled to be inducted into the Songwriters Hall of Fame on June 15. Pankow, the songwriter and trombone virtuoso who's responsible for threading Chicago's signature horns throughout five decades of music, says that "inspiration is a constant thing" for his own songs, which include the smash "Just You 'n' Me." "You can be inspired with an idea in any given moment... There have also been songs in my catalog that are instrumentally challenging for the band and for the horn section, and I enjoy that as well," Pankow says. He added that "there's a few really cool possibilities for the next chapter for Chicago that I'm not at liberty to discuss at the moment." Chicago is celebrating its 50th anniversary as a band in 2017, and was recently inducted in the 2016 class of the Rock and Roll Hall of Fame. - Billboard, 6/7/17...... Meanwhile, Motown legend Berry Gordy, Jr. will also be inducted with the 2017 Songwriters Hall of Fame class on June 15. The 87-year-old Gordy, who deferred his induction from last year, says that he's most proud of "all the artists, writers, musicians and producers, who had so much faith and trust in me and the courage to follow me down roads that didn't even exist... They are the people who worked, laughed, cried, lived and died to help make the Motown legacy what it is today, and I'll always be grateful to them." - Billboard, 6/5/17......
The site of the legendary 1969 Woodstock music festival has been given national historic recognition after New York Gov. Andrew Cuomo announced on June 6 that Bethel Woods Center for the Arts in the Hudson Valley town of Bethel has been placed on the National Register of Historic Places. Cuomo says the festival that drew nearly half a million people to Max Yasgur's dairy farm was a "pivotal moment in both New York and American history," and the recognition will preserve the landmark for future generations. Bethel Woods Center CEO Darlene Fedun says the recognition furthers educational and cultural initiatives at the museum and surrounding grounds that embody the "spirit of the '60s." The 800-acre Bethel Woods campus is 90 miles north of New York City. - AP, 6/7/17...... Bob Dylan finally delivered his Nobel Prize lecture in the form of a 30-minute recording on June 4. The iconic singer/songwriter accepted the Nobel Prize in Literature while in Sweden back in April, but did not deliver the lecture that was required in order to claim his 8 million kroner (£725,000) prize money. Dylan traced the literary and musical influences behind his work in the speech, among them Buddy Holly (who Dylan saw shortly before his death), and the classic novels Moby Dick, All Quiet on the Western Front and The Odyssey. In conclusion, Dylan stated the following: "Our songs are alive in the land of the living. But songs are unlike literature. They're meant to be sung, not read. The words in Shakespeare's plays were meant to be acted on the stage. Just as lyrics in songs are meant to be sung, not read on a page. And I hope some of you get the chance to listen to these lyrics the way they were intended to be heard: in concert or on record or however people are listening to songs these days. I return once again to Homer [character in The Odyssey], who says, 'Sing in me, oh Muse, and through me tell the story.'" Dylan was announced as the recipient of the Nobel Prize in Literature in Oct. 2016, but did not acknowledge as much for over two weeks. He did not attend the prize giving ceremony back in December, with Patti Smith performing in his stead. - New Musical Express, 6/5/17...... Barbra Streisand's "The Music The Mem'ries The Magic Tour" has grossed over $53 million after wrapping in May, with an additional $6.8 million in revenue added after the diva played two sold out final concerts in the New York metropolitan area -- at the Nassau Veterans Memorial Coliseum in Uniondale, N.Y., on May 4 and the Barclays Center in Brooklyn on May 6. The tour initially concluded in December 2016 with $46 million earned from a fall trek through North American cities, but in February, Streisand announced two further May dates. In total, Streisand's tour sold 203,423 tickets at 16 shows in 14 North American cities. The diva launched the trek in support of her last album, Encore: Movie Partners Sing Broadway, which topped the Billboard Hot 200 album chart. - Billboard, 6/7/17...... David Bowie's widow Iman posted a tribute to her late husband on Twitter on June 6, what would have been the couple's 25th wedding anniversary. The supermodel posted a photo of Bowie kissing her forehead that included the words, "I would walk forever, just to be in your arms again." She tweeted, "June 6th #BowieForever," with the picture. Bowie and Iman officially married in Switzerland in Ap.1992, but held a church ceremony in Italy on June 6 of that year. They had one daughter together, who's now 16. Bowie died in January 2016 at age 69, following a battle with cancer. - AP, 6/7/17......

To mark the 50th anniversary of the worldwide success of Englebert Humperdinck's 1967 hit "Release Me," Decca/UMe released a new Humperdinck compilation Engelbert 50 in the U.S. on June 2. The two-CD collection includes Humperdinck's long list of hits as well as two new songs. "Release Me" is also notable for spending six weeks at No. 1 in the U.K., and preventing the Beatles from hitting the top spot with one of their greatest double-sided singles, "Penny Lane"/"Strawberry Fields Forever." When asked if he ever discussed his triumph over "Penny Lane" with any of the Beatles, Humperdinck says, "When I met Paul [McCartney] and Ringo [Starr], they were too much the gentlemen to even bring it up." Humperdinck added that he heard Ray Price's version of the song after he recorded his. "[Ray] used to tell his audiences, 'This used to be my song'... He always mentioned my name in his shows," Humperdinck says. Asked if he ever believed he'd one day be celebrating 50 years in the music industry, Humperdinck said: "If you don't put out material that's going to last, you're not going to last. Over the years, I sold over 150 million records. My music has been my passport to the world, and it's been amazing for me. - Billboard, 6/2/17...... Actor Roger Smith, best known for his role as Jeff Spencer in the TV detective show 77 Sunset Strip and later the husband/manager of Ann-Margaret, died at a Los Angeles hospital on June 4 after battling myasthenia gravis, a long-term neuromuscular disease that causes muscle weakness. He was 84. Mr. Smith first began his acting career in the 1950s after being spotted by James Cagney, who put him forward for various movie roles including his part in 1957 film Man of a Thousand Faces. Mr. Smith landed his part in 77 Sunset Strip in 1958, and continued on the ABC series until 1963. The program, which focused on the work of two private detectives, played by Smith and co-star Efrem Zimbalist Jr., is widely considered to have been a game changer in reviving the crime drama television genre. It also lead to a host of spin-offs, including Hawaiian Eye, Surfside 6 and Bourbon Street Beat. Mr. Smith is also known for his part on NBC series Mister Roberts, which ran from 1965 to 1966. Mr. Smith married Ann-Margaret in 1967, and he later quit the acting business to manage her career. The couple had no children, with the actress admitting in the 1980s that she had unsuccessfully tried to become pregnant for over a decade. - WENN.com, 6/7/17...... Comedian Jerry Lewis is recovering after being treated at a Las Vegas hospital for a urinary tract infection, according to his publicist. The 91-year-old Lewis was admitted to the hospital on June 2 so that he could get antibiotics immediately to treat the condition. His publicist says he is doing fine and is expected to be released shortly. Lewis has dealt with a variety of health issues in the past, including hospitalizations in 2012 for his blood sugar and in 2011 for being overly tired. - AP, 6/5/17.
Friday, June 2, 2017
A custom Gibson guitar once owned by late Grateful Dead frontman Jerry Garcia sold for $1.9 million during a charity auction in Brooklyn, N.Y., on May 31. Named "Wolf," the instrument bears a devilish looking, cartoon-like image of a menacing wolf, and was played by Garcia everywhere from San Francisco's Winterland Ballroom to Egypt's Great Pyramids beginning in 1973 in a New York performance the Grateful Dead gave for the Hells Angels. The guitar was owned by devoted Deadhead Daniel Pritzker, a philanthropist, musician and film director who bought the instrument in 2002 for $790,000. "I've been a fan of The Dead since I was a kid, and playing this iconic guitar over the past 15 years has been a privilege," said Pritzker. "But the time is right for Wolf to do some good." The proceeds are earmarked for the Montgomery, Alabama-based Southern Poverty Law Center. Meanwhile, a new Grateful Dead documentary entitled Long Strange Trip: The Untold Story of the Grateful Dead has opened for a week in select theaters in New York and Los Angeles. The four-hour film is also available on Amazon Prime Video beginning on June 2 in six parts. - AP/Billboard, 6/2/17......
After playing two hometown Detroit-area shows in May, Bob Seger & the Silver Bullet Band have announced they'll kick off a full-scale 24-date late summer/fall tour beginning Aug. 24 in Toledo, Oh. Dubbed the Runaway Train Tour, the trek will also hit major cities including Indianapolis (9/2), Detroit (9/9, 9/23), Boston (9/14), Cincinnati (9/21), Pittsburgh (9/28), Atlanta (10/7), St. Louis (10/12), Houston (10/19), Dallas (10/21) and Denver (10/26) before wrapping in Phoenix on Oct. 28. Additional dates are expected to be announced soon. It will be Seger and his band's first live dates since finishing their Ride Out Tour on Mar. 30, 2015 in Indianapolis. Meanwhile, on June 2 Seger released new vinyl editions of his 1994 Greatest Hits album and his 1969 debut, Ramblin' Gamblin' Man. Greatest Hits is being issued on 120-gram and 180-gram vinyl, and comes out as a two-LP set, with a limited purple vinyl edition available exclusively via BobSeger.com. Seger also recently revealed that he has been working on new music in Nashville and Detroit, but no release plans have been announced yet. - Billboard, 6/1/17...... Carlos Santana will be performing the national anthem before Game 2 of the NBA finals between the Golden State Warriors and the Cleveland Cavaliers on June 4. Joining Santana will be famed bassist Benny Rietveld. Santana will launch a U.S. summer tour in Washington on June 23 and run through August. - Billboard, 6/2/17...... Roger Waters says he isn't worried that including a quote by Pres. Donald Trump in the title track of his new solo album, Is This the Life We Really Want?, will date the LP. "No, I don't worry about it," Waters says. "I'm going on the road and that quote will be in the show as well. In the show I'm putting that quote edited between the song "Us and Them" and "Money," so it will come over the introduction to the song "Money" -- you'll get him going "I won! I won!" Ka-ching, ka-ching. "Chaos? There is no chaos. It's a well-oiled machine." Ka-ching, ka-ching. "I won! I won!" Ka-ching. So it's sort of him admitting what we're experiencing right now is a Kleptocracy, this is just a way to steal money, and he's laughing all the way to the bank. The people who believed all his bullshit about making America great, getting their jobs back, are going to realize sooner or later it was all a confidence trick and he doesn't give a shit about them. He doesn't care about anybody but himself -- it's his shtick." In a slight to Bob Dylan, Waters also says that he "hasn't got time to do an album of Frank Sinatra covers." "I guess it's because he can't bear the thought of not being on the road and he couldn't think of anything else to do. I can't believe he really has an affinity for all that schlock. But maybe he does." This the Life We Really Want? was released via Columbia on June 2. - Billboard, 5/31/17...... Also taking aim at Pres. Trump lately is Todd Rundgren, who recently debuted a new anti-Trump video on Fox News called "Tin Foil Hat" from his new album, White Knight. "Why are you so angry?," Rundgren said of Trump supporters, who he recently said "won't have a good time" if they come to his concerts. "We're just trying to get our anger out of the way by having a silly little laugh at somebody who's now in power." - Spin.com, 5/28/17......

Aretha Franklin has announced she's hard at work on a new album featuring collaborations with such fellow music icons as Stevie Wonder, Elton John, Lionel Richie and Yitzhak Perlman. "Lionel's working on his piece, Stevie's working on his piece; they're both originals," says Franklin, who's co-executive-producing the album. "I'm working on a couple of things. I think there will be about 10 [songs] on it, maybe 11, but I'm thinking 10." Franklin, who says she hopes to have the album out in January, added that although she has not set an actual retirement date yet, it will become obvious that she's slowing things down. "I just won't be traveling the way I used to or doing anything like I used to in terms of concerts." she says. "It used to be five or six; I'll only be doing one, maybe two -- and maybe none. But I have other things I want to do. There's a lot going on." Also on the front burner for the Queen of Soul is a new food line with Krispy Kreme donuts, and on June 8 she'll be honored in her hometown of Detroit with the naming of Aretha Franklin Way in the city's downtown. - Billboard, 6/1/17...... The remastered 50th anniversary edition of the Beatles' landmark 1967 LP Sgt. Pepper's Lonely Hearts Club Band is on track to top the U.K. album charts once again, a half century after it first conquered the sales chart in the band's native country. The Fab Four's celebrated eighth album logged 27 weeks at No. 1 in 1967 and 1968 and in the U.S., it racked up 15 consecutive weeks at the top of the Billboard 200. Sgt. Pepper's was released in several configurations May 26, highlighted by a six-disc set with four CDs, a DVD and Blu-ray with the remix, outtakes, mono album mix, video content, posters and a book. Peter Frampton, who starred in the infamous 1978 Sgt. Pepper's-based movie with the Bee Gees, says that Sgt. Pepper's is "still my favorite album," and that he was able to sample the album before everybody else after he scored an early bootlegged copy at a flea market on Petticoat Lane. Frampton says he quickly took the album back to his girlfriend's house and put Sgt. Pepper's on repeat play "until my girlfriend's mother came in and said, 'I think it's time for you to go...'" - Billboard, 5/31/17...... Bruce Springsteen surprised the audience during a concert by his E Street Band guitarist/vocalist Steven Van Zandt at the Count Basie Theatre in Red Bank, N.J., on May 27 when he was invited onstage by Van Zandt to perform with him during his encore. Introduced as "a friend who's out of work," Springsteen emerged to jam with Van Zandt on four songs, including "Tenth Avenue Freeze-Out" and a cover of Marvin Gaye's "Can I Get a Witness." Van Zandt and his band, Disciples of Soul, were playing at the venue behind his new album, Soulfire, which hit stores on May 19. - AP, 5/30/17......

June is Gay Pride Month, and Billboard recently asked numerous pop culture luminaries, including Elton John, to write "love letters" to the LGBTQ community. John's letter thanked his fans "for accepting me -- even when others didn't. Thank you for never judging -- even when times were tough. Thank you for always embracing my music -- even after all these years." The letter continues: "This Pride Month, I'm celebrating you. You've showed the world that people of all creeds, colors, and cultures can come together to enjoy the music of an openly gay artist like me. And more than that, you've showed the world that we are all worthy of love. It's no exaggeration to say that thanks to you, society is becoming more just, more loving, and more compassionate. That is something we can be proud of -- not just this month, but every month and every day of the year. With love and gratitude, Elton." - Billboard, 6/1/17...... The family of Gregg Allman has issued a statement saying the funeral for the late Southern rock legend will be held on June 3 in his hometown of Macon, Ga. The private ceremony is scheduled for 1 p.m. tentatively at Snow's Memorial Chapel in downtown Macon. Allman, who died on May 27 of complications from liver cancer and at age 69 in his home in Savannah, Ga., will be buried at Macon's Rose Hill Cemetery, where he spent much time in his youth writing songs and hanging out with friends. Allman's late brother, Duane Allman, and fellow band member Berry Oakley are also buried at Rose Hill. Allman's second oldest son Devon Allman, 44, says that "once we get through the services, I had an idea about on his birthday [Dec. 8] having a big celebration of life for him in New York City, a big concert where all his friends can play, play his songs, donate the money to charity and just have a big love-in in his honor." Meanwhile, Allman Brothers Band manager Bert Holman says that "there's a great deal of material" in the ABB archives, and "we'll keep putting things out as long as there's an appetite for it." A number of other releases are in motion according to Holman, including the individual digital release of six 2003 shows from the Instant Live series, as well as a "best of 2003" four-disc set that Holman says will "cull the best songs and put together a mega-concert in terms of sequencing." Also being readied is a package featuring multiple shows by the original Allmans lineup at the Fillmore West in San Francisco. - Billboard, 5/30/17...... Such major '70s artists as Queen, the Beach Boys, the Commodores, T. Rex, Simon & Garfunkel, Barry White and Golden Earring will be featured on the soundtrack for Baby Driver, a new film from director Edgar Wright (The Hot Fuzz). The film follows a music-obsessed getaway driver, who times his bank robbery escapes to an eclectic selection of songs. Baby Driver will hit theaters on June 28. - New Musical Express, 6/2/17......

Olivia Newton-John, who recently postponed her U.S. Midwest tour dates, has announced she is now delaying all her U.S. and Canadian tour dates because of the return of her breast cancer. Newton-John originally thought her health issues were due to sciatica, but it turned out to be breast cancer that had spread to her lower back. The singer and Grease star was originally diagnosed with breast cancer back in 1992 and has become an advocate for raising money and awareness for the disease. "In addition to natural wellness therapies, Olivia will complete a short course of photon radiation therapy and is confident she will be back later in the year, better than ever, to celebrate her shows," a statement issued by her rep said. Ticket buyers for the upcoming concerts should contact venues directly about refunds. Rescheduled concert dates will be posted at OliviaNewton-John.com in the coming weeks. - Billboard, 5/30/17...... Barbra Streisand is mourning the loss of her beloved dog, Sammie, which she has owned for 14 years. On her Instagram page, the 75-year-old diva posted numerous photos of herself doting on the fluffy white Coton de Tulear, also known as the "Royal Dog of Madagascar." "Jason took this pic of me holding Sammie on Mother's Day," Streisand posted. "This is the last time my picture was taken with my beloved girl Samantha. May she rest in peace. We cherish every moment of the 14 years we had with her. May 2003 - May 2017." Streisand is fond of the breed and has had several Coton de Tulear in the past. She once told a British newspaper that Sammie is "like the daughter I never had." - AP, 5/28/17...... Damian Marley, son of late reggae superstar Bob Marley, is one of 20 investors who have acquired a 60 percent stake in High Times magazine, its digital media platforms and its increasingly popular Cannabis Cup trade shows. High Times, the magazine that for decades has been the go-to bible for backyard pot growers and cocktail party tokers, has retained a loyal print subscriber base of more than 200,000 with millions more following it online, its new owners say. High Times was founded in 1974 by a former drug smuggler named Tom Forcade and once sold at newsstands in the same opaque plastic bags used to shield the covers of porn magazines. - AP, 6/1/17.
Sunday, May 28, 2017
Cher reacted to the death of her ex-husband Gregg Allman on Twitter soon after the Southern rock icon passed away on May 27 at age 69. "IVE TRIED WORDS ARE IMPOSSIBLE GUI GUI," she wrote a few hours after Allman's death, signing her simple but emotional note, "FOREVER, CHOOCH" and also posting a personal photo of the two during their often stormy relationship. Cher and Allman were married from 1975 to 1979, and together they have a son, Elijah Blue, who was born in 1976. The two music heavyweights also collaborated on an album which was released under the name Allman and Woman in 1977. - Billboard, 5/27/17...... In related news, on May 23 Paul McCartney shared a Twitter tribute to late 007 actor Roger Moore, who starred in the 1973 James Bond installment Live and Let Die and for which Sir Paul famously composed and performed the opening theme song. "Roger was a great man and of course a great James Bond who I was lucky to work with during the time of 'Live and Let Die.' He had a heart of gold, a great sense of humour and will be missed by the many people who loved him," McCartney wrote. Earlier, the former Beatle also expressed sympathy for the families of victims at the May 22 bombing in Manchester, U.K., following an Ariana Grande concert. "Like everyone else, my family and I were shocked to hear about the terrible news from Manchester. All that's left to do is send heartfelt sympathy to the families of the victims and Ariana Grande," McCartney wrote. "Praying that something like this never happens again. Love to everyone." - Billboard, 5/23/17......
Aerosmith and Phil Collins are in, but Kiss and Blondie are out of late May and early June performances in the U.K. and Europe following the shocking May 22 terrorist attack at an Ariana Grande concert in Manchester, England. Aerosmith guitarist Joe Perry said he initially thought the band should postpone the band's European tour, but then decided that's not what Aerosmith fans would want. "I don't think I want to live like that or the band wants to live like that, and our fans don't want to live like that," Perry told the Associated Press on May 25. "I think that when we play now it is one more strike against the other side, and it is almost like it has notched our show up another bit, it is like a celebration of freedom and we're not going to stop," he added. Aerosmith went ahead with a May 26 concert in Munich on its Aero-Vederci Baby! Tour. Steven Tyler said the attack that killed 22 people and injured dozens hit him as a father and a musician. "The world is really moving fast. We have to try to do something about it and it is one thing to say, 'We know what you did and you're not going to phase us, and you're not going to scare us,' but yes it is scary and yes you did scare me. But we are going to try to do something to make sure it doesn't happen the next time and that is what we have to start working on," Tyler said. Similarly, the manager for Phil Collins, who is scheduled to play Liverpool's Echo Arena on June 2 ahead of 5 dates at London's Royal Albert Hall beginning on June 4, said those dates would go on. However Kiss, who were slated to play the same Manchester Arena venue that the bombing occurred in on May 30, announced that the show was being canceled in the wake of the tragedy that killed 22 innocent victims and maimed dozens of others. "We are heartbroken by the atrocity committed against the innocent victims of Manchester. We sadly will not to be able to play Manchester Arena on the 30th May," the group posted in a joint statement on May 26. "We have always looked forward to these shows and our local fans, but in light of recent events a cancelled rock show seems of such little consequence. Our thoughts and prayers are with the families and friends of those affected and all the people of Manchester at this difficult time. We are with you and you are in our prayers," the statement added. Likewise, Blondie canceled a May 23 concert in London "as a mark of respect for the victims of the terrible attack" at the Manchester Arena. Lead singer Debbie Harry tweeted that the Round Chapel date will be rescheduled. On May 23, Queen guitarist Brian May reacted to the attack, describing it as "the most terrible thing" while also speaking out against Britain's foreign policy. "If we really think we can solve this kind of violent behaviour by being violent ourselves and being racist and reacting in that way then we are in for the most terrible tragedy for the world, because this is how it escalates," May remarked. - AP/Billboard/New Musical Express, 5/25/17......
Appearing on CBS' The Late Show, on May 24, Paul Simon updated the classic 1967 Simon & Garfunkel song "Feelin' Groovy" for a terrifying age. The idea was that Simon no longer likes playing "The 59th Street Bridge Song (Feelin' Groovy)," so he and host Steven Colbert changed the lyrics so that it could reflect a much scarier age. "Hello lampost, nice to see ya/ We might get bombed by North Korea," Colbert sang. "We're gettin' close to WWIII/ So run for the shelters, feelin' groovy." Then the pair got in on the act together. "The arctic's meltin', seas are boilin'/ These aren't the first pants that I'm soilin'/ We won't survive the century/ We're all doomed, I'm feelin' groovy." Simon also chatted with Colbert about re-recording his older songs for a new album, and donating all the proceeds from his tour to a biodiversity foundation. - Stereogum.com, 5/25/17...... A private jet once owned by Elvis Presley was auctioned on May 27 in Agoura Hills, Calif., during a sales event featuring celebrity memorabilia. The 1962 red Lockheed Jetstar plane, which had been sitting on a runway in New Mexico for 30 years, sold for $430,000 to an undisclosed buyer, according to auction house GWS Auctions. The firm says Elvis himself designed the interior that has gold-tone woodwork, red velvet seats and red shag carpet. But the plane, which has been privately owned for 35 years and has been sitting on a tarmac in Roswell, N.M., currently has no engine and needs a restoration of its cockpit. Presley died on Aug. 16, 1977, in Memphis at age 42. - AP, 5/27/17...... A rep for Ronnie Wood says the Rolling Stones guitarist is expected to make a full recovery following an operation to remove a lung lesion. Wood, who turns 70 on June 1, said in a statement that he is "grateful to doctors who found the lesion in its early stages." Wood is not expected to require further treatment and the procedure will not affect the Stones' upcoming tour, which kicks off in Europe in September. - AP, 5/24/17...... English pop legend Sir Cliff Richard has settled his dispute with South Yorkshire Police regarding reports that named him as a suspected sex offender. Richard was the subject of media reports following a police raid on his home in Aug. 2014, which came as part of a wider investigation into allegations of historical sexual assault. Richard, who denied all allegations at every stage, was later cleared of any involvement in the investigation after the case was dropped in 2016. Richard subsequently sued South Yorkshire Police and the BBC over his implication in the investigation, seeking "very substantial" damages from both parties. South Yorkshire Police later apologised "wholeheartedly for the additional anxiety caused." The BBC, however, are still disputing Richard's claim for damages, and recently slammed the singer over his "grossly unreasonable" legal costs. The broadcaster could be forced to pay Richard's legal costs if the singer's claim succeeds in court. - NME, 5/26/17...... Polish-American diplomat and political scientist Zbigniew Brzezinski died at Inova Fairfax Hospital in Falls Church, Va., on May 26 after a battle with pneumonia. He was 89. Mr. Brzezinski served as a counselor to Pres. Lyndon B. Johnson from 1966 to 1968 and was Pres. Jimmy Carter's National Security Advisor from 1977 to 1981. He appeared as himself in several documentary films and TV series, including Eternal Memory, Soldiers of God, Cold War and Good Guys, Bad Guys. He was the father of MSNBC Morning Joe co-host Mika Brzezinski, and two sons, Mark and Ian, and was married to Czech-American sculptor Emilie Benes. On May 4, 2017, Mr. Brzezinski sent out his final Tweet, saying, "Sophisticated US leadership is the sine qua non of a stable world order. However, we lack the former while the latter is getting worse." - Wikipidia.org......
As the 1977 Burt Reynolds and Sally Field-starred comedy Smokey and the Bandit turns 40 this year, songwriter/actor Paul Williams told Billboard that he still gets a kick out of the recognition he still receives from his role in the freewheeling car chase flick. "It's really wonderful because when we made the movie, those films were made almost against all odds," says Williams, who is now the president of ASCAP. "All of Burt's friends supposedly begged him not to do it. The production costs were cut, and it was originally going to be released only in the South. It's amazing to see that forty years later, it's still resonating with people." Williams added that it's almost inevitable that when he walks through an airport -- especially in the South -- somebody will come up and say 'Oh, my God! It's Little Enos Burdette." Willams added that he disappeared for several years due to his alcohol abuse problem, but now "I'm 27 years sober." Cable TV's TCM channel is in the midst of celebrating the 40th anniversary of the original film with a theatrical re-release that started Sunday, May 21, and will happen again on Wednesday, May 24. Universal will also release a 40th anniversary edition of the movie on Blu-ray on July 11. - Billboard, 5/23/17...... Harry Anger, a retired music executive and artist developer who worked with such artists as Kiss, Eric Clapton, Def Leppard, John Mellencamp, Bon Jovi and Boyz II Men, died at his home in Las Vegas on May 27 after a 20-year-plus battle with leukemia. He was 84. Mr. Anger began his business career at RCA Records, later moving to Arista, and later became executive vice president at Polygram and chief operating officer at Motown Records. The Harry Anger Memorial Fund for leukemia and cancer research has been created in his honor at the T.J. Martell Foundation, a music industry charity, and a memorial service has been set for July 15. - Billboard, 5/26/17...... Actor Jared Martin, best remembered for playing the handsome cowboy Steven "Dusty" Farlow on the original Dallas TV series, died on May 24 at his home in Philadelphia after a battle with pancreatic cancer. He was 75. - Deadline.com, 5/26/17.
Saturday, May 27, 2017
Southern rock legend Gregg Allman, a soulful singer/songwriter and rock/blues pioneer who founded the Allman Brothers Band with his late older brother Duane Allman, died "peacefully in his sleep at his home in Savannah, Georgia" on May 27, according to a statement on his official website. He was 69. Allman had suffered many health problems in the past two decades, being diagnosed with hepatitis C in 1999 and undergoing a liver transplant in 2010. Duane Allman and his brother Gregg were born in Nashville, Tenn. -- Duane on Nov. 20, 1946 and Gegg a year later on Dec. 8, 1947. They had took up guitar in the early '60s, listened to much radio blues music, and formed the Allman Joys, playing gigs in their new home state of Florida as well as Georgia and Alabama. Toward the end of the decade, the brothers went to Los Angeles to try their luck, and became part of the Hourglass studio band, which cut two albums for Liberty Records though neither Gregg nor Duane were satisfied with the tapes. After the demise of Hourglass, Duane and Gregg returned to the south, and joined up with Butch Trucks' band the 31st of February on an occasional basis, and recording demos that were eventually released as the LP Duane and Gregg. It was Duane's personal reputation as a stellar sessionman that ultimately led to the formation of the Allman Brothers Band. He was invited by Rick Hall of Fame studios in Muscle Shoals, to take part in sessions there. His first assignment -- on Wilson Pickett's "Hey Jude" -- was so successful that he quickly became a fixture there, backing artists such as Aretha Franklin and Clarence Carter. It was while unsuccessfully trying to make Duane's own solo album that the 31st of February jammed with a band called The Second Coming (which contained Betts and bassist Berry Oakley) in Jacksonville, and they all created the sound Duane felt he was trying to achieve. Gregg was recalled from the west coast and the band -- Duane, Gregg, Betts, Oakley and Trucks -- was put together. A contract was provided by Phil Walden, Otis Redding's former manager who'd been impressed with the Allmans' session work in Muscle Shoals, who actually formed Capricorn Records for the band. After long rehearsals through the spring of 1969, the band moved to New York to record its debut album, The Allman Brothers Band.

The twin guitar attack of Duane and Betts provided an early focal point of the band, which possessed a strong affinity for black music in general and blues in particular, and the debut won acclaim for its biting and inventive approach. The band began to attract serious attention and its second album, Idlewild South (1970), won good reviews, and its third album, which would be the biggest yet, was the live double-LP Live at Fillmore East, recorded in March 1971. It contained the superb blues workouts "Statesboro Blues" and "Stormy Monday," and by the time the album was released in July, the Allmans had played the venue five times, including headlining the bill on the closing weekend in June. On Oct. 29, 1971, not only the band, but the Macon music community and the outside world, were stunned by the death of 24-year-old Duane Allman in a motorcycle accident in the band's hometown of Macon, who during his short career had recorded many of the definitive solos in rock history. At the time, only three tracks for its 1972 double LP Eat a Peach had been recorded, but the others were determined to carry on, and regrouped behind Gregg and Betts. Eat a Peach became a massive U.S. seller. Towards the autumn of 1972 the band added Chuck Leavell on piano, and it was at this time when the new lineup began rehearsals for 1973's Brothers and Sisters when Berry Oakley was killed in similar circumstances to Duane, in the same area of Macon. Although the band's career had became blighted by a double tragedy, the Allman Brothers Band became the nation's No. 1 home-grown live attraction. Again they recovered, adding a former colleague of drummer Jaimoe's, Lamar Williams, to replace Oakley. By now, Bett's role in the band was becoming more prominent, and both Eat a Peach and Brothers and Sisters veered toward a soft-rock approach with strong country overtones -- as was demonstrated by Betts' classic instrumental "Jessica" from Brothers and Sisters. In 1974, Gregg undertook a U.S. tour under his own name with his own band, a year after releasing a formidable solo effort, Laid Back. Gregg released the album The Gregg Allman Tour from that tour, and the subsequent Allman Brothers album, Win, Lose or Draw (1975), sold well. By this time, Gregg was involved with an on-again, off-again marriage to Cher (they divorced in 1979), and they had a son, Elijah Blue, in 1977.

Another blow to the group occured in 1976, when Gregg testified against Scooter Herring, his personal road manager, charged with dealing narcotics. Herring was subsequently sentenced to 75 years in prison, and Allman's action, the others said, betrayed the fraternal loyalty that had sustained them. They vowed never to work with him again. After Gregg's disastrous duet LP with Cher, he regrouped the Gregg Allman Band, with no help from any former Brothers, and put out Playin' Up a Storm in 1977. The following year, the Allman Brothers Band regrouped for the first time, and released Enightened Rogues, which went gold within two weeks of its release, in 1979. The group broke up again in 1980, and in 1987, Gregg released I'm No Angel, with its No. 49 title track. The Brothers regrouped yet again in 1989 with core members Allman, Betts, drummer Jai Johnny Johanson and Trucks, and took to the road again. In the 1990s Gregg finally won his struggles with heroin and alcohol, and tried his hand at acting, appearing in the film Rush and the syndicated series Superboy. In 1995, the Allman Brothers Band were inducted into the Rock and Roll Hall of Fame and released another studio album, 2nd Set. "Gregg struggled with many health issues over the past several years," the statement on Allman's website said. "During that time, Gregg considered being on the road playing music with his brothers and solo band for his beloved fans, essential medicine for his soul. Playing music lifted him up and kept him going during the toughest of times." His longtime manager and close friend Michael Lehman said, "I have lost a dear friend and the world has lost a brilliant pioneer in music. He was a kind and gentle soul with the best laugh I ever heard. His love for his family and bandmates was passionate as was the love he had for his extraordinary fans. Gregg was an incredible partner and an even better friend. We will all miss him." Allman canceled a round of concert dates in 2016 but got back on the road briefly last fall, performing his last known shows at his own Laid Back Festivals in Denver on Sept. 25 and Atlanta on Oct. 29. He endured yet more heartbreak in January when Butch Trucks committed suicide at age 69. In March, he announced that he was canceling all shows in 2017 and offered refunds to fans. His last song on stage appears to have been "One Way Out." In addition to Elijah Blue, his survivors include his other children Michael, Devon, Delilah and Layla. - The Illustrated Encyclopedia of Rock, The Rolling Stone Encyclopedia of Rock, Billboard, 5/27/17.
Tuesday, May 23, 2017
The estate of Michael Jackson issued a statement on May 22 saying two upcoming Jackson projects, Lifetime's Michael Jackson: Searching For Neverland and a Netflix project about Jackson told from the perspective of his pet monkey Bubbles, were not sanctioned by the estate. The statement also implied that litigation could follow what it is claiming is unauthorized use of Jackson's "music, images, video and films" that seek to exploit Jackson's legacy. Searching For Neverland, based on a 2014 book written by Jackson's bodyguards Bill Whitfield and Javon Beard, stars Jackson impersonator Navi as the late pop icon. Netflix is reportedly close to securing a $20 million deal for the Bubbles the chimp project, which will be a stop-animation feature. Jackson's estate also claimed it has "numerous project in development" which, according to them, "respect, honor and celebrate Michael's life and legacy." The executors said they were were not yet ready to announce these projects. - Billboard, 5/22/17......
Cher was honored with the prestigious Billboard Icon Award at the 2017 Billboard Music Awards in Los Angeles on May 21. Before being presented the award by Gwen Stefani who called her "truly the definition of an icon," Cher performed her 1999 chart-topper "Believe," dressed in an outfit that was basically a few strings of shimmery beads. "So, I've wanted to do what I do since I was four years-old," the 71-year-old pop great said as the crowd hooted their approval. "And I've been doing it for 53 years. That is not an applause thing, I'm 71 yesterday. And I can do a five-minute plank, okay? Just saying." Cher also thanked her mom, who she recalled told her when she was really young: "you're not going to be the smartest, you're not going to be the prettiest, you're not going to be the most talented, but you're going to be special." After a video montage of her astonishing, eclectic career, Cher returned to the stage, this time dressed in her vintage black motorcycle jacket, lace bodysuit, knee-high boots and huge curly wig, to perform her late '80s classic "If I Could Turn Back Time." Cher's son, Chaz Bono, was in the audience smiling the whole time. Previous Billboard Icon Award recipients include Celine Dion, Prince, Jennifer Lopez, Stevie Wonder and Neil Diamond. - Billboard, 5/22/17...... Roger Waters invited a cadre of friends, family, music industry execs and even radio contest winners to New Jersey's Meadowlands Arena on May 21 to witness a dress rehearsal for his upcoming Us & Them Tour. Backed by a six-piece band, the former Pink Floyd principal performed songs from such classic Floyd albums as The Dark Side of the Moon, The Wall, Wish You Were Here and Animals, along with new material "Deja Vu" and "The Last Refugee" from his forthcoming solo LP, Is This the Life We Really Want?, out June 2. During the rehearsal, Waters riduculed US Pres. Donald Trump by showing doctored images of the 45th president in bright, Warhol-like colors depicting him with lipstick, with breasts, with a Klan hood, without pants (showing a tiny penis), with his head on a pig and with the word "charade" (referencing a lyric in the song) written over his face, during his performance of his former band's "Pigs (Three Different Ones)." A giant, flying, drone-controlled pig also flew around a giant screen with the words "welcome to the machine" written on it juxtaposed by an image of Trump with dollar signs over his eyes and a word bubble saying, "I won!." Waters' full, two-hours-plus tour gets underway on May 26 in Kansas City, Mo. - Billboard/New Musical Express, 5/22/17......

Todd Rundgren has released a new video, "Chance For Us," from his latest album White Knight. Rundgren co-wrote and recorded the soulful "Chance For Us" with Daryl Hall, rekindling a relationship that goes back to the 1974 Hall & Oates album War Babies, which Rundgren produced. "I had a track that sounded kind of old school and I sent it to Daryl and he wrote a song over it," Rundgren says, adding that he "wanted it to be like a lost episode of Live at Daryl's House," Hall's live concert series. Other collaborators on White Knight include Donald Fagen, Joe Walsh, Trent Reznor and Joe Satriani, among others. Rundgren wraps up his latest solo tour on June 10 in Syracuse, NY. He'll be on the road with Ringo Starr's All-Starr Band again this fall, but before that he's taking part in Yes' Yestifal tour, along with Carl Palmer's ELP Legacy. "I haven't been full-on prog for awhile," Rundgren says. "We're not currently set up to go full prog, but we'll probably keep all the guitar songs and maybe lose some of the R&B songs, I guess, to make it a little more proggy." - Billboard, 5/22/17...... A Minnesota judge ruled on May 19 that Prince's siblings will inherit his $200 million estate. Carver County district judge Kevin Eide decided that, since Prince did not make a will before his death in his Paisley Park home on Apr. 21, 2016, his heirs are his sister Tyka Nelson and five half-siblings -- Sharon Nelson, Norrine Nelson, John Nelson, Omarr Baker and Alfred Jackson. More than 45 people reportedly have filed claims to his estate, claiming to be his wife, children or other relatives. Judge Eide has said he will consider any cases sent to him by the appellate courts, and that Prince's assets won't be distributed in a way that might unfavorably affect any pending appeals. Meanwhile, in a new court filing, Prince estate administrator Comerica Bank recommended that a judge rescind the estate's $31 million deal with Universal Music Group for the licensing rights to the late icon's recorded-music catalog, due to possible overlap with rights that Prince's former label, Warner Bros. Records, might legitimately hold. A hearing to determine the fate of the controversial deal is set for May 31. - New Musical Express/Billboard, 5/19/17......
Ten years after the release of the successful Abba-based musical and film Mamma Mia!, studio execs are taking a chance on the sequel to the smash hit. Super troupers Meryl Streep, Amanda Seyfried, Pierce Brosnan and Colin Firth are set to reprise their roles in Mamma Mia: Here We Go Again, with a fresh soundtrack of Abba songs, some of which did not make it in to the original. Abba members Benny Andersson and Bjorn Ulvaeus will be executive producers on the new project, which will be written and directed by British filmmaker Ol Parker (The Best Exotic Marigold Hotel). Despite mixed reviews, the original Mamma Mia, which was based on a Broadway play, made $600 million worldwide, almost 12 times its budget. - BBC.com, 5/21/17...... In a new interview with the London Times, David Bowie's first wife Angie Bowie confirmed that she is still estranged from their son Zowie Bowie, who now prefers to be known as Duncan Jones. When the couple divorced in 1980, David was granted custody of Zowie, who remained in contact with his mother Angie until he reached the age of 13. However, they are not believed to have shared any kind of mother-son relationship since then. Asked if she had been in touch with Duncan since his father passed away in January 2016, Angie said, "My son? No, why should I be? I'm not interested. It stopped when my father changed his will to not include an educational trust for Zowie because David divorced me." "When my father did that I followed precedent. It's over. Nothing. Nothing to do with me," she added. Duncan Jones has established a career as a movie director with such films as Moon, Source Code and Warcraft. - NME, 5/22/17...... Queen guitarist Brian May has revealed to the London Sunday Times that his late bandmate Freddie Mercury had lost almost all of one of his feet to complications from AIDS by the time he died in 1991 at age 45. "The problem was actually his foot and, tragically there was very little left of it," May said. "Once, he showed it to us at dinner. And he said: Oh, Brian, I'm sorry I've upset you by showing you that. And I said, I'm not upset, Freddie, except to realize that you have to put up with so much terrible pain." May added that Mercury didn't live quite long enough to benefit from the "magic cocktail" of antiretroviral drugs that would come just months later and stop AIDS from becoming the life sentence it once was. "He missed by just a few months," May said regretfully. "If it had been a bit later, he would still have been with us, I'm sure." - PageSix.com, 5/22/17......

Sir Roger Moore, the suave English actor who is best known for playing James Bond after Sean Connery and a brief stint by George Lazenby and Simon Templar in The Saint TV series, passed away in Switzerland on May 23 after a "short but brave battle with cancer," his family tweeted. He was 89. "It is with a heavy heart that we must announce our loving father, Sir Roger Moore, has passed away today in Switzerland after a short but brave battle with cancer. The love with which he was surrounded in his final days was so great it cannot be quantified in words alone," the statement read. "We know our own love and admiration will be magnified many times over, across the world, by people who knew him for his films, his television shows and his passionate work for UNICEF which he considered to be his greatest achievement." The handsome Londoner, who portrayed Bond in seven films with a cartoonish, cheeky charm beginning in 1973 with Live and Let Die and probably for a bit too long, first made his reputation as a suave leading man on such television series as Maverick, The Saint and The Persuaders. Moore took on the guise of superspy 007 in Live and Let Die and stayed for The Man With the Golden Gun (1974), The Spy Who Loved Me (1977), Moonraker (1979), For Your Eyes Only (1981), Octopussy (1983) and A View to a Kill (1985), which hit theaters when he was nearly 58. He said it was his choice to leave the franchise. His Bond was more of a charmer than a fighter, and the actor took on the role with a grain of salt, not to mention cigars as part of his contract, he reportedly was given unlimited Montecristos during production. "My personality is entirely different than previous Bonds. I'm not that cold-blooded killer type. Which is why I play it mostly for laughs," he once said. Moore also starred for six seasons as the slick Simon Templar, who makes a living stealing from crooks, in the popular 1962-69 series The Saint, which aired in the U.K. on ITV and in the U.S. on NBC (an international hit, it sold to more than 80 countries). Moore's family said that, in accordance with his wishes, a private funeral will be given in Monaco. - The Hollywood Reporter/WENN.com, 5/23/17...... Dina Merrill, the blonde and elegant actress whose aristocratic poise and willowy good looks earned her many film and TV roles, died of Lewy body dementia on May 22 at her home in East Hampton, N.Y. She was 93. After some TV work, Ms. Merrill's Hollywood breakthrough came in 1957 as a library reference clerk in Desk Set, a comedy that marked the eighth screen pairing of Katharine Hepburn and Spencer Tracy. Ms. Merrill then appeared in several made-for-TV films during the '60s and '70s and long after her acting career peaked, she remained a steadfast presence on the New York social scene, spending decades as a philanthropist and fundraiser for charities and often described as an exemplar of chic fashion and elegance. She was also an heiress of two enormous fortunes, the Hutton brokerage money and Post cereals. - The Washington Post, 5/23/17.
Thursday, May 18, 2017
In a lengthy new interview with Billboard, Cher revealed she has had to "hide my telephone" since Donald Trump was elected president, because the popular social media service is "like a drug. It creeps into your life, and you have to say, 'Time to put a stop to this. I'm a grown-up.'" But Cher's commitment to mature silence never seems to last long, especially if Trump does something egregious. "The president is cheating and getting away with it, and using the White House to make money, and he's going to take health care away from people, and people are going die," Cher says. "It's outrageous. You feel like you're screaming 'Fire!' and no one's listening." Cher also had strong opinions about the Democrat party: "The Democrats f---ed up so bad in their message, and how old [the leadership] is. You've got to pray that old people die before young people can get involved with the party. I told Hillary [Clinton] she should have a group of millennials give their ideas about government." Cher, who has 3.3 million Twitter folowers, has been dubbed as "the world's most beloved Twitter user" by Buzzfeed.com, and coined her own 140-character language, full of emojis, CAPS LOCKS and insults. The diva, who turns 71 on May 20, continues her Classic Cher Tour, as well as her residency at the MGM Grand in Las Vegas, which dates back to her "Farewell Tour" in 2002. - Billboard, 5/18/17......
In 1992, Peter Gabriel helped found the WITNESS organization after seeing the effect that the videotape of the Los Angeles Police Department's beating of Rodney King had on the country. Now the prog rock legend has written a new essay for Time magazine about the importance of "video justice" to document human rights violations. "The value of video footage lies not just in its existence, but in the inability to deny what is captured for posterity," Gabriel writes. "Timely, accurate and impartial information is the most powerful force we have to protect the fundamental rights of all people. Now more than ever, there are more bystanders willing to step forward and speak truth to power. And, as ever, they need your help to do it." - Stereogum.com, 5/17/17...... The first ever music video from Chuck Berry for the late rock & roll legend's song "Big Boys" from his upcoming posthumous LP CHUCK has debuted on the NPR.com website. Directors Matt Bizer and Curtis Wayne Millard say they had one goal in mind when shooting the video, which features an elaborate dance sequence at a high school sock hop. "Chuck Berry tunes are a good time and they tell stories that everyone can relate with, so we wanted to stay true to that. When we where shooting the video, Chuck Berry was still with us and during post-production we found out he had passed on. We did not know how to really process it all. In a way, I think we are still processing the entire experience." CHUCK, Berry's first album in four decades, is due June 16 via Dualtone Records. - Billboard, 5/17/17...... Barry Manilow has been forced to cancel two concerts in Los Angeles and Chicago on doctor's orders because of sprained vocal cords. Manilow, 73, was to perform on May 14 at the Forum in Inglewood, Calif., and at Allstate Arena outside Chicago on May 17. A message posted on his Facebook page on May 14 said Manilow was ordered to rest, and he is "very sorry for any inconvenience this may cause." The Chicago show has been rescheduled for July 29 and the Los Angeles show for Aug. 4. Manilow is touring behind his latest album, This is My Town: Songs of New York. - AP, 5/14/17......
In a May 18 interview with a BBC Radio 6 music show, late Beatles producer George Martin's son Giles Martin confirmed that the iconic quartet's 1968 double-LP the "White Album" is next in line to be given the deluxe re-mix treatment. Giles, who recently worked engineer Sam Okell to re-mix the Beatles' Sgt. Pepper's Lonely Hearts Club Band album in stereo, said "the 'White Album', which will be the next release -- that was when they started becoming properly indulgent." "There are so many takes of 'Sexy Sadie', for instance. The efficiency went slightly out the window," he said. Martin further explained his motivation to re-mix early Beatles material -- both giving collectors something to get excited about and modernising the band's appeal. "My motivation -- when I tell my kids or grandkids about this album that changed the face of pop music, you want them to put it on a go, 'Yeah, I get it!' rather than, 'This sounds a bit old'" he said. - New Musical Express, 5/18/17...... In other Beatles news, Apple Corps has announced plans on Twitter to open a Beatles "pop-up shop" in Liverpool on May 25. The shop, which will be open through June 11, will celebrate the 50th anniversary re-release of the band's seminal Sgt. Pepper's album and will be located at 1 Mathew Street in the group's hometown. The address is notable because it is just a few doors down from 10 Mathew Street, location of the legendary Cavern Club, the venue where the Beatles honed their craft in their early days. A second tweet promised "lots of exclusive products," encouraging Beatles fans to arrive at midnight on the first evening to be the first to buy the anniversary edition of the album. Several special reissue packages of CD and vinyl versions of Sgt. Pepper's will be released on May 26 featuring new audio mixes of the legendary album and a special super deluxe six-disc set full of unreleased outtakes. - Billboard, 5/17/17...... Elsewhere on the Fab Four front, Paul McCartney has shared a photo on Twitter of himself in costume for the fifth Pirates of the Caribbean film, Pirates of the Caribbean: Dead Men Tell No Tales. News of Macca's cameo appearance in the film first came in March, and while details of his role are under wraps, the IMDb lists his role as "Jail Guard 2." His appearance, which was filmed after the main shoot had been completed, has been described as "an extra big set-piece scene," which is reportedly "built around" McCartney. Dead Men Tell No Tales, in which Johnny Depp returns as Captain Jack Sparrow with Javier Bardem joining the franchise as the film's main villain, hits theaters on May 26. - NME, 5/13/17......
The Eagles' member Don Henley revealed during a radio interview with Dallas sports station KTCK that Deacon Frey, son of late Eagles vocalist/guitarist Glenn Frey, will play with the Eagles on their Classic East and Classic West festival dates in July. When one of the KTCK interviewers casually mentioned that Frey's son was playing with the band, Henley responded, "Well, I'm not supposed to say that... There's going to be an official announcement in a few days, but let's just do it here." Henley continued: "Glenn's son Deacon is a very talented young man, and he seems to be up for the task. He's enthusiastic about it and he's been working real hard on it, and he's gonna do it with us. And I think that's appropriate." The Eagles, along with Fleetwood Mac, Journey and more, will headline both the Classic West (July 15-16 at L.A.'s Dodger Stadium) and Classic East (July 29-30 at New York's Citi Field) festivals this summer. - Billboard, 5/16/17...... Meat Loaf traveled to Toronto, Canada, on May 15 to meet the cast of the brand new "Bat Out of Hell - The Musical" for the first time and join them briefly onstage for a four-song mini-set. The show, starring Andrew Polec as Strat and his love interest Christina Bennington as Raven, is based on Meat Loaf's massive-selling 1977 album of the same name, and was originally conceived by its songwriter Jim Steinman for the stage in 1975. In fact, it was performed once, under the name "Neverland," in 1977. It had its world premiere at the Opera House in Manchester, England, earlier in 2017 and opens in London's West End at the Coliseum June 5. The North American premiere will be in Toronto, starting Oct. 14. - Billboard, 5/16/17...... Country music legend Loretta Lynn is recovering at a rehabilitation facility after being released from the hospital after suffering a stroke earlier in May. According to a post on the 85-year-old Lynn's website, the singer/songwriter is now "doing great." "Loretta wants to thank everybody for their prayers love and support. Loretta has been moved from hospital facility in to rehabilitation and we're happy to report she is doing great," the message reads. Lynn suffered from a stroke on May 4 at her home in Hurricane Mills, Tenn. She was then admitted into a Nashville hospital with the expectation she would make a full recovery. Her doctors have advised her to stay off the road while she recuperates and upcoming scheduled shows will be postponed. - Billboard, 5/15/17...... Billy Joel played to a packed Dodger Stadium in Los Angeles on May 13, his first performance in Los Angeles since May 2014 when he played three nights at the Hollywood Bowl. The 68-year-old pop songsmith opened the show with "Movin' Out, then slapped down a quick, convincing snack of Led Zeppelin's "Rock & Roll" in his 1980 hit, "You May Be Right." Other highlights were "Vienna," which has become a stealth crowd favorite nationwide, and "Zanzibar," before which Joel mused "So this is where the Dodgers ended up," adding that once they moved, "I became a f--king Yankees fan -- now I'm a Mets fan and I miss the Dodgers." After renditions of "Scenes from An Italian Restaurant," his self-declared favorite, and his signature "Piano Man," Joel closed the show with "You May Be Right." - Billboard, 5/15/17...... E Street Band guitarist/vocalist Steven Van Zandt releases his new solo album, Soulfire, on May 19. The set hearkens back to Van Zandt's classic first solo album of gritty, greasy, horn-accented '60s -style rock and soul, Men Without Women, and fans of his work with Southside Johnny and the Asbury Jukes and Gary U.S. Bonds will also appreciate updated versions of "Love on the Wrong Side of Town," "I Don't Want to Go Home" and "Standing in the Line of Fire." "Soulfire is a collection of stuff I've done in the past," Van Zandt recently told Billboard. "Each song is an element of who I am: There's a doo-wop song on the album; a blues song, R&B and some jazz. For people who are going to be hearing me for the first time, it's an introduction to who I am. For those who are familiar with my work, Soulfire is a return to how most people identify me, which is that soul-meets-rock thing." - Billboard, 5/16/17......

Ozzy and Sharon Osbourne reportedly renewed their wedding vows over the second weekend in May in an intimate ceremony held in Las Vegas. The ceremony comes following a turbulent year for the pair, who split briefly in 2016 after the Black Sabbath frontman admitted to having had an affair with a hairstylist. Sharon and Ozzy apparently both cried during their vow renewal, with Sharon, 64, forgiving her husband for his previous indiscretions and thanking him for "coming home." Ozzy told Hello! magazine that "for me, this was actually our real wedding day." "This is the one that I will remember," Ozzy told the publication. "Sharon and I have been through so much, and this honestly feels like a new beginning." Meanwhile, Sharon also explained that she now feels closer to Ozzy, 68, than ever before. "It was hard to rebuild the trust, but I can't imagine my life without Ozzy," she shared. "The ceremony was just beautiful. We've fallen in love all over again." - WENN.com, 5/17/17...... Lionel Richie delivered a graduation address to more than 1,000 graduates at the Berklee College of Music on May 13 at the Agganis Arena in Boston, after accepting his own honorary degree from the institution. Richie talked about choosing songwriting versus performing as a career, telling the graduates: "You are sitting in prime seats to tell the world what's on your mind." The former Commodores member was among five music-industry professionals who received an honorary degree of doctor of music. - AP, 5/14/17...... In a new interview with the UK's Vice.com, Blondie singer Debbie Harry confessed that she'd "had several" stalkers during Blondie's 43-year-long career. "I've had a couple of ex-boyfriends who didn't understand the "ex", and that was problematic," Harry explained further, adding: "On the fan level, I've never had anything really seriously bad. But there was one guy who wrote to me endlessly -- I had shopping bags full of letters from him. And the handwriting was very tiny and cramped and I couldn't even read them. So I handed them over to a detective and the guy was contacted. It turned out he was this tragic guy who had gone off his meds and nobody was paying any attention to him, so he wrote to me." Harry also voiced her opinion on drugs, saying "dependency on an illegal substance outlives the fun thing really quickly; it gets to be a real drag." Blondie released its 11th album, Pollinator, on May 5. - New Musical Express, 5/15/17...... Former Talking Heads frontman David Byrne has revealed that he's working on new music with Brian Eno and Daniel Lopatin, aka Oneohtrix Point Never ."Last week I wrote words and a melody over a track that Daniel Lopatin sent me, so I change depending on the situation," Byrne said of his songwriting process. "Lyrics are best when the writing is not obvious -- when they appear to be naturally occurring." When asked if he and Brian Eno would be recording more music together, Byrne responded; "Brian helped me a LOT on a record I'm finishing up now." - NME, 5/13/17......
Actor Powers Boothe, the Emmy-winning star of Sin City and Deadwood and who first rose to prominence playing the role of the notorious 1978 Guyana tragedy cult leader Jim Jones, died in his sleep of apparent natural causes on May 14. He was 68. Boothe, who grew up on a farm in Texas, began his acting career in the theater, playing a number of Shakespearean roles including Henry IV. He made his Broadway debut in the late '70s in "Lone Star & Pvt. Wars." In 1980, he won an Emmy for lead actor in a limited series or special for playing cult leader Jim Jones in CBS' Guyana Tragedy: The Story of Jim Jones. He won that award during an actors strike and chose to cross the picket line to accept his trophy, saying, "This may be either the bravest moment of my career, or the dumbest." Boothe also was nominated two ensemble SAG Awards, first in 1996 alongside the cast of Nixon and then again in 2007 with the cast of Deadwood. He gained a reputation for playing villains with memorable roles in the action film Sudden Death (1995), Bill Paxton's Frailty (2001) and the nefarious Senator Roark in Sin City (2005). He also portrayed Alexander Haig in Nixon (1995) and a sheriff in another Oliver Stone film, U Turn (1997), and was unforgettable as the wicked gunman Curly Bill Brocius in Tombstone (1993). Perhaps his most famous villain role was Cy Tolliver, the ruthless saloon owner on Deadwood. More recently, Boothe took on the role of Gideon Malick as part of the Marvel Cinematic Universe, debuting the role on The Avengers and reprising it on ABC's Agents of S.H.I.E.L.D. He also spent three years as the lead in HBO's Philip Marlowe, Private Eye from 1983 to 1986. "It's with great sadness that I mourn the passing of my friend Powers Boothe. A dear friend, great actor, devoted father & husband," actor Beau Bridges tweeted after hearing of Boothe's passing. A rep for Boothe said that a private service will be held in his home state of Texas, with a memorial celebration under consideration as well. - The Hollywood Reporter, 5/14/17.
Saturday, May 13, 2017
The Rolling Stones announced on May 9 they'll be launching a 2017 fall European tour on Sept. 9 in Hamburg, Germany, also visiting Austria, Switzerland, Italy, Spain, Holland, and Denmark before wrapping with two nights in Paris, France on Oct. 19 and 22. Frontman Mick Jagger says he's "so excited to be touring Europe this autumn and returning to some familiar places and some we've never done before." Jagger apologized to UK fans for not including dates there in a tweet on May 11, noting that there was a "lack of available venues because of sporting fixtures" and that the band "hopes to be there in 2018." Dubbed the "No Filter Tour," the jaunt follows the band's 2016 South American tour, which included a first-ever performance of Cuba. - AP, 5/9/17......
Prog-rockers Procol Harum say they'll be announcing a series of 50th anniversary concerts in the near future, and in a new Billboard interview founding member Gary Brooker reflected on the band's iconic 1967 track "A Whiter Shade of Pale," which has become a perennial selection on Greatest Songs list and a frequent soundtrack choice for movies (The Big Chill, The Commitments, New York Stories). "When it was written and I was singing it, just the piano and vocal, I thought, 'This is different'," Brooker says. "It was a good song and the recording came out very well, so that was job done. And of course it was a smash hit around the world straightaway, which is even more fantastic. But I never even thought 10 years ahead, let alone 50. I never thought that far in front at all." Brooker added that it's "still a mystery to me" why the song has such an enduring appeal. "There's people that have picked up the song along the way. And if I hear it myself on the radio, it always sounds different to all else that is going on in 2017, just like it sounded so different to everything else in 1967. It still sounds different," he said. Procol Harum released its latest album, Novum, earlier in 2017. - Billboard, 5/12/17...... The Ben & Jerry's ice cream company has announced a new flavor, "One Love," in honor of reggae legend Bob Marley on the 36th anniversary of his death. The company says a portion of proceeds from the limited-batch banana-flavored ice cream with caramel and graham cracker swirls and fudge peace signs will benefit a youth empowerment program in Jamaica. B&J says in a press release that the flavor was created in partnership with the Marley family and that Marley's "One Love" is "very connected to the kind of company we want to be. We don't do it through music, we do it through ice cream." Marley joins a long legacy of musicians who've been honored with their own B&J flavors, including Elton John (Goodbye Yellow Brickle Road), Queen (Bohemian Raspberry) and the Grateful Dead's Jerry Garcia (Cherry Garcia, Chocolate Cherry Garcia). In 2016, Ben & Jerry's released Satisfy My Bowl, a delicious mash-up of banana ice cream with caramel and cookie swirls with choclatey peace signs in honor of the 30th anniversary of Marley's iconic Legend album. - Billboard, 5/12/17...... A California appeals court ruled on May 8 that a long-gestating Jimi Hendrix concert film of a series of 1969 performances at London's Royal Albert Hall could someday see a wide release. The court ruled the owners of the rights to the film didn't violate a joint production deal by refusing to accept a limited distribution offer. "For almost a half-century, the two parties (or their predecessors) who own the rights to this film and its accompanying soundtrack have been lost in a purple haze of false starts and litigation," the decision began. In 2010, Experience Hendrix and The Last Experience agreed to produce the film for theatrical release -- but the deal fell apart over distribution and that prompted a lawsuit in 2011. - The Hollywood Reporter, 5/10/17......
Brian Wilson is extending his Pet Sounds 50th Anniversary World Tour with new dates in the UK, Europe and North America. The Beach Boys legend performed 99 shows around the world in 2016 in celebration of the seminal 1966 Pet Sounds LP turning 50, and reps for Wilson say after ticket sales to this final Pet Sounds Tour were exceptional, he decided to commit to 20 more concerts in North America and another 22 shows across Europe. "We never expected this reaction so we will continue to perform this album for people as long as they ask us to," Wilson said in a statement. The tour, which kicked off in Auckland, New Zealand in March 2016, continues May 9 at BJCC Concert Hall in Birmingham, Ala., and will skip across the Atlantic for a run of summer dates, then return for a batch of U.S. fall shows. As it stands, the tour will wrap on Oct. 14 at Pacific Amphitheatre in Costa Mesa, Calif. - Billboard, 5/9/16...... Officials in St. Louis say they're planning to convert Chuck Berry's home at 3137 Whittier Street into a museum and to create a cultural district around it in honor of the late rock & roll legend. The city has begun to solicit bids for the project in north St. Louis where Berry lived for eight years in the 1950s and wrote many of his biggest hits, including "Maybelline," "Roll Over Beethoven," "Sweet Little Sixteen" and "Johnny B. Goode." The museum would anchor a "Chuck Berry Cultural District," to honor Berry, who died in March at age 90, and the area's African-American heritage. Berry, a lifelong resident of St. Louis, moved from the one-story red brick home in 1958, but he continued to perform regularly at a club not far from his 1950s home until shortly before his death. The city has owned the home since 2010, though it is currently is disrepair. Developers have until July 10 to submit ideas. - AP, 5/9/17...... The Federal Bureau of Investigation is actively investigating whether Randall Miller, director of the ill-fated Gregg Allman biopic Midnight Rider, was wrongfully prosecuted and incarcerated for his alleged role in the death of 27-year-old camera operator Sarah Jones. After the fatal accident on Feb. 20, 2014, prosecutors in Georgia charged Miller, who then took a plea deal for criminal trespassing and involuntary manslaughter. Miller was supposed to serve two years in prison, but only served about half that time thanks to problems later found with the plea agreement. He was released in March 2016, and at the time, those close to Jones expressed outrage. The Film Allman production company has been in litigation with New York Marine and General Insurance Company, which it accuses of sabotaging the film, and according to new court documents Film Allman says the topics of interest for the FBI include "probable civil rights violations" of the director and "the possible wrongful prosecution and incarceration of Mr. Miller." - The Hollywood Reporter, 5/10/17...... Queen guitarist Brian May is lashing out at British Prime Minister Theresa May after the PM's announcement on May 9 that she would allow Conservative MPs a free vote on whether to bring back fox hunting if the Conservatives win the snap General Election on June 8. May also said that she remains in favour of fox hunting. The announcement prompted May to take to social media to register his disgust with the politician's latest views. "It's official today," May posted. "The battle lines are now drawn. This awful woman will bring back blood sports, unless we stop her in her tracks," he added. May, long a champion of animal rights, has previously said that he wasn't totally "anti-Tory," and has praised animal rights advocates Henry Smith and Tracey Crouch. - New Musical Express, 5/10/17......
The NBC television network announced on May 10 that it has ordered a live production of the Broadway musical "Jesus Christ Superstar," with a premiere date of Easter Sunday, 2018. Andrew Lloyd Webber and Tim Rice, who wrote the music and lyrics, respectively, for the 1971 rock opera, with exec produce with Marc Platt, Craig Zadan and Neil Meron. "Jesus Christ Superstar" was originally conceived as a concept album that hit #1 on the Billboard charts, and eventually made its way to the stage in 1971. It is based on the final week of Jesus' life, and features other historical figures in prominent roles including Judas Iscariot, Mary Magdalene, Pontius Pilate, Caiaphas, Annas, Peter, Simon Zealotes and King Herod. The musical has since been revived multiple times, most recently in 2012, and also produced a film in 1973. Live broadcasts have proven to be big business for the networks ever since NBC's "Sound of Music" grabbed 18.5 million viewers in 2013. - Billboard, 5/10/17...... Barry Manilow was honored with the 2017 BMI Icon Award during the 65th Annual BMI Pop Awards in Los Angeles on May 9. "I'm so honored to receive this award," said Manilow, who also congratulated all the songwriters in the room. "Even though I love producing, arranging and performing, my heart is in composing music -- and you guys know what I'm talking about." Manilow joined the ranks of such previous BMI Icon honorees as Nile Rodgers, Stevie Nicks, Paul Simon and Carole King. - Billboard, 5/10/17...... In a new interview with UK's The Guardian paper, Kinks frontman Ray Davies opened up about his Brexit fears, saying the UK's impending departure from the EU is "bigger than the Berlin Wall." "It's going to be a shift of gigantic proportions," Davies said. "Bigger than the Berlin Wall, like regrowth and replacement after a war. Hopefully we don't have a war or a huge crisis, but we're going to go through an immense change. We're reassessing our culture, our sensibilities, the way we react to other cultures. It's an imploding culture." On the subject of US Pres. Donald Trump, Davies said that he's "bumped into him a few times and it was all right... Like bumping into a bloke in a bar. It's hard to criticise and judge." Davies was recently knighted by Prince Charles at Buckingham Palace for services to the arts. He previously received a CBE from Queen Elizabeth II in 2004. - NME, 5/11/17...... A Minnesota judge said on May 10 that he'll take a request that Prince's six siblings be declared his lawful heirs under advisement. Carver County District Judge Kevin Eide said in January he wouldn't declare the heirs of the late rock superstar until appeals run their course for others whose claims of heirship have been rejected. But lawyers for Prince's sister and five half-siblings don't want to wait, saying any further delays will increase costs to the estate and impede its efficient administration. Eide said Wednesday he'll take their request under advisement. Prince left no known will when he died of an accidental painkiller overdose in April 2016. - AP, 5/10/17......
Roger Waters performed "Deja Vu," the new single from his forthcoming album Is This the Life We Really Want?, on CBS's The Late Show with Stephen Colbert on May 8. Backed by an orchestra, the Pink Floyd co-founder also performed the album's lead single, "Smell the Roses." Is This the Life We Really Want? is due on June 2, and will be Waters' first solo album in 25 years. - NME, 5/9/17...... In other Pink Floyd-related news, Chicago's Trump Tower is set to be "obscured by pigs" inspired by the band's 1977 Animals LP for one day this summer. Architect Jeffrey Roberts is behind the stunt and first announced the installation, called "Flying Pigs On Parade," in Nov. 2016. As Architectural Digest reports, each pig is 30 feet by 15 feet and will be tethered to a barge on the Chicago river. Roberts also plans to move them to other cities in the US with buildings owned by Trump. "In 1977, Pink Floyd rendered their musical interpretation of the allegory into the concept album 'Animals' in response to social-political conditions in late-70s Britain," Roberts said of the project on its official website. "Like Orwell's book, the interpretative messages of 'Animals' have unfortunately become highly relevant again." A date is yet to be confirmed for the pigs to be put in place, but the project's website says Roberts is "negotiating a float date in late summer." - NME, 5/8/17...... Olivia Newton-John announced on May 9 on her Facebook page that she'll be postponing her May concerts due to what her management is calling "a bad issue" with her sciatica health condition. "Once the dates are rescheduled we will post the new dates ASAP. Apologies for any inconvenience," the message read. Newton-John had eight Midwest dates scheduled between May 10"20. She has more concerts planned for June and later in the year. - Billboard, 5/9/17...... The HBO premium cable channel has announced its planning a new movie about Fantasy Island cast member Herve Villechaize HBO Films has given the green light to My Dinner with Herv, a Sacha Gervasi movie starring Peter Dinklage (Game of Thrones) and Fifty Shades of Grey's Jamie Dornan and executive produced by Dinklage, Sacha Gervasi and Steven Zaillian. Written by Gervasi based on a story by him and Sean Macaulay and directed by Gervasi, My Dinner with Herv centers on an unlikely friendship that evolves over one wild night in L.A. between a struggling journalist, Danny Tate (Dornan), and actor Herv Villechaize (Dinkage), the world's most famous gun-toting dwarf, resulting in life-changing consequences for both. - Deadline.com, 5/9/17......
Michael Parks, a prolific character actor who found early fame in 1960s countercultural roles and later became a favorite of directors including Quentin Tarantino and Kevin Smith, died of as yet undisclosed causes on May 9 in Los Angeles. He was 77. In a career that spanned six decades, Parks acted in more than 100 films and TV shows, with many of his early starring roles in such anti-establishment '60s-era films as Wild Seed, The Happening, with Anthony Quinn, and Bus Riley's Back in Town, alongside Ann-Margaret. Parks also starred as a disillusioned, motorcycle-riding newsman in the 1969 series Then Came Bronson. For the series, Parks, who recorded a number of albums throughout his career, sang the popular closing theme song, "Long Lonesome Highway," which became a Top 20 hit in the US. Although the series lasted only one season, it featured an amazing number of guest stars from past legends to unknown future legends, plus almost every character actor who ever appeared on television. Parks found perhaps his most famous parts in the 1990s thanks to the interest of such independent filmmakers as Tarantino, Smith and Robert Rodriguez. Each turned to Parks again and again for meaty supporting roles. Tarantino cast him in multiple roles in both parts of Kill Bill and his Death Proof half of 2007's Grindhouse. He also played the Canadian drug runner Jean Renault on David Lynch's ABC TV series Twin Peaks. "Michael was, and will likely forever remain, the best actor I've ever known," Kevin Smith wrote on Instagram. "I wrote both 'Red State' and 'Tusk' for Parks, I loved his acting so much. He was hands-down the most incredible thespian I ever had the pleasure to watch perform. And Parks brought out the absolute best in me every time he got near my set." Parks was briefly married while 16 years old to Louise Johnson, with whom he had a daughter. He is survived by his wife, Oriana Parks, whom he married in 1997, and his son. - AP, 5/10/17.
Monday, May 8, 2017
Rock and R&B-influenced group Roadcase Royale will be releasing a brand new single entitled "Not Giving Up" on May 12. The band is fronted by Rock and Roll Hall-of-Famer Nancy Wilson of Heart and Liv Warfield of Prince's New Power Generation, and also includes members from each of their respective bands. "Not Giving Up" is a hard rock song that contains politically charged lyrics, following in the footsteps of the band's debut single, "Get Loud," which debuted at the Jan. 21 Women's March. The video for "Not Giving Up" will also be released later in May via the group's YouTube channel. More info can be found on the official Roadcase Royale website. - Miles High Productions, 5/4/17......
In a new interview with the Los Angeles Times, Billy Joel revealed that he "is planning a potential collaboration with a major pop star," who turns out to be Pink. Joel told the paper that he and Pink had recently gotten together and thrown around some ideas. He wasn't sure what would come of it but said he'd "had a good time." Joel, 67, has famously not released a new album since 1993's River Of Dreams, and has shared only two non-instrumental songs in the past 24 years: "All My Life," a 2007 Valentine's ballad for his third ex-wife, and "Christmas In Fallujah," a charity collaboration with his daughter's ex-boyfriend Cass Dillon the same year. Joel spoke to the Los Angeles Times ahead of his first concert ever at L.A.'s Dodger Stadium on May 13. - Billboard, 5/5/17...... Barbra Streisand gave a shout out to two special guests, former president Bill Clinton and his wife and 2016 presidential candidate Hillary Clinton during her May 6 concert at Barclays Center in Brooklyn, her hometown. The Funny Girl noted she performed at Pres. Clinton's inauguration and then went on to list his accomplishments, including lowering taxes for some and raising taxes on the rich. "And speaking of taxes, he showed us his tax returns," Streisand said, a dig at Pres. Donald Trump, who has refused to release his. She also introduced Hillary as "the winner of our country's popular vote." Referring to Hillary's recent appearance at a women's forum, Streisand said it "makes us yearn for what could have been, what should have been.... I was thrilled to hear yourself describe yourself as an activist citizen and part of the resistance." The 75-year-old singer called for a bridging of the political divide before breaking into "Happy Days Are Here Again," and hinted that her "mini-tour," which consists of this and another concert in the New York City area, could be her last. "You know -- other things to do," she said. - AP, 5/7/17...... Paul McCartney has topped the London Sunday Times' survey of the U.K.'s richest musicians for 2017. Sir Paul took the top spot with £780 million ($1 billion) with his wife Nancy Shevell, while impresario Andrew Lloyd-Webber, U2, Elton John, Mick Jagger and his Rolling Stones bandmate Keith Richards completed the top 5. Other '70s musicians making the list include Ringo Starr, Sting, Eric Clapton, Rod Stewart, Tom Jones, Ozzy and Sharon Osbourne and Brian May. - Billboard, 5/4/17......

Blondie released its 11th album, Pollinator, on May 5, featuring modern artists including Sia, Charli XCX, Dev Hynes and the YouTube duo the Gregory Brothers. "It wasn't really a concept for the album, it just developed that way," lead singer Debbie Harry says of the LP, recorded in NYC's now-shuttered Magic Shop. The first single, "Fun," is currently sitting at No. 1 on Billboard's Dance Club Songs chart, the first Blondie Billboard No. 1 in 22 years. Blondie will kick off its Rage and Rapture Tour behind the new LP with coheadliner Garbage on July 5. - Billboard, 5/5/17...... The Who and Guns N' Roses have announced a co-headlining tour this summer, including two dates in South America this fall. On Sept. 23, the two bands will play Rio De Janeiro's Rock In Rio festival, before jetting over to Argentina for a show in Buenos Aires. Further shows are set to take place in Brazil, Peru and Chile, reports Blabbermouth.com, though these are yet to be officially announced. The news comes after the Who's Roger Daltrey revealed in April that the band's current tour, which includes a residency in Las Vegas in late September/early August, may be their last. "If we get through this year, we're gonna need some time off," Daltrey said. "We'll re-think it after that." - New Musical Express, 5/7/17...... Sources close to Led Zeppelin have responded to rumours that the iconic band has been booked to play the Desert Trip 2017 festival later this year, after frontman Robert Plant recently posted a message on his website that read "any time now." The sources say that "no deal is in place" for Led Zep to perform, and that the Desert Trip lineup has not yet been announced for 2017. The fansite Feel Numb recently claimed that the band would be performing at Desert Trip, which in 2016 featured headline performances from the Rolling Stones, Paul McCartney, Neil Young, Pink Floyd's Roger Waters, and the Who. - NME, 5/5/17......
Patti LaBelle has just released Bel Hommage, which is her first jazz album, as well as her first studio album in more than 10 years. Among the classics featured on the 13-track set are "The Jazz in You," "Here's to Life," "Moody's Mood for Love," "Don't Explain" and "Wild Is the Wind," previously covered by such artists as James Moody, Nina Simone, Dinah Washington and Nancy Wilson. LaBelle, who turns 73 on May 24, also recently issued her fourth cookbook -- and sixth book overall -- in late April, Desserts LaBelle, which focuses on her favorite recipes for cakes, cookies, puddings and her famous sweet potato pie. - Billboard, 5/5/17...... Dolly Parton has announced that her Dollywood Foundation has given a total of $10,000 each to nearly 900 families displaced by deadly wildfires in her native area of east Tennessee in 2016. The country music legend, who started her My People fund after wildfires struck in November and killed 14 people in the Gatlinburg area and destroying or damaging thousands of buildings, said in a statement that the final distribution of checks has been made to families in Sevier County to help them rebuild. Parton held a star-studded telethon to bring in hundreds of thousands of donations to the fund, and announced that an additional $3 million will be used to start a new fund called Mountain Tough Recovery, which will continue to aid residents affected by the fires. - AP, 5/6/17...... A new David Bowie picture disc will be released on June 16 to mark the 40th anniversary of the release of Bowie's 1977 album Low. The Low track "Be My Wife" picture disc features a remastered version of the track on its A-side, with the B-side sporting a previously unreleased live version of "Art Decade" (also from Low) which was recorded in Perth, Australia in 1978 during the ISOLAR II tour. Another picture disc, "I'm Afraid of Americans," will also be released featuring a remixed version of the track by Trent Reznor, as well as a live acoustic version of "Heroes." Meanwhile, Bowie's soundtrack LP to the film Labyrinth is set for a re-release on May 12. - NME, 5/3/17......

The famous "Wolf" guitar played by late Grateful Dead frontman Jerry Garcia will go under the auctioneer's hammer on May 31 at Brooklyn Bowl, a bowling alley, restaurant and venue for music shows. The sale is being conducted by Guernsey's auction house, who note Wolf first appeared in a 1973 New York performance the Dead gave for the Hells Angels. Wolf is currently owned by devoted Deadhead Daniel Pritzker, a philanthropist, musician and film director who bought it in 2002 at Guernsey's for $790,000. It has been estimated that Wolf's price tag could exceed $1 million this time. The proceeds from the sale will go to the Alabama-based Southern Poverty Law Center. - AP, 5/5/17...... Cher will be the recipient of the ICON Award at the 2017 Billboard Music Awards, which will take place on May 21 and be broadcast live on ABC beginning at 8:00 p.m. EDT. During her appearance, Cher will sing her biggest hit, "Believe," which marks her first awards show performance in over 15 years. "I'm honored to receive the 2017 Billboard Music Awards ICON Award and take the stage to celebrate my love of music with my fans," Cher said in a statement. "Seeing so many powerful artists -- especially female artists emerge and take their place in history through the years has been incredible. I'm honored to be amongst the previous ICON Award winners and to celebrate this milestone achievement by performing 'Believe' on the show." Previous ICON award recipients include Celine Dion, Prince, Jennifer Lopez, Stevie Wonder and Neil Diamond. - Billboard, 5/4/17...... Former stars of the '70s sitcom Happy Days came together on May 3 to remember their friend and castmate Erin Moran, who played Joanie Cunningham on the series and died on Apr. 22 at her home in New Salisbury, Ind., from complications of cancer at age 56. Ron Howard, Anson Williams, Don Most, Marian Ross, Scott Baio and Cathy Silvers attended the service and posed for a group photo. Baio posted the pic on his Twitter page, with the caption "Celebrating the life of #ErinMoran #HappyDaysFamily." - Deadline.com, 5/3/17.
Wednesday, May 3, 2017
Following a Grammy Salute to the Bee Gees TV special organized by the Recording Academy on Apr. 16, the Bee Gees' music sales have grown 669%. Overall, Bee Gees' catalog of albums and digital songs sold a combined 83,000 in the week ending Apr. 20 -- up 669% compared to the week previous (11,000). Of the 83,000, traditional album sales comprised 20,000 (up 568 percent compared to 3,000 in the previous frame), while digital song sales equaled 63,000 (up 708 percent compared to just 8,000 in the previous week). Further, the group's songs scored a 71 percent gain in on-demand streams (audio and video combined), rising to 10 million for the week (up from 5.9 million). Four Bee Gees compilation albums have also debuted or re-entered the Billboard charts. - Billboard, 4/26/17...... Glen Campbell has shared a song composed by his longtime collaborator Jimmy Webb called "Adiós," which is the title track from his final album, due June 9. "Adiós," a Top 10 Adult Contemporary hit for Linda Ronstadt in 1990, is one of four Webb songs on the new LP, and Jimmy Webb says "Glen and I used to play that song all the time." "We played it in dressing rooms, hotels, we played it over at his house, we played it at my house. He always loved that song. I heard 'Adiós' this morning and my wife and I both broke down and cried all over this hotel room. It's the first time we ever heard it." Campbell, 81, is in the final stages of Alzheimer's disease, and recorded Adiós" after his 2011-2012 "Goodbye Tour." - Billboard, 5/2/17......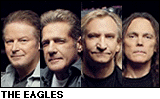 The Eagles have filed a trademark infringement suit against the U.S.-based owners of a small hotel in Todos Santos, Mexico, which originally went by the name of one of the band's most famous songs and its most successful album, 1976's "Hotel California." According to their attorney Laura Wytsma, the small hotel originally opened under the name Hotel California in 1950, but went through subsequent ownership and name changes. When Debbie and John Stewart bought the Todos Santos Hotel in 2001, the complaint states, they sought to revitalize it by creating a reputation "based at least partially on the hotel's reputed, but false, connection to the Eagles." Wytsma says the hotel also plays the Eagles' music and sells t-shirts that refer to the hotel as "legendary," which leave consumers with the impression that "they have visited 'the' Hotel California made famous by the Eagles." The Eagles are seeking an injunction to ban the hotel from using Hotel California, doing anything else to imply it is connected to or approved by the band, and are asking for all related profits plus actual and exemplary damages. An attorney for the hotel has yet to comment on the lawsuit. - The Hollywood Reporter, 5/2/17...... SiriusXM satellite radio announced on May 2 that it will launch an entire channel devoted exclusively to the Beatles on May 18 at 9:09 a.m. -- a nod to the Let It Be track "One After 909." The Beatles Channel, on SiriusXM channel 18, will feature exclusive programming including a daily morning show, weekly call-in roundtables and more exploring the legendary band's unrivaled influence on modern music. "We've worked with The Beatles and Apple Corps Ltd. to create a channel that is as vital today as when the band's music was first recorded," says SiriusXM exec Scott Greenstein. "The channel will be all-things-Beatles, 24/7. The soundtrack of our world, made by John, Paul, George and Ringo." The channel, which has the blessing of surviving Beatles Paul McCartney and Ringo Starr, will play a new stereo mix of the band's Sgt. Pepper's Lonely Hearts Club Band album on June 1, to mark the landmark album's 50th anniversary. The event -- dubbed "Pepper Day" -- will include commentary from the late George Martin and his son, Giles Martin, who helmed the fresh mixes for upcoming Sgt. Pepper special editions. - Billboard, 5/2/17...... Elsewhere on the Fab Four front, a new graphic novel based on John Lennon's time in New York, Lennon: The New York Years, is set to be released on May 30. Based on on the 2010 novel Lennon by David Foeniknos, the graphic novel is described as "true biographical fiction" and imagines the Beatles founder recounting his life to an unnamed therapist living in his building. A timeline of John's life is presented including his upbringing in Liverpool, his time with the Beatles, his relationship with Yoko Ono and his solo career. - New Musical Express, 5/2/17...... In other Beatles-related news, Ringo Starr's drummer son Zak Starkey is readying an album for his SSHH side project alongside partner Sshh Liguz. Starkey has premiered a video for a song from the album, "Get Up, Stand Up," a reggae classic penned by Bob Marley and Peter Tosh. Starkey recently performed a series of gigs with SSHH at the South by Southwest festival, and is gearing up to go on tour with the Who this summer. - Billboard, 4/28/17......

Speaking of the Who, frontman Roger Daltrey recently told New Musical Express that "we don't know if we'll ever play again after the current tour." "People at our age have been popping their clogs [over the last year] so let's just get real here, where we are in our lives," Daltrey said. "We're doing remarkably well for where we are but we just don't know. If we get through this year, we're gonna need some time off. We'll re-think it after that. Obviously as a singer I've got to keep working if I want to keep singing because that's how voices work. If I stop singing now for a year, it'll be all over." The Who will become the first rock band to play Caesars Palace in Las Vegas when they begin a six-night residency on July 29 that runs through Aug. 11. - New Musical Express, 4/28/17...... Bruce Springsteen was interviewed by one of his most famous and passionate fans, actor Tom Hanks, during the Tribeca Talks series at the 2017 Tribeca Film Festival on Apr. 28 in New York City. Springsteen and Hanks first worked together on the 1993 film Philadelphia, which was directed by Jonathan Demme, who passed away just two days earlier. "God bless Jonathan Demme," Hanks said before beginning the hour-long conversation. "We just lost him." Springsteen added, "He was such an inspirational guy. No Jonathan Demme, no Philadelphia, no 'Streets of Philadelphia.'" The Boss also told stories behind some of his biggest hits, and, of course, why he is so proud to call New Jersey home: "When I made my first record, they were trying to tie me to New York, and I felt like I wasn't really a New York artist. I wandered down the boardwalk and picked out the postcard "Greetings From Asbury Park," and it was Jersey all the way ever since." The following evening, Barbra Streisand chatted with director Robert Rodriguez at Tribeca Talks, reflecting on her acting career and her struggles as a director of her own films. "[The criticism] of Yentl must have hurt me more than I thought because I didn't want to direct for years after that," she said. On Apr. 26, Streisand told WNYC public radio that she believes sexism played a role in Hillary Clinton's 2016 election loss: "Power and woman has always been suspect. Strong women have always been suspect in this country." Streisand is currently touring behind her latest album, Encore: Movie Partners Sing Broadway, and has two concerts lined up for May. - Billboard, 4/28/17......
A cryptic message on the official website of Robert Plant has led Led Zeppelin fans to believe that the heavy metal icons could be on the verge of a reunion show or possibly a tour. "Any time now" currently sits on Plant's site, and while the message cold be interpreted as the completion of Plant's album with his side project the Sensational Space Shifter, a well-placed source has disclosed that Plant has agreed to reform Led Zeppelin with Jimmy Page and John Paul Jones for Desert Trip Festival, which takes place in Indio, Calif., in October. It has also been noted that Led Zep will celebrate their 50th anniversary in 2018, with Plant possibly keen to mark the milestone with a special performance -- or tour -- later this year and into 2018. Led Zeppelin last performed together in Dec. 2007, when they played at London's The O2 as part of the Ahmet Ertegun Tribute Concert. - New Musical Express, 5/3/17...... Guitarist Craig Chaquico, a founding member of Jefferson Starship, filed a lawsuit in federal court in San Francisco on Apr. 27 against his former bandmates to block them from using the band's name for upcoming performances and merchandise. Chaquico says the band's members agreed to retire the Jefferson Starship moniker in 1985 after founding member Paul Kantner left the group, and claims the group has been using the Jefferson Starship name without permission, and has used his image to promote shows through early 2018. Chaquico maintains he allowed Kantner to use the Jefferson Starship name for several years, but that right ended when Kantner died in 2016, according to the suit. Chaquico, who was discovered by Kantner, performed with Jefferson Airplane, the precursor of Jefferson Starship, a few times before it disbanded in 1972. Several of the band's members formed Jefferson Starship in 1974, but it broke up a decade later. Chaquico and other members then formed a new group, Starship, which recorded the hits "We Built This City" and "Sara." "This case is about tarnishing the legacy of the original Jefferson Starship band," Chaquico said in a statement. - AP, 4/27/17...... Iggy Pop was awarded France's highest cultural honour, a Commander of the Order of Arts and Letters, by the French gevernment during a ceremony on Apr. 25 in Miami, Fla., conducted by French Consul General Clement Leclerc. In an accompanying post on Pop's Instagram page, the caption explained: "Iggy has been awarded this distinction for his contribution to the arts in France and throughout the world. It was a very special day." Pop, who recently turned 70, has previously sung in French on his 2009 album Prliminaires as well as on his follow-up LP Aprs, which was released in 2012. - NME, 4/26/17......
Cheap Trick has shared "Long Time Coming," the first single from its upcoming album We're All Alright!, which hits stores on June 17. Cheap Trick recorded We're All Alright! -- whose title references its 1978 hit "Surrender" and 1999's "That '70s Song" -- with Julian Raymond, who also helmed its last LP, 2016's Bang, Zoom, Crazy...Hello. "Long Time Coming" is our interpretation of Slade and MC5 and AC/DC and Aerosmith -- a lot of riffs that are reminiscent of The Move, but they're not steals," Cheap Trick guitarist Rick Nielsen says. "It's just, like, all the bands we like." Cheap Trick will be promoting the album with a summer tour with Foreigner and John Bonham's Led Zeppelin Experience. Foreigner and Cheap Trick will both be celebrating 40th anniversaries this year -- Cheap Trick for the release of its first two albums in 1977. - Billboard, 4/27/17...... A vinyl reissue of David Bowie and Trevor Jones' soundtrack for the baby-snatching cult film Labyrinth will arrive May 12 from Capitol, with artwork and EMI America branding replicated from the original release. Released in 1986, the Labyrinth movie, ostensibly for children, was directed by Muppets creator Jim Henson and stars a 15-year-old Jennifer Connelly opposite Bowie in a mullet. It features five original songs by Bowie and seven instrumental pieces by Jones. - Spin.com, 4/26/17...... The family of Prince is reportedly developing a new TV reality show that will focus on how the late rock icon's family's "lives have changed since he died." The program is allegedly in the early development stages with a production company in place, but no network signed on as yet. Prince's estate recently sued to block the release a new EP of unreleased recordings called Deliverance that dated from around 10 years ago, and Prince's relatives allegedly want to use those recordings in their planned reality show. Meanwhile, Prince's former home in Toronto, Canada, is on the market for $18 million. Prince lived in the 14,280 square foot compound the late rock star lived in with his wife Manuela Testolini from 2001-2006, when the couple divorced. The house was reportedly listed for just under $9.5 million two years ago, but the seller pulled it off the market after the singer's death in 2016. The six-bedroom mansion has a grand entrance with classical columns,10 bathrooms, a gym, marble floors, a formal dining room, and a plush lounge with deep burgundy carpets. - NME/Billboard, 5/1/17......
Peter Frampton appeared on Washington D.C.'s Capitol Hill on Apr. 26 to lobby Congress on ASCAP's "Stand With Songwriters' Advocacy Day." "For all the streaming companies that played 'Baby I Love Your Way' -- some 56 million times -- I got $3,000," an incredulous Frampton told legislators about his hit single from the 1976 smash album Frampton Comes Alive! "That's not going to even cover the mortgage payment... well maybe one mortgage payment," he said. ASCAP's initiative is looking to redress what it feels is an inequitable and unjust royalty system for songwriters based on consent decrees created more than 75 years ago that have failed to keep up with technological changes such as streaming. "The market place has changed rapidly," the 67-year-old guitar hero added, "and the work of all American songwriters is completely undervalued. We're most the regulated small business there is. 70 percent of what we earn as songwriters is regulated by the Federal Government. There isn't any other artistic industry that's regulated like that. The consent decrees are outdated, they began in 1941 and the last update was in 2001. These are the things we need changed and updated." - Billboard, 4/26/17......Jonathan Demme, the Oscar-winning director of such acclaimed films as Silence of the Lambs and the 1984 Talking Heads documentary Stop Making Sense, died of esophageal cancer and complications from heart disease on Apr. 26. He was 73. Demme also directed Philadelphia, the first mainstream film dealing with the AIDS crisi, and won acclaim for his direction of Melvin and Howard, an offbeat saga about a man who claimed to have given Howard Hughes a ride and later received $150 million in the reclusive billionaire's will. His talents were multiple and his subject matter diverse: He also directed Swing Shift, starring Goldie Hawn as a woman working in a World War II defense plant, and the oddball comedies Something Wild and Married to the Mob. He directed three films focusing on Neil Young, including Neil Young: Heart of Gold (2006), Neil Young Trunk Show (2009) and Neil Young Journeys (2011). He helmed other concert films for such performers as New Order, Fine Young Cannibals, Suburban Lawns and Robyn Hitchcock. "The fiction films, the music films and the docs are all filled with so much passion and love," former Talking Heads frontman David Byrne posted on his website. "He often turned what would be a genre film into a very personal expression. His view of the world was open, warm, animated and energetic." - The Hollywood Reporter, 4/26/17...... Kerry Turman, a longtime bassist for The Temptations, died of apparent natural causes after a performance with the group on Apr. 26 in Cape Girardeau, Mo. He was 59. A coroner says Turman was found dead at a local hotel early Sunday, shortly after performing Saturday night in Cape Girardeau. Turman had performed with The Temptations since the 1980s. The Temptations are currently touring with the Beach Boys. The group announced Turman's death on its Facebook and Twitter accounts, saying: "The Temptations lost a dear member of our family. ... Rest In Peace, much love, much respect." - AP, 4/26/17.
Wednesday, April 26, 2017
Mick Jagger, Charlie Watts and Ronnie Wood were the surprise guests of honor as they showed up at the U.K.'s 2017 Jazz FM Awards in London on Apr. 25 to collect two awards for the Rolling Stones -- Album of the Year (for Blue & Lonesome) and Blues Artists of the Year. "We started off a very long time ago in London trying to play clubs, and those clubs were jazz clubs," Jagger said. "We used to try and play these jazz clubs and they used to kick us out for playing blues. So this sort of feels full-circle," he added, then thanked the listeners of Jazz FM for voting. Producer Don Was, who also co-produced Blue & Lonesome, delivered a video message in which he called the veteran rock band "the most hard-working and talented musicians to ever step in front of a microphone." Also during the ceremony, American saxophonist Donny McCaslin, who memorably contributed to David Bowie's final studio album Blackstar, was honored the award for International Jazz Artist of the Year and performed at the ceremony. - Billboard, 4/25/17......

Paul McCartney announced on Apr. 25 that he'll be bringing his One on One Tour back to North America this summer with a schedule of 14 concerts set to kick off in Miami's AmericanAirlines Arena on July 5. Other cities on the tour, many of which Sir Paul will be playing in for the first time ever, include Tampa (7/10), Duluth, Minn. (7/13), Bossier City, La. (7/15), Wichita, Kan. (7/19), Des Moines, Ia. (7/21), Omaha, Neb. (7/23), Tinley Park, Ill. (7/25), Newark, N.J. (7/11), New York's Madison Square Garden (7/15), Brooklyn's Barclays Center (7/19), Syracuse, N.Y. (7/23) and Uniondale, N.Y. (7/26) before wrapping on Oct. 1 at Detroit's Little Ceasars Arena. McCartney recently announced that his next studio album, his followup to 2013's New, will be co-produced with Adele producer Greg Kurstin. - Stereogum.com, 4/25/17...... In other Beatles-related news, Ringo Starr is offering two lucky fans the chance to have brunch with him as part of his charity campaign with Omaze, which benefits the David Lynch Foundation, a non-profit organization that reduces trauma and toxic stress among at-risk populations. Starr will play host to one charitable fan (and a friend of their choice) at his 77th birthday brunch on the July 7 in LA. All you have to do is donate a minimum of $10 to Ringo's Omaze campaign. Starr made the announcement in a video, in which he also encouraged everyone to take a little time out on his July 7 birthday to spread a little "peace and love." Winners will be flown to the event, where they'll become part of Starr's inner-circle to dine in style with other VIP guests in front of the world-renowned Capitol Records building. - New Musical Express, 4/25/17...... Iggy Pop has signed a global licensing deal with Sony Music and Artist Legacy Group who will represent the "original punk" artist's "global brand," it was announced on Apr. 25. The deal will "spearhead new license extension opportunities for Iggy Pop's name and likeness across multiple product categories and media platforms," according to a press release. Over his long career, Pop has gone from a cult figure with a relatively small following to music icon, and his music has also been featured in an array of motion pictures, including Trainspotting, T2: Trainspotting and Gold and Kong: Skull Island, as well as in commercials for Royal Caribbean International, Guinness, Captain Morgan, Toyota, Chrysler, Audi and Volkswagen. He has appeared in various film projects (The Color of Money, Cry-Baby, Tank Girl, Blood Orange and Song to Song) as well as TV projects (The Adventures of Pete & Pete, Star Trek: Deep Space Nine, The Venture Bros and Once Upon a Time in Wonderland. Commenting on the deal, Pop simply said, "Sounds like fun!" - Billboard, 4/25/17...... Elton John released a statement on Apr. 24 announcing that he's been forced to cancel all his scheduled Million Dollar Piano shows for April and May at The Colosseum at Caesars Palace in Las Vegas after he contracted a "harmful and unusual bacterial infection" following a tour in South America. "During his return flight home from Santiago, Chile (Elton) became violently ill," the statement reads. "Upon returning to the UK, Elton's Doctors admitted him to hospital, where he underwent immediate treatment to remove the infection. After spending two nights in intensive care followed by an extended stay in hospital, Elton was released from hospital on Saturday, April 22 and is now comfortably resting at home per doctor's advice." The statement went on to say that Elton's infection is "rare and potentially deadly," butf ortunately his doctors were able to treat it successfully. John is expected to make a full recovery, and will make his return to the stage on June 3 in Twickenham, England. "I am so fortunate to have the most incredible and loyal fans and apologise for disappointing them," the 70-year-old singer added to the statement. "I am extremely grateful to the medical team for their excellence in looking after me so well." - Billboard, 4/24/17......
Gregg Allman is denying reports that he's entered hospice care after an unverified news report on Facebook surfaced on Apr. 24 claiming the Southern rock icon was under medical care, which prompted country star Travis Tritt to send prayers to his friend and fellow musician. Instead, Allman posted on Facebook that he's resting at home in Savannah, Ga., on doctor's orders, and that he's "looking forward to seeing everyone again... Keep Rockin." The rumors arose after Allman has battled a number of past health issues. While no specific reason was given, in March he announced he wouldn't be touring in 2017 and canceled some scheduled June concerts. Allman canceled tours in 2016 and 2011 due to various health problems. - Billboard, 4/24/17...... Bruce Springsteen joined his E Street Band bandmate "Little Steven" Van Zandt onstage at the Asbury Music and Film Festival at the Paramount Theater in New Jersey on Apr. 22 for jams of "It's Been a Long Time" from the 1991 Southside Johnny and the Asbury Jukes album, Better Days, and Chuck Berry's "Bye Bye Johnny." Van Zandt, who introduced Springsteen as his "brother from another mother," also performed songs from his forthcoming album, Soulfire, set for release on May 19. Springsteen also participated in a reunion concert at the Paramount the previous evening featuring Southside Johnny, Vini Lopez, and other local musicians. - Billboard, 4/23/17...... Aretha Franklin has blasted her fellow singing legend Dionne Warwick in a phone interview with the AP, accusing Warwick of making up a story that Franklin was Whitney Houston's godmother, even though the alleged offense happened five years ago at Houston's funeral. Franklin claims Warwick made a "libelous" statement against her at the funeral. At the time, Warwick told funeral-goers that Franklin was there and introduced her, but then realized she wasn't in attendance. "'Ree's not here, but she is here," Warwick said, referring to Franklin by a nickname. "She loves Whitney as if she were born to her. She is her godmother." At the time, Franklin said she was suffering from swollen feet and had to skip the funeral so she could perform later that night at Radio City Music Hall in New York, which she said she was contractually obligated to do. Though Cissy Houston, Whitney Houston's mother, said in the days afterward that Franklin wasn't Houston's godmother (it was Darlene Love), Franklin felt the comment was damaging to her and planned to address it at a later date, and she said she feels now is the time. "We've never been friends and I don't think that Dionne has ever liked me," Franklin says today. "I don't care about her apology, at this point it isn't about an apology, it's about libel," she added. - AP, 4/25/17......

In an interview with The Daily Mirror paper, former Genesis guitarist Mike Rutherford hinted that Genesis could be getting back together in 2017 to celebrate its 50th anniversary. "I do appreciate the fact that we're all very good friends, which is nice, especially the three of us... Who knows?" said Rutherford, referring his two fellow primary band members Phil Collins and Tony Banks. "I did a book about me and my father called The Living Years about four years ago, and Phil did a book last year," Rutherford continued. "I came away, as he did too, with a feeling of what an incredible time we've had. How lucky we've been. And more importantly, what a great friendship we've had." Genesis last played together in 2007 on their 40th anniversary Play It Again Tour. - New Musical Express, 4/24/17...... In other prog rock news, Rush was honored with the Allan Slaight Humanitarian Award at the Canadian Music & Broadcast Industry Awards in Toronto on Apr. 20. Rush members Geddy Lee and Alex Lifeson were on hand to collect the award, with Lifeson calling it a "most humbling recognition... Seldom in our times have we felt a greater need for the humanitarian spirit than now, with the rising voices of fear and distrust becoming more commonplace, anger and hatred competing with love and compassion. It is more crucial than ever to champion the basic principles of human welfare." The three-day CMW event was attended by a who's who of Canadians and visiting international delegates, who participated in industry-focused keynotes and panels and attended six nights of live music all over Toronto. - Billboard, 4/21/17...... A deluxe 3-CD remastered version of Prince's landmark album Purple Rain will be released later in 2017, the Prince fansite Prince.org has revealed. All tracks have been carefully transferred from the stereo masters at Paisley Park, and mastered by Bernie Grundman -- the mastering engineer who worked on the original album. The reissue will also include a concert film recorded in Syracuse on March 30, 1985, with audio remastered by Grundman. Warner Bros. has also announced that they plan to release two new Prince concert films on June 9. - NME, 4/20/17......
Neil Young announced on his Pono community website on Apr. 21 that he'll be starting his own hi-fi streaming service called "Xstream" (which also happens to be the name of a streaming service that's featured in the Fox series Empire). "For more than eight months, I've been working with our small team to look for alternatives," Young wrote. "Finding a way to deliver the quality music without the expense and to bring it to a larger audience has been our goal. Xstream plays at the highest quality your network condition allows at that moment and adapts as the network conditions change. It's a single high-resolution bit-perfect file that essentially compresses as needed to never stop playing." Young added that his entire catalog will be available on Xstream in the near future. Young's Pono store, which used his proprietary audio player and online storefront for high fidelity recordings, has been offline since last July, and a cursory look at the company's Facebook page reveals a lot of disgruntled customers. Young acknowledged Pono's rocky start, and admitted that the exorbitantly high prices for Pono-exclusive files (albums cost anywhere from $20-30; individual tracks were $1.99 to $2.99) were part of the reason it didn't work out as anticipated. "All songs should cost the same, regardless of digital resolution. - Stereogum.com, 4/21/17...... A performance by Carly Simon after the screening of the Clive Davis documentary The Soundtrack of Our Lives on Apr. 19 at Radio City in New York reportedly caused several audience members to wince. Simon performed her hit "Coming Around Again," mixed with "Itsy Bitsy Spider," while flanked by a group of small children doing the nursery rhyme hand gestures. "Why is this happening?" wailed one attendee, while another joked, "This sounded a lot better when we were high in the 70s." Another source said, "It felt weird, people were wincing." Simon has performed the unusual song mix for years, and apparently nobody has told her to stop. - PageSix.com, 4/21/17...... '70s movie icon Burt Reynolds made a rare public appearance on Apr. 22 as he attended the Tribeca Film Festival to promote his new drama Dog Years, alongside co-stars Chevy Chase, Ariel Winter and festival founder Robert De Niro. The 81-year-old Reynolds, wearing a pair of orange-tinted glasses and a blue shirt and black suit, appeared frail and struggled to walk down the red carpet, however he brushed off his frailty and instead gushed about his fellow stars. "Great to see Mr. De Niro, who I love, and... you know, all the people that I know," he told the Associated Press. "It's very sweet." Reynolds, who underwent a heart bypass opration in 2010, last appeared in public in April 2016 to promote his memoir, But Enough About Me. Dog Years is in cinemas now. - WENN.com 4/24/17......
Actress Erin Moran, best known for playing Joanie Cunningham in the iconic '70s series Happy Days, died on Apr. 22 of stage 4 cancer at her home in Indiana. She was 56. The cause of death of Moran, whose body was found unresponsive by authorities, was released on Apr. 24 in a joint statement from the Harrison County Coroner's office and sheriff's department. The department says an autopsy revealed the 56-year-old actress had stage-four cancer, but doesn't specify what type. Moran died in the rural community of New Salisbury, about 20 miles northwest of Louisville, Kentucky. Officials say standard toxicology test results are pending but that no illegal narcotics were found at the home. A native of Burbank, Calif., Moran began acting in TV and movies before she was 10 years old, and shot to fame in 1974 after being cast as Joanie Cunningham, the feisty kid sister to high school student Richie Cunningham, played by Ron Howard, in Happy Days. Moran continued the role in 1982 in the short-lived spinoff Joanie Loves Chachi In 2012, Moran made headlines after she was evicted from a trailer she was sharing with her husband. Moran's Happy Days co-star Henry Winkler, who played Fonzie on the series, issued a statement saying he hopes Moran would finally find peace. - Variety.com, 4/24/17...... Veteran Hollywood agent and talent manager Sandy Gallin, who guided the careers of such luminaries as Barbra Streisand, Dolly Parton, Cher and Nicole Kidman, as well as being a TV, movie and Broadway producer, died on Apr. 21 after a long battle with multiple myeloma, according to close friend Bruce Bozzi. He was 76. Gallin helped produce such films as 1991's Father of the Bride and 1994's I.Q starring Tim Robbins, as well as the TV shows Buffy the Vampire Slayer and Angel. He earned a Primetime Emmy Award in 1980 for producing The Miracle Worker, starring Melissa Gilbert. He also managed Michael Jackson after the pop star was accused of molestation and guided Milli Vanilli when the performers were stripped of their Grammy Award after it was discovered they had not sung on their hit album. Raised in New York City, Gallin was a graduate of Boston University who broke into the agency business in the traditional manner, starting in the mail room of the G.A.C. agency. He took typing and shorthand in night school, became a secretary, then an agent. In later life, he sold houses and did luxury renovations. "We lost a shining light this morning," Bruce Bozzi wrote on Instagram in tribute. - AP, 4/22/17.
Friday, April 21, 2017
A MusiCares panel dedicated to treating artists and other music professionals who've become addicted to drugs and alcohol on Apr. 27 in New York City will feature Bad Company drummer Simon Kirke. Kirke, who works closely with Road Recovery, an organization that uses musicians to mentor teens battling addiction, will take part in "Plugged In - Treating The Music Professional and Leading Them Toward a Lifetime of Recovery," along with a panel of intervention and recovery experts. - Billboard, 4/21/17...... Two Classic Rock tracks have entered the Billboard Hot Rock Songs chart for the week dated Apr. 29. Led Zeppelin's "Immigrant Song," which bowed at No. 16, is fueled by its appearance in the trailer for Thor: Ragnarok. The J. Geils Band (named after its founder and guitarist J. Geils, who passed away on Apr. 11) also makes its first appearance on the same chart as "Centerfold" debuted at No. 21. "Centerfold" was the group's only No. 1 on the Billboard Mainstream Rock Songs airplay chart, ruling for three weeks in 1982. - Billboard, 4/20/17......
Styx will release The Mission, its first new album in 14 years, on June 16. The Mission was recorded at Blackbird Studios in Nashville with Styx guitarist/vocalist Tommy Shaw's longtime collaborator Will Evankovich. Shaw and bandmate James "J.Y." Young said the inspiration for the album came from the discovery of a fifth moon around Pluto which was named Styx -- not explicitly after the band -- but it did introduce the group to New Horizons, which discovered the moon and befriended Styx and, according to Shaw, "helped us out with the mythology and images and science of it." "It's the 40th anniversary of The Grand Illusion," Shaw says, "so wouldn't it be great if we had a record that had some resonance with our heyday but nonetheless was reflecting our current lineup and their capabilities to perhaps go beyond what we did then, and here we are." Four days before the album's release, Styx will kick off a co-headlining summer tour behind the LP with REO Speedwagon on June 12. Recalling the "prime era" of Styx with The Grand Illusion and Pieces of Eight, Shaw says "we wanted to make sure (the new album) sounds like the Styx everybody grew up with, so that was the margins for it." Styx say they hope to perform the 14-track The Mission in its entirety at some point but will have to wait until the REO tour ends in late August. - Billboard, 4/21/17......
In other prog-rock news, Roger Waters has revealed full details of Is This the Life We Really Want?, his first solo studio album in 25 years. Described as an "unflinching commentary on the modern world and uncertain times," the 12-track LP will hit stores on June 2 and be the followup to Waters' 1992 effort Amused to Death. Is This the Life We Really Want? was produced and mixed with Radiohead producer Nigel Godrich and also be released as a 180-gram vinyl LP, and digitally. - New Musical Express, 4/20/17...... Queen & Adam Lambert announced details of a massive UK and Ireland tour for 2017, followed by several dates in Europe in November. Lambert, who rose to fame on the US talent show American Idol, has been Queen's touring frontman and replacement for Freddie Mercury since 2011. Queen guitarist Brian May says they will "chuck in a few things that people really don't expect" more than usual on this tour. "There are so many dimensions to Adam, which of course fits with our music. He can get down and do the rock stuff really dirty, and you have all those dimensions, and we can explore that even more," May says. Drummer Roger Taylor adds that "we're planning on doing stuff we either haven't done before or haven't done for a long time." - NME, 4/18/17...... Kraftwerk have announced a new live release, 3D - The Catalogue, on May 26 which features audio and visual recordings of the German electronic rock pioneers playing such albums as Autobahn, Tour De France and Techno Pop. 3D - The Catalogue will be released in Blu-ray, CD, DVD and vinyl formats. A shortened version of the album will also be released, containing choice cuts from across the eight performances. Kraftwerk will perform a number of live dates in the UK later in 2017. - NME, 4/21/17......

Prince was remembered thoughout Minneapolis, Minn., on Apr. 21, the one-year anniversary of his untimely death from an accidental drug overdose. At Paisley Park, which has been turned into a museum, a full four days of events have been scheduled, ranging from concert performances by Prince's former bandmates to panel discussions. Also, street parties will be held on Apr. 21 and 22 outside First Avenue, the Minneapolis club he immortalized in Purple Rain. The Minnesota History Center will also be staging a special exhibit of Prince memorabilia, including his iconic "Purple Rain" suit. Meanwhile, Nielsen Music has announced that the Purple One's catalog of albums and songs have sold a combined 7.7 million copies through the week ending Apr. 13 .Incredibly, for the full year of 2016, Prince sold more albums than any other artist -- even Adele -- with 2.23 million copies sold. The bulk of Prince's album and songs sales occurred in the month after his death: 5.65 million were registered between April 21 and May 19, 2016. In more Prince news, members of his 1980s backing band The Revolution have announced they are reuniting and hitting the road for a spring 2017 tour that includes stops in Chicago, Washington, D.C., New York, Cleveland, Detroit, Los Angeles and San Francisco before ending in Seattle on July 15. - AP/Billboard, 4/21/17...... After the conservatively sympathetic trio of Ted Nugent, Kid Rock and Sarah Palin visited Pres. Donald Trump at the White House on Apr. 20, a pic of Nugent and Pres. Trump was posted on Twitter and went midly viral. The pic prompted diehard liberal David Crosby to tweet soon after that "this picture says it all... the two most insincere smiles in history... what a pair of assholes." - Spin.com, 4/20/17...... Speaking of Pres. Trump, Bruce Springsteen and Pittsburgh musician Joe Grushecky are sending a strong message to the newly elected controversial president with a new anthem called "That's What Makes Us Great." "I had this song, and Bruce and I had been talking. I sent it to him and he liked it. I said, 'What do you think about singing on it?,'" Grushecky told the Pittsburgh Post-Gazette. "He gave it the Bruce treatment." Grushecky says he wrote the song, which uses the Trump slogan "Make America Great Again" as an answer to the Trump administration's positions on administration, after the inauguration in January. Grushecky and Springsteen have a long history together, first collaborating on the 1995 album American Babylon and later on the Pittsburgh rocker's 2009 album East Carson Street. The song is now available for download at grushecky.com. - Billboard, 4/19/17...... A new Clive Davis documentary, Clive Davis: The Soundtrack of Our Lives, premiered on Apr. 19 at the opening of the Tribeca Film Festival at Radio City Music Hall. The screening was followed by a special concert featuring performances by several of the record label mogul's most famous signees, including Aretha Franklin, Jennifer Hudson, Earth, Wind & Fire, Dionne Warwick, Carly Simon and Barry Manilow. The documentary, based on Davis' 2013 bestselling autobiography, will also be coming exclusively to Apple Music for streaming. - Billboard, 4/19/17......
Stevie Wonder was presented with ASCAP's inaugural Key of Life award at the ASCAP I Create Music Expo on Apr. 15 in Los Angeles. Escorted onstage by singer/songwriter/actress Janelle Monae, Wonder said, "I cannot thank any of you enough, so I'll just spend the rest of my life doing that -- whether you like it or not." Then the 25-time Grammy award winner sat down next to his keyboard for a one-on-one conversation with Monae: "So I guess you're going to ask some questions, getting into my business," he said as the audience laughed. For the next two hours, the audience journeyed with Wonder as he reflected on his beginnings as an 11-year-old music prodigy at Motown, his 50-plus year love affair with music, what inspires his songwriting and the inner workings behind some of his classic songs, several of which he played for the audience. In other Stevie Wonder-related news, the singer's collaborator Sylvia Moy, who contributed to such Wonder smashes as "My Cherie Amour" and "I Was Made to Love Her," died on Apr. 14 in a Dearborn, Mich., hospital following complications from pneumonia. She was 78. As one of Motown's first female songwriter/producers, Moy was instrumental in shaping the label's pioneering legacy. She, Wonder and fellow songwriter Henry Cosby initially teamed up in 1965 to write Wonder's No. 1 R&B and No. 3 pop single "Uptight (Everything's Alright)." The trio went on to pen the Billboard Hot 100 hits "My Cherie Amour" and "I Was Made to Love Her" as well as "I'm Wondering" and "Shoo-Be-Doo-Be-Doo-Da-Day." Moy, a six-time Grammy nominee and member of the Songwriters Hall of Fame, additionally broke down barriers as one of Motown's first ever female producers. - Billboard, 4/16/17...... Cuba Gooding, Sr., a former member of the '70s soul group The Main Ingredient and the father of Oscar-winning actor Cuba Gooding, Jr., was found dead in a parked car in the San Fernando Valley in California on Apr. 20. He was 72. LAPD officials have confirmed that there was "no indication of foul play or homicide" with the death in question, and that Gooding's death will now be passed on to the coroner for an inquest. However, sources close to the investigation claim a drug overdose is suspected. In addition to his work with The Main Ingredient, with hits including "Everybody Plays the Fool" and "Just Don't Want to be Lonely," Gooding also enjoyed a solo career with Motown Records. In addition to Cuba Jr., Gooding and his wife Shirley have three other children together -- actor Omar Gooding, musician Tommy Gooding and actress April Gooding. Cuba Gooding, Jr. has yet to speak out on his father's death. - New Musical Express, 4/21/17......
Allan Holdsworth, an innovative rock guitarist who was hailed as one of the most technically gifted guitarists of his time, died on Apr. 15 of as yet undisclosed causes. He was 70. The innovative musician shaped his reputation through the '70s as a master of prog-rock and jazz fusion with such acts as Tempest, Soft Machine, Gong and U.K., but never quite struck the commercial success he richly deserved. His signature two-handed finger tapping style influenced the best in the business, from Carlos Santana, Frank Zappa, Pat Metheny, John McLaughlin, Tom Morello, Peter Frampton to Joe Satriani and Eddie Van Halen, who called him "the best, in my book" and "so damned good that I can't cop anything." After stints in several prog British bands in the 1970s and 1980s, Holdsworth embarked on a solo career in 1982 with his album I.O.U, and the following year earned a Grammy nomination for his EP Road Games (for best rock instrumental performance). Holdsworth's family launched a GoFundMe campaign to help drive donations for funeral expenses, which has raised over $80,000 to date. "He was a brilliant unique guitar master player," Peter Frampton tweeted after learning of Holdsworth's passing. - Billboard, 4/17/17...... Bruce Langhorne, an influential session guitarist who often collaborated with Bob Dylan and inspired his song "Mr. Tambourine Man," died of kidney failure at his home in Venice, Calif., on Apr. 14. He was 78. A mainstay of the Greenwich Village folk rock music scene in the 1950s and 1960s, Langhorne played with the likes of Joan Baez, Gordon Lightfoot and Buffy Sainte-Marie, among others. Langhorne, perhaps best known for his work on Dylan's Bringing It All Back Home, is survived by his wife of 29 years, Janet Bachelor. - AP, 4/16/17...... Former Van Halen bassist Michael Anthony has paid tribute to his grandson, who died of a fatal heart problem just two weeks after his birth. Anthony took to Facebook to express his sadness at the loss. He wrote: "We are tremendously proud of Rex. In the short time on Earth, he left a lasting impression that our family will cherish. I am doing the 'Walk L.A.' in June for Children's Hospital L.A. with our families to give back a little to the hospital that did so much for my grandson and other children that come here. Our team is called 'Rex and the Heart Beaters'." Anthony and his family are hoping to raise $5,000 in donations to benefit Children's Hospital L.A.. It has currently reached over $4,000. - New Musical Express, 4/20/17.
Sunday, April 16, 2017
The husband of Heart singer Ann Wilson was sentenced to 364 days in jail, with all time suspended, on Mar. 9 for assaulting two of Wilson's teen nephews who wanted to look inside her tour bus in Aug. 2016 as she played a concert in suburban Seattle. Dean Wetter pleaded guilty to the two counts of assault, who the 16-year-olds say started yelling at them after they left the door open, then allegedly punching one of them in the head and grabbing him by the throat. When the other teen stepped in, Wetter allegedly grabbed his throat "and squeezed to the point he could not breathe." - Billboard/Seattle Post-Intelligencer, 4/15/17...... Todd Rundgren joined the New York duo the Lemon Twigs onstage as the act performed at the Coachella festival in California. Michael D'Addario of the Lemon Twigs called Rundgren "one of our favourite guitarists of all time" as he walked on to the stage, where they performed Rundgren's "Couldn't I Just Tell You" from his 1972 album Something/Anything? - New Musical Express, 4/15/17......
Glen Campbell is scheduled to release a new studio album, Adiós, on June 9. The LP is the "second half" of Campbell's "final album," the first part being 2015's I'll Be Me which was recorded shortly after the country/pop star's Alzheimer's diagnosis a few years ago. Campbell's abilities to play, sing and remember songs began to rapidly decline after his diagnosis in 2011, and he hasn't toured since 2012. Adiós, features songs written by longtime collaborator Jimmy Webb and guest appearances from Willie Nelson, Vince Gill and Roger Miller, and features covers of songs from the likes of Bob Dylan, George Jones, Jerry Reed and Dicky Lee as well as a rendition of Harry Nilsson's Fred Neil-penned hit, "Everybody's Talkin'." - Billboard/Stereogum.com, 4/14/17...... Researchers at the Oxford University Museum of Natural History have named a newly discovered species of shrimp that uses a bright pink claw to create a sound loud enough to kill small fish after prog-rock icons Pink Floyd. Synalpheus pinkfloydi is found on Panama's Pacific Coast and researcher Sammy De Grave says the description of the shrimp was "the perfect opportunity to finally give a nod to my favorite band." Pink Floyd has been previously honored in nature with a damselfly named after its 1969 album Ummagumma. - AP, 4/14/17...... A taped screening of David Bowie's "Lazarus" musical will be presented on Apr. 30 during the V&A 2017 Performance Festival in London. Written by Bowie and Enda Walsh, "Lazarus" wrapped up its run in London in January, but footage of the production shot in VR at King's Cross in January will screen at the Lydia & Manfred Gorvy Lecture Theatre during a special screening. A panel of filmmakers from the V&A and the RSC [Royal Shakespeare Company] will also deliver a lecture during the event. - Billboard, 4/13/17...... Hall & Oates announced on Apr. 13 that they'll kick off a 30-city summer tour of North America on May 4 at the BOK Center in Tulsa, Okla. The soulful duo will also visit such markets as St. Louis (5/6), Milwaukee (5/13), Chicago (5/15), Detroit (5/17), Cleveland, Oh. (5/20) and Columbus, Oh. (5/22) on the jaunt before it wraps with a two-night stand at L.A.'s Staples Center on July 28-29. - Billboard, 4/13/17......
In a recent interview with the UK paper The Daily Star, Queen guitarist Brian May revealed that the long-awaited biopic of late Queen frontman Freddie Mercury will be coming out in 2018. "The Freddie film is coming sooner than you might think, next year," May said. He also hinted that Queen may tour the UK and Europe soon with vocalist Adam Lambert: "We will be in America most of the summer and then probably be back around these parts at the end of the year." The Mercury biopic has been subject to many rumors and stumbling blocks since it was first announced over four years ago, with both Daniel Radcliffe and Sacha Baron Cohen believed to be portraying Mercury at different points before Mr Robot star Rami Malek landed the lead role. Meanwhile, Queen recently unveiled a new special "Queen edition" of Monopoly. - NME, 4/13/17...... In an interview with ABC Radio, former Journey frontman Steve Perry says he's working on a "cathartic" new collection of songs due later in 2017 inspired by a difficult period in his life. "I met someone and I feel in love with this person. And I lost this person to breast cancer four years ago," said Perry, who's last solo album, Strange Medicine, was released back in 1994. As for not performing with Journey when they were inducted into the Rock and Roll Hall of Fame earlier in April, Perry said he "kind of went my 'Separate Way'," in a not-so-subtle reference to his old band's 1983 hit. "And I had all kinds of reasons that were important to me to do so. [And] though I've been gone... the fans have always been in my heart." Perry has not announced a firm release date, or title, for the new album. - Billboard, 4/11/17...... Speaking to NBC News, Black Sabbath guitarist Tony Iommi revealed that Black Sabbath is planning a new documentary as well as a live album from recordings of their final shows. "I'm in the process of mixing the sound from the final Sabbath shows in Birmingham for a possible live album," Iommi said. "We'll actually be doing a documentary. My job at the moment is to have a listen to what we've done," he added. Iommi, who previously said Sabbath's "The End" tour only marked the end of the band as a live group, also says he has "bags" of riffs he came up with for Black Sabbath that might one day wind up on a solo album. - New Musical Express, 4/10/17......
Willie Nelson has organized an Outlaw Music Festival Tour this summer that will kick off on July 1 at New Orleans' Shrine on Airline with an A-list group of pals including The Avett Brothers, Sheryl Crow, Lukas Nelson & Promise of the Real, plus other performers. Other stops on Nelson's tour include July 2 in Dallas (with Sheryl Crow and the Avett Brothers); July 6 in Rogers, Ark. (with Crow and Jason Isbell and the 400 Unit); July 8 in Detroit (with Crow, Isbell and Bob Dylan and His Band); July 9 in Milwaukee (with Crow, Isbell and Dylan); and July 16 in Syracuse, N.Y. (with Crow and My Morning Jacket). "We had such a blast launching and playing last year's Outlaw Music Festival in Scranton, we had to take it out on the road this summer," Nelson said a statement. - Billboard, 4/11/17...... Talking to the podcast Thunder Underground on Apr. 13, Gene Simmons of Kiss slammed free streaming sites for "killing" the music business by taking money away from aspiring musicians. "Good luck to 'em. I am not a supporter," Simmons quipped of such sites Spotify. "If you wanna earn a living, you can't get the music out there. So you're living in your mother's basement, you have to have a day job and the kids get your music for free. And the people that killed all the new bands are the fans themselves. It wasn't corporate America, it wasn't aliens from space. The people that killed the music they love are the people who love the music." Simmons, 67, also doesn't agree with the idea of fans paying however much they like for music, a scheme tested out by such bands as Radiohead. "It doesn't work. Charge people. Make them pay," he stated. "Make a cross, draw a line in the sand. This is commerce, and that's charity." - WENN.com, 4/14/17...... Fleetwood Mac members Christine McVie and Lindsey Buckingham have shared a track with Spotify users called "In My World" from their upcoming collaborative LP Lindsey Buckingham/Christine McVie, an album of duets that will be released on June 9 via Atlantic. Buckingham and McVie will also embark on a short North American tour behind the new album this summer, beginning on June 21 in Atlanta. They'll also play Nashville, Raleigh, Vienna, Va., Boston, Philadelphia, Chicago, Toronto, Woodinville, Wash., Murphys, Calif., Las Vegas and Phoenix before wrapping on July 27 in Denver. - NME, 4/14/17...... Iggy Pop will release a new song called "Asshole Blues" as part of the Jacuzzi Boys' Mag Mag label's flexi disc series on Apr. 21. "I wrote a blues song about an asshole who's out to get me. It's full of negative energy. Listen at you own risk. It's fun to play the blues," Pop told Rolling Stone magazine. The track is a stripped-back song, with Pop singing over a simple acoustic guitar. The rest of the artists set to appear on the flexi disc series are yet to be announced. - NME, 4/14/17......

Guitarist J. Geils, the longtime leader of the J. Geils Band, was found dead in his Groton, Mass., home on Apr. 11. He was 71. Geils was found unresponsive and pronounced dead at the scene, and police say a preliminary investigation indicates that he died of natural causes. Born John Warren Geils, Jr. on Feb. 20, 1946, in New York City, Geils formed The J. Geils Band in Boston in 1967 with Danny Klein, Magic Dick Salwitz, Stephen Jo Bladd and Peter Wolf (later Seth Justman joined) while studying mechanical engineering at Worcester Polytechnic Institute. The J. Geils Band released 11 studio albums before breaking up in 1985, and the group would reunite on and off over the years following. The J. Geils Band had 17 songs on the Billboard Hot 100 chart, including 10 top 40-charting hits. The band's biggest single, "Centerfold," spent six weeks at No. 1 and "Freeze-Frame" peaked at No. 4. Their other charting singles include "Love Stinks" (No. 38), "Give It To Me" (No. 30), "Must of Got Lost" (No. 12) and "I Do" (No. 24). They also had 15 charting albums on the Billboard Hot 200 LP chart, including 1972's Full House "Live," a million-seller, and the No. 1 set Freeze-Frame, which spent four weeks atop the list in 1982 and finished at No. 5 on Billboard's year-end Top Pop Albums chart (while "Centerfold" was the year's No. 5 Top Pop Single). In 2012, the J. Geils Band toured without Geils' involvement, leading the Geils to file an unsuccessful lawsuit against group members Salwitz, Klein, Wolf and Justman over use of the band's name for a tour without him. Geils left the band permanently following this incident. The J. Geils Band, sans Geils and with Duke Levine and Kevin Barry on guitar, continued touring despite the legalities. No details on a settlement have ever been revealed. - Billboard, 4/11/17...... Bassist Banner Thomas, a member of Molly Hatchet's lineup during the band's earliest and most commercially successful years as a recording act, died in Jacksonville, Fla., on Apr. 10. He was 63. Thomas also co-wrote a number of Molly Hatchet songs -- including the group's signature hit, the title track to 1979's Flirtin' With Disaster LP. After leaving Molly Hatchet in 1983, Thomas remained in the Jacksonville area, where he went on to co-found the group Big Engine, moving in and out of that band's lineup at various points over the years. - 1/13/17...... Bob Wooten, a longtime guitarist in Johnny Cash's band for 30 years in his egendary backing band The Tennessee Three, died on Apr. 9 in Tennessee. He was 75. Wooten, who often worked as a double for Cash in television shows and movies, became Cash's brother in law when he married Anita Carter. After Cash's death, Wootton devoted much of his time to keeping the memory of Johnny Cash alive. He is also a member of the Rockabilly Hall of Fame. - 4/13/17....... Actor Peter Hansen, best known for his long run as lawyer and volunteer addiction counselor Lee Baldwin on the ABC soap opera General Hospital, died on Apr. 9 in Santa Clarita, Calif. He was 95. Mr. Hansen's first run on General Hospital spanned from 1965-1976, followed by a second between 1977 and 1986. He re-joined the show briefly in 1990, and then again from 1992-2004. His work won him a Daytime Emmy for best supporting actor in 1979. - Variety.com, 4/11/17.
Tuesday, April 11, 2017
Some of the biggest Classic Rock stars of the '70s including Don Henley of the Eagles, Roger Daltrey of The Who, Santana, Steve Miller Band, Bad Company, Foreigner, REO Speedwagon, Cheap Trick and Pat Benatar will headline a "Rock Getaway" festival in Mexico this fall at the Hard Rock Hotel Riviera Maya. Set for Oct. 26-Nov. 5, the event is modeled after the successful 2016 Desert Trip festival in California and is offering attendees "stunning tropical views, a private white sand beach, and exclusive saltwater snorkeling areas." Fans can choose from three packages, including 4-, 7- and 11-day options, and all three include accommodations at the all-inclusive Hard Rock Hotel or Unico Resort and admission to all concerts. Concerts will take place on oceanfront stages and be accompanied by pool parties, after partiers and late night jam sessions. - Billboard, 4/10/17......

Gene Simmons of Kiss made an impromptu, tearful speech at the funeral of rock 'n' roll legend Chuck Berry at The Pageant club, where Berry often performed, in the musician's hometown of St. Louis, Mo., on Apr. 9. After spending most of the service at the back of the concert hall, Simmons was urged to speak and, with his voice breaking confessing that there were "real tears" behind his dark sunglasses, commended Berry for "(breaking) down the barriers, made all kinds of peoples' hearts and minds open up to the idea that we all belong to the same people." Simmons admitted that he had never had the opportunity to meet Berry in life, but felt he could not let the day go by without "coming here and honouring him," before going on to add that, without Berry, "I wouldn't be here." Simmons later posted on Facebook that "the open casket was on view, but I couldn't bear looking. It would break my heart." Letters from Paul McCartney and Bill Clinton were also read during the event. Fans began gathering before dawn to pay their respects during the four-hour public viewing for Berry, who lay in an open casket with his cherry red Gibson ES-335 electric guitar bolted to the inside of its lid. Flower arrangements were displayed in the room, including one in the shape of a guitar sent by the Rolling Stones. A private memorial service took place after the public viewing, with only Berry's friends and family permitted entry. Berry, who won a Grammy Lifetime Achievement award in 1984 and was inducted into the Rock and Roll Hall Of Fame in 1986, passed away on the afternoon of Mar. 18 after being found unresponsive in his Missouri home. His first single, "Maybellene," was one of the first songs to be classified as a rock 'n' roll hit. - New Musical Express/AP, 4/10/17...... Daryl's House, the upstate New York eatery owned by Daryl Hall of Hall & Oates, is suing the village of Pawling, N.Y., over a dispute involving the venue, which features live music. Lawyers for Hall are seeking $3.2 million in compensation and claim the town illegally held up his plans to expand the venue to include an outdoor amphitheater, in an effort to force him to reduce capacity at the club. Hall says that if he has to do that, he'll be forced to close the venue, which has hosted acts from Todd Rundgren to Sharon Jones and the Dap Kings. Residents of Pawling claim Daryl's House threatens to disrupt the area's beloved peace and quiet. - PageSix.com, 4/6/17......

The Rock and Roll Hall of Fame inducted its Class of 2017 on Apr. 7 at Brooklyn's Barclays Center, with Electric Light Orchestra, Journey, Yes, Joan Baez, Pearl Jam and Tupac Shakur entering the Cleveland-based Hall and Museum's ranks. ELO took charge of an homage to recently deceased rock pioneer Chuck Berry, delivering their cheeky cover of Berry's "Roll Over Beethoven." ELO was inducted by Dhani Harrison, whose late father George Harrison was a close friend and Traveling Wilburys bandmate of ELO frontman Jeff Lynne's. Not surprisingly, Joan Baez was the sharpest of the Rock Hall inductees, singing about deportees and talking social activism, and joked that a good portion of the audience probably "don't know who I am." After Rush's Geddy Lee helped "right a wrong" by inducting Yes into the Rock and Roll Hall of Fame, Lee joined his prog-rock heroes onstage for a crushingly loud run-through of "Roundabout. To the dismay of Journey fans, classic vocalist Steve Perry didn't reunite with his bandmates for their performance, but Perry did offer up a touching speech that included a nod to his high school R&B band, and the "magic fingers" of Journey guitarist Neal Schon. Journey played what has become their signature tune, "Don't Stop Believin'," to a wildly enthusiastic audience. As per tradition, the night was closed with an all-star jam, this time a cover of Neil Young's "Rockin' in the Free World." Also during the ceremony, disco pioneer and super producer Nile Rodgers received the Award for Musical Excellence. The show was taped and will air on HBO on Apr. 29. - Billboard, 4/8/17...... Diana Ross will open the 2017 Essence Festival in New Orleans on June 30. Other headliners at the three-night event include Mary J. Blige and Chance the Rapper. - Billboard, 4/6/17...... Iggy Pop will be among the headliners at the fourth annual Project Pabst festival, set for Portland, Ore., on Aug. 26-27. The lineup also includes Beck, Spoon and Father John Misty. - Billboard, 4/5/17...... Several jazz luminaries including Herbie Hancock, Esperanza Spalding and Cassandra Wilson will take part in the sixth annual International Jazz Festival in Havana, Cuba, on Apr. 30. Previous host cities for the event, which is coordinated by UNESCO and the Washington, D.C.-based Thelonious Monk Institute of Jazz, have included Osaka, Paris, Istanbul and Washington, D.C. - Billboard, 4/10/17......
Rush will be honored with the Allan Slaight Humanitarian Spirit Award for the Canadian power trio's social activism and support of humanitarian causes during the annual Canadian Music & Broadcast Industry Awards gala dinner in Toronto on Apr. 20, an event during Canadian Music Week. "They're giving us an award for doing what everyone should do," says Rush bassist/vocalist Geddy Lee. "It should be a part of everyone's upbringing and routine of life: You share when you've been blessed with good fortune. The world needs a lot of work, and there are not enough workers. We try to help where we can." Beginning with its 2010 Time Machine Tour, Rush has donated $1 from every concert ticket to various organizations, including Doctors Without Borders. They also contributed $100,000 to Hurricane Katrina relief in 2008. - Billboard, 4/10/17...... The estate of renowned pop artist Andy Warhol filed a lawsuit in New York federal court on Apr. 7 against a photographer who is claiming that Warhol copied her photo of Prince. In 1984, Warhol painted a series of portraits of Prince and, according to the suit, he "drew inspiration from and transformed a publicity photograph" of the artist that was in circulation at the time. Now, three decades later, the estate claims photographer Lynn Goldsmith is complaining that the works, a sample from which is below, violate her copyright in the original 1981 photo. In a pre-emptive move, Warhol's estate is seeking a declaration that the Prince series does not infringe on Goldsmith's work, that the works in the series are transformative and protected by fair use and that any potential copyright claims are barred by the statute of limitations and the doctrine of laches. Meanwhile, a recent New York Times report says that many open questions remain about the 57-year-old musician's death on Apr. 21, 2016. Investigators still don't know how Prince came into possession of the powerful opioid fentanyl, which has been the cause of a rash of overdoses and death over the past few years. If Prince's fentanyl came from the black market -- which appears to be the case -- it will be difficult, if not impossible to track down the source without a paper trail. The Times report says that given the series of dead ends investigators have encountered so far, it's possible the true story of Prince's death may never be known. Prince's ex-wife, Mayte Garcia, has released a new memoir covering her 11 years with Prince, but says it's "no 'tell-all'." Garcia's The Most Beautiful Girl in the World takes its name from a Prince song he wrote about her. - The Hollywood Reporter/Billboard/AP, 4/7/17......

Late country singer Jerry Reed, "The Gambler" songwriter Don Schlitz, and current country sensation Alan Jackson will be inducted into the Country Music Hall of Fame later in 2017, it was announced on Apr. 5. Reed, who died in 2008 at age 71, released a string of country/pop hits including Grammy-winning "When You're Hot, You're Hot" and "Amos Moses." After regularly appearing on Glen Campbell's TV show, he started a successful career in Hollywood. He starred opposite Burt Reynolds in the Smokey and the Bandit films and appeared in Adam Sandler's The Waterboy. - AP, 4/6/17...... Stevie Wonder will be presented with the inaugural Key of Life Award, named in his honor, at ASCAP's "I Create Music" Expo, set for Apr. 13-15 at the Loews Hollywood Hotel in Los Angeles. The Key of Life Award, which recognizes songwriters who demonstrate their commitment to the art form, will be accepted by Wonder during his keynote interview, which will close the event. - Billboard, 4/10/17...... A trailer featuring Led Zepplin's "Immigrant Song" for the upcoming Marvel movie Thor: Ragnarok was released on Apr. 10. Thor: Ragnarok stars Cate Blanchett and is the third movie in the Thor franchise. - Billboard, 4/10/17...... Carole King's 1971 mega-selling album Tapestry has just had its record for the most weeks on the Billboard Hot 200 album chart by a woman broken by Adele's second album 21. The 2011 21 LP has notched its 319th week on the roundup, beating Tapestry's 318 weeks. - Jezebel.com, 4/7/17...... A new study from the website McGamez.com has found the most expensive vinyl records on the market today include the Sex Pistols' "God Save the Queen" ($10,578), the Beatles' UK debut album Please Please Me ($8,323) and the Beatles' Introducing the Beatles ($7,573). The full list can be found on the MrGamez site. - Billboard, 4/6/17...... Two time Grammy-award nominated guitarist/vocalist Joe Bonamassa will launch his upcoming April 2017 UK Tour on Apr. 18 at Edinburgh Usher Hall. Bonamassa's other dates include two sold-out performances at Royal Albert Hall on Apr. 20 and 21, a sold-out show at the Blackpool Opera House on Apr. 22, and a date at the Sheffield Arena on Apr. 24. The tour follows hot on the heels of his critically acclaimed Salute to the British Blues Explosion tour that saw the American guitarist paying homage to the music of Jeff Beck, Eric Clapton and Jimmy Page. - Noble PR, 4/11/17......

Legendary comedian Don Rickles, the honorary Rat Pack member and celebrity roast guest whose career spanned six decades, passed away on the morning of Apr. 6 at his home in Los Angeles from kidney failure, his longtime publicist Paul Shefrin confirmed. He was 90. Sarcastically nicknamed "Mr. Warmth," Mr. Rickles had mock disdain for stars, major public figures and all those who paid to see him, tweaking TV audiences and Las Vegas showroom crowds with his acerbic brand of takedown comedy. Mr. Rickles honed his reputation in numerous appearances on The Dean Martin Celebrity Roasts that ran on NBC from the mid-1970s to the mid-80s. In the 1960s and 1970s, Johnny Carson provided Mr. Rickles a late-night stage by making him one of The Tonight Show's most-frequent guests. On one memorable moment in 1968, Mr. Rickles cozied up to a half-naked Carson during a sketch with two Japanese female masseuses and said, "I'm so lonely, Johnny!" Carson threw him in a bathtub. More recently, he was a regular guest on Late Show With David Letterman, in which the CBS host treated Mr. Rickles like royalty. Born Donald Jay Rickles in the New York borough of Queens on May 8, 1926, Mr. Rickles studied acting and graduated from the American Academy of Dramatic Arts. At age 32, Mr. Rickles landed a small part in Robert Wise's submarine drama Run Silent, Run Deep (1958), starring Clark Gable. Two years later, he was cast in The Rat Race with Tony Curtis and Debbie Reynolds. Both during his TV and Las Vegas nightclub entrances, Mr. Rickles would ome onstage accompanied by the old Spanish bullfight song "La Virgen de la Macarena," a subtle signal that someone was about to be metaphorically gored. His numerous TV guest appearances include episodes of The Twilight Zone, Wagon Train, Burke's Law, The Dick Van Dyke Show, The Beverly Hillbillies, Gomer Pyle, U.S.M.C., I Dream of Jeannie, I Spy, Get Smart (alongside his buddy, Don Adams), Rowan & Martin's Laugh-In, Sanford and Son, The Bernie Mac Show and Hot in Cleveland. He also appeared in his own series, NBC's CPO Sharkey, from 1976-78. He is survived by his wife of 52 years, Barbara Sklar, and their two children, Mindy and Larry. - Variety.com, 4/6/17......
David Peel, the anti-establishment New York street singer and political activist known for his songs about marijuana and John Lennon, died on Apr. 6 after suffering a massive heart attack on Mar. 31. He was 73. Peel, real name David Rosario, released his first two albums, The American Revolution and Have a Marijuana, on Elektra Records in 1968 and 1970, respectively. Peel met up with Lennon and Yoko Ono when they were being shown around Greenwich Village in 1972. He was signed to the Beatles' Apple Records label and recorded an album produced by Lennon and Ono called The Pope Smokes Dope that was released in 1972 and immediately caused controversy because of its title. Peel also made a guest appearance on the Lennon-produced, self-titled Elephant's Memory album for the band that backed Lennon. Two of his eclectic albums made the Billboard 200 albums chart: Have a Marijuana peaked at No. 186 in 1969, while The Pope Smokes Dope peaked at No 191 in 1972. His later solo albums included tributes to Lennon: John Lennon for President and John Lennon Forever, plus Bring Back The Beatles and Long Live The Grateful Dead. - Billboard, 4/7/17.
Thursday, April 6, 2017
In a new interview with People magazine, Barry Manilow opened up about his secret marriage to his manager Garry Kief in 2014 which forced him to come out as gay in 2015, but he has since remained quiet about his sexuality and marriage. Manilow, interviewed at his Palm Springs home, told the magazine that when the pair met in 1978, "I knew that this was it," adding, "I was one of the lucky ones. I was pretty lonely before that." Despite being in love with Kief, who serves as Manilow's manager and acts as President of Barry Manilow Productions, Manilow admitted that he was concerned about how fans would react upon finding out that he was gay. "I thought I would be disappointing them if they knew I was gay. So I never did anything," Manilow said. But the 73-year-old singer was pleased that the reaction was opposite: "When they found out that Garry and I were together, they were so happy. The reaction was so beautiful -- strangers commenting, 'Great for you!' I'm just so grateful for it." Manilow is promoting his upcoming LP of New York-centric songs, Manilow will release his latest studio album, This Is My Town: Songs of New York, which is due on Apr. 21. - Billboard/People, 4/5/17......
Bob Dylan finally accepted the Nobel Prize for literature in person during a private event in Stockholm, Sweden on Apr. 1. Wearing a black hoodie and brown boots, the rock legend accepted the award in an event with no media present that "went very well indeed" according to a member of the Swedish Academy. Dylan, the first songwriter to receive the Nobel Prize for literature, later headed to the Stockholm Waterfront venue where he performed live. Dylan was named the recipient of the award in 2016, but missed the official prize-giving ceremony in December due to "previous commitments," and Patti Smith performed at the event in his place. A condition of receiving the 8m kroner (£727,000) prize money that accompanies the honor is giving a lecture, and the singer has until June to deliver his speech or forfeit the money. It is expected that he will give a taped version of his planned talk in the next few months. - New Musical Express, 1/1/17...... The Beatles' Apple Corps. officially announced on Apr. 5 that the band's classic 1967 album Sgt Pepper's Lonely Hearts Club Band will be getting a special anniversary reissue on May 26 in several CD and vinyl packages to feature new audio mixes of the album and a special super deluxe six-disc set full of unreleased outtakes. Fans will be able to choose from four separate offerings, including a newly remixed single disc of the original album, a two-LP vinyl set with the album and a second disc of collected outtakes in the same order as the album and a two-disc CD version with a second disc of complete early takes from the album in the same sequence plus outtakes of "Penny Lane" and "Strawberry Fields Forever," the two-sided single released before the album. The six-CD deluxe set will be housed in a box and include the original remixed album, two discs of outtakes in chronological order of their first recording date and a CD of the original mono mixes of the album. "It's crazy to think that 50 years later we are looking back on this project with such fondness and a little bit of amazement at how four guys, a great producer and his engineers could make such a lasting piece of art," says Paul McCartney in the introduction to the book in the deluxe set. The album won four Grammy Awards, including Album of the Year and was selected in 2003 by the Library of Congress for its National Recording Registry as "culturally, historically or aesthetically significant." Additionally, for Record Store Day on Apr. 22, the Beatles said today they will release a limited edition vinyl single of "Penny Lane" and "Strawberry Fields Forever." - Billboard/NME, 4/5/17......
In other Beatles news, George Harrison's widow Olivia Harrison and their son Dhani Harrison recently hosted a 74th birthday tribute to George at Los Angeles' Subliminal Gallery. The event also marked the launch of a new "extended edition" of Harrison's 1980 classic memoir I Me Mine with new lyrics, writings and photos, which was published on Feb. 21, as well as a new 13-album Harrison vinyl box set, The Vinyl Collection. "The book is as complete as we could make it," Olivia says. "I've been trying to do it for three or four years." Olivia added that she recently discovered a lost George song called "Hey Ringo" in a piano bench in an envelope. "They think it was from around 1970 or 1971. "I'm going to get it framed and give it to him because it's really sweet... Ringo was totally surprised and really happy. What a gift to have all these years later." - Billboard, 4/3/17...... Penning a tribute to late rock 'n' roll pioneer Chuck Berry for Rolling Stone magazine, Keith Richards recalled an incident when Berry punched him in the eye after Richards, "out of professional interest," took Berry's guitar out of its case and began playing it in the dressing room after a New York Berry concert. "Chuck walked in and gave me this wallop to the frickin' left eye," Richards said. "But I realized I was in the wrong. If I walked into my dressing room and saw somebody fiddling with my ax, it would be perfectly all right to sock 'em, you know? I just got caught." Richards also described the late musician as "the granddaddy of us all" and "incredibly versatile." - NME/Rolling Stone, 4/3/17...... A rep for the Rock and Roll Hall of Fame announced on Apr. 5 that David Letterman will be filling in for Neil Young when Pearl Jam is inducted into the Rock Hall on Apr. 7 during a ceremony at Barclays Center in Brooklyn. The statement said that "an illness" prevented Young from inducting the iconic alternative band, and that the retired The Late Show host, on whose show Pearl Jam performed seven times, would be handling the duties instead. The RRHOF induction ceremony will be taped and broadcast on cable channel HBO Apr. 29 at 8 p.m. ET/PT. A special exhibit dedicated to the 2017 class will open at the Rock Hall in Cleveland Mar. 31. - RollingStone.com, 4/5/17......
Former Talking Heads frontman David Byrne attended a rally at New York's City Hall on Apr. 3 to protest Pres. Donald Trump's proposed elimination of publicly funded arts organizations like the National Endowment for the Arts, the National Endowment for the Humanities, and the Corporation for Public Broadcasting. "This is a political move -- it really doesn't amount to much money... it's a tiny part of the federal budget," Byrne has posted on his website. "The amount of federal funding is $741 million, which sounds like a lot, but is less than one-tenth of 1 percent of the United States' annual federal spending..." The musician also noted a recent study finding that non-profit arts generate $135.2 billion in economic activity in the US. "Why in the world would one want to walk away from such an incredible investment?," he asked. - Billboard/Stereogum, 4/4/17...... Nancy Wilson of Heart says her new side project Roadcase Royale is a "really cool new band for me." "With Liv Warfield at the front and center, there's a whole different rock power that is refreshingly different than Heart; It's still got the rock ethic but there's a flavor of the R&B that comes through Liv, the way she sings, and her power's just flattening," Nancy says. "She wanted to rock and I love the R&B world -- we said, 'We should get together,' and with most people, that never happens. But we followed up on it and it's really exciting." Roadcase Royale is also considering touring this summer -- including possible opening slots on major tours -- with a repertoire that will also include Heart favorites and at least one Prince song. Wilson is also looking forward to her first ever Rock and Roll Fantasy Camp gig during the June 29-July 2 session in Hollywood. "I'll be there to advise people to be careful with their aspirations and just help them have some fun with it," she says. - Billboard, 4/4/17...... Speaking with the BBC after being named as "Record Store Day Legend" ahead of this year's Record Store Day on Apr. 22, Elton John insisted that vinyl "sounds better" than CDs and streaming. "It does sound better. I know people say it doesn't, but it does," said Sir Elton, adding: "I've been around long enough to know. I've been in so many studios, I've made so many records. It just sounds better." To coincide with the 10th Record Store Day, John will release a new vinyl version of his 17-11-10 live album. "It's probably one of the best live albums of all time. I'm never one to say good things about myself, but it is pretty fabulous," he said. - New Musical Express, 4/6/17......
Memorabilia dealer Moments in Time has just put up for sale a Bruce Springsteen collection of 300 items, including original lyrics, clothing, guitars, and more. Billed as the "Ultimate Springsteen Collection," the seller of the memorabilia accumulated the goods over an 11-year period of time that began after he first purchased the 1957 Chevy Bel Air Convertible in which Springsteen wrote "Born to Run" (which is not included in the sale). He then began collecting fervently, building his own personal museum of The Boss items and contributing pieces to exhibits at the Rock and Roll Hall of Fame. Some of the items included in this set for sale are Springsteen's 4F card excusing him from service in the Vietnam War, different drafts of "Born to Run" lyrics, and the original flannel shirt Springsteen wore on the cover of his The River album. "It's extraordinary that one person could assemble such a truly unbelievable collection," said Gary Zimet of Moments in Time. The price for all the items is fixed at $7.5 million, but Zimet said he would consider selling pieces individually. - Billboard, 4/3/17...... Michael Jackson's eldest son Prince Jackson has reportedly paid tribute to his late dad with an impressive tattoo adorning the lower half of his leg. The tattoo depicts Michael -- who passed away in 2009, at the age of 50 -- in one of his signature dance poses, legs crossed and hands (one wearing his white glove) high in the air. Jackson's daughter Paris Jackson also has tattoos inspired by her father, including his Dangerous artwork, as well as "Queen of My Heart" inked in her father's handwriting. - Billboard, 4/1/17...... Lonnie Brooks, a Chicago blues man known for his intense guitar solos and raspy but strong voice, died on Apr. 1 at age 83. Mr. Brooks' relationship with his adopted hometown was cemented by his hit recording of Robert Johnson's "Sweet Home Chicago." He recorded a number of albums for Chicago-based Alligator Records' "Living Chicago Blues" series including classics such as "Bayou Lightning," "Hot Shot," and "Lone Star Shootout." He also appeared in Dan Aykroyd's film Blues Brothers 2000. Chicago Mayor Rahm Emanuel described Mr. Brooks as a blues legend "with a towering talent and soulful style that won him legions of fans across the country and around the world." - AP, 4/3/17.
Saturday, April 1, 2017
More than 1,000 pieces from Bob Dylan's one-secret 6,000-piece archive were made available to scholars at the Gilcrease Museum's Helmerich Center for American Research in Tulsa, Okla., on Mar. 29. The pieces include thousands of hours of studio sessions, film reels and caches of unpublished lyrics that span Dylan's six-decade career. The opening of the center, which also houses a collection devoted to major Dylan influence Woody Guthrie, comes a year after the George Kaiser Family Foundation and the University of Tulsa acquired the collection for an estimated $15 million to $20 million. The public will get a glimpse of some of the material when the Bob Dylan Center opens in downtown Tulsa's Brady Arts District in about two years. In other Dylan news, it was announced on Mar. 29 that Dylan will physically accept his Nobel Prize for Literature during the first weekend of April when he arrives in Sweden to perform at a pair of Stockholm dates. "The Swedish Academy is very much looking forward to the weekend and will show up at one of the performances. Please note that no Nobel Lecture will be held. The Academy has reason to believe that a taped version will be sent at a later point," Swedish Academy secretary Sara Danius wrote. She added that only Dylan and members of the Academy will attend, "all according to Dylan's wishes." In December, Dylan informally accepted the award, submitting a speech assuring that he was "honored to be receiving such a prestigious prize" and that for him to "join the names on such a list [of Nobel Prize recipients] is truly beyond words." - The Hollywood Reporter/Billboard, 3/29/17......

With the 2017 Rock and Roll Hall of Fame ceremony set for Apr. 7 at Barclays Center in Brooklyn, Journey keyboardist Jonathan Cain has told a Dayton, Oh. newspaper that Journey vocalist Steve Perry will attend the gala as Journey is inducted into the rock hall, however it's doubtful that he will perform with the band. "That's all I know, unless something changes," Cain said. Instead, Cain said replacement lead vocalist Arnel Pineda will "represent very well, like he always does" during Journey's performance. - Billboard/Stereogum.com, 3/31/17...... Barry Manilow has been tapped to receive the prestigious BMI Icon Award during the upcoming 65th annual BMI Pop Awards at the Beverly Wilshire Hotel in Beverly Hills, Calif., on May 9. "Barry Manilow is a visionary whose exceptional body of work has shaped the course of popular music for over five decades," said BMI exec Barbara Cane in a statement. Previous BMI Icon Award honorees include Sting, Stevie Nicks, Paul Simon, Carole King, John Fogerty, Kris Kristofferson, Willie Nelson, Brian Wilson and Dolly Parton, among others. Manilow will release his latest studio album, This Is My Town: Songs of New York, on Apr. 21. - Billboard, 3/31/17...... Aerosmith is set to perform at the final night of the NCAA March Madness basketball tournament on Apr. 2 in Phoenix, Ariz. The three days of music coinciding with college basketball's Final Four will also include Keith Urban, The Chainsmokers, Macklemore & Ryan Lewis , leading up to Aerosmith's set. Aerosmith guitarist Joe Perry says he and bandmates Steven Tyler, Brad Whitford, Tom Hamilton and Joey Kramer will give fans a good taste of what to expect when Aerosmith sets out on its U.S. tour this summer, including some songs "that were last on our set list 10, 20 years ago." - Billboard, 3/30/17...... A New York City condo formerly owned by David Bowie and his wife Inman has been put on the market for $6.5 million. Bowie and Iman lived there from 1991 to 2002, when they sold the property for $1.7 million, leaving Bowie's Yamaha piano behind. Besides the piano, the 1877-square foot condo in Manhattan's Essex House boasts a limestone foyer, a walnut-paneled office, a newly renovated kitchen, and views overlooking Central Park. - Billboard/Forbes, 3/29/17...... The recording console used to record Pink Floyd's 1972 classic The Dark Side of the Moon sold at auction for $1,807,500 during a sale conducted by Bonhams Auction House on Mar. 28. The 40-channel EMI TG12345 MK IV was custom-built by EMI engineers for the legendary Abbey Road Studios, and according to the Bonhams, it has also been used by Paul McCartney and Wings, George Harrison, Ringo Starr, Kate Bush and the Cure. - Billboard, 3/28/17......

Joni Mitchell made a rare public appearance at Elton John's 70th birthday party at Los Angeles' The Hammer Museum on Mar. 25. Mitchell was pictured arriving in a wheelchair at the star-studded bash and appeared to be in good spirits, reportedly getting out of the chair to make the short walk to her waiting car when leaving Elton's party. Mitchell, 73, has rarely appeared in public since she was rushed to hospital after collapsing at her home in March, 2015, but is now reportedly well on the road to recovery. She also attended a star-studded pre-Grammys party in February. - WENN.com, 3/27/17...... Speaking of Elton John, it has been revealed that the rock icon is developing an animated version of "Joseph and the Amazing Technicolor Dreamcoat" with the musical's songwriters, Andrew Lloyd Webber and Tim Rice. STX Entertainment chairman Adam Fogelson announced the project on Mar. 28 at CinemaCon, the annual gathering of theater owners and exhibitors. The musical, which Rice and Webber created in the late 1960s, is based on the "coat of many colors" story from the Book of Genesis. - AP, 3/29/17...... It was announced on Mar. 29 that a public funeral for Chuck Berry will take place in his hometown of St. Louis on Apr. 9. Public viewing will run from 8 a.m. to 12 p.m. at The Pageant, a well-known concert venue down the street from the club Blueberry Hill, where Berry held a nearly two decade-long residency that ended in 2014. Joe Edwards, The Pageant's owner and longtime Berry friend, says that Berry will lie in repose in an open casket, giving fans their last glimpse of the music legend. The public viewing will be followed by a private service for the late songwriter's family and friends. Berry passed away at his home near St. Louis on Mar. 18 at age 90. - AP/Spin.com, 3/29/17...... Paul McCartney has responded to Sony/ATV's suggestion that he brought an "unripe" lawsuit seeking confirmation he'll reclaim rights to Beatles songs in 2018. In a letter to the judge on Mar. 29, McCartney's lawyer Michael Jacobs writes, "Delay would not simplify the parties' dispute, but it would prejudice McCartney. As long as Sony/ATV refuses to disavow any right to sue for breach of contract, McCartney has a cloud over the title to his works, which devalues his rights." McCartney sued Sony/ATV in January and looked for assurance that under 304(c) of the U.S. Copyright Act, he has the ability to grab back rights to works by serving a notice of termination. The legendary former Beatle expects to do so in 2018, but he's worried, due to a case involving a Sony affiliate over in the U.K. There, an English court ruled that Duran Duran's contractual promise to not transfer its interest in copyrights foreclosed the band's ability to terminate a grant of rights. The British justice believes it isn't necessary to heed an aspect of American copyright law that states that termination of a grant "may be effected notwithstanding any agreement to the contrary." - The Hollywood Reporter, 3/29/17...... After releasing his latest single, "I Saved a Bird Today," in early March, Peter Frampton has just released an acoustic video performance of the song shot in his studio, and a behind-the-scenes video where he explains the full story of how he saved a bird that flew into a window at his house in Nashville, Tenn. "This is how the song sounded as we were writing it," Frampton says. "So much fun to play and I love that's it a true story about caring and compassion, which we need more of today." Frampton kicked off a spring U.S. tour on Mar. 13 in Fort Lauderdale that will run through Apr. 12 in Rutland, Vermont. Three days later, he'll launch a co-headlining tour with fellow Classic Rock legend Steve Miller on June 15 in Holmdel, N.J., that will run through Aug. 13 in Murphy's, Calif. - Billboard, 3/29/17......

The Who's Roger Daltrey told the U.K. music site New Musical Express that even a "dead dog" could have beaten Hillary Clinton in the last U.S. presidential election. Daltrey said that Donald Trump "really didn't win" the election because Democrats "threw it away." Daltrey also said he's in favor of the U.K. leaving the European union, and when the dust settles from the Brexit move, "I think that it'll be seen that it's the right thing for this country to have done." Daltrey added that he'll "probably hand his Teenage Cancer Trust gigs over to Noel Gallegher" in a few years. 2017 marks the 17th anniversary of Teenage Cancer Trust gigs being held at London's Royal Albert Hall in aid of the charity. "I'd like to do 20 years and that'd be enough for me," Daltrey said "I'll probably hand it over to Noel or someone. One of the younger mob." The Teenage Cancer Trust's run of gigs include Paul Weller on Mar. 31, The Who (play Tommy) on Apr. 1, and the Pet Shop Boys on Apr. 2. - AP/NME, 3/30/17...... Speaking of Donald Trump, John Lydon (aka Johnny Rotten) of the Sex Pistols has defended the controversial U.S. president in a new interview with Virgin Radio, calling him, among other things, a "joy to behold" and a "possible friend." Lydon also said the media was "trying to smear the bloke as a racist, and that's completely not true." "America now has a new president and whether you like him or not you have to support him or you will destroy the country. You got to make things work," he said. - Spin.com, 3/28/17...... Recordings by such famous '70s acts as David Bowie, Don McLean, Talking Heads and the Eagles were added to the National Recording Registry of the Library of Congress on Mar. 29. Each year, the Librarian of Congress picks 25 titles that are "culturally, historically or aesthetically significant" and at least 10 years old. The 2017 additions include Bowie's The Rise and Fall of Ziggy Stardust and the Spiders from Mars, McLean's "American Pie," Talking Heads' Remain in Light, and the Eagles' Their Greatest Hits (1971-1975). Judy Collins' "Amazing Grace," Barbra Streisand's "People" and Wilson Pickett's "In the Midnight Hour" were also among the 25 recordings added. - Billboard, 3/29/17...... Donna Betts, the wife of former Allman Brothers Band guitarist Dickey Betts, was arrested after an altercation at her property in Sarasota County, Fla., on Mar. 28. Betts, 62, was accused of pointing her rifle at teenage members of the Sarasota Crew rowing team. Their practice facility at Bay Preserve sits adjacent to the Betts home. She was charged with 18 counts of aggravated assault with a firearm. According to the Sarasota County Sheriff's Office, Betts is alleged to have threatened the team's members and coaches. Footage captured on a phone supports the case, and the 911 caller claims she then threw her weapon into the water. A judge ordered the woman, who has a history of disputes between herself the rowing team, released on a $180,000 bond on the condition she did not use alcohol or drugs or access the backyard of her property. She has also been prohibited from possessing firearms. - New Musical Express, 3/30/17......

Sammy Hagar has recruited Mick Fleetwood, Dave Grohl and Bob Weir for the 2017 edition of his annual Acoustic-4-A-Cure Benefit, set for May 15 in San Francisco. Also performing will be Pat Benatar, ex-Eagles guitarist Don Felder, guitarists Vic Johnson and Steve Vai, and Sarah McLachlan. The all-star acoustic jam session hopes to raise $100,000 for pediatric cancer research at UCSF Benioff Children's Hospital. Hagar created the event three years ago with Metallica's James Hetfield after meeting Dr. Jean Nakamura, a physician and leading scientist searching for a cure to pediatric brain cancer. Hagar says Acoustic-4-A-Cure is inspired by Neil Young's annual Bridge School Benefit concert at the Shoreline Amphitheatre in Mountain View, Calif., as well as Hagar's support of charities in both California and Maui, where he lives part-time.- Billboard, 3/29/17...... Clem Curtis, the former lead vocalist of the 1960s soul group The Foundations, died on Mar. 27 of as yet undisclosed causes. He was 76. The Trinidad-born Curtis joined The Foundations in 1967, singing on the multi-racial soul group's breakout hit "Baby Now That I've Found You," which topped the singles charts in the U.K. and reached No. 17 on the Billboard Hot 100 in the States. Curtis fronted further Foundations singles in "Back on My Feet Again" (also a Hot 100 hit) and "Any Old Time (You're Lonely and Sad)" in 1968. He was no longer in the group, however, when the band released its biggest hit, "Build Me Up Buttercup," in 1968. Colin Young provided lead vocals for that song, which rose to No. 3 on the Billboard charts in America. Curtis would rejoin The Foundations in the mid-'70s, though by then, the group had fractured to the point where multiple members were leading their own iterations of the band. - Billboard, 3/28/17...... Screenwriter Allan Weiss, who worked on the scripts for six Elvis Presley movies including 1961's Blue Hawaii, 1962's Girls! Girls! Girls!, 1963's Fun in Acapulco, 1964's Roustabout, 1966's Paradise, Hawaiian Style and 1967's Easy Come, Easy Go died on Mar. 23 at a nursing facility in Mission Viejo, Calif. He was 90. Mr. Weiss, an associate of renowned producer Hal B. Wallis, once noted that to write a screenplay for an Elvis movie, "You had to make room for 12 songs, and they had to be integrated." He and Anthony Lawrence's script for Roustabout was nominated for a WGA award for best movie musical that year, losing out to Mary Poppins. Mr. Weiss received credit for just one other screenplay during his career -- for The Sons of Katie Elder (1965), the Henry Hathaway-directed film that starred John Wayne and Dean Martin. - The Hollywood Reporter, 3/27/17.
Monday, March 27, 2017
In an interview with BBC Radio 6 on Mar. 25, Paul McCartney revealed he's working on a new album with producer Greg Kurstin, who McCartney previously worked with for a song for an animated film. "I'm making a new album, which is great fun. I'm in the middle of that," Sir Paul said. "I'm working with a producer who I first worked with two years ago on a thing, a piece of music I'm doing for an animated film. And since then he went on to work with Beck and got best album of the year," he continued. "Then he went on to work with Adele. He just got song of the year, record of the year with Adele. And just got producer of the year. So my only worry is people are going to go, 'Uhhhhh, there's Paul going with the flavor of the month.' You know, I suppose you always think the worst of it. But he's a great guy. Greg is musical and he's great to work with."

McCartney, who has not scheduled a release date for the upcoming album, released a deluxe version of his 1989 solo album Flowers in the Dirt with previously unheard demos from the recording sessions with Elvis Costello on Mar. 24, and has announced plans to tour Japan in 2017. Macca also paid tribute to the late Chuck Berry, who was a major influence on the Beatles. "He came to one of our concerts when we were playing in St. Louis, which is his home town. And he came round backstage. It was great to meet him and just be able to tell him what a fan I was," he said. - Billboard, 3/26/17...... In other Beatles-related news, Pete Shotton, a childhood friend and early bandmate of John Lennon, died of a heart attack in Liverpool, England, on Mar. 24 at age 75. "My memories of the two of us go back so far that I barely remember a time when there was no John Lennon in my life," Shotton wrote in his 1983 autobiography In My Life. Shotton, who lived around the corner from John, says he approached Paul McCartney soon after he'd met Lennon about an idea to join the pre-Beatles group The Quarrymen, which then included both him and Lennon. "By the way, I've been talking to John about it and we thought maybe you'd like to join the group." He wrote that McCartney thought for a minute, then said, "Oh, all right," and took off on his bicycle to go home. Shotton also played a role in the creation of two Beatles songs: "Eleanor Rigby" and "I Am the Walrus." Shotton said he suggested the name "Father McKenzie" when McCartney was trying to come up with the name of a cleric for the song. It was also his idea, he says, to have Rigby die at the end of the song, a suggestion he writes was originally rejected by Lennon. Lennon later gave Shotton a job managing the Apple Botique, which lasted just over six months before closing in 1968, and the pair remained friends until Lennon's death in 1980. - Billboard, 3/24/17...... Barry Manilow has joined the lineup for the monthly "Concert for America: Stand Up, Sing Out!" series of charity concerts that raises money for human rights organizations. Manilow will perform at the Apr. 18 concert at New York's Town Hall, with proceeds benefiting the National Coalition Against Domestic Violence, Southern Poverty Law Center, National Immigration Law Center and the Sierra Club Foundation. The concert will also be streamed live on Facebook. - AP, 3/25/17...... Eric Clapton announced on Twitter on Mar. 24 that he was forced to postpone two two concerts scheduled for the last weekend in March at the Forum in Inglewood, Calif., due to a case of "severe bronchitis." The concerts will be rescheduled for the fall. Clapton was already scheduled to perform Sept. 15 and 16 at the Forum and these new concerts will be rescheduled around those gigs. The 71-year-old Clapton has only performed two shows so far in 2017 -- both at New York's Madison Square Garden in late March. - Billboard, 3/24/17......

As he reached his milestone age of 70 on Mar. 25, Elton John began curating the Song of the Day on Amazon.com's newly-launched premium on-demand streaming service Amazon Music Unlimited. Each day through March 30, Sir Elton will choose a new song by a different artist to be highlighted through song of the day; his first pick was Lana Del Rey's "Love," the singer's latest single which was released in February. "I'm excited to share some of my favorite songs and some new artists I'm really excited about with you over the course of the week," John said via introduction to the playlist. "Let's start it off with the new, gorgeous track from the one and only Lana Del Rey. I've been anxiously awaiting her new music and I wasn't disappointed when I heard the beauty and cinematic quality of this song." - Billboard, 3/24/17...... Cher has announced she's dropping out of a TV movie for the Lifetime network about the water crisis in Flint, Mich. Cher was set to portray a Flint resident whose family is impacted by the water crisis in the drama inspired by a Feb. 2016 cover story in Time magazine called "The Toxic Tap" by Josh Sanburn. Cher cited a "serious family issue" that prevented her from going on location for the April filming, but said "I'm so glad that Craig and Neil [the producers] plan to move ahead and I know that this Lifetime movie will be done beautifully." Cher won a Golden Globe nomination for her sole previous TV movie effort in 1996, HBO's If These Walls Could Talk, about three different women's experience with abortion. - The Hollywood Reporter, 3/24/17...... Recently deceased rock 'n' roll legend Chuck Berry is on track to score his highest charting album on the Billboard Hot 200 LP rundown in more than 40 years with his greatest hits album The Definitive Collection, which could debut somewhere inside the chart's top 50. In 1972, Berry's The London Chuck Berry Sessions, which featured his No. 1 novelty track "My Ding-a-Ling," peaked at No. 8 on the Hot 200. - Billboard, 3/24/17...... A luxury timepiece from Swiss watchmaker Raymond Weil has unveiled its "David Bowie Freelancer," a watch coming later in 2017 that "celebrates the legendary icon's musicality, style and unmatched innovation." To mark what would have been Bowie's 70th birthday, the watch features an Aladdin Sane lightning bolt on its face and Terry O'Neill's iconic 1974 portrait of the late star is on its case-back. The watch was created in collaboration with the David Bowie Estate and announced via the singer's social media channels. Just 3,000 of the watches have been manufactured and numbered for release later in the year. In other Bowie news, a crowd-funding campaign that was launched in February to raise £900,000 to erect the "ZiggyZag" sculpture near Bowie's birthplace in Brixton, South London has failed to reach its goal. Around 700 fans were only able to raise just around £50,000 of the total amount and none of the funds will be taken, however organizers say they hope to create an alternate "appropriate piece of public art." - Billboard, 3/23/17......
In a rare interview posted on his official website to promote his new album Triplicate, Bob Dylan told interviewer Bill Flanagan that he enjoys recent releases by such artists as Iggy Pop, Imelda May and the Stereophonics. Dylan continued: "I like Willie Nelson and Norah Jones' album with Wynton Marsalis, the Ray Charles tribute record. I liked Amy Winehouse's last record." In other Dylan-related news, photographer Don Hunstein, who is best remembered for shooting the iconic photograph for Dylan's 1963 Freewheelin' Bob Dylan album, has passed away at age 88. The photograph features Dylan and his girlfriend, Suze Rotolo, walking down a West Village street on a freezing February afternoon. Mr. Hunstein, an in-house photographer for Columbia Records in the 1950s and 1960s, also produced covers for Miles Davis' Nefertiti, Thelonious Monk's Monk's Dream, and Dylan's 1962 self-titled solo LP. - New Musical Express, 3/23/17...... Over 1,000 fans of Carrie Fisher and Debbie Reynolds attended a joint memorial honoring the two late actresses at Forest Lawn Cemetery in Los Angeles on Mar. 25. There were more than a few fans present who payed tribute to Fisher's most famous role, as Princess Leia in 1977's Star Wars, including several young girls wearing their hair in Leia's iconic "cinnamon bun" style. "We grew up with the Star Wars movies and Carrie Fisher and we just love her so much," said fan Clarice Diers. "We were devastated. We were in Texas when we found out, so we found out about this. We just wanted to show up and show our support. We just loved them." During the ceremony, the Gay Men's Chorus sang a stirring rendition of "True Colors" while clips of both Debbie and Carrie played, that moved many in the audience to tears. - The Hollywood Reporter, 3/26/17......
John "Sib" Hashian, the drummer in the classic '70s lineup of Boston, died after collapsing onstage during a concert performance on the Legends of Rock Cruise on Mar. 22. He was 67. The L.O.R. Cruise began on Mar. 18 in Florida and had stops in several places including Puerto Rico and the Bahamas. Hashian, who donned an epic afro hairdo in the early days of his career, played on Boston's first two hit records, their self-titled debut album in 1976, featuring the hit song "More Than a Feeling," and the 1978 followup, Don't Look Back. Boston, comprised of Hashian, Tom Scholz, Brad Delp, Barry Goudreau and Fran Sheehan, had one of the most successful debut records in history, selling over 17 million copies, with the singles "Long Time" and "Peace of Mind." Sib Hashian's daughter, Lauren, has a daughter with actor Dwayne Johnson, and he is also survived by his wife Suzanne. A cause of death had not yet been determined. - AP, 3/23/17...... Actress Lola Albright, perhaps best known for playing glamorous nightclub singer Edie Hart opposite Craig Stevens in the 1958-1961 NBC television series Peter Gunn, died on Mar. 23 in Toluca Lake, Calif. She was 92. A native of Akron, Oh., Ms. Albright was a receptionist for Akron radio station WAKR before moving to Hollywood. In 1959, she was nominated for an Emmy for her work in Peter Gunn. - Ohio.com, 3/24/17.
Wednesday, March 22, 2017
It appears that rock 'n' roll legend Chuck Berry died of natural causes at age 90 on Mar. 18, and no autopsy is planned. The singer/songwriter/guitarist's final album, CHUCK, will be released on June 16 on CD as well as vinyl via Nashville-based Dualtone Music, and his family said details about the album will be forthcoming soon. "Working to prepare the release of this record in recent months and in fact over the last several years brought Chuck a great sense of joy and satisfaction," they wrote in a Facebook post on Mar. 20. Meanwhile, it has been estimated that the business-savvy rock icon left behind an estate estimated to be around $50 million. Industry observers say the estate's share of publishing rights to songs controlled by the late rocker's Isalee Music Publishing Company could be worth more than $13 million alone, and Berry's recording-artist royalties could amount to $500,000 per year. Berry wrote about 200 songs during his career, and his estate will now own about half of them outright, albeit mostly ones he wrote after his commercial peak. Universal Music Group, which owns the Chess catalog, controls Berry's most valuable recordings; BMG holds what's left. The publishing rights to those songs could generate about $360,000 per year in royalties, and publishing income from his songs could amount to $1.1 million annually. Should the estate sell Berry's publishing rights, such catalogs are generally priced at about 12 times annual revenue, which in this case would be $13.5 million. - Billboard, 3/20/17......

The CBS TV network announced on Mar. 21 that it will air a Grammy tribute to the Saturday Night Fever soundtrack, Stayin' Alive: A Grammy Salute to the Music of the Bee Gees, on Apr. 16. Barry Gibb, the Bee Gees' co-founder and last surviving member, will make an appearance and perform classic hits from the Saturday Night Fever album for the event, which will focus on improving music life and culture through the Bee Gees' legacy. Among the other artists scheduled to perform are Stevie Wonder, Celine Dion, Nick Jonas, Keith Urban, John Legend, Little Big Town and Ed Sheeran. John Travolta, who had the lead role in Saturday Night Fever, That '70s Show's Wilmer Valderrama, and Cynthia Erivo, will also be honoring the Bee Gees and the film. - Billboard, 3/21/17...... The Beatles' hometown of Liverpool, England announced on Mar. 22 that it is preparing to celebrate the half-centenary of the band's seminal 1967 Sgt. Pepper's Lonely Hearts Club Band album. Liverpool authorities have commissioned 13 artists to create works based on the album's 13 tracks, including choreographer Mark Morris' dance tribute to the title song, cabaret artist Meow Meow's "outlandish procession" based on "Lovely Rita" and a mural by U.S. artist Judy Chicago inspired by "Fixing a Hole." There will also be a singalong by 64 choirs of the jaunty "When I'm Sixty-Four." The works will have their world premieres at venues across Liverpool between May 25 and June 16. On June 1 -- the anniversary of the album's release -- the city will host a fireworks extravaganza by French pyrotechnic artist Christophe Berthonneau. - AP, 3/22/17...... Prog-rockers Kansas have announced they plan to carry on their 40th anniversary tour of their breakthrough 1976 Leftoverture album into its 41st year, with 32 U.S. dates planned for late summer through late fall, beginning on Aug. 25 in Shreveport, La. The second leg of the Leftoverture tour, which begins on Mar. 24 in Salina, Kan., includes an Oct. 6 date in Topeka, Kan., where the band was formed, and its final show will be on Dec. 9 in The Villages, Fla. The Leftoverture anniversary tour, which began in 2016, coincided with the release of The Prelude Implicit, Kansas' first new studio album in 16 years. Released during October of 1976, Kansas' Leftoverture was a Top 5, five-times platinum smash that included the band's most famous hit, "Carry On Wayward Son." Kansas' future plans include recording a new studio album in 2018 and another full-album tour, this time playing 1977's Point of Know Return, the quadruple-platinum follow-up to Leftoverture. - Billboard, 3/22/17...... In other prog-rock news, Brian May of Queen has unveiled a special new edition of the famous board game Monopoly based around Queen. May recently images of the game on Instagram and Twitter, which is emblazoned with a classic live photo of Queen, while the plot of the game has changed from amassing property to following the successful career of the band -- from their very first gig at Imperial College in 1970 to their last show with Freddie Mercury at Knebworth in 1986. The Queen Monopoly game will drop in May, and Queen are also preparing to go on tour in 2017 with Adam Lambert handling vocal duties. - NME, 3/21/17......
Todd Rundgren announced on Mar. 21 that he'll release a new studio album, White Knight, on May 12 via Cleopatra Records, and mount a new tour behind it beginning in April. The track list of White Knight is notable for the preponderance of guest stars involved, which run the gamut from peers of Rundgren's original '70s and '80s heydey (including Daryl Hall of Hall & Oates, Joe Walsh of the Eagles and Donald Fagen of Steely Dan), to luminaries of more modern art-pop, including Trent Reznor, Dam-Funk and Atticus Ross, and even Rundgren's own son Rebop. Rundgren has also shared the first advance track from the upcoming set, "That Could Have Been Me," which features Robyn. Rundgren kicks off a 12-city U.S. tour behind White Knight on Apr. 29 in St. Louis, wrapping on May 27 in St. Petersburg, Fla. On June 10, he'll be among the headliners at the 35th Syracuse Jazz Festival in Syracuse, NY. - Billboard, 3/21/17...... With the health of Britain's Queen Elizabeth II apparently in rapid decline, Sex Pistols frontman John Lydon (a.k.a. Johnny Rotten) says that he will miss the Queen after she dies and that he doesn't want his band's famous "God Save The Queen" to be played to mark her passing. Political anthem "God Save The Queen" was released in 1977 and features the lyrics: "God save the queen, she ain't no human being/There is no future in England's dreaming." It was released by the punk band during the week of Queen Elizabeth II's Silver Jubilee. "[The song is] about a political situation and the demand for obedience to a monarchy I don't believe in," Lydon recently said in another interview, adding: "[The Queen is] a human being and I will sorely miss her as a human being on planet Earth It's not her fault she was born into a gilded cage. Long may she live." - New Musical Express, 3/21/17...... Lawyers representing the late '60s/early '70s band Spirit have filed an appeal with a US federal court to argue against the June 2016 verdict that sided with Led Zeppelin in the "Stairway To Heaven" plagiarism case. The 90-page brief filed the third week in March at the US court of appeals for the ninth circuit, argues a series of "erroneous" jury instructions were to blame for the verdict. At the center of the 2016 case was the accusation that Jimmy Page, when writing the intro to "Stairway To Heaven," ripped off Spirit's instrumental "Taurus," which predates the British band's 1971 signature hit. It was ruled in the 2016 case that the two songs were not "substantially similar" although the new appeal argues that the reason the jury did not hear similarities was because they were not allowed to hear the specific version of "Taurus" that Page allegedly copied from. Other complaints pertaining to the original trial include limiting plaintiff's trial time to 10 hours and an accusation the court seriously erred when defining originality. Spirit's lawyers are seeking a reversal of the original verdict and a retrial. After the initial verdict, Jimmy Page posted on Facebook that he "received and been aware of the overwhelming wave of support, encouragement and congratulations that have been deeply moving. I'd like to take this opportunity to personally thank all those who contributed such a positive energy to me." - NME, 3/18/17......

Kim Campbell, the wife of country/pop crossover legend Glen Campbell, says that Alzheimer's disease has robbed her 80-year-old husband's ability to play guitar. But Kim says that her husband occasionally breaks into a solo "air guitar" routine, which she says is "kind of fun." Campbell was diagnosed with the brain-ravaging disease in 2011 and went on a world tour afterward. The singer, known for such hits as "Rhinestone Cowboy," ''Wichita Lineman" and "Southern Nights," was moved to a long-term care facility in 2014. Kim says that Glen continues to sing, although the words are gibberish and "it's not a melody that we recognize, but you can tell that it's a happy song and he has a song in his heart," so that brings her great comfort. She added that he has lost most of his language, and doesn't understand many words either. - AP, 3/19/17...... Pink Floyd drummer Nick Mason was recently involved in a crash in which he was driving his rare Formula One car when it collided with a wall. Mason, a car aficionado, was driving his McLaren F1 GTR when he crashed the multi-million dollar supercar into a tire wall during the Goodwood Members Meeting in West Sussex. He is reported to have emerged from the battered vehicle fine and uninjured after the parade lap crash, but it is said that "serious damage" was done to the car. - NME, 3/21/17...... Iconic New York columnist Jimmy Breslin died on Mar. 19 after a battle with pneumonia. He was 88. In his decades-spanning career writing for several outlets, Mr. Breslin found fame for his portrayals of ordinary New Yorkers and the city's scruffy anti-heroes, often those at the sidelines of major world news events. In a 1980 Daily News story, Mr. Breslin told the story of the New York City cops who retrieved John Lennon's body moments after he'd been fatally shot. For an iconic 1963 column in The New York Herald Tribune, he tracked down the cemetery worker tasked with digging Pres. John F. Kennedy's grave. Mr. Breslin also authored several lauded books, including The Church That Forgot Christ, a response to the Catholic Church's many sex scandals; How the Good Guys Finally Won, a glimpse into the politicians who helped bring down President Richard Nixon during the Watergate scandal; and a novel, The Gang That Couldn't Shoot Straight. In 1969, he ran as writer Norman Mailer's running mate in an unsuccessful New York mayoral bid. He is survived by his wife, four children, three stepchildren and 12 grandchildren. - HuffingtonPost.com, 3/19/17......
TV impressario/host Chuck Barris, the maniacal host/producer of The Gong Show who also was the manic mastermind behind two other spontaneous game-show classics, The Dating Game and The Newlywed Game, died of natural causes on Mar. 21 at his home in Palisades, N.Y., according to publicist Paul Shefrin, who announced the death on behalf of Barris' family. He was 87. Mr. Barris, a Philadelphia native, also penned the 1962 pop song "Palisades Park," a tribute to the old amusement park in New Jersey that was a hit for Freddy Cannon and figured high on Mr. Barris' list of career achievements. With his innovative shows, Mr. Barris changed the face of reality TV but was derided but critics who nicknamed him "The King of Schlock," "The Baron of Bad Taste" and "The Ayatollah of Trasherola." On The Gong Show, which aired on NBC and in syndication in daytime and primetime from 1976-80, amateurs took to the stage to demonstrate their so-called talent in front of three celebrity judges. Quite often, they made fools of themselves. Acts who appeared included The Unknown Comic (Murray Langston), Danny Elfman, Paul Reubens and Barris' own mother, and at random moments, the host would call out Gene Gene the Dancing Machine (stagehand Gene Patton) to boogie for the audience to the tune of "Jumpin' at the Woodside." Any of the three judges (a roster that included Jaye P. Morgan, Rex Reed, Rip Taylor, Jamie Farr, Arte Johnson and David Letterman) could send the bad performers packing by striking a large gong. Barris, who in his book, Confessions of a Dangerous Mind: An Unauthorized Biography, also claimed to have been an assassin for the CIA -- his implausible story became a fantastical 2002 movie directed by George Clooney and written by Charlie Kaufman. Mr. Barris first made his mark in the game show arena when he created The Dating Game, which bowed as an ABC daytime program in December 1965. Hosted by San Francisco radio personality Jim Lange, the program featured a bachelor or bachelorette asking three members of the opposite sex suggestive questions, then choosing one for a date. ABC's The Newlywed Game, produced by Barris and hosted by the cheeky Bob Eubanks, premiered in July 1966. Four couples who had been married for a year or less competed by matching answers to questions about their spouses' likes and dislikes. Just like The Dating Game, it was a huge hit and played in primetime as well (both shows aired in tandem on Saturday nights for a time). Mr. Barris often came off as a nut case, but he was an astute businessman. As a pioneer of first-run syndication, he sold The Dating Game and The Newlywed Game to stations after ABC canceled his shows, keeping them the air. Mr. Barris also presided over other game shows like The Game Game, How's Your Mother-in-Law?, Dream Girl of '67, The $1.98 Beauty Show, 3's a Crowd, The Family Game and The New Treasure Hunt. Mr. Barris is survived by his wife of 16 years, the former Mary Clagett. - Billboard, 3/22/17.
Saturday, March 18, 2017
Chuck Berry, one of the enduring legends of rock 'n' roll and its single most influential figure, was found dead of as yet undisclosed causes at his Missouri home by St. Charles County police on Mar. 18. He was 90. Born Charles Edward Berry in St. Louis, Mo., on Oct. 18, 1926, Chuck Berry learned guitar while in his teens, though his the calm of his adolescent years was shattered by a three-year spell in reform school for an attempted robbery. Upon release in 1947, he worked for a time for General Motors, before taking up a career in hair dressing. He became increasingly interested in music, partly to supplement his income and support a wife and two children. In 1956, Mr. Berry moved to Chicago, and his career took off after persuading Muddy Waters to let him sit in on a session. Impressed with Mr. Berry's guitar technique and fluent style, Waters recommended him to Chess Records head Leonard Chess, who signed up many local acts. Now under contract, Mr. Berry recorded his first tracks, "Maybellene" and "Wee Wee Hours." Though Mr. Berry preferred the latter song, "Maybellene" was released as the A-side after it had been co-credited to popular disc jockey Alan Freed, who possibly suggested some modifications to enhance its commercial potential. With the radio exposure Freed was able to supply, "Maybellene" became an immediate Top 10 hit in the U.S. For the next four years, Mr. Berry went on to produce a stream of utterly incomparable, archetypal rock 'n' roll songs, including "Roll Over Beethoven," "Johnny B. Goode," "Sweet Little Sixteen" and "Brown-Eyed Handsome Man," and some of his equally well known compositions, such as "Memphis, Tennessee," were not even issued as singles during this period. Mr. Berry's sources were those of rock 'n' roll itself -- a blend of R&B and C&W, although he had also acquired an appreciation of blues since he was working for Chicago's Chess label.
In contrast to other rockers, Mr. Berry concentrated on clarity of diction, so that his witty and often acerbic lyrics coiuld be plainly heard, and he was responsible for introducing a disciplined lyricism into early rock 'n' roll. Around this time, Mr. Berry appeared in four films with a rock 'n' roll theme -- Rock Rock Rock, Mr. Rock and Roll, Go Johnny Go, and Jazz On a Summer's Day, the latter a documentary of the 1959 Newport Jazz Festival, where he sang "Sweet Little Sixteen" and demonstrated his famous "duck walk," which he had developed in 1956 and virtually completed his charisma. Mr. Berry was one of the few black performers who connected to a largely white teenage audience, and his popularity was enormous. In 1959, Mr. Berry was indicted for offences under the Mann Act, a federal statute that prohibits interstate or foreign transportation of an individual with the intention of engaging such individual in sexual activity or prostitution. Though Mr. Berry always asserted his innocence in the case, he was found guilty after a trial lasting almost two years and sentenced to two years in prison. The incident shattered his marriage and threatened to shatter his career, but the climate of rock 'n' roll had changed when he was released, arguably to his advantage. His repertoire was covered by such hugely popular white acts as the Beatles and the Rolling Stones, with the former recording "Roll Over Beethoven" for one of the few early million-sellers they didn't write themselves, and the latter covering over a dozen of his songs. The Beach Boys merely re-wrote "Sweet Little Sixteen" as "Surfin' USA" to score one of ther earlier hits. "Memphis, Tennessee," released as a single in 1964, signaled his return to music, and he completed his first studio sessions in almost five years, which resulted in another string of hits including "Nadine," "No Particular Place to Go," and "You Never Can Tell." Though Mr. Berry's chart success began to wane, his popularity as a live performer was undiminished, and he toured and recorded dilligently for the next several years, seeming to have emerged from prison as a harder, more shrewd businessman. In 1966, Mr. Berry signed a lucrative contract with Mercury Records, but by 1969 he had returned to Chess Records, and recorded Back Home and San Francisco Dues, arguably his best-ever LP's. He also benefitted from a renewed interest in early rock 'n' roll, and worked in several rock revival shows, as well as being given a prominent part in the film Let the Good Times Roll.

A U.K. appearance at the Lanchester Arts Festival in 1972 not only gave him one-half of a double album, The London Sessions, but also, strangely, his biggest-ever chart success. The gently ribald "My Ding-a-Ling" was his first-ever No. 1 record on both sides of the Atlantic. Strangely, because the song had been in and out of his stage show since he first turned professional. In 1979, Mr. Berry recorded another creditable effort, Rockit, and continued to play concerts, ofen with pickup bands. That same year, he appeared in the 1979 film American Hot Wax. In January 1986, Mr. Berry was among the first round of inductees into the Rock and Roll Hall of Fame, and the following year he published his memoir, Chuck Berry: The Autobiography. He was also the subject of a documentary/tribute film, Hail! Hail! Rock 'n' Roll, for which one of his biggest fans, Keith Richards, organized a backing band. Now residing in Wentzville, Mo., Mr. Berry built an amusement complex called Berry Park. He became entangled with legal problems again in 1979 when he was charged with income tax evasion, serving a 100-day prison term that same year. In 1990, felony drug and child-abuse charges were filed against him after police raided his home and found 62 grams of marijuana and a number of videotapes of women -- one of whom was apparently a minor -- that were using the restroom in a Berry Park restaurant. He was given a six-month suspended jail sentence, placed on two years' probation, and ordered to donate $5,000 to a local hospital. Among the fellow rock giants reacting to his death are the Rolling Stones, who soon posted "he was a true pioneer of rock'n'roll & a massive influence," and Bruce Springsteen, who tweeted "Chuck Berry was rock's greatest practitioner, guitarist, and the greatest pure rock 'n' roll writer who ever lived." - The Illustrated Encyclopedia of Rock/The Rolling Stone Encyclopedia of Rock/Billboard, 3/18/17.
Friday, March 17, 2017
Steely Dan, Earth, Wind & Fire, Journey and the Doobie Brothers have been added to previously announced headliners the Eagles and Fleetwood Mac for the lineup of the upcoming Classic East and Classic West two-day festivals in the US this July. The first event will be held on July 15-16 at Dodgers Stadium in Los Angeles, followed by Classic East from July 29-30 at Citi Field in New York City. The Eagles will open the first night of the series with Steely Dan and The Doobie Brothers. The second night will feature performances by Fleetwood Mac, Journey and Earth, Wind & Fire. - NME, 3/14/17......
Nile Rodgers of Chic delivered the keynote address at the SXSW Music Conference and Festival on Mar. 15 in Austin, Tex. Rodgers delivered a warmly encouraging and insightful hour-long talk, making such points as "practice makes perfect," "don't be snobby," "be open to chance," and "the future of musical success is in brands and sync rights." Rodgers last appeared at SXSW in 1991. On Mar. 14, Sammy Hagar told the audience that these days it's difficult for younger artists to be heard, because "record companies were so important... cause they would pay for you to go out on the road and they'd put you out with a big band opening for 14,000 people every night... you really had a shot at exposure and they would get your songs played on the radio and make a video for MTV, all those things. It seems like that's not there anymore. But there's other avenues." Hagar, who now fronts the band Chickenfoot, also touched on his life and career, from his poor upbringing to his time with Montrose and Van Halen to cars (his favorite is the Ferrari Boxer 512 from the "I Can't Drive 55" video), paranormal encounters, and his business interests in restaurant and liquor. Also appearing at SXSW on Mar. 14 was Fleetwood Mac drummer Mick Fleetwood, who said Fleetwood Mac is "alive and well." "But the truth of the matter is, we're all in our 70s, and the band is 50 years old; there is a window and the window will close. That happens in all things in life. But until then, we carry on." Mick Fleetwood was also promoting his upcoming book Love That Burns: A Chronicle of Fleetwood Mac Volume One: 1967-1974, a lavish tome due on Sept. 19. When the music portion of SXSW gets underway on the fourth week in March, a new concert film by '70s cult favorites Big Star, Thank You Friends: Big Star's Third Live...And More, will be screened, ahead of its Apr. 21 release. - Billboard, 3/17/17...... Paul McCartney's brother Michael McCartney says he believes a vintage Liverpool police recruitment film dating from 1958 may very likely contain a glimpse of himself, Paul and John Lennon standing on the rooftop of the McCartneys' home at 20 Forthlin Road watching the annual Police Horse and dog display. The footage was discovered by Liverpudlian Peter Hodgson, who posted on Facebook, "I love watching old films about Liverpool on You Tube and I made the connection with Forthlin Road when I saw the Mather Avenue police show footage... I found the information on a Merseyside Police website which confirmed it was 1958." Michael McCartney then told the Liverpool Echo that he believes it "could definitely be us... It was a really big occasion in Liverpool and that's what we used to do every summer" -- take deck chairs and climb onto the concrete shed and watch a free show. And I think there is every chance John would have been there that year -- absolutely. His friend, Pete Shotton, was a police cadet. And George [Harrison] could easily have been there, too. It's bloody mad -- absolutely fascinating and unbelievable!" Although the images of the people in question are to tiny for a positive identification, if it is indeed Paul McCartney and John Lennon it would be the earliest known film appearance of any of the group members. - Billboard, 3/9/17...... In related news, Sony/ATV Music Publishing is telling a UK judge that Sir Paul's lawsuit to reclaim rights to songs he authored as a member of the Beatles is "unripe" and "clearly forum-shopping." McCartney filed suit against Sony January, suing to confirm that under the termination provisions of U.S. copyright law, he gets to recapture his share of the copyright in the UK. If McCartney is successful, he will have terminated a copyright grant 18 months hence. Sony is asking the UK court to dismiss this case, and allow the UK court to determine relevant issues of UK contract law. Meanwhile, McCartney has unveiled the previously unheard demo for "Distractions" from his 1989 album Flowers in the Dirt, which will drop as a deluxe reissue on Mar. 24. Recorded and mixed by McCartney at Rude Studio, Campbeltown, Scotland, in 1987, "Distractions" was a key track on side one of Flowers in the Dirt. - Billboard/New Musical Express, 3/13/17......

Veteran The Kinks frontman Ray Davies was formally knighted by Prince Charles on Mar. 16 after making the Queen's 2017 New Years Honours list in December. Davies, 72, received his knighthood for services to the arts and made light of his special moment and shared a picture for posterity. "It lasted three minutes and it went very well," he told the Daily Mail. "And I said goodbye and went home." Davies was appointed Commander of the Most Excellent Order of the British Empire by the Queen back in 2004, and The Kinks were inducted into the Rock and Roll Hall of Fame in 1990. Meanwhile, Davies is readying the release of Americana, his first solo album in nearly a decade, which is due on Apr. 21 via Legacy Recordings. - Billboard, 3/17/17...... A taping of the 2016 Farm Aid concert featuring Willie Nelson, Neil Young, John Mellencamp and Dave Matthews will make its premier broadcast on AXS TV on Mar. 19 at 10:00 P.M. EDT. The Farm Aid special was filmed at the Jiffy Lube Live amphitheater in Bristow, Virginia, on Sept. 17, and also features Lukas Nelson & Promise of the Real, Margo Price, and Jamey Johnson with Alison Krauss. AXS TV is a television network featuring music programming and festivals, comedy performances and current events. - Billboard, 3/16/17...... Stevie Wonder has been tapped to deliver the keynote address at the 2017 edition of the ASCAP "I Create Music" EXPO in Los Angeles, set for Apr. 13-15 at the Loews Hollywood Hotel. Wonder will accept a new honor named the "Key of Life" award after his 1976 iconic double-LP Songs in the Key of Life that recognizes "songwriters and composers who best exemplify Wonder's legacy through their commitment to the art form he elevated through his talent, dedication and unparalleled heart." ASCAP's current president is songwriter Paul Williams, and some 3,000 attendees are expected. - Billboard, 3/16/17...... Tom Petty & the Heartbreakers will be among the headliners at the upcoming Arroyo Seco Weekend Festival in Pasadena, Calif., on June 24-25. Organized by the same team behind the successful Coachella festival, Arroyo Seco will take place in the Rose Bowl and is described as "a world class culture event featuring three stages of live music along with curated menus from LA's celebrated restaurants and chefs plus craft beer & wine." Also performing will be Weezer, Mumford & Sons and the Shins, among others. - Billboard, 3/15/17...... Gregg Allman posted on his official website on Mar. 13 that he has cancelled all of his scheduled tour dates for the rest of 2017. Allman, 69, said he was taking several months off from touring so he can "focus on his health," but still had plans to tour next year. Allman did not provide additional details for the cancellations, but he has faced multiple health issues, including contracting hepatitis C and having a 2010 liver transplant. - AP, 3/14/17...... Prince's sister Tyka Nelson claims her famous brother knew he was going to do die and had been making preparations for his death. "About three years ago he called He said, 'I think I've done everything I've come to do,'" she told ABC's forthcoming program People Icons: Gone Too Soon, which looks back on the lives of late stars. "My dad and Prince always spoke in these types of riddles," Nelson added. "He knew. And he was preparing me. It's very clear He needed to go. He was tired. Instead of crying, dance. He didn't like me to cry, so I don't want them to cry either." Tyka says she last saw Prince three days before his Apr. 21, 2016 death, and that they "were making jokes and hugged three times." - New Musical Express, 3/16/17......


The Who announced on Mar. 13 that they'll kick off a six-show residency at Caesars Palace in Las Vegas on July 29, running through Aug. 11. The shows were described as a "first run" for the band, which has undertaken a long "goodbye tour" since 2014 that is set to end in April 2017 in England. The band's leading members are guitarist Pete Townshend and singer Roger Daltrey, who are 71 and 73-years-old, respectively. - Billboard, 3/13/17...... Bette Midler returned to the Broadway stage on Mar. 15 in a revival of "Hello, Dolly!" and shared the first photo of her in the iconic title role the previous evening on Twitter. "Here I am for the first time as Dolly! Performances begin tomorrow #HelloDolly!," the Divine Miss M posted. The "Hello, Dolly!" revival began a run of preview performances on Mar. 15, and its official opening night is scheduled for Apr. 20. It will be the fourth revival of the play on Broadway. The original Broadway production ran for 2,844 performances between 1964 and 1970 and won 10 Tony Awards (including one for Carol Channing, who originated the role of Dolly on Broadway). - Billboard, 3/14/17...... A set of UK commemorative stamps honoring David Bowie were launched into space in helium balloons on Mar. 13 in a fitting tribute to the late galactic space rocker. According to the British Press Association, 52 sets of the stamps created to honor the one-year anniversary of Bowie's Jan. 2016 death at age 69 were sent into the stratosphere on the special balloons as an homage to Bowie's 1976 film The Man Who Fell to Earth. The flight reportedly reached a height of 111,876 feet, and fans who correctly guess where the "stamps that fell to earth" landed won one of the limited-edition versions, which were released on Mar. 14. - Billboard, 3/14/17...... Lionel Richie and Todd Rundgren will be among the recipients of an honorary degree from the Berklee College of Music during its commencement ceremony on May 13. Rundgren is also this year's commencement speaker. The college's honorary degrees recognize those who have made significant achievements and influences in music along with their contributions to American and international culture, and previous recipients include Aretha Franklin, Quincy Jones, Annie Lennox, Carole King and Willie Nelson. - Billboard, 3/13/17...... A limited-edition vinyl release of recordings made by infamous '60s cult leader Charles Manson during the 1980s while imprisoned at San Quentin is being made available ahead of a new ABC documentary on Manson which premiers on Mar. 17. Manson was once befriended by the Beach Boys who recorded one of his songs, which charted in 1968. But a record deal eluded him; despite his connection to Beach Boys drummer Dennis Wilson, Manson failed to convince record producer Terry Melcher to take him seriously. Until now, Manson's music has existed mostly in bootleg form. Manson, who is now 82, cannot make money on his art while imprisoned in California's Corcoran prison. He has been serving life sentences since being convicted of the Sharon Tate murders in 1971, and made news earlier in 2017 when he was hospitalized. - Billboard, 3/17/17......

Paul Simon will kick off a 17-city US tour on June 1 in St. Augustine, Fla., to support the E.O. Wilson Biodiversity Foundation. In an interview with the environmental issues website Mongabay, Simon said he hopes the tour can generate "millions of dollars" for the Foundation and boost awareness for its good causes. "I don't want people to come and think they're going to be lectured to. But I don't mind having Ed's book available or having (Half-Earth) caps there," Simon said. The tour will run through June 28 at Red Rocks Ampitheatre in Denver, Co. - Billboard, 3/14/17...... A relief fund set up by Dolly Parton to benefit the almost 1000 families who lost their homes in Nov. 2016 in Parton's home territory of East Tennesse has raised upwards of $9 million and helped 921 residents of Sevier county. Parton, arguably the most famous person from the region, singlehandedly created countless jobs after buying an old theme park and converting it into Dollywood, which is now the "largest employer" in the area. In other Dolly Parton news, the singer/songwriter's longtime manager Don Warden died on Mar. 11 at age 87. Mr. Warden met Parton when the young country singer joined The Porter Wagoner Show in the 1960s. Parton said in a statement posted on her website that Mr. Warden was "like a father, a brother, a partner and one of my best friends." Mr. Warden was a self-taught steel guitar player who was a founding member of the Porter Wagoner Trio and joined the Grand Ole Opry in 1957. - Jezebel.com/AP, 3/14/17...... James Cotton, a Grammy Award-winning blues harmonica master whose full-throated sound backed such blues legends as Muddy Waters, Sonny Boy Williamson II and Howlin' Wolf, died on Mar. 16 of pneumonia at St. David's Medical Center in Austin. He was 81. Known as "Mr. Superharp," Mr. Cotton was honored by New York's Lincoln Center in 2010, and his most recent album, 2013's Cotton Mouth Man, was nominated for a Grammy. - AP, 3/16/17...... Music industry veteran Maxx Kidd, who helped pioneer go-go music, died on Mar. 13 in Chevy Chase, Md. He was 75. Kidd's first major industry breakthrough was working as a producer for Curtis Mayfield's Curtom Records, where he collaborated with such artists as Jerry Butler, Gene Chandler and Chuck Brown & the Soul Searchers. Kidd later played a role in producing and supporting D.C.'s infamous go-go sound, working with Brown & the Soul Searchers as well as fellow funk groups Trouble Funk and E.U. He also became an independent promoter and marketer, with a client list that included the O'Jays, the Temptations, Lou Rawls, Van McCoy, Johnnie Taylor and Shalamar. - Billboard, 3/15/17.
Sunday, March 12, 2017
Touring Canada in mid-March, Elton John enjoyed a day off on Mar. 9 by doing a little record shopping in downtown Vancouver. Sir Elton dropped into Beat Street Records on Hastings Street to check out the selection of vinyl, asking for "gangsta rap." John, 69, is an avowed fan of Young Thug, whom he's hung out with in Atlanta, and of Big Sean, who he once approached at a party to gush over his new album. A manager of the store said Elton's purchases included LP's by such artists as Little Feat, Devine Brown, Linda Ronstadt, Morris Day and "all the Scritti Poliiti we had." Elton, whose next tour stop was two shows in Victoria, B.C., signed a copy of his Goodbye Yellow Brick Road album for the store's employees before leaving. - Postmedia Network, 3/10/17......

The 5th Annual Rock Against MS benefit concert and award show, set for Mar. 25 at the historic Los Angeles Theatre, will honor the iconic '70s comedian Richard Pryor, who was afflicted with the condition. "More than anyone, Richard could appreciate RAMS' mission to not remain silent," says his widow, Jennifer Lee Pryor. "RAMS uses every means possible to enlighten, inform and educate the public about MS. Telling the truth is their genius too." The headlining performer will be Roadcase Royale, a new band featuring Nancy Wilson of Heart and Liv Warfield formerly of Prince's New Power Generation. Roadcase Royale premeired their new single, "Get Live," on RollingStone.com on Mar. 8, and a lyric video of the song is currently available to view on the official Roadcase Royale website. "Get Loud," about getting loud and standing up for women's equality, will be among the songs performed at the MS benefit concert, which will be hosted by comedians Bill Burr (Breaking Bad/Date Night) and Craig Gass (Sex in the City/The Howard Stern Show). - Miles High Productions, 3/10/17...... Grateful Dead archivist David Lemieux has shared details on upcoming releases from the iconic psychedelic band, which have been mapped out for a whopping 22 years. "We know for sure that every year we're going to release four Dave's Picks, which are the three-CD complete live shows, quarterly," he says. "We know we're going to do one big box set each year, whether that's an eight-CD set or an 11-CD set, like the one we have coming up. This gives us one other big thing to focus on every year." Lemieux, a 46-year-old history and fine arts major from Ottawa, Ontario, compiled the new two-disc deluxe reissue documenting the band's self-titled debut with Rhino Records, the first of a 50th-anniversary reissue series through 2039. He also oversees the Dead's Los Angeles archive of thousands of tapes, arranged meticulously by year and format. "To me, as a Deadhead and as an archivist, every one of those tapes tells a story," he says. On May 5, the acclaimed 1977 live Dead concert Cornell 5/8/77 will drop as a deluxe 3-disc set, a recording considered so historically significant it has been accepted into the Library of Congress. - Billboard, 3/10/17...... After Black Sabbath played what they said was their final-ever gig together in Birmingham, UK on Feb. 4, the band appeared to make it official on Mar. 7, posting their obituary on Facebook with the hashtag, #TheEnd. Reaction to the news varied widely, with one fan quipping "the Rolling Stones have their final tour every 3 years," while another wrote "Black Sabbath will live on through their recordings for people to discover and enjoy the band for a long time to come." After nearly a half century together, the influential heavy metal group -- which, on its final tour, included singer Ozzy Osbourne, guitarist Tony Iommi, bassist Geezer Butler and Tommy Clufetos replacing original drummer Bill Ward -- embarked on their The End Tour in January 2016, putting an end to a 49-year, 19 studio album career that began in Birmingham in 1968. - Billboard, 3/8/17......
A new musical from former Talking Heads frontman David Byrne based on Joan of Arc is set to debut at New York's Public Theater on Mar. 15. "Joan of Arc: Into the Fire" is described as a "raw, resonant take" on the 15th-century French martyr, with lead role actor Jo Lampert dressed in tight black leather and driving rock anthems sung by French soldiers. "What boggles the mind -- why her story has endured for centuries -- is that people are still trying to interpret her," Byrne says. "Marine Le Pen, the French right-wing politician, claims her! She has become this vessel, and people have always wanted to put their stamp on her," he added. - Billboard, 3/10/17...... Bob Dylan has shared a third track off his forthcoming 3-CD collection of 30 classic songs by American songwriters. Hoagy Carmichael's "Stardust" follows Frank Sinatra's "I Could Have Told Your" and "My One and Only Love," which were previewed in February. As well as Carmichael and Sinatra, Triplicate, due Mar. 31, will see Dylan also tackling songs made famous by the likes of Charles Strouse, Lee Adams and Harold Hupfield. On May 3, Dylan will kick off a 7-city tour of the UK and Ireland in Cardiff. - New Musical Express, 3/11/17...... A co-headlining tour by Lionel Richie and Mariah Carey has been rescheduled and reduced one-third in size, two weeks after Richie was forced to postpone the tour because of a knee injury. The original 35-date tour has now been reduced to 21 dates, and will kick off July 21 in Oakland, Calif., and run through Sept. 5 in Seattle. - Billboard, 3/9/17...... Elvis Costello will be honored at the "Little Kids Rock" music education benefit show on Oct. 18 at PlayStation Theater in New York City. The national nonprofit benefit, known for transforming the lives of children's music education, raises funds to provide instruments and teacher training in low-income schools. Costello, a longtime supporter of music education, will also perform with music students onstage, and the special event also includes a live auction including cool prizes. - Billboard, 3/9/17...... As Don McLean's seminal 1972 hit "American Pie" celebrates its 45th anniversary in 2017, the Maine-based singer/songwriter has given McLean's ex-wife Patrisha McLean an order of protection against him. McLean pleaded guilty in July 2016 to domestic violence assault after being charged with the offense six months earlier, with his lawyer saying at the time that his punishment would be a $3,000 fine if he stayed out of trouble for a year. A final order of protection was granted on Mar. 8 that will last for two years. It was preceded by a temporary order. Patrisha McLean says she is glad the order was granted. - Billboard, 3/8/17...... Two rare David Bowie albums will be reissued on vinyl on Apr. 22 in the UK to commemorate the 10th anniversary of Record Store Day. Cracked Actor (Live In Los Angeles 1974), a live album recorded in Sept. 1974 which has never been officially released before, and BOWPROMO1, a 1971 promo album featuring alternative versions of songs that later appeared on Hunky Dory, will both see the light of day. It is believed fewer than 500 copies of BOWPROMO1 were pressed in 1971, and longtime Bowie collaborator Tony Visconti has remixed the 16 multi-track tapes from Bowie's 1974 tour stop in L.A. for Cracked Actor. - New Musical Express, 3/10/17......
Barry Manilow is prepping a concept album of New York songs, This Is My Town: Songs of New York, that will drop on Apr. 21 via Decca Records. The 10 Big Apple-centric songs mix Manilow originals, including "New York City Rhythm," and covers such as "On Broadway." "When you come from New York you are always a New Yorker, even though I've lived on the West Coast for more years than I did in New York," says the Brooklyn born singer. "I still feel like a New Yorker. I still talk fast. I still have my Brooklyn accent if I don't watch out. I still feel like a New York guy, so this (album) made sense." An eight-song "NYC Medley" includes the theme from "New York, New York," Billy Joel's "New York State Of Mind" and Jay Z and Alicia Keys' "Empire State Of Mind." Manilow will launch a three-city mini-tour of the Los Angeles, Chicago and New York areas on May 14 in Inglewood, Calif., then visiting Rosemont, Ill., and Uniondale, N.Y. "It's going to be a residency type of thing, every other month for as long as people will come," says Manilow, who in 2016 spent more than a year on tour "saying goodbye to every city possible." - Billboard, 3/9/17...... Bruce Springsteen & the E Street Band's tour down under in January and February has earned nearly $40 million from 12 performances in seven Australian venues followed by concerts at two stadiums in New Zealand. Grosses totaled $38 million, giving the tour the top spot on the Billboard Hot Tours roundup for Mar. 7. Springsteen last played Australia in 2013 during his The Wrecking Ball tour. - Billboard, 3/8/17...... In a new interview with the UK paper The Guardian, Pink Floyd's Roger Waters compared US Pres. Donald Trump to the late Iraqi dictator Saddam Hussein. "Any despot, whenever they build a monument to themselves, whether it's Ceauescu, or Saddam Hussein, or Donald Trump, they always look exactly the same," Waters said. He continued: "Weirdly, these people have bits missing from their sensibility, so it's almost as if they build the monument to themselves from a despot catalog and it's always full of marble and gold taps." [Look at] Trump Tower on Fifth Avenue in New York City. It's perfect. Trump with his gold taps and his all of that. It's the perfect symbol of everything we need to steer clear of." Waters will debut his operatic treatment of Pink Floyd's 1979 The Wall album on Mar. 11 in Montreal, Canada. - NME, 3/9/17......

Michael Jackson's daughter Paris Jackson has signed with the artist management company WME in all areas, one week after she joined the top modeling agency IMG Models. In February, Paris graced the covers of Rolling Stone and CR Fashion Book, and she'll appear on the Tonight Show with Jimmy Fallon on Mar. 15. - The Hollywood Reporter, 3/7/17...... Moviemaker Roman Polanski says he will agree to return to the U.S. to face 39-year-old sex charges if the judge overseeing his case promises not to send him to jail. The acclaimed director of Rosemary's Baby and The Pianist has has been milling around Europe since 1978, when he was charged with having sex with a 13-year-old girl at a Hollywood party. Polanski claims he left the U.S. and went into exile because the judge reneged on a deal to hand him 50 days behind bars and instead threatened him with a 50-year sentence. His lawyer Harland Braun says the 400 days Polanksi served in jail in the U.S. and under house arrest in Switzerland in connection to his crime is more than enough for the sex assault he committed almost four decades ago. - WENN.com, 3/11/17...... Joni Sledge, the second eldest sister in the hit pop group Sister Sledge, died at her home in Phoenix, Ariz., on Mar. 10 of as yet undisclosed causes. She was 60. Sister Sledge was formed in 1971 and went on to record such hits as "We Are Family," "He's the Greatest Dancer," "Frankie" and more, with "We Are Family" peaking at No. 2, topping the R&B and disco charts, and nominated for a Grammy. "We thank you for privacy as we hurt for her presence, but also for embracing her radiance and the sincerity with which she loved life," a statement issued by her family says. - Billboard, 3/11/17...... Jim Fuller, the lead guitarist and co-songwriter for the '60s rock band The Surfaris, died on Mar. 3 at the age of 69. Fuller, known as the "Godfather" of surf music, was also a studio musician that has performed on many other artists' recordings of rock, folk, and blues songs throughout his career, doing vocals, lead and bass guitar. Fuller also contributed to the popularity of Fender guitars after being photographed for the cover of The Surfaris albums, and his name is on the famous "Hollywood Walk of Fame." As of 2004 he continued to perform with The Surfaris and other bands, with a fan base in United States, Europe, and Japan. - 3/5/17...... Hershel Wiginton, a founding member of the backing vocal group The Nashville Edition, died on Mar. 6 at his daughter's home in Carthage, Tenn., after several years of declining health. He was 79. The Nashville Edition appeared on an estimated 12,000 recordings between the 1960s and the early 1990s, including Dolly Parton's "I Will Always Love You," Tanya Tucker's "Delta Dawn," Marty Robbins' "El Paso City, and Lynn Anderson's "Rose Garden." - 3/8/17.
Tuesday, March 7, 2017
A bi-coastal summer music festival headlined by the Eagles and Fleetwood Mac is reportedly being planned this July, with organizers hoping to turn the shows -- at Citi Field in New York and Dodgers Stadium in Los Angeles -- into an annual event. The "Classic East" and "Classic West" concerts will each take place over two days with additional artists to be announced in the coming months. A number of big-time promoters and music companies are involved in the blockbuster concert concept including Azoff MSG Entertainment, Live Nation, the Oak View Group and CAA. The festivals would be the first performance by the Eagles since co-founder Glenn Frey passed away in Jan. 2016, and they are Fleetwood Mac's only scheduled dates in 2017, a source says. The classic-rock driven festival follows the success of Goldenvoice and AEG Live's Desert Trip festival headlined by such top acts as the Rolling Stones, Paul McCartney, Bob Dylan, Neil Young and the Who. That Oct. 2016 festival brought in $160 million in ticket sales, but AEG officials have not announced if it will return in 2017. - Billboard, 3/2/17...... Meanwhile, Hall & Oates and '80s hitmakers Tears for Fears have announced they'll kick off an '80s-themed tour of North America together in 2017. The 29-city tour will kick off in Tulsa, Okla., on May 4, hitting major markets such as St. Louis (5/6), Milwaukee (5/13), Chicago (5/15), Detroit (5/17), Miami (6/7), Cincinnati (6/13), Queens, NY (6/16), Boston (6/24), Dallas (6/11), Denver (6/15) and Las Vegas (6/21) before wrapping in Los Angeles on July 28. While Hall & Oates have never split up since forming in 1970, Tears for Fears reformed in 2000 after parting company in 1991. - New Musical Express, 3/2/17......
Jimmy Buffett has announced he's launching a string of "Latitude Margaritaville" retirement homes, initially in Daytona Beach, Fla., with more planned in other communities in the future. "Inspired by the legendary music and lifestyle of singer, songwriter and best-selling author Jimmy Buffett, your new home in paradise features exciting recreation, unmatched dining and FINtastic nightlife," reads the Latitude Margaritaville site. The place where you can "grow older, but not up" promises homes starting in the low $200s, with furnished models slated to open in early 2018 for residents who have to be 55 or older. "It's going to be a very fun place," Minto Communities vice president Bill Bullock told a local TV station of the $1 billion project that is expected to feature 7,000 2- and 3-bedroom homes. Buffett announced earlier in 2017 that he's also eyeing a Broadway show based on his music that will debut in the spring of 2018. - Billboard, 3/6/17...... Lawyers for Cher asked a New York Federal judge on Mar. 6 to dismiss a lawsuit over the album cover of her 2013 album Closer to the Truth which a graphic designer claims ripped off a typeface the he created. Moshik Nadav is a graphic designer who claims having his Paris Logo typography was used on Closer to the Truth, which has sold about 585,000 copies since its release. Nadav's complaint states that he is a leading figure in the world of typography and that his Paris Logo features "artistic elements such as swashes having various thicknesses, end drops and unique lettering that provide... an aesthetic look... that his clients... and the public at large associate with Nadav and his business, Moshik Nadav Typography LLC." In a motion to dismiss, Cher's attorney Leonard Venger pointed to the section of copyright code spelling out which material can't be copyrighted, which includes "short phrases, typeface and variations on lettering." - The Hollywood Reporter, 3/7/17...... Billy Joel was joined by '80s rocker John Mellencamp and two members of the '60s group the Young Rascals during his sold out show at Madison Square Garden on Mar. 3. Joel and Mellencamp treated fans to a surprise performance of "Authority Song," off of Mellencamp's 1983 Uh-huh album, while Young Rascals' Gene Cornish and Felix Cavaliere brought their 1966 hit "Good Lovin'" to the crowd. "I left the gig after watching these guys play and I almost gave up," said Joel, reminiscing about attending a Young Rascals show in the 1960s, as he introduced Cornish on guitar and Cavaliere on organ. Joel returns to the famed New York City venue in April. His next tour stop is in Lincoln, Neb., on March 24. - Billboard, 3/5/17......
Gladys Knight has announced she's launching a fundraising campaign to refurbish a Community Center at the site of Reynolds High School, in Canton, N.C. Knight says being married to western North Carolina native William "Billy" McDowell, a Canton native, has turned her into a country girl at heart, and she's hoping to turn that new affection into possibly the best thing that's ever happened to Canton. Organizers need to raise up to $5 million to renovate the 20,000-square-foot Reynolds Community Center, which was constructed in 1930 and was functional until 1966. It was once the only African-American high school in western North Carolina west of Asheville. When finished, the 6.5-acre property will provide multiple services, from a music center to counseling for those struggling with drug and alcohol addiction. Meanwhile, Knight has won her bid to end all personal connections to her son's struggling chicken and waffles restaurant, according to a settlement filed in Georgia's Clayton County court. Signed on Feb. 27, the agreement states that 40-year-old Shanga Hankerson must remove all uses of Knight's name, likeness and memorabilia from the restaurant formerly called Gladys Knight's Chicken and Waffles by Apr. 26, 2017. "She's out of litigation and has her name and intellectual property back," her attorney told the Atlanta Journal-Constitution. Hankerson founded the restaurant with his mother's help in 1999. The legal battle strained Knight's relationship with her son after he claimed she did not have the "mental capacity" to choose to remove her name from the business. - AP/Billboard, 3/5/17...... Rod Stewart is apologizing for a video shared by his current wife Penny Lancaster that shows Stewart in what appears to be a re-enactment of a beheading. Lancaster posted a video on Instagram that shows several people clad in black walking in a desert. Stewart is wearing a white shirt and standing behind a man who gets on his knees before Stewart makes a motion with his right hand in front of the man's neck. The video has been deleted but was captured by media outlets and republished. Stewart, who performed a concert in Abu Dhabi, United Arab Emirates on Mar. 3, said in a statement that his group was "simply larking about pre-show." He says the video was "understandably" misinterpreted and he sends his "deepest apologies to those who have been offended." Stewart is set to begin the latest leg of his Las Vegas residency later in March, and has been announced as a headliner of this year's UK Isle Of Wight Festival. - AP, 3/3/17...... Roger Waters has posted another tease of his forthcoming first solo rock album in 25 years, Is This the Life We Really Want? Rogers posted a 30-second video clip on Mar. 2 that features him listening to a lush orchestral score for an unnamed song from the album. Produced by frequent Radiohead collaborator Nigel Godrich, Is This the Life We Really Want? is due out May 19. Meanwhile, the recording console used by Rogers' former band Pink Floyd for recording its classic 1973 album The Dark Side of the Moon will go up for auction later in March. The TG12345 MK IV recording console, which was housed in Studio 2 at Abbey Road, will be auctioned by New York's Bonham's on March 27. The console is expected to reach a six-digit figure, though no estimate has been set. One of a two-of-a-kind model, the console was also used by Paul McCartney and Wings, George Harrison, Ringo Starr and Kate Bush, while The Cure also used it more recently. Currently owned by producer Mike Hedges -- who bought it from Abbey Road in 1983 -- Bonham's says the console is still in an "excellent working condition" and is currently housed in Prime Studios in Austria. - Billboard/New Musical Express, 3/3/17......
The estate of Curtis Mayfield has announced it will re-release Mayfield's book Poetic License to celebrate its 20th anniversary. Being re-released as a limited-edition paperback at CurtisMayfield.com, Poetic License spotlights poems and song lyrics penned by Mayfield during a career that spanned four decades, from his tenure with The Impressions during the civil rights era to his groundbreaking solo turn. The book was Mayfield's first project after a tragic 1990 stage accident which left him paralyzed from the neck down after being hit by lighting equipment. "It started him back to work and that's what I wanted," his widow Altheida Mayfield says. "I wanted him to get his mind off the accident, and remember that he still had a functioning mind. From that point on, he was anxious to work. You couldn't slow him down." After the book's publication, Mayfield went on to record and release his final album, 1996's New World Order. He died in December 1999 at the age of 57. Altheida Mayfield says she's also working on a book about her life with her late husband that's slated for release in 2018. In the meantime, a limited-edition vinyl reissue of Curtis Mayfield's 1972 Superfly soundtrack is set for release later in 2017, and a documentary about his life is also in development. - Billboard, 3/2/17...... In a new interview with Classic Rock magazine, Aerosmith guitarist Joe Perry says Aerosmith frontman Steven Tyler "didn't get" the classic 1984 rock "mockumentary" Spinal Tap when the pair first saw the film at the cinema. "[He was] squirming and squirming, and he did not laugh the whole time," Perry recalled. "It was like he took the band's side on everything. It was like he did not -- he didn't get it. He got indignant. And it was, like, I couldn't believe it. So, my wife and I were cracking up -- and we're watching Steven." - NME, 3/2/17...... Lou Reed's widow Laurie Anderson announced on Mar. 2 that the New York Public Library for the Performing Arts is acquiring Reed's complete archives. "What better place to have this than in the heart of the city he loved the best?" said Anderson, who described assembling Reed's archive as "one of the most intense experiences of my life." Reed, who died from liver disease on Oct. 27, 2013, at the age of 71, left behind an archive that measures approximately 300 linear feet of paper records, electronic records, and photographs, as well as approximately 3,600 audio and 1,300 video recordings. All of Reed's major tours and many of his guest performances are represented in the collection, including 25 hours of original recordings documenting his 1978 run at the Bottom Line in NYC from which the Take No Prisoners live album emerged. - Billboard, 3/2/17...... Actor Danny Masterson of That '70s Show fame is denying reports he is under investigation for raping fellow members of the Church of Scientology. According to journalist Tony Ortega's Scientology blog, "The Underground Bunker," Masterson is being investigated by officials at the Los Angeles Police Department for sexually assaulting three women. No charges have been filed against Masterson and he is now vehemently denying the claims. "Based on reading the anti-Scientology blog that posted this story, these false allegations appear to be motivated to boost Leah Remini's anti-Scientology television series," a rep for Masterson said in a statement. - WENN.com, 3/3/17......
The UK paper The London Sunday Times is reporting that a 50th anniversary deluxe re-release of the Beatles' landmark Sgt. Pepper's Lonely Hearts Club Band album is being planned for later in 2017. This special edition will reportedly include the songs "Strawberry Fields Forever" and "Penny Lane," which were originally planned to be included in the album, but were released as a double A-side single instead under pressure from record company EMI. Because the Beatles used to not include singles on albums, the two songs didn't end on up Sgt. Pepper, a decision that Beatles producer George Martin once called "a truly terrible mistake." More details about the re-release are being kept secret, but all parties involved have co-operated fully, including Paul McCartney, Ringo Starr and John Lennon and George Harrison's respective widows, Yoko Ono and Olivia Harrison. The re-release is set for June 1, exactly fifty years after the original. - The London Sunday TImes, 3/5/17...... In other Beatles-related news, John Lennon and Yoko Ono's son Sean Lennon has shared a recording of a song called "Bird Song" that he co-wrote with recently deceased actress/writer Carrie Fisher. Lennon and Fisher were good friends, with the musician calling her "one of the best and closest friends I've ever had in my life" in an Instagram post after her death. On Mar. 6, Sean shared the song on Instagram, explaining it was about "staying up too late and hearing the birds sing." "Carrie and I wrote this song years ago," Lennon wrote. "When she died I just felt I had to record it. This is only a demo unmixed, we only had a few hours to record it. But the lyrics she wrote with me I think are marvelous." - New Musical Express, 3/6/17...... Barbra Streisand has tweeted that Pres. Donald Trump has made her so anxious these days that she's gaining weight. "Donald Trump is making me gain weight," Babs tweeted on Mar. 4. "I start the day with liquids, but after the morning news, I eat pancakes smothered in maple syrup!" She continued the following day: "Trump just accused Obama of tapping his phones. Seriously crazy times. Time for more pancakes." Her comments come after Pres. Trump recently claimed the Barack Obama administration wire tapped into his Trump Tower phones during the 2016 Presidential elections. - The Hollywood Reporter, 3/5/17...... Legendary '50s rock 'n' roller Jerry Lee Lewis is suing his daughter Phoebe, alleging she abused him, gave him drugs and isolated him. Lewis claims she schemed to spend his fortune with her husband Ezekiel Loftin, and said she gave him a "heavy cocktail of psychotropic drugs" to keep him under her control, according to TMZ.com. Lewis also alleges Phoebe forced him to go on gruelling tours despite his poor health, and kept him isolated at home in a mouldy house, which forced him to wear an oxygen mask. Lewis has requested $5 million of money back, and wants to block the couple from using his name or likeness. - WENN.com, 3/6/17......

Tom Jones has reportedly said he won't return to the UK edition of The Voice after the current season ends. Jones, who was dropped from the show in 2015, has sung the praises of the revamped ITV show after re-joining the panel. But now the "She's a Lady" singer has told the UK paper The Sun that he wants to call it a day because the grueling filming schedule that is "very hard work, and takes up a huge amount of time and energy" acording to a source close to him. Jones famously told the BBC to "go f--- themselves" when he was replaced by Boy George in 2015 without consulting him -- slamming them for "sub-standard behaviour." - New Musical Express, 3/6/17...... Singer Valerie Carter has died of undisclosed causes at the age of 64. Carter, who had been ill in recent years including a serious 2014 incident where reports had her "fighting for her life," was best known as a backup singer for a long list of artists over the years including James Taylor, Jackson Browne, Don Henley, Neil Diamond, Nicolette Larson, Ringo Starr, Jimmy Webb, Willie Nelson and many more. Carter began her musical career when she was still a teenager, playing in coffee houses, and at age 20, had her first hit with Judy Collins' recording of Carter's "Cooked With Honey," which rose to No. 32 on the pop charts in 1973. She was also part of the band Howdy Moon which released an eponymous album in 1974 with production by Little Feat's Lowell George. George would go on to produce Carter's solo debut, 1977's Just a Stone's Throw Away, which included guest appearances by the likes of Browne, Linda Ronstadt and Maurice White. She went on to record two more albums, 1978's Wild Child and 1996's The Way It Is along with the 1998 EP Find a River. - 3/5/17...... Songwriter Ric Marlow, who co-wrote the Grammy-winning 1960s pop song "A Taste of Honey" that was made into a huge instrumental hit by Herb Alpert & The Tijuana Brass and also covered by the Beatles, died on Feb. 28 in Palm Springs, Calif. He was 91. Mr. Marlow and Bobby Scott co-wrote "A Taste of Honey" as the title song for a 1960 Broadway adaptation of Shelagh Delaney's British play that also was made into a 1961 film directed by Tony Richardson. Their song won the 1962 Grammy for best instrumental theme. Three years later, Alpert's version collected four Grammys, including song of the year, and went as high as No. 7 on the Billboard Hot 100 chart. The song was also covered by such artists as Barbra Streisand, Johnny Mathis and Tony Bennett, among others. Mr. Marlow also worked as an actor, appearing on such shows as Bonanza, Death Valley Days, Sea Hunt, Hawaii 5-0 and Magnum, P.I.. - The Hollywood Reporter, 3/6/17......

Robert Osborne, a longtime film historian and the cherished host of Turner Classic Movies, died at his home in New York on Mar. 6 of as yet undisclosed causes. He was 84. The genial, silver-haired Mr. Osborne had been the principal host of the Turner Classic Movies cable channel since its founding in 1994. His life partner, theater director and producer David Staller, confirmed the death but did not disclose the cause. Mr. Osborne also wrote official histories of the Oscars and was a longtime columnist for the Hollywood Reporter, a show-business trade publication. Born Robert Jolin Osborne on May 3, 1932, in Colfax, Wash., a farming community, Mr. Osborne took acting roles in Seattle and his dashing good looks -- he resembled actor Robert Wagner -- led to a contract with Desilu Studies, a television production company run by Lucille Ball and Desi Arnaz. His biggest role was a brief appearance in the 1962 pilot episode of The Beverly Hillbillies. Ball told him he lacked the survival skills for the cutthroat profession. "We have enough actors," he recalled her saying. "We don't have enough writers." He began publishing an official history of the Academy Awards in 1965, and updated the book every few years and joined the Hollywood Reporter in 1977, eventually settling in at its New York office. - The Hollywood Reporter, 3/6/17...... Legendary TV broadcaster Barbara Walters' health has reportedly failed to the point that the 87-year-old now requires almost 24/7 care from a staff of people. There had been talk of a lifetime tribute to her on her longtime network ABC, but apparently she was unable to participate so it was put on hold.
Thursday, March 2, 2017
Cher has added 18 summer and fall dates to her "Classic Cher" show at the Park Theater at the Monte Carlo Resort and Casino in Las Vegas. Cher says she decided to extend the show after the tremendous success of its first dates, and the newly announced performances will run from Aug. 2 through Aug. 19 and Nov. 8 through Nov. 25 at the Park Theater's 5,200-seat, re-imagined Monte Carlo venue. Cher performs many of her 34 Billboard charting hits in her "Classic Cher" show, which also has a previously announced run from May 3 through May 20. - Billboard, 2/28/17......
Jethro Tull principal Ian Anderson has announced he'll release Jethro Tull -- The String Quartets, a 12-song set of revamped versions of Tull classics including "Locomotive Breath," "Bungle in the Jungle" and "Aqualung," on Mar. 24. "I wanted to do these classic rock songs but in an authentic way," Anderson says. "Not the band with a string quartet but focusing on the string quartet with judicious ornament additions from myself to remind people, I suppose, of the originals and give it a bit more of an identifying feature... it was a challenge." Anderson says he selected the Anglo-Irish group Carducci Quartet to perform the arrangements constructed by Tull keyboardist John O'Hara. "Their energy, their precision -- they were really very impressive," Anderson notes. "So I was able to find a little hole in our mutual diaries when we could get together for four days to nail the album, which we did during the latter part of last year." Anderson, who provides flute and vocals to some of the songs on Jethro Tull -- The String Quartets, will kick off a Jethro Tull By Ian Anderson tour on May 26 with the Colorado Symphony at Red Rocks Amphitheatre, followed by dates in the U.S., Australia, New Zealand, Europe and South America. He's also finishing up a lyrics book, which will be illustrated with photographs from his personal collection, and says he's planning an album of new material which he'll begin working on in March. - Billboard, 3/1/17...... The Temptations have been named the top all-time artist in a new Billboard ranking of the R&B/Hip-Hop genre, the first time the publication has compiled extensive all-time chart recaps of R&B/hip-hop music. Billboard reports The Temptations have tallied a record 16 No. 1s on the Top R&B/Hip-Hop Albums chart (which began in 1965) and 14 leaders on the Hot R&B/Hip-Hop Songs chart (which dates to 1958), including its longest-leading hit single, the eight-week No. 1 "Ain't Too Proud to Beg" in 1966. The Tempts also scored 43 top 10s, including in each decade from the '60s through the '90s. Next on the list is Aretha Franklin (also the top female artist), followed by Stevie Wonder (top male) at No. 3, with both sharing the record for most No. 1 records on the Hot R&B/Hip-Hop Songs. James Brown (No. 4) and Michael Jackson (No. 5) round out the artist list's top five. Jackson also leads the list's all-time album recap, with Thriller, which spent a record 37 weeks at No. 1 on Top R&B/Hip-Hop Albums in 1983-84. - Billboard, 3/1/17...... Speaking of Michael Jackson, the late singer's Neverland Ranch, which is now known as Sycamore Valley Ranch and owned Colony Capital, is back on the market with an asking price of $67 million. The price for the 2,700-acre property near Santa Barbara, Calif., is a significant cut from the $100 million it was on the market for in 2016. Jackson sold the ranch, which features a 12,000 square foot main residence and a 3,700 square foot pool house to Colony Capital prior to his 2009 death for $22.5 million. Colony Capital is headed by Thomas Barrack, a confidant and fundraiser for Pres. Donald Trump. - AP, 3/2/17......
In an interview with Classic Rock magazine, Aerosmith drummer Joey Kramer says he "never cared" for the Rolling Stones -- "especially in the drumming department" -- and he thinks his band are better live performers than Mick Jagger and co. "First of all, as far as Aerosmith goes, there is no band that has been around for almost 50 years that still has the original five guys in the band," Kramer said. "Everybody is always raving about the Stones, saying the Stones this and the Stones that. I've never cared for the Stones. They never had anything to offer me musically, especially in the drumming department." Kramer continued: "The Stones is not the original band and I do not care for them. I think if you came to see an Aerosmith concert, people would realise that we play so much better than them that it's silly because they're not so good live.... I don't think there's a band out there today that does what we do." Aerosmith announced in 2016 that their 2017 "Aerovederci" UK and European tour, which will include a huge headline performance at Download Festival, would be their last. - New Musical Express, 2/28/17...... Woody Woodmansey, the drummer who worked on David Bowie's 1972 masterpiece The Rise and Fall of Ziggy Stardust and the Spiders from Mars, says in a new interview that Bowie's label RCA Records initially rejected the album because they felt it lacked a lead single. Woodmansey, a member of Bowie's Spiders from Mars group, says Bowie then wrote the song "Starman" within a month. "It was an obvious single! I think Mick (Ronson) and I went out in the car after David played it for us the first time, and we were already singing it, having only heard it only once." On Feb. 23, Bowie won the top prize at the BRIT Awards, with his son Duncan Jones accepting the Best British Album award on his behalf. - New Musical Express, 2/24/17...... In other Bowie news, lawyers for the late rock icon have asked any secret heirs who might lay claim to his US $100 million fortune to come forward. Anyone who believes they have the right to inherit a portion of his estate, including any secret love children, will have two months to present their claims, after a notice was placed in British newspaper The Times on Feb. 25. Bowie, who passed away aged 69 in January 2016 after a battle with cancer, has two acknowledged children, film director Duncan Jones, 45, by his first wife Angie, and a daughter Lexi Jones, 16, by his second wife Iman. The notice requires claimants to present details of their relationship to him to lawyers at London legal firm Simkins LLP by 4 May. Bowie lived a typical rock and roll lifestyle during the peak of his career in the 1970s and has admitted his promiscuity in interviews. - WENN.com, 2/27/17......
Sting performed an emotional rendition of his Oscar-nominated song "The Empty Chair" at the 89th Annual Academy Awards on Feb. 26 in Hollywood, Calif. "The Empty Chair "was featured on the soundtrack of Jim: The James Foley Story, a documentary which chronicles the story of American journalist James Foley who was captured in Syria and became the first American citizen to be killed by ISIS when he was beheaded in 2014. "The Empty Chair"'s lyrics recount the absence from a deceased loved one from a family gathering, performance ended with a photo of Foley and the aptly-timed quote, "If I don't have the moral courage to challenge authority... we don't have journalism." Sting previously performed "The Empty Chair" at Sundance 2016's ASCAP Music Café with James Foley's family in attendance. "I curated the song from what [Jim's] family and friends said about him. It's their song," Sting has said. - Billboard, 2/26/17...... Jazz pianist Horace Parlan, a stalwart of the hard-bop jazz movement of the 1950s and 1960s and a notable collaborator with such stars as Charles Mingus and Dexter Gordon, died Feb. 23 at a nursing home in Naestved, Denmark. He was 86. Mr. Parlan overcame limited use of his right hand to develop a distinctive punchy style. In 1977, he made a well-received recording of spirituals with saxophonist Archie Shepp, "Goin' Home," and the two made several appearances over the next few years at jazz clubs and colleges in the United States. The duo later recorded two more albums. - AP, 3/1/17...... U.K. designer Alan Aldridge, who contributed to and compiled the classic Beatles-themed book The Beatles Illustrated Lyrics, has died at age 73. Aldridge is possibly best known for the picture book The Butterfly Ball and the Grasshopper Feast (1973), a series of illustrations of anthropomorphic insects and other creatures, which he created in collaboration with William Plomer, who wrote the accompanying verses. Aldridge's other works include The Penguin Book of Comics (1967), Bernie Taupin: The One Who Writes the Words for Elton John (1976), and The Adventures and Brave Deeds of the Ship's Cat on the Spanish Maine (1977), and The Man with Kaleidoscope Eyes: The Art of Alan Aldridge (2009). - Goodreads.com, 2/24/17.
Saturday, February 25, 2017
Veteran rock guitarist/producer Rick Derringer pleaded guilty on Feb. 24 to carrying a Kel-Tec pistol on an airplane and in a secure area of Atlanta's airport on Jan. 9. Derringer, a former member of the Edgar Winter Group who sang the classic 1965 pop hit "Hang on Sloopy" and later recorded "Rock and Roll, Hoochie Koo" as a solo artist, told a federal air marshal he kept his gun with him on commercial airline flights 30 to 50 times a year, and never before had a problem carrying it through airport checkpoints. However a spokesman for the TSA said there's no way to substantiate claims dating back years. "It was just a mistake, a simple human mistake," said Kenn Moutenot, his manager and the drummer in Derringer's Rick Derringer Band. Nothing like it will happen again, "not even a water pistol." According to TSA guidelines, air passengers are allowed to bring guns as checked baggage only, and the unloaded firearms must be in locked, hard-sided containers that are declared to the airline when checked. Ammunition also is prohibited in carry-on bags. Derringer will begin a U.S. tour in March, and is now working on a remake of his 1980s song "Real American," which has been used as theme music by pro wrestler Hulk Hogan, and at campaign events for former president Barck Obama and Pres. Donald Trump. Derringer has said he hopes the new version and its music video will transcend politics and bring the nation together. - AP, 2/24/17......
Rock guitar god Eddie Van Halen announced on Feb. 23 that he's donating 75 guitars to low-income students through the Mr. Holland's Opus Foundation. The organization provides nearly 1,800 instruments annually to schools without music programs, aiding about 10,000 students annually. "My whole life has been music. I could not imagine anything else," Van Halen told CNN. "It's a must. It has to be taught." He added that it "was very difficult at first to find a charity that [takes guitars]... They all just wanted money." The foundation takes its name from the 1995 movie Mr. Holland's Opus, starring Richard Dreyfuss as a music teacher who mentors young students. - Billboard, 2/23/17...... In related news, Bruce Springsteen continued his habit of encouraging young musicians by inviting an 11-year-old fan who had never played drums in her life onstage to jam with his E Street Band during a show in Christchurch, New Zealand on Feb. 21. Hayley Dockrill, who attended the show with her family, held a sign that caught The Boss's eye -- "I can resist Trump, but I can't resist Max" -- and before she knew it was drumming alongside E Street drummer Max Weinberg on the iconic 1984 track "Dancing in the Dark." Hayley's father, Chris, said it was a surreal moment for his daughter, who not only played in front of 30,000 people, but walked off with a present: a signed drum stick. On Feb. 15 in Brisbane, Australia, Springsteen invited a teenage fan onstage to perform "Growin' Up" with him. - Billboard, 2/22/17...... Michael Jackson's mother Katherine Jackson is asking the court to let her intervene in a lawsuit against the executors of Michael's estate that centers on The Michael Jackson Company. Katherine claims she owns 10% of the company, which was formed in 2006. The legal fight began in 2013 after another TMJC shareholder, Quadree El-Amin, requested to inspect the company's financial records. As part of Jackson's ongoing probate proceedings, attorneys for the estate asked the court for an order determining that Jackson himself was the sole member and owner of TMJC. El-Amin then sued estate executors John Branca and John McClain, claiming they were making deals on behalf of TMJC without approval of its shareholders. Broderick Morris, Adean King and Raymone Bain also contend they are part owners of TMJC and are plaintiffs in the suit. Katherine Jackson says she was kept in the dark about El-Amin's inquiry and the resulting litigation. A hearing is currently set for Apr. 19. - The Hollywood Reporter, 2/24/17...... Such rock legends as Keith Richards, David Byrne, Pete Townshend and Michael Stipe are fighting depositions and submitted documents that presumably go into detail about the financial arrangements they have with publishers in a lawsuit started in 2015 by the National Music Publishers Association against the Wolfgang's Vault website, which sells rock memorabilia and recordings by those and many other music artists. Since the lawsuit was filed, attorneys for Wofgang's Vault owner William Sagan have attempted various tactics to battle claims Wolfgang's Vault lacks the requisite licenses to stream an estimated two billion recorded concert performances. Sagan's attorneys are now prying into old agreements in the music business and demanding depositions with the overall goal of poking holes in the claim Wolfgang's lacks copyright authority. One of the main theories that Sagan's side is pursuing is that if musicians retained copyright to their works at the time of performance, and then agreed to a recording of their concerts, the musicians made an implied license for later use of the recordings. Sagan is also exploring issues ranging from possibly faulty copyright registrations to a lack of protest among the artists over the years to support affirmative defenses as well as limit damages in a case potentially worth hundreds of millions of dollars. At a hearing on Feb. 16, U.S. Magistrate Judge Henry Pitman ruled that Keith Richards and David Byrne wouldn't be required to appear for a deposition, but that they would have to answer 25 written questions. Stipe's own motion to quash a subpoena is still pending. On Feb. 22, the music publishers asked the judge's permission to add new allegations to their lawsuit over a new website, Wolfgangs.com, launched in November 2016 that is also streaming audio recordings and video footage. - The Hollywood Reporter, 2/23/17......

A vintage Ferrari belonging to Eric Clapton may set a new record when it is auctioned in early March. Gooding & Company auction house founder David Gooding says the 1968 Dino 206 GT Ferrari could exceed the highest price paid for a Dino, which was $770,000 in 2016. The estimate on Clapton's Dino is $750,000 - $900,000, and if bidding gets fierce and competitive, it could be the first Dino to crest the $1,000,000 mark. Clapton has long had a continuing love affair with Ferraris, having owned at least a dozen exclusive cars from the Italian brand over the past forty years. The 1968 Dino is one of the first Ferraris he purchased, having been indoctrinated into the brand's charms by George Harrison. In his 2007 autobiography, Clapton recalled the time Harrison arrived at his house in a dark blue Ferrari 365 GTC. I'd never seen one in the flesh before, and my heart melted," he recalled. Clapton didn't have a license at the time and couldn't drive a manual transmission, but he vowed to learn "on Harrison's car" with the eventual goal of acquiring a Ferrari. - Billboard, 2/21/17...... Lionel Richie has been forced to postpone a coheadlining tour with Mariah Carey as he recovers from a knee procedure. The former Commodores member, 67, issued a statement saying "unfortunately my recovery from a knee procedure will not have me 100 percent ready to start the tour." He said he doesn't want to disappoint his fans and he's looking "forward to being back onstage so we can all be 'Dancing on the Ceiling' together again." The 35-date tour was supposed to launch Mar. 15 and wrap on May 27. Purchased tickets will be honored at the new dates, to be announced soon. - AP, 2/24/17...... A Los Angeles Superior Court judge ruled on Feb. 22 that Elvis Presley's daughter Lisa Marie Presley will not have to pay spousal support to her estranged husband Michael Lockwood while they fight over her assets. Judge Patrick Cathcart ordered Presley to pay $50,000 to the lawyer representing Lockwood. The ruling comes days after Presley filed court documents stating she is deeply in debt and their 8-year-old twin daughters are subject to a child welfare case. The order does not affect the couple's children, who are in the care of Presley's mother, Priscilla Presley A trial in children's court is scheduled for March. Michael Lockwood is challenging the validity of an agreement he signed after marrying Presley in 2006 that would govern how much he is entitled to in a divorce. He had been seeking $40,000 a month in spousal support, but Judge Cathcart said the unemployed musician would have to wait until after a trial on the agreement. Lockwood said he gave up his career and worked for Presley before their breakup, according to court documents. Presley's lawyer contended that Lockwood hasn't been looking for work and should apply to be a music teacher or work at Guitar Center. Lisa Marie contends the children's court proceeding was initiated after she discovered photos and "disturbing" video on her husband's computer, allegations Lockwood's attorney contends are "highly sensational" and inaccurate." Priscilla Presley tried to allay fans' concerns about the legal issues and well-being of the twins in a Facebook post on Feb. 19. "There is lots of confusion, commotion and concern from all the talk circulating," she wrote. "Let me put this to rest ... the girls have not been in foster care and never will be. The girls have been with me and will be until all this is sorted out." - AP, 2/22/17......
Nearly 14 months after his shocking death in Jan. 2016, David Bowie took top honors at the 2017 Brit Awards at London's O2 arena on Feb. 22. Bowie was posthumously awarded two of the biggest prizes -- best British album for Blackstar and British male performer -- during the 37th annual award show. I lost my dad last year, but I also became a dad and I was spending a lot of time trying to work out what would I want my son to know about his granddad," Bowie's son Duncan Jones said as he collected the best British album award on behalf of his late dad. "I think it would be the same thing that most of my dad's fans have taken over the last 50 years. He's always been there supporting people who think they're a little bit weird or a bit strange. A bit different. He's always been there for them. So this award is for all the kooks and all the people who make the kooks," Jones added. Actor Michael C. Hall, the lead actor in the Bowie-devised musical "Lazarus," collected the award for British male performer, and said "If David Bowie could be here tonight, he probably wouldn't be here tonight. But since he can't be here tonight, I'm here on his behalf and on behalf of his family to accept this testament to a man beholden to nothing but his own boundless imagination and daring. [A man] whose ever-expanding artistic vitality simultaneously soothes us and astonishes us. Maybe he is here tonight? I don't know." - Billboard, 2/22/17...... In other Bowie-related news, fans of the Thin White Duke are raising money for a memorial statue marking the late music icon's London birthplace. Plans call for the statue to be shaped in the fashion of the iconic lightning bolt from his Aladdin Sane album cover and would be situated in Brixton, south London -- just streets away from Bowie's Stansfield Road birthplace. Organizers say they have consulted Bowie's teams in New York and London in regards to planning the statue, and hope to pay for the project by crowdfunding online and estimate the costs to be north of $1.23 million. So far, 165 people have raised more than $28,330 for the red-and-blue-sprayed stainless steel monument. - NME/Billboard, 2/21/17...... Blondie announced on Feb. 20 that they will play a huge London Roundhouse show on May 3. Blondie will release it's latest studio LP, Pollinator, two days later and have recently posted the second single from the album, "My Monster" which is a collaboration with Johnny Marr, online. While in the U.K., Blondie will also play the British Summer Time festival. - NME, 2/20/17......
In an interview with People magazine on Feb. 20, David Cassidy revealed that he's suffering from dementia, the same disease from which his mother and grandfather suffered. "I was in denial, but a part of me always knew this was coming," the 66-year-old former The Partridge Family star said. Cassidy's revelation comes after a disastrous performance at The Canyon Club in Agoura, Calif., on Feb. 18 when he slurred his words throughout the show and even fell off the stage at one point. Cassidy also reportedly told audiences the following night at the Santa Barbara Performing Arts Center that that concert would be his last show, however a Mar. 4 show at BB King's Blues Club has yet to be cancelled. "I want to focus on what I am, who I am and how Ive been without any distractions," Cassidy told People. "I want to love. I want to enjoy life." Cassidy has struggled with alcoholism in the past, including a rehab stint in 2014 after his third arrest for driving under the influence. Cassidy also recently divorced his wife of 23 years, Sue Shifrin-Cassidy, after she filed for divorce. The split was finalized in 2016. - NY Daily News, 2/20/17...... A star-studded memorial for late The Brady Bunch matriarch Florence Henderson was held at the Music Box Theatre in New York City on Feb. 21. Stars including Alan Cumming, Michael Feinstein, Judy Gold, Whoopi Goldberg and Chita Rivera shared their fondest memories of the veteran actress, who died of a heart attack at age 82 on Nov. 24. Barry Williams, who played Greg Brady in the series, honored his TV mother by singing The Brady Bunch theme song with Gold and other stars. - NY Daily News, 2/22/17.
Monday, February 20, 2017
A picture of Paul McCartney and Ringo Starr recording together at Ringo's home studio was posted on Twitter by Starr on Feb. 19, and Starr's publicist has confirmed McCartney was there to contribute to Ringo's forthcoming album. "Thanks for coming over man and playing Great bass. I love you man peace and love," posted Ringo, who also posted a separate picture of himself, Paul and Joe Walsh with the comment, "And look out Joe W came out to play. What a day I'm having. Peace and love." The two surviving Beatles last recorded together for Ringo's Y Not album, released in 2010. Four days earlier on Feb. 15, Starr, McCartney, Walsh, Tom Hanks and Dave Grohl were spotted at at the Giorgio Baldi restaurant in Santa Monica, Calif. - Billboard/New Musical Express, 2/20/17...... In related news, a new song featuring Paul McCartney, Kanye West, Dirty Projectors and Ezra Koenig of Vampire Weekend with Dave Longstreth of the Dirty Projectors producing. McCartney previously teamed up with Kanye West for the collaborative song "FourFiveSeconds" which also featured Rihanna. The bridge of that song was written by Longstreth. - NME, 2/16/17......
Elsewhere on the Fab Four front, the movie rights for The Beatle Who Vanished, a book by author Jim Berkenstadt about drummer Jimmie Nichol who once filled in for Ringo Starr on tour for 13 days in 1964 when Ringo became ill, have been secured by Alex Orbison and Ashley Hamilton's 449 Productions. Alex Orbison is the son of rock and roll legend Roy Orbison, for whom the Beatles once opened for on tour before they shot to fame. Berkenstadt's book, first published in 2013, included accounts of Nichol's time with the Beatles, his pre- and post-Beatles career and included many archival photos. After his short tenure in the Beatles, Jimmie Nicol stayed in the music business playing with many groups, including Peter & Gordon, but mostly obscure bands. He has since avoided the spotlight. Alex Orbison says he is also planning a film on his father's life. - Billboard, 2/15/17...... Tohme Tohme, the ex-manager of Michael Jackson, took the stand in a trial over the King of Pop's taxes on Feb. 16, and his testimony could foreshadow an ugly trial ahead in his own separate legal fight with Jackson's estate. Tohme was called as a witness by the IRS, presumably, to show that Jackson had business suitors in the time leading up to his death despite allegations of child molestation. Specifically, he said there had been prospects of a "Moonwalker" sports shoe deal with Nike and a Broadway musical based on Jackson's songs. The legal fight between Tohme and the Jackson estate dates back to 2012, when a pair of dueling lawsuits were filed. That trial is currently set for October and, if Tohme's time on the stand Thursday is any indication, there will likely be fireworks in the courtroom between Tohme and Jackson estate attorney Howard Weitzman, who pulled no punches during his cross examination of Tohme in the current trial. - The Hollywood Reporter, 2/17/17...... In other Michael Jackson news, the late singer's blockbuster 1982 album Thriller has just extended its reign as the highest certified album in U.S. history. The Recording Industry Association of America (RIAA) has certified the Quincy Jones-produced set at 33-times platinum in the U.S., and a plaque commemorating the milestone was presented at the home of Epic Records chairman Antonio "L.A." Reid over Grammy weekend earlier in February. The album was released through Sony Music Entertainment's Epic Records and spent 37 nonconsecutive weeks at No. 1 on the Billboard Hot 200 albums chart, and was the first album to generate a record seven Top 10 singles on the Hot 100 pop chart, including two No. 1s: "Billie Jean" (No. 1 for seven weeks) and "Beat It" (No. 1 for three weeks). In 2015, Thriller was named the biggest album of all time by a male artist on the Hot 200 chart, and the No. 3 title overall. Its closest competitor, the Eagles' Their Greatest Hits 1971-75, was last certified in 2006 with 29 million album units. Thriller has sold 105 million copies globally, according to Sony and the Jackson estate. - Billboard, 2/16/17......
Kiss has reached a new merchandising milestone. Over the last year, with the help of longtime merch partner Epic Rights, the band hit the 125 global licensing deal benchmark. Throughout its career, Kiss has sold some half a billion dollars retail value at stores and concerts, which helps back its claim to being the most merchandised band of all time. While Kiss trailblazed new merchandise and fan club territory in the mid-1970s with a torrent of t-shirts, patches, posters, lunch boxes and the formation of the Kiss Army, its latest wares now include Kiss emojis, mobile video games, moisturizing face masks, carbon fiber bikes and credit/debit cards. "We've had thousands of licensing partners over the years but my objective has never been to have bragging rights by accumulating volumes of licensing partners," says Kiss guitarist Paul Stanley. "Rather, it's been about using decades of successes as a spring board to elevate our position in terms of gaining higher stature affiliations." Stanley said original Kiss manager Bill Aucoin was the mastermind behind the Kiss merchandising juggernaut, and "We were snickered at by other bands until they saw the checks we were getting and all of a sudden they joined the parade." As for a Kiss reunion of the original members, including guitarist Ace Frehley, Stanley said: "I have no thoughts of re-visiting the past. With that said I am happy to enhance or do whatever i can for anyone who has helped put me where I am, but that doesn't include getting hitched again to somebody I unhitched from."- Billboard, 2/17/17...... Bob Dylan has released a cover of Frank Sinatra's "My One and Only Love" ahead of his latest album Triplicate, a 3-disc collection of 30 classic songs by American songwriters. Dylan has also released another Sinatra cover -- "I Could Have Told You" -- to promote the new record. Triplicate is due on Mar. 31, and Dylan will showcase songs from the album on his upcoming tour of the UK and Ireland, which gets underway on May 3 in Cardiff. He'll also be visiting Bournemouth (5/4), Nottingham (5/5), Glasgow (5/7), Liverpool (5/8), London (5/9) and Dublin (5/11). - New Musical Express, 2/18/17...... Surviving members of the Jefferson Starship participated in a protest at San Francisco City Hall on Feb. 16 over the city's decision to block a free concert in Golden Gate Park for the 50th anniversary of the "Summer of Love." "The best thing we ever did was to play for free in the park," said David Freiberg, a vocalist and bassist with the Jefferson Airplane and its spinoff, Jefferson Starship. "How can you celebrate the Summer of Love without that? It's impossible. I see no reason why we can't work this out." The June 4 show might still go on but it hit another major bureaucratic hurdle during the 3-hour public hearing on Feb. 16 over concerns about public safety. - AP, 2/16/17......
British publisher/author John Blake has written an essay for the UK paper The Spectator in which he claims that three years ago he acquired a secret, 75,000-word memoir written by Mick Jagger in the 1980s. Jagger has so far refused to release a memoir, but Blake writes that "virtually nobody knows is that he already has." Blake reveals that the book shows a "quieter, more watchful Mick" and "it's delicious, heady stuff. Like reading Elvis Presley's diaries from the days before he grew fat and washed-up in Vegas." But Blake says that Jagger suddenly "wanted nothing further to do with this project... He never wanted to see it published." - Billboard, 2/17/17...... Pay cable channel HBO has acquired the U.S. television rights to the David Bowie documentary David Bowie: The Last Five Years, which chronicles the late rock icon's recording sessions for his final two albums, 2013's The Next Day and 2016's Blackstar, as well as the stage musical "Lazarus." The Last Five Years premiered on England's BBC2 in January and features rare archival Bowie images, recordings from the two albums' studio sessions and interview with a number of Bowie collaborators, including longtime producer Tony Visconti. HBO has not yet announced when The Last Five Years will air. - Billboard, 2/17/17...... Touring in Australia on Feb. 15, Bruce Springsteen invited a teenage fan onstage to perform "Growin' Up" with him at the Brisbane Entertainment Center. "You know it on guitar?" Springsteen asked young Nathan Testa. "Come on up." On Feb. 13, the singer held a private meeting with Australian Adam Brooker, a fan who has a severe intellectual disability and learned to speak through Springsteen's lyrics. - Billboard, 2/16/17...... In other news Down Under, the '70s hit "Star Wars Theme/Cantina Band," adapted from John Williams's original Star Wars theme, has been named the country's favorite sex jam. Streaming giant Spotify.com compiled a list of Australia's Top 10 sex jams by scouring playlists with the word "sex" in their title, and "Cantina Band" led the list, followed by songs by Rhianna, Kings of Leon, The Weeknd and Frank Ocean. - NME, 2/17/17...... The Grateful Dead have announced they will release a 40th anniversay box set of their legendary performance at Cornell University's Barton Hall on May 8, 1977. May 1977: Get Shown the Light will be an 11-disc box set and be "the commercial debut" of the Cornell University performance, which is considered so legendary that a copy of the recording was placed in the Library of Congress' National Recording Registry in 2011. To be released by the band's official site Dead.net, the set also includes three previously unreleased recordings: Veterans' Memorial Coliseum, New Haven, Connecticut (May 5, 1977), Boston Garden, Boston (May 7, 1977) and Buffalo Memorial Auditorium, Buffalo, New York (May 9, 1977). "These four concerts have been the holy grail of wish-list releases both externally and internally for a long, long time," said David Lemieux, Grateful Dead archivist and the set's producer, in a statement. - Billboard, 2/16/17...... The twin daughters of Elvis Presley's daughter Lisa Marie Presley have been placed in the care of California's Department of Children and Family Services (DCFS) after Lisa Marie claimed to have found indecent photos and videos of children on the computer of their father, Michael Lockwood. Finley and Harper Lockwood, eight, have reportedly been removed from the family home by social workers, and a trial date has been set for March to determine their future. Presley, 49, said of the discovery in the court papers: "I was shocked and horrified and sick to my stomach." She continued to reveal that police raided her former home with Lockwood and discovered 80 of his devices, but these have yet to be fully analyzed. "My understanding is that Tennessee law enforcement is also conducting an investigation related to the photos and videos that I discovered," she said in the documents. Presley and 55-year-old musician Lockwood married in 2006, with the singer filing for divorce last June, citing irreconcilable differences. Presley also claims her $300 million fortune left to her by her father's estate has gone, and she has been forced to move in with her actress daughter Riley Keough, although she still receives a $100,000 monthly allowance from the estate. - WENN.com, 2/17/17...... Just weeks after announcing he was planning to retire at the end of 2017, '70s teen heartthrob David Cassidy appeared to be heavily intoxicated at a concert at The Canyon Club in Agoura, Calif., on Feb. 18 where he slurred his words and struggled to stay on his feet. Footage captured by fans and shared by TMZ.com shows the former Partridge Family star rambling and toppling off the stage during his gig. Cassidy, 66, has battled with alcoholism in recent years, leading to arrest for DUI on several occasions, and according to one gossip columnist wrecked his car last September but managed to get it towed away without the police busting him again. Cassidy has live dates booked in for March and June, according to his website, though TMZ claims he said on stage that the Feb. 18 concert was his final show due to health reasons. - Billboard, 2/20/17......
Former Pink Floyd principal Roger Waters said on Feb. 19 that he's considering performing his band's 1979 classic album The Wall at the US-Mexico border in a protest against U.S. Pres. Donald Trump. "The Wall is very relevant now with Mr Trump and all of this talk of building walls and creating as much enmity as possible between races and religions," Waters said, adding that the LP is "about how detrimental building walls can be on a personal level, but also on broader levels." Waters has also been protesting against Trump with his visuals for his live shows, which have included a flying pig that had the words "F--- Trump and his wall" emblazoned on it, as well as giant, super-imposed pictures of Trump with some members of the Ku Klux Klan. In 1990, Waters famously performed the album in Berlin to mark the fall of the Berlin Wall the previous year. Meanwhile, both Waters and fellow Pink Floyd member Nick Mason have appeared open to the band reuniting to play the U.K.'s Glastonbury Festival. The two appeared together on Feb. 16 at a press conference at the V&A museum in London, ahead of an exhibition focusing on the band which opens in May. Asked about the possibility of a Pink Floyd Glastonbury reunion with Dave Gilmour, Waters reportedly said to Mason: "The last I heard, David retired. You know David better than me." - New Musical Express, 2/20/17...... Clyde Stubblefield, a drummer for James Brown, died on Feb. 18 at a Madison, Wisc., hospital after a 10-year battle with kidney disease. He was 73. Stubblefield performed on several of Brown's classics in the 1960s and early 70s, including "Cold Sweat," ''Say It Loud -- I'm Black and I'm Proud," ''I've Got the Feelin'," and the album Sex Machine. But he was best known for a short solo on Brown's 1970 single, "Funky Drummer" which, according to Rolling Stone magazine, has been sampled on over 1,000 songs and served as the backbeat for countless hip-hop tracks, including Public Enemy's "Fight the Power," Dr. Dre's "Let Me Ride," LL Cool J's "Mama Said Knock You Out" and Run-D.M.C.'s "Run's House." However his wife, Jody Hannon, said that her husband actually saw "very little" in royalties and never expected them. Stubblefield had lived in his wife's hometown of Madison, Wisc., since the early 1970s and had long been a fixture on the local music scene. - AP, 2/18/17...... Walter "Junie" Morrison, keyboardist and producer for funk band Ohio Players and producer/performer with George Clinton's Parliament-Funkadelic, has died. He was believed to be 62. After high school, Morrison started a stint with the Ohio Players, working as an arranger, producer and musical director for the band on such hits as "Pain," "Funky Worm" and "Ecstasy." He left the group in 1974 and became a key player in Clinton's Parliament-Funkadelic from 1978-1980, contributing to such landmark albums as One Nation Under a Groove and Motor Booty Affair. - Billboard, 2/16/17...... Peter Skellern, the singer behind the 1972 U.K. hit "You're a Lady," passed away on Feb. 17 following a battle with brain cancer. He was 69. Following "You're A Lady," Skellern had another hit with "Love is the Sweetest Thing"' in 1978. In 1984, he formed a group called Oasis with Julian Lloyd Webber and Mary Hopkin, with their self-titled album earning them a silver record. Skellern, who became an ordained priest and a deacon, had revealed that he had an inoperable brain tumour last October. - New Musical Express, 2/17/17...... Irwin Stambler, author of the early pop music sourcebook The Encyclopedia of Pop, Rock and Soul, died on Feb. 10 in Los Angeles. He was 92. Mr. Stambler's pop encyclopedia, which was first published in 1974, went through several revisions, chronicled the professional and personal lives of everyone from Chuck Berry to The Zombies. In an age before the internet, it provided a convenient and entertainingly written set of mini-biographies. Mr. Stambler's son said his father often did his own research, interviewing musicians and attending concerts. - AP, 2/17/17...... Canadian radio legend Stuart McLean, best known as the host of CBC Radio's The Vinyl Café which was syndicated to some 80 U.S. public radio stations, died in Toronto on Feb. 15. He was 68. McLean began his radio career as a researcher for CBC Radio One's Cross Country Checkup, before getting into radio documentaries for the station's Sunday Morning. In 1994, he launched The Vinyl Café as a summer series, and the show became part of CBC's regular schedule in 1997 and the next year starting taking it on the road to theaters across Canada and into the U.S. - Billboard, 2/15/17.
Wednesday, February 15, 2017
Blondie has released a new psychedelic video for "Fun," the lead single off their upcoming album Pollinator. Directed by Beyoncé collaborator Dikyal Rimmasch, the video has a vibrant, intergalactic theme which Blondie guitarist Chris Stein says is necessary because "in these trying times, we need some fun... we're very serious about fun." Pollinator, the follow-up to Blondie's 2014 set Ghost of Download, hits stores May 5, and the band hits the road behind the new LP on July 5 in Saratoga, Calif. - New Musical Express, 2/15/17......
David Bowie swept the 2017 Grammy Awards on Feb. 12 in Los Angeles with five posthumous wins for his final album, Blackstar. The late singer was awarded in all four categories in which he'd been nominated -- Alternative Album and Best Engineered Album, for Blackstar, plus Best Rock Performance and Rock Song, for the title track. Additionally, Blackstar's graphic designer took home a Grammy for Best Recording Package. In all, Bowie racked up four times as many Grammys as he'd previously garnered in the entirety of his career. The five Grammys were also the first ever true "musical" Grammy wins for Bowie, having previously won just Best Video in 1985 and a Lifetime Achievement Award in 2006. "I was very surprised to learn that he'd only won one Grammy, for a video -- that was shocking to me," said saxophonist Donny McCaslin, the jazz band leader who collaborated with Bowie on the sessions for the album. "I just feel this is such a deep record, regardless of my involvement in it, and I'm just so happy for his family and his fans. We're fans too, so this is really cool," he added. Bowie's son, Duncan Jones, recognized the achievement by sending a tweet of an old photo of himself hugging his dad, saying "So proud of you dad! Would hold you up forever." Meanwhile, the physical release of Bowie's No Plan EP featuring the final tracks he ever recorded for the "Lazarus" musical drops on Feb. 24 on CD, before a vinyl edition is released on Apr. 21. - Billboard/NME, 2/13/17...... In other '70s artist Grammy news, Willie Nelson took home a Best Traditional Pop Vocal Album Grammy for his Summertime: Willie Nelson Sings Gershwin album, while his fellow country legend Dolly Parton shared a Best Country/Duo Perdformance Grammy with Pentatonix for their collaboration on Parton's classic song "Jolene." A Best Music Film Grammy went to the Beatles for the Ron Howard documentary The Beatles: Eight Days a Week - The Touring Years. Meanwhile, Carlos Santana has apologized for a diss of Beyoncé, who lost to Adele in several Grammy categories, by intimating that the "Lemonade" vocalist was "not a singer-singer" but more of a music model. Santana told a New Zealand newspaper that "I think that Adele won because she can sing sing... With all respect to our sister Beyoncé, Beyoncé is very beautiful to look at and it's more like modeling kind of music -- music to model a dress -- she's not a singer, singer, with all respect to her." After his comments drew a firestorm of reaction on Twitter, Santana took to Facebook to clarify his comments, saying he was taken out of context. "My intent was to congratulate Adele on her amazing night at the Grammies," he wrote. "My comment about Beyoncé was regretfully taken out of context. I have the utmost respect for her as an artist and a person. She deserves all the accolades that come her way." In still more Grammy-related news, Joni Mitchell made a rare public appearance on Feb. 11 at Clive Davis' annual Pre-Grammy Gala at the Beverly Hilton Hotel in Los Angeles, where she was escorted by writer and filmmaker Cameron Crowe. The attendance by the 73-year-old rock/folk icon at the star-studded gala was a big deal, given she suffered from a brain aneurysm in March 2015 and was found unconscious in her L.A. home. Mitchell's health has been a source of concern since, though in late June of that year, her attorney Rebecca J. Thyne said the artist was "expected to make a full recovery." Mitchell, who is now wheechair-bound, was honored at the Grammys with a tribute video and a performance by "Both Sides Now" folk singer Judy Collins. - Billboard, 2/12/17......

Tom Petty was feted on Feb. 10 at a MusiCares' pre-Grammy dinner at the Los Angeles Convention Center by such fellow rock legends as Stevie Nicks, Don Henley, Jackson Browne, Randy Newman and the Foo Fighters, among others. "Twenty years ago, I would have been way too cynical to do this, but I'm 66 now," said Petty, who was named the 2017 MusiCares Person of the Year. Expressing gratitude to his band the Heartbreakers, Petty told the black-tie crowd, "We got together last week and rehearsed for this thing, and I realized I may actually be in one of the best two or three rock and roll bands there is." Performances included Newman ("Refugee"), Browne ("Learning to Fly"), Henley ("Free Fallin'") and ELO's Jeff Lynne ("I Won't Back Down"), with Petty himself and Stevie Nicks singing their big duet hit, "Stop Draggin' My Heart Around." Recording Academy president Neil Portnow announcing that the evening had brought in more than $8.5 million for musicians in medical or financial need. - Billboard, 2/11/17...... An unreleased song recorded by Bruce Springsteen for the movie Harry Potter and the Sorcerer's Stone -- the first movie in the Harry Potter series -- but was never used appeared briefly on the streaming service SoundCloud.com on Feb. 10, but has since been removed. The ballad "I'll Stand By You Always" was recorded by the Boss in 2001 although it doen'st have any direct reference to Harry Potter, it includes sincere lyrics like, "We'll let the night come and do what it may, together we'll find the courage, we'll find faith/ Until you awake." Springsteen later told the BBC that the song was "very uncharacteristic of something I'd sing myself" and added that he still hopes to get it into a children's movie someday. - Billboard, 2/10/17......
Rick Derringer has been charged with carrying a loaded gun in his carryon bag on a Delta Air Lines flight from Mexico after he was stopped after landing in Atlanta. According to court records, a federal air marshal said that Derringer said he often flies with a gun in his carry-on and has never experienced any problems. Derringer's manager, Kenn Moutenot, said the "Rock and Roll, Hoochie Koo" singer thought he was permitted to have the gun because he has a permit to carry one, that he meant no harm and will work with the government to clear his name. - AP, 2/10/17...... A new Eric Clapton documentary entitled Eric Clapton: A Life in 12 Bars will premiere on the pay cable channel Showtime in 2018 after being released theatrically this fall. The documentary, directed by Lili Fini Zanuck, is described as an unflinching and deeply personal journey into the life of Clapton will screen at domestic and international film festivals later this year, and be released theatrically in the U.S. and Canada this fall. "Despite the fact that (Clapton's) path is strewn with tragedies, addiction and loss, he never fails to regain his bearings and continue to serve what he holds dearest: his music," Zanuck said in a statement. - Billboard, 2/10/17...... '70s New Wave legends Devo have been given their own set of Web emojis, many of which reference memorable moments from videos for Devo hits like "Whip It" and "(I Can't Get No) Satisfaction" as well as other imagery unique to the band. Devo formed in 1973 and released debut album Q: Are We Not Men? A: We Are Devo! in 1978. Their last full-length LP Something for Everybody was released in 2010. - New Musical Express, 2/11/17...... Former Deep Purple vocalist Glenn Hughes will participate in a "Storytellers" event at London's historic Cafe de Paris from 12 noon to 4pm on Feb. 25. The event will included the airing of a new 60 minute documentary, featuring never-before-seen classic archival vision of Hughes from the 1970's. The screening will be followed by a 2 hour story telling session hosted by Nicky Horne where Hughes will delve into some of the great and even infamous events in his life to date. - Noble PR, 2/10/17......

Legendary jazz singer Al Jarreau passed away on Feb. 12, two weeks after being hospitalized due to exhaustion and later cancelling his 2017 tour. He was 76. A seven-time Grammy winner, Jarreau's biggest single was 1981's "We're in This Love Together," and he was featured on the all-star 1985 song "We Are the World." Jarreau also sang the theme to television's Moonlighting. A statement on Jarreau's website read in part, "His 2nd priority in life was music. There was no 3rd. His 1st priority, far ahead of the other, was healing or comforting anyone in need. Whether it was emotional pain, or physical discomfort, or any other cause of suffering, he needed to put our minds at ease and our hearts at rest. He needed to see a warm, affirming smile where there had not been one before. Song was just his tool for making that happen." The singer was surrounded by family and friends when he died in Los Angeles, his manager, Joe Gordon, told Ebony magazine. - Billboard, 2/12/17...... Sonny Geraci, the Cleveland-born pop singer who scored national hits as lead singer of The Outsiders in the 1960s and Climax in the 1970s, has died. He was 69, and had been in ill health since suffering a brain aneurysm in 2012. Geraci became the lead singer of The Starfires in 1964, who changed their name to The Outsiders and scored four singles on the U.S. pop charts during the late 1960s, including "Time Won't Let Me," "Girl in Love," "Help Me Girl" and "Respectable (What Kind of Girl Is This)," a remake of the Isley Brothers tune. After leaving The Outsiders in 1970, Geraci eventually formed Climax with Walter Nims, who had been a member of both The Starfires and The Outsiders. That group later scored a Top 3 single with "Precious and Few," written by Nims. Climax disbanded in 1975. Geraci left the music business in the early 1980s, but tried a comeback, under the pseudonym Peter Emmett, in 1983, releasing an unsuccessful album on MCA. Later, he played the oldies circuit, performed for a time with the Grass Roots and toured from 2007-2012 as Sonny Geraci and the Outsiders. - 2/6/17...... Steve Lang, a former bassist for the Canadian classic rock outfit April Wine, has died at the age of 67. No cause of death has been announced, though he had suffered from Parkinson's Disease. Lang joined April Wine in 1975 as a replacement for longtime bassist Jim Clench, and was first featured on 1976's The Whole World's Goin' Crazy. He went on to play on a total of seven April Wine albums over eight years. He split from the band in 1984, eventually going into the finance industry. "Steve played bass with [April Wine] for years and his musicianship was exceptional," April Wine band leader Myles Goodwin posted on Facebook. "My condolences go out to his family. He will sadly be missed by his friends and by fans everywhere." - 2/8/17.
Friday, February 10, 2017
Officials in San Francisco have denied a permit for a 50th anniversary "Summer of Love" concert that was to be held on June 4 in Golden Gate Park's Polo Field and headlined by surviving members of such legendary bands as Jefferson Airplane, Santana and Big Brother and the Holding Company. The "city by the bay" was at the center of the '60s counterculture movement, and the concert was expected to draw tens of thousands of people, but city officials have informed event promoter Boots Hughston that his request for a permit was being denied. In a sharply worded, 3-page letter, the San Francisco Recreation and Parks Department said that Hughston had made "numerous misrepresentations of material fact" that left them with deep concerns about safety and security measures for the concert. Hughston denied making any misrepresentations and called the letter a "character assassination," saying he has a flawless record as a concert promoter and had organized events at Golden Gate Park and elsewhere since the 1970s without any problems. Hughston said he plans to file an appeal against the permit denial and added he still hopes the event can take place. - AP, 2/9/17......



Black Sabbath played their last ever show in their hometown of Birmingham, UK on Feb. 4 at Birmingham's NEC Arena. The heavy metal legends, who wrapped up their 81-date The End tour, played a 15-song set including "War Pigs," "Iron Man," "Children of the Grave," and bowed out with an encore of 1970's "Paranoid." Founding members Ozzy Osbourne, guitarist Tony Iommi and bassist Geezer Butler all participated in the The End tour, and in November 2016 Osbourne told Classic Rock magazine that he has no plans to retire from either recording or performing live. "It's not me that wants to retire, it's Black Sabbath," Osbourne said. "I'll be continuing my own musical thing. My wife is good at telling me partial information, but I know I'm not hanging my boots up for a while." On Feb. 6, Tony Iommi told Planet Rock that he would also quit touring, but he was "sure" Black Sabbath would continue as a band, and that he was open to releasing more music with Black Sabbath, although the band hasn't discussed it yet. - New Musical Express, 2/5/17...... In other Heavy Metal news, AC/DC guitarist Angus Young pranked his friends Guns N' Roses on Feb. 8 by dressing up as a member of airport security staff and ordering a search after Guns N' Roses touched down in Sydney ahead of five councerts in Australia. "Told we had to stay on plane last night in Sydney; 'airport security' wanted to do a check. We waited. It was Angus Young is an orange vest!," Guns N' Roses bassist Duff McKagan tweeted. The bands have grown close over the past year as Guns N' Roses singer Axl Rose has been filling in for AC/DC frontman Brian Johnson, who was forced to step down after being warned by doctors he could lose his hearing. Earlier in February, Johnson thanked a group of Swedish AC/DC fans for hosting an event raising funds for organisations searching for a cure for Alzheimer dementia, which has afflicted founding AC/DC guitarist Malcolm Young. "I know Malcolm would be so proud of you," Johnson posted on the event's blog on Feb. 7. "I am and I want to thank you for doing this. We've tried to tell people about this awful disease, tried to get a cure for it. You guys are helping and I'm so proud of you." - NME, 2/7/17...... The estate of late rock icon Prince has granted Universal Music Group exclusive licensing rights to much of Prince's catalog of released and unreleased works. Under the deal, the estate is licensing the 25 albums Prince released under the NPG Records label between 1979 and 1995, plus UMG can now work with the estate on the artist's vault of career-spanning unreleased works. The agreement means UMG is now the home for much of Prince's recorded music, plus publishing rights and merchandising. - Billboard, 2/9/17...... Michael Jackson's mother Katherine Jackson has accused one of her nephews, Trent Lamar Jackson, of being an "abusive con man" who has been attempting to take control of her finances for years. The Jackson matriarch has obtained a restraining order against Trent Lamar Jackson, after accusing him of taking cash from her accounts, and a Los Angeles judge has ordered the man to stay away from his aunt and return all his house keys. Trent Lamar Jackson reportedly disappeared from the Jackson compound shortly before sheriff's deputies and her lawyer arrived to force him off her property, and Katherine says she now fears for her safety if he returns. Katherine Jackson is currently in London visiting her newest grandson, Eissa, who was born to her daughter Janet Jackson in January. - WENN.com, 2/9/17......

Cher launched a residency at the Park Theater at the Monte Carlo Resort and Casino in Las Vegas on Feb. 8 after an illness forced her off the road for nearly three years. Cher's "Classic Cher" show featured the diva's hit singles, glamorous Bob Mackie-designed outfits, and her legendary sense of humor, as she joked about her breasts, her age, and her love of Dr. Pepper. The 90-minute show plays a series of dates at Park Theater in February and May, as well as at The Theater at MGM National Harbor outside Washington, D.C. in March, August and September. - Billboard, 2/9/17...... Interviewed by a Detroit TV station on Feb. 8, Aretha Franklin revealed that she plans on retiring at the end of 2017 after releasing a new album in September. "I must tell you, I am retiring this year," said Franklin. "I feel very, very enriched and satisfied with respect to where my career came from and where it is now. I'll be pretty much satisfied, but I'm not going to go anywhere and just sit down and do nothing. That wouldn't be good either," she added. Franklin, 74, added however that she will remain open to "some select things, many one a month, for six months out of the year." Franklin's new LP will be an ode to her hometown of Detroit, composed of original works and recorded in the Motor City, and feature songs produced by Stevie Wonder. - Billboard, 2/9/17...... Speaking of Stevie Wonder, the legendary Motown singer has joked to TMZ.com that he will "reveal the truth" about his sight later this year, and claims that he has "flown planes." Wonder was recently stopped by TMZ and asked whether he would ever star in a reality TV show. His response was that it would be "too invasive." The artist went on to claim that he has flown planes twice before and actually landed one. When the TMZ reporter then joked that Wonder might one day come out and say he can actually see, he said (most likely in jest): "This year, I will reveal the truth." - New Musical Express, 2/7/17...... Blondie announced on Feb. 8 that it will kick off a 22-city North American tour on July 5 at The Mountain Winery in Saratoga, Calif. Blondie's "Rage and Rapture Tour" will come on the heels of the band's new album, Pollinator, which hits stores on May 8. The tour will run through an Aug. 12 date at Southside Ballroom in Dallas, Tex., and the opener will be Garbage. - Billboard, 2/8/17...... Willie Nelson announced on Feb. 8 he was postponing two more concerts -- one in Arizona and one in New Mexico -- due to illness. According to his website, concerts at Desert Diamond Casino in Sahuarita, Ariz., on Feb. 10 and the Route 66 Casino in Albequerque on Feb. 11 will be rescheduled. Two days earlier, the 83-year-old Nelson postponed three concerts in California and one in Tucson, Arizona. In late January, he canceled two of his five shows in Las Vegas due to a cold. On Jan. 31, Nelson was seen at an event in Las Vegas to promote his new line of specialty cannabis and played three shows at the Venetian on Feb. 1, 3 and 4. Nelson is due to release his latest album, God's Problem Child, on Apr. 28. - Billboard, 2/8/17...... Bob Dylan has added three warm-up shows at intimate venues to his upcoming UK arena tour, which is set to kick off on May 3 at Cardiff's Motorpoint Arena. Dylan will play a trio of shows at the London Palladium on Apr. 28, 29 and 30 ahead of the main jaunt. The tour will also see the rock icon visiting Bournemouth (5/4), Nottingham (5/5), Glasgow (5/7), Liverpool (5/8), London (5/9) and Dublin (5/11). - NME, 2/8/17...... Elton John, Quincy Jones, George Clinton and Sean Lennon will be among the artist-curators of a new vinyl record subscription service called Experience Vinyl. For under $30 a month, subscribers to the new service will receive one of the artist's favorite albums (not their own album) along with personalized commentary, the artist's top ten albums list, access to the Experience Vinyl store and various rewards. A portion of the sales wil go to the artist's charity of choice. The service's first curator, Elton John, has directed a portion of his sales be donated to The Elton John AIDS Foundation. Co-founder Brad Hammonds called Experience Vinyl "a different kind of subscription service and a dream for any vinyl lover... Who better to send you great music each month than artists themselves?" - Billboard, 2/8/17...... In related news, David Bowie's No Plan EP is set to be released on vinyl later in 2017. No Plan is the latest posthumous release from Bowie, who died in Jan. 2016, and features three songs from his Lazarus musical, as well as "Lazarus" from his final album Blackstar. The EP was released digitally on Jan. 8 -- Bowie's birthday -- and features recordings from Bowie's final ever recording sessions. CD versions of No Plan will drop on Feb. 24, before the vinyl edition is released on Apr. 21. A special edition vinyl, which is a dye-cut version that comes with an accompanying lightograph, will follow a month later on May 26. - NME, 2/6/17......
Steven Van Zandt, the longtime guitarist in Bruce Springsteen's E Street Band, has been named the speaker for this year's graduation ceremony at Rutgers University. Van Zandt, who also appeared in an acting role in HBO's The Sopranos, will also receive an honorary doctor of fine arts at the May 14 ceremony in Newark. Van Zandt was born in Massachusetts but moved to New Jersey when he was seven. The musician was chosen after a selection process involving students, faculty and staff, and he follows in the footsteps of former US Pres. Barack Obama, who delivered the keynote address in 2016. - AP, 2/8/17...... As the 1992 film Wayne's World was screened in US cinemas on Feb. 8 to mark the Mike Myers and Dana Carvey comedy's 25th anniversary, Alice Cooper has reflected on the movie's "we're not worthy" scene which featured him. The scene sees Wayne and Garth meeting Cooper backstage, and when the Coop asks the pair to "hang out," they bow to their knees and say: "We're not worthy, we're not worthy, we're scum." "I think we did it in two takes," Cooper reflected. "They [Myers and Carvey] were doing everything they could to get me to break up. But they didn't realise my iron will, so I went right through that dialogue and I think I surprised them." Cooper also revealed that some fans still re-enact the scene during chance run-ins. "Airports is when everybody does, 'We're not worthy!' I always try to let them think it's the first time anybody's ever done that. And they're so clever," he said. - Billboard, 2/8/17...... The creators of the classic rock "mockumentary" This Is Spinal Tap have reunited to file a $400 million lawsuit against Vivendi SA for "engaging in anti-competitive and unfair business practices, as well as fraudulent accounting" in its management of movie, which has been voted the funniest comedy film of all time. Co-creators Christopher Guest, Michael McKean and director Rob Reiner have formally joined fellow co-creator Harry Shearer in the lawsuit, which was originally filed by Shearer in October 2016. The co-creators are claiming they have been denied "their rightful stake in the production's profits." Commenting on the lawsuit, Guest said: "The deliberate obfuscation by Vivendi and its subsidiaries is an outrage. It is vital that such behavior is challenged in the strongest way possible." Shearer said of his co-creators' decision to join: "Their participation will help demonstrate the opaque and misleading conduct at the heart of this case. We're even louder now." - NME, 2/8/17...... Elton John paid tribute to his late friend George Michael during an interview on the UK radio show Beats 1 on Feb. 6. "George was one of Britain's most brilliant songwriters" and "the kindest, most generous man," Elton said, adding he'll miss Michael's "humanity most of all." Michael died at his England home at age 53 on Christmas Day. - AP, 2/7/17......

Former The Police frontman Sting was named one of the 2017 Polar Music Prize winners on Feb. 2 by Alfons Karabuda, chairman of the Prize committee. Sting and saxophonist/composer Wayne Shorter will accept their Polar Music prizes from King Carl XVI Gustaf of Sweden at a gala ceremony at the Stockholm Concert Hall on June 15. The Polar Music Prize was founded in 1989 by Stig "Stikkan" Anderson, the manager and music publisher of ABBA. A well-known lyricist, he also was the co-writer on many of their early hits. The prize was first presented in 1992. Previous winners of the Polar Music Prize include Elton John, Ray Charles, Bob Dylan, Led Zeppelin, Pink Floyd, Peter Gabriel, Joni Mitchell, Paul McCartney, Bruce Springsteen and Patti Smith. - Billboard, 2/7/17...... Music author and journalist Ritchie York, who penned books on such rock stars as Led Zeppelin, Van Morrison, and most recently John Lennon and Yoko Ono, died of chronic obstructive pulmonary disease in his native Australia on Feb. 6. He was 73. Yorke, who was the senior music writer for Brisbane's Sunday Mail for 20 years until 2007, and also earlier served as Billboard's Canadian editor for a decade in the 1970s. His books include Led Zeppelin: The Definitive Biography, The Music: The Van Morrison Biography and The History of Rock 'n' Roll. - Billboard, 2/7/17...... "Professor" Irwin Corey, the wild-haired comedian and actor known for his improvisational riffs and nonsensical style who billed himself as "The World's Foremost Authority," died on Feb. 6 at his home in Manhattan. He was 102. Mr. Corey's dizzying mix of mock-intellectual circumlocutions, earnest political tirades and slapstick one-liners made him the king of comedic confusion and earned him the nickname "professor." "Did you hear about the guy who went to the druggist and wanted to get some cyanide?" one of his jokes went. "The guy takes a picture of his wife out of his wallet, and the druggist says, 'I'm sorry, I didn't know you had a prescription!'" Mr. Corey became a staple on television talk shows and in comedy clubs in the 1960s and 1970s, and his film career included working with Jackie Gleason and Woody Allen. He often wore sneakers, a skinny black tie, black tails and his hair was disheveled. It was never clear exactly what he was an authority on. Often he would begin his act with long-winded gobbledygook filled with sentences that followed their own logic before pausing and then saying, "What was the question again?" Mr. Corey's son, Richard, alled his father "original and one-of-a-kind, iconic." - AP, 2/7/17.
Sunday, February 5, 2017
Bob Dylan announced on Jan. 31 that he'll be releasing a 3-disc studio album, Triplicate, on Mar. 31 that will feature 30 "brand-new recordings of classic American tunes." All three discs of Triplicate will be individually titled ('Til The Sun Goes Down, Devil Dolls and Comin' Home Late), and each album will include a thematically arranged 10-song sequence. Triplicate will be the artist's 38th album release, and the first ever triple-length set of his career. Produced by Jack Frost, Triplicate will feature such pop standards as "As Time Goes By," "Once Upon a Time," "The Best Is Yet to Come," "Stardust" and "Stormy Weather." - Billboard, 1/31/17......

Two classic rock legends, Steve Miller and Peter Frampton, have announced a coheadlining 30-city summer tour of North America that will get underway in Holmdel, N.J., on June 15 and wrap on Aug. 13 in Murphys, Calif. Major cities along the way include Toronto (6/20), Philadelphia (6/27), Salt Lake City (8/2), Las Vegas (8/8) and Los Angeles (8/11). Steve Miller expounded on his long history with Peter Frampton in a Jan. 31 statement: "Peter and I first met at Olympic studios in London in the late sixties when we were both just starting our recording career. He was a wonderful guitarist and songwriter then and he is even more so today. Over the years, we've played together in venues from theaters to football stadiums and everything in between.... I'm looking forward to a summer of great music, exceptional performances and fun. Peter is remarkable musician." - Billboard, 1/31/17...... High profile movie producer Michael De Luca (Captain Phillips, Moneyball, The Social Network) is working on a new, currently-untitled movie about the relationship between John Lennon and Yoko Ono, as well as their antiwar efforts. "The story will focus on ripe and relevant themes of love, courage and activism in the U.S. -- with the intention of inspiring today's youth to stand up for and have a clear vision for the world they want," De Luca said in a statement on Feb. 1. "I am also honored and privileged to be working with Yoko Ono, [writer] Anthony McCarten and [Immersive Pictures chief] Josh Bratman to tell the story of two amazing global icons." McCarten is the author behind The Theory of Everything and an upcoming Winston Churchill biopic starring Gary Oldman. During their 11-year marriage, John and Yoko collaborated on multiple creative projects, including what would become Lennon's final solo effort, 1980's Double Fantasy. In 2016, Yoko Ono reissued three of her albums from the 1970s, the start of a full reissue campaign of her music. - The Hollywood Reporter, 2/2/17...... In other Beatles-related news, Paul McCartney has unveiled a rare demo on the web featuring Elvis Costello called "Twenty Fine Fingers" as part of his ongoing Archive Collection. "Twenty Fine Fingers" is the first of nine demo tracks from the sessions for Macca's 1989 solo album, Flowers In the Dirt, that are set to be released in 2017. McCartney and Costello collaborated on four of Flowers In the Dirt's 12 tracks, with Costello credited as a featured artist on the song "You Want Her Too." While "Twenty Fine Fingers" has already featured on McCartney bootlegs since Flowers In the Dirt was released (incorrectly titled as "Twenty-Five Fingers"), this is the first time that the demo has been officially released by its creator. A deluxe reissue of Flowers In the Dirt is set to drop on Mar. 24, which will contain eight other McCartney/Costello demos in addition to "Twenty Fine Fingers." A super deluxe version will contain a bonus DVD, 64-page photo book, and many other extras. - New Musical Express, 2/1/17......
In a post on his official website on Feb. 1, David Cassidy said he's planning to retire by the end of 2017 after playing a Las Vegas show on Feb. 17 and his final West Coast concerts on Feb. 18 and Feb. 19. Cassidy, 66, said that "traveling and my arthritis" have made performing around the country difficult in recent years. "This is not a complete 'Good bye' but I'm planning on working much less," the one-time The Partridge Family teen heartthrob said. A spokeswoman for Cassidy says he will perform some East Coast dates in March as well. - AP, 2/1/17...... As he continues his tour Down Under with the E Street Band, Bruce Springsteen isn't letting up at all on US Pres. Donald Trump. During his show in Melbourne on Feb. 2 at AMMI Park, The Boss played a cover of The Orions' 1962 No. 4 pop single "Don't Hang Up" to mock an allegedly disastrous phone call between Pres. Trump and Australian Prime Minister Malcolm Turnbull. The unlikely cover of the doo-wop song, which features the lyrics "Don't hang up (no no)... Don't hang up like you always do/ I know you think our love is true/ I'll explain the facts to you, don't hang up," came after the Australian media spent the day obsessing over what has been described as a tense conversation between Trump and Turnbull on Jan. 29 when the two men reportedly clashed over the American president's controversial immigration policy. Meanwhile, on Feb. 2 E Street Band guitarist Steven Van Zandt tweeted "Australia is, was, and always will be one of the USA's best friends and closest allies. Apologies for today's temporary embarrassment." The tweet came after Springsteen spoke out against Trump's immigration policy at a concert in Adelaide on Jan. 30. - Billboard, 2/2/17...... Organizers of 2017 Tribeca Film Festival announced on Feb. 2 that a new documentary about music mogul Clive Davis, The Soundtrack of Our Lives, will open the event this April. Based on Davis' bestselling 2013 autobiography, The Soundtrack of Our Lives explores Davis' life and historic career in the music industry, from his humble Brooklyn beginnings and brief stint as a lawyer to his development of major record labels (Columbia, Arista, J). Some of the top acts who Davis helmed during his career, including Aretha Franklin, Jennifer Hudson and Earth, Wind & Fire, will perform after the doc's world premiere at New York's Radio City Music Hall on Apr. 19. The 16th Tribeca Film Festival, presented by AT&T, runs Apr. 19-30. - Billboard, 2/2/17...... Premium cable network Showtime has announced a new documentary about the Beach Boys' 1966 classic LP Pet Sounds will air on their network later this year. The Beach Boys: Making Pet Sounds will premiere on Showtime in April and feature interviews with BB principal Brian Wilson as well as members Mike Love, Al Jardine, Bruce Johnston and David Marks. The documentary will also feature footage from the band's 1960s studio sessions as well as outtakes from recordings. Released in May 1966, the hugely influential Pet Sounds is considered one of pop music's greatest masterpieces. Meanwhile, Brian Wilson has announced a 50th anniversary Pet Sounds tour of the UK that will include the Kendal Calling and Camp Bestival festivals, as well as London's Eventim Apollo on Aug. 1 and Sheffield City Hall on Aug. 2. "I'm really happy to be able to come back to the UK and perform Pet Sounds yet again for all our fans," Wilson said in a statement. "The response from everyone has been amazing and that's why we decided to come back and play Pet Sounds for one last time." - New Musical Express, 2/4/17......
Blondie released the first single, called "Fun," from their upcoming studio album, Pollinator, on Jan. 31. Blondie's core trio of vocalist Debbie Harry, guitarist Chris Stein and drummer Clem Burke are joined by Dave Sitek of TV on the Radio on "Fun," which features the uplifting chorus "You're my fun when I'm down/ You pick me up again, you pick me up again/ You're my fun too, much fun/ I get the feeling that you're changing my mind." Pollinator also features contributions from Joan Jett, Laurie Anderson, Johnny Marr and Nick Valensi of the Strokes, and was the final album recorded at the legendary New York studio The Magic Shop. The studio was the site of sessions for David Bowie's final album, Blackstar, and has since closed due to rising rent costs. Pollinator, the follow-up to Blondie's 2014 album Ghosts of Download, is due on May 5. - Billboard, 2/1/17...... Appearing on The Tonight Show with Jimmy Fallon on Feb. 1, actor Keanu Reeves recalled the time Alice Cooper once babysat for him. "I grew up in Toronto and I lived on this street called Hazelton and there was a recording studio (near) there called Nimbus 9 and my mother was in costume design, she was in rock 'n' roll, in the business, and they had friends and she had friends, and so Alice Cooper -- I'm told -- babysat me. I don't know how that could possibly happen, but it did... Supposedly." Reeves will appear in the upcoming film John Wick: Chapter 2, as well as an upcoming new Bill & Ted project. - WENN.com, 2/2/17...... In a new interview with People magazine, the late Mary Tyler Moore's husband Dr. S. Robert Levine opened up about how her death has left him devasted. "I can't believe she is gone," he said. "Mary was my life, my light, my love. The emptiness I feel without her with me is without bottom." Revealing how she had remained fiercely independent even as her health failed after a long-term battle with diabetes and heart and kidney troubles. "She was a force of nature who fiercely defended her autonomy even as her health was failing," he said. "Mary was fearless, determined, and wilful. If she felt strongly about something, or that there was truth to be told, she would do it, no matter the consequences." Dr. Levine added that "My sadness is only tempered by the remarkable outpouring of good wishes, tributes, and personal 'Mary stories' told, with heart, by those touched by her grace." The death certificate for Mary Tyler Moore, who passed on Jan. 25, noted she died of "cardiopulmonary arrest, with aspiration pneumonia, hypoxia, and diabetes mellitus also listed as contributing factors." - WENN.com, 2/1/17......
John Wetton, a prog rock legend who was the ex-bassist for King Crimson and frontman for the '80s group Asia, died on Jan. 31 after losing his battle with colon cancer. He was 67. Born on July 12, 1949, in Derby, England, Wetton sang and played with the likes of Family, Mogul Thrash, Uriah Heep, Roxy Music, Wishbone Ash and King Crimson, before he formed the prog supergroup UK in the 1970s, and later the acclaimed and successful Asia with Geoff Downes, Steve Howe and Carl Palmer. Wetton also enjoyed a successful solo career, and played with the likes of Brian Eno, Phil Manzanera, David Cross, Ayreon and District 97. Wetton joined King Crimson two years after the departure of Greg Lake who, also sadly, died last month. "With the passing of my good friend and musical collaborator, John Wetton, the world loses yet another musical giant," Carl Palmer posted on Facebook. "John was a gentle person who created some of the most lasting melodies and lyrics in modern popular music. As a musician, he was both brave and innovative, with a voice that took the music of ASIA to the top of the charts around the world," he added. Wetton is survived by his wife Lisa, son Dylan, brother Robert and mother Peggy. - NME, 1/31/17.
Tuesday, January 31, 2017
According to an investigation of police records by the Miami Herald newspaper, the death of co-founding Allman Brothers Band member Butch Trucks was a suicide. The drummer, 69, reportedly shot himself in the head with a pistol inside his West Palm Beach condo as his wife of 25 years, Melinda, stood nearby. The records included a transcript of Melinda Trucks' call to police around 6 p.m. local time that was described as "hysterical," as she struggled to speak in complete sentences. Although Trucks was still breathing when police arrived, he passed away soon after. Police do not suspect foul play, and the results of an autopsy by the coroner's office will be released in a few weeks. - Billboard, 1/26/17...... Performing in Adelaide, Australia on Jan. 30, Bruce Springsteen spoke out against new US Pres. Donald Trump before launching into the song "American Land," which he described as an "immigrant song." "America is a nation of immigrants, and we find this anti-democratic and fundamentally un-American," Springsteen told the audience. Springsteen's words came after a federal judge in New York temporarily blocked an executive order by Pres. Trump on Jan. 28 that prevented individuals from seven countries with known terrorist ties from entering the U.S. Pres. Trump responded to the judge's action the next day on Facebook, saying his administration is "protecting our own citizens and border." - Billboard, 1/30/17......

In related news, Carole King has released an updated version of "One Small Voice," a song she first released more than three decades ago in support of the recent Women's March on Washington, D.C., in protest of Pres. Trump. In an essay on HuffingtonPost.com, King said: "It will take the strength and persistence of many small voices to overcome the lies of the loudest voice with our message of truth, dignity, and decency." "One Small Voice" tells the story of the Hans Christian Anderson classic "The Emperor's Clothes," and includes the lyrics "One small voice speaking with the values/ we were taught as children." King participated in her own women's march the same day in her small hometown of Stanely, Idaho. - Billboard, 1/26/17...... The Jacksons have announced they'll play a one-off UK show on June 18 at Blenheim Palace in Woodstock, Oxfordshire, on June 18 as part of the venue's Nocturne concert series. The current Jacksons lineup is comprised of four founding members -- Jermain, Tito, Jackie and Marlon Jackson -- and the show will be the group's only UK headline performance in 2017. Kool and the Gang will be the opening act. - New Musical Express, 1/30/17...... In related news, Michael Jackson's 18-year-old daughter Paris Jackson will make her acting debut in 2017 on Fox's drama series Star, the network announced on Jan. 30. Star is set in the music industry and features Queen Latifah as a surrogate mom to aspiring young singers. A date for the episode with Paris Jackson wasn't announced. - AP, 1/30/17...... It is rumored that Prince's music will be widely released to streaming services by Grammy Night on Feb. 12 after a series of purple ads bearing the Spotify logo -- and only the Spotify logo -- appeared in New York's Union Square subway station on Jan. 30. While much of Prince's post-Warner Music catalog remains in varying degrees of legal limbo, the Warner catalog, as well as his music publishing, are reportedly on solid footing to be streamed in the near future. Reps for Spotify, Apple Music, Warner Music and the Prince estate have not confirmed the rumor. - Billboard, 1/30/17...... "Star Dust," a spellbinding David Bowie-inspired modern ballet, made its debut in New York at the Joyce Theater on Jan. 25 after debuting in Detroit in 2016. The production pairs familiar Bowie songs such as "Space Oddity" and "Rock N' Roll Suicide with modern dance. The program also includes the troupe of around 15 dancers in the Complexions Contemporary Ballet performing to "Changes," "Life on Mars?," "1984," "Modern Love" and "Young Americans," with an encore of "Let's Dance. The show is scheduled run through Feb. 5, 2017. - Billboard, 1/26/17......
A Broadway adaptation of the hit book and movie The Devil Wears Prada will feature music scored by Elton John and be written by legendary playwright Paul Rudnick. "Re-imagining The Devil Wears Prada for the musical theater is super exciting," Elton John said in a statement. "I'm a huge fan of both the book and the feature film, and a huge aficionado of the fashion world. I can't wait to sink my musical teeth into this hunk of popular culture." The Devil Wears Prada follows new graduate and aspiring journalist Andrea, as she tries to make her way working for an iconic fashion magazine under a cutthroat boss while maintaining her iconoclast identity. The blockbuster movie starred Meryl Streep, Anne Hathaway and Emily Blunt. - Billboard, 1/26/17...... The Rock and Roll Hall of Fame announced on Jan. 27 that Neil Young will be inducting his frequent collaborator Pearl Jam into the Cleveland-based hall and museum during the 2017 RRHOF ceremony in New York on Apr. 7. Young and Pearl Jam memorably joined forces to play Young's "Rockin' in the Free World" at MTV's Video Music Awards in 1993, and Pearl Jam regularly covers the song on tour. Presenters for the other inductees, which include ELO, Journey, Tupac Shakur and Nile Rodgers, have yet to be announced. - AP, 1/27/17...... The headliners for the 2017 New Orleans Jazz Fest set for the Crescent City on Apr. 28-30 and May 4-7 will include Stevie Wonder, Tom Petty & the Heartbreakers, Maroon 5 and Dave Matthews, organizers announced on Jan. 27. Also included in the more than 500 bands that will be performing are Kings of Leon, Alabama Shakes, Widespread Panic and Pitbull. - AP, 1/27/17...... Blondie have been added to the 2016 British Summer Time line-up, with the New York-based quartet supporting Phil Collins at the London show in Hyde Park on June 30. Also performing the same day will be Mike and the Mechanics and Starsailor. "The reaction from the British public has been overwhelming," said Phil Collins previously about the headline date. "I can't wait to play Hyde Park and see everyone there. I will be playing all of the songs that people love." - NME, 1/30/17...... Bob Dylan will be among the headliners and the fan-curated Firefly Festival this summer, which is set for Dover, Delaware on June 15-18. Weezer, Mars, The Shins and Kesha are also on the bill for the festival, which bills itself as the first to be "curated" by fans. - NME, 1/27/17...... Willie Nelson cancelled two shows at The Venetian resort in Las Vegas on Jan. 28 and 29 due to a "bad cold," according to his publicist. Nelson is still scheduled to play the remaining three shows, on Feb. 1, 3 and 4. The canceled shows have not been rescheduled. - AP, 1/26/17...... In a new interview with the London Times, Ozzy Osboure denied that he is a sex addict, despite a statement from a representative for Black Sabbath in 2016 that Osbourne was undergoing "intense therapy" for sex addiction. "I'm in a f---ing rock band, aren't I? There have always been groupies," Ozzy said. "I just got caught, didn't I? I don't think I'm a f---ing sex addict." The statement from Black Sabbath's rep was released following intense media speculation over Osbourne's 33-year marriage to Sharon Osbourne when the pair separated in May 2016. However, Osbourne later said that their marriage was "back on track again." - New Musical Express, 1/30/17......

Aerosmith is promising some "surprises" for their upcoming final tour of the U.K. and Europe, after first announcing it in 2016 by saying it would be "one of the greatest rock n' roll shows ever seen." Guitarist Brad Whitford says the band would "like to do some more deep cuts" on their "Aerovederci Tour" and "we'll see how that goes, it's very hard to get everybody to agree on certain things. We've basically done the hit-parade our whole career, and there's a lot of really great deep tracks that have been neglected. It would be nice to bring some of that stuff out. I think people would appreciate that." The 17-city tour commences on May 17 in Tel Aviv, Israel, also hitting Moscow, Germany, Poland, Denmark, Sweden, Ireland, France, Italy, Portugal, Spain and Switzerland. It also includes a headline performance at the Download Festival in Donington, UK, on June 11. - NME, 1/30/17...... TV legend Mary Tyler Moore was laid to rest on Jan. 29 after a small, private ceremony in Connecticut, according to the local paper Connecticut Post. Ms. Moore, a resident of Greenwich, Conn., was buried at Oak Lawn Cemetery in Fairfield at around 11 a.m., and her service was attended by approximately 50 of her closest friends and family members. The only celebrity in the crowd was Bernadette Peters, her co-star in the 1990 TV movie The Last Best Year. Ms. Moore's gravesite is surrounded by 12 empty plots that the family reportedly purchased at $2,000 a pop to ensure her privacy. Outside the cemetery, a small tribute to Ms. Moore in the form of three homemade signs proclaiming "We Love You," "Mary!!!," and "Rest in Peace, Mary" hung on the main gate, along with a picture of the actress smiling. Ms. Moore passed away on Jan. 25 at age 80 after dealing with a series of health issues, including diabetes. - PageSix.com, 1/30/17...... Officials in Los Angeles say they have positively identified the man who raped and killed Karen Klaas, the ex-wife of Righteous Brothers singer Bill Medley in 1976. Los Angeles County Sheriff Jim McDonnell said on Jan. 30) that investigators blame Kenneth Eugene Troyer for the slaying. Karen Klaas was strangled with her pantyhose in her home in Jan. 1976 as she returned to her home in Hermosa Beach, and the 32-year-old died a few years later. McDonnell says investigators used a controversial DNA testing technique that allows investigators to search databases to identify likely relatives of suspects who may have committed the crime. A forensic sample collected at the crime scene found a familial match to identify a close male relative of Troyer's. - AP, 1/30/17...... Geoff Nicholls, a longtime keyboardist for Black Sabbath who joined the band in 1979 after the firing of Ozzy Osbourne, died on Jan. 28 following a battle with lung cancer. He was 68. Nicholls first appeared on Black Sabbath's 1980 album, Heaven and Hell, and five years later he was named an official member of the group. After appearing on nine Sabbath albums and touring regularly with the band, he left in 1996, after Osbourne returned. "I'm so saddened to hear the loss of one of my dearest and closest friends Geoff Nicholls," Sabbath guitarist Tony Iommi wrote on Facebook on Jan. 28. "I will miss him dearly and he will live in my heart until we meet again. Rest in peace my dear friend." - Billboard, 1/28/17......
John Hurt, a legendary actor perhaps best known for his role in the 1978 film Midnight Express which earned him an Oscar nomination, died on Jan. 27, his publicist confirmed the following day. He was 77. Hurt's cause of death was not immediately disclosed, however he was diagnosed with pancreatic cancer in 2015. Long a familiar face to moviegoers, Hurt's over 60-year career also included roles as wandmaker Garrick Olivander in the Harry Potter films, as the British dictator in V for Vendetta, and as the disturbed Harold "Ox" Oxley in Indiana Jones and the Kingdom of the Crystal Skull, and the main character in Nineteen Eighty-Four. - NBCnews.com, 1/28/17...... Actor Mike Connors, best known as detective Joe Mannix on the 1967-1975 CBS crime drama Mannix, died on Jan. 26 in Tarzana, Calif. He was 91. In the 1950s, Mr. Connors appeared in the John Wayne film Island in the Sky and in Cecil B. DeMille's The Ten Commandments, and he also appeared in the early-'60s TV series Tightrope! and Today's F.B.I. in the early 1980s. He later played Colonel Hack Peters in Herman Wouk miniseries War and Remembrance. Mr. Connors, who had been recently diagnosed with leukemia, is survived by his wife Mary Lou, daughter Dena and granddaughter Cooper. "He was a wonderful father, a wonderful husband, a wonderful father-in-law and a wonderful friend," his son-in-law Mike Condon said. "He was always there for anyone in need."- Variety.com, 1/26/17.