Related Seventies Artist CDs
and books at Amazon.com
| | |
| --- | --- |
| Favorite Seventies Artists In The News | |



Bringing you the Web's best '70s music & culture news since 1997!

Monday, September 24, 2018
Detroit's Charles H. Wright Museum of African American History, the same museum that hosted Aretha Franklin's public visitations after her death, will debut an exhibit honoring her legacy on Sept. 25. Billed as a "tribute to the Queen of Soul," the exhibit will feature photographs, videos and the red shoes she wore at the first funeral viewing that drew global attention. Images and artifacts that span her life, including a photo of her birth home in Memphis, Tenn., a framed copy of the first record she cut in her longtime home of Detroit, and a close-up shot of her singing "My Country 'Tis of Thee" at Pres. Barack Obama's 2009 inauguration, will be on display. Museum officials say the show, which will run through Martin Luther King Jr. Day (Jan. 21) in 2019, is a prelude to a larger, long-term exhibit that could debut later in 2019, or early 2020, which could evolve into a permanent museum honoring Franklin and her family. Museum officials say their museum takes great pride in hosting the Franklin exhibit, as well as maintaining a connection with Franklin, who died Aug. 16 at 76. They say roughly 31,000 people came through to pay their final respects to her during the Aug. 29-30 visitation period. - AP, 9/23/18......

Paul Simon wrapped his "Homeward Bound - The Farewell Tour" on Sept. 22 in Queens' Flushing Meadows Corona Park with his last-ever live show that included such solo hits as "Rene and Georgette Magritte With Their Dog After the War," "Kodachrome," "Late In the Evening" and "Me and Julio Down By the Schoolyard," as well as Simon & Garfunkel classics as "America" and "The Sound of Silence." Telling the crowd that he wanted to "play a quick game of catch," Simon picked up a glove and threw a baseball into the crowd no less than three times, with lucky audience members tasked with tossing it back to him. During "Me and Julio Down By the Schoolyard," Simon trotted out his wife, Edie Brickell, to take care of that tune's iconic whistling section, and the crowd whooped with glee to hear Simon sing about "Rosie queen of Corona" in Corona Park. He brought the two-and-a-half-hour show to a close with a hushed performance of "Sound of Silence. - Billboard, 9/23/18...... In a new interview with Canada's Radio X, Paul McCartney revealed that a "new version" of the 1970 Beatles film Let It Be is in the works for a special anniversary re-release in 2020. "We keep talking about [a re-release]," Paul said. "We have meetings at Apple, you know, the original Beatles Apple. And it's one of the things you never quite know what's gonna happen with it. So there's no [definite] story at the moment. But I keep saying 'what's gonna happen?', because people ask about it." McCartney continued: "I think there may be a new version of it. That's kind of the latest gossip. There's a lot of footage, and the original movie came out, and it was really sort of about the break-up of The Beatles. And so for me, it was a little sad, the movie. But I know people have been looking at the [unreleased] footage; there's about 56 hours of footage. And someone was talking to me the other day and said: 'The overall feeling is very joyous and very uplifting. It's like a bunch of guys making music and enjoying it', you know. So I think there is some talk about making a new movie, re-editing it from the same period, from the same footage. We can make a new film out of it. So who knows, that may be happening in a year or two." Capturing the making of what turned out to be the Beatles' final studio album, Let It Be was originally released in 1970 and has not officially been available to purchase in any format since the 1980s. Plans for a DVD re-release of the film were shelved in 2008 following a request from McCartney and Ringo Starr. - New Musical Express, 9/19/18...... In other McCartney news, the music legend has reacted to his latest album, Egypt Station, reacting No. 1 in the US on the Billboard Hot 200 chart. "You know, it feels really great," Sir Paul told Billboard, "'Cause you can't get much higher than No. 1, you know? It really feels great. We put a lot of really hard work into it. Me and all the guys on the team. Greg Kurstin, Ryan Tedder, all our engineers. We've got a great little team. Everyone really worked hard. We put our heart and soul into it. 'Cause we really wanted to make something that was worthwhile, you know, that we could be proud of. So it's just great that it's actually got the results." - Billboard, 9/19/18...... Meanwhile in other Beatles-related news, previously unseen raw footage of John Lennon and George Harrison during an intimate recording of Lennon's "How Do You Sleep" was posted on the internet on Sept. 21. Recorded in Ascot, England, the video shows Harrison playing on Lennon's blue guitar along with longtime friend Klaus Voormann on bass, Alan White on drums, Rod Lynton and Ted Turner on acoustic guitars, and a few other listeners present. The lyrics of "How Do You Sleep," originally released in 1971 on Lennon's Imagine album, were directed at John's former Beatles bandmate Paul McCartney following the band's break-up the previous year. "How Do You Sleep?" (Takes 5 & 6, Raw Studio Mix Out-take) will appear on the upcoming six-disc album set Imagine: The Ultimate Collection which will be available on Oct 5. - Billboard, 9/21/18......
Allman Brothers Band founding member Dickey Betts has undergone successful surgery after what was described as a "freak" accident on Sept. 17 in which he slipped and hit his head while playing with his dog in Florida. According to posts on Betts' social media accounts, the "Blue Sky" singer-songwriter was in his backyard in Little Sarasota Bay, Fla., playing with the family dog when he "slipped and cracked his head," which caused "bleeding from the brain." Betts was then transported to an undisclosed local hospital, where he was reported to be "in critical but stable condition." Betts' wife Donna posted that "The family appreciates all of your thoughts and prayers during this very trying time... Dickey is a notorious fighter and he is displaying that now!" It was only in August when the 74-year-old musician suffered a "mild stroke" at his home and had to cancel upcoming tour dates. He had been responding well to his treatment, his longtime friend and manager David Spero said, but with his latest health concern, a slate of upcoming November shows are canceled. "It is very unfortunate, for all involved, that we need to cancel those shows," Spero said in a statement. "Please add Dickey into your thoughts and prayers." Betts, who was inducted into the Rock And Roll Hall of Fame with the Allman Brothers back in 1995, currently tours with the Dickey Betts Band, whose lineup features his son Duane Betts on guitar. - AP/Billboard, 9/22/18...... The legal battle between Ozzy Osbourne and concert promoter AEG came to a close on Sept. 21 after lawyers representing Osbourne agreed to drop a lawsuit against AEG after company officials announced plans to end its policy requiring acts that wanted to play the O2 Arena in London to also play Staples Center in Los Angeles. Ozzy's attorney Dan Wall filed a stipulation to dismiss the case before U.S. District Court Judge Dale Fischer, a procedural move that brings an end to the anti-trust lawsuit filed in March against AEG. The case was dismissed with prejudice, meaning Osbourne can't refile the lawsuit. "Sharon and Ozzy are pleased, there is nothing left to litigate," Wall said. - Billboard, 9/22/18...... Cher released her cover of the iconic ABBA song "One of Us" on Sept. 21, marking the third and final single to come off of Cher's new ABBA-based album Dancing Queen. While the original song is filled with funky melodies and rhythms to mix up the depressing lyrics, Cher trades them in for a piano and a few violins, making the already-melancholy song a bonafide heart-wrencher. Dancing Queen will drop on Sept. 28, and Cher has announced plans to tour behind the album via her new "Here We Go Again" tour, in which she will cover ABBA classics as well as some of her own best-known songs. - Billboard, 9/21/18...... Elton John announced on Sept.21 that his Rocket Entertainment company has struck a long-term partnership with Universal Music that will cover his recorded music, music publishing, merchandise, brand management and licensing rights for the rest of his career. The pact ensures that not only is all of John's voluminous catalog under one roof, but so are his future recordings. John has been signed to companies now under UMG's umbrella for his five-decade recording career. David Furnish, John's husband, became Rocket Entertainment CEO in 2015, with an eye toward growing John's presence on streaming services and social media, as well as enhancing his touring, branding and licensing. John is expected to release new music under the deal. His last studio album, Wonderful Crazy Night, came out in 2016. Earlier in 2018, Revamp, a pop collection of John/Bernie Taupin covers came out, as did a companion country album of covers, Restoration. Paramount will release Rocketman, a biopic based on John's life, in May 2019. - Billboard, 9/21/18...... In other Elton news, John and partner David Furnish have won a libel judgement against a UK media company that owns the tabloid The Sun over a story in February that claimed the couple's dog severely injured a child while on a play date and inflicted "Freddy Krueger-like injuries" -- a reference to the violent character in the Nightmare on Elm Street. The couple were not at London's High Court on Sept. 21 but their lawyer, Jenny Afia, says the allegation was false and that NGN agreed to apologize and to pay "significant damages as well as to reimburse their legal costs." - AP, 9/21/18...... The Rolling Stones' classic track "She's a Rainbow" has entered the Billboard Hot Rock Songs chart after being featured in an Acura car commercial. "She's a Rainbow," from the band's 1967 album Their Satanic Majesties, made its maiden appearance on the chart for the week ending Sept. 13, with a boost of 274 percent in sales (to 6,000) and 138 percent in streams (to 366,000). Meanwhile, a cover of the Simon & Garfunkel standard "The Sound of Silence" by the band Disturbed has re-entered the same chart thanks to the recirculation of a 9/11 tribute video (originally uploaded in 2016) featuring the song. Disturbed's "Sound of Silence" re-entered at No. 9 for its 54th total week on the tally since its September 2015 debut; it peaked at No. 3 in April 2016. Also experiencing a boost in streaming is Earth, Wind & Fire's "September," which every year has a hefty streaming spike when September rolls around. In 2017, "September" saw a 286 percent increase in views on YouTube compared to its annual daily average. While the whole month of September is generally good for the track, the month also sees an annual spike in views for the band's "September" video. Now celebrating its 40th anniversary, the EWF "September" video should expect another surge on top of its over 225 million views to date. - Billboard, 9/20/18......
Bob Dylan has announced he will release the latest album in his extensive bootleg series, More Tracks, More Blood - Volume 14, on Nov. 2. The 6-disc collection will include everything from the first recording session of his 1975 album, Blood on the Tracks, and will also be released as a condensed single CD and a double LP set. The deluxe edition will include every recording from the famed "New York Sessions," including studio commentary, and the most basic versions of hits like "Tangled Up in Blue," and "Idiot Wind," both of which appeared in their final form on Blood on the Tracks. The deluxe version will also include a replica of one of Dylan's notebooks from his golden era. - Billboard, 9/20/18...... The third single from Tom Petty's forthcoming box set An American Treasure, "Gainesville," has been released ahead of the set's Sept. 28 release. "Gainesville," a 1998 recording, pays homage to Petty's hometown and is a previously unreleased track from Petty's Echo recording sessions. An American Treasure will include 60 tracks over four CDs, including never-before-heard tracks, live performances, alternate versions of songs and much more. - Billboard, 9/20/18...... '70s soul singer Gladys Knight will be among the headliners at the 2018 Carousel of Hope Ball on Oct. 6 at the Beverly Hilton Hotel in Los Angeles. The biennial event, which benefits the Barbara Davis Center for Diabetes and programs run by the Children's Diabetes Foundation, has raised more than $110 million since its 1977 inception. Past performers include Stevie Wonder, Elton John, Paul McCartney, Smokey Robinson, Sting and Whitney Houston. - Billboard, 9/20/18...... Stevie Wonder has grossed $4.2 million in August from seven shows at MGM-owned venues in Las Vegas and Oxon, Md., giving him a No. 3 position in the Billboard Hot Tours roundup dated Sept. 22. Wonder's shows mark a return to the road for the elusive Motown legend. Despite being wildly prolific throughout his career, Wonder has only toured once this decade, on the 2014-2015 trek celebrating his Grammy-winning 1976 album Songs in the Key of Life. - Billboard, 9/20/18...... The Beach Boys' lead singer Mike Love will release a Christmas album, Reason for the Season, on Oct. 26. The album will feature a 12-track mix of original holiday songs and Christmas classics, including "Oh Come All Ye Faithful" and "Little St. Nick," which the Beach Boys recorded back in 1964. Love and the Beach Boys will embark on a 22-city U.S. holiday tour on Nov. 16. - Billboard, 9/20/18...... In related news, Star Trek actor William Shatner has announced he will release his very first Christmas LP, Shatner Claus - The Christmas Album, in October. The album will feature an eclectic group of contributors including Iggy Pop, Henry Rollins, ZZ Top's Billy Gibbons, Judy Collins and more covering such yuletide classics as "Silent Night," "Jingle Bells," "Rudolph The Red-Nosed Reindeer" and "White Christmas," respectively. - New Musical Express, 9/20/18...... Appearing on NBC's America's Got Talent on Sept. 19, KISS announced they will launch an "End Of The Road" farewell tour in the coming months. Dates have yet to be announced, but the band's website will have more information in the weeks to come. The multi-year stint will give fans one last opportunity to witness the Rock & Roll Hall of Fame inductees' famous explosive live shows. "All that we have built and all that we have conquered over the past four decades could never have happened without the millions of people worldwide who've filled clubs, arenas and stadiums over those years," KISS said in a statement. "This will be the ultimate celebration for those who've seen us and a last chance for those who haven't. KISS Army, we're saying goodbye on our final tour with our biggest show yet and we'll go out the same way we came in... unapologetic and unstoppable." - Billboard, 9/19/18......
About 80 of Burt Reynolds' friends and relatives, including his former wife Loni Anderson, shared memories of the late actor at a private memorial service in North Palm Beach, Fla., on Sept. 20. Anderson, who had a famously difficult divorce from Reynolds, shared fond memories of their time together, calling their son their "greatest collaboration." The couple's son, Quinton Anderson Reynolds, was also among the speakers at the service at Quattlebaum Funeral Home. Bobby Bowden, former football coach at Florida State University, where Reynolds was a player, opened the service with a prayer and stories from the actor's life. Reynolds died at age 82 on Sept. 6, and, according to a death certificate issued Sept. 10 that was obtained by Entertainment Tonight, he was cremated. No cause of death has been revealed. - AP, 9/21/18...... Nashville's legendary Grand Ole Opry will host a tribute concert to Ray Charles on Oct. 8. Hosted by Opry member Darius Rucker and featuring Boyz II Men, Cam, Brett Eldredge, Leela James, Lukas Nelson, Allen Stone, Travis Tritt and Chris Young, the concert will pay homage to to the iconic R&B artist, airing on PBS in November. The PBS special will also feature behind-the-scenes footage, a visit to the Ray Charles Library and rare video of the legendary artist, courtesy of the Ray Charles Foundation. - Billboard, 9/19/18...... One of James Brown's daughters, Venisha Brown, died on Sept. 19 at AU Health Medical Center in Augusta, Ga., due to complications from pneumonia. She was 53 years old. A songwriter and musician, Brown was active in the James Brown Family Foundation and is remembered as "one who fully embodied the dance moves of her father," who died on Christmas Day 2006. The foundation says Brown's family thanks everyone for their "prayers and telephone calls" but asked for privacy. - AP, 9/20/18.
Wednesday, September 19, 2018
A restored version of John Lennon and Yoko Ono's 1972 film Imagine began a one-off and limited-run of theater screenings worldwide on Sept. 17. The film has been restored, remixed and remastered with Ono serving as producer and creative director. Eagle Vision is pairing Imagine and another restored John and Yoko film, Gimme Some Truth, for release on DVD and Blu-ray on Oct. 5, the same day the six-disc box set, Imagine: The Ultimate Collection, drops. Paul Hicks, who remixed and remastered the soundtrack, won Grammys for his work on The Beatles Box Set and The Beatles' Love, and recommends people see it at the cinema for optimal audio and visual experience. He added the restoration of Imagine, which was originally made for TV and then did a theatrical run in America and the U.K., took eight years. - Billboard, 9/17/18......



Kiss announced on Sept. 18 that they'll celebrate their heady days of the '70s by reissuing their 1978 eponymous solo albums from all four members -- singer/guitarist Paul Stanley, bassist/singer Gene Simmons, drummer Peter Criss and guitarist Ace Frehley -- as a lavish box set on Oct. 19, exactly 40 years after they were released in 1978. Kiss: The Solo Albums -- 40th Anniversary Collection will be a limited-edition, 180-gram 4-LP box set from Casablanca/UMe with only 2,500 copies available. Simmons' album will be pressed on red vinyl, Stanley's purple, Frehley's blue and Criss' green, and all four packaged in a deluxe black-matte slipcase with glossy black images of each member's face surrounded by the band's iconic logo. The set will also include four 12x12-inch posters of each album cover and an exclusive turntable slipmat with the four Eraldo Carugati-painted album cover images from the originals. Meanwhile, Kiss will open the two-hour season finale of NBC's America's Got Talent series on Sept. 19. at 8 p.m. ET. America's Got Talent is currently in its 13th season, and 10 finalists will vie for the grand prize. - Billboard, 9/18/18...... As expected, Paul McCartney has achieved his first No. 1 album on Billboard's Hot 200 LP chart in over 36 years with his new album Egypt Station. Released via MPL/Capitol on Sept. 7, Egypt Station bowed with a larger-than-expected 153,000 equivalent album units earned in the week ending Sept. 13 according to Nielsen Music. Of that sum, 147,000 were in traditional album sales (his largest sales week for an album in over 10 years). Egypt Station is Sir Paul's eighth No. 1 on the chart, his last being a 3-week consecutive run in 1982 with Tug of War. The gap between those two albums gives Macca another record -- for the longest gap between No. 1's for a living artist in the history of the Billboard 200 chart. Egypt Station is also McCartney's first album ever to debut at No. 1 -- he had previously logged a pair of No. 2-debuting sets with 1997's Flaming Pie and 2001's Wingspan: Hits and History. Paul has also released a new video for one of Egypt Station's tracks, "Back In Brazil." The beautifully shot clip, which tells a tropical love story, follows its main character, Yasmin, in So Paulo, Brazil, as she goes about her day in the city streets, meets a man named Zach, falls in love, and more, mirroring the events in McCartney's lyrics. Meanwhile, the Spotify.com streaming site is prepping the release of "Paul McCartney & Spotify Singles: Under The Staircase," a playlist of exclusive audio and video recordings captured at one of McCartney's gigs at the famed Abbey Road Studios this past summer, at which he previewed tracks from Egypt Station. Spotify hosted McCartney at the intimate gig at Abbey Road's iconic Studio 2, where many of the Beatles' classic tracks were recorded. The session -- which was overseen by producer Giles Martin (son of "the fifth Beatle" Sir George Martin) -- featured many iconic tracks from the Beatles and Wings, as well songs from Egypt Station. Participating in an interview with New Musical Express on Sept. 16, Sir Paul was asked whether he's ever thought about playing a Beatles album in full on tour. "No," he replied. "I think that's kind of a cool idea but I'm not tempted at all to do that. It'd be too limiting. It's the kind of thing other people do, and I wish them well with it, but to me if I'm doing one album and 'Hey Jude' isn't on it, and I'm in a crowd of 40,000 people, I'm going to want to do 'Hey Jude' because it brings people together." - Billboard/New Musical Express, 9/16/18...... In other Beatles-related news, Ringo Starr and his All Starr Band headlined a two-hour show at New York's iconic Radio City Music Hall on Sept. 13. Audience members, who spanned three generations, may have come to be in the presence of a Beatle, but they also shared flashbacks of early MTV with such hits as Men At Work's "Down Under" and Toto's "Africa" and cheered on the old Santana jams "Black Magic Woman" and "Oye Como Va," courtesy of current All Starr Band contributors Colin Hay, Steve Lukather and Gregg Rolie, respectively. Ringo, 78, closed the show with his signature song, the Lennon-McCartney composed "With a Little Help from My Friends." He didn't need to introduce it, and hardly needed to sing it. He held out the microphone to the crowd and everyone seemed to join in. - AP, 9/14/18...... On Sept. 18 Bob Seger announced what he says will be the "final" outing with his Silver Bullet Band. Sixteen dates have already been announced as makeups for shows from his 2017 "Runaway Train Tour" which were postponed due to Seger's spinal surgery, while an additional 10 concerts have been announced, including the tour opener Nov. 21 in Grand Rapids, Mich. Dates are currently booked on his upcoming "Travelin' Man Tour" through May 2, 2019, and more shows will be announced in the coming weeks for Las Vegas, San Diego, Vancouver, cities in Florida, Fresno, Calif., and more. Seger has been entertaining the possibility of quitting touring for over 30, saying in 2014 that "The big deciding factor for whether I leave or don't leave is my voice, whether it holds up... I just want to be graceful about it, you know what I mean? I don't want to stay too long, that's all. So we'll see." - Billboard, 9/18/18......
As the family, former bandmates and friends of Tom Petty prepare to release a new 60-track Tom Petty and the Heartbreakers collection An American Treasure on Sept. 28, Petty's widow Dana says, "It was very emotional, and, especially at first, hearing the songs was brutal. But music is healing; it got easier. It felt like Tommy would be so proud of this." It took Dana, Petty's daughter Adria, Heartbreakers bandmates Mike Campbell and Benmont Tench, and producer Ryan Ulyate roughly seven months to assemble the rarities, unreleased songs and live renditions. Dana says that "there's so much more in the vault, so much more that we tried to put on this record, that everyone needs to hear... I just don't want them to think we're greedy, because it's not about the money -- it's about getting the stuff out there for the world to love." - Billboard, 9/17/18...... Also due on Sept. 28 is a tribute to the legendary FAME Studio and Muscle Shoals Sound Studio in Muscle Shoals, Ala., which hosted greats like Aretha Franklin, Bob Dylan and Etta James. Small Town, Big Sound is a 16-track set featuring the likes of Steven Tyler, Michael McDonald, Vince Gill, Chris Stapleton and Grace Potter, who were among the 22 artists who visited the 16.5-square-mile town to rerecord classics originally tracked at the two studios. - Billboard, 9/17/18...... Hitting stores on Nov. 9 will be a 50th anniversary box set of Jimi Hendrix's classic album Electric Ladyland. Electric Ladyland - 50th Anniversary Deluxe Edition arrives 18 days before the late guitar god would have celebrated his 76th birthday and in addition to the original double album includes Electric Ladyland: The Early Takes, which gives fans a look into demos and studio outtakes from the recording period. The new deluxe edition will also give listeners a new 5.1 surround sound mix of the entire original album by Hendrix's original engineer, Eddie Kramer. The release also includes a full color, 48-page book that contains Hendrix's handwritten lyrics, poem and instructions to his record label, and never before published photos from the recording sessions shot by Kramer. - Billboard, 9/14/18...... Willie Nelson and friends' annual Farm Aid benefit bash is set for Sept. 22 in Hartford, Conn. "The crisis farmers are in now is even worse than 1985, because there are fewer farms left to lose," says John Mellencamp, co-founder of Farm Aid. "They have a whole system stacked against them. The crisis farmers are in now is even worse than 1985, because there are fewer farms left to lose. They have a whole system stacked against them, and time is running out for Americans to demand a fairer playing field. Farm Aid 2018 has to be a rallying cry for all of us to stand up and fight for these families," he added. At Hartford's Xfinity Theatre, the headlining foursome of Nelson, Mellencamp, Neil Young and Dave Matthews will be joined by Chris Stapleton, Sturgill Simpson, Kacey Musgraves, Margo Price, Nathaniel Rateliff & The Night Sweats, Lukas Nelson & Promise of the Real, Jamey Johnson, Ian Mellencamp and Particle Kid to raise funds during the 33rd annual show for what Mellencamp says is "the most crucial benefit concert in a generation." - Billboard, 9/18/18...... Rod Stewart has just announced dates for his forthcoming 2019 UK tour. Stewart will kick off the 7-city jaunt on May 31 in Southampton, also hitting York (6/1), Milton (6/4), Ipswich (6/7), Wolverhampton (6/8), Aberdeen (6/12) and Bolton (6/14). He'll be supporting his upcoming album Blood Red Roses, which drops on Sept. 28. Stewart's UK tour is his first in three years there, following sold out runs with his "Hits" stadium tour and the arena tour "From Gasoline Alley to Another Country Hits." - New Musical Express, 9/15/18......
Arriving on Sept. 21 will be a reissue of The Ramones' 1978 LP Road to Ruin from Rhino Records featuring a new version of the punk icons' song "Don't Come Close." Not only does Road contain one of the NYC quartet's most enduring street hits "I Wanna Be Sedated," the original 12-track mix also featured maneuvers that were aimed directly at attaining the group more radio airplay. Road To Ruin - 40th Anniversary Deluxe Edition contains two different mixes of the album, unissued rough mixes for every album track, and an unreleased 1979 Ramones concert in New York. - Billboard, 9/18/18...... A rep for The Rascals guitarist Gene Cornish said on Sept. 13 that the musician is recovering at home after being implanted with a pacemaker. Cornish, 74, collapsed onstage in Billings, Montana, on Sept. 7 while performing with keyboardist Felix Cavaliere and guest drummer Carmine Appice. The rep says Cornish, who suffered a heart arrythmia, has been cleared by doctors to start his rehabilitation and resume performances in October. The musician said in the statement he was grateful for the two nurses in attendance who came to his aid, along with others. - AP, 9/13/18...... The Memphis Music Hall of Fame announced on Sept. 13 that its Class of 2018 class will include the late soul songstress Aretha Franklin, the '60s rock/soul group The Box Tops, gospel artist O'Landa Draper, R&B singer-songwriter Eddie Floyd, and rockabilly pioneers The Rock and Roll Trio. Others being inducted include Memphis rappers 8Ball & MJG and George Klein, a radio personality and close friend of Elvis Presley. The Memphis MHOF will hold its induction ceremony on Nov. 1. - AP, 9/13/18...... As Fleetwood Mac gears up for the Oct. 3 launch of its "An Evening with Fleetwood Mac" tour, co-founding member Mick Fleetwood says that "change is not an unfamiliar thing in Fleetwood Mac." "Every man and woman in Fleetwood Mac wish Lindsey [Buckingham] well in any ventures he's doing and also have a huge respect for what he did with Fleetwood Mac," says Fleetwood about the recent departure of its longtime guitarist/vocalist. "Having said that, it wasn't working for us and we made the decision as a band to continue, and that's what we've done with open heart," Fleetwood says. "We've found two unbelievably talented gentlemen that have more than their own story to tell -- which, by the way, is what's made this work. They're stylists, and they have their own integrity as artists, which I think was a huge help in what we're doing," he adds. Joining Fleetwood, bassist John McVie, singer Stevie Nicks and singer-keyboardist Christine McVie on the upcoming trek will be Split Enz/Crowded House veteran Neil Finn and Heartbreakers guitarist Mike Campbell in his first public endeavor since Tom Petty's death last Oct. 2. The tour kicks off on Oct. 3 in Tulsa, Okla. - Billboard, 9/13/18...... Cher has revealed in a new interview that her dyslexia once led to a bizarre fling with actor Tom Cruise, and that Cruise was one of her best lovers and they are still friends today. Cher says two stars first met at Sean Penn and Madonna's wedding in Malibu back in 1985, when Cruise was only 22 but already a star through his movie Risky Business. Cher, then 38, says she re-united with Cruise after the pair were invited to Ronald Reagan's White House with other fellow dyslexia victims. "Then a bunch of people who were dyslexic were invited to the White House, and Tom and I are both dyslexic," Cher revealed. And although the sparks didn't fly immediately the couple did later become an item. "No, no, no, we didn't go out till way later, but there definitely was a connection there," she said. Cher claims that she is currently single but is still on good time with most of her former lovers, who include Val Kilmer, David Geffen, Richie Sambora and Rob Camilletti. And she remains hopeful of finding love in the future. "I'm still on the lookout," she said. Cher will release her new ABBA-themed album, Dancing Queen, on Sept. 28. - American Media, Inc., 9/17/18......
In theaters on Sept. 21, Love, Gilda is a heartfelt new documentary tracking the rise of legendary comic Gilda Radner from underground sensation to whirlwind star of Saturday Night Live to the coda of her life: a tragic battle with ovarian cancer, which she succumbed to in 1989. The Lisa D'Apolito-directed film's most touching storytelling tool -- stars like Amy Poehler and Melissa McCarthy reading the late comedian's personal diary entities -- will leave you wanting more... but then again, so did Radner's radiant and all-too-short career. - Entertainment Weekly, 9/21/18...... It has been revealed that actor Burt Reynolds, who died on Sept. 6 of cardiac arrest, excluded his only son Quinton Reynolds from his will, but not because he wanted to disinherit him. Burt's will specifically says that 30-year-old Quinton is intentionally omitted from the will, however it adds that Burt created a trust years ago for Quinton's benefit and the money from the trust will continue to go to Quinton. This is typically done to avoid estate taxes. It appears all of Burt's assets are in the trust, so the will is effectively a hollow document, providing that all assets not accounted for in the trust will funnel to it. - TMZ.com, 9/17/18...... Actor Peter Donat, whose long career spanned roles on Broadway, television and in films, died on Sept. 10 at home in Point Reyes Station, Calif. from complications of diabetes, according to his wife. He was 90. The Canadian-born character actor was best known for his role in six episodes of TV's The X Files, where he recurred as Agent Fox Mulder's father. Mr. Donat was a frequent presence on such TV series as The F.B.I., Hawaii Five-O, Mannix, McMillan & Wife, Hill Street Blues and Murder, She Wrote. One well-received television role came on the original Dallas as the doctor treating J. R. Ewing (Larry Hagman) after he had been shot in one of TV's most famous cliffhangers. Other roles include the lawyer in The Godfather Part II (1974) and as US Attorney Otto Kerner in the film Tucker: The Man and His Dream. - Deadline.com, 9/15/18.
Friday, September 14, 2018
The Kinks co-founding member Dave Davies announced on Sept. 13 that he'll release Decade, an archival collection of 13 previously unheard solo tracks from 1971 to 1979, on Oct. 12. According to a press release from Davies, Decade's songs were found "under beds, in attics and in storage." Davies recorded the songs in the Kinks' own recording studio, Konk, during downtime between touring and recording sessions. His sons, Simon and Martin, unearthed, mixed and mastered the project. Meanwhile, Dave says the Kinks "have a couple of songs" for a Kinks reunion album that was announced earlier in 2018. "[My brother] Ray [Davies]'s got some tapes similar to Decade that we can work on, maybe, and do some new stuff. It'd be great." Dave says his relationship with Ray has "been much better over the last couple of years." "You have to realize, through all this history between me and Ray, we both really like to express what we want to do. Strong opinions. So that's where we've clashed, but also where we've met. It's interesting. We'll see," he said. - Billboard, 9/13/18......
One week after joining Twitter on Sept. 4, soul icon Al Green has released his first single in a decade, a cover of Freddy Fender's "Before the Next Teardrop Falls." The single was issued exclusively on Amazon Music as part of its "Produced By" series, which pairs producers with a collection of some of today's top artists across various genres. Green worked on the track with Memphis-based producer Matt Ross-Spang, who says the song "follows in the footsteps of [Green's producer] Willie [Mitchell] and Al reinterpreting country songs like 'For the Good Times' and 'Funny How Time Slips Away.' I still can't believe we actually got to do it!" - Billboard, 9/13/18...... Willie Nelson announced on Sept. 12 that he'll be headlining a rally in Austin on Sept. 29 for his fellow Texan and rising Democratic political star, Beto O'Rourke. The event, which takes place at Auditorium Shores, will also feature Joe Ely, Carrie Rodriguez, Tameca Jones, and Nelson's sons Lukas Nelson and Micah Nelson. O'Rourke, who is currently in a hotly contested senatorial race with incumbent Texas Sen. Ted Cruz, is also expected to speak at the rally, which is open to the public but requires registration online. This summer, Nelson invited O'Rourke onstage at his annual 4th of July Picnic to play guitar together for renditions of "Roll Me Up and Smoke Me When I Die" and "Will the Circle Be Unbroken." - Billboard, 9/12/18...... In other country-related news, Dolly Parton has composed the soundtrack to the new Netflix film Dumplin', about a plus-size teenage daughter of a former beauty queen who adores Parton and her music. Adapted from the book by Julie Murphy, the film features collaborations and original music from Parton. "Here I Am," the debut track from the soundtrack performed by Parton and Sia, is currently available for download and streaming. Parton says she penned and recorded the song originally for her classic 1971 LP, Coat of Many Colors. The Dumplin' soundtrack features some of Dolly's most popular songs, in addition to six new original compositions co-written by Parton and Grammy nominee Linda Perry. Netflix will air Dumplin', which stars Jennifer Aniston and Danielle Macdonald, later in 2018 in the U.S. and select international territories, while the film will also be released in select theaters in the U.S. - Billboard, 9/12/18...... Billboard is reporting that SiriusXM radio will launch a limited-run Rod Stewart radio channel on Sept. 20, eight days before Stewart releases his latest studio album, Blood Red Roses. "Rod Stewart Radio," on Channel 30, will feature music from throughout Stewart's five-decade spanning musical career, including his early days in the Jeff Beck Group and the Faces up to previews of tracks on the new album. The channel will run through Sept. 30. - Billboard, 9/12/18...... In a new interview with the Philadelphia Inquirer, Ozzy Osbourne says that he "didn't have a great time" on Black Sabbath's final tour in 2017. "I spent nine or 10 years in Sabbath, but I'd been away from them for over 30 years. With them, I'm just a singer. With me, I get to do what I want to do. I was getting bad vibes from them for being Ozzy. I don't know, what the f--k else can I be?," Ozzy explained. Black Sabbath played their final show at Birmingham's Genting Arena on Feb. 4, 2017, where they bowed out with closing song "Paranoid," taken from the 1970 album of the same name. Osbourne added that he was not retiring altogether, despite the name of his current "No More Tours" tour. "What I'm stopping is doing what I'm doing now, going around the world all the time," he said. "I wish people would understand I'm not retiring. Is it my bad English accent? It's called the 'No More Tours' tour. It doesn't say 'No more tours ever.'" Osbourne's current tour will run through 2020, and in a statement in Nov. 2017, the rocker explained: "This will be my final world tour, but I can't say I won't do some shows here and there." - New Musical Express, 9/12/18......
Aerosmith dropped by NBC's The Tonight Show on Sept. 12 for an irreverent "Classroom Instruments" rendition of their hit "Walk This Way" with host Jimmy Fallon and the Tonight Show house band, The Roots. Aerosmith frontman Steven Tyler simultaneously played a harmonica and two apple shakers while singing the lyrics, as Fallon accompanied him with a wood block and mallet in hand. The rest of the rockers filled out next two rows, with Aerosmith members Joey Kramer on toy drum, Tom Hamilton jingling a tambourine, Brad Whitford shaking a maraca and Joe Perry strumming a ukulele. The Roots completed the instrumental harmonies with an array of xylophones, shakers and whistles. - The Hollywood Reporter, 9/12/18...... The first-known David Bowie recording has just sold at auction for nearly £40,000. The track, titled "I Never Dreamed," was discovered earlier in 2018 in an old bread basket by David Hadfield, who was the drummer for Bowie's early band, The Konrads, and also served as its manager. According to Omega Auctions, a "bidding frenzy" had caused the price for the tape to almost quadruple when it went up for sale on Sept. 11. Expected to sell for at least £10,000, the recording was finally sold for £39,360. Bowie was 16 years old when he played in The Konrads and the track was recorded. Bowie left the Konrads shortly after the recording was made, and four years later, he released his self-titled debut album but only began to achieve success in 1969 when he released "Space Oddity." - New Musical Express, 9/11/18...... Organizers of the 2018 Stand Up for Heroes fundraiser announced on Sept. 12 that Bruce Springsteen, Jon Stewart, Jim Gaffigan and Seth Meyers will be among the headliners for the annual event, which benefits injured veterans and their families. Jimmy Carr and Eric Church are also on the bill for the Nov. 5 comedy event at the Hulu Theater at Madison Square Garden in New York City. Stand Up for Heroes was first held in 2007. ABC News correspondent Bob Woodruff, one of the event's organizers who was nearly killed during a 2006 attack in Iraq while embedded with U.S. troops, calls the event a chance to "put aside our differences" to "honor those who have and continue to sacrifice so much." - AP, 9/12/18...... Warner Bros. Pictures is distancing itself from producer Jon Peters, who is involved in the new A Star Is Born movie starring Bradley Cooper and Lady Gaga, after Jezebel.com took issue with Peters after he was ordered in 2011 to pay one of his former employees, Shelly Morita, more than $3.3 million in a harassment case she filed against the producer. Peters and Morita entered into a later agreement overturning the judgment in the case, and the terms were not disclosed. Warner Bros., which produced and will release the new A Star Is Born in October, said on Sept. 11 it was contractually bound to credit Peters. "Jon Peters' attachment to this property goes as far back as 1976," said the studio in a statement. "Legally, we had to honor the contractual obligation in order to make this film." Peters was instrumental in the making of the 1976 version of A Star Is Born, which starred his then-girlfriend Barbra Streisand. On Sept. 11, the Producers Guild of America confirmed that it has ruled that Peters did not work enough on the new film to receive a "producers mark." The movie premiered on Sept. 9 during 2018 Toronto International Film Festival. - AP, 9/12/18......
The upcoming Queen biopic Bohemian Rhapsody is set to make its world premiere at the SSE Arena in London on Oct. 23, just a stone's throw away from Wembley Arena where Queen delivered its famous Live Aid performance in 1985. The film, which will see Rami Malek (Mr. Robot) portraying the band's late frontman Freddie Mercury, is currently set to make its official UK release the following day. Bohemian Rhapsody chronicles the 15-year period between Queen's formation as a band and their famous Live Aid performance at Wembley in 1985. Speaking about the significant location of the premiere, which is set to welcome 6,200 guests for the screening, Fox U.K.'s managing director Chris Green said: "We're delighted to be at The SSE Arena, Wembley giving Queen fans the chance to share in what is going to be a fantastic event. The venue is perfect for showcasing the show-stopping performances in the film." Earlier in September, it was announced that audio tracks recorded at Queen's 1985 Live Aid concert will be released for the first time as part of Bohemian Rhapsody's upcoming soundtrack release. - New Musical Express, 9/10/18...... Paul McCartney's new album Egypt Station, which dropped on Sept. 7 via MPL/Capitol Records, could debut on Billboard's Hot 200 album chart at the No. 2 slot, and is flirting with a No. 1 debut. If Egypt Station bows at No. 1, it will earn McCartney his eighth leader on the list, and his first since 1982's Tug of War. The album is on track to move 115,000-plus units for the week ending Sept. 6. McCartney has just released a cheeky video for a new single from the album, "Fuh You," in which two teenagers share a kiss on a Liverpool doorstep before the girl's mom interrupts and sends the young boy home. The love struck young Romeo then dances through the streets of the Beatles' hometown, smiling and singing along to the song's lyrics. When he finally arrives home in the evening, the boy goes upstairs to listen to his favorite tune, which of course is McCartney's "Fuh You." Meanwhile, in a candid new interview with GQ magazine promoting the new LP, Sir Paul shared a brief anecdote about a group masturbation session that involved himself, John Lennon and three of Lennon's friends. "What it was was over at John's house, and it was just a group of us," he told the magazine. "And instead of just getting roaring drunk and partying -- I don't even know if we were staying over or anything -- we were all just in these chairs, and the lights were out, and somebody started masturbating, so we all did." McCartney then went into further detail, saying that the five boys encouraged each other to shout various names of celebrities during the group masturbation session. "We were just, 'Brigitte Bardot!' 'Whoo!' and then everyone would thrash a bit more," said McCartney. "I think it was John sort of said, 'Winston Churchill!'" he added. Also during the GQ interview, McCartney responded to an interview with Quincy Jones in Vulture magazine in which the veteran producer described the Beatles as "no-playing motherf-----s" who were "the worst musicians in the world," and that Paul was "the worst bass player I ever heard." McCartney revealed how Jones rang him to apologize -- and claimed that he had never made the comments in the first place. "He rang me, and I'm at home on my own," said McCartney. "I said, 'If you had said that, you know what I would have said? F--k you, Quincy Jones!'" "And he laughed. So actually we just had a laugh. And he was like, 'Oh, Paul, you know I love you so much.' 'Yeah, I know you do, Quince'." Although Jones denied making the comments to Vulture, he later issued an apology after receiving a dressing down from his six daughters. "I love Quincy, even after this. He's a crazy motherf----r," McCartney added. "But I respect him, he's done a lot of very good things." - Billboard, 9/12/18...... In other Beatles-related news, Yoko Ono was among the celebrities tweeting heartfelt messages marking the 17th anniversary of the 9/11 terrorist attacks in New York City. "Imagine all the people living life in peace. love, John & Yoko #September11th #NeverForget #911Memorial #ImaginePeace," Yoko tweeted. Others paying their respects on Twitter included Tonight Show host Jimmy Fallon, singer Jewel, and former president Barack Obama. - Billboard, 9/11/18...... Aretha Franklin was honored during halftime ceremonies at the opening game of the 2018-19 Monday Night Football season. A two-minute video that played during the Los Angeles Rams/Oakland Raiders game was taped in Detroit on Sept. 9 and featured Boyz II Men and Tori Kelly singing Franklin's signature hit "Rock Steady." The footage was shot around the Motor City at iconic locations, including Motown Record's Hitsville, U.S.A. United Sound Systems studio and the Music Hall's recently re-dedicated Aretha's Jazz Cafe. - Billboard, 9/11/18......
Meanwhile, Elton John paid his respects to the late Queen of Soul during the opener of his multi-continent "Farewell Yellow Brick Road" tour on Sept. 8 at the PPL Center in Allentown, Penn. Before performing the heart-wrenching and more relevant than ever "Border Song," John praised Franklin's cover and said it was "incredible to have this woman sing this song." He dedicated his "Border Song" to Franklin, as well as other figures throughout history who he said inspired his work and life. A massive screen on the stage then flashed images of the likes of Martin Luther King Jr., Princess Diana, John Lennon, Elizabeth Taylor, Rosa Parks and Elvis Presley. Elton's tour also serves as a farewell love letter to his longtime bandmates (including drummer Nigel Olsson and the wildly entertaining and animated percussionist Ray Cooper) and his other musical collaborators (he spoke frequently, and with great affection, for his longtime lyricist Bernie Taupin). In a particularly somber moment, John dedicated "Don't Let the Sun Go Down On Me" to rapper Mac Miller, who had passed away just a day before. "It's inconceivable that someone so young and with so much talent could be gone," John told the crowd, before asking that they send all of their love and best wishes to Miller's family. John closed the sold-out show with "Goodbye Yellow Brick Road" while wearing a robe, which he later took off to reveal his name engraved in rhinestones on the back. - Billboard, 9/9/18...... It has been revealed that Chic will be opening for Cher during Cher's forthcoming tour in 2019, her first road trip in five years. "We can't wait to see you all with the incomparable Cher. Chic and Cher," Chic leader Nile Rodgers said in a statement on Sept. 10. Cher will be performing some of her biggest hits on the tour in addition to songs from her new ABBA-themed album, Dancing Queen, out Sept. 28. Cher will kick off her 30-city tour on Jan. 17 in Ft. Myers, Fla. - Billboard, 9/10/18...... Bob Dylan has been confirmed to open the newly renovated Met Philadelphia venue on Dec. 3, according to concert promoter Live Nation and developer Eric Blumenfeld. Also helping to open the venue will be Weezer on Dec. 12 and Ween on Dec. 14. "We are thrilled to offer an eclectic series of opening shows that will truly offer something for everyone at The Met," said Live Nation Philadelphia Regional President Geoff Gordon in a press release. - Billboard, 9/10/18......

In a new interview with Australia's Sunday Night TV show on Sept. 9, Olivia Newton-John has confirmed that she's battling cancer for the third time, and opened up for the first time about a 2013 bout with the disease -- her second -- that she previously decided to keep to herself. Newton-John, 69, first was diagnosed with breast cancer in 1992. When a minor car accident in 2013 led to the discovery that the disease had returned, she said she decided to not speak publicly about it: "I thought, 'It's my life,' and I just decided to keep it to myself.'" Now, Olivia says, doctors discovered a tumor at the base of her spine in 2017. She says she has undergone radiation therapy and is also pursuing natural remedies, including medical marijuana that her husband, John Easterling, grows on the couple's ranch in Santa Barbara. The Grease star says she remains optimistic and is determined to beat the disease again. "I believe I will win over it, and that's my goal," she said. - Billboard, 9/9/18...... Iggy Pop and his third wife, Nina Alu, have reportedly sold their 3-bedroom, 5,356 sq. ft. home in Palmetto Bay, Fla. for $1,225,000. The home was bought by Iggy in 2006 for $1,460,000, so he took a loss of about $235k on the sale. Iggy then transferred another of his Florida mansions that he bought in 2016, worth an estimated $4 million, from his trust to him and his wife individually. The singer then transferred the deed for the exclusive Coconut Grove property from him to his wife Nina, for her to own solely. In the court documents, Iggy did not give a reason for his decision to hand over the home to his wife. Iggy Pop and Nina Alu married in 2008 and have no kids. He has a son from a previous relationship. - TheBlast.com, 9/11/18.
Sunday, September 9, 2018
Julien's Auctions announced on Sept. 7 that more than 30 dresses and accessories worn by late Queen of Soul Aretha Franklin will go on the auction block on Nov. 10 as part if a two-day "Icons & Idols: Rock-N-Roll at the Hard Rock" sale. The items include a red sequined dress Franklin wore at Radio City Music Hall in 1991, a knit jacket she appeared in with Pres. Bill Clinton at the National Medal of Arts ceremony in 1999, and a denim jacket given to crew members of The Blues Brothers, in which Franklin famously appeared. The items will go on display between Nov. 5 and Nov. 9. at the Hard Rock Cafe in New York, and the auction will take place both in person and online. - AP, 9/7/18......
The Doors will continue their 50th anniversary celebrations of 2018 with the Sept. 14 release of a deluxe edition of the L.A.-based band's third album, 1968's Waiting For the Sun. Produced and remastered by original Doors engineer Bruce Botnick, the Waiting For The Sun - 50th Anniversary Deluxe Edition features 14 unreleased tracks, including nine rough mixes and five live tracks from a Copenhagen concert in 1968. "By the time of the third album we had enough money really spend a lot of time in the studio recording," says Doors guitarist Robby Krieger. "It wasn't like the first album, which was done in 10 days. So Jim [Morrison] would get really bored 'cause you'd spend six hours on snare drum sound and the vocal is always the last thing to be recorded. So he'd be sitting around all day and he got really bored and he would end up going to the bar and getting wasted and was useless after that... Jim was starting to get into his drunken stage, although he came up with some great stuff, too." Despite the tumultuous atmosphere during its recording, Waiting For the Sun became the band's lone No. 1 album on the Billboard Hot 200 album chart, also topping the Hot 100 pop chart with the single "Hello, I Love You." Krieger adds that discussions have not begun yet for a 50th anniversary reissue of 1969's The Soft Parade, though he's certainly there will be one. Krieger says he's also hoping to release a recording from 2017's tribute concert for the late Doors keyboardist Ray Manzarek. - Billboard, 9/6/18...... Paul McCartney celebrated the release of his new album Egypt Station on Sept. 7 with a surprise pop-up concert the same day at Grand Central Station in New York City. In a nearly two-hour concert at the gorgeous landmark that was streamed live on YouTube, McCartney's setlist included the Egypt Station track "Who Cares," the Wings-era deep cut "Letting Go," and Beatles classics including "Blackbird" and "Let It Be." A-list celebrities on hand to watch Sir Paul entertain included Meryl Streep, Amy Schumer, Steve Buscemi, Chris Rock and Kate Moss. But it was two non-famous fans that got special treatment during the show, when McCartney asked for a show of hands of those who had been bullied in the past. He then pointed to two girls who raised their hands and requested they come up on the stage to share their stories of bullying. Macca then dedicated "Who Cares," which is an anti-bullying ode, to them and sang it directly to them as they danced around stage. McCartney ended the concert with the Abbey Road Side 2 medley, with the 300-strong crowd clamoring for more. The night before, the Beatles legend dropped by Jimmy Fallon's NBC late night talk show and hinted about his secret NYC show, and the conversation also included Paul's thoughts on Egypt Station's album cover. "We wanted to do something more like a concept album," the 76-year-old legend noted. "We can't really do the modern pop album that is just a bunch of singles... people like Taylor Swift and Beyoncé have that stuff covered. And they got better legs than me!," he quipped. On Sept. 5, McCartney promoted Egypt Station with an appearance on Howard Stern's SiriusXM radio show. In a typically candid interview conducted by Stern, Paul opened up about John Lennon leaving the Beatles ("John was the one who wanted out"), the "intrusive" Yoko Ono ("The guy was totally in love with her. And you've just got to respect that"), and a movie role he turned down (Romeo in Franco Zeffirelli's 1968 film Romeo and Juliet). He wrapped up the interview by talking about Egypt Station, and his love for touring. - Billboard/Fox News, 9/7/18...... In other Beatles-related news, the U.S. Postal Service is celebrating John Lennon with a new commemorative stamp. Lennon's widow Yoko Ono and their son Sean Lennon participated in a special ceremony announcing the release of the stamp, which feature's Lennon's iconic round glasses and shaggy 1970s mane, at New York City's Central Park on Sept. 9, along with hundreds of Lennon/Beatles fans. "I know that my father would have been really thrilled to be accepted, officially in this way, on a stamp," said Sean Lennon. "About as official as it gets, I think." The commemorative stamp, designed to look like 45 rpm record sleeve, features a photo of John taken in 1974 by Bob Gruen on the roof of his Manhattan apartment building. Gruen also spoke at the event. After the event, people lined up to buy the stamps and enjoy a day of Beatlemania in the couple's beloved New York City. - AP, 9/7/18...... Elsewhere on the Fab Four front, a Russian man who was known as the "biggest Beatles fan in Russia" has died at age 73 in St. Petersburg following a fall. Kolya Vasin was well known as the country's biggest Beatles fan during the Soviet era when communist authorities saw popular Western music as subversive. He discovered the music of the Beatles via bootleg recordings. "I was arrested many times, accused of 'breaching social order'. They said anyone who listened to the Beatles was spreading western propaganda," Vasin once said in a 2013 interview. Vasin also held parties in his flat to celebrate the birthdays of each of the Beatles, and many fans who couldn't access the music of the band were able to do so at these gatherings. Vasin, who turned his flat into a Beatles museum in their honor, also said his most treasured possession was copy of Live Peace in Toronto signed by both John Lennon and Yoko Ono. - New Musical Express, 9/4/18......

Paul Simon released his latest LP, In the Blue Light, on Sept. 7, which sees him offering a fresh perspective on 10 of his favorite solo songs, including "One Man's Ceiling Is Another Man's Floor" and "Ren and Georgette Magritte With Their Dog After the War." What may be Simon's final album, In the Blue Light is the pop songwriting legend's 14th studio effort and ranges from 1973's "One Man's Ceiling" to a song from 2011's So Beautiful or So What. One standout is "Can't Run But" from 1990's The Rhythm of the Saints, which improves on the original version, as does the '80s obscurity "How the Heart Approaches What It Yearns" from his 1980 album One-Trick Pony. - Billboard, 9/7/18...... The complete discography of recent Rock & Roll Hall of Fame inductee Joan Jett and the Blackhearts is now available for streaming for the first time following a deal between Jett's Blackheart Records label and Sony Music Entertainment/Legacy Recordings. Under the terms of the agreement, which was announced on Sept. 7, the entire Joan Jett catalog -- including singles, albums, music videos, concert films and more -- will be available under the SME/Legacy umbrella and released in digital and physical formats. Legacy Recordings will also release the soundtrack to the forthcoming Bad Reputation Joan Jett documentary, featuring a career-spanning track list and the new Joan Jett and the Blackhearts song "Fresh Start." - Billboard, 9/7/18...... During an appearance on The Ellen DeGeneres Show on Sept. 7, Cher announced that she'll launch her first tour in five years, dubbed the "Here We Go Again Tour," on Jan. 17, 2019, in Ft. Myers, Fla. The pop icon is expected to perform her biggest hits along with some new songs from her ABBA tribute album Dancing Queen, which drops on Sept. 28 and is currently available for pre-order. Cher's 30-city tour will visit most major markets in North America, including Atlanta, Chicago, Brooklyn, and wrap on May 18 in St. Paul, Minn. Cher received rave reviews for her role in the recent Mamma Mia! Here We Go Again movie, which opened in August. - Billboard, 9/7/18...... Speaking of ABBA, the quartet's Bjrn Ulvaeus was among the speakers at the "me Convention" in Stockholm, Sweden, on Sept. 5. Ulvaeus and Universal Music President Central Europe Frank Briegmann spoke on the future of the music industry during the conference. Ulvaeus reported that after the release of Mamma Mia! Here We Go Again this summer, his iconic pop band's streaming numbers have increased significantly -- now clocking in at over 2 million a day. Meanwhile, Briegmann described ABBA as a global music phenomenon. "me Convention" is an open platform for creative people. After events in Austin, Texas, and Frankfurt, Germany, the conference's third edition took place in Stockholm from Sept. 4-6. The conference is a joint project of South by Southwest and Mercedes-Benz. - Billboard, 9/6/18......
Actress Gemma Arterton, known for her roles in Their Finest and The Escape, is attached to play Dusty Springfield in an upcoming biopic of the soul icon called So Much Love. Set in 1968, So Much Love will follow Springfield, a Swinging Sixties icon who became one of the biggest British stars in the U.S., as she journeyed to Memphis, Tenn., to record her career-defining record, Dusty in Memphis, which was inducted into the Grammy Hall of Fame in 2001. It also dramatizes Springfield's destiny-altering encounter with the music of Motown, her stand against Apartheid policies during her aborted South African tour, and her thorny brushes with men in the music industry who were intimidated by both her talent and her insistence on molding perfect performances rather than settling for good ones. Springfield's greatest hits, including "Son of a Preacher Man" and "Just a Little Lovin,'" will feature in the film, set to shoot in the U.S. and the U.K. in spring 2019. - The Hollywood Reporter, 9/6/18...... Queen announced on Sept. 5 that they will release a series of unreleased live recordings from their legendary performance at Live Aid as part of the original soundtrack to Bohemian Rhapsody, the upcoming Queen biopic. The soundtrack contains 22 songs, featuring the Live Aid recordings of "Bohemian Rhapsody," "Radio Ga Ga," "We Are the Champions" and others from the iconic show, in addition to refreshing new takes on old favorites like "We Will Rock You" and "Don't Stop Me Now." Also featured is Queen's unique rendition of the "20th Century Fox Fanfare," along with unreleased live tracks from performances that took place in London, Paris and Rio de Janiero. The Bohemian Rhapsody - Original Soundtrack album will be released via Hollywood Records on Oct. 19, two weeks prior to the movie's Nov. 2 release date. Meanwhile, actor Rami Malek, who plays Queen frontman Freddie Mercury in Bohemian Rhapsody, appeared on The Jimmy Kimmel Show on Sept. 4. "The greatest honor I think from playing someone like Freddie Mercury is getting the acceptance of the legendary bandmates, Brian May and Roger Taylor," Malek told host Jimmy Kimmel. "I'm not gonna lie and say I wouldn't consider [an Oscar] a massive accomplishment," he added. - Billboard, 9/5/18...... The latest incarnation of Fleetwood Mac appeared on The Ellen DeGeneres Show on Sept. 5, performing a charming rendition of the band's classics "The Chain" and "Gypsy." It was the first appearance of new guitarists Mike Campbell (of Tom Petty and the Heartbreakers) and guitarist/vocalist Neil Finn (of Crowded House). Fleetwood Mac is preparing for their North American tour that kicks off in Tulsa, O.K in October, followed by a 52-date journey that will keep the legendary group on the road until April 2019. - Billboard, 9/5/18...... Two native Oklahoman members of Lynyrd Skynyrd, guitarist Steve Gaines and his sister and backing Skynyrd vocalist Cassie Gaines, were inducted into the Oklahoma Music Hall of Fame on Sept. 8. The pair were inducted into the organization in Miami, Fla., where they were raised. Both were killed along with lead singer Ronnie Van Zant when the band's chartered plane crashed in Mississippi in 1977. Lynyrd Skynyrd is currently on a tour that the current band has said will be the last. The band was inducted into the Rock & Roll Hall of Fame in 2006. - AP, 9/6/18......

Joni Mitchell has announced she'll be throwing a 2-day 75th birthday tribute concert on Nov. 6 and 7 at Dorothy Chandler Pavilion in Los Angeles. On Nov. 7, Mitchell's birthday, there will be a charity birthday dinner at the same venue, with tickets starting at $2,500 and reaching up to $100,000 for purchase. Among Mitchell's fellow iconic musicians scheduled to participate include Emmylou Harris, Norah Jones, Chaka Khan, Diana Krall, Kris Kristofferson, Los Lobos, Graham Nash, Seal and Rufus Wainwright. - Billboard, 9/5/18...... Former Journey singer Steve Perry released his first solo video in 25 years on Sept. 5, ending a near quarter-century drought with a live performance of his soulful track "No More Cryin'," which will be featured on his first solo album in 24 years, Traces. "'No More Cryin'' is a love song, but not in the way you would think. It starts in one place, and builds and lands somewhere entirely different," Perry said in a statement announcing the clip. "It's got many overtones, and can be applied to so many different kinds of relationships, including my own relationship with past isolation." Perry says he began work on Traces in May 2015, and he released the first single, "No Erasin'," in August. The 10-track album will hit stores on Oct. 5. - Billboard, 9/5/18...... Soul icon Al Green finally joined Twitter on Sept. 4 and sent out his first two tweet, which included a vintage 1976 promo photo and a simple message about an hour later. "It's been over 50 years since the beginning," he wrote. "And we're only just getting started." The legendary "Let's Stay Together" singer, often referred to as The Reverend Al Green, hasn't released a new album since 2008's Lay It Down, which was produced by The Roots' Questlove and James Poyser. - Billboard, 9/5/18...... Rolling Stones frontman Mick Jagger uploaded a video of him tearing it up on the harmonica in the studio on Sept. 4, providing fresh hope for Stones fans that new music is coming. The video, which features Jagger wailing on bluesy jam on harmonica in what appears to be a home studio, is captioned "new tunes" and also shows a computer with recording software open as he plays. The clip sparked further speculation that Jagger and the Stones are in the process of working on a follow-up to the band's 2016 covers collection, Blue & Lonesome. A new Stones album will mark the band's first disc of original material in 13 years. - Billboard, 9/4/18...... Elton John announced the first UK dates of his upcoming "Farewell Yellow Brick Road" tour on Sept. 7. The Rocket Man will play shows in Hove on June 9, followed by two shows in Dublin on June 12 and 13, and a June 15 show in Cardiff. "I am very happy to announce the launch of my UK Farewell Yellow Brick Road Tour with concerts in Hove and Cardiff," Elton said of the shows. "The audiences in the South Coast and Wales have always been some of the most welcoming and exciting I have played in front of over the past forty-two years and the band and I are so excited to say goodbye in the most fantastic way. It's going to be amazing!" - New Musical Express, 9/7/18......

Barry Manilow was honored with an Honorary Fellowship from the Royal Northern College of Music part way through his Sept. 2 performance at the Manchester Arena, in northern England. "I tell you, something like this just inspires me to keep making make more and more and more music for you. So thanks for this ... thank you so much," Manilow reportedly said. Royal Northern College of Music principal Linda Merrick and the head of the popular music degree program, Andy Stott, were on hand to honor the 75-year-old singer, who Stott described as "one of the world's greatest showmen." Manilow, who has apparently recovered from the ill health which forced him to cancel a handful of Vegas shows in June, also played Birmingham and a three-night stand at London's O2 Arena during his UK tour. - Billboard, 9/4/18...... Guitarist Gene Cornish of the '60s pop band The Rascals reportedly collapsed on stage as The Rascals were performing in Billings, Montana, on Sept. 7. Medical personnel treated Cornish, 74, on stage before he was taken to a hospital. There was no immediate word on his condition. The Rascals are known for their hits "Good Lovin,'" "Groovin'" and "A Beautiful Morning," and were inducted into the Rock & Roll Hall of Fame in 1997. - AP, 9/8/18...... Guitarist/singer/songwriter Ben Poole has launched the official music video for his new single "Dirty Laundry" on YouTube. The single is taken from Poole's upcoming album Anytime You Need Me, which hits stores on Sept. 14 via Manhaton Records. Poole will kick off a 14-date UK tour behind the the new album in Brighton on Nov. 21. - Noble PR, 9/7/18...... Actor Bill Daily, best known for his roles as Major Roger Healey in the 1960's sitcom I Dream of Jeannie and plane navigator Howard Borden on the '70s sitcom The Bob Newhart Show, died on Sept. 4 in Santa Fe, N.M., his son J. Patrick Daily confirmed. He was 91. Mr. Daily, a longtime Albuquerque resident, was a staple on 1960s and 1970s TV series, and also appeared as psychiatrist Dr. Larry Dykstra on the 1980s sitcom ALF. "He loved every sunset, he loved every meal, he just decided to be happy about everything," said his son. - Variety.com, 9/8/18.
Thursday, September 6, 2018

Burt Reynolds, the rugged leading man of such films as Deliverance, Smokey and the Bandit, The Longest Yard and Boogie Nights, died on Sept. 6 of cardiac arrest at his estate in Martin County, Fla., according to his agent Todd Eisner. He was 82. Mr. Reynolds ruled the box office in the 1970s and early 1980s with good 'ole boy movies like Smokey and the Bandit and Gator, later earning the critical praise he so badly desired with Starting Over and Boogie Nights. An iconic Hollywood sex symbol in front of the camera, his mustached handsome looks and easy-going charm made him Hollywood's No. 1 male movie star from 1978 to 1982, after launching his early career in 1972 with director John Boorman's 1972 film Deliverance. Mr. Reynolds called the action/adventure classic "by far" his best film, and said later that "I thought maybe this film is more important in a lot of ways than we've given it credit for." The movie's infamous rape scene may have helped the public -- especially men -- better understand the horrors of sexual attacks, he noted. Born in Lansing, Mich., on Feb. 11, 1936, Mr. Reynolds and his family moved to South Florida when he was 5. He played high school football at Palm Beach High and earned an athletic scholarship to Florida State University, but when injuries derailed a promising athletic career, he turned to acting. Mr. Reynolds scored small parts in the late 1950s before landing a role in the New York City Center revival of "Mister Roberts" in 1957, as well as a recurring spot in the TV series Gunsmoke.
By 1974, he had hit it big and starred as an ex-football player who landed in prison in the film The Longest Yard. Two years earlier, he broke taboo and posed nude in Cosmopolitan magazine, which helped cement his growing status as a sex symbol, however he later said that he regretted posing for the magazine, saying it distracted attention from his Deliverance co-stars and likely cost them an Academy Award. Mr. Reynolds was at the peak of his fame in the late 1970s and early 1980s, appearing in such box office smashes as Smokey and the Bandit and the Cannonball Run movie franchises. He also earned People's Choice Awards in 1979, 1982 and 1983 as all-around male entertainer of the year. However he turned down appearing in some of the most iconic films in history, including The Godfather, Star Wars and the James Bond 007 franchise. "I took the part that was the most fun... I didn't take the part that would be the most challenging," he once said. Mr. Reynolds' love life drew headlines after a high-profile divorce to WKRP In Cincinnati actress Loni Anderson, with whom he had a son named Quinton, preceded a bankruptcy filing in 1996. In 1998, he experienced something of a career resurgence and scored a Best Supporting Actor Oscar nomination for his portrayal of a porn film producer in director Paul Thomas Anderson's film Boogie Nights, despite later saying he disliked the film due to its glorification of the porn industry.
Years later, he suffered from health issues that led to open heart surgery. Mr. Reynolds checked into a drug rehab clinic in 2009, saying he wanted to "regain control of his life" after becoming addicted to painkillers prescribed following back surgery. He then fell into financial trouble amid private ventures in an Atlanta restaurant and a professional sports team, though he continued to make cameo appearances and teach acting classes. "I worked as an actor for 60 years, I must have something I can give," he said. In recent years, he began appearing in numerous films and TV shows and was cast in the upcoming Quentin Tarantino-directed film about the infamous 1969 Charles Manson family murders, Once Upon a Time in Hollywood. That movie is scheduled for release in 2019, and Mr. Reynolds had not yet started shooting his appearance in the film. He had heart surgery in 2010 and then in 2014, he auctioned off memorabilia, including a Smokey and the Bandit-era Trans Am, and his Golden Globe for Boogie Nights. He also put his Florida mansion on the block, but flatly insisted he was "not broke." In May 2015, a frail-looking Mr. Reynolds, cane in hand, made a rare public appearance at a pop-culture convention in Philadelphia. He told the local paper his absence from public life was due to his work on his tell-all memoir, But Enough About Me. "Quinton and I are extremely touched by the tremendous outpouring of love and support from friends and family throughout the world," Loni Anderson wrote in a statement. "Burt was a wonderful director and actor. He was a big part of my life for 12 years and Quinton's life for 30 years. We will miss him and his great laugh." His Smokey and the Bandit co-star and former girlfriend Sally Field released a statement that included "...My years with Burt never leave my mind. He will be in my history and my heart, for as long as I live. Rest, Buddy." - CNN/Yahoo.com, 9/6/18.
Tuesday, September 4, 2018
Bjorn Ulvaeus of ABBA announced on Sept. 3 that an ABBA-themed restaurant will be coming to London's O2 in the spring of 2019. In an interview with the UK's The Mirror paper, Ulvaeus said his "Mamma Mia! The Party" restaurant will be a recreation of a taverna on the island of Skopelos, mirroring the setting of the first Mamma Mia! movie. Mediterranean cuisine will be served as hits from ABBA's extensive back-catalogu are played live during the experience, and diners will be encouraged to sing along to the songs. A similar experience has was began in ABBA's native Sweden, in Stockholm, in 2016 and has sold out shows there for three consecutive years. "We have long admired The O2 and the huge entertainment success it has becomewe believe bringing "Mamma Mia! The Party" to The O2 will add to this already vibrant cultural destination and provide the perfect location for our exciting new show," Ulvaeus noted. The sequel to the original Mamma Mia! film, Mamma Mia! Here We Go Again, opened in August. - New Musical Express, 9/3/18......

Dozens of famous musicians and celebrities paid emotional tributes to the late Aretha Franklin during her funeral service on Aug. 31 at Detroit's Greater Grace Temple. "We will have never known a queen like this," Stevie Wonder said, as he paid tribute to the "Queen of Soul" in his eulogy to Franklin, who died of pancreatic cancer on Aug. 16 at age 76. Between performances of "The Lord's Prayer" and "As," the Motown icon said the world needed to "make love great again" as a fitting tribute to "what Aretha said throughout her life." "What needs to happen today, not only in this nation but throughout the world, is that we need to make love great again because black lives do matter," Wonder said. "Because all lives do matter that is what Aretha said throughout her life. Though the pain, she gave us the joy, and said, 'Let's make love great again'," he added. Other tributes at the service included performances by Jennifer Hudson, Chaka Khan, Ariana Grande and Gladys Knight. The 7-plus-hour service was both reflective and celebrity, focusing on Franklin's gospel roots in the Motor City where she was a member of the New Bethel Baptist choir, and also dedicated much to her illustrious career and her part in American's civil rights movement. Smokey Robinson, another longtime friend of Franklin's, also delivered a eulogy to the star before singing a short a cappella dedication to her. "I'm going to miss our talks, we used to talk for hours about anything we wanted, or nothing at allYou will be a featured voice in the choir of Angels," he said. Further tributes were paid by former presidents Bill Clinton and Barack Obama (Franklin had sang at both of their presidential inaugurations), as well as civil rights leaders including the Rev. Al Sharpton. "She gave us pride and she gave us a regal bar to reach. And that's why we're all here. We don't all agree on everything but we agree on Aretha," Rev. Sharpton said. The night before the funeral, than 30 acts gathered in Detroit for a special Aretha Franklin tribute concert. "A People's Tribute to the Queen" at the city's riverfront Chene Park Amphitheatre was a four-hour and 45-minute marathon that touched on every aspect of Franklin's music, starting with opera and finishing with an epic, full-cast romp through "Respect," and hitting on gospel, jazz, blues, soul and pop in between. Tickets for the free show were snapped up in minutes earlier in the week, and those without set up lawn chairs outside the venue to take it all in. Among those participating were Tyler Perry, actresses Erica Peeples and Jennifer Lewis, reality TV star Judge Greg Mathis, and Motown great Martha Reeves. - New Musical Express/Billboard, 9/1/18...... Meanwhile, Aretha Franklin's family issued a statement on Sept. 3 saying it found Atlanta pastor Jasper Willliams Jr.'s eulogy delivered at the Queen of Soul's funeral to be "offensive and very distasteful." Rev. Williams' eulogy was criticized by the family for including political musings that described children being in a home without a father as "abortion after birth," and said "black lives do not matter unless blacks stop killing each other." "He spoke for 50 minutes and at no time did he properly eulogize her," said Vaughn Franklin, the late singer's nephew, who said he was delivering a statement for the family. Franklin said that his aunt never asked Williams to eulogize her, since she didn't talk about plans for her own funeral. The family said they selected Williams because he has spoken at other family memorials in the past, most prominently at the funeral for Aretha Franklin's father, minister and civil rights activist C.L. Franklin, 34 years ago. Rev. Williams reacted by saying although he respects and understands the family's opinion, he is not backing down from any of his comments. Besides a social media uproar, Rev. Williams heard resistance at the funeral itself, with Stevie Wonder yelling out "black lives matter" after the pastor said, "No, black lives do not matter" during his eulogy. Williams had minimized the Black Lives Matter movement because of black-on-black crime. "Black lives must not matter until black people start respecting black lives and stop killing ourselves," he said. - AP, 9/3/18...... A rep for Gladys Knight has issued a clarification of a statement made by the "Midnight Train to Georgia Singer" during a radio interview in which she said that she and Aretha Franklin had "the same disease." "The last time I talked to her, we were at the same hotel and we didn't know it," Knight recalled. "I know her crew and family. She knows my crew and family. I went down. I said, 'ReRe, what you doing out here?' And we just got to talking and everything and at that time we shared that fact that we had the same disease." After Knight's comments started a media firestorm, she issued the following statement: "I'd like to clarify that Aretha and I discussed both of us having cancer, mine was stage 1 breast cancer and hers was pancreatic. Due to early detection, I am cancer free and grateful for that." - The Hollywood Reporter/TheBlast.com, 9/1/18......

Queen and Adam Lambert kicked of their three-week residency in Las Vegas on Sept. 1 with a setlist packed with past Queen classics -- including "Somebody To Love," "Killer Queen," "Another One Bites the Dust," "Crazy Love" and "Bohemian Rhapsody" -- and even a cover of late Vegas icon Elvis Presley' 1956 hit "Heartbreak Hotel." Titled "Crown Jewels," the show opened appropriately enough with an image of an imposing metal vault bearing Queen's insignia, torn open by the giant robot from Queen's iconic 1977 News of the World album cover and lifted up to reveal the band who launched their way into a fast version of "We Will Rock You." For the encore, Queen were introduced by a projection of their original frontman Freddie Mercury's famous vocal improvisation at Wembley Stadium in 1986, before the traditional, slower version of "We Will Rock You" and an anthemic "We Are The Champions." The day before the opening, Queen guitarist Brian May said in an inteview that Mercury would both "love and hate" the new Queen singer Adam Lambert. "Freddie would love and hate him, because Adam has a real gift from God," May said. "It's a voice in a billion, nobody has that range, nobody that I've ever worked with, not just the range but the quality throughout the range. I've seen Adam develop just like I watched Freddie develop." In other Queen news, Amazon.com is featuring an animated video of Queen's "Somebody to Love" for the new marketing campaign for their streaming service. The video, naturally, features Mercury's trademark mustache and imperfect teeth, as a cartoon mouth belts out the track's second verse and chorus to a roaring stadium audience. The commercial is rolling out digitally as well as with radio, television and out-of-home billboard advertisements in select U.S. cities and internationally in the U.K. and Germany throughout 2019. - NME/Billboard, 9/3/18...... Ozzy Osbourne announced on Sept. 3 that the UK leg of his upcoming "No More Tours 2" in February 2019 will be his "last ever" UK tour. Osbourne will be playing Nottingham (2/1), Manchester (2/3), Newcastle (2/5), Glasgow (2/7), Birmingham (2/9) and London (2/11), where he will also be joined by opening act Judas Priest on all dates. "I've been extremely blessed to have had two successful music careers," said Osbourne. "I'm looking at this final tour as being a huge celebration for my fans and anyone who has enjoyed my music over the past five decades." Ozzy's world tour will continue into 2020, before he steps back from long tours. "This will be my final world tour, but I can't say I won't do some shows here and there," he said. - NME, 9/3/18...... The estate of Michael Jackson and IMAX are partnering to digitally remaster Michael Jackson's Thriller 3D into IMAX 3D. The partnership was announced on Aug. 29, which would have been the singer's 60th birthday. It will be released in IMAX theaters across the U.S. for one week, beginning Sept. 21. The estate's co-executors say Jackson loved to give his fans the "latest and greatest in technology and entertainment experiences." The 14-minute short film, directed by John Landis, premiered in Los Angeles in 1983. The 3D version was first shown at the 74th Venice Film Festival in 2017. In other Michael Jackson news, The Simpsons ceater Matt Groenig has cleared up the rumors surrounding the King of Pop's cameo on the long running comedy. In an interview with The Weekly on Aug. 29, Groening was asked if they had "Michael Jackson" and the comedy writer confirmed that The Simpsons didn't just have a "Michael Jackson" cameo using an impersonator, they had the real Michael Jackson. "You don't have to put it in quotes," Groening said. "We really did have him." Groening explained that the singer called him one day out of the blue, asking to be featured in the show, and at first, he didn't even believe it was really Jackson. "I was sitting in the office late at night, the phone rings and I pick it up," he said. When the voice on the other end replied, "'Hi, this is Michael Jackson," he assumed it was a prank call because the singer has "a voice that sounds like somebody doing a Michael Jackson bit." Jackson called again and insisted that it really was him, and "he said that he loved Bart and wanted to be on the show," Groening explained. In still more Jackson news, fashion house Hugo Boss has that it will mark what would have been Jackson's 60th birthday by reissuing the iconic suit worn on the cover of Thriller. Although remaining faithful to the original design, the new suit boasts a narrower silhouette and retains two pleats on the trousers. It also features buttons on the jacket cuffs. But fashion aficionados will have to act fast -- only 100 are being made; each suit is numbered and will sell for $1,195. Hugo Boss has also announced the addition of white T-shirts that are modelled on the design of the original suit. It's yet to be announced when the design will go on sale. - AP/Billboard/NME, 8/30/18......
On Sept. 1, Paul McCartney announced a string of new dates in 2019 as part of his mammoth world tour in support of his upcoming album, Egypt Station. Sir Paul's just announced dates include Raleigh, N.C. on May 27; Greenville, S.C. on May 30; Lexington, Ky. on June 1; Madison, Wisc. on June 6; and Moline, Ill. on June 11. Earlier in 2018, tickets for McCartney's upcoming UK dates sold out "in seconds," much to the ire of many fans. Meanwhile, in a Sept. 1 interview with London's Sunday Times, Macca revealed how a particularly vivid experience of taking drugs left him convinced that he had seen God. Discussing spirituality in the interview, Paul claimed that there was "something higher", and likened it to the time he took Dimethyltryptamine (DMT) with art dealer and gallery owner Robert Fraser. "We were immediately nailed to the sofa," he told the paper of taking drugs in his Beatles heyday. "And I saw God, this amazing towering thing, and I was humbled. And what I'm saying is, that moment didn't turn my life around, but it was a clue. It was huge. A massive wall that I couldn't see the top of, and I was at the bottom. And anybody else would say it's just the drug, the hallucination, but both Robert and I were like, 'Did you see that?' We felt we had seen a higher thing." DMT experienced a wave of popularity during in the 1960s as a more effective alternative to substances such as LSD and magic mushrooms. - NME, 9/1/18...... AC/DC are reportedly working on a new album using recordings of their late co-founding rhythm guitarist, Malcolm Young. According to the source, Young's brother Angus Young is working on a new AC/DC album, to be dedicated to Malcom's memory. Malcolm died in November 2017 after retiring from the band due to early onset dementia. Malcolm recorded the material that will be used for the album along with his brother in the early 2000s, "five years prior" to their 2008 album Black Ice. "Turns out, five years prior to the Black Ice LP, AC/DC's 15th studio release, Angus and Malcolm Young lived to together [sic] where they literally wrote hundreds of songs, many were recorded and have been stashed away until now," the source said. "Angus has decided to selected [sic] the best tracks from those recordings that Malcolm played on and is now back in the studio recording and mixing them with fellow band mates Phil Rudd, Cliff Williams and yes, Brian Johnson on vocals." Johnson was forced to quit the band in 2016 after suffering hearing loss, and was replaced on the band's tour by Guns N' Roses singer Axl Rose. - NME, 9/2/18...... The Eagles' 1976 greatest hits album Their Greatest Hits 1971-1975 has jumped from No. 125 to No. 60 on Billboard's Hot 200 Albums Chart following news of the title being certified 38-times platinum in the U.S. by the Recording Industry Association of America (RIAA) -- and surpassing Michael Jackson's Thriller as the highest-certified album of all time in the U.S. As for Jackson's Thriller LP, it has jumped back on to the Hot 200 tally at No. 135 -- its first visit to the list since May 19, and highest rank since April 7 (when it also placed at No. 135). Thriller earned 7,000 units in the week ending Aug. 23 (up 330 percent), with 2,000 of that sum from traditional album sales (up 30 percent). - Billboard, 8/31/18...... In other chart action, Rod Stewart has scored his 23rd Top 10 hit on Billboard's Adult Contemporary Chart with "Didn't I," Stewart's first original, non-holiday song to reach the chart's top 10 since 1999. "Didn't I," the first taste of Stewart's upcoming studio album Blood Red Roses, becomes Stewart's first top 10 on the chart since 2012, when he spent five weeks at No. 1 with his rendition of holiday standard "Let It Snow, Let It Snow, Let It Snow." As for Stewart originals, such as "Didn't I," it's Stewart's first top 10 since "Faith of the Heart," from the Patch Adams soundtrack, which reached No. 3 in March 1999. - Billboard, 8/31/18......
Elton John is participating in a new "rap battle" ad campaign for the candy bar Snickers, with the Rocket Man taking on the role of rising rapper Boogie's "hungry" alter-ego. After Boogie's turn is announced in the battle, John unexpectedly appears and sings a snippet of his 1976 duet with Kiki Dee, 'Don't Go Breaking My Heart" -- much to the bemusement of party-goers. A Snickers is then presented to him, which helps John/Boogie turn back into his true self and the rap battle is then resumed. Elton reportedly took a hands-on role in casting the commercial, and viewed a number of auditions with director Andreas Nilsson before settling on Boogie. "In pairing Elton and his 50-plus years of multi-genre hits with Boogie, a hip-hop artist on the brink of stardom in today's most popular category, we can connect with our audiences over a shared love of music," said Snickers exec Dale Green. Meanwhile, Elton announced on Aug. 30 that he will be partnering with the global fan-to-fan ticket marketplace Twickets for his "Farewell Yellow Brick Road" tour. The aim of Twickets is to combat the secondary ticketing market, prevent the exploitation of Elton John fans and to eliminate price mark-up by ensuring that tickets are resold at face value. Elton's sold out "Farewell Yellow Brick Road" tour begins in Allentown, PA on Sept. 8, and will make 300 stops around the world before concluding in 2021. Fans that were unable to secure tickets before are now able to purchase tickets directly through the official John and Twickets partnership website, with dates in Los Angeles and Toronto currently available. - NME/Billboard, 8/30/18...... The groundbreaking and award-winning alternative New York City paper The Village Voice announced on Aug. 31 it is shutting down its online edition, one year after it ceased publishing in print. Village Voice owner Peter Barbey called it "a sad day for The Village Voice and millions of readers," and added the paper has been subject to "the increasingly harsh economic realities" facing those creating journalism. He said staff members have been working to ensure that the print archive of the Village Voice is made digitally accessible. The paper released its last print edition on Sept. 20, 2017, with Bob Dylan gracing its final cover. - AP, 8/31/18...... Former members of Dire Straits announced they'll embark on their first-ever U.S. tour in September under the moniker Dire Straits Legacy. The band, which includes former Dire Straits member Alan Clark along with percussionist Danny Cummings, guitarist Phil Palmer, former Yes member Trevor Horn, Steve Ferrone from Tom Petty and the Heartbreakers, Marco Caviglia, Mel Collins, and Primiano DiBiase, grew out of Clark's previous project, The Straits, which formed after Dire Straits leader Mark Knopfler broke up the band in 1992. "The DSL Dire Straits Legacy project was born from our love and respect for the music of Dire Straits, and to bring the music to fans who have been starved of hearing it played live by the musicians who made it, for far too long," the band shared in a statement. The 7-date tour also includes stops in Riverside, Calif. (9/28), St. Charles, Mo. (9/29), St. Charles, Ill. (10/2), Fort Lauderdale, Fla. (10/4) and St. Petersburg, Fla. (10/5) before wrapping in Westbury, N.Y. on Oct. 6. - Billboard, 8/20/18...... Billy Joel's former wife Katie Lee married her TV producer boyfriend Ryan Biegel on Sept. 1 in front of family and friends. Lee, who co-hosts the Food Network talk show The Kitchen, was previously married to Billy Joel from 2004 to 2010. The chef, 36, and Biegel vacationed in Capri, Italy before their wedding. The West Virginia native met Joel at the rooftop bar at The Peninsula hotel while visiting New York City for a weekend. They wed in 2004, but split in 2009. - People/RadarOnline.com, 9/2/18......

Restaurateurs in the UK have announced that a new cocktail bar dedicated to David Bowie will be opening in London's West End in September 2018. Named "Ziggy's" in honor of Bowie's much-loved persona Ziggy Stardust, the bar launches on Sept. 20 at the Hotel Caf Royal. It features a number of drinks inspired by the late icon's 1972 album The Rise and Fall of Ziggy Stardust and the Spiders From Mars, and are named after his lyrics. "Tigers on Vaseline" takes its name from the lyrics to "Hang On To Yourself," and is described as a modern twist on the pina colada. "Darkness and Disgrace," meanwhile, is an espresso martini crossed with a rum flip, and takes its name from "Lady Stardust." The Hotel Caf Royal has particular significance when it comes to Ziggy Stardust. It was there, on July 3, 1973, that Bowie threw a now-legendary "Last Supper" to retire the alter-ego. The party was attended by Lou Reed, Mick Jagger, Paul McCartney and Barbra Streisand amongst others as the afterparty for his final Ziggy gig at the Hammersmith Odeon. The bar will be decorated with pictures from that famous night, taken by the famed music photographer Mick Rock, and boasts a special Bowie jukebox. - NME, 8/31/18...... Broadway and TV actress Carole Shelley, perhaps best known for her role as Gwendolyn Pigeon of the "Pigeon Sisters" in the stage, film and television versions of Neil Simon's "The Odd Couple," died of cancer at her home in Manhattan on Aug. 31. She was 79. Shelley originated the role of Crage Hall headmistress Madame Morrible in the Broadway hit "Wicked" in 2003 and won a 1979 Tony Award for her portrayal of Mrs. Kendal in "The Elephant Man." The London native made her Broadway debut in "The Odd Couple" in 1965, alongside Monica Evans, Walter Matthau and Art Carney, and she and Evans reprised their roles as the Pigeon Sisters in the 1968 movie adaptation, starring Matthau and Jack Lemmon, and in four 1970 episodes of the ABC sitcom spin-off featuring Jack Klugman and Tony Randall. "We were Pigeons for quite some time," Shelley once said. "We got to look like each other after a while." Shelley and Evans also teamed up for voiceover work on Disney's The Aristocats and Robin Hood. The actress also appeared on such television shows as The Avengers, The Cosby Show and Frasier. A full-time resident of the U.S. since 1969, she last appeared on Broadway in "A Gentleman's Guide to Love and Murder" in 2013. - The Hollywood Reporter, 9/2/18.
Thursday, August 30, 2018
A new musical based on soul greats The Tempations, "Ain't Too Proud: The Life and Times of The Temptations," debuted at the Ahmanson Theater in Hollywood on Aug. 24. Featuring performances of their all-time classic hits like "My Girl," "Just My Imagination" and "Papa Was a Rolling Stone" by a cast that includes Ephraim Sykes, Jeremy Pope, Derrick Baskin and Melvin Franklin, "Ain't Too Proud"'s opening night audience included John Legend, Billy Crystal, Berry Gordy and the founding member of the Temptations, Otis Smith. The show will run at the Ahmanson until Sept. 30, before it eventually migrates to Broadway, where it will likely be one of the hottest theater tickets of the year. - Billboard, 8/25/18......

There are reports that Neil Young and actor Daryl Hannah were secretly married over the last weekend in August. Blues guitarist Mark Miller revealed the news via a Facebook post, saying: "Congratulations to Daryl Hannah and Neil Young on their wedding today. may they have a long and happy relationship." The following day Hannah, known for her roles in such films as Blade Runner, Kill Bill and Wall Street, posted a picture of an owl on Instagram with the caption: "someone's watching over us love and only love". It was met with several messages of congratulations from fans. Young, 72, and Hannah, 57, have been dating for four years, following Young's split from his wife of 36 years, Pegi Young. Earlier this year, Young appeared in the Netflix film Paradox, a fantasy Western musical that directed by Hannah. - New Musical Express, 8/29/18...... As the music world prepares for its final tribute to soul queen Aretha Franklin on Aug. 31, fans around the world will be able to say their goodbyes to the music legend when her private funeral service is streamed live online and broadcast on TV. Cable channels CNN and Fox News have announced plans to air portions of the ceremony, and the funeral will also be live streamed by the Associated Press, meaning that it will be picked up by various online media outlets worldwide. It will also be simulcast on the Sirius XM radio's Soul Town Channel (channel 49). Franklin's life will be celebrated in song at her funeral with a star-studded lineup who will perform in tribute, including Stevie Wonder, Chaka Khan, Ariana Grande and Faith Hill. The Rev. Jasper Williams Jr., pastor of Atlanta's Salem Baptist Church, will deliver the eulogy, and former president Bill Clinton, Reverends Jesse Jackson and Al Sharpton, Clive Davis and Clive Davis will also be among the speakers. It's expected to be a marathon service, perhaps lasting five hours or more. Earlier in the week, hundreds of members of Delta Sigma Theta sorority streamed into the rotunda of Detroit's Charles H. Wright Museum of African American History on Aug. 28 to pay tribute to Franklin, who was a member of the sorority. Although the sorority's Omega Omega Service is not usually open to non-sorority members, a rare exception was made for Franklin, who was remembered by her sisters as a proud black woman who demanded respect and loved her community. "She loved Delta and its ideals... she looked for the best in others. Her life was an inspiration," said U.S. House Rep. Brenda Lawrence, a member of the sorority who was elected the first black mayor of Southfield, Mich., in 2001. At least 1,000 Delta Sigma Thetas from across the country attended the service, which lasted nearly an hour and is traditionally performed for any member before her funeral. Thousands of mourners poured into the museum to pay their final respects to Franklin, who was dressed in her sorority's signature crimson. The two-day viewing, which continued on Aug. 29, was part of a week of commemorations for the legend, who died Aug. 16 of pancreatic cancer at the age of 76. Meanwhile, Franklin's 30 Greatest Hits album has climed to No. 6 on the Billboard Hot 200 albums chart, making it her highest-charting album in 50 years. 30 Greatest Hits is Franklin's seventh top 10 appearance on the chart, and the first since Amazing Grace reached No. 7 in 1972. Both her I Never Loved a Man the Way I Love You (1967) and Aretha: Lady Soul (1968) LP's reached No. 2. - AP/Billboard, 9/29/18...... Paul McCartney has scored his first Top 10 appearance on Billboard,'s Adult Alternative Songs chart in two decades as "Come On to Me" from his upcoming album Egypt Station rose from No. 12 to No. 6 for the week ending Sept. 1. "Come On to Me" is Sir Paul's first top 10 on an airplay chart by himself since 1997, when "The World Tonight" from his Flaming Pie LP peaked at No. 9 on the same chart for week ending June 21, 1997. Macca notably appeared on "FourFiveSeconds" with Rihanna and Kanye West in early 2015, and the song reached No. 6 on the Pop Songs and Rhythmic Songs Chart. Egypt Station drops on Sept. 7 via Capitol. - Billboard, 8/29/18...... In other Beatles-related news, rising pop star Ed Sheeran will play himself in a new Fab Four-inspired movie directed by Danny Boyle. The as-yet-untitled project, written by Richard Curtis (Four Weddings And A Funeral, Notting Hill), will tell the tale of a singer/songwriter, played by Himesh Patel, who wakes up one day as the only person in the world with any memory of the Beatles. "And then I discover him and take him on tour," Sheeran explains. "Then he gets much, much bigger than me through doing stuff. Yeah, it's very clever." Sheeran adds his parts were filmed earlier in 2018, during his latest tour. "It was a very intense two months," he said. "I would have four days of gigging and then three days of shooting a film. I was playing myself so I don't think I was that bad. There wasn't much to [mess] up." The movie is scheduled for release in September 2019 and will also reportedly star Lily James, Kate McKinnon, Joel Fry, and more. - New Musical Express, 8/29/18......
Former Pink Floyd member Roger Waters has come under fire in Ukraine for supporting Russia's annexation of Crimea in an interview published in a Russian newspaper prior to his concerts in Moscow and St. Petersburg. In the interview, Waters defended Russia's annexation of Crimea in March 2014, saying that "many agreements and other papers" exist that prove Russia's claims for Sevastopol, a major military port in Crimea. Waters went on to say that Moscow's actions were "provoked" by ouster of Ukraine's pro-Russian president Viktor Yanukovych, which he claimed was orchestrated by Washington. The Ukrainian non-government organization Mirotvorets ("Peacemaker"), which aims to inform local law enforcers about foreign citizens who allegedly committed crimes against Ukraine, reacted by putting Waters on its unofficial blacklist. Ukrainian authorities have not yet made any comments regarding Waters' statements. Waters is scheduled to perform in St Petersburg on Aug. 29 and in Moscow on Aug. 31. - Billboard, 8/28/18...... Reps for Fleetwood Mac's Stevie Nicks announced Nicks' Twitter page on Aug. 27 that the diva was officially rejoining Instagram. In Nicks' first Instagram post since 2015, she is seen in a backstage photo from a shoot of her upcoming appearance on the popular FX show American Horror Story. She is shown wearing bold eye makeup and heavily crimped hair with the caption, "3am selfie after shooting." Her team promised that fans will get to see "exclusive photos" of her on Instagram in the weeks ahead. - Billboard, 8/28/18...... In other Fleetwood Mac-related news, the band will be among the guest lineup for the premiere week of the sixteenth season of The Ellen DeGeneres Show, which launches Sept. 4. Fleetwood Mac will appear on the show on Sept. 5 for a rare performance of two of their classic hit songs prior to their North American tour, which kicks off in Portland, Ore., on Oct. 7. Cher will also make an appearance on the show's premiere week on Sept. 7. She will sit down with host Ellen DeGeneres for an interview, then perform "SOS" from her upcoming ABBA tribute album Dancing Queen which hits stores on Sept. 28. - Billboard, 8/27/18...... Former president Jimmy Carter and former CBS talk show host and Indiana native David Letterman have helped launch a Habitat for Humanity project in northern Indiana. The retired late-night TV host praised Carter and his wife, Rosalynn Carter, for their dedication to the nonprofit during an Aug. 26 event at the University of Notre Dame that kicked off a five-day Habitat for Humanity effort to build 23 homes in adjacent Mishawaka, Ind. Letterman noted the Carters' long involvement with the group, telling the roughly 4,000 attendees that if it weren't for the Democratic former president and his wife, he wouldn't have become a Habitat for Humanity volunteer. The 93-year-old former president reportedly said he and his wife get "more out of it than we put into it" when they build Habitat homes. - AP, 8/28/18...... The African American Museum in Philadelphia hosted a 90th anniversary celebration of the venerable Philly gospel group The Dixie Hummingbirds on Aug. 27. Although Stevie Wonder was unable to attend the event, the Motown icon called in during the event to praise the group for its contributions to modern music. The Dixie Hummingbirds was formed in Greenville, S.C., and eventually moved to Philadelphia in 1942. They notably provided soulful backups for Paul Simon on his 1973 album There Goes Rhymin' Simon. - AP, 8/28/18...... Country/pop crossover stars Willie Nelson, Dolly Parton and Kris Kristofferson are among the vocalists appearing on a new tribute album to late country legend Roger Miller. King of the Road: A Tribute to Roger Miller also features the likes of Brad Paisley, Alison Krauss, Kacey Musgraves and Asleep at the Wheel covering such Miller classics as "Dang Me," "Do Wacka Do," "England Swings" and "Engine, Engnie #9." The album drops Aug. 30 via BMG. - Billboard, 8/28/18...... Speaking of Dolly Parton, the singer has made her first appearance on Billboard's Social 50 Chart after posting a meme of her song "Jolene" to Twitter's Distracted Boyfriend meme on Aug. 20. Parton's meme received a whopping 123,000 reactions on Twitter in the Aug. 17-23 tracking week. The Social 50 is powered by data tracked by music analytics company Next Big Sound and ranks the most popular artists on Facebook, Twitter, Instagram, YouTube, Wikipedia and Tumblr. - Billboard, 8/28/18......
Engelbert Humperdinck has announced he'll be following up his 2018 album The Man I Want To Be, his first set of original material in more than a decade, with a new Christmas album titled Warmest Christmas Wishes. "It's been such a long time since I recorded a Christmas album, and fans have been asking me, 'When are you going to do another one?'," said the 82-year-old pop legend, who released the first of his several holiday sets, Christmas Tyme, in 1977. "Finally, we decided to do it. I love (Christmas). From me growing up with a large family and everybody singing around the Christmas tree, it was a wonderful, wonderful upbringing. So (Christmas) is very special with me to share." Humperdinck is currently filming a PBS special in Hawaii, which will feature five of the songs from Warmest Christmas Wishes as well as other favorites from throughout his career. He says he has no plans to retire: "I don't feel the age I am -- and I don't act it and I don't speak like it. When God calls me, that's when I stop. Until then I'm going to just keep going." - Billboard, 8/27/18...... The estate of Michael Jackson and Sony Music won an appeal on Aug. 28 over supposedly fake vocals on his posthumous album Michael when a California appeals court ruled that claims on the album cover didn't constitute commercial speech and must be protected under the First Amendment. Vera Serova, who insisted that Jackson wasn't the lead singer on three of the LP's tracks, attempted to lead the class action suit with the allegation that the album amounted to a misrepresentation that was punishable under California's Unfair Competition Law and the Consumers Legal Remedies Act. The judge concluded that statements on the album cover and the promotional video for the album amounted to commercial speech subject to regulation. Meanwhile, SiriusXM radio celebrated what would have been Jackson's 60th birthday on Aug. 29 by airing an hour-long King of Pop tribute across seven of its channels. Jackson's music also aired in blocks all day once an hour the channels. - Billboard, 8/28/18...... British pop star Cliff Richard has announced he'll release a new album called Rise Up on Nov. 23 that will address "the bad period I went through in life." The album follows the singer's long but victorious legal battle with the BBC after it was reported back in 2014 that he was being investigated over historical child sexual assault claims. A court ruled in July that the BBC had breached Richard's privacy by broadcasting a police search of his home, and he was awarded over 200,000 in damages. Richard, 77, says he's now looking to resume his music career. Richard says he chose the title track, which debuted on BBC Radio 2 on Aug. 29, as the name for the new album "because after the bad period I went through in my life, I've managed to 'Rise Up' out of what seemed like a quagmire... I love the lyric 'They're never gonna break me down, they're never gonna take me down, they know I'm gonna rise up feeling stronger'." - New Musical Express, 8/29/18...... Roger Taylor of Queen joined the alternative rock band Foo Fighters onstage to perform a cover of one of his band's classic songs at an LA pop-up shop show on Aug. 27. Before the Foo Fighters took to the stage as "The Holy Shits," drummer Taylor Hawkins led the covers band Chevy Metal through a number of classic rock songs, including the Queen and David Bowie duet "Under Pressure." Taylor took over drum duties, while Hawkins handled Freddie Mercury's vocals. - NME, 8/28/18......
Jim Croce's son A.J. Croce sings his late dad's songs in his occasional "Croce Plays Croce" concerts, but he's stayed away from recording any of them -- until now. A.J. has announced he is releasing a new version of his late father's posthumous 1973 hit "I Got a Name." Just out via digital retailers and streaming services, the new "I Got a Name" was commissioned for a new Goodyear ad campaign paying tribute to retired race car driver Dale Earnhardt Jr. For the single's art Croce also came up with the idea of recreating the iconic image of his father smoking a cigar from the 1973 release. "I thought it was funny and kind of just tongue-in-cheek, and a nice nod to (the original)," he says. Don't look for Croce to start recording more of his father's music, though. "I would be a very wealthy man if I'd taken those opportunities, but I've turned every one of them down in the past," he says. "I don't know what the point would be. If you want to hear Jim Croce, go buy the records." A.J. adds he does not rule out the idea of documenting a "Croce Plays Croce" concert for release at some point, however. - Billboard, 8/24/18...... A California judge has ruled that a lawsuit filed by Spinal Tap actor Harry Shearer in 2016 can go forward. Shearer originally sued entertainment groups Vivendi and StudioCanal for $125 million, saing he has received only $81 in merchandising income from Spinal Tap's enduring array of albums, tours, swag, and home video sales. In 2017, Shearer's lawsuit brought on fellow bandmates Christopher Guest and Michael McKean, as well as Rob Reiner, the director of the original film, upping the damages sought to $400 million. Judge Dolly Gee's ruling denied Vivendi's motion to have the fraud claim dismissed, clears the way for the case to make its way into a courtroom. - Deadline.com, 8/29/18...... Blues-rock guitarist and singer-songwriter Joe Bonomassa has announced he will return to Glasgow's SEC Armadillo on Apr. 22, 2019. Bonomassa's only Scottish date, the concert will kick off his April 2019 UK tour two days before he performs three consecutive nights at London's iconic Royal Albert Hall on Apr. 24, 25 and 26. The Glasgow SEC Armadillo and the Royal Albert Hall shows will feature Joe performing alongside a hand-picked group of world-class musicians playing material from Joe's forthcoming studio album, which will be released in September 2018. - Noble PR, 8/28/18....... The London-based band Jawbone, who has played with the likes of Eric Clapton, Jack Bruce, Ten Years After, Van Morrison and Robert Plant, will self-release their eponymous debut album on Nov. 9. In January 2018, Jawbone were chosen to back Clapton, Morrison and Tom Jones at Paul Jones' legendary charity show at G-Live in Guildford. Named after a song taken from The Band's self-titled 1969 second album, Jawbone tracked all the songs live as a four piece with minimal overdubs at London's State of The Ark Studio. Jawbone will kick off a 6-date UK tour at Milton Keynes' The Stables on Sept. 6. - Noble PR, 8/29/18...... Arizona Sen. John McCain, the six-term Arizona senator and 2008 Republican presidential nominee, died on Aug. 25 at his Arizona ranch with his family after a battle with brain cancer. He was 81. The son and grandson of Navy admirals, Sen. McCain was a former Navy pilot and was held as a prisoner of war in Vietnam for more than five years. He was elected to Congress in the early 1980s and elected to the Senate in 1986, replacing Barry Goldwater who retired. Sen. McCain gained a reputation as a lawmaker who was willing to stick to his convictions rather than go along with party leaders. Sen. McCain had recently decided to discontinue medical treatment. Though Sen. McCain had "surpassed expectations for survival," the family said in an Aug. 24 statement about the decision that "the progress of disease and the inexorable advance of age render their verdict." The senator had been away from the Capitol since December. Republican Arizona Gov. Doug Ducey is expected to name a replacement who would serve out the remainder of McCain's term through the 2020 election. Sen. McCain ran unsuccessfully for the Republican presidential nomination in 2000, then won it in 2008 before losing the general election to former president Barack Obama. On Aug. 28, it was announced that actor Warren Beatty will be among the pallbearers at Sen. McCain's memorial service on Sept. 1 at the Washington National Cathedral. - AP, 8/25/18......
Neil Simon, the creator of such Pulitzer and Tony award-winning plays as "The Odd Couple," "Barefoot in the Park" and "Lost in Yonkers," died on Aug. 25 at New York-Presbyterian Hospital in New York City from complications from pneumonia. He was 91. Mr. Simon's unparalleled career in the theater included more than 30 plays and musicals that opened on Broadway over a span of four decades. He made his playwriting debut in 1961, with "Come Blow Your Horn," and concluded his Broadway run with "45 Seconds From Broadway" in 2001. He established his reputation writing some of Broadway's most successful comedies, including "Barefoot in the Park," "The Odd Couple," and "Plaza Suite." Many of his later plays explored darker themes, as those found in "Biloxi Blues," "Broadway Bound" and "Lost in Yonkers." Born in the Bronx, N.Y., on July 4, 1927, Mr. Simon grew up in the Washington Heights neighborhood of Manhattan and graduated from DeWitt Clinton High School. He studied at NYU and the University of Denver while serving in the U.S. Army Air Force Reserve. He began his career in the early 1950s, working as a team with his older brother, Danny, writing scripts for radio and television shows, including The Garry Moore Show. After 10 years in television, Simon turned his attention to writing for the stage. His first Broadway show was a comedy, "Come Blow Your Horn" (1961). Next came two of the biggest hits of the 1960s, "Barefoot in the Park" (1963), starring Robert Redford and Elizabeth Ashley, and "The Odd Couple" (1965), starring Walter Matthau and Art Carney. Both shows were directed by Mike Nichols. Simon won the 1965 Best Author Tony Award for "The Odd Couple." "The Odd Couple" was arguably Simon's largest commercial success, with the film adaptation and an ABC series, which ran from 1970-75 and starred Tony Randall and Jack Klugman. However, one of Simon's regrets was selling the screen rights to Paramount, and he didn't watch the show for the first two years because he was so upset. A reboot of the series, starring and executive produced by Matthew Perry (he played Oscar Madison), ran for three seasons on CBS starting in 2015. His original screenplays include The Out-of-Towners (1970), directed by Arthur Hiller, The Heartbreak Kid (1972), directed by Elaine May, and Murder by Death (1976), directed by Robert Moore. Mr. Simon received a 1971 Writers Guild Award for The Out-of-Towners. The Goodbye Girl (1977), directed by Herbert Ross, starred Marsha Mason and Richard Dreyfuss. In addition to a Pulitzer Prize and four Tony Awards, Mr. Simon received many honors, including four Writers Guild of America Awards, an American Comedy Awards Lifetime Achievement honor, the Mark Twain Prize for American Humor, and the Eugene O'Neill Theater Center's Monte Cristo Award. Mr. Simon is survived by his third wife, the actress Elaine Joyce Simon, whom he married in 1999, and two daughters from his marriage to his first wife, dancer Joan Baim. - Deadline.com, 8/26/18...... Influential British dancer, choreographer and mime artist Lindsay Kemp, known for tutoring singers David Bowie and Kate Bush during his career, died on Aug. 25 at 80. Mr. Kemp, who often performed in stark-white face makeup and dramatic costumes, was born in 1938 and formed his dance company in the 1960s. He is credited with helping Bowie create his Ziggy Stardust persona and teaching Bush to dance. He choreographed and performed during Bowie's celebrated Ziggy Stardust concerts in London in 1972, and also made cameo appearances in the films The Wicker Man and Velvet Goldmine. - AP, 8/25/18.
Saturday, August 25, 2018
Paramount Pictures announced on Aug. 23 that the upcoming Elton John biopic will be released on May 17, 2019, two weeks later than originally announced. Taron Egerton (Kingsman) will portray the pop idol from his days at the Royal Academy of Music to his rise on the rock scene in the '70s, also exploring his drug and alcohol addiction in the '90s. Egerton will do the singing and has already recorded songs at Abbey Road Studios. The ensemble cast includes Jamie Bell, Richard Madden, Bryce Dallas Howard and Gemma Jones. - The Hollywood Reporter, 8/23/18...... The Who's Roger Daltrey confirmed in a recent interview with the BBC that development of a Keith Moon biopic, which has been in the works since 2013 but has stalled in recent years, has begun again. "I've got to find a Keith Moon," Daltrey said. "It's going to be very, very dependent on the actor and the actor's eyes. Because you've got to cast it completely from the eyes because Moon had extraordinary eyes." Daltrey added that people "didn't really know Keith." "I don't know whether anybody outside the band really got to know him like we did. He was a strange bunch of people," he said. The singer also explained that he was searching for "the right screenplay" and that he hoped production would begin "next year." - New Musical Express, 8/24/18......

A Mick Jagger and Carly Simon duet apparently recorded in 1972 and thought to have been lost has been found more than 45 years after it was first recorded. The song, believed to be named "Fragile," is a slow love ballad that has Jagger and Simon seemingly sitting together at a piano and singing and was found recently on a tape owned by Rolling Stones collector Matt Lee. Lee, an entrepreneur from London, declined to say where the tape of the song came from. But he said Wednesday that he sent a digital copy of the song to Rolling Stone magazine because they promised to give it to Simon. "I'm not doing it for the money," he said. "I'm a collector. My motive for sending it to Rolling Stone was to pass it to Carly." Jagger does most of the singing on "Fragile," with Simon adding some harmonies, and when the song ends, a female voice believed to be Simon's gasps: "Good song." Simon and Jagger famously worked together in 1972 when the Stones frontman sang backup vocals on Simon's hit "You're So Vain." For many years, it was thought that Jagger was the subject of that song, but Simon has denied that. - Billboard, 8/23/18...... Former president Bill Clinton, who hosted Aretha Franklin at both of his inaugurations, and Franklin's fellow Detroit native Smokey Robinson will be among the speakers at Franklin's funeral at Detroit's Greater Grace Temple on Aug. 31. Other speakers will include former U.S. Attorney General Eric Holder, music mogul Clive Davis and the Rev. Al Sharpton, according to a spokesperson for Franklin. The Rev. Jasper Williams Jr., pastor of the Salem Baptist Church in Atlanta, will deliver the eulogy, and Chaka Khan, Ronald Isley, Fantasia and Yolanda Adams are among the approximately 30 artists slated to give musical tributes to the late Queen of Soul. The funeral will be private, but some public seating might be made available. A separate free tribute show will take place the evening before at Chene Park, featuring Johnny Gill, the Four Tops, Gladys Knight and Dee Dee Bridgewater, among others. The concert will be part of a four-day Aretha memorial that includes open-casket public viewings on Aug. 28-29 at the Charles H. Wright Museum of African American History and on Aug. 30, at New Bethel Baptist Church. Meanwhile, the celebrity gossip site TMZ.com is reporting Franklin, who died on Aug. 16 at age 76, died without a will. Franklin's not having a will was somewhat surprising for two main reasons: she had reportedly been ill for quite some time (she finally succumbed to pancreatic cancer); and, according to TMZ, one of her adult children, Clarence, has special needs, and requires "financial and other forms of support for his entire life." The good news is that Franklin left an estate reportedly worth more than $80 million, which will be split evenly among Clarence and his three brothers, according to Michigan state law. The executor, who administers the process of transferring assets, will be appointed by the court, however without a will the executor can collect millions in fees while the family receives nothing until the value of the estate is established. - AP/Billboard/TheRoot.com, 8/24/18...... John Lennon's killer Mark David Chapman was denied parole for the 10th time by New York's parole board on Aug. 23 and will remain behind bars for at least two more years. Chapman, 63, appeared before the board on Aug. 22 and is serving 20-years-to-life in the Wende Correctional Facility in western New York. The board cited Chapman's "callous disregard for the sanctity of human life and the pain and suffering of others (by killing) someone who was not only a world renown person and beloved by millions." The board said releasing Chapman would not only "tend to mitigate the seriousness of your crime," but also would endanger public safety because someone might try to harm him out of anger or revenge or to gain similar notoriety. Chapman will be up for parole again in August 2020. During the hearing, politicians and fans in New York City called for his release to be denied during a rally at Strawberry Fields, Lennon's memorial in Central Park across from his former home. - AP, 8/23/18...... In other Lennon news, Geffen Records announced on Aug. 23 that a 6-disc box set, John Lennon: Imagine: The Ultimate Collection, will be released on Oct. 5 -- four days before what would have been his 78th birthday. The set will feature rare, unheard demos, outtakes, isolated tracks, films and more from the making of Lennon's most celebrated album, 1971's Imagine. Also being re-released is the 1971 John and Yoko Ono-film Imagine packaged with the 2000 documentary Gimme Some Truth: The Making of John Lennon's Imagine. - Billboard, 8/23/18......
In other Beatles-related news, Ringo Starr has taped an interview for the 100th episode of Dan Rather's AXS TV show The Big Interview which will be aired on Oct. 2. In the interview, Ringo says though he's the centerpiece in his All-Starr Band he's happiest when surrounded by other musicians. "I'm a band guy. I play with all these other guys," he says. "When the band first started, I was so insecure, though I'd said yes, there were three drummers. I was in the middle, Jim Keltner, my hero from L.A., drummer, was on this side and Levon Helm was on this side and we were all boogieing away. Life is good." Rod Stewart, Lynyrd Skynyrd, Kansas, Joan Baez and Kenny Loggins are among the other '70s artists scheduled to appear on Rather's show this fall. - Billboard, 8/21/18...... Alice Cooper will release a new 2-disc live album, A Paranormal Evening at the Olympia Paris, on Sept. 28 via earMUSIC. Cooper, curringly on a North American tour in support of his latest studio LP Paranormal, reflected on how rock has changed over his long career: "Well, three generations of people come to the show: the grandfather who was there at the beginning, the father and now the kid who's 16 or 17 and goes, 'Wow, this is rock'n'roll.' Now, I'm as all-American as Pat Boone." - Billboard, 8/24/18...... The music video for the previously unreleased alternate version of the Tom Petty and The Heartbreakers' song "You And Me" which appears on Petty's upcoming box set An American Treasure was released on Aug. 23. The box set , which also includes alternate versions of classic songs, rarities, historic live performances and deep tracks, hits stores on Sept. 28. - Billboard, 8/23/18...... The Band will release a 50th anniversary edition of its classic 1968 album Music From The Big Pink on Aug. 31. Adding studio chatter and additional annotation, the new edition offers a broader look at what's considered one of the most seminal debut albums in rock history, taking The Band from its previous incarnation as Bob Dylan's backing group and vaulting it into the limelight. The Band's Robbie Robertson says he expects there will be 50th anniversary editions of The Band's other albums in the future, meanwhile, he's keeping himself busy by writing a sequel to his 2016 memoir Testimony, writing the score to Martin Scorsese's next film The Irishman (about controversial labor union leader Frank Sheeran), and a solo album that he predicts will come as a surprise to listeners. - Billboard, 8/23/18...... The family of Prince filed a lawsuit in Hennepin County (Minn.) District Court on Aug. 24 alleging Prince's doctor failed to treat him for opiate addiction and therefore bears responsibility for his April 2016 death. Authorities say Dr. Michael Schulenberg admitted prescribing oxycodone to Prince under his bodyguard's name to protect Prince's privacy, though Schulenberg has disputed that. The suit claims the doctor and other defendants had the opportunity and duty during the weeks before Prince's death to diagnose his opioid addiction and prevent his death, but failed to do so. The lawsuit seeks unspecified damages in excess of $50,000. - AP, 8/24/18......

Aerosmith frontman Steven Tyler has sent a cease & desist letter to Pres. Donald Trump after the president once again used the Aerosmith tune "Livin' on the Edge" at a campaign rally in West Virginia on Aug. 21. "It has come to our attention that President Donald J. Trump and/or The Trump Organization (collectively, "Mr. Trump") have been using our client's song 'Livin' On The Edge' in connection with political rally events, including at an event held yesterday at the Charleston Civic Center in Charleston, West Virginia on August 21, 2018," read the letter from Tyler's attorney Dina LaPolt. "As expressly outlined in the Previous Letters, Mr. Trump does not have our client's permission to use any of our client's music, including 'Livin' On The Edge.'" As referenced in the letter, this is not the first time the veteran rock band has asked Trump to stop using their music at his political events. During the 2015 presidential race, Aerosmith fired off a similar cease & desist letter after Trump played 1973's "Dream On" during campaign rallies, noting that the real estate mogul needed Tyler's "express written permission" to use the song and that doing so without was a violation of Tyler's copyright. A White House spokesperson could not be reached for comment. - Billboard, 8/22/18...... An "Across the Great Divide" benefit concert featuring the likes of John Prine, Bob Weir, Lucinda Williams and Lee Ann Womack has been set for Oct. 1 at the Ace Theatre in Los Angeles. The concert is co-sponsored by the Americana Music Association and The Blues Foundation. - Billboard, 8/22/18...... As part of their 50th anniversary celebration, prog-rockers Yes will release Live at the Apollo on Sept. 7, a new live LP featuring a dozen songs from the Yes canon. Also being released are accompanying DVDs and Blu-rays of the performances taped at the Manchester Apollo in early 2017. Yes kicks off a U.S. tour on Aug. 26 at the Whisky A Go Go in Los Angeles. Yes is touring under the moniker Yes ARW, which refers to members John Anderson, Trevor Rabin and Rick Wakeman, which the group adapted shortly after its Rock and Roll Hall of Fame induction in 2017. - Billboard, 8/21/18...... Speaking of 50th anniversaries, Judus Priest will be celebrating theirs in 2019, and frontman Rob Halford says the heavy metal icons are "already having discussions every now and again in the band, with our label, our promoters and management" to mark the milestone. "We have some ideas and when we get close to solidifying something, we'll let you know," Halford said in a recent interview with Philadelphia radio station 93.3 WMMR. "It's going to be a great year -- what a celebration. Another incredible milestone for Judas Priest that we're looking forward to sharing with everybody." - Billboard, 8/21/18...... The Heaven Hill liquor distillery in Kentucky has filed a cease & desist letter against Bob Dylan's new whiskey Heaven's Door Spirits, which is co-owned by the musician and debuted earlier in 2018, over Heaven's Door's "stacked" logo which they say is similar to Heaven Hill's. The lawsuit says Heaven's Door attorneys replied that they didn't expect confusion over the logos and didn't plan to change or comply with the demands. Heaven's Door is a reference to Dylan's song "Knockin' on Heaven's Door." The lawsuit was filed on Aug. 17 in U.S. District Court in Louisville. It said Bardstown-based Heaven Hill has used the trademark for more than 80 years. - AP, 8/20/18......

Former Lynyrd Skynyrd guitarist Ed King, who co-wrote Skynyrd's huge hit "Sweet Home Alabama," died on Aug. 22 in Nashville, Tenn. He was 68. A cause of death was not specified, though King had been battling lung cancer and had recently been hospitalized for the disease. A California native, King was a founding member of the psychedelic '60s band Strawberry Alarm Clock, known for their hit "Incense and Peppermints." He offered to join Skynyrd when, opening for the band at the Jacksonville, Fla., bar the Comic Book Club in 1968, he heard them rehearsing the song "Need All My Friends." It wasn't until 1972, however, when King would sign on with Skynyrd, temporarily replacing bassist Leon Wilkeson and then becoming a full-fledged member as third guitarist. King played on the band's first three albums: 1973's Pronounced Leh-nerd Skin-nerd, 1974's Second Helping and 1975's Nuthin' Fancy. He most famously co-wrote Second Helping's "Sweet Home Alabama" (that's him counting off "1, 2, 3" in the song's intro) which, along with "Free Bird," has become synonymous with the group. After a dust-up with frontman Ronnie Van Zant, King, tired of the Skynyrd drama and propensity for fighting, left the band in 1975. King moved over to guitar when Wilkeson re-joined the band and then took his first leave in 1976, replaced by Steve Gaines. Ronnie Van Zant, Gaines and sister Cassie Gaines were tragically killed in a plane crash in October 1977. King was again part of Lynyrd Skynyrd when the band reformed in 1987, but was forced to leave the group again due to complications from congestive heart failure, for which he underwent a successful heart transplant in 2011. He was inducted into the Rock and Roll Hall of Fame alongside the other pre-plane crash members in 2011. "Ed was our brother, and a great songwriter and guitar player," Skynyrd guitarist Gary Rossignton said in a statement. "I know he will be reunited with the rest of the boys in Rock and Roll Heaven. Our thoughts and prayers are with his family." - Billboard, 8/23/18...... Guitarist Eddie Willis, who played on many of the best-known Motown hits from the Detroit era as a member of the so-called Funk Brothers, died on the morning of Aug. 20 at home in Gore Springs, Miss. He was 82. His daughter Terez Willis said he had been suffering complications from a childhood bout with polio. Mr. Willis started with Motown in 1959, and remained with the label as it moved operations to Los Angeles in the early 1970s. Mr. Willis soon returned to Detroit, working as a touring guitarist with Eddie Kendricks and spending about two decades with the Four Tops. With the death of Mr. Willis, only guitarist Joe Messina remains from the seminal, core lineup of the Funk Brothers, the revered Motown house band that largely worked in obscurity. - 8/20/18......
Veteran celebrity journalist Robin Leach, best known for his work on TV's Lifestyles of the Rich and Famous, died on Aug. 23. He was 76. He had been hospitalized since Nov. 21 after suffering a stroke in Cabo San Lucas, according to the Las Vegas Review-Journal, where Leach worked as a celebrity columnist. Born on Aug. 29, 1941, Leach wrote for The Harrow Observer while he was attending the Harrow County School for Boys, earning $6 a week at the newspaper after he graduated. He went on to become the youngest editor at London's Daily Mail at 18, then wrote for the New York Daily News, Ladies' Home Journal, People and The Star after moving to the U.S. in 1963. Leach parlayed his fame into appearances in such films as She-Devil (1989) and Free Money (1998) and on TV programs like Hoteland A Perry Mason Mystery: The Case of the Lethal Lifestyle. Leach joined the Review-Journal in 2016 as an entertainment columnist to beef up the newspaper's celebrity and lifestyle coverage across all platforms. He also was an early investor in the Food Network. - The Hollywood Reporter, 8/24/18...... Barbara Harris, the Tony Award-winning actress whose comic-neurotic charms lit up the Broadway stage and helped her steal films including Nashville, Freaky Friday and A Thousand Clowns, died on Aug. 23 of lung cancer in Scottsdale, Ariz. She was 83. Ms. Harris played the mother who switched bodies with Jodie Foster in the original Freaky Friday in 1976, the same year she starred in Alfred Hitchcock's final film, Family Plot but it was Robert Altman's 1975 Nashville that would become her best-known film with her memorable performance of "It Don't Worry Me" in front of a shell-shocked crowd after the violent climax. She played a pathetic wannabe on the periphery of the action who in the end proves to be a truly good singer, attempting to calm a crowd that has just witnessed the on-stage shooting of a star. Ms. Harris was one of the performers in the historic first cast of Chicago's Second City improvisational theater, which opened its doors in late 1959. Over a half-century it has become the proving ground for dozens of now-famous actors and comedians, from John Belushi to Stephen Colbert. Ms. Harris had no surviving family. - AP, 8/22/18.
Monday, August 20, 2018
Tributes continue to pour in after the music world lost the legendary "Queen of Soul" Aretha Franklin on Aug. 16 after a battle with pancreatic cancer. Singers, actors and countless other celebrities took to social media to thank and say rest in peace to the inspirational singer who had such an impact on artists of all genres across several decades. "I'm sitting in prayer for the wonderful golden spirit Aretha Franklin," Diana Ross posted on Aug. 16, while Paul McCartney wrote, "She will be missed but the memory of her greatness as a musician and a fine human being will live with us forever." "The loss of @ArethaFranklin is a blow for everybody who loves real music: Music from the heart, the soul and the Church. Her voice was unique, her piano playing underrated... she was one of my favourite pianists," posted Elton John, while Carole King tweeted "What a life. What a legacy! So much love, respect and gratitude."
Barbra Streisand posted "Not only was she a uniquely brilliant singer, but her commitment to civil rights made an indelible impact on the world," while music exec Clive Davis wrote, "I'm absolutely devastated by Aretha's passing. She was truly one of a kind. She was more than the Queen of Soul. She was a national treasure to be cherished by every generation throughout the world. Apart from our long professional relationship, Aretha was my friend. Her loss is deeply profound and my heart is full of sadness." Meanwhile, following her death sales of the Aretha Franklin music catalog have grown tremendously in the U.S., according to figures from Nielsen Music. Aretha's combined album and digital song sales increased by 1,568 percent on Aug. 16, as compared to Aug. 15. On the day of her passing, the legendary diva sold 134,000 combined albums and digital song downloads, up from 8,000 the previous day. Her top 10 selling songs on Aug. 16 were: "Respect" (16,000), "A Natural Woman (You Make Me Feel Like)" (13,000), "I Say a Little Prayer" (10,000), "Chain of Fools" (8,000), "Think" (8,000), "Freeway of Love" (4,000), "Until You Come Back To Me (That's What I'm Gonna Do)" (4,000), "I Knew You Were Waiting (For Me), with George Michael (4,000), "I Never Loved a Man (The Way I Love You)" (3,000), and "Bridge Over Troubled Water" (3,000). The late singer has also tallied her highest-charting LP on the Billboard Hot 200 Album Chart in 46 years, as her 30 Greatest Hits re-entered the roundup at No. 7 for the week ending Aug. 16 following her death. The album is Franklin's highest-charting album since 1972, when her landmark gospel release Amazing Grace peaked at No. 7 on the July 22, 1972-dated tally. Aretha's funeral will be held on Aug. 31 in her hometown of Detroit, it was announced by her publicist on Aug. 17. The funeral, to be held at Greater Grace Temple, is limited to the late singer's family and friends. Public viewings will take place Aug. 28-29 at the Charles H. Wright Museum of African American History from 9 a.m. to 9 p.m. She will be entombed at Woodlawn Cemetery in Detroit, along with her father Rev. C.L. Franklin; sisters Carolyn Franklin and Erma Franklin; brother Cecil Franklin; and nephew Thomas Garrett. - Billboard/New Musical Express, 8/17/18...... Fleetwood Mac's Stevie Nicks conducts an interview with Michael Jackson's daughter Paris Jackson in the latest issue of Carine Roitfeld's CR Fashion Book, which hits newsstands Sept. 13. On her use of social media, Jackson admits to Nicks, who is one of her idols, "Honestly, the less I use my social media, the happier I am, and I've been using it less and less, but when I do use it I make sure to keep it very real and honest and true to myself." Paris also revealed that her current projects include a movie about the '90s rock and roll scene on the Sunset Strip, modeling, and making new music with her band, the Soundflowers. "We have enough material for an album, so I think we are going to get that done by fall," she said. - Billboard, 8/20/18......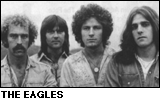 The Recording Industry Association of America (RIAA) announced on Aug. 20 that the Eagles' 1976 album Their Greatest Hits 1971-1975 has been certified 38x platinum (which means sales and streams of the album have reached 38 million copies), and is has now surpassed Michael Jackson's Thriller as the highest certified album of all time. Thriller, which is 33x platinum, has been pushed to second place, while the Eagles 1977 studio LP Hotel California is now 26x platinum and makes it the third best-selling album of all-time. The last time RIAA tallied sales for the Eagles'< cite>Their Greatest Hits 1971-1975 was in 2006, when it said it was 29x platinum. Sales and streams for Thriller were last updated in 2017. "We are grateful for our families, our management, our crew, the people at radio and, most of all, the loyal fans who have stuck with us through the ups and downs of 46 years. It's been quite a ride," co-founding Eagles member Don Henley said in a statement. After breaking up in 1980, the Eagles reunited in 1994 with Henley and Glenn Frey emaining original members. Frey died in 2016, but the Grammy-winning band continues to tour. The Eagles were inducted into the Rock & Roll Hall of Fame in 1998 and received the Kennedy Center Honor in 2016. - AP, 8/20/18...... The summer co-headlining tour by Journey and Def Leppard has topped the Billboard Hot Tours roundup. The second leg of their six-month trek spanned July 1 to 28 and ranged from 8,500-seat arenas to 45,000-capacity baseball parks, the largest of which was the sold-out show at Denver's Coors Field, home of the Colorado Rockies, on July 21. Their 17 gigs had a total gross of $30,384,259. The two bands were joined in Minneapolis by openers Cheap Trick and in Denver, Atlanta, Chicago, and Detroit by the Pretenders. - Billboard, 8/17/18...... Promoting their upcoming Las Vegas residency which takes place next year, Aerosmith were the musical guests on NBC's The Tonight Show Starring Jimmy Fallon on Aug. 17. The Boston-based rockers began their set with a knockout rendition of their 1973 hit "Mama Kin," followed by their 1975 hit "Big Ten Inch Record" for a web exclusive. The tongue-in-cheek song had the crowd dancing and in the middle of the performance, Tyler broke out his harmonica, adding that extra bit of flair to the already-bold performance. Aerosmith will launch their headlining "Deuces Are Wild" residency in April 2019 at the Park Theater at the new Park MGM on the Vegas strip. The band will perform until early July. The previous day, Aerosmith performed a set on the Today show, and footage has emerged of frontman Steven Tyler shoving away a fan for attempting to take a selfie with him. The clips shows the rock icon walking into Today's studio, when an overzealous fan bursts through the security barrier and grabs him while holding his phone for a photo. Visibly agitated, Tyler angrily and immediately pushes him away. Tyler then responded to the footage on Twitter, telling followers: "No time, bro-this is LIVE TELEVISION! Come to the show if you want an intimate experience." - Billboard/New Musical Express, 8/17/18......

Eric Clapton announced on Aug. 17 that he will release his first full-length Christmas album, Happy Xmas, on Oct. 12 via Bushbranch Records/Surfdog Records. The album's 14 tracks are a mix of yuletide standards -- including "White Christmas," "Silent Night," and "Away in a Manger" -- and lesser known holiday tunes. An original new track, "For Love On Christmas Day," will also be featured. Co-produced by Clapton and his longtime music producer Simon Climie, Happy Xmas, is the legendary singer/guitarist's 24th studio album and his first since 2016's I Still Do. - Billboard, 8/17/18...... Over 20 albums recorded by Prince from 1995 to 2010 are now available for streaming across digital music platforms. The 23 albums now available represent a first wave of digital catalog releases, including rare and out-of-print recordings, that include The Gold Experience (from 1995), Emancipation (1996), Musicology (2004) and more. Anthology, which was assembled and curated with the Prince estate and comprises tracks from the era, is also available for streaming. The posthumous reissue campaign comes after Prince's estate and Sony Music Entertainment announced in June an exclusive distribution agreement that covers 35 of the icon's previously-released efforts. Other titles from 1978-2015 will be re-issued in years to come. - Billboard, 8/17/18...... Neil Diamond says he's "doing pretty well" after his announcement in January that he was retiring from the road due to being diagnosed with Parkinson's disease. "I take my meds. I do my workouts. I'm in pretty good shape. I'm feeling good. I want to stay productive. I still have my voice. I just can't do the traveling that I once did, but I have my wife there supporting me (and) friends," he told The Associated Press on Aug. 16. "It does have its challenges, but I'm feeling good and I feel very positive about. I'm feeling better every day," the 77-year-old added. "Just dealing with it as best I can, and just keep the music coming." On Aug. 17, Diamond released Hot August Night III a live concert 2 CD/DVD set chronicling his return to the Greek Theatre in Los Angeles in Aug. 2012. The 2-hour+ performance featuring 33 songs celebrated the 40th anniversary of his original Hot August Night live album, also recorded at the Greek in August 1972. "It brings back memories -- very deep, loving and warm memories," he said of his performance. "Playing there and doing music relating to the audience, it was special. It's a special experience for me," Diamond says. He adds he re-watched the 2012 footage recently as it was edited for the new release, and he calls it "one of the best live performances that I've done and I'm proud of it." Diamond says he's not sure he can perform more than one song at the moment "but I think I can and I will give it a try at some point." "I'm glad to still be around," he says. "The fact that I'm still singing well is a bonus and I hope to continue doing it, but in a format that I can handle." - AP, 8/16/17...... Elvis Presley fans held their annual silent vigil in Memphis, Tenn., during Elvis Week during the third week of August. During the candlelight vigil on Aug. 15-16, solemn mourners moved slowly past his resting place in the Meditation Garden at his former home, Graceland, to remember the King of Rock and Roll on the 41st anniversary of his death. Attendance at the vigil was lighter than during last year's 40th anniversary vigil, but security remained tight. Presley died Aug. 16, 1977. Graceland now draws about 500,000 visitors annually. - AP, 8/15/18......

John Travolta and Olivia Newton-John, the co-stars of the 1978 film version of the smash musical Grease, reunited on Aug. 15 at the Samuel Goldwyn Theater in Beverly Hills, Calif. for a special 40th anniversary screening and Q&A celebrating the film sponsored by the Academy of Motion Picture Arts and Science. Newton-John, wearing a pink shirt, matching sneakers and a white suit for the landmark occasion, was all smiles at the event, while Travolta, dressed in jeans and a black blazer, couldn't resist busting out some dance moves on the red carpet. They were joined by movie's director, Randal Kleiser, and costars Didi Conn, who played "Beauty School Dropout" Frenchie, and Barry Pearl, who played fellow T-Bird Doody. - Billboard, 8/17/18...... A new biography of late Beatles producer George Martin claims that Sir George was "frozen out" when the iconic rock quartet recorded their 1968 double-LP The Beatles (aka "The White Album"). Author Kenneth Womack claims a "cold war" broke out between Martin and the band with Martin speaking "only if he was called on by The Beatles." Gathering accounts from sound engineers and tape operators who worked on the White Album sessions, the biography also claims that Martin would turn up to the sessions with "a large stack of newspapers and a giant bar of chocolate," sitting at the back of the studio. Womack argues that the reasons behind the "freezing out" of Martin, known as the "fifth Beatle" due to his significant influence in producing all of the Beatles albums, were two-fold: the uncertainty caused by the death of Beatles manager Brian Epstein and an article in Time magazine which credited Martin as the mastermind behind the Beatles' seminal album, Sgt. Peppers. "They didn't take very well to that and let him knowI do think this was the beginning of the struggle over 'who's the genius behind the Beatles?'," Womack writes. The biography, Sound Pictures: The Life of Beatles Producer George Martin, the Later Years, 1966-2016, hits stores Sept. 4. - New Musical Express, 8/19/18...... Tom Waits made a rare public appearance at a Jack White concert in San Francisco on Aug. 16. "Tom waits came to Jack White's performance in San Francisco and made all the musicians in the band confirm and pay testament to their love of the religion of music," a post on White's @officaljackwhitelive Twitter account says. "He also stole jacks watch. A million thanks and tributes to Saint Tom from Jack and the band." It was the first public apparance by Waits since he duetted with Mavis Staples in Sept. 2017. Prior to that, Waits appeared on David Letterman's late night talk show in 2015, shortly before the long-running show came to an end. - New Musical Express, 8/19/18.
Thursday, August 16, 2018
Aretha Franklin, the definitive female soul singer of the 1960s whose influence on popular music in the latter half of the 20th century cannot be overstated, died on Aug. 16 after a battle with pancreatic cancer. She was 76. "It is with deep and profound sadness that we announce the passing of Aretha Louise Franklin, the Queen of Soul," her longtime publicist Gwendolyn Quinn said in a statement. "(She) passed away on Thursday morning, August 16 at 9:50 a.m. at her home in Detroit, MI, surrounded by family and loved ones.... (her) official cause of death was due to advance pancreatic cancer of the neuroendocrine type, which was confirmed by Franklin's Oncologist, Dr. Philip Phillips of Karmanos Cancer Institute in Detroit, MI." The statement continues: "In one of the darkest moments of our lives, we are not able to find the appropriate words to express the pain in our heart. We have lost the matriarch and rock of our family... Thank you for your compassion and prayers. We have felt your love for Aretha and it brings us comfort to know that her legacy will live on. As we grieve, we ask that you respect our privacy during this difficult time." Born on March 25, 1942, in Detroit, Aretha was one of five children of Rev. C.L. Franklin, himself a well-known figure in gospel music, having released over 70 regularly-selling albums of recorded sermons on the Chess Records label. As a child she sang with her brothers and sisters in the choir of her father's New Bethal Baptist Church, and upon turning 14 joined her dad on his evangelistic tours, gaining a reputation as a remarkable soloist with his choir. After turning 18, Aretha was encouraged to broaden her musical horizons by adding blues songs to her repertoire, and moved to the East coast to try the pop market. Aretha was auditioned by John Hammond of Columbia Records, who signed her to a contract but the label seemed not to know how to produce her, or what type of material she was best equipped to handle. In the winter of 1966 Aretha left Columbia for Atlantic Records, which had a better track record of producing blues and soul artists, and Atlantic head Jerry Wexler immediately took her to the legendary Muscle Shoals studios where he produced her first hit, "I Never Loved a Man (The Way I Loved You)" (#9 pop, #1 R&B), a song that unleashed the incredible fire and passion of her voice and became a gold record. That song almost single-handedly changed the course of soul music, and Aretha was dubbed "Lady Soul," a title that has never been contested. Her string of hits in the closing years of the 1960s included "Respect" (#1 pop, #1 R&B), "Baby I Love You" (#4 pop, #1 R&B) and "I Say a Little Prayer" (#10 pop, #3 R&B), and her albums sold consistently.

Overseas, she was never quite able to equal her success in America, however her 1968 European tour was considered a complete triumph, and produced the live LP Aretha in Paris. In 1968, "Think" (#7 pop, #1 R&B) became her first self-composed million-seller, and she began to start writing and helping to produce her own material, though the main production duties continued to be trusted veteran Atlantic poducers Wexler, Tom Dowd and Arif Mardin. As the '70s arrived, Aretha's personal problems (in 1968 she was arrested for reckless driving and again in 1969 for disorderly conduct, also around this time she was rumored to be drinking heavily) forced her into semi-retirement, and for about 18 months her apparently lukewarm interest in her career was an open secret. However she was coaxed back into regular recording and touring, though rarely outside the U.S. Her hits continued, giving her more million-sellers than any other woman in recording history until her record was recently broken by rapper/singer Nicki Minaj. "Bridge Over Troubled Water" (#6 pop, #1 R&B), "Spanish Harlem" (#2 pop, #1 R&B), "Rock Steady" (#9 pop, #2 R&B), and "Day Dreaming" (#5 pop, # 1 R&B), became huge hits at the start of the decade, and during that time she gave birth to her fourth son, Kecalf, and married actor Glynn Turman in 1978. Although she appeared to be searching, sometimes aimlessly, during this time, she nevertheless had high points with the acclaimed albums Spirit in the Dark (1970), Live at Fillmore West (1971), and Young, Gifted and Black (1972). Her next effort, the pure gospel Amazing Grace (1972), would be her last with Wexler at the helm (and became one of the best-selling gospel albums of all time). In the late '70s, a bad experience while flying resulted in a phobia that curtailed her touring, and her upredictability would begin to dog her career. In 1980, she left Atlantic for Arista Records, and her first two albums for that label were produced by Arif Mardin, and each included an old soul standard as well as glossier MOR material.

Aretha appeared in The Blues Brothers movie, singing "Respect" and "Think," and her version of Sam and Dave's "Hold On, I'm Comin'" earned her a Grammy for Best R&B Vocal Performance, Female. However another series of personal tragedies, which included an attack on her father during a robbery which later resulted in his death, would halt her commercial comeback. In 1982, she moved back to the Detroit area where she remained for the rest of her life, and in 1985 she came back into the public eye with the hit album Who's Zoomin' Who, which spun off three hit singles -- the title track, "Freeway of Love" and "Sisters Are Doin' It For Themselves." Her newfound pop crossover success continued with 1986's Aretha, which included the Top 30 "Jimmy Lee" and a version of the Rolling Stones' "Jumpin' Jack Flash" produced by and featuring Keith Richards. In 1987, she scored another No. 1 hit, "I Knew You Were Waiting (for Me)," a duet with George Michael. Subsequent albums were less popular, though her 1987 LP One Lord, One Faith, One Baptism was a critically acclaimed and Grammy-winning effort featuring Mavis Staples and the Rev. Jesse Jackson. Though the title track of 1989's Through the Storm was a hit duet with Elton John, the album peaked at No. 55 on the Billboard Hot 200. 1991's What You See Is What You Sweat would be the lowest chart debut of any album of her career.
In 1987, Aretha became the first woman to be inducted into the Rock and Roll Hall of Fame, and in 1993 she starred in her own television special, Duets, which featured collaborations with a number of current pop stars, including Bonnie Raitt, Elton John, Smokey Robinson, George Michael and Rod Stewart. Subsequent honors include the famed Apollo Theater's hall of fame and the GMA Gospel Music Hall of Fame. A Kennedy Center honoree in 1994, Aretha was bestowed the Presidential Medal of Freedom in 2005. Aretha charted 73 hits on the Billboard Hot 100, the most of any female artist and ninth-most of all artists. Dealing with health issues in recent years, Aretha denied she was suffering from rumored pancreatic cancer when she underwent surgery in 2010 for an undisclosed illness. In 2017 she canceled a series of concerts citing "doctor's orders," and her last public performance was on Nov. 2, 2017 for the Elton John AIDS Foundation in New York. The mother of four sons, Franklin was married twice: to her former manager Ted White and actor Glynn Turman. "I'm absolutely devastated by Aretha's passing," said Clive Davis, who signed Aretha to his Arista Records in 1980, on Twitter. "She was truly one of a kind. She was more than the Queen of Soul. She was a national treasure to be cherished by every generation throughout the world. Apart from our long professional relationship, Aretha was my friend. Her loss is deeply profound and my heart is full of sadness." Funeral arrangements will be announced in the coming days. - Billboard/The Rolling Stone Encyclopedia of Rock, 8/16/18.
Wednesday, August 15, 2018
A special vigil for Aretha Franklin was held before dawn on Aug. 15 at New Bethel Baptist Church in her home town of Detroit, the church where her father was once a pastor. Franklin, 76, was widely reported to be in critical condition and near death on Aug. 12, and her family is asking for prayers for the legendary "Queen of Soul" who has battled several health problems over the past years, struggling with weight issues and also being a previous chain smoker. The prayers come one day after her good friends Stevie Wonder and the Rev. Jesse Jackson visited the ailing singer at her home, along with her ex-husband, actor Glynn Turman. Franklin announced earlier in 2018 she was canceling planned concerts after she was ordered by her doctor to stay off the road and rest. Fans, friends and musicians influenced by Franklin offered support to the iconic singer when news broke that she was gravely ill, including Rod Stewart, Mariah Carey, Chaka Khan and Tyler Perry. At her concert in Detroit on Aug. 13 with Jay-Z, Beyoncé dedicated her show to Franklin and thanked her for "her beautiful music." It was revealed on Aug. 14 that a tribute concert to Franklin's six-decade career is planned for November at Madison Square Garden in New York. The concert is being spearheaded by one of Franklin's longest supporters, Sony Music Chief Creative Officer Clive Davis. - AP/Billboard, 8/15/18......
The Kinks announced on Aug. 15 they will release a a 50th-anniversary edition of their iconic 1968 album The Kinks Are The Village Green Preservation Society on Oct. 26. While not a commercial success when it was initially released, the album is now considered one of the most influential albums from the seminal British rock band's catalog and included the singles Starstruck" and "The Village Green Preservation Society," both which failed to chart in the US. The album features timeless songs written by frontman Ray Davies about growing up in the UK and the decline of national culture and its traditional ways through wit, sadness and regret. The 50th-anniversary edition will include previously unreleased tracks like "Time Song," which was only heard by the public once at a live performance in 1973. A deluxe box set of VGPS will include extra sleeve notes, interviews, photographs and stories of the album's production, release and cultural impact. - Billboard, 8/15/18...... John Lennon's assassin Mark David Chapman is scheduled to go before New York's parole board during the fourth week of August, in what will be his 10th attempt to win his freedom. Chapman, 63, is serving a 20 years to life sentence in the Wende Correctional Facility in western New York after being convicted of shooting and killing Lennon outside his Manhattan Dakota apartment on Dec. 8, 1980. Chapman was last denied parole in 2016, with the board noting he has since described the murder as "selfish and evil." The board determined that Chapman should remain behind bars, in part because of the premeditated and "celebrity-seeking" nature of the crime. A decision on his latest hearing is expected within two weeks. - AP, 8/15/18...... In other Beatles-related news, Paul McCartney released the third single from his upcoming album Egypt Station, "Fuh You," on Aug. 15. "Fuh You" sees the singer taking more of a pop direction than the first two singles, "I Don't Know" and "Come On To Me," and features an irresistibly catchy chorus, funky bass riffs, and violins. The buoyant song tells a raunchy love story, focusing on a man's strong desire for a woman who he wants to, you know, "fuh." "With this one I was in the studio with Ryan Tedder whereas the rest of the album has been made with Greg Kurstin. We were just thinking of ideas and little pieces of melody and chords and the song just came together bit by bit," McCartney said in a press release. Macca also released the full tracklisting from the 16-track LP, which features such titles as "Opening Station," "Happy With You, "Who Cares," "People Want Peace," "Back in Brazil" and "Caesar Rock." Sir Paul has taken a hands-on approach to promoting Egypt Station, with secret shows in London and at Liverpool's famous Cavern Club where the Beatles first made their name. Earlier in August, the CBS television announced it will air a one-hour special, Carpool Karaoke: When Corden Met McCartney Live From Liverpool, on Aug. 20. - Billboard, 8/15/18...... Elsewhere on the Fab Four front, a restored version of John Lennon and Yoko Ono's 1972 film Imagine and the accompanying documentary is returning to UK cinemas on Sept. 18. The movie, which includes the music video of the titular title track, will feature 15 minutes of unreleased footage in the new version. It's expected that the new footage will include clips of Lennon performing with his former Beatles bandmate George Harrison, as well as frequent bassist Klaus Voormann. The soundtrack for the film, which features every song on the 1971 Imagine album, has also been remixed. - New Musical Express, 8/15/18...... Meanwhile, Ringo Starr celebrated the 56th anniversary of John Lennon, Paul McCartney and George Harrison asking him to join the Beatles on Aug. 15 by taking to Twitter with a sentimental post. "56 years ago Wednesday, 15 August John Paul and George invited me to become part of the Beatles it was a great day for me peace and love," Ringo tweeted. It has also been announced that cars formerly owned Paul McCartney and John Lennon will be auctioned in the US in September. McCartney's 1965 Mini Cooper S DeVille was one of four ordered for each Beatles member by their manager, Brian Epstein, in 1965. Lennon's 1979 Mercedes E 300, his last car, will also be put up for sale at the Worldwide Auctioneers Auburn Auction on Sept. 1. Meanwhile, John's son Sean Ono Lennon and Paul's son James McCartney have shared a selfie of themselves together on Instagram. Sean, the late singer's 42-year-old son, captioned the photo simply with "Peekaboo.." It can be viewed at Sean's Instagram account, sean_ono_lennon. - NME, 8/15/18......

In a new interview with Rolling Stone, Phil Collins revealed that he's open to a reunion with his iconic prog-rock band Genesis -- if his 17-year-old son Nic Collins is sitting in for him on drums. "I wouldn't say there isn't not a possibility. Me, Mike [Rutherford] and Tony [Banks] are pretty close still. I can't imagine what it would be like if I didn't play the drums, but anything is possible," Collins said. Collins says that he spoke to Rutherford and Banks when they saw his show in London last summer. "They both were raving about Nic," says Collins. "Mike made the appropriate comment of, 'He just gets it. He just gets what is needed and what is required and why you're doing this for that song.' I thought that was a wonderful thing to say. He was 16 at that point. I think that, yeah, if we did anything, I think it would have to be with Nic on drums, because I don't think I'm capable of it. I think their opinion of Nic is high enough for them to take him on board as part of the band.... I did mention to Tony very quietly if we did anything again it would be with Nic on drums. He kind of didn't say no. But I'm not sure if he heard me or not." - Rolling Stone/Billboard, 8/15/18...... It was a head-banging extravaganza down under when more than 450 guitarists gathered at the Sydney Guitar Festival in Australia to perform the AC/DC classic "Highway to Hell" in an attempt to break the Guinness world record for most people playing the same song on the electric guitar at once. Participants used small battery-powered amps while Australian band the Choirboys performed the song onstage. "They were tiny amps but they got the sound happening," festival spokeswoman Tatiana Marchant said. "It was such a great atmosphere." The previous record was 368 guitarists set in India in 2013. It could take Guinness upward of six weeks to verify the Sydney record. - Billboard, 8/15/18...... Records from the classic rock and pop era have dominated the midyear marketplace report compiled by online music retailer Discogs.com. Pink Floyd's Dark Side of the Moon and Michael Jackson's Thriller came in at Nos. 1 and 2 respectively atop the online vinyl/CD/cassette seller's top 30 most popular albums list. All told, Pink Floyd landed five titles in the top 30 -- and four in the top 11 (Wish You Were Here, No. 4; The Wall, No. 7; The Piper At the Gates of Dawn, No. 11) -- tying the Beatles for the most albums in that region. Dark Side of the Moon also landed atop Discogs' lists for most wanted albums, most collected albums and top catalog sales. Other artists among the top 10 of the most popular titles include Fleetwood Mac (Rumours, No. 3), the Beatles (Sgt. Pepper's Lonely Hearts Club Band, No. 5; Abbey Road, No. 8), Dire Straits (Brothers In Arms, No. 6) and Led Zeppelin (IV, No. 9; Led Zeppelin II, No. 10). - Billboard, 8/15/18...... The BBC announced on Aug. 15 that it will not appeal a recent court ruling in favor of singer Cliff Richard who had sued over the U.K. public broadcaster's coverage of a police raid at his home in 2014. The BBC had reported that Richard was being investigated for claims of child sex assault in the past. Richard, who was never charged or arrested, sued for invasion of privacy for naming him and airing helicopter footage of his apartment, which was searched by police as part of the probe. In July a judge awarded the music star an initial £210,000 ($274,000 at the time) in damages, saying that possible further damages for the financial impact on Richard, such as canceled book deals or concerts, would still have to be assessed. The BBC said back then that it would look at an appeal and criticized the court decision as a threat to the freedom of press. - The Hollywood Reporter, 8/15/18...... Aerosmith announced on Aug. 15 it will launch a Las Vegas residency on Apr. 6, 2019 at the Park Theater, the same venue where Lady Gaga will launch her own residency in December. Aerosmith announced 18 shows for April, June and July. Tickets, priced from $75 to $750, go on sale Aug. 24. Promoter Live Nation says the residency will be the "world's first THX Certified live performance presented in L-ISA Immersive Hyperreal Sound." - AP/Billboard, 8/15/18......

After hinting on his Facebook, Twitter, Instagram, YouTube accounts on Aug. 14 that he was planning a comeback of sorts, long-absent former Journey singer Steve Perry released a video on Aug. 15 for "No Erasin'," his first new song on 20 years. The mid-tempo song begins, appropriately enough, with the line, "I know it's been a long time coming," before going into a tale of "love that won't go." The video features Perry performing the song in a studio with a band. Perry also took to his website to explain his absence and announce his new album, Traces, will drop on Oct. 5 via Fantasy/Concord Records. "Years ago, I disappeared. There were many reasons, but mainly my love for music had suddenly left me," Perry writes. "I knew that simply stopping was what I had to do. If music was ever to return to my heart, then and only then I would figure out what to do," he begins. "If not so be it, for I had already lived the dream of dreams. Many years passed. One day, I began sketching some musical ideas with the creative freedom that I was the only one who would ever hear them. One song led to many. My love for music had returned. Then, another beautiful thing happened. I found love. My precious Kellie gave me a life I never knew I had. I lost her December of 2012. I now deeply understand the meaning of: 'It's better to have loved and lost than to have never loved at all.'" Perry is referring to psychologist Kellie Nash, who died of breast cancer after the couple were together only a year and a half. Perry's last album with Journey was 1996's Trial by Fire. In 1998, he recorded "I Stand Alone," a solo song from the soundtrack to the animated film Quest for Camelot. The elusive singer attended Journey's 2017 induction into the Rock & Roll Hall of Fame, but did not perform with the band. It has also been announced Perry will appear on CBS This Morning on Oct. 7. - Billboard, 8/15/18...... Lindsey Buckingham announced on Aug. 14 he will release a 3-disc set of his solo career, Solo Anthology - The Best of Lindsey Buckingham, on Oct. 5 on Rhino Records. The release will highlight Buckingham's career as a 3-time Grammy winning musician, and also be available the following month as a 6-LP vinyl release. Live versions of Fleetwood Mac's "Tusk" and "Go Your Own Way" round out the album, and it will also feature two brand new songs, "Hunger" and "Ride This Road." Buckingham also announced he will embark on a solo 34-city North American tour behind the new release this fall, kicking off in Portland, Ore. on Oct. 7 and wrapping on Dec. 9 in Bethlehem, Pa. Buckingham's solo album and tour follow the announcement that he would not be joining Fleetwood Mac during their own North American run. - Billboard, 8/14/18......

The Guess Who have just finished recording their first new studio album in 23 years, The Future Is What It Used To Be. One of its tracks, "In America," reflects some of the ambivalence have toward their neighbors in the south. "The chorus says, 'In America, you can get anything you want, you can get anything that you need,'" says drummer Garry Peterson, the sole remaining founding member in the current lineup. "It's in the spirit that America's a land of opportunity; If you really want to work hard you can become a rock musician, you can become a brain surgeon, you can become a doctor -- you can become president, if that's really what you want to be. It kind of celebrates that," Peterson adds. Peterson also says the band's No. 1 US single "American Woman" was misrepresented at the time of its release and ever since. "From our perspective we really didn't write it as a protest or a knock on America -- where we've made all our money, in effect, in the Guess Who," the drummer explains. "America made our success. However, coming from a small place like Winnipeg and going on tour, there were all these things that are not prevalent in our world, in Canada at the time. We talk about the ghetto and the war machine; We saw all of this happening before us, and we didn't know what to make of it, and that came out in our song. It's America personified as a woman that we didn't quite know what to make of." The Future Is What It Used To Be's 10 tracks were recorded at Blackbird Studios in Nashville and will drop Sept. 14. In addition to the band, the set also features guest appearances by Tommy Shaw of Styx, Whitesnake bassist Michael Devin and Guess Who founding bassist Jim Kale, who retired from the band before the album was recorded. - Billboard, 8/14/18...... Tower of Power celebrated its 50 years in music on Aug. 13 by stopping by NPR's offices for the latest in its "Tiny Desk Concert" series. The 10 members of the classic funk band performed their latest hit "Soul Side of Town," the title track from their new album, along with other selections. The R&B/jazz group formed in Oakland, Calif., 50 years ago, but they're playing with the same vitality heard in the early days. Vocalist Marcus Scott fronts the group today, but the band's original songwriter and saxophonist Stephen "Funky Doctor" Kupa and bandleader/tenor saxophonist Emilio Castillo continue to write and perform, along with original drummer David Garibaldi. - Billboard, 8/13/18...... Donley Auctions announced on Aug. 9 that it will be auctioning off dozens of items owned by rock icons like Jerry Garcia, Bob Weir, Janis Joplin, Mick Fleetwood and more. There will be a preview event for the collection, which includes Garcia's death certificate and a guitar signed by Weir and is titled "Grateful Dead & Rock & Roll," on Sept. 7 at Donley's headquarters in Union, Ill. The full collection of items being auctioned can be viewed at https://www.proxibid.com/asp/Catalog.asp?aid=147147. - Billboard, 8/10/18......
Randy Newman performed a 28-song set a L.A.'s Hollywood Bowl on Aug. 12. The audience seemed to be just happy to see the legendary singer/songwriter after he canceled a string of dates in Europe earlier this year to undergo urgently needed knee surgery. Newman performed such classic hits as "Leave Your Hat On," Short People," "You've Got a Friend in Me," and "I Love L.A.," along with other favorites. He even name-checked Tom Jones and Joe Cocker as "other geriatric artists" who had done "Leave Your Hat On," while pointing out their cover versions were each "real excited about sex" while his writerly intent was to portray the song's narrator as more "on the fence." - Billboard, 8/13/18...... Elvis Presley's daughter Lisa Marie Presley accused her ex-husband of stealing "millions" from her in Los Angeles Superior Court on Aug. 14. During her testimony, Presley said she believed her estranged husband Michael Lockwood reviewed the postnuptial agreement before he signed it on November 2007. When asked by Lockwood's attorney whether she thought it was fair that Lockwood did not receive any spousal support if their marriage ended, Presley answered, "Correct." "You thought it was fair because you would not have wanted a man who wanted money from you, had you known if he was that way, right?" the attorney asked Presley. "Not true," she answered. At the heart of the legal drama between the feuding exes is whether or not the postnuptial agreement signed by Presley and Lockwood is valid. Presley filed for divorce from Lockwood on June 2016 after 10 years of marriage. They have two twin 9-year old daughters, Harper and Finley. - RadarOnline.com, 8/14/18...... Actress Patricia Benoit, who played Nancy Remington, the sweetheart and eventual wife of Wally Cox's character on the 1950s NBC sitcom Mister Peepers, died at her home in Port Chester, N.Y., on Aug. 12. She was 91. NBC's Mister Peepers, broadcast live from a New York theater for three seasons from July 1952 to June 1955, starred Cox (later the voice of the superhero Underdog and a Hollywood Squares regular) as the mild-mannered Robinson Peepers, a science teacher at Jefferson City Junior High. Benoit's Nancy was a nurse and the object of Peepers' awkward affection. Ms. Benoit also starred as a divorcee on the short-lived 1958 NBC soap opera Today Is Ours and later worked on CBS' As the World Turns as well. - The Hollywood Reporter, 8/12/18...... Morgana King, an acclaimed jazz singer who released dozens of albums but is perhaps best known for portraying the wife of Marlon Brando's Don Vito Corleone in the first two Godfather films, died March 22 of non-Hodgkin's lymphoma in Palm Springs, Calif. She was 87. Ms. King's death had gone unreported until a friend, John Hoglund, wrote about her recently week on Facebook. Ms. King had a music breakthrough in 1964 with her operatic version of "A Taste of Honey," originally composed by Bobby Scott and also recorded by the likes of Herb Alpert and Billy Dee Williams. At the 1965 Grammys, she lost to the Beatles (who also performed "A Taste of Honey" early in their career) in the category of best new artist. Ms. King, who also had a hit with "Corcovado" ("Quiet Nights"), made a comeback with 1973's New Beginnings and recorded her final nine albums for Muse Records. In Francis Ford Coppola's The Godfather (1972), Ms. King as Mama Carmela Corleone dances with Brando and sings "Luna mezz' 'o mare" during the opening wedding sequence. When she didn't want to be photographed in a coffin in the 1974 sequel, Coppola's mother, Italia, doubled for her. She also appeared in Brooklyn State of Mind (1998) with Danny Aiello and on the ABC soap opera All My Children. - Billboard, 8/15/18.
Friday, August 10, 2018
Bette Midler took to Twitter on Aug. 9, which also happened to be the 44th anniversary of the resignation of Pres. Richard Nixon in the wake of the Watergate scandal, to urge her current nemesis Pres. Donald Trump to follow Nixon's lead and resign. "Nixon resigned 44 years ago today," Midler wrote. "Go ahead, Donald! Today's as good a day as any, and he wasn't half the criminal you are!" Midler has been a frequent critic of Pres. Trump, often tweeting her disapproval of his actions. Five years before he became president, Trump tweeted his own jab at Midler, calling her "an extremely unattractive woman" (but) "I refuse to say that because I always insist on being politically correct." - Billboard, 8/9/18...... A Sept. 21 release date has been given to ZZ Top frontman Billy Gibbons' upcoming solo album, The Big Bad Blues. An 11-track collection of Gibbons originals and covers of blues classics by the likes of Muddy Waters and Bob Diddley, the set takes a different stylistic tact than Gibbons' previous solo effort Perfectamundo, which had an African-Cuban flavor. Gibbons says that the unusual release was a "surprising success," and Concord Records chief John Burk suggested Gibbons "return to some of your blusier roots" on the next LP, which Gibbons says he immediately agreed with. Three weeks after the release of The Big Bad Blues, Gibbons will hit the road for a 24-city US tour behind the new album starting in Riverside, Iowa, on Oct. 13 with a nice little outfit" that includes drummer Matt Sorum (Guns N' Roses, The Cult, Velvet Revolver). The tour wraps on Nov. 18 at the Troubadour in Hollywood. Meanwhile, Gibbons and ZZ Top will continue on the road through August, and he says the band is planning a 50th anniversary celebration in 2019. - Billboard, 8/9/18......

There are rumors that AC/DC are working on new music with their former frontman, Brian Johnson, and their ex-drummer, Phil Rudd, after the pair were recently spotted together in Vancouver. Johnson voluntarily left the band in 2016 after suffering hearing loss, before being replaced by Axl Rose. Rudd, meanwhile, departed in 2015 after a string of publicized legal problems, and was replaced by Chris Slade for the band's Rock or Bust World Tour. AC/DC have recorded all their albums in Vancouver over the last two decades, and Johnson and Rudd were spotted outside the city's Warehouse Studios, where it's thought the other members of AC/DC are working on a new LP. - New Musical Express, 8/8/18...... Hall & Oates are among the artists who are releasing a classic album from their catalog on pink vinyl to benefit the cancer charity Gilda's Club NYC. The limited edition pink vinyl LPs will be available at retailers across the country from Sept. 25 to Oct. 26, and can be ordered at bullmoose.com. Gilda's Club NYC is named after famed Saturday Night Live comedian Gilda Radner, who passed away in 1989, and has raised over $200,000 for cancer patients and their caretakers to date. - Billboard, 8/9/18...... Cher has just announced her upcoming album of ABBA covers, Dancing Queen, will drop on Sept. 28. Cher, who appears in the Mamma Mia! sequel currently in theaters, says she decided to record the LP after being reminded again "of what great and timeless songs" ABBA wrote. "The songs were harder to sing than I imagined but I'm so happy with how the music came out. I'm really excited for people to hear it. It's a perfect time," Cher says. Fans who pre-order the 10-track album at wbr.ec/dancing queen will instantly receive Cher's version of "Gimme! Gimme! (A Man After Midnight)." - Billboard, 8/9/18...... A cover of classic rockers Toto's 1982 single "Africa" by the alternative rock band Weezer has reached No. 1 on Billboard Alternative Songs chart, 35 years after Toto's original climbed to the top of the Billboard Hot 100 pop singles chart. Weezer was inspired to record the song by an online campaign to get the band to cover it after a teen Weezer fan heard Toto's original on Netflix's Stranger Things. To return the favor, Toto has recorded a cover of Weezer's "Hash Pipe" and has just made the song available for streaming. The success of Weezer's "Africa" has also sparked other "Africa" covers, including a bizarre one by the jokey black metal band Woods of Trees, and a Burger King in North London has announced it will play the song all day at the restaurant after a campaign to do that received 1000 retweets. During an Aug. 8 Weezer concert in Los Angeles, pop music parodist "Weird Al" Yankovic even made a surprise to join Weezer for an accordian-spiked version of the song. - Billboard, 8/8/18......
During a recent interview on SiriusXM's Beatles Channel, Aerosmith guitarist Joe Perry seemingly confirmed his iconic hard rock band will celebrate its 50th anniversary in 2019 with a residency in Las Vegas. "We're going to be doing a residency in Vegas starting next spring," Perry said. "What we want to do is something that I haven't seen before just downsizing our live show, just playing in a smaller place. We want to do something different. We're in the middle of the production now. What we're talking about is having an experience that you wouldn't be able to see on a regular Aerosmith tour," he added. Aerosmith is expected to announce the full details of the residency, which Perry says he's quite excited about, on Aug. 15 with the band performs on NBC's Today show. Meanwhile, a van used by Aerosmith has just been discovered in a Massachusetts forest during the filming of the popular antiques reality show American Pickers. Hosts Frank Fritz and Mike Wolfe stumbled upon the 1964 American Harvester Metro van while filming a new episode, and its authenticity has been confirmed by former Aerosmith member, Ray Tabano, who was with the band early on when it traveled New England playing to smaller crowds. The owner of the property in Chesterfield, Mass., about 100 miles west of Boston said the van was there when he bought the land from someone with a connection to Aerosmith. The pickers paid $25,000 for the dilapidated vehicle, with Wolfe noting it is "a piece of American rock and roll history." - New Musical Express/AP, 8/10/18...... After Paul McCartney filmed a segment for CBS late night host James Corden's "Carpool Karaoke" series in June showing the Beatles icon and Corden riding around in McCartney's icon's hometown of Liverpool and the 23-minute clip became so popular, CBS has announced it will air a one-hour special, Carpool Karaoke: When Corden Met McCartney Live From Liverpool, later in August. Featuring never-before-seen footage, the special will air in prime time on the network on Aug. 20 at 8 p.m. EST/PST. Meanwhile, McCartney took to Twitter on Aug. 6 to share a photo of himself recording his upcoming album Egypt Station at London's Abbey Road Studios. The photo depicts Paul putting the finishing touches on the LP at the edge of a sound board and empty pages of sheet music waiting to be filled. Egypt Station is due on Sept. 7. - Billboard, 8/7/18...... The estate of Michael Jackson and Sony Music have announced a celebration for what would have been Jackson's 60th birthday on Aug. 29 will be held on that evening at the Mandalay Bay hotel in Las Vegas. The "Michael Jackson Diamond Birthday Celebration in Las Vegas" will kick off with an early evening performance of "Michael Jackson One" by Cirque du Soleil, followed by an exclusive after-party at Daylight Beach Club. Jackson fans from around the world are expected to flock to the celebration, which is expected to be attended by Jackson's children Paris and Prince Jackson as well as his brothers, Jackie, Marlon and Tito Jackson. There is no word yet on whether Sony plans to release or reissue any Jackson material around the birthday. - Billboard, 8/6/18......

Stevie Nicks will be returning to the FX series American Horror Story this fall as it premieres its eight season, dubbed American Horror Story: Apocalypse. Ryan Murphy, the creator of the horror anthology series which will be in its eight season, tweeted on Aug. 8 that Nicks and previous cast members including Taissa Farmiga and Gabourey Sidibe will be together again and he's "so thrilled." The new season will be a crossover between American Horror Story: Murder House and American Horror Story: Coven, which Nicks guest-starred on back in 2014. The cast also includes Jessica Lange, Evan Peters, Sarah Paulson, Cody Fern and Emma Roberts. American Horror Story: Apocalypse premieres Sept. 12 at 10 p.m. ET on FX. In other Fleetwood Mac-related news, Mick Fleetwood made an appearance at the Sunset Marquis Hotel in Los Angeles on Aug. 4 to showcase a selection of his favorite music photographs, which included candid snapshots of the likes of Keith Richards, John Lee Hooker and Nicks. In 2016, the drummer and avid photography hobbyist teamed up with the Morrison Hotel Gallery to open a gallery space inside his Maui-based restaurant, Fleetwood's General Store, which features a rotating array of fine art music photography. Fleetwood was in L.A. rehearsing for the upcoming Fleetwood Mac tour, which will feature Mike Campbell of Tom Petty and the Heartbreakers and Neil Finn of Crowded House. "(They're) both really credible gentleman and really talented," Fleetwood told Billboard. "We are a week into rehearsals and it's going really well and we're looking forward, in true Fleetwood Mac style." - Billboard, 8/7/18...... Dionne Warwick is denying a claim in the new Whitney Houston biopic Whitney that Warwick's sister Dee Dee abused and molested Houston, who was also Warwick's niece. Whitney contains allegations that both Houston and her half-brother Gary were molested by her cousin, Dee Dee Warwick, the sister of soul singer Dionne. "I have tried to refrain from responding to that," Warwick told Larry King in a new interview. "First of all, it's totally hogwash. My sister would never, ever have done anything to do any harm to any child, especially within our family. And for those lies to be perpetuated in this so-called documentary film [Whitney], I think it's evil." Whitney's mother Cissy Houston has also questioned the allegations made by the documentary. Whitney Houston died on Feb. 11, 2012, after drowning in a hotel bathtub. - NME, 8/6/18...... The death of Superman actress Margot Kidder has been ruled a suicide by authorities in Montana, where the 69-year-old's lifeless body was discovered in her home on May 13. At the time, Kidder's manager, Camilla Fluxman Pines, said Kidder died peacefully in her sleep, however on Aug. 8 a statement released by Park County coroner Richard Wood said that the actress "died as a result of a self-inflicted drug and alcohol overdose" and that no further details would be released. Kidder struggled with mental illness much of her life, and it was made worse by a 1990 car accident that left her in debt and led to her using a wheelchair for almost two years. Kidder and the late Christopher Reeve starred in four Superman movies between 1978 and 1987. She also appeared in The Great Waldo Pepper with Robert Redford in 1975, Brian De Palma's Sisters in 1973 and The Amityville Horror in 1979. "It's a big relief that the truth is out there," Kidder's daughter Maggie McGuane said. "It's important to be open and honest so there's not a cloud of shame in dealing with this." Kidder's death is one of several high-profile suicides in 2018 that include celebrity chef Anthony Bourdain and fashion designer Kate Spade. - AP, 8/8/18......
Former NSYNC pop boy band member Lance Bass is set to meet with bosses of cable TV's HGTV after the U.S. lifestyle channel outbid him for the iconic home shown in the opening and closing scenes of the '70s sitcom The Brady Bunch. Bass, 39, says he isn't holding any grudges after losing out on purchasing the property in Studio City, Los Angeles, which the HGTV producers say they intend to restore to its 1970s form inside and out this month. Bass has reportedly offered to host a show from the house, and HGTV producers say they are keen to involve him in a new HGTV series centered around the restored house. Bass had initially expressed outrage he lost out on the house, claiming he had already agreed on a deal with the seller, but was then outbid. However, he softened his views when he found out the identity of the buyer, tweeting "HGTV??! Aw man. I d be pretty upset if it were anyone else, but how can you be mad at HGTV? My television is stuck on that channel." HGTV bosses, who purchased the home for $3.5 million -- almost twice the asking price of $1,885,000 -- say they plan to send in renovation experts to restore the house to its original glory and then use it to host shows. The previous homeowner, who inherited the home from her grandparents, will be an executive producer on the new show. The Brady Bunch, a sitcom centered around Mike Brady, a widowed architect, his new wife Carol and their large blended family of three sons and three daughters, ran from 1969 to 1974 but has retained its popularity due to syndicated repeats and spin-off shows and movies. - WENN.com, 8/9/18...... Sitcom actress Charlotte Rae, best known as the wise housemother on the popular 1980s sitcom The Facts of Life, died on Aug. 5 in Los Angeles. She was 92. In the early 1960s, the Milwaukee native appeared as Sylvia Schnauzer on the TV series Car 54 Where Are You?, and also worked extensively on Broadway, in Shakespeare in the Park and in summer stock. Her other television work included a year on Sesame Street, and a recurring role on Hot L Baltimore, then a season on Diff'rent Strokes, where her character Mrs. Garrett was born before spinning off on The Facts of Life," for which she earned an Emmy nomination. She was married to composer John Strauss, with whom she had two sons. - Variety.com, 8/6/18...... David Stein, a longtime associate of promoter and producer Sid Bernstein, died in a Long Island hospital on Aug. 5 following complications from surgeries among other existing health challenges. He was 70. In the late 1960s and early '70s, Stein worked alongside Bernstein, who is best known for bringing bands like the Beatles, the Rolling Stones and the Kinks to the United States. Stein was involved in several projects while working with Bernstein, such as making the deal for the famous DJ Bruce, the top 40 disc jockey also known as Cousin Brucie, to move from the station WABC to WNBC. His final project with Bernstein involved planning the promoter's trip to Edinburgh, where he plotted to obtain the U.S. management rights for the Bay City Rollers with plans to launch the band stateside by premiering its new single "Saturday Night" on the debut episode of a new Howard Cosell-hosted show called Saturday Night Live on ABC. He also founded a vinyl (and later CD) buying and selling business called Record Gems and briefly ran his own record label, All The Best. - Billboard, 8/6/18.
Sunday, August 5, 2018
Rush frontman Geddy Lee has announced he'll be releasing a new book detailing the history behind his massive collection of 250 bass guitars. Geddy Lee's Big Beautiful Book Of Bass will be published by Harper Collins and also feature interviews from famous bassists like John Paul Jones, Adam Clayton, Bill Wyman, Les Claypool and Bob Daisley. It will hit stores on Dec. 4. - Billboard, 8/2/18...... As it prepares to celebrate its 50th anniversary in 2020, Aerosmith has signed a management deal with Larry Rudolph's ReignDeer Entertainment/Maverick group. Rudolph, who also manages Britney Spears and Pitbull, has handled Aerosmith frontman Steven Tyler's solo career since 2014 and took on the whole band recently. While Aerosmith has yet to announce any 50th anniversary celebrations, guitarist Joe Perry said in an April interview that "In 2019 we will be closing in on our 50th anniversary, so we are planning some dates and a tour to celebrate that. Right now we are pretty much laying low and finishing up some solo things before we start that." The band will be part of the Today show's Citi Concert Series on Aug. 15. Their last studio album was 2012's Music From Another Dimension. - Billboard, 8/3/18......
The Rolling Stones have wrapped the second leg of their European No Filter tour with 14 more sellouts to lead Billboard's Hot Tours roundup for the week ending Aug. 4. The Stones kicked off the 12-city leg on May 17 at Dublin's Croke Park and concluded at PGE Narodowy in Warsaw, Poland, on July 8, grossing $117,844,618 with over 750,874 tickets sold. The Warsaw show also featured a guest appearance by James Bay for a performance of "Beast of Burden." Meanwhile, the band have teamed up with BMG and Universal to curate Confessin' the Blues, a 2-disc compilation of classic blues tracks that have inspired their career. Appropriately kicking off with Muddy Waters' "Rollin' Stone," the 42-track collection also features the likes of Chuck Berry, B.B King, Eddie Taylor, Jimmy Reed, Bo Diddley and more. Frontman Mick Jagger has noted his love for the blues genre, saying "The first Muddy Waters album that was really popular was Muddy Waters at Newport, which was the first album I ever bought." Artwork for the release was created by Stones guitarist Ronnie Wood himself, which he says "depicts the raw passion and emotion the blues artists channelled into their music." - Billboard/New Musical Express, 8/3/18...... Tom Petty has become the first act to posthumously hit the top of the Billboard Adult Alternative Songs airplay list with "Keep a Little Soul (Outtake, 1982)," the first single from his upcoming 60-song box set An American Treasure. "Soul," originally recorded during the sessions for his 1982 album Long After Dark, is Petty's eighth Adult Alternative Songs top 10 appearance (solo and with the Heartbreakers). Petty died on Oct. 2, 2017 of mixed drug toxicity at age 66. - Billboard, 8/3/18...... Rocker and longtime political activist Graham Nash says it was an easy call for him to participate in the upcoming "Lantern Tour: Concerts for Migrant and Refugee Families," a five-date outing starting Oct. 23 that will feature artists such as himself, Emmylou Harris, Jackson Browne and Mary Chapin Carpenter who support the struggle to support migrant families seeking refuge as a result of Pres. Donald Trump's zero tolerance policy. "In my heart, and as a father, the thought that children of any age are being separated from their parents or guardians under great emotional stress, panic and fear is abhorrent to me," says Nash, 76. "We are better than this, and we must stand up against this sad affair." Nash says he has known many of the artists on the tour for decades, and "I respect them all... I'm delighted to have been asked to get involved and raise funds and awareness of this human problem and to help in some small way. Let our voices be heard that our humanity is at stake." All proceeds from the tour will benefit the Women's Refugee Commission. - Billboard, 8/3/18......

The world premiere of the new PBS Dionne Warwick documentary Dionne Warwick: Then Came You took place on Aug. 1, and the 77-year-old pop singing legend says that she "feels like I've truly been blessed." "I've been fortunate enough to have people who have been loyal over the years to me and have enjoyed the music I've given them, as I have. I always say things happen the way they're supposed to happen, and here I am," she added. Then Came You was produced by TJ Lubinsky, whose grandfather Herman Lubinsky recorded Warwick's first background session in the 1940s for his Savoy Records label, and is part of the PBS series My Music. Then Came You features some of Warwick's most popular hits throughout her five-decade career, as well as interviews with those close to Warwick, including Barry Manilow, Gladys Knight and Smokey Robinson. - The Hollywood Reporter, 8/3/18...... The Band musician Levon Helm's eastern Arkansas home was added to Arkansas' Register of Historic Places on Aug. 1 by the state's Historic Preservation Program's review board. University of Central Arkansas interior design instructor Ann Ballard Bryan and her students worked to acquire the historic designation, and also organized a fundraiser to help cover restoration costs for the Helm house. Work began in April. Helm was a singer, drummer and mandolin player for The Band, which backed Bob Dylan in the 1960s and went on to record 10 studio albums. - AP, 8/3/18...... A remix of Diana Ross's 1980 hit "I'm Coming Out" called "I'm Coming Out/Upside Down 2018" has topped Billboard Dance Club Songs chart for the week ending Aug. 4. The medley, remixed by Eric Kupper, Chris Cox and StoneBridge, among others, follows another remixed Ross classic, "Ain't No Mountain High Enough 2017," which led the Jan. 20-dated Dance Club Songs list. "Thank you, thank you, thank you, for so many blessings," the pop/soul icon said upon hearing the news. - Billboard, 8/2/18...... Bob Dylan was among the headliners of the 22nd annual Fuji Rock Festival in Niigata, Japan on July 27-29. The overall strong lineup also included hip-hop star Kendrick Lamar, Post Malone, N.E.R.D., Jack Johnson, Vampire Weekend, Skrillex and Johnny Marr. Dylan played a number of iconic tracks from his canon, including "Simple Twist of Fate, "It Ain't Me Babe, "Highway 61 Revisited," "Don't Think Twice," "It's All Right, "When I Paint My Masterpiece, "Desolation Row, "Ballad of the Thin Man," and "Blowin' in the Wind. This year the Fuji Rock festival made a huge leap forward technologically with YouTube live streaming the celebration on two channels. As each channel broadcast nine performances, that meant 54 of the roughly 200 performances were accessible in real time around the world. - Billboard, 8/1/18...... Country icon Dolly Parton has announced her Dollywood amusement park in east Tennessee will be opening a $37 million expansion in 2019. Called Wilwood Grove, the expansion will include six ride attractions, featuring a suspended family roller coaster called The Dragonflier, as well as various indoor and outdoor play areas for families. In 2013 Dollywood committed to a $300 million over a 10-year period. - AP, 8/3/18......
In support of the current #MeToo and Black Lives Matter movements, Ann Wilson of Heart has recorded a cover of Lesley Gore's 1963 classic "You Don't Own Me" for her upcoming album Immortal. "I think that ('You Don't Own Me') has come to be way more universal now," Wilson says. "It could be the anthem of anyone who wants respect, anyone at all, not just women. I think we're in a time where we're having a discourse now as a culture about who people really are and how it's important to accept people, and so I thought the song really fits. I think it's really meaningful in today's world." Immortal, which drops on Sept. 14, recorded with original Heart producer Mike Flicker, is Wilson's tribute to friends, colleagues and heroes who have passed away during the past couple of years, including Tom Petty ("Luna"), David Bowie ("I'm Afraid of Americans"), Chris Cornell (Audioslave's "I Am the Highway"), Glenn Frey (the Eagles' "Life in the Fast Lane") and others. "I just wanted to honor these people somehow," says Wilson, who's currently on tour with Jeff Beck, Paul Rodgers and Deborah Bonham. With Heart on a hiatus that began in 2016, Wilson is planning a "Storytellers" style tour behind Immortal this fall and says doesn't rule out a second volume of Immortal at some point. She says "when the time is right (sister) Nancy Wilson and I will get back together and do something again...We just wanted to get out and stretch our wings." - Billboard, 8/2/18...... Gloria Hiroko Chapman, the wife of John Lennon's assassin Mark David Chapman, has revealed that her husband told her he was going to murder the Beatles icon two months before he shot and killed Lennon in New York City. In an interview with the UK paper The Mirror, Hiroko Chapman claimed that Chapman didn't carry out the threat because of his love for her, and says she once told Chapman's parole board "It didn't matter how long Mark was in prison. I would wait for him." Lennon was just 40-years-old when he was shot and killed by Chapman on Dec. 8, 1980 outside the New York home Lennon shared with wife Yoko Ono. Chapman was sentenced to 20 years to life for murdering Lennon. Gloria said that when news came in about the shooting, she knew her husband was responsible. "I knew it was Mark. How did I know? Two months earlier, Mark had travelled to New York. He came home scarred, telling me that to make a name for himself he had planned to kill Lennon. But he said my love had saved him." She also described the incident as "one of the darkest nights of (my) life." Chapman's next parole board hearing, his ninth, is due to be held during the week beginning Aug. 20. During his last parole meeting, Chapman was refused his freedom when officials said he would reoffend. Yoko Ono said after the last hearing, "One thing I think is that he did it once, he could do it again, to somebody else...it could be me, it could be Sean, it could be anybody, so there is that concern." - New Musical Express, 8/4/18...... In other Beatles-related news, a guitar from the band's last ever gig at the Cavern Club in 1963 is being put up for auction. The guitar, an Australian-made Maton Mastersound MS-500 is expected to fetch between £300,000 to £400,000 when it is auctioned in Wilshire, UK in September. It was played by George Harrison throughout the summer of 1963 as Harrison's regular guitar underwent repairs. Once the guitar was returned, it was bought by Roy Barber, a guitarist with Dave Berry And The Cruisers who had a hit with "The Crying Game" in the 1960's. After Barber's death in 2000, the guitar was on display at The Beatles Story museum in Liverpool. It has previously sold at auction in New York for £373,000 in 2015. Other Harrison memorabilia up for auction include a pair customized Ray-Ban sunglasses he wore during the 70's and 80's. They are expected to fetch more than £3000. - NME, 8/3/18...... Elsewhere on the Fab Four front, the location that inspired the Beatles' classic "Strawberry Fields Forever" is being turned into a tourist attraction in Liverpool. John Lennon's sister Julia Baird recently buried a time capsule on the site of the Strawberry Field children's home in the Woolton area of their native Liverpool, as work began to make it accessible to the public and reminiscent of the singer's time their as a young boy. "The plans to open Strawberry Field to the public for the first time," says Julia, "so people can see a unique exhibition about the home, how and why the song was written by John, and allow visitors to explore the grounds as John did as a child -- is very exciting." With £1 million needing to be raised to fund the work, donations can be made at StrawberryFieldLiverpool.com. - NME, 8/1/18...... Michigan rocker and vocal gun rights advocate Ted Nugent reportedly banned guns from a concert he gave at the Berglund Performing Arts Theater in Roanoke, Va., on July 31. According to local radio station WSLS, fans were told in a last minute announcement that they were not allowed to bring their guns into the venue, and it was Nugent and his team who made to decision to ban guns, not the venue itself. The announcement came as a change to prior rules where the venue discouraged guns, but couldn't ban people from bringing them on property. - Deadstate.org, 8/4/18......
Former Genesis frontman and '80s solo star Peter Gabriel has blasted the UK's foreign policy after a number of acts scheduled to play the Womad Festival from countries including Tunisia, Mozambique and India were refused entry to the UK. "The right to travel for work, for education and even for pleasure is increasingly being restricted and often along racial and religious lines," says Gabriel, who co-founded the festival back in 1980, which is described as "The World's Festival" and is known for its eclectic line-ups. Gabriel added that "It is alarming that our UK festival would now have real problems bringing artists into this country [many of whom] no longer want to come to the UK because of the difficulty, cost and delays with visas, along with the new fear that they will not be welcomed... Musicians travel for a living, and almost everywhere I have travelled I have been met with kindness and generosity. Do we really want a white-breaded Brexited flatland? A country that is losing the will to welcome the world?" - NME, 8/1/18...... Jeff Wadlow, the director of such projects as Truth or Dare, Kick-Ass 2 and Cry Wolf, is teaming up with Blumhouse and Sony Pictures to reimagine the '70s ABC series Fantasy Island into a movie. Sony owns the rights to the original series which was created by Gene Levitt and executive produced by Aaron Spelling. The series ran on ABC from 1977-1984 and quickly became a fan favorite. The island drama dealt with dark themes and the supernatural with a little bit of cheesiness as visitors would come to the island to live out their fantasies. - Deadline.com, 8/1/18...... Elvis Presley's daughter Lisa Marie Presley is reportedly fighting hard to enforce the postnuptial agreement she and her ex-husband signed, and is claiming her soon-to-be ex Michael Lockwood is "feigning amnesia or ignorance" and should be seen for the money grab that it is. Presley and Lockwood are set to appear in court in September in their divorce battle. They will be arguing the validity of the postnuptial agreement they signed in 2007, one year into the marriage. Lisa Marie is the sole trustee and beneficiary of the Promenade Trust, which owns 15% interest in Elvis Presley Enterprises. The stake was worth $62,763,382 when the couple signed the postnup, and Lockwood reportedly had a negative net worth due to significant tax and other debts. - TheBlast.com, 8/1/18...... Netflix has acquired the rights for Quincy, the documentary about legendary composer/producer Quincy Jones that was directed by his daughter Rashida Jones and Alan Hicks. Netflix has set a global release for Sept. 21, and will give the film a limited theatrical release as well. Quincy is an intimate look into the life of Jones, who has been a force in music and pop culture for decades, transcending racial and cultural boundaries. - Deadline.com, 8/1/18...... The family of late Playboy founder/publisher Hugh Hefner has just sold off the last piece of the Playboy empire they owned for $35 million. A deal was struck between the Hugh Hefner Trust and the parent company that owns Playboy Enterprises, calling for the Hefners to sell their last shares in the company for $35 million. The money will be distributed to Hefner's kids and his widow, Crystal Hefner, as well as his other beneficiaries. One of Hefner's sons continues to work with the company but will have no ownership. Hugh Hefner founded Playboy in Chicago in 1953, which he famously funded with a $1,000 loan from his mother. - TheBlast.com, 8/2/18.
Tuesday, July 31, 2018
TV channel PBS announced on July 30 that it will air a 50th anniversary documentary about the legendary 1969 Woodstock festival in 2019 as part of its American Experience series. Directed by Barak Goodman, the two-hour special will examine the events that led up to the three-day festival that would become one of the defining moments of the tumultuous 1960s. In related news, an elusive '70s Colorado band named Magic Music will be the subject of a new documentary called 40 Years in the Making: The Magic Music Movie that follows the band through their journey in the 1970s Colorado music scene to today. The Boulder, Co., band was a favorite of university students, however it broke up in 1975 without having signed a music deal. The film has been screened at the Woodstock, Napa, Newport, Richmond, Florida and Boulder Film Festivals, winning numerous awards along the way. The Orchard will release the film digitally on Sept. 4. - AP, 7/30/18......
Speaking of Colorado, Neil Diamond honored firefighters who are battled an intentionally set fire near his home at Lake Christine by giving a surprise performance for dozens of firemen gathered at the command post for a fire currently burning near Basalt, Col. Diamond took to the stage on July 27 to play his classic "Sweet Caroline," and a video of the event shows the pop music icon thanking firefighters for their efforts to save his community. Diamond, 77, retired abruptly from touring in January after he says he was diagnosed with Parkinson's disease. Two people have been arrested for igniting the Lake Christine fire on July 3 by firing incendiary tracer rounds at a shooting range. - AP, 7/29/18...... Elvis Costello and his band The Imposters released two new songs -- "Under Lime" and "Unwanted Number" -- on July 27, also announcing an Oct. 12 release date for their first album in a decade, Look Now. "I knew if we could make an album with the scope of Imperial Bedroom and some of the beauty and emotion of Painted From Memory, we would really have something," Costello said in a press release. The 12-track Look Now will feature guest performances by such artists as Burt Bacharach and Carole King, and Costello and the Imposters will launch a 20-date North American tour behind the new LP in Bethlehem, Pa. on Nov. 2. - Billboard, 7/27/18...... Two weeks after Craig Raymond Turner, the 59-year-old son of Tina Turner was found dead of an apparent suicide on July 3, Tina paid tribute to Craig on July 27 with a Twitter post featuring a moving picture of her saying her final goodbye. Turner, 78, is pictured wearing a dark grey suit jacket and black gloves, about to drop a rose into the ocean with the caption, "My saddest moment as a mother. On Thursday, July 19 2018, I said my final goodbye to my son, Craig Raymond Turner, when I gathered with my family and friends to scatter his ashes off the coast of California." The son of Tina and Kings of Rhythm saxophonist Raymond Hill -- who was adopted by the singer's first husband, Ike Turner -- Craig was a real estate agent in the San Fernando Valley. - Billboard, 7/27/18...... Two members of '60 hitmakers The Byrds reunited on July 24 during a 50th anniversary tribute to the Byrds album Sweetheart fo the Rodeo at The Theatre at Ace Hotel in Los Angeles. Roger McGuinn and Chris Hillman took Byrds fans down memory lane by performing the landmark country/rock LP in its entirety, and closed the set, after three tribute tracks written by their late protege Tom Petty, with the Byrds classic "Turn! Turn! Turn!." - Billboard, 7/27/18...... The "supergroup" Hollywood Vampires comprised of Alice Cooper, Joe Perry and Johnny Depp have released a six-minute behind-the-scenes video chronicling their first world tour behind their self-titled debut album. The video opens with a montage of photos, soundtracked by the band covering The Who's "My Generation," before taking you onstage, backstage and everywhere else as the group hangs with such rockers as Duff McKagan and Toni Iommi of Black Sabbath. - Billboard, 7/26/18......
'70s rockers Toto have revealed they will release a cover of the alternative band Weezer's "Hash Pipe" after a fan-driven campaign prompted Weezer to cover Toto's hit "Africa" in May. Toto's Steve Lukather said Toto originally wanted to cover Weezer's "Beverly Hills," "(but) "I thought 'Hash Pipe' had a better melody... I love the message, you know what I mean? And we wanted to do it justice." Lukather and his Toto bandmate Steve Porcaro were interviewed on L.A.'s KROQ on July 29, and also discussed Weezer's cover of "Africa," giving it a "B++". Weezer "kicked ass on it," they said. - New Musical Express, 7/30/18...... A new study from two North American academics claims that Paul McCartney "misremembers" writing the Beatles' "In My Life" and it was actually John Lennon who wrote the sentimental 1965 Rubber Soul track. The new study, led by Harvard's senior lecturer in statistics Mark Glickman and Dalhousie University's Jason Brown, a Professor of Mathematics, concludes the song more stylistically resembles one of Lennon's musical creations, and an analysis found that there is a "less than 1 in 50 chance" that Sir Paul wrote the music to "In My Life." The study analyzed such features as frequency of chords, chord transitions and melodic notes from Beatles songs which were written between 1962 and 1966, and the probability that the tune was written by McCartney "is .018... Which basically means it's pretty convincingly a Lennon song. McCartney misremembers." The ownership of the song has been debated in the intervening years, however, with McCartney telling Paul Gambaccini a decade later: "Those were the words John wrote, and I wrote the tune to it. That was a great one." A spokesperson for McCartney has said that he will not be responding to the results of the survey. - New Musical Express, 7/30/18...... Meanwhile, Paul McCartney played a 27-song set at Liverpool's legendary Cavern Club on July 26 in a stunning return to the humble venue where the Beatles got their start. Hundreds of fans had gathered outside the club by the crack of dawn to see the music legend kick off the gig with an unnamed jam before diving into "Twenty Flight Rock," the Eddie Cochran song Paul played to prove his chops to John Lennon at the garden fete at St Peter's Church, Woolton, on July 6, 1957. Fab Four and solo classics followed, including "Magical Mystery Tour," "Jet," "All My Loving," "Letting Go," "Come on to Me," and a "Let Me Roll It/Foxy Lady" medley. The 76-year-old rock icon closed his set with "I Saw Her Standing There," "Sergeant Pepper's Lonely Hearts Club Band (Reprise)," and "Helter Skelter." McCartney briefly interrupted his show at one point to berate the crowd for using phones at the Cavern. "You've all been told not to take photos," he said. "You're taking them, and you're taking them, and it's putting me off! So, you know, play by the rules, man!" McCartney has announced he will resume touring later this year in support of his upcoming 17th solo album Egypt Station, which is set for release on Sept. 7. - NME, 7/26/18......
Rick Nielsen of Cheap Trick is the latest musician showcased by Foo Fighters on their current North American tour. During a Foo Fighters concert at Chicago's Wrigley Field on July 29, frontman Dave Grohl invited Nielsen -- who hails from Illinois -- on to the stage to play Cheap Trick's famous cover of Fats Domino's "Ain't That A Shame," which the veteran power popsters have been playing live since the late '70s. Grohl played drums during the cover, while Foos drummer Taylor Hawkins -- who took on lead vocals -- was spotted wearing a Cheap Trick vest during the gig. Joe Walsh and John Travolta have previously jammed with Foo Fighters on their tour. - NME, 7/30/18...... Tom Jones posted an apology on Twitter on July 28 after a planned concert at the UK's York Racecourse on July 27 was cancelled at the last minute due to weather conditions. "So disappointed about York last night and so sorry for you all," Sir Tom wrote. "But lightening is unpredictable, dangerous and causes havoc so much better safe than talking about something tragic today. Hopefully see you soon, we are working on it." The show was due to take place after the Welsh legend cancelled a number of earlier dates due to illness. His apology was met with a mixed response, with one fan tweeting: "Everybody knew the weather was bad but people travelled from all over to see you, why didn't you come up in the morning. Disgrace. I wouldn't go to my back garden to see you now." - NME, 7/28/18...... Former Sex Pistols frontman Johnny Rotten (real name John Lydon) will voice a "power hungry mutant pig" in a new cartoon series titled Rise Of The Teenage Mutant Ninja Turtles, it was revealed during the San Diego Comic-Con festival on July 19. Lydon will play a character called Meat Sweats in the Nickelodeon series that will air in September. It will be the fourth animated version to be produced based on the comics and 1980s cartoon about the crime-fighting New York turtles. - NME, 7/27/18...... Universal Music, which owns the rights to the late Prince's music, has shut down a video which shows fans in Minneapolis singing Prince's "Purple Rain" just hours after he died after citing "copyright infringement." According to Universal, the footage violates the Digital Millennium Copyright Act of 1998 (DMCA). The clip was filmed by Minneapolis Star Tribune reporter Aaron Lavinsky, who responded on Twitter that Universal's action is "very disturbing." "...I shot of thousands of Prince fans singing Purple Rain the night of his death. This was clearly fair use and UMPG and Twitter are in the wrong," he posted. The DMCA, which "bars the unlawful reproduction, distribution or performance of copyrighted Works," was originally passed in order to help curb online peer-to-peer file sharing, on platforms including Napster. But the fair use standard can often excuse material that is used for factual work, noncommercial purposes, or nonprofit educational purposes. It is unclear whether the Star Tribune will fight the DMCA takedown. - NME, 7/27/18......

Actor Alan Alda revealed that he has been diagnosed with Parkinson's disease on July 31 during an appearance on CBS This Morning. However the beloved M*A*S*H star, 82, says he's not angry and considers it a challenge, and that he has acted and given talks since his diagnosis. Alda added that he hopes revealing his diagnosis might be helpful to others with Parkinson's by demostrating that there are still things they can do. Alda said he was diagnosed with the neurodegenerative disorder three and a half years ago. - AP, 7/31/18...... Iconic '70s sitcom producer Norman Lear has announced his Act III production company has signed a two-year first look deal with Sony Pictures TV. The pact includes the option to re-imagine titles from Lear's extensive library including All In The Family, The Jeffersons, Good Times, Maude and Mary Hartman, Mary Hartman, among others. "I couldn't be prouder and more excited about joining Sony Pictures Television, who has the guts to go with a kid," quipped Lear, who celebrated his 96th birthday on July 27. Sony Pictures TV, which owns the Norman Lear library, has been his partner for the past few years and currently produces the reboot of One Day at a Time on Netflix. Executive produced by Lear, the comedy is currently filming its third season. Lear, a Kennedy Center honoree, has won four Emmy Awards and two Peabody Awards. He is also the founder of People for the American Way. - Deadline.com, 7/27/18...... Accomplished TV/film composer Patrick Williams, an Emmy- and Grammy-winning composer who worked on scores for such series as The Mary Tyler Moore Show, The Bob Newhart Show, The Streets of San Francisco, Columbo, Lou Grant and The Days and Nights of Molly Dodd, died on July 25 at age 79. Mr. Williams also received an Oscar nod for his work in the 1979 film Breaking Away, and worked on concerts with such artists as Frank Sinatra, Barbra Streisand, Natalie Cole, Neil Diamond and Gloria Estefan. - Billboard, 7/26/18...... Dan Cleary, a booking agent and personal manager who represented the likes of Nat King Cole, Olivia Newton-John and the Carpenters during his half-century in the music industry, died of natural causes on July 8 in Los Angeles, it was announced on July 24. He was 89. Mr. Cleary also repped Patti Page, Andy Williams, Burt Bacharach and Herb Alpert & the Tijuana Brass, and left his position at a talent agency to become a personal manager for Newton-John, The O'Jays, The Commodores, Ronnie Milsap, John Farrar, Natalie Cole and others. - The Hollywood Reporter, 7/24/18.
Thursday, July 26, 2018
Paul McCartney has announced he'll play an exclusive gig at the Cavern Club, the famous Liverpool venue credited with being the birthplace of the Beatles, on July 26. Sir Paul first hinted about his Cavern Club performance the day before during a Q&A session with Pulp frontman Jarvis Cocker at the Liverpool Institute of Performing Arts. "We have a little secret gig somewhere in Liverpool," he said. He also paid tribute to the other Beatles when asked about "the best musicians he had ever worked with," and named Stevie Wonder as a "musical monster" as one of his favorite non-Beatles musicians. Meanwhile, on July 23 Macca played what was billed as a "secret show" at London's Abbey Road Studios, premiering four new songs from his upcoming Egypt Station album. The 23-song setlist included four new compositions: "Fuh (cq) You," "Who Cares," "Confidante" and "Come On To Me." He first played "Come On to Me" on June 9 at the surprise Liverpool pub gig during the taping of "Carpool Karaoke" with US late night host James Corden. He has since released that song along with "I Don't Know" ahead of the album. On his way to the studio, Paul was filmed walking across the famous crosswalk in front of the studio, recalling the iconic Beatles Abbey Road album cover. - AP, 7/26/18......
Elsewhere on the Fab Four front, Yoko Ono has announced she'll release a new album, a stripped-down effort titled Warzone, on Oct. 19 via Chimera Music, the label run by her son Sean Ono Lennon. Warzone will feature reimagined versions of the artist's past work spanning from 1970 to 2009, with lyrics and messages she finds to be ever relevant -- perhaps even more pertinent -- in 2018. "The world is so messed up. Things are very difficult for everybody. It's a warzone that we are living in..." the 85-year-old Ono said in a statement. The first single, which is also titled "Warzone," has already been released by Ono and includes distorted sounds of machine guns firing and animals crying out. The 13-track Warzone's final song is Yoko covering her late husband John Lennon's anthemic call for universal peace, "Imagine." Leading up to Warzone's October release date, Yoko will release a new song each Tuesday on her website, ImaginePeace.com, and on streaming services. - Billboard, 7/24/18...... In an interview with CNN on July 25, Elton John said the recent interracial Royal Wedding of Britain's Prince Harry and US actress Meghan Markle proves that "the monarchy can evolve with the times." "To have a black gospel choir, a multiracial bride, a black cellist, who was wonderful, a preacher -- it felt like a party, and it felt like progress had been made," the 71-year-old pop icon said. "Thank God, thank God... to be at the first multiracial [royal] wedding in Britain -- amazing," he added. Elton, a longtime friend of the royal family, also said that the two families coming together "shows that institutions like the monarchy can evolve with the times." - Billboard, 7/25/18...... The trailer for the new Joan Jett biopic Bad Reputation, which hits theaters, iTunes, Amazon.com and in-demand on Sept. 28, has just been released. The trailer opens with the scene in which Jett gets her powers thanks to an villain who tries to block her from saving the world with her low-slung guitar heroics. "Tell me I can't do something -- you know I'm gonna be doing it," the RRHOF member says in the clip. Among those interviewed in the trailer -- set to Jett's iconic takes on "I Love Rock 'N' Roll" and "Crimson and Clover" -- are Green Day singer Billie Joe Armstrong, Blondie's Chris Stein, Jett's longtime manager Kenny Laguna, and Iggy Pop. - Billboard, 7/25/18...... Emmylou Harris, Jackson Browne, Graham Nash, Mary Chapin Carpenter, Shawn Colvin and Steve Earle are among the artists who have announced they will participate in an upcoming 5-date tour to benefit migrant and refugee families. Proceeds from "The Lantern Tour: Concerts for Migrant and Refugee Families" which begins at the City Winery in Nashville on Oct. 23, will go to the Women's Refugee Commission in support of families seeking safety at the United States-Mexico border. Other dates include the Warner Theater in Washington, D.C. on Oct. 25; the Scottish Rite Auditorium in Collingswood, New Jersey, on Oct. 26; and Boston's Orpheum Theater on Oct. 27. Founded in 1989, the WRC advocates for the rights of women, children and youth displaced by conflict and crisis. Tickets and more information can be found at TheLanternTour.org. - Billboard, 7/24/18......
Posting on The Who's Facebook page on July 25, Roger Daltrey confirmed details of the long-awaited biography that he first announced back in Oct. 2017. "We're thrilled to reveal the cover of Roger Daltrey's autobiography which will be published on 18 October (23 October in the US)," the post reads. The post reveals the title will be Thanks A Lot Mr. Kibblewhite: My Story, and the cover features a black-and-white photo of a young Daltrey. Daltrey will promote the book's release with a signing at the 2018 London Literature Festival at the Southbank Centre on Oct. 18. According to a statement from the book's initial announcement, it will "focus particularly on how Britain has changed since [Daltrey] was born in 1944" and contain all of his experiences over decades with the Who as well as his solo career. - New Musical Express, 7/25/18...... A Tennessee judge has ruled that three of late country/pop legend Glen Campbell's can contest the validity of two wills that excluded them from any inheritance. Judge David Randy Kennedy, who issued the ruling, says that Travis, Kelli and Wesley Campbell intend to contest the singer's capacity to agree to the 2001 and 2006 wills that omit them. The three contend that their father, who battled Alzheimer's disease and passed away in Aug. 2017 at age 81, was subject to undue influence. A 2006 will was filed by Campbell's widow Kimberly, who was named executor of his estate. That will lists Kimberly and five other children as beneficiaries. - AP, 7/26/18...... The soundtrack LP for the new Mamma Mia! Here We Go Again movie is on track to dance its way to the top 10 of the Billboard Hot 200 album chart, industry forecasters predict. The ABBA-inspired set could earn around 40,000 equivalent album units in the U.S. in the week ending July 26 -- up over 100% as compared to its debut a week earlier, when it entered at No. 20 with 19,000 units earned, according to Nielsen Music. The movie, the sequel to 2008's Mamma Mia, hit theaters on July 20. The original Mamma Mia! soundtrack hit No. 1 on the Billboard 200 on Aug. 23, 2008 and has sold 2.1 million copies to date. Meanwhile, sales of ABBA's own music are up 57% thanks to the excitement generated by the new movie. ABBA's best-of collection, Gold - Greatest Hits, has jumped from No. 141 to No. 86 on the Hot 200 with 8,000 units (up 41%), and 5,000 in album sales (up 50%). In total, ABBA's catalog of albums earned 12,000 equivalent album units in the week ending July 19 -- up 37%, and on-demand digital streams streams (audio and video combined) have climbed 20% to 7.6 million. - Billboard, 7/25/18...... In related news, Mamma Mia! Here We Go Again cast member Cher has revealed the track list for a new album of ABBA covers she has recorded. Cher took to Twitter on July 25 to quip she was "ALMOST FINISHED WITH ALBUM--THINK ITS GOOD,& (as we all know) I'M NOT A BIG CHER FAN." Cher posted the album's 10 tracks will include the hits "Mamma Mia" and "Dancing Queen." While the final song remains a mystery, the album also has some lesser known gems like "Name of the Game." In other Cher news, the diva will be among the recipients of the prestigious Kennedy Center Honors in 2018. This year's Kennedy Center Honors, which will also honor Reba McEntire, composer Philip Glass, jazz sax musician Wayne Shorter, and the "Hamilton" musical creators, will be recorded as a two-hour primetime special and be broadcast on CBS on Dec. 26. Held each year in Washington, D.C., the Kennedy Center Honors recognizes artists who have made extraordinary contributions to culture, and this year marks the first time the organization will honor an entire work along with individuals. - Billboard, 7/25/18...... The Beach Boys will be participating in an upcoming Q&A session on SiriusXM radio's Beach Boys channel on July 30. Founding members Mike Love, Al Jardine and David Marks, along with fellow Beach Boy Bruce Johnston, will participate in the satellite radio service's "Town Hall" series. Oscar-winning director Rob Reiner will moderate the discussion, which will take place at the Capitol Records Tower in Los Angeles. The event will be taped and air on Aug. 10 on SiriusXM's Beach Boys channel. - AP, 7/24/18......

Judy Collins has turned her song "Dreamers," an a cappella paean about the plight of immigrants and asylum seekers in America, into a moving and provocative video. "I think people are yearning to hear something that gives the reality to a situation that is so frightening," Collins says about the clip, which is comprised of still photographs of immigrant children and their parents. "It puts a face on the story which, because of the headlines and the news cycles, becomes kind of lost in this 24-hour stream that we get all the time. We don't see the individual people, and I think this does paint a portrait and makes it more accessible." "Dreamers" is sung from the perspective of an immigrant mother, Maria, fearing for her daughter's deportation, declaring in the chorus that, "This land was made by dreamers, and children of those dreamers/We came here for democracy and hope/Now all we have is hope." Collins says that with one exception, a concert in Atlantic City, it's played to rapt silence from audiences, followed by massive ovations. Along with her own upcoming shows she and former lover Stephen Stills are gearing up for a fall leg together, and Collins predicts they'll tour during 2019 as well. They've recorded a live album from their co-headlining 2018 shows, and Collins says there's a possibility they will go back into the studio for a follow-up to last year's joint project Everybody Knows. "I'm having an awfully good time," Collins says. "The band we have with us is so wonderful, and our crew. There's no reason to stop now." - Billboard, 7/24/18...... Eagles member Joe Walsh performed a surprise jam of his 1973 classic "Rocky Mountain Way" with Foo Fighters during the band's stop at Boston's Fenway Park on July 22. During the show, the Foos pulled out their regular renditions of Queen's "Under Pressure" and the Ramones' "Blitzkrieg Bop." The crowd were then surprised by Walsh taking to the stage to perform "Rocky Mountain Way." Saturday Night Fever star John Travolta also joined the band onstage earlier in their North America tour in support of their 2017 record, Concrete and Gold. - New Musical Express, 7/25/18...... Celebrated blues-rock guitarist and singer-songwriter Joe Bonamassa will return to the legendary Royal Albert Hall in London for three concerts in the spring of 2019. The three concerts, on 4/24, 4/25 and 4/26, will follow his October UK Arena Tour in Plymouth, Nottingham and Bournemouth and feature Bonamassa performing material from his forthcoming studio album Redemption, which is due Sept. 21 Provogue/Mascot in the UK and J&R Adventures in North America. Tickets are currently available through ticketmaster.co.uk. - NoblePR, 7/23/18......
Bryan Ferry has reacted to the sudden death of his ex-wife, the former model and socialite Lucy Birley, who passed away at age 58 on July 23. Posting on Twitter, the former Roxy Music frontman said: "I'm much saddened and shocked by this tragic news of Lucy's death. The family request that our privacy be respected during this difficult time." Birley died while on holiday in Ireland, and the cause is yet to be confirmed. A statement from the family said that she died "surrounded by her beloved dogs, Daisy, Peg and Daphne. Her husband, Robin, and her sons are understandably devastated and request that their privacy be respected during this difficult time." Birley, formerly known as Lucy Helmore, was married to Ferry, 22 years her senior, from 1982 until 2003. The two had four children together, Otis, Isaac, Tara and Merlin. She appeared on the front cover of Roxy Music's classic 1982 album Avalon, and has been credited with helping Ferry to recover from cocaine addiction. - NME, 7/25/18...... It has been revealed that the first ever demo recorded by David Bowie when he was just a teenager has been discovered in an old bread basket. Recorded when he was 16-years-old when Bowie, known then as David Jones and primarily a saxophonist, "I Never Dreamed" was the first time the young artist's voice was recorded with his first band, The Konrads. It was turned down by the label Decca, long before Bowie would find fame as a solo artist. The tape has now resurfaced in an old bread basket and is expected to sell for at least £10,000 at auction. The tape was discovered former Konrads drummer and manager David Hadfield when he was moving home, when he also found booking forms, photographs, promotional sketches, letters and bills relating to the band. "We had decided that we would do a couple of guitar instrumentals and one original song," said Hadfield. "I chose 'I Never Dreamed' as it was the strongest, the other two were a bit weak. I also decided that David was the best person to sing it and give the right interpretation. So this became the very first recording of David Jones singing 55 years ago." Paul Fairweather of the UK's Omega Auctions described the tape as "completely unique and of great historical interest, being the earliest studio recording of a fledgling musician who would go on to super stardom." It will go up for auction through Omega in September. - New Musical Express, 7/23/18.
Saturday, July 21, 2018
The curators of a new Tom Petty career-spanning box set, which include Dana and Adria Petty, Tom's wife and daughter, respectively, and former Petty's Heartbreakers members Mike Campbell and Benmont Tench, are inviting fans to submit their own photos and videos of the band to compose a new music video for a song off the upcoming release. Starting July 20, submissions for the release, called An American Treasure, can include a video moment from a Petty concert, or any creative photograph, can be made at tompetty.com/FanVideo. An American Treasure,, a 60-track release from Reprise Records including a number of unreleased recordings, alternate versions of classic songs, historic live performances and deep tracks, can be preordered here. "(Tom)... accumulated a wealth of unreleased music in his vaults, and we have collectively uncovered one gem after another that will keep us all listening and discovering new facets of Tom's talent for many years to come," Dana and Adria Petty said in a statement. - Billboard, 7/20/18......
'70s singer/songwriter Yusuf Islam, better known by his stage name Cat Stevens, has extended his deal with BMG Music, which was originally inked in 2010. Under this new agreement, Stevens is entrusting the media company with over 50 years of his original songs and recordings, as well as other visual, audio and literary content. In addition to administering rights for Yusuf/Steven's entire music publishing catalog, BMG will also be responsible for releasing celebrated titles from his collection dating back to 1976. Moving forward, BMG will be collaborating with the artist's own Cat-O-Log Records company to honor his existing body of work while also striving to reach new audiences. "We are happy to continue our relationship with the BMG family," Stevens said in a statement. "I feel very at home and lots of new creative ventures will soon come to light through the ethical vision we share." According to a press release, the first of many anticipated reissues and new releases will become available in 2019. Stevens celebrates his milestone 70th birthday on July 21. - Billboard, 7/19/18...... Former Styx member Dennis DeYoung, who parted ways with Styx acrimoniously in 1999, says he's happy to hear the band has decided to play "Mr. Roboto" during their current summer tour, but adds he feels the decision to play the song was driven by tour promoters after "hey had gotten so many complaints from the fans that the guys weren't playing the hits." Styx's recent return to "Mr. Roboto" has made news because band members James "J.Y." Young and Tommy Shaw have long been critical of the song and of the accompanying Kilroy Was Here concept album, which they blame for "killing the golden (Styx) goose." DeYoung, who spearheaded the Kilroy project, disagrees that the album was harmful to the band's career, noting it was an "experiment" that still went platinum and launched two Billboard Hot 100 Top 10 singles, "Mr. Roboto" and "Don't Let It End." In his lenghty social media post, DeYoung says it was actually Tommy Shaw's decision to depart for a solo career in 1984 that really brought that phase of Styx's career to a close. "It really did catch us off guard and stunned the other four guys in the band," says DeYoung, who says he fought against a move to immediately replace Shaw and continue on, including a planned stadium tour for 1984. "That's what really killed the momentum or the golden goose in my opinion. At that very moment MTV was just beginning to take a foothold in this country then and the band Styx missed that whole first weave of the video revolution that was taking place." - Billboard, 7/20/18...... ZZ Top frontman Billy Gibbons announced on July 21 that he'll release a new solo album, The Big Bad Blues, this fall. The album will feature a collection of Gibbons' original songs as well as covers of some classic blues covers including Muddy Waters' "Rollin' and Tumblin" and "Standing Around Crying" and Bo Diddley's "Crackin' Up." "I've loved blues right from the beginning and it's never let up," says Gibbons, who adds "there's something very primordial within the art form... nobody gets away from the infectious allure of those straight-ahead licks!" The 11-track The Big Bad Blues is due Sept. 21, and Gibbons will be announcing dates for a solo tour behind the new album soon. Formed in 1969, ZZ Top remain one of the world's longest running rock bands that is still composed of its original members. - New Musical Express, 7/21/18......

Cher, who is starring in the new ABBA-inspired movie sequel Mamma Mia! Here We Go Again, revealed on the Today show on July 16 that she has recorded an entire album of ABBA covers. Cher covers Abba's "Fernando" in the movie, and she says there's way more where that came from. "After I did 'Fernando,' I thought it would really be fun to do an album of ABBA songs, so I did!," she told Today host Kathy Lee Gifford. "It's not what you think of when you think ABBA, 'cause I did it in a different way," she added. Though Cher recently hinted that she has a new album coming out in September, it is unclear whether she was referring to the ABBA covers album or a new collection of songs. Her last album of new music was 2013's Closer to the Truth, which spawned a No. 1 single on the Billboard Dance Club Songs chart, "Woman's World." Cher, who attended the premiere of Mamma Mia! 2 with its other stars at the Eventim Apollo, Hammersmith in London on July 16, recalled her first interaction with gay people in a press conference ahead of the premiere. "I came home from school and there were these two guys in our living room," Cher said. "They were talking to my mom and her best friend, and they were so happy and excited about everything they were talking about, so animated. I thought, 'These guys are much more fun than the regular men that come over to visit. And I didn't know that they were gay, but I just thought 'These guys are great,' and it all started from then." - Billboard, 7/19/18...... In related news, ABBA's Bjorn Ulvaeus has revealed details about two brand-new ABBA tracks at the Mamma Mia! 2 premiere. "One of them is a pop tune, very danceable," while "the other is more timeless, more reflective, that is all I will say. It is Nordic sad, but happy at the same time," Ulvaeus said. The two new tracks will be the Swedish quartet's first new material in over 35 years. ABBA previously revealed the name of one of the songs, "I Still Have Faith In You," which will be featured in an NBC/BBC special that is slated to air in December. - Billboard, - 7/17/18...... Willie Nelson announced on July 17 that his upcoming album, My Way, will be a Frank Sinatra tribute and be released Sept. 14 via Legacy records. Nelson will put his unique spin on such Sinatra classics as the title track, "Fly Me To the Moon," "It Was a Very Good Year," "Night and Day," and "Young at Heart." The two music icons were friends during Sinatra's lifetime, and in the 1980s Sinatra opened for Willie and the two of them appeared together in a public service announcement for NASA. The 11-track My Way will be available on CD, vinyl LP, and digital formats as well as part of exclusive merch bundles on Willie's web store. - Billboard, 7/19/18...... Welsh crooner Tom Jones was forced to cancel a concert at Stansted Park Concert near the city of Chichester, West Sussex, England, on July 18 due to illness. "Unfortunately, Sir Tom is unwell and has been advised by doctors not to perform," ticket company Cuffe and Taylor wrote in the statement, tweeted by Jones. Not surprisingly, Jones' fans were disappointed, but have been responding with good wishes for the legendary singer's health. - Billboard, 7/18/18......

Phil Collins has just announced details of a huge, 59-track box set titled Plays Well With Others that will feature material from Paul McCartney, Joe Cocker, George Harrison and more. The release, due Sept. 28 from Rhino Records, is described as a "career-spanning" project. The title was inspired by a T-shirt featuring the phrase which was gifted to Collins by Genesis' touring drummer Chester Thompson and reflects Collins' willingness to play drums at seemingly any recording session. "I've done what I wanted for most of it, and got paid well for doing something I'd have done for nothing: playing the drums," Collins said in a statement. "During that time I've played with most of my heroes, most have become close friends. Over these four CDs you'll find a mere smattering of those moments." - NME, 7/19/18...... Paul McCartney announced on Twitter on July 20 that he will be doing a Facebook Live Q & A session for students at the Liverpool Institute For Performing Arts on July 25. Fans from around the world can also submit questions in advance and a select few will be chosen to be answered as part of the hour-long event which will see him talk about his career and his forthcoming new album Egypt Station. The LIPA was co-founded by the former Beatle in 1996, and he remains the lead patron. Paul has also announced he is planning a "secret" gig in London in the fourth week of July. Macca asked his 3.8 million followers to record a short video explaining why they are worthy of a place at the show. A date and venue for the show has yet to be announced. Meanwhile, some McCartney fans in the UK are expressing their anger after tickets for his upcoming UK tour seemingly sold out within seconds. Sir Paul is set to play three dates in Liverpool, Glasgow and London this December in support of Egypt Station, but as soon as tickets went on sale, fans claimed that they were completely unable to secure tickets, and none were unavailable as soon as they accessed the purchase page. Others noted that tickets immediately appeared on secondary resale sites, where they were being retailed at hugely inflated prices. "Absolutely disgusting. @PaulMcCartney tickets seemingly "sold out" at 10:01, loads on Viagogo by 10:02 though and look how many are there by 10:28," according to a tweet from one fan. - New Musical Express, 7/20/18...... In other Beatles-related news, two new children's books are being adapted from Fab Four songs. Simon & Schuster Children's Publishing announced on July 19 that the series will begin with All You Need Is Love, featuring illustrations by Marc Rosenthal, to be released in January. The second book will be announced at a future date. - AP, 7/20/18...... Rod Stewart has announced more details about his forthcoming 30th studio album, Blood Red Roses. The 13-track collection will feature three bonus covers for the album's 16-track deluxe edition, which are "Who Designed The Snowflake," "It Was A Very Good Year" and "I Don't Want To Get Married." The album can be pre-ordered now and comes with an automatic download of the album's lead single "Didn't I." Blood Red Roses, due Sept. 28 via Republic Records, comes nearly 50 years to the date when Stewart signed his very first solo recording contract, and is Stewart's first LP in three years. - Billboard, 7/19/18...... Parlophone Records has announced it will release the fourth in its series of David Bowie box sets. Loving the Alien (1983-1988), an 11-CD/15-LP collection, is due Oct. 21. It will feature eight albums from the late rock legend's most commercially successful period, including remastered versions of Let's Dance, Tonight and Never Let Me Down,as well as a previously unreleased 2-LP Serious Moonlight (Live '83) live album. The CD and vinyl collections will come with 84- (vinyl) or 128-page (CD) hardcover books with rare and previously unseen photos and reprints of press reviews and notes from a number of producers, including Nile Rodgers and Hugh Padgham, among others. The set comes after the release of three previous ones: 2015's Five Years (1969-1973), 2016's Who Can I Be Now? (1974-1976) and 2017's A New Career in a New Town (1977-1982). - Billboard, 7/19/18...... Billy Joel fans attending the Piano Man's 100th show at New York's Madison Square Garden on July 18 were treated to a special guest -- Bruce Springsteen jamming with Joel on "Born to Run" and "Tenth Avenue Freeze-Out." Joel told the energetic crowd he had a guest coming onstage who has won a Grammy, Oscar and Tony. Springsteen emerged, surprising the feverish and fanatic audience, who loudly cheered "BRUCE." "Congratulations Billy on your 100th show," Springsteen yelled. "Ready, Billy?" he asked, as Joel began to play while sitting at the piano. Springsteen encouraged the crowd to cheer louder and then sang "Tenth Avenue Freeze-Out." He jumped onto Joel's piano -- making it on his second try -- and sat on it while Joel played and the piano slowly spun. Springsteen then rocked his guitar for "Born to Run." The two rock stars hugged after their duets, and The Boss kissed Joel on his head as he walked offstage. - AP, 7/19/18...... Speaking of Bruce Springsteen, it was announced on July 18 that his hit Broadway show "Springsteen on Broadway" will be coming to Netflix later in 2018. "We are thrilled to bring Bruce Springsteen -- a master storyteller, humanitarian and voice of the everyman -- to Netflix in this historic one man show... This groundbreaking experience defies the boundaries of theater," Netflix exec Ted Sarandos said in a statement. The program will launch globally on Dec. 15, the final night of Springsteen's sold out 236-show run on Broadway. - Billboard, 7/18/18......
Veteran British pop star Sir Cliff Richard has won his high-profile legal fight against the BBC over its coverage of a 2014 police raid on his home. The 77-year-old Richard, who was knighted in 1995 and is one of Britain's biggest-selling recording artists, had sued the broadcaster for "invasion of privacy" after it reported he was being investigated over historic child sex assault claims. Richard was never arrested or charged with any offence. Ruling in his favour, High Court judge Mr Justice Mann said that the BBC -- which had received an advance police tip-off about the raids and flew a helicopter over the singer's home to film them taking place -- had infringed Sir Cliff's privacy rights in a "serious" and "somewhat sensationalist" way. He awarded Richard an initial £210,000 ($270,000) in damages, a sum that includes £20,000 in aggravated damages after the BBC submitted its coverage of the story for a 'scoop of the year' award. The BBC has defended its actions as being in the "public interest" and said it is considering an appeal. Richard was in attendance as the verdict was read, and is reported to have cried with relief when the ruling was announced. Speaking outside the court, the "Devil Woman" singer said it was "going to take a little while for me to get over the whole emotional factor. I hope you'll forgive me." A spokesman for the BBC cautioned that the judgement "represents a dramatic shift against press freedom." - Billboard, 7/18/18...... Former Scorpions guitarist Uli Jon Roth will mount a UK tour beginning at the Corporation in Sheffield on Nov. 29, followed by University of London Union on Nov. 30, Coventry's Kasbah on Dec. 1, Manchester's Academy 3 on Dec. 2, Glasgow's Oran Mor on Dec. 3, and Milton Keynes' The Stables on Dec. 5. Roth is fresh off his G3 European and UK tour with Joe Satriani and John Petrucci. Roth played his first ever show in December 1968 -- at the age of 13 -- and to celebrate his upcoming 50th Stage Anniversary, he will play the six very special UK concerts. - Noble PR, 7/17/18...... Artworks owned by late actor/comedian Robin Williams and memorabilia from his career including autographed scripts, awards and props will be auctioned in the fall, auction house Southeby's announced on July 20. The sale will include street art by Banksy and Shepard Fairey, furniture and decorative art and more than 40 watches from Williams' personal collection. The items are now in the possession of Willams' wife, Marsha, and will be auctioned in New York on Oct. 4. A portion of the proceeds will benefit organizations including the Juilliard School, the Wounded Warrior Project and the Christopher and Dana Reeve Foundation. Williams, star of movies including Mrs. Doubtfire and Good Will Hunting as well as his breakthrough TV series, Mork & Mindy, died by suicide in 2014. - AP, 7/20/18...... Michael Jackson's daughter Paris Jackson is the star of Los Angeles fashion brand RE/DONE's new shoe collaboration with G.H. Bass & Co.'s iconic Weejuns penny loafers, and the 20-year-old model is showing some skin for its latest campaign. The campaign, shot by German photographer Juergen Teller, features a certain picture in which the only thing covering Jackson's upper body is a single shoe. In an older post from 2017, the Paris defended her love of nudity saying, "The human body is a beautiful thing and no matter what 'flaws' you have, whether it be scars, or extra weight, stretch marks, freckles, whatever, it is beautiful." - Billboard, 7/19/18...... Appearing on the TV show Watch What Happens Live with Andy Cohen on July 17, Steven Tyler's daughter Liv Tyler said she finds it "a bit weird" when her dad wears thong underwear. Liv explained that Steven, 70, and her mother Bebe Buell both have a tendency to make "cringy" statements, but it is her father's choice of underwear that really takes the cake. "He wears a thong, sometimes that's a bit weird," she said, recalling a recent time in which he flashed his racy thong in front of a car full of people. "I was in the car with five friends and in came my dad's ass first, so he took his trousers off, sat on a towel. Someone pulled them off -- they were wet or something -- and there was maybe a leopard thong involved. And then he started eating a sandwich, wrapped in a towel," the 41-year-old actress added. - WENN.com, 7/18/18......
Former The Dukes of Hazzard star John Schneider says he's prepared to face a long stretch behind bars after revealing he can't meet the payments he has been ordered to hand over to his ex-wife. In a letter sent to judge Mark Epstein, the actor admits he cannot make the court-ordered handouts that will keep him out of jail, so he's ready to do some serious time. Schneider has been told he must file his tax returns for 2014 to 2016 and pay his ex half of all his income by the end of 2018, but he insists he's financially strapped and rather than waste the court's time, he'd prefer do serve the 120 days in jail currently hanging over him. Schneider walked free from jail after spending five hours behind bars for failing to pay spousal support to his ex, Elvira, in June. He was released due to jail overcrowding. He was incarcerated for failure to pay more than $150,000 in support payments to Elvira, who asked the judge overseeing their bitter stand-off to consider putting Schneider behind bars back in February. Schneider was given a month to get his finances in order and told to transfer the deeds of his home in Apple Valley, Calif., to his estranged wife to satisfy the delinquency. He has also been ordered to complete 240 hours of community service. - WENN.com, 7/20/18...... The Studio City, Calif., home featured in the opening and closing scenes of The Brady Bunch is currently for sale for $1.85 million. Records show George and Violet McCallister bought the 2,477-square-foot two-bedroom, three-bathroom split-level home in the Studio City neighborhood of Los Angeles in 1973 for $61,000. Real estate agent Ernie Carswell tells the Los Angeles Times the house has been updated and upgraded, but the interior layout does not resemble what was featured on the show, which ran from 1969 to 1974. Interior scenes were shot in a studio. Carswell says a rock-wall fireplace, wood-paneled walls and floral wallpaper are vintage touches of what homes looked like in the 1970s. The agent says the home attracts 30 to 50 visitors a day. "I have several buyers already interested," real estate agent Jodie LeVitus Francisco said. "They're developers for the lot size. They might tear down, but the listing agent said he family was hoping to get someone to preserve the house, and at $1.85 (million), I don't know if a developer would pay that much." The McCallisters have both passed away, and their children are selling the property. - AP, 7/19/18.
Monday, July 16, 2018
A Mississippi State University biology professor has concluded that, at least to ladybugs, rock and roll is indeed "noise pollution," contrary to the classic AC/DC track "Rock and Roll Ain't Noise Pollution" from their 1980 album Back In Black. Biology Professor Brandon Barton told a Starkville, Miss., newspaper that he decided to test an alternative hypothesis that rock and roll is noise pollution as he was listening AC/DC's song one day. Barton and some students put ladybugs into soybeans infested with aphids, a common pest of the staple crop. The team then bathed the environment in various sounds, including Back in Black's title track, other classic rock, an outlaw country album, a folk album, city sounds and aircraft noise. "We immediately discovered that after about a day or a half day, 15 hours or so, the ones who had been exposed to the hard rock music, AC/DC, or even the city sounds, those loud kind of harsh sounds really reduced the number of aphids they consumed by a lot," Barton said. Barton says the soybeans and the aphids seemed unaffected however. "The plants didn't care and the aphids didn't care about music," he said. - AP, 7/16/18......
A new David Bowie documentary titled David Bowie: The First Five Years is reportedly in the works, the Bowie fansite David Bowie News reported on July 15. It will act as the prequel to David Bowie: Five Years and David Bowie: The Last Five Years, which previously aired on the BBC, and air sometime in 2019. In other Bowie-related news, The Muppets covered the late rock legend during their show at London's The O2 on July 14. The beloved troupe marked their final show at the venue with a cover of Bowie's 1972 track "Suffragette City," and also covered Queen's "Bohemian Rhapsody." They also gave a shout-out to England's World Cup performance. - New Musical Express, 7/15/18...... Sony/ATV Music Publishing announced on July 13 that it will become a co-producer and investor of the new Elvis Presley stage musical, "Heartbreak Hotel." The musical will be a prequel to the Tony-award winning "Million Dollar Quartet," which featured early recordings by Presley, Jerry Lewis, Carl Perkins and Johnny Cash at Sam Phillips's Sun Studios in Memphis. Sony/ATV has also agreed to license to Heartbreak Hotel more than a dozen songs recorded by Presley, including his first No. 1, "Heartbreak Hotel," as well as "Jailhouse Rock," "Mystery Train," Lawdy Miss Clawdy" and "Rip It Up." The Floyd Mutrux-written and directed musical recently had a record-breaking world premiere at the Ogunquit Playhouse, and will next be presented in Chicago. - Billboard, 7/13/18...... In related news, the soundtrack of the new ABBA-based musical movie Mamma Mia! Here We Go Again was released on July 14, six days before the movie hits theaters. The soundtrack features 18 ABBA songs that were produced and arranged by ABBA's Benny Andersson and performed by the film's all-star cast, which includes returning cast members Meryl Streep, Amanda Seyfried, Pierce Brosnan and Colin Firth with Mamma Mia newcomers Cher and Andy Garcia, who team up on the track "Fernando." - Billboard, 7/13/18...... Bruce Springsteen treated fans to an unexpected encore for the first time on July 11 during the 155th performance of his Broadway show "Springsteen on Broadway." Rarely ever straying from the setlist, and never before having played past his closing song "Born To Run," the Boss treated lucky fans to an encore performance of "This Hard Land." - Billboard, 7/12/18...... Longtime pals Sir Elton John and actor Neil Patrick Harris shared a few adorable snapshots from their joint family vacation together in Saint-Tropez on Instagram on July 11. "Summer magic," Elton captioned an Instagram pic of the stars and their families enjoying their time at the French Riviera resort. Elton and his husband David Furnish were depicted with their arms wrapped around their adorable sons who smiled ear to ear, while Harris and husband David Burtka looked delighted to be joining the couple with their son and daughter, happily smiling as well. - Billboard, 7/11/18......
Mick Jagger, who unexpectedly released a pair of solo songs in 2017 including "England Lost" which starts with the tale of someone ostensibly going to watch England play a soccer match and finishes with some political commentary about Britain's exit from the European Union, reinforced the idea that he is something of a jinx at World Cup soccer stadiums as he was in attendance in Moscow on July 11 when England lost to Croatia in a semi-final match. Jagger arrived in Russia for the World Cup after he and his Rolling Stones bandmates completed a short European tour in Warsaw on July 8. He attended the July 10 match between France and Belgium in St. Petersburg, and then travelled to Moscow with his sons Lucas and James to see his home national team play -- and lose to -- Croatia. Jagger has also been cited as a harbinger of bad luck in soccer games featuring Brazil, Portugal and Italy. - AP, 7/11/18...... John Travolta joined the Foo Fighters onstage on July 14 for the second time this year for a cover of his Grease classic "You're The One That I Want." In April, Travolta joined the Foo Fighters to jam on the same song during a Jacksonville, Fla., concert. This time, the legendary actor showed off those classic dance moves that he (more or less) still has. - NME, 7/15/18...... The Beatles' "We Can Work It Out" was played as U.S. Pres. Donald Trump arrived in London on June 12 for a meeting with U.K. Prime Minister Theresa May and Queen Elizabeth II. "President Trump is in London," CNN reporter Kaitlan Collins posted on Twitter. "When he arrived at the Winfield House, the U.S. ambassador's residence, there was a song playing in the background. Which one? 'We Can Work It Out' by The Beatles." The president's trip prompted several protests in London, and there was little indication he was sincere in "working it out" with the British head of state, saying that he thought former London mayor Boris Johnson "would be a good Prime Minister" in May's presence. - Billboard, 7/12/18...... In other Beatles-related news, an excerpt from an upcoming book by author Kenneth Womack about Beatles producer George Martin reveals that George Harrison thought that "Hey Jude" was too long and wanted his lead guitar to echo Paul McCartney's lyrics in a call-and-response style, but McCartney snubbed that idea. "...I couldn't understand what he was on about by just going round and round the same thing. And of course, it does become hypnotic," George is quoted as saying. Harrison also observed that "for the last couple of albums, the freedom to be able to play as a musician was being curtailed, mainly by Paul. Paul had fixed an idea in his brain as to how to record one of his songs. He wasn't open to anybody else's suggestions." Womack's book, a sequel to his first George Martin book, is titled, Sound Pictures: The Life of Beatles Producer George Martin -- The Later Years, 1966 - 2016, will be released on Sept. 4. - New Musical Express, 7/13/18...... Influential '70s German experimental rock pioneers Faust kicked off their U.S. "Vagabondages Tour" on July 11 in Chicago, and Faust's Jean-Herve Peron say that fans are "much more enthusiastic" in the U.S. than in Europe. Peron adds that Faust's shows will still be provocative, but without some of the shock value that's been the band's stock in trade over the years. He said that it was never Faust's intention to scare people, but that "we were trying to bring out audience out of balance and hoping that in that state they would be more receptive to the music." "It was more of a psychological thing," Peron says. "But we don't do this anymore. We don't use those very direct, extremely powerful explosions, fire, things like that. We're not smashing TVs or welding on stage or things like that. We try other methods now." Faust will play 15 dates while in North America, behind their latest album, 2017's Fresh Air. - Billboard, 7/12/18......

Paul Simon announced on July 12 that he'll release a new album called In the Blue Light that will see him offering a fresh perspective on 10 of his favorite solo songs, including "One Man's Ceiling Is Another Man's Floor" and "Ren and Georgette Magritte With Their Dog After the War." "I hope the listener will find these new versions of old songs refreshed, like a new coat of paint on the walls of an old family home," Simon said in a statement. In the Blue Light will be Simon's 14th studio album, and is due on Sept. 7. Simon added that a wide cast of musicians will be contributing to the project. "Happily, this opportunity also gave me the gift of playing with an extraordinary group of musicians, most of whom I hadn't recorded with before," he said. The new LP will coincide with Simon's final leg of his "Homeward Bound - The Farewell Tour" in September, including four performances in the New York City area and culminating with the Final Performance on Sept. 22 in Flushing Meadows Corona Park. Simon recently played a farewell show in the U.K. as part of the British Summer Time Festival. - New Musical Express, 7/12/18...... Heritage Auctions announced on July 11 that it will be auctioning off 27 items personally owned by Prince in Dallas on July 21. Items include everything from a personally owned and worn blue silk suit to a Jehovah's Witness Bible, and come with a certificate of authentication. Also included in the auction are various documents, such as unused bank checks and a note to a lawyer -- with opening bid prices at $500 and $750, respectively. The Prince Estate issued a statement saying it is not associated with the auction and says it "has requested the return of any items belonging to the Estate." - Billboard, 7/11/18...... In a new interview with Sirius XM radio, the Kinks frontman Ray Davies gave an update on a potential Kinks reunion, which he first hinted at in June. "I've got all these great songs -- I think they're great -- that need to be aired," Davies told hosts Mark Goodman and Alan Light. "There's something about the chemistry of the Kinks -- if I can get them on the right day, we can produce it. It will be down to the music -- if we can make four or five tracks that we really feel are energized and in keeping with what we can do, I'll consider it." "Individually they're both up for it," Davies added, referring to his brother Dave Davies and Mick Avory. "There's a whole reservoir of songs we half-did in the '70s and '80s, so there's material there -- we wouldn't just go out and play the hits. If I can get Dave and Mick in the same room -- I've spoken with them independently and they're both on board spiritually, but whether they can handle it, I don't know," he said. The band's last album was 1994's To The Bone and the Davies brothers haven't performed together since 1996. - New Musical Express, 7/13/18......

Lou Reed's solo years following the initial end of his tenure in the Velvet Underground will be the subject of a new book titled My Week Beats Your Year: Encounters With Lou Reed. Edited by Pat Thomas and compiled by Michael Heath, the book will be published in August and feature over 30 archive interviews with Reed, who passed away in October 2013 at the age of 71. - NME, 7/12/18...... Michael Jackson's daughter Paris Jackson revealed that she's bisexual during an impromptu Q&A on Instagram on July 14. "Are you bi?" asked one of Paris' 3.2 million Instagram followers when she told them they could ask her anything. Paris replied: "that's what you guys call it so i (sic) guess but who needs labels." Rumours of bisexuality first surrounded Jackson after she was spotted getting cosy with British model Cara Delevingne at a restaurant in West Hollywood in March. However, sources close to the pair told People that the girls were just having fun and have a "flirty friendship." - WENN.com, 7/15/18...... Nancy Sinatra Sr., the childhood sweetheart of Frank Sinatra who became the first of his four wives and the mother of his three children, including pop singer Nancy Sinatra, died on July 13 at the age of 101. Nancy Sr., whose maiden name was Nancy Barbato, and Frank began dating as teenagers and were married on Feb. 4, 1939, just as Frank's singing career was about to take off. During the marriage's early years, the Sinatras lived in a modest apartment in Jersey City, where their two eldest children were born. For a time she was employed as a secretary while her husband worked as a singing waiter. "My mother passed away peacefully tonight at the age of 101," Nancy Jr. posted on Twitter. "She was a blessing and the light of my life. Godspeed, Momma. Thank you for everything." - cbsnews.com, 7/14/18.
Wednesday, July 11, 2018
A 4-disc boxed set of unreleased Tom Petty music entitled American Treasure will be released on Sept. 28, it was announced on July 10 on the Petty Sirius XM channel. The 60-song set, compiled by Petty's wife Dana, daughter Adria, studio collaborator and Petty's Heartbreakers members Mike Campbell and Benmont Tench, will include unreleased live and studio tracks and alternate versions. Before then, two new Petty releases, Live: New York 1983 with Stevie Nicks and On the Box, a collection of his TV appearances from 1977 through 1994, will hit stores in August. Meanwhile, a 1965 Gibson SG electric guitar owned by Petty that the late rocker played during his 1986 tour with Bob Dylan is being auctioned to benefit homeless and animal rescue charities. Heritage Auctions says the guitar will be auctioned on July 21, along with one of Petty's top hats. The items are owned by Norm Harris, a rare guitar shop owner who says he sold Petty the Gibson SG, then Petty traded it to him in exchange for another rare instrument. Petty died on October 2, 2017 after he accidentally overdosed on a variety of medications. - Billboard/AP, 7/10/18......
Elvis Costello has revealed that he is battling a "very aggressive" form of cancer and has cancelled his European tour. The 63-year-old London-born musician, whose real name is Declan Patrick MacManus, has been advised to rest by his doctor following surgery for cancer. Costello, whose pseudonym comes from a mixture of Elvis Presley and his musician father's stage name, was due to perform gigs in Manchester, Pula, Croatia, Graz and Vienna in Austria, Tysnes in Norway and Rattvik, Sweden. He had previously cancelled dates in Southend and Plymouth in June and at the time said it was due to "medical reasons." - The Daily Mail UK, 7/6/18...... Tom Osmond, the 70-year-old older brother of Donny and Marie Osmond, is reportedly on life support after undergoing quadruple bi-pass heart surgery. "He's on life support right now & fighting to hang on... We don't know what the future holds, but it's in the Lord's hands," Donny posted on Twitter on July 10. "Our entire family would appreciate your thoughts & prayers on behalf of my sweet brother." Tom, who was born with a severe hearing impairment, is the second oldest of the nine Osmond family brothers and sisters and performed occasionally with the famous family band on their 1970s and 80s TV specials." My brother Tom is a great example of our Savior's love," Marie Osmond posted on July 8. "He has a broken -- and contrite spirit!... see why he needs prayers today. I love you my sweet Brother." - Billboard, 7/10/18...... The childhood home of Bruce Springsteen at 39 Institute Street in Freehold, N.J., has been sold for $255,000 after originally being listed for $269,900 in November 2017. The Springsteens lived on the left side of the two-family home, according to the Asbury Park Press. In other Springsteen news, the Boss officially released his legendary 1978 Roxy concert through his ongoing archival live series on live.brucespringsteen.net on July 7, the day before its 40th anniversary. Clocking in at four hours, the entire set -- newly mixed and remastered -- was recorded at the West Hollywood venue and broadcast live on KMET-FM Los Angeles. Its songs have been widely circulated between fans for years, and seven performances from the show were previously released on Springsteen's Live 1975-1985 collection. - AP/Billboard, 7/9/18...... Michael Jackson has posthumously earned his 30th Billboard Hot 100 Top 10 hit as a featured artist on Drake's "Don't Matter to Me." The song is featured on Drake's new album Scorpion, which has debuted at No. 1 on the Hot 200 album chart. "Don't Matter to Me" becomes Jackson's 30th solo Hot 100 Top 10, making him one of just five artists to reach the milestone in the chart's 59-year history, along with Drake, Madonna, the Beatles and Rhianna. "Matter" is also Jackson's fourth posthumous Hot 100 entry, and his first Hot 100 hit (among 51 total) on which he is billed as a featured artist. - Billboard, - Billboard, 7/9/18...... Elvis Presley's Rolls Royce, the suits the Beatles wore on their first tour of America, Bruce Springsteen's sleeveless faded denim jacket and colorful headband, and Michael Jackson's famous glove are among the items of music memorabilia on display at Atlantic City's new Hard Rock casino. The Hard Rock Atlantic City opened June 28 in what used to be the Trump Taj Mahal, the casino opened in 1990 by Donald Trump. Also on display are outfits worn by such divas as Lady Gaga, Cher, Barbra Streisand, Whitney Houston and Mariah Carey, and shoes from Elton John, Buddy Holly and Gene Simmons. An upstairs room is devoted to New Jersey artists including Springsteen, Bon Jovi and Debbie Harry of Blondie, as well as Frank Sinatra, Whitney Houston and the famous Stone Pony rock club. - AP, 7/7/18......
Ringo Starr celebrated his 78th birthday on July 7 in Nice, France, where he and his All-Starr Band were currently on tour. Sir Ringo and his wife, Lady Barbara Starkey, joined with fans to say "Peace & Love" at noon around the world, according to his representative. Also on hand were his brother-in-law Joe Walsh and his wife Marjorie, who is Barbara's sister, plus All-Starr Band members Graham Gouldman, Colin Hay, Steve Lukather, Gregg Bissonette and Warren Ham, who performed two of the Beatles drummer's hits for him in tribute. Ringo's annual Peace & Love celebrations began in Chicago in 2008 and have since included events in New York, Hamburg, Germany, Nashville and Los Angeles. After playing two dates in Italy on July 9 and 11, Ringo and his band will travel to the US for a stateside tour beginning on Sept. 1 at the Hard Rock Cafe in Tulsa, Okla. Meanwhile, Ringo's former bandmate Paul McCartney recently confirmed in an interview that The Beatles will be doing some celebrating of their own this year with a deluxe re-release of The Beatles (The White Album) for the album's 50th anniversary. There's been no official announcement yet of when it will be released or what it will contain. - Billboard, 7/9/18...... Elsewhere on the Fab Four front, beginning on July 9 Beatles fans will be able to see theater screenings of the best-looking version of the 1968 animated classic Yellow Submarine they've ever seen. Triage Motion Picture Services has re-scanned the film to the 4k resolution used on the Blu-ray and DVD release in 2012, as well as the theatrical cut that has just debuted. "The restoration that I did is state-of-the-art, the best that it can be," says Triage's Paul Rutan Jr. Although most of the work was used for the release of the Blu-ray and DVD, there have been other improvements that theater viewers will notice, too. "The changes that were made were made basically was replacing scenes that had been shortened, correcting sequences that had been changed for the United States market, and also inserting the 'Hey Bulldog' sequence (which was not seen in the version of the film originally shown in the U.S.)," Rutan notes. "And Apple did a new 5.1 stereo track." "The film is as fresh, clever and exciting 50 years on as it was in 1968. It's all in the mind, you know," says Beatles historian and author Bruce Spizer. Spizer will be introducing the film at several screenings July 13 through 15 at the Prytania Theatre in New Orleans. - Billboard, 7/9/18...... In more Beatles-related news, George Harrison's first wife Pattie Boyd has been interviewed by pop queen Taylor Swift about being married to Harrison during the height of Beatlemania for a new feature in Harper's Bazarre magazine. Swift asked Boyd what living inside Beatlemania was actually like to which Boyd replied, "absolutely terrifying." "I got to see the Beatles play at a theater in London, and George told me that I should leave with my friends before the last number," she told Swift. "So before the last song, we got up from our seats and walked toward the nearest exit door, and there were these girls behind me. They followed us out, and they were kicking me and pulling my hair and pushing us all the way down this long passageway." Boyd also said she was "heartbroken" when John Lennon couldn't attend her marriage to second husband Eric Clapton, which was attended by George, his wife Olivia, Paul McCartney and Ringo Starr. "John couldn't go. He said later that he would have loved to come. That night there was a huge jam session, and had he been there it would have been the last time the Beatles played together. Can you imagine? I was heartbroken." - New Musical Express, 7/10/18......
'70s rocker Elvin Bishop will release the second LP from his current band Big Fun Trio, called Something Smells Funky 'Round Here, on July 13. Bishop says he formed BFT during 2015 with guitarist/pianist Bob Welsh and percussionist Willy Jordan. "With the trio you've got to be there all the time. There's no place to hide. You've got to be kicking something in there. It keeps you interested." Something Smells Funky 'Round Here features covers of Jackie Wilson's "(Your Love Keeps Lifting Me) Higher and Higher" and Ann Peebles' "I Can't Stand the Rain" -- alongside six band originals. Although Bishop says he's "not really a political guy," he says the title track is "my little two cents' worth on the situation that's happening now... I think Trump's kind of a mean-spirited guy and he's making it hard for people to be decent to one another." Bishop's BFT are currently on the road and will be touring extensively in 2018 in support of the new album. - Billboard, 7/10/18...... Backed by his longtime band Utopia, Todd Rundgren appeared on ABC's Jimmy Kimmel Live! on July 9 to perform his 1982 hit single "One World" ahead of his North American "Unpredictable Tour." The 70-year-old rock virtuoso gave a nostalgic performance of "One World" with his signature pop bounce and urgent vocals that brought to mind late rock icon Warren Zevon. Rundgren says he decided to reform Utopia after a 25-year hiatus for a summer tour dedicated to their catalog of hits, which include "Love in Action," "Set Me Free" and "Feet Don't Fail Me Now," as well as their more prog-rock leaning tunes. - Billboard, 7/10/18...... Gene Simmons of Kiss has settled a lawsuit alleging sexual battery, gender violence, battery and assault against a female radio and television broadcaster, according to court documents filed in Los Angeles County on July 2. Simmons and the plaintiff, identified as "Jane Doe," announced to Los Angeles County Supreme Court Judge Daniel S. Murphy that their case had been settled. The terms of the settlement are unclear. Simmons was originally sued in December for allegedly groping the plaintiff and making "unwanted, unwarranted sexual advances" during a Nov. 1 interview with Simmons and his Kiss bandmate Paul Stanley at their Rock & Brews restaurant at San Manuel Casino in Highland, Calif. According to the lawsuit, Simmons repeatedly grabbed the plaintiff's hand and "forcefully placed it on his knee and held it on his knee." It also alleged the rocker "forcibly flicked/struck" the plaintiff's throat, later providing an "incoherent explanation" for his behavior. The suit also said that while posing for a promotional photograph together after the interview, Simmons "reached toward Plaintiff Doe's buttocks and touched it." The parties will need to submit an official request for dismissal to end the lawsuit. - Billboard, 7/9/18...... Mick Jagger reportedly spoke out on behalf of Poland's controversial judicial system overhaul during a Rolling Stones concert in Warsaw on July 8. Jagger spoke in Polish to fans at the concert in Warsaw's National Stadium, saying: "I am too old to be a judge but not too old to sing." One of the judicial changes is setting a maximum age of 65 for judges, forcing many of them to retire. Meanwhile, the Stones and Universal Music Group announced an expanded worldwide deal on July 8. The agreement covers iconic band's recorded music and audio-visual catalogues, archives, global merchandising and brand management. UMG will continue to distribute the band's celebrated recorded music catalogue globally with future projects and reissues to be released through UMG's labels and networks around the world. - AP/Billboard, 7/9/18...... In a shocking new interview, Michael Jackson's doctor Conrad Murray slammed recently deceased Jackson family patriarch Joe Jackson as "one of the worst fathers to his children in history." "I would not shed a single tear for the passing of this cruel and evil man, Joe Jackson," said Murray, who was found guilty and jailed for his role in Michael's death in 2009. "It is said that only the good die young. I hope Joe Jackson finds redemption in Hell," added Murray. Michael's daughter Paris Jackson and other members of the Jackson clan are not taking Murray's words lightly -- they have reportedly "contacted their lawyers and are willing to do whatever they need to do in order to silence Conrad Murray," according to a source close to the family. - Canoe.com, 7/6/18......

Actor Tab Hunter, the 1950s Hollywood heartthrob who appeared in Damn Yankees! and also made a name for himself in the music industry, died suddenly on July 8 of a blood clot in his leg that caused cardiac arrest," his spouse Allan Glaser said. He was three days shy of his 87th birthday. Mr. Hunter made a flurry of movies in the latter half of the 1950s, aimed at capitalizing on his popularity with young girls. The films included such war dramas as 1955's Battle Cry and 1958's Lafayette Escadrille, as well as such Westerns as 1956's The Burning Hills and 1959's They Came to Cordura. From 1957 through 1959, Mr. Hunter also charted seven songs on the Billboard Hot 100 pop charts, including the million-selling No. 1 US and UK hit "Young Love," and in 1960-61 he was the star of his own regular series, The Tab Hunter Show. Other notable roles include 1955's The Sea Chase (1955), Ride the Wild Surf (1964), The Life and Times of Judge Roy Bean (1972), the TV-movie Katie: Portrait of a Centerfold (1978), and Grease 2 (1982). In 2015, a documentary about his life entitled Tab Hunter Confidential based on his autobiography of the same name. - FoxNews.com, 7/9/18...... Vince Martin, an influential singer-songwriter in New York's Greenwich Village and Florida's Coconut Grove folk scenes, died in a nursing home facility near his native Sheepshead Bay, N.Y., on July 7 after being diagnosed with pulmonary fibrosis and hospitalized in March. He was 81. Mr. Martin's career began when he recorded the 1956 pop song "Cindy, Oh Cindy," with the Tarriers. The song was Mr. Martin's only Top 40 hit and peaked at No. 9. Eddie Fisher covered the song and his version broke the Top 40 in the same year. "Cindy, Oh Cindy" was revived in 1962 when the Beach Boys released a standalone cover that would later appear as a bonus track on reissues of Surfin' Safari/Surfin' U.S.A. In Greenwich Village in the early 1960s, Mr. Martin formed a duo with singer-songwriter Fred Neil. When Mr. Martin moved to south Florida in the early 1970s, he became similarly influential in Miami's Coconut Grove scene of the 1960s, out of which David Crosby and Joni Mitchell emerged. His second album, Vince Martin, was released in 1973. In 2003, he released what would be his final album, Full Circle, on a small New York label. He remained active in music ever since. - 7/7/18...... Acclaimed British composer Oliver Knussen has died at age 66 following a short, undisclosed illness. The beloved English classical music figure was known for his operatic adaptations of two children's works in conjunction with author Maurice Sendak: "Where The Wild Things Are" and "Higglety Pigglety Pop!." His Third Symphony (1973-9), dedicated to American composer/pianist Michael Tilson Thomas, is regarded as a twentieth-century classic. In addition to the 1980s Sendak collaborations, Knussen left behind several ensemble works of note, including 1975's Ophelia Dances and 1979's Coursing (1979). - Billboard, 7/9/18.
Friday, July 6, 2018
A performance video by a Japanese girl nailing the drum part of Led Zeppelin's "Good Times Bad Times" has gone viral after Zeppelin's Robert Plant praised the drumming skills of 8-year-old Yoyoka Soma on the CBC Radio program Q. First uploaded to YouTube in January, the video shows the girl ferociously and flawlessly playing the drum part in "Good Time Bad Times" from the band's 1968 debut album, with the late John Bonham on drums. "How fantastic, and the thing is, it's like falling off a log for her," Plant said, also quipping that "Well, I know where she can get good job." Plant was also asked what he thought Bonham would think of the clip, to which he responded: "I think he would be so amazed. I think he would be so chuffed. It's great." Little Yoyoka had submitted the video to the 2018 Hit Like A Girl drum contest, where she wrote in her entry that Bonham was one of her favorite drummers. "As a drummer, I enjoy being groove, tones and try to support vocalists carefully. My dream is to be the best drummer in the world... As I am aiming at overseas activities, I am studying English conversation. I want to become friends with people all over the world through my musical activities!" - Billboard, 7/5/18......

Paul McCartney announced on July 5 that he will promote his forthcoming LP Egypt Station with his first three live dates in the UK in over three years. Sir Paul will resume touring this fall in support of his 17th solo set, which will drop on Sept. 7. The "Freshen Up" tour, which Macca has previously explained refers to "freshening up our show and playing some of our songs from the new album alongside those songs we know you like to hear," will visit Liverpool, Glasgow and London in December. In a statement, Paul said that there is "nothing like performing in front of your home crowd, especially when it's been a while" and he "can't wait to finish the year on such a high... We've freshened up the show since our last time round and we are excited to get to play some of our new songs along side some of the favourites." Meanwhile, the Beatles legend has joined the growing chorus of artists, labels and music industry bodies calling upon European regulators to pass sweeping reforms to copyright law and address the so-called value gap, the difference between what free user-upload sites and subscription services pay creators for their music. In an open letter published by IFPI, McCartney urged members of the European Parliament to back the EU's proposed copyright directive during their meeting in Strasbourg for a plenary vote July 5. "You hold in your hands the future of music here in Europe," writes McCartney, stressing the importance of music and culture as "our heart and soul." "Unfortunately, the value gap jeopardizes the music ecosystem," he warns. "We need an internet that is fair and sustainable for all. But today some user upload content platforms refuse to compensate artists and all music creators fairly for their work, while they exploit it for their own profit," he added. He joins a list of more than 1,300 recording artists and songwriters pushing for MEPs to go through with the reforms, which, if passed, will force user generated content services like YouTube to obtain music licenses and effectively ending Europe's safe harbor provisions, which protect sites like YouTube from liability if users upload content without rightsholders' permission. - New Musical Express/Billboard, 7/5/18...... The Beach Boys made their fourth appearance at the "A Capitol Fourth" Independence Day celebration in Washington on July 4, collaborating with special guest Jimmy Buffett and program host John Stamos for a medley of hits. The stars never missed a beat as they performed "I Get Around," "Kokomo, and "Fun, Fun, Fun," with Buffett, who performed his own set earlier, looking relaxed as ever while strumming an acoustic guitar on the last two tracks. Also performing earlier in the evening were The Temptations. - Billboard, 7/5/18...... U.S. Pres. Donald Trump, who in the summer of 2017 referred to Kim Jong-Un derisively as "Rocket Man," has gifted the North Korean leader with a copy of Elton John's "Rocket Man" now that the two are on better terms after a face-to-face summit in Singapore in June. Kim was reportedly unfamiliar with John's 1972 hit, and there is no word as yet about how Sir Elton feels about one of his songs being involved in such an unusual show of diplomacy. - New Musical Express, 7/6/18...... Elvis Costello announced on July 6 that he will be canceling the remaining dates of his UK and European summer tour on medical grounds. Costello, 63, underwent surgery in May and had already scrapped two UK gigs in June in Southend and Plymouth, and also canceled a July 6 show in Manchester, on advice from his doctors. On June 19, he announced that he'll kick off a 20-date North American tour this fall on Nov. 2 in Bethlehem, Penn., in support of his as yet untitled new album. - New Musical Express, 7/6/18......
During a live-streamed concert at Detroit's Fox Theatre on July 4, Neil Young voiced his support for immigrant children who have been separated from their parents at the U.S. southern border in one of his most politically overt concerts this summer. Adding the Buffalo Springfield track "I Am a Child," which he wrote when he was part of the band, to the set, Young pointed out that the children "are in the United States of America," adding that "a lot of people are looking at that," with some responding "So are we!" But mainly he let the music do the talking during the one-hour-and-45-minute show, one of six solo acoustic dates he's playing this summer, with politically charged songs such as "Ohio," "Angry World," "Love And War" and "Broken Arrow." The next dates on his itinerary includ the Promise of the Real fest in Quebec on July 6, then solo acoustic dates with shows on July 11-12 at the Wang Theatre in Boston. - Billboard, 7/4/18...... Charlie Daniels has raised over $100,000 for U.S. veterans by performing at the Veteran Impact Celebration in Murfreesboro, Tenn., on June 28. The sold-out fundraiser was held to benefit Middle Tennessee State University's Charlie and Hazel Daniels Veterans and Military Family Center, a place that is very near and dear to Daniels' heart -- a fact confirmed with his presentation of a check for $100.000 on behalf of his non-profit Veterans' organization, The Journey Home Project. "I've been a patriot all my life. I've admired the military all my life," the 81-year-old "Uneasy Rider" singer noted. "I grew up during the second World War, and I remember the casualty reports, the campaigns, MacArthur and Eisenhower, and all these guys fighting the war. I remember D-Day... I remember it well," he says proudly of the events of June 6, 1944, and added that those serving today are just as brave. - Billboard, 7/4/18...... A cover of ABBA's "Fernando" by Cher and actor Andy Garcia from the movie Mamma Mia! Here We Go Again has debuted at No. 22 on Billboard's Adult Contemporary songs chart for the week ending July 7. "Fernando" is Cher's 28th AC chart entry and first since the No. 17-peaking "I Hope You Find It" in 2014. She made her debut on the chart on Sept. 25, 1971 with "Gypsys, Tramps & Thieves," and has scored 14 Top 10s, including two No. 1's -- "After All," with Peter Cetera, and "If I Could Turn Back Time," both in 1989. She last reached the top 10 with the No. 3 smash "Believe" in 1999. The Mamma Mia! Here We Go Again soundtrack will feature "Fernando" and is due July 14 via Decca Records. The movie premieres in movie theaters July 20 and is the sequel to the 2008 film Mamma Mia! Meanwhile, Cher has teased that she might be releasing new music this fall on Twitter. After expressing her dismay over the current drama surrounding the U.S. Supreme Court on July 1, the diva switched gears and posted "Think album will be out in sept." to her followers. The new LP would be her 26th studio album and the follow-up to her 2013 LP Closer to the Truth. Her busy summer also included a run of dates at Washington, D.C.'s Theater at MGM National Harbor Aug. 4-12. - Billboard, 7/3/18...... In related news, a new The Temptations musical is currently playing at the Kennedy Center in Washington, D.C., before hitting Los Angeles in August and September and then Toronto before hitting Broadway in early 2019. The production, which tells the legendary Motown group's story through its own songs, debuted with an extended, record-breaking run at the Berkeley Repertory Theatre in 2017. "Ain't Too Proud: The Life and Times of The Temptations" has received rave reviews and is directed by Des McAnuff (The Who's "Tommy" and "Jersey Boys") from a book by Dominique Morriseau. "When I first saw it last fall I was very impressed," sole surviving founding Tempts member Otis Williams says. "Not only because it's about my life story with the Tempts, but how it was portrayed and how it touched the audience. There were people sitting in there crying. So it touches emotions, and 95 percent of it is the truth." - Billboard, 7/2/18......
Styx has added the full version of "Mr. Roboto" to the setlist of their 2018 summer tour for the first time in 35 years. The band had quit playing "Mr. Roboto" live for many years due to bad memories from the acrimonious Kilroy Was Here project in 1983, a concept album spearheaded by former singer-keyboardist Dennis DeYoung that polarized fans and led to a seven-year split of the band. Even now, Styx guitarist James "J.Y." Young says he's ambivalent about the song, because of "all the bad things that went along with that record. It was just far off the mark from what I was interested in performing live -- and we have plenty of material without it." "Mr. Roboto" which peaked at No. 3 on the pop chart in 1983, got a new lease on life in a 1999 Volkswagen Golf ad, and ever since then has enjoyed a revisionist, kitschy status that's eclipsed any negative connotations it might have conveyed. Young says that fans would often request the song from Styx merchandise and crew members, and from the band when it would perform private shows, which led to a new understanding of and even appreciation for the song's importance. "While ['Mr. Roboto'] killed the momentum of the first huge wave of Styx, it actually spawned the next generation of Styx fans. A lot of people under the age of 12 bought it, and those people are now in their 30s, perhaps even older... so we just decided to try and do it," Young says. Dennis DeYoung, who parted ways with Styx acrimoniously in 1999, responded to "Mr. Roboto"'s new life with a tweet: "It's just two guys [Young and Shaw] finally admitting the obvious. People like it...Hallelujah." Styx will continue their summer co-headlining tour with Joan Jett & the Blackhearts and Tesla through July 15. - Billboard, 7/2/18...... Chic co-founder Nile Rodgers was unanimously elected by the Songwriters Hall of Fame's Board of Directors on July 2 to serve as the organization's chairman for the next three years, succeeding Philly soul hitmakers Kenneth Gamble and Leon Huff. "I am truly honored and beyond humbled to be elected by such an esteemed group as this illustrious board," Rodgers said in a statement. "I will try and serve with all my heart. I hope I can make you half as proud of me as I am to even sit in the room with you who've done so much for the furtherance of composition. Thank you for giving me the opportunity to serve the songwriting community." Meanwhile, Rodgers is resurrecting Chic for the Sept. 14 release of its first new album in 26 years, It's About Time. - Billboard, 7/2 18...... Lawyers for Ozzy Osbourne have called a motion to dismiss his lawsuit filed by concert promoters AEG "baseless on the facts and the law alike." In the June 1 motion to dismiss the lawsuit from Osbourne that seeks injunctive action against AEG over their block booking policy between the O2 Arena in London and Los Angeles' Staples Center, AEG said that Osbourne cannot claim anti-trust injury since the policy ties the promoter to the agreement, not the artist. In a rebuttal to the motion to dismiss, Osbourne attorney Dan Wall writes that AEG is "misleading the court and are fully aware that the policy forces artists to play their venue in Los Angeles, sometimes against their will." AEG has argued that Osbourne has no claim to sue the promoter and venue operator, because he did not sign the "Staples Center Commitment," which was actually signed by the No More Tours 2 promoter, Live Nation. - Amplify.com, 7/3/18......

Meat Loaf announced on July 2 that he will be heading back on tour, but not doing any actual singing. Meat Loaf, 70, says he'll be handing vocal duties to Caleb Johnson, the winner of the American Idol competition in 2014. A source close to Meat Loaf told the UK paper The Sun that "Meat Loaf is concerned he isn't up to some of the bigger numbers after losing his voice a couple of years ago. He's been relying on pre-recorded vocal tracks for a while but doesn't want to face accusations of miming on a huge tour, so is passing the baton on to Caleb, who he's a big fan of. Instead his involvement will be telling stories of how he met Jim Steinman, who he's worked with since the Seventies, and other anecdotes. But the singing will be left to Caleb." Dates for the international tour will be announced in the coming days. - NME, 7/2/18...... The electronics and music retailer Best Buy announced on July 1 that it plans to pull all CDs out of its stores this summer, but will be keeping vinyl records. CDs, a once commonplace digital music format, has recently been getting hammered in the United States. CD sales were down 18.5 percent last year and some experts estimate Best Buy's CD receipts are just $40 million annually. But Best Buy says it's committed to carrying vinyl records, which have been enjoying a resurgence lately, for at least the next two years. - ABC7Chicago.com, 7/1/18...... Michael Jackson's daughter Paris Jackson was granted a temporary restraining order by a Los Angeles court on July 3 against a man she says has been stalking her. The ordersays 23-year-old Nicholas Stevens must stay away from Jackson at least until July 24. In her complaint, Jackson said that she and a bandmate were leaving her recording studio June 13 when Stevens, who she does not know, appeared and said he'd waited for her last week for 15 hours. Jackson says Stevens refused to leave, said he was "stalking her," mentioned a shotgun and said "by midnight it will all be over." Then July 1, Stevens tweeted at Jackson that he was her "soulmate." Stevens could not be reached for comment. In other Jackson family news, family patriarch Joe Jackson was laid to rest on July 2 during a private ceremony at Forest Lawn Memorial Park in Glendale, the same Suthern California cemetery as his late son Michael Jackson. Mr. Jackson died on June 27 in Las Vegas at age 89 and is survived by wife Katherine, eight children and dozens of grandchildren. - AP, 7/4/18...... Harry M. Miller, an Australian showbiz legend who twice promoted tours by the Rolling Stones in the 1960s and presented the successful stage productions of "Jesus Christ Superstar" and "The Rocky Horror Show" Down Under, has died at age 84. Mr. Miller also promoted shows by the Beach Boys, Ella Fitzgerald and Tom Jones in Oz. He passed away peacefully in Sydney on June 4, the HMMG agency he founded, said in a statement. "By his side were his long term partner Simmone Logue, daughters Justine, Brook and Lauren and their mother Wendy," the statement reads. Mr. Miller also guided the careers of leading Australian media, sporting and entertainment figures including Deborah Hutton, Alan Jones, Maggie Tabberer and Lindy Chamberlain-Creighton. After 50 years in the business, Mr. Miller retired at the end of 2009 and published his memoirs two years later, Harry M Miller: Confessions of a Not-So-Secret-Agent. He was diagnosed with dementia in 2011. - Billboard, 7/5/18......

Alan Longmuir, founding bass player with the Scottish '70s pop phenomenon The Bay City Rollers, died on July 2 following a brief illness. He was 70. Longmuir formed the band, initially known as The Saxons, back in 1966 with his younger brother and drummer Derek Longmuir, and singer Gordon "Nobby" Clark. The lineup went through multiple changes through the years, with Longmuir leaving the band in 1976 and returning two years later, after which time he alternated between bass duties, rhythm guitar and keys. In its heyday, the band scored three top 10s in the U.S., including a No. 1 hit on the Billboard Hot 100 pop chart with "Saturday Night," in 1976. In the U.K., the Rollers were even more popular and scored No. 1s with "Bye Bye Baby" and "Give a Little Love" (both from 1975) and saw ten songs hit the Top 10. The band split in 1981. Longmuir reportedly died at the Forth Valley Royal Hospital in Larbert, Scotland, surrounded by family and friends. He was flown home three weeks ago after falling ill on holiday in Mexico. He was part of a reunion in late 2015 with his fellow bandmates Les McKeown and Stuart Wood, which was promoted as "a very special Christmas present to all the fans that have kept the faith with the band over the years." "Our sincere condolences to all his family, friends and fans," the band posted on social media. His friend and biographer Liam Rudden also described him as "one of the most gentle, generous and kind-hearted people I've ever known." - Billboard, 7/2/18...... Veteran rock journalist Roy Carr, who helmed the New Musical Express's cassette compilations throughout the 80s and also authored a number of LP-sized books as part of the An Illustrated Record rock biography series, has passed away. Carr also wrote for Melody Maker, Uncut and Vox. His books in the 1970s and 1980s offered detailed music info on the likes of the Beatles and David Bowie before similar guides existed. - New Musical Express, 7/2/18...... Craid Raymond Turner, the first son of Tina Turner, died of an apparent suicide on July 3. He was 59. Craig is the son of Tina and saxophonist Raymond Hill. Tina's first husband, Ike Turner, adopted Craig. Turner was a real estate agent in the San Fernando Valley, with his Rodeo Realty profile noting that he belonged to the National Organization of Realtors and California Association of Realtors. - The Hollywood Reporter, 7/4/18.
Sunday, July 1, 2018
Pop singer Gloria Estefan has revealed she will be a guest star on an upcoming episode of One Day at a Time, the Netflix reboot of the legendary '70s sitcom, this time centering on a Cuban-American family. "This is it!" sang Estefan in a video posted to her Instagram account June 25, quoting the series' new theme song. "I've been waiting three seasons for this people. Oh my Gosh, get ready! It's hilarious! I'll be playing Mirtha, Lydia's baby sister and arch-nemesis. I'm coming for you Alvarez family!," Estefan posted to her Instagram account on June 25. Estefan has long professed to be a fan of the new One Day at a Time, which is executive produced by original ODAAT exec producer Norman Lear. The show revamps the original '70s story of a divorced career woman and her two daughters as the tale of a Cuban American family living in Los Angeles today, and Estefan sings the new, "mambofied" version of the theme song. Now, fans of the show will get to see her act as well. - Billboard, 6/25/18......

During a two-night stand at the Hollywood Bowl on June 26 and 27, Rod Stewart revealed that his upcoming album will be called Blood Red Roses and hit stores in September. Stewart played his first concert in his adapted hometown of Los Angeles in over seven years, treating fans to a hearty dose of career touchstones ("Maggie May," "Tonight's the Night," "You're in My Heart," "Da Ya Think I'm Sexy"), as well as a liberal sprinkling of covers ("Having a Party," "Have I Told You Lately"). He also introduced two new songs from his upcoming album on each night, "Grace" and "Hole in My Heart," introducing the latter by saying it was inspired by his days as a twenty-something running around with the ladies. The 73-year-old rocker and his opener Cyndi Lauper next head to cities including Charlotte, N.C. (7/26), Nashville (8/1), New York (8/7), Indianapolis (Aug. 18), and San Francisco (Aug. 29), before wrapping on Sept. 1 in Seattle. - Billboard, 6/27/18...... The estate of Prince and Sony Music Entertainment announced on June 27 that they have signed an exclusive distribution agreement that covers 35 of Prince's previously released albums. Under the new arrangement, the Purple One's catalog included in the deal will be distributed by Legacy Recordings. Worldwide rights begin immediately for Prince's album releases from 1995-2010, with the others following in years to come. Among the titles included in the first phase are The Gold Experience (1995), Emancipation (1996), Rave Un2 The Joy Fantastic (1999), The Rainbow Children (2001) and 3121 (2006), as well as Musicology (2004) and Planet Earth (2007), which were originally released via Sony through Columbia. Additional album titles from the 2014-2015 era will also be distributed with worldwide rights under the deal in the future. The deal also includes rights to other previously released singles, B-sides, remixes, non-album tracks, live recordings and music videos recorded before 1995. Additional album titles from the 2014-2015 era will also be distributed with worldwide rights under the deal in the future. "Sony Music is honored to play a part in keeping Prince's music alive and making it available for generations of lifelong listeners and future fans," SME president Richard Story said in a statement. - Billboard, 6/27/18...... Blues legend Mike Vernon and his band The Mighty Combo will release his debut album, Beyond the Blue Horizon, on Sept. 7. Vernon has produced albums for some of the most famous artists in British rock and blues including John Mayall's Bluesbreakers (with Eric Clapton, Peter Green, Mick Taylor), David Bowie, Ten Years After, Savoy Brown, Fleetwood Mac, Chicken Shack, Focus, Freddie King, Climax Blues Band and Level 42 Vernon is best known as the founder of the Blues record label Blue Horizon, with a roster including Peter Green, Rory Gallagher, Paul Kossoff and Christone McVie, which was a major "ground breaker" in its time and still revered to this day. "To be fronting my own R&B outfit has always been a dream but the right moment to make that transition never appeared until now," says Vernon. Vernon and the Mighty Combo will also be mounting an 18-date UK and European tour behind the new album this summer, beginning with an appearance at the Edinburgh Jazz and Blues Festival on July 22. - Noble PR, 6/26/18......
Jackson family patriarch Joe Jackson, father and early manager of the Jackson 5, died on the morning of June 27 in Los Angeles after a battle with cancer. He was 89. According to TMZ.com, Mr. Jackson was surrounded by his wife Katherine Jackson and "some" of his grandchildren at the time of his death. Mr. Jackson had been dealing with a host of medical problems over the past few years, including a recently revealed battle with pancreatic cancer. Born in 1928, Mr. Jackson married Katherine in 1949, and the couple went on to have 11 children. As a manager, Mr. Jackson launched the career of son Michael Jackson -- along with Jackie, Jermaine, Marlon and Tito Jackson -- out of Gary, Ind., as the Jackson 5 in the 1960s. The group signed with Berry Gordy's Motown Records, and in 1970, their first four singles ("I Want You Back," "ABC," "The Love You Save" and "I'll Be There") all went to No. 1 on the Billboard Hot 100. They also have the distinction of being the first act ever to see their first four singles top the chart. Jermaine Jackson tweeted about his father's health on June 21. "For however long he has left, my mother, siblings, and relatives want to be with him, without hindrance." Then on June 24, a more ominous update was posted on Mr. Jackson's Twitter page: "I have seen more sunsets than I have left to see. The sun rises when the time comes and whether you like it or not the sun sets when the time comes." Mr. Jackson suffered a stroke while visiting Brazil in 2015 and was again hospitalized after a car he was riding in was involved in an accident in Las Vegas in 2017. Although he was known for his iron-fisted management of his children, in 2002, the Rock and Roll Hall of Fame honored him as the Best Entertainment Manager of All Time. Although some of his children have criticized him for his harsh parenting techniques, his daughter, pop star Janet Jackson, recently spoke warmly of her father as she received the Radio Disney Music Awards first-ever Impact Award. "My mother nourished me with the most extravagant love imaginable," she said. "My father, my incredible father drove me to be the best I can." Michael's daughter Paris Jackson, posted a touching tribute to her granfather after his death: "I have immense gratitude for you, and always will... rest in peace and transition. i'll see you in my dreams very very soon." "RIP to the king that made everything possible," his grandson Randy Jackson tweeted on June 27. "I love you." - Billboard/Jezebel.com, 6/27/18...... In other Jackson-related news, a new art exhibition in London entitled "Michael Jackson: On the Wall" opened on June 28 and depicts Michael as everything from a savior, a saint, an entertainer, an icon, a monarch, a mask and a mystery. The show at the UK's National Portrait Gallery explores the way contemporary artists have been drawn to the late King of Pop, as an artistic inspiration, a tragic figure and a fascinating enigma. A total of 48 artists are represented in the exhibit, including 1980s pop-art portraits by Andy Warhol and Keith Haring, depictions of a Christ-like Michael by David LaChapelle, and a vast portrait of the "King of Pop" as a king on horseback. "It explores how Michael could mean so many different things to so many people," said curator Nicholas Cullinan. - AP, 6/27/18...... Justo George Cameron, a founding member of the baroque '60s pop band The Left Banke, died on died on June 24, 2018 at Mount Sinai Medical Center in Manhattan after a battle with cancer. He was 70. The Left Banke gained popularity in the late 1960's for their hit singles, "Walk Away Renee" and "Pretty Ballerina." His involvement with the band remained until his death, and he often hosted reunion concerts and tours, releasing additional songs and albums, and the Manhattan native often performed at many children's charity events throughout New York City. - 5/25/18...... Legendary New York and Connecticut radio air personality Dan Ingram has passed away at the age of 83. Mr. Ingram began his five decade broadcasting career at small stations such as WNRC/New Rochelle, NY, WALK/Patchogue, NY, and WNHC/New Haven, CT, and worked at WICC/Bridgeport, CT as 'Ray Taylor." He moved on to larger markets and was responsible for huge ratings jumps at both KBOX/Dallas and WIL/St. Louis before returning to New York to create and sell radio contests for Mars Broadcasting. In 1961, Ingram returned to the airwaves at WABC/New York where he stayed for the next 21 years until it went all-talk. During that period he also did "The Other Dan Ingram Show" playing jazz on WABC-FM. He combined humor, an irreverent style, and impeccable timing and established himself as the leading rock radio personality in North America. Mr. Ingram was the master of the "talk-up," speaking over the introduction and finishing his thoughts at the exact moment the lyrics started. Mr. Ingram joined the oldies station WCBS-FM/New York in 1991 where he worked until he retired in 2003. He was inducted into the National Radio Hall of Fame in 2007. - 5/25/18......
A new compilation featuring some of late the Clash frontman Joe Strummer will be released on Sept. 29 in a variety of formats. Entitled Joe Strummer 001, the 32-track set will be the first compilation to span Strummer's career outside of the Clash and boast 12 previously unreleased songs, as well as favorites from his work with the 101ers, the Mescaleros, and his extensive soundtrack work. In addition to double-CD, 4-record vinyl, and digital download, limited edition deluxe box set editions on vinyl and CD will sport extras including a 64-page hard backed Note Book with writings, lyrics, photos and sketches taken from Strummers's extensive personal archive. - New Musical Express, 6/29/18...... Actress Deanna Lund, who played one of the seven castaways trying to survive in a world of large, unfriendly people on the 1960s ABC series Land of the Giants, died of pancreatic cancer on June 29 at her home in Century City, Calif. She was 81. Ms. Lund starred as Valerie Scott, a selfish party girl, on the Irwin Allen-created series, which aired for two seasons, from Sept. 1968 until March 1970. Set in the year 1983, the show revolved around the crew and passengers of the spaceship Spindrift, which on the way to London crashed on a planet whose humanoid inhabitants were hostile and unbelievably huge. The show was extremely expensive to make, costing a reported $250,000 an episode. The sexy Ms. Lund had also appeared as a redheaded lesbian stripper opposite Frank Sinatra in Tony Rome (1967) and as Anna Gram, a moll working for The Riddler (John Astin), on ABC's Batman, leading to her being cast on the show. She also appeared in the Elvis Presley films Paradise, Hawaiian Style and Spinout as a nurse. Other TV credits include Love, American Style, The Waltons, The Incredible Hulk and General Hospital, and she taught acting as well. - The Hollywood Reporter, 6/30/18...... Award-winning fantasy and science-fiction writer Harlan Ellison passed away in his sleep on June 28 at age 84. Mr. Ellison edited the influential anthology Dangerous Visions in 1967, and over the course of his storied career had won multiple Nebula, Hugo, Edward, Writers Guild of America, and Edgar Allen Poe Awards -- to name just some of his honors. His biography, A Lit Fuse: The Provocative Life of Harlan Ellison, an Exploration, was published in 2017. - Vulture.com, 6/28/18.
Tuesday, June 26, 2018
As part of its 50th anniversary celebration in 2018, Led Zeppelin announced on June 22 that its 1976 double-LP live set The Song Remains the Same will be reissued this fall in a "super deluxe box set" that will house the film and soundtrack together in the same package for the first time and include many other treats. The release will also feature a 28-page book of photos, stills, and an essay written by director and former Rolling Stone journalist Cameron Crowe, a replica of a Japanese program from 1977, a high-quality print of the original album cover, and more. The Song Remains The Same was the soundtrack to the band's 1976 concert film, which was filmed at New York's Madison Square Garden in 1973. A new edition of the album will be released on Sept. 7 in multiple formats. It will be available on CD, a four-vinyl LP set, and Blu-Ray, and include live versions of classic Zeppelin tracks such as "Dazed And Confused," "Stairway To Heaven," "Celebration Day" and more. - New Musical Express, 6/22/18......

It was "Tuesday Knight Fever" for the Bee Gees' Barry Gibb on June 26 as the music legend received a knighthood from Prince Charles during investitures at Buckingham Palace. "If it was not for my brothers, I would not be here," said the new Sir Barry, adding he hopes his late brothers Robin and Maurice Gibb, who passed away in 2012 and 2003 respectively, are proud of him. "If I had spent my whole life writing songs on my own, it would have meant something else altogether. I hope and pray that they are aware of what has happened and that they are proud. I believe in that," he said. The 71-year-old singer/songwriter, who was honoured for his services to music and charity, added that the honor was "a bit surreal" and that "it is a high award that your culture can give you and that is something I am enormously proud of." During his time with the Bee Gees, Barry Gibb helped the band become one of the most successful acts in pop music history, with a slew of global hits including "Night Fever," "Stayin Alive," "How Deep Is Your Love," "Tragedy" and "Words." - AP, 6/26/18...... Cher snuck into the Oriental Theatre in Chicago over the fourth weekend in June to catch a preview of the Broadway-bound musical "The Cher Show," and the diva has shared some opinions about its progress. Cher told the Chicago Tribune that while she really enjoyed the show overall, there were parts of the show that could have been better. "It needs work," she said. "I'm not supposed to say that, but I don't care." Though the 72-year-old pop icon admitted the show was "much, much better than I thought it would be," she felt that some parts of the show dragged a little bit more than she would have liked. "Sometimes, my mind was wandering... I think those are the parts that are going to get better." Cher says she thinks the show could be improved by making it feel like more of a spectacle, saying that one specific idea for a concert-style ending to the show could really work for the best. "I am pushing them to do three dance songs in a concert-style way at the end, a bit like they do in [the hit ABBA-based musical] 'Mamma Mia,'" she said. "I think the audience would like that." But she said was nevertheless still impressed: "I am the most critical person who ever drew breath. If they can impress me, they're doing good." "The Cher Show" is set to open June 28 at the Oriental Theatre in Chicago, before making it's Broadway opening at the Neil Simon Theater on Dec. 3. - Billboard, 6/26/18......
In an interview with the UK paper The Telegraph on June 25, the Kinks frontman Ray Davies revealed the Kinks are getting back together to record a new album, and may even play some live shows. "I think it's kind of an appropriate time to do it," Davies said, adding he had been working in the studio with his brother Dave Davies and band mate Mick Avory, which has led to the pair making amends. "The trouble is, the two remaining members -- my brother Dave and Mick -- never got along very well," Davies explained in a recent interview with Britain's Channel 4. "But I've made that work in the studio and it's fired me up to make them play harder, and with fire." The Davies siblings haven't performed together since 1996, as the band split up in the '90s due to rising tensions between band members. A new Kinks LP would be the followup to 1994's To The Bone, and feature songs Ray wrote during the split. Ray says he was inspired to get the band back together after seeing the Rolling Stones' recent successful UK tour. While he praised the Stones' "well-organized" comeback, he quipped that "the Kinks will probably be playing the local bar." - New Musical Express/Billboard, 6/26/18...... Country star Chris Stapleton has just been added to the lineup of 33rd Annual Farm Aid Concert, which in 2018 will take place for the first time at the Xfinity Theatre in Hartford, Conn., on Sept. 22. Stapleton -- who won Grammy Awards in February for best country album (From a Room: Volume 1), best country solo performance ("Either Way") and best country song ("Broken Halos") -- will share the bill with Stapleton -- who won Grammy Awards in February for best country album (From a Room: Volume 1), best country solo performance ("Either Way") and best country song ("Broken Halos") -- will share the bill with Farm Aid's guiding foursome of Willie Nelson, Neil Young, John Mellencamp and Dave Matthews, who will perform an acoustic set with Tim Reynolds. Tickets for Farm Aid 2018 will go on sale June 29 at 10 a.m. ET through Live Nation. Farm Aid, through its annual concerts, has raised more than $53 million for grants to help family farmers and to advocate on their behalf. - Billboard, 6/25/18...... The Beach Boys have scored their first ever No. 1 on the Billboard Classical Albums Chart with their new foray into orchestral music, The Beach Boys With The Royal Philharmonic Orchestra. The album, released on June 8, has moved 5,000 copies so far, and also topped the Classical Crossover Albums chart for the week ending June 14, according to Nielsen Music. While this is the first time at No. 1 on both charts for the Beach Boys, the Royal Philharmonic Orchestra is a frequent visitor to the tallies, collecting four top 10s on both lists in the past year, thanks to collaborations with the Beach Boys, Aretha Franklin, Roy Orbison and Elvis Presley. In other chart news, Fleetwood Mac has surpassed 2 million copies sold in the U.S. with their The Very Best of Fleetwood Mac compilation. The album was originally released in 2002 when it peaked at No. 12, and is one of the act's 11 top 40-charting efforts on the Hot 200 tally. - Billboard, June 22, 2018......
'70s artists Linda Ronstadt, Dolly Parton and Emmylou Harris are among the recording, television, film and theater stars set to be honored with a star on the Hollywood Walk of Fame in 2019, it was announced on June 26. Other recipents set to be honored in 2019 include The Lettermen, Michael Buble, Faith Hill and P!nk, and actors Robert De Niro and Anne Hathaway. The Hollywood Walk of Fame receives hundreds of submissions each year for a personal star on Hollywood Boulevard, however only a few of those submissions are granted their own star as it is estimated that the construction and ceremony production costs exceed $30,000. The dates for the 2019 star ceremonies have yet to be announced. - Billboard, 6/26/18...... The Monkees have announced they are canceling the remaining four dates of their 20-city "The Monkees Present: The Mike & Micky Show Tour" due to a health issue for Mike Nesmith, starting with a June 21 scheduled show at the Keswick Thater in Philadelphia. "Michael Nesmith had a minor health issue today in advance of his tour date in Philadelphia tonight," the band said in a statement issued on June 21. "He visited a local medical facility and, although the issue was not serious, was advised to rest for the next week, so unfortunately the remaining four dates on The Monkees Present: The Mike & Micky Show tour have been postponed until a later date... Nesmith has been dismissed from the hospital and is traveling back to his home in Carmel Valley. He is in good spirits and thanks all the fans for their support and understanding. He looks forward to getting back on the stage again soon." The shows, which feature the duo of Nesmith and Micky Dolenz performing a mixture of well-known and "deep tracks" from the Monkees' catalog, will be rescheduled for January. - Billboard, 6/21/18...... Jackson family patriarch Joe Jackson, the father of Michael Jackson and the other famous Jackson siblings, is reportedly "on his deathbed" in a Las Vegas hospital as he battles terminal cancer at the age of 89. The music manager's family claims that their father "does not have long" left to live, but he has banned them from visiting after his condition took a nosedive earlier in June. "He's very very frail, he doesn't have long. The family needs to be by his bedside -- that's our only intention in his final days," Jermaine Jackson told the UK paper The Daily Mail. Although Jackson has battled illness for a lengthy period, he reportedly gave verbal instructions in recent days to stop his family from accessing his medical records or visiting him. Despite the request, he was eventually visited at the hospital by wife Katherine Jackson, daughters Rebbie and Joh'Vonnie, and granddaughter Yashi Brown. In 2017, Jackson was hospitalized after a car he was riding in was involved in an accident on the Las Vegas Strip. He was also hospitalized in 2015 after suffering a stroke while visiting Brazil. - NME, 6/22/18......

In an interview with a Las Vegas TV station after his June 25 performance at Bally's Las Vegas Hotel and Casino, Wayne Newton shared his thoughts about the string of burglaries that have taken place over the past few months at his Vegas home. Newton said his daughter ran into the alleged suspects of the second home invasion. "[My daughter] said 'Daddy, there's somebody in your dressing room,'" he explained. "So, I ran in to confront them." Newton's property, which is also home to his wife Kathleen and their daughter, was first broken into on June 3. Less than two weeks later, the house was robbed again when Newton and his family were coming home late at night. The intruders managed to escape the scene before the police arrived, according to the "Daddy Don't You Walk So Fast" singer: "I'm as angry as one could imagine, I have no doubt they will be caught because we have pictures." Police have released images of two suspects they believe to have been involved with the second robbery, but have not confirmed whether or not anything was stolen in that incident. - Billboard, 6/26/18...... Legendary hard rock drummer Vinnie Paul, who co-founded the metal band Pantera and also played with Damageplan and Hellyeah, died on the morning of June 23. He was 54. "Vincent Paul Abbott aka Vinnie Paul has passed away," reads a statement on the Pantera Facebook page. "Paul is best known for his work as the drummer in the bands Pantera and Hellyeah. No further details are available at this time. The family requests you please respect their privacy during this time." Along with his brother, "Dimebag" Darrell Paul, Paul (born Vincent Paul Abbott) formed Pantera in 1981. The group found mainstream success with second lead singer Phil Anselmo. Throughout its career, Pantera earned four Grammy nominations and charted nine albums on the Billboard Hot 200, including its 1994 album Far Beyond Driven, which debuted at No. 1 on the chart. Following Pantera's demise, the Texas-raised Abbott brothers formed Damageplan in 2003. The band was performing on Dec. 8, 2004, when Dimebag Darrell was shot and killed onstage during a concert in Columbus, Oh. Since 2006, Paul was the drummer for Hellyeah, a heavy metal supergroup that also includes vocalist Chad Gray and guitarist Tom Maxwell. Paul's passing was memorialized on Twitter by such rock stars as Paul Stanley, Alice Cooper, Zakk Wylde and Bret Michaels. - Billboard, 6/22/18.
Thursday, June 21, 2018
Paul Simon announced on June 20 that he'll be finishing his current "Homeward Bound -- The Farewell Tour" at Flushing Meadows Corona Park in Queens, N.Y., on Sept. 22, in the borough where he spent most of his childhood. Simon will also play two additional shows in the Big Apple in the days before, at Madison Square Garden on Sept. 20 and 21. Tickets for the MSG shows are on sale now, and presale for the Corona Park show starts on June 25. - Billboard, 6/20/18...... Robert Plant, Michael McDonald, Modest Mouse and Kacey Musgraves will be among the 40-plus headliners at the 9th annual LouFest in St. Louis, Missouri's Forest Park on Sept. 8-9. Last year's LouFest drew more than 60,000 concertgoers. - Billboard, 6/19/18......

Former Free and Bad Company frontman Paul Rodgers is celebrating the 50th anniversary of the formation of Free with a new live album and video, Free Spirit: Celebrating The Music of Free. The album was recorded at London's historic Royal Albert Hall, a venue Rodgers has played many times before. "It was wonderful and received so well," he says. "There's a lot of love for the music, and I was very touched by the response." Free Spirit also includes a rendition of Free's signature song, "All Right Now," which he says he didn't perform after leaving Free in 1972 "until about 1996, when I was touring with Jason Bonham, and we were supporting the tribute record we had done to Muddy Waters." "It was so refreshing to play, and it has wound up staying in the set," Rodgers says. "I am amazed at the song and its longevity." In addition to CD/DVD, streaming and Blu-ray on June 29, Free Spirit will be released on vinyl on July 6, a medium Rodgers says he still listens to quite a bit today. I still have a lot of my old records from back in the day... There's a warmth that you can still feel. I do think that the ear detects this on some level," he says. - Billboard, 6/21/18...... Stevie Nicks has collaborated with country singer LeAnn Rimes on a new rendition of Rimes' classic song "Borrowed."" I stopped in my tracks and sat down on the floor and started to cry," Nicks says of the time she heard Rimes sing the song on The Tonight Show in 2013. "I understood what she was singing about. I understood that the pain was real... and I understood that it had happened to me. When the song ended, I called my assistant to tell her that one day, I would sing this song with LeAnn. It was our destiny." The Nicks/Rimes duet is available along with a number of other alternate songs of Rimes' on her new EP, Re-Imagined. - Billboard/Rolling Stone, 6/21/18...... Development has begun on a new Michael Jackson musical based on the pop star's life, the Jackson estate and Columbia Live Stage announced on June 19. An offcial title has yet to be determined for the stage show, which will be directed by Tony Award winner Christopher Wheeldon. The Broadway premiere of the show, which will feature a soundtrack full of Jackson's hits, is set for 2020. Meanwhile, an elephant that once lived at Jackson's Neverland Ranch briefly escaped its enclosure at a Florida zoo on June 17. The Jacksonville Zoo and Gardens posted on Facebook that Ali the bull elephant wandered through a gate that was accidentally left open and wound up in a courtyard behind the giraffe and elephant barn. The zoo said guests weren't endangered and they used food to entice the elephant back into the enclosure. - Billboard/AP, 6/19/18......

Promoting her new ABBA-inspired movie Mamma Mia! Here We Go Again! on CBS's The Late Late Show with James Corden on June 19, Cher joined host James Corden for a game of "Spill Your Guts or Fill Your Guts," in which guests are asked difficult questions or eat things that most people would never want on their plate. Asked if she "could say one nice thing about Pres. Donald Trump," Cher hesitated for a few seconds, then said "No, I can't think of a single nice thing to say about him." Then, Cher nibbled on a piece of a cow's tongue to fulfill her obligation. Meanwhile, the soundtrack for Mamma Mia! Here We Go Again has been given a release date of July 13, a week before the film hits theaters in the US. It features a duet of "Fernando" between Cher and Andy Garcia, as well as other stars including Meryl Streep, Colin Firth, Amanda Seyfried and Pierce Brosnan singing such ABBA hits as "Waterloo" and "When I Kissed the Teacher." Cher will play a new character in the movie. - Billboard, 6/20/18...... In other ABBA-related news, the Swedish quartet has shared definitive proof that they are currently recording together after announcing in April that they'd recorded their first new material in 35 years. ABBA posted a pic on their #abbaofficial Twitter account showing Benny Andersson, Bjorn Ulvaeus, Agnetha Faltskog and Anni-Frid Lyngstad recording together with a caption "...in RMV Studio Stockholm, recording the two new songs! Release end of this year. ??" ABBA are set to reveal both songs -- "I Still Have Faith In You" and another new song - on a TV special in November, ahead of a "virtual" hologram ABBA tour in 2019. A spokesperson for the band has denied rumours of a Glastonbury set in 2019. - New Musical Express, 6/18/18...... The Rock and Roll Hall of Fame has announced it will be teaming with NBC-based Wilshire Studios to develop a new documentary series that will explore the artistic and cultural significance of some of the world's greatest rock 'n' roll legends. The current plan will be to see the Rock and Roll Hall of Fame open its collection of archival materials and artifacts and invite an acclaimed director to explore the impact of their favorite rock artist on their work and the cultural landscape as a whole. "The Rock and Roll Hall of Fame is such an amazing brand to be able to partner with," said BJ Levin, Senior VP of Development at Wilshire Studios. "Their wealth of untapped research material and resources will allow this series to stand among some of the great music doc series." While the Rock and Roll Hall of Fame's annual induction ceremony has been televised on HBO, Amazon will stream this year's induction to international audiences beginning on July 1. - The Hollywood Reporter, 6/18/18......
After announcing a new double A-side single on Instagram on June 19, Paul McCartney issued a press release on June 20 announcing that his new album, called Egypt Station, will be released on Sept. 7 on Capitol Records. Named after one of his paintings, Egypt Station will be Macca's 17th solo effort and comes as welcome news for fans who have been waiting for new music from the former Beatle for almost five years. "Egypt Station starts off at the station on the first song and then each song is like a different location," McCartney noted. "So it gave us some idea to base all the song around that. I think of it as a dream location that the music emanates from." The two new singles, "I Don't Know," and "Come On To Me," indicate that Egypt Station could contain head banging rock, as well as heartfelt ballads. Sir Paul debuted a live version of "Come On to Me" in mid-June at the Philharmonic Pub in Liverpool. Both singles, along with the rest of the 14-track album, were produced by Greg Kurstin and recorded in L.A, London, and Sussex. - Billboard, 6/20/18...... In other Beatles-related news, writer and cartoonist Carol Tyler has just released a new Beatles-themed book Fab 4 Mania. The book is a joyous voyage back to the years when the band conquered America, complete with Tyler's thoughts and drawings from 1965 of seeing them in concert. It also features an introduction from Hunter Davies, author of the 1968 Fab Four tome The Beatles: The Authorised Biography. - Billboard, 6/19/18...... A private jet once owned by Elvis Presley that has sat on a runway in New Mexico for nearly four decades is back on the auction block. The plane, adorned with gold-tone woodwork, red velvet seats and red shag carpet has returned the market after its current owner bought it in 2017 for $430,000. It was once owned by Elvis and his father, Vernon Presley, and has been privately owned for 36 years and sitting on a tarmac in Roswell, N.M. The auction house IronPlanet is accepting online bids for the plane until July 27. - Billboard, 6/18/18......
Elvis Costello announced on June 19 that he'll kick off a 20-date North American tour this fall on Nov. 2 in Bethlehem, Penn., in support of his new album with his backing band The Imposters. The tour, called "Look Now and Then... It's Elvis Costello & The Imposters," will also visit such major markets as Boston, Detroit, Minneapolis, Memphis, St. Louis, Denver, Phoenix, Los Angeles, San Francisco and Seattle, and wrap on Dec. 4 in Vancouver, B.C. While the new album's release date and official title have yet to be announced, details are "imminent," according to Concord Records. It will be Costello's first LP since 2010's National Ransom. - Billboard, 6/19/18...... Actor Peter Fonda apologized on June 20 for a late-night Twitter rant in which he suggested Pres. Donald Trump's 12-year-old son Barron Trump should be ripped from "his mother's arms and put in a cage with pedophiles" in reaction to Pres. Trump's new policy of separating migrant children from their parents on the U.S.-Mexico border. "I tweeted something highly inappropriate and vulgar about the president and his family in response to the devastating images I was seeing on television," Fonda said in the statement, released by both his manager and his publicist. "Like many Americans, I am very impassioned and distraught over the situation with children separated from their families at the border, but I went way too far. It was wrong and I should not have done it. I immediately regretted it and sincerely apologize to the family for what I said and any hurt my words have caused." In another tweet, the Easy Rider star suggested people opposed to the border policy should track down the addresses of federal agents and "surround their homes in protest," adding: "We should find out what schools their children go to and surround the schools in protest." Pres. Trump's eldest son Donald Trump Jr. tweeted that Fonda is "clearly a sick individual" who behaved "like a bully and a coward," and called on Sony Pictures Classics to stop the release of its film Boundaries, in which Fonda has a small role. The company condemned Fonda's tweets as "abhorrent" but said the film would be released as planned. - AP, 6/21/18...... In related news, Bruce Springsteen broke from his usual script during his "Springsteen on Broadway" show on June 19 to condemn the "inhumane" treatment of thousands of children who have been separated from their families by the strict immigration policies set up by the Trump administration. He used his show to particularly call out "senior people in government" who he believed blasphemed in suggesting that they had a duty to separate families. "For 146 shows, I have played pretty much the same set every night. Tonight demands something different," Springsteen said. He then played his 1995 protest song "The Ghost of Tom Joad," which over the last ten years has featured guitarist Tom Morello of Rage Against the Machine, transforming the acoustic song into an impassioned call to activism. The night before, Springsteen performed onstage during the Grand Re-Opening of Asbury Lanes in his hometown of Asbury Park, N.J., a 1960s bowling alley that his been refurbished into a music venue. The Boss jammed for about 30 minutes with Tangiers Blues Band on such blues-rock classics as "Rockin' Pneumonia and the Boogie Woogie Flu," "I Just Wanna Make Love to You," "Down the Road Apiece" and "Twist and Shout." "It's been a joy -- watching the rebirth of Asbury," Springsteen told the crowd. - Billboard/AP, 6/20/18......
Archaeologists from Binghamton University's Public Archaeology Facility have recently conducted a five-day dig at the site of the original 1969 Woodstock music festival on Max Yasgur's old farm about 80 miles (128 kilometers) north of New York City, where The Who, Creedence Clearwater Revival, Janis Joplin, Joe Cocker and Jimi Hendrix wowed the crowds 49 years ago. "The overall point of this investigation is to kind of define the stage space," said project director Josh Anderson, kneeling beside a hole that showed evidence of a fence that kept 400,000 fans from the stage area. "We can use this as a reference point," Anderson added. "People can stand on that and look up at the hill and say, 'Oh, this is where the performers were. Jimi Hendrix stood here and played his guitar at 8:30 in the morning.'" "This is a significant historic site in American culture, one of the few peaceful events that gets commemorated from the 1960s," added Wade Lawrence, director of The Museum at Bethel Woods. He said the archeologists' work will help the museum plan interpretive walking routes in time for the concert's 50th anniversary next year. The excavation revealed some non-mind blowing artifacts: parts of old aluminum can pull tabs, bits of broken bottle glass, and possibly the spot where a chain-link fence on the side of the stage area met the wooden "Peace Fence" that ran in front of the stage. Now they can match concert photos to a specific spot in the field. That could help them estimate where the corners of the stage were 49 years ago. "There's just something about this place that -- and I'm not the only one -- that draws people here," 67-year-old Woodstock veteran Charles Maloney said as he stood by the plaque. "I mean, this area here could have 200 people. And you can still hear the silence." - AP, 6/21/18...... John McElrath, a cofounder and former member of the '60s rock group The Swingin' Medallions, died on June 17, after a battle with Parkinson's disease. He was 77. McElrath was the group's keyboardist and one of the vocalists, and though he was no longer performing with the band, his two sons had joined the group over the years. The Swingin' Medallions' "Double Shot of My Baby's Love," released in 1966, climbed briefly into Top 10 on the Billboard charts, and it remains popular today. A memorable part about the record is the background "party noise" that duplicated the sound of fraternity parties the band would play on weekends while its members were still in college. The band made 2,000 copies of the song and sold them at parties. A copy found its way into the hands of a disc jockey in Birmingham, Ala., and when a national label picked it up, the band was on the brink of a natinal breakthrough. Some radio stations wouldn't play the record because of the phrase "worst hangover that I ever had" so another version was made. The announcement of McElrath's death came as the current incarnation of the group was scheduled to perform in Sandy Springs, Ga., on June 17.
Saturday, June 16, 2018
Four surviving members of the Jackson 5 were honored with keys to the city of Detroit on June 15 during a high-ticket private party that launched the second Detroit Music Weekend festival. Detroit police chief James Craig, who presented the honors to Jermaine, Jackie, Tito and Marlon Jackson, declared the iconic Motown group "truly Detroiters." Jermaine told the crowd that "coming back to Detroit is like coming home," and Marlon said in an interview later that though it was Motown that made the Jackson 5 famous, the brothers already had a special relationship with the city before they signed to the label. A city key was also awarded posthumously to the late Michael Jackson, who Jermaine said "we miss dearly." Prior to the presentation the group and the city were mired in controversy over the naming of a street in downtown Detroit. In May it was announced that a Michael Jackson Ave. would be dedicated during the festival, much to the surprise and displeasure of the other brothers. A Detroit city ordinance requires streets to be named only after individuals, and no compromise was reached during the four weeks following the announcement, scuttling the plan entirely. But the Jacksons' management said on June 15 that the street naming would be revisited next year as part of the 50th anniversary commemoration of the Jackson 5's first recordings for Motown, which will also include a world tour and other projects. "It's all going to be rectified and done and we're going to celebrate it and come back and unveil the street and do a 50th year celebration here," Marlon said. The four Jacksons -- who will headline Detroit Music Weekend on June 16 -- also attended a 90-minute tribute concert featuring the hits of the Jackson 5. The Detroit Music Weekend is also scheduled to feature a performance from Grand Funk Railroad co-founder Mark Farner. - Billboard, 6/16/18......
Steve Miller, currently in the midst of his second co-headlining summer tour with Peter Frampton, has announced he and Frampton will release a live album of jams that they perform together during the tour. Miller says that every show is being recorded and that the two are "putting a record together now" that will showcase their performances of songs from such blues icons asd Freddie King, Elmore James, K.C. Douglas, Otis Rush, and more. "Jamming together has turned out to be a real interesting thing," Miller says. "We're just having fun. It's an added bonus to the tour, just a really, really great musical combination... [The record] is pretty much everything we've jammed from last year up through this year. ... As we go on we'll add more tunes." Meanwhile, Miller says he's been going through his vaults for unreleased material to mark the 50th anniversary of his first two albums. "We're trying to gather all the outtakes and interesting bits that weren't released and songs that were recorded that were never released, and we found some really good stuff," he says. - Billboard, 6/15/18...... Neil Diamond was honored with the Johnny Mercer Award during the 49th Annual Songwriters Hall of Fame Induction and Awards Dinner at New York City's Marriott Marquis Hotel on June 14. Diamond, who was officially inducted into the Hall in 1984, closed the with a rousing, extended rendition of "Sweet Caroline," even though the 77-year-old has announced he has retired from touring due to being diagnosed with Parkinson's Disease. Diamond barely spoke at the event, where Kool and the Gang, John Mellencamp, Alan Jackson and Jermaine Dupri were inducted into the SHOF class of 2018. - AP, 6/15/18...... Elektra Records founder Jac Holzman has released a new LP of what he describes as "cosmic-influenced" ringtones. Cosmic Ringtones & Sonic Realms - Your Universe Is Calling is a 29-track album conceived and produced by Holzman and recorded by his son Adam Holzman, a known keyboardist and synthesizer artist. While the LP is available for download on all streaming services, the CD release contains liner notes that detail the origin story for each of the tracks. The cosmos-inspired titles include everything from the straightforward "The Big Bang" and "String Theory" to the whimsical "Primordial Cosmic Soup" and "Pluto Sheds a Tear." In the 1960s, as Holzman was discovering and signing such bands as the Doors and Bread to his fledgling record label, he released the groundbreaking album series Authentic Sound Effects in the 1960s. - Billboard, 6/15/18...... Paul McCartney will reportedly be joining late night talk show host James Corden in a new episode of Corden's popular "Carpool Karaoke" series. Sir Paul's episode will see the pair go on a Beatles tour in Liverpool. The series has previously featured a wide range of artists including Christina Aguilera, Foo Fighters, Linkin Park and Pink. While in Liverpool, McCartney also performed a secret gig for fans at Liverpool's Philharmonic pub. - New Musical Express, 6/13/18......
Willie Nelson issued a statement on June 14 denouncing Pres. Trump's "zero tolerance" immigration policy that has resulted in the separation of hundreds of migrant children from their parents at the southern U.S. border. "What's going on at our southern border is outrageous," the Texas native wrote. "Christians everywhere should be up in arms. What happened to 'Bring us your tired and weak and we will make them strong?' This is still the promise land." The reference to "promise land" in the statement is a reference to the David Lynn Jones written song "Living in the Promiseland," which appeared on Nelson's 1986 The Promiseland album. Nelson is among a growing chorus of artists, activists, religious figures and politicians who are decrying the zero tolerance policy. - Billboard, 6/15/18...... Barry Manilow was forced to put the debut of his "Manilow Live -- The Hits Come Home" Las Vegus run on the third weekend in June on hold on June 14 after the 74-year old star was admitted to a local hospital and prescribed antibiotics. Manilow is scheduled to be released from the hospital in the next few days and is planning to resume his Vegas series on June 21. "Our new show is ready, we're all ready, and we were all looking forward to tonight," he tweeted shortly after his diagnosis. - Billboard, 6/15/18...... Speaking of Las Vegas, lawmen there are searching for two suspected burglars at Vegas icon Wayne Newton's home several miles southeast of the Las Vegas Strip after Newton and his wife Kathleen scared away the men as the arrived home after a June 14 Newton performance at Bally's hotel-casino. The Newtons told police the intruders fled when as they arrived at their their 20-acre home and believe that home surveillance video will help police identify the suspects. The also said they've bolstered security at the estate. The Newtons moved to their current house in 2013 following the bankruptcy sale of their nearby 40-acre estate, Casa de Shenandoah. The gilded property, which features gardens, pools, stables for Newton's Arabian horses, is now a tourist attraction and museum. - AP, 6/14/18...... The Def Leppard and Journey co-headlining summer tour hit New York's Madison Square Garden on June 13. After openers Journey performed their '80s anthems "Any Way You Want It," "Separate Ways (Worlds Apart)" and "Faithfully" with current frontman Arnel Pineda on vocals, Def Leppard came out swinging with "Rocket," following up with hits including "Let's Get Rocked" and "Armageddon It" during their 90-minute set. The band also covered the David Essex hit "Rock On," and ended the night with "Rock of Ages" and "Photograph." - Billboard, 6/14/18...... Paul Simon has scored his first entry on Billboard's Dance/Electronic Album Sales chart with a remixed version of his acclaimed 1986 LP Graceland. Graceland: The Remixes reinterprets all 11 of the original album's tracks, including "Al," by Groove Armada, as well as cuts by Paul Oakenfold, Sharam, Thievery Corporation and Joris Voorn. The original Graceland reached No. 3 on the Billboard Hot 200 in Apr. 1987, won the Grammy Award for album of the year and spun off three Hot 100 hits: "You Can Call Me Al" (No. 23), the title cut (No. 81) and "The Boy in the Bubble" (No. 86). - Billboard, 6/14/18.......

The B-52s are in the midst of an extensive North American tour which was launched in May to celebrate their 40th anniversary. The "tacky little dance band from Athens, Ga.," as the band calls themselves, are playing arenas, amphitheaters and stadiums, joined by another LGBTQ pioneer, Boy George. The band formed in 1976, with singer Cindy Wilson's older brother, guitarist/principal songwriter Ricky Wilson (who died in 1985), and his best friend, drummer-guitarist Keith Strickland (who retired from touring with the band in 2012). Rounding out the lineup are Fred Schneider and Kate Pierson. Four of the band's five original members did, in fact, identify as LGBTQ: Ricky, Schneider and Strickland as gay men, and Pierson, who was involved with a man until the early 2000s, is now married to a woman. But Schneider says they didn't set out to explicitly write queer anthems, as later acts like Erasure would. "We just did our own thing," he says now. "I guess subconsciously we were trying to say something. But it was sort of stream of consciousness, it was so out there." - Billboard, 6/14/18...... Fleetwood Mac has been added to the lineup of the 2018 iHeartRadio Music Festival, set for Sept. 21 and 22 at the T-Mobile Arena in Las Vegas. "It is an honor to be performing at the iHeartRadio Music Festival for our very first time," Fleetwood Mac's Stevie Nicks said in a statement. "The beauty of an event like this is that it is a true representation of the power of radio. It's an opportunity for artists across all genres to share one stage and what we all love most -- music!" The band will be marking its first time playing together as a new band since Lindsey Buckingham's exit in April, and will be joining previously announced headliners including Lynyrd Skynyrd, Justin Timberlake, Carrie Underwood, Mariah Carey, Imagine Dragons, Panic! at the Disco and Kelly Clarkson at the two-day event. - Billboard, 6/12/18...... David Byrne announced on June 12 that he'll launch a lengthy 2018 UK and Ireland arena tour this fall with cities to include Leeds, Glasgow, Dublin, Birmingham, Cardiff, London, Brighton and Manchester. "We'll be doing some new songs, and many others that will, I assume, be familiar," the former Talking Heads frontman said on his current production. "I'm excited. This is the most ambitious show I've done since the shows that were filmed for Stop Making Sense, so fingers crossed." - New Musical Express, 6/12/18...... Barbra Streisand announced on June 11 that she's inked a new content deal with the streaming giant Netflix, bringing 6 of her classic TV shows and a special edition of her 1976 film A Star is Born to the site soon. The diva's vintage specials set to stream on Netflix will include My Name Is Barbra (1965), Color Me Barbra (1966), Barbra Streisand: A Happening in Central Park (1968), Barbra Streisand and Other Musical Instruments (1973), Barbra Streisand: The Concert (1994) and Barbra Streisand: Timeless (2001). Her A Star is Born movie will reportedly feature never-before-scene footage in an extended cut. Streisand recently participated in an interview with actor Jamie Foxx on the closing night of the 2018 FYsee event. - Billboard, 6/11/18......

The Allman Brothers Band released a four-disc set of rarities on June 15 entitled Peach Picks: Cream of the Crop 2003. It features 36 performances from the Allmans' July 25-Aug. 10, 2003 run, including shows in Pittsburgh, Charlotte and Raleigh, N.C., Hartford, Conn., and Darien Center. N.Y., all during a tour supporting that year's Hittin' The Note, the Allmans' first new album in 10 years. "It was a really good time period for the band," says guitarist Warren Haynes, who served as supervising producer for the set. "We had all the new material and we were reinventing a lot of old material and the band was on a high note at that point, so it just seemed like a good thing to go back and make [the recordings] available to folks." Haynes says he was already working on Peach Picks when Gregg Allman's health took a turn for the worse in 2017, and listening to the material provided a bit of relief for him. "It's really interesting to hear how energized the band was at that point in time," says Haynes, who co-wrote "Desdemona" with Allman for the Hittin' The Note album. "Everybody was so psyched to make a new record and so proud of the record we had just made it just seemed like the band was really hitting it stride. Not having heard any of the stuff in a long time, when I went back to start listening to it. It was just really refreshing to get a snapshot of where the band was at that moment." The release also includes a selection of covers, including Derek and the Dominos' "Layla," as well as guest appearances by Susan Tedeschi, Karl Denson and Branford Marsalis, the latter of who plays saxophone on epic renditions of "Dreams" and "Whipping Post." - Billboard, 6/12/18...... Sylvester Stallone is currently under investigation for sex crimes by authorities in Los Angeles, a spokesperson for the LA District Attorney's office announced on June 13. It's unclear what allegations 71-year-old Rocky star faces, but according to CNN, the complaint was originally filed to the Santa Monica Police Department in Nov. 2017, and concerns an alleged sexual assault take took place in the 1990s. In December, the Santa Monica Police Department was investigating a claim that Stallone raped a teenager in the 1990s, an allegation that the actor denied at the time, although he admitted to spending three days with the woman in Israel on a shoot in 1987. Another instance of sexual assault allegations against Stallone has circulated in recent years -- this one involving a 1986 police report in which a 16-year-old alleges she was forced into a threesome with Stallone and his bodyguard, Michael De Luca, in Las Vegas. Stallone denied the allegations through his attorney Martin Singer, who called the announcement "outrageous" because "it makes the public think that there's something there." - Jezebel.com, 6/14/18...... Saturday Night Fever star John Travolta portrays infamous mob boss John Gotti in a new film called Gotti, which made its premiere on June 14. Speaking at the premiere, Travolta said Gotti's widow Victoria Gotti "made us a gorgeous spread one afternoon. It was awesome." Travolta's actress wife Kelly Preston appears as Victoria in the film which was sanctioned by the family, and some critics say it's too sympathetic and favourable toward a mafia boss. Gotti, who died in prison in 2002, was head of the Gambino crime family and was convicted of murder and racketeering in 1992. The film has been in the works for years, with even Lindsay Lohan in the running to play the mobster's daughter in an early iteration. - AP, 6/15/18......
D.J. Fontana, who acheived rock 'n' roll immortality as Elvis Presley's first and longtime drummer, died in his sleep in Nashville, Tenn., after suffering complications from breaking his hip in 2016. He was 87. Mr. Fontana, a member of the Rock Hall of Fame, was the last surviving member of Elvis' original core of musicians. He met Presley and the others on the Louisiana Hayride, a popular and influential radio and TV country music program based in Shreveport. Staff drummer Fontana asked to join his group for a session broadcast in October 1954. A regional act at the time, the 19-year-old Presley had been recording and touring since the summer with guitarist Scotty Moore and bassist Bill Black, the musicians Sun Records founder Sam Phillips brought in after Elvis turned up at the Memphis, Tennessee-based label's studio. Fontana was there for Presley's first wave of success, from such hit singles as "Hound Dog" and "Jailhouse Rock" to his increasingly frenzied live shows and hip-shaking appearances on The Ed Sullivan Show and other TV programs. He played on many soundtracks -- and was occasionally seen on camera -- for Presley's '50s and '60s movies. He was on the "comeback" Christmas TV special of 1968 that featured Presley and fellow musicians jamming on a tiny stage before a studio audience, with Fontana keeping time on a guitar case. Widely cited for reviving Presley's career, that show was his first live performance in years and the last time Moore and Fontana worked with Elvis, who died in 1977. In 2000, Mr. Fontana played on Paul McCartney's cover of an early Presley hit, "That's All Right." - AP, 6/14/18...... Nick Knox, the former drummer of the band The Cramps, has died at the age of 60. Knox, born Nicholas Stephanoff, had played in the Electric Eels with Cramps frontman John D. Morton before becoming a member of the influential punk outfit. - New Musical Express, 6/16/18.
Monday, June 11, 2018
Elton John has called for a boycott of major social media companies who allow homophobic hate speech to exist on their platforms. "I don't know why they allow it. It's supposed to be free speech, but the things that are on social media are so disgusting that there has to be action taken by the people who own these companies," Sir Elton said in an interview with BBC News on June 8. "People say, 'well, what about my freedom of speech?' Well, sod your freedom of speech," he added. John says a boycott, and the resulting lack of revenue it would cause, would force the social media giants to "sit up" and take a stance against homophobic hate speech on their platforms. "Companies like Facebook and Instagram cannot pretend they are purely private enterprises. I believe they have a public role and responsibility," he said. "But if we found ways to automatically respond to hatred with fact, good could be all the way around the world before falsehood even got its boots on." Shortly before the interview, Elton delivered the "Diana, Princess of Wales Lecture" on HIV in London, when called on the British government and private sector to take necessary actions in order to rid the country of the disease. - Billboard, 6/11/18......
Paul Simon treated fans to a performance of his 1970 Simon & Garfunkel smash "Bridge Over Troubled Water" as his "Homeward Bound: Farewell Tour No Longer" trek stopped in Detroit at the DTE Energy Music Theatre on June 10. Simon explained to the crowd that he hadn't played the Grammy-winning song that he wrote yet on the tour, which began on May 16 in Vancouver, because "it has a strange deterrent for me... that's not much of an introduction is it?" SImon added he was "setting expectations low" for this rendition, but after the performance received a rapturous response, he quipped that "maybe I'll sing it again sometime." Simon is scheduled to wrap up the first American leg of the tour on June 20, then head to Europe 10 days later, then return to the U.S. for one final leg in September, closing with two shows at Madison Square Garden on Sept. 20-21 and a third, on Sept. 22 at a location to be announced. - Billboard, 6/11/18...... Bruce Springsteen performed a stripped-down spoken word rendition of his 1984 Born In the USA track "My Hometown" during the 72nd Annual Tony Awards at Radio City Music Hall on June 10 in New York City. After being presented with a special Tony honor by his pal Billy Joel and receiving a warm introduction from his actor friend Robert DeNiro, who quipped how hard it was to get tickets to the Boss's "Springsteen on Broadway" show, Springsteen strode over to the piano and began reciting childhood memories of his home on Randolph Street in Freehold, N.J. He played softly as he reminisced, speaking of growing up "surrounded by God and all my relatives" near St. Rose's Cemetery, where people did the best they could to "hold off the demons, outside and inside, that sought to destroy them." His spoken word gave way to lyrics from "My Hometown," a song that ruminates on the places most familiar to us. The musician was nominated for a special Tony for his Broadway show, which kicked off at the Walter Kerr Theatre on Oct. 3, 2017. The show is currently scheduled to wrap in Dec. 2018. - Billboard, 6/10/18...... In related news, Paul McCartney and CBS Late Late Show host James Corden made a surprise visit to Paul and the other Beatles' hometown of Liverpool, England on June 9 when they toured such sites as Sir Paul's childhood home at 20 Forthlin Road and the roundabout immortalized in the Fab Four's classic "Penny Lane." The pair also made a stop at the Philharmonic Dining Rooms, where Paul played a set with members of his band. Meanwhile, the sudden disappearance of McCartney's profile pics on his Twitter and Instagram pages have prompted rumours that the superstar could be getting ready to make a big announcement very soon, possibly a release date for a new album he's been working on for some time or a special 50th anniversary release of "The White Album." - Billboard, 6/9/18......
Speaking of 50th anniversaries, Led Zeppelin have posted on their offical Twitter account that they have reunited to work on a new book about the band to mark the 50th anniversary of their formation. John Paul Jones, Robert Plant and Jimmy Page are pictured with the official announcement, with Plant holding a draft copy of a new book they've been working on together." Led Zeppelin By Led Zeppelin is the first and only official illustrated book to be produced in collaboration with the members of the band," according to the description. "It is being produced to celebrate 50 years of the iconic rock group and will feature photographs of Jones, Page, Plant, and Bonham "on and offstage, in candid moments and in the recording studio. This definitive 400-page volume includes previously unpublished photos, artwork from the Led Zeppelin archives and contributions from photographers around the world," the description adds. Led Zeppelin By Led Zeppelin is currently available for pre-order and will hit stores in October via Reel Art Press. - New Musical Express, 6/8/19...... The estate of Prince has announced that a previously unheard home studio cassette recording of Prince performing at his piano in 1983 will be released as Piano & a Microphone on Sept. 21. The nine-track, 35-minute project from the Prince Estate in coordination with Warner Bros. Records is planned for what would have been the rock icon's 60th birthday, and is currently available for pre-order on CD, LP, deluxe CD+ LP, digital release and pre-save for streaming. Tracks include Prince working through "Purple Rain" and "17 Days," both of which would be released the following year, a cover of Joni Mitchell's "A Case of You," and a rare recording of the pre-Civil War spiritual "Mary Don't You Weep." - Billboard, 6/7/18...... Authorities in Los Angeles have charged Redmond O'Neal,, the son of actor Ryan O'Neal and the late actress Farrah Fawcett, with a long list of offenses including attempted murder after he went on what they describe as a "violent crime spree" between May 2 and May 8. O'Neal, 33, is currently in jail after being arrested in May for an alleged armed robbery, and after his June 8 court appearance the LA District Attorney filed multiple charges against the former voice actor, including one count of attempted murder, two counts of assault with a deadly weapon, one count of criminal threats, one count of brandishing a knife and one count of battery. O'Neal, who has struggled with drug addiction for years, allegedly "randomly attacked five men in unprovoked confrontations," in early May, the LAPD said in a statement, with two of the five men being seriously injured. O'Neal has yet to enter a plea in relation to the new charges. - MSN.com, 6/9/18......
As the new Beach Boys-authorized release The Beach Boys With The Royal Philharmonic Orchestra hit stores on June 8, BB co-founder Al Jardine says "the symphony doesn't get in the way of the vocals." "The vocals are the star of the show," Jardine says. "When the mixes are a little weird or someone tries to do something with a well-known song, it never seems to work out. But this one actually takes you to another level. It's like a punctuation mark on an entire career." The band didn't have a hands-on role in the recording, but simply let one of the world's most prestigious symphony orchestras do their thing over original recordings of "California Girls," "Help Me, Rhonda," "The Warmth of the Sun" and other highlights from the band's body of work. "It doesn't sound like Mahler or anybody, where it takes hours to listen to," adds BB member Bruce Johnston. "It's beautiful seasoning. It didn't ruin Brian (Wilson)'s production magic." Brian Wilson added that "it's a great honor and privilege that we could be associated with that great of an orchestra... I'm very proud of it." - Billboard, 6/8/18...... Peter Stringfellow, a British nightclub owner who was an early backer of the Beatles, Rolling Stones, The Kinks and Jimi Hendrix, has died after a secret battle with cancer. He was 77. Stringfellow once booked a little-known Fab Four to play the Azena Ballroom in his hometown of Sheffield, but in the interim between the booking and the performance Beatlemania exploded, and Stringfellow recalled in a 2014 interview that Beatles manager Brian Epstein "gave me his word and stuck to it... It was just pandemonium when the Beatles came on stage. It was the most exciting night of my life." Other groups performing at Stringfellow's various Sheffield venues included Wilson Pickett, The Small Faces, Stevie Wonder, The Searchers, Elton John, The Who, Rod Stewart, Tina Turner and Pink Floyd. After running venues in Manchester and Leeds, Stringfellow relocated to London and opened the first of his eponymous chain of topless strip clubs in London's West End in 1980, which were frequented by the likes of Prince, Stevie Wonder, Marvin Gaye, Rod Stewart, Tom Jones and professor Stephen Hawking. - Billboard, 6/7/18......
Former Fleetwood Mac guitarist/vocalist Danny Kirwan died in London on June 8 of as yet undisclosed causes. He was 68. Kirwan joined Fleetwood Mac in 1968 and contributed to several albums, including Then Play On, Blues Jam at Chess, Kiln House, Future Games and Bare Trees. The first song he recorded with the group was 1968's instrumental single "Albatross." Kirwan was asked to leave the band while on tour in 1972, reportedly due to his alcoholism. He went on to release a handful of solo albums, and in 1998, he was inducted into the Rock and Roll Hall of Fame along with other members of Fleetwood Mac. Posting on the band's official Facebook page, Fleetwood Mac drummer Mick Fleetwood noted Kirwan was "a huge force in our early years" and "his legacy... will forever live on in the music he wrote and played so beautifully as a part of the foundation of Fleetwood Mac, that has now endured for over fifty years." - Billboard, 6/9/18...... Eunice Grayson, who was the first "Bond girl" in OO7's on-screen debut in 1962's Dr. No, has died at the age of 90. Ms. Grayson starred as Bond's love interest, Sylvia Trench, in Dr. No, as well as the follow-up, 1963's From Russia With Love. As Sylvia Trench, Ms. Grayson elicited one of Bond's most famous catchphrases at the beginning of Dr. No. Over a game of cards at the Le Cercle Club casino, Bond asks her for her name. "I admire your courage, Miss, er" She replies: "Trench, Sylvia Trench. I admire your luck, Mr..." "Bond, James Bond," Connery replies. Ms. Trench said in a 2012 interview that Connery was very nervous in the scene, and she was asked by director Terrence Young to "take him away for a drink" to calm him down, which she did. Ms. Trench, whose lines were rerecorded over by voiceover artist Nikki van der Zyl (like many other Bond girls in the 60s and 70s), had originally been cast as Miss Moneypenny, but the part went to Lois Maxwell instead. The Surrey-born actress had been due to be a recurring character in the Bond franchise, but the idea was dropped by the director of Goldfinger, Guy Hamilton. "An amazing lady who left a lasting impression on everyone she met. She will be very much missed. Our sincere thoughts are with her family," Bond franchise producers Michael G. Wilson and Barbara Broccoli tweeted on June 8. - The Guardian.com, 6/9/18...... Jerry Maren, the last surviving Munchkin in the 1939 classic The Wizard of Oz, has died at a San Diego nursing care facility. He was 98. Mr. Maren memorably welcomed Dorothy Gale (Judy Garland) to Munchkinland as part of the Lollipop Guild, the middle Munchin in a trio donning green and presenting Garland with a giant candy. The actor later appeared in TV bits on popular shows over the years including The Twilight Zone, Seinfeld and Bewitched. His most recent role was in 2010, when he appeared in the movie Dahmer vs. Gacy. Mr. Maren was close to his nieces and nephews after his wife Elizabeth, who was also a little person, died in 2011 at age 69. "I've done so many things in show business, but people say, 'You were in The Wizard of Oz? It takes people's breath away," Maren recalled during an interview in 2011. "But then I realized, 'Geez, it must have been a hell of a picture, because everyone remembers it everywhere I go.'" - MSN.com, 6/6/18.
Wednesday, June 6, 2018
In a new interview with the Swedish newspaper Expressen, Gene Simmons of KISS revealed that his band is preparing to announce a three-year world tour that he promises will be "the most spectacular KISS tour ever." He added that it would also take in "all continents," and will be kicking off in January 2019. - New Musical Express, 6/6/18...... Bruce Springsteen will be taking the stage at the Asbury Lanes in his hometown of Asbury, N.J., on June 18 as a "special guest" performer celebrating the transformation of the city's beloved bowling alley into a music venue. A donation will be made by iStar to the Boys & Girls Club of Monmouth County. In 2010, developer iStar invested $100 million to renovate the areas on and around the boardwalk, and the new Asbury Lanes venue opened to the public over Memorial Day Weekend. - Billboard, 6/4/18......
Puerto-Rican singer-songwriter José Feliciano will be performing the U.S. national anthem for 20 new U.S. citizens at a naturalization ceremony at the Smithsonian's National Museum of American History in Washington on June 14, Flag Day. The event will also commemorate the 50th anniversary of Feliciano's performance of "The Star-Spangled Banner" during game five of the 1968 World Series at Detroit's Tiger Stadium, which ignited a controversy that reflected the tense atmosphere in the United States in the era of the Vietnam War and the Civil Rights movement, after Martin Luther King and Robert F. Kennedy were assassinated earlier that year. Boos could be heard in the audience, and many television viewers called in to NBC to complain about Feliciano's "hippie" version of "The Star-Spangled Banner." During the naturalization ceremony on June 14, Feliciano will speak to immigrants from 17 countries gathered to officially become Americans, and then sing "The Star-Spangled Banner." Feliciano, who immigrated to the U.S. with his family from Puerto Rico at age 5, will also donate the Concerto Candelas guitar he played during the recording of his Top 5 breakout hit "Light My Fire" to the Smithsonian, along with other items from his personal archives. "I could be a sarcastic bastard and say it's too little too late," he says, referring to the initial reaction to his "Star-Spangled Banner." "But I'm grateful to the Smithsonian. This is a beautiful thing." Feliciano will also be among the headliners at a free concert in New York City's Central Park on Aug. 12. - Billboard, 6/6/18...... Olivia Newton-John and country singer Hunter Hayes are set to surprise two couples in the Disney series Fairy Tale Weddings, which returns on cable TV's Freeform channel on June 11 at 8:00 p.m. EDT. The new episodes follow 11 new couples with hidden-camera engagements, fairytale weddings and everything in between filmed at different Disney locations around the world. One couple, Christina and Jarrod, tie the knot at Walt Disney World Resort in Orlando, Florida, with Newton-John -- a cancer research crusader after being diagnosed with breast cancer herself -- performing at their ceremony. - Billboard, 6/4/18...... Attorneys for concert promoter AEG have filed a motion to dismiss Ozzy Osbourne's anti-trust lawsuit challenging the concert promoter's block-booking policy, which requires artists playing the O2 arena in London to also play Staples Center in Los Angeles. According to a recent filing from AEG, Osbourne doesn't have standing to sue the company over a proposed Staples Center commitment letter from earlier in 2018 because the rocker was not a party to the agreement, and the deal was between AEG and Live Nation. Osbourne's attorney Dan Wall counters that argument is "flat wrong." "The Staples Center Commitment letter binds the artist," Wall says. "They're trying to have it both ways and say the letter is signed on an artist's behalf, but (also say) the artist will be bound by it and can't do anything if they think it's unlawful." - Billboard, 6/4/18......
Cable TV's A&E channel will air a new David Cassidy documentary, David Cassidy: The Last Session, on June 11, and in the doc Cassidy is reportedly quoted as saying he was still drinking in the last years of his life and he did not have dementia, which was reported at the time. Cassidy, according to People magazine, called producers of the documentary after he fell ill last year and told them that he had liver disease. In the recorded conversation, the former teen idol said there was no sign of dementia and it was "complete alcohol poisoning," adding that he had lied by telling friends and family he had stopped drinking. "He wanted to be honest once and for all," says documentary producer John Marks. Cassidy died of organ failure in Nov. 2017 at age 67, and his late father, actor Jack Cassidy also had a well publicized battle with alcoholism. - AP, 6/6/2018...... Roger McGuinn and Chris Hillman, two co-founders of the seminal '60s country/rock band The Byrds, have announced they will embark on a 50th anniversary tour commemorating the release of their influential 1968 LP Sweetheart of the Rodeo on July 24 at the Ace Hotel in Los Angeles. The tour will also visit Saratoga, Calif. (7/29), Albany, NY (9/18) and Hopewell, Va. (9/20) before wrapping at the Akron Civic Center in Akron, Oh. on Oct. 3. "On March 9, 1968, Roger McGuinn and I along with many fantastic musicians began recording the Sweetheart of the Rodeo album at Columbia Studios in Nashville," Chris Hillman said in a statement. "It was truly a pivotal moment in our lives taking a turn toward the music we always felt a strong kinship with. We are honored that it has left a strong, long lasting impression on country and rock music." With new member Gram Parsons, the Byrds' 1968 album melded country and rock to bring about a new Nashville sound. As pioneers of the blended genre, Hillman and McGuinn will share stories of how the album came together while onstage. Roger McGuinn adds that he and Hillman "are looking forward to taking the fans through the back pages of the recording," and that the concert "will include songs that led up to that groundbreaking trip to Nashville and all the songs from that album." The duo will be joined on tour by country artist Marty Stuart and His Fabulous Superlatives. To warm up for the tour, McGuinn and Hillman played a short set at Stuart's Late Night Jam on June 6 at the Ryman Auditorium in Nashville, Tenn. - Billboard, 6/4/18......
Neil Diamond will be the recipient of the Johnny Mercer Award during the 2018 Songwriters Hall of Fame gala at the Marriott Marquis Hotel in New York on June 14. The award is named for the "Moon River" tunesmith who co-founded the SHOF in 1969 with with music publishers Abe Olman and Howie Richmond. Ahead of the ceremony, Diamond reflected on one of his biggest hits, 1969's "Sweet Caroline (Good Times Never Seemed So Good)." "That song was like a lucky gift. I needed it desperately in my career," Diamond says. "I was about to go hungry. I had a new baby. There were all kinds of things that were counting on this record, and I just had an hour to do it. It was the day before the session, and that beautiful girl came to me and I was a happy guy. You never know with a song; I never knew with 'Sweet Caroline' it would become such a beloved song." Also among the honorees at the gala will be Robert "Kool" Bell, Ronald Bell, George Brown & James "JT" Taylor, John Mellencamp and Bill Anderson. - Billboard, 6/5/18...... With June being Gay Pride Month, Carole King is one of the artists requested by Billboard to write a "love letter" to the LGBTQ community. The legendary singer/songwriter says that she is "old enough to remember friends growing up in the last century who thought being L or G or B or T or Q made them 'the other' not only to others but to themselves. Sadly, in this century, too many people (who may themselves be suffering) are turning to fear, hatred, and blame rather than to love." King continued: "After years of fighting for AIDS research and against arbitrary barriers defining "normal," you, and consequently all of us, have come a long way.... My hope for the future is that every being will live in harmony, peace, joy, love and light." - Billboard, 6/5/18...... Music producer/composer/arranger Giles Martin, the son of the late Beatles producer George Martin, has been tapped by the Aussie alternative rock outfit INXS to be their executive music producer. In that role, Martin will have creative reins on all audio aspects of INXS's plans, which include musicals and movies and the reissue of their studio albums, which will be repackaged, remixed and expanded for release through Universal Music Group (UMG) in partnership with Petrol Records. Martin first collaboarated with INXS in 1994, and has worked with the band across several of their releases, including a greatest hits compilation and a Dolby Atmos mix of their classic Kick album for its 30th anniversary reissue in 2017. Formed in Perth in 1977, INXS has racked up six U.K. Top 10 albums and five U.S. Top 20 albums, a BRIT Award (in 1991 for best international group) and, in 2001, they were inducted into the ARIA Hall of Fame. - Billboard, 6/5/18......

Queen is curently occupying three of the top 20 spots on Billboard's Hot Rock Songs chart for the week ending June 2, thanks to streaming and sales gains for the band's catalog after the May 18 arrival of the first trailer for its upcoming biopic, Bohemian Rhapsody. The film's namesake song has risen to No. 8 from No. 10 on the chart, drawing 4.7 million U.S. streams and sold 4,000 downloads in the tracking week. "Rhapsody" is followed by "Another One Bites the Dust" (No. 13; 3.3 million streams, 2,000 sold) and "We Will Rock You" (No. 17; 2.7 million streams, 3,000 sold), with all three songs appearing in the trailer. Additionally, the band's Greatest Hits LP, originally released in October 1981, has jumped to No. 2 from No. 4 on the Hard Rock Albums chart. Bohemian Rhapsody, starring Rami Malek as late Queen frontman Freddie Mercury, is set to premiere Nov. 2 in the U.S. - Billboard, 6/1/18...... After two TV-movies based on Dolly Parton songs aired on NBC, streaming giant Netflix has picked up an eight-episode scripted Parton anthology with the same premise. The as yet untitled anthology will see each episode based on a song by the country music icon. Parton will serve as singer-songwriter, exec producer and will also appear in the series. "As a songwriter, I have always enjoyed telling stories through my music," Parton said in a statement. "I am thrilled to be bringing some of my favorite songs to life with Netflix. We hope our show will inspire and entertain families and folks of all generations, and I want to thank the good folks at Netflix and Warner Bros. TV for their incredible support." - The Hollywood Reporter, 6/4/18...... Prince fans will celebrate what would have been the music legend's 60th birthday with a three-day music festival beginning on June 7 in Henderson, Minn., where the iconic movie Purple Rain was filmed. The festival will include a bus tour of Purple Rain filming locations, a screening of the 1984 movie and live music. In honor of Prince's 60th birthday, 60 butterflies will be released at the event, and members of Prince's family will be present. Meanwhile, another copy of Prince's super rare "The Black Album" has surfaced. The album was supposed to be released in 1987 as The Funk Bible, Prince's 16th album. However, the singer had a "spiritual epiphany" and demanded all 500,000 copies be destroyed, as he said the content was "evil." Prince later gave permission for it to be released on CD and cassette -- but never vinyl. Five vinyl copies surfaced in the States in 2017, and now another has appeared in Canada, after a Canadian former employee of Columbia Records' pressing plant held onto one of the records. The owner has listed the record online on Discogs.com for $27,500, and a pristine edition of the album once sold for $42,298. In more Prince news, sources close to the investigation of his 2016 death from an accidental drug overdose have revealed that the pop star often "videotaped himself having sex with lots of his lovers and was quite kinky in his porn tastes." "The evidence is in his vaults and on the computers seized by police," says the source, who stressed that none of the material was illegal. The music legend's porn preferences were described as "wild" by another source, based on the search history and downloads on laptops taken from Prince's home. "Cops had enough respect for Prince that they didn't want to mar his legacy by revealing he was a secret sex-tape and porn addict!" the insider claimed.- AP/RadarOnline.com, 6/3/18......

James Taylor and Sheryl Crow's co-headlining summer tour hit a jam-packed Hollywood Bowl on May 31, with Taylor stepping onstage to a standing ovation -- one of several throughout the evening. Centering on well-known entries in his repertoire, including "Fire & Rain," "How Sweet It Is (To Be Loved By You)," "Handyman," "Sweet Baby James," Don't Let Me Be Lonely Tonight" and "You've Got a Friend, Taylor also took the audience all the way back to 1968 with "Something in the Way She Moves" -- the song he auditioned for Paul McCartney and George Harrison before he signed with Apple Records. Earlier in the evening, Taylor joined Crow onstage for a rousing rendition of Crow's hit "Everyday Is a Winding Road," with Crow joining Taylor during his encore for duets of "Mockingbird" and "Close Your Eyes." Taylor and his band will next head to Sacramento (6/10), Portland, Ore. (6/12) and Seattle (6/13) before Bonnie Raitt rejoins the tour for seven shows beginning in St. Paul, Minnesota (6/22). - Billboard, 6/1/18...... Actor Bill Phipps, a prolific character actor who starred in several sci-fi movies of the 1950s and provided the voice of Prince Charming in the Disney classic Cinderella, died on May 31 at UCLA Medical Center in Santa Monica after a battle with lung cancer. He was 96. His other roles include a servant to Marlon Brando's Antony in Julius Caesar (1954), the French Impressionist painter Emile Bernard in Kirk Douglas' Lust for Life (1956) and the old man Quentin in Homeward Bound: The Incredible Journey (1993). Mr. Phipps left show business in the late 1960s to live in Maui but returned to portray Theodore Roosevelt in the 1976 ABC miniseries Eleanor and Franklin, winner of 11 Emmy Awards. He then reprised the role in a commercial for Maxwell House coffee. He also showed up on TV shows like The Twilight Zone (the 1960 episode "The Purple Testament"), Perry Mason, Rawhide, 77 Sunset Strip, Gunsmoke, F Troop, Batman, The Virginian and Mannix. - The Hollywood Reporter, 6/3/18.
Friday, June 1, 2018
The Who's Roger Daltrey released his first solo LP in 25 years, As Long As I Have You, on June. 1. A soulful grab bag of originals and covers, the album was described by Daltrey in a statement as "a return to the very beginning, to a time when we were a teenage band playing soul music to small crowds in church halls." - Billboard, 5/31/18...... Posts by Mick Jagger on his son Lucas Jagger's Instagram account have gone viral as the legendary Rolling Stones frontman apparently left a series of "dorky dad" comments to tease his son. "Looks like fun. Ha!" read one comment underneath a photo of Lucas at the Lollapalooza festival. "Watch out for the water," said another, written in the comments section on a photo of Lucas standing ankle deep in the ocean. Meanwhile, the Stones returned to London in late May for their first show in the city in five years. - Billboard, 5/31/18......
Former The Monkees members Mike Nesmith and Micky Dolenz will kick off their "The Monkees Present The Mike & Micky Show Tour" in Arizona on June 1. Both Dolenz and Nesmith said the tour developed out of a mutual friendship and respect for each other that began early in the Monkees' career and has lasted through the years. "I've always been a fan of his and he's been a fan of mine," Dolenz says. "We always got along great creatively. (We have) similar tastes in music and style and stuff like that. I've had an enormous amount of respect for him as a musician, singer and songwriter." Nesmith says that he and Dolenz always "got on so well." "He could make me laugh hard and I could make him laugh hard. So we were playmates on that level," he said. "The Mike & Micky Show Tour" is also scheduled to hit California, Nevada, Colorado, Illinois, Ohio, Pennsylvania, New York and New Jersey, and includes two dates in Canada. Nesmith, meanwhile, has just released his new memoir, Infinite Tuesday: An Autobiographical Riff, in which he remembers his Monkees days as well as his tenure with the First National Band, along with his Christian Science philosophy and meeting the Beatles. - Billboard, 5/31/18...... Elton John spoke out about the recent successful referendum in Ireland to repeal the country's ban on abortion during a recent visit to Ukraine to raise awareness about AIDS. "Believe me, I love this country. We will do everything we can to continue the fight against AIDS," John said at an event organised by the Elena Pinchuk Foundation. "It takes a long time for things to happen as I said," Elton continued. "Look what just happened in Ireland: the vote for abortion. Things change. People | they change their mind. And with a younger generation coming up, they are different kind of people, and they're our future." It has also been announced that the pop star will be further establishing his alliance with people living with HIV and AIDS by delivering the "Diana, Princess of Wales Lecture" on HIV on June 8 in London. The lecture is presented with the mission to end AIDS, calling on the government and private sector to take necessary actions in order to rid the country of the disease. Meanwhile, Paramount Pictures has given a May 17, 2019 opening date for the upcoming Elton biopic Rocketman. The movie has been billed as a "larger than life movie musical spectacle that tells the story of a child prodigy turned music legend" and will star Eddie the Eagle actor Taron Egerton as John. - New Musical Express/Billboard, 5/30/18...... The Jimmy Buffett Broadway musical "Escape to Margaritaville" has announced it will have its final performance on July 1 after the tequila-infused jukebox musical has struggled to build audiences since opening earlier in 2018. The romantic comedy, set at a Caribbean island getaway threatened by an erupting volcano, has been a modest earner at the box office since it began previews in February, suggesting that Manhattan is not a high-density Parrothead metropolis as it played to just 56 percent capacity. Built around songs drawn primarily from Buffett's back catalog but also including more recent material, the musical drew more consistent crowds in Houston and Chicago, suggesting that it might fare better on tour, and producers have announced a road company will kick off in Oct. 2019 at Rhode Island's Providence Performing Arts Center. - The Hollywood Reporter, 5/31/18...... The estate of Michael Jackson filed a copyright infringement suit against the Walt Disney Co. on May 30, alleging that the television special The Last Days of Michael Jackson which aired on ABC on May 14 used Jackson's songs and videos without permission. Jackson's estate alleges that the producers used songs including "Beat It," "Billie Jean," and "The Girl Is Mine," along with music videos such as "Thriller," and clips from This Is It, the concert documentary, without asking for permission before the show aired. The suit says when the estate raised objections, Disney asserted that the show was a "documentary" and was entitled to use the material under the "fair use" doctrine. Howard Weitzman, the attorney for the Jackson estate, argued that was "patently absurd," especially in light of Disney's aggressive enforcement of its own copyrights. - Variety.com, 5/30/18......

A career-spanning documentary focusing on former The Guess Who and Bachman-Turner Overdrive member Randy Bachman had its world premiere at the Hot Docs festival in Toronto, Canada, in May and will air on Canada's CBC Documentary Channel later in 2018. Incorporating numerous present-day interviews with Bachman's family, management, and fellow musicians, the documentary touches on everything from Bachman's childhood to his various rock bands -- The Guess Who, BTO, Brave Belt, Bachman-Turner -- and solo work. Bachman says it's "pretty strange" seeing his life condensed into a 75-minute documentary. "It's like your dad doing a surprise and inviting out all your friends and showing all your old family home movies of going on vacation and the clothes you wore, and then have all your friends complaining about what a poor playmate you were or what a brat you were," he says. A number of musicians who cite Bachman as an influence, including Neil Young, Paul Shaffer, Buffy Sainte-Marie, Alex Lifeson and Peter Frampton, also contribute to the documentary. Bachman is also promoting his new album, By George By Bachman -- Songs of George Harrison, which he has described as "his last all-original studio work." and a new movie called Taking Care of Business is currently in the works. Bachman says his son, Tal Bachman, who scored an alternative rock hit with "She's So High," has also joined his band and "they're talking about re-recording it for the women's movement because "the women in the audience don't sing 'she's so high'; they sing 'we're so high, we're high above you,' but they're pointing to the men." - Billboard, 5/31/18...... A private retreat in the Turks & Caicos Islands that is believed to be the only remaining property in Prince's real estate portfolio is being put up for sale. A New York auction house is taking sealed bids on the 5.7-acre (23,000 sq.-meter) property which is surrounded by water on three sides and includes several structures totaling more than 10,000 square feet (930 sq. meters). It includes two private beaches, a marina and a long, winding driveway painted purple. Prince bought the property in 2011 for $13 million, and it is expected to bring as much as $15 million. - AP, 5/29/18...... Former Police frontman Sting and his wife Trudie Styler were presented with honorary degrees during the 250th commencement at Brown University in Providence, R.I., on May 27. Sting and Styler were recognized for their work with the environmental organization the Rainforest Fund, to protect the world's rainforests, which they co-founded. - AP, 5/28/18...... Willie Nelson was forced to leave the stage before playing a note at a concert in Charlotte, N.C., on May 26 at the PNC Music Pavilion after the country/pop legend complained he was ill. After picking up his trusty acoustic guitar Trigger and briefly putting it on, Nelson set it back down, flung his cowboy hat into the crowd and left the stage. The 85 year-old singer could be seen walking out of the stage door after what was reportedly his second attempt to take the stage that night. A spokesman for Nelson said the following day that he was suffering from a "stomach bug" that prevented him from performing and that the Charlotte show will be rescheduled at a later date. The concert promoter also issued a statement saying "Fans are asked to please hold on to their tickets until the new date is announced." - Billboard, 5/28/18......

Graham Nash is prepping a 2-disc compilation of his solo material and work with Crosby, Stills, Nash & Young entitled Over the Years. The release, which hits stores June 29, features 15 tracks of Nash's greatest solo material, up to 2016's Myself At Last on one disc, and an equal number of demos from 1968-80. The latter disc includes rarities such as "Horses Through A Rainstorm," co-written with Terry Reid and originally targeted to join "Our House" on CSNY's Deja Vu, as well as "Man In The Mirror," "I Miss You," "Simple Man" and "Right Between The Eyes." "I realized there hadn't ever been a 'greatest hits' album of my music," Nash says, "so I decided that I would find out what my 15 most popular songs are and put them on. And then I thought, 'Well, everybody's got those,' so I decided I would put demos on here because I think people are kind of interested in what happens from a demo to an actual record." As for a potential CSN and/or Y reunion (the band has been dormant since 2015), Nash says "I don't know what's going on." "All I know is I'm here on my own trip now and having a great time. If someone comes to me, if Neil (Young) calls again and says, 'Hey Willy, man, I've got six great songs here. What do you want to do?' then we're off and running again. But until that happens, nothing's going on." - Billboard, 5/31/18...... Ginger Baker's son Kofi Baker, Jack Bruce's son Malcolm Bruce and Eric Clapton's nephew Will Johns have announced they will come together for the first time in the UK to pay homage to Cream's extraordinary legacy with "The Music Of Cream - 50th Anniversary World Tour." The four-date UK tour, which starts at the Glasgow O2 Academy on Nov. 23, celebrates 50 years since the original line-up's farewell UK concert at the Royal Albert Hall in London on Nov. 26, 1968. Other dates include the Leamgton Spa, Assembly (11/24), London's O2 Forum (11/25) and the Manchester Ritz on Nov. 26. The trio will share personal stories and perform songs such Cream classics as "Sunshine of Your Love," "Crossroads," "Spoonful" and White Room" performed across a comprehensive set, which will also see the three interplay with footage of their fathers and mentors on the big screen, along with never-before-seen footage and photos. Tickets are available via www.themjrgroup.com/moc50th/. - Noble PR, 5/29/18...... The iconic 80s Canadian rock band Glass Tiger, best known for their 1986 UK Top 40 hit single "Don't Forget Me (When I'm Gone)" and 1991's "My Town" featuring Rod Stewart, return to the UK for the first time in 27 years to play two rare concerts. The band last came to the UK when they supported Roxette on their 1991 nationwide UK tour. Glass Tiger play the University of London Union on Oct. 19, followed by the Rockingham Festival at Nottingham Trent University on Oct. 21. Tickets for the University of London concert can be booked from Eventbrite, Eventim, and Gigantic. Tickets for Glass Tiger's Rockingham Festival performance are available from Ticketsource. To celebrate their 30th Anniversary, earlier this year Glass Tiger released a new album entitled 31 which includes two new songs and re-imagined recordings of all their hit singles. - Noble PR, 5/29/18...... Russ Regan, the "golden-eared" A&R music exec best known for signing the likes of Elton John, Neil Diamond and Barry White, among many others, has died following a series of health problems. He was 89. The 30-year industry veteran had been hospitalized this spring following surgery for a pacemaker, and his battles with cancer and other ailments even led to a GoFundMe campaign to help his family cover hospital expenses. In 1965, Mr. Regan joined the Warner Bros. soul imprint Loma as general manager, and two years later took over at the fledgling Uni Records, owned by MCA, where he proceeded to transform it into a powerhouse by signing both Diamond and John, as well as guiding other artists like Strawberry Alarm Clock ("Incense and Peppermints") and Hugh Masekela to mainstream success. Mr. Regan signed John to Uni in 1970 and played an integral part in introducing the British piano man to U.S. audiences during the elaborate promotional campaign for his second studio album (but first in the U.S.), which included breakthrough single "Your Song." On Twitter, Elton John paid tribute to Mr. Regan, saying thanks for "believing in me and helping launch my career." In 1972, Mr. Regan jumped ship to 20th Century Records where he launched then producer Barry White's singing career, and in 1977 he launched Parachute Records in a working partnership with Neil Bogart's Casablanca Records. He also did extensive work as a music supervisor or consultant for numerous films including The Karate Kid, Breakin', All the Right Moves and Flashdance, among others. - Billboard, 5/29/18......
Led Zeppelin's Jimmy Page has persuaded authorities in the affluent Holland Park area of West London to postpone a decision on pop star Robbie Williams' plan for an underground gym and swimming pool. Page and the former Take That boy band member have been feuding for years over Williams' plans to extend his home, which Page says could damage his own 19th-century Gothic-revival mansion, Tower House, which features ornate tiling, plasterwork and stained glass. Page says Tower House could be damaged by vibrations from construction work. Page says he's careful to only play acoustic guitars in the home, which he bought in 1972 from actor Richard Harris, however Williams counters the construction work "will result in absolute minimal impact" to neighboring properties. At a meeting on May 30, the Kensington and Chelsea Council's planning committee decided not to grant Williams planning permission until it received further legal assurances. Page said he was "really pleased at the outcome" and the council's consideration for the house. "I'm only the custodian to pass it on to the next person in the same way I bought it from Richard Harris," he said. - AP, 5/30/18...... Australian guitar legend Phil Emmanuel died on May 24 in the Australian town of Parkes after a sudden asthma attack. He was 65. Revered for his versatility on the electric guitar, Emmanuel shared a stage with the greats of country, jazz and rock 'n' roll over 50-year-plus career, from Dolly Parton to Willie Nelson, Tammy Wynette, Dire Straits, The Shadows, Midnight Oil, Jimmy Barnes, Carlos Santana and many more. The 2000 Sydney Olympic Games provided a career highlight for Emmanuel and his younger brother and regular bandmate Tommy Emmanuel as they performed at the Closing Ceremony, and the pair reunited again in late 2010 for a 50th anniversary tour. In 1991, Phil was inducted into Australia's Country Music Hall of Fame. - Billboard, 5/28/18...... Former US astronaut Alan Bean, who was the fourth man to walk on the Moon, has died in a Houston, Tex. hospital at the age of 86, his family has said. Mr. Bean also commanded the second Skylab crew in 1973 and went on in retirement to become an accomplished artist, producing paintings that were inspired by space. A former US Navy test pilot, Mr. Bean was selected by NASA as a trainee in 1963 and went into space twice, the first time in Nov. 1969 as the lunar module pilot on the Apollo 12 Moon-landing mission. He later described how complex and risky the mission had been: "It was more science fiction to us, I think, than it was to the average public." Mr. Bean retired from NASA in 1981 and carved a successful career as an artist. His paintings, inspired by space travel, featured lunar boot prints as well as small pieces of his mission patches which were stained by Moon dust. The three astronauts who preceded Alan Bean to the moon's surface were Neil Armstrong and Buzz Aldrin on Apollo 11 in July 1969, and Charles Conrad who was also on the Apollo 12 mission. Of the four men, only Aldrin is still alive, now aged 88. Mr. Bean is survived by his wife Leslie, a sister and two children from a previous marriage. - BBC.com, 5/27/18.
Sunday, May 27, 2018
In a new interview with the UK paper The Guardian, Ozzy Osbourne says he sometimes has a hard time remembering his age. "The hardest thing about getting old is all my good friends are dead," said Osbourne. "My problem, really, is I don't remember I'm 70. I don't really know what 70-year-old people are supposed to do. So I just do my own thing," he added. However, Ozzy is actually 69 and doesn't turn 70 until Dec. 3 -- a good six months away. The Black Sabbath frontman, a resident of Los Angeles since 1997, also said he'd "like to move back to England someday." "The weather is great here, but it's so easy to fall into the LA bulls--t," he said. "All the newspapers say I'm ill. F--- off! I'm on the front of the National Enquirer, like: 'Ozzy is dying, his last words were 'Eugh'." Osbourne will return to his native UK in June to headline the Downfold Festival, where he'll be headlining (on June 10) with Guns N' Roses and Avenged Sevenfold. - New Musical Express, 5/26/18......

After the success of its Jesus Christ Superstar - Live In Concert musical on Apr. 1, NBC has announced on May 22 that its next live production will be another hippie generation favorite -- the Broadway musical "Hair." "I'm overjoyed that James Rado and Galt MacDermot are trusting us with their masterpiece 'Hair', one of the most original shows ever conceived for Broadway with one of the greatest scores," said NBC Entertainment chairman Robert Greenblatt at a presser. "These songs are part of the vocabulary of popular music, and this rebellious story of young people protesting and standing up for what they believe in is as relevant today as it was 50 years ago. This will be the perfect live event, and I'm looking forward to seeing Craig and Neil, along with our partners at MGM and the original creators bring the audience to their feet as they experience these beloved songs and recognizable young characters." "Hair" has been revived several times since its original 1968 Broadway run, most recently with a celebrity-studded staging at the Hollywood Bowl and earned a film adaptation from Milos Forman in 1979. It tackled the Vietnam War, drugs, race, gender and sexual identity in a manner few mainstream musicals did at the time. The brief nudity in most stagings was also rather revolutionary when it first debuted, however don't expect that to make its way onto broadcast TV even in the spring of 2019, when Hair - Live In Concert is set to air. - The Hollywood Reporter, 5/24/18...... Also celebrating an anniversary in 2018, its 20th, is the 1998 glam-rock tribute Velvet Goldmine. Director Todd Haynes' film premiered at the Cannes Film Festival in May 1998 and tells the story (loosely based on David Bowie, Iggy Pop and their fellow '70s-era glam rockers) of the rise and fall of a dazzling fictional rock star Brian Slade (stage persona Maxwell Demon). Starring Jonathan Rhys Meyers, Ewan McGregor, Toni Collette, Christian Bale and Eddie Izzard, the movie's soundtrack itself served as the ideal beginner's guide for anyone looking to explore everything the '70s glam era had to offer, featuring music from the likes of Brian Eno, T. Rex, New York Dolls, Roxy Music, Lou Reed and Steve Harley & Cockney Rebel. - Billboard, 5/23/18...... An all-star lineup of actors, comedians, and musicians including Laurie Anderson and Steve Buscemi celebrated Bob Dylan's 77th birthday on May 24 with a reimagination of Dylan's 1963 Town Hall Concert at the same NYC venue where the concert was originally held. "Tomorrow is a Long Time: Songs From Bob Dylan's 1963 Town Hall Concert" featured former Rolling Stones backup singer Lisa Fischer ripping through "A Hard Rain's A-Gonna Fall" and Bill Murray showing up unnannounced for a reading of "Don't Think Twice, It's All Right." The event paid tribute to Dylan's April 23, 1963, show when a 21-year-old Dylan performed in front of one thousand people at Town Hall. - Billboard, 5/25/18...... The Rolling Stones played their first hometown gig in London in five years on May 22, delivering "Start Me Up," "Gimme Shelter," "Sympathy for the Devil" and other big hits. Five songs into the show, frontman Mick Jagger stressed how good it was for the Stones to be playing a proper show in the city that bred them, a sentiment he'd repeat several times throughout the evening. Opening for the Stones was Liam Gallagher, who plowed through a brief set featuring the occasional Oasis cut and tracks off his 2017 solo LP As You Were. But the concert was not without its hitches -- a great number of fans took to Twitter to voice their frustration at being refused entry due to the size of their bags at London Stadium. Many complained about the queues, being turned away, having to pay to store their bags, or simply abandoning their bags altogether, even though a statement on London Stadium's website reads: "The Rolling Stones along with its touring partners and host venues strongly encourages fans to not bring any type of bags to our live performances. For ALL of the upcoming European performances, fans will be able to carry the following style and size bag, package, or container when approaching queue lines of fans awaiting entry into the venue." - Billboard/New Musical Express, 5/23/18......
John Fogerty has enlisted ZZ Top's Billy Gibbons to record a gritty new rocker called "Holy Grail" that will be released digitally on June 8 and is the first track from Fogerty's next album, which he's currently writing and hopes to enter the studio to begin recording this fall. Fogerty says that the song was the result of a short session he and Gibbons did during late February and posted on Facebook to promote his coheadlinging summer tour with Gibbons, which kicked off on May 25 in Atlantic City. "We played short versions of a few of each of our songs," Fogerty recalls, "and even before that, as the (tour announcement) was going to happen I began to think, 'Y'know, we ought to write a song and record it kind of in honor of this tour.'" The two met up at Fogerty's house not long after that, though he wound up doing the heavy lifting due to Gibbons' busy schedule. "I got a track recorded and then Billy came in and put his voice and guitar on it. I probably would've had this thing come out two months ago, but we haven't quite started the tour yet. So by this Friday we'll start to really groove on the song," says Fogerty, who adds the song's title comes from what he thought it would be like standing on the stage playing guitar with Gibbons. For his part, Gibbons says "it's not an overstatement to say that writing a song with John Fogerty is a genuine bonus" and the song "begs a shout of, 'Turn it up!'" Fogerty says he expects the joint tour to be "a lot of fun" and plans to play "Holy Grail" with Gibbons, and hopefully more. - Billboard, 5/24/18...... Peter Frampton is among the artists paying tribute to the Small Faces' 1968 LP Ogdens' Nut Gone Flake, which hit stores on May 24, 1968. "Ogdens' was the best Small Faces album for me," Frampton tells Billboard. "It was just after its release that I first met Steve Marriott and Ronnie Lane, and there was talk of me joining the band as the fifth member as well. They were always one of my most favourite bands from, "Whatcha Gonna Do About It," onwards. This album's great material and concept are what made it their finest work. Its eye catching round cover made it unique before you even heard the music. Love this record!!," Frampton added. Bassist Lane, keyboardist Ian McLagan and drummer Kenney Jones would eventually form the Faces in 1970 with Rod Stewart and Ronnie Wood, and Marriott became the frontman for Frampton's former band, Humble Pie, in 1969. - Billboard, 5/24/18...... The estate of Michael Jackson is slamming the ABC special The Last Days of Michael Jackson, which aired on the network on May 24. The estate says the special is not sponsored or approved by Jackson's heirs, and will most likely violate their intellectual property rights. "We believe the special to be another crass and unauthorized attempt to exploit the life, music and image of Michael Jackson without respect for Michael's legacy, intellectual property rights or his children," the estate said in a statement. The estate said ABC used a copyrighted silhouette and photo to promote the special, but stopped after demands from Jackson attorneys, and also used other other intellectual property without permission, including music, photos and artwork. "It is particularly disheartening that (ABC owner) Disney, a company known to strongly believe in protecting its own IP rights, would choose to ignore these rights belonging to the Estate," the statement added. Representatives for ABC owner Disney did not immediately respond to a request for comment. - AP, 5/23/18...... As the trailer for the upcoming Queen biopic Bohemian Rhapsody was shared on the Internet in late May and criticized by some fans for leaving out any mention of frontman Freddie Mercury's alleged bisexuality, Queen's latest frontman Adam Lambert says he doesn't know how "in the closet" Freddie actually was. "I mean it was like another time where it was just taboo to even discuss it in the media," Lambert says. "I think it might have been interpreted as him being tongue-in-cheek, but he sort of owned it from the get-go." Lambert, who was the openly first gay man to have a No. 1 album on the Billboard 200, is currently on a summer tour with Queen throughout Europe, before the group comes to Las Vegas for a limited three-week residency at the Park Theater. - Billboard, 5/23/18......

Banjo player extraordinaire and producer John McEuen of the Nitty Gritty Dirt Band fame has just released a new memoir, The Life I've Picked: A Banjo Player's Nitty Gritty Journey. The comprehensively illustrated 328-page tome, with more than 70 photos, details the 72-year-old California native's rich musical career, from becoming a teenage banjoist to his longtime membership in the NGDB to his work with high school pal Steve Martin on "King Tut" and Martin's Grammy Award-winning LP The Crow: New Songs for the 5-String Banjo. McEuen says the Eagles have always been respectful of him and the Dirt Band for helping to forge a path they followed to their success. "I think we helped open that road a bit for them. Glenn Frey and the other guy, (Don) Henley, both gave credit to the Dirt Band. Actually, (Frey's) Longbranch Pennywhistle opened for us for a week at the Troubadour. That scene in southern California was the most overlooked scene in the country.... It was an exciting time." After leaving the NGDB for a second time late last year, McEuen is still active as a solo artist leading his own band. - Billboard, 5/23/18...... Fifty years after the Beatles' psychedelic animated movie classic, Yellow Submarine, hit theaters, Titan Comics is prepping a graphic novel take on the trippy adventure. In this Apple-approved version, The Simpsons comics artist Bill Morrison re-tells the story of the cheerful, music-loving underwater world Pepperland's invasion by the marauding, music-hating Blue Meanies, who turn the citizens into statues by shooting arrows that drop green apples on their heads while imprisoning Pepperland's guardians, Sgt. Pepper's Lonely Hearts Club Band, in a soundproof globe. The Beatles Yellow Submarine will be released Aug. 28, and its trailer can be viewed on EW.com. - Billboard, 5/23/18...... Roger Clark, a drummer who contributed to the legendary "Muscle Shoals sound" by contributing to albums by the likes of Tom Jones, Paul Anka, Lou Rawls and others died of a heart attack on May 24 at home. He was 67. Clark played his first paying gig at 14, going on to work in studios in Muscle Shoals and Nashville, and worked at FAME Recording Studios and Wishbone Recording Studio in the 1970s and '80s. Clark was also an inductee into the Alabama Music Hall of Fame, which says he drummed on more than 30 gold and platinum albums and toured with the Steve Miller Band, Journey and the Pointer Sisters, among others. - AP, 5/25/18...... Glenn Snoddy, a Nashville recording engineer who is credited with inventing the guitar fuzz pedal, died on May 21 at age 96. Mr. Snoddy was one of Nashville's top engineers beginning in the 1940s, and in the 1960s he constructed a guitar pedal that was housed in a structure that was similar to a box in an attempt to recreate a distorted sound that occured during a Marty Robbins recording session for the song "Don't Worry." All musicians would have to do was to push a button to distort the sound. The Gibson Company heard it, bought the rights to it and manufactured the Maestro Fuzz-Tone. Mr. Snoddy was also responsible for hiring a newcomer to town from Texas to be a janitor at Quonset Hut Studios in Nashville, where he was employed. His name was Kris Kristofferson. Mr. Snoddy, a U.S. Army veteran who served his country during World War II and earned three bronze stars, will be buried with full military honors. - Billboard, 5/23/18......
Author Philip Roth, the prize-winning novelist and fearless narrator of sex, death, assimilation and fate, from the comic madness of Portnoy's Complaint to the elegiac lyricism of American Pastoral, died of congestive heart failure in a New York City hospital on May 22. He was 85. Author of more than 25 books, Mr. Roth was a fierce satirist and uncompromising realist, and among the greatest writers never to win the Nobel Prize. But he received virtually every other literary honor, including two National Book Awards, two National Book Critics Circle prizes and, in 1998, the Pulitzer for American Pastoral. He was in his 20s when he won his first award and awed critics and fellow writers by producing some of his most acclaimed novels in his 60s and 70s, including The Human Stain and Sabbath's Theater, a savage narrative of lust and mortality he considered his finest work. Mr. Roth identified himself as an American writer, not a Jewish one, but for Mr. Roth the American experience and the Jewish experience were often the same. After receiving a master's degree in English from the University of Chicago, he began publishing stories in The Paris Review and elsewhere. As narrated by Alexander Portnoy, from a psychiatrist's couch, Roth's novel Portnoy's Complaint satirized the dull expectations heaped upon "nice Jewish boys" and immortalized the most ribald manifestations of sexual obsession. Although Portnoy's Complaint was banned in Australia, many critics welcomed the novel as a declaration of creative freedom. The novel sold millions, making Mr. Roth wealthy and famous, and it was later turned into a movie adaptation, along with his novella Goodbye, Columbus. After his disastrous second marriage to British actress Claire Bloom ended, Mr. Roth threw himself back into writing. Now in his 60s, he wrote three of his better novels, American Pastoral, I Married a Communist, and The Human Stain, focusing on American cultural history and several traumatic moments. - The New York Times/AP, 5/23/18.
Tuesday, May 22, 2018
The Rolling Stones kicked off their European tour on May 17 at Croke Park in Dublin, Ireland with the classic "Sympathy for the Devil," the first in a 19-song setlist that also included "Tumbling Dice," "Paint It Black," and an audience request, "Wild Horses." The band also performed its 1981 track "Neighbours" for the first time since 2003, and encored with "Gimme Shelter" and "(I Can't Get No) Satisfaction." The Stones' "No Filter Tour" hits their native England in the last week of May, playing two shows at the London Stadium where they'll be respectively supported by Liam Gallagher and Florence & The Machine. - New Musical Express, 5/18/18......

The Jacksons have been confirmed to headline the Detroit Music Weekend on June 14-17, where they will also be honored with a key to the city and Michael Jackson will have a street renamed in his honor. The city announced on May 17 that a downtown block will be renamed Michael Jackson Ave., however Marlon Jackson says it was his understanding the street was "supposed to be" renamed for the entire group and "I think it is going to be that. There was a mistake." While Detroit has a city ordinance that requires any honorary street naming to be for an individual only, sources said that talks were underway to allow for an exception to that. Detroit Music Weekend founder and producer Vince Paul says he wanted to start with Michael and "if I had my druthers there'll be [streets named for] Tito, Jackie, Marlon... That's where I'm going with it." In 2017, Aretha Franklin was the recipient of a street naming during the festival, and there are also plans to rename street after other legendary Detroit acts including The Tempations, The Four Tops and The Supremes. In addition to the Jacksons' free public performance on June 16, a Jacksons tribute concert to the group will take place on June 15. More than 500 performers are expected to play during the festival, including former Grand Funk Railroad frontman Mark Farner. - Billboard, 5/17/18...... In other Jacksons-related news, ABC has announced it will broadcast a two-hour Michael Jackson special dedicated to his live and legacy on May 24, ahead of next year's 10th anniversary of his death. The Last Days of Michael Jackson will feature never-before-seen interviews he did with Barbara Walters and Diane Sawyer, as well as conversations with his friends and family. The special airs on ABC on May 24 at 8:00 p.m. EST. - Billboard, 5/17/18...... In related news, NBC announced on May 17 it will broadcast a 50th anniversary tribute to Elvis Presley's iconic "1968 comeback" special sometime in 2019. The special is set to feature some of today's biggest music artists recreating the spectacle and the staging of the original Singer Presents... ELVIS show. Additionally, the two-hour broadcast will include rare footage of the superstar and interviews from those who were involved in the event 50 years ago. - Billboard, 5/17/18...... The George Clinton-fronted '70s funk band Parliament has released Medicaid Fraud Dogg, its first LP in 38 years. The first single from the lengthy 23-track album, "I'm Gon Make U Sick of Me" featuring Scarface, was released earlier in 2018. Clinton says Parliament's twin band Funkadelic had the last release, First Ya Gotta Shake The Gate, and now "it's Parliament's turn." Clinton recently announced his intention to retire from touring in 2019, saying that the decision had been coming for "a long time," but due to P-Funk's legacy, "They'll still be funkin' long after I stop." - Billboard, 5/22/18......
The Who frontman Roger Daltrey had some harsh words for UK Labour leader Jeremy Corbyn during a recent interview with Britain's Event magazine. "Jeremy Corbyn is not a socialist. He's a communist," Daltrey said. "Be honest about that and see how many votes you get, Jeremy, because otherwise, you're going to be moving in to Downing Street under a false premise." Daltrey also weighed in on Brexit, saying "what I'm against is Brussels, not the EU. I can't live with that because we lost people in my family fighting for our right to be democratic." About the #MeToo movement, Daltrey argued that rock stars don't sexually harass women because they don't "need" to. "Why would any rock star need to push themselves on women?" he said. "Usually, it's the other way around. I'd like to have £1 for every woman that screws my ass. Mick Jagger would be a billionaire out of it. If it was going to be in the rock business, it would've been out by now. It would've been out a long time ago. I find this whole thing so obnoxious. It's always allegations and it's just salacious crap." Daltrey will release his first solo LP in 25 years, As Long As I Have You, on June 1. - New Musical Express, 5/20/18...... Elton John performed for guests at the wedding reception of Prince Harry and Meghan Markle at St. George's Chapel at Windsor Castle on May 19. Sir Elton was among 600 people invited to the reception, and according to Kensington Palace, "performed for the newly married couple in recognition of the close connection he has with Prince Harry and his family." The palace did not disclose which songs that John, who was made a knight in 1998 by Queen Elizabeth II in 1998, chose for the occasion. Elton was a close friend of Harry's late mother, Princess Diana, and performed the song "Candle in the Wind" with recast lyrics at her funeral in 1997. In other Elton John news, the singer has joined the Swedish startup company Auddly co-owned by songwriters Max Martin and ABBA's Bjrn Ulvaeus as an official ambassador for the company. "It's time to realize that we need to manage our metadata more efficiently to overcome the challenges preventing creators from getting paid correctly, and I support Auddly in its efforts towards a more sustainable music industry," said John in a press release. Auddly aims to solve the problem of accurately identifying and paying songwriters for streamed compositions, and in the past year has entered into partnerships with some of the world's most powerful music companies and organizations, including Universal Music Publishing Group, ASCAP, PRS and STIM. - AP/Billboard, 5/19/18...... Bob Seger and the Silver Bullet Band have announced the first 13 rescheduled dates from their 2017 Runaway Train tour after frontman Seger was forced to postpone the tour halfway through due to spinal surgery in October. The first rescheduled show takes place Nov. 24 in Kansas City, with the remaining dates rolling into late February. Seger is reportedly feeling good and fully recovered from cervical laminectomy surger to repair a ruptured disc. The remaining 7 dates that were also postponed are expected to be announced soon. Seger will continue to promote his latest album, I Knew You When, which debuted at No. 1 on Billboard's Top Current Rock Albums chart and No. 25 on the Billboard Hot 200. - Billboard, 5/21/18......
The state of Florida has just erected a historical marker at the Jacksonville home of Southern rock icons Lynyrd Skynyrd and .38 Special. The house is located at 5419 Woodcrest Road, one block off Lake Shore Boulevard, in a blue-collar neighborhood that Ronnie, Donnie and Johnnie Van Zant grew up in before forming Lynyrd Skynyrd, the reformed Skynyrd, and .38 Special, respectively. Jacksonville Beach entrepreneur Todd Smith bought the property and worked with the state to get the marker, which was officially unveiled to the public May 12. Smith says he found the house while looking for property in the area, learned about its history and decided something needed to be done to officially acknowledge it. He says he has plans to restore the house to look like a time capsule from the '70s, complete with an avocado-green rotary-dial phone and a wooden console stereo with an eight-track player and several Skynyrd eight-tracks that still sound just fine. Those touches fit in with the acoustical tile ceilings and the wood paneling on the walls, where Smith will place Skynyrd memorabilia where once the Van Zant parents hung gold records. - AP, 5/21/18...... Steven Tyler admitted he's spent "about $2 million" on drugs throughout his life during a game of "Spill Your Guts or Fill Your Guts" on CBS's The Late Late Show with James Corden on May 17. The premise of the game is that host James Corden gets to pick a disgusting item for the celeb to eat if they refuse to answer a juicy question, and Tyler opted for honesty when having to eat head cheese or answer a question about how much he'd spent on drugs throughout his life. After saying he'd spent "about $2 million," the Aerosmith frontman joked that he'd "snorted half of Peru." Later, Tyler also admitted to having hit on his actress daughter Liv Tyler's friend, Cameron Diaz, rather than eat a dried out caterpillar. - JustJared.com, 5/18/18...... Founding Judas Priest member KK Downing's share of the royalty rights to over 130 Judas Priest tracks, including metal hits "Breaking The Law," "Living After Midnight" and "Painkiller," are being put for sale following the demise of a luxury golf resort in Shropshire, UK, that Downing invested in. In late 2017, the resort business fell into administration (similar to Chapter 11 insolvency in the U.S.) and the 320-acre estate was put up for immediate sale with an asking price of more than £10 million ($13.5 million). At the time, administrators blamed "tougher economic times within the wider corporate hospitality market" for placing "unsustainable pressure" on the business. Astbury Hall and its golf course has since been acquired by new owners. The next part of the bankruptcy process involves the sale of Downing's share of the royalty rights to 136 Judas Priest songs, which administrators FRP Advisory LLP say generates between $340,000 and $400,000 per year. Downing hasn't been a member of Judas Priest since 2011, when he left the band citing a breakdown in relationships between members and dissatisfaction with the group's live performances. Judas Priest is set to kick off a 25-city co-headlining North American tour behind its latest LP Firepower with Deep Purple that's slated to kick off on Aug. 21 in Cincinnati, Oh. - Billboard, 5/17/18......
The Doobie Brothers kicked off a 32-city coheadlining summer tour with Steely Dan on May 19 in Atlanta, and Doobies frontman Tom Johnston says the veteran rock band still feels adrenaline from the audience every night. "It's pretty much the interacting with the crowd, that is still the pinnacle right there," Johnston says. "That's why we keep doing what we do, because we love playing for people live. And the more action you get out of the crowd, I guess you could call it reciprocal, action back from the crowd, the better the gig is. And that's something that we always strive for every night." Johnston added that his touring partners Steely Dan "sounds as good or better than they ever did" despite the loss of Steely Dan guitarist Walter Becker. "It's basically all about Donald (Fagen) right now," Johnston says. "And he's got a band assembled with really great players. A couple of gals singing background, horn section, and they nail the stuff. I mean it sounds like a record. It's just incredible." Johnston says he's particularly looking forward to a Sep. 22 date at Petco Park in San Diego when his group and the Zac Brown Band will be the openers for the Eagles. "They sound great, they've got a great visual show going, but if they didn't have the visual show, it wouldn't matter. They're sounding really good. We played with them last year at Dodgers Stadium, and then in New York at Citi Field." The Doobies have also been spending some time in the recording studio, working on a new album, says the band's John McFee. "That's our plan. We do want to make some new music. As a matter of fact, we have gone in and already cut four songs." - Billboard, 5/18/18...... Reggie Lucas, the Grammy-winning musician who played with Miles Davis in the 1970s and produced the bulk of Madonna's debut album, died on May 19 from complications with his heart in New York City. He was 65. After playing with Davis in the '70s, Lucas began a musical partnership with percussionist James Mtume. Together they wrote hits like Roberta Flack and Donny Hathaway's "The Closer I Get to You" -- later covered by Beyonce and Luther Vandross -- and Stephanie Mills' "Never Knew Love Like This Before," which won the duo the Grammy for best R&B song. Lucas went on to produce the majority of Madonna's 1983 self-titled debut album, which sold more than 5 million units and included the hits "Borderline" and "Lucky Star." In addition to his daughter, Lucas is survived by his wife Leslie Lucas; his son Julian Lucas; his mother Annie Wolinsky; and his brother Greg Lucas. - AP, 5/19/18...... Actor Clint Walker, best known for his role as cowboy hero Cheyenne Bodie on the hit 1950's western series Cheyenne, died suddenly on May 21, apparently after a heart problem. He was 90. Mr. Walker first made his mark on Hollywood by landing a role in Cecil B. DeMille's The Ten Commandments, and also starred in such films as None But the Brave, Small Soldiers, The White Buffalo, Pancho Villa, Yellowstone Kelly and The Great Bank Robbery, as well as as the TV series Kodiak. His last credit was 1998's Small Soldiers, in which he voiced the character Nick Nitro. Mr. Walker cheated death in 1971 when the tip of a ski pole pierced his heart during a vacation in Mammoth, Calif. The hulking actor made an amazing recovery and was back at work filming in Spain two months later. - WENN.com, 5/22/18......
Interview magazine, the publication founded by British journalist John Wilcock and pop art icon Andy Warhol in 1969, announced on May 21 that it is ending both its print and web publications after filing for Chapter 7 bankruptcy. In 1989, billionaire art collector and Warhol admirer Peter Brant purchased the glossy art and culture magazine from Warhol's estate. According to the New York Post, the magazine was evicted from its Soho office in February after Brant Publications apparently stopped paying the landlord. Interview was once dubbed "The Crystal Ball of Pop Culture" because of its iconic covers and lengthy, often freewheeling interviews with artists and people of note conducted by their celebrity peers. - Spin.com, 5/22/18...... Legendary movie poster artist Bill Gold, whose artworks included Casablanca, A Clockwork Orange, The Exorcist, Dog Day Afternoon and decades' worth of Clint Eastwood films, died of natural causes at his home on Old Greenwich, Conn., on May 20. He was 97. Mr. Gold revolutionized the art of the movie poster over a seven-decade career that began at Warner Bros. in the early 1940s, and he had a hand in more than 2,000 posters during his iconic career, working on films for everyone from Alfred Hitchcock (1954's Dial M for Murder), Elia Kazan (1955's East of Eden) and Federico Fellini (1963's 8 1/2) to Sam Peckinpah (1969's The Wild Bunch), Robert Altman (1971's McCabe & Mrs. Miller) and Martin Scorsese (1990's GoodFellas). The Brooklyn native received a Lifetime Achievement Award from The Hollywood Reporter during its 1994 Key Art Awards ceremony. - The Hollywood Reporter, 5/21/18.
Thursday, May 17, 2018
Elton John is reportedly set to serenade Prince Harry and Meghan Markle onstage as the two tie the knot at a Royal Wedding set for May 19 in Windsor, Berkshire. It is not known if Sir Elton, who was a close friend of the late Princess Diana and has been close to the royal family for years, will play during the ceremony or the reception. John famously delivered a rewritten version of "Candle in the Wind" as a heart wrenching tribute at Diana's funeral in 1997. - TMZ.com/Billboard, 5/16/18...... The Rock and Roll Playhouse, a family concert tour hosted at the Brooklyn Bowl, The Capitol Theatre and other New York venues, has announced it will stage 16 Grateful Dead-themed shows on Father's Day weekend as it expands across the U.S. in 2018 with shows in Los Angeles, Nashville, Tenn., Boulder, Col. and Berkely, Calif. At a typical concert, a band of local musicians dive into covers of music by the featured acts as the kids frolic underneath a parachute to the beat of the drums or hula-hoop on the sidelines. A spokesperson says this summer's Rock and Roll Playhouse show in New York City will feature the music of such artists as David Bowie, Van Morrison, the Beatles, Bob Dylan, Elvis Presley and Simon & Garfunkle, among others. - Billboard, 5/17/18......

Jeff Beck is the subject of an upcoming documentary of his life called Still on the Run: The Jeff Beck Story which covers the guitar legend's life from his days in The Yardbirds through his solo career, with rock legends including his rival Eric Clapton paying tribute. Beck has told Rolling Stone magazine that he was surprised Clapton agreed to take part in the doc. "I must admit there was a tear -- especially with Eric," Beck says. "I never expected him to bother to be in it. I studied his face over and over, just to make sure there wasn't something else going on [laughs]. But no, it was just overwhelming." Beck added that he learned from Clapton's former wife, Patti Boyd, that "there definitely was [rivalry]" between the two, "especially with the Stevie Wonder stuff. He was not too amused about me doing something successful with Stevie. I think that maybe got under his skin a bit." - New Musical Express, 5/17/18...... Speaking of Stevie Wonder, the Motown legend has announced he will play five shows in Las Vegas this summer at the Park Theater starting Aug. 3. The 5,300-seat venue is located at the Park MGM casino-resort, formerly known as the Monte Carlo. It previously hosted the residencies of Cher and Ricky Martin. - AP, 5/16/18...... A two day Julien's auction featuring memorabilia from the likes of Prince, Bob Dylan and George Harrison will be held at the Hard Rock Cafe New York and online during the third weekend in May. The first auction day, on May 18, is dedicated to Prince, the musical legend who died in April 2016. The items include a guitar the artist had commissioned, as well as a number of outfits he wore at different performances, and handwritten lyrics. The second day's items on May 19 include guitars played by Dylan and Harrison, as well as costumes and jewelry. - AP, 5/15/18...... Iggy Pop will be among the headliners at the 2018 Cal Jam festival, set for Oct. 6 at Glen Helen Amphitheater in San Bernardino, Calif. In 2017, alternative band Foo Fighters helped revive the long-forgotten festival that took place in the '70. Its 1974 concert boasted such rock giants as Deep Purple, Emerson, Lake & Palmer and the Eagles. In addition to Pop, the Foo Fighters will also be headlining the upcoming Cal Jam, along with Tenacious D, Garbage, Silversun Pickups and Manchester Orchestra. Pop will be reuniting with his former backing band Post Pop Depression during his performance. - Billboard, 5/14/18...... Bob Dylan has announced he will kick off his 2018 summer tour in Asia at the Fuji Rock Festival on July 29, 40 years since his first tour of Japan. The festival, held at Naeba Ski Resort, marks Dylan's 101st performance in Japan. After Japan, his tour travels to Hong Kong on Aug. 4 and Singapore on Aug. 6. - Billboard, 5/15/18......
Power pop artist Nick Lowe will release a new EP with Los Straightjackets entitled "Tokyo Bay/Crying Inside" this summer which will feature a cover of Dionne Warwick's 1982 Bee Gees-written (and produced) his "Heartbreaker." Lowe says his easygoing, laid-back version of "Heartbreaker" was a song he played during soundchecks on tour "...something we might play before the show. I always thought it was a really, really great song, and like a lot of Bee Gees songs it really has got sort of hidden depth. I'm a great fan of the Bee Gees; You don't necessarily know what they're singing about a lot of the time, but they just make this fantastic sound and a lot of their songs are really soulful when you strip them all back. And that song 'Heartbreaker' I always thought was a really soulful song. I just started doing it in the soundchecks and then the Straitjackets liked it. They said, 'Let's have a go at doing that' and it really turned out well, I thought." Lowe's new EP will drop June 15 via Yep Roc Records, a week before he kicks off a US summer tour with Los Straightjackets in Jersey City, N.J., on June 22. Lowe says although releasing EPs "was a perfectly legitmate thing to do" in the early days of his career in England, he adds he "doesn't know if anyone buys EPs nowadays -- or albums anymore... everything about the marketing of records nowadays is a complete mystery to me." - Billboard, 5/16/18...... Interviewed at the Global Creators Summit during Canadian Music Week 2018 in Toronto on May 12, legendary producer Steve Lillywhite shared his memories working with such iconic artists as the Rolling Stones, U2, David Byrne and more. Lillywhite said that he was referred to the Stones by Elton John, "who is always on everything," and he went over to Paris and got the job. "So I was brought in by Mick Jagger, but the very funny thing, when I walked into the studio saying hi to all the engineer guys, everyone has these lock knives. Not great knives, it was just a thing to do. Two weeks later, I had my own. You become part of the whole scene [laughs]. I was brought in by Mick, but it was much cooler to hang out with Keith [Richards]. Lillywhite is currently living in Jakarta, Indonesia, where he is running a CD and sports shop, and recently worked on his ninth U2 album and has been producing Indonesian acts. - Billboard, 5/15/18...... In more Rolling Stones news, it has been revealed that the name of the investigation into Pres. Donald Trump's alleged ties with Russia was inspired by the Stones track "Jumpin' Jack Flash." During the pre-election stages of the investigation, it was known as "Crossfire Hurricane" -- a lyric lifted from the band's 1969 classic. Now, The New York Times has confirmed that the code name was in fact a direct reference to the track. "[The lyric] was an apt prediction of a political storm that continues to tear shingles off the bureau," according to a report entitled "The Secret Origins of the Trump Investigation." An accompanying post also states that Keith Richards is to thank for the words. "In his book Keith Richards: The Biography, [author Victor] Bockris wrote that Mr. Richards was born amid the bombing and air raid sirens of Dartford, England, in 1943 at the height of World War II. 'I was born with those sirens,' he said." Now run by Special Counsel Robert S. Mueller III, the investigation is no longer known by the Stones-inspired name. Meanwhile, in an interview with the BBC on May 16, Keith Richards revealed that he once "stuck a knife in a table" in order to "get rid of" private citizen Trump as the promoter of one of their shows. "He [Trump] was the promoter for us in Atlantic City," Richards said. "[It was billed as] 'Donald Trump presents The Rolling Stones' [with the band's name written in miniature]. I got out my trusty blade, stuck it in the table and said: 'You have to get rid of this man!'" Richards added that "now America has to get rid of him. Don't say I didn't warn you!" - New Musical Express, 5/16/18......
The first trailer for the long-awaited Queen biopic Bohemian Rhapsody was released on May 15. It opens with Freddie Mercury, played by actor Rami Malek, wearing a fluttering white cape, engaging in the familiar call-and-response with an audience that was one of Queen's signature live concert staple moves, before cutting to snippets of Malek as Mercury in a gold lame jumpsuit, a black leather outfit and shirtless while wielding the late singer's iconic half microphone stand as the instantly recognizable strains of "Another One Bites the Dust" kick in. The trailer then depicts Mercury's first meeting with guitarist Brian May (Gwilym Lee) and drummer Roger Taylor (Ben Hardy), and then to a scene in which Brian May plays the central "Rhapsody" riff in the studio and Mercury informs him from the mixing board "this is where the operatic section comes in." The trailer peaks with a glimpse of the massive crowd at Wembley Stadium in 1985 when Queen leaped into history with their unforgettable set at Live Aid. Bohemian Rhapsody will hit theaters on Nov. 2. - Billboard, 5/15/18...... Def Leppard has announced it is teaming up with Seattle's Elysian Brewing Company to craft "Def Leppard Pale," a brand new brew that will make its debut on May 23, the second date of Def Leppard's upcoming coheadlining summer tour with Journey. The potent 6% ABV beer will be available at most stops on their tour, as well as select bars and restaurants. "The best of British beer is the malt body and that beautiful malt balance. And the best thing about American beer is the citrus, piney hops," says Def Leppard frontman Joe Elliott. "So we've taken those two aspects, put them together and come up with a beer you can actually drink a few of -- 6% ABV you can drink all night long." The Def Leppard/Journey tour kicks off May 21 and runs through Oct. 7. - Billboard, 5/14/18...... Metallica performed a funky cover of ABBA's "Dancing Queen" when their current world tour hit Stockholm, Sweden, in early May. Metallica are currently covering tunes relevant to the city they're playing in each night, and when in Norway they offered up a version of A-Ha's "Take On Me." - New Musical Express, 5/9/18...... In a new post on his official Facebook page, Neil Young says he's leaving the popular social media site to focus on expanding his NeilYoungArchives.com site, which he describes as "a giant time machine cabinet filled with "albums and tracks, bits and pieces, manuscripts and art, film and video." "Each song is being backed up with the archival material that relates to it and to the creation of it, from song writing, to band jams, the history of this music is there," Young continues. "It's never finished, it is huge and growing. We work night and day expanding the window you can see this archival stuff through. The musician added that as of June 1, he plans to charge $1.99 a month, or $19.99 a year for access to NeilYoungArchives.com. "If you want to hear my music and would like to have the option to listen to it with all the depth and glory of high resolution, it will be there," he says. "All my new records can be heard there first, before they get released anywhere else. New unreleased albums from the archives, old unreleased albums from the archives. Will always be heard there first." Young will kick off a 2018 summer tour on June 28 in St. Louis, also visiting Chicago (6/30, 7/1), Detroit (7/3) and Detroit (7/11, 7/12). - Spin.com, 5/14/18......
During a show in Los Feliz, Calif., on May 11, former Fleetwood Mac member Lindsey Buckingham addressed his departure from the iconic rock band. "I have sadly taken leave of my band of 43 years, Fleetwood Mac. This was not something that was really my doing or my choice," Buckingham said. "I think what you would say is that there were factions within the band that had lost their perspective. It harmed the 43-year legacy that we had worked so hard to build," he said of the group's decision, "and that legacy was really about rising above difficulties in order to fulfill one's higher truth and one's higher destiny." Buckingham refrained from commenting when one audience member yelled "F--- Stevie Nicks." Buckingham was performing at a campaign fundraiser for Mike Levin, a California Democratic congressional candidate. On Apr. 9, Fleetwood Mac issued a statement saying that Buckingham "will not be performing with the band" on its upcoming tour, and "wishes Lindsey the best."I t was also revealed that he would be replaced by former Tom Petty and the Heartbreakers guitarist Mike Campbell and Crowded House's Neil Finn on tour. - Billboard, 5/12/18...... A Prince symphony concert series was announced on May 16, with the funk/rock icon's hits performed by a full symphony orchestra. "4U: A Symphonic Celebration of Prince" will be co-curated by Questlove of The Roots and feature guest vocalists as well as videos and photos provided by Prince's estate. The 32 concert run will get underway on Sept. 6 in New Brunswick, N.J., and wrap on Oct. 19 in San Antonio, Tex. - New Musical Express, 5/16/18...... A new Robin Williams autobiography dubbed Robin by New York Times culture reporter Dave Itzkoff was released on May 15. Itzkoff shows how Williams's comic brilliance masked a deep well of conflicting emotions and self-doubt, which he drew upon in his comedy and in celebrated films like Dead Poets Society; Good Morning, Vietnam; The Fisher King; Aladdin; and Mrs. Doubtfire, where he showcased his limitless gift for improvisation to bring to life a wide range of characters. Itzkoff also shows how the former Mork & Mindy star struggled mightily with addiction and depression topics he discussed openly while performing and during interviews and with a debilitating condition at the end of his life that affected him in ways his fans never knew. - Macmillan.com, 5/15/18...... Billy Joel's ex-wife Christie Brinkley was spotted chatting with Stormy Daniels' lawyer Michael Avenatti at the American Hotel in Sag Harbor, N.Y., on May 13. It's unclear what they were discussing, but Brinkley once claimed Donald Trump hit on her one time while he was married to Ivana Trump, and when she was dating Billy Joel. She said Trump invited her to Aspen on his private jet, but she declined. Avenatti later said that he and Christie are friends: "She's a classy, smart woman with great insight." - TMZ.com, 5/14/18......
Actress Margot Kidder, perhaps best known for her role as Lois Lane on 1978's Superman - The Movie and three Superman sequels, died on May 13 at her home in Livingston, Montana, of as yet undisclosed causes. She was 69. Kidder also starred opposite leading men including Robert Redford in The Great Waldo Pepper and Richard Pryor in Some Kind of Hero. She even appeared in Superman-inspired television series Smallville in 2004 (though as another character). Superman director Richard Donner said he cast Kidder after seeing her on the James Garner western series Nichols, which she appeared in from 1971-72. "She was charming and very funny. When I met her in the casting office, she tripped coming in and I just fell in love with her. It was perfect, this clumsy [behavior]," said in 2016. The Canadian-born actress acquired American citizenship in 2005, and became a political and women's rights activist alongside her acting. "Thank you for being the Lois Lane so many of us grew up with. RIP, Margot Kidder," the official DC Comics Twitter account posted on May 14. - The Hollywood Reporter, 5/14/18...... Acclaimed author Tom Wolfe, who chronicled everything from hippies to the space race before turning his sharp eye to fiction, died on May 15 in a New York City hospital. He was 87. Mr. Wolfe's "new journalism" writing style was rife with exclamation points, italics and improbable words, and among his acclaimed books were The Right Stuff and The Bonfire of the Vanities, a satire of Manhattan-style power and justice that became one of the best-selling books of the 1980s. Mr. Wolfe, known for his signature three-piece white suits, was also an unlikely interloper into the heady LSD parties hosted by author Ken Kesey and the Grateful Dead in the mid-1960s. Mr. Wolfe's 1979 book The Right Stuff, about the personal lives of Apollo astronauts, was turned into a hit 1983 movie of the same name starring Fred Ward, Ed Harris, Scott Glenn, Lance Henriksen, Sam Shepard, Dennnis Quaid and Barbara Hershey. - AP, 5/15/18...... American guitarist/composer Glenn Branca, who played a key role in the nascent "no wave" scene in New York City in the '70s and '80s, died on May 14 after a battle with throat cancer. He was 69. Branca was said a Facebook post from his wife and frequent collaborator Reg Bloor to have "lived a full life with no regrets" and that there will be no public memorial as per the guitarist's wishes. - Billboard, 5/14/18.
Saturday, May 12, 2018
Foreigner has topped Billboard's Classical Albums & Classical Crossover Albums chart for the first time with its new live album, Foreigner With the 21st Century Symphony Orchestra & Chorus. The release, which reinterprets some of Foreigner's biggest rock and ballads hits including "Feels Like the First Time" and "Urgent" with a classical twist, moved 3,000 copies in the week ending May 3, according to Nielsen Music. Foreigner has previously topped the Billboard Hot 200 album chart, the Billboard Hot 100 pop chart, the Mainstream Rock Songs chart and the Adult Contemporary Songs chart. - Billboard, 5/11/18...... In other chart action, sales of ABBA music in the U.S. has jumped 57% after the quartet announced it has reunited to record new music for the first time in 35 years. On-demand streams of ABBA songs rose 37%, for a total of 6.38 million streams, up from 4.69 million a week earlier. "Dancing Queen" was the most streamed ABBA song, with 1.42 streams which was a 19% increase, and combined sales of the group's catalog of albums and songs jumped by 57% to 11,000 (up from 7,000 the week previous), while the act's overall equivalent album units tally spiked by 39% to 8,000 units (up from 6,000). ABBA also debuted on the Billboard Social 50 chart at No. 35, thanks to a surge in interest of the group on social networks -- especially on YouTube and from visits to the group's Wikipedia page. - Billboard, 5/9/18......
A new career-spanning box set from late Eagles member Glenn Frey, Above the Clouds: The Collection, hit stores on May 10 and showcases many sides of the Detroit-born musician, including his work with the Eagles, solo music and his love for multiple genres, including R&B and soul. Frey's widow, Cindy Frey, says she wants people to remember the diversity of her husband's sound with the new release, which includes Glenn's hit songs, classic songs he covered and the pre-Eagles music he wrote with JD Souther. "It's hard to get beyond the sad part of, the longing of missing Glenn. But in a deep sort of weird way, it's a way of healing and living through grief for our family," Cindy told the AP. Glenn Frey died in 2016 at the age of 67, and his 24-year-old son, Deacon Frey, has been performing with the Eagles in his father's shoes, and his daughter, Taylor Frey, serves as road manager on the Eagles tour, which started up again on May 9 in Vancouver. - AP, 5/10/18...... A new Grateful Dead box set entitled Before the Dead provides a glimpse of late Dead frontman Jerry Garcia's early excursions into fold music. Compiled and assembled by longtime Dead publicist Dennis McNally and TV sound mixer Brian Miksis, Before the Dead boasts 84 tracks over 5 LPs or 4 CDs. The collection spans from May 1961 to 1964, when Garcia was playing often around Palo Alto, Calif., in coffee shops and at local radio stations and playing in such obscure groups as the Sleepy Hollow Hog Stompers, the Wildwood Boys, and the Black Mountain Boys. Before the Dead follows several collections of Garcia material that have been released in the last several years, including GarciaLive and a stand-alone release of the Hart Valley Drifters, an early folk band that also is featured on the box set. - Billboard, 5/11/18...... A new Prince album comprised of previously unreleased material from the late funk/rock icon's vaults is being planned for 2019. Prince's estate and the Tidal streaming service, which is owned by rapper Jay-Z, announced on May 11 that the as-yet-untitled album will stream exclusively on Tidal for two weeks before it is released in physical formats. It will also be available to download seven days after its debut, though it's unclear if or when the album will be shared with non-Tidal streaming services. An agreement between Prince's estate and Tidal was approved in probate court on May 9, which effectively ended a copyright dispute between the two parties over the streaming service's prior claim to streaming rights of Prince's catalog. The two parties entered into an exclusive agreement before Prince's death in April 2016 that gave Tidal the right to stream Prince's HITnRUN albums, although Tidal claimed it had an arrangement giving it exclusive rights to the artist's entire catalog. - Billboard, 5/11/18......
Iconic pop singer/songwriter Paul Anka has revealed that he and current singing sensation Drake will be teaming up for a new project that will drop in June 2018. "I'm working with a brilliant young artist who is as hot as you can get right now, a fellow young Canadian and his name is Drake," Anka said on May 10 during the Canadian Music and Broadcast Industry Awards, where he was honored with the Lifetime Achievement Award from his friend Michael Bublé. "We recorded something that will be released, out in June. That's all I can tell you," he added. Anka, 76, wrote his first No. 1 hit "Diana" at age 15 and went on to pen such classics as "My Way," "Puppy Love," Lonely Boy," "Put Your Head On My Shoulder," "She's a Lady" and "(You're) Having My Baby," as well as the theme to The Tonight Show Starring Johnny Carson. - Billboard, 5/11/18...... Michael Jackson will appear on a new Pepsi can as part of the soft drink company's #PepsiGenerations campaign this summer, it was announced on May 11. Jackson will appear alongside similar retro designs featuring Pepsi-affiliated artists including Ray Charles and Britney Spears. #PepsiGenerations highlights Pepsi's biggest pop culture moments over the years, starting with February's "This is the Pepsi" Super Bowl commercial narrated by Jimmy Fallon. Jackson began appearing in Pepsi spots in 1984, when his hair famously caught fire during one shoot. He also appeared posthumously in a series of 2012 Pepsi ads to celebrate the 25th anniversary of his album Bad. The Jackson Pepsi can will also be available in select other countries around the world. - Billboard, 5/11/18...... The Beach Boys have announced they'll make their own foray into orchestral music with a new LP dubbed The Beach Boys With The Royal Philharmonic Orchestra. The unique collaboration, due out June 8, will pair some of the iconic American band's classic songs like "God Only Knows," "In My Room" and "California Girls" with an orchestral backdrop. "I always knew the vocal arrangements I did back in the 1960s would lend themselves perfectly for a symphony," Beach Boys mastermind Brian Wilson says. - Billboard, 5/10/18...... The Rolling Stones have announced details of pop-up stores across the UK that will see some of their most famous outfits going on display. Beginning on May 14 for three weeks, fans will will have the chance to see the band's iconic stage wear at their Corner Shop installation at Selfridges stores in London, Manchester and Birmingham, including a green oak leaf sequin jacket worn by Mick Jagger at Glastonbury in 2013, and a denim jacket worn on the Steel Wheels US tour in 1989. The Stones will launch a massive UK tour later in May. - New Musical Express, 5/8/18......

Stevie Wonder hinted that his next project could be a collaboration with Donald Glover and Childish Gambino during an intimate two-hour set at the Peppermint Club in Los Angeles on May 9. Billed as "The Stevie Wonder Song Party: A Celebration of Life, Love and Music," the show was attended by such celebrities as Motown founder Berry Gordy, actress Angela Bassett, actor/comedian Craig Robinson, T.I., Nick Cannon and actor/activist Jesse Williams. During the evening, Wonder also referenced his forthcoming album, Through the Eyes of Wonder, telling the audience that he wanted to play some of the new material, "but unfortunately, the players don't know it." Wonder, who turns 68 on May 13, also revealed he intends to mount a new national tour behind his new album, although he did not mention a specific start date or itinerary. - Billboard, 5/10/18...... Neil Young has announced he's planning to produce and release a 35-minute film he conceived to go along with his 1982 album Trans some 16 years after it was first conceived. Young says the film was never actually created because his then record company Geffen "pulled the funding for the videos because they didn't like the record," which featured him singing through a vocoder over stiff synth grooves and earned him a lawsuit from the record company. Young says the backstory of Trans is poignant: he created it as a statement about the difficulty of communicating with his son Ben, who was born with cerebral palsy and unable to speak. (Hence the chilly, difficult-to-understand vocals.) The planned film would elucidate this concept more explicitly, featuring "electronic-voice people who were working in a hospital, and the one thing they were trying to do is teach this little baby to push a button," according to the Neil Young bio Shakey. Young also says he plans on releasing "four or five" previously unheard collaborations with his band Crazy Horse via his Neil Young Archives digital library project. - Spin.com/Yahoo News, 5/8/18...... Country music icon Dolly Parton was on hand at a senior center dedication ceremony in her hometown of Sevierville, Tenn., on May 7 to give the facility a new name: the My People Senior Activity Center, in honor of her parents, Robert and Avie Lee Parton. The 72-year-old Parton joked that she's a senior, too, and made fun of her plastic surgery, shouting "girl power" when she saw more women doing woodworking at the center than men. At the event, Parton gave her own secret to staying young: "Be busy, stay active and get involved." - AP, 5/8/18......

Bruce Springsteen made a surprise appearance at the 2018 New Jersey Hall Of Fame Induction Ceremony at Asbury Park Convention Center om Asbury Park, NJ, on May 6 to introduce his longtime friend and guitarist Steven Van Zandt into the hall. The two joined forces onstage and played "I Don't Want To Go Home," trading vocals and eventually welcoming the entire class of inductees -- and many of their family members -- onstage to close the show. "We did the impossible: We made New Jersey hip," said Van Zandt, who is from Middletown, NJ. Other performers getting the nod included Blondie lead singer Debbie Harry, of Hawthorne, NJ. Disco queen Gloria Gaynor, who is from Newark, turned the hall into a giant dance party as audience members leapt from their seats and boogied to her hit "I Will Survive." Frankie Valli, who also is from Newark, and his Four Seasons bandmates Bob Gaudio, Tommy DeVito, Nick Massi and Joe Long, also were inducted. Bruce Springsteen himself was admitted into the NJHOF a decade earlier. - AP, 5/7/18...... London's AIR Studios, one of the world's largest and most prestigious recording facilities, has been put up for sale by its owners. Founded by Beatles producer Sir George Martin in 1969, the studio has been used by some of the biggest names in music with Paul McCartney, Adele, Coldplay, U2, Muse, George Michael, Kate Bush, Liam Gallagher, David Gilmour, Mumford & Sons and Katy Perry among the many artists to have recorded there. The facility's cavernous hexagonal shaped live room is big enough to house a full symphony orchestra and choir simultaneously, which has also made AIR an in-demand booking for film composers and Hollywood studios. Film scores for Darkest Hour, Dunkirk, Wonder Woman, Justice League and Alien Covenant are among recent projects recorded at the state-of-the-art studio, based at Lyndhurst Hall, a Grade II listed converted church in Hampstead, North London, since 1991. AIR Studios also boasts an enviable collection of state-of-the-art and vintage equipment (including one of the world's largest Neve 88R consoles), collectively said to be worth around £3 million ($4 million). Co-owner Richard Boote, who acquired the London facility from Chrysalis Group and Pioneer in 2006, says he and his partner Paul Woolf decided to sell the facility because "we're a pair of old farts, basically." - Billboard, 5/7/18......

Phil Collins announced on May 7 that he'll mount his first major North American tour in 12 years beginning on Oct. 5 in Ft. Lauderdale, Fla. Entitled the "Phil Collins Not Dead Yet, Live!" tour after his recent autobiography Not Dead Yet: The Memoir, the trek will be a limited engagement of 15 shows also visiting Washington, D.C., Philadelphia, Boston, Toronto, Newark, NJ, Brooklyn, NY, Montreal, Cleveland, Oh., Columbus, Oh., Minneapolis, Chicago, Oakland, Calif., and Las Vegas before wrapping in Los Angeles on Oct. 28. Collins will be accompanied by musicians including his longtime guitarist Daryl Stuermer and his 16-year-old son Nicolas Collins on drums. - Billboard, 5/7/18...... Redmond O'Neal, the troubled 33-year-old son of Ryan O'Neal and the late Farrah Fawcett, was arrested on May 8 at 3:00 a.m. by the Los Angeles Police Department Pacific Division for robbing a convenient store with a knife. According to an LAPD spokesperson, Redmond "entered the store with a knife and approached the clerk and demanded money from the register. The clerk, who was in fear for his life, gave him the money." Though he fled on foot, O'Neal was caught by officers after matching the description of the suspect. "O'Neal was detained and identified as suspect from the robbery," the spokesperson continued. "Officers found the knife and cash in his possession." O'Neal was taken to jail, and is currently being held with a $50,000 bail. In recent years O'Neal has had multiple arrests, and spent a year in prison after being found guilty of drug charges. He had originally been sentenced to three years in prison for violating his probation in an ongoing drug possession case. He struggled for years with his sobriety, and was released from prison in 2016. - RadarOnline.com, 5/10/18...... German-Israeli singer Abi Ofarim, who had hits including "Cinderella Rockefella" in the '60s with his wife in the musical duo Esther & Abi Ofarim, has died in Munich after a long illness. He was 80. Born Abraham Reichstadt in what is today Israel, Ofarim started performing there with Esther Zaled in 1959, and the two married in 1961. After hits in Germany, their greatest success came with "Cinderella Rockefella," which reached No. 1 in Britain in 1968 and led to appearances in London and New York. After the pair separated in 1970, Ofarim worked as a producer and manager but had little success with a solo career. In recent years he'd been working with a Munich organization to help seniors. - 5/4/18.
Monday, May 7, 2018
Aerosmith headlined Day 6 of the 2018 New Orleans Jazz & Heritage Festival at the city's Fair Grounds Race Course on May 5 with a hit-packed set that kicked off with "Same Old Song and Dance," "Love In an Elevator" and "Cryin'." "I love this daytime s---!" singer Steven Tyler mused to the crowd watching the show during a light rain. "You can see me scratch my ass. I'm no better than you." The hits kept coming with "Livin On the Edge," "Rag Doll" and "Janie's Got A Gun," and a power-ballad break for "I Don't Wanna Miss A Thing," the band's only Billboard No. 1 so far, gave the crowd a chance to sing along. After "Dream On," the band took an encore break and returned with the crowd-pleaser "Walk This Way." During the two-hour set, guitarist Joe Perry provided a bluesy, calming partner to the 70-year-old Tyler's manic energy, proving the band is still a force to be reckoned with live. - Billboard, 5/6/18......
Meanwhile another 70-year-old rocker, Alice Cooper, told New York's Q103 radio station on May 4 that he'll only consider retiring "If we do a tour and nobody shows up, then I'm retired... That's never happened." Cooper continued: "In fact, we're doing better business now than we've ever done. More people are coming to the show now, and I've never felt better, so I don't see any reason to retire at all. I know a lot of guys are quitting, but a lot of guys still smoke and drink. They're probably tired. I'm not tired. People always say, 'Well, you could just play golf every day,' and I say, 'I play golf every day anyway!'" Cooper is currently involved in a range of projects, including the "supergroup" Hollywood Vampires, and there are rumours he may also open for KISS on their 2019 tour. He released his most recent album, Paranormal, in July 2017. - New Musical Express, 5/5/18...... AC/DC's classic 1980 album Back in Black has re-entered the Billboard Hot 200 album chart at No. 152, thanks in part to sales generated from a limited-edition cassette reissue of the album for Record Store Day. Its cassette has been out of print since 2006. Of the album's 6,000 units, 3,000 were in traditional album sales, with cassettes accounting for 45% of the set's total sales for the week ending May 5. Meanwhile, Sting has added another No. 1 to his impressive array of genre chart leaders as his new collaboration with reggae superstar Shaggy, 44-876, has yielded the first No. 1 for the former Police frontman on the Reggae Albums Chart. In addition to the pop chart, Sting has previously topped such lists as the Traditional Classical Albums, Classical Crossover Albums and Holiday Albums Charts. - Billboard, 5/4/18......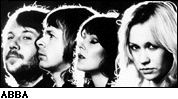 NBC announced on May 4 that an ambitious, star-studded two-hour special dedicated to Sweden's ABBA, Thank You for the Music, An All-Star Tribute, will air in December. The network says the special will be broadcast around the world, with the BBC handling international distribution, and feature a variety of "specially invited artists" performing ABBA hits like "Dancing Queen," "Mamma Mia," "The Winner Takes It All" and "Take a Chance On Me." It will also feature band members Agnetha Faltskog, Bjrn Ulvaeus, Benny Andersson and Anni-Frid Lyngstad performing their brand-new song "I Still Have Faith In You" with a twist. It will be "sung" by a virtual ABBA: digital representation of the band in 1979 but voiced and recorded by the band members today. Meanwhile, in a new interview with the UK's Daily Star paper, Andersson and Ulvaeus said that the band have actually been on a break until recently, after spending time apart to focus on other projects. "We never made the decision to say, 'We'll never do it again'," said Andersson. "Bjrn and I wanted to write 'Chess' together with Tim Rice. We said to ourselves and to the girls: 'We'll probably need two years, so let's take a break'. During this time they both made solo albums. But we needed four years for 'Chess'. Then we were like: 'It was four years, why should we get together again?'" Asked about the sound of their new material, Andersson replied: "One of the songs is like we would've written it [for] today. The other, we could've written in 1972." - Billboard/Deadline.com/NME, 5/4/18...... The Charlie Daniels Band will co-headline an upcoming tornado relief concert for the Jacksonville, Fla., area with country icons Alabama, Jamey Johnson and Riley Green at Jacksonville State University on Sept. 26, 2018. An EF-3 level tornado tore through Jacksonville and the JSU campus in March, and Alabama's Randy Owen says the storm did a "tremendous amount of damage" to his alma mater and the band wants to do its part to help. - AP, 5/2/18......
Paul McCartney was made a Companion of Honor by the Royal Family on May 4 during a ceremony at Buckingham Palace. King George V founded the Order of the Companions Honour in 1917, which is given as a reward for outstanding achievements to citizens of the Commonwealth realms. Sir Paul receives the honor 20 years after he was knighted by Queen Elizabeth II. "Congratulations Sir @PaulMcCartney who has been made a #CompanionofHonour at Buckingham Palace today for his lasting contribution to music in the UK and Worldwide," read the caption of the Royal Family's official Twitter account. McCartney was accompanied by his wife, Nancy Shevell, during the ceremony. - Billboard, 5/4/18...... In other Beatles-related news, Julien's Auctions announced on May 3 that Geroge Harrison's first first electric guitar will be auctioned at New York's Hard Rock Cafe on May 19. Harrison played the Hoffner Club 40 electric model when the Beatles played around Liverpool, England, as The Quarrymen. He traded his acoustic guitar for the electric model with Ray Ennis, who was a member of The Swinging Blue Jeans. Julien's estimates the guitar will sell for between $200,000 and $300,000. A 1965 Fender Telecaster owned by The Band's Robbie Robertson played by Harrison, Eric Clapton and Bob Dylan is also on the block and estimated to sell between $400,000 and $600,000. - AP, 5/3/18...... Neil Young and Crazy Horse reunited for a concert at Fresno, California's Warnors Theatre on May 1, their first show since 2014. Their completely unrehearsed gig was the first of a three-night stint that Young said "will be the beginning of another beautiful chapter" in the band's nearly 50-year history. The 15-song setlist included covers of such Young solo material as "Winterlong," "World on a String," "Too Far Gone," "Only Love Can Break Your Heart," "Walk On," "Like a Hurricane" and the encore, "Roll Another Number (For the Road)." When recently asked about the future of Crazy Horse, Young said: "Well, we have an incredible album that's in the can that's a recent album. Alchemy. Then we have a 2001 album, Toast. We have a 1969/70 album, early days, which is a lot of stuff nobody's heard." - New Musical Express, 5/2/18......

The Cars singer/guitarist/songwriter Ric Ocasek and his model/actress wife Paulina Porizkova have decided to separate after 28 years of marriage, Porizkova announced on her Instagram page on May 2. "Our family always has been -- and still is -- a well-built car" the 53-year-old Porizkova wrote. "When the four of us are together, we can go wherever the road takes us. But as a bicycle, my husband and I no longer pedal in unison. So, we're ditching the bicycle," she added. Ocasek and Porizkova first met while filming the music video for the Cars song "Drive" in 1984 and were together last month when 74-year-old Ocasek was inducted into the Rock & Roll Hall of Fame. The couple has two sons. - AP, 5/3/18...... Drummer Jabo Starks, whose steady groove became the backbone for many of James Brown's classic hits, died on May 1 at his home in Mobile, Ala., after a battle with leukemia and myelodysplastic syndromes. He was 79. Mr. Starks, whose first name was John and whose nickname was sometimes spelled "Jab'o," was one of two drummers closely identified with Brown during his heyday in the 1960s and '70s. The other was Clyde Stubblefield, who died in 2017 and is remembered for his indelible drum solo on Brown's "Funky Drummer," perhaps the most sampled drumbeat of all time. Mr. Starks, who acquired his nickname as a baby, was born in Jackson, Ala., on Oct. 26, 1938, and grew up listening to gospel and blues. He became enamored with drums while watching a marching band in a Mardi Gras parade in Alabama. After graduation from high school, the self-taught drummer started playing with blues artists like John Lee Hooker, Smiley Lewis, Howlin' Wolf and Big Mama Thornton at the Harlem Duke Social Club in Prichard, Ala., a famous venue on the so-called chitlin' circuit. He joined Brown's band in 1965 and stayed with him until the mid-1970s, when he began touring and recording with B. B. King. He drummed on such Brown singles as "Get Up I Feel Like Being a Sex Machine," "Super Bad" and "The Payback," and all those songs, like most of Brown's work, have had long afterlives. They have been sampled in songs by hip-hop artists like L. L. Cool J, Kendrick Lamar, A Tribe Called Quest, the Roots, the Black Eyed Peas and Kool Moe Dee. Mr. Starks and Clyde Stubblefield played together again years after they parted ways with Brown. They formed a duo called Funkmasters, which released music and recorded instructional videos, and also worked together on the soundtrack for the 2007 movie comedy Superbad. His manager said that Mr. Starks last performed in March, at the Red Bar in Grayton Beach, Fla., where he had played since the mid-1990s. - Billboard, 5/2/18.
Wednesday, May 2, 2018
Appearing on CBS' The Talk program on Apr. 27, Barry Manilow revealed that he will be returning to the Westgate Resort & Casino in Las Vegas for 20 dates beginning in late May. "Manilow Las Vegas: The Hits Come Home" will be presented eight years after the Grammy, Tony and Emmy Award winner performed his residency at Westgate's International Theater from 2005 to 2010. The show opens for previews May 24-26, with grand opening weekend falling from June 14-16 just before Manilow's 75th birthday on June 17. Other show dates are June 21-23, July 19-21, July 26-28, Sept. 27-29, Oct. 4-6 and Oct. 11-13. - Billboard, 4/27/18......
Brian Wilson announced on Twitter on May 1 that he has been forced to cancel his May Pet Sounds performances due to a back problem requiring a medical procedure. Wilson, who underwent back surgery at least once before in 2012, said his condition "runs in the family... [brother] Carl had back problems as well," and apologized to his fans. The nine dates affected include shows in Washington, D.C., Nashville, Tenn., Richmond, Va., Augusta, Ga., Clearwater, Fla., Viera, Fla. and Pampano Beach, Fla. The canceled shows are expected to be rescheduled. Meanwhile, Wilson's former Beach Boys bandmate Mike Love posted a photo of the two performing together on his Facebook page, and wished Brian well: "I hope one day we'll be able to do this again," he said, adding that he was "looking forward to perhaps one day throwing some hoops." - Billboard, 5/1/18...... Paul McCartney and Metallica will be among the headliners at the 2018 Austin City Music Festival, set for the city's Zilker Park over the weekends of Oct. 5-7 and Oct. 12-14. The event will serve as McCartney and Metallica's sole North American festival dates for 2018, and other headlining acts include David Byrne, Shawn Mendes, Childish Gambino, Arctic Monkeys and Travis Scott. - Billboard, 5/1/18...... Speaking of David Byrne, the former Talking Heads frontman made his first appearance ever at the 2018 New Orleans Jazz & Heritage Festival on Apr. 29. Actor and part-time New Orleanian John Goodman cheered Byrne on from side stage during his minimalist set, with no amplifier or monitor visible. Goodman's an old pal of Byrne's going back to the 1986 cult favorite True Stories, starring Goodman, which Byrne directed, co-wrote and narrated. Byrne's setlist was largely focused on his new American Utopia LP, however he also performed crowd-pleasing Heads classics including "This Must Be the Place (Naive Melody)," "Once In A Lifetime" and "Burning Down the House." - Billboard, 4/30/18......
The committee responsible for the Tony Awards announced on May 1 that Bruce Springsteen will receive a special award for his blockbuster solo show "Springsteen on Broadway," which has become the top-grossing new production of the 2017-18 season. The honor, which had been widely anticipated in the theater community, was announced along with nominations in the competitive categories of the 72nd Annual Tony Awards. "Springsteen on Broadway" opened officially on Oct. 12 to rave reviews from both theater and music press, and was initially was scheduled to run through Nov. 26, but has been extended multiple times. The show, with average ticket prices around $500 (higher than "Hamilton"), is now scheduled to run through Dec. 15, 2018. The 72nd Annual Tony Awards are scheduled for June 10, and Springsteen will likely perform live on the CBS telecast before receiving his honor. - Billboard, 5/1/18...... In other Springsteen-related news, a red vinyl edition of the Boss' Greatest Hits LP helped the 11th annual Record Store Day on Apr. 21 become the biggest one yet. 580,000 vinyl albums were sold at independent retailers -- the single largest week for the format at the retail sector in Nielsen Music history. Holding the No. 2 position was David Bowie's live set Welcome to the Blackout (Live London '78), followed by Neil Young's Tonight's the Night Live at the Roxy. Bob Dylan & The Grateful Dead's Dylan & The Dead came in at No. 5, followed by a mono version of Pink Floyd's The Piper at the Gates of Dawn. Total album sales were up by 23 percent at independent record stores, as compared to Record Store Day week last year (799,000 vs. 649,000). - Billboard, 4/30/18...... The Who's Roger Daltrey was honored at the We Are Family Foundation gala at New York's Hammerstein Ballroom during a nostalgia-filled concert that also featured Chic's Nile Rodgers and LL Cool J. Named after Sister Sledge's 1979 classic "We Are Family" -- which was written and produced by Rodgers -- the non-profit We Are Family Foundation was launched following the 9/11 tragedy that struck New York in 2001 and creates programs for youth that encourages cultural diversity. Daltrey was awarded the Mattie J.T Stepanek Peacemaker Award for his organization, Teen Cancer America, and other charitable efforts. - Billboard, 4/28/18......
Bob Dylan has announced that he's starting his own whiskey company, dubbed "Heaven's Door" after his famous 1973 track. Including a straight rye, a Tennessee bourbon, and a double barrel whiskey, the collection represents a partnership with Marc Bushala -- co-founder of Angel's Envy bourbon. "I've been traveling for decades and I've been able to try some of the best spirits that the world of whiskey has to offer. This is great whiskey," Dylan said in an interview with the New York Times. - Spin.com, 4/28/18...... On Apr. 30 a spokesman for ABBA squashed rumours that the quartet could headline the 2019 Glastonbury Festival in the UK, and also dismissed chances of a renunion tour. "No, - definitely not. We should remember them how they were in the 1970s, and listen to how they sing today," ABBA spokeswoman and manager Gorel Hanser told the UK paper The Mirror. In late April, ABBA announced that they'd be releasing their first new material in 35 years, having recorded two new songs together. The band is currently plotting a "virtual" tour for 2019 using hologram technology, and UK bookies began offering 33/1 odds that the pop icons could headline Glasto in 2019. - New Musical Express, 4/30/18...... Alternative rock faves Foo Fighters were joined by Grease star John Travolta on stage for a cover of the 1978 movie's tune "You're The One That I Want" during a show in Jacksonville, Fla., on Apr. 29. Foo Fighters frontman Dave Grohl cryptically teased that "it gets better" during the start of the performance , before the Hollywood icon made his appearance on stage. It's believed that Travolta was in the area while he continues to film Moose, a new thriller directed by Limp Bizkit's Fred Furst. Another highlight of the show was Billy Idol joining the band for a cover of John Lennon's "Gimme Some Truth." - NME, 4/30/18...... A spokesman for Bonnie Raitt announced on Raitt's Facebook page on Apr. 30 that the singer/guitarist will miss the first leg of her upcoming coheadlining tour with James Taylor due to an unspecified health issue. "Following her annual physical, it was determined she needs to schedule some surgery soon. The prognosis is good and a full recovery is expected," read the statement. Raitt included a personal statement to fans, writing, "I'm deeply sorry to have to disappoint my fans, James and colleagues with these cancellations... I fully expect to return for the second leg of the US tour in June followed by our European tour in July." Raitt, 68, also asked for her fans to respect "my wish for privacy and giving me space to heal," promising to see them on the road again soon. - Billboard, 4/30/18......
On Apr. 30 a California court denied parole for former Derek and the Dominos drummer Jim Gordon, who is serving a life sentence for killing his mother in 1983. The California Board of Parole determined that the 72-year-old Gordon could be a risk of violence if released from the California Medical Facility in Vacaville, where Gordon is jailed. Gordon, who played on such iconic 1960's and 1970's tracks as Nancy Sinatra's "These Boots Are Made For Walkin'," Carly Simon's "You're So Vain" and, most famously, "Layla," as a member of Eric Clapton's band Derek and the Dominos, was diagnosed with schizophrenia at the height of his career. Beginning in 1978, he sought medical treatment at least 15 times, court records show, but he could not escape his mother's voice, which he claimed had tormented him for years. To confront the voices, Gordon drove to his mother's house, where he struck her head with a hammer and also stabbed her. In 1984 he was sentenced to 16 years to life, and "remains an unreasonable risk of threat to public safety," according to the parole board's decision. Today he reportedly refuses contact with lawyers and declines to attend parole hearings. He is said to rarely leave his cell, and often resists medication. A 2005 document shows he was collecting $4,000 a month in royalties at that time, and was disciplined for giving some of that money to fellow inmates. Gordon has served 34 years of his life term, has been denied parole 10 times now and will next be eligible for parole in 2021. - Billboard, 4/30/18...... A Massachusetts church building that was immortalized in Arlo Guthrie's classic 1967 track "Alice's Restaurant Massacree" is reopening after some recently completed upgrades. The building in Great Barrington, which was known as the Old Trinity Church and dates to 1829, is home of the nonprofit Guthrie Center and has been closed for about two months during the work. Upgrades include the restoration of the circular stained-glass window at the front entrance, a new ceiling in the great room and insulation. The building will with a memorial for a local journalist who recently died. Its regular schedule of community lunches, musical events and non-denominational services will start in early May. Guthrie's rambling 18-minute song about the 1960s counterculture appeared on his 1967 debut album and inspired a 1969 film of the same name. - AP, 4/30/18......

Funk icon George Clinton has announced he will retire from touring in May 2019. "This has been coming a long time," Clinton says in a statement announcing his retirement. "Anyone who has been to the shows over the past couple of years has noticed that I've been out front less and less." The Rock and Roll Hall of Famer and Parliament/Funkadelic frontman/producer, who turns 77 in July, recently underwent pacemaker surgery, but says that the procedure wasn't a factor in his decision. "Truth be told, it's never really been about me," Clinton says. "It's always been about the music and the band. That's the real P-Funk legacy. They'll still be funkin' long after I stop." Clinton and P-Funk have 50 dates scheduled through the end of 2018, including performances in Europe and Japan. He released a new single, "I'm Gon Make You Sick O'Me," in January featuring Scarface. - Billboard, 4/27/18...... Actress and painter Kris Nelson, the ex-wife of Ricky Nelson and mother of actress Tracy Nelson, musicians Matthew and Gunnar Nelson, and Sam Nelson, passed away suddenly and unexpectedly on Apr. 26. She was 72. She was the daughter of football star Tom Harmon and the sister of actor Mark Harmon and actress-model Kelly Harmon. Kris had a recurring role on The Adventures of Ozzie and Harriet (1963-66) and Adam-12 (1975), and with Ricky headlined the film Love and Kisses (1965). "My mother, Kristin Harmon Nelson, passed away suddenly and unexpectedly last night," Tracy Nelson posted on her Facebook page on Apr. 27. "Love and light are welcome." - 4/28/18.
Friday, April 27, 2018
A trailer for the upcoming Queen biopic Bohemian Rhapsody was screened at the CinemaCon event in Los Angeles on Apr. 26. Introduced by Rami Malek, who plays late Queen frontman Freddie Mercury, the trailer opens with the band's classic "Bohemian Rhapsody" playing in the background, as a young Mercury asks to be the lead singer of a band. Retorts one of his future bandmates: "Not with those teeth, mate." The rest of the trailer is comprised of vignettes of Mercury and Queen discovering their sound -- "If I go any higher, only dogs will hear it," Mercury says. Malek also spoke about the pressures of playing Mercury in the film, which took 10 years to get to the screen, saying one of the challenges was capturing how Mercury filled his music "with pain and beauty." Bohemian Rhapsody is scheduled to open in U.S. theaters on Nov. 2. - The Hollywood Reporter, 4/27/18......
Legendary Swedish pop quartet ABBA announced on Apr. 27 that they have reunited to write and record two new songs -- their first new tracks in 35 years. "The decision to go ahead with the exciting Abba avatar tour project had an unexpected consequence," said the band in a press release. "We all felt that, after some 35 years, it could be fun to join forces again and go into the recording studio. So we did. And it was like time had stood still and we had only been away on a short holiday. An extremely joyful experience!" The group -- which includes Bjrn Ulvaeus, Agnetha Faltskog, Benny Andersson and Anni-Frid Lyngstad -- hinted at the sound of the new music, saying, "We may have come of age, but the song is new. And it feels good." ABBA also revealed the name of one of the songs, "I Still Have Faith in You," which will be featured in an NBC/BBC special that is slated to air in December. The two-hour TV special will feature the group's avatars performing their greatest hits; the avatars are slated to launch a world tour in 2019. ABBA, which formed in Stockholm in 1972 and racked up a string of global smashes throughout the next decade before going their separate ways in 1983, made a brief reunion in 2016 when they performed together at a private event in Stockholm. - Billboard, 4/27/18...... In other ABBA-related news, Cher received a standing ovation at CinemaCon on Apr. 25 after performing ABBA's "Fernando" to promote her upcoming film, Mamma Mia: Here we Go Again! Dressed in a full glitter pantsuit and matching platform heels, Cher finished the song as balloons dropped form the ceiling. A small armada of dancers performed a choreographed routine, while Cher appeared on a raise platform from behind fake palm fronds. The sequel to the hit 2008 film Mamma Mia! opens in theaters on July 20, and many of the stars of the first film -- including Meryl Streep, Amanda Seyfried, Pierce Brosnan, Christine Baranski and Colin Firth -- return returning for the follow-up, which will include ABBA songs not featured in the first film, along with some reprised favorites. New additions include Cher and Lily James. - Billboard, 4/25/18...... In a new post on his Neil Young Archives page, Neil Young has confirmed that he will return to the stage with his fitfully active backing group Crazy Horse on May 1 and 2 at Warriors Theatre in Fresno, Calif. "First time in a long time, live on stage. No rehearsal," Young posted. The news follows Young claiming in a recent Rolling Stone interview that he and Crazy Horse have "an incredible album in the can that's a recent album. Alchemy," though it is not known if songs from that album will be debuted at the upcoming shows. Longtime Crazy Horse guest guitarist Nils Lofgren mused on Twitter: "The great news is I am jumping back in with #CrazyHorse @Neilyoung I will be there. Beyond honored. Nothing like playing with old friends. A friend just reminded me, at this age you can't coast." - Billboard, 4/24/18...... In other Neil Young news, the rocker reunited with his Crosby, Stills, Nash and Young bandmate Stephen Stills on Apr. 25 for the 3rd Light Up the Blues Concert to benefit Autism Speaks at the Pantages Theatre in Hollywood. During his mini-set, Young announced after performing a powerful rendition of "Birds" that he wanted to bring his "brother" onto the stage. Stills then walked on to jam with Young on "Long May You Run," along with the Buffalo Springfield anthems "For What It's Worth" and "Mr. Soul." Stills, who organized the benefit concert alongside his wife Kristen in support of their autistic son Henry, addressed the Los Angeles crowd at one point saying, "With the help of steadfast friends and concerned professionals that shared our determination, Kristin and Iwere able to find a path that lead our boy to a far better way of life, and now he's in college." An even grander surprise took place with the late Tom Petty's band the Heartbreakers, who haven't performed since Petty's sudden death this past October, took the stage to perform the rocking "I Won't Back Down" alongside Stills. Patti Smith was also on hand for a performance of "Because The Night." - Billboard, 4/23/18......

Legendary '70s singer/songwriter Eric Andersen has released The Essential Eric Andersen, a 33-track, 2-disc career-spanning set that's being released in conjunction with his 75th birthday. Though best-known as a songwriter whose tunes were recorded by the likes of Bob Dylan, the Grateful Dead, Johnny Cash, Judy Collins, Linda Ronstadt and many others, Anderson released his own debut album, Today Is the Highway, in 1965, and has released albums steadily since then. The Essential touches on all eras of his career, and it features guest collaborations with Joan Baez, Dan Fogelberg, Leon Russell, Lou Reed, Richard Thompson, Rick Danko, Phil Ochs and others. Andersen, who currently resides in the Netherlands, will play three shows in California in late April -- Sacramento (4/27), Soquel (4/29) and a Q&A on May 3 at the Grammy Museum in Los Angeles. Andersen will also be the subject of an upcoming PBS documentary titled Songpoet. - Billboard, 4/27/18...... Willie Nelson's latest LP Last Man Standing was released in stores and online for streaming on Apr. 27. Announced in February, the album's title appears to be a reference to the songwriter's 85th birthday, which happens on Apr. 29. It is the follow-up to the country/pop icon's 2017 release God's Problem Child and includes the single "Me and You," as well as the album's title track. - Spin.com, 4/27/18...... Deep Purple and Judas Priest announced on Apr. 23 that they'll hit the road for a 25-city co-headlining North American late summer tour that's set to kick off on Aug. 21 in Cincinnati, Oh. The outing is scheduled to run through a Sept. 30 date at the Toyota Amphitheatre in Wheatland, Calif. Deep Purple are touring behind their 2017 album inFinite, while Judas Priest will be showcasing songs from their March 2018 release, Firepower. - Billboard, 4/23/18...... In a new interview with Rolling Stone, Fleetwood Mac have revealed that Lindsey Buckingham was indeed fired from the band due to scheduling conflicts. "Words like 'fired' are ugly references as far as I'm concerned," said drummer Mick Fleetwood. "Not to hedge around, but we arrived at the impasse of hitting a brick wall. This was not a happy situation for us in terms of the logistics of a functioning band. To that purpose, we made a decision that we could not go on with him. Majority rules in term of what we need to do as a band and go forward." As for their falling out due to scheduling issues, Stevie Nicks revealed: "We were supposed to go into rehearsal in June and he wanted to put it off until November [2019]. That's a long time. I just did 70 shows [on a solo tour]. As soon as I finish one thing, I dive back into another. Why would we stop? We don't want to stop playing music. We don't have anything else to do. This is what we do." Meanwhile, on Apr. 25 the band announced dates for a 50-plus city fall tour that's set to kick off on Oct. 3 in Tulsa, Okla. With a rebooted lineup featuring former Tom Petty guitarist Mike Campbell and Crowded House's Neil Finn, Fleetwood Mac will hit several major markets including Indianapolis (10/16), Kansas City (10/18), St. Louis (10/20), St. Paul (10/22), Cleveland (10/26), Milwaukee (10/28), Detroit (10/30) and Pittsburgh (11/1) before playing their final 2018 show on Dec. 13 in Inglewood, Calif. In 2019, they'll resume the U.S. leg with a show in Houston on Feb. 5, wrapping on Apr. 5 in Philadelphia. The group will also launch "The Fleetwood Mac Channel" on SiriusXM on May 1 at 5 p.m. ET, running throughout the month on channel 30, with music, interviews and hosted shows from current and former band members. - New Musical Express, 4/25/18......

Herb Alpert has covered Louis Armstrong's iconic hit "What a Wonderful World" as an instrumental version for what he says is "in response to our times." "I'm not a politician, but there's a lot of things going on I'd like to respond to," Alpert said in an interview with Billboard. "I wouldn't in my wildest dreams think of covering such an iconic record, but I've always been taken by what Louis said, and there's a lot of things going on I'd like to respond to. It's a simple statement. It's a true statement. It's apolitical, and I'm sure a lot of people believe it. So I'm just trying to put some feelings out there I think deserve to be out there," he added. Proceeds from Alpert's "What A Wonderful World" will be going to the Louis Armstrong Educational Foundation. Alpert's treatment of the song, meanwhile, takes a more upbeat, world music approach, blending Alpert's trumpet with a variety of international instruments from countries including China, Turkey, Japan, Armenia and Trindidad. Alpert says the song is also a chance to salute Louis Armstrong, a friend and personal musical hero. "He was a spectacular guy, really something special. He was genuine, he was passionate, and that came right through his instrument. I've met a lot of great musicians in my day. Some played the shit out of their instrument and were a drag when you met them, but this guy was a beautiful human being. It was always heartwarming to see him. I really loved him." - Billboard, 4/26/18...... Nile Rodgers of Chic is recovering after taking a major spill in the studio on Apr. 25 and breaking his nose. In a video shared to Rodgers' social media pages, the 65-year-old disco icon can be seen on the floor of his studio holding tissues and an icepack to his nose, a pool of blood scattered across the hardwood floors beneath him. "I guess that's what you call a slip and fall," he continues as he scoffs at his misfortune, "I think we better go to the hospital bro." In the video's caption Rodgers writes, "Who's life is more #crazy than mine? I broke my nose tripping on the top stair of my studio." Rodgers, who was hospitalized in 2017 after falling ill in Toronto while on tour with Earth, Wind & Fire, is currently crafting a new Chic album that is set to feature Bruno Mars, Haim and Debbie Harry. - Billboard, 4/25/18...... The brassy troupe Tower of Power is celebrating its golden anniversary in 2018, and on June 1 will release a new album, Soul Side of Town. Co-founding member Emilio Castillo says the new album has been in the works since 2012, and was recorded over four sessions during the past six years. "The whole idea was to make the best record of our career," Castillo says. "One of our old managers said, 'You guys really need to ring the bell this time. You're at 50 years. You've got to make the best record of your career.' When all was said and done we had finished 28 songs and were ready to pick out the best of those." Tower of Power will also play a pair of 50th anniversary concerts on June 1-2 at the Fox Theatre in Oakland, Calif., which will be filmed for a documentary. - Billboard, 4/25/18...... In 2015, Patti Smith recorded a new live version of her 1975 debut album Horses to mark its 40th anniversary at New York's Electric Lady Studios before an in-studio audience, then hit the road to perform the album in full for packed theaters around the world. Now a new concert documentary of the tour, Horses: Patti Smith and Her Band, has premiered at the Tribeca Film Festival on Apr. 23. Smith, guitarist Lenny Kaye, her son, Jackson and the rest of her musical outfit were the guests of honor as well as the headliners. Also jamming with Smith on a rendition of "Because the Night" and the finale, "People Have The Power," were Bruce Springsteen and Michael Stipe of R.E.M.. - Billboard, 4/24/18......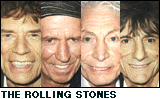 The Rolling Stones have announced that Florence + the Machine, Liam Gallagher and Michael Bay will be their supporting acts for their upcoming U.K. tour, which launches on May 22 at London Stadium. Gallagher will join the Stones for the first night of the tour; Florence + the Machine will follow with another London Stadium date on May 25, with Bay closing the run with them back in London at Twickenham Stadium on June 19. Meanwhile, the Stones have also announced that a huge 15-album vinyl box set, The Studio Albums Vinyl Collection 1971-2016, will hit stores on June 15. The release will offer fans of the legendary band the opportunity to obtain a remastered version of every studio album released by the Stones since 1971's Sticky Fingers on brand new heavyweight, 180-gram black vinyl. Sourced from the original master tapes, each album has been remastered and cut at half-speed by engineers at Abbey Road Studios. Each album also contains a numbered certificate of authentication, with detailed artwork reproductions for each LP. In other Stones news, Mick Jagger has revealed that he is writing new material, ahead of band's upcoming UK tour. "I am writing at the moment," he told Independent IE in a recent interview. Questioned on whether his ideas would be part of a solo release or Stones record, Jagger replied: "I'm just writing. It is mostly for the Stones at the moment..."I don't really think about what I have written, much. I just keep ploughing forward, really." - Billboard/New Musical Express, 4/23/18...... The family of Prince have announced that they are to sue the Illinois hospital that treated the late music icon for an opioid overdose only a week before his death. The family, represented by trustee Michael A. Zimmer, claim that he received improper care after his private plane made an emergency landing in the early hours of Apr. 15, 2016, following a show in Atlanta. The lawsuit alleges that Prince's death was a "direct and proximate cause" of the Trinity Medical Centre's alleged failure to diagnose and treat the overdose, alongside an apparent failure to investigate the cause of it. The family is also suing the pharmacy chain Walgreens, accusing its employees of "dispensing narcotic prescription medications" to the singer for an invalid medical purpose. - NME, 4/24/18...... A rare vintage poster for a 1955 Elvis Presley concert in North Carolina has sold at auction for more than double the expected price. The poster, made by the iconic Nashville, Tenn.-based poster maker Hatch Show Prints, advertises a May 19, 1955 concert in Raleigh where Presley was on the lineup below Hank Snow, Faron Young and other acts. Giles Moon of Texas-based Heritage Auctions says he had expected the poster to sell for about $20,000, however it went for $42,500. Moon says both the buyer, who is from California, and the seller prefer to remain anonymous. - AP, 4/22/18......
Actor/comedian Bill Cosby was convicted of drugging and molesting a woman on Apr. 26 in Norristown, Pa., in the first big celebrity trial of the #MeToo era. A jury convicted the Cosby Show star of three counts of aggravated indecent assault, and the guilty verdict came less than a year after another jury deadlocked on the charges. Cosby, 80, was charged with violating Temple University employee Andrea Constand at his suburban Philadelphia home in 2004. His lawyer called Ms. Constand a "con artist" who leveled false accusations against Cosby so she could sue him. Cosby could get up to 10 years in prison on each of the counts. Dozens of women have come forward in recent years to say he drugged and assaulted them. Five of the other accusers testified against him at the retrial. - AP, 4/26/18...... The premier of Britpop Classical will be the opening act on Sept. 1 at Cool Britannia Festival in Knebworth Park, Hertfordshire, UK. Britpop Classical features a full rock back of some of the country's best session musicians together with an amazing horns section and orchestra, all backing a spectacular array of vocalists including The Farm's Peter Hooton performing "All Together Now," Saffron from Republica with "Ready To Go," Heaven 17's Glenn Gregory covering Pulp's "Common People" and just added -- the unique Phil Daniels (Quadrophenia, EastEnders) will close the set with Blur's "Parklife." Tickets for the festival are on sale now via the official festival website, CoolBritanniaFest.com. - Noble PR, 4/24/18...... Saxophonist Charles Neville, who once toured with B.B. King and later gained fame with the Neville Brothers group, died on Apr. 26 after a battle with pancreatic cancer. He was 79. The New Orleans-born Neville began his career in the 1950s when he performed with King and other musical greats, but was best know for three decades of performances with his siblings Aaron, Art and Cyril as the Grammy-winning Neville Brothers. "I know you have a spot in the heavenly band next to James Booker, James Black, Herbert Hardesty, Fats Domino, Johnny Adams all the jazz bebop players who you turned me on to," Aaron Neville posted on his Facebook page. "Dizzy, Charlie Parker, Miles and the list goes on," he added. Charles Neville, who lived in Massachusetts in recent years, had announced in January that he had pancreatic cancer. His death came a day before the opening of his home town's signature musical and cultural event, the annual New Orleans Jazz & Heritage Festival. - AP, 4/26/18...... Bob Donough, the jazzman who created the clever and enduring Schoolhouse Rock childrens series of the 1970s that taught grammar, math, science and citizenship to a generation of TV-watching kids, died on Apr. 23 at his home in Mount Bethel, Penn. He was 94. His family did not give a cause. - AP, 4/24/18.
Sunday, April 22, 2018
Seventies hitmaker Roberta Flack was rushed to a New York City hospital after cutting short her appearance at Harlem's Apollo Theater on Apr. 20 because she was not feeling well. Flack, 81, was taken to Harlem Hospital via ambulance, saying she felt dizzy. The singer, who was about to receive a lifetime achievement award from the Jazz Foundation of America during her appearance, was released from the hospital after several hours. A spokesperson for the Jazz Foundation said the "First Time Ever I Saw Your Face" singer was "feeling fine," but Flack went to another Manhattan hospital after being released from Harlem Hospital for observation by her personal doctors. - AP, 4/21/18...... Led Zeppelin has shared a teaser trailer for their special 7" single release for this year's Record Store Day, featuring unreleased versions of both "Rock And Roll" and "Friends." The vinyl single hit stores on Record Day, Apr. 21, and offers fans the chance to hear the Sunset Sound Mix of "Rock And Roll" and the the Olympic Studios Mix of "Friends" for the first time ever. Led Zepp has also released a newly remastered version of their classic live album How The West Was Won in multiple formats. - NME, 4/20/18......
Paul McCartney remembered his late first wife Linda McCartney on Apr. 17, the 20th anniversary of her death in 1998, with a loving Instagram post. "Remembering Linda with love today. Beautiful memories," Sir Paul posted, below a picture of Linda. Linda, who tragically died at age 56 on April 17, 1998, after a three-year battle with breast cancer, were married (and inseparable) from their 1969 marriage until her death, and became a rock power couple as founding members of the chart-topping band Wings. - Billboard, 4/19/18...... In other Beatles-related news, Cheech & Chong member Tommy Chong says he and his partner Cheech Marin have "a ton of outtakes" from their 1973 hit "Basketball Jones," which featured the late George Harrison on lead guitar during the session. "We've got all of that in the can that we're going to spring on people eventually, one day. That'd be great," Chong said, though he did not state any specific plans for releasing the Harrison material. "George and I were buddies," Chong says. "George and I used to smoke quite a bit when we'd meet once in a while at different places. He was in the studio at A&M at the same time we were doing 'Basketball Jones,' so [producer] Lou [Adler] asked him to come in and do a little guitar riff for us. And George is George; He literally made that song." 2018 marks the 45th anniversary of "Basketball Jones" and the duo's Los Cochinos album, but currently Cheech & Chong have been focused primarily on celebrating the 40th anniversary of their 1978 film comedy Up In Smoke. Also participating on the "Basketball Jones" session were Beatles lieutenants Klaus Voorman and Billy Preston, along with Carole King, Tom Scott and Nicky Hopkins. - Billboard, 4/20/18...... Elsewhere on the Fab Four front, Ringo Starr released a new video for the title track to his upcoming Give More Love album on Apr. 19. The clip, directed by Brent Carpenter, includes fan photos contributed especially for the video that were submitted in a contest sponsored by Ringo. "They (Ringo and the record company) told people to submit stills and video that to them meant 'Give More Love,'" says Carpenter, who added Ringo helped choose the images to be used. Meanwhile, on the same day Ringo announced plans for his 10th annual "Peace and Love" birthday event to take place July 7 at the Hard Rock Cafe in Nice, France, during his Ringo Starr & His All-Starr Band's upcoming European tour. Fans around the world can join in by saying or thinking "Peace and Love" at noon on July 7. Besides the live event, Hard Rock outlets around the globe will stream a special "Peace and Love" birthday video just before noon from Sir Ringo. After a date in Atlantic City, N.J., on June 2, Ringo and his band will head to Europe for 20 shows starting in Paris on June 6. They'll kick off a U.S. run on Sept. 1 at the Hard Rock Cafe in Tulsa, Okla. The ambitious 41-city summer trek will wrap on Sept. 29 at the Greek Theatre in Los Angeles. - Billboard, 4/19/18...... In more Beatles news, a sketch drawn by John Lennon depicting himself as Adolf Hitler sold at auction for $54,000 on Apr. 22. The controversial drawing, an ink doodle which situates Lennon behind a podium with his arm raised in a Nazi salute, is part of a larger sketch book that makes liberal use of Nazi iconography mixed with the likeness of the Beatles members. "(John) drew these when he was a college student, and the fact that he even thought of depicting himself as Hitler is weird," says memorabilia dealer Gary Zimet, who added "original Lennon drawings are very desirable and they are ultra rare." - New Musical Express, 4/22/18......

Sir Tom Jones and Sir Gordon Sumner, better known as Sting, were among the famous singers performing at an Apr. 21 concert in London marking the 92nd birthday of Queen Elizabeth II. Also serenading the monarch, who was in attendance, were Kylie Minogue, Shaggy, Craig David and Jamie Cullum. Highlights included Sting and Shaggy performing their reggae-infused single "Don't Make Me Wait," which appears on their collaborative album 44/8762. Queen Elizabeth, the world's longest-reigning living monarch, was accompanied by other members of the royal family, including her grandson, Prince Harry. Her actual birthday on Apr. 21, which she usually marks privately with her family, and her "official birthday" occurs in the summer and will be recognized with a military parade in central London. - AP, 4/21/18...... The original pair of tassled loafers worn by Michael Jackson during a rehearsal for his first-ever "moonwalk" during his iconic 1983 performance of "Billie Jean" during the 25th Anniversary of Motown special are conservatively expected to bring as much as $10,000 when they're put on the auction block on May 26 at the Hilton in Universal City, Calif. It has been verified that Jackson wore the black Florsheim loafers during the rehearsal, and probably during the actual performance as well. - NME, 4/21/18...... Paramount Pictures announced on Apr. 20 that it has picked up distribution rights for the upcoming Elton John biopic Rocketman. Paramount will also finance the picture, which will star Kingsman actor Taron Egerton as the legendary pop singer, from his days at the Royal Academy of Music to his rise to international stardom in the early 1970s. John and his husband, David Furnish will produce the picture under their Rocket Pictures banner, with Dexter Fletcher, who previously worked with Egerton on Eddie the Eagle, directing. - The Hollywood Reporter, 4/20/18...... Bette Midler announced on Apr. 20 that she will be returning to her lead role in the Tony Award-winning revival of "Hello, Dolly!" on July 17 for a six-week run that will close the production on Aug. 25. The iconic role of Dolly Levi marked The Divine Miss M's return to the Broadway musical stage in about 50 years and she shattered box office records at the Shubert Theatre. Midler won the Tony for best actress in a musical, and her co-star David Hyde Pierce earned a Tony nomination for his role in the production. Midler stepped into the role last spring and ended her run in mid-January. She was replaced by Bernadette Peters, who will now leave after the July 15 show. The first national tour of "Hello, Dolly!" kicks off in October at Playhouse Square in Cleveland, Ohio, starring Tony Award-winner Betty Buckley. - AP, 4/20/18......
The new Tina Turner jukebox musical "Tina" has opened at the Aldwych Theatre in London, showcasing the famed rock singer's tumultuous life story, from her humble beginnings in Nutbush, Tenn., through her remarkable comeback in the 1980's with her Private Dancer album. The adult Turner is played by Tony-nominated actress Adrienne Warren, and her domineering bandleader and ex-husband Ike Turner is portrayed by Kobna Holdbrook-Smith. Directing the project is Phyllida Lloyd, who is best known for helming the ABBA musical "Mamma Mia!," which became a global smash on stage and screen. - The Hollywood Reporter, 4/19/18...... Authorities in Minnesota released what they describe as the "vast majority" of evidence from their investigation into the Apr. 21, 2016, death of Prince on Apr. 20. The Carver County, Minn., sheriff's office released 15GB of data to the public under the Minnesota Government Data Practices Act, which includes images of Prince's body from the death scene, CCTV footage of the star visiting a doctor's office the day before he died, and interviews with individuals close to the singer who say they had been concerned about his health in the days leading to his death. Also included are photos from inside Prince's Paisley Park vault and a Sinead O'Connor police interview from May 2016 where she alleged that Prince had a history of drug use and violence towards women. "I've seen him in very frightening conditions after using drugs," O'Connor told police, adding: "He had been extremely violent to a number of women in his life, including myself, and several women were put in the hospital while Prince was under the effects of these medications." Carver County attorney Mark Metz said the musician, age 57, had suffered the overdose due to taking counterfeit pills, which contained the powerful painkiller fentanyl, and that no one will be charged in the case, although none of the medications found in Prince's home after his death had been prescribed to him, with some having been prescribed to his former drummer Kirk Johnson, and others found in vitamin bottles and envelopes. Meanwhile, a previously unreleased original version of Prince's iconic hit "Nothing Compares 2 U" was issued for the first time on Apr. 19 by the Prince estate in collaboration with Warner Bros. Records. "Nothing Compares 2 U" became a breakout No. 1 hit for Sinead O'Connor in 1990 was recorded at the Flying Cloud Drive "Warehouse" in Eden Prairie, Minn., by Prince's longtime engineer Susan Rogers and was originally composed, arranged and performed entirely by Prince. In addition to the saxophone breaks, the Prince version presents a more sensual take on the song. It has also been announced that Prince's unfinished memoir, The Beautiful One, will finally be released in the latter part of 2018. Prince had submitted only 50 pages of the handwritten memoir before his 2016 death, and the book may also feature "reproductions of Prince's longhand pages." - NME/Billboard, 4/20/18......

Comedy legend Carol Burnett will make her return to series television and her Netflix debut on May 4 with A Little Help With Carol Burnett. The show, which spotlights every day people receiving advice to their real-life problems from little kids, will also feature celebrity guests including DJ Khaled, Taraji P. Henson, Derek Hough, Taraji P. Henson, Derek Hough, Julie Bowen, Lisa Kudrow, Brittany Snow, Mark Cuban and Wanda Sykes, among others. - 4/16/18...... Verne Troyer, an actor best known for playing Mini-Me in the Austin Powers series, died on Apr. 21 of an as yet undisclosed cause. He was 49. "It is with great sadness and incredibly heavy hearts to write that Verne passed away today," a statement on his official Facebook page reads. "Verne was an extremely caring individual. He wanted to make everyone smile, be happy, and laugh. Anybody in need, he would help to any extent possible. Verne hoped he made a positive change with the platform he had and worked towards spreading that message everyday." The statement makes sweeping statements about depression and suicide. "Verne was also a fighter when it came to his own battles. Over the years he's struggled and won, struggled and won, struggled and fought some more, but unfortunately this time was too much," it says. Troyer, who grew up in an Amish community in Michigan, rose to fame after his Austin Powers debut in 1999's The Spy Who Shagged Me, and reprised the role in 2002's Austin Powers in Goldmember. He also played Griphook in Harry Potter and the Sorcerer's Stone and Coach Punch Cherkov in The Love Guru, and had guest spots on Sabrina the Teenage Witch, Scrubs, Two and a Half Men and Boston Public. Troyer also memorably appeared as Mini Me in the music video for Ludacris' "Number One Spot" from the 2004 album The Red Light District. Troyer vocally battled alcohol addiction, having nearly died in 2002 from alcohol poisoning following a breakup, and footage of drunken antics from the reality show The Surreal Life went viral. "That was a bad period in my life," he said in 2016. "I've learned from it, and I move on," however in 2017, he announced that he was receiving treatment for alcohol addiction on his Facebook page. Among those offering their condolences to Troyer are Austin Powers star Mike Myers, actress Marley Matlin, and musician Slash. - The Hollywood Reporter, 4/21/18.