| | |
| --- | --- |
| Favorite Seventies Artists In The News | |



Bringing you the Web's best '70s music & culture news since 1997!

Sunday, September 24, 2017
Neil Young has achieved his 40th top 40-charting solo LP with his latest studio effort Hitchhiker, which bowed on the Billboard Hot 200 album chart at No. 20 for the week ending Sept. 14. In total, Young has notched 56 solo entries on the Hot 200, with an additional nine as part of the supergroup Crosby, Stills, Nash & Young. Meanwhile, Gregg Allman's posthumous released Southern Blood has become the late Southern rock icon's fourth Top 40 album. Allman died May 27, and last hit the top 10 with his highest-charting solo effort, 2011's Low Country Blues, which peaked at No. 5. - Billboard, 9/23/17......
In a show of support for former NFL player Colin Kaepernick's now-viral move to take a knee during the National Anthem in 2016, Stevie Wonder took to both knees on Sept. 23 during the 6th annual Global Citizen Music Fest in New York City's Central Park. "Tonight, I'm taking a knee for America," Wonder explained as he knelt down. "But not just one knee. Both knees. Both knees, in prayer for our planet, our future, our leaders of the world and our globe. Amen." Wonder's rousing hour and a half performance included several of his greatest hits including "Isn't She Lovely" and "We Are the World." Wonder also referenced US Pres. Donald Trump, who recently stated that NFL players who protest should be "fired," and Pres. Trump's current feud with North Korean dictator Kim Jung Un. "We must take care of each other, and this planet. If we don't, we could lose the ultimate video game of life," the 67-year-old singer and activist said. "Weapons are real and rhetoric is dangerous." - Billboard, 9/23/17...... Cher is among the many celebrities who are paying tribute to Sen. John McCain for the Arizona Republican's decision to break from his party vote "no" on the Graham-Cassidy health-care proposal, which put the brakes on the Republican agenda to repeal the Affordable Care Act put forth under former president Barack Obama. "Bless you @SenetorJohnMcCain," Cher tweeted on Sept. 22. "This is 3rd Time I've Watched You Take The High Road,& Pick The American----Ppl over Politics----#StillaHero2Me," the diva added. Director and former All In the Family actor Rob Reiner also echoed Cher's opinion. "John McCain-a hero once again. Hopefully this will encourage other senators to have courage and kill this abomination once and for all," he posted the same day. - Billboard, 9/22/17...... Bob Seger released the first single from his upcoming album I Knew You When on Sept. 22, a cover of the late Lou Reed's "Busload of Faith." Recorded with the Silver Bullet Band during May 2017 in Nashville, the song was premiered by Seger and his band during a concert on Sept. 21 at a concert in Cincinnati. Seger also performed "Busload of Faith," which originally appeared on Lou Reed's critically lauded 1989 album New York, when he and the Silver Bullet Band played the final show ever at the Palace of Auburn Hills, in suburban Detroit, on Sept. 23. Seger tweaked some of Reed's original lyrics as well for his version -- for instance, substituting "You can't depend on the president" into the verse Reed wrote as "You can't depend on the churches." - Billboard, 9/22/17......
Dates for a hologram tour featuring the late Frank Zappa are expected to be announced in late 2018, hologram entertainment company Eyelussion announced on Sept. 21. The company is partnering with the Zappa Family Trust to to produce the "Frank Zappa - Back on the Road" concerts which, according to Zappa's son Ahmet Zappa, will be playing his late dad's "most well-known music as well as some rare and unheard material." The Zappa shows will also incorporate several former Zappa collaborators, including Steve Vai, Ian Underwood, Adrian Belew and Arthur Barrow. Production for the show will begin later in 2017, with a tour date announcement planned for late 2018. - Billboard, 9/22/17...... Elton John is calling on Australians to vote "yes" in the country's current same-sex marriage referendum. A postal vote is taking place Down Under to decide whether or not to legalise gay marriage. John -- who is currently touring in Australia -- posted an emotional Instagram post, revealing the "guilt and regret" he felt being previously married to a woman, saying he had "denied who I really was." "Many years ago, I chose Australia for my wedding to a wonderful woman for whom I have so much love and admiration," Elton wrote. "I wanted more than anything to be a good husband, but I denied who I really was, which caused my wife sadness, and caused me huge guilt and regret. To be worthy of someone's love, you have to be brave enough and clear eyed enough to be honest with yourself and your partner," he added. Voting on the bill began on Sept. 12, and the result will be announced on Nov. 15. - New Musical Express, 9/21/17...... According to The Hollywood Reporter, David Lee Roth has just signed with the ICM Partners talent agency in all areas. Roth, the original lead singer of Van Halen who went solo in 1985 but rejoined the band in 2007, continues to be represented by business manager Gerri Leonard of Leonard and Associates. - The Hollywood Reporter, 9/21/17...... A memorial for recently deceased country singer Don Williams has been set for Sept. 27 at the Country Music Hall of Fame in Nashville, Tenn. Williams, who died Sept. 8 at 78 years old, was inducted into the CMHOF in 2010. The memorial service at CMA Theater, beginning at 4:30 p.m., will be open to Williams' family, friends and music industry personnel. Meanwhile, Williams' 20 Greatest Hits album has reentered the Billboard Hot 200 album chart at No. 85, his highest-charting album on the pop survey since 1980. - Billboard, 9/21/17......
Two founding members of Kiss -- bassist/vocalist Gene Simmons and guitarist/vocalist Ace Frehley -- performed on stage together for the first time in 16 years on Sept. 20 at a Hurricane Harvey benefit show in St. Paul, Minn. Simmons and Frehley, who hadn't played with each other since the last show of Kiss' Farewell Tour in Australia in April 2001, have had an ongoing beef that was still simmering as recently as 2014, when Kiss were inducted into the Rock & Roll Hall of Fame and Frehley didn't perform with the rest of the band. Frehley told the Minneapolis StarTribune that his decision to perform with his old bandmate was the result of a spur-of-the-moment phone call: "I just did four shows on the East Coast, and I looked at my calendar and I noticed I was off today. I had to head back to San Diego eventually where I live, so I figured I could make a pit stop here. I called Gene, and he was really excited about me being involved, and it's that simple." He also noted that Simmons had been to his house recently to co-write two songs for an upcoming solo album. The two rockers performed four tracks together: "Parasite," "Cold Gin," "Shock Me," and "Rock And Roll All Nite," the latter with select audience members onstage. - Stereogum.com, 9/21/17...... A new version of Paul McCartney's venerable yuletide hit "Wonderful Christmastime" by McCartney, Tonight Show host Jimmy Fallon, and his house band The Roots, will be part of a 16-track Christmas album entitled Holidays Rule Vol. 2, due from Capitol Records on Oct. 13. The freshly recorded "Wonderful Christmastime" will be joined in the compilation with seasonal tunes by the likes of Norah Jones, Grace Potter, Roseanne Cash, The Decemberists and Judah & the Lio. The first edition of Holidays Rule was released in 2012 and featured songs from McCartney fun., The Shins and Rufus Wainwright, among others. - Billboard, 9/22/17...... A British auction house called Parlogram is auctioning a rare, unreleased demo of the Beatles song "What Goes On" on the UK eBay website. This 1963 demo version predates the Beatles recording sung by Ringo Starr and released on the UK Rubber Soul album in 1965; instead it is sung by John Lennon, who wrote the song, and features Lennon singing different lyrics. The demo also has Lennon on acoustic guitar and Paul McCartney on harmony on the chorus; a few piano notes are audible in the background toward the end of the track. So far, the sale has attracted at least 25 bidders and, with 7 days to go, has a high bid of £6,500. The Beatles are said to have originally intended to record "What Goes On" during a 1963 session, but the plan was scrapped. Starr was later given a co-composer credit for the new middle eight, which was added during the 1965 recording sessions. The "What Goes On" demo disc was first sold by the George Harrison family though Bonham's auction house in 2012 for $8,461, including buyer's premium. Under U.K. law, the track is now in the public domain since it hadn't been released within 50 years of recording. - Billboard, 9/21/17...... In other Beatles-related news, Yoko Ono has forced a Polish lemonade company calling itself "John Lemon" to change its name. Yoko's lawyers recently sent legal letters to the company established in 2012 that distributes lemonade to bars and restaurants in the UK and 13 other European countries. Ono's lawyers cited trademark infringement against her husband's name and personal rights, telling a London paper that the company was "abusing and misusing the legacy of John Lennon to sell their soda." The attorneys also cited a Facebook post by John Lemon - Ireland that displayed a mural of Lennon holding lemons with the company's logo underneath. Other advertisements displayed round glasses that recalled Lennon's signature frames, along with the words, "Let It Be." Upon receiving the letters, John Lemon agreed to change its name to On Lemon, which is remarkably similar to "Ono Lennon," though there's nothing Yoko can do about that. - Billboard, 9/20/17......

Appearing on the Today show on Sept. 20, Olivia Newton-John told hostess Natalie Morales that she is still "a thriver" some 25 years after her first cancer diagnosis. Newton-John has recently had a resurgence of breast cancer that metastasized to her lower back, and according to her the pain had been so debilitating she was forced to cancel her tour that was scheduled for May and, at times, made it difficult for her to walk. "In my mind, it was over, I'd finished with it," said Olivia, whose first bout of cancer occurred in 1992, which motivated her to become an advocate for cancer research and eventually build the namesake Olivia Newton-John Cancer Wellness and Research Centre in 2008. On top of chemotherapy and a holistic treatment plan, Newton-John attributed the remission of her first cancer to medicinal marijuana, which her husband (a president of a natural remedy company) grows himself. "This plant is a healing plant. I think we need to change the vision of what it is because it helped me greatly and it helps with pain and inflammation," she said. - Billboard, 9/21/17...... Bob Dylan and Columbia Records announced on Sept. 20 that the latest installment of his ongoing Bootled Series box set will explore the singer's gospel period and its accompanying late '70s/early '80s albums: Slow Train Coming, Saved and Shot of Love. Trouble No More - The Bootleg Series Vol. 13 / 1979-1981, due from Columbia/Legacy on Nov. 3, will drop in a two-CD or four-LP set, or a deluxe box that includes eight CDs and one DVD. The collection will feature 100 previously unreleased live and studio recordings, along with 14 songs never included on any Dylan release. Fans who purchase the deluxe box will also receive Trouble No More: A Musical Film, which includes never-before-seen footage of Dylan's 1980 tour. In other Dylan news, the singer is the last cover star for the print edition of New York's legendary The Village Voice alt-weekly paper, which released its final print edition on Sept. 20. The photo was taken by the late Fred McDarrah, a staff photographer for the Voice who was one of the first to photograph Dylan, and the cover is itself a cropping of one of McDarrah's more famous Dylan photos. The Village Voice has announced it is going digital-only as a response to the changing publishing landscape. - Billboard/Spin.com, 9/20/17...... A deluxe edition of the Sex Pistols' seminal 1977 album Never Mind The Bollocks, Here's The Sex Pistols will be released Oct. 27 in the UK via USM/USC to celebrate the LP's 40th anniversary. The label announced that the out-of-print deluxe edition of the album, which was originally released in 2012 and has since been out of print, will now be rereleased. The box set will include three CDs, including the original album with b-sides from 1977, a disc of outtakes, and a disc of live material, also recorded in 1977. It will also feature a DVD of footage of the band playing live from the infamous boat party held on the Thames as well as performances at Penzance's Winter Gardens and Stockholm's Happy House. Never Mind the Bollocks... was originally released on Oct. 28, 1977, and is famously the only studio record to be put out by the punk group. At the time of its release, many stores refused to stock it. - NME, 9/20/17......

Also celebrating its 40th anniversary is the Queen double A-side single "We Will Rock You/We Are the Champions," which has just been named by Billboard as the "Biggest Jock Jam Single of All Time." Still played on an almost-daily basis on radio and at just about every major sporting event on the planet, "We Will Rock You" has transcended time, fashion, and Queen's own seeming obstacles to current popularity. Queen's Roger Taylor recalled how the band recorded the song: "Cut to we're in the studio in Wessex and I'm nervous about telling the guys: 'So, there's no drums or bass, just foot stomps, claps and vocals for most of it.' So we stamped on these boards in this old church where we recorded and it made a good noise and I thought, 'stamp here and clap and we'll build it up a million times so it sounds like a huge audience.'... I was really pushing the boundaries of what I knew had been done in terms of creating live sound in the studio. I didn't want it to be a normal song where you pause for guitar solo, so we say everything and then the guitar solo kicks in. That was odd." - Billboard, 9/22/17...... It has been revealed that iconic comedian Jerry Lewis, who died on Aug. 20 at his home in Las Vegas at age 91, has intentionally excluded his six sons from his first marriage -- including '60s pop singer Gary Lewis --- from his last will and testament. In the document, which was executed in 2012, Lewis makes no secret of the fact he has decided to leave his children from his first marriage to Patti Palmer out of the will. The reasons for Lewis' estrangement from his sons is believed to have been connected to his son Joseph's death in 2009, with his eldest son Gary blaming his father for his son's passing. Labelling him a "mean and evil person," Gary added that he believes Joseph's suicide could have been prevented if he and his father had a better relationship. "I believe he partly died of a broken heart," Gary Lewis told the Daily Mail. According to reports, Lewis left his entire estate to widow SanDee Pitnick, with their adopted daughter Danielle second in line to inherit the fortune. - WENN.com, 9/22/17...... Producer/engineer Johnny Sandlin, best known for his work with Gregg Allman, The Allman Brothers Band, Widespread Panic, Col. Bruce Hampton and Chuck Leavell, has died at the age of 72. Born in Decatur, Ala., on Apr. 16, 1945, Sandlin was a longtime producer for the Capricorn Records label, as well as a session musician who played guitar, bass and drums in a series of bands in the early 1960s. Sandlin worked on the production side of such landmark Allman releases as Live at the Fillmore East (1970), Eat a Peach (1971) and Brothers and Sisters (1973), among others. He also worked on some of Gregg Allman's solo albums, as well as releases from Wet Willie, Kitty Wells, Bonnie Bramlett, comedian Martin Mull and many others. He gave up his gig as vice president of A&R at Capricorn in 1976 to work as an independent producer on albums including Gregg Allman and then wife Cher's 1977 duets release Two the Hard Way, as well as efforts by Delbert McClinton. In the 1980s he shifted his focus to work with a number of classic country acts, including Ronnie Dunn, Jerry Reed and the Gatlin Brothers. He is also an inductee of the Alabama Music Hall of Fame. - Billboard, 9/19/17......
Heart member Nancy Wilson's new band Roadcase Royale released its debut First Things First on Sept. 22, and it features "The Dragon," a song Wilson wrote back in the 1990s for Heart. In addition to band originals, the album includes new renderings of the Heart favorites "Even It Up" and "These Dreams." Roadcase Royale is currently touring behind the new LP, opening for Bob Seger and the Silver Bullet Band into November. As for Heart, the band remains fractured after Ann Wilson's husband Dean Wetter was arrested for assaulting Nancy's 16-year-old twin sons backstage at a Heart show in suburban Seattle. Ann Wilson is currently touring as a solo act. - Billboard, 9/20/17...... Soul singer Charles Bradley, who drew comparisons to James Brown thanks to his excitable stage persona, passed away in Brooklyn on Sept. 23 following a long bout with cancer. He was 68. Bradley had been suffering from stomach cancer after first being diagnosed with the disease last year. Earlier in September, he was forced to cancel a string of live dates after the cancer returned and spread from his stomach to his liver. After spending decades working as a chef and playing gigs on the side, his music career only took off relatively recently, having been signed to Daptone Records in 2002 for a series of singles after years of singing in cover bands. His life and career later became the subject of the 2012 documentary Charles Bradley: Soul of America, which showcased his talents to a wider audience. - Billboard, 9/23/17.
Tuesday, September 19, 2017
Tom Petty and the Heartbreakers closed out the three-day KAABOO festival in Del Mar, Calif. on Sept. 17 with a two-hour set that highlighted his catalog of hits like "Free Fallin'," "Refugee" and "Don't Come Around Here No More," as well as delving into album territory with tracks like "Crawling Back to You" from Petty's 1994 solo release Wildflowers. Coincidentally, the date marked the same week 40 years earlier when Petty and the Heartbreakers' eponymous LP debuted on the Billboard Hot 200 album chart for the week ending Sept. 24, 1977. "Thanks for 40 years," Petty shouted to the crowd at the end of the marathon set. - Billboard, 9/18/17......
John Fogerty has signed an exclusive record deal with BMG for a new solo album and to reissue his solo catalog, the label announced on Sept. 18. The deal kicks off on Nov. 17 with a 20th anniversary release of the former Creedence Clearwater Revival frontman's Grammy-winning 1997 solo album Blue Moon Swamp in various configurations and with a new cover, with re-releases of his solo LPs Centerfield, Eye of the Zombie and Deju Vu (All Over Again), as well as his live album Premonition and a new greatest hits collection curated from his solo catalog. "We couldn't be more proud to sign a cultural and musical icon like John Fogerty, and become part of his legacy as he continues to create extraordinary and timeless music," BMG exec John Loeffler said. Meanwhile, Fogerty is also at work on a new solo LP due in 2018, the followup to his 2013 album Wrote a Song for Everyone, a collaboration with such artists as Foo Fighters, Bob Seger and Miranda Lambert, among others. Fogerty will begin a residency at Las Vegas' Wynn's Encore Theater this fall, with upcoming runs set for Sept. 20-Oct. 7 and Jan. 10/20, 2018. - Billboard, 9/18/17...... Paul McCartney treated fans at New York's Madison Square Garden to an assortment of solo and Beatles hits, humor and humility as his "One on One" tour hit the Big Apple on Sept. 15 for the first of two shows at the legendary venue. "You must be bored by now," McCartney said to a fan holding up a sign that read this was their 113th McCartney show. "Tonight we're going to have some fun," the 75-year-old music legend said as he opened with the Fab Four's 1964 hit "A Hard Day's Night" that segued into "Save Us" from his 2013 solo album New. "This is going to be a night full of memories for me," Paul said in a social media post earlier in the day. After bringing out Bruce Springsteen for an encore jam of "I Saw Her Standing There" (not once but twice, at the Boss's suggestion), Macca closed the three-hour set in a fitting manner with the Abbey Road medley of "Golden Slumbers/Carry That Weight/The End." - Billboard, 9/18/17...... Elsewhere on the Fab Four front, Ringo Starr told the BBC's Newsnight on Sept. 13 that he made the decision to vote in favour of the Brexit referendum in 2016 because the EU was a "shambles." "The people voted and, you know, they have to get on with it," Starr said, then urged the British government to move ahead with the Brexit negotiations. "Suddenly, it's like, 'Oh, well, we don't like that vote.' What do you mean you don't like that vote? You had the vote, this is what won, let's get on with it." Ringo added that "being in control of your country is a good move... but don't tell [Brexit opponent] Bob Geldof" about his opinion. Starr's Brexit opinion also differs from his former bandmate Paul McCartney, who previously told the Washington Post that "I think I would have come down on the remain side because people like the Governor of the Bank of England, a lot of financial experts, were saying that." - New Musical Express, 9/13/17...... Country star Dolly Parton reunited with her 9 to 5 pals Lily Tomlin and Jane Fonda to present the award for Outstanding Supporting Actor in a Limited Series or Movie at the 69th Primetime Emmy Awards in Los Angeles on Sept. 17. "I have been waiting to a 9 to 5 reunion since we did the movie," Parton said. Tomlin and Fonda then took a few shots at Pres. Donald Trump, comparing him to Dabney Coleman's portrayal of the caddish Franklin Hart Jr. from the 1980 film. "In 1980, we refused to be controlled by a sexist, egotistical, lying, hypocritical bigot boss," Fonda said, with Tomlin adding "...and in 2017 we still refuse to be controlled by a sexist, egotistical, lying, hypocritical bigot boss." The trio then announced the winner, Alexander Skarsgard, for his work in Big Little Lies. - Billboard, 9/17/17......

Alan Parsons has collaborated on a remix of his 1982 hit "Eye in the Sky" by the Disco Demolition troupe to celebrate the 35th anniversary reissue of his album of the same name. The track -- which the Chicago Bulls used for player introductions during their 90s championship run, with other sports teams subsequently adopting it -- will not be included on the upcoming deluxe anniversary edition of the album, but Parsons says he still finds the prospect of remixing one of his iconic pieces intriguing. "We communicated first by phone and then went online and were able to actually work together in real time, listening to how the mix developed," says Parsons. "I think it ended up great. The first (remix) was steering a little too far away from the original. I think we've captured the spirit of the original in this one," he added. The Eye In The Sky 35th Anniversary Collector's Edition, due Nov. 17, features three CDs, including bonus tracks and collaborator Eric Woolfson's dictated songwriting diaries, as well as a Blu-ray disc with 5.1 Surround Sound and Stereo HD mixes of the album. Parsons says the new "Sirius" has opened him to allowing and working on other remixes of his material. "[Today's youth] want a different style, a different kind of music in their clubs and in their homes, on their trains with their iPhones. So, yes, I have to be open to that," he noted. - Billboard, 9/14/17...... Grateful Dead co-founder Bob Weir has been appoined as a United Nations Goodwill Ambassador for his work with an outfit called Tribal Planet, which became the official technology provider for the United Nations Development Programme. Weir was honored with the position at the 8th annual Social Good Summit at the 92nd Street Y. As a Goodwill Ambassador, Weir will work with the UNDP to raise awareness of the UN's Global Goals and work to combat climate change. "I'd like to see climate change and the ongoing diminishing of biodiversity arrested and dealt with to the point where the sustainability of life on earth isn't threatened," Weir told Billboard. He added he will help the UNDP advocate for climate initiatives and projects that promote renewable energy, preserve coastlines, combat deforestation and ensure a healthy planet for generations to come. - Billboad, 9/17/17...... The 32nd Annual Farm Aid benefit concert was held in Burgettstown, Penn., on Sept. 16, with longtime co-headliners Willie Nelson, Neil Young, John Mellencamp and Dave Matthews, and accompanied by an all-star bill that included Sheryl Crow, Jack Johnson, the Avett Brothers and more. "America is already great," said Neil Young pointedly in an onstage press conference that preceded the concert, the first Farm Aid of the Donald Trump era. "We don't need to apologize. We don't need to feel bad," he added. At the end, all of the performers came onstage for a medley of "Roll Me Up and Smoke Me When I Die," "Will the Circle Be Unbroken," "I'll Fly Away" and "Living in the Promisedland." Farm Aid has raised some $50 million in its three decades of existence to help family farmers remain on their land, making it music's longest-running concert for a cause. - Billboard, 9/17/17......
Disco hitmakers Village People are set to close the 2017 Internet streaming "Streamy" Awards on Sept. 26, which will be airing live on Twitter at 9:30 p.m. ET to 6:30 p.m. Original Village People "Cop" member Victor Willis will be returning to perform with the group for the first time in over 30 years, however he's completely replacing the group's lineup, including two Village People who have been a part of it since its inception in 1977. Those two members, "Native American" Felipe Rose and "GI" Alex Briley, are reportedly furious that Willis is ousting all of them to form a practically new group. Willis, who left the group in 1979, is the recognizable voice behind the group's most iconic hits, including "Y.M.C.A.," "Macho Man," and "In The Navy." Willis says that he "felt the former touring version of the group... looked old and tired... So a revamp or repositioning of the group was required to bring it back into the mainstream. The addition of an Asian American for the first time in the group's history is part of that reposition." Willis went on to criticize the lineup for being what he deemed a "karaoke" act, and blasted them for using backing tracks during their live performances rather than a live band. The new (and improved?) Village People are set to close the Sept. 26 show with a medley of the group's greatest hits. - Billboard, 9/14/17...... After attorneys representing record companies who manage late country legend Johnny Cash's discography sent a cease-and-desist letter to the Internet radio station Stormfront, the white nationalist organization stopped using Cash's cover of Tom Petty's "I Won't Back Down" as its theme music. In August, Cash's children, Rosanne and John Carter Cash, said their dad abhorred racism and were "sickened" to learn that a neo-Nazi wore a shirt bearing their father's name at a white nationalist rally in Charlottesville, Virginia. Stormfront has reportedly pivoted to the Confederate standard "The South Will Rise Again" as its theme song. Cash covered Petty's "I Won't Back Down" on his 2000 covers album American III: Solitary Man. - Billboard, 9/14/17...... Foreigner has announced it will film its forthcoming 40th anniversary reunion at the Soaring Eagle Casino & Resort in Mount Pleasant, Mich. on Oct. 6-7 for a TV special, DVD and live album. Foreigner founder and leader Mick Jones will be joined by original frontman Lou Gramm, drummer Dennis Elliott, keyboardist Al Greenwood and multi-instrumentalist Ian McDonald, along with the group's second bassist Rick Wills. Mick Jones says he repaired his fractured releationship with Lou Gramm when the pair were inducted into the Songwriters Hall of Fame in 2013, and that he's "kept his voice." "All the musicians are getting on very well together and it's just refreshing and we're really enjoying it," Jones added. Foreigner currently has North American dates and a concert in Mexico booked into mid-November, while a European tour set to launch May 8 in Bulgaria. The 40th anniversary reunion show is expected to be released in 2018. - Billboard, 9/14/17...... In a new interview with Rolling Stone, Ozzy Osbourne responds to rumors that he's planning to retire. "People around my age go, 'I'm 65 now. I'm retired.' Then they f-----g die," Ozzy said. "My father got a bit of cash from the job he had, did the garden and died. And I'm going, 'That's a bit of an anticlimax after working so many years in a factory.' I ain't retiring. People still want to see me, so what's there to retire from?" On the subject of Black Sabbath, Osbourne said: "They've retired but I haven't. It's like I'm jumping off one boat onto another. People forget, I was with Sabbath from '68 to '79, but I've been on my own from '79 'til now." - NME, 9/15/17......
Speaking of Rolling Stone magazine, founder/publisher Jann S. Wenner told the New York Times on Sept. 17 that he's putting his stake in the publication up for sale. "I love my job, I enjoy it, I've enjoyed it for a long time," the 71-year-old Wenner said, adding that his move was a business decision and "just the smart thing to do." Wenner and his son Gus, 27, recently sold Wenner Media's other two magazines, Us Weekly and Men's Journal, to American Media. As reported by the Times, they also sold a 49 percent stake in Rolling Stone in 2016 to a Singapore-based music tech company called BandLab Technologies. Both Wenner and his son said they would like to continue working for the magazine, but acknowledged that decision would be up to the new owner. Founded in 1967, Rolling Stone became famous for covering rock and pop music and counter-culture as well as politics and gonzo-style journalism, with the likes of such esteemed writers as Hunter S. Thompson, Tom Wolfe and Lester Bangs. It is not known whether the company is already in talks with potential buyers. - Billboard, 9/17/17...... Steely Dan's Donald Fagen announced on Sept. 13 that he's been forced to cancel four solo dates due to an undisclosed illness. The news comes just 10 days after the death of Fagen's longtime Steely Dan partner Walter Becker at age 67. The shows in question were set to take place in Portland on Sept. 12, Seattle on Sept. 13, Saratoga, Calif. on Sept. 15 and San Francisco on Sept. 16. It is unclear if Fagen's health will effect the recently announced run of Steely Dan dates scheduled to take place across October. - Spin.com, 9/13/17...... Gene Simmons of Kiss has announced he'll release a box set of previously unreleased solo material this year known as The Vault on 10 CDs in a big vault-like box. The catch is The Vault will only be available to those who spend an exorbitant amount of money for one of three different "experiences": for $2,000 you can meet up with Simmons at one of 21 events around the world where you can pick up your box set and chat with Simmons for 5 minutes; for $25,000 you can meet up with Simmons at one of 11 studios around the world where you can pick up The Vault and spend an hour with him listening to its tracks; and for $50,000 Simmons will hand-deliver The Vault to your very home, where you and up to 25 friends can spend two hours with him. However, it is stipulated he will not be in full makeup and costume, nor will he supply food and drink. - Stereogum.com, 9/13/17......

Harry Dean Stanton, the quintessential American actor with a gaunt, bedraggled look who labored in virtual obscurity for decades until a series of roles increased his visibility, died of natural causes on Sept. 15 at his home in Los Angeles. He was 91. Rarely a leading man, Mr. Stanton delivered memorable performances in such films as Cool Hand Luke (1967), Two-Lane Blacktop (1971), Ridley Scott's Alien (1979), John Carpenter's Escape From New York (1981) and John Hughes' Pretty in Pink (1986). He was eerily creepy as evil polygamist and self-proclaimed Mormon prophet Roman Grant on HBO's Big Love, and he partnered regularly with David Lynch, appearing in the director's Wild at Heart (1990), Twin Peaks: Fire Walk With Me (1992), the 1993 miniseries Hotel Room, The Straight Story (1999) and Inland Empire (2006). With great pal Jack Nicholson, Mr. Stanton worked in The Missouri Breaks (1976), Man Trouble (1992), The Pledge (2001) and Anger Management (2003). In Cool Hand Luke, Mr. Stanton coached Paul Newman's character on the song "Plastic Jesus," and sang rendition of the gospel standard "Just a Closer Walk With Thee" himself in the film. Born on July 14, 1926, in West Irvine, Ky., Mr. Stanton served in the Navy as a cook on an ammunitions ship in the Pacific during World War II -- he was in the Battle of Okinawa -- then enrolled at the University of Kentucky to study journalism and radio arts. Since 2011, the Kentucky city of Lexington each year has hosted a Harry Dean Stanton Festival. Except for a brief marriage, Stanton was a bachelor who in the 2013 Stanton documentary Partly Fiction spoke about the lost love of his life, actress Rebecca De Mornay. "She left me for Tom Cruise," he says in the film. Blondie's Deborah Harry, whom he also dated, recorded a 1989 song for him, "I Want That Man." His agent said that Mr. Stanton "is survived by family and friends who loved him." - The Hollywood Reporter, 9/15/17.
Thursday, September 14, 2017
The Rolling Stones kicked off their 2017 European tour in Hamburg, Germany on Sept. 9 before 82,000 fans at the Festwiese am Stadtpark. It was the first live music event at the German venue in 28 years, and the Stones played a 23-song set of fan favorites including the opener "Sympathy for the Devil," lesser performed album tracks "Just Your Fool" and "Dancing with Mr. D," and encores "Gimme Shelter" and "Jumpin' Jack Flash." The band has 13 additional dates planned, including stops in Austria, Switzerland, Italy, Spain, Holland, Denmark, Sweden and Holland before wrapping with three dates in France in late October. Meanwhile, the band is reportedly considering headlining a new UK festival at Knebworth in 2018. Sonisphere 2014 was the last major music event to take place at Knebworth, after the 2015 edition of the festival was cancelled. - New Musical Express, 9/10/17......

Bob Dylan announced on Sept. 11 that he'll hit the road with opening act Mavis Staples for a 21-date fall tour set to kick off on Oct. 13 at Harrah's Resort SoCal in Valley Center, Calif. The tour will visit many cities than Dylan missed during his recent Outlaw Music Festival Tour with Willie Nelson, Sheryl Crow and more, including Omaha, Neb.; Ames, Iowa; Grand Rapids, Mich.; Akron, Oh.; Uniondale, NY.; and Richmond, Va. The tour wraps on Nov. 16 in Boston. - Billboard, 9/11/17...... As Hurricanes Harvey and Irma ravaged the southern US and several Carribean islands in recent weeks, Barbra Streisand has penned an editorial for HuffingtonPost.com demanding that Pres. Donald Trump acknowledge climate change. "Donald Trump can visit all the disaster areas he wants -- but what can you do when he and his administration don't acknowledge the science behind climate change, even removing information from the Environment Protection Agency website," the diva wrote. Streisand, who noted she had begun her "The Music... The Mem'ries... The Magic! Tour" in Houston (her first ever show in the city), and ended the North American run with three dates in Florida last fall, also called on her fans to "write your representatives" and "call the White House" to "tell them to face the facts -- ice caps are melting, sea levels are rising -- climate change is real!" Streisand was one of the performers in a Hand in Hand Telethon benefiting the hurricane victims on Sept. 12, which raised $44 million in hurricane relief. Stevie Wonder also performed on the telethon and before launching into his set, he delivered a powerful message about equality and environmental responsibility. "We've come together today to love on the people that have been devastated by the hurricanes," he said. "When love goes into action, it preferences no color of skin, no ethnicity, no religious beliefs, no sexual preferences, and no political persuasions. It just loves." After his set, he said that "anyone who believes that there is no such thing as global warming must be blind or unintelligent... Lord, please save us all." - Billboard, 9/13/17...... In related news, several top '70s artists including Willie Nelson, Paul Simon, James Taylor and Bonnie Raitt will headline an all-star "Harvey Can't Mess with Texas: A Benefit Concert" planned for Sept. 22 at the Frank Erwin Center in Austin, Tex. Leon Bridges, Lyle Lovett, Nathaniel Rateliff & The Night Sweats, Edie Brickell & New Bohemians and Ryan Bingham will also be among the performers, as well as appearances by such Texas-born celebrities as Matthew McConaughey, Dan Rather, Rene Zellweger and Luke Wilson. The event will be broadcast at 9:00-10:00 p.m. on 11 Texas TEGNA stations and stream internationally on YouTube.com/Texas Strong. - Billboard, 9/13/17...... Tom Waits gave his first live performance in two years a Lagunitas Brewery in California on Sept. 12, his first public performance since appearing on The David Letterman Show in May 2015. At the Lagunitas Brewery show, Waits joined Mavis Staples for a rendition of the Staples Singers classic "Respect Yourself." - New Musical Express, 9/13/17......

As a new Eric Clapton documentary called Eric Clapton: A Life in 12 Bars premiered at the Toronto International Film Festival on Sept. 11, the legendary guitarist says he isn't bothered that guitar sales are down. "My kids listen to classic rock, but that may only be because of me, because that's what I've played to them," Clapton said during a press conference earlier in the day. "I mean, from the time of their conception, they've been listening to music through the womb. I played them playlists, just brainwashed my kids, and at the back of it was always the guitar or some kind of solo instrument or a singer. My belief in music is it's all good. It's all good. Even stuff that doesn't appear to be so, it's all good." According to a recent story in the Washington Post, sales of guitars were down to 1 million a year from 1.5 million, and major manufacturers (Gibson and Fender) are having financial difficulties, as is the retail outlet Guitar Center. "I don't know. Maybe the guitar is over," Clapton said, laughing. "Good question though." - Billboard, 9/11/17...... A new music festival in Memphis, Tenn. set for Oct. 6-7 at Shelby Farms will showcase Stax Records veterans Booker T. Jones and Steve Cropper on the closing day. The ten-piece act Booker T Presents: A Stax Revue & Journey Through Soul, Blues, and R&B will perform the main stage, with an All-Star performance from Steve Cropper & Friends to follow. Other performers headlining the Memphofest show include Dave Mason, Eddie Floyd (who wrote "Knock on Wood" with Cropper), John Popper of Blues Traveler, Oteil Burbridge of the Allman Brothers Band. - Billboard, 9/13/17...... Billy Joel made an appearance on Harry Connick Jr.'s syndicated talk show Harry on Sept. 11. The Piano Man performed his 1980 Glass Houses album track "Don't Ask Me Why" with Connick Jr. as well as "Vienna" from The Stranger. He also took time to poke fun as his buddy Elton John. - Stereogum.com, 9/12/17...... Speaking of Elton, the Rocket Man's Elton John AIDS Foundation (EJAF) will return for its annual New York Fall Gala on on Nov. 7 at the Cathedral of St. John the Divine. The gala -- which celebrates the foundation's 25th anniversary this year -- will pay tribute to founder John and his contributions to his foundation and beyond. "Elton's philanthropic endeavors and activism for human rights and the arts have inspired millions and made a positive difference in people's lives around the world," said EJAF Chairman David Furnish in a press release about the event. "But without a doubt, Elton's greatest contribution as a humanitarian is his 25-year commitment to building one of the most important institutions in the effort to end AIDS -- the Elton John AIDS Foundation." Entertainers and celebrities expected to attend include Ozzy Osbourne, Aretha Franklin, Sharon Stone and Hillary Clinton and former president Bill Clinton. - Billboard, 9/12/17...... Actor/comedian Mike Myers is reportedly set to co-star in the upcoming Queen biopic Bohemian Rhapsody. While it remains unclear who Myers will play in the long-awaited movie -- especially since the director Bryan Singer is still in the midst of filling out the cast -- his casting makes perfect sense, as he and partner Dana Carvey famously rocked out to Queen's "Bohemian Rhapsody" in the comedy Wayne's World in 1992. Myers once told Rolling Stone that his family was "obsessed" with "Bohemian Rhapsody." "I'd gone to England in '75 with my family and heard 'Bohemian Rhapsody' on the radio," he said. Bohemian Rhapsody is set to be released in the US on Dec. 25, 2018 with Mr. Robot actor Rami Malek portaying late Queen frontman Freddie Mercury. - Billboard, 9/13/17......
Country singer Hank Williams Jr., who parted ways with ESPN's Monday Night Football amid controversy in 2010 after comparing former president Barack Obama to Adolph Hitler, has returned to the broadcast with a revamped performance of "All My Rowdy Freinds Are Here on Monday Night" alongside Jason Derulo and Florida Georgia Line. "Monday Night Football has the most famous music video in sports television. It's time to bring it back," Stephanie Druley, the network's senior vice president for events and studio production, told The Washington Post after Williams' return was announced. The song had served as MNF's intro song to ESPN's sports broadcast for more than 20 years before Williams' six-year hiatus. The newly-recorded song was played before the MNF game between the New Orleans Saints and the Minnesota Vikings. - Billboard, 9/12/17...... Former Doobie Brothers member and '80s solo star Michael McDonald will release Wide Open, his first album of original material in 17 years, on Sept. 15. McDonald says most of the songs on Wide Open "have to do with sobriety, that journey in my life of getting sober.... If they're about anything, they're about my coming to terms with my living out in the open and learning to live without substances to fill the hole, without self-medicating." McDonald adds that he became sober in 1986 and that "I think every ounce of pain in just living always ends up being the best thing that happened to me. It's always a growth period. I learn at the speed of pain." McDonald says that recording his background vocals for Steely Dan's "Peg" was "very difficult... because the harmonies are so close" and that Kenny Loggins' "This Is It" is his favorite non-Steely Dan song he sang background vocals on. "It was always fun for me to sing with Kenny -- still is. He's such a phenomenal singer and has such great ideas in terms of backgrounds," McDonald says. - Billboard, 9/12/17...... Speaking of Steely Dan, the band has just announced its first tour since the death of Walter Becker on Sept. 3. The modest 8-date trek will begin Oct. 13 in Thackerville, Okla., also hitting Grand Rapids, Mich. (10/16), Buffalo, NY (10/17), Orilla, Ontario (10/19), Windsor, Ontario (10/20), Wallingford, Conn. (10/22), and Baltimore (10/24) before wrapping in National Harbor, Maryland on Oct. 25. The tour marks Steely Dan's first performances since July's Classic East and Classic West festivals in New York and Los Angeles, respectively. Becker missed those shows due to an unspecified illness; he last played with the group on May 27, 2017. - Billboard, 9/11/17......
Melissa Manchester released her 21st studio album, The Fellas, on Sept. 9 via Long Run Entertainment. The Fellas is the Grammy-winning singer's "tribute to several of the great men singers who rocked my world and informed my soul," she says, noting that she has wanted to record such a set since she released her female companion album Tribute back in 1989. Not suprisingly, the LP features a contribution from Manchester's former love interest, Barry Manilow, for a duet of "For Me and My Gal." Melissa says Barry came up with the scrumptious idea of paying tribute to Gene Kelly with one of Kelly's most famous tunes. "We both loved the original version, sung by Kelly and Judy Garland, from the film of the same name," Manchester says. "Peter Hume did a wonderful orchestration." Manilow says that "I jump at any chance to sing (or just be) with my dear friend Melissa... She has one of the greatest voices and singing styles in music today. And she's a wonderful songwriter. I loved being a part of creating and singing 'For Me and My Gal' with her." - Billboard, 9/12/17...... Sabrina Sutherland, the executive producer of the Twin Peaks reboot Twin Peaks: The Return, has confirmed that David Bowie "gave producers permission" to use his clips in the new series. Sutherland is referring to the doctored footage of Bowie's scene in "Fire Walk With Me" that appears in episodes of The Return. Bowie played mysterious FBI agent Phillip Jeffries in the original series, and in the new series, Jeffries returns to give cryptic advice to two versions of Dale Cooper with a metallic Southern accent. There's been no word yet about whether the plans for Jeffries' transfiguration were generated before or after Bowie's death, or whether Bowie knew about them. - Spin.com, 9/11/17...... Bob Seger confirmed on Sept. 10 that he'll be releasing a new album in November, with the first single from the new set debuting later in September. Seger says he has been working on the album primarily in Nashville, and it will be his 18th studio album and first since Ride Out in 2014. A formal announcement about the project is expected before the end of September. Seger recently added six new shows on his "Runaway Train Tour," including stops in Oakland, Boise, Portland, Seattle and St. Paul before the trek wraps up on Nov. 17 in Chicago. - Billboard, 9/10/17......

Prog-rockers Yes announced on Sept. 12 that they're scrapping the remaining dates on their Yestival Tour with openers Todd Rundgren and Carl Palmer's ELP Legacy following the unexpected death of Yes guitarist Steve Howe's son, Virgil. Virgil, who played drums for the British power-rock outfit Little Barrie, played behind the kit, sang and performed keys on his father's 1993 album The Grand Scheme of Things. Details surrounding Virgil's death have not been disclosed. Yes, whose current lineup also features Alan White, Geoff Downes, Jon Davison and Billy Sherwood, issued a statement thanking "all their fans for their support and understanding at this time" and asked that the Howe family's privacy "be respected during this difficult time." On the Yestival Tour, the band mined its first nine albums, from 1969's Yes through 1978's Tormato, with at least one song from each. - Billboard, 9/12/17...... Former Thin Lizzy member Brian Downey has added a second London date to his "Alive and Dangerous" concert in London. Downey will perform at Nells Jazz & Blues in London on Nov. 24 with his new band Brian Downey's Alive and Dangerous to mark the 40th anniversary of one of Thin Lizzy's classic concert LP, Live and Dangerous. The album was recorded live in 1977 at London's Hammersmith Apollo and Toronto's Seneca College, though it wasn't officially released until a year later in 1978. Downey's band features Brian Grace (best known as the guitarist for the Commitments' Andrew Strong), and former Low Rider members Matt Wilson (lead vocals, bass) and Phil Edgar (lead guitar). - Noble PR, 9/12/17...... Don Ohlmeyer, a legendary TV sports producer and executive who helped lead NBC's "Must-See TV" revival in the 1990s, died on Sept. 10 at his home in Palm Desert, Calif. He was 72. Ohlmeyer's death was announced by his longtime friend Al Michaels during the Sunday Night Football telecast on NBC. "He was truly special and one of a kind," said Michaels. Ohlmeyer had a long run as a sports producer at ABC and NBC in the 1970s and 80s before he moved to NBC as West Coast president in 1993. - Variety, 9/11/17.
Saturday, September 9, 2017
Roadcase Royale, the new "supergroup" featuring Nancy Wilson of Heart and Liv Warfield (formerly of Prince's New Power Generation Band) will perform at The Gramercy Theatre in New York on Sept. 10. Roadcase Royale also has gigs scheduled at Milwaukee's Pabst Theater on Sept. 24; Charlotte, N.C.'s Neighborhood Theatre on Oct. 1; Knoxville, TN's Bijou Theatre on Oct. 4; Nashville's City Winery on Oct. 8; and the Tower Theatre in Oklahoma City, OK, on Oct. 15. On Sept. 22, Roadcase Royale will release its debut album, First Things First, which was produced by by fellow Roadcase Royale band member Dan Rothchild, who has also played with Heart, along with the band. - Miles High Productions, 9/8/17......

Barbra Streisand will be among the headliners of a Hurricane Harvey benefit telethon set for Sept.12 at 8:00 p.m. ET on the four major broadcast networks and cable channel CMT. The Hand in Hand: A Benefit for Hurricane Harvey Relief, organized by Houston rapper Bun B and SB Projects head Scooter Braun, will be based in Los Angeles at the Universal Studios lot, with stages also at New York's Times Square, Nashville's Grand Ole Opry, and San Antonio's Majestic Theater. Other musicians set to appear inlcude Beyoncé, The Black Eyed Peas, Justin Bieber, Drake, Blake Shelton, Miranda Lambert, Chris Stapleton, Lyle Lovett and George Strait, among others. Non-music celebrities include George Clooney, Robert De Niro, Jamie Foxx, Adam Sandler, Ryan Seacrest, Oprah Winfrey, Reese Witherspoon, Julia Roberts and Matthew McConaughey, among others. Organizers have also announced that the telethon will be expanded to help those affected by the impending Hurricane Irma in Florida. - Billboard, 9/6/17...... Rising actress Lucy Boynton, most recently seen in the music-themed and critically acclaimed film Sing Street, has signed on to portray Freddie Mercury's lifelong companion Mary Austin in the upcoming Queen biopic Bohemian Rhapsody. While Austin and Mercury lived together in London for several years, he later had relationships with male lovers, and told Austin of his homosexuality. The pair remained friends however, and Mercury wrote several songs about Austin, including "Love of My Life." Shooting is scheduled to begin on Bohemian Rhapsody this month, and the film, with Rami Malek portraying Mercury and Ben Hardy, Joe Mazzello and Gwilym Lee playing band members Roger Taylor, John Deacon and Brian May, respectively, is slated for U.S. release on Dec. 25, 2018. In other Queen news, Brian May met with UK Labour leader Jeremy Corbyn for the first time on Sept. 4 at the Lush Summit 2017 in London, and described the politician as "very impressive" and afterward tweeted that Corbyn "speaks like a human being rather than a politician." May, an animal rights activist, has been a local Labour supporter in the past and recently criticised Prime Minister Theresa May's stance on fox hunting. May also praised Corbyn for "talking good sense on attacking wildlife crime." - The Hollywood Reporter/New Musical Express, 9/7/17......
David Crosby has shared the title track from his forthcoming solo album Sky Trails, set to drop on Sept. 29. Crosby says he wrote the "Sky Trails" track with Becca Stevens, drawing on both of their experiences as touring artists. "When you're on the road, after the second or third week you don't know where you are," Crosby notes. "You're out there somewhere, and all the cities look roughly the same, and you lose track. I know it sounds funny, but it happens to us road musicians all the time, and that leads to a kind of disorientation." Crosby will hit the road behind Sky Trails in late October with a two-night stand at the City Winery in Chicago on Oct. 30 and 31. As for Crosby, Stills and Nash (and sometimes Young), Crosby says he has "no idea" if either the personal or professional relationships among the four can be repaired for future recording and touring. Crosby also recently commented on his love for social media, saying: "I like talking to people. I like Facebook and Instagram, too, but I function best on Twitter because I'm a words guy. I like communicating with people. It's fun for me. I don't answer questions if they're too dumb. I get in trouble there, mind you. I get in trouble there saying Kanye West has absolutely no talent and is a complete poseur. I get in trouble there saying Donald Trump is a walking intelligence-free zone. But I have fun." - Billboard, 9/6/17...... The Rolling Stones have just unveiled a new psychedelic video of "She's a Rainbow" for their upcoming 50th anniversary release of their landmark 1967 album, Their Satanic Majesties Request. "She's a Rainbow" was a minor hit for the band in the year of the Summer of Love, and along with "2000 Light Years From Home," remain the only tracks from the trippy LP that the Stones have ever played live. Their Satanic Majesties Request arrives as a limited edition deluxe double vinyl and double hybrid Super Audio CD package on Sept. 22. Meanwhile, the Stones kick off a European tour in Hamburg, Germany, on Sept. 9, a 14-date jaunt that will also see them visiting Austria, Switzerland, Italy, Spain, Holland, Denmark and France, wrapping with three shows in Paris on Oct. 19, 22 and 25. - New Musical Express, 9/8/17......
Cher says she was livid when Pres. Donald Trump announced he was going through with his plan to end the DACA (Deferred Action for Childhood Arrivals) program put in place by Pres. Obama in 2012 to protect "DREAMers" (named for the Development, Relief, and Education for Alien Minors Act), who came into the country as children from being deported. The pop singer has labeled Trump a "complete coward" for his action, is vowing to take in some of those affected, and is encouraging her fans to do the same. "Those who can must take a DREAMER in2 their home & protect them!!" she tweeted on Sept. 5. "I'm ready 2 do this." - Billboard, 9/6/17...... A posthumous release from Gregg Allman, Southern Blood, was released on Sept. 8 on Rounder Records, and is the followup to the former Allman Brothers Band frontman's 2011 Grammy-nominated Low Country Blues. Producer Don Was says the root of Southern Blood was Allman's 1973 solo debut Laid Back. "Laid Back had that great pedal steel on it and incorporates a little more of Gregg's roots than maybe what you heard from just the Allman Brothers," Was explains. "One of the things Gregg and I did speak about was making the texture of this record something along the lines of what Laid Back would have sounded like if it were recorded at FAME Studios in Muscle Shoals in 2017." - Billboard, 9/6/17...... An enhanced version of Michael Jackson's legendary 1983 video for his smash "Thriller" called "Michael Jackson's Thriller 3-D" was screened at the Venice Film Festival on Sept. 4, alongside a behind-the-scenes "Thriller" documentary that has never been shown in cinemas before. Director John Landis, who helmed the original video and the new version, says the backstage documentary about the 1983 video shows Jackson "happy and joyous" and at his creative peak. "It's a celebration of Michael I didn't expect, and very emotional for me," says Landis, who added that Jackson's 2009 death was a tragedy that robbed the world of a brilliant performer. He said: "I was horrified, and I'm still upset about it." Meanwhile, a new Jackson Halloween-themed compilation entitled Scream was announced on Sept. 5. The release will be a 13-track greatest hits collection that brings together Jackson's most danceable tracks across his discography, including the title track, a '90s duet with sister Janet Jackson, as well as "Thriller," "Dirty Diana," "Dangerous," "Leave Me Alone" and "Is It Scary." The album will also include bonus track "Blood On The Dance Floor X Dangerous," a mash-up from The White Panda of MJ's "Blood on the Dance Floor." Scream will drop on Sept. 29. - AP/New Musical Express, 9/4/17......
The CBS television network announced on Sept. 7 that it will celebrate the 50th anniversary of The Carol Burnett Show with a two-hour special set for Dec. 3. The Carol Burnett 50th Anniversary Special will film on Stage 33 at CBS Television City in Los Angeles, the show's original soundstage. Hosted by Burnett, who will reminisce about her favorite sketches, her memorable wardrobe and bloopers, and Q&As with the studio audience, the special will also feature original cast members Vicki Lawrence and Lyle Waggoner, costume designer Bob Mackie, as well as other comedians, comic actors and friends, including Bernadette Peters, Jim Carrey, Kristin Chenoweth, Stephen Colbert, Harry Connick Jr., Bill Hader, Jay Leno and Martin Short, among others. - Deadline.com, 9/7/17...... In a new interview on the celebrity gossip show Entertainment Tonight, Ozzy Osbourne's wife Sharon Osbourne says she and her 68-year-old hubby have learned to laugh about the veteran rocker's recent infidelities to help them heal following a brief separation. "We speak about it, we laugh about it! Because it helps you get through it," Sharon said, admitting keeping her feelings bottled up would otherwise drive her crazy. "You know, you have to find some humour in something," she continued. "The bottom line is that I love him, he loves me..." Earlier in the week, Sharon told Britain's Daily Telegraph that the musician had cheated on her with a total of six different women, but they have worked through their problems by addressing the situation head-on. "We've worked for so much together, we've achieved so much together," the 64-year-old Sharon said. "Our family, our friends, and I just don't want to give that up (sic)!" Meanwhile, the History Channel has just announed it will renew Ozzy and son Jack Osbourne's new reality show World Detour for a second season, and move it to its sister channel, A&E. - WENN.com, 9/7/17...... Wilko Johnson, the original guitarist for Dr. Feelgood, will celebrate the 30th anniversary of the Wilko Johnson Band and his 70th birthday with a concert at London's Royal Albert Hall on Sept. 26. Johnson, known for his distinctive chopping guitar style, recently found further fame on TV in Game Of Thrones, and also rose up the charts once more after teaming up with the Who frontman Roger Daltrey on the hit 2014 album Going Back Home, which features incendiary re-workings of songs from Wilko's Dr. Feelgood days, including "All Through The City" and "Going Back Home." Johnson's bestselling memoir Don't You Leave Me Here has recently been published in paperback edition. - Noble PR, 9/6/17...... Former Tower of Power singer Rick Stevens, who sang lead on the group's first two albums, including on the hit songs "Sparkling in the Sand" and "You're Still a Young Man," died on Sept. 5 after a short battle with cancer. He was 77. Stevens, who joined the Oakland-based Tower of Power in 1969, was convicted of murder for killing three people in 1976 during a drug deal gone wrong. He spent 36 years in prison, and was paroled in 2012. Current Tower of Power leader Emilio Castillo called Stevens a soulful singer who had a strong personality. "He went above and beyond the call of duty and carried his message of faith and redemption to many," Castillo posted the same day. - Billboard, 9/5/17......
Country music legend Don Williams, who scored 17 No. 1 singles and 45 Top 10 singles on the country charts including "Tulsa Time," "Good Ole Boys Like Me" and "I Wouldn't Want To Live If You Didn't Love Me," passed away on Sept. 8 after what his reps describe as a "short illness." He was 78. Born on May 27, 1939 in Floydada, Tex., Williams began his solo career in 1971, and wrote for the publishing company of legendary Nashville producer Jack Clement. A crooner as much as a country singer, Williams topped the country chart in 1979 with "It Must Be Love" and "Love Me Over Again," and recorded the 1981 crossover hit "I Believe in You," which hit No. 24 on the Billboard Hot 100 in addition to hitting the top of the Hot Country Songs chart. "Tulsa Time," perhaps Williams' most rockin' performance, was released in 1978 and covered by many artists, most notably Eric Clapton, who released the song as the B-side to "Cocaine" in 1979. Williams' star shined throughout the '80s decade with hits such as "Stay Young," "Desperately," and "Old Coyote Town," keeping his records in the top 10 through label changes to Capitol (1986) and RCA (1989), where he notched his final top 10 hit, 1991's "True Love." All in all, Williams' Hot Country Songs chart numbers include 45 top 10 hits and 17 No. 1s, with his final chart-topper being 1986's "Heartbeat in the Darkness." The laid-back artist, known as "The Gentle Giant" for his broad six-foot-plus frame and big, smooth baritone voice, was inducted into the Country Music Hall of Fame in 2010, and retired from music in 2016. - Billboard, 9/9/17...... Holger Czukay, co-founder of legendary German '70s experimental act Can, passed away on Sept. 5 at the age of 79. Though his cause of death is unknown, Czukay was found dead in Can's studio in Weilerswist, near Cologne, according to a German newspaper. Czukay, born in Poland in 1938, formed Can with bandmate Irmin Schmidt in 1968. Can pioneered the "Krautrock" movement, mixing rock, electronic and world music, and released numerous albums, including 1973's notable Future Days. "I Want More," Can's biggest hit, peaked at No. 26 on the U.K. singles chart in 1976, but the group's sound proved influential to many artists. Czukay also released several solo albums, with his latest being 2015's Eleven Years Innerspace. - Billboard, 9/5/17...... Famed tour manager and rock photographer Harry Sandler passed away on Sept. 2 after a brief fight against cancer. He was 73. Sandler spent much of his career as a tour manager working with Irving Azoff, assisting with the careers and tours of artists like John Mellencamp, Eagles, Katy Perry, Billy Joel, Jewel, Van Halen, Bruce Springsteen and Stevie Nicks. "Harry Sandler worked for me for 32 years," said John Mellencamp. "We fought many a round together against unscrupulous promoters, record companies, managers, merchandisers, and tried to keep ticket prices fair from dishonest ticket scalpers. Harry even produced a movie for me. He gave many people their start in this business. Harry was part of my family. All my kids grew up knowing him, and we traveled the world together. I don't recall having any serious arguments with Harry. He was generally correct about most things. But mostly I remember just laughing with him." Sandler had been diagnosed with pancreatic cancer on June 29 and died 66 days later. - Billboard, 9/3/17.
Monday, September 4, 2017
Walter Becker, the guitarist/songwriter and cofounder of Steely Dan, died on Sept. 3 of an unspecified illness. He was 67. His passing was confirmed by a post on his official website, which simply displayed two images of the musician in his childhood and in later life along with the dates "feb. 20 1950 -- sept. 03 2017." Becker and Donald Fagen formed Steely Dan, taking the name of a dildo mentioned in William S. Burroughs' novel Naked Lunch, after the pair moved to California in the early 1970s. They had met in 1967 at Bard College in upstate New York, where they played in amateur bands whose material included everything from jazz to rock to pop to progressive rock. In L.A., they met independent producer Gary Katz who enlisted them as staff songwriters at ABC/Dunhill Records, and who hatched the idea of what would become Steely Dan. Becker, born on Feb. 20, 1950 in Queens, played both guitar and bass in Steely Dan, while also contributing backing vocals. Along with lead vocalist and keyboardist Fagen, the two remained Steely Dan's only core members throughout their career. Less a band than a concept, Steely Dan became one of the most sophisticated, successful and mysterious pop outfits of the Seventies. The band, which in early incarnations also included guitarist Denny Dias, drummer Jim Hodder, keyboardist David Palmer and guitarist Jeff "Skunk" Baxter, combined pop hooks with jazz harmonies, complicated time changes and cryptic, often highly ironic lyrics, to form its own unique sound. It's debut, Can't Buy a Thrill, was released in 1972 and yielded two hit singles, "Do It Again" (No. 6), and "Reeling in the Years" (No. 11).
The album sold well and was hailed by critics, but Becker, Fagen and Katz were put off by a singles-oriented audience, and the followup, 1973's Countdown to Ecstasy, perhaps consciously contained no hit singles. On their next effort, 1974's Pretzel Logic, the band were joined by singer/keyboardist Michael McDonald, who sang mostly backup vocals. That album featured a top five hit, "Rikki Don't Lose That Number," and more pronounced jazz leanings. Steely Dan then retired from touring and became a studio-only outfit, releasing Katy Lied in 1974 with its minor Top 40 hit, "Black Friday." 1976's Royal Scam, which sold relatively well, featured some of Becker and Fagen's most acerbic lyrics, but it was 1977's Aja that would become recognized as their masterpiece, a seven-song tour de force of FM favorites featuring session work by such expert sidemen as Wayne Shorter and Lee Ritenour. Aja went Top Five within three weeks of its release and became the band's first platinum album. After releasing the long-awaited followup, Gaucho, in 1980, Becker and Fagen announced they were going their separate ways, but reunited in 1993 to resurrect Steely Dan. They released two more albums -- the most recent being 2003's Everything Must Go -- while also resuming touring duties in recent years. During his hiatus from Steely Dan, Becker produced such artists as Rickie Lee Jones and China Crisis, and handled production work for the New Age label Windham Hill the jazz label Triloka.
He also released two solo albums, 11 Tracks of Whack (1994) and Circus Money (2008). Steely Dan was inducted into the Rock and Roll Hall of Fame in 2001, taking the opportunity at the ceremony to take questions from the audience. Becker overcame substance-abuse problems in the 1980s after his girlfriend died from an overdose, with her mother claiming he fostered the young woman's drug problem and attempting to sue him. Becker was absent at both of Steely Dan's performances during the July 2017 Classic West and Classic East concerts due to an unspecified illness. In August, Fagen said in an interview that his longtime collaborator was "recovering from a procedure," but didn't elaborate further. In a statement published on RollingStone.com, Donald Fagen paid tribute to his dear friend and bandmate in a thoughtful lengthy post, which included: "Walter Becker was my friend, my writing partner and my bandmate since we met as students at Bard College in 1967... He was smart as a whip, an excellent guitarist and a great songwriter. He was cynical about human nature, including his own, and hysterically funny... His habits got the best of him by the end of the seventies, and we lost touch for a while. In the eighties, when I was putting together the NY Rock and Soul Review with [my wife] Libby, we hooked up again, revived the Steely Dan concept and developed another terrific band. I intend to keep the music we created together alive as long as I can with the Steely Dan band." - Billboard/Rolling Stone, 9/3/17.
Monday, September 4, 2017
Irish rockers U2 invited Patti Smith onstage at their Sept. 3 concert at Detroit's Ford Field to jam on the band's The Joshua Tree finale "Mothers of the Disappeared." Introducing the punk poetess at the end of the song, frontman Bono told the audience that "There is no one to compare. We don't have anyone to compare with Patti Smith. We wouldn't have written The Joshua Tree without her. What an honor it is to have her on the stage." It was the opening night of U2's Joshua Tree Tour 2017, as it celebrates the 30th anniversary of the acclaimed 1987 LP. Although a New Yorker, Smith has close ties to the Motor City, living in the Detroit suburb of St. Clair Shores from 1980-96 while married to the late MC5 guitarist Fred "Sonic" Smith and giving birth to her two children there. - Billboard, 9/4/17......
'70s soul singer Gloria Gaynor has rewritten the lyrics to her inspirational 1979 No. 1 smash "I Will Survive" to honor the victims of Harvey. "The lyrics just came flowing out in about five minutes," Gaynor said in an interview with CNN. Gaynor's charitable website, IWillSurvive.org, is also offering a line of custom Texas-themed "I Will Survive" T-shirts, with proceeds going to the state's Salvation Army relief efforts. In related news, Paul Simon and his wife Edie Brickell issued a press release on Sept. 1 with a pledge to donate $1 million dollars towards the relief effort for those affected by the recent devastating Hurricane Harvey in Texas. The couple said the money will go to help smaller towns in the area surrounding Houston, with medical emergencies and restoration of homes given top priority. - Stereogum.com, 9/1/17...... Tom Jones tweeted on Sept. 2 that his fall tour will be delayed "following medical advice," without providing further details about why the decision was made. The 77-year-old Welsh crooner previously announced he would launch a lengthy U.S. tour in Pennsylvania on Sept. 6, but now the tour has been postponed until May and June of 2018. Jones, who was knighted by Queen Elizabeth II in 2006, added his "sincere apologies" to his American fans who were planning to attend the shows. - AP, 9/2/17...... Pattie LaBelle was honored with a BMI Icon Award on Aug. 31 during the performing rights organization's annual R&B/Hip-Hop Awards in Atlanta. LaBelle's five-decade career was toasted by such artists as Grammy winner BeBe Winans (who sang "On My Own," LaBelle's Hot 100 No. 1 duet with Michael McDonald), Ledisi (who sang "Lady Marmalade"), Avery Sunshine, Kierra Sheard and Tasha Cobbs-Leonard. After being called to the stage by Ledisi at the end, LaBelle surprised the audience with an impromptu performance of "Over the Rainbow." Previous BMI Icon Award honorees include Nile Rodgers, Kenneth "Babyface" Edmonds, James Brown and Snoop Dogg. - Billboard, 9/1/17...... Robert Plant has previewed a second track from his upcoming solo album, Carry Fire, titled "Bones of Saints." More traditionally rocking than the previously shared track, "The May Queen," "Bones of Saints"' rics seem to nod at the current political situation, with lines about "guns, fences and fires in the sky" over a shuffling rockabilly beat and, of course, Plant's signature plaintive wail. - Spin.com, 9/1/17......

A Chuck Berry tribute concert planned for the 2017 LouFest in the pioneering rock & roller's hometown of St. Louis will be headlined by artists including Dave Matthews Band, Cage the Elephant, members of The Roots, and Britt Daniel of Spoon. Dubbed "Hail! Hail! Chuck Berry!," the all-star tribute will take place Sept. 9 at 8 p.m. on the festival's Bud Light Stage. The concert has the blessing of Berry's family, which is using the occasion to announce the formation of the Chuck Berry Foundation, which will focus causes in the arts and music education. Concert organizers say the Berry tribute will "ultimately become an everlasting piece of the festival for years to come." Berry died on March 18 at the age of 90. The LouFest 2017 is set for Forest Park at a new event space adjacent to the historic Muny Amphitheater. - Billboard, 9/1/17...... Several artists who recorded for the legendary Stax Records participated in a 50th anniversary tribute to the famed 1960's Stax/Volt Records tour, which took the U.K. and Europe by storm in 1967, as part of the 2017 BBC Proms season at London's Royal Albert Hall on Sept. 1. From that tour, Booker T. Jones, Steve Cropper, Eddie Floyd and Sam Moore all took part in the concert, along with Stax labelmate William Bell. The concert took place as Stax continues the year-long Stax 60 commemoration of the company's 1957 inception. "It was a family at Stax," Cropper noted before the concert. "We were like brothers and sisters, and we worked together for the same purpose, to get hit records for everybody." - Billboard, 9/1/17...... Bruce Springsteen has added 10 weeks to his upcoming Broadway residency at the Walter Kerr Theatre, which is set to get officially underway on Oct. 12. Springsteen announced on Aug. 31 he will perform five shows a week beginning Oct. 3, and his run is now scheduled through Feb. 3. The extension announcement was made on Aug. 30, the same day tickets for "Springsteen on Broadway" went on sale exclusively through Ticketmaster Verified Fan, a new technology that aims to combat bots and get tickets into the hands of real fans who intend to go to the event. The entire initial 10-week run sold out within the day, with tickets hitting the secondary market shortly afterward -- some offered at up to nearly $10,000 a seat. "I wanted to do some shows that were as personal and as intimate as possible," stated Springsteen when he officially announced the run. "I chose Broadway for this project because it has the beautiful old theaters which seemed like the right setting for what I have in mind." - The Hollywood Reporter, 8/31/17......
On Aug. 31, Elton John remembered the 20th anniversary of the untimely death of Princess Diana, who perished in 1997 after being involved in a car crash in a Paris tunnel. "20 years ago today, the world lost an angel #RIP," Sir Elton posted on Instagram, including a photo of the pair together. John, who was good friends with Diana, reworked his 1973 song "Candle In The Wind" in her memory. He performed it at her funeral and released it as a charity single that has gone on to sell more than 33 million copies worldwide. - New Musical Express, 8/31/17...... A note written by Jimi Hendrix to an "awestruck" British fan 50 years ago is set to be auctioned this fall. The legendary axman gave the then 19-year-old Anthea Connell the message written on the back of a pack of guitar strings at a concert in March 1967. "To Anthea -- Love and kisses to you forever," Hendrix wrote, adding "I wish I could really talk to you. Stay sweet, Jimi Hendrix." "I'd love to tell you we had a deep and meaningful conversation -- I must have mumbled something," Connell told the BBC. "I was totally awestruck. Jimi Hendrix was a complete icon." Conwell is now selling the note, which is framed with autographs from Hendrix band members Mitch Mitchell and Noel Redding, at Hansons in Etwall, Derbyshire. It will go on sale on Oct. 23 and is expected to fetch between £2,000 and £3,000. - New Musical Express, 8/31/17...... Comedian Shelley Berman, the wildly popular "sit-down" comic of the late 1950s and '60s, died on Sept. 1 at his home in Bell Canyon, Calif., after a long battle with Alzheimer's disease. He was 92. Mr. Berman was a standout in a golden era of comedy that included other observational masters like Mort Sahl, Lenny Bruce and Bob Newhart. The Chicago native trained as a serious actor before jumping into comedy as a nightclub performer. His signature bit was to sit cross-legged on a bar stool, act as if he were on the telephone and improvise long, complicated, one-sided conversations. His Inside Shelley Berman album, a live record released in 1959, became the first comedy album to go gold (reaching sales of 500,000 units) and was the first non-musical recording to win a Grammy Award. The Chicago-born Mr. Berman's acting credits include The Best Man (1964), when he played a guy who has some dirt on presidential candidate Cliff Robertson, and on the small screen, he appeared in a 1961 episode of The Twilight Zone as the misanthropic Archibald Beechcroft, who wills everyone in the world to be just like him (to his eventual dismay). More recently, he appeared as a hilariously senile judge on Boston Legal. He also showed up on episodes of Peter Gunn, Bewitched, The Man From U.N.C.L.E., Mary Hartman, Mary Hartman, Night Court, MacGyver, Grey's Anatomy and Hawaii Five-0, among others. For more than 20 years, Mr. Berman taught humor writing at USC. In 2013, his collection of poetry, To Laughter With Questions, was published. - The Hollywood Reporter, 9/1/17......
Author Jimmy McDonough, who previously penned the bestselling Neil Young biography Shakey, released an Al Green biography entitled Soul Survivor on Aug. 29. The book, the first in-depth biography of Green, chronicles the legendary singer's road from gospel to secular and back again, and also uncovers the story of his label, Hi Records. McDonough conducted countless in-depth interviews with major players in Green's story, some speaking for the very first time. - De Capo Press, 8/31/17...... Richard Anderson, the tall, handsome actor best known for costarring simultaneously in the popular 1970s television shows The Six Million Dollar Man and The Bionic Woman, died of natural causes at age 91 on Aug. 31. Mr. Anderson was best known to TV viewers as Oscar Goldman, Lee Majors' boss at the secret government spy agency the astronaut went to work for after becoming a cyborg. The Six Million Dollar Man began as a TV movie in 1973 and when it proved a hit it was turned into a weekly series the following year. Its popularity led to the 1976 spinoff show, The Bionic Woman, starring Lindsay Wagner. Mr. Anderson took on the Oscar Goldman role in that show, too, sometimes appearing from week to week in both series. "Richard became a dear and loyal friend, and I have never met a man like him... He loved his daughters, tennis and his work as an actor," Lee Majors said in a statement, adding the two first met when they filmed several episodes of another hit television show, the 1960s western The Big Valley. Mr. Anderson was also a frequent guest on TV series and had regular roles on Bus Stop, Perry Mason, Dan August and The Fugitive. Other television credits included Slattery's People, Dr. Kildare, The Virginian, The Rifleman, Bonanza, Mannix and The Mod Squad. He is survived by three daughters, Ashley Anderson, Brooke Anderson and Deva Anderson. - AP, 8/31/17......

Skip Prokop, drummer/vocalist with seminal Canadian rock/jazz ensemble Lighthouse, died on Aug. 30 from heart complications. He was 73. Formerly with The Paupers, Hamilton, Ont. native Prokop went on to be the band leader with Lighthouse in 1968 along with keyboardist Paul Hoffert and guitarist Ralph Cole. Known as Canada's answer to Chicago, Lighthouse launched as a 13-piece, rock/funk/jazz group making their debut at Toronto's Rockpile on May 14, 1969. One of their first gigs was at New York's Carnegie Hall and they also played Bill Graham's Fillmore East and Filmore West during that first year. They won the Juno Award for Top Canadian Group three consecutive years in 1972-73 and 74. After three relatively unsuccessful albums on RCA, Lighthouse finally clicked as a recording group when, after enlisting Bob McBride as lead vocalist, they recorded One Fine Day on GRT/Evolution Records in 1971 earning North American radio exposure for the title track (No. 24 on the U.S Billboard charts) and enjoyed equal exposure with "Hats Off To The Stranger." They enjoyed further success with "Sunny Days," but when McBride failed to show up for recording sessions for their 1972 release, Can You Feel It, producer Jimmy Ienner convinced both Prokop and Cole to split the vocals and the album was released with "Pretty Lady" charting as a hit single. After splitting up in 1976, Lighthouse staged a number of reunions with Prokop also venturing out to be a deejay and also formed a Christian rock/funk band called Mercy Train. Prokop, Hoffert and Cole relaunched Lighthouse in 1992 as a 10-member unit and have continued to tour, appearing on the Moody Blues' Cruise Ship event in 2014. - AP, 8/31/17...... British singer-songwriter and guitarist Michael "Mick" Softley, a figurehead during the Sixties British folk scene who worked with performers such as Donovan, Mac MacLeod and Maddy Prior, died on Sept. 1. He was 78. Donovan covered two of Softley's songs ("Goldwatch Blues" and "The War Drags On") on his early recordings. - 8/31/17.
Wednesday, August 30, 2017
The Rolling Stones have released a lyric video for their 1967 song "2000 Light Years From Home" in advance of the upcoming 50th anniversary reissue of their classic dark psychedelic masterpiece LP, Her Satanic Majesties Request. The Stones themselves are not featured in the clip, however it features all the touchstones of the era, from a floating yogi, dancing mushrooms, groovy space ships, and doors that open new worlds of perception. The Her Satanic Majesties Request reissue arrives on Sept. 22 as a box set with both stereo and mono version of the album on vinyl and a hybrid super audio CD along with a 20-page book with new liner notes. - Billboard, 8/30/17......
The sister of late rock icon Prince, Tyka Nelson, has told Britain's Evening Standard paper in a new interview that her famous brother's favorite color was actually orange -- not purple. "The stand out piece for me is his orange Cloud guitar," Nelson said about a Prince memorabilia auction earlier in August. "It is strange because people always associate the colour purple with Prince, but his favourite colour was actually orange." A cursory search of images of Prince could bear Nelson's assertion out, as he appeared in a sparkling orange tunic at the 2016 Grammy awards, in an all-orange suit from his legendary 2007 Super Bowl performance, in orange with an orange guitar during a Las Vegas residency in 2006, and in orange wear at the 2006 BET Awards and the 2012 iHeartRadio festival. The shocking claim comes as Spotify erected several simple all-purple billboards earlier this to promote the addition of his catalog to their streaming library, and more recently the Pantone Color Institute partnering with the Prince estate to create a new custom shade of purple in his honor. - Spin.com, 8/29/17...... On Aug. 24, David Bowie reached another posthumous milestone -- the 1 billionth stream of the late rocker's catalogue on the Spotify streaming service. Bowie reached the benchmark with his 1977 classic "Heroes" leading the way as his most-streamed solo track of all time on the popular subscription platform. "Heroes", originally recorded in English, French and German, is celebrating its 40th anniversary in 2017 and will enjoy a special limited edition picture disc release in September. Also coming that month is the latest in a series of career-spanning Bowie box sets, A New Career in a New Town, which covers the years 1977-1982. Bowie passed away on Jan. 10 of cancer, two days after the release of his final album, Blackstar, which became his first No. 1 album in the US. - Billboard, 8/29/17...... The Film Society of Lincoln Center announced on Aug. 28 that the upcoming New York Film Festival will include the debut of a new Bob Dylan documentary titled Trouble No More. The concert film, directed by Jennifer Lebeau, features long-lost footage from Dylan's '79-'80 tour. Also premiering will be a new doc about the career of Jaws director Steven Spielberg directed by Susan Lacy and featuring interviews with his fellow directors Francis Coppola, Brian De Palma, George Lucas and Martin Scorsese. The 55th New York Film Festival, also showcasing new films from Woody Allen, Todd Haynes and Richard Linklater, is set to run Sept. 28-Oct. 15 at Lincoln Center. - The Hollywood Reporter, 8/28/17......

On Aug. 28, a U.S. District Court judge issued an extraordinary injunction banning the release of Street Survivor, a new documentary about the 1977 plane crash that killed Lynyrd Skynyrd members Ronnie Van Zant and Steve Gaines. The injunction is the result of a lawsuit brought by heirs of Van Zant and Gaines, along with Lynyrd Skynyrd guitarist Gary Rossington, who sued the film production company Cleopatra and alleged that former Synyrd drummer Artimus Pyle assisted the making of the movie in violation of his agreements that the band survivors never use the name Lynyrd Skynyrd again. "Cleopatra is prohibited from making its movie about Lynyrd Skynyrd when its partner substantively contributes to the project in a way that, in the past, he willingly bargained away the very right to do just that," Judge Robert Sweet opined. "In any other circumstance, Cleopatra would be as 'free as a bird' to make and distribute its work," he added, making reference to the band's signature tune, "Freebird." The filmmakers argued that Street Survivor didn't and wouldn't represent any authorization from the band, that the production company wasn't a party to the agreements, and that the film constituted free speech. But after hearing evidence, the judge has now sided with the heirs and ordered up an expedited trial. Attorneys representing Cleopatra said their client still intends to release Street Survivor and will seek relief from an appeals court. - The Hollywood Reporter, 8/28/17...... Michael Jackson's daughter Paris Jackson, paid tribute to her late dad on Aug. 29, what would have been the King of Pop's 59th birthday, by posting a photo of herself as an infant kissing her father. Writing in the accompanying caption, the 19-year-old remarked that she'd "never feel love again the way I did with you." "You are always with me and I am always with you," Paris added. "Though I am not you, and you are not me, I know with all of my being that we are one. And our should will never change in that way. Thank you for the magic, forever and always." Jackson also appeared during the MTV Video Music Awards on Aug. 27 and called out "Nazi, white supremacist jerks" when discussing the recent violence and far right protests in Charlottesville, Virginia. "As a nation with liberty as our slogan, we have zero tolerance for their violence, their hatred and their discrimination," she declared. - New Musical Express, 8/29/17......

In the late 1960s, pioneering rock & roller Jerry Lee Lewis mounted a return to the country music charts after his career was nearly derailed over a 1950s scandal involving his marriage to his 13-year-old cousin, Myra. Lewis scored several top country singles, including "What Made Milwaukee Famous (Has Made a Loser Out of Me)," "She Even Woke Me Up to Say Goodbye," "To Make Love Sweeter for You" and "Touching Home," and recently a petition was started online to call attention to his exclusion from the Country Music Hall of Fame (he was among the first inductees into the Rock & Roll Hall of Fame in 1986. "I don't know why I am not in it," the 81-year-old Lewis said of the CMA snub. "I mean, they got it stirred up and talking about it. I don't know why they don't put me in it. I don't understand that." And there seems to be plenty of support for that within Nashville's music community, who consider "The Killer" more of a country singer than a rock star. "You know, I was at the age that I didn't really know him as a rock 'n' roller until I got in the bar and started playing his rock stuff," says country star Toby Keith. "But I knew all of his country songs. He's an incredible country singer." On Aug. 24, Lewis was honored by top country artists such as George Strait, Kris Kristofferson, Chris Stapleton and Lee Ann Womack during the live concert series Skyville Live. Womack said that Lewis' contributions to music, no matter the genre, should make him eligible. "He's one of the greatest artists that we have ever had the pleasure of having in country music," she said. "That's my opinion and I am sure that's most everybody's opinion. I think anybody that has made that kind of impact deserves to be in the Hall of Fame." Lewis adds that "my style of country music is just me... I wouldn't know how to do anyone else's." - AP, 8/26/17..... The band Muse closed out the UK's Reading 2017 festival on Aug. 27 by bringing out AC/DC lead singer Brian Johnson for a surprise jam. Johnson joined the trio on stage at the start of the encore. "He's back!" announced frontman Matt Bellamy, inviting the singer to the stage to join Muse in a cover of AC/DC's "Back In Black." "Thank you so much, thank you boys," Johnson said at the end of the song, hugging Bellamy. The performance marked one of Johnson's first since being forced to leave AC/DC in 2016 to hearing issues. He previously joined Robert Plant and Paul Rodgers on stage in Oxford earlier in 2017. - NME, 8/27/17......

Tobe Hooper, the pioneering director of the 1974 grisly horror masterpiece The Texas Chainsaw Massacre as well as Poltergeist, died on Aug. 26 in Sherman Oaks, Calif., of as yet unannnounced causes. He was 74. Hooper, who began his film career as a documentary cameraman in the 60s, gained fame as director of two of the most frightening and original horror films ever made. The Texas Chainsaw Massacre practically invented its own strain of evocative rural terror, telling a story of a group of friends drawn into the deadly orbit of a group of cannibals. The film, made for only $300,000, drew widespread acclaim and is remembered as one of the greatest horror films of all time. Hooper cowrote The Texas Chain Saw Massacre script with Kim Henkel, basing it loosely onthe horrific crimes of Ed Gein, a murderer whose influence would also be felt on a latter horror classic, The Silence of the Lambs. While initially banned in some countries, The Texas Chain Saw Massacre became recognized as a great horror film in that, much like Alfred Hitchcock's Psycho (also inspired by Gein), most of the violence was implied as a traveling group of teens found their way into the company of a demented clan of cannibals in a Texas slaughterhouse, led by the saw-wielding burly figure Leatherface. While the film was initially lambasted for its shockingly violent subject matter, it received reconsideration over time for the restraint shown onscreen, and stands with films like Halloween and The Night of the Living Dead as pictures that helped shape the genre. Subsequent and far more violent incarnations of The Texas Chainsaw Massacre series helped launch the film careers of Oscar winners Matthew McConaughey and Renee Zellweger, along with Jessica Biel. Hooper's other classic was Poltergeist, the 1982 ghost story produced by Steven Spielberg and starring Craig T. Nelson and JoBeth Williams as parents who move to a dream house in the suburbs, only to find it full of ghosts from a graveyard below the house. Perhaps his other most memorable credit was directing the 1979 miniseries adaptation of the Stephen King vampire saga Salem's Lot. Hooper's last directing project was he 2013 horror thriller Djinn. - Deadline.com, 8/27/17.
Friday, August 21, 2017
Sting and composer J. Ralph, who collaborated on the Oscar-nominated song "The Empty Chair" for a recent documentary about murdered American photojournalist James Foley, will be honored at The Smithsonian for their contributions to American music. The Smithsonian's National Museum of American History will acquire donations from the pair, including "The Empty Chair," and participate in a discussion hosted by Dan Rather, followed by performances from Sting and the world premiere of Ralph's new symphonic piece, "Evolocean. Tickets to the free event will benefit the Smithsonian's culture and arts programs. - Billboard, 8/25/17...... Many may not be aware that the subject of the famous Beatles tune "Eleanor Rigby" was an actual person who is buried in Peter's churchyard in Woolton, Liverpool -- where Paul McCartney and John Lennon spent time growing up. Now, Britain's The Guardian is reporting that the grave of Eleanor Rigby will be auctioned off in September, with bidding expected to land somewhere between £2,000 ($2,570) and £4,000 ($5,100). If you happen to win the auction, you could have the right to be buried in the same plot as Ms. Rigby in only seven years. In addition to the grave rights, the original handwritten score for the track will go up for auction as well -- that's expected to bring in around £20,000 ($25,700). - Stereogum.com, 8/22/17......
Bob Seger and the Silver Bullet Band kicked off their North American Runaway Train tour on Aug. 24 before a packed house at the Huntington Center in Toledo, Ohio. Seger, in strong voice and sporting an Olde English D t-shirt, played a 21-song set that opened with "Roll Me Away," "Trying to Live My Life Without You" and "The Fire Down Below," also squeezing in "You'll Accomp'ny Me," which he told the crowd he hadn't played in 25 years, and a first-ever live performance of the title track to his 1991 album The Fire Inside. Seger also tapped his most recent release, 2014's Ride Out, for a pair of songs, the environmentally conscious "It's Your World" and a pumping rendition of Steve Earle's "The Devil's Right Hand." Two separate encores included "Against The Wind," "Hollywood Nights," "Night Moves" and "Rock and Roll Never Forgets." Seger's Runaway Train Tour currently has dates booked through Nov. 4, with more expected to be announced. The Michigan-based rocker has been recording new songs, primarily in Nashville, but no release plans have been revealed for the material. - Billboard, 8/25/17...... Longtime Glenn Frey and Eagles collaborator Jack Tempchin has released Peaceful Easy Feeling: The Songs of Jack Tempchin, a collection of some of the most well known songs he and Frey wrote together. Peaceful Easy Feeling also features a song called "Privacy," which Tempchin says was the final song he and Glenn wrote together, though it was never recorded prior to the sessions for this album. "Glenn and I wrote this song in 2002, back when we both first became concerned about the issue of privacy," Tempchin says. "To me, it's become one of the main issues of our time, but most people haven't woken up to it yet. This song and video illustrate that point in a playful and humorous way." Dropping via Blue Elan Records on Aug. 25 and created in tribute to Frey, the album also features Tempchin's covers of some of his most famous songs as well as other previously unreleased material. Tempchin has also premeired a new video for "Privacy." - Billboard, 8/25/17...... A moving version of Glen Campbell's 1968 hit "Wichita Lineman" was played by its composer, longtime Campbell collaborator Jimmy Webb, during a memorial to the late Campbell at the Country Music Hall of Fame's CMA Theater in Nashville, Tenn., on Aug. 24. Also attending were a bevy of Campbell's friends and family who paid tribute to the CMA member in an invitation-only event entitled "Remembering Glen Campbell." Webb also marveled at how Campbell -- who did not read music -- could transfer his complex chords to the guitar, while Beach Boys members Mike Love and Bruce Johnston performed a version of "I Get Around" in tribute to Campbell, who played on that and several other Beach Boys songs as part of the legendary Wrecking Crew group of studio musicians. Other celebrities in attendance included country stars Brad Paisley and Steve Wariner, the I'll Be Me Campbell documentary director James Keach, and actress Jayne Seymour, who hosted the event. Campbell died on Aug. 9 at age 81, and was buried the following day in his hometown of Delight, Ark. - Billboard, 8/24/17......
Art Garfunkel will release a new memior, What Is It All but Luminous: Notes From an Underground Man, via Knopf on Sept. 26. In the 256-page tome, Garfunkel recalls the time he met Paul Simon at Parsons Junior High "where the tough kids were, Paul Simon became my one and only friend." "We saw each other's uniqueness. We smoked our first cigarettes. We had retreated from all other kids. And we laughed," Garfunkel writes. Publishers Weekly notes the forthcoming book "reveals flashes of real insight about the transcendent power of music and the inner workings of a singer's life." - Billboard, 8/24/17...... In a new piece for Vogue magazine, David Bowie's widow Inman writes that the "outpouring of grief" from the public following her late husband's death "helped tremendously" in the months after his passing. Iman said that "the stars demanded David's presence" at the time of his death. "We surrendered a husband, a father, a father-in-law, a friend, a mentor, and all the nameless daily ecstasies that occur between people who love one another. The model, who married the late artist in 1992, added the "outpouring of grief over David's passing has helped me tremendously, though sometimes I've been at odds with it, too: Universal grieving for your life partner can also keenly deepen your own sense of all that you've lost. David gave me the most exciting, touching, and deliriously loving 24 years. Still, it was not enough" shockingly brief. And although I'll never get used to losing him, David is nonetheless hiding in plain sight." - New Musical Express, 8/24/17...... Rod Stewart is set to premiere a new version of his 1979 hit "Do Ya Think I'm Sexy" with the Joe Jonas-fronted group DNCE during the MTV VIdeo Music Awards on Aug. 27 remotely via video from Las Vegas. The announcement coincides with Stewart's new partnership with Republic Records, which is also DNCE's label. "Do Ya Think I'm Sexy" was first released on Stewart's Blondes Have More Fun album in 1978, then topped Billboard's Hot 100 for four weeks in early 1979. - Billboard, 8/23/17...... Performing at the Moonfest 2017 concert in Illinois during the U.S. solar eclipse on Aug. 21, Ozzy Osbourne and his band took the opportunity to play the fitting Ozzy number "Bark at the Moon" just as the skies went dark. The former Black Sabbath singer made no reference to the eclipse, instead telling the audience: "I don't think I've ever been in this part of the world before. I love you all. Thank you for coming to see me." - NME, 8/23/17...... In related news, sales of Pink Floyd's classic 1973 space-rock epic The Dark Side of the Moon increased by more than 160% on the day of the eclipse, selling more than 1,000 copies across all retailers in the U.S. In addition, Dark Side spent much of the day lodged at the top of the U.S. iTunes Store's top album ranking, while Bonnie Tyler's hit "Total Eclipse of the Heart" was No. 1 for most of the day on the iTunes top songs tally. - Billboard, 8/22/17......
Speaking of Pink Floyd, David Gilmour has shared a clip from his upcoming concert film Live at Pompeii. The shows at Pompeii took place July 7-8, 2016 during Gilmour's world tour to promote his latest studio album Rattle That Lock. "I think (the film) is more than any of us could've expected," says director Gavin Elder. "Pompeii wasn't the last concert on the tour, but it was the highlight, that's for sure." Live at Pompeii will premiere in more than 2,000 theaters worldwide on Sept. 13, with release on CD, vinyl, DVD, Blu-ray and digital downloads to follow on Sept. 29. - Billboard, 8/22/17...... Billy Joel, who recently told Rolling Stone magazine that he prefers to stay away from political commentary, has apparently decided to change his mind when it comes to the recent notoriety of neo-Nazi sympathizers, supporters and national "Unite The Right" rallies. Joel made a powerful, political statement on Aug. 21 when he donned a yellow Star of David on the lapel and back of his jacket during the encore of his concert at New York's Madison Square Garden. Joel wearing the symbol comes less than a week after the deadly White Nationalist protest in Charlottesville, Va., which left three dead, and Pres. Donald Trump's controversial remarks following the tragedy. - Billboard, 8/22/17...... The judge overseeing the estate of Prince has appointed a second special administrator to investigate whether anyone should be held liable for the cancellation of its $31 million recorded-music deal with Universal Music Group. The new administrator, Peter Gleekel and his law firm Larson King LLC, is tasked with evaluating whether the estate has a "reasonable basis" to pursue a claim against any entity or individual connected with the July rescission of the deal, and whether it's in the estate's best interest to pursue such a claim. Meanwhile, a secret vault that contains hundreds of hours of unreleased music by Prince will reportedly be unlocked in order to maintain his legacy. Prince's sister Tyka Nelson claimed her late brother had always intended for his fans to hear the music contained within the vault, which is situated at his Paisley Park home. "It was always Prince's plan to release those songs. I want what Prince wants. We have to preserve everything. So as soon as we can release it, don't worry -- we sure will," Tyka told the UK publication The Sun. Along with unreleased demos and new versions of classic Prince tracks, the vault is said to also contain extensive concert footage and live recordings. On Aug. 21, it was also announced that a Prince exhibition featuring rare and iconic items from the singer's life will open in London later in 2017. The exhibition will include guitars, stage costumes, jewellery and items from iconic tours such as Purple Rain in 1984 and LoveSexy in 1988. Opening on October 27 at the O2 in London, the Prince exhibition will run for 21 days. - Billboard/New Musical Express, 8/22/17......
Former Parliament-Funkadelic member Bootsy Collins will release his first new album in six years, World Wide Funk, on Oct. 27 via Mascot Records. Contributors to the 15-song LP come from across the musical spectrum, including jazz-funk greats like Victor Wooten and Stanley Clark to old school MCs Doug E. Fresh, Big Daddy Kane and Chuck D. Collins was one of the main songwriters and charismatic stars of George Clinton's Parliament-Funkadelic in the 1970s, where he was heavily involved in iconic albums like 1975's Mothership Connection and 1976's The Clones of Dr. Funkenstein. - Billboard, 8/24/17...... Albert "Sonny" Burgess, an early pioneer of the rockabilly genre, died on Aug. 18 in his hometown of Little Rock, Ark. He was 88. Mr. Burgess was among a group of singers in the mid-1950s who mixed rhythm and blues with country and western music. The sound became known as rockabilly and included Elvis Presley, Johnny Cash and Jerry Lee Lewis. Mr. Burgess eventually signed with Sun Records in Memphis, where Presley, Cash and Lewis were among the artists under contract. He was later inducted into the Rockabilly Hall of Fame. - AP, 8/21/17...... Bruce Forsyth, a legendary British entertainer, host and quizmaster on English television whose career spanned the history of TV, died on Aug. 18 at his home in England. He was 89. Dapper and mustachioed, with a toothy smile and cheeky charm, Mr. Forsyth was a television presence for 75 years in such shows as Play Your Cards Right, The Price is Right and The Generation Game, earning him recognition by Guinness World Records in 2012 for having had the longest on-screen television career for a male entertainer. More recently, Mr. Forsyth co-hosted Strictly Come Dancing, a popular dance competition that premiered on BBC One in 2004 and where he delivered such crowd-pleasing catchphrases as "Nice to see you, to see you nice" and "Give us a whirl!" He retired from the program in 2013. Mr. Forsyth was knighted in 2011. - AP, 8/20/17.
Sunday, August 20, 2017

Jerry Lewis, an American comedy and film legend who dominated show business with his "straight man" singing partner Dean Martin in the 1950s before going on to star in, write and direct dozens of classic movies on his own, died on Aug. 20 at his home in Las Vegas after battling numerous health problems in recent years. He was 91. Born Joseph Levitch on March 16, 1926, in Newark, N.J., to professional entertainers, Mr. Lewis made his debut at age 5 at a hotel in the Borscht Belt, the legendary upstate New York venue, by singing "Brother, Can You Spare a Dime?" He dropped out of high school and, while working as a soda jerk and theater usher, cultivated a comedy routine, in which he mimed phonograph records. In July 1946, Mr. Lewis teamed up with Italian-American crooner Martin, who was nine years his elder. Their ad libs, including insults and off-the-wall jokes, were a sensation,and their salaries skyrocketed from $250 a week to $5,000. Playing up their physical and personality contrasts -- Mr. Lewis' monkeyshines and ineptitude against straight man Martin's sedate, sexy charm -- the duo became overwhelmingly successful, catching the attention of Paramount Pictures producer Hal B. Wallis, who signed the team to a contract with Paramount and produced their first film, My Friend Irma, in supporting roles in 1949 which became a hit. Martin & Lewis made a total of 16 films together as headliners, including At War With the Army (1950), Sailor Beware (1952), The Caddy (1953), Living It Up (1954) and You're Never Too Young (1955), before Martin became tired of Mr. Lewis getting most of the attention, and the pair made their final appearance together at New York's Copacabana club on July 25, 1956, ten years to the day they formed their team. The feud that developed did not publicly end until the MDA telethon of 1976, when Frank Sinatra surprised longtime host Mr. Lewis by bringing Martin onstage. Martin died in 1995. Mr. Lewis then signed a $10 million deal with Paramount for 14 films during a seven-year period, and he formed his own production company. Mr. Lewis found his first solo starring role in The Delicate Delinquent (1957) and quickly followed with a string of hits: The Sad Sack (1957), Rock-a-Bye Baby (1958), The Geisha Boy (1958), Don't Give Up the Ship (1959) and The Bellboy, the latter a slew of blackout gags he concocted around the Miami's Fontainebleau Hotel. Mr. Lewis' string of hits continued with Cinderfella (1960) and The Errand Boy (1961), but it was 1963's The Nutty Professor that cemented his reputation. Directing himself, Mr. Lewis starred as a near-sighted professor and chemistry egghead who dazzles his coeds by becoming the ultra-cool pop singer Buddy Love. The movie also served as the basis for Eddie Murphy's retooled remake in 1996, with Murphy taking over the nerdy professor role, this time turning into a sharp-tongued comedian. (Murphy presented Mr. Lewis with the Hersholt trophy at the 2009 Oscars.)
After that, his films dropped drastically at the box office, and he experienced his greatest disappointment on TV in 1963 when his two-hour Saturday night talk and variety show didn't click with the socially-conscious mid-1960s era. However, his popularity remained intact in France, which became something of a running gag. For 13 years, Mr. Lewis later admitted, he also was addicted to the painkilling drug Percodan, which was prescribed for treatment of a chipped spinal column he received while doing a pratfall in 1965 on The Andy Williams Show. His controversial 1972 film The Day the Clown Cried -- a drama set inside a Nazi concentration camp -- was never released, although he donated a copy to the Library of Congress in August 2015, with the agreement the film not be shown for a decade. In 1980, after an absence of nearly 10 years from the screen, Mr. Lewis attempted a comeback with the film Hardly Working. More successfully, he followed with a straight role as a talk-show host stalked by an obsessive fan in Martin Scorsese's The King of Comedy (1982), starring Robert De Niro. Mr. Lewis' dramatic performance as a beleaguered TV star was critically lauded. Mr. Lewis most recently appeared in such films as Cookie (1989), Arizona Dream (1993), Funny Bones (1995) and Max Rose (2016), and he played opposite Nicolas Cage and Elijah Wood in The Trust (2016). He performed a cameo as himself in Billy Crystal's Mr. Saturday Night (1992) and guest-starred on a 2006 episode of Law & Order: SVU. In 1991, he was presented with the Comic Life Achievement Award at the National Academy of Cable Programming's ACE Awards. The American Comedy Awards gifted him with a lifetime achievement award in 1998. And the Los Angeles Film Critics Assn. presented him with its career achievement honor in 2004. When Mr. Lewis was 18, he met singer Patti Palmer, and they wed 10 days later. During their marriage, which lasted from 1944-82, they had five sons, including '60s pop singer Gary Lewis and adopted another child. His youngest, Joseph, became a drug addict and committed suicide in 2009 at age 45. Mr. Lewis also was known for his efforts as national chairman of the Muscular Dystrophy Assn. He devoted more than a half-century to fighting the neuromuscular disease, hosting an annual Labor Day telethon -- and raising nearly $2.5 billion -- from 1955 until he was ousted before the 2011 telecast. Mr. Lewis was nominated for a Nobel Peace Prize in 1977 for his efforts. Mr. Lewis' health ailments over the years included open-heart surgery in 1983, surgery for prostate cancer in 1992, treatment for his dependence on prescription drugs in 2003, a heart attack in 2006 and a long bout with pulmonary fibrosis, a chronic lung disease for which he took Prednisone, causing his face and body to balloon. He reportedly died at 9:15 a.m. at his home in Las Vegas, surrounded by family and friends. - The Hollywood Reporter, 8/20/17.
Welsh singer Bonnie Tyler, who followed up her 1978 No. 3 single "It's a Heartache" with an even bigger hit called "Total Eclipse of the Heart" in 1983, will be singing the latter song during the total solar eclipse that is due to take place in the US on Aug. 21, 2017. Tyler is booked as a special guest for a few days of the week-long Oasis Of The Seas cruise, which sails from Orlando, Fla., to the Caribbean on Aug. 20. The Royal Caribbean vessel will reportedly be positioned in "the path of totality" so Tyler's performance will coincide with those aboard as they view the eclipse, which will be the first solar eclipse in the U.S. since 1979. "It's going to be so exciting. It doesn't happen very often, does it?," Tyler told Time magazine. Tyler's "Total Eclipse of the Heart" was the No. 1 single in the U.S. for four weeks in 1983. She will be backed by Joe Jonas' band DNCE for the performance. - New Musical Express, 8/16/17...... Olivia Newton-John has updated fans in a new video following the return of her breast cancer, which led her to postpone her tour in May. "I'd like to express my gratitude to all of you who sent such kind and loving messages of support over the past few months," Olivia said in a new clip posted to Facebook. "Your prayers and well wishes have truly helped me, and continued to lift my spirits. I'm feeling great, and so look forward to seeing you soon," she added. The "I Honestly Love You" singer, who was first diagnosed with breast cancer in 1992, then focused on the Olivia Newton-John Cancer Wellness and Research Centre named in her honor and its new "We Go Together" campaign, which raises money for research, trials and holistic care in an effort to improve the lives of cancer patients. Olivia's organization hopes to raise $1 million through the campaign by encouraging people to share #WeGoTogether messages of "strength and courage" to those with cancer, or loved ones who have passed from cancer, on social media along with their donations. - Billboard, 8/18/17......
Robert Plant announced on Aug. 18 that he'll release a new solo album called Carry Fire on Oct. 13, a collaboration with the likes of the Pretenders' Chrissie Hynde and folk singer/multi-instrumentalist Seth Lakeman. Carry Fire will be the former Led Zeppelin frontman's fourteenth solo album, and his first since 2014's lullaby and... The Ceaseless Roar. In a press release, Plant said he spent time in Texas before returning to England three years ago and as a result, Carry Fire melds "unusual rhythms with naturalism and smoldering power." "It's about intention, I rspect and relish my past works but each time I feel the lure and incentive to create new work," Plant said of the new album, which features his band the Sensational Space Shifters, which now includes Lakeman. The album's first single, "The May Queen," mixes Plant's ethereal vocals with a driving track that is part drone and part folk shuffle. Plant will launch a world tour beginning in the U.K. tour behind the new LP on Nov. 16 in Plymouth, also playing Bristol, Wolverhampton, Llandudno, Newcastle, Liverpool, Glasgow, Perth and Manchester during that month. In December, he'll visit Belfast, Dublin, Sheffield, London and Portsmouth, before wrapping on Dec. 12 in Birmingham. - New Musical Express, 8/18/17...... Aerosmith guitarist Brad Whitford says his band is still "going to be playing for the next five years" and will most likely be releasing singles with new tunes, despite lowering their output in the late 2000s and feuding between some members including singer Steven Tyler and guitarist Joe Perry. "You don't have to record a whole CD anymore," Whitford told Billboard. "We've started recording a new song... It's very rock 'n roll.... a musical idea of Joe Perry's." Whitford added: "We actually did some recording while we were touring Europe, and we started recording a new song. We were in the studio in London. The music business has changed so much since we started. You have to do things really differently, We could just release one song and make it available for download. It is a different world in the music business." - Billboard, 8/17/17...... An unreleased live version of Lou Reed's "Sweet Jane" can be heard on Reed's first posthumous release, Lou Reed and Kris Kristofferson: In Their Own Words with Vin Scelsa. The performance was captured during a performance by Reed and Kris Kristofferson at NYC's Bottom Line club in February 1994. "Lou was very comfortable on the Bottom Line stage," says Archive Series producer Gregg Bandian. "The audience is interacting with (Reed and Kristofferson). Lou just lets it all hang out; He's funny, he's irascible, he's sarcastic. It's a full Lou experience, and it's very pared down and very raw." The release is due Sept. 15, and Bendian says more releases will be coming from the Bottom Line's archive of more than 1,200 shows. - Billboard, 8/17/17...... A new David Bowie biography by British journalist Dylan Jones of GQ magazine called David Bowie: A Life reveals some new details of his wild "Ziggy Stardust"-era life, including the time, according to groupie Josette Caruso, that Bowie was once offered a "warm, deady body" to have sex with, while on tour in Philadelphia in September 1972. Caruso claims the shocking offer made Bowie look "white as a sheet" and said: "Who on Earth do they think I am? Why would they think I'd be interested in something like that? "Why would I be interested in f----- a dead body?" Bowie once described himself as "incredibly promiscuous," and the biography is said to include details about his sex addiction. The singer once revealed he slept with a string of women throughout the 1970s and 80s, and earlier in 2017, lawyers urged any potential love children to come forward to get a share of his £80 million fortune. David Bowie: A Life hits stores on Sept. 12. - New Musical Express, 8/19/17......
In an Aug. 16 interview with the right-wing media outlet Newsmax TV, Country musician Charlie Daniels said the removal of Confederate statues was similar to demolition actions by the terrorist group ISIS. "That's just what ISIS is doing over at the places where they were," Daniels said when asked if Confederate symbols should be removed across the United States. "There were pieces of history over there they didn't like, they're taking them down," he added. Daniels then echoed Pres. Donald Trump's "slippery slope" argument made by the president a few days earlier in a press conference, saying "Where does it stop?... "Is it just going to be Robert E. Lee and Stonewall Jackson, or are we headed into Jefferson and Washington, who were both slave owners?... Is everybody in history who we disagree with, we're going to have to wipe every semblance of them out?" The "Devil Went Down to Georgia" singer concluded by saying "They're statues of people who are part of our history... There are people who are part of our history who were not very savory characters... If you don't like it, don't look at it.... I walk past movie posters I don't like [but] I'm not going to go over and tear them down." - Billboard, 8/18/17...... In related news, the family of late Country legend Johnny Cash are condemning a white supremacist who was spotted wearing a Johnny Cash T-shirt during the neo-Nazi rallies protesting that city's removal of Confederate statues that broke out in Charlottesville, Va., on Aug. 12. "[Johnny Cash] would be horrified at even a casual use of his name or image for an idea or a cause founded in persecution and hatred," Cash's daughter Roseanne Cash posted on Facebook. "The white supremacists and neo-Nazis who marched in Charlottesville are poison in our society, and an insult to every American hero who wore a uniform to fight the Nazis in WWII," she added. The emotional post was also signed by Kathy, Cindy and Tara Cash. - Billboard, 8/18/17...... Michael Lang, the co-founder of the legendary 1969 Woodstock festival in upstate New York, has organized the new Lovelight Festival which he hopes to bring enlightenment and the arts to an aching country. Running from Aug. 18-21 in Darlington, MD, the Lovelight Festival celebrates yoga, health and the arts of enlightenment for a family-friendly experience over a long weekend. The headliners include Matisyahu, Trevor Hall, MC Yogi and Living Light. Lang and his co-creators, yoga musician Wynne Paris and producer Kim Maddox, have made the event alcohol and drug-free and vegan. Yoga played a key role in the 1969 festival and that legacy is hoped to continue with Lovelight. Lang also says he plans to expand the festival to two other locations. And with the 50th anniversary of the 1969 Woodstock coming up in a couple of years, Lang says "We're pursuing a festival event for that." - Billboard, 8/17/17...... Randy Newman has come out in support of the Music Scoring Tax Credit Bill (AB 1300), legistlation in his home state of California which aims to keep film and TV music scoring in the state. "The studio musicians here in Los Angeles are one of the greatest resources this city has," the lauded singer/songwriter/composer said in a statement. "For more than 80 years, Los Angeles musicians have played music heard and admired around the world. In the last ten years or so many filmmakers chose to record elsewhere. Film music has suffered because of it," he added. On Aug. 19, a free concert was presented at Los Angeles' City Hall supporting the California State assembly bill, with various unions particpating and featuring Rickey Minor of American Idol and The Tonight Show. - Billboard, 8/16/17...... A defiant Gene Simmons has made his first public remarks since aborting his attempt to trademark the "rock 'n roll devil horns" hand symbol popularized by Ronnie James Dio. "I regret nothing," Simmons told the U.K. paper The Windsor Star. "Wake up every morning and let your conscience be your guide. Did you know I own the money bag logo? The dollar sign with the bag of money. I own all kinds of things. I own 'motion pictures' as a trademark. Anyone who thinks that's silly -- the silliest thing I've ever done is wear more makeup and higher heels than your mommy." Then turning his attention to Dio's widow Wendy Dio, who has said that the symbol belongs to culture and that "to try to make money off of something like this is disgusting," the Kiss frontman said: "People said, 'You can't do that.' Actually, bitch -- I can. I can do anything I want to do." An investigation into Simmon's claims shows that he does indeed have a trademark on one particular clip art-style image of a bag with a money sign on it, but his other trademark claims are dubious. - NME/Spin.com, 8/18/17......
Foreigner founder and guitarist Mick Jones has revealed plans for the surviving original Foreigner lineup members and second bassist Rick Wills (his predecessor Ed Gagliardi died in 2014) to get together in Michigan this fall for a session that will be filmed, according to Jones, though no firm details have yet been announced. "One thing for sure is all the musicians are getting on very well together and it's just refreshing and we're really enjoying it," says Jones, who reunited with singer Lou Gramm when the duo was inducted into the Songwriters Hall of Fame in 2013. "Lou is good, and he's kept his voice. Al [Greenwood] and Ian [McDonald] are playing the same as they did 40 years ago, basically, and it's a hoot. It's great adrenaline and very enjoyable. I think there's no bad apple anywhere in the whole thing, so I can't see any big problems." Jones is equally excited about Foreigner's current 40th anniversary run, which is touring North America this summer after a spring run in Europe. "I have to say it's just wonderful," Jones says. "It feels like the early '80s. The crowds are flocking in everywhere. Nearly everywhere's a sellout and people just want to be out there and have fun with us.... It feels like the old days back again, so it's going tremendously well. I'm just so happy." Jones, who also published the memoir A Foreigner's Tale earlier in 2017, also hinted the energy could send the band back into the studio to record new material. "It just requires a bit of time to concentrate on writing, which I will have coming up early next year," he says. - Billboard, 8/15/17...... Elvis Presley's daughter Lisa Marie Presley and her children, eight-year-old twin daughters Harper and Finley Lockwood and her 24-year-old son Benjamin Keough honored Presley on the 40th anniversary of his death at Graceland Mansion in Memphis, Tenn., on Aug. 16. Over 50,000 fans joined the family, including Lisa Marie's mother Priscilla Presley, for a candlelit vigil at Elvis' Memphis estate. Lisa Marie, 47, reportedly carried a torch and lit candles with those who'd turned up to remember the late musician. A procession walked around the grounds where he, his parents and grandmother are buried. Meanwhile, some fans attending the annual ceremony have complained after being charged to visit Elvis' grave to pay their respects. For the last four decades, it has been free to visit his grave to mourn him -- but for the first time in 2017, a fee has been introduced. Elvis fans now have to pay $28.75 for an "Elvis Week Property Pass" wristband to be able to walk up the driveway procession towards his grave. "I understand they are a business, and there's absolutely nothing wrong with them making money," one Elvis fan said. "But the current price-gouging situation has created so much friction, it's even dividing fans." Earlier in the week, Priscilla Presley told a British TV interviewer that she didn't think Elvis would "never have overcome his demons." I "I think that he would always have his demons," the 72-year-old Priscilla said. "Elvis was a thinker. He was a searcher. His mother had demons, his father had demons. We all have demons obviously; I don't want to make it bigger than it is. They were a close family but there was always a little bit of sadness in them." In other Elvis-related news, Graceland Holdings LLC has announced it is planning a new $135 million live venue in Memphis that will draw global stars. Also, an "Elvis on Tour: The Exhibition" exhibit is set to open on Nov. 3 in London that will provide Elvis fans with a never before seen glimpse of Presley's life on tour in the 1970's. Among the main attractions are some of Elvis' most recognizable jumpsuits and guitars that he played on tour -- including a Gretzsch Country Gentleman guitar that he used in Las Vegas in 1969. - NME/WENN.com, 8/17/17...... Cher has just released a trippy, magical new song called "Ooga Boo," a contribution to the soundtrack for animated children's television show Home: Adventures with Tip & Oh. The release comes with a psychedelic animated video, where a glamorous alien creature named "Chercophonie" (wink wink) floats through outer space with Tip and Oh, the main characters of the new Netflix spinoff based on the Dreamworks film Home. Home: Adventures with Tip & Oh is streaming now on Netflix. - Billboard, 8/16/17......


Stephen Stills and his former paramour Judy Collins are planning the release of a collaborative album called Everybody Knows, which is due out Sept. 22. The set includes a song Stills wrote for his then girlfriend called simply "Judy," as well as a variety of covers of each other's material, as well as covers by the likes of Bob Dylan, Leonard Cohen and the Traveling Wilburys. A new Collins composition, "River Of Gold," will also be featured. "We always were friends," Collins says of Stills. "We didn't ever hate each other. We had a kind of, I would say, dramatic love affair, lots of positive and then a lot of upset because it wasn't working out. And then, of course 'Suite: Judy Blue Eyes" came along and, I mean, how can you resist when you hear that song all over the country?!" The album project led to a concert tour by the pair that kicked off on July 26 in Highland Park, Ill., and runs through Nov. 4 in Brooks, Calif. - Billboard, 8/15/17...... Grammy Award-winning singer Yvonne Elliman-Alexander of Saturday Night Fever fame and her husband were arrested in Guam on Aug. 15 and charged with illegal drug possession. Guam Customs and Quarantine Agency dogs reportedly sniffed out methamphetamine and marijuana as the two arrived on the island for a benefit concert at a school. Crystal-like rocks, which tested positive for meth, and a glass pipe with suspected methamphetamine residue were in the singer's belongings, according to court documents. Elliman-Alexander, 65, is charged with one count of possession of a controlled substance on board an aircraft, a first-degree felony. Allen Alexander is charged with one count of possession of a controlled substance as a third-degree felony. The two were released on $10,000 personal recognizance bonds, but they can't leave Guam without permission from the court. They also can't go to any clubs or bars. - AP, 8/18/17...... Original Thin Lizzy drummer Brian Downey will perform a rare concert at Nells Jazz & Blues in London on Nov. 24 with his new band Alive and Dangerous to mark the 40th anniversary of the classic live Thin Lizzy set, Live and Dangerous. Next year, 2018, celebrates the 40th Anniversary of the Live and Dangerous album. Although the LP was recorded live in 1977 at London's Hammersmith Apollo and Toronto's Seneca College, it wasn't officially released until a year later in 1978. - Noble PR, 8/18/17...... Dick Gregory, the trailblazing comedian, social critic, writer and civil activist who used his humor to break racial barriers and to spread messages of social justice and nutritional health, died on Aug. 19 in Washington, D.C., after being hospitalized earlier in the week. He was 84. Mr. Gregory was one of the first black comedians to find mainstream success with white audiences in the early 1960s. He rose from an impoverished childhood in St. Louis to become a celebrated satirist who deftly commented upon racial divisions at the dawn of the civil rights movement. Mr. Gregory also ran for president in 1968 as the Peace and Freedom party candidate. His son, Christian, said his dad died late in the evening and the family posted the following message on Twitter: "It is with enormous sadness that the Gregory family confirms that their father, comedic legend -- Dick Gregory (@IAmDickGregory) August 20, 2017." - AP, 8/20/17.
Tuesday, August 15, 2017
The Eagles have just added four more dates to their "An Evening with the Eagles" fall tour, with a shows set for Oct. 17 at the Greensboro Coliseum in North Carolina; followed by an Oct. 20 concert at Philips Arena in Atlanta; Oct. 24 at KFC Yum! Center in Louisville; and Oct. 27 at the new Little Caesars Arena in Detroit -- late co-founder Glenn Frey's home town. The lineup will again feature Don Henley, Joe Walsh and Timothy B. Schmit joined by Frey's son Deacon Frey and Vince Gill -- the same lineup who recently played the well-received Classic West and Classic East stadium concerts during July. Prior to the next Eagles dates guitarist Joe Walsh is playing a three-show solo run in Las Vegas during September and will host his first all-star VetsAid benefit concert on Sept. 20 in Fairfax, Va. Bassist Timothy Schmit, meanwhile, has solo shows booked during November and December to promote his latest album, Leap Of Faith. - Billboard, 8/14/17......

The new U.K. Elvis Presley compilation 50 Greatest Hits is on track to hit No. 1 on the U.K.'s Official Albums Chart Update, which could help the late singer extend his lead as the solo artist with the most U.K. No. 1 albums. Presley moved past Madonna in 2016 to claim the record when The Wonder Of You became his 13th U.K. No. 1 album. Only the Beatles have more No. 1 albums in the U.K., with 15. The annual Elvis celebration in Memphis, Tenn., is set for Aug. 16, with 2017 being the 40th anniversary of his untimely death there at age 42. Meanwhile, a new Kardashian family tell-all by author Jerry Oppenheimer claims that late patriarch Robert Kardashian was allegedly embroiled in a passionate relationship with Elvis' ex-wife Priscilla Presley, and that Elvis would "listen in" on their alleged love-making. In The Kardashians: An American Drama, Oppenheimer claims that Robert fell for Priscilla after being initially snubbed by his future wife, Kris Jenner. Priscilla had just gotten divorced from Elvis after their six years marriage when they embarked on their fling, and Priscilla would get incoherent phone calls from Elvis when she and Kardashian were making love. "She would put the receiver on the pillow and let him listen," Oppenheimer writes. However Priscilla ended the relationship, explaining: "I'm not going to marry anyone until Elvis dies." - Billboard/RadarOnline.com, 8/15/17...... The Pantone Color Institute, which specializes in certifying, categorizing and forecasting color trends, has announced they've partnered with the estate of Prince to create a new custom shade of purple, the late rock star's favorite color, to pay tribute to him. Pantone has dubbed a specific purple hue "Love Symbol #2" in honour of Prince, who passed away in 2016. The shade is inspired by the artist's custom-made Yamaha Purple piano which was made to accompany The Purple One on tour before he died. In the future, the new custom color will be used in all Prince-related material that's published or put out by his estate. - Stereogum.com, 8/15/17...... Pop songstress Dionne Warwick is set to be honored with the Marian Anderson Award, named for a pioneering opera singer, during a ceremony on Nov. 14. The award is handed out in Philadelphia to "critically acclaimed artists who have impacted society in a positive way." Anderson was the first black singer to perform at the Metropolitan Opera. Warwick, who has scored 18 consecutive top 100 singles and 20 best-selling albums, has supported many philanthropic campaigns, including those battling AIDS and world hunger. She's also a champion of music education. Previous winners include singer Patti LaBelle, music producers Kenny Gamble and Leon Huff and jazz great Wynton Marsalis. - AP, 8/11/17......

Archival footage of David Bowie, who appeared in director David Lynch's original Twin Peaks series, is being included in the Showtime Twin Peaks sequel, Twin Peaks: The Return. Bowie played FBI agent Phillip Jeffries in the original series, one of the select few FBI agents involved with the "Blue Rose" task force who mysteriously disappeared and reappeared in the late 1980s. A number of scenes in the new show indicate that the agent is alive and well, and working on a plot centering around "Evil Coop" and the infamous green ring. In an episode that aired on Aug. 14, Lynch integrated the footage of Bowie from the early episode "Fire Walk With Me," rather than recasting the role or integrating new material. Lynch also tweeted that he was dedicating the episode to the late rock star. - Billboard, 8/14/17...... In an interview with Rolling Stone, Ringo Starr has revealed how his new collaboration with his former bandmate Paul McCartney on a track from Starr's upcoming album Give More Love came about. "Well, I just called him up and said, 'I got this song called "Show Me the Way," and I want you to play on it," Starr says. "Because he is a really good friend of mine, he said he'd come to L.A. for it. It's about [my wife] Barbara [Bach]. She shows me the way. I wanted it to be very personal." "He's an incredible musician," the 77-year old rock star continued. "He's incredible at singing too and as a writer, but for me, as a bass player, he is the finest and the most melodic." Starr and McCartney also collaborated for a performance at the 2014 Grammy Awards, in commemoration of the Beatles' first appearance on television 50 years earlier. "So we are still pals, but we don't live in each other's pocket," Starr said. Give More Love will drop on Sept. 19. - Billboard, 8/10/17...... Chic principal Niles Rodgers was hospitalized on Aug. 13 over a mystery aliment which forced him to miss a concert at Toronto's Air Canada Centre on that evening. Rodgers and Chic are currently on the road with Earth, Wind & Fire for a tour dubbed "2054: The Tour," and when the tour hit Toronto the disco legend was grounded with illness and taken to hospital where, he says, doctors "are taking great care" of him. Rodgers, 64, was diagnosed with prostate cancer in 2011 and documented his battle via his blog. In 2014, he was given the all-clear on cancer and he related his ordeal to the audience during Chic's set at the U.K.'s Glastonbury Festival in June: "My doctors told me I was suffering from extremely aggressive cancer and that I needed to go home and get my affairs in order... And I feel like the luckiest man in the world tonight because six years after that doctor told me to go home and get my affairs in order, today, six years later, I am cancer-free!" On Aug. 14, Rodgers tweeted: "Thank you all so much. I love @EarthWindFire @CHICorg all the #fans and my doctors who are taking great care of me. See you all very soon." Rodgers, who in April accepted the Award for Musical Excellence at the 2017 Rock and Roll Hall of Fame ceremony, also tweeted that this is the first gig he's missed due to illness. Meanwhile, Rodgers recently revealed that he scrapped a song he had written about Prince for the forthcoming Chic album as "it felt wrong" to include it following the artist's death in 2016. - Billboard, 8/14/17......
In related news, Country legend Willie Nelson was forced to cut a concert short on Aug. 13 after he experienced breathing problems. Nelson's concert at Salt Lake City's USANA Amphitheatre was abbreviated after the singer experienced respiratory problems and checked into a local hospital. A few hours after the incident, the octogenarian music legend, who has battled with a string of health complaints in recent months and years, took to his official website to reassure worried fans: "This is Willie I am sorry to have to cut the SLC show short tonight The altitude got to me I am feeling better now & headed for lower ground - Willie Nelson." Nelson's latest album, God's Problem Child, was released in May and bowed at the top of Billboard's Top Country Albums, his third No. 1 LP on the survey. Nelson has been the target of various online death hoaxes over the years, and he addressed them in a track on that album titled "Still Not Dead." - Billboard, 8/14/17...... Pink Floyd co-founder Roger Waters has once again criticized Radiohead for their decision to hold the closing show of their "A Moon Shaped Pool" world tour in Tel Aviv, Israel. Waters recently appeared on RT to reaffirm his belief that the band's performance in the country served as a message of support for the Israeli government's policies. "[Radiohead frontman] Thom Yorke is wrong about not endorsing the policies of the Israeli government by playing there," Waters said. "When they cross the picket line, they are making a public statement that they do endorse the policies of the government, whatever they say, because that is what will be reported in Israel and that is what gets reported around the world," he added. Thom Yorke previously responded to criticism from Rogers and other by posting a statement on Twitter: "Playing in a country isn't the same as endorsing its government... We don't endorse [Benjamin] Netanyahu any more than [Donald] Trump, but we still play in America." Rogers counters that "Radiohead are being so soundly criticized by anybody with progressive ideas about human rights, because they have taken that step." - Billboard, 8/11/17...... Late country/pop crossover star was reportedly laid to rest during a private ceremony in his hometown of Delight, Ark., on Aug. 9, only a day after his death at age 81. Campbell's family thanked fans for an "outpouring of love" and confirmed on Facebook that the singer was buried during a private service in Delight. "The Campbell family would like to thank everyone for their enormous outpouring of love and support... Glen was laid to rest on Wednesday in a private ceremony in his hometown of Delight, AR. A private memorial will follow," the statement read. Campbell died after a lengthy battle with Alzheimer's disease. Meanwhile, U.S. sales of Campbell's music grew 5,429 percent in the two days following his death, while streams of his songs increased by 1,430 percent, according to initial data reports to Nielsen Music. On Aug. 8 and 9, Campbell's albums sold 11,000 copies (up 2,300 percent from less than 1,000 on Aug. 6 and 7). His digital songs sold 46,000 downloads (up 7,846 percent from about 1,000 in the two previous days). Combined, his albums (both physical and digital) and digital songs sold 57,000 copies (up 5,429 percent from 1,000 in the two previous days). Campbell's top 10 selling songs and on-demand streamed songs include "Wichita Lineman," "Rhinestone Cowboy," "Gentle On My Mind," "By the Time I Get to Phoenix," "Southern Nights," "Galveston," "I'm Not Gonna Miss You," "Adiós," "Country Boy" and "Try a Little Kindness." On the midweek U.K. albums chart, Campbell's final studio album Adiós, soared to No. 3. - New Musical Express/Billboard, 8/11/17......
Former Doobie Brothers member and '80s solo star Michael McDonald is preparing to release Wide Open, his first solo album in a decade. McDonald says he has been busy enough that he hasn't felt that passage of time. "Time seems to fly, especially as you get to be my age now. But it has been a while," he says. McDonald actually started working on demos for Wide Open about eight years ago, letting it take its time until he felt like he had the material with which to make an album. Wide Open will be the follow-up to his 2008 covers set Soul Speak, and his first of original material since Blue Obsession in 2000. Wide Open, which he describes as "pretty eclectic," was recorded primarily at McDonald's own studio in Nashville with drummer Shannon Forrest and features guest appearances by Warren Haynes, Robben Ford, Branford Marsalis and Marcus Miller. McDonald says he will be touring to support Wide Open into the fall, including an appearance on PBS' Soundstage. - Billboard, 8/10/17...... In 1973, masked men abducted the 16-year-old grandson of J. Paul Getty -- then the richest man in the world -- off the streets of Rome. But director Ridley Scott says his upcoming film All the Money in the World will focus less on the crime than on the behind-the-scenes drama. The oil tycoon, played by Kevin Spacey, prioritizes his fortune, while the boy's mother (Michelle Williams) pairs with an ex-CIA agent (Mark Wahlberg) to save her child. "I knew about the kidnapping, but this story was very, very provocative," Scott says of David Scarpa's script. All the Money in the World hits U.S. cinemas on Dec. 8. - Entertainment Weekly, 8/14/17.
Thursday, August 10, 2017
Carlos Santana and his band paid tribute to late country music icon Glen Campbell during a concert on Aug. 9 in suburban Detroit by performing a stylized version of his Grammy-winning 1967 single "By The Time I Get To Phoenix." "That was for a brother that went home. That was for Glen Campbell," Santana told the audience at the Michigan Lottery Amphitheatre in Sterling Heights, then joking it was "'By The Time I Get To Tijuana'"... I think it was Phoenix. Anyway, that's a tribute to Glen Campbell." Campbell, who passed away on Aug. 8 at the age of 81 after several years battling Alzheimer's disease, has also been remembered by Beach Boys members Mike Love and Brian Wilson. Campbell toured with the Beach Boys as a replacement for Wilson briefly in 1964, and Love said in a Facebook post that he's "never met a more talented person in all the years we have been in the music business and never had a better time on tour than the time spent with Glen... His sense of humor was incredible and we never laughed so much as when he was with us." Wilson tweeted on Aug. 8 that "I'm very broken up to hear about my friend Glen Campbell. An incredible musician and an even better person. I'm at a loss. Love & Mercy." Country music superstar Brad Paisley said in an interview that he thought Campbell "brought a lot of people to country music because he was just so palatable... That shouldn't be mistaken for saccharine in any way because it was not anything but brilliant." Songwriter Jimmy Webb, Campbell's longtime friend and collaborator, said: "Let the world note that a great American influence on pop music, the American Beatle, the secret link between so many artists and records that we can only marvel, has passed and cannot be replaced.... You have to look hard for a bad song on a Glen Campbell album. He was giving people their money's worth before it became fashionable." - Billboard, 8/9/17......
Deep Purple has just embarked on what they've dubbed The Long Goodbye Tour, which will see the hard rock icons playing at least 65 dates around Europe, North America and South America. The tour will be Deep Purple's final tour of big treks around the world, very much like their classic rock counterparts Black Sabbath and Judas Priest have done. Guitarist Steve Morse, who effectively took over founding member Ritchie Blackmore's slot in 1994, says the band is currently working on what could be its final album and "my guitar playing is more sensitive to the music, the song." Morse adds the upcoming album will "have an awesome producer, Bob Ezrin, who we didn't have before. It was just the band and Roger [Glover, bassist]." - Billboard, 8/8/17...... Bruce Springsteen announced on Aug. 9 that he's prepping for an epic eight-week run of Broadway performances at the 1,000-capacity Walter Kerr Theatre this fall that will mix singing, storytelling and readings from his 2016 memoir, Born to Run. "I chose Broadway for this project because it has the beautiful old theaters which seemed like the right setting for what I have in mind," Springsteen said in a statement announcing the run of shows slated to kick off on Oct. 12. "In fact, with one or two exceptions, the 960 seats of the Walter Kerr Theater is probably the smallest venue I've played in the last 40 years." The rock icon will perform five nights a week -- Tuesday through Saturday -- with the series currently scheduled to run through Nov. 26 after previews, which begin on Oct. 3. "My show is just me, the guitar, the piano and the words and music," Springsteen explained. "Some of the show is spoken, some of it is sung. It loosely follows the arc of my life and my work. All of it together is in pursuit of my constant goal to provide an entertaining evening and to communicate something of value." - Billboard, 8/9/17...... Patti Smith will be among the headliners at a concert to fight climate change set for Nov. 5 at New York's Carnegie Hall. The concert, also featuring Cat Power and R.E.M.'s Michael Stipe among others, comes two months after Pres. Donald Trump vowed to pull the U.S. out of the landmark global initiative to combat climate change. All proceeds from the event will benefit 350.org, Pathway to Paris and the UNDP. - Stereogum.com, 8/9/17...... A new mugshot of Phil Spector taken in June by the California Department of Corrections and Rehabilitation shows the 76-year-old music producer smiling broadly and wearing hearing aids on both ears. Previous mugs of Spector, who was convicted in 2009 of killing actress Lana Clarkson and is serving a sentence of 19 years to life, have shown him bald on top but with long, stringy hair in the back. Spector is now completely bald, a far cry from the bizarre huge wigs he wore at his two trials. - AP, 8/8/17...... In a newly surfaced letter written by John Lennon on Nov. 15, 1976 to his former wife Cynthia Lennon, the former Beatle disputes that Yoko Ono was responsible for ending his first marriage. "As you and I well know, our marriage was over long before the advent of L.S.D. or Yoko Ono | and that's reality!," Lennon wrote, then recalled the time she asked him to remarry her and have another child ("I politely told you no") while he was temporarily separated from Ono. He then said that he didn't blame her for trying to cut herself away from the Beatles, but suggested she "should try to avoid talking to and posing for magazines and newspapers!" The letter, and another one written by Lennon as an open letter to magazine editors in response to the British tabloid News of the World publishing advance excerpts of Cynthia's book A Twist of Lennon, are being auctioned online by RR Auctions. Also being sold separately by the auction house in the auction is a book signed by Lennon called Adolf Hitler: My Part in His Downfall by British comic Spike Milligan, which was originally gifted to his friend, Harry Nilsson. - Billboard, 8/8/17......
As Bonnie Raitt nears the end of her summer road trip with James Taylor, the veteran singer and blues guitarist says it's one of the more satisfying adventures in her long and highly collaborative career. "We're having such a great time," Raitt told Billboard. "The two bands love each other, and James and I have known each other since I was 20 and he was not much older and I opened for him at Harvard University. And of course we've worked together on a lot of different environmental shows. I don't get to see him that much -- at the Grammys, and occasionally we'll run into each other at benefits. This is the first time we've toured together. We've been talking about doing this for a long time, and it just worked out in my schedule." Raitt and Taylor wrap up their trek on Aug. 11 at Boston's iconic Fenway Park, where both have musical roots. "There's a lot of love and appreciation" of each other, according to Raitt, who joins Taylor for a rendition of "Close Your Eyes" to close each night. "We did Fenway together in 2015, and it was so special. It never gets old. It's been really warm, and the audiences have been incredible. To hear that many people hushed quiet on the ballads is really an extraordinary thing for me. I could keep doing this for a very long time." Raitt, a longtime supporter of environmentalism, nuclear anti-proliferation and other liberal causes, also weighed in U.S. Pres. Donald Trump: "Things have gotten more absurd and more difficult and more scary and depressing than I ever even expected. Every day is a challenge. We just have to try to stay in the positive solutions and to try be active and promote what I can to make a change happen... I have to figure out what times of the day I'm strong enough to take it but not look away too much, either." - Billboard, 8/7/17...... In related news, founding Journey guitarist Neal Schon is feuding with his bandmates over the controversial 45th American president, recently tweeting up a storm about his anger over a White House visit and meeting with Pres. Trump last week by Journey members, singer Arnel Pineda, keyboardist Jonathan Cain and bassist Ross Valory. "I will remain strong and consistent with the belief we've always shared and agreed upon -- Journey should never be used and exploited by anyone, especially band members for politics or any one religion," Schon posted on Aug. 3. "I've been here since 1972 and this has always been our belief. This was with intent to exploit the brand and use the name. Journey was not there -- 3 individual members were Cain Valory and Pineda whom I found ... Tours are done all the time but it could have been privately," he added. In a tweet on Aug. 7, Schon denied that he's leaving the group over growing tensions, although he hinted that those tensions have been running high for "close to 2 years." Keyboardist Cain is married to Trump's spiritual advisor, Pastor Paula White, one of the religious leaders who participated in Trump's January inauguration. Schon did hint that he might be forming a new version of Journey, and denied that the rift is about Trump or politics, telling one skeptical fan that the group had been invited to the White House several times, including during the Obama administration. - Billboard, 8/7/17......

A long-rumored 3D version of Michael Jackson's famous short for his 1983 hit "Thriller" is set to make its world premiere at the 74th annual Venice Film Festival in Italy, which runs from Aug. 30 through Sept. 9. In making the announcement on Aug. 7, the Jackson estate also said the accompanying The Making of Michael Jackson's Thriller documentary -- originally available on VHS between 1983-1990 and not available for purchase in any format since then -- will be screened at the festival. With its nearly 14-minute running time and feature film aesthetics, Thriller redefined the traditional video when it opened at the Avco Theatre in Los Angeles in 1983 for a sold-out three-week run. The short film was directed by John Landis (Animal House, Trading Places), who also co-wrote the script with Jackson after Michael was inspired by Landis' 1981 film An American Werewolf in London. This will mark the first time the Thriller short is ever screened in a cinema, something Landis says he and Jackson always intended. "But we didn't just restore Thriller," Landis added. "We enhanced it -- like in that scene in the Wizard of Oz when Dorothy and the others are being buffed and polished inside Emerald City." Thriller remains the only music video to be inducted into the National Film Registry by the Library of Congress. - Billboard, 8/7/17...... In a recent interview with DJ John Perry of Chicago's 95 WIIL Rock, Ozzy Osbourne responded to claims that rock is dead with a simple denial -- "I'm still alive." "I'm still alive," he said, "[But] I never thought in my lifetime I'd see the demise of records. I never use the computer. It's totally changed. A lot of people steal music now, so a lot of people can't afford to do it anymore." When asked about his ongoing career, Ozzy confirmed that he has no plans to retire soon. "I think I'll do this till the day I die," he continues. "It's not a job; it's a passion. It's great. It pays well." Ozzy and Black Sabbath played their final show in February of this year, at the NEC Arena in their hometown of Birmingham, UK. - New Musical Express, 8/7/17...... In an interview with the London Daily Mail on Aug. 6, Rolling Stones guitarist Ronnie Wood revealed he refused to undergo chemotherapy after a recent cancer scare because he did not want to lose his hair. Wood said that the possibility of chemotherapy had been discussed but that he decided against it. "It's more I wasn't going to lose my hair," he said. "This hair wasn't going anywhere. I said, 'No way.' And I just kept the faith it would be all right." Wood, who underwent a five hour operation to have a growth in part of his lung removed earlier in 2017, added that he'd been surprised that he hadn't fallen ill sooner after his life of hedonism. "I had this thought at the back of my mind after I gave up smoking a year ago: 'How can I have got through 50 years of chain-smoking -- and all the rest of my bad habits -- without something going on in there?'" the guitarist said. Wood also told the mag that he's kicked cigarettes by using the "heavy duty" nicotine inhibitor Champix and he's fine now, and will be going for regular check-ups. Meanwhile, the Stones will kick off their upcoming 13-date No Filter Tour of Europe on Sept. 9 in Hamburg, Germany, wrapping on Oct. 22 in Paris. - New Musical Express, 8/7/17.
Wednesday, August 9, 2017
Beloved American singer Glen Campbell, whose perfect blend of country and pop on such hits as "Gentle on My Mind," "Rhinestone Cowboy," "Wichita Lineman" and "By the Time I Get to Phoenix" made him one of the most popular musicians of the late '60s and beyond, died on Aug. 8 at a private care facility near Nashville after losing his public battle with Alzheimer's disease for several years. He was 81. Born Glen Travis Campbell on April 22, 1936, in Delight, Ark., to poverty-stricken parents Wesley and Carrie Dell, who picked cotton on a farm, Campbell was the seventh son, one of 12 siblings.
He moved to Los Angeles in the late 1950s, where he began to write songs and record demos, and he became a sought-after session guitarist, playing for Elvis Presley, Merle Haggard, The Beach Boys (he played guitar on the Pet Sounds album and toured with the band for several months following the breakdown of Brian Wilson), Nat King Cole, Frank Sinatra and The Monkees, to name a few. He became part of Phil Spector's The Wrecking Crew, the famed session band that played on many of the world's biggest hits at L.A.'s Gold Star Studios, creating the producer's legendary "Wall of Sound." In 1962, Campbell was signed to Capitol Records after releasing the single "Turn Around, Look at Me" on Crest Records a year earlier. His career had only minor success until he partnered with producer Al De Lory and songwriters Jimmy Webb and John Hartford. Campbell's distinctive fingerpicking style and indelible guitar riffs were the perfect foundation that allowed his warm, personable vocals to shine, and the title track to his Burning Bridges album became a No. 18 hit on the Country chart. His cover of Hartford's "Gentle on My Mind" became a top 40 hit on both the Country and Pop charts that year. His biggest accomplishments came when he partnered with Jimmy Webb in the late 60s -- interpreting and singing his songs with a striking intimacy that made them his own. On certain songs, the magic is undeniable: "'Wichita Lineman' and 'By the Time I Get to Phoenix'... it's almost as though the song was waiting for the singer and the singer was waiting for the song," Webb once said. On The Glen Campbell Goodtime Hour -- which began as a summer replacement for The Smothers Brothers Show -- the clean-cut Campbell engaged in comedy skits when he wasn't performing and featured many of his friends as musical guests, including Johnny Cash, Merle Haggard, Neil Diamond, Willie Nelson, Waylon Jennings and Linda Ronstadt.

Campbell hosted his Goodtime Hour from 1969-1972, and in 1969 he starred as young Texas Ranger La Boeuf in True Grit after being handpicked by John Wayne to star opposite him in his lone Oscar-winning role. He also sang the Oscar-nominated title track. A year later, he starred as the title character in the film comedy Norwood, playing opposite NFL quarterback Joe Namath as Vietnam veterans returning home to Texas. Campbell played himself in Clint Eastwood's 1980 romp Any Which Way You Can, and also did guest stints on such TV series as The F.B.I. and, three decades later, Players -- which also was about FBI agents and was his last acting credit. In 1975, Campbell's rendition of Larry Weiss' "Rhinestone Cowboy" made it to No. 1 on the Billboard Hot 100 pop chart, as did his cover of Allen Toussant's "Southern Nights," two years later. Campbell released more than 60 studio albums -- selling 45 million and accumulating 12 gold, four platinum and one double-platinum album -- during his half-century in show business. He collected six Grammy Awards and 20 Grammy nominations, including Album of the Year in 1968 for By the Time I Get to Phoenix, and was the recipient of the organization's Lifetime Achievement honor in 2012. Campbell saw something of a career resurgence in 2008 with the release of Meet Glen Campbell, a cheekily titled covers album -- a la Johnny Cash's American Recordings discs -- featuring songs by the likes of U2, the Velvet Underground, Tom Petty and Green Day. He did a brief club tour to promote it that included a well-received stop at the Troubadour in West Hollywood. Campbell also played host to the Los Angeles Open, the PGA Tours stop at Riviera Country Club, from 1971-83, and in 1994 he opened the 2,200-seat Glen Campbell Goodtime Theatre in Branson, Missouri. Campbell was married four times, the last to Kim Woollen, a Radio City Rockette whom he wed in 1982 when he was 46 and she was 24. She survives him. His earlier marriages included one to singer Mac Davis' second wife, Sarah Barg. He also dated fellow country star Tanya Tucker before meeting Kim, which became tabloid fodder as the two feuded and Campbell battled alcohol and drug addiction, which he later overcame. Campbell had five sons and three daughters.
His youngest children Cal, Shannon and Ashley joined him as his backup band on his last series of concerts, dubbed The Goodbye Tour, which launched in Los Angeles in late 2011. Earlier that same year, Campbell announced he was struggling with Alzheimer's disease and was moved to a private care facility for Alzheimers and dementia patients near Nashville in April 2014, where he passed away with his family at his side. His personal struggle with the disease was chronicled in the documentary I'll Be Me, directed by his friend James Keach, which premiered at the 2014 Nashville Film Festival and followed the singer on his farewell tour in the U.S., Australia and Europe as he dealt with his illness. Campbell released the "farewell" albums Ghost on the Canvas in 2012 and See You There in 2013, the latter featuring stripped-down versions of such hits as "Rhinestone Cowboy." Earlier in 2017, he released his final album, Adiós, which was recorded in 2012. "It is with the heaviest of hearts that we announce the passing of our beloved husband, father, grandfather, and legendary singer and guitarist, Glen Travis Campbell, at the age of 81, following his long and courageous battle with Alzheimer's disease," the family said in a statement, adding "In lieu of flowers, donations can be made to the Glen Campbell Memorial Fund at Bright Focus Foundation through the CareLiving.org donation page. A personal statement from Kim Campbell will follow. The family appreciates your prayers and respect for their privacy at this time." - Billboard/Deadline.com, 8/9/17.
Saturday, August 5, 2017
Brad Serling, the curator of Bruce Springsteen's official live archive, has announced the archive will soon add 25 new recordings for fans to download, beginning with a composite from two shows on his little-heard 1977 tour. On Aug. 4, the archive released the 1977 recordings, which were made by Springsteen's mid-'70s sound engineer Chas Gerber from shows in Rochester and Albany, N.Y. The recordings are in mono, and comprise about two hours and 45 minutes of music all together. According to the Springsteen fansite Backstreets.com, they are the first '77 Springsteen recordings made directly from the soundboard that have ever been made available to fans, either as a bootleg or an official release. The remaining 24 recordings will be released to the archive on the first Friday of each upcoming month. - Spin.com, 8/4/17......

On one drug-fueled night in August 1976, Neil Young recorded a solo acoustic album called Hitchhiker in a single session at Malibu's Indigo Ranch Studios. Although Hitchhiker's title track appeared in a drastically different form on Young's 2010 album Le Noise and most of the other 10 tracks eventually saw the light of day in some form, the original Hitchhiker album was never released because Young was unsatisfied with his performances -- until now. Reprise Records announced on Aug. 4 that Hitchhiker will be released on Sept. 8, and released Hitchhiker's original title track the same day. Along with Homegrown and Chrome Dreams, Hitchhiker is one of Young's so-called "lost albums" he made during an ultra-productive period in the '70s and decided against releasing. In his 2014 memoir Special Deluxe, Young recalled the night when he recorded Hitchhiker with his producer David Briggs and his friend, actor Dean Stockwell also present: "Dean Stockwell, my friend and a great actor who I later worked on Human Highway as a co-director, was with us that night, sitting in the room with me as I laid down all the songs in a row, pausing only for weed, beer, or coke. Briggs was in the control room, mixing live on his favorite console." The album includes familiar gems from albums like "Rust Never Sleeps" and "American Stars 'n Bars" as well as two songs that were never released in any form, "Hawaii," and "Give Me Strength." - Spin.com, 8/4/17...... Gene Simmons of Kiss has weighed in on the decision by Justin Bieber to cancel his World Purpose Tour with 14 dates to go because he has "rededicated his life to Christ." Although Bieber posted a lengthy statement on Instagram explaining the move and telling fans he had done it in order to stay "sustainable," Simmons says he isn't convinced by the explanation. Asked by TMZ.com what he thought about the tour cancellation, Simmons said Bieber needs to "get a life." "You don't have to worry about anything," Simmons said. "You're rich. In case you didn't notice, you're white. You've got white privilege b----... You have nothing to complain about." - WENN.com, 8/4/17...... In an interview with CNN on Aug. 3, Roger Waters addressed the negative reaction to his current Us + Them Tour, which exhibits an overt anti-Pres. Donald Trump sentiment that has caused several people to walk out of the show, especially in largely conservative "red" states. "I find it slightly surprising that anybody could have been listening to my songs for 50 years without understanding," Waters said. When asked what he'd say to fans who wanted escapism and not politics from their concerts, he replied, "Go see Katy Perry or watch the Kardashians. I don't care." - Stereogum.com, 8/3/17......
Sony Pictures and other principals behind the current critical and commercial hit movie Baby Driver are being sued by Roland Feld, the son of late T. Rex frontman Marc Bolan, for failing to clear the use of the T. Rex song "Debora" in the movie. In Feld's complaint, he charges that Sony, along with Media Rights Capital, Bambino Films, and others, "failed to obtain -- or even seek -- the permission of the composition's U.S. copyright holder Rolan Feld," and that in the six weeks since Feld brought the infringement to Sony's attention, "Defendants have done little more than point fingers at one another -- and they have neither apologized nor offered to pay Feld a reasonable license fee." Feld is seeking "disgorgement of profits and punitive damages," and demanding" an order that Sony be permanently enjoined from engaging in improper exploitation." In 2014, Feld brought another lawsuit to reclaim the song rights of his father, who died in a 1977 car accident when Feld was still an infant. Feld won that lawsuit, which gave him the rights to 144 works by Marc Bolan. - The Hollywood Reporter, 8/3/17...... In July, Dave Grohl of Foo Fighters revealed to BBC Radio 1 that the new Foo Fighters album which is due in September will feature "the biggest pop star in the world," and after later carifying to Rolling Stone magazine that it "isn't Adele or Taylor Swift, Grohl told ET Canada on Aug. 2 that the star is indeed his old pal -- Paul McCartney. "[Paul] hadn't even heard of the song," Foo Fighters drummer Taylor Hawkins added. "He comes in and Dave picked up an acoustic and showed him real quick. He sat on his special drum set that his tech set up for him. I sat there with a drumstick conducting. He did two takes." The new Foo Fighters album, Concrete and Gold, drops Sept. 15. - Spin.com, 8/2/17...... After performing in Fleetwood Mac proper in recent weeks at the Classic West and Classic East festivals, band members Lindsey Buckingham and Christine McVie brought their summer tour behind their new self-titled joint album to The Greek Theatre in Los Angeles on Aug. 2. Buckingham and McVie's 19-song show features 8 songs from their new LP, including "Too Far Gone," "Lay Down for Free," "Sleeping Around the Corner" and the sparkling "Love Is Here to Stay," which hold their own against the formidable Fleetwood Mac material. The pair also treated fans to a shimmering version of the Mac's "Hold Me," which the band has not played in concert since its Mirage tour 35 years ago. - Billboard, 8/3/17......
Donald Fagen of Steely Dan says that his longtime music partner Walter Becker is "recovering from a procedure and hopefully he'll be fine very soon," but did not elaborate on Becker's surgery or prognosis. Becker missed both of Steely Dan's performances during the recent Classic West and Classic East concerts in Los Angeles and New York, and Fagen admitted the shows, which also featured such classic rock acts as the Eagles and the Doobie Brothers, were a bit odd, and not only because of the absence of his musical partner. "They were fun," Fagen says. "I think it's been a long time since we opened for another band, and that was stranger than I thought it would be because I realized that a lot of the audience, probably a majority fo the audience, was there to see the Eagles, and although we have certain things in common I don't think it's a perfect fit. I'm used to the audience being mainly interested in Steely Dan, so that was a little different. But they were good." Fagen and his new band the Nightflyers -- named after his 1982 solo album The Nightfly -- will kicked off a summer tour with two nights on Aug. 3 and 4 in Port Chester, N.Y., wrapping up the 26-date run Sept. 23-24 at the Yokohama Blue Note Jazz Fest in Japan. Fagen says he's particularly looking forward to giving an airing to songs from his four solo albums, which have taken a back seat since Steely Dan reactivated and began touring extensively in 1993. Fagen added he's also begun writing material with his Nightflyers guitarist Connor Kennedy, which may surface as part of his fifth solo album. "I'd love to go into the studio with these guys," he said. "I've got some new material. We haven't had a chance to work up too many things but on the road I'm hoping to show the guys some of the new stuff I've been writing, and it'll be fun developing that with a band 'cause generally speaking in recent years the way I work is usually alone and doing arrangements by myself, or with Walter. It'll be fun actually having a band to try this stuff out on. I don't think I've done that since the early '70s, probably." - Billboard, 8/2/17...... Founding Queen member Freddie Mercury is among the 100,000 AIDS victims who are memorialized in a 54-ton AIDS memorial quilt, an enormous community art project launched in 1987 to stitch together the story of people who have died from AIDS, to educate the public about the epidemic and to raise funds for prevention, and research efforts to find a cure. The quilt spans more than 30 football fields, making it impossible to move as one unit, so The NAMES AIDS Project unstitches individual sections in order to put parts of the quilt on display at museums, government buildings, churches and schools across the United States. The quilt features other singers and musicians aside from Mercury, who notably has 29 fan-submitted panels dedicated to him. Disco legend Sylvester, rapper Eazy-E from N.W.A., and guitarist Ricky Wilson from the B-52's are also represented on the quilt. Because of the NAMES organization's efforts, the quilt has been nominated for Nobel Peace Prize in 1989, declared an American Treasure by Congress in 2005 and inspired books, songs and even a musical called "Quilt, A Musical Celebration." - Billboard, 8/2/17......
Actor Tom Wopat, best known as portraying Luke Duke on the 1979-1985 CBS show The Dukes of Hazzard, pleaded not guilty on Aug. 3 to groping a female member of the cast of a musical he was supposed to appear in. Wopat, 65, was released on $1,000 bail and was told to stay away from the woman after pleading not guilty to indecent assault and battery and possession of cocaine charges. He refused to comment outside court before driving away from the courthouse. He was arrested by Waltham police on the evening of Aug. 2 on a warrant on the indecent assault charge. Police said that during a search of Wopat and his vehicle they found "two bags of white powder believed to be cocaine." Wopat denied touching anyone inappropriately, according to court documents, and said he flirts but did "nothing that could be considered inappropriate." The Reagle Music Theatre of Greater Boston, where a presentation of "42nd Street" is being staged, issued a statement saying a different actor would play the role of Julian Marsh. Wopat, who is also a Tony Award-nominated stage actor and is a recording artist, said he had played the role of Marsh about 500 times. - AP, 8/4/17...... Keyboardist Goldy McJohn, whose roaring organ solos and big hair helped Steppenwolf become a classic rock staple in the late '60s and early '70s, died on Aug. 1 of a heart attack, according to a post on his official Facebook page. He was 72. McJohn's given name was John Goadsby, but he picked up the nickname "Goldy" in the late 60s and decided to stick with it. He added Mc to his surname to honor his late mother (whose maiden name was McIntyre). McJohn and Toronto-raised lead singer John Kay were among the founding members of Steppenwolf. Steppenwolf had been considered for induction to the Rock and Roll Hall of Fame earlier in 2017, but was ultimately not selected. The band continues to tour -- now under the name John Kay & Steppenwolf -- with a mix of original and new members. McJohn's wife Sonja said her husband "died at home, that's all I can say," adding they had been together for 30 years. A funeral service has been scheduled for Aug. 11 in Seattle. - 8/5/17...... Australian songwriter Geoff Mack, best known for writing "I've Been Everywhere," died July 21 in Australia at age 94. Mr. Mack wrote "I've Been Everywhere" in 1959. With the Australian town names replaced by American ones, Country star Hank Snow brought the song to No. 1 on the Country charts in 1962. According to Taste of Country, the song has been recorded more than 130 times since then, most famously by Johnny Cash and Lynn Anderson. Mr. Mack was inducted into the International Songwriters Hall of Fame in Nashville in 1963. - 8/4/17...... Actor Ty Hardin, who appeared in the TV western Bronco, has died at the age of 87. Bronco was one of four successful TV westerns produced by Warner Bros., which also included Cheyenne and Maverick, with the stars of each crossing over occasionally to each other's shows. Mr. Hardin also starred in the 1969 series Riptide, a one-seasoner about a guy who operated a charter boat and solved mysteries on the side. - 8/4/17.
Tuesday, August 1, 2017
After picture of a calf born on July 28 in Texas that has a striking resemblance to the black-and-white face markings of Gene Simmons was posted on Twitter, the Kiss frontman tweeted back his admiration. Heather Taccetta, who lives at a ranch in Kerrville, Tex., near San Antonio with her family, said the calf belongs to her grandmother, and she decided to name it Genie, in honor of Simmons. Taccetta says the calf and its mother are doing fine and that Genie is a family favorite and won't be sold for slaughter. After seeing the pic of the calf, Simmons tweeted back on July 31, saying, "This is real, folks! Calf called Genie is born on Texas ranch and looks EXACTLY like Kiss rocker Gene Simmons." - AP, 8/1/17...... David Crosby has shared a new song called "Sell Me a Diamond" from his upcoming album Sky Trails. In a throatier, conversational cadence reminiscent of Steely Dan's Donald Fagen instead of his normal CSN tenor, Crosby sings about trying to negotiate the perfect, "conflict-free" diamond sale, and then gifting it to worthy, pure "souls." Sky Trails is out Sept. 29 via BMG. - Spin.com, 8/1/17......

Prog-rock legends Yes will kick off its Yestival tour during the first week of August with openers Todd Rundgren and Carl Palmer's ELP Legacy. After doing a few years of full-album shows, Yes guitarist Steve Howe says this time out Yes will be mining the group's first nine albums -- 1969's Yes through 1978's Tormato, with at least one song from each. "We're stopping on the first album, but also we're doing two songs from one of the albums, and one of them's going to be a surprise sort of acoustic song that just Jon [Anderson] and I will perform," Howe says. "We're bringing the focus to the songs rather than the albums, and I think we've got a good balance here with things that we're bringing forth that have never been played," he added. Howe says he's also excited about having his son, Dylan -- who's worked with him on many of his solo albums -- be part of Yes this summer. "Part of his education over the last 10 years has been to learn every Yes piece, and he knows virtually every one... because to him it was as good as learning Count Basie or Art Blakey -- partly because he's grown up with it, it's in his blood," Howe says. Howe added that Yes is starting to consider making some new music, which would be the followup to its last LP, 2014's Heaven & Earth. Before then, he will release Anthology 2: Groups and Collaborations on Aug. 11, focusing on his work in bands such as Yes and Asia and with other musicians. He's also started work on a two-part memoir, which he hopes will be published in 2018. - Billboard, 7/31/17...... Lionel Richie performed at the Hollywood Bowl on July 31 as his 22-date co-headlining tour with Mariah Carey hit Los Angeles. Celebrating the 40th anniverasary of the Commodores staple "Easy," Richie kicked off his set at the piano singing the song. The two-hour set, which also featured such solo hits as "You Are," "My Love," "Dancing On The Ceiling" and "Stuck on You" as well as Commodores catalog smashes "Three Times A Lady" and "Brick House," was closed with the night's most anticipated classic, "All Night Long (All Night)." - Billboard, 8/1/17...... AC/DC singer Brian Johnson was involved in a car crash on July 29 in a qualifying heat for the UK's Silverstone Classic celebrity car race. Johnson walked away from the crash unscathed after his vintage Austin A35 flipped over on the track. Johnson, a renowned car buff, was reportedly attended to by medical personnel at the scene, and was taken out of the running for the Celebrity Challenge Trophy, whose prize benefits the Prostate Cancer UK chairty. - Billboard, 8/1/17...... Stevie Wonder will be the headliner at the upcoming Global Citizen Festival 2017 set for the Great Lawn in New York's Central Park on Sept. 23. The annual charity concert will also include performances by Green Day, The Killers, The Lumineers, The Chainsmokers, Pharrell Williams and Big Sean, among others. Global Citizen is a social action platform dedicated to ending extreme poverty and other world issues. Fans can earn tickets to the event by taking part in the Global Citizen movement and completing advocacy tasks at GlobalCitizenFestival.com. Ticket draws will occur throughout the summer leading up to the event. - Billboard, 8/1/17......
Bruce Springsteen has signed a worldwide administration deal with Universal Music Publishing Group, bringing his catalog under a single global roof for the first time in his career. Previously, Springsteen's catalog was split between Downtown Music Publishing in the United States and Sony/ATV in the United Kingdom, among others. The new deal covers all of the Boss' future work as well as his back catalog, including albums like Born To Run, Born In the U.S.A. and The River, as well as the songs he's written that were famously covered by others such as Rage Against the Machine ("The Ghost of Tom Joad"), Mary J. Blige ("American Skin (41 Shots)") and David Bowie ("It's Hard To Be a Saint In the City"), among others. "During a career spanning more than 40 years, Bruce Springsteen has amassed one of the most iconic catalogs of songs in the history of music," said UMPG chairman/CEO Jody Gerson in a statement announcing the news. "We are thrilled to put the entire global resources of our company into expanding the popularity of his music and creating exciting new fan experiences," he added. Springsteen's catalog, recorded over a 40-plus-year period for Columbia Records beginning with his 1973 debut Greetings from Asbury Park, N.J., still sells well, and it helped land the rock icon at No. 3 on Billboard's annual Money Makers list for 2017. - Billboard, 7/31/17...... In other Springsteen-related news, the New Jersey-based minor league baseball team Lakewood BlueClaws paid homage to the rocker who grew up in Freehold, about 30 minutes from their stadium, on July 29 with "Bruce Springsteen Appreciation Night." Festivities included a pre-game concert by the E-Street Shuffle, a Springsteen tribute band, and the first "Born to Run Beer Mile" race, in which participating fans got a beer for each lap they completed around the field's warning track. The first runner to finish three laps and three beers was declared the winner. The BlueClaws played the game in jerseys bearing the "BruceClaws" name and planned to auction off the game-worn shirts after the game, with all the money raised going to its charities fund. "I've only met a handful of people who don't like him, and that's usually because they don't like his strong political views," said one attendee. "But I always tell them you can appreciate his musical talent without agreeing with his opinions." - AP, 7/30/17...... The Liverpool Echo newspaper is reporting that during a visit to to students at the Liverpool Institute of Performing Arts in late July, Paul McCartney told the students, "Sometimes the situation in the world is so crazy, that you've got to address it," and that the former Beatle has written a song pertaining to US Pres. Donald Trump. A rep for McCartney had no comment. Sir Paul is also a co-founder of the institute, also called LIPA, and was a student there when it was known as Liverpool Institute High School For Boys. The high school closed in 1985 and reopened as LIPA after an extensive renovation. McCartney is the school's Lead Patron. Earlier in July, McCartney told Australian newspaper reporter Cameron Adams that he's "not a fan at all" of the current American president. "He's unleashed a kind of violent prejudice that is sometimes latent among people," Macca said. "He's unleashed the ugly side of America. People feel like they have got a free pass to be, if not violent, at least antagonistic towards people of a different color or a different race. I think we all thought we'd got past that a long time ago." During the 2016 campaign, McCartney openly expressed his support for Democratic contender Hillary Clinton and the two posed for a picture together before a Paul concert in Cleveland. - Billboard, 7/30/17......
The Eagles headlined Day 1 of the The Classic East Festival on July 29 in New York City, after appearing at the concert's West Coast incarnation two week earlier. The concert kicked off with the Doobie Brothers, Steely Dan and then the Eagles -- the latter making their second appearance with Deacon Frey, who replaced his father, late Eagles co-founder Glenn Frey. The Eagles provided a couple of well-selected deep cuts -- the sweeping Hotel California closer "The Last Resort" and funky The Long Run talkbox exercise "Those Shoes" -- but their set mainly consisted of some of their biggest hits, including "Take It Easy" to "One of These Nights." Unlike at Classic West, when Don Henley & Co. seemed to hint that the two Classic concerts could represent the Eagles' last flight, there were fewer moments of finality at Classic East -- mostly just gratitude to the fans. On Day 2 of the Classic East Festival on July 30, Fleetwood Mac climaxed the event by playing 8 of the 11 songs off their classic 1977 album Rumours that came to define their strengths as a band (and their personal weaknesses as bandmates). Guitarist Lindsey Buckingham also played a solo version of his 1987 top 5 hit "Big Love," that included his own lightning-speed acoustic finger-picking. Also performing that night were Earth, Wind & Fire and Journey. - Billboard, 7/31/17...... Sam Shepard, the Pulitzer Prize-winning playwright, Oscar-nominated actor and celebrated author whose plays chronicled the explosive fault lines of family and masculinity in the American West, died on July 27 at his home in Kentucky from complications related to Lou Gehrig's disease, or amyotrophic lateral sclerosis. He was 73. The taciturn Shepard, who grew up on a California ranch, was a man of few words who nevertheless produced 44 plays and numerous books, memoirs and short stories. He was one of the most influential playwrights of his generation: a plain-spoken poet of the modern frontier, both lyrical and rugged.S hepard's movie career began in the late '70s. While making the 1982 Frances Farmer biopic Frances, he met Jessica Lange and the two remained together for nearly 30 years. They had two children, Hannah Jane and Samuel Walker. They separated in 2009. Lange once said of Shepard: "No man I've ever met compares to Sam in terms of maleness." Shepard worked occasionally in movies, but took acting gigs more frequently as he grew older. Besides his plays, Shepard wrote short stories and a full-length work of fiction, The One Inside, which came out earlier in 2017. Shepard also joined Bob Dylan on the 1975 Rolling Thunder Revue tour of 1975, and co-wrote the song "Brownsville Girl" with him. Shepard and Patti Smith were one-time lovers but lifetime friends. "We're just the same," Smith once said. "When Sam and I are together, it's like no particular time." Smith published a beautifully poetic remembrance of her late friend titled "My Buddy" in The New Yorker on Aug. 1. - AP, 8/1/17...... Nasally comedienne Patti Deutsch, known for her appearances on Rowan & Martin's Laugh-In and game shows like Match Game and Tattletales, died on July 26 after a long battle with cancer. She was 73. Deutsch came to fame as a member of the 1960s-'70s improvisational comedy group Ace Trucking Company, which also featured Fred Willard, Bill "You Can Call Me Ray" Saluga, Michael Mislove and George Memmoli. She and the troupe appeared dozens of times on The Tonight Show With Johnny Carson, on other talk shows, and on ABC's This Is Tom Jones, and they recorded an album of improvised sketches for RCA. The Pittsburgh-born Deutsch joined NBC's Laugh-In for its sixth and final season (1972-73) and had a regular role on the short-lived NBC comedy Grandpa Goes to Washington, starring Jack Albertson. Her other credits include Mr. Mom (1983) and the TV shows She's the Sheriff and Don't Trust the B-- in Apartment 23, and she was also a prolific voiceover artist and appeared in dozens of TV commercials, including Charmin and Folgers. - The Hollywood Reporter, 7/28/17...... Famed French actress Jeanne Moreau reportedly died in her home on July 31 at the age of 89. Moreau was considered one of the greatest actresses of her time, and is perhaps best known for her role in Francois Truffaut's new wave film Jules et Jim. Ms. Moreau's personal life included a brief marriage to The Exorcist director William Friedkin, and a relationship with designer Pierre Cardin, who she called her "true love." Ms. Moreau eventually starred in over 100 films, and also recorded albums, as she had a beautiful singing voice. - Jezebel.com, 7/31/17...... Martin "Marty" Sklar, a pioneering Walt Disney Co. imagineer who played an instrumental role in the design of Disney theme parks, died on July 27 at the age of 83. During his 54 years at Disney, Mr. Sklar led the creative development of the Burbank company's parks, attractions and resorts around the world, including its ventures in TV, the cruise business, housing development and the redesign of Times Square in New York. - The Los Angeles Times, 7/28/17.
Thursday, July 27, 2017
Veteran music producer/mogul Quincy Jones was awarded $9.4 million in his royalty trial against the estate of Michael Jackson by a Los Angeles jury on July 26. Jones, dressed in a gray suit and wearing a lavender dress shirt, looked at a verdict form and paid close attention during the verdict reading, said later in a statement that "this lawsuit was never about Michael, it was about protecting the integrity of the work we all did in the recording studio and the legacy of what we created... Although this judgement is not the full amount that I was seeking, I am very grateful that the jury decided in our favor in this matter. I view it not only as a victory for myself personally, but for artists' rights overall." Jones had claimed he was cheated out of royalties after the King of Pop died in 2009, and had originally asked for $30 million in damages. Prior to the verdict, the Jackson estate had already conceded Jones was owed royalties of less than $400,000 due to accounting errors, but argued that the producer was not entitled to $30 million. Since Jackson's death, Jones has received about $18 million in royalties, according to court testimony given during the trial. - The Hollywood Reporter, 7/26/17......

An original Andy Warhol artwork owned by Alice Cooper has been rediscovered after it was rolled up in a tube and placed in a storage locker for over 40 years. The piece is a red silkscreen from Warhol's "Little Electric Chair" series, and it was rediscovered after being placed into storage alongside artefacts from Cooper's 1970 stage show -- including a mock electric chair. Cooper's former girlfriend, Cindy Lang, orginally purchased the artwork for Cooper as a gift, but it soon entered the singer's touring collection and he, by his own admission, forgot about it in a "swirl of drugs and drinking." But it was Cooper's manager, Shep Gordon, who eventually rediscovered the painting after he had dinner with an art dealer who told him of the huge sums that Warhol works regularly attract at auction. "Alice's mother remembered it going into storage. So we went and found it rolled up in a tube," said Gordon, who took the painting to Richard Polsky, a Warhol expert who is assured of its authenticity and dated the artwork back to 1964 or 1965. Cooper says he is planning to hang the painting in his home when he finishes touring at the end of the year. "You should have seen Alice's face when Richard Polsky's estimate came in. His jaw dropped and he looked at me", Gordon added. "'Are you serious? I own that!'" Although another Little Electric Chair work by the artist sold in 2015 for $11.6 million, Alice's is unlikely to sell for that sum because it is unsigned and experts at the Andy Warhol Foundation for the Visual Arts stopped authenticating works in 2011. Cooper says he has not decided whether he plans to eventually sell the painting. - New Musical Express, 7/25/17...... On July 26 a New York federal judge ruled that the Beatles are the legitimate owners of footage of their famous August 1965 concert at New York's Shea Stadium, rejecting the contention that the company of the late promoter of the concert, Sid Bernstein, was the owner. A movie of the Aug. 15, 1965 concert was broadcast on ABC in 1967, then footage from the concert was used in the mid-1990s documentary series called The Beatles Anthology. Most recently, Ron Howard used footage for his own film, Eight Days a Week -- The Touring Years. Around the time that Apple Corps -- the company established by Paul McCartney, John Lennon, George Harrison and Ringo Starr -- announced the release of Howard's film, those controlling Bernstein's company after the promoter's death in 2013 submitted an application to register ownership of the copyrights in the "master tapes" of the 1965 concert. However, the registration conflicted with a 1988 one from Subafilms, an entity associated with Brian Epstein and the Beatles. Rejection by the U.S. Copyright Office didn't stop the Sid Bernstein company from then suing Apple Corps and Subafilms in 2016 upon the theatrical debut of Eight Days a Week. The plaintiff asserted ownership and claimed that the ABC movie, The Beatles Anthology, and Howard's film were infringing derivative works. On the motion to dismiss, the defendants pointed to the acknowledgment that once the concert began, Bernstein just "observed" and had no control or input into the filming of the concert. "By zeroing in on Bernstein's contributions to the filming of the concert rather than his efforts as a producer and promoter of the event, it is obvious that he is not an 'author' of any fixed works," the judge ruled. Sid Bernstein died in 2013 at the age of 95. - The Hollywood Reporter, 7/27/17...... In other Beatles-related news, Ringo Starr has teamed with Paul McCartney and members of the Eagles and Toto for a track on his upcoming album, Give Me Love, that drops on Sept. 15. "We're on the Road Again," which features bass guitar and backing vocals from McCartney, also features keyboardist Edgar Winter, Toto guitarist Steve Lukather, and Eagles vocalist-guitarist Joe Walsh. - Billboard, 7/27/17......

A hologram image of legendary heavy metal vocalist Ronnie James Dio will be going on a world tour with live musicians from the Dio tribute band Dio Disciples. The European leg of the Dio Returns Tour is set to kick off in Helsinki on Nov. 30, and it'll arrive in the U.S. by the spring of 2018. The tour is also expected to make an appearance at select festivals in 2018. Dio's widow, Wendy Dio, and his estate worked on the project with the hologram company Eyellusion. The tour will use audio from some of Dio's live performances, and the hologram will supposedly take you back to the singer's Sacred Heart and Dream Evil tours. "In 1986, for the Sacred Heart Tour, Ronnie and I created the Crystal Ball with Ronnie filmed and speaking in a suspended crystal ball effect, done with back projection, which was the closest we could get to a hologram," Wendy told Rolling Stone magazine. "[The tour] gives the fans that saw Ronnie perform an opportunity to see him again and new fans that never got to see him a chance to see him for the first time. We hope everyone will enjoy the show that we have all worked so hard to put together," she added. - Stereogum.com, 7/26/17...... Rock poetess Patti Smith joined U2 as the Irish rockers stopped in Paris on their Joshua Tree Tour for an motional performance of the album's closing track, "Mothers of the Disappeared." U2's Joshua Tree Tour will return to North America in September. - Billboard, 7/26/17...... Rounder Records announced on July 26 that Gregg Allman's final studio album, Southern Blood, will be released on Sept. 8. The posthumous LP will be the first new recording from Allman, who died on May 27 of complications from liver cancer at age 69, since 2011's Low Country Blues, and feature songs composed by the likes of Bob Dylan, Jackson Browne, Jerry Garcia and Willie Dixon, among others. Before his death, Allman spent his last years working on the project, collaborating on it with his friend and manager Michael Lehman, and producer Don Was. In making the announcement, Rounder Records shared a new track composed by Allman, "My Only True Friend," which Was says was "Gregg's attempt to contextualize the course of his life." "He's addressing a woman and explaining that, although he loves her and doesn't want to face living his life alone, being away on the road and performing every night is his lifeblood. If you understand this about Gregg Allman, every other aspect of his life makes complete sense," Was added. - Billboard, 7/26/17...... A new music video for the title track of Adiós Glen Campbell's final album, has been released and features the country/pop crossover star's guitar traveling across the US in the hands of loved ones and fans. His daughter Ashley is the first one to see it off, and his grandson Jeremy is the last one to hold it before a Viking funeral for the instrument in California. Adiós was recorded in 2012, a year after it was announced the ailing star had Alzheimer's disease, and debuted in the top 40 of the Billboard Hot 200 LP chart earlier in 2017. - Billboard, 7/25/17......
The classic lineup of the '70s pop/rock band The Flamin' Groovies has reunited for a new album called Fantastic Planet. The album is the first album with the two founding members of the band, Cyril Jordan and Chris Wilson in 38 years. It comes after Wilson made a guest appearance with the group during 2013 in London, which led to him rejoining the band shortly thereafter. "We showed up at the gig and came in backstage and there was Chris; As soon as we saw each other it was hugs and kisses and we were back together," Jordan told Billboard. "We hadn't decided to put the band back together, but the word got out that we were friends again and all of a sudden the offers started coming in. It was a nice kick start, and we've been going ever since." Fantastic Plastic comes out Sept. 22, and Jordan considers the first single, "What The Hell's Going On," to be a slice of what most would consider classic Groovies sound. Jordan added that he painted the cover illustration for Fantastic Plastic as a homage to late Mad magazine artist Jack Davis. The Flamin' Groovies will kick off a tour behind the new album on Aug. 22 in Worcester, Mass., with two U.S. legs and a European tour. - Billboard, 7/25/17...... Rolling Stones guitarist has posted on his YouTube channel "Ask Keith Richards" that the band will be heading into the studio "very shortly" to record their first album of original material in 12 years. When asked, "Are you inspired to get back in the studio with the Stones and do some more recording?," Richards replied, "Yes, yes, we are -- very, very shortly." The Stones' last studio effort, A Bigger Bang, came out in 2005, then in 2016 they released a blues covers album, Blue & Lonesome. Meanwhile, frontman Mick Jagger has released two new surprise tracks he says are inspired by the current "changing political situation" in the UK. Jagger says he wrote "Gotta Get a Grip" and "England Lost" in April, and he wanted to record and releae them right away. Jagger says the two tracks were the result of "anxiety, unknowability of the changing political situation" in his native England. He said "England Lost," which features Skepta in an accompanying remix, is "ostensibly" about seeing England lose in the football, but the title gave it a wider importance. "It's about a feeling that we are in a difficult moment in our history," he explained. "Gotta Get A Grip" has, according to Jagger, the message of "despite all those things that are happening, you gotta get on with your own life, be yourself and attempt to create your own destiny." - New Musical Express, 7/27/17...... Legendary composer and conductor Lalo Schifrin, best known for writing the Mission: Impossible theme, will be honored on his 85th birthday with a concert Oct. 7 at the Alex Theater in Glendale, Calif. In addition to Mission: Impossible, the six-time Academy Award nominee has scored more than 100 films, including Bullitt, Cool Hand Luke, Dirty Harry, The Cincinnati Kid and The Competition. The five-time Grammy winner is expected to attend the tribute concert, which will feature conductor Chris Walden leading an all-star big band through Schifrin's best-known works. - Billboard, 7/27/17...... Kenny Shields, the lead singer of legendary Canadian rockers Streetheart, died on July 21 of heart failure in Winnipeg. He was 69. In Canada, Streetheart's hits included "Action," "Hollywood," "Draggin' You Down," "What Kind of Love is This," "One More Time," and covers of the Bert Berns-penned "Here Comes The Night," Small Faces' "Tin Soldier," and perhaps the best-ever cover of "Under My Thumb." Streetheart formed in Winnipeg in 1977 and originally included Paul Dean and Matt Frenette, who left to form Loverboy. Streetheart called it quits in 1983 after releasing six studio albums, plus a "best of, and a double live album. They reformed in 1999 and have been active ever since. A tribute to Shields at Winnipeg Classic RockFest is planned for Aug. 29 at Shaw Park. - Billboard, 7/22/17......
Singer/songwriter Michael Johnson, best known for the hit "Bluer Than Blue," passed away on July 25 after a long illness, according to his website, MJBlue.com. He was 72 years old. Born on Aug. 8, 1944 in Alamosa, Col., Johnson enjoyed a successful string of pop and country hits in the 1970s and 1980s, with his most notable numbers being "Bluer Than Blue," "Give Me Wings," and "The Moon Is Still Over Her Shoulder." After recording a pair of albums for indie label Sanskrit, Johnson hit the big time in 1978 with the ballad "Bluer Than Blue." The song would peak at No. 12 on the Billboard Hot 100, and top the Adult Contemporary chart. He also hit the Top-40 with the follow-up "Almost Like Being In Love," and 1979's "This Night Won't Last Forever." He recorded five albums for EMI before signing with RCA in Nashville in 1985, giving country music a try. He was an immediate hit in the genre, and his first single was a collaboration with labelmate Sylvia on "I Know You By Heart," which peaked at No. 9 in the winter of 1985-86. He topped the country chart with both "Give Me Wings" and "The Moon Is Still Over Her Shoulder" in 1987, with the latter becoming the first major hit for Hugh Prestwood. He continued to release chart singles for the label through 1989, and his final album was 2012's Moonlit Deja Vu, released on Redhouse Records. - Billboard, 7/27/17...... Bobby Taylor, the veteran singer and producer who brought the Jackson 5 to Motown Records in the late Sixties, died on July 22 at a hospital in Hong Kong, where he'd been living for the last several years. He was 83. Although Motown and the Jacksons gave credit for years to superstar singer Diana Ross for discovering the family band that made "I Want You Back" and "ABC," it was Taylor who spotted them at Chicago's Regal Theatre in 1968. The still-unknown Jackson 5 had been opening for Taylor's Vancouvers. Taylor scored minor hits for Motown such as "I Am Your Man" and "Malinda" before encountering the Jackson 5. After the group moved on from Taylor, he put out "Taylor Made Soul" on Motown in 1969, but it sold little and the company didn't release the follow-up. He overcame throat cancer in the Seventies, then worked with various musicians, including Ian Levine on "Cloudy Day." He moved to Beijing for a job roughly 15 years ago, then relocated to Hong Kong, where he sang at friends' nightclubs. His last known recording was the unreleased "Humanity," a tribute to the late rock guitarist Dick Wagner. - 7/23/17...... Barbara Sinatra, the fourth wife of legendary singer Frank Sinatra and a prominent advocate and philanthropist for abused children, died of natural causes at her Rancho Mirage, Calif., home on July 25. She was 90. A former model and Las Vegas showgirl, Mrs. Sinatra was a prominent Palm Springs socialite in her own right before she married Sinatra in 1976. They remained wed until his death in 1998, and together founded the Barbara Sinatra Children's Center, for which she was the director. The nonprofit has provided therapy to more than 20,000 young victims of physical, sexual and emotional abuse since opening in 1986. Mrs. Sinatra remained active at the center until recently, raising funds and visiting with the children. - Billboard, 7/25/17...... June Foray, the voice behind several classic cartoon characters including Rocky the Flying Squirrel from The Rocky and Bullwinkle Show and How the Grinch Stole Christmas' Cindy Lou Who, died of natural causes on July 27. She was 99. Ms. Foray was also the original voice of the school teacher in Frosty the Snowman, before her voice was mysteriously re-dubbed by another actress. - Philly.com, 7/27/17.
Saturday, July 22, 2017
As Alice Cooper prepares to release his 27th album, Paranormal, on July 28, the rock legend told the UK's New Musical Express that he "hates politics with a passion" and he has no desire to use it for commentary on the current political climate. "I know people incorporate politics into rock n' roll -- and I think that the antithesis of rock n' roll is politics," Cooper said. "That would be like me singing the Dow Jones report. When my parents would talk about politics I'd go into my room and put The Yardbirds on as loud as I could, because I couldn't care less about it. And now politics and rock n' roll are in bed together." He continued: "I don't know if it's fair for a rock star to tell his fans for who he's voting for. I just don't think that's fair, because he's using his popularity. What he's saying is that his audiences are sheep and they don't have a brain of their own, so I refuse to do that. The only thing I got political in was doing 'Elected' and that was a total satire on Alice Cooper running against Richard Nixon.... But who wants that job? It doesn't pay very well and I wouldn't take the pay cut." In June, Cooper announced that he and his original Alice Cooper Band will kick off a tour of Ireland and the UK on Nov. 8 in Dublin. - New Musical Express, 7/21/17......
Speaking of rock and politics, Randy Newman says he wrote a song about Pres. Donald Trump for his upcoming album, Dark Matter, but it was too "vulgar" to include. Newman says that in addition to a hilarious song called "Putin" -- with lyrics about how Russian dictator Vladimir Putin puts his pants on one leg at a time (and can power a nuclear reactor with the left side of his brain) -- the album almost included a track about Trump. "I did write about him. But the language was too vulgar. It felt too easy," he said. "The song was 'My dick's bigger than your dick/ It ain't braggin' if it's tru / My dick's bigger than your dick/ I can prove it too/ There it is! There's my dick/ Isn't that a wonderful sight?/ Run to the village, to town, to the countryside/ Tell the people what you've seen here tonight.'" But Newman said it just didn't seem like the right call. "I just didn't want to add to the problem of how ugly the conversation we're all having is, so I didn't put it out." But the singer/songwriter says he still has faith in people. "I've found that if you sit next to somebody and start talking they'll be pretty good. I've had no reason to feel differently," he said. Newman has just released the second single from Dark Matter, which hits stores on Aug. 4, called "Sonny Boy," a tribute to Chicago Blues great "Sonny Boy" Williamson. Newman tells a true story of Williamson, tracing his ascent in the Chicago music scene to his untimely end at the age of 34, and becomes "the only bluesman in heaven." He has released the song in a lyric video, a format that works when coupled with his clever and verbose style. - Billboard/Spin.com, 7/20/17...... Veteran producer Quincy Jones took the stand in the Michael Jackson royalties trial on July 20 in Los Angeles, peppering his testimony about his producer agreements with Jackson with colorful bits of music history. Jones, 84, said he considered 800 songs for Jackson's masterpiece Thriller album, noting finding songs is a producer's number one job. "A great song can make the worst artist in the world a star," he said, adding that making music requires extreme love, respect and trust. "I've never in my life done a record for money or fame." Jones, who is suing MJJ Productions, a company controlled by Jackson's estate, says he's owed tens of millions, his share of posthumous profits resulting from the exploitation of songs he produced. Jones told the crowded courtroom he met the King of Pop while working on The Wiz, and went on two produce his first three solo albums, Off the Wall, Thriller and Bad. Jones' attorneys argue his written agreements with Jackson clearly state that he's entitled to a share of licensing revenue when the songs he produced are used in films and other projects, while attorneys for MJJ argue the contracts make it clear Jones is only entitled to a share of record sales and anything he was paid beyond that was an act of kindness by Jackson. Jones says that Jackson "absolutely" did right by him creatively, but whether he did financially is open to debate. When asked why he didn't complain about his share of profits while the singer was alive Jones said, "I cared more about him as a human being than about the money." Closing arguments for the trial are expected to begin on July 24. Meanwhile, on July 21 Sony/ATV Music Publishing announced an extension of its worldwide administration pact with Mijac Music, the publishing company that owns all of the songs written by Michael Jackson. Founded by Jackson in 1980, the Mijac catalog also includes iconic songs written by funk icon Sly Stone and legendary soul hitmakers Kenneth Gamble and Leon Huff. Terms of the deal extension were not disclosed. - The Hollywood Reporter/Billboard, 7/21/17......
The Who warmed up for their forthcoming residency in Las Vegas with a pair of performances on NBC's The Tonight Show on July 19. Surviving members Pete Townshend and Roger Daltrey powered through a rendition of their 1967 classic "I Can See For Miles" and their early '80s number "You Better You Bet" as a web exclusive. Townshend even let rip with one of his trademark windmills. The Who's residency at Caesars Palace runs from July 29 to Aug. 11. - Billboard, 7/20/17...... After members of the notorious Westboro Baptist Church staged a protest outside his concert in Wichita, Kan., on July 19, Paul McCartney posted a meme on Twitter mocking the group, who brought with them signs and placards that said things like "MAN'S JOB: OBEY GOD" and "BELIEVE ON THE LORD JESUS." After the show, Macca tweeted a doctored image of some of the protestors, where someone had changed some of their signs to read "We can work it out," "I wanna be your MAN!" and "All you need is LOVE." "Thanks Westboro Baptist Church for the warm welcome!" read the post's caption. - NME, 7/20/17...... In other Beatles-related news, Ringo Starr turned 77 on July 7, and the famous drummer held a press conference at Capitol Records in L.A. where he held his annual celebrity-packed "Peace and Love"-themed birthday bash. Among other things, Ringo talked about how he almost recorded a country album in Nashville in 2016 with former Eurythmics star Dave Stewart. Starr said he and Stewart tried to knock together a few songs before they arrived in Nashville, but he shelved the idea when he had the opportunity to tour last year. One of the songs, "So Wrong for So Long," is featured on his forthcoming album Give More Love, which arrives on Sept. 15 via uME. Ringo also talked about his tweeting habits. "Twitter, that's the one I do myself," he said. "But I do it at a reasonable hour [laughs]. Sometime in the afternoon, when I've been up for a while. And I love the emojis. It started, like, thanking people for coming to the gig." Ringo added that he'll take his All-Starr Band back out on the road in October, starting with eight dates at Planet Hollywood in Las Vegas. - Billboard, 7/17/17...... Elsewhere on the Fab Four front, the infamous Mark Chapman-owned copy of John Lennon's Double Fantasy album is once again up for sale. Auctioneers Moments In Time have a firm $1.5 million starting bid for the LP that Lennon signed for Chapman minutes before he was murdered by Chapman in Dec. 1980. The album, which also features an enhanced Chapman fingerprint and NYPD crime evidence designation, first sold for $150,000 in 1998, and has had several other owners since. - 7/19/17..... Fleetwood Mac will be honored as the 2018 MusiCares Person of the Year, organizers announced on July 19. The two-time Grammy-winners are being honored "in recognition of their significant creative accomplishments and their longtime support of a number of charitable causes," including MusiCares, which offers health and human services to the music industry. Proceeds from the 28th annual benefit gala, which will be held at Radio City Music Hall in New York during two nights before the 60th annual Grammy Awards, will provide support for MusiCares. Neil Portnow, president and CEO of the MusiCares Foundation and the Recording Academy, described Fleetwood Mac as "a legendary and influential group of artists whose music has provided the soundtrack for music lovers around the world." Drummer Mick Fleetwood issued a statement saying that "it's a tremendous honor to be the first band to receive the MusiCares Person of the Year award.... We are very appreciative of this recognition." Meanwhile, Fleetwood Mac capped the Classic West festival at Dodger Stadium in Los Angeles on July 16 with a poignant closing set. Opening with "The Chain," the band then performed "You Make Loving Fun" and deeper cuts like "Dreams," "Second Hand News" and "Rhiannon," "Sara" and "Landslide." They closed the set with the rousing "Go Your Own Way" and "Don't Stop." - The Hollywood Reporter/Billboard, 7/19/17......

Judas Priest has released a new mobile game, "Road to Valhalla," via the App Store for iPhone, iPad and iPod Touch. The game players to use song stems from Priest's 2016 Battle Cry live album to create new songs to battle characters from Priest's songs and album art to advance through the game until they reach the mythical Valhalla. Priest favorites such as "You've Got Another Thing Comin'," "Breaking The Law," "Electric Eye," "Turbo Lover," "Painkiller" and, of course, "Halls Of Valhalla" are featured as part of the game, which was developed by Babaroga in partnership with the band, Trinifold Management LLC UK and Sony Music Entertainment. "It's like a little microcosm of that world we've created with the characters over these years that come to life in a very good way," frontman Rob Halford says. "The people that made it did a fantastic job, 'cause you don't want people to go, 'Oh, that's cheesy.' Halford adds the band has nearly finished its next album, the follow-up to 2014's Redeemer of Souls, and it's expected to hit stores in the spring of 2018. - Billboard, 7/19/17...... A limited edition picture disc of David Bowie's iconic song "Heroes" is set to be released on Sept. 22 to mark the song's 40th anniversary. "Heroes" is the latest in a long line of Bowie vinyl repressings, following the singer's death in Jan. 2016. Earlier in July, a huge new box-set of his 1977-1982 releases, New Career In a New Town, was unveiled. - NME, 7/19/17...... Kenny Rogers has invited his "Islands in the Stream" duet partner Dolly Parton to take part in his final performance onstage ever, a farewell show at Nashville's Bridgestone Arena on Oct. 25. Rogers and Parton have been performing together for more than 30 years since "Islands in the Stream," written by the Bee Gees, became a pop crossover platinum hit in 1983. Rogers, 78, said it's been more than a decade since he performed with Parton for a CMT special. "I think we owe it to her to let her go on with her career, but we owe it to me to do it one more time, and we're going to do that," Rogers said after a July 18 press conference. Other performers for the farewell show are Little Big Town, Flaming Lips, Idina Menzel, Elle King, Jamey Johnson and Alison Krauss, with more names to be announced. In Sept. 2015, the Country Music Hall of Fame member announced his intention to retire from performing after one final tour. - AP, 7/18/17...... Eagles frontman Don Henley headlined the annual Oceana Backyard Benefit in L.A. on July 17 at the home of veteran manager Keith Addis, who moonlights as president of the eco-charity Oceana's board of directors. "I haven't done a backyard [concert] in a while. Two nights ago I was at Dodger Stadium. Careers go so fast in Hollywood," joked Henley. Henley performed an array of hits "spanning 42 years," he said from the stage. Others in attendance included Bill Murray, who also performed a selection of show tunes, Anjelica Houston, Mary Steenburgen, Ted Danson and Sam Waterston. - The Hollywood Reporter, 7/18/17...... The favourite song of Britain's Queen Elizabeth II has been revealed and it is, suitably enough, ABBA's "Dancing Queen." BBC DJ Chris Evans made the claim as he recounted how a friend had been invited to a posh banquet at Windsor Castle. At one point, the DJ reportedly dropped "Dancing Queen" -- with a huge smile spreading across the monarch's face when she heard the track. Evans says she then immediately made her way to the dance floor, before telling guests: "I always try to dance when this song comes on, because I am the Queen, and I like to dance." Quite understandably, guests were taken back by the surreal occasion, with one reportedly remarking: "My goodness me, there is the Dancing Queen." - New Musical Express, 7/21/17......
Beach Boys member Mike Love has released a video of the classic BB tune "Do It Again." The music was recorded live during the band's performance on PBS' A Capitol Fourth on July 4 in Washington, D.C., while the video was filmed during the afternoon in the group's hotel. Featured on the harmony-heavy song are Mark McGrath of Sugar Ray, with John Stamos playing drums. Love says he considers the new "Do It Again" "a reincaration" of the original song. "It's been born again," he says. "I couldn't be happier. We just had the greatest time and neatest time together doing this whole thing." Love says that he and the band have known Pres. Donald Trump for decades, and that "he's been nothing but nice to us." 'We have fans and friends of all different political affiliations, so I don't use our stage as a place to deal with all that [political] stuff," Love says. Not that I don't care about things; I'm very much into the environment and against war. But the Beach Boys is about having fun and getting away from all of that for a while, so I don't use it as a pulpit to express my views." - Billboard, 7/18/17...... Actor John Heard, perhaps best known as the dad of Macaulay Culkin's character in the '90s Home Alone films, died on July 22 after undergoing back surgery recently. He was 72. Although his death is still under investigation, no foul play is suspected. Heard began his acting career on the stage in the 1970s before making the leap to the screen, and his breakthrough role came alongside Jeff Bridges in Cutter's Way. His other bigscreen credits include The Trip to Bountiful, Big, The Pelican Brief, Miami Vice and Modern Family, among many others. On TV, Heard earned an Emmy nomination for best guest star in a drama series in 1999 for his role as Detective Vin Makazian on HBO's The Sopranos, and recently, he appeared on WGN's TV drama Outsiders and CBS' MacGyver. Heard was briefly married to Superman actress Margot Kidder and later had a child with Oscar-winning actress Melissa Leo. He had two other children with second wife, Sharon Heard. He is survived by children John Matthew, Annika and Max Heard. - The Hollywood Reporter, 7/22/17.
Monday, July 17, 2017
The first of the Eagles' "Classic West/East" summer festivals was held at Dodger Stadium in Los Angeles on July 15, with special guests Bob Seger, Vince Gill and late Eagles member Glenn Frey's son Deacon Frey helping the iconic '70s band through its two-and-a-half-hour set. The Eagles started their show as they had so many times before: standing shoulder-to-shoulder with a beautifully blended a cappella version of "Seven Bridges Road." Guitarist Joe Walsh then announced "We are the Eagles from Los Angeles," as if the band needed an intro, then said: "We're back, and we're back for our family, and you are part of our family. This one's for you, Glenn. You're in our hearts, and the music goes on. Let's give a warm Eagles family welcome to Deacon Frey." Frey and Gill traded off lead vocal duties on several of Glenn's biggest hits, including "Peaceful Easy Feeling," "Already Gone," "Lyin' Eyes," "Tequila Sunrise," "Take It to the Limit" and "New Kid in Town." Bob Seger, who met Frey as a backup singer in the 1960s in their native Detroit, surprised the crowd to perform a song he co-wrote with the band, 1979's "Heartache Tonight." "This is for Glenn!" Seger hollered after Henley introduced him as "one of the most beloved figures in American rock and roll music." The 23-song set also included "One of These Nights," "Life in the Fast Lane" and a two-part encore, "Hotel California" and "Desperado." Also performing on day one of the Classic West was Steely Dan, with longtime associate Larry Carlton filling in for guitarist Walter Becker, who fell ill before the show. Day two of the Classic West fest, held the following evening, featured performances by Fleetwood Mac, Journey and Earth, Wind & Fire. The Eagles will also headline the Classic East shows, set for July 29-30 at New York's Citi Field. - Billboard, 7/16/17......

The Doobie Brothers member John McFee, who was also once a member of the San Francisco band Clover which is best known as Elvis Costello's band on his 1977 debut album My Aim Is True and for also featuring Huey Lewis and several members of Lewis' future band, has announced he is re-recording songs from both of Clover's late '70s albums with help from his former bandmates as well as Costello. "It's cool for me. It's something I've always wanted to do," the multi-instrumentalist says. "We had done two albums for the Fantasy label that we were never happy with because we were too young to really know how to make records, and Fantasy assigned a producer to work with us who was a brilliant guy and a nice person and fun to work with but had never produced a record before. We felt like we had some good songs, some good ideas, but we weren't happy with the records. So this is a chance to do it again." Meanwhile, the Doobies are currently on tour with Chicago for the summer, and the group has also been in the studio starting work on a new album -- its first since the country-flavored Southbound in 2014. The group has recorded four songs so far -- two written by Tom Johnston, two by Pat Simmons -- with current keyboardist Bill Payne from Little Feat on board. "We're looking to get a new project going and hopefully get it out probably some time early next year," McFee says. "It sounds kinda like the Doobie Brothers; what's cool is from the inside sometimes it's hard to always judge exactly what's going on and everything, but I know that our family and stuff, when they heard it they went, 'Wow, this really sounds like classic Doobies.'" The Doobies also participated in the aforementioned Classic West concert in L.A. on July 15, and will play a Classic East show on July 29 in New York. - Billboard, 7/14/17...... The inaugural Loudwire Music Awards, sponsored by the hard rock/heavy metal website Loudwire.com, will take place on Oct. 24 at the Novo Theater in Los Angeles and pay tribute to Black Sabbath guitarist Toni Iommi. Iommi will be honored with the Courage Award, which recognizes both his musical output and his bravery in his battle with cancer. The guitarist was diagnosed with non-Hodgkin's lymphoma in 2011, and is currently in remission. Going forward, the award will be called the Iommi and presented to future generations of courageous artists. Iommi's hand also served as the original mold for the official Hand of Doom trophy that will be presented to all winners and honorees. "Of all the funny things that I've done in my life, this was another one. I was asked if I would do a mold of my hand so that they could make it into an award," says Iommi. "I was very honored." Visitors to the Loudwire.com site will be able to vote for several award categories, including album and song of the year, beginning Aug. 15. - Billboard, 7/13/17......

Poco founding member Rusty Young is preparing the release of his first ever solo album, Waitin' For the Sun, which includes a track called "My Friend" that pays tribute to his Poco bandmates. "That's about the band and 50 years and just talking to the guys that have been in that band," Young says about the track, which features Poco alumni Richie Furay and Timothy B. Schmit on backing vocals. "It's just an overview of the whole thing, looking back on this last 50 years -- not just for me, but for all of us. The guys have all done really well... We've been down a long road together, so I want to write about that." Waitin' For The Sun, due out Sept. 15, was produced by longtime Poco bassist Jack Sundrud and recorded in Nashville. Other members of Poco, including Jim Messina and George Grantham, also appear on the set. Young has also announced he'll be touring behind the album, as well as continuing to play Poco shows -- with details of a 50th anniversary Poco celebration to be announced soon. - Billboard, 7/14/17...... A former roadie who used to tour with Queen in the 1980s has revealed to the UK paper The Guardian that there is "other material Queen recorded with Bowie that never got released" and he was there in the studio when it happened. In June, Queen guitarist Brian May hinted that there were leftover tracks from their time in the studio around their 1981 collaboration "Under Pressure," saying "not all of what we did in those sessions has ever come to light, so there's a thought." Now roadie Peter Hince says that "they performed some original songs they did together and also covers... They were just jamming in the studio and it all got recorded -- 'All the Young Dudes', 'All the Way from Memphis' and various rock classics." Hince continued: "There's stuff with Freddie and David singing together -- proper full-length rock'n'roll tracks. Raw, but good." Queen, with Adam Lambert filling in for late frontman Freddie Mercury, will kick off a fall tour of the UK on Nov. 25 in Dublin. Meanwhile, Queen has posted on its official website that a long-in-the-works biopic of the band is "finally happening." Queen's Roger Taylor and Brian May, who are serving as executive music producers, said that Mr. Robot actor Rami Malek, who has been cast as Mercury, "has great presence and he's utterly dedicated to the project.... He's completely living and breathing Freddie already, which is wonderful." Director Bryan Singer will begin pre-production in late July, and principal photography will start in London as soon as mid-September. - New Musical Express/Stereogum.com, 7/14/17......
John Lennon's customized 1964 Rolls-Royce Phantom V, which is currently on display in the province of British Columbia, will return to the U.K. later in July for public display to help celebrate the 50th anniversary re-release of the Sgt. Pepper's Lonely Hearts Club Band album. It will be part of an automotive design exhibition "The Great Eight Phantoms" coordinated by Rolls-Royce and Bonham's auction house, to celebrate the unveiling of Rolls-Royce's latest flagship, the Phantom VIII. It will join stellar examples of the unbroken series of Phantom automobiles dating back to the mid-1920s, the longest running model name in automotive history. Lennon bought the 6,600 lb. luxury car in Dec. 1964, and it was in this vehicle that the Beatles visited Buckingham Palace in 1965 to receive their Member of the Most Excellent Order of the British Empire (MBE) medals from Queen Elizabeth II. In 1967, the car was given a psychedelic paint job which included colorful bursts and swirls inspired by Romany gypsy caravan designs, as well as the zodiac. Lennon took the car to Buckingham Palace again in 1969, when he publicly returned his MBE to the Queen in protest over the British military's involvement in the civil war in Nigera and support of the American war in Vietnam. Lennon brought the car to the U.S. in 1970 and loaned it out to other stars including Bob Dylan and the Rolling Stones, but tax issues caused him to donate it to the Cooper Hewitt Museum of Design for an exhibition. It was sold at auction in 1985, some years after his death, to the Canadian entrepreneur Jimmy Pattison, for $2.3 million. Pattison ran the chain of Ripley's Believe it or Not museums and displayed it there as the World's Most Expensive Car. He later donated it to the province of British Columbia for display. - Billboard, 7/12/17...... Country music legend Loretta Lynn, who was was hospitalized in May after she suffered a stroke, has announced she is canceling her summer tour and postponing a new album as she recovers from her illness. "My new album, Wouldn't It Be Great, was originally scheduled to come in August this year. I now want to wait to release it next year because this record is so special for me," Lynn said in a statement. "I'm just letting everybody know that Willie [Nelson] ain't dead yet and neither am I, and I can't wait to see all of you on the road!" - Stereogum.com, 7/12/17......

'70s reggae legend Jimmy Cliff has premiered the video for "Life," his latest single. Shot in his native Kingston, Jamaica, the video includes residents of different ages singing, playing dominoes and celebrating "Life" with the ever-youthful Cliff. "Shooting the 'Life' video there was like walking back in time, I grew up in west Kingston and many of the producers from back when I started out were around those areas," Cliff says. "Going back there now, everybody knew me, everybody put their best into the video so there was a lot of excitement and I really felt great shooting the video there," he added. "Life" is taken from Cliff's forthcoming album, which he describes as "socio-political, inspirational or about relationships." "The album actually reminds me of The Harder They Come because these are the kinds of songs you either need to write a movie to or find a movie for," says Zoe K. Espitia of Zojak Worldwide Records. "I have never heard anything like it." - Billboard, 7/12/17...... A rare collection of unreleased Michael Jackson songs are set to be auctioned in a public sale of rock and pop memorabilia starting July 19. Jackson's unreleased songs, which are said to be of "master quality," will be part of the Gotta Have Rock and Roll online sale, which will also include items from Nirvana's Kurt Cobain, Beyonc, the Rolling Stones and U2. Lot #236 ("Michael Jackson Personally Owned Unreleased Last Album") promises that all the tracks are "master quality" and while the first three songs ("Monster," "Breaking News" and "Stay") have been released before with different mixes on the 2010 posthumous album Michael, the other nine songs are reported to be previously unreleased. According to Rolling Stone, organizers said they expect the final bid to potentially reach $1 million, though the owner will not have rights to the songs and cannot distribute or reproduce them. Other Jackson items in the auction include a stage worn and signed "Smooth Criminal" white fedora, an MJ-worn Trump Plaza baseball hat, one of the singer's teddy bears, his Star Wars sleeping bag, a "Best Daddy in the World" Oscar statuette gifted to MJ from his children, and a pair of the singer's worn colorful boxer shorts. - Rolling Stone, 7/12/17...... Actor Mark Hamill and his fellow late Star Wars cast member Carrie Fisher were named as Disney Legends during a ceremony on July 14 at the company's biannual fan convention, the D23 Expo in Anaheim, Calif. "I wish Carrie were here," Hamill said as he accepted the award. "She would be making me laugh and be off camera extending her middle finger -- one of her favorite gestures. But, she would also want us to be having a good time and not be sad." Hamill, 65, reprises his role as Luke Skywalker in Star Wars: The Last Jedi, which will be released December. Fisher also appears in the film as Skywalker's sister, Leia Organa, a princess-turned-general. Fisher died unexpectedly in December 2016. - AP, 7/15/17......
Martin Landau, the chameleon-like actor who gained fame as the crafty master of disguise in the 1960s TV show Mission: Impossible and later capped his long and versatile career with an Oscar for his poignant portrayal of aging horror movie star Bela Lugosi in 1994's Ed Wood, died on July 15 of unexpected complications during a short stay at UCLA Medical Center. He was 89. Mission: Impossible, which also starred Mr. Landau's wife, Barbara Bain, became an immediate hit upon its debut in 1966. It remained on the air until 1973, but Mr. Landau and Bain left at the end of the show's third season amid a financial dispute with the producers. The pair later starred in the British-made sci-fi series Space: 1999 from 1975 to 1977. Born in New York, Mr. Landau studied drawing at the Pratt Institute in Brooklyn and worked for a time as a New York Daily News cartoonist before switching careers at age 22. He had dabbled in acting before the switch, making his stage debut in 1951 at a Maine summer theatre in "Detective Story" and off-Broadway in "First Love." On Broadway, Mr. Landau won praise for his work in "Middle of the Night," which starred Edward G. Robinson. He toured with the play until it reached Los Angeles, where he began his film career. His big screen credits also include Cleopatra (1963), The Greatest Story Ever Told (1965), The Hallelujah Trail (1965), and Nevada Smith (1966). On TV, he appeared in episodes of The Twilight Zone, The Untouchables, Bonanza, Gunsmoke, Maverick, Wanted: Dead or Alive, Wagon Train, I Spy and The Man From U.N.C.L.E. Mr. Landau and Bain had two daughters, Susan and Juliet. They divorced in 1993. - AP, 7/16/17...... Director George Romero, known as the "Father of the Zombie film," died on July 16 after a battle with lung cancer. He was 77. The Pittsburgh-born Romero made the 1968 cult classic Night of the Living Dead for $114,000, thus spawning an unrelenting parade of zombie movies and TV shows. His 1978 sequel Dawn of the Dead was made for $1.5 million and grossed $55 million, and he followed that by writing and directing Day of the Dead (1985), Land of the Dead (2005), Diary of the Dead (2007) and Survival of the Dead (2009), a decomposing body of work that earned him the nickname Father of the Zombie Film. Night of the Living Dead, the story of seven strangers trapped in a farmhouse besieged by a lynch-mob posse of staggering zombies, premiered at the Fulton Theater in Pittsburgh on Oct. 1, 1968, and quickly caught on as a staple of midnight screenings around the country. But most of the profits eluded the investors because of a mistake by the distributor. "We lost the copyright on the film because we put it on the title," Romero said. "Our title was Night of the Flesh Eaters; they changed it to Night of the Living Dead." Glimpses of the man himself can be seen in many of his films, and he had a cameo as an FBI agent in Jonathan Demme's The Silence of the Lambs (1991). Thanks to Romero, Pittsburgh has been called the "Zombie Capital of the World" and each year hosts an event called Zombie Fest, complete with a brain-eating contest. - The Hollywood Reporter, 7/17/17.
Wednesday, July 12, 2017
Jury selection and opening statements took place on July 11 in Los Angeles in the trial pitting Michael Jackson's company against Jackson's Thriller producer Quincy Jones. Two men and 10 women were chosen to decide how credit and money should be split for posthumous revenue as part of a royalty dispute between the legendary producer and the King of Pop's business. The fight began in 2013 when Jones sued Sony Entertainment and MJJ Productions, a song company controlled by Jackson's estate, claiming master recordings he produced were wrongfully edited and remixed to deprive him of backend profit participation. Jones also contends a 2009 joint venture between MJJ and Sony should have increased his royalties share, but didn't. The works at issue include songs from Off the Wall, Thriller and Bad and the This Is It film and soundtrack album, among others. Jones' attorney Mike McKool said two producer agreements, from 1978 and 1985, specified that Jones' royalty would come from Jackson's share of profits from their works -- and that any changes to the rate the performer received would be reflected in the producer's pay too. MJJ attorney Zia Modabber argued that Jackson wasn't obligated to tell Jones about royalty increases, let alone pass them on to the producer. The trial, which one potential juror who was dismissed described as a "tragedy," is expected to last approximately three weeks. - The Hollywood Reporter, 7/11/17...... In other Michael Jackson news, a new one-hour animated adventure featuring the King of Pop's acclaimed music as its soundtrack will air sometime in the fall of 2017 on CBS. The network announced on July 11 that it's teaming up with Jackson's estate for an hour-long telecast called Michael Jackson's Halloween that will follow two millennials named Vincent and Victoria (MacGyver's Lucas Till and The Flash's Kiersey Clemons, respectively) who meet "accidentally" on Halloween night and find themselves at a mysterious hotel located at 777 Jackson Street called This Place Hotel. Other voice roles include Christine Baranski, Alan Cumming, Jim Parsons and Lucy Liu. - The Hollywood Reporter, 7/11/17......
Iconoclastic former Pink Floyd principal Roger Waters has been receiving a less than enthusiastic reception in some cities in the southern US as he displays unflattering images of US Pres. Donald Trump on his Is This the Life We Really Want? summer tour. On July 8 as the tour arrived in New Orleans -- Waters' first performance in the Crescent City since Pink Floyd played there in 1970 -- the musician was booed as a procession of profane images of Pres. Trump filled massive screens as he performed "Pigs (Three Different Ones)," including a baby with the face of Trump being held aloft by Russian president Vladimir Putin and Trump as a statue with an exceptionally small penis. The parade continued for several minutes, followed by examples of infamous Trump quotes, and even carried over into the next song, "Money." Some fans not only booed, but walked out of the show, which also happened the previous evening when Waters gave fans in Houston, Tex., a dose of his trademark anti-authoritarianism. Waters released Is This the Life We Really Want? via Columbia on June 2, and kicked off his two-hours-plus tour on May 26 in Kansas City. - Spin.com, 7/11/2017...... More details have been revealed on Ringo Starr's forthcoming solo effort Give More Love, which the former Beatle announced on his 77th birthday, July 7. "We're On the Road Again," the album's opener, was co-written by Starr and former Toto member Steve Lukather. It features vocal contributions from Paul McCartney (who also contributes bass), along with Edgar Winter and Joe Walsh, while a recently rediscovered version of "Back Off Boogaloo" features Jeff Lynne. Meanwhile, Ringo held his annual birthday Peace and Love event on July 7 in front of the Capitol Tower in Los Angeles. Friends on hand included Walsh, Winter and filmmaker David Lynch. - Billboard, 7/7/17......

As Debby Boone's record-setting Billboard chart hit "You Light Up My Life" celebrates its 40th anniversary in 2017, the 60-year-old singer and her equally famous dad, 83-year-old '50s pop crooner Pat Boone, will commemorate the occasion by performing a duet version of the song on Aug. 11 at an event dubbed "Icons of Aging." While performing with her dad is rare, Debby says she still sings "You Light Up My Life" regularly. "The lyrics are transcending," she says. "Couples use it as their wedding song, parents say it reminds them of their children and some say it has a religious meaning for them." Although the mellow love song from her first solo album helped her snag a Best New Artist Grammy in 1977 and topped the charts for 10 straight weeks, Boone says she doesn't relate to a lot of music that is racking up Grammy wins nowadays. "Times have changed. Songs that are hits now would never be hits in 1977. I remember driving my kids to school at 8 a.m. and hearing these really sexual lyrics," she says. "But I don't lament the good old days. I'm not a curmudgeon. My kids turned out great. Maybe I'll be horrified all over again when my grandkids listen to those lyrics." Boone and her octogenarian dad, who says he's "as healthy as I was at 20," will be performing in La Mirada, Calif., on Aug. 11 on behalf of the Season of Life Conference series founded by gerontologist Di Patterson. - The Hollywood Reporter, 7/7/17...... Mick Jagger has recently been collaborating in the studio with musician Skepta, with the grime hero posting the photo of himself with the Rolling Stones' frontman to Instagram. There was no information as to whether it would be for Sketpa's own new material, a new Stones record, or a completely separate project entirely. - New Musical Express, 7/10/17......
Blondie's summer co-headlining tour with the alternative band Garbage hit the Hollywood Bowl in Los Angeles on July 9, with the iconic New Wave band playing a 13-song, 70-minute set that opened with the hits "One Way or Another" and "Hanging on the Telephone." Frontwoman Debbie Harry, who did those two songs wearing an elaborate bee mask (the tour is themed to their new album Pollinator), also sported a long-tailed robe with block letters instructing "STOP F----ING THE PLANET" and species-checked "our beautiful friends the bees." Blondie encored with the inspirational closer "Dreaming," Harry's paean to finding a path to love and stardom with Blondie guitarist Chris Stein. - Billboard, 7/10/17...... Court documents filed by late Star Wars actress Carrie Fisher on July 8 reveal that Fisher's daughter Billie Lourd will inherit her mother's $18 million estate, which includes her home, personal belongings, and money. The estate of Fisher, who died of sleep apnea after suffering a heart attack on Dec. 27, 2016, is currently up for auction. Lourd, 24, was named as the main benificiary of the estate, which also includes several bank accounts, a 2016 Tesla S automobile, full ownership of several LLCs and a life insurance policy. Lourd, also an actress, will also become the owner of her mother's personal and household items including jewellery, artwork and collectibles, and have full rights over any posthumous royalties from her late mother's books, trademarks and copyrights. Personal items of Fisher's will go under the hammer in September in an auction, which is being organized by Profiles in History in Hollywood. - WENN.com, 7/8/17......
A new 20-track digitally remastered compilation from '70s rocker Suzi Quatro, The Best of Suzi Quatro: Legend, will drop on Sept. 22 via Chrysalis Records. Personally curated by Quatro, the release will feature her four RAK studio albums originally released between 1975 and 1979, Your Momma Won't Like Me, Aggr-Phobia, If You Knew Suzi and Suzi and Other Four Letter Words. "I'm excited about my new compilation," Quatro said in a statement. "It's not just the hits, which I love, but it also features favourite and important tracks from my albums, with an extensive track by track on the liner notes. Enjoy one and all." The collection will also be available on gold-colored double vinyl and digital formats. - Noble PR, 7/12/17...... South African jazz musician Ray Phiri, best known to pop fans for performing on Paul Simon's Graceland tour in 1988, died of cancer on July 12. He was 70. Phiri, a vocalist and guitarist known for his versatility in jazz fusion, indigenous South African rhythms and other styles, received many music awards in his home country. His death was met with nationwide tributes. "He was a musical giant. This is indeed a huge loss for South Africa and the music industry as a whole," President Jacob Zuma said in a statement. Phiri also founded the band Stimela, which released the albums Fire, Passion and Ecstasy and Look, Listen and Decide, and contributed guitar work to Simon's Graceland album. The album evolved from Simon's interest in indigenous South African music. - AP, 7/12/17...... Jay Morgenstern, a longtime music publisher and former ASCAP board vice chairman, passed away of natural causes on July 4. He was 87. Before retiring, Mr. Morgenstern was executive VP/GM of Warner/Chappell Music, as well as CEO of Warner Bros. Publications. He was also a recipient of the Abe Olman Lifetime Achievement Award from the Songwriters Hall of Fame. "Jay was an incredible human being, kind, generous and simply one of the greatest publishers in the music business," ASCAP president Paul Williams said. - Billboard, 7/8/17.
Friday, July 7, 2017
Black Sabbath has announced a new film documenting their final concert at Birmingham's Genting Arena in Feb. 2017 will be screened at 1,500 cinemas across the world on Sept. 28. Entitled The End of The End, the concert film in the band's hometown at Genting Arena will feature live recordings of such Sabbath classics as "War Pigs," "Iron Man" and "Paranoid," along with backstage footage of founding band members Ozzy Osbourne, Geezer Butler and Tony Iommi as the band prepares for its last ever gig. "To bring it all back home after all these years was pretty special," Black Sabbath said in a statement. "It was so hard to say goodbye to the fans, who've been incredibly loyal to us throughout the years. We never dreamed in the early days that we'd be here 49 years later doing our last show on our home turf." Black Sabbath began recording and touring after initially reuniting in 2011, however original drummer Bill Ward did not take part in the return after disputing a section of the band's contract. Tickets for the screening are currently on sale. - New Musical Express, 7/3/17.......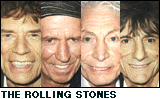 The Rolling Stones issued a press release on July 6 announcing a new Stones album accompanied by a new retrospective book will be released later in the year. The Rolling Stones: On Air in the Sixties, a chronicle of the band's radio and TV appearances during their first decade, will be published by Penguin Random House on Sept. 8. Featuring "previously unseen facsimile documents from the BBC and commercial TV and radio archives [and] many stunning unseen images," the book will be accompanied by a "tie-in" album and a new BBC documentary of the same name. The band has not disclosed further details about the album. Meanwhile, the band previously announced it will not be playing in the the UK this fall as part of its 2017 European "No Filter" tour -- blaming a "lack of available venues." In May, the Stones announced that they'd be playing 13 shows in 12 different European cities this autumn, but sporting events have made venues of adequate size unavailable and that they "hope to be here in 2018." - New Musical Express, 7/6/17...... British fans of ABBA will have an unprecedented look at the platinum-selling Swedish quartet when a new immersive exhibition celebrating the iconic pop band opens at Southbank Centre in London in Dec. 2017. Dubbed "ABBA: Super Troupers," the exhibit will provide fans with a chance to see items from the band's private archives for the first time ever in the UK. As well as items from the group's past, the exhibition will also take visitors through individual rooms that each represent a key moment of their history -- including a replica of the Brighton Grand Hotel room where they stayed during their 1974 Eurovision triumph. "Since our songs, which were written in the 70s, are still being played today it's particularly interesting that the Southbank Centre exhibition is placing them in the temporal context in which they were created," says ABBA's Bjorn Ulvaeus. "We are so excited that the exhibition is taking place at the Southbank Centre, which is just a few short steps away from Waterloo," added ABBA vocalist Frida Lyngstad. Tickets to the exhibit, which will run from Dec. 14 through Apr. 29, 2018, went on sale on July 4. - NME, 7/3/17...... As a court case pitting Eddie Money against his former drummer Glenn Symmonds heads to trial in November, the rocker and former NYPD officer is appealing the recent denial of his motion to dismiss some of the suit's claims, which include wrongful termination, age discrimination, and other allegations. Money had sought to dismiss some of the allegations by filing an "anti-SLAPP" motion, used when defendants believe certain actions are within their First Amendment rights. "Last I checked, this was still America and artists have the right to decide who plays in their faceless back-up band," one of Money's lawyers, Dina LaPolt, says. "To force well-respected, seasoned artists to retain specific support musicians would strike an unacceptable blow to artistic integrity and we will not stand for it. Eddie is fighting for the rights of all musicians to have the freedom to choose how they want to express themselves." Symmonds, who had played with Money on and off over four decades, sued the 68-year-old rocker for wrongful termination in Oct. 2015, and his fiancee joined the suit in 2016, claiming Money sexually harassed her while mocking Symmonds' disabilities on stage. The suit alleges that at a 2013 event, Money dedicated "Think I'm in Love" to Symmonds' wife and while facing her onstage "unzipped his pants, and put his thumb through his zipper (intending his thumb to look like his penis) and began to gyrate his hips and dance while he wiggled his thumb." Symmonds also claims he was subjected to "constant ridicule and harassment" because of disabilities stemming from bladder cancer and a back injury. Money's attorney, Lincoln Bandlow, counters that "everything alleged in this lawsuit is a pack of lies." - Billboard, 7/7/17......

As he celebrates his 77th birthday on July 7, Ringo Starr has announced he'll release a new full-length studio album, Give More Love, on Sept. 15 via uME. Starr has also previewed the title track of the LP, which includes a long-awaited new collaboration from Starr and fellow Fab Four member Paul McCartney on a number of tracks. Other contributors include Peter Frampton, Benmont Tench, Joe Walsh and Edgar Winter, among others. In addition to the new tracks, Give More Love will also include bonus tracks in the form of new renditions of such Ringo classics as "Back Off Boogaloo," "Don't Pass Me By," "Photograph" and "You Can't Fight Lightning." Ringo says the title track is a sincere effort to call on the world to reach out to one another to "Give more love" because "It's what we know we need more of." - Billboard, 7/7/17...... The new deluxe reissue of Prince's classic 1984 set Purple Rain has climbed to No. 4 on the Billboard Hot 200 album chart, with 52,000 equivalent album units earned (48,000 in traditional album sales) for the week ending June 29. Purple Rain is the first Prince album to be remastered and reissued, and was released in a variety of formats, including a 20-track deluxe edition with unreleased bonus tracks and a 35-track expanded edition with additional B-sides, rarities and a live DVD of the Purple Rain Tour from 1985. The album also re-entered the Top R&B/Hip-Hop Albums chart at No. 3, its highest peak in 32 years. It sat atop that chart for 19 weeks in 1984. In other Prince-related news, drummer John Blackwell Jr., who performed with Prince for over a decade and also played on two of his releases, 2003's instrumental N.E.W.S. album and the Live at the Aladdin Las Vegas DVD, has died after being diagnosed with brain tumors in 2016. He was 43. Prior to meeting Prince, he was a drummer for Patti LaBelle for three years and appeared her 1998 Live! One Night Only album. - Billboard, 7/6/17...... Blondie has announced it will launch a fall U.K. tour behind its latest studio effort Pollinator at the O2 Apollo in Manchester on Nov. 11. The jaunt will also take in live dates in Birmingham (11/13) and Glasgow (11/14), before wrapping up in London on Nov. 16. Pollinator debuted at No. 4 in the U.K. upon its release in early May. Blondie is also offering a special limited edition "Pollinator/Save The Bees" T-shirt on its official website, with proceeds from sales of the shirt going directly to helping raise awareness of the decline in the world's bee population. - New Musical Express, 7/3/17......
A collection of around 1,000 classic books owned by late eclectic rocker Warren Zevon by such authors as W. Somerset Maugham, Graham Greene, Hunter S. Thompson, Carl Hiaasen and Stephen King are now being catalogued by his dauther and will all gradually be sold online on the online auction site eBay. One just sold for $400 and another one, a Robert Craft biography of Igor Stravinsky, who Zevon met as a teenager, is now up for sale. Zevon, who died in 2003, never graduated from high school but read everything, but his daughter says he "read everything." "He loved classic writers, he loved current writers, he loved hanging out with writers, he loved to talk about books," Ariel Zevon said of her father, who also played with the Rock Bottom Remainders, a band made up of published authors including King, Dave Barry and Amy Tan. Stephen King also dedicated one of his books to Zevon after his death. Crystal says she and her daughter decided to sell the books to raise money to support a community retreat house she bought in her village of East Barnet, VT, that has been used as a retreat for activist groups for gardening talks and weekly potlucks. - AP, 7/2/17...... Bob Dylan was among the headliners at the Montreal International Jazz Festival, a 10-day event that runs from June 28 to July 9. Dylan, who performed in Montreal's Centre Bell arena (home of the Montreal Canadiens hockey team), treated fans to selections from his iconic canon, reprising the same tunes that have been in his repertoire for 50 years with roughly the same amount of enthusiasm he's had all along. Among the highlights was "Autumn Leaves," when he was positively crooning as he delivered a reverent rendition of the pop standard. - Billboard, 7/6/2017...... Clint Eastwood and Warner Bros. studios are being sued by Donna Corbello, the widow of Rex Woodard who once assisted The Four Seasons member Tommy DeVito in an autobiography, over the movie version of the Four Seasons play "Jersey Boys." After a decade in court over the Broadway version "Jersey Boys," Corbello convinced a jury in Nov. 2016 that Eastwood, Warner Bros. and surviving members of the Four Season violated her copyright to her late husband's unpublished Four Seasons biography. But then on June 14, U.S. District Court judge Robert Jones bypassed an assessment of damages by coming to the conclusion that that Woodard's biography was fairly used. The judge determined that only a small portion had wound up in the musical and that what was incorporated was significantly transformative. The decision is headed to the 9th Circuit Court of Appeal for review, but in the meantime, Corbello is now targeting Eastwood's 2014 movie too. Eastwood's film was hardly a hit, earning only about $47 million at the box office domestically after costing $40 million to produce. Nevertheless, Corbello claims she's due damages from the alleged misappropriation of Woodard's work. - The Hollywood Reporter, 7/3/17......

Bob Geldof, whose band The Boomtown Rats hit No. 1 in the U.K. in 1979 with "I Don't Like Mondays," has revealed that the band will be releasing its first album in over 30 years. In an interview with the Daily Mirror, Geldof said the Boomtown Rats have recorded 26 new tracks and plan to release them in fours in a series of EPs before bringing them all together for an album entitled Mega. "We've done 26 tracks," Geldof says. "We're mixing them now, I've done the vocals on them. We're getting really excited, we think they're great. We did a lot of songs. We have a situation now where a song comes out and a day later it's dead. I'll release four tracks and then a couple of months later another four tracks, and then another four, which allows us to space out the music but also do different things. I've no idea if we'll call each EP something different, but when we collect them and make one album." The band's original line-up split in 1986 but reformed in 2013 and made an appearance at the Isle Of Wight festival that year. Their last LP was 1984's The Long Grass. Geldof, who went on to become a leading philanthropist for world hunger and other causes, recently delivered a speech at the Trinity College Dublin Law Society discussing the state of society post-Brexit, urging students to "stop banging on about transgender toilets" and focus elsewhere. "You guys are inheriting a deeply significant moment. My generation has failed more spectacularly than most -- you have Brexit, Trump, the referendum in Italy, le Pen in France," he said. - New Musical Express, 7/6/17...... Actor Skip Homeier, perhaps best known for portraying the Nazi-like character Melakon in the original Star Trek TV series, passed away on June 25 at the age of 86. Mr. Homeier, a Chicago native, also appeared in scores of Westerns and war films including The Gunfighter (1950), Between Heaven and Hell (1956), Dakota Incident (1956), Comanche Station (1960), The Ghost and Mr. Chicken (1966) and Muhammad Ali's The Greatest (1977). He also played the judge who heard the case against Charles Manson in the acclaimed 1976 CBS telefilm Helter Skelter. The lanky actor's TV credits also include the 1970-71 CBS drama The Interns as well as Alfred Hitchcock Presents, The Millionaire, The Addams Family, The Outer Limits, Mission: Impossible, Mannix, Fantasy Island, Vega$ and Quincy M.E. He is survived by his wife Della and his son Michael. - The Hollywood Reporter, 7/3/17.
Sunday, July 2, 2017
Attorneys representing The Doors have sent a cease-and-desist letter to Kendall and Kylie Jenner over the reality show pair's controversial new line of T-shirts featuring the sisters' faces superimposed over musicians including Ozzy Osbourne, Metallica, Pink Floyd, Kiss, Led Zeppelin, Tupac Shakur and Notorious B.I.G. "This is a case of people who fashion themselves as celebrities who are famous for being well-known but don't actually do anything trying to utilize and steal and capitalize on the legacies of those who actually did do something and created amazing art and messages," said Doors and Morrison estate manager Jeff Jampol, who added that the surviving members of the band had "zero contact" with the Jenners. In one of the unauthorized shirts, Kendall Jenner's face can be seen over the Doors' logo. The new line of controversial T-shirts, which come with a $125 price tag, appeared on the sisters' online shop on June 28, but were removed the next day following a swift backlash. The sisters also posted a message on Twitter apologizing for the theft. "These designs were not well thought out and we deeply apologize to anyone that has been upset and/or offended, especially to the families of the artists... We will use this as an opportunity to learn from these mistakes and again, we are very sorry." - RollingStone.com, 6/29/17......
Diana Ross was among the headliners on the first day of the Essence Music Festival at the Superdome in New Orleans on June 30. The Motown legend kicked off her set, appropriately, with "I'm Coming Out," then covered such solo hits as "Touch Me in the Morning" and "Upside Down," as well as such Supremes smashes as "Stop! In the Name of Love" before a crowd of both young and old fans. Other artists performing during the three-day event include Mary J. Blige, Chaka Khan, Chance the Rapper, India.Arie and John Legend. - Billboard, 7/1/17...... In a new interview with London's The Times paper, Mick Jagger said that an editorial in the same publication 40 years earlier was responsible for helping him avoid prison for a minor drug offense in 1967. The editorial stated that Jagger had been sentenced to three months in jail not because of the severity of his crime but because band members were being "scapegoats" by an older generation critical of their lifestyle, and that he should be treated "exactly the same as anyone else." "That editorial got me out jail," the 73-year-old Rolling Stones frontman said. "One day it dropped, and the next thing I was out." He credits the editorial with telling the establishment "come on guys, this is just not English fair play kind of thing." - AP, 7/1/17...... Phil Collins announced a string of new UK concerts for this fall, beginning with a Nov. 22 show at the Motorpoint Arena in Nottingham. After a concert in Sheffield on Nov. 24, the former Genesis member will play two shows at London's Royal Albert Hall on Nov. 26 and 27, which were originally set to take place on June 8 and 9 but were postponed due to the musician suffering an injury. Collins will then play Manchester (11/29), Glasgow (12/1), Newcastle (12/2) and Birmingham (12/3). Collins was also among the headliners at the British Summer Time festival at London's Hyde Park on June 30. Collins had announced he was retiring from music in 2011, and his concerts earlier in 2017 were the first time he had performed live in a decade. "I thought I would retire quietly," he said in a press release. "But thanks to the fans, my family and support from some extraordinary artists I have rediscovered my passion for music and performing. It's time to do it all again and I'm excited. It just feels right." - New Musical Express, 6/30/17......
Neil Young and his recent collaborators Promise of the Real band have dropped a patriotic video for a new song called "Children of Destiny" just in time for the Fourth of July holiday. Featuring plenty of American flags, kids celebrating Independence Day, sweeping landscape shots and recent protest footage, the visual accompanies lyrics like "Stand up for what you believe/ Resist the powers that be/ Preserve the ways of democracy so the children can be free." "Children of Destiny" was recorded with a 56-piece orchestra at Hollywood's Capitol Studios. The track can be streamed and purchased on the Warner Bros. website. - Billboard, 6/30/17...... Joe Jackson, the 88-year-old father of Michael Jackson and his musician brothers, was admitted to a hospital in Las Vegas on June 30 after a car in which he was riding was hit by another vehicle that was attempting to make a left-hand turn near the Las Vegas Strip. Jackson, who has lived in the city for many years, was taken University Medical Center for observation after complaining of injury. The driver of the other vehicle was cited for failing to yield the right of way. - AP, 6/30/17...... In other Jackson-related news, Michael's famous chimp friend Bubbles has taken to painting to pass the time, and now several of his works are being auctioned off at an upcoming charity show in Miami called "Apes That Paint." Bubbles' paintings will be joined by works by over 60 other primates that were raised by the entertainment industry, before being abandoned. Bubbles, now 34, has lived at The Center for Great Apes in Wachula, Fla., since 2005. Around $30 million is reportedly needed to provide the Center's 61 residents with full care until the end of their lives, and Michael Jackson's living relatives have reportedly not contributed to Bubbles' care since the singer's death in 2009. - NME, 6/28/17...... Aretha Franklin announced on June 27 that she was canceling a July 1 concert in Toronto due to health concerns. Franklin, 75, was to have headlined the the Toronto Jazz Festival at the Sony Centre for the Performing Arts, but a statement on the venue's website said that the Queen of Soul was unable to travel to Toronto this week "as per doctor's orders." The statement did not expand on what possible illness postponed her visit, but Franklin is now set to perform at the 2018 Toronto Jazz Festival on June 29, 2018. - The Hollywood Reporter, 6/27/17......

Songwriter Jack Tempchin, who collaborated with the Eagles on several of their hits, has teamed up with Rita Coolidge for a duet of his classic hit "Slow Dancing," which he wrote more than 40 years ago and was previously a hit for Johnny Rivers under the title "Swayin' to the Music (Slow Dancin')." The track is taken from Tempchin's new album Peaceful Easy Feeling - The Songs of Jack Tempchin, which is due Aug. 25 and pays tribute to Tempchin's late songwriting partner and friend Glenn Frey, with Tempchin's own versions of a dozen popular tracks. - Billboard, 6/30/17...... Paul McCartney has reached a settlement with Sony/ATV in their duel over song rights for the Beatles, settling a case that had the potential to rock the music industry to its core. Sir Paul sued Sony/ATV in January, asking the court for a declaration that he could soon reclaim his copyright ownership share to the iconic group's catalog of songs. Because the Copyright Act of 1976 lengthened the term of copyright protection by 19 years, it created for owners of works who signed over their rights on or before Jan. 1, 1978 the non-waivable right to reclaim them after a certain period of time. The provision McCartney relied on here states specifically: "Termination of the grant may be effected at any time during a period of five years beginning at the end of fifty-six years from the date copyright was originally secured, or beginning on January 1, 1978, whichever is later." For McCartney, that date was Oct. 5, 2018. Now that he and Sony/ATV have resolved this issue themselves, copyright watchers won't have the satisfaction of knowing how a stateside court would rule in this case. The details of the deal are unclear, but the order specifies that the New York federal court will "enforce the terms of the parties' Settlement Agreement, should a dispute arise." - The Hollywood Reporter, 6/29/17...... Fifty years ago, an 18-year-old Billy Joel was supposed to graduate from Hicksville High School in his Long Island hometown of Hicksville, NY. But after a late-night performance at a piano bar, he overslept and missed a crucial English exam, leaving him one credit short of graduating. Twenty-five years later in 1992, when he had become one of the world's biggest pop stars, he submitted some of his work to the school board to meet the missing academic requirements and was finally awarded his diploma, walking at the commencement ceremony with Hicksville High's graduating class that year. Now, another 25 years later, Joel once again returned to his alma mater to deliver the commencement speech to his alma mater, advising the 400 graduating seniors to hold onto their 18-year-old idealism to guide them later in life. "And pick a job that you like, because if you pick a job that you hate, your life's gonna suck," he joked. - Stereogum.com, 6/28/17......
Cleveland's Rock and Roll Hall of fame opened a new exhibit on the first weekend in July called "Power of Rock," featuring film clips, laser lights, concert smoke, under-seat speakers and recorded stories by Hall of Fame inductees, including former Deep Purple bassist Glenn Hughes. The exhibit is the centerpiece of an overhaul of the Hall of Fame, in which $15 million has been invested so far. Fans will be able to enter an interactive booth and listen to Hughes, visited the Hall on June 29 to record his story of how a Rolling Stones concert he attended as a teenager ignited his passion for rock. The exhibit brings to life more than 30 years of the Hall's legendary induction ceremonies through digital displays, memorabilia exhibits and a 12-minute film of ceremony highlights by Academy Award-winning director Jonathan Demme, played on five moving screens. "The artist is suffering. It's difficult to make a living," Hughes told the AP. "But I see the same endeavor, the same hunger, as when I started out, and that's all that really matters." - AP, 6/29/17...... Actor Ben Hardy, known for his role as Angel in the 2016 action film X-Men: Apocalypse has reportedly been cast as drummer Roger Taylor in the long-awaited Queen docudrama. "Ben caught the eye of producers and he has worked with director Bryan Singer on X-Men," an unnamed source reportedly told the UK tabloid The Sun. "After a couple of screen tests, bosses decided he was the perfect man for the job and signed him up. He's very excited." Hardy was also a member of the cast of the British TV show EastEnders. Mr. Robot star Rami Malek is attached to play Queen frontman Freddie Mercury in the new film after Sacha Baron Cohen pulled out over creative differences with the band. Queen are currently touring North America with Adam Lambert. - New Musical Express, 6/29/17...... Sony Corp. has announced that one of its factories near Tokyo is restarting production of vinyl records beginning in March 2018, the first time mass production of vinyl has happened in 30 years. Sony says it has already installed record-cutting equipment at a recording studio in Tokyo, which will cut the master copies before they're sent to the factory for mass production. The initial albums will contain mostly older Japanese music, but could expand to include today's hit songs, which Japanese youth are increasingly searching for on vinyl, according to Sony. "A lot of young people buy songs that they hear and love on streaming services," Sony Music CEO Michinori Mizuno said. Japan currently has one active record manufacturer that makes limited qualities of new releases, but it often cannot keep up with demand. Nearly 800,000 vinyl records were sold in Japan last year, an eightfold increase from 2010. Meanwhile in the US, the United Record Pressing plant near Nashville, Tenn., which has manufactured vinyl since 1949, is reportedly planning to expand its operations, doubling its current production capacity. In addition to manufacturing commercial records, United also offers custom record-making services to consumers. - PCMag.com, 6/30/17......

The iconic disco dance floor from 1977's Saturday Night Fever was expected to fetch over $1 million when it is auctioned at the end of June by the California auction house Profiles in History. The 24 x 16 foot floor, with its more than 250 red, white and blue separate light compartments, was built and installed at Brooklyn's 2001 Odyssey nightclub specifically for the film. When the club closed in 2005, former employee Vito Bruno, now the executive of a party-planning company, bought the floor and has had it since. In the same Profiles in History sale are several seemingly more manageable collectibles, including Star Wars actor Mark Hamill's screen-used Luke Skywalker lightsaber from The Empire Strikes Back and A New Hope, and a Golden Ticket from Willy Wonka & the Chocolate Factory. An R2-D2 robot that was reconstructed out of parts from the original Star Wars trilogy and the first two prequels was sold at auction to an anonymous buyer in the auction for $2.76 million. The idea of an "original" R2-D2 doesn't really fly, considering that movie studio Lucasfilm always worked with multiple prototypes, and there were four R2-D2 models behind the scenes of the first Star Wars movie. The droid was sold off in the estate sale of its deceased owner. - Marketwatch.com/Gizmodo.com, 7/1/17...... Gary DeCarlo, a singer with the band Steam who co-wrote and sang lead on the band's enduring 1969 hit "Na Na Hey Hey Kiss Him Goodbye," died on June 28 at a hospice in his native Connecticut following a battle with lung cancer. He was 75. DeCarlo and his former bandmates Paul Leka and Dale Frashuer, who played in local Connecticut bands, Na Na Hey Hey Kiss Him Goodbye." Leka eventually moved into production and, for Mercury Records, recorded a session with DeCarlo. Needing a B-side for their single "Sweet Laura Lee," the two revived a Glenwoods track titled "Kiss Him Goodbye." At the time of the single's release, Steam didn't actually exist: The band seen on the single's cover as well as promotional performances -- where the singer lip-synched DeCarlo's vocals -- were hired to promote the track, even though none of them actually contributed on "Kiss Him Goodbye." Still, the single rose to Number One on the Billboard Hot 100 in the latter half of 1969, resulting in a self-titled album in 1970 before Steam dissolved due to DeCarlo's dissatisfaction over the false nature of the band. Over the ensuing decades, the song became an anthem at stadiums and arenas, with the home crowd chanting the song's chorus to taunt the away team when a victory is decidedly in hand. The chant has also accompanied pitching changes and ejections at sporting events. The Supremes, Bananarama, the Nylons and Kristinia DeBarge were also among the artists who covered the track, with the latter three acts turning their renditions into charting hits. By DeCarlo's count, the song in all its forms has sold over 6.5 million copies. Most recently, a group of Democrats invoked the chant in May to taunt Republicans after the House of Representatives passed a health care bill opposed by Democrats. - 6/28/17.
Tuesday, June 27, 2017
Fans of Rush have successfully lobbied the High Park Zoo in Toronto to name three newly born capybaras -- a South American mammal that resembles a giant guinea pig and is the largest living rodent -- "Geddy," "Alex" and "Neil" after three of the city's most famous sons, Rush members Geddy Lee, Alex Lifeson and Neil Peart. "We are thrilled to hear that three cute little furry creatures from South America now bear our names. Thanks to all who voted to give us this special honour!," Geddy Lee said in a statement, jokingly adding, "By the way, which one is me? In the picture I saw none of them were wearing glasses." In May 2016, the three capybaras' parents escaped from the same zoo and, after 36 days on the lam and a cost of about $15,000, were eventually recaptured. The pair became affectionately known as "Bonnie and Clyde." The city also honored Rush in Sept. 2016 when a suburban park in Toronto was named the "Lee-Lifeson Art Park" in an area in which the pair grew up and Rush formed in 1971. - Billboard, 6/25/17......
Stevie Nicks has re-recorded "Gypsy," a track from Fleetwood Mac's 1982 album Mirage, for a new Netflix show of the same name and which was inspired by the song. Gypsy show creator Lisa Rubin says she wrote the new show's pilot episode after listening to the Fleetwood Mac track, and Nicks subsequently offered to re-record the song for Gypsy's opening credits. "I'm very excited for the world to hear 'Gypsy' more like I wrote it -- on piano. I am very proud of this version," Nicks told Entertainment Weekly. The 10-episode first season of Gypsy will be available for streaming on Netflix on June 30. - New Musical Express, 6/26/17...... Glen Campbell's final studio album, Adiós has debuted at No. 40 on Billboard's Hot 200 album chart for the week ending July 1. With 14,000 units sold -- nearly all from traditional album sales -- Adiós was recorded in 2012, a year after it was announced the ailing star had Alzheimer's disease. The LP is Campbell's 16th Top 40 album, and did even better on the Billboard Top Country Album chart, where it bowed at No. 7 and becomes his 19th Country Top 10 effort. Meanwhile, Christine McVie and Lindsey Buckingham's self-titled joint album has debuted at No. 17 on the Hot 200, with 23,000 equivalent album units earned in the week ending June 15 -- 22,000 in traditional album sales. The Buckingham/McVie album surpasses the chart highs of any of the two artists' solo projects. Chuck Berry's posthumous LP CHUCK has also risen to No. 49, after its June 16 release. CHUCK is the late rock legend's first album of mostly new music since 1979's Rock It, and becomes his highest charting album of new music since 1972, when The London Chuck Berry Sessions peaked at No. 8. - Billboard, 6/23/17...... Gene Simmons of Kiss has told Forbes that he's abandoning his attempt to trademark the heavy metal "devil horns" gesture -- a thumb-out variation that looks more like the American Sign Language symbol for "I love you," or the thing Spider-Man does to activate his web shooters. After Simmons filed an application with the U.S. Patent and Trademark Office on June 9 to patent the gesture, he came under criticism by many in the heavy metal community, including the widow of legendary frontman Ronnie James Dio, who passed away and is credited with actually inventing the "horns" signal. "Because I've been lucky enough to have done it so much, it's been more equated with me than anyone else," Ronnie Dio said in a late 1990s interview, adding, "although Gene Simmons will tell you he invented it -- but then again, Gene invented breathing and shoes." - Spin.com, 6/22/17......
A deluxe 3-CD remastered version of Prince's 1984 landmark album Purple Rain has just hit stores, and unlike most "deluxe reissues," it isn't padded with "alternate mixes" or the kind of bonus material that only diehards care about -- it's stuffed with fully finished Prince and the Revolution songs from when the band was at its creative peak. Disc 1 is a 2015 Paisley Park remaster of the album that sounds better than ever; Disc 2 contains songs previously unreleased songs from Prince's vault; and Disc 3 features single edits and B-sides. A bonus DVD showcases Prince and the Revolution live at the Carrier Dome in Syracuse, NY, on March 30, 1985. - Billboard, 6/23/17...... Power of Peace, a collaborative LP from Carlos Santana and the Isley Brothers, is due July 28. Santana says Ronald Isley's cover of Burt Bacharach's "The Look of Love" was the first song he and his new bride, Santana band member Cindy Blackman Santana, danced to at their 2010 wedding, and that first gave him the idea to collaborate with the Isleys. Ronald Isley was then featured adding vocals to a pair of songs on Santana's 2016 album Santana IV, and now a 13-song set with Santana on guitar and Isley singing songs made famous by such artists as the Chambers Brothers, Stevie Wonder, The Impressions, Marvin Gaye and Bacharach has been released. "The theme [of the new LP] is spiritual divine medicine to counter the fever pitch fear that's permeating this planet right now," Santana explains. "Every era has its songs, whether it's Pete Seeger or Bob Dylan or Bob Marley or Curtis Mayfield, to help alleviate the condition of brutality and war." The Isleys recencly joined Santana during his most recent residency in Las Vegas and there are hopes of more performances in the future. Meanwhile, Santana will be touring throughout the summer, and he's also hatching plans for the Santana IV band to regroup -- including for a still-being-finalized 50th anniversary Woodstock festival at which the guitarist is planning to play in "three or four bands," including his own and one with surviving members of Sly & the Family Stone. - Billboard, 6/22/17...... Lionel Richie has announced a co-headlining 22-date tour with Mariah Carey that will launch July 21 in Oakland, Calif., and the former Commodores member and '80s solo superstar says he is welcoming Carey's notorious diva behavior when she joins his summer All the Hits Tour. "I wanted her to feel in her element," Richie says. "And a diva has to do what a diva has to do." Richie says he invited Carey on the tour because of her discography of hits and campy vibe. "It's going to be camp city," Richie says. "And I told her, 'Bring all the camp with you'," referring to Carey's massive entourage. Richie, 68, added that he feels fine after undergoing a knee procedure earlier in the year. The father of three, including actress and reality show star Nicole Richie, says he's also working on a book called How to Survive Your Children. - AP, 6/23/17......

Bee Gees surviving brother Barry Gibb played the renowned "legends slot" at the UK's Glastonbury Festival on June 25, drawing heavily from the group's vast back catalogue during his 75-minute set. Early in the set, Gibb dedicated the Bee Gees' hit "Words" to the "people of Manchester and London," who have undergone recent terror attacks. He finished the set with "Tragedy" in a Bee Gees-style gold jacket given to him by a festivalgoer. Also appearing at this year's Glastonbury was Chic mastermind Nile Rodgers, whose set included a rendition of his collaboration with the late David Bowie, "Let's Dance." Referring to his recent battle with an extremely aggressive cancer, Rodgers told the crowd: "I feel like the luckiest man in the world tonight, because six years after that doctor told me to get my affairs in order, today, six years later, I am cancer-free!," to wild cheers from the audience. - New Musical Express, 6/25/17...... Paul McCartney participated in a Facebook Live web chat with comic Tim Minchin on June 21, after previously announcing his first tour of Australia and New Zealand in 24 years. Asked his best memories of Australia, which he last toured in 1993, McCartney said, "I think it's the wildlife because we don't have that here. We don't have kangaroos or koalas. So we went to a zoo and were able, me and the kids, were able to hold a little peaceful koala." A fan asked if he'd consider adding the McCartney solo song "Ode to a Koala Bear" to his set list and he said whimsically, "That's a thought, isn't it?" Presale tickets for the Down Under concerts, which take place from Dec. 2-Dec. 16, are currently available on PaulMcCartney.com, with general sales beginning July 4. - Billboard, 6/22/17...... Queen and Adam Lambert gave their first US live performance since 2014 when they appeared on ABC's Jimmy Kimmel Live on June 23. The band performed the Queen track "I Want It All," and also a snippet of a new Adam Lambert song, entitled 'TwoFux', during the set. Queen and Lambert recently announced a huge US tour for 2017, with European and Australian runs also following later in the year. Lambert, who rose to fame on the US talent show American Idol, has been Queen's touring frontman and replacement for Freddie Mercury since 2011. - NME, 6/24/17......
Jon Walmsley, who portrayed Jason Walton on the classic 1970s TV series The Waltons, has released a blues-inspired album he says was inspired by a trip to the Mississippi Delta region. The album mixes classic blues standards with a few of Walmsley's original tunes, including the stunning closer, "Katahdin," which is about the beautiful mountains in his home state of Maine. Walmsley recalled the 1976 The Waltons episode when Merle Haggard made a guest appearance in the role of musician Red Turner. "I was thrilled to have him come on the show as a guest star, and even more so that the main plot of the show was the relationship between our two characters," Walmsley recalled. He struck me as being a little bit like Elvis Presley -- where he had his guys who were around him all the time. I think he felt most comfortable at home on the stage. I would have loved to have gotten to know him away from Hollywood, and hung out. Unfortunately, that wasn't to be, but what a great memory." Walmsley is promoting his new release through his website, JonWalmsleyMusic.com. - Billboard, 6/23/17...... The Hollywood Walk of Fame Selection Committee announced on June 23 that Star Wars actor Mark Hamill will be among the celebrities honored in the Walk of Fame Class of 2018. Other actors honored include Nick Nolte, Jeff Goldbum, Gina Lollobrigida and Lynda Carter.
Thursday, June 22, 2017
Billy Joel's stream of consciousness 1980s hit "We Didn't Start the Fire" now has the historically accurate video it deserves, thanks a fan of Joel's. Since the original official video for the 1989 song from Joel's LP Storm Front leaves something to be desired for anyone trying to better understand all the historical events cited in the song, a new video called the "Historically Accurate Almanac" version features clips for the hit's more than 100 references. "Been meaning to get to this for my entire life," said the video's creator in the video description. - Billboard, 6/21/17...... Rolling Stones guitarist Keith Richards and his current wife Patti Hansen were among the mourners at his ex-girlfriend Anita Pallenberg's private funeral service in Chichester, England on June 21. Pallenberg, who died on June 13 at age 73, and the guitarist became lovers after he rescued her from an abusive relationship with his then-bandmate Brian Jones. Richards, who described her as "a most remarkable woman," and the couple had two sons, Marlon and Tara Jo Jo, and daughter Angela during their romance. Tara Jo Jo died from sudden infant death syndrome at the age of two months in 1976. Also attending the funeral was supermodel Kate Moss. - WENN.com, 6/22/17......
According to a report in the New York Post, Bruce Springsteen will mount an eight-week residency, with five shows per week, at Broadway's Walter Kerr Theatre likely beginning in November 2017, but dates have yet to be finalized. The Boss' set will reportedly be "a pared-down version of the set he usually performs in huge arenas and stadiums all over the world," according to the Post. The Walter Kerr Theatre seats 975 people and has been empty since the musical version of "Amlie" ended in May, and the venue's owner has apparently offered Springsteen use of the space for free. Meanwhile, a new musical based on Springsteen's 2016 memoir Born To Run could also be in the works after several producers have reportedly approached him with the idea, and he has reportedly shown interest in a stage adaptation. - New Musical Express, 6/17/17...... Paul McCartney announced on June 21 that he'll bring his One On One world tour to Australia and New Zealand in late 2017, his first tour Down Under in 24 years. The Beatle legend unveiled the five-date trek in a Facebook Live event hosted by musical comedy master Tim Minchin. With his touring band members Paul "Wix" Wickens (keyboards), Brian Ray (bass/guitar), Rusty Anderson (guitar) and Abe Laboriel Jr (drums), the tour will first stop in Perth on Dec. 2, followed by Melbourne (12/5), Brisbane (12/9), Sydney (12/11) and Auckland (12/16). Macca last toured the region on his 1993 New World Tour, and in 1964 the Beatles honored a commitment and made the long haul Down Under at the very peak of their fame. Meanwhile, Sir Paul has been promoted in Britain's hierarchy. On June 16, it was announced that Paul is being upgraded with a Companion of Honor award for services to music, after first being knighted by Queen Elizabeth II twenty years ago. "I'm very happy about this huge honor and with the news coming on my birthday weekend and Father's Day it makes it colossal!" McCartney said. Other luminaries promoted in the Queen's Birthday Honors list include Harry Potter novelist J.K. Rowling for her services to literature and philanthropy, and 100-year-old Gone With the Wind actress Olivia de Havilland, who will become a dame. In all, 1,109 people were on the queen's Birthday Honors list. - Billboard/AP, 6/21/17...... In other Beatles news, a lost song written by George Harrison has been found inside an old piano bench in the couples Oxforshire home by Harrison's widow Olivia Harrison. "There was a folder in George's piano bench and inside I found a typed lyric for [a song called] 'Hey, Ringo.' It think it dates from around 1970," Olivia Harrison said. She also said she believed he had recorded music for the track on a home cassette. Olivia says she gave a copy of the lyrics to Starr at a party in Los Angeles commemorating her husband's 74th birthday in February. She said: "He'd never seen this song before. He said 'What is this?' He was so surprised." The lyrics will be reproduced in an updated illustrated biography about Harrison, entitled I Me Mine. - New Musical Express, 6/17/17...... In a speech at the North Minneapolis Conference on Peace on June 17, Stevie Wonder spoke out about the Black Lives Matter movement and youth gun violence, saying "you cannot say 'Black Lives Matter' and then kill yourselves." "It is in your hands to stop all of the killing and the shooting wherever it might be," Wonder said, adding "Because you know we've mattered long before it was said, but the way we show that we matter, the way that we show all the various people of color matter is by loving each other and doing something about it. Not just talking about it, not just waiting to see the media and press come when there's a horrible thing." The Motown legend also highlighted the fatal shooting of Philando Castile during a 2016 traffic stop by former Minnesota police officer Jeronimo Yanez. On June 16, Yanez was acquitted of all charges by a jury. Several hundred people attended the conference, which focused on violence on city streets and also included an appearance by civil rights leader Benjamin Chavis. After speaking, Wonder closed the event by performing his hits "Love's in Need of Love Today" and "Higher Ground." - Billboard, 6/20/17......
A new Brian Wilson solo anthology of 18 studio and live recordings celebrating the Beach Boys principal's 30-year solo career is due Sept. 22 via Rhino Records. Playback: The Brian Wilson Anthology will include two unreleased songs: "Run James Run," which Wilson wrote and recorded specifically for this project, and "Some Sweet Day," which he wrote with frequent collaborator Andy Paley for an unfinished project in the early '90s. It will also feature classic photographs and liner notes by critic David Wild. - Stereogum.com, 6/21/17...... Queen guitarist Brian May has revealed that there are unheard recordings by his band and David Bowie, with whom they famously teamed up with for Queen's 1981 hit "Under Pressure." According to Britain's Radio X, May says that Bowie and Queen frontman Freddie Mercury "locked horns" during the 'Under Pressure' sessions and that further material was recorded. "It wasn't easy because we were all precocious boys and David was very| forceful, yes," May recalls. "Freddie and David locked horns, without a doubt. But those are the things that happen in a studio, that's when the sparks fly and that's why it turned out so great." May went on: "And not all of what we did in those sessions has ever come to light, so there's a thought." Meanwhile, May has criticized British Airways over their seating arrangements in their on-board first class compartment, which can deny some passengers a seat by the window. In a June 14 internet post, May explained how he normally likes to enjoy the view out of the window while flying: "as soon as I'm up there above the clouds, I feel lucky and excited -- like a kid on a treat." However, May then took issue with BA's seating arrangement, which purportedly prevented him from enjoying the views from his first-class seat (which, for a one-way ticket to LA, should cost around £10,300). "I wonder if I am the only person left in the world who likes to relax in a comfortable seat and dreamily turn my head to the window and get lost in the ever-changing wonders of the planet, as they drift by?" May wrote. "I wonder this because I'm not aware of anyone except me complaining about the new way the seats are configured in BA First Class. I hate it. It costs an arm and a leg to travel this way and I feel that we no longer get our money's worth." - NME, 6/19/17...... On June 19 Rock and Roll Hall of Fame president and CEO Greg Harris announced that the Cleveland-based hall and museum will establish a permanent presence in Tokyo, Japan, in the coming years, following the opening of a short-term exhibit there in September. "Japan is the second-largest music market in the world, making it the perfect place for the Rock & Roll Hall of Fame's first international expansion," Harris said. The Cleveland museum, on the shores of Lake Erie, first opened in 1995 and has drawn and estimated 10 million visitors since its launch. - AP, 6/19/17.....



The heirs of late Lynyrd Skynyrd members Ronnie Van Zant and Steve Gaines, who tragically perished in a 1977 plane crash, are seeking to production and distribution of a film entitled Street Survivor: The True Story of the Lynyrd Skynyrd Plane Crash. On June 16, a lawsuit filed by the heirs, along with a few other surviving Lynyrd Skynyrd members, was revealed when a judge rejected a bid for a preliminary injunction. The dispute emanates from a "blood oath" taken upon the plane crash that befell the 1970s band which helped popularize Southern rock. As described in newly unsealed court papers, in which the survivors agreed in 1987 "never to use the name Lynyrd Skynyrd again in an effort not to capitalize on the tragedy that had befallen the group." Artimus Pyle, who joined the band as a drummer in 1974, is described as a signatory to the Consent Order, although he evidently attempted to sign it "under protest." Nevertheless, suing Lynyrd Skynyrd parties maintain he is restrained through agreement and court order from authorizing or participating in any story that purports to be a history of the band. Also being sued is the film division of Cleopatra Records. Cleopatra points out that Pyle has been interviewed about the subject on numerous occasions without objection. Cleopatra also draws attention to how Lynyrd Skynyrd has been on tour since February, suggesting that the plaintiffs may also be in violation of the Consent Order. U.S. District Court judge Robert Sweet has scheduled a trial for July 11-12. - The Hollywood Reporter, 6/19/17...... Ann Wilson says she's "definitely working on" new solo material and has plans for a solo tour, with Heart on hiatus indefinitely. "The tour's over in the late fall, and when we get back, I'll go into my home studio and we will do it, 'cause there is stuff coming." Wilson released her first solo album, Hope & Glory, in 2007. She's also released a pair of EPs as the Ann Wilson Thing, in 2015 and 2016. Wilson says her new music will likely speak to today's social and political climate, as evidenced by the covers she's been playing on her tour. "Just being out in the world, you see so many things, and every day you experience so many concepts and different people and their coolness and weirdness," she says. "It's a feast of ideas." As for the return of Heart, Wilson says there's no guarantee. "I really don't know at this moment. But I do know for sure it will never be the way it was before. It will be something out of the box, moving forward and evolved -- if it ever happens again." - Billboard, 6/19/17...... Michelle Phillips of the Mamas and the Papas has decided to put her vintage 1970 Mercedes 250C coupe up for auction at a RM Sotheby's Santa Monica sale on June 24. The two-tone, silver and black luxury vehicle, which Phillips traded a Jaguar XKE for because transporting her newborn daughter Chyna Phillips around in the XKE "wasn't working out," is estimated to bring in between $20,000 and $30,000. - Billboard, 6/19/17...... David Crosby, who once casually alleged that "rap isn't music," is featured in a new Twitter ad where users users all over the globe recommend songs that Chance the Rapper should play at his shows. The Byrds/CSNY figurehead is a standout among the twentysomethings who are featured in the same ad campaign, and suggests that Chance play "anything with real instruments" and, more unrealistically, volunteers a collaboration with the rapper ("I could up your game"). - Billboard, 6/19/17......
Co-founding former Kiss drummer Peter Criss has announced he is retiring from live performing, and will play what he says is his last U.S. concert at The Cutting Room, an intimate venue in Manhattan, on June 24. "I want to leave the stage happy," says Criss, who is the co-author and featured vocalist on the hit Kiss single "Beth." "I got onto the stage not thinking about making a buck," Criss says. "It was just pure: Play drums, have a good time, meet girls, travel and get out of Brooklyn." Criss, 71, formed Kiss with Paul Stanley, Gene Simmons and Ace Frehley in 1973, and the band went on to become one of the premier live acts of the decade. But drugs and alcohol helped cut short Criss and Frehley's tenure with the band until a 1996 reunion that was the year's highest-grossing tour. Criss last played with Kiss on a co-headlining tour with Aerosmith in 2003, and even the band's induction into the Rock Hall in 2014 couldn't end on a harmonious note. "I wanted to play so bad that night, and I know Ace did," Criss said. "And we didn't ... I didn't get to end my career the way I wanted to end it. So now I'm doing it my way, kind of like Sinatra." Criss holds out the possibility of similar farewell one-offs in other countries, following a successful show in Melbourne, Australia in May. He says he's also working on a solo rock album, a jazz album, a children's book, and even a comedy screenplay he hopes will interest actor Ben Stiller. - AP, 6/19/17...... An autopsy report issued by the Los Angeles coroner's office on June 19 reveals that Star Wars actress Carrie Fisher had cocaine, ecstasy and heroin in her system when she became ill on a London to Los Angeles flight in December. The reports states it is difficult to pinpoint when the drugs were taken and their impact on Fisher's Dec. 27, 2016 death, which was caused by sleep apnea and other undetermined factors, the report states. The report states Fisher may have taken cocaine three days before the Dec. 23 flight on which she became ill. She died four days later. It also found traces of heroin, other opiates and MDMA, which is also known as ecstasy, but that they could not determine when Fisher had taken those drugs. The findings were based on toxicology screenings done on samples taken when Fisher arrived at a Los Angeles hospital. Fisher long battled drug addiction and mental illness. She said she smoked pot at 13, used LSD by 21 and was diagnosed with bipolar disorder at 24. She was treated with electroshock therapy and medication. Fisher's brother Todd Fisher said that cigarette smoking also likely contributed to his sister's death. "If you want to know what killed her, it's all of it," he said. - AP, 6/19/17...... Actor Stephen Furst, known as Flounder on Animal House and Dr. Axelrod on St. Elsewhere, passed away on June 16 due to complications from diabetes. He was 63. He also appeared as Ambassador Vir Cotto on Babylon 5. - The Los Angeles Times, 6/17/17......

Comedian/actor/screenwriter Bill Dana, who created and starred as the earnest character at the center of the "My Name...Jose Jimenez" routine that made him one of America's most beloved comic performers of the 1960s, died on June 15 at his home in Nashville, Tenn. He was 92. Born William Szathmary on Oct. 5, 1924, Mr. Dana first appeared as Jimenez on The Steve Allen Plymouth Show in Nov. 1959, where he also worked as an Emmy-nominated head writer. Mr. Dana contrived the trademark "Would You Believe?" line of jokes that Don Adams employed as a standup and on the '60s sitcom Get Smart and penned one of the funniest episodes in All in the Family history -- the one from 1972 in which Sammy Davis Jr. plants a kiss on Archie Bunker (Carroll O'Connor). "I said, 'My name...Jose Jimenez,' and the [live] audience laughed," Mr. Dana, a Massachusetts native of Hungarian-Jewish descent, recalled in a 2007 interview with the Archive of American Television. "I remember thinking, 'This guy just said his name and everybody [went crazy]...' Mr. Dana said he got the idea for the character and the accent after talking with a Puerto Rican local while on vacation years earlier. A few months later, Jimenez showed up as an elevator operator on CBS' The Danny Thomas Show. A handful of episodes on that sitcom led to NBC's The Bill Dana Show, in which the character worked as a bellhop at a ritzy New York hotel. Jimenez was so popular, NBC ordered 39 episodes without even shooting a pilot. The series lasted two seasons, with Adams coming aboard as hotel detective Byron Glick the second year. - MSN.com, 6/19/17.
Saturday, June 17, 2017
Interviewed on Sirius XM radio's new Beatles channel on June 12, Eddie Vedder of Pearl Jam revealed that Paul McCartney once accidentally punched him in the face at a Seattle hotel bar while getting excited telling a story. "He kind of was illustrating how he hit this guy, and when he did that, he shot out his left arm as if he was hitting this guy, and I was standing right there, and I got hit," Vedder said. "It was a great, incredible personal story and I caught the end of it, but as I was listening I was just thinking, Paul McCartney just hit me in the face. And it hurt!," said Vedder, who added that his face hurt for days after the incident. "A great time in my life to be hit by Paul McCartney," Vedder said. Adding that after the pain and swelling subsided, he "kind of missed it." Meanwhile, in a recent appearance on Conan O'Brien's TBS talk show, director Judd Apatow said Sir Paul rebuffed him once when Apatow asked McCartney for his phone number. Apatow said that McCartney used to attend his stand-up routines, and he thought he might ask McCartney out to lunch after the two met a few times after the performances. "He was very nice but he instinctively said no. He found a nice way to do it," Apatow said. - New York Post/Billboard, 6/13/17...... In other Beatles news, Yoko Ono is to be credited as co-writer of her late husband John Lennon's "Imagine" more than 45 years after the song was released, in accordance with John's wishes. "Imagine" was recently named the recipient of the 2017 Centennial Song Award by the US National Music Publishers Association, and while collecting the award on Lennon's behalf in New York on June 14, Ono was informed that she will soon receive a songwriting credit on the pop classic. A clip of a 1980 interview with John as shown, in which the late Beatle said Ono deserved a co-writing credit because of her "influence and inspiration" on the song. Since the song debuted in 1971, the writing of "Imagine" has been credited solely to Lennon, though Ono and Phil Spector are listed as co-producers. - New Musical Express, 6/15/17......
Elsewhere on the Fab Four front, George Harrison's son Dhani Harrison has announced he is prepping his first solo album and has booked his debut solo gigs for July. Harrison, 38, has signed a solo deal with BMG Records and is working on an album slated for release later this fall. Dhani has previously released three full-length albums and two EPs with his group Thenewno2, and has collaborated with such artists as Eric Clapton, Wu-Tang Clan, Prince, Pearl Jam, Jakob Dylan and Ben Harper He has also composed music for films, including 2014's Learning to Drive, and the TV series The Divide, Good Girls Revolt and Outsiders. - Billboard, 6/16/17...... John Lennon, Paul McCartney, David Bowie and John Peel were among many music stars honoured with blue plaques for BBC Music Day on June 15. To mark the occasion, the BBC's local radio stations unveiled 47 blues plaques across the country, signifying "locations that played a major role in our musical heritage." Lennon and McCartney were be honoured with a plaque at the venue that they played their only gig as a duo, billed as The Nerk Twins, at the Fox and Hounds in Caversham, Berkshire. Bowie received two plaques -- one in Soho in London to mark where the artist recorded his albums Hunky Dory and The Rise and Fall of Ziggy Stardust and one in Kent to mark the formation of his early band The Manish Boys. Bowie's backing band, the Spiders from Mars, meanwhile got a blue plaque in Hull. - NME, 6/14/17...... Sting was honored with a Polar Music Prize during a gala at the Stockholm Concert Hall on June 15. After performances of Sting tunes by Annie Lennox ("Fragile") and Jose Feliciano ("Every Breath You Take"), Sting gave an acceptance speech. The Swedish prize was founded by ABBA manager Stig Anderson celebrates "the power and importance of music" and winners receive 1 million Swedish crowns. Also receiving a Polar Music Prize was jazz artist Wayne Shorter. - Stereogum.com, 6/16/17......

On June 9, Gene Simmons of Kiss filed an application with the U.S. Patent and Trademark Office that, if approved, would grand him trademark of the "thwip" hand gesture originally made famous by the superhero character Spider-Man -- the curling of one's middle and ring fingers while the pinky, index, and thumb remain extended. Simmons says that the gesture became an iconic part of Kiss's act during its 1974 Hotter Than Hell tour. According to Simmons application, he's seeking to trademark the symbol for all things relating to "entertainment, namely, live performances by a musical artist; personal appearances by a musical artist." The obvious issue at hand is whether or not Simmons will be able to make a solid enough argument that the gesture is so strongly tied to his brand in peoples minds that he should own it. The gesture also happens to be the sign for "I love you" in American Sign Language for the deaf. - Gizmodo.com, 6/14/17...... Bob Seger made the surprise move of bringing his "old time rock n' roll" into the digital realm on June 16, after a long time of running "against the wind" of the streaming music market. Seger is now streaming 13 of his titles -- eight studio albums, three compilations and two live sets -- via Amazon Music, Spotify, Apple Music, iHeartRadio, Napster and Slacker Radio. The albums will also be available for digital download. It marks the long-awaited arrival of Seger's music after a lengthy holdout during which fans have campaigned on social media for the material to become available. "Bob Seger is an amazing artist with songs and albums that stand the test of time, and we're thrilled he is now making his catalog available to stream on Amazon Music," said Amazon Music VP Steve Boom. Seger was also late to releasing his catalog titles on compact disc, only releasing them in earnest beginning in 1989, and he only arrived on iTunes in 2011. The streaming move comes as Seger and his Silver Bullet Band are preparing for their Runaway Train Tour, which kicks off Aug. 24 in Toledo, and amidst reports of Seger working on a new album in Nashville, though no release details have been announced yet. - Billboard, 6/16/17...... Glen Campbell released his final studio album, Adiós, on June 9, and his daughter Ashley Campbell says the recording was therapeutic for him as well. "We definitely were seeing a decline, so we wanted him to be able to do this, while he still could," Ashley said of her dad, who was diagnosed with Alzheimer's disease in 2011 after signs of memory loss. "So definitely we didn't think there was going to be another album." Adiós features songs that Campbell has loved to sing, but never recorded, including songs made famous by the likes of Bob Dylan, Linda Ronstadt and Johnny Cash. His longtime banjo player Carl Jackson produced the album, which includes guest vocals from Willie Nelson, Vince Gill as well as his daughter, who is also a musician and singer. Ashley says her 81-year-old dad is "doing so much better than a lot of other people in his position... Instead of being scared and confused all the time, he is just happy and loves being around people. And enjoys his desserts and all that. It's nice to know that we have some kind of bright side in this dark situation." - AP, 6/15/17......
Rod Stewart became the latest rocker to ignore requests to boycott Israel when he performed in Tel Aviv on June 14. Stewart, who last played in Israel in 2010, hit the stage at Park Hayarkon despite calls for him to cancel the concert from a consortium of musicians keen to keep top acts from performing in Israel to protest the nation's ongoing spat with Palestine. Stewart performed all his hits and gave his Israel return a local touch when he invited singer Rita Yahan-Farouzto join him onstage for a rendition of his ballad "Sailing." The band Radiohead also is going ahead with plans to perform in Israel despite the boycott. - WENN.com, 6/16/17...... Stevie Nicks has composed and recorded a new song called "You Hand I Will Never Let It Go" that appears in the forthcoming movie The Book of Henry.The film follows a single mother named Susan (played by Naomi Watts) who waits tables at a diner alongside her friend (Sarah Silverman). Susan finds herself in the middle of some troubling small town drama, and the story unfolds from there. Nicks is embarking on a solo tour that includes a huge show with Tom Petty and the Heartbreakers in London's Hyde Park on July 9. In other Fleetwood Mac-related news, Christine McVie and Lindsey Buckingham are currently promoting their self-titled joint album, which dropped on June 9, and appeared on NBC's The Tonight Show on June 12, where they performed the FM classic "Don't Stop." Fleetwood Mac are due to play a huge new festival in L.A. and New York this summer, and McVie recently revealed that the entire band is "going to start rehearsing in March 2018" for a "global tour" than will begin next June. - Stereogum.com/New Musical Express, 6/14/17...... Less than a month after co-founder Gregg Allman died at age 69, organizers of his Laid Back Festival have announced that the food and music event will hit the road for a three-city swing in September with an all-star collection of rock icons paying tribute to the late Allman Brothers Band leader. Jackson Browne, Steve Winwood, Little Steven and the Disciples of Soul, Peter Wolf and Jaimoe's Jasssz Band will headline the event, which was first launched in 2015 as a one-off show curated by the singer/keyboardist before expanding in 2016. 2017 shows will take place at Holmdel, New Jersey's PNC Bank Arts Center (Sept. 21), Hartford, Connecticut's XFINITY Theatre (Sept. 23) and Wantagh, New York's Northwell Health at Jones Beach Theater (Sept. 24). - Billboard, 6/13/17......
Alice Cooper has announced that he and his original Alice Cooper Band lineup are reuniting for a UK tour that's set to kick off on Nov. 11 in Leeds. Cooper was joined onstage in Nashville in May by original band members Dennis Dunaway (bass), Michael Bruce (guitar) and Neal Smith (drums). They performed a five song mini-set accompanied by current Alice Cooper band member Ryan Roxie on guitar. "When the original band broke up in 1975, there was no bad blood," Cooper says. "There were no lawsuits -- we had just burned out the creative process. We were never out of sight of each other for 10 years. Everybody just went their own way. Neal, Dennis and I always stayed in touch. Mike disappeared for a while and Glen Buxton passed away in 1997, which was a big blow." Alice and the band will also play Glasgow (Nov. 12), Birmingham (Nov. 14), Manchester (Nov. 14) and London (Nov. 16). Tickets for all shows are on sale now. - New Musical Express, 6/14/17...... Neil Young's ex-wife Pegi Young posted a message on the offical Bridge School website on June 14 stating that the popular Bridge School Benefit concert that Neil Young has hosted for the past 30 years will not take place in 2017, and its future remains unclear. "The Bridge School Benefit Concert, traditionally held at Shoreline Amphitheatre, will not be held in 2017," reads Pegi Young's letter. "We want to express our sincere and profound thanks to all of you for your love and support, demonstrated by way of your attendance at 30 years of Bridge School Benefit Concerts. They have been truly memorable events and we have great appreciation for everyone who has been involved beginning, of course, with Neil Young and including all the many artists who have been so generous with their time and talent; the production people who have made it all possible." Neil Young also issued a statement on the school website, citing "personal reasons" for no longer hosting the event beginning this year. "Although I will continue in fund raising efforts, for personal reasons beginning this year I will no longer be hosting The Bridge School Concert," he wrote. "I wish everyone the best as the school heads into the future." The annual BSB concert was founded in 1986, and in addition to Neil Young has been headline by such acts as David Bowie, R.E.M., Pearl Jam, Bruce Springsteen, The Who, Brian Wilson, Patti Smith, Arcade Fire, My Morning Jacket and many more. The school was co-founded by Pegi Young in 1986 for children with severe speech and physical impairments after she and Neil Young had trouble finding a suitable school for their non-verbal son, Ben Young, who has cerebral palsy. She is currently the president of the board of directors. - Billboard, 6/14/17...... Robin Trower will release a new studio album, Time and Emotion, on Aug. 4 in the UK. "I can honestly say I don't know when I have been happier with an album," says the 72-year-old guitar god. "I feel Time and Emotion contains some of my very best work." To promote the new LP, Trower and his band will perform his only concert in the UK this year at London's Islington Assembly Hall on Nov. 29. - Noble PR, 6/16/17......
Actress and model Anita Pallenberg, the former girlfriend of Rolling Stones guitarist Keith Richards, died of as yet unannounced causes on June 13, according to a post on social media by her friend Stella Schanabel. She was 73. "I have never met a woman quite like you Anita," Schanabel's post stated. Pallenberg, born in Rome to German parents, spent time with Andy Warhol's Factory crowd in New York City before meeting the Rolling Stones in Munich in 1965. She was romantically involved with band member Brian Jones for around two years, but became better known for her long-term relationship with Richards. Though they never married, Pallenberg and Richards were in a relationship for around 12 years -- from 1967 to 1980 -- and had three children together, with the third tragically dying of cot death at just 10 weeks old. Pallenberg sang backing vocals on the classic Stones hit "Sympathy For The Devil" and has been acknowledged as a significant influence on the band. Jo Bergman, the band's assistant in the late '60s and early '70s, once said: "Anita is a Rolling Stone. She, Mick, Keith and Brian were the Rolling Stones. Her influence has been profound. She keeps things crazy." Pallenberg's acting career included appearances in the controversial Mick Jagger film Performance (1970) and a supporting role in the 1968 cult classic Barbarella. She later appeared in Harmony Korine's 2007 film Mister Lonely, and appeared alongside Marianne Faithfull in a classic episode of Absolutely Fabulous, playing The Devil to Faithfull's God. The actress/model battled drug addiction for much of her life but said in 2014 that she had been sober from drugs for 14 years. She is survived by two children and five grandchildren. - NME, 6/14/17.
Monday, June 12, 2017
Bette Midler was awarded a Best Performance by an Actress Tony for her starring role in "Hello, Dolly!" at the 71st annual Tony Awards on June 11, 2017 in New York City. During her lengthy acceptance speech, the diva was given the hint that it was time to wrap up with play-off music, to which she responded, "Shut that crap off!" Midler went on to praise the "Hello Dolly!" as a production that "has the ability to lift your spirits in these terrible, terrible times." "Hello, Dolly!" won four awards in all, including Best Revival of a Musical. - Billboard, 6/11/17.....

Herb Alpert has recorded a jazzy take of the Beatles' "Michelle" which will be included in his upcoming album Music Vol. 1, which hits stores on July 28. When Alpert and his '60s band The Tijuana Brass played London in 1966, their concert was promoted by Beatles manager Brian Epstein, and Alpert remains a professed Beatles fan. "When people ask me, 'Do you regret anything,' I was thinking, man, in 1962, after A&M (Records) started, the Beatles were hunting for a record company," Alpert says. "They were on VeeJay for a while and I guess nobody really was coming to the party. I was thinking, 'Man, if I had flown over to London just to see if we could do something...' but the timing was off. I didn't get them at that moment. I retrospect you think, 'Man, they were available...'" Music Vol. 1 includes a variety of other covers, including standards such as "Unforgettable," "Cheek To Cheek" and "C'est Si Bon," a new version of the Tijuana Brass' "Flamingo" and a rendition of Jason Mraz's "I'm Yours." The set includes one original, "Sugarfoot." "My excitement has accelerated over the years," Alpert notes. "I'm getting more out of the trumpet with less effort. I'm just having a good time doing it, so I'm a lucky guy in that respect." - Billboard, 6/9/17...... An estimated 14,000 fans turned out to see Aretha Franklin perform a headline concert in her hometown of Detroit at the finale of the three-day Detroit Music Weekend festival on June 10. The generous 110-minute performance surveyed much of the Queen of Soul's 60-year recording career over the course of a dozen songs, including her classic soul period with "Chain of Fools," newer material including Adele's "Rolling in the Deep," and a vamped "Freeway of Love" that turned into a soaring gospel testimony. The previous day, Franklin was feted with a tribute concert -- which she was unable to attend for health reasons -- that featured Stevie Wonder, Bob Seger, Mitch Ryder, Kid Rock, Ariana Grande and others. Franklin, now 75, has hinted that the Detroit performance may be her last in her hometown. "It's still moving in that direction. It's winding down," she told Billboard recently. "There's a warranty on everything. Fifty-four years of traveling and flying... can be very tiring. I'm not happy, exactly, about doing something that you've been doing for 54 years that you really, really love. But nothing lasts forever." Although considering retiring from live performing, Franklin says she's hoping to release a duet album early in 2018 with contributions from such artists as Wonder, Elton John and Lionel Richie. She is continuing to develop a biopic and has a museum and nightclub/restaurant in mind as well. A street in Detroit was also renamed in Franklin's honor during the festival. - Billboard, 6/11/17......

Phil Collins has been forced to postpone a June 8 concert on his Not Dead Yet tour at London's Royal Albert Hall after suffering a serious head injury in his hotel room. Collins, 66, was preparing to play the fourth gig in a five-night run at the venerable venue when he slipped and fell the previous evening. "Phil suffers from 'drop foot' as a result of a back operation which makes it difficult to walk," read a statement on his Facebook page. "He rose in the middle of the night to go to the toilet and slipped in his hotel room, hitting his head in the fall on a chair. He was taken to hospital where he had stitches for a severe gash on his head close to his eye and is recovering well. He will be kept under observation for 24 hours." The former Genesis drummer/vocalist and solo star launched his first tour in over a decade earlier in 2017. The statement said he will reschedule the Royal Albert gigs for Nov. 26 and 27 and is planning to continue his tour on June 11 with a gig in Cologne before heading back to London for a headlining gig at BST Hyde Park on June 30. - Billboard, 6/8/17...... A hearing is set for the third week in June on a motion by the estate of Prince to void its $31 million deal with Universal Music Group for the rights to the late pop star's "vault" of unreleased tunes and other recordings, due to potential conflicts with Warner Music Group's rights. In a flurry of court filings earlier in June, Prince's eldest half sister Sharon Nelson objected to the proposed rescission of the deal on grounds that it would harm the estate's business reputation. UMG is also seeking a refund of the $31 million it paid the estate for a recorded-music package. Meanwhile, a new charitable foundation is being launched in Prince's honor. The nonprofit PRN (Prince Rogers Nelson) Alumni Foundation -- whose board of directors is comprised of former Paisley Park employees -- is dedicated to aiding the various causes and charities that Prince supported over the years. - Billboard, 6/9/17...... An upcoming book entitled Bob Dylan: A Spiritual Life will explore the spirituality of Bob Dylan. Author Scott Marshall says it's "tough to ignore the impact of Dylan's Jewish roots and the impact that Jesus has had on Dylan -- they're both a part of his story." Marshall continued: "He just turned 76, seemingly past retirement age, but he's still on the road and in the studio. And last October there was plenty of controversy when he won the Nobel Prize in Literature. Trust me when I say it's a similar situation going on when it comes to his spiritual journey over the decades: plenty of intriguing stories, competing voices, humor, conflict. Dylan sings and speaks when he feels like it. When he feels like going silent, he does that." Bob Dylan: A Spiritual Life will drop on June 20. - Billboard, 6/8/17...... Lawyers representing Led Zeppelin have asked a 9th circuit appeals court to consider forcing the plaintiffs in the 2016 "Stairway to Heaven" trial to pay for their litigation fees in the case, in which a jury found guitarist found guitarist Jimmy Page did not copy the song's iconic riff from a 1968 instrumental piece by Spirit called "Taurus." On June 2, Led Zeppelin attorney Peter Anderson filed a brief that argued that an appeal of the verdict filed by attorneys for late Spirit songwriter Randy Wolfe's estate "has absolutely no merit." Anderson also asserts, "In addition, and including because Skidmore continues to advance frivolous arguments and misstate the law ... defendants should recover their costs and attorneys' fees on appeal." - Billboard, 6/8/17......
A 2016 Carole King concert filmed at Hyde Park in London will be screened at about 600 movie theaters across the U.S. for one night only on July 11. The concert was King's first U.K. performance in 27 years, where she performed her iconic album Tapestry in its entirety for the first time ever. It includes guest appearances from such friends and collaborators as David Crosby, Lou Adler, Danny "Kootch" Kortchmar, Graham Nash, Elton John and Barry Mann and Cynthia Weil. The screening will also feature an interview with King, and tickets for Carole King: Tapestry -- Captured Live at Hyde Park London are available online at www.FathomEvents.com and at participating theater box offices. - Billboard, 6/8/17...... Queen guitarist Brian May has released a new video detailing and promoting the forthcoming Queen Monopoly game which substitutes properties for iconic Queen moments. The Queen Monopoly game has been in the works for a year in a half, which May compares to the time-frame of making an album. May says in the video: "You've got your band on the road and you have a career, and all the milestones that happen in real life will happen to you. All the good stuff and all the bad stuff, too." The 18-minute-long video also contains a comprehensive discussion of the game rules, an unboxing of the game pieces and board and explains how this collaboration came to be. Queen's Monopoly will be available in the U.K. beginning June 23. - New Musical Express, 6/8/17...... Country music songwriter/producer Norro Wilson, whose work includes Charlie Rich's "The Most Beautiful Girl" and "A Very Special Love Song," George Jones' "A Picture of Me (Without You)," Tammy Wynette's "He Loves Me All The Way," and Charley Pride's "Never Been So Loved (In All My Life)," passed away on June 8 after a recent stay in hospice care. He was 79. The Scottsville, Ky. native was a Grammy winner who began his music career as a Gospel singer, performing in the group The Southlanders, and began to record more often as a solo artist in the late 1960s. His own country chart appearances included "Only You" and 1970's "Do It To Someone You Love," which peaked at No. 20. In the 1980s, Wilson stayed busy producing records, and working in the A&R department at RCA. He was inducted into the Nashville Songwriters' Hall of Fame, and was also a 2008 inductee into the Kentucky Music Hall Of Fame. - Billboard, 6/9/17...... Ed Victor, an A-list literary agent who brokered recent bestselling memoirs by the likes of Keith Richards, Eric Clapton and Andrew Lloyd Webber, died on June 7 in London of a heart attack. He was 77. Other clients include Pete Townshend, U2, Carl Bernstein and Candice Bergen. A New York City native, Victor moved to Britain in the early 1960s after receiving a scholarship from the University of Cambridge. He attempted to start a newspaper and was an editor at Alfred A. Knopf and at Weidenfeld & Nicolson before launching his own literary agency in 1976. - Billboard, 6/9/17......

Actor Adam West, who rose to fame portraying Batman in the 1960s TV series that lifted the Caped Crusader into pop culture consciousness, died on June 10 after a "short but brave battle with leukemia," according to a post on Facebook by his family. He was 88. Mr. West, who played the superhero straight for kids and funny for adults, initially chaffed at being typecast after Batman went off the air after three seasons, but in later years he admitted he was pleased to have had a role in kicking off a big-budget film franchise by showing the character's wide appeal. Born William West Anderson in Walla Walla, Wash., Mr. West moved to Seattle at age 15 with his mother after his parents divorced. He graduated from Whitman College, a private liberal arts school, in Walla Walla, and after serving in the Army, he went to Hollywood and changed his name to Adam West and began appearing on a number of television series, including Bonanza, Perry Mason and Bewitched. Mr. West initially chaffed at being typecast after Batman went off the air after three seasons, but in later years he admitted he was pleased to have had a role in kicking off a big-budget film franchise by showing the character's wide appeal. More recently, he did the voice of nutty Mayor Adam West in the long-running Family Guy series. Mr. West is survived by his third wife, Marcelle, and six children. - AP, 6/10/17.
Wednesday, June 7, 2017
The remastered 50th anniversary edition of the Beatles' Sgt. Pepper's Lonely Hearts Club Band re-entered the Billboard Hot 200 album chart for the week ending June 1, coming in at No. 3 with 75,000 equivalent album units sold. The No. 3 ranking is Sgt. Pepper's' highest since the Dec. 30, 1967-dated chart, when it also placed at No. 3, and is also the highest rank for a Beatles album in more than 16 years. The album also helped the legendary quartet re-enter the Billboard Artist 100 chart at a new peak of No. 5. The Artist 100 chart blends album and track sales, radio airplay, streaming and social media fan interaction. The band previously peaked at No. 14 on that chart on Oct. 1, 2016. - Billboard, 6/7/17......
Gregg Allman was laid to rest on June 3 at Rose Hill Cemetery in Macon, Ga., near the U.S. "Highway 41" that was immortalized in the Allman Brothers Band hit "Ramblin' Man." The legendary Southern rocker was buried near his late brother Duane Allman in the same cemetery where, according to Allman, they used to write songs among the tombstones. Thousands of fans lined the streets of Macon to honor Allman, as a bagpiper played a somber tune. Family and friends, including musicians who played in the ABB over the years, gathered on a hillside overlooking his grave, which is shaded by huge oak trees. Many shared memories of concerts, and some blared the band's songs from their cars and trucks. One carried a sign saying "You made our soul shine. We'll miss you brother Gregg." Before the burial, a private funeral service was held inside a small chapel with mourners, including Allman's ex-wife Cher, filing past as five black stretch limousines waited outside for the short trip to the cemetery. Allman's famous fellow Georgian, former U.S. Pres. Jimmy Carter, also mourned the keyboardist who drew large crowds to campaign events during his 1976 presidential race. Allman died May 27 at the age of 69 of liver cancer at his home near Savannah, Ga. Allman's manager, Michael Lehman, told the AP that the night before Allman passed away, he was able to listen to some of the tracks being produced for his final album, Southern Blood, which is scheduled to be released in the fall. "He was looking forward to sharing it with the world and that dream is going to be realized," Lehman said. "I told him that his legacy is going to be protected, and the gift that he gave to the music world will continue to live on forever." On June 6, Allman was also honored with an all-star tribute during the CMT Music Awards in Nashville, Tenn., which opened with a performance of ABB songs by Derek Trucks, Charles Kelley of Lady Antebellum, Jason Aldean and Darius Rucker. - AP, 6/3/17...... Meanwhile, Cher has confirmed on Twitter that a Broadway musical based on her life is coming to The Great White Way in 2018. On June 6, Cher tweeted, "Just got off phone w/Writer & Director of musical. There will be performance in theatre with actors, dancers, singer It'll be on Broadway 2018." Jason Moore, who previously directed the stage musical "Avenue Q" as well as the popular a cappella film Pitch Perfect, is directing the show, which is based on the singer's life and career, according to reports from the New York Post. It features a book by Rick Elice (Jersey Boys), with songs selected from Cher's greatest hits. - The Hollywood Reporter, 6/6/17......

In related news, a new Meat Loaf musical opened on June 5 in London's West End at the Coliseum. "Jim Steinman's Bat Out of Hell -- The Musical" had its world premiere earlier in 2017 at the Opera House in Manchester, England, and is scheduled to open in Toronto's Ed Mirvish Theatre on Oct. 25. The musical is directed by Jay Scheib and stars Andrew Polec and Christina Bennington as Strat and Raven, respectively. Originally conceived by Steinman for the stage in 1975 and performed once under the name Neverland, in 1977, the musical is about some rebellious teens in post-apocalyptic Obsidian, ruled by the tyrannical Falco. Strat falls in love with the leader's daughter, Raven, and sets out to rescue her. - Billboard, 6/5/17...... A new Prince musical will be touring the UK in 2018. The creators of Michael Jackson-themed musical "Thriller Live" are behind the show, where Prince's greatest hits will be turned into a musical. The show will be taken to theatergoers across the UK and will include hits "Raspberry Beret," "Kiss," "When Doves Cry," "Little Red Corvette" and titular track "Purple Rain." A cast of 26 will tour the show, with dates kicking off in Bromley on Feb. 1 before heading to Manchester, Plymouth, Birmingham and Blackpool. There will also be dates in Edinburgh, Hull, Ipswitch and Belfast. - New Musical Express, 6/4/17...... Chicago founding member Jimmy Pankow and his bandmate Robert Lamm are scheduled to be inducted into the Songwriters Hall of Fame on June 15. Pankow, the songwriter and trombone virtuoso who's responsible for threading Chicago's signature horns throughout five decades of music, says that "inspiration is a constant thing" for his own songs, which include the smash "Just You 'n' Me." "You can be inspired with an idea in any given moment... There have also been songs in my catalog that are instrumentally challenging for the band and for the horn section, and I enjoy that as well," Pankow says. He added that "there's a few really cool possibilities for the next chapter for Chicago that I'm not at liberty to discuss at the moment." Chicago is celebrating its 50th anniversary as a band in 2017, and was recently inducted in the 2016 class of the Rock and Roll Hall of Fame. - Billboard, 6/7/17...... Meanwhile, Motown legend Berry Gordy, Jr. will also be inducted with the 2017 Songwriters Hall of Fame class on June 15. The 87-year-old Gordy, who deferred his induction from last year, says that he's most proud of "all the artists, writers, musicians and producers, who had so much faith and trust in me and the courage to follow me down roads that didn't even exist... They are the people who worked, laughed, cried, lived and died to help make the Motown legacy what it is today, and I'll always be grateful to them." - Billboard, 6/5/17......
The site of the legendary 1969 Woodstock music festival has been given national historic recognition after New York Gov. Andrew Cuomo announced on June 6 that Bethel Woods Center for the Arts in the Hudson Valley town of Bethel has been placed on the National Register of Historic Places. Cuomo says the festival that drew nearly half a million people to Max Yasgur's dairy farm was a "pivotal moment in both New York and American history," and the recognition will preserve the landmark for future generations. Bethel Woods Center CEO Darlene Fedun says the recognition furthers educational and cultural initiatives at the museum and surrounding grounds that embody the "spirit of the '60s." The 800-acre Bethel Woods campus is 90 miles north of New York City. - AP, 6/7/17...... Bob Dylan finally delivered his Nobel Prize lecture in the form of a 30-minute recording on June 4. The iconic singer/songwriter accepted the Nobel Prize in Literature while in Sweden back in April, but did not deliver the lecture that was required in order to claim his 8 million kroner (£725,000) prize money. Dylan traced the literary and musical influences behind his work in the speech, among them Buddy Holly (who Dylan saw shortly before his death), and the classic novels Moby Dick, All Quiet on the Western Front and The Odyssey. In conclusion, Dylan stated the following: "Our songs are alive in the land of the living. But songs are unlike literature. They're meant to be sung, not read. The words in Shakespeare's plays were meant to be acted on the stage. Just as lyrics in songs are meant to be sung, not read on a page. And I hope some of you get the chance to listen to these lyrics the way they were intended to be heard: in concert or on record or however people are listening to songs these days. I return once again to Homer [character in The Odyssey], who says, 'Sing in me, oh Muse, and through me tell the story.'" Dylan was announced as the recipient of the Nobel Prize in Literature in Oct. 2016, but did not acknowledge as much for over two weeks. He did not attend the prize giving ceremony back in December, with Patti Smith performing in his stead. - New Musical Express, 6/5/17...... Barbra Streisand's "The Music The Mem'ries The Magic Tour" has grossed over $53 million after wrapping in May, with an additional $6.8 million in revenue added after the diva played two sold out final concerts in the New York metropolitan area -- at the Nassau Veterans Memorial Coliseum in Uniondale, N.Y., on May 4 and the Barclays Center in Brooklyn on May 6. The tour initially concluded in December 2016 with $46 million earned from a fall trek through North American cities, but in February, Streisand announced two further May dates. In total, Streisand's tour sold 203,423 tickets at 16 shows in 14 North American cities. The diva launched the trek in support of her last album, Encore: Movie Partners Sing Broadway, which topped the Billboard Hot 200 album chart. - Billboard, 6/7/17...... David Bowie's widow Iman posted a tribute to her late husband on Twitter on June 6, what would have been the couple's 25th wedding anniversary. The supermodel posted a photo of Bowie kissing her forehead that included the words, "I would walk forever, just to be in your arms again." She tweeted, "June 6th #BowieForever," with the picture. Bowie and Iman officially married in Switzerland in Ap.1992, but held a church ceremony in Italy on June 6 of that year. They had one daughter together, who's now 16. Bowie died in January 2016 at age 69, following a battle with cancer. - AP, 6/7/17......
To mark the 50th anniversary of the worldwide success of Englebert Humperdinck's 1967 hit "Release Me," Decca/UMe released a new Humperdinck compilation Engelbert 50 in the U.S. on June 2. The two-CD collection includes Humperdinck's long list of hits as well as two new songs. "Release Me" is also notable for spending six weeks at No. 1 in the U.K., and preventing the Beatles from hitting the top spot with one of their greatest double-sided singles, "Penny Lane"/"Strawberry Fields Forever." When asked if he ever discussed his triumph over "Penny Lane" with any of the Beatles, Humperdinck says, "When I met Paul [McCartney] and Ringo [Starr], they were too much the gentlemen to even bring it up." Humperdinck added that he heard Ray Price's version of the song after he recorded his. "[Ray] used to tell his audiences, 'This used to be my song'... He always mentioned my name in his shows," Humperdinck says. Asked if he ever believed he'd one day be celebrating 50 years in the music industry, Humperdinck said: "If you don't put out material that's going to last, you're not going to last. Over the years, I sold over 150 million records. My music has been my passport to the world, and it's been amazing for me. - Billboard, 6/2/17...... Actor Roger Smith, best known for his role as Jeff Spencer in the TV detective show 77 Sunset Strip and later the husband/manager of Ann-Margaret, died at a Los Angeles hospital on June 4 after battling myasthenia gravis, a long-term neuromuscular disease that causes muscle weakness. He was 84. Mr. Smith first began his acting career in the 1950s after being spotted by James Cagney, who put him forward for various movie roles including his part in 1957 film Man of a Thousand Faces. Mr. Smith landed his part in 77 Sunset Strip in 1958, and continued on the ABC series until 1963. The program, which focused on the work of two private detectives, played by Smith and co-star Efrem Zimbalist Jr., is widely considered to have been a game changer in reviving the crime drama television genre. It also lead to a host of spin-offs, including Hawaiian Eye, Surfside 6 and Bourbon Street Beat. Mr. Smith is also known for his part on NBC series Mister Roberts, which ran from 1965 to 1966. Mr. Smith married Ann-Margaret in 1967, and he later quit the acting business to manage her career. The couple had no children, with the actress admitting in the 1980s that she had unsuccessfully tried to become pregnant for over a decade. - WENN.com, 6/7/17...... Comedian Jerry Lewis is recovering after being treated at a Las Vegas hospital for a urinary tract infection, according to his publicist. The 91-year-old Lewis was admitted to the hospital on June 2 so that he could get antibiotics immediately to treat the condition. His publicist says he is doing fine and is expected to be released shortly. Lewis has dealt with a variety of health issues in the past, including hospitalizations in 2012 for his blood sugar and in 2011 for being overly tired. - AP, 6/5/17.
Friday, June 2, 2017
A custom Gibson guitar once owned by late Grateful Dead frontman Jerry Garcia sold for $1.9 million during a charity auction in Brooklyn, N.Y., on May 31. Named "Wolf," the instrument bears a devilish looking, cartoon-like image of a menacing wolf, and was played by Garcia everywhere from San Francisco's Winterland Ballroom to Egypt's Great Pyramids beginning in 1973 in a New York performance the Grateful Dead gave for the Hells Angels. The guitar was owned by devoted Deadhead Daniel Pritzker, a philanthropist, musician and film director who bought the instrument in 2002 for $790,000. "I've been a fan of The Dead since I was a kid, and playing this iconic guitar over the past 15 years has been a privilege," said Pritzker. "But the time is right for Wolf to do some good." The proceeds are earmarked for the Montgomery, Alabama-based Southern Poverty Law Center. Meanwhile, a new Grateful Dead documentary entitled Long Strange Trip: The Untold Story of the Grateful Dead has opened for a week in select theaters in New York and Los Angeles. The four-hour film is also available on Amazon Prime Video beginning on June 2 in six parts. - AP/Billboard, 6/2/17......
After playing two hometown Detroit-area shows in May, Bob Seger & the Silver Bullet Band have announced they'll kick off a full-scale 24-date late summer/fall tour beginning Aug. 24 in Toledo, Oh. Dubbed the Runaway Train Tour, the trek will also hit major cities including Indianapolis (9/2), Detroit (9/9, 9/23), Boston (9/14), Cincinnati (9/21), Pittsburgh (9/28), Atlanta (10/7), St. Louis (10/12), Houston (10/19), Dallas (10/21) and Denver (10/26) before wrapping in Phoenix on Oct. 28. Additional dates are expected to be announced soon. It will be Seger and his band's first live dates since finishing their Ride Out Tour on Mar. 30, 2015 in Indianapolis. Meanwhile, on June 2 Seger released new vinyl editions of his 1994 Greatest Hits album and his 1969 debut, Ramblin' Gamblin' Man. Greatest Hits is being issued on 120-gram and 180-gram vinyl, and comes out as a two-LP set, with a limited purple vinyl edition available exclusively via BobSeger.com. Seger also recently revealed that he has been working on new music in Nashville and Detroit, but no release plans have been announced yet. - Billboard, 6/1/17...... Carlos Santana will be performing the national anthem before Game 2 of the NBA finals between the Golden State Warriors and the Cleveland Cavaliers on June 4. Joining Santana will be famed bassist Benny Rietveld. Santana will launch a U.S. summer tour in Washington on June 23 and run through August. - Billboard, 6/2/17...... Roger Waters says he isn't worried that including a quote by Pres. Donald Trump in the title track of his new solo album, Is This the Life We Really Want?, will date the LP. "No, I don't worry about it," Waters says. "I'm going on the road and that quote will be in the show as well. In the show I'm putting that quote edited between the song "Us and Them" and "Money," so it will come over the introduction to the song "Money" -- you'll get him going "I won! I won!" Ka-ching, ka-ching. "Chaos? There is no chaos. It's a well-oiled machine." Ka-ching, ka-ching. "I won! I won!" Ka-ching. So it's sort of him admitting what we're experiencing right now is a Kleptocracy, this is just a way to steal money, and he's laughing all the way to the bank. The people who believed all his bullshit about making America great, getting their jobs back, are going to realize sooner or later it was all a confidence trick and he doesn't give a shit about them. He doesn't care about anybody but himself -- it's his shtick." In a slight to Bob Dylan, Waters also says that he "hasn't got time to do an album of Frank Sinatra covers." "I guess it's because he can't bear the thought of not being on the road and he couldn't think of anything else to do. I can't believe he really has an affinity for all that schlock. But maybe he does." This the Life We Really Want? was released via Columbia on June 2. - Billboard, 5/31/17...... Also taking aim at Pres. Trump lately is Todd Rundgren, who recently debuted a new anti-Trump video on Fox News called "Tin Foil Hat" from his new album, White Knight. "Why are you so angry?," Rundgren said of Trump supporters, who he recently said "won't have a good time" if they come to his concerts. "We're just trying to get our anger out of the way by having a silly little laugh at somebody who's now in power." - Spin.com, 5/28/17......

Aretha Franklin has announced she's hard at work on a new album featuring collaborations with such fellow music icons as Stevie Wonder, Elton John, Lionel Richie and Yitzhak Perlman. "Lionel's working on his piece, Stevie's working on his piece; they're both originals," says Franklin, who's co-executive-producing the album. "I'm working on a couple of things. I think there will be about 10 [songs] on it, maybe 11, but I'm thinking 10." Franklin, who says she hopes to have the album out in January, added that although she has not set an actual retirement date yet, it will become obvious that she's slowing things down. "I just won't be traveling the way I used to or doing anything like I used to in terms of concerts." she says. "It used to be five or six; I'll only be doing one, maybe two -- and maybe none. But I have other things I want to do. There's a lot going on." Also on the front burner for the Queen of Soul is a new food line with Krispy Kreme donuts, and on June 8 she'll be honored in her hometown of Detroit with the naming of Aretha Franklin Way in the city's downtown. - Billboard, 6/1/17...... The remastered 50th anniversary edition of the Beatles' landmark 1967 LP Sgt. Pepper's Lonely Hearts Club Band is on track to top the U.K. album charts once again, a half century after it first conquered the sales chart in the band's native country. The Fab Four's celebrated eighth album logged 27 weeks at No. 1 in 1967 and 1968 and in the U.S., it racked up 15 consecutive weeks at the top of the Billboard 200. Sgt. Pepper's was released in several configurations May 26, highlighted by a six-disc set with four CDs, a DVD and Blu-ray with the remix, outtakes, mono album mix, video content, posters and a book. Peter Frampton, who starred in the infamous 1978 Sgt. Pepper's-based movie with the Bee Gees, says that Sgt. Pepper's is "still my favorite album," and that he was able to sample the album before everybody else after he scored an early bootlegged copy at a flea market on Petticoat Lane. Frampton says he quickly took the album back to his girlfriend's house and put Sgt. Pepper's on repeat play "until my girlfriend's mother came in and said, 'I think it's time for you to go...'" - Billboard, 5/31/17...... Bruce Springsteen surprised the audience during a concert by his E Street Band guitarist/vocalist Steven Van Zandt at the Count Basie Theatre in Red Bank, N.J., on May 27 when he was invited onstage by Van Zandt to perform with him during his encore. Introduced as "a friend who's out of work," Springsteen emerged to jam with Van Zandt on four songs, including "Tenth Avenue Freeze-Out" and a cover of Marvin Gaye's "Can I Get a Witness." Van Zandt and his band, Disciples of Soul, were playing at the venue behind his new album, Soulfire, which hit stores on May 19. - AP, 5/30/17......
June is Gay Pride Month, and Billboard recently asked numerous pop culture luminaries, including Elton John, to write "love letters" to the LGBTQ community. John's letter thanked his fans "for accepting me -- even when others didn't. Thank you for never judging -- even when times were tough. Thank you for always embracing my music -- even after all these years." The letter continues: "This Pride Month, I'm celebrating you. You've showed the world that people of all creeds, colors, and cultures can come together to enjoy the music of an openly gay artist like me. And more than that, you've showed the world that we are all worthy of love. It's no exaggeration to say that thanks to you, society is becoming more just, more loving, and more compassionate. That is something we can be proud of -- not just this month, but every month and every day of the year. With love and gratitude, Elton." - Billboard, 6/1/17...... The family of Gregg Allman has issued a statement saying the funeral for the late Southern rock legend will be held on June 3 in his hometown of Macon, Ga. The private ceremony is scheduled for 1 p.m. tentatively at Snow's Memorial Chapel in downtown Macon. Allman, who died on May 27 of complications from liver cancer and at age 69 in his home in Savannah, Ga., will be buried at Macon's Rose Hill Cemetery, where he spent much time in his youth writing songs and hanging out with friends. Allman's late brother, Duane Allman, and fellow band member Berry Oakley are also buried at Rose Hill. Allman's second oldest son Devon Allman, 44, says that "once we get through the services, I had an idea about on his birthday [Dec. 8] having a big celebration of life for him in New York City, a big concert where all his friends can play, play his songs, donate the money to charity and just have a big love-in in his honor." Meanwhile, Allman Brothers Band manager Bert Holman says that "there's a great deal of material" in the ABB archives, and "we'll keep putting things out as long as there's an appetite for it." A number of other releases are in motion according to Holman, including the individual digital release of six 2003 shows from the Instant Live series, as well as a "best of 2003" four-disc set that Holman says will "cull the best songs and put together a mega-concert in terms of sequencing." Also being readied is a package featuring multiple shows by the original Allmans lineup at the Fillmore West in San Francisco. - Billboard, 5/30/17...... Such major '70s artists as Queen, the Beach Boys, the Commodores, T. Rex, Simon & Garfunkel, Barry White and Golden Earring will be featured on the soundtrack for Baby Driver, a new film from director Edgar Wright (The Hot Fuzz). The film follows a music-obsessed getaway driver, who times his bank robbery escapes to an eclectic selection of songs. Baby Driver will hit theaters on June 28. - New Musical Express, 6/2/17......

Olivia Newton-John, who recently postponed her U.S. Midwest tour dates, has announced she is now delaying all her U.S. and Canadian tour dates because of the return of her breast cancer. Newton-John originally thought her health issues were due to sciatica, but it turned out to be breast cancer that had spread to her lower back. The singer and Grease star was originally diagnosed with breast cancer back in 1992 and has become an advocate for raising money and awareness for the disease. "In addition to natural wellness therapies, Olivia will complete a short course of photon radiation therapy and is confident she will be back later in the year, better than ever, to celebrate her shows," a statement issued by her rep said. Ticket buyers for the upcoming concerts should contact venues directly about refunds. Rescheduled concert dates will be posted at OliviaNewton-John.com in the coming weeks. - Billboard, 5/30/17...... Barbra Streisand is mourning the loss of her beloved dog, Sammie, which she has owned for 14 years. On her Instagram page, the 75-year-old diva posted numerous photos of herself doting on the fluffy white Coton de Tulear, also known as the "Royal Dog of Madagascar." "Jason took this pic of me holding Sammie on Mother's Day," Streisand posted. "This is the last time my picture was taken with my beloved girl Samantha. May she rest in peace. We cherish every moment of the 14 years we had with her. May 2003 - May 2017." Streisand is fond of the breed and has had several Coton de Tulear in the past. She once told a British newspaper that Sammie is "like the daughter I never had." - AP, 5/28/17...... Damian Marley, son of late reggae superstar Bob Marley, is one of 20 investors who have acquired a 60 percent stake in High Times magazine, its digital media platforms and its increasingly popular Cannabis Cup trade shows. High Times, the magazine that for decades has been the go-to bible for backyard pot growers and cocktail party tokers, has retained a loyal print subscriber base of more than 200,000 with millions more following it online, its new owners say. High Times was founded in 1974 by a former drug smuggler named Tom Forcade and once sold at newsstands in the same opaque plastic bags used to shield the covers of porn magazines. - AP, 6/1/17.
Sunday, May 28, 2017
Cher reacted to the death of her ex-husband Gregg Allman on Twitter soon after the Southern rock icon passed away on May 27 at age 69. "IVE TRIED WORDS ARE IMPOSSIBLE GUI GUI," she wrote a few hours after Allman's death, signing her simple but emotional note, "FOREVER, CHOOCH" and also posting a personal photo of the two during their often stormy relationship. Cher and Allman were married from 1975 to 1979, and together they have a son, Elijah Blue, who was born in 1976. The two music heavyweights also collaborated on an album which was released under the name Allman and Woman in 1977. - Billboard, 5/27/17...... In related news, on May 23 Paul McCartney shared a Twitter tribute to late 007 actor Roger Moore, who starred in the 1973 James Bond installment Live and Let Die and for which Sir Paul famously composed and performed the opening theme song. "Roger was a great man and of course a great James Bond who I was lucky to work with during the time of 'Live and Let Die.' He had a heart of gold, a great sense of humour and will be missed by the many people who loved him," McCartney wrote. Earlier, the former Beatle also expressed sympathy for the families of victims at the May 22 bombing in Manchester, U.K., following an Ariana Grande concert. "Like everyone else, my family and I were shocked to hear about the terrible news from Manchester. All that's left to do is send heartfelt sympathy to the families of the victims and Ariana Grande," McCartney wrote. "Praying that something like this never happens again. Love to everyone." - Billboard, 5/23/17......
Aerosmith and Phil Collins are in, but Kiss and Blondie are out of late May and early June performances in the U.K. and Europe following the shocking May 22 terrorist attack at an Ariana Grande concert in Manchester, England. Aerosmith guitarist Joe Perry said he initially thought the band should postpone the band's European tour, but then decided that's not what Aerosmith fans would want. "I don't think I want to live like that or the band wants to live like that, and our fans don't want to live like that," Perry told the Associated Press on May 25. "I think that when we play now it is one more strike against the other side, and it is almost like it has notched our show up another bit, it is like a celebration of freedom and we're not going to stop," he added. Aerosmith went ahead with a May 26 concert in Munich on its Aero-Vederci Baby! Tour. Steven Tyler said the attack that killed 22 people and injured dozens hit him as a father and a musician. "The world is really moving fast. We have to try to do something about it and it is one thing to say, 'We know what you did and you're not going to phase us, and you're not going to scare us,' but yes it is scary and yes you did scare me. But we are going to try to do something to make sure it doesn't happen the next time and that is what we have to start working on," Tyler said. Similarly, the manager for Phil Collins, who is scheduled to play Liverpool's Echo Arena on June 2 ahead of 5 dates at London's Royal Albert Hall beginning on June 4, said those dates would go on. However Kiss, who were slated to play the same Manchester Arena venue that the bombing occurred in on May 30, announced that the show was being canceled in the wake of the tragedy that killed 22 innocent victims and maimed dozens of others. "We are heartbroken by the atrocity committed against the innocent victims of Manchester. We sadly will not to be able to play Manchester Arena on the 30th May," the group posted in a joint statement on May 26. "We have always looked forward to these shows and our local fans, but in light of recent events a cancelled rock show seems of such little consequence. Our thoughts and prayers are with the families and friends of those affected and all the people of Manchester at this difficult time. We are with you and you are in our prayers," the statement added. Likewise, Blondie canceled a May 23 concert in London "as a mark of respect for the victims of the terrible attack" at the Manchester Arena. Lead singer Debbie Harry tweeted that the Round Chapel date will be rescheduled. On May 23, Queen guitarist Brian May reacted to the attack, describing it as "the most terrible thing" while also speaking out against Britain's foreign policy. "If we really think we can solve this kind of violent behaviour by being violent ourselves and being racist and reacting in that way then we are in for the most terrible tragedy for the world, because this is how it escalates," May remarked. - AP/Billboard/New Musical Express, 5/25/17......

Appearing on CBS' The Late Show, on May 24, Paul Simon updated the classic 1967 Simon & Garfunkel song "Feelin' Groovy" for a terrifying age. The idea was that Simon no longer likes playing "The 59th Street Bridge Song (Feelin' Groovy)," so he and host Steven Colbert changed the lyrics so that it could reflect a much scarier age. "Hello lampost, nice to see ya/ We might get bombed by North Korea," Colbert sang. "We're gettin' close to WWIII/ So run for the shelters, feelin' groovy." Then the pair got in on the act together. "The arctic's meltin', seas are boilin'/ These aren't the first pants that I'm soilin'/ We won't survive the century/ We're all doomed, I'm feelin' groovy." Simon also chatted with Colbert about re-recording his older songs for a new album, and donating all the proceeds from his tour to a biodiversity foundation. - Stereogum.com, 5/25/17...... A private jet once owned by Elvis Presley was auctioned on May 27 in Agoura Hills, Calif., during a sales event featuring celebrity memorabilia. The 1962 red Lockheed Jetstar plane, which had been sitting on a runway in New Mexico for 30 years, sold for $430,000 to an undisclosed buyer, according to auction house GWS Auctions. The firm says Elvis himself designed the interior that has gold-tone woodwork, red velvet seats and red shag carpet. But the plane, which has been privately owned for 35 years and has been sitting on a tarmac in Roswell, N.M., currently has no engine and needs a restoration of its cockpit. Presley died on Aug. 16, 1977, in Memphis at age 42. - AP, 5/27/17...... A rep for Ronnie Wood says the Rolling Stones guitarist is expected to make a full recovery following an operation to remove a lung lesion. Wood, who turns 70 on June 1, said in a statement that he is "grateful to doctors who found the lesion in its early stages." Wood is not expected to require further treatment and the procedure will not affect the Stones' upcoming tour, which kicks off in Europe in September. - AP, 5/24/17...... English pop legend Sir Cliff Richard has settled his dispute with South Yorkshire Police regarding reports that named him as a suspected sex offender. Richard was the subject of media reports following a police raid on his home in Aug. 2014, which came as part of a wider investigation into allegations of historical sexual assault. Richard, who denied all allegations at every stage, was later cleared of any involvement in the investigation after the case was dropped in 2016. Richard subsequently sued South Yorkshire Police and the BBC over his implication in the investigation, seeking "very substantial" damages from both parties. South Yorkshire Police later apologised "wholeheartedly for the additional anxiety caused." The BBC, however, are still disputing Richard's claim for damages, and recently slammed the singer over his "grossly unreasonable" legal costs. The broadcaster could be forced to pay Richard's legal costs if the singer's claim succeeds in court. - NME, 5/26/17...... Polish-American diplomat and political scientist Zbigniew Brzezinski died at Inova Fairfax Hospital in Falls Church, Va., on May 26 after a battle with pneumonia. He was 89. Mr. Brzezinski served as a counselor to Pres. Lyndon B. Johnson from 1966 to 1968 and was Pres. Jimmy Carter's National Security Advisor from 1977 to 1981. He appeared as himself in several documentary films and TV series, including Eternal Memory, Soldiers of God, Cold War and Good Guys, Bad Guys. He was the father of MSNBC Morning Joe co-host Mika Brzezinski, and two sons, Mark and Ian, and was married to Czech-American sculptor Emilie Benes. On May 4, 2017, Mr. Brzezinski sent out his final Tweet, saying, "Sophisticated US leadership is the sine qua non of a stable world order. However, we lack the former while the latter is getting worse." - Wikipidia.org......

As the 1977 Burt Reynolds and Sally Field-starred comedy Smokey and the Bandit turns 40 this year, songwriter/actor Paul Williams told Billboard that he still gets a kick out of the recognition he still receives from his role in the freewheeling car chase flick. "It's really wonderful because when we made the movie, those films were made almost against all odds," says Williams, who is now the president of ASCAP. "All of Burt's friends supposedly begged him not to do it. The production costs were cut, and it was originally going to be released only in the South. It's amazing to see that forty years later, it's still resonating with people." Williams added that it's almost inevitable that when he walks through an airport -- especially in the South -- somebody will come up and say 'Oh, my God! It's Little Enos Burdette." Willams added that he disappeared for several years due to his alcohol abuse problem, but now "I'm 27 years sober." Cable TV's TCM channel is in the midst of celebrating the 40th anniversary of the original film with a theatrical re-release that started Sunday, May 21, and will happen again on Wednesday, May 24. Universal will also release a 40th anniversary edition of the movie on Blu-ray on July 11. - Billboard, 5/23/17...... Harry Anger, a retired music executive and artist developer who worked with such artists as Kiss, Eric Clapton, Def Leppard, John Mellencamp, Bon Jovi and Boyz II Men, died at his home in Las Vegas on May 27 after a 20-year-plus battle with leukemia. He was 84. Mr. Anger began his business career at RCA Records, later moving to Arista, and later became executive vice president at Polygram and chief operating officer at Motown Records. The Harry Anger Memorial Fund for leukemia and cancer research has been created in his honor at the T.J. Martell Foundation, a music industry charity, and a memorial service has been set for July 15. - Billboard, 5/26/17...... Actor Jared Martin, best remembered for playing the handsome cowboy Steven "Dusty" Farlow on the original Dallas TV series, died on May 24 at his home in Philadelphia after a battle with pancreatic cancer. He was 75. - Deadline.com, 5/26/17.
Saturday, May 27, 2017
Southern rock legend Gregg Allman, a soulful singer/songwriter and rock/blues pioneer who founded the Allman Brothers Band with his late older brother Duane Allman, died "peacefully in his sleep at his home in Savannah, Georgia" on May 27, according to a statement on his official website. He was 69. Allman had suffered many health problems in the past two decades, being diagnosed with hepatitis C in 1999 and undergoing a liver transplant in 2010. Duane Allman and his brother Gregg were born in Nashville, Tenn. -- Duane on Nov. 20, 1946 and Gegg a year later on Dec. 8, 1947. They had took up guitar in the early '60s, listened to much radio blues music, and formed the Allman Joys, playing gigs in their new home state of Florida as well as Georgia and Alabama. Toward the end of the decade, the brothers went to Los Angeles to try their luck, and became part of the Hourglass studio band, which cut two albums for Liberty Records though neither Gregg nor Duane were satisfied with the tapes. After the demise of Hourglass, Duane and Gregg returned to the south, and joined up with Butch Trucks' band the 31st of February on an occasional basis, and recording demos that were eventually released as the LP Duane and Gregg. It was Duane's personal reputation as a stellar sessionman that ultimately led to the formation of the Allman Brothers Band. He was invited by Rick Hall of Fame studios in Muscle Shoals, to take part in sessions there. His first assignment -- on Wilson Pickett's "Hey Jude" -- was so successful that he quickly became a fixture there, backing artists such as Aretha Franklin and Clarence Carter. It was while unsuccessfully trying to make Duane's own solo album that the 31st of February jammed with a band called The Second Coming (which contained Betts and bassist Berry Oakley) in Jacksonville, and they all created the sound Duane felt he was trying to achieve. Gregg was recalled from the west coast and the band -- Duane, Gregg, Betts, Oakley and Trucks -- was put together. A contract was provided by Phil Walden, Otis Redding's former manager who'd been impressed with the Allmans' session work in Muscle Shoals, who actually formed Capricorn Records for the band. After long rehearsals through the spring of 1969, the band moved to New York to record its debut album, The Allman Brothers Band.


The twin guitar attack of Duane and Betts provided an early focal point of the band, which possessed a strong affinity for black music in general and blues in particular, and the debut won acclaim for its biting and inventive approach. The band began to attract serious attention and its second album, Idlewild South (1970), won good reviews, and its third album, which would be the biggest yet, was the live double-LP Live at Fillmore East, recorded in March 1971. It contained the superb blues workouts "Statesboro Blues" and "Stormy Monday," and by the time the album was released in July, the Allmans had played the venue five times, including headlining the bill on the closing weekend in June. On Oct. 29, 1971, not only the band, but the Macon music community and the outside world, were stunned by the death of 24-year-old Duane Allman in a motorcycle accident in the band's hometown of Macon, who during his short career had recorded many of the definitive solos in rock history. At the time, only three tracks for its 1972 double LP Eat a Peach had been recorded, but the others were determined to carry on, and regrouped behind Gregg and Betts. Eat a Peach became a massive U.S. seller. Towards the autumn of 1972 the band added Chuck Leavell on piano, and it was at this time when the new lineup began rehearsals for 1973's Brothers and Sisters when Berry Oakley was killed in similar circumstances to Duane, in the same area of Macon. Although the band's career had became blighted by a double tragedy, the Allman Brothers Band became the nation's No. 1 home-grown live attraction. Again they recovered, adding a former colleague of drummer Jaimoe's, Lamar Williams, to replace Oakley. By now, Bett's role in the band was becoming more prominent, and both Eat a Peach and Brothers and Sisters veered toward a soft-rock approach with strong country overtones -- as was demonstrated by Betts' classic instrumental "Jessica" from Brothers and Sisters. In 1974, Gregg undertook a U.S. tour under his own name with his own band, a year after releasing a formidable solo effort, Laid Back. Gregg released the album The Gregg Allman Tour from that tour, and the subsequent Allman Brothers album, Win, Lose or Draw (1975), sold well. By this time, Gregg was involved with an on-again, off-again marriage to Cher (they divorced in 1979), and they had a son, Elijah Blue, in 1977.
Another blow to the group occured in 1976, when Gregg testified against Scooter Herring, his personal road manager, charged with dealing narcotics. Herring was subsequently sentenced to 75 years in prison, and Allman's action, the others said, betrayed the fraternal loyalty that had sustained them. They vowed never to work with him again. After Gregg's disastrous duet LP with Cher, he regrouped the Gregg Allman Band, with no help from any former Brothers, and put out Playin' Up a Storm in 1977. The following year, the Allman Brothers Band regrouped for the first time, and released Enightened Rogues, which went gold within two weeks of its release, in 1979. The group broke up again in 1980, and in 1987, Gregg released I'm No Angel, with its No. 49 title track. The Brothers regrouped yet again in 1989 with core members Allman, Betts, drummer Jai Johnny Johanson and Trucks, and took to the road again. In the 1990s Gregg finally won his struggles with heroin and alcohol, and tried his hand at acting, appearing in the film Rush and the syndicated series Superboy. In 1995, the Allman Brothers Band were inducted into the Rock and Roll Hall of Fame and released another studio album, 2nd Set. "Gregg struggled with many health issues over the past several years," the statement on Allman's website said. "During that time, Gregg considered being on the road playing music with his brothers and solo band for his beloved fans, essential medicine for his soul. Playing music lifted him up and kept him going during the toughest of times." His longtime manager and close friend Michael Lehman said, "I have lost a dear friend and the world has lost a brilliant pioneer in music. He was a kind and gentle soul with the best laugh I ever heard. His love for his family and bandmates was passionate as was the love he had for his extraordinary fans. Gregg was an incredible partner and an even better friend. We will all miss him." Allman canceled a round of concert dates in 2016 but got back on the road briefly last fall, performing his last known shows at his own Laid Back Festivals in Denver on Sept. 25 and Atlanta on Oct. 29. He endured yet more heartbreak in January when Butch Trucks committed suicide at age 69. In March, he announced that he was canceling all shows in 2017 and offered refunds to fans. His last song on stage appears to have been "One Way Out." In addition to Elijah Blue, his survivors include his other children Michael, Devon, Delilah and Layla. - The Illustrated Encyclopedia of Rock, The Rolling Stone Encyclopedia of Rock, Billboard, 5/27/17.
Tuesday, May 23, 2017
The estate of Michael Jackson issued a statement on May 22 saying two upcoming Jackson projects, Lifetime's Michael Jackson: Searching For Neverland and a Netflix project about Jackson told from the perspective of his pet monkey Bubbles, were not sanctioned by the estate. The statement also implied that litigation could follow what it is claiming is unauthorized use of Jackson's "music, images, video and films" that seek to exploit Jackson's legacy. Searching For Neverland, based on a 2014 book written by Jackson's bodyguards Bill Whitfield and Javon Beard, stars Jackson impersonator Navi as the late pop icon. Netflix is reportedly close to securing a $20 million deal for the Bubbles the chimp project, which will be a stop-animation feature. Jackson's estate also claimed it has "numerous project in development" which, according to them, "respect, honor and celebrate Michael's life and legacy." The executors said they were were not yet ready to announce these projects. - Billboard, 5/22/17......

Cher was honored with the prestigious Billboard Icon Award at the 2017 Billboard Music Awards in Los Angeles on May 21. Before being presented the award by Gwen Stefani who called her "truly the definition of an icon," Cher performed her 1999 chart-topper "Believe," dressed in an outfit that was basically a few strings of shimmery beads. "So, I've wanted to do what I do since I was four years-old," the 71-year-old pop great said as the crowd hooted their approval. "And I've been doing it for 53 years. That is not an applause thing, I'm 71 yesterday. And I can do a five-minute plank, okay? Just saying." Cher also thanked her mom, who she recalled told her when she was really young: "you're not going to be the smartest, you're not going to be the prettiest, you're not going to be the most talented, but you're going to be special." After a video montage of her astonishing, eclectic career, Cher returned to the stage, this time dressed in her vintage black motorcycle jacket, lace bodysuit, knee-high boots and huge curly wig, to perform her late '80s classic "If I Could Turn Back Time." Cher's son, Chaz Bono, was in the audience smiling the whole time. Previous Billboard Icon Award recipients include Celine Dion, Prince, Jennifer Lopez, Stevie Wonder and Neil Diamond. - Billboard, 5/22/17...... Roger Waters invited a cadre of friends, family, music industry execs and even radio contest winners to New Jersey's Meadowlands Arena on May 21 to witness a dress rehearsal for his upcoming Us & Them Tour. Backed by a six-piece band, the former Pink Floyd principal performed songs from such classic Floyd albums as The Dark Side of the Moon, The Wall, Wish You Were Here and Animals, along with new material "Deja Vu" and "The Last Refugee" from his forthcoming solo LP, Is This the Life We Really Want?, out June 2. During the rehearsal, Waters riduculed US Pres. Donald Trump by showing doctored images of the 45th president in bright, Warhol-like colors depicting him with lipstick, with breasts, with a Klan hood, without pants (showing a tiny penis), with his head on a pig and with the word "charade" (referencing a lyric in the song) written over his face, during his performance of his former band's "Pigs (Three Different Ones)." A giant, flying, drone-controlled pig also flew around a giant screen with the words "welcome to the machine" written on it juxtaposed by an image of Trump with dollar signs over his eyes and a word bubble saying, "I won!." Waters' full, two-hours-plus tour gets underway on May 26 in Kansas City, Mo. - Billboard/New Musical Express, 5/22/17......

Todd Rundgren has released a new video, "Chance For Us," from his latest album White Knight. Rundgren co-wrote and recorded the soulful "Chance For Us" with Daryl Hall, rekindling a relationship that goes back to the 1974 Hall & Oates album War Babies, which Rundgren produced. "I had a track that sounded kind of old school and I sent it to Daryl and he wrote a song over it," Rundgren says, adding that he "wanted it to be like a lost episode of Live at Daryl's House," Hall's live concert series. Other collaborators on White Knight include Donald Fagen, Joe Walsh, Trent Reznor and Joe Satriani, among others. Rundgren wraps up his latest solo tour on June 10 in Syracuse, NY. He'll be on the road with Ringo Starr's All-Starr Band again this fall, but before that he's taking part in Yes' Yestifal tour, along with Carl Palmer's ELP Legacy. "I haven't been full-on prog for awhile," Rundgren says. "We're not currently set up to go full prog, but we'll probably keep all the guitar songs and maybe lose some of the R&B songs, I guess, to make it a little more proggy." - Billboard, 5/22/17...... A Minnesota judge ruled on May 19 that Prince's siblings will inherit his $200 million estate. Carver County district judge Kevin Eide decided that, since Prince did not make a will before his death in his Paisley Park home on Apr. 21, 2016, his heirs are his sister Tyka Nelson and five half-siblings -- Sharon Nelson, Norrine Nelson, John Nelson, Omarr Baker and Alfred Jackson. More than 45 people reportedly have filed claims to his estate, claiming to be his wife, children or other relatives. Judge Eide has said he will consider any cases sent to him by the appellate courts, and that Prince's assets won't be distributed in a way that might unfavorably affect any pending appeals. Meanwhile, in a new court filing, Prince estate administrator Comerica Bank recommended that a judge rescind the estate's $31 million deal with Universal Music Group for the licensing rights to the late icon's recorded-music catalog, due to possible overlap with rights that Prince's former label, Warner Bros. Records, might legitimately hold. A hearing to determine the fate of the controversial deal is set for May 31. - New Musical Express/Billboard, 5/19/17......
Ten years after the release of the successful Abba-based musical and film Mamma Mia!, studio execs are taking a chance on the sequel to the smash hit. Super troupers Meryl Streep, Amanda Seyfried, Pierce Brosnan and Colin Firth are set to reprise their roles in Mamma Mia: Here We Go Again, with a fresh soundtrack of Abba songs, some of which did not make it in to the original. Abba members Benny Andersson and Bjorn Ulvaeus will be executive producers on the new project, which will be written and directed by British filmmaker Ol Parker (The Best Exotic Marigold Hotel). Despite mixed reviews, the original Mamma Mia, which was based on a Broadway play, made $600 million worldwide, almost 12 times its budget. - BBC.com, 5/21/17...... In a new interview with the London Times, David Bowie's first wife Angie Bowie confirmed that she is still estranged from their son Zowie Bowie, who now prefers to be known as Duncan Jones. When the couple divorced in 1980, David was granted custody of Zowie, who remained in contact with his mother Angie until he reached the age of 13. However, they are not believed to have shared any kind of mother-son relationship since then. Asked if she had been in touch with Duncan since his father passed away in January 2016, Angie said, "My son? No, why should I be? I'm not interested. It stopped when my father changed his will to not include an educational trust for Zowie because David divorced me." "When my father did that I followed precedent. It's over. Nothing. Nothing to do with me," she added. Duncan Jones has established a career as a movie director with such films as Moon, Source Code and Warcraft. - NME, 5/22/17...... Queen guitarist Brian May has revealed to the London Sunday Times that his late bandmate Freddie Mercury had lost almost all of one of his feet to complications from AIDS by the time he died in 1991 at age 45. "The problem was actually his foot and, tragically there was very little left of it," May said. "Once, he showed it to us at dinner. And he said: Oh, Brian, I'm sorry I've upset you by showing you that. And I said, I'm not upset, Freddie, except to realize that you have to put up with so much terrible pain." May added that Mercury didn't live quite long enough to benefit from the "magic cocktail" of antiretroviral drugs that would come just months later and stop AIDS from becoming the life sentence it once was. "He missed by just a few months," May said regretfully. "If it had been a bit later, he would still have been with us, I'm sure." - PageSix.com, 5/22/17......
Sir Roger Moore, the suave English actor who is best known for playing James Bond after Sean Connery and a brief stint by George Lazenby and Simon Templar in The Saint TV series, passed away in Switzerland on May 23 after a "short but brave battle with cancer," his family tweeted. He was 89. "It is with a heavy heart that we must announce our loving father, Sir Roger Moore, has passed away today in Switzerland after a short but brave battle with cancer. The love with which he was surrounded in his final days was so great it cannot be quantified in words alone," the statement read. "We know our own love and admiration will be magnified many times over, across the world, by people who knew him for his films, his television shows and his passionate work for UNICEF which he considered to be his greatest achievement." The handsome Londoner, who portrayed Bond in seven films with a cartoonish, cheeky charm beginning in 1973 with Live and Let Die and probably for a bit too long, first made his reputation as a suave leading man on such television series as Maverick, The Saint and The Persuaders. Moore took on the guise of superspy 007 in Live and Let Die and stayed for The Man With the Golden Gun (1974), The Spy Who Loved Me (1977), Moonraker (1979), For Your Eyes Only (1981), Octopussy (1983) and A View to a Kill (1985), which hit theaters when he was nearly 58. He said it was his choice to leave the franchise. His Bond was more of a charmer than a fighter, and the actor took on the role with a grain of salt, not to mention cigars as part of his contract, he reportedly was given unlimited Montecristos during production. "My personality is entirely different than previous Bonds. I'm not that cold-blooded killer type. Which is why I play it mostly for laughs," he once said. Moore also starred for six seasons as the slick Simon Templar, who makes a living stealing from crooks, in the popular 1962-69 series The Saint, which aired in the U.K. on ITV and in the U.S. on NBC (an international hit, it sold to more than 80 countries). Moore's family said that, in accordance with his wishes, a private funeral will be given in Monaco. - The Hollywood Reporter/WENN.com, 5/23/17...... Dina Merrill, the blonde and elegant actress whose aristocratic poise and willowy good looks earned her many film and TV roles, died of Lewy body dementia on May 22 at her home in East Hampton, N.Y. She was 93. After some TV work, Ms. Merrill's Hollywood breakthrough came in 1957 as a library reference clerk in Desk Set, a comedy that marked the eighth screen pairing of Katharine Hepburn and Spencer Tracy. Ms. Merrill then appeared in several made-for-TV films during the '60s and '70s and long after her acting career peaked, she remained a steadfast presence on the New York social scene, spending decades as a philanthropist and fundraiser for charities and often described as an exemplar of chic fashion and elegance. She was also an heiress of two enormous fortunes, the Hutton brokerage money and Post cereals. - The Washington Post, 5/23/17.
Thursday, May 18, 2017
In a lengthy new interview with Billboard, Cher revealed she has had to "hide my telephone" since Donald Trump was elected president, because the popular social media service is "like a drug. It creeps into your life, and you have to say, 'Time to put a stop to this. I'm a grown-up.'" But Cher's commitment to mature silence never seems to last long, especially if Trump does something egregious. "The president is cheating and getting away with it, and using the White House to make money, and he's going to take health care away from people, and people are going die," Cher says. "It's outrageous. You feel like you're screaming 'Fire!' and no one's listening." Cher also had strong opinions about the Democrat party: "The Democrats f---ed up so bad in their message, and how old [the leadership] is. You've got to pray that old people die before young people can get involved with the party. I told Hillary [Clinton] she should have a group of millennials give their ideas about government." Cher, who has 3.3 million Twitter folowers, has been dubbed as "the world's most beloved Twitter user" by Buzzfeed.com, and coined her own 140-character language, full of emojis, CAPS LOCKS and insults. The diva, who turns 71 on May 20, continues her Classic Cher Tour, as well as her residency at the MGM Grand in Las Vegas, which dates back to her "Farewell Tour" in 2002. - Billboard, 5/18/17......
In 1992, Peter Gabriel helped found the WITNESS organization after seeing the effect that the videotape of the Los Angeles Police Department's beating of Rodney King had on the country. Now the prog rock legend has written a new essay for Time magazine about the importance of "video justice" to document human rights violations. "The value of video footage lies not just in its existence, but in the inability to deny what is captured for posterity," Gabriel writes. "Timely, accurate and impartial information is the most powerful force we have to protect the fundamental rights of all people. Now more than ever, there are more bystanders willing to step forward and speak truth to power. And, as ever, they need your help to do it." - Stereogum.com, 5/17/17...... The first ever music video from Chuck Berry for the late rock & roll legend's song "Big Boys" from his upcoming posthumous LP CHUCK has debuted on the NPR.com website. Directors Matt Bizer and Curtis Wayne Millard say they had one goal in mind when shooting the video, which features an elaborate dance sequence at a high school sock hop. "Chuck Berry tunes are a good time and they tell stories that everyone can relate with, so we wanted to stay true to that. When we where shooting the video, Chuck Berry was still with us and during post-production we found out he had passed on. We did not know how to really process it all. In a way, I think we are still processing the entire experience." CHUCK, Berry's first album in four decades, is due June 16 via Dualtone Records. - Billboard, 5/17/17...... Barry Manilow has been forced to cancel two concerts in Los Angeles and Chicago on doctor's orders because of sprained vocal cords. Manilow, 73, was to perform on May 14 at the Forum in Inglewood, Calif., and at Allstate Arena outside Chicago on May 17. A message posted on his Facebook page on May 14 said Manilow was ordered to rest, and he is "very sorry for any inconvenience this may cause." The Chicago show has been rescheduled for July 29 and the Los Angeles show for Aug. 4. Manilow is touring behind his latest album, This is My Town: Songs of New York. - AP, 5/14/17......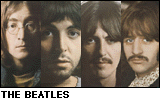 In a May 18 interview with a BBC Radio 6 music show, late Beatles producer George Martin's son Giles Martin confirmed that the iconic quartet's 1968 double-LP the "White Album" is next in line to be given the deluxe re-mix treatment. Giles, who recently worked engineer Sam Okell to re-mix the Beatles' Sgt. Pepper's Lonely Hearts Club Band album in stereo, said "the 'White Album', which will be the next release -- that was when they started becoming properly indulgent." "There are so many takes of 'Sexy Sadie', for instance. The efficiency went slightly out the window," he said. Martin further explained his motivation to re-mix early Beatles material -- both giving collectors something to get excited about and modernising the band's appeal. "My motivation -- when I tell my kids or grandkids about this album that changed the face of pop music, you want them to put it on a go, 'Yeah, I get it!' rather than, 'This sounds a bit old'" he said. - New Musical Express, 5/18/17...... In other Beatles news, Apple Corps has announced plans on Twitter to open a Beatles "pop-up shop" in Liverpool on May 25. The shop, which will be open through June 11, will celebrate the 50th anniversary re-release of the band's seminal Sgt. Pepper's album and will be located at 1 Mathew Street in the group's hometown. The address is notable because it is just a few doors down from 10 Mathew Street, location of the legendary Cavern Club, the venue where the Beatles honed their craft in their early days. A second tweet promised "lots of exclusive products," encouraging Beatles fans to arrive at midnight on the first evening to be the first to buy the anniversary edition of the album. Several special reissue packages of CD and vinyl versions of Sgt. Pepper's will be released on May 26 featuring new audio mixes of the legendary album and a special super deluxe six-disc set full of unreleased outtakes. - Billboard, 5/17/17...... Elsewhere on the Fab Four front, Paul McCartney has shared a photo on Twitter of himself in costume for the fifth Pirates of the Caribbean film, Pirates of the Caribbean: Dead Men Tell No Tales. News of Macca's cameo appearance in the film first came in March, and while details of his role are under wraps, the IMDb lists his role as "Jail Guard 2." His appearance, which was filmed after the main shoot had been completed, has been described as "an extra big set-piece scene," which is reportedly "built around" McCartney. Dead Men Tell No Tales, in which Johnny Depp returns as Captain Jack Sparrow with Javier Bardem joining the franchise as the film's main villain, hits theaters on May 26. - NME, 5/13/17......

The Eagles' member Don Henley revealed during a radio interview with Dallas sports station KTCK that Deacon Frey, son of late Eagles vocalist/guitarist Glenn Frey, will play with the Eagles on their Classic East and Classic West festival dates in July. When one of the KTCK interviewers casually mentioned that Frey's son was playing with the band, Henley responded, "Well, I'm not supposed to say that... There's going to be an official announcement in a few days, but let's just do it here." Henley continued: "Glenn's son Deacon is a very talented young man, and he seems to be up for the task. He's enthusiastic about it and he's been working real hard on it, and he's gonna do it with us. And I think that's appropriate." The Eagles, along with Fleetwood Mac, Journey and more, will headline both the Classic West (July 15-16 at L.A.'s Dodger Stadium) and Classic East (July 29-30 at New York's Citi Field) festivals this summer. - Billboard, 5/16/17...... Meat Loaf traveled to Toronto, Canada, on May 15 to meet the cast of the brand new "Bat Out of Hell - The Musical" for the first time and join them briefly onstage for a four-song mini-set. The show, starring Andrew Polec as Strat and his love interest Christina Bennington as Raven, is based on Meat Loaf's massive-selling 1977 album of the same name, and was originally conceived by its songwriter Jim Steinman for the stage in 1975. In fact, it was performed once, under the name "Neverland," in 1977. It had its world premiere at the Opera House in Manchester, England, earlier in 2017 and opens in London's West End at the Coliseum June 5. The North American premiere will be in Toronto, starting Oct. 14. - Billboard, 5/16/17...... Country music legend Loretta Lynn is recovering at a rehabilitation facility after being released from the hospital after suffering a stroke earlier in May. According to a post on the 85-year-old Lynn's website, the singer/songwriter is now "doing great." "Loretta wants to thank everybody for their prayers love and support. Loretta has been moved from hospital facility in to rehabilitation and we're happy to report she is doing great," the message reads. Lynn suffered from a stroke on May 4 at her home in Hurricane Mills, Tenn. She was then admitted into a Nashville hospital with the expectation she would make a full recovery. Her doctors have advised her to stay off the road while she recuperates and upcoming scheduled shows will be postponed. - Billboard, 5/15/17...... Billy Joel played to a packed Dodger Stadium in Los Angeles on May 13, his first performance in Los Angeles since May 2014 when he played three nights at the Hollywood Bowl. The 68-year-old pop songsmith opened the show with "Movin' Out, then slapped down a quick, convincing snack of Led Zeppelin's "Rock & Roll" in his 1980 hit, "You May Be Right." Other highlights were "Vienna," which has become a stealth crowd favorite nationwide, and "Zanzibar," before which Joel mused "So this is where the Dodgers ended up," adding that once they moved, "I became a f--king Yankees fan -- now I'm a Mets fan and I miss the Dodgers." After renditions of "Scenes from An Italian Restaurant," his self-declared favorite, and his signature "Piano Man," Joel closed the show with "You May Be Right." - Billboard, 5/15/17...... E Street Band guitarist/vocalist Steven Van Zandt releases his new solo album, Soulfire, on May 19. The set hearkens back to Van Zandt's classic first solo album of gritty, greasy, horn-accented '60s -style rock and soul, Men Without Women, and fans of his work with Southside Johnny and the Asbury Jukes and Gary U.S. Bonds will also appreciate updated versions of "Love on the Wrong Side of Town," "I Don't Want to Go Home" and "Standing in the Line of Fire." "Soulfire is a collection of stuff I've done in the past," Van Zandt recently told Billboard. "Each song is an element of who I am: There's a doo-wop song on the album; a blues song, R&B and some jazz. For people who are going to be hearing me for the first time, it's an introduction to who I am. For those who are familiar with my work, Soulfire is a return to how most people identify me, which is that soul-meets-rock thing." - Billboard, 5/16/17......

Ozzy and Sharon Osbourne reportedly renewed their wedding vows over the second weekend in May in an intimate ceremony held in Las Vegas. The ceremony comes following a turbulent year for the pair, who split briefly in 2016 after the Black Sabbath frontman admitted to having had an affair with a hairstylist. Sharon and Ozzy apparently both cried during their vow renewal, with Sharon, 64, forgiving her husband for his previous indiscretions and thanking him for "coming home." Ozzy told Hello! magazine that "for me, this was actually our real wedding day." "This is the one that I will remember," Ozzy told the publication. "Sharon and I have been through so much, and this honestly feels like a new beginning." Meanwhile, Sharon also explained that she now feels closer to Ozzy, 68, than ever before. "It was hard to rebuild the trust, but I can't imagine my life without Ozzy," she shared. "The ceremony was just beautiful. We've fallen in love all over again." - WENN.com, 5/17/17...... Lionel Richie delivered a graduation address to more than 1,000 graduates at the Berklee College of Music on May 13 at the Agganis Arena in Boston, after accepting his own honorary degree from the institution. Richie talked about choosing songwriting versus performing as a career, telling the graduates: "You are sitting in prime seats to tell the world what's on your mind." The former Commodores member was among five music-industry professionals who received an honorary degree of doctor of music. - AP, 5/14/17...... In a new interview with the UK's Vice.com, Blondie singer Debbie Harry confessed that she'd "had several" stalkers during Blondie's 43-year-long career. "I've had a couple of ex-boyfriends who didn't understand the "ex", and that was problematic," Harry explained further, adding: "On the fan level, I've never had anything really seriously bad. But there was one guy who wrote to me endlessly -- I had shopping bags full of letters from him. And the handwriting was very tiny and cramped and I couldn't even read them. So I handed them over to a detective and the guy was contacted. It turned out he was this tragic guy who had gone off his meds and nobody was paying any attention to him, so he wrote to me." Harry also voiced her opinion on drugs, saying "dependency on an illegal substance outlives the fun thing really quickly; it gets to be a real drag." Blondie released its 11th album, Pollinator, on May 5. - New Musical Express, 5/15/17...... Former Talking Heads frontman David Byrne has revealed that he's working on new music with Brian Eno and Daniel Lopatin, aka Oneohtrix Point Never ."Last week I wrote words and a melody over a track that Daniel Lopatin sent me, so I change depending on the situation," Byrne said of his songwriting process. "Lyrics are best when the writing is not obvious -- when they appear to be naturally occurring." When asked if he and Brian Eno would be recording more music together, Byrne responded; "Brian helped me a LOT on a record I'm finishing up now." - NME, 5/13/17......
Actor Powers Boothe, the Emmy-winning star of Sin City and Deadwood and who first rose to prominence playing the role of the notorious 1978 Guyana tragedy cult leader Jim Jones, died in his sleep of apparent natural causes on May 14. He was 68. Boothe, who grew up on a farm in Texas, began his acting career in the theater, playing a number of Shakespearean roles including Henry IV. He made his Broadway debut in the late '70s in "Lone Star & Pvt. Wars." In 1980, he won an Emmy for lead actor in a limited series or special for playing cult leader Jim Jones in CBS' Guyana Tragedy: The Story of Jim Jones. He won that award during an actors strike and chose to cross the picket line to accept his trophy, saying, "This may be either the bravest moment of my career, or the dumbest." Boothe also was nominated two ensemble SAG Awards, first in 1996 alongside the cast of Nixon and then again in 2007 with the cast of Deadwood. He gained a reputation for playing villains with memorable roles in the action film Sudden Death (1995), Bill Paxton's Frailty (2001) and the nefarious Senator Roark in Sin City (2005). He also portrayed Alexander Haig in Nixon (1995) and a sheriff in another Oliver Stone film, U Turn (1997), and was unforgettable as the wicked gunman Curly Bill Brocius in Tombstone (1993). Perhaps his most famous villain role was Cy Tolliver, the ruthless saloon owner on Deadwood. More recently, Boothe took on the role of Gideon Malick as part of the Marvel Cinematic Universe, debuting the role on The Avengers and reprising it on ABC's Agents of S.H.I.E.L.D. He also spent three years as the lead in HBO's Philip Marlowe, Private Eye from 1983 to 1986. "It's with great sadness that I mourn the passing of my friend Powers Boothe. A dear friend, great actor, devoted father & husband," actor Beau Bridges tweeted after hearing of Boothe's passing. A rep for Boothe said that a private service will be held in his home state of Texas, with a memorial celebration under consideration as well. - The Hollywood Reporter, 5/14/17.
Saturday, May 13, 2017
The Rolling Stones announced on May 9 they'll be launching a 2017 fall European tour on Sept. 9 in Hamburg, Germany, also visiting Austria, Switzerland, Italy, Spain, Holland, and Denmark before wrapping with two nights in Paris, France on Oct. 19 and 22. Frontman Mick Jagger says he's "so excited to be touring Europe this autumn and returning to some familiar places and some we've never done before." Jagger apologized to UK fans for not including dates there in a tweet on May 11, noting that there was a "lack of available venues because of sporting fixtures" and that the band "hopes to be there in 2018." Dubbed the "No Filter Tour," the jaunt follows the band's 2016 South American tour, which included a first-ever performance of Cuba. - AP, 5/9/17......

Prog-rockers Procol Harum say they'll be announcing a series of 50th anniversary concerts in the near future, and in a new Billboard interview founding member Gary Brooker reflected on the band's iconic 1967 track "A Whiter Shade of Pale," which has become a perennial selection on Greatest Songs list and a frequent soundtrack choice for movies (The Big Chill, The Commitments, New York Stories). "When it was written and I was singing it, just the piano and vocal, I thought, 'This is different'," Brooker says. "It was a good song and the recording came out very well, so that was job done. And of course it was a smash hit around the world straightaway, which is even more fantastic. But I never even thought 10 years ahead, let alone 50. I never thought that far in front at all." Brooker added that it's "still a mystery to me" why the song has such an enduring appeal. "There's people that have picked up the song along the way. And if I hear it myself on the radio, it always sounds different to all else that is going on in 2017, just like it sounded so different to everything else in 1967. It still sounds different," he said. Procol Harum released its latest album, Novum, earlier in 2017. - Billboard, 5/12/17...... The Ben & Jerry's ice cream company has announced a new flavor, "One Love," in honor of reggae legend Bob Marley on the 36th anniversary of his death. The company says a portion of proceeds from the limited-batch banana-flavored ice cream with caramel and graham cracker swirls and fudge peace signs will benefit a youth empowerment program in Jamaica. B&J says in a press release that the flavor was created in partnership with the Marley family and that Marley's "One Love" is "very connected to the kind of company we want to be. We don't do it through music, we do it through ice cream." Marley joins a long legacy of musicians who've been honored with their own B&J flavors, including Elton John (Goodbye Yellow Brickle Road), Queen (Bohemian Raspberry) and the Grateful Dead's Jerry Garcia (Cherry Garcia, Chocolate Cherry Garcia). In 2016, Ben & Jerry's released Satisfy My Bowl, a delicious mash-up of banana ice cream with caramel and cookie swirls with choclatey peace signs in honor of the 30th anniversary of Marley's iconic Legend album. - Billboard, 5/12/17...... A California appeals court ruled on May 8 that a long-gestating Jimi Hendrix concert film of a series of 1969 performances at London's Royal Albert Hall could someday see a wide release. The court ruled the owners of the rights to the film didn't violate a joint production deal by refusing to accept a limited distribution offer. "For almost a half-century, the two parties (or their predecessors) who own the rights to this film and its accompanying soundtrack have been lost in a purple haze of false starts and litigation," the decision began. In 2010, Experience Hendrix and The Last Experience agreed to produce the film for theatrical release -- but the deal fell apart over distribution and that prompted a lawsuit in 2011. - The Hollywood Reporter, 5/10/17......
Brian Wilson is extending his Pet Sounds 50th Anniversary World Tour with new dates in the UK, Europe and North America. The Beach Boys legend performed 99 shows around the world in 2016 in celebration of the seminal 1966 Pet Sounds LP turning 50, and reps for Wilson say after ticket sales to this final Pet Sounds Tour were exceptional, he decided to commit to 20 more concerts in North America and another 22 shows across Europe. "We never expected this reaction so we will continue to perform this album for people as long as they ask us to," Wilson said in a statement. The tour, which kicked off in Auckland, New Zealand in March 2016, continues May 9 at BJCC Concert Hall in Birmingham, Ala., and will skip across the Atlantic for a run of summer dates, then return for a batch of U.S. fall shows. As it stands, the tour will wrap on Oct. 14 at Pacific Amphitheatre in Costa Mesa, Calif. - Billboard, 5/9/16...... Officials in St. Louis say they're planning to convert Chuck Berry's home at 3137 Whittier Street into a museum and to create a cultural district around it in honor of the late rock & roll legend. The city has begun to solicit bids for the project in north St. Louis where Berry lived for eight years in the 1950s and wrote many of his biggest hits, including "Maybelline," "Roll Over Beethoven," "Sweet Little Sixteen" and "Johnny B. Goode." The museum would anchor a "Chuck Berry Cultural District," to honor Berry, who died in March at age 90, and the area's African-American heritage. Berry, a lifelong resident of St. Louis, moved from the one-story red brick home in 1958, but he continued to perform regularly at a club not far from his 1950s home until shortly before his death. The city has owned the home since 2010, though it is currently is disrepair. Developers have until July 10 to submit ideas. - AP, 5/9/17...... The Federal Bureau of Investigation is actively investigating whether Randall Miller, director of the ill-fated Gregg Allman biopic Midnight Rider, was wrongfully prosecuted and incarcerated for his alleged role in the death of 27-year-old camera operator Sarah Jones. After the fatal accident on Feb. 20, 2014, prosecutors in Georgia charged Miller, who then took a plea deal for criminal trespassing and involuntary manslaughter. Miller was supposed to serve two years in prison, but only served about half that time thanks to problems later found with the plea agreement. He was released in March 2016, and at the time, those close to Jones expressed outrage. The Film Allman production company has been in litigation with New York Marine and General Insurance Company, which it accuses of sabotaging the film, and according to new court documents Film Allman says the topics of interest for the FBI include "probable civil rights violations" of the director and "the possible wrongful prosecution and incarceration of Mr. Miller." - The Hollywood Reporter, 5/10/17...... Queen guitarist Brian May is lashing out at British Prime Minister Theresa May after the PM's announcement on May 9 that she would allow Conservative MPs a free vote on whether to bring back fox hunting if the Conservatives win the snap General Election on June 8. May also said that she remains in favour of fox hunting. The announcement prompted May to take to social media to register his disgust with the politician's latest views. "It's official today," May posted. "The battle lines are now drawn. This awful woman will bring back blood sports, unless we stop her in her tracks," he added. May, long a champion of animal rights, has previously said that he wasn't totally "anti-Tory," and has praised animal rights advocates Henry Smith and Tracey Crouch. - New Musical Express, 5/10/17......

The NBC television network announced on May 10 that it has ordered a live production of the Broadway musical "Jesus Christ Superstar," with a premiere date of Easter Sunday, 2018. Andrew Lloyd Webber and Tim Rice, who wrote the music and lyrics, respectively, for the 1971 rock opera, with exec produce with Marc Platt, Craig Zadan and Neil Meron. "Jesus Christ Superstar" was originally conceived as a concept album that hit #1 on the Billboard charts, and eventually made its way to the stage in 1971. It is based on the final week of Jesus' life, and features other historical figures in prominent roles including Judas Iscariot, Mary Magdalene, Pontius Pilate, Caiaphas, Annas, Peter, Simon Zealotes and King Herod. The musical has since been revived multiple times, most recently in 2012, and also produced a film in 1973. Live broadcasts have proven to be big business for the networks ever since NBC's "Sound of Music" grabbed 18.5 million viewers in 2013. - Billboard, 5/10/17...... Barry Manilow was honored with the 2017 BMI Icon Award during the 65th Annual BMI Pop Awards in Los Angeles on May 9. "I'm so honored to receive this award," said Manilow, who also congratulated all the songwriters in the room. "Even though I love producing, arranging and performing, my heart is in composing music -- and you guys know what I'm talking about." Manilow joined the ranks of such previous BMI Icon honorees as Nile Rodgers, Stevie Nicks, Paul Simon and Carole King. - Billboard, 5/10/17...... In a new interview with UK's The Guardian paper, Kinks frontman Ray Davies opened up about his Brexit fears, saying the UK's impending departure from the EU is "bigger than the Berlin Wall." "It's going to be a shift of gigantic proportions," Davies said. "Bigger than the Berlin Wall, like regrowth and replacement after a war. Hopefully we don't have a war or a huge crisis, but we're going to go through an immense change. We're reassessing our culture, our sensibilities, the way we react to other cultures. It's an imploding culture." On the subject of US Pres. Donald Trump, Davies said that he's "bumped into him a few times and it was all right... Like bumping into a bloke in a bar. It's hard to criticise and judge." Davies was recently knighted by Prince Charles at Buckingham Palace for services to the arts. He previously received a CBE from Queen Elizabeth II in 2004. - NME, 5/11/17...... A Minnesota judge said on May 10 that he'll take a request that Prince's six siblings be declared his lawful heirs under advisement. Carver County District Judge Kevin Eide said in January he wouldn't declare the heirs of the late rock superstar until appeals run their course for others whose claims of heirship have been rejected. But lawyers for Prince's sister and five half-siblings don't want to wait, saying any further delays will increase costs to the estate and impede its efficient administration. Eide said Wednesday he'll take their request under advisement. Prince left no known will when he died of an accidental painkiller overdose in April 2016. - AP, 5/10/17......

Roger Waters performed "Deja Vu," the new single from his forthcoming album Is This the Life We Really Want?, on CBS's The Late Show with Stephen Colbert on May 8. Backed by an orchestra, the Pink Floyd co-founder also performed the album's lead single, "Smell the Roses." Is This the Life We Really Want? is due on June 2, and will be Waters' first solo album in 25 years. - NME, 5/9/17...... In other Pink Floyd-related news, Chicago's Trump Tower is set to be "obscured by pigs" inspired by the band's 1977 Animals LP for one day this summer. Architect Jeffrey Roberts is behind the stunt and first announced the installation, called "Flying Pigs On Parade," in Nov. 2016. As Architectural Digest reports, each pig is 30 feet by 15 feet and will be tethered to a barge on the Chicago river. Roberts also plans to move them to other cities in the US with buildings owned by Trump. "In 1977, Pink Floyd rendered their musical interpretation of the allegory into the concept album 'Animals' in response to social-political conditions in late-70s Britain," Roberts said of the project on its official website. "Like Orwell's book, the interpretative messages of 'Animals' have unfortunately become highly relevant again." A date is yet to be confirmed for the pigs to be put in place, but the project's website says Roberts is "negotiating a float date in late summer." - NME, 5/8/17...... Olivia Newton-John announced on May 9 on her Facebook page that she'll be postponing her May concerts due to what her management is calling "a bad issue" with her sciatica health condition. "Once the dates are rescheduled we will post the new dates ASAP. Apologies for any inconvenience," the message read. Newton-John had eight Midwest dates scheduled between May 10"20. She has more concerts planned for June and later in the year. - Billboard, 5/9/17...... The HBO premium cable channel has announced its planning a new movie about Fantasy Island cast member Herve Villechaize HBO Films has given the green light to My Dinner with Herv, a Sacha Gervasi movie starring Peter Dinklage (Game of Thrones) and Fifty Shades of Grey's Jamie Dornan and executive produced by Dinklage, Sacha Gervasi and Steven Zaillian. Written by Gervasi based on a story by him and Sean Macaulay and directed by Gervasi, My Dinner with Herv centers on an unlikely friendship that evolves over one wild night in L.A. between a struggling journalist, Danny Tate (Dornan), and actor Herv Villechaize (Dinkage), the world's most famous gun-toting dwarf, resulting in life-changing consequences for both. - Deadline.com, 5/9/17......

Michael Parks, a prolific character actor who found early fame in 1960s countercultural roles and later became a favorite of directors including Quentin Tarantino and Kevin Smith, died of as yet undisclosed causes on May 9 in Los Angeles. He was 77. In a career that spanned six decades, Parks acted in more than 100 films and TV shows, with many of his early starring roles in such anti-establishment '60s-era films as Wild Seed, The Happening, with Anthony Quinn, and Bus Riley's Back in Town, alongside Ann-Margaret. Parks also starred as a disillusioned, motorcycle-riding newsman in the 1969 series Then Came Bronson. For the series, Parks, who recorded a number of albums throughout his career, sang the popular closing theme song, "Long Lonesome Highway," which became a Top 20 hit in the US. Although the series lasted only one season, it featured an amazing number of guest stars from past legends to unknown future legends, plus almost every character actor who ever appeared on television. Parks found perhaps his most famous parts in the 1990s thanks to the interest of such independent filmmakers as Tarantino, Smith and Robert Rodriguez. Each turned to Parks again and again for meaty supporting roles. Tarantino cast him in multiple roles in both parts of Kill Bill and his Death Proof half of 2007's Grindhouse. He also played the Canadian drug runner Jean Renault on David Lynch's ABC TV series Twin Peaks. "Michael was, and will likely forever remain, the best actor I've ever known," Kevin Smith wrote on Instagram. "I wrote both 'Red State' and 'Tusk' for Parks, I loved his acting so much. He was hands-down the most incredible thespian I ever had the pleasure to watch perform. And Parks brought out the absolute best in me every time he got near my set." Parks was briefly married while 16 years old to Louise Johnson, with whom he had a daughter. He is survived by his wife, Oriana Parks, whom he married in 1997, and his son. - AP, 5/10/17.
Monday, May 8, 2017
Rock and R&B-influenced group Roadcase Royale will be releasing a brand new single entitled "Not Giving Up" on May 12. The band is fronted by Rock and Roll Hall-of-Famer Nancy Wilson of Heart and Liv Warfield of Prince's New Power Generation, and also includes members from each of their respective bands. "Not Giving Up" is a hard rock song that contains politically charged lyrics, following in the footsteps of the band's debut single, "Get Loud," which debuted at the Jan. 21 Women's March. The video for "Not Giving Up" will also be released later in May via the group's YouTube channel. More info can be found on the official Roadcase Royale website. - Miles High Productions, 5/4/17......
In a new interview with the Los Angeles Times, Billy Joel revealed that he "is planning a potential collaboration with a major pop star," who turns out to be Pink. Joel told the paper that he and Pink had recently gotten together and thrown around some ideas. He wasn't sure what would come of it but said he'd "had a good time." Joel, 67, has famously not released a new album since 1993's River Of Dreams, and has shared only two non-instrumental songs in the past 24 years: "All My Life," a 2007 Valentine's ballad for his third ex-wife, and "Christmas In Fallujah," a charity collaboration with his daughter's ex-boyfriend Cass Dillon the same year. Joel spoke to the Los Angeles Times ahead of his first concert ever at L.A.'s Dodger Stadium on May 13. - Billboard, 5/5/17...... Barbra Streisand gave a shout out to two special guests, former president Bill Clinton and his wife and 2016 presidential candidate Hillary Clinton during her May 6 concert at Barclays Center in Brooklyn, her hometown. The Funny Girl noted she performed at Pres. Clinton's inauguration and then went on to list his accomplishments, including lowering taxes for some and raising taxes on the rich. "And speaking of taxes, he showed us his tax returns," Streisand said, a dig at Pres. Donald Trump, who has refused to release his. She also introduced Hillary as "the winner of our country's popular vote." Referring to Hillary's recent appearance at a women's forum, Streisand said it "makes us yearn for what could have been, what should have been.... I was thrilled to hear yourself describe yourself as an activist citizen and part of the resistance." The 75-year-old singer called for a bridging of the political divide before breaking into "Happy Days Are Here Again," and hinted that her "mini-tour," which consists of this and another concert in the New York City area, could be her last. "You know -- other things to do," she said. - AP, 5/7/17...... Paul McCartney has topped the London Sunday Times' survey of the U.K.'s richest musicians for 2017. Sir Paul took the top spot with £780 million ($1 billion) with his wife Nancy Shevell, while impresario Andrew Lloyd-Webber, U2, Elton John, Mick Jagger and his Rolling Stones bandmate Keith Richards completed the top 5. Other '70s musicians making the list include Ringo Starr, Sting, Eric Clapton, Rod Stewart, Tom Jones, Ozzy and Sharon Osbourne and Brian May. - Billboard, 5/4/17......
Blondie released its 11th album, Pollinator, on May 5, featuring modern artists including Sia, Charli XCX, Dev Hynes and the YouTube duo the Gregory Brothers. "It wasn't really a concept for the album, it just developed that way," lead singer Debbie Harry says of the LP, recorded in NYC's now-shuttered Magic Shop. The first single, "Fun," is currently sitting at No. 1 on Billboard's Dance Club Songs chart, the first Blondie Billboard No. 1 in 22 years. Blondie will kick off its Rage and Rapture Tour behind the new LP with coheadliner Garbage on July 5. - Billboard, 5/5/17...... The Who and Guns N' Roses have announced a co-headlining tour this summer, including two dates in South America this fall. On Sept. 23, the two bands will play Rio De Janeiro's Rock In Rio festival, before jetting over to Argentina for a show in Buenos Aires. Further shows are set to take place in Brazil, Peru and Chile, reports Blabbermouth.com, though these are yet to be officially announced. The news comes after the Who's Roger Daltrey revealed in April that the band's current tour, which includes a residency in Las Vegas in late September/early August, may be their last. "If we get through this year, we're gonna need some time off," Daltrey said. "We'll re-think it after that." - New Musical Express, 5/7/17...... Sources close to Led Zeppelin have responded to rumours that the iconic band has been booked to play the Desert Trip 2017 festival later this year, after frontman Robert Plant recently posted a message on his website that read "any time now." The sources say that "no deal is in place" for Led Zep to perform, and that the Desert Trip lineup has not yet been announced for 2017. The fansite Feel Numb recently claimed that the band would be performing at Desert Trip, which in 2016 featured headline performances from the Rolling Stones, Paul McCartney, Neil Young, Pink Floyd's Roger Waters, and the Who. - NME, 5/5/17......
Patti LaBelle has just released Bel Hommage, which is her first jazz album, as well as her first studio album in more than 10 years. Among the classics featured on the 13-track set are "The Jazz in You," "Here's to Life," "Moody's Mood for Love," "Don't Explain" and "Wild Is the Wind," previously covered by such artists as James Moody, Nina Simone, Dinah Washington and Nancy Wilson. LaBelle, who turns 73 on May 24, also recently issued her fourth cookbook -- and sixth book overall -- in late April, Desserts LaBelle, which focuses on her favorite recipes for cakes, cookies, puddings and her famous sweet potato pie. - Billboard, 5/5/17...... Dolly Parton has announced that her Dollywood Foundation has given a total of $10,000 each to nearly 900 families displaced by deadly wildfires in her native area of east Tennessee in 2016. The country music legend, who started her My People fund after wildfires struck in November and killed 14 people in the Gatlinburg area and destroying or damaging thousands of buildings, said in a statement that the final distribution of checks has been made to families in Sevier County to help them rebuild. Parton held a star-studded telethon to bring in hundreds of thousands of donations to the fund, and announced that an additional $3 million will be used to start a new fund called Mountain Tough Recovery, which will continue to aid residents affected by the fires. - AP, 5/6/17...... A new David Bowie picture disc will be released on June 16 to mark the 40th anniversary of the release of Bowie's 1977 album Low. The Low track "Be My Wife" picture disc features a remastered version of the track on its A-side, with the B-side sporting a previously unreleased live version of "Art Decade" (also from Low) which was recorded in Perth, Australia in 1978 during the ISOLAR II tour. Another picture disc, "I'm Afraid of Americans," will also be released featuring a remixed version of the track by Trent Reznor, as well as a live acoustic version of "Heroes." Meanwhile, Bowie's soundtrack LP to the film Labyrinth is set for a re-release on May 12. - NME, 5/3/17......
The famous "Wolf" guitar played by late Grateful Dead frontman Jerry Garcia will go under the auctioneer's hammer on May 31 at Brooklyn Bowl, a bowling alley, restaurant and venue for music shows. The sale is being conducted by Guernsey's auction house, who note Wolf first appeared in a 1973 New York performance the Dead gave for the Hells Angels. Wolf is currently owned by devoted Deadhead Daniel Pritzker, a philanthropist, musician and film director who bought it in 2002 at Guernsey's for $790,000. It has been estimated that Wolf's price tag could exceed $1 million this time. The proceeds from the sale will go to the Alabama-based Southern Poverty Law Center. - AP, 5/5/17...... Cher will be the recipient of the ICON Award at the 2017 Billboard Music Awards, which will take place on May 21 and be broadcast live on ABC beginning at 8:00 p.m. EDT. During her appearance, Cher will sing her biggest hit, "Believe," which marks her first awards show performance in over 15 years. "I'm honored to receive the 2017 Billboard Music Awards ICON Award and take the stage to celebrate my love of music with my fans," Cher said in a statement. "Seeing so many powerful artists -- especially female artists emerge and take their place in history through the years has been incredible. I'm honored to be amongst the previous ICON Award winners and to celebrate this milestone achievement by performing 'Believe' on the show." Previous ICON award recipients include Celine Dion, Prince, Jennifer Lopez, Stevie Wonder and Neil Diamond. - Billboard, 5/4/17...... Former stars of the '70s sitcom Happy Days came together on May 3 to remember their friend and castmate Erin Moran, who played Joanie Cunningham on the series and died on Apr. 22 at her home in New Salisbury, Ind., from complications of cancer at age 56. Ron Howard, Anson Williams, Don Most, Marian Ross, Scott Baio and Cathy Silvers attended the service and posed for a group photo. Baio posted the pic on his Twitter page, with the caption "Celebrating the life of #ErinMoran #HappyDaysFamily." - Deadline.com, 5/3/17.